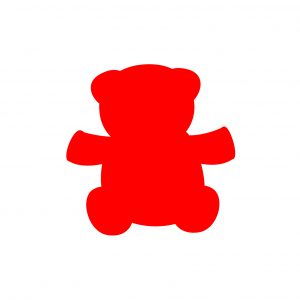 The History:
World Trip Berlin, WTB for short, was founded in 2013 as a blog-website for my family and friends. Through it they were able to follow me on my first solo world trip, which took me 2 years to complete – from August 2013 to August 2015. Late 2016 came the idea of a second world trip, this time with my girlfriend Sara. This will be in every way different – firstly because I'm won't travel alone anymore, secondly because I can visit some countries that I missed the last time.
Since the website attracted many more people than I had expected, I decided to re-do it, using the social media like Facebook and Instagram as a support, so that more people can follow me on my adventures and read my stories.
The Logo:
Have you wondered about the bear? Well let me introduce you my "Buddy Bear"!!!
Everything started when my dad gave me a Berlin Bear (mascot of the city) as a gift for my 1st world trip. He said: "Bring him back safely", something that I did. Since that moment this little guy was with me in more than 40 countries and will still be there for a second part, starting February 2018.
So because he was my partner for such a long time and has so many photos of him as myself, I decided that he should be the logo for my website, and in the future my travel & adventure business.
The Name:
The name is a mix of my 2 favourite things – traveling and the city of Berlin, where I also live. So in this website, you'll be reading not only about my travel stories and places I visited but also about the development and trends in Berlin. For me, Berlin is a little world where everything can be done or found, and I'm gladly sharing this with everyone.
The Content:
Travels: featuring all my adventures (sorted my continent and country) since the start of my first world trip.
Berlin: featuring small tours, events, architectural reports and tips about the life in the big city of Berlin.
Community: featuring interviews of other travellers, guest authors and partners.
About: featuring FAQ, general information and impressum of WTB.