Borneo was waiting for us, the Eastern Malaysian part of it – And so maybe the largest planning disaster on the World Trip. We knew Eastern Malaysia, so we expected conditions in both parts to be the same, what was the biggest mistake we could do.

To sum it up: Going to Borneo part of Malaysia as a Backpacker on a Budget without pre-organization is a disaster. This part is a touristic desert for individual travellers. Landscapes are beautiful, but we ended up not seeing much of it, as most places are overprized and a simple motor-bike rental isn't possible. Hostel culture is basically at 0 and prices more like Hotel-Prices in Western Malaysia. The few places we saw were already a financical killer for us, the bad weather did the rest.
Main reason we and most people come to Kota Kinabalu is the hike to the famous Mt. Kinabalu. As this costs 300$+, we shared a taxi with 2 other surprised backpackers and did the lite version by doing the free, unguided trails in Mount Kinabalu National Park as a day tour.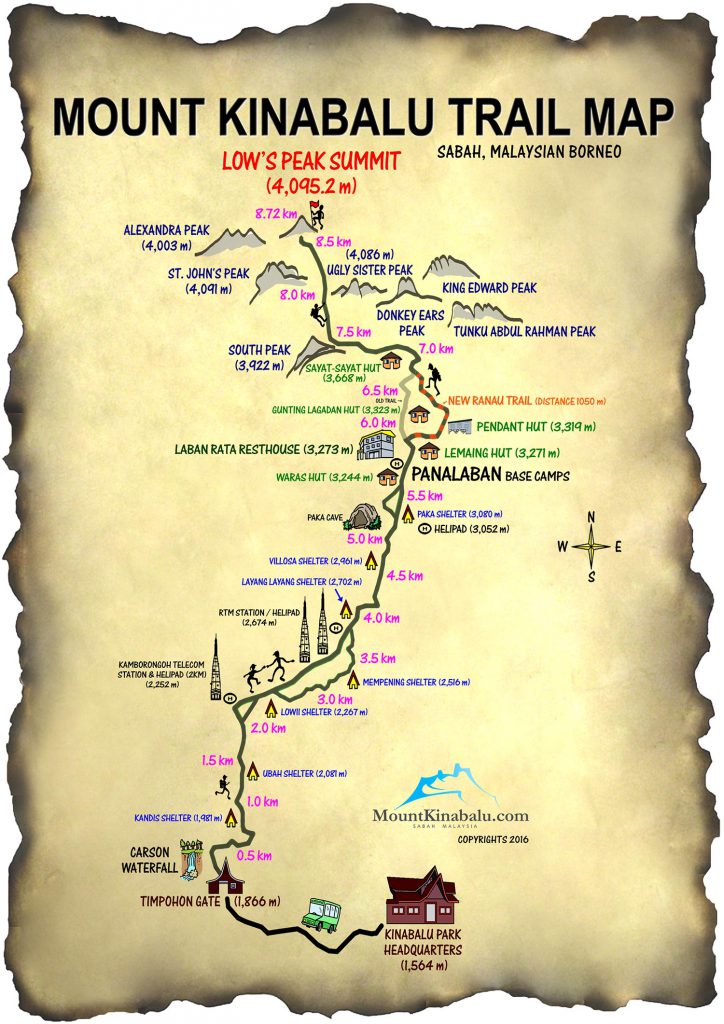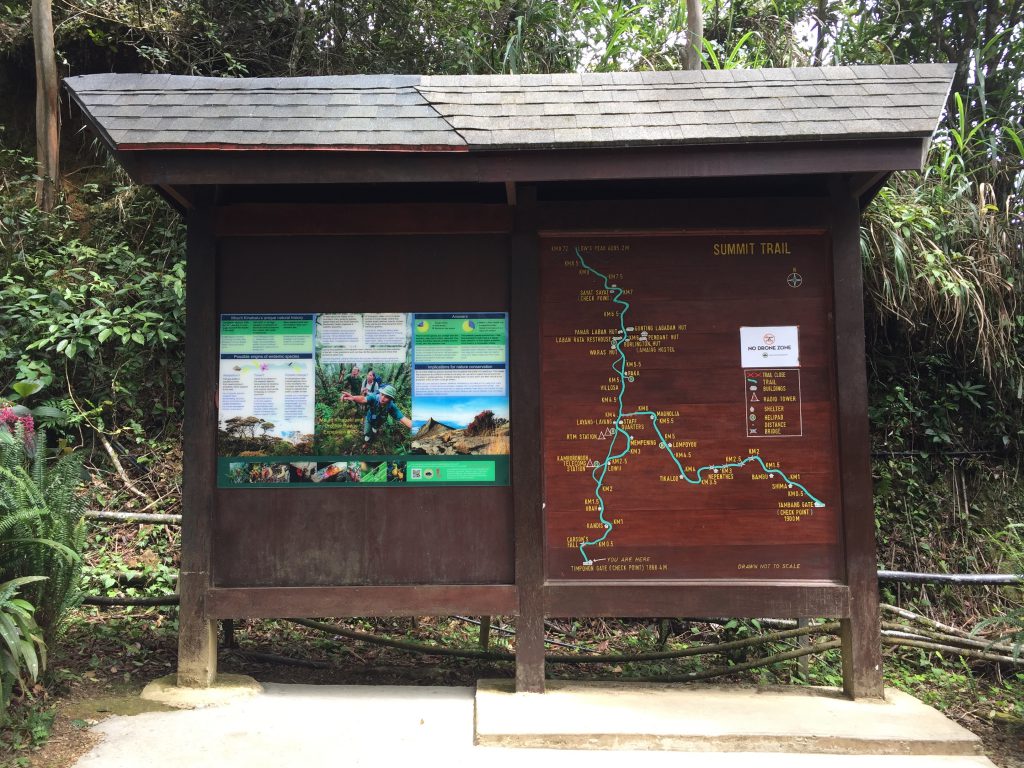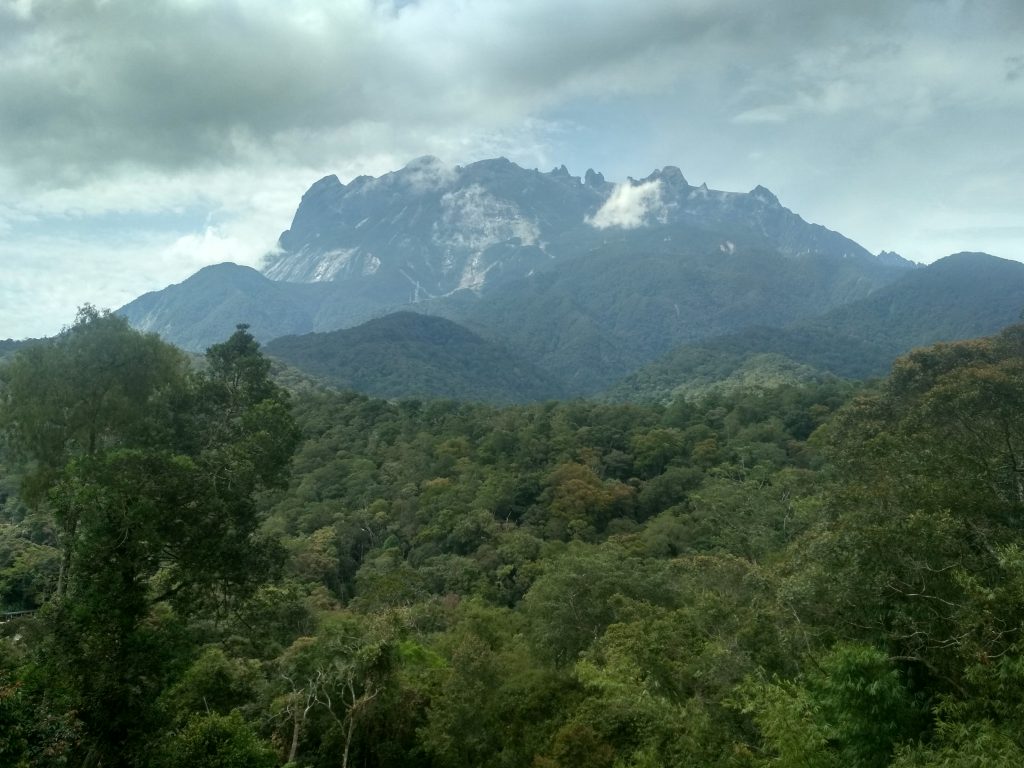 Beside that, there was not much to do in town for small money. A short ride or walk away from Downtown you can find the Signal Hill Observatory Tower.
Worldtrip Berlin Tipp: To save money for the expensive tours there use the Grab App instead what works the same good as in Western Malaysia on Borneo. Just make sure to talk to the driver to wait for you if your destination is out from the city, as you won't have signal and/or drivers available out there. As all Malaysians speak good english, this was never a problem for us. Just give him/her the same amount of you paid in Grab online in cash – The driver will appricate this as he/she won't pay the Grab fee.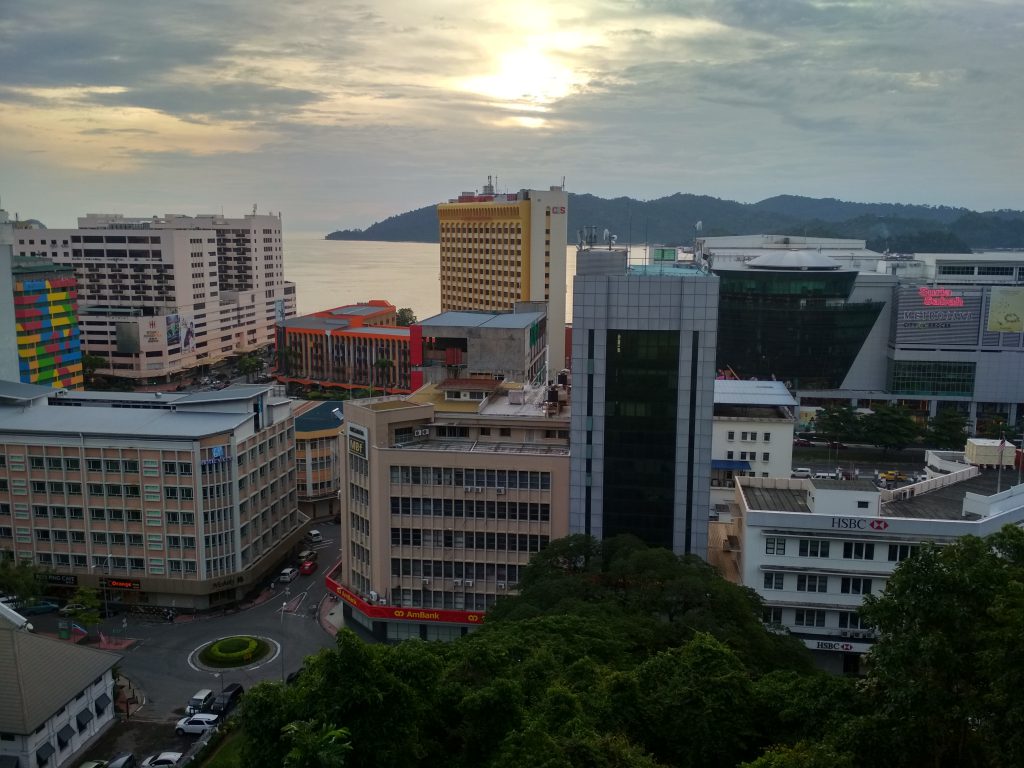 This won't fill up a full day, but is a good way to get some city and landscape views. Sure it's the nicest in the early or late hours for sunrise or sunset.
Another good spot to watch sunset is the promenade near the beautiful Masjid Bandaraya mosque.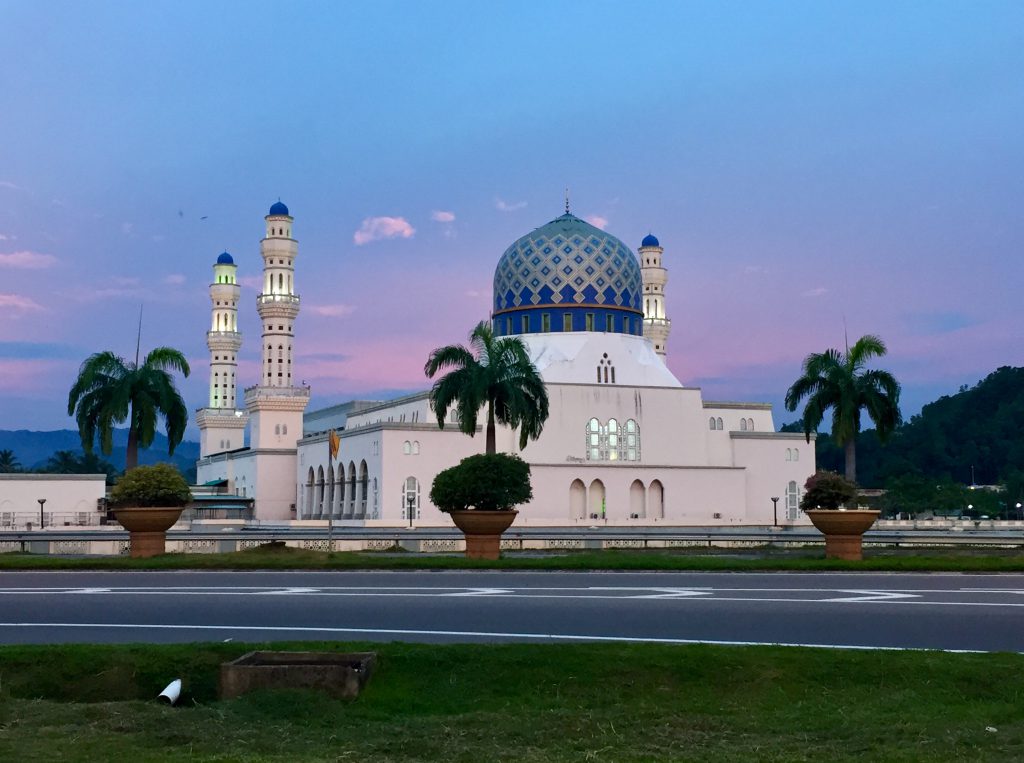 Worldtrip Berlin Tipp: As this is a bit far out of town the Grab option might be the easiest again. Kota Kinabalu, short KK, is a very car based city, so you won't really enjoy walking there. You might also check the availability of a rental car in the Malaysian Borneo part. That might give you a way better experience than we had as the bus system is also a disaster compared to Western Malaysian standards. If you have been in Indonesia outside the touristic hotspots, you can compare it to that, including the bargain and tourist pay more part.

Worldtrip Berlin Tipp 2: Our next stop was Sandakan which was already a way better experience as we started to get used to the conditions in Borneo. Still here is a good tipp: Whatever you do and want to do there: PLAN AND INFORM BEFORE!
I write this sentence under every of my articles, but please: Share your experiences, tipps and tricks about Kota Kinabalu and Borneo Part of Malaysia in the comment section to help others! Informations are rare to find here! Thx a lot!
Check out more Malaysia articles!