Camel riding, bone fire and sleeping under the stars
About an hour drive from Jaisalmer the little village of Khuri is situated. Normally people book tours to there from Jaisalmer, but as we had our driver Deepu we just drove there by car. Deepu had a friend there who runs the Desert View Resort, which I can highly recommend.
After a first welcome drink we started a 3h camel ride with sunset viewing. After that we went back to the Camp and saw some local dancing and music, followed by a very tasty buffet. Then people can decide if they sleep in the camp or in the desert. We sure decided us for the night Jeep-ride, bone-fire with beer and star viewing. Later we slept in an open bed under the stars, watching the moon and in the morning the sunrise from there.
In the morning they drove us back to the camp and we had some breakfast, which was included as well. In total a really unique experience that everybody should at least give a try.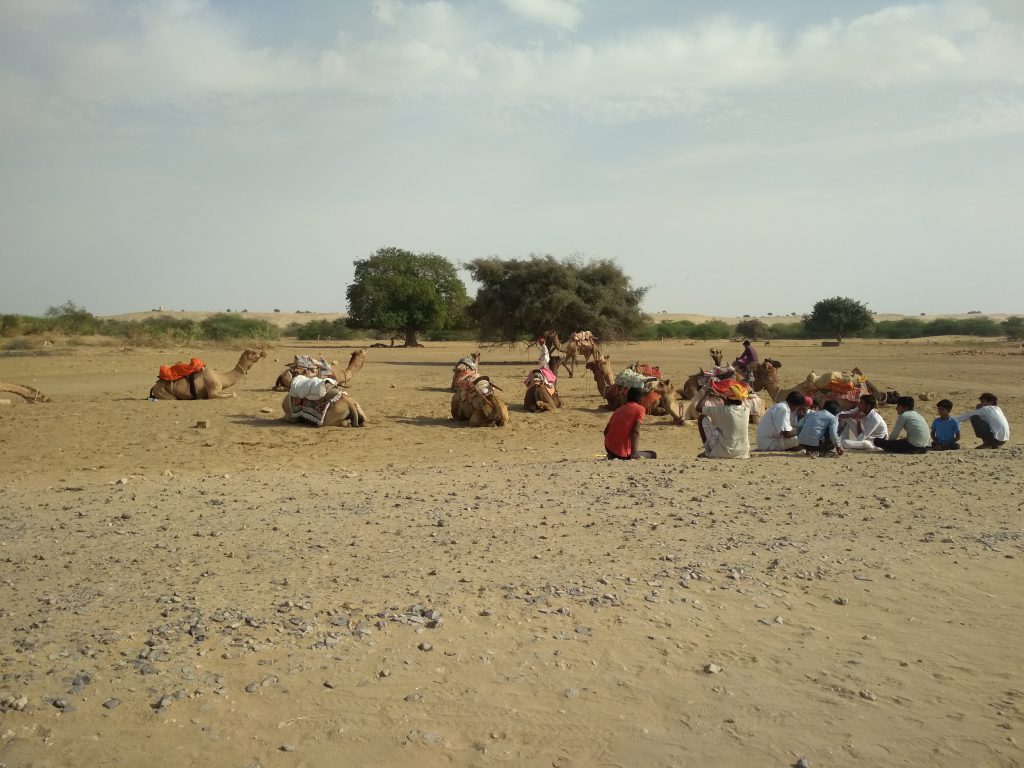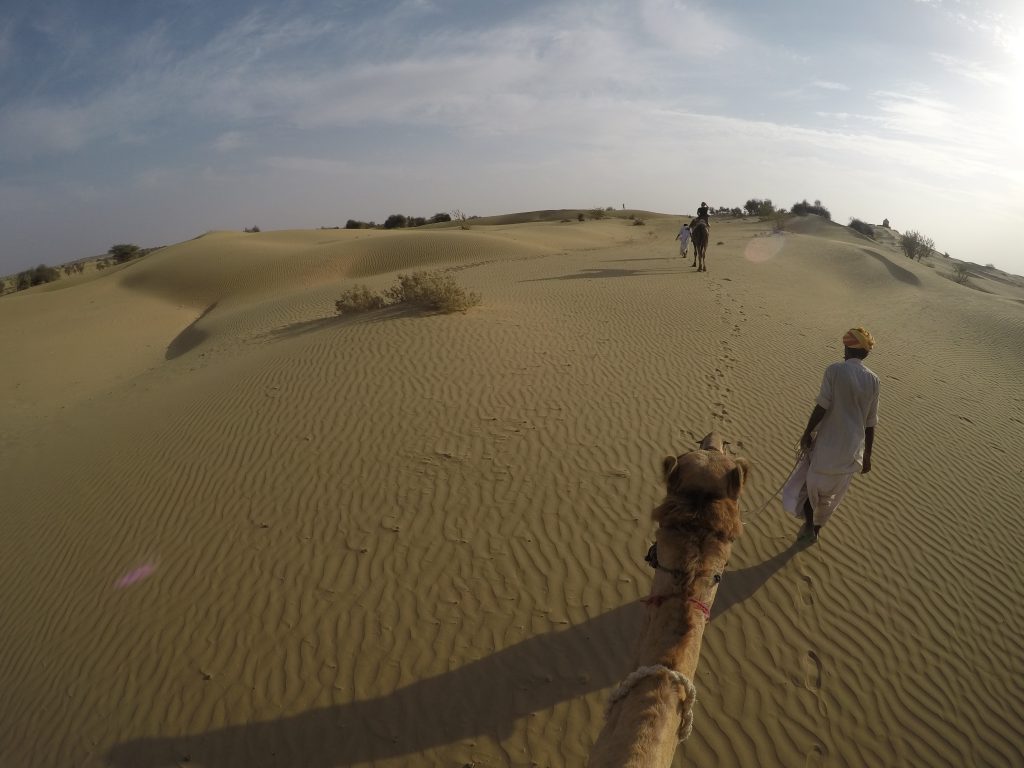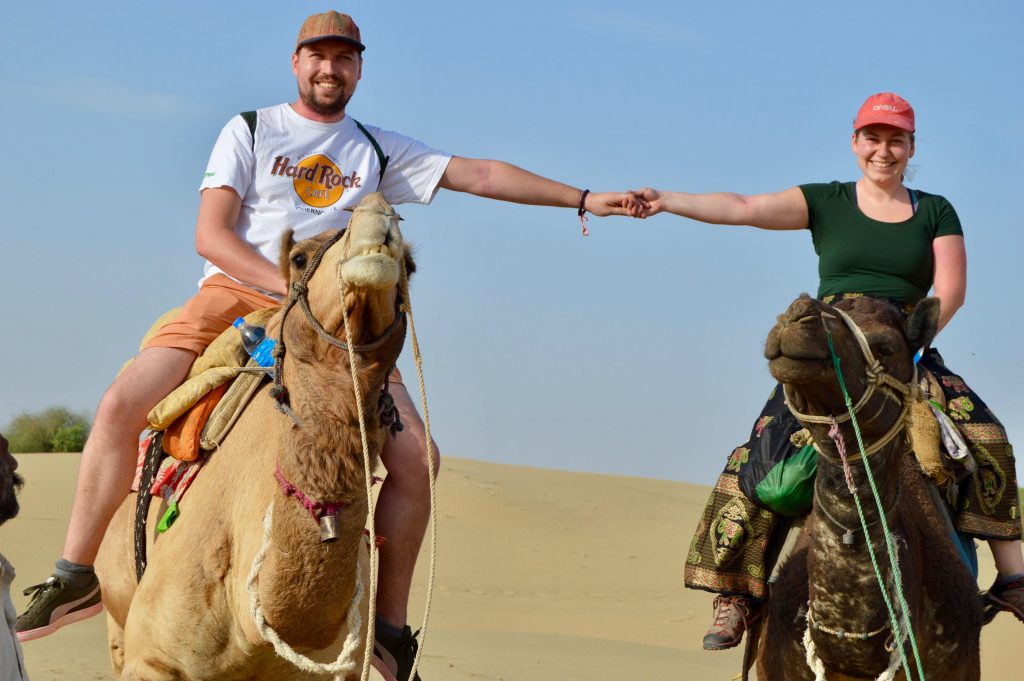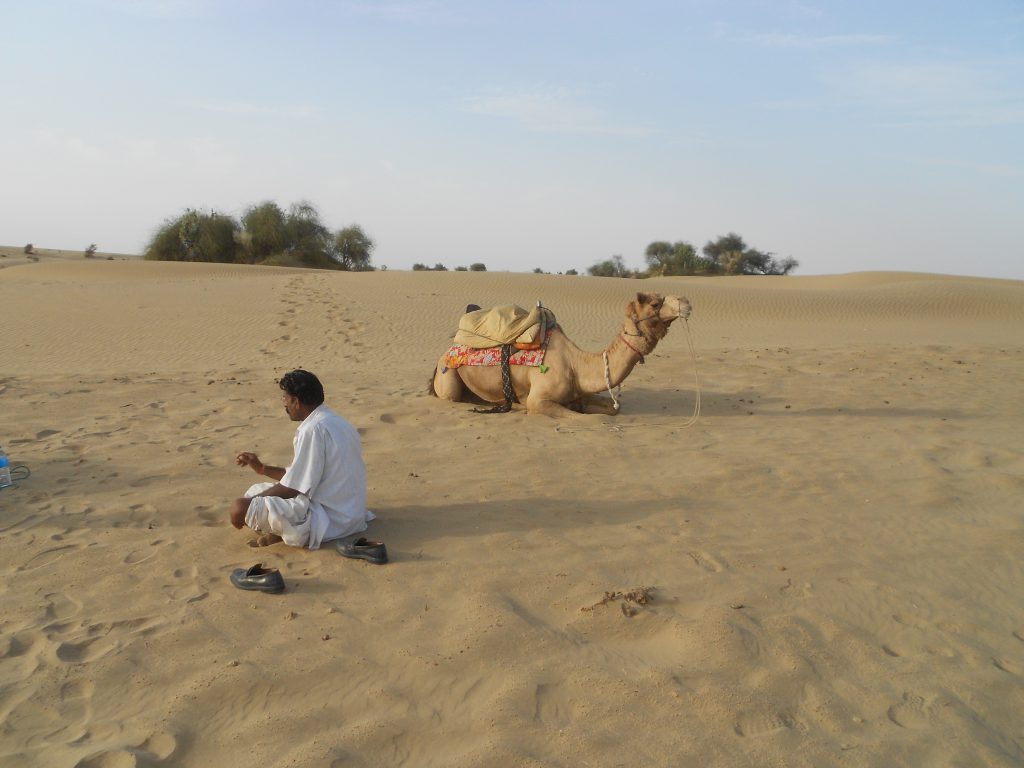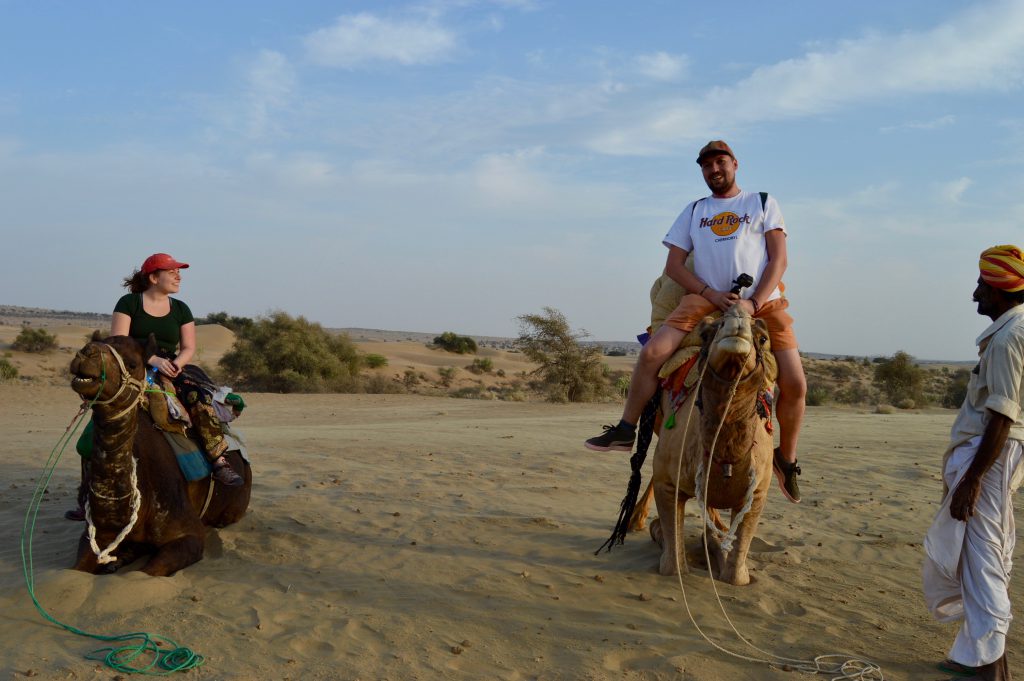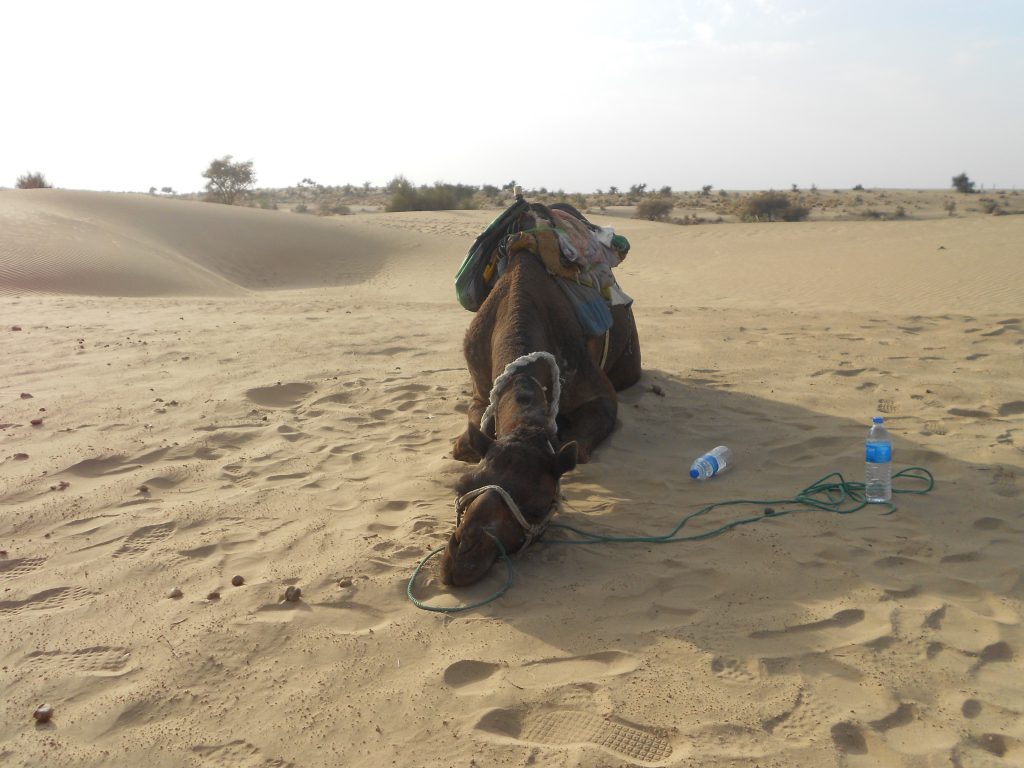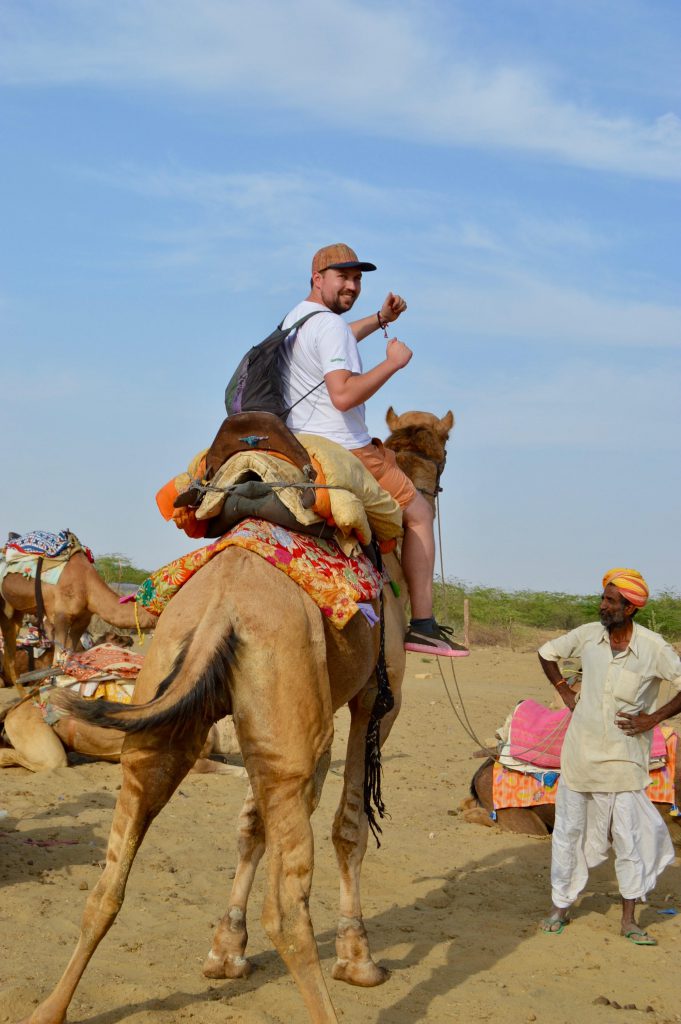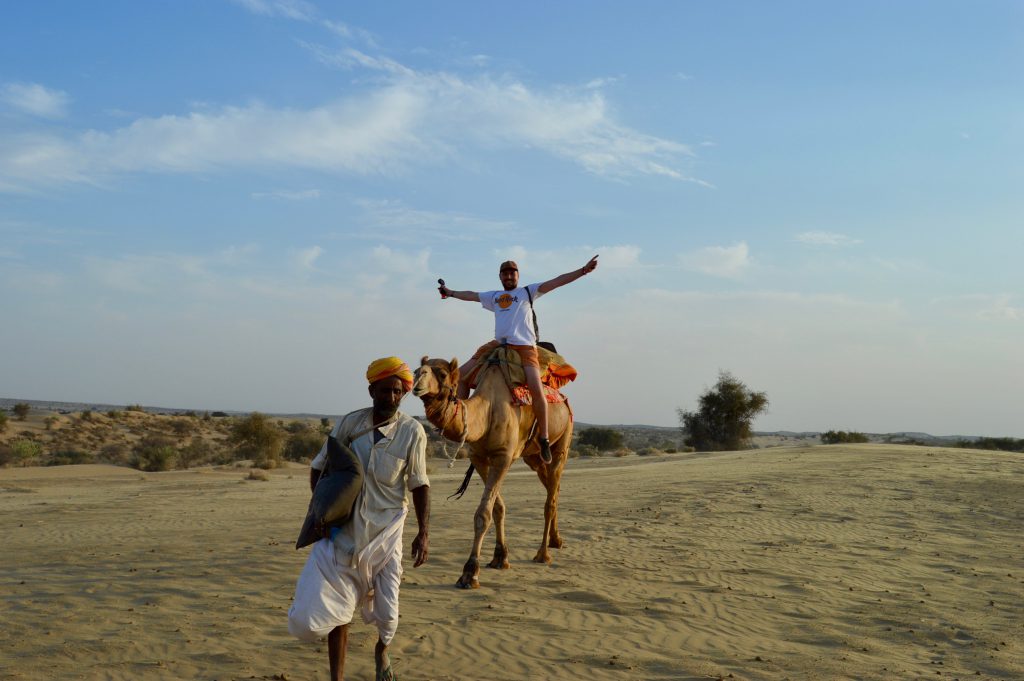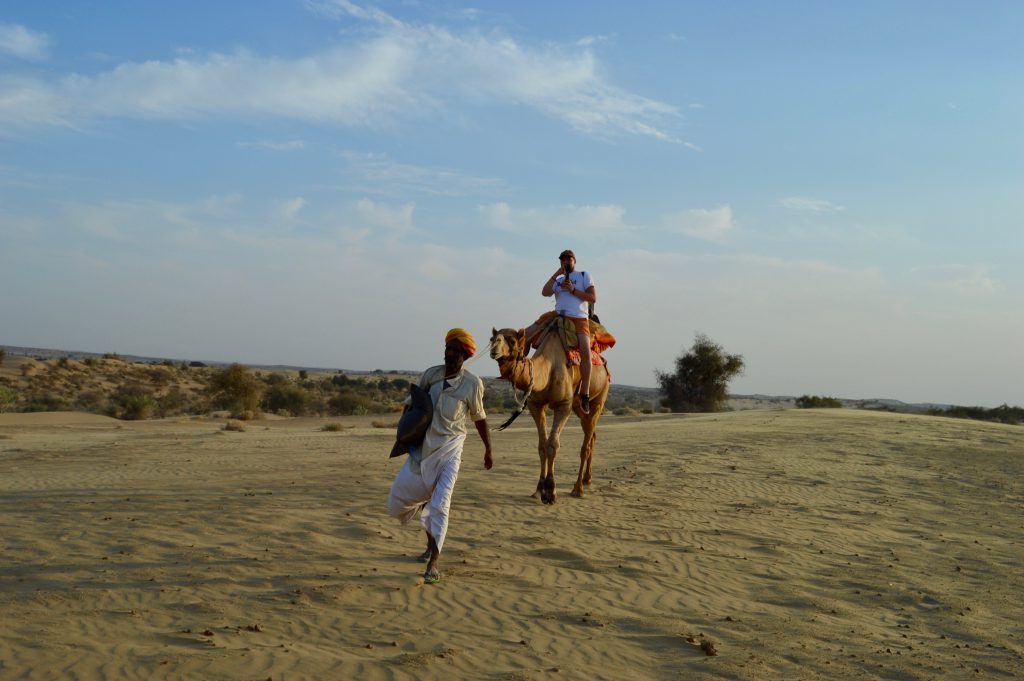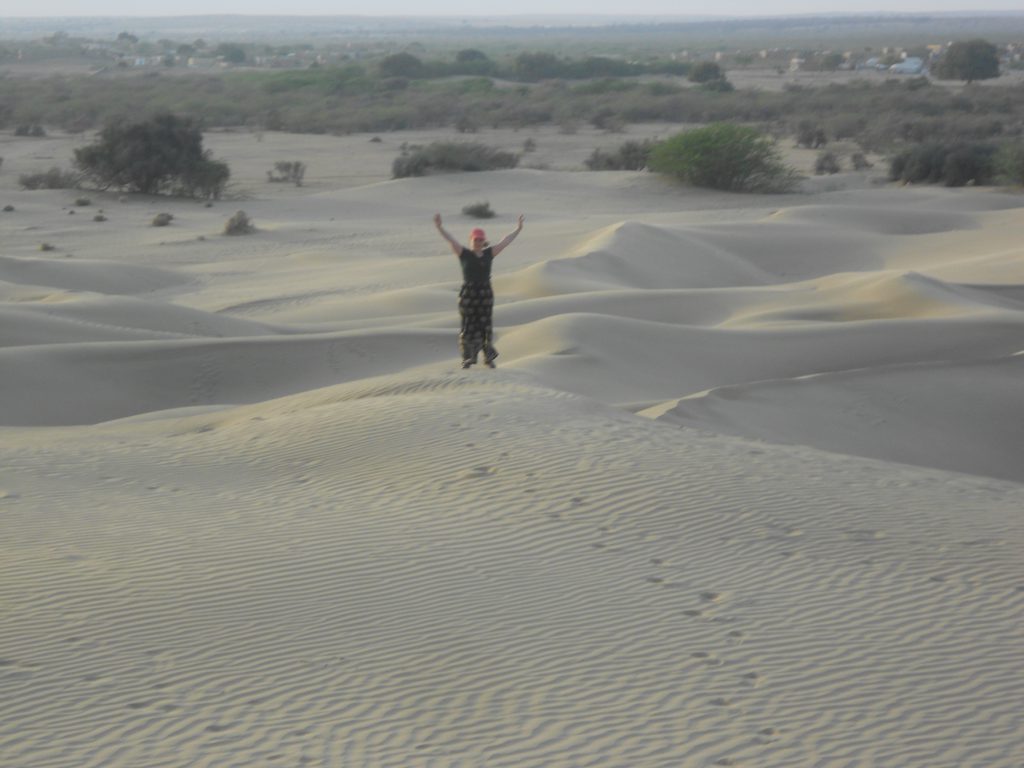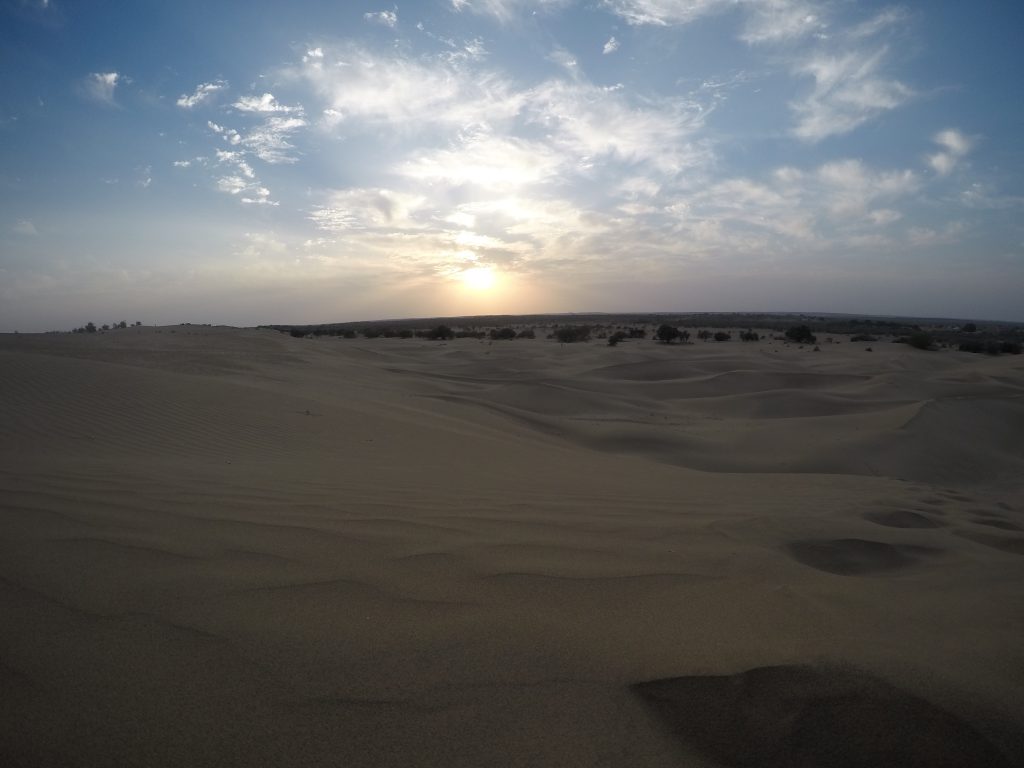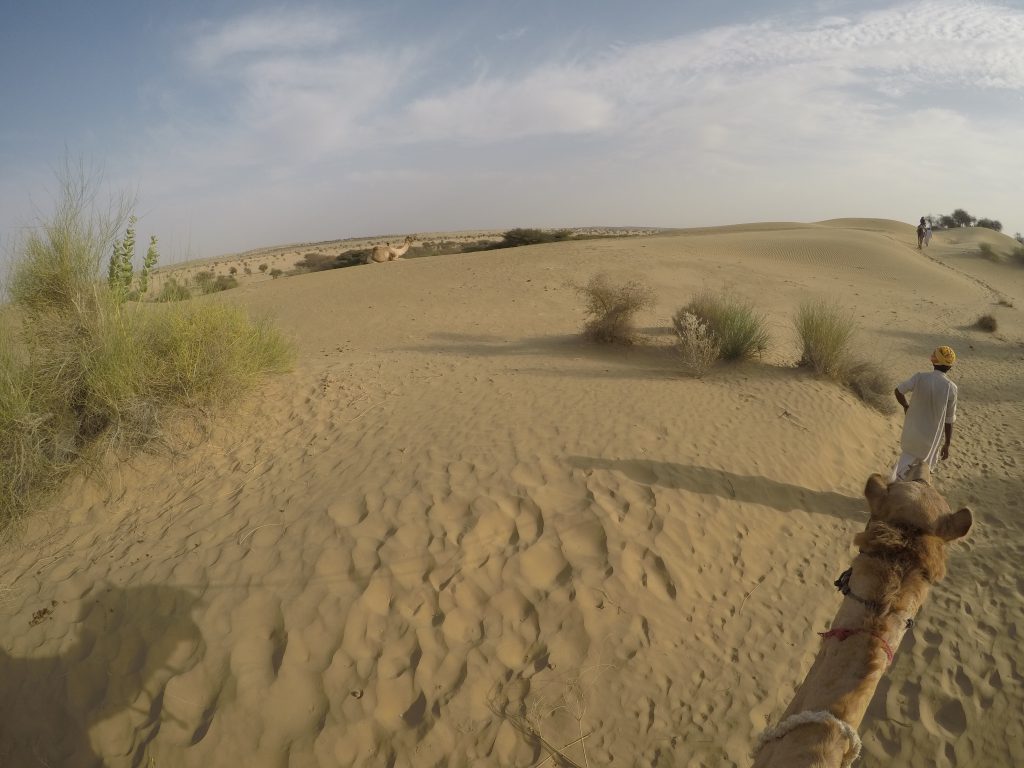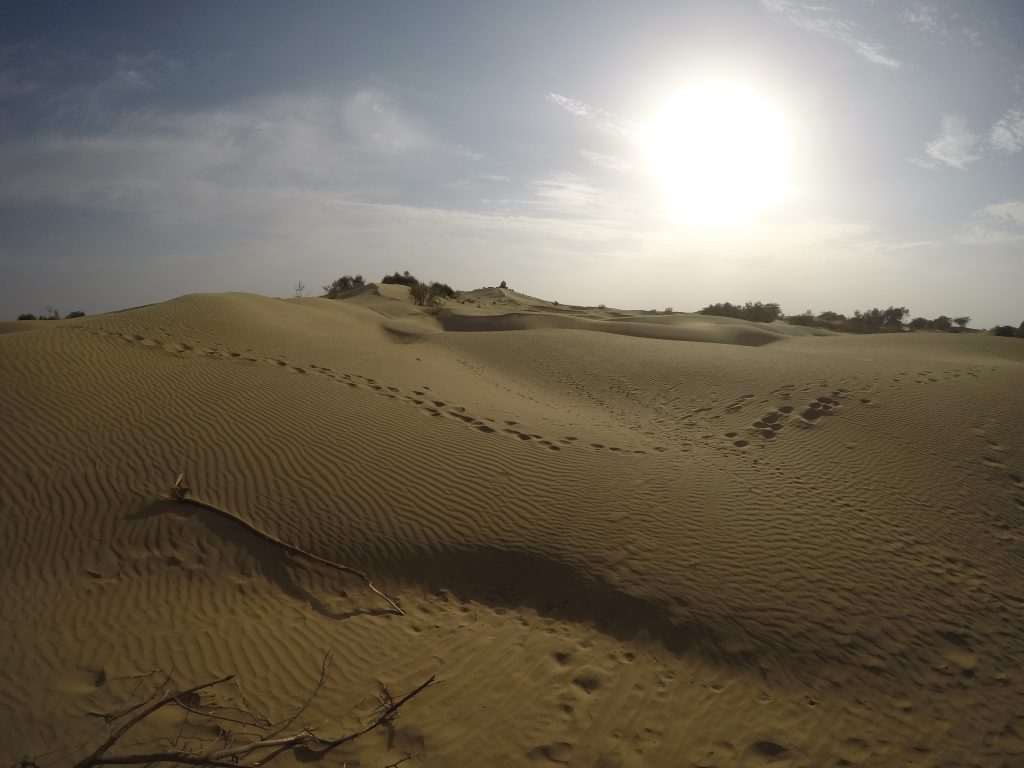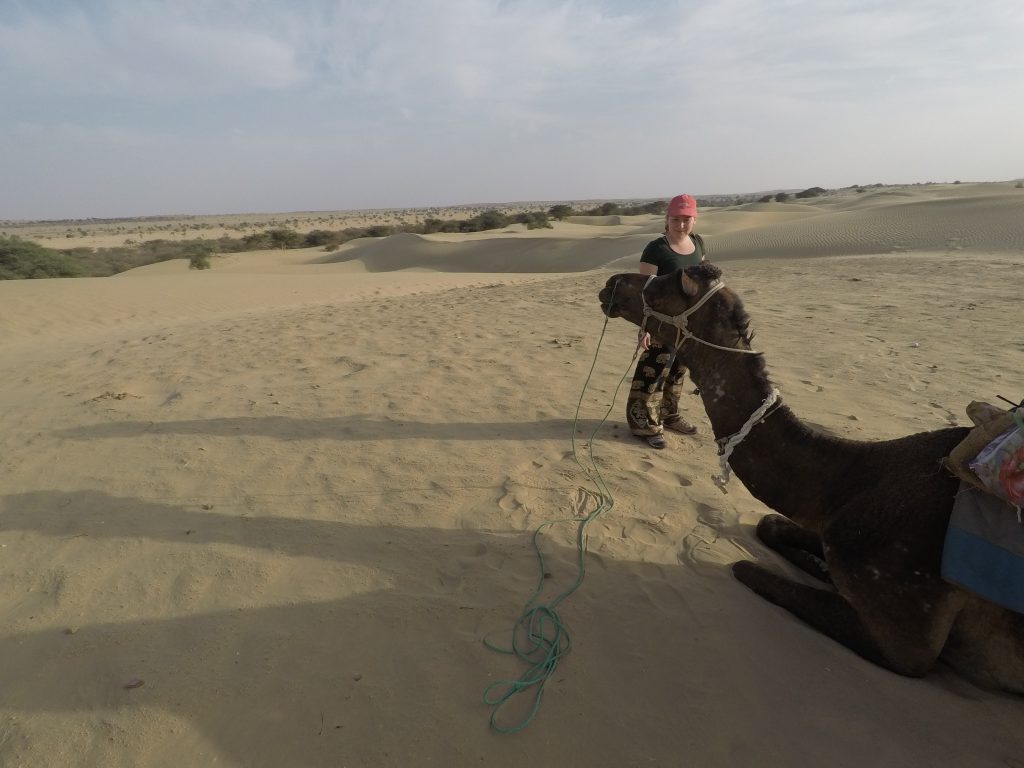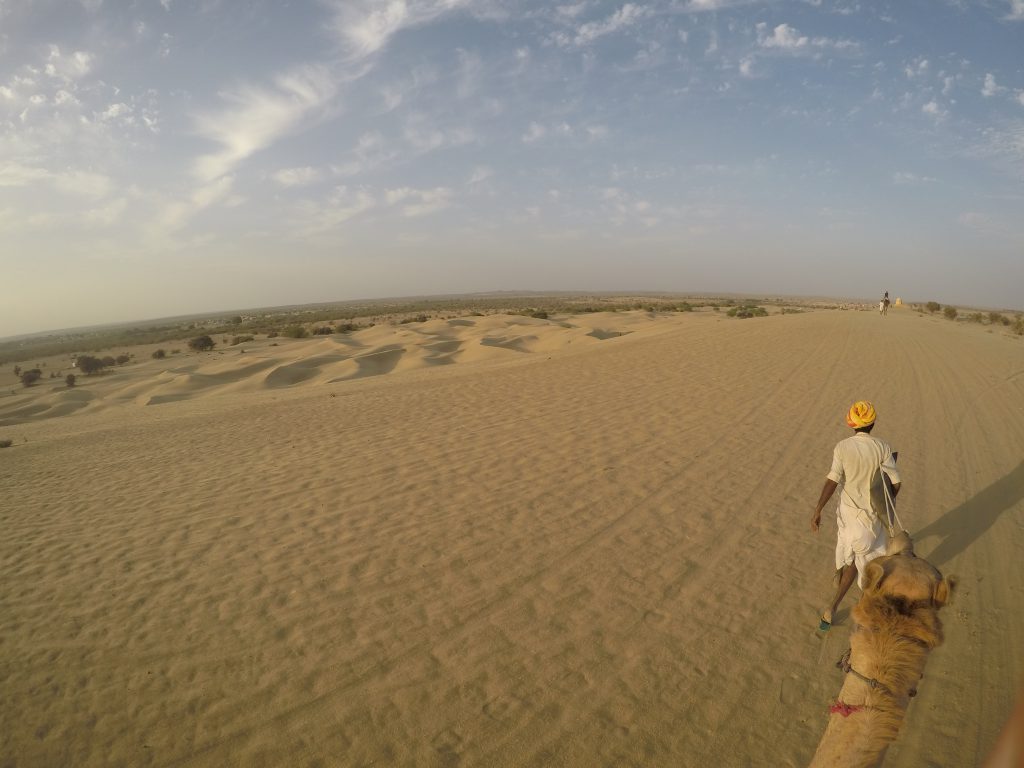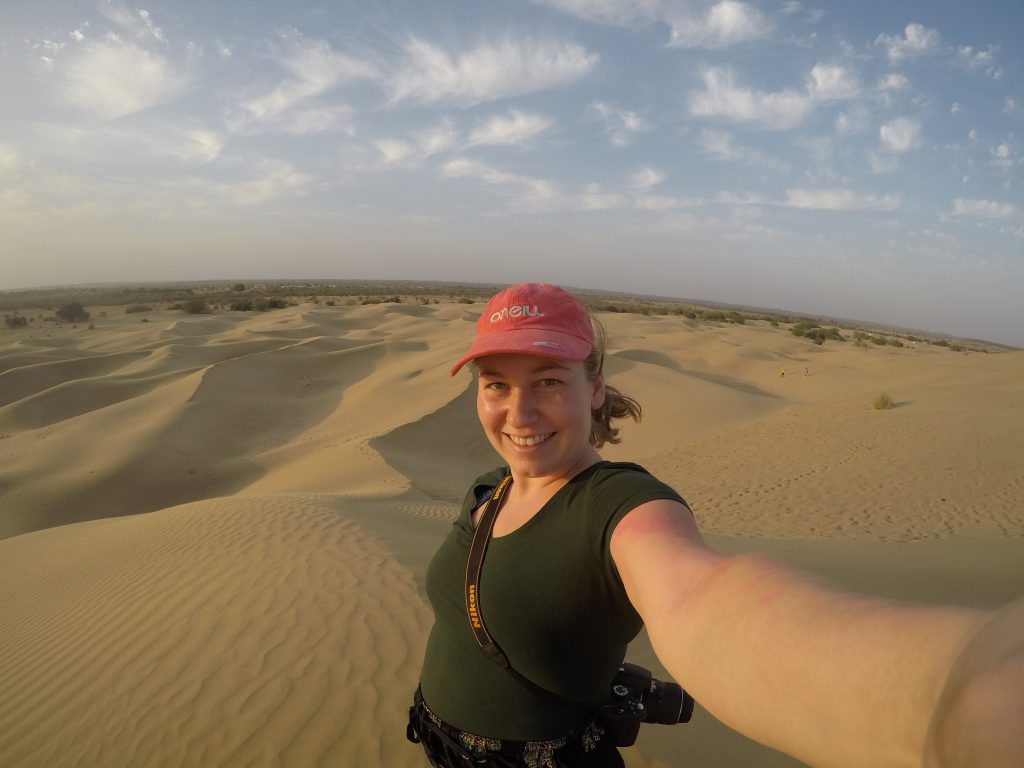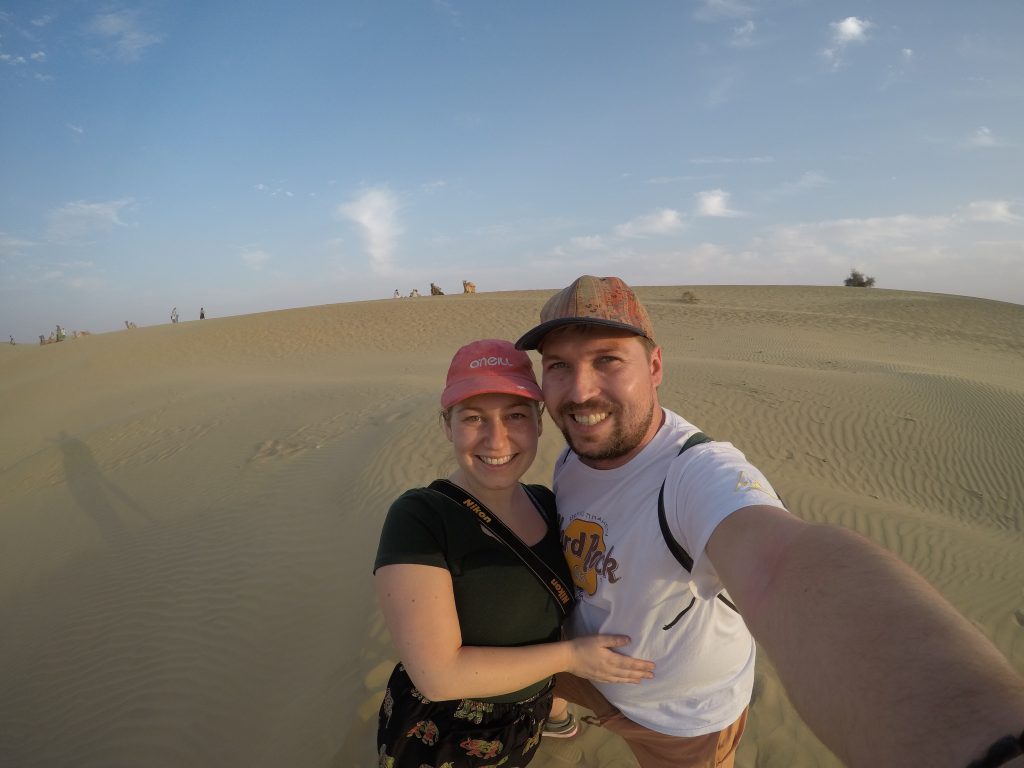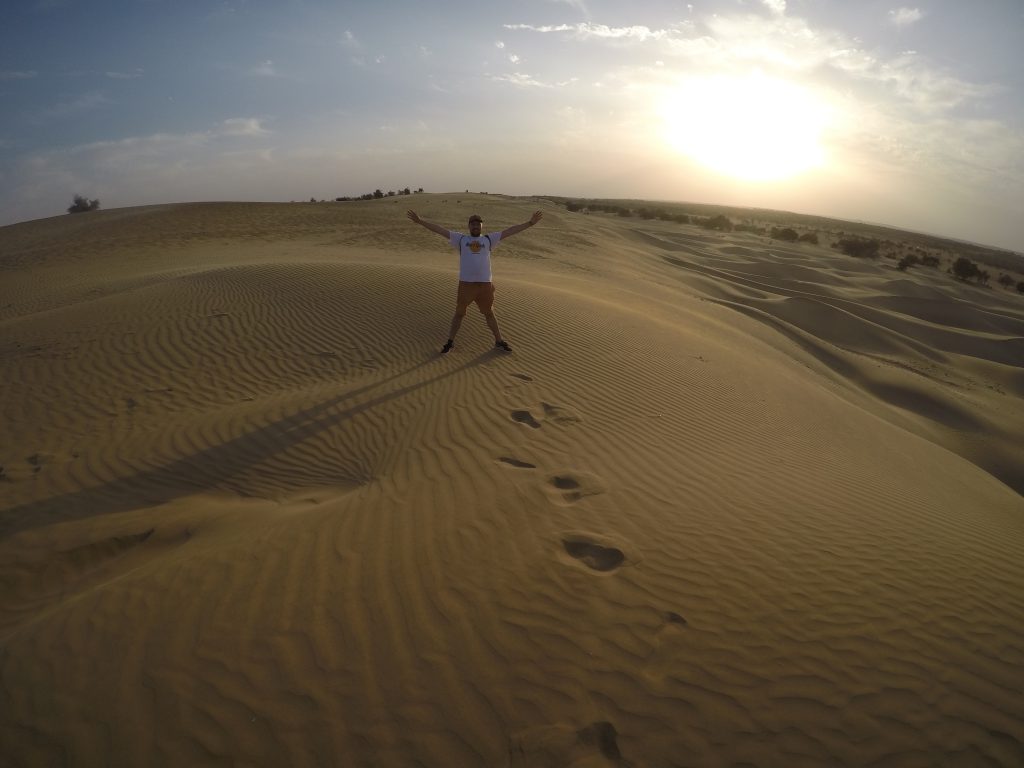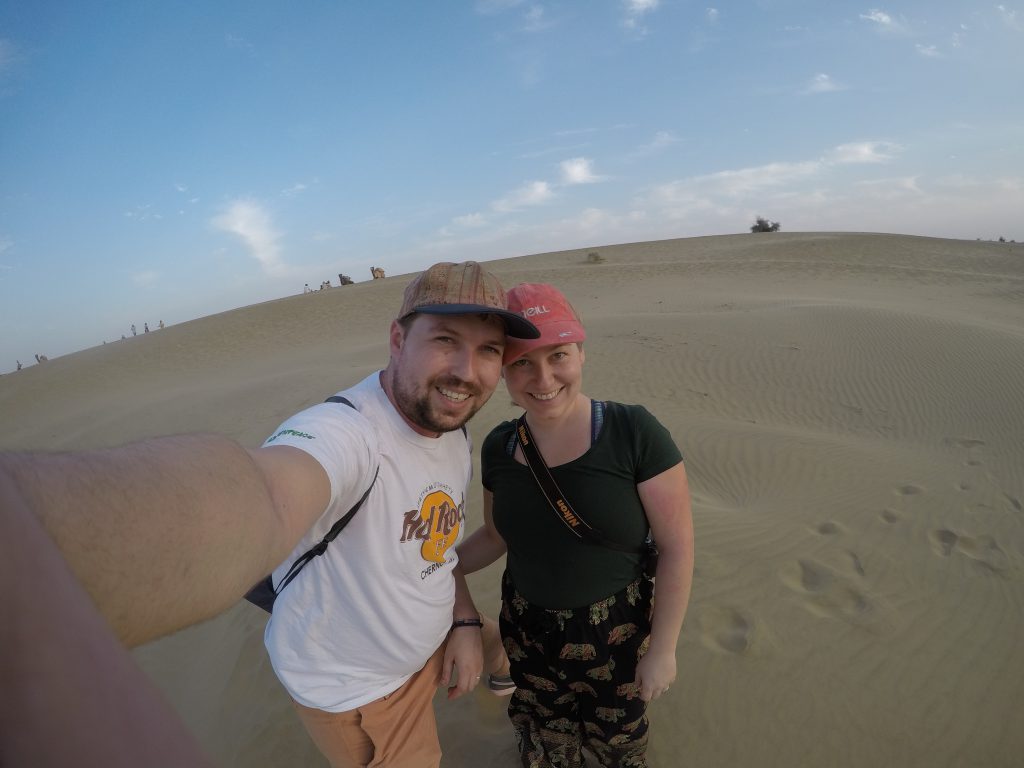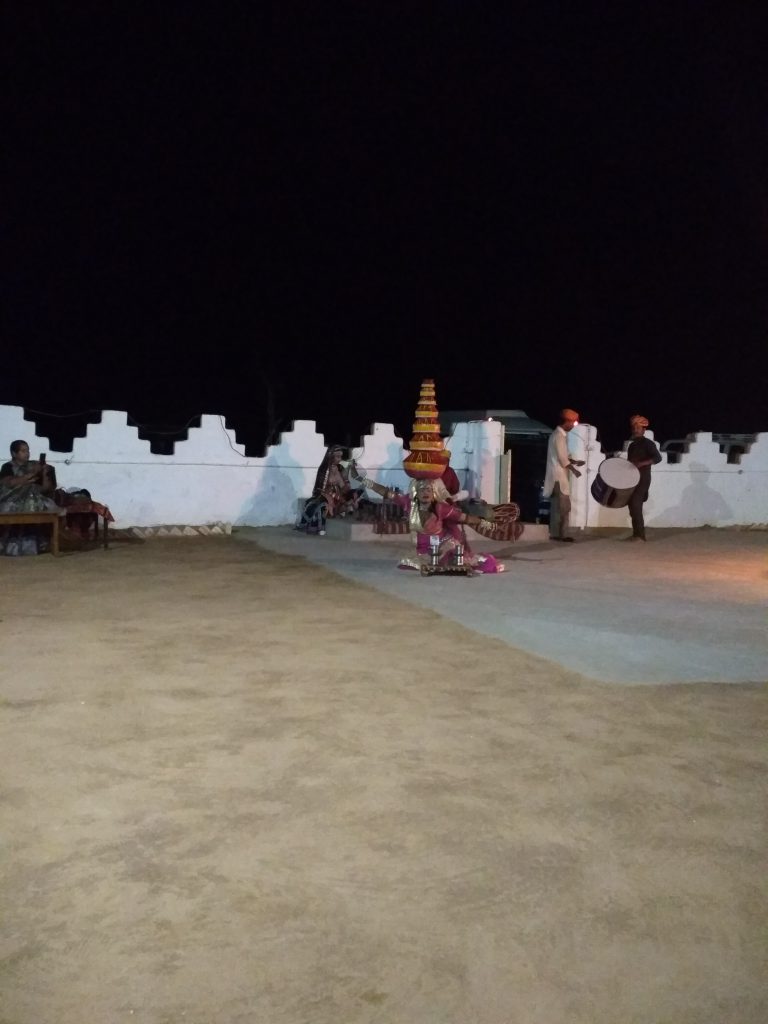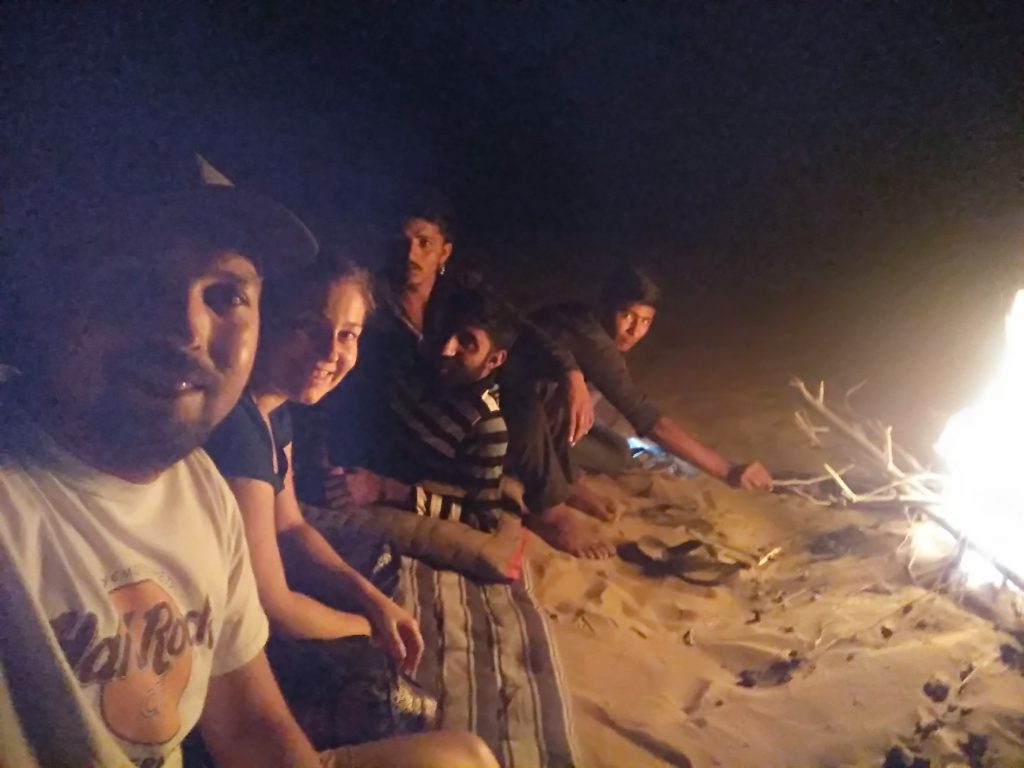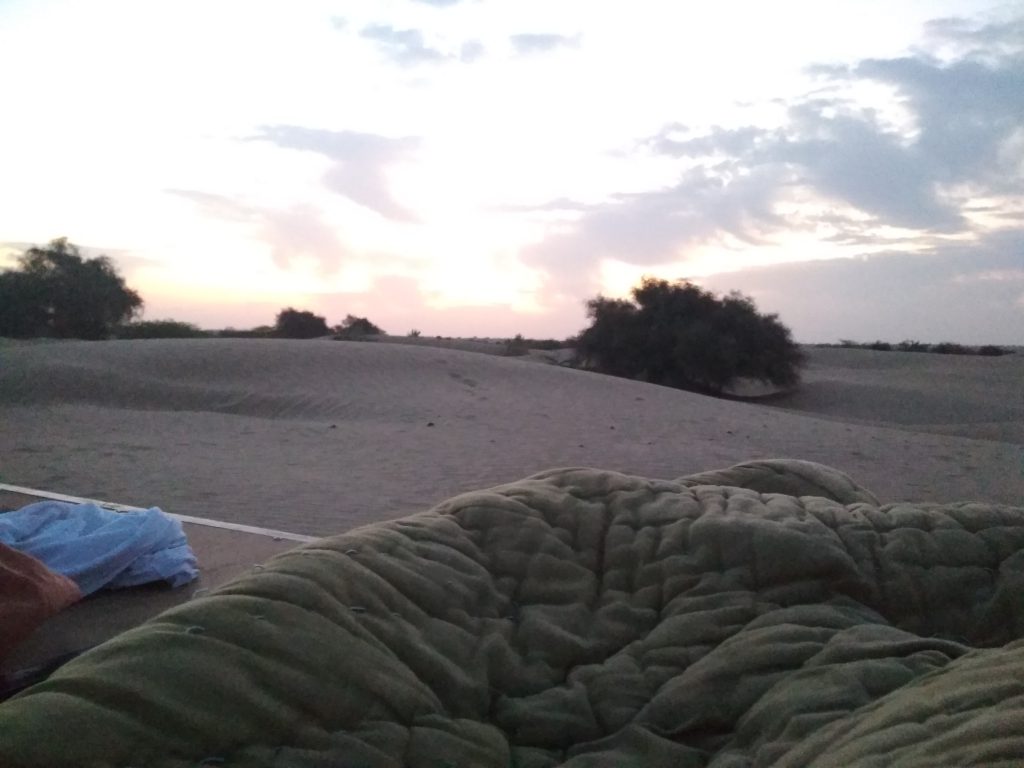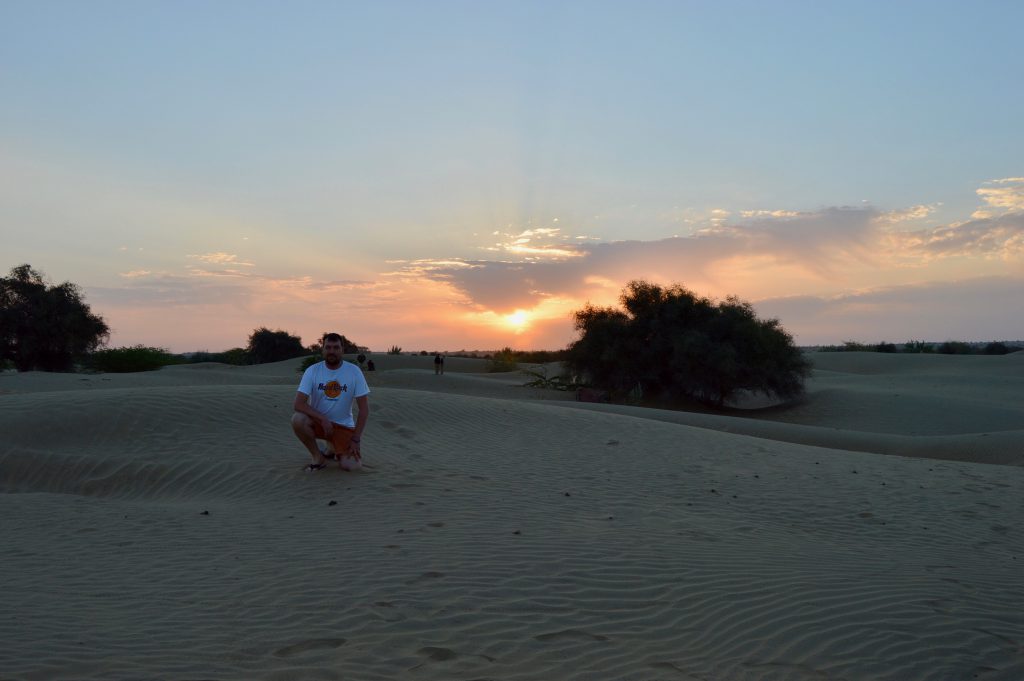 Please share your experiences, tips and tricks about Khuri in the comment section to help others!