Short stopover – high flow rate
General Facts
The falls were formed at the end of the Wisconsin glaciation when water from the new formed Great Lakes carved a path through there en route to the Atlantic Ocean
Location: Border of Ontario, Canada and New York, USA
Height: 51 m
Average flow rate: 2400 m³/s, highest flow rate in North America
Worldtrip Berlin Tip: Choose the Canadian side of the falls for your visit. It offers the better viewpoints
My personal experience
I passed the falls on my way from Toronto to Cleveland. As they are a must-see, I was more then curious to see them. As the Canadian side offers a better view I tried to stop there. It's not easy to find a spot for free parking, but even so doable – driving from the city, pass the falls and on your left-hand side the parking will be free. The walk back to the falls along the water is really enjoyable.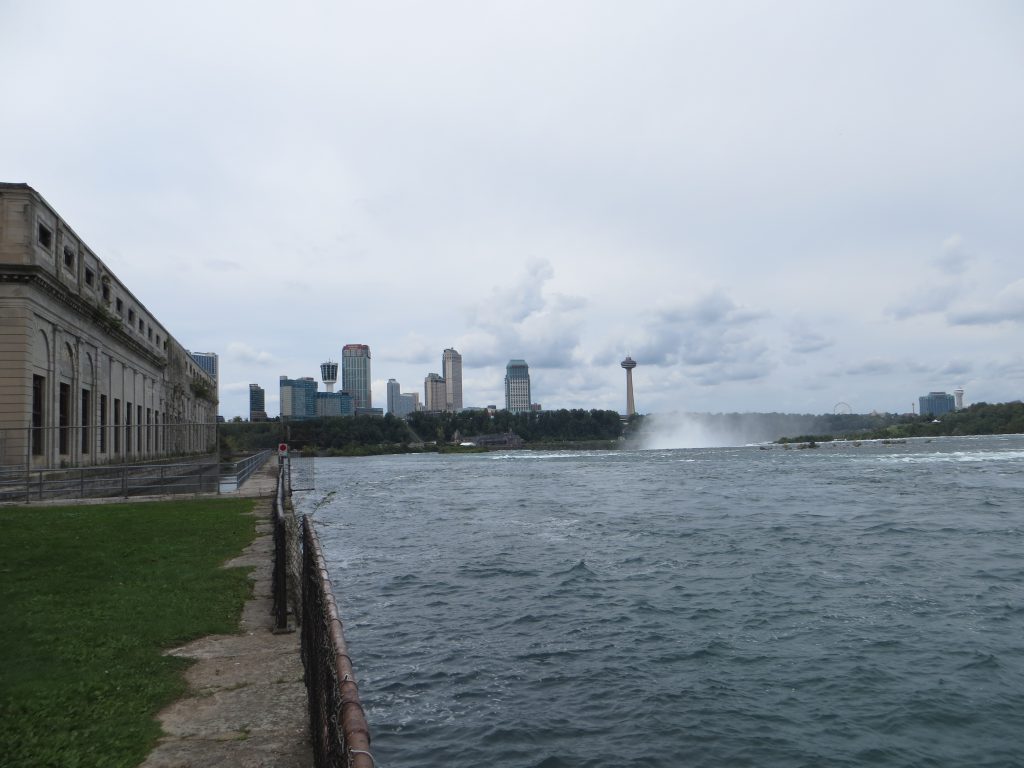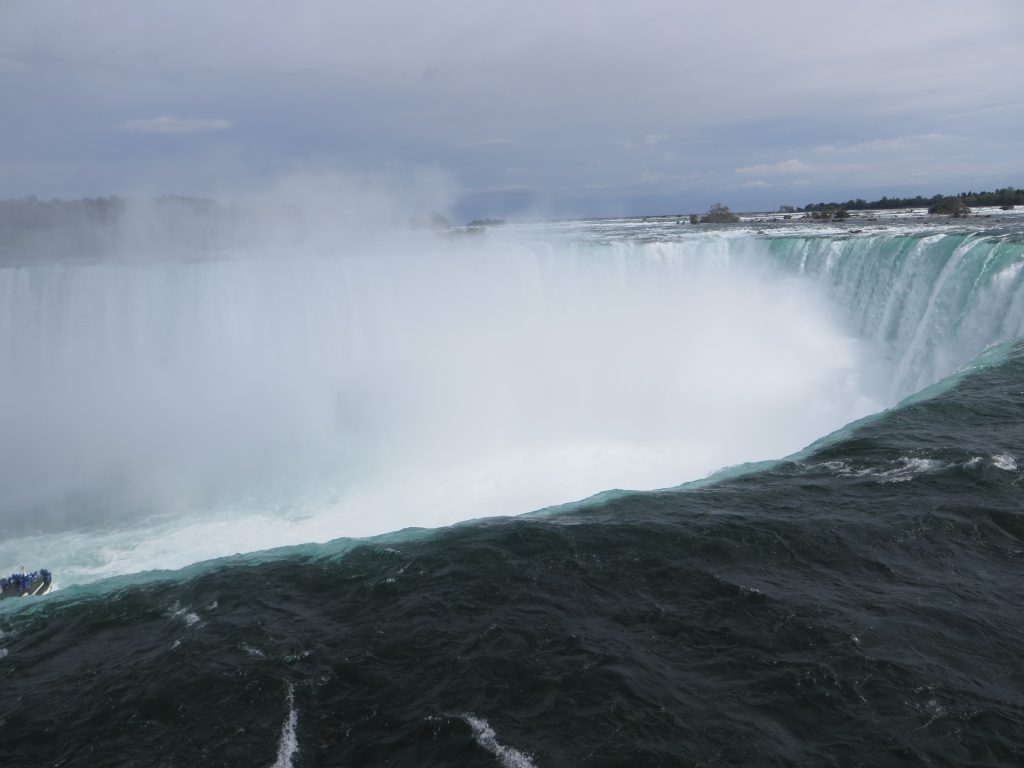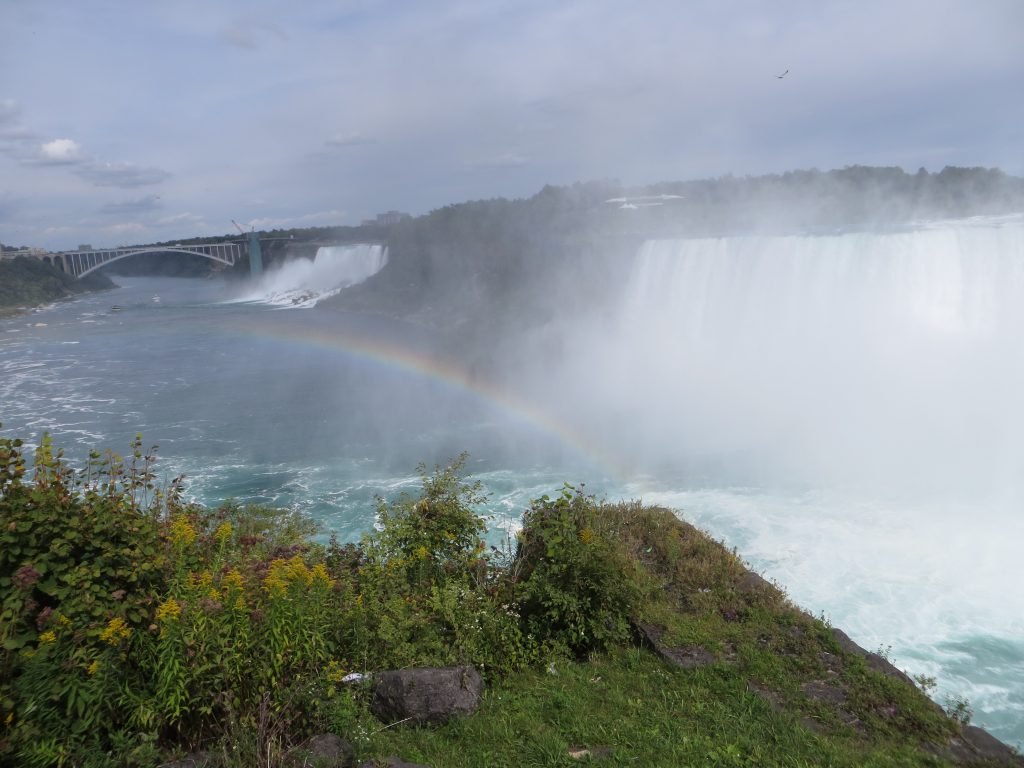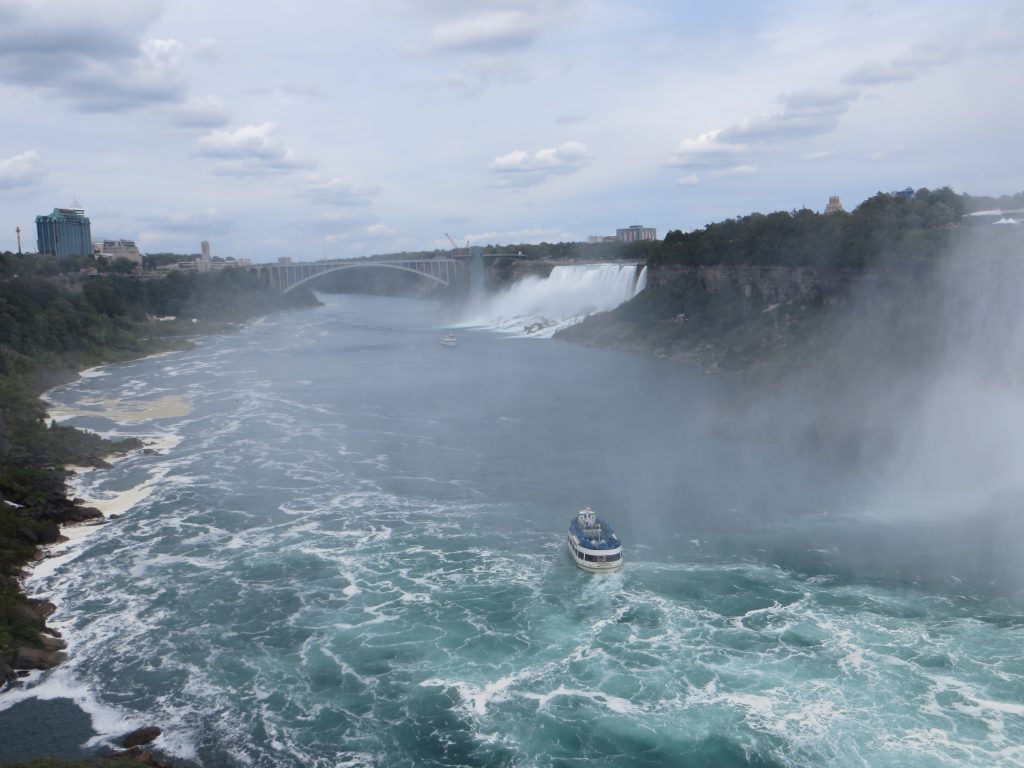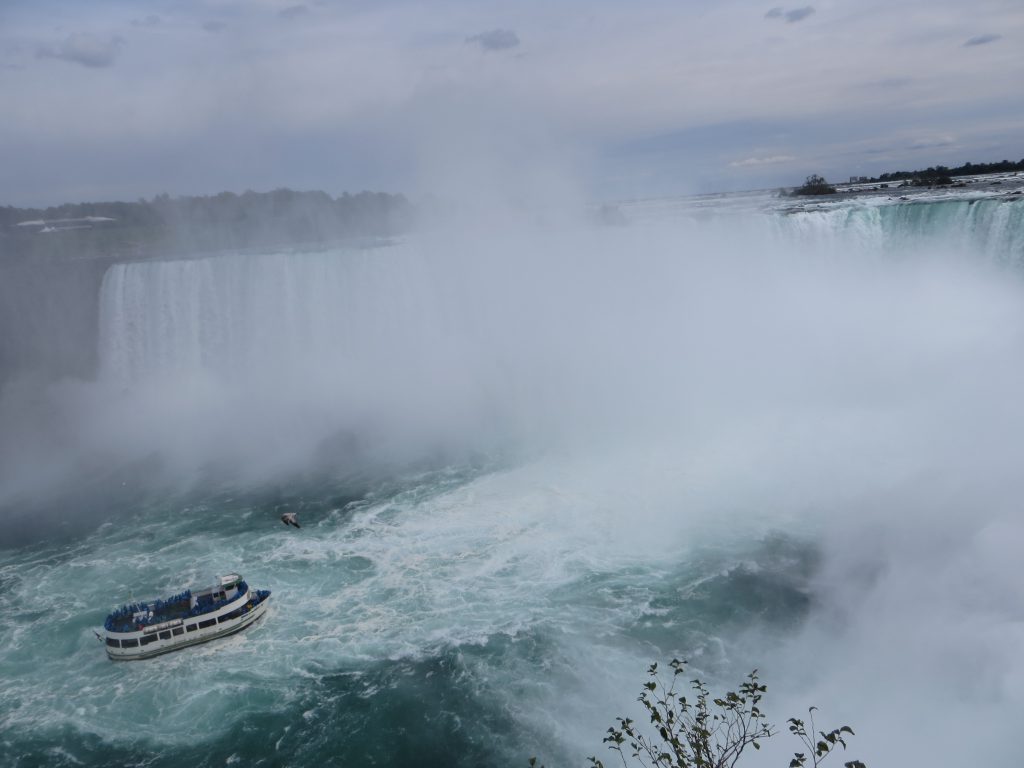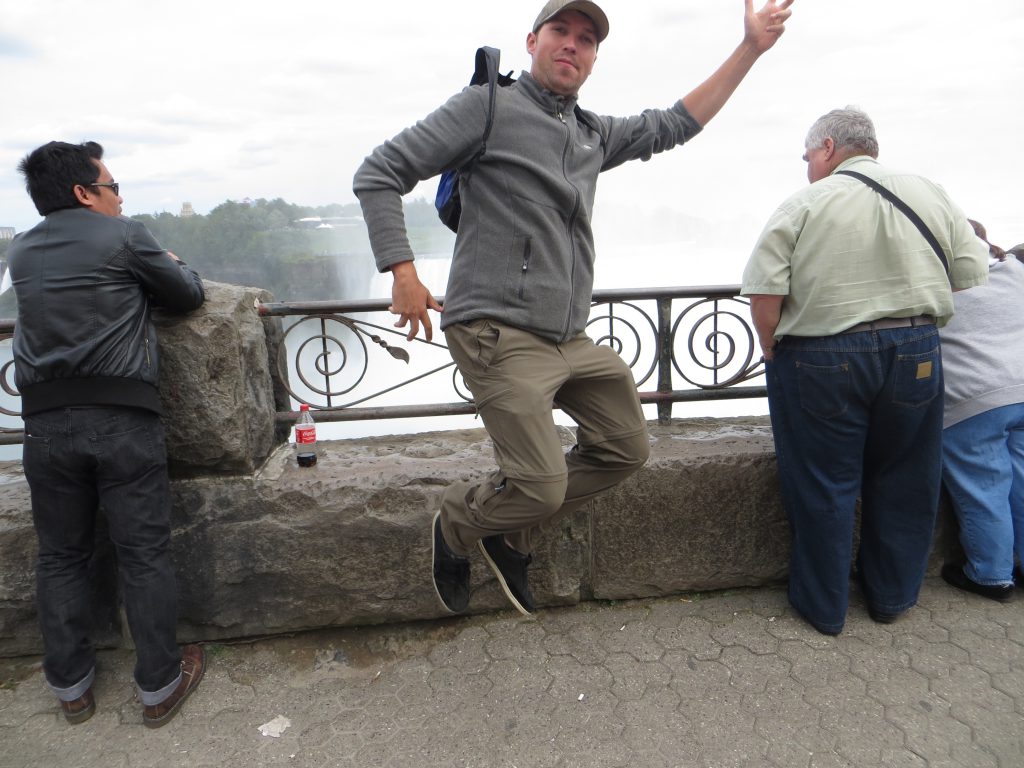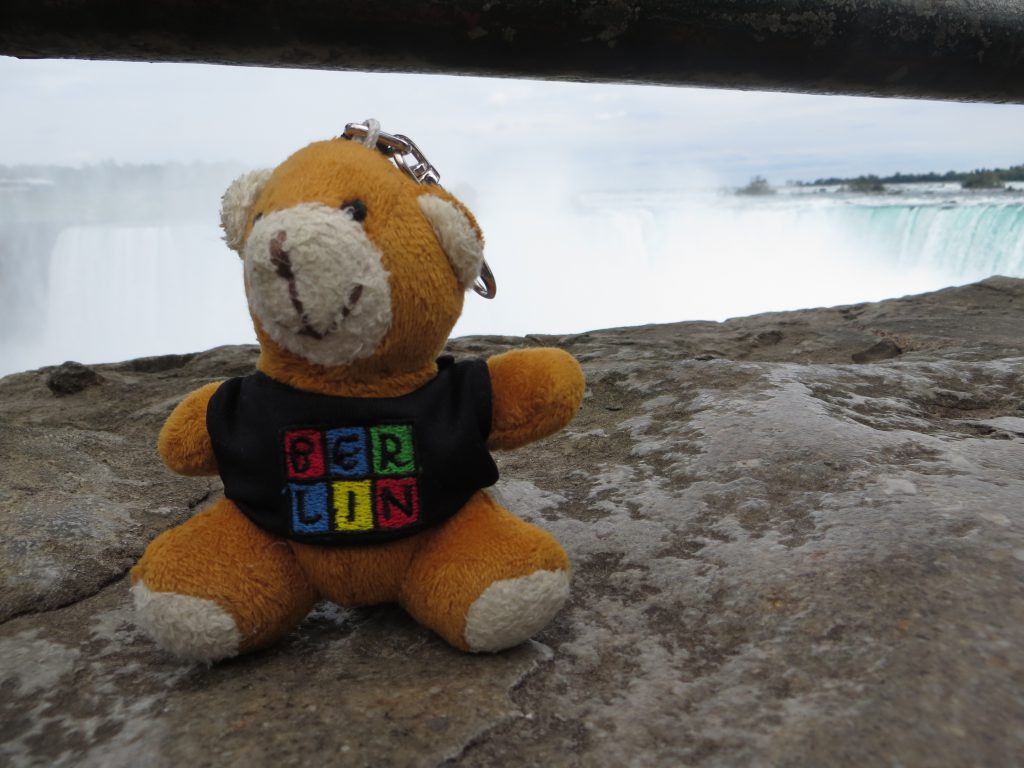 Please share your experiences, tips and tricks about the Niagara Falls in the comment section to help others!
Check out more Canada reports!