Amazing Couchsurfing in the Mile High City
General Facts

Population: 600.000, Metro 2.8 Mio
Founded: 1858
Arrival: Air (DIA, direct from Europe just Frankfurt and London), Air (Amtraks)
Location: Colorado, South Platte River Valley on the high plains, east of the front range of the rocky mountains
Weather: semi-arid, continental climate, average temperature is 10.3°C, winters are cold (up to double digit -), summers are mid normally around 23°C. People of Denver belief, that the city receives 300 sunny days a year, what isn't true. Still there are 115 clear and 130 partly cloudy days creating 3100h of sun a year. So, rainy days are rare.
My To-Do Tip: If season allows it rent a car and make a daytrip to the Rocky Mountain National Park, which is just a 2h ride from Denver
My personal experience
So I was finally in the Mile-High-City, Nickname of Denver, as it is exactly 1600m over sea-level and gate to the Rocky Mountains. The first night I stayed in a hotel and then I was friendly welcomed by Andy, my hoster. I planned to stay 2 nights in Denver, but it came different. More later in the article.
First some impressions of downtown Denver, which I liked a lot. To My surprise they had a mall street without cars, what can't be found in other big US Cities. Only the free mall ride busses can pass it.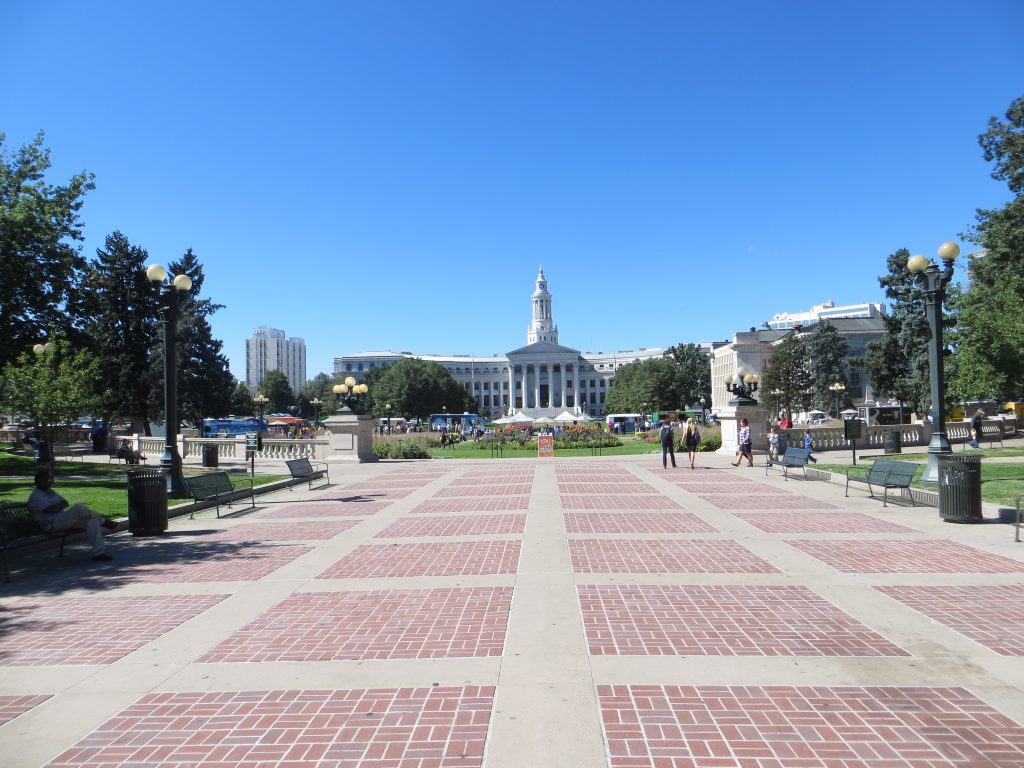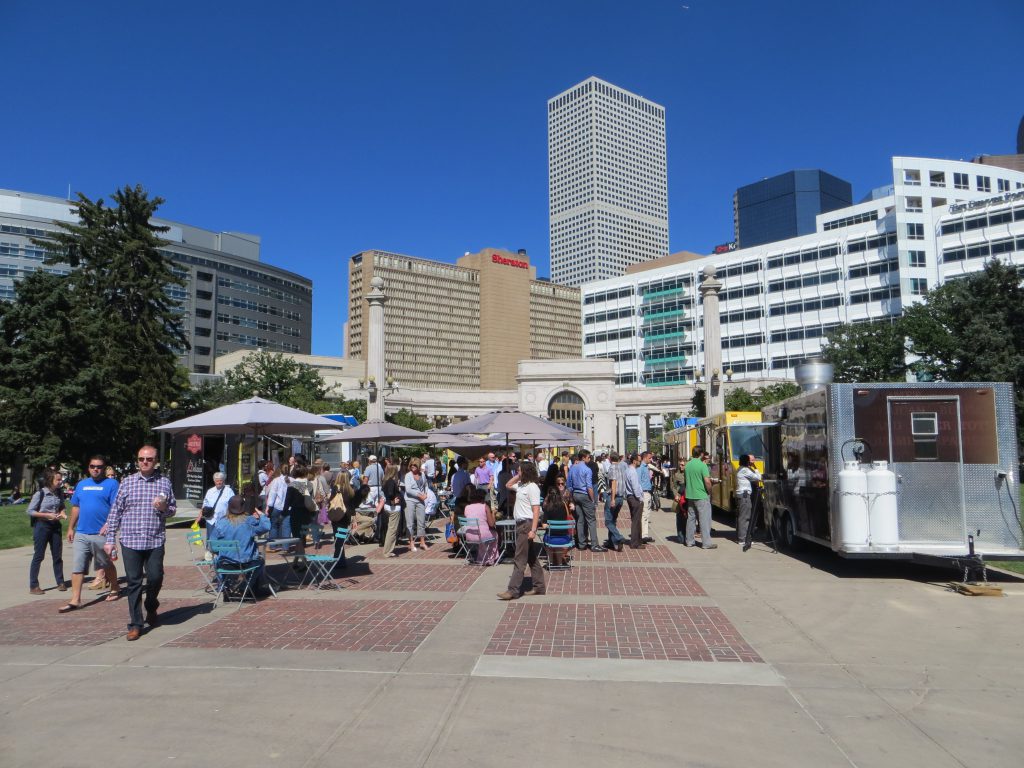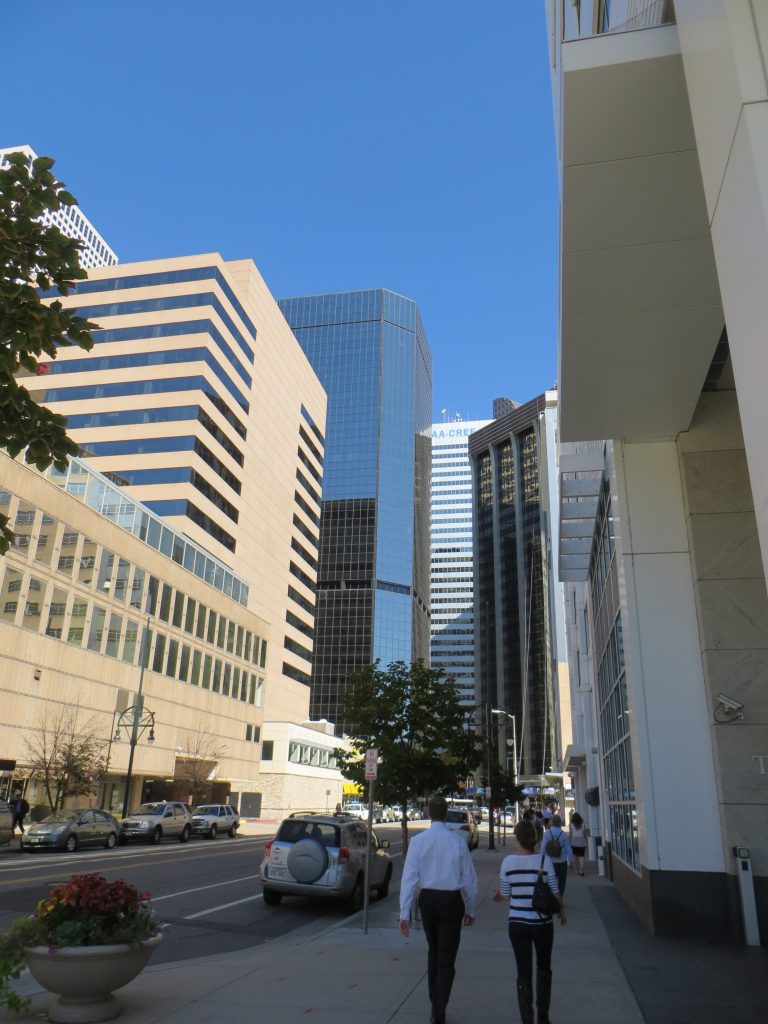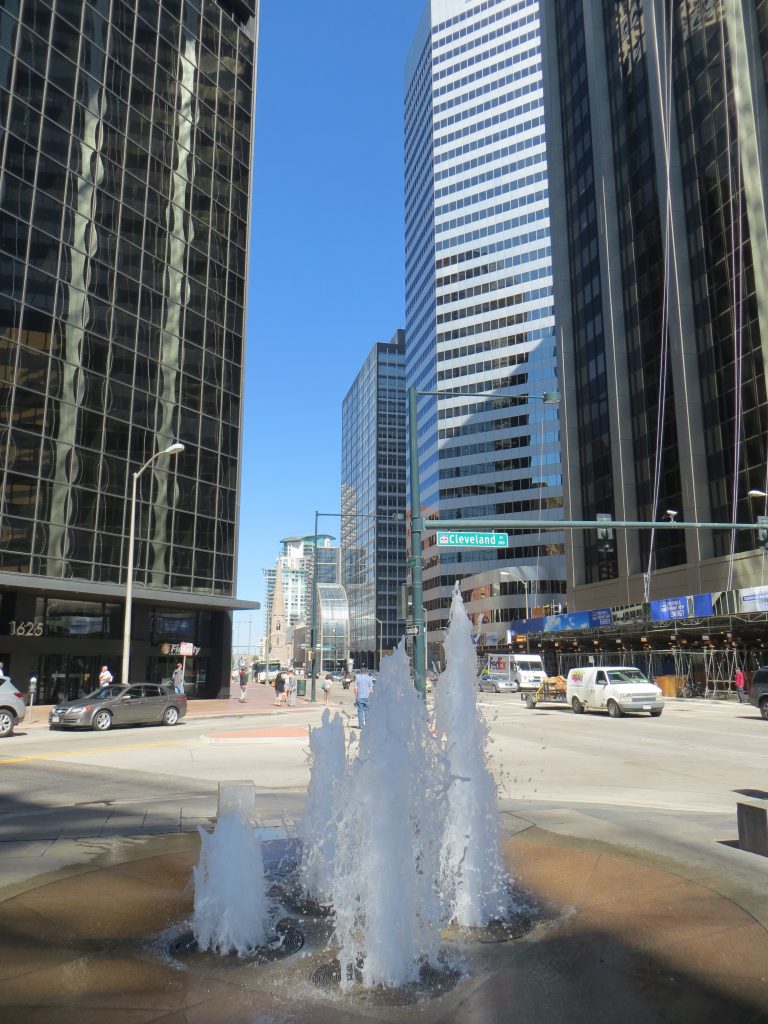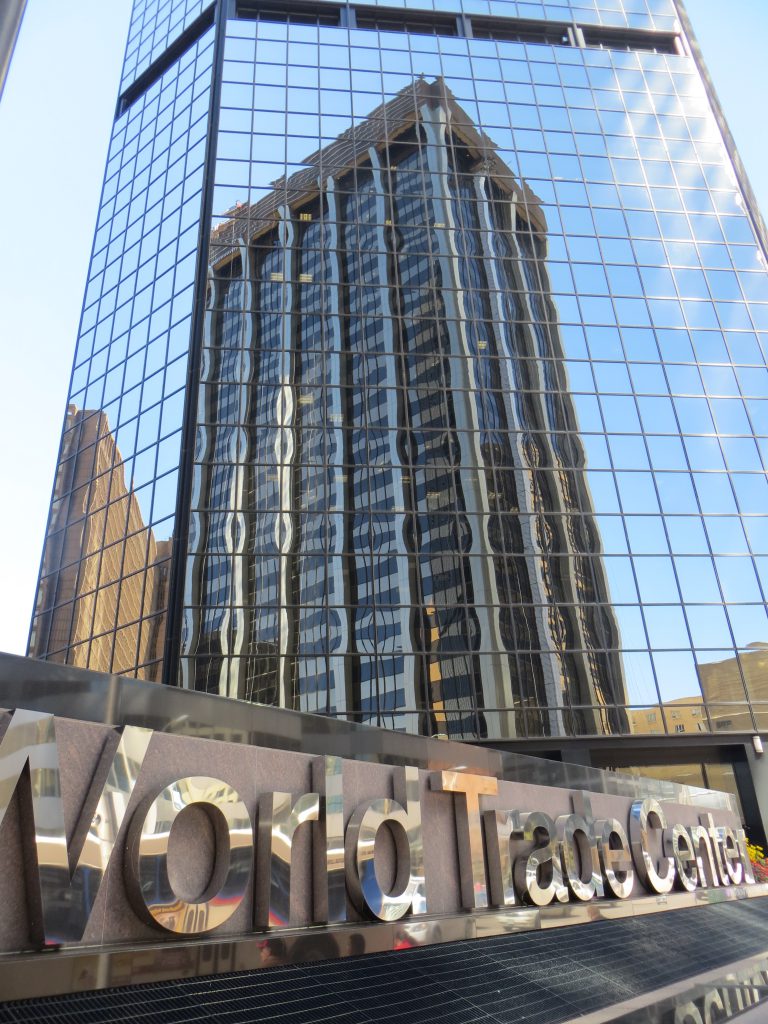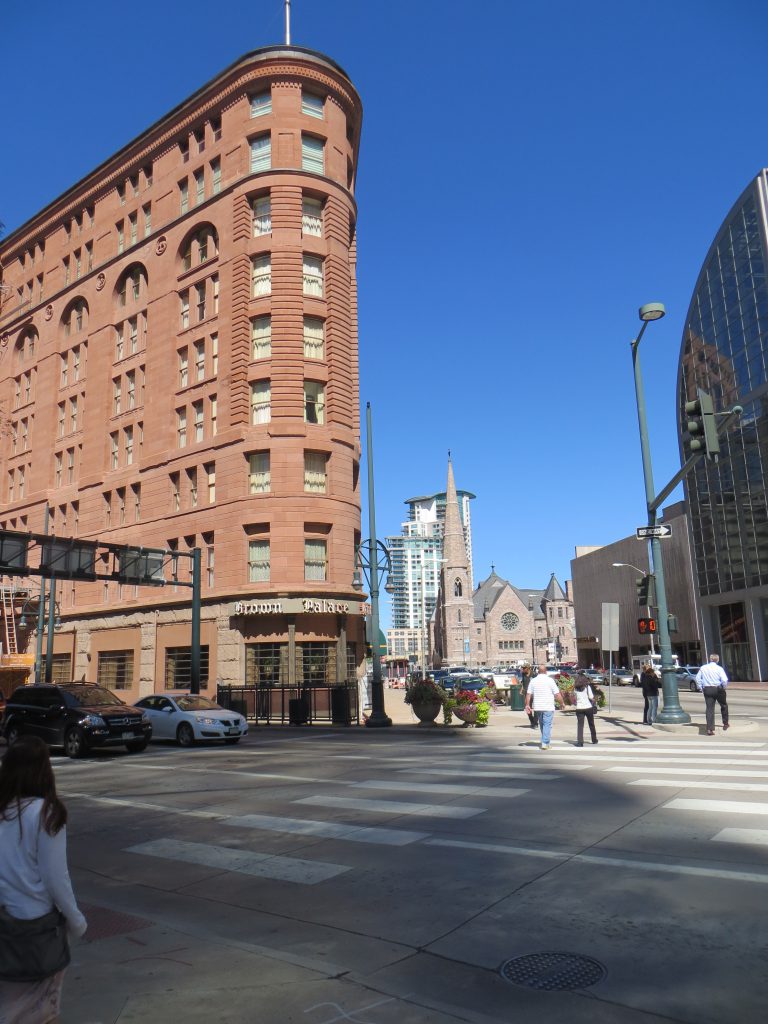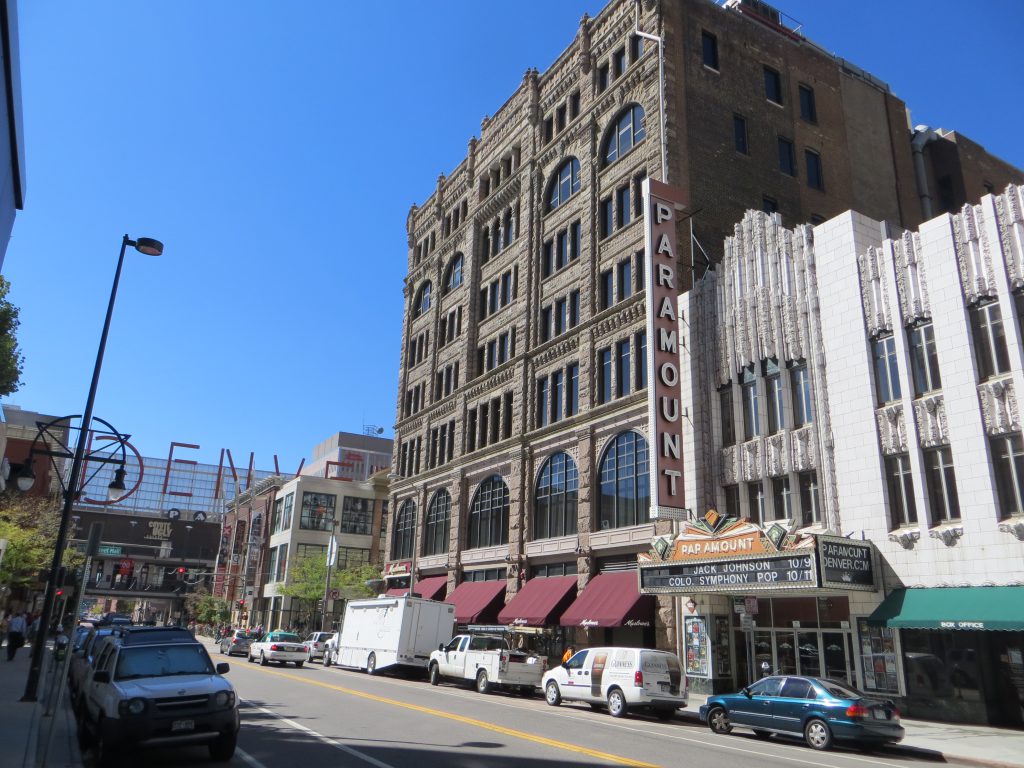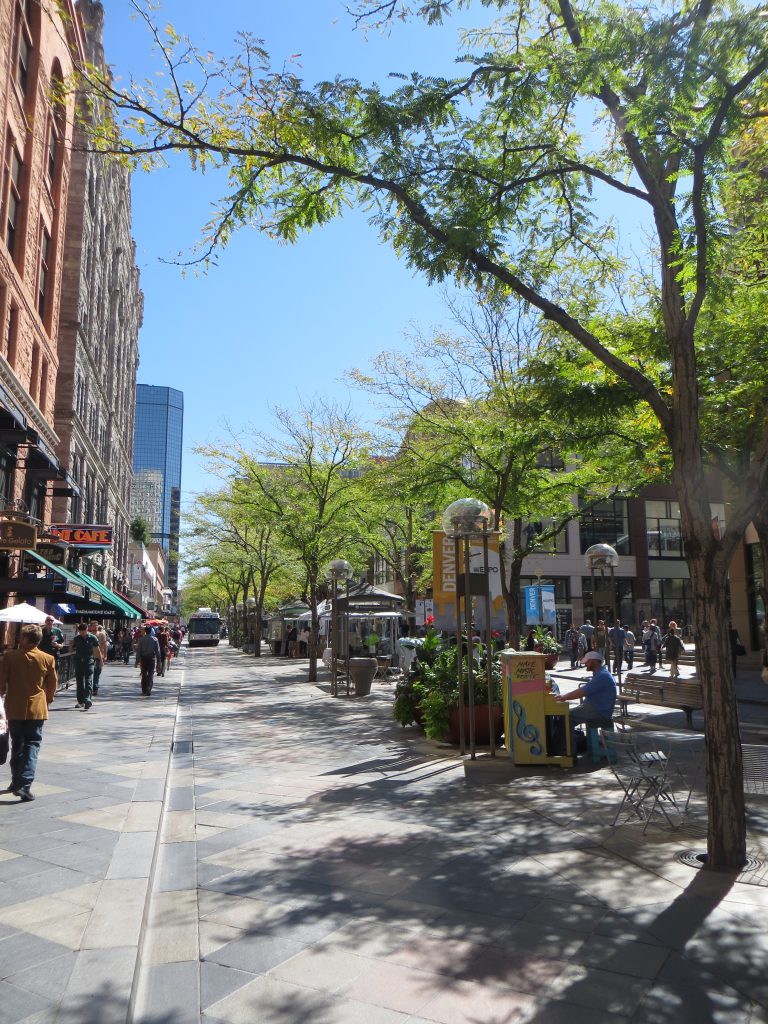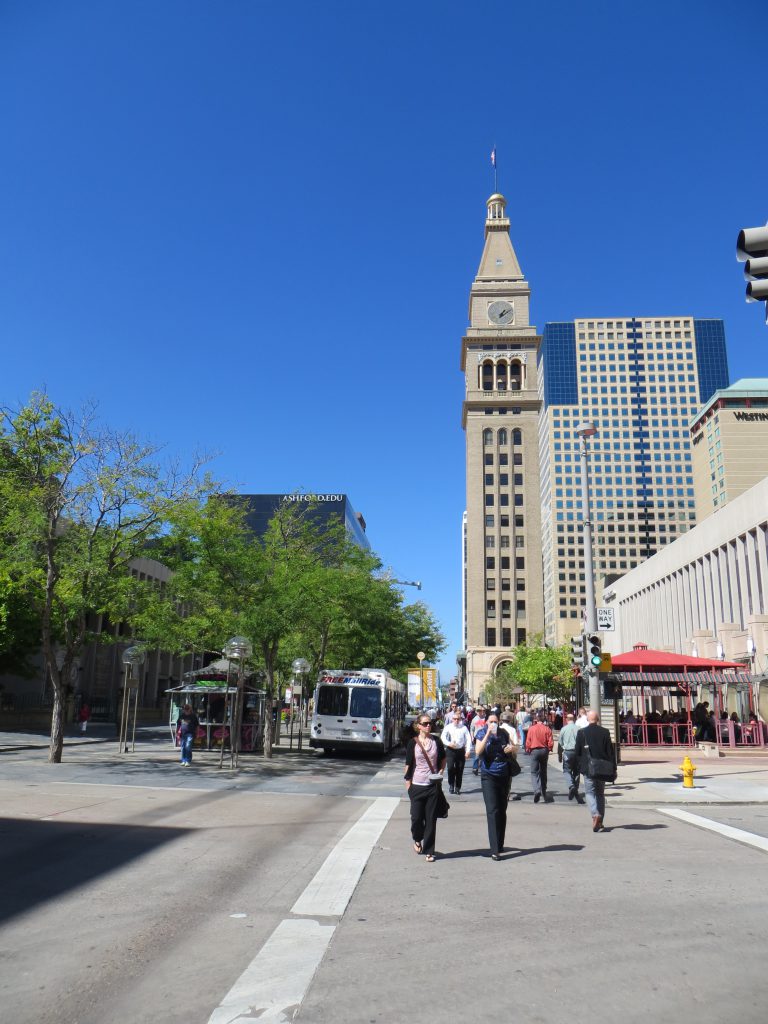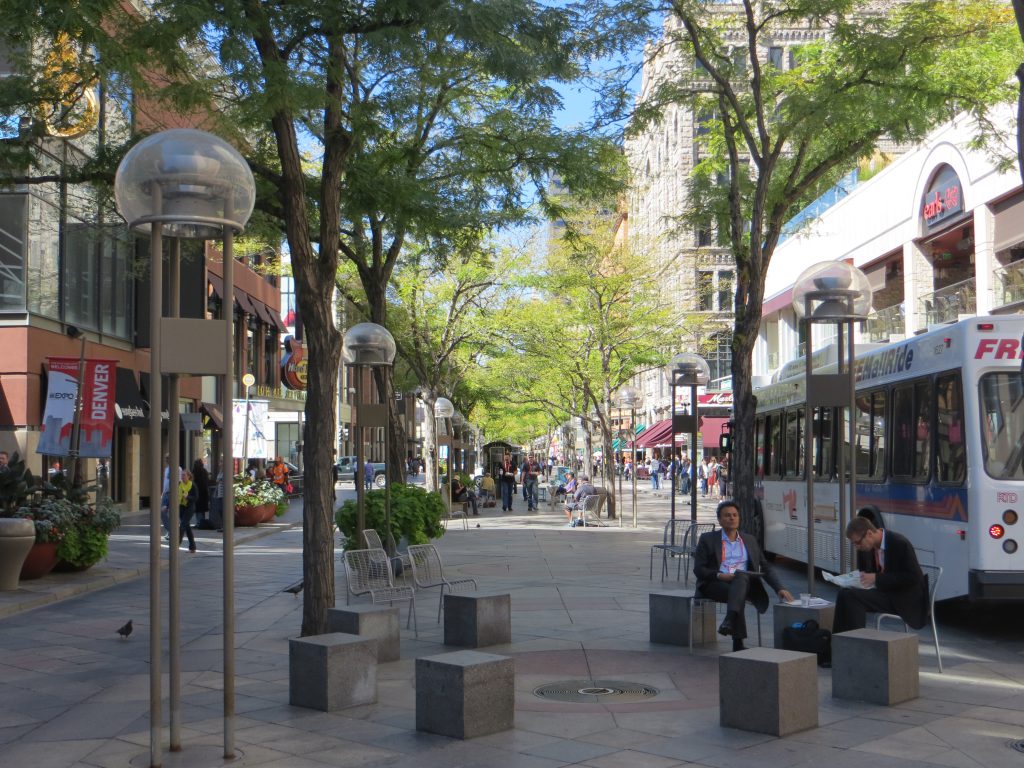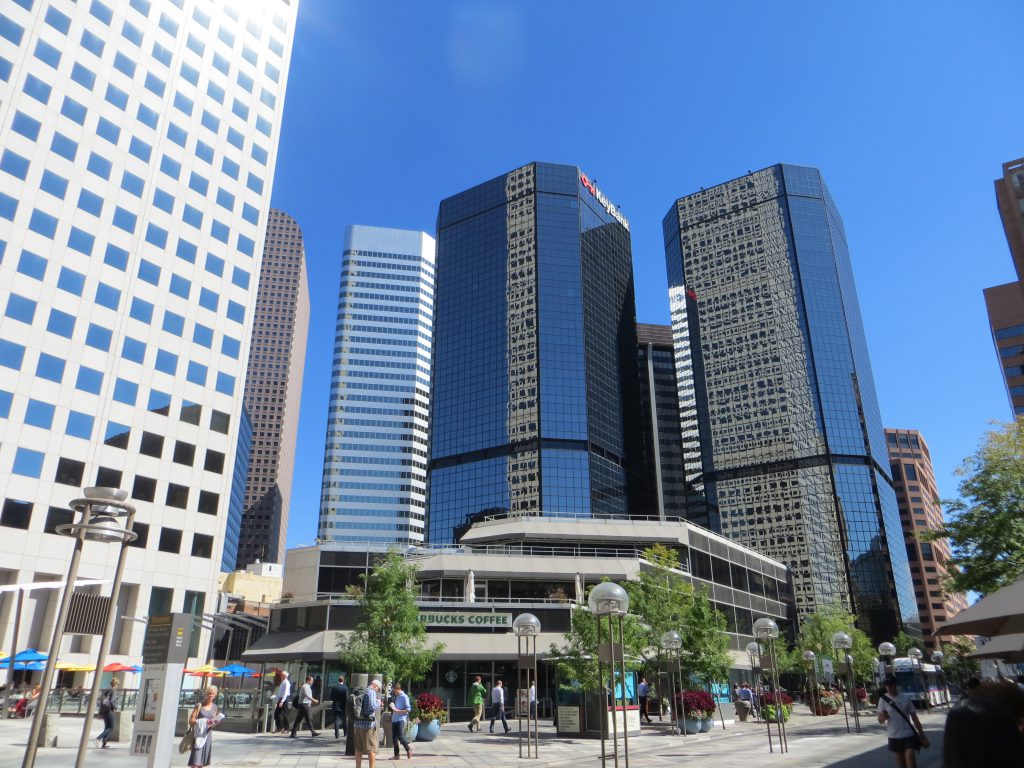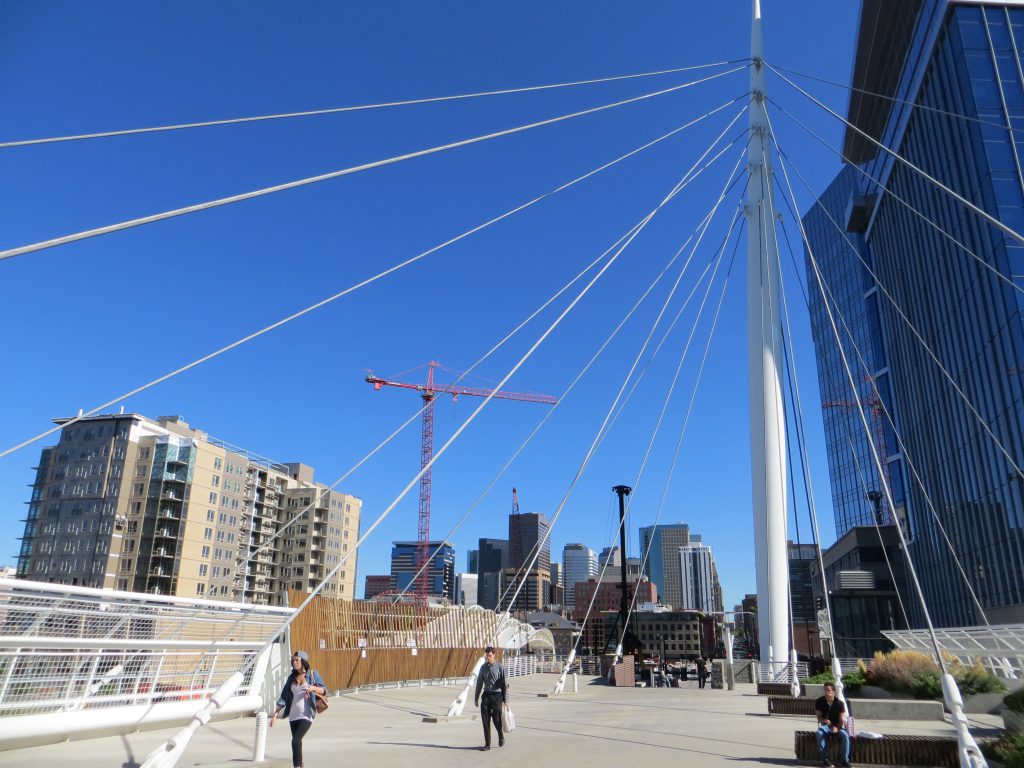 Actually I wanted to leave after 2 nights at my hoster Andy and planned to leave in the evening and pass some parts of the Rocky's already in the night. I was already in the car about 30km from Denver when I got an SMS by Andy saying: "Dude, you can't drive in the night through the Rocky's, you won't see shit of the landscape. If you wane stay one more night you are more than welcome." – So, I turned around directly, picked up some beers and snacks for the night.
Next day Andy hat the idea to go to a shooting range. As this is not possible in Germany, I was on fire! So, next we picked up some ammo, drinks and snacks in the supermarket and went to the range – A new and unique experience for me.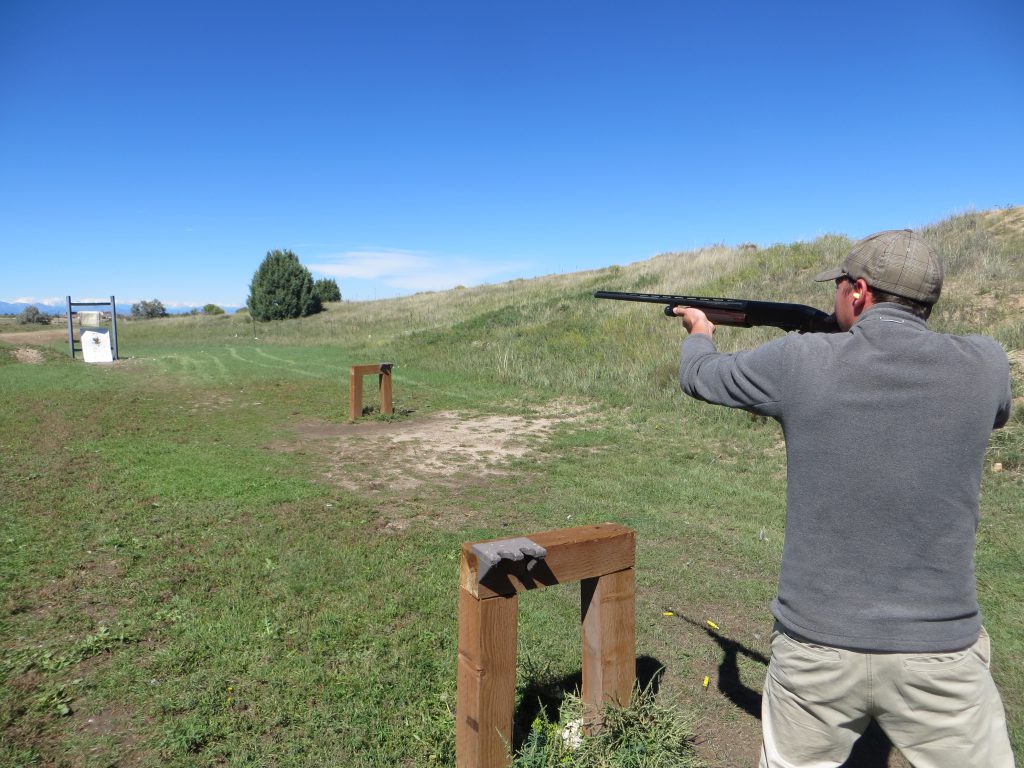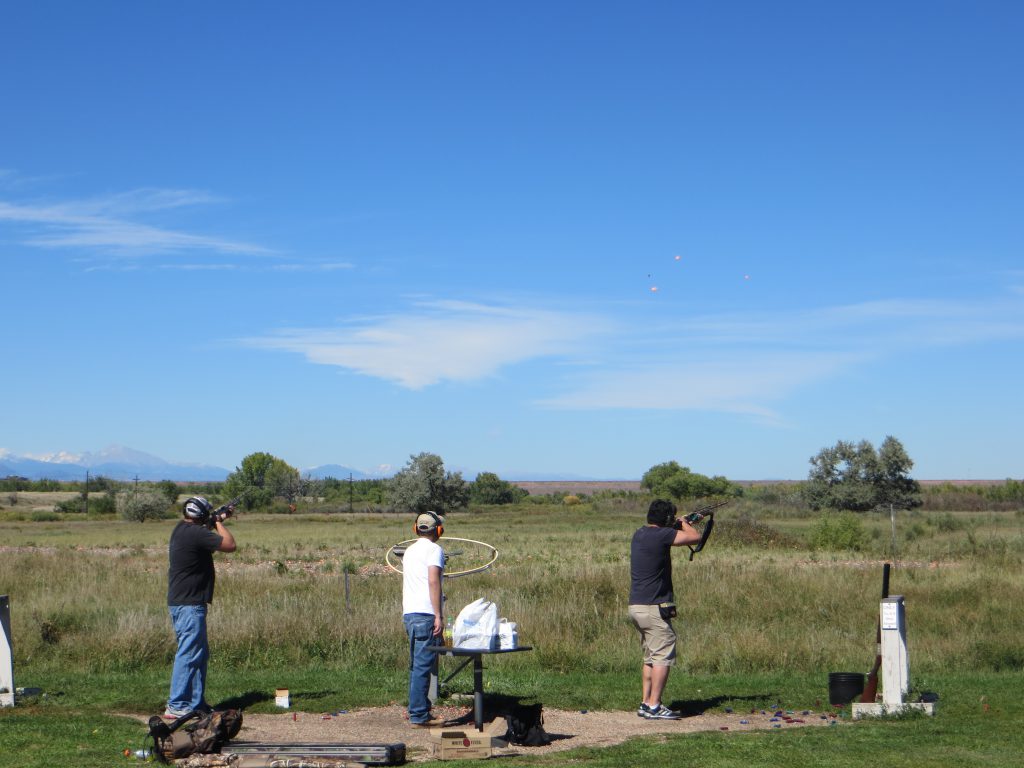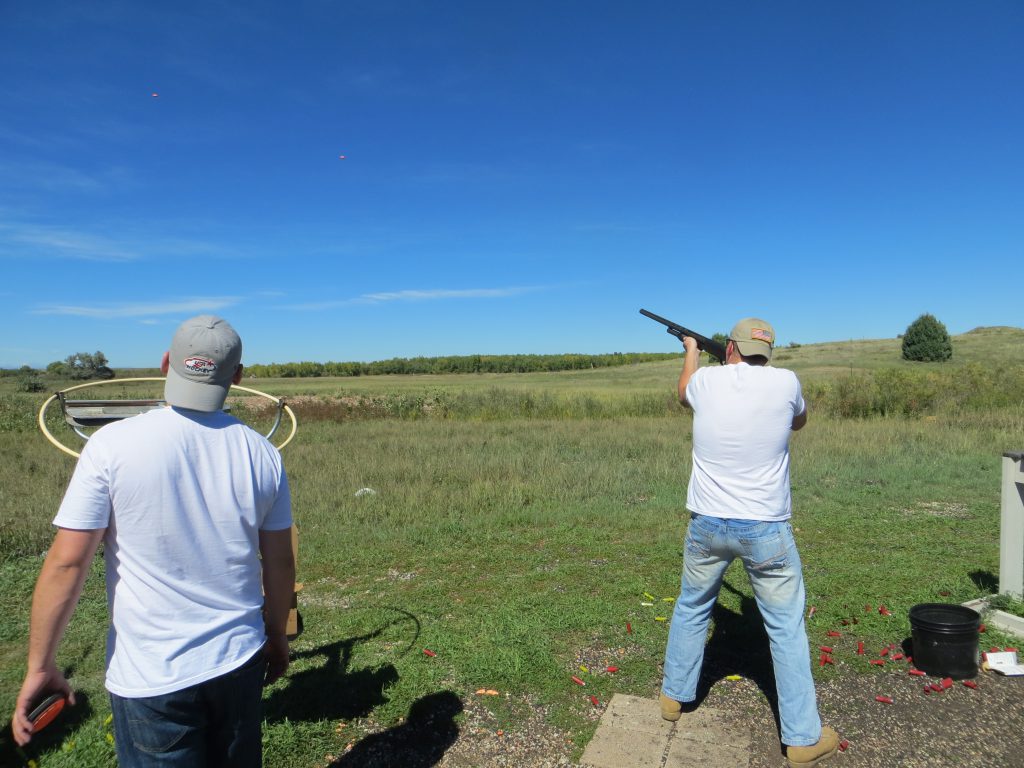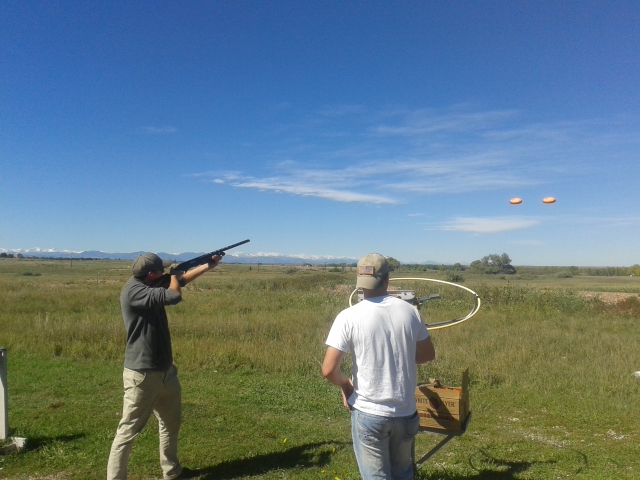 Later we went to the bar of the 1000 beers to watch a American football game. The amount of beer added another night to my stay in Denver. 😉 Andy was a fan of the Indianapolis Colts as he was originally from there. Even his dog was already in the thing.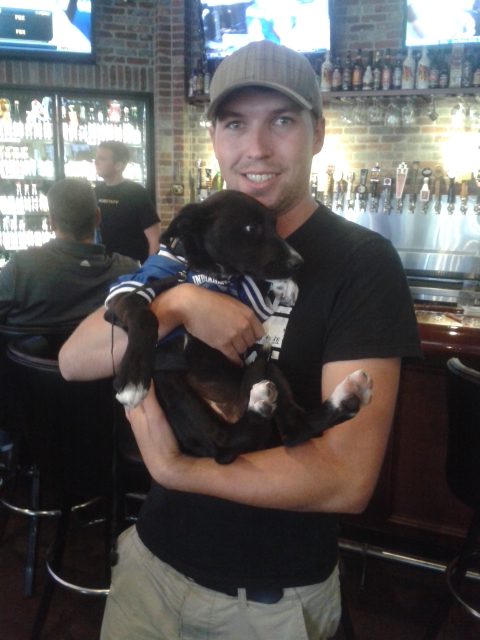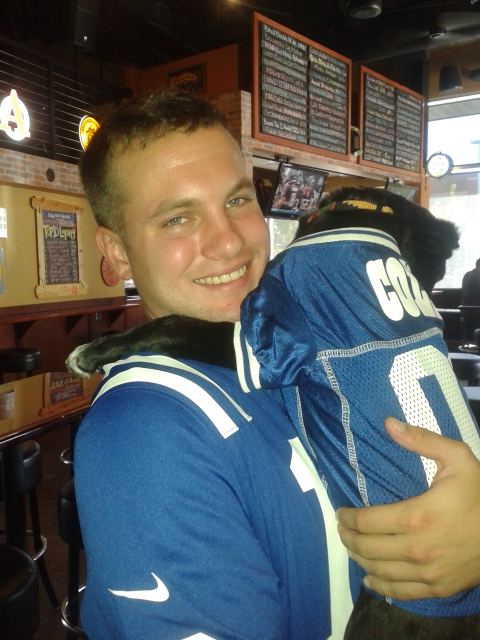 Thanks Andy for the great time!
Please share your experiences, tips and tricks about Denver in the comment section to help others!