One week, 7000 km and a bump in the hood
This article is about our one week roadtrip from Cairns to the Outback and back. Beside the round trip I did with my parents this was the best thing I did in Australia. Actually this wasn't planned at all to happen, but it turned out that the mango season on our farm started late. On a pub night out in Cairns we met 2 guys who ask us to join their plan to drive to Ayers Rock and Kings Canyon and back in just one week by switching drivers in their rental car. The ride started easy via Townsville and Charters Towers.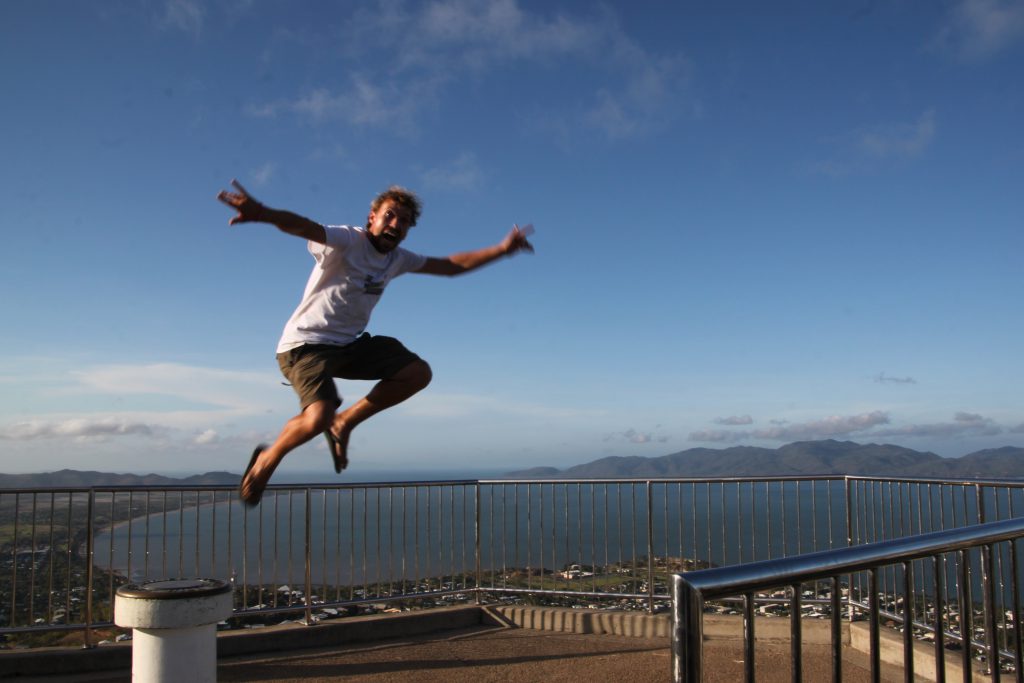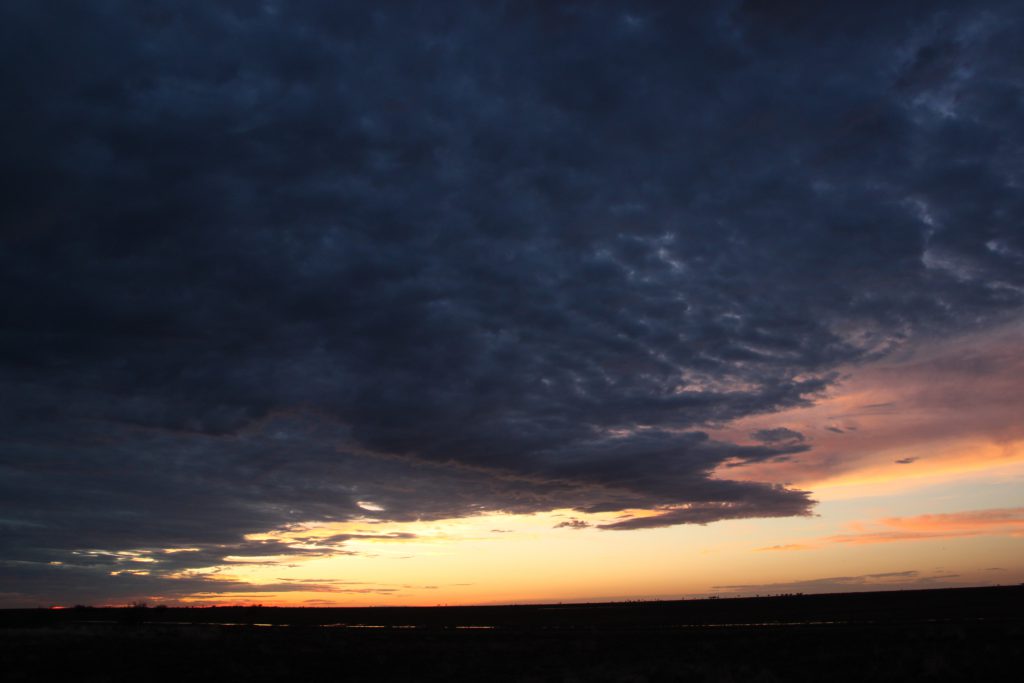 Night driving isn't a good idea in Australia's Outback
As far as we reached Charters Towers we were stopped by a police control. The officer ask us where we wanted to go. We told him Ayers Rock. He looked suprised and ask us if we have enough extra fuel as the next town is in 400km and the gas station might not be open at night. The next town after that was another 400km, which would have been impossible with one tank of gas. So we tried to buy a jerry can what turned out to be super expensive in Charters Towers. So we just gave it a chance – worst case we need to rest in the car until the gas station in the next town opens in the morning. Luckily the gas station in next town was a self usage machine which accepted Credit Cards. This way we made it to Mt. Isa save – at least fuel wise. Instead we had kangeroo crash. Luckily again the engine was still working. As the street was full of Kangeroos the rest of the night we drove damn slow to not hit another one. The Roo's come out at night time to eat the gras left and right of the road. If they see a car they will start jumping inpredictable in every direction – Night driving isn't a good idea in Australia's Outback.
World Trip Berlin Tip: The only way to cross the Outback at night is to drive constantly behind one of the massive road trains. I know it sounds totally wrong, but they "clean" the streets from Roo's in front of you. As the Roo's got a plague out there, the Aussi's joke, that the road train drivers get an extra 5$ for every killed Roo from the Government, what isn't true – but could. It's better to not think about, but you could use this tip to travel faster if you must. If not leave your car parked when sun is going down – seriously!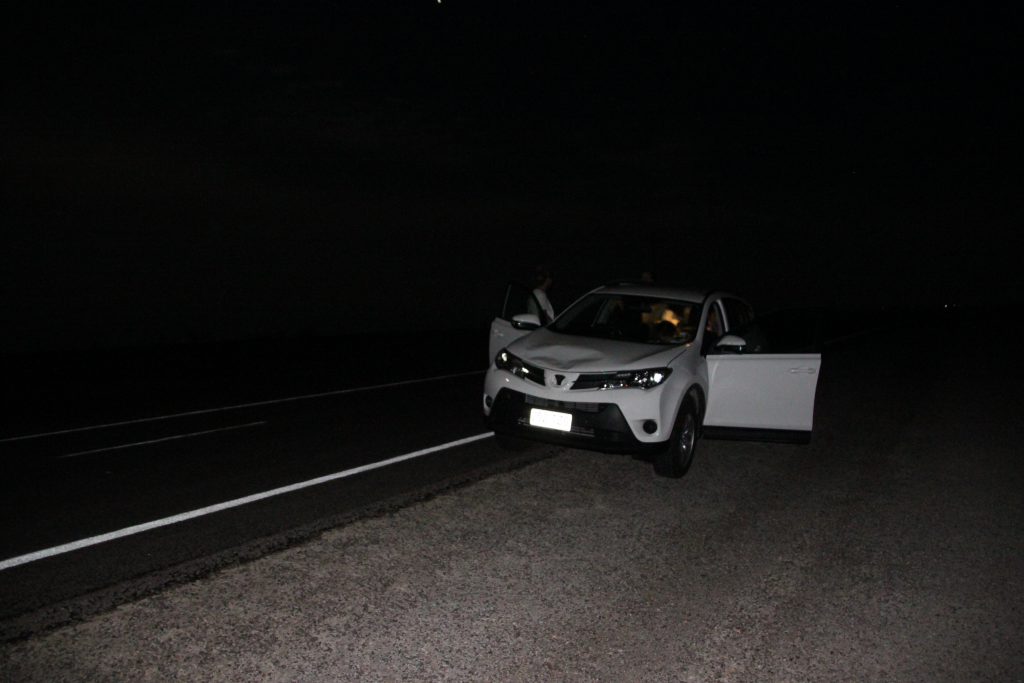 At one point we arrived in Mt. Isa, a 20.000 people mining town in the middle of nowhere. It was kind of weird that, after more than 1000km of nearly no cars, some trucks, thousands of Roo's and tiny villages, there was the option to visit a shopping center, KFC and 7eleven again.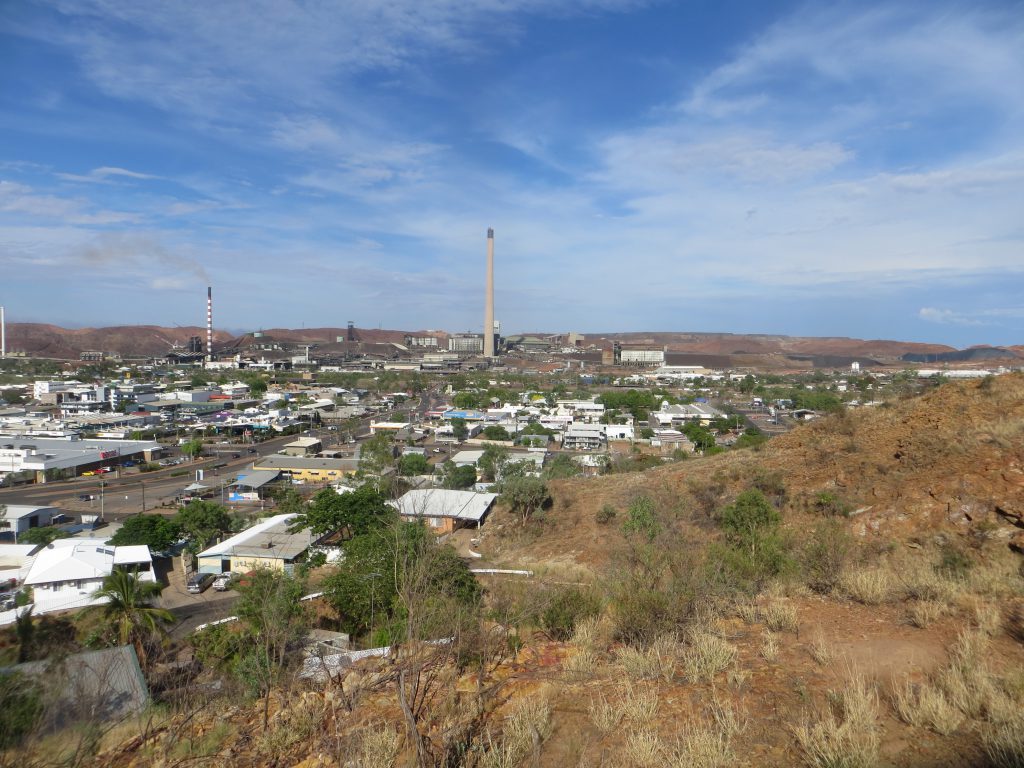 Reaching Northern Territory
A small bit on we finally crossed the border to the Northern Territory.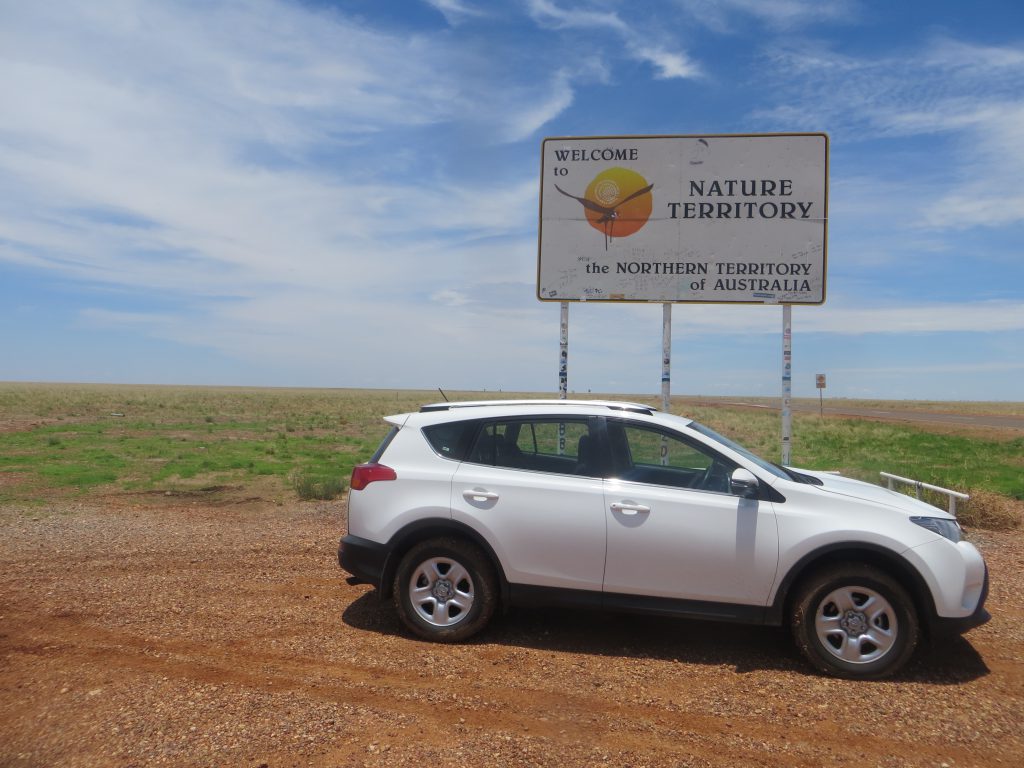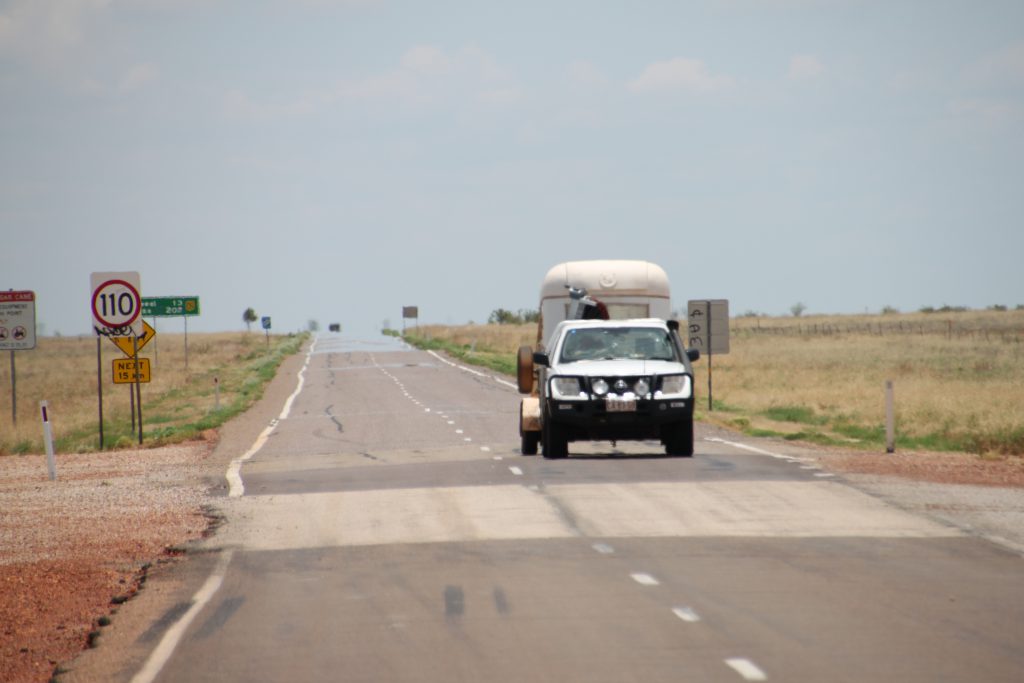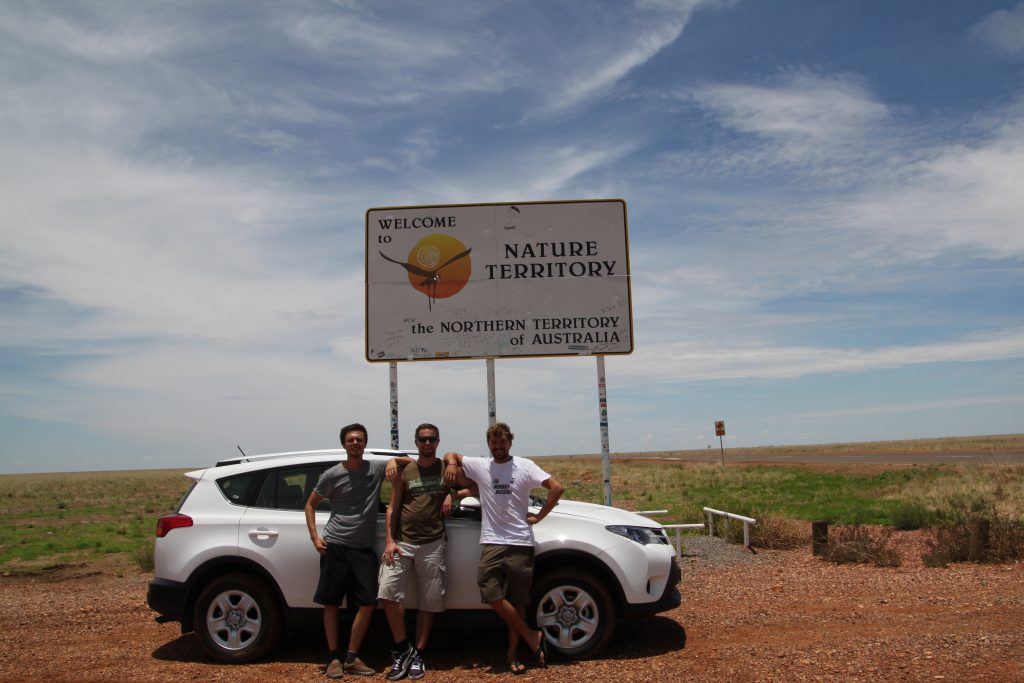 Another long drive on we passed another bigger town called Tennant Creek. Close by this there is an Alien roadhouse campside and Shop and the Devils Marbles.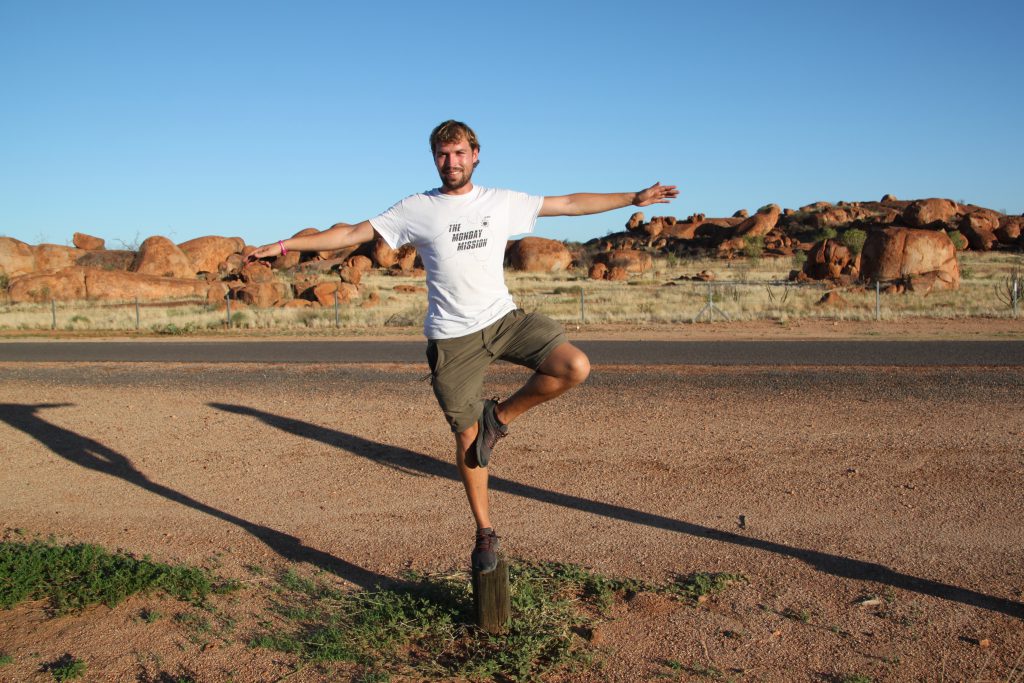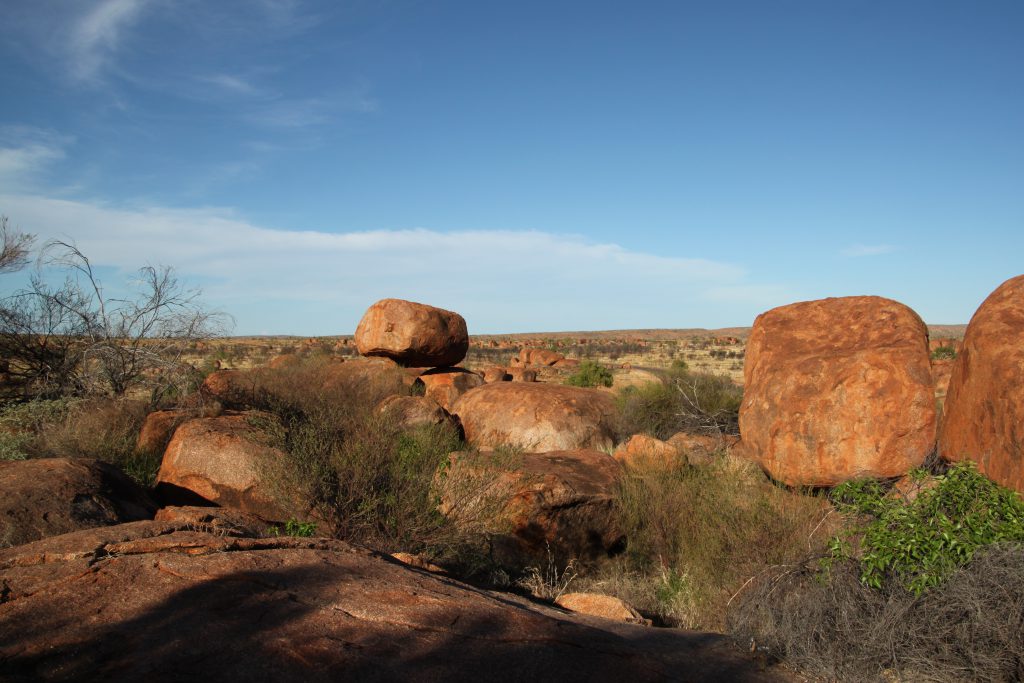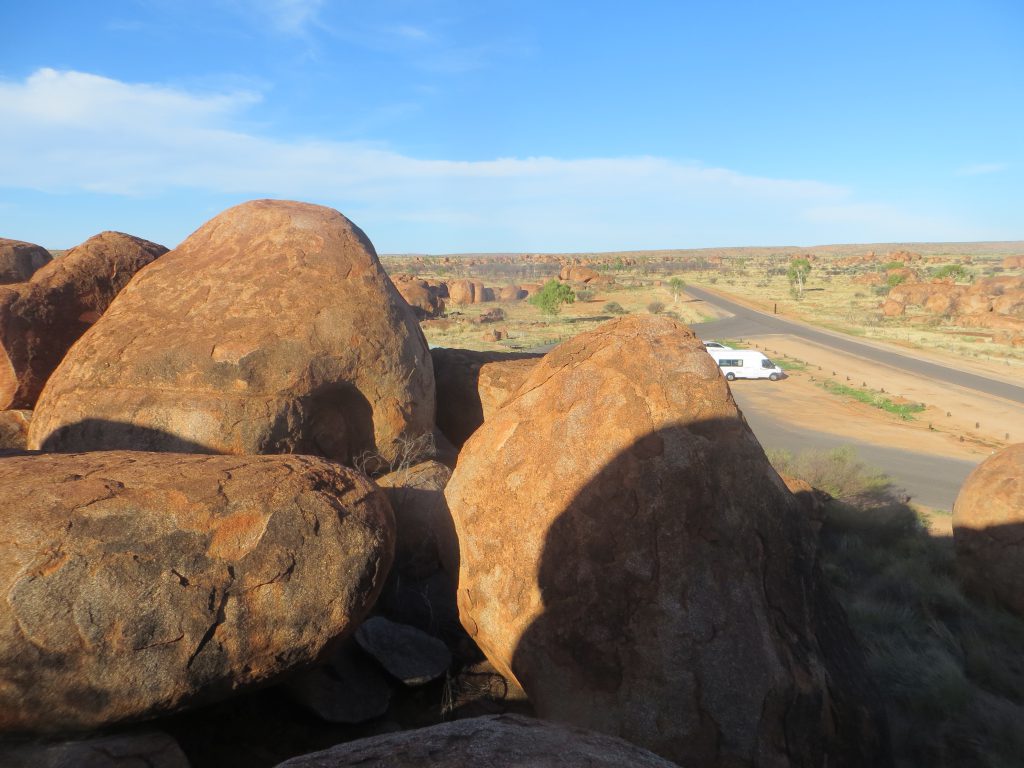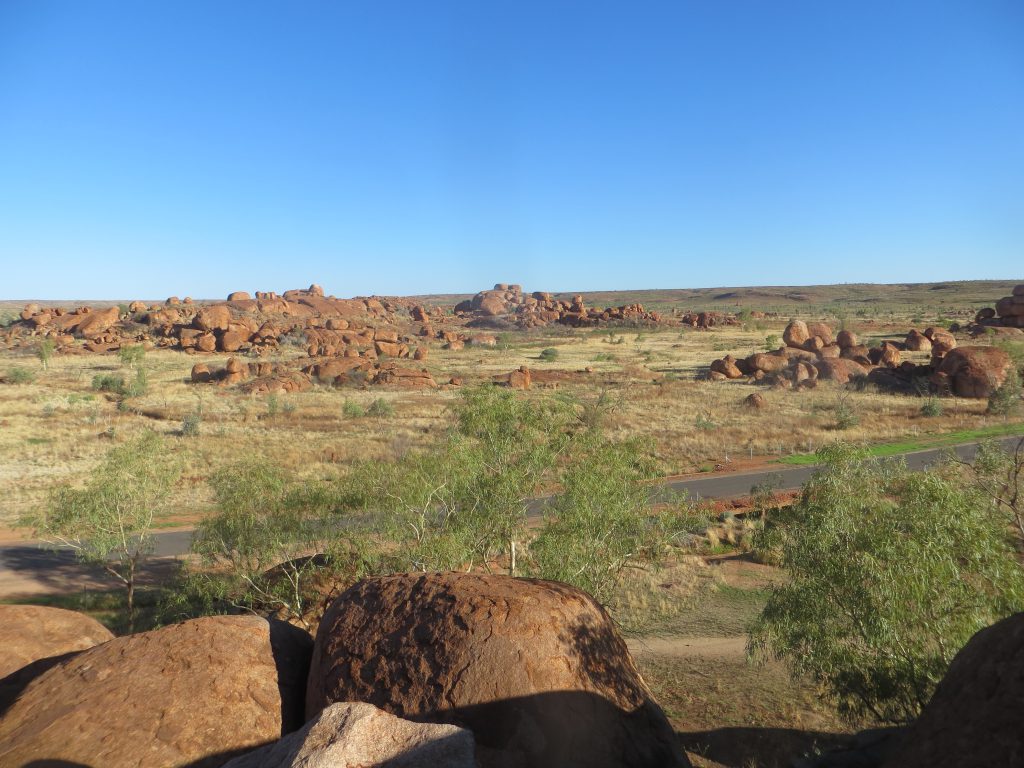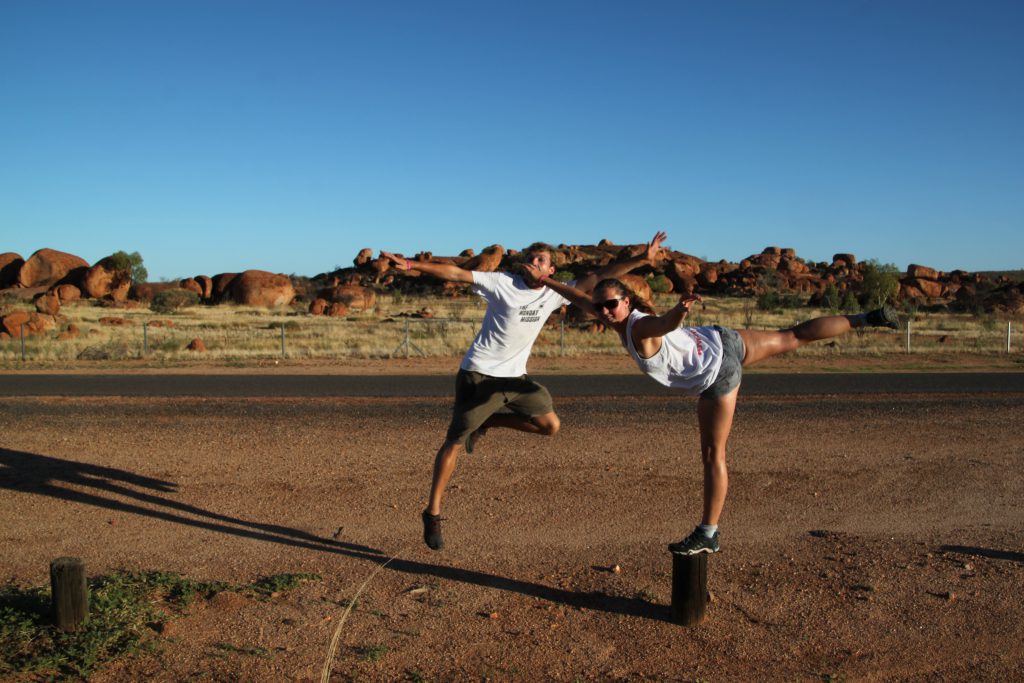 Once the sun was about to set we decided to stop at a random campside on the way in a tiny village.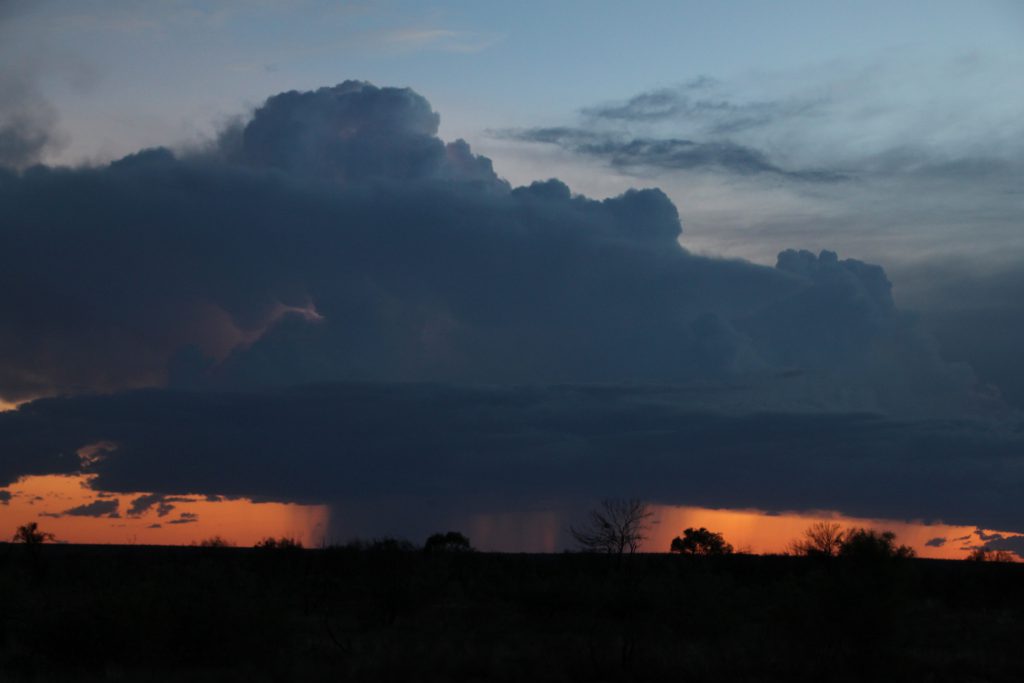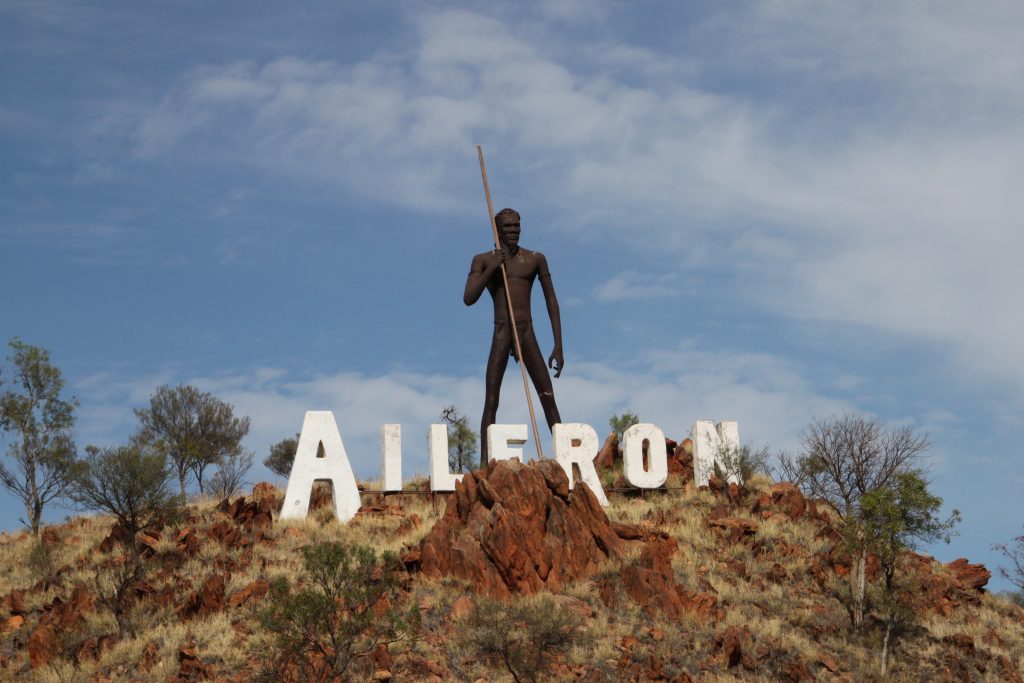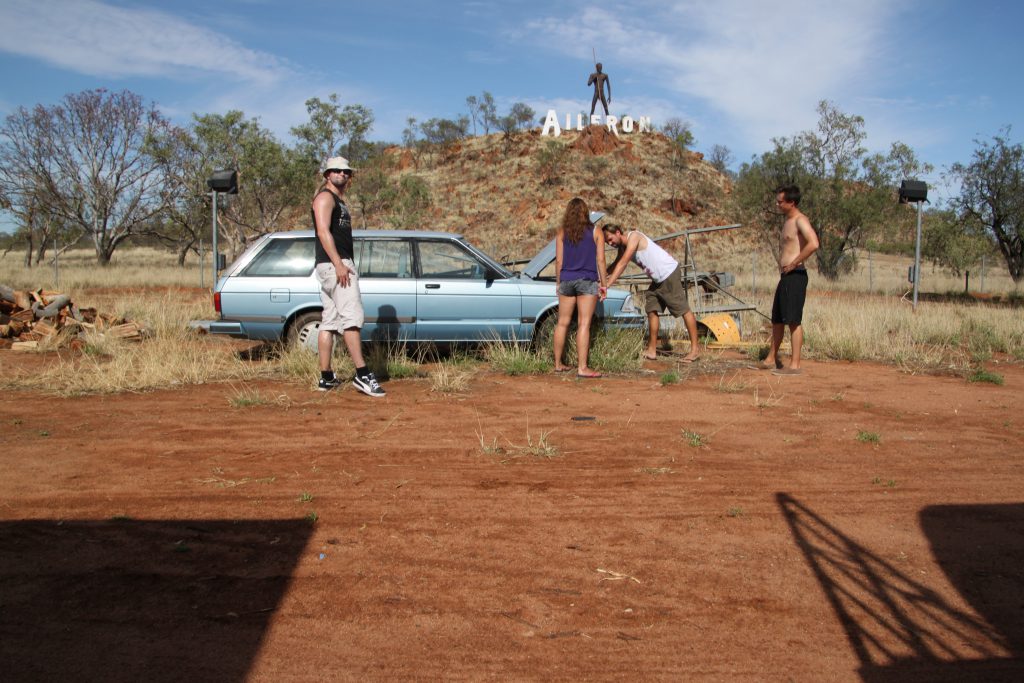 Last bit to Ayers Rock
Next morning we stood up early and drove all the way to Ayers Rock, where we had delicious barbecue whilst sunset. Only problem were the incredible amount of flys there that kind of ruined the experience.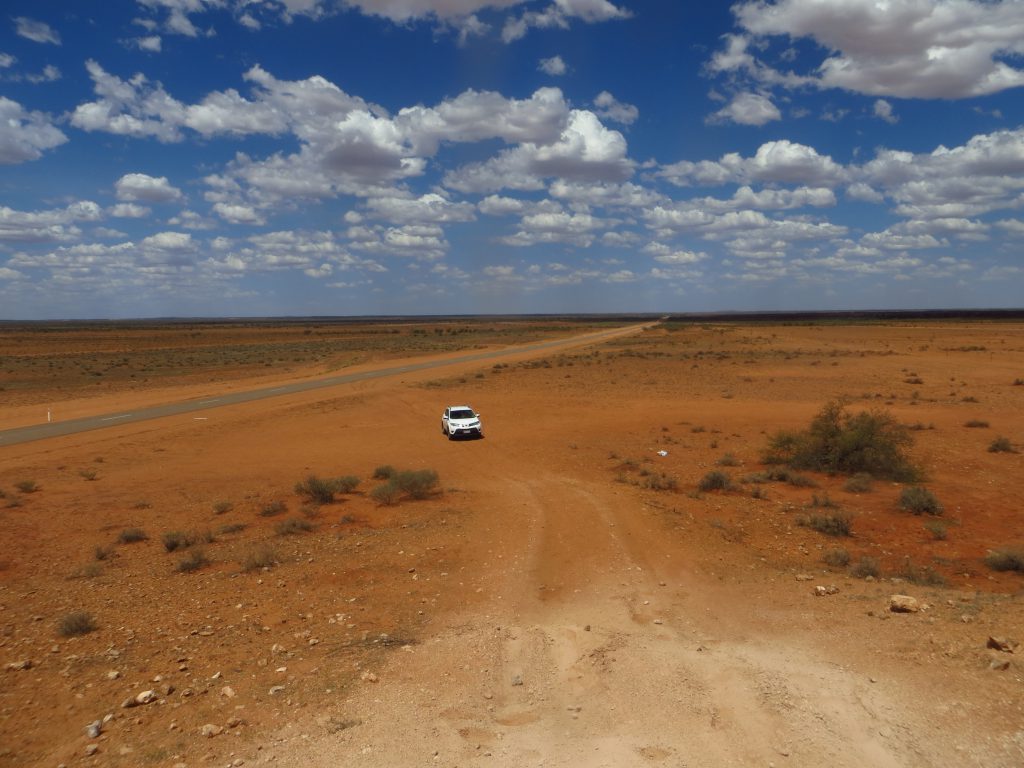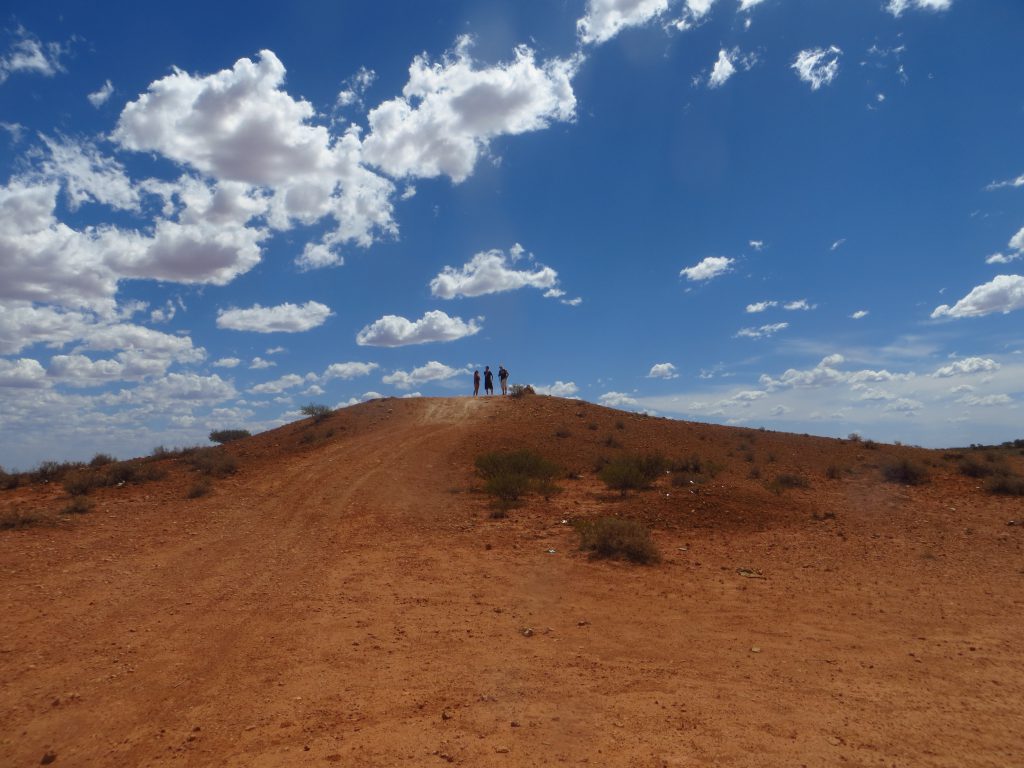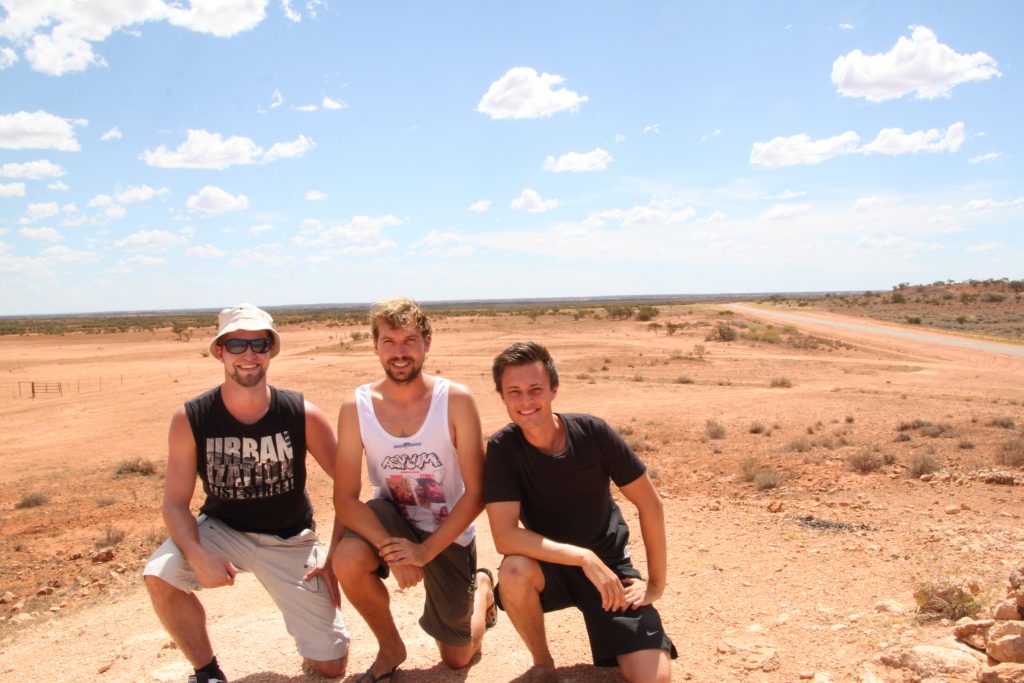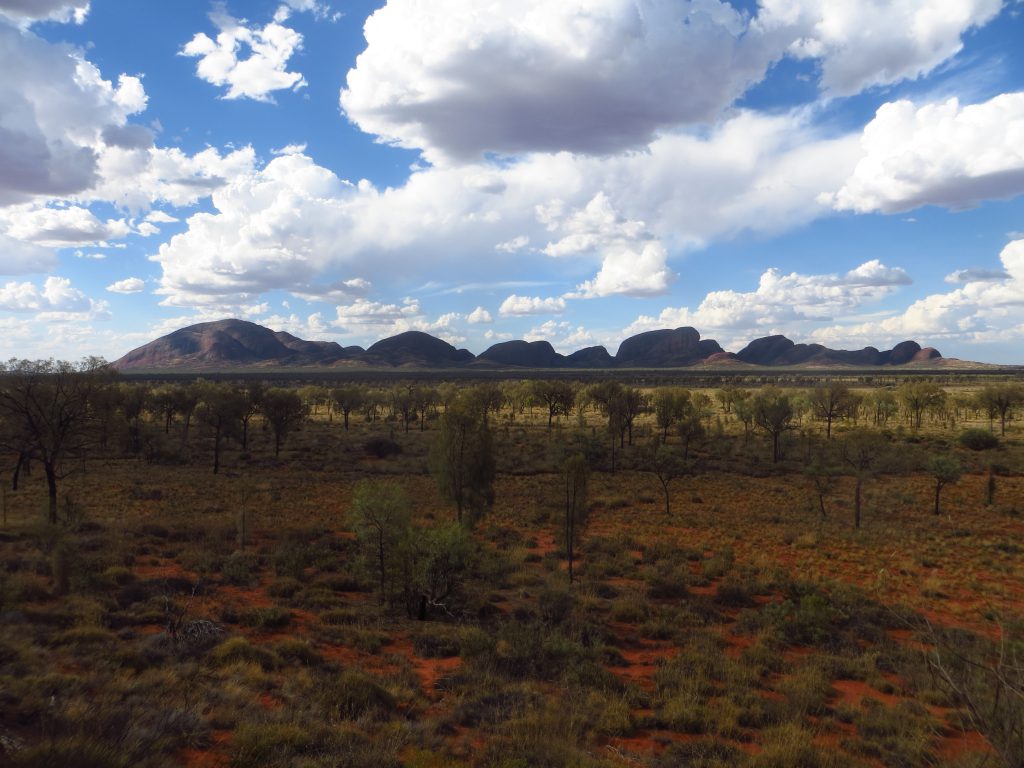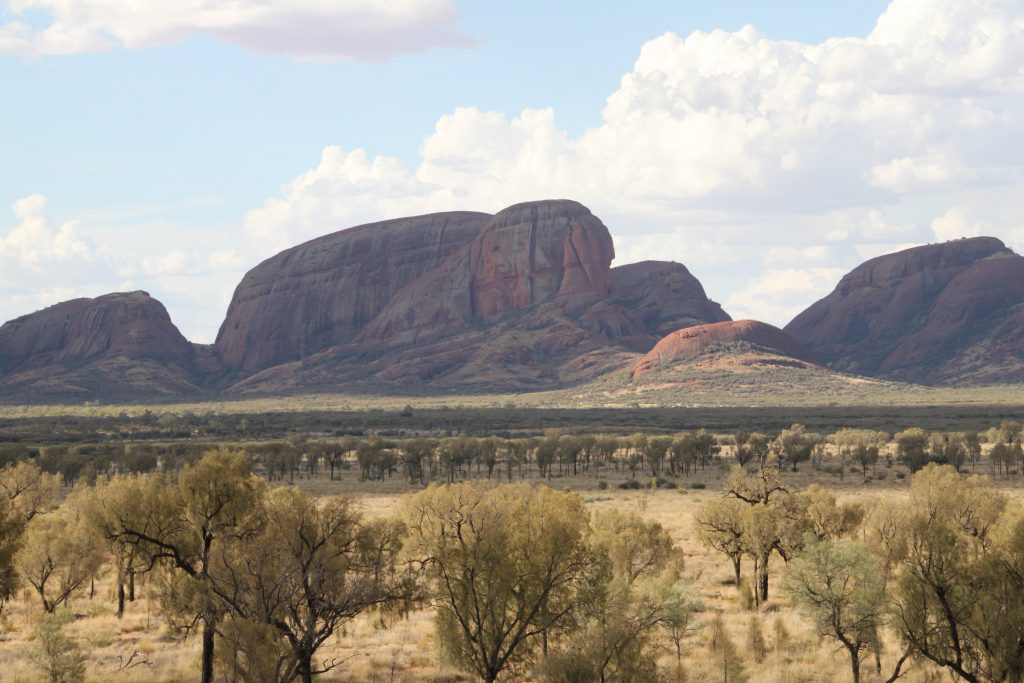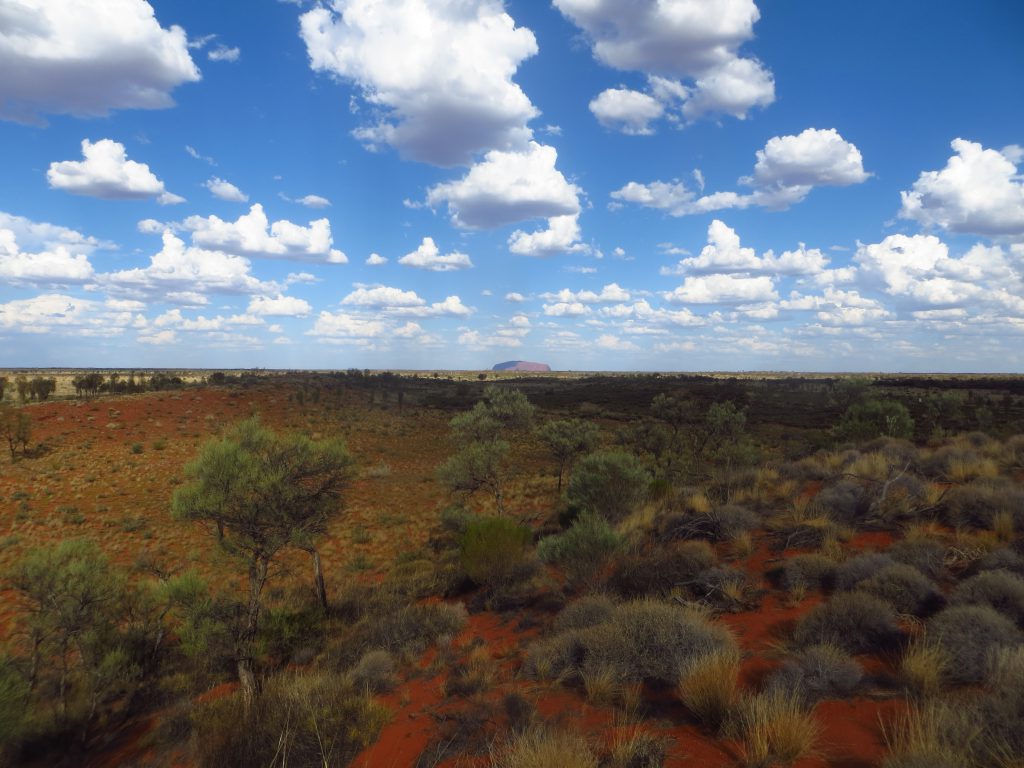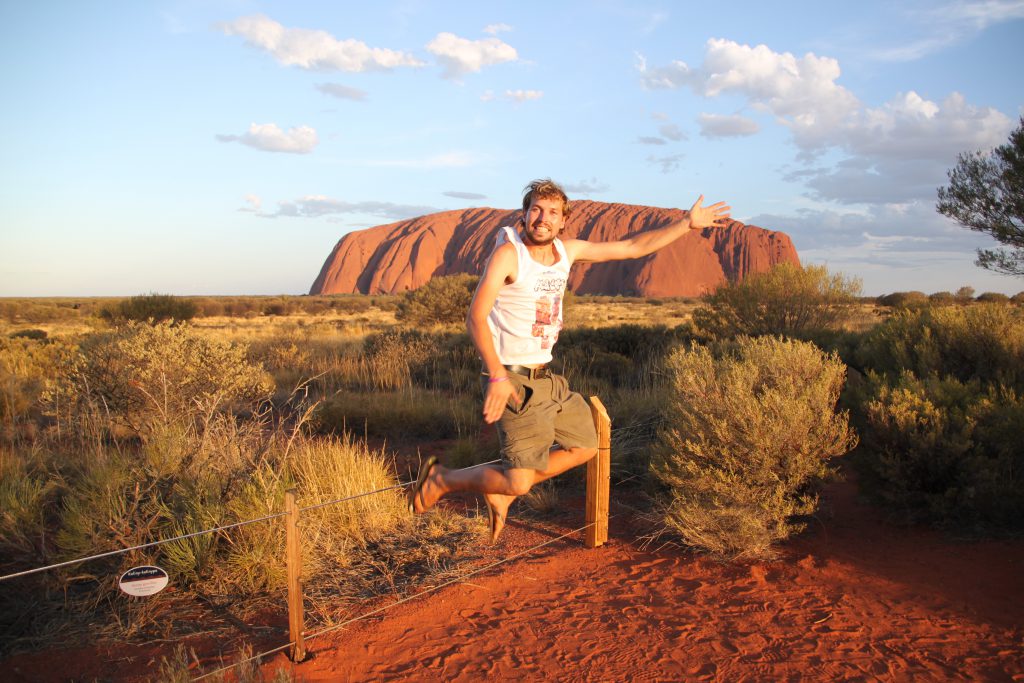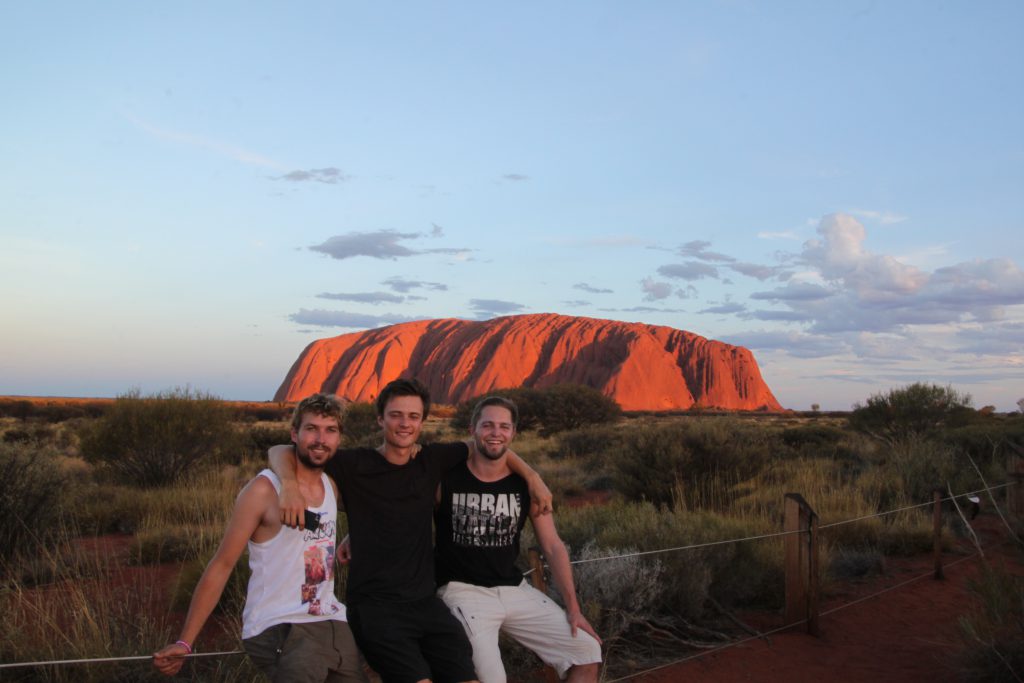 Circling Ayers Rock
We slept again on a campside at this artificial Ayers Rock town. Was pretty weird seing a bus line running in circles in the middle of nowhere. We got up early the next day to also circle around something in the middle of nowhere: Ayers Rock. It's a bit more than 10km and was hot as hell. (about 50°C).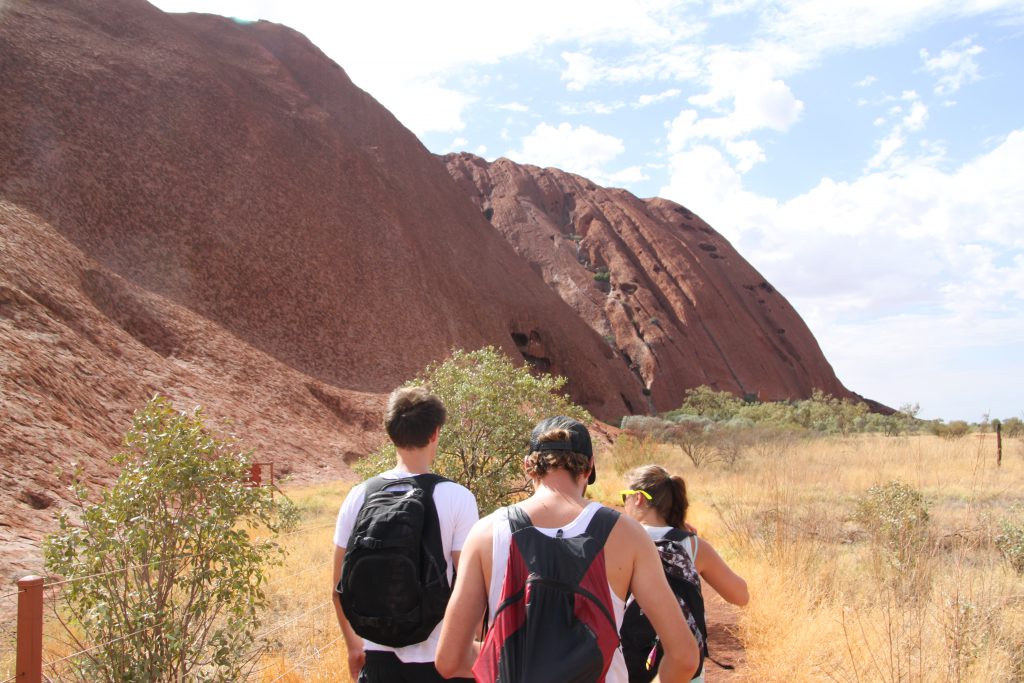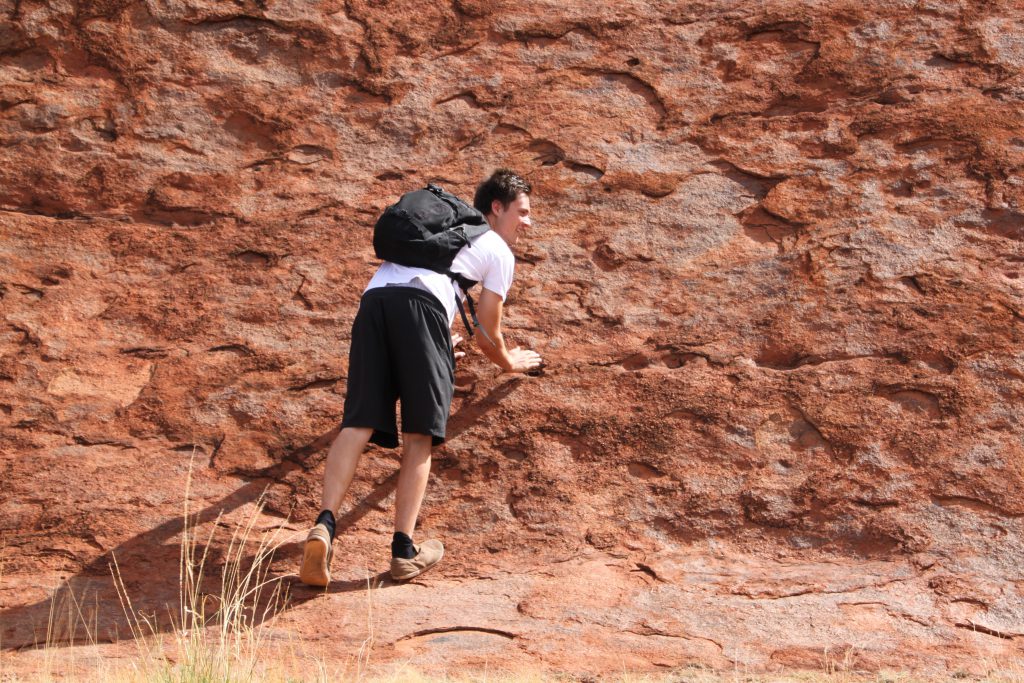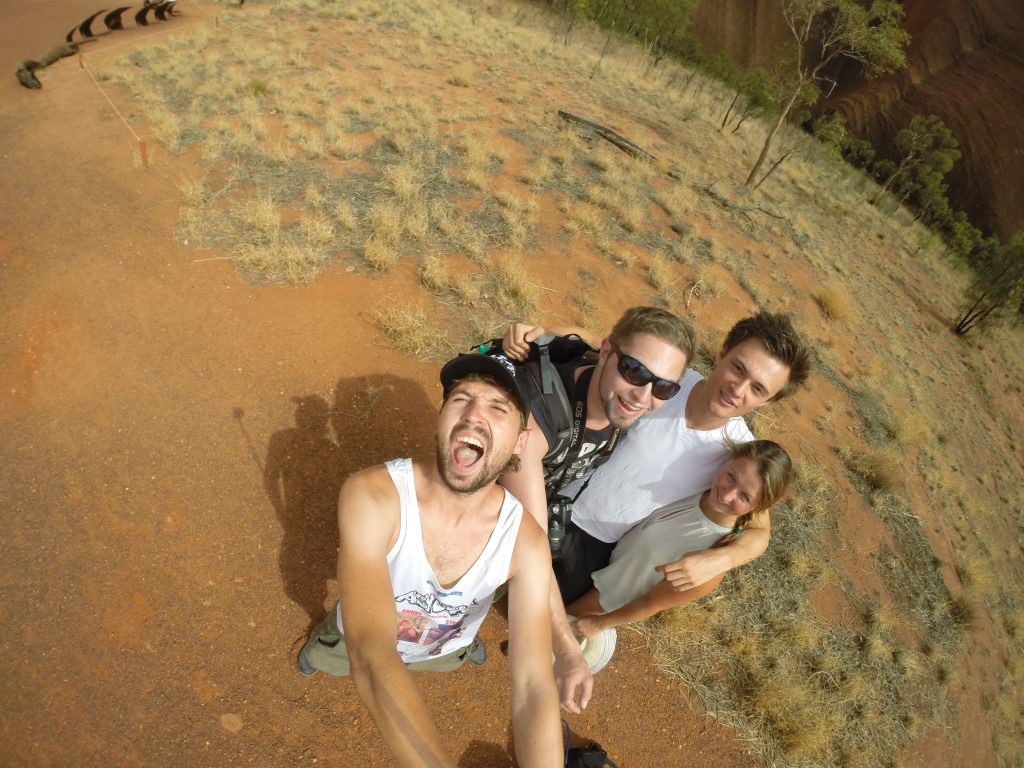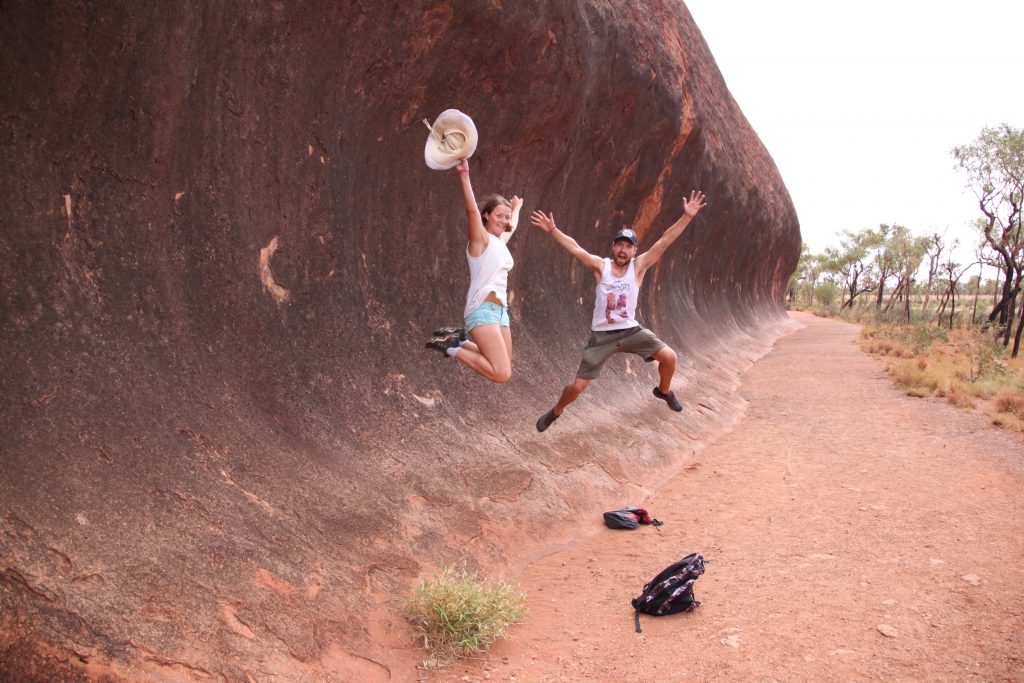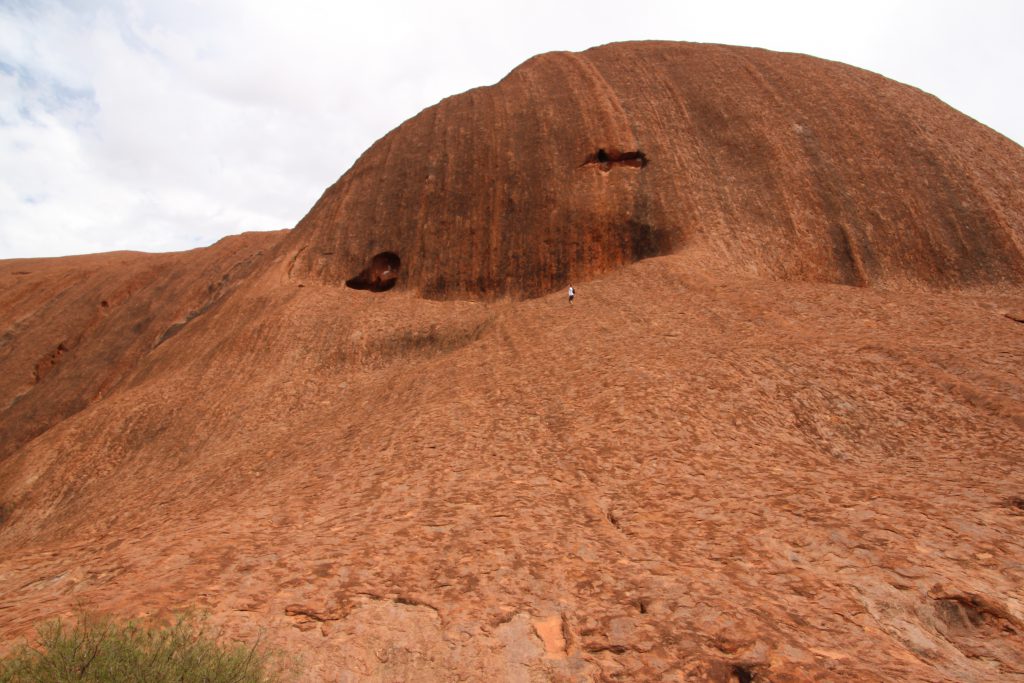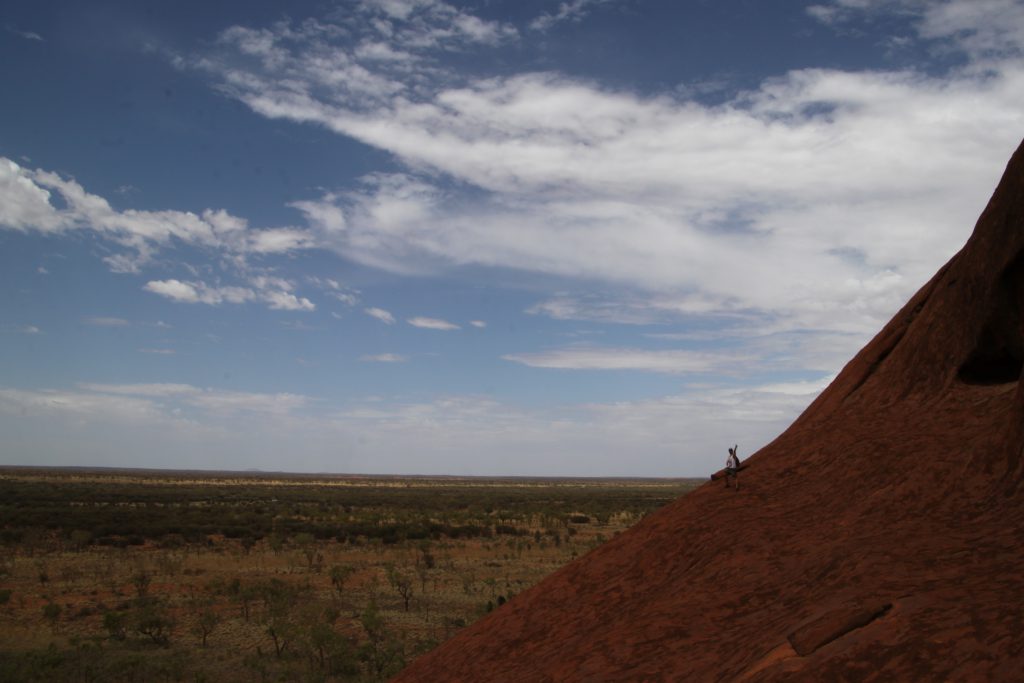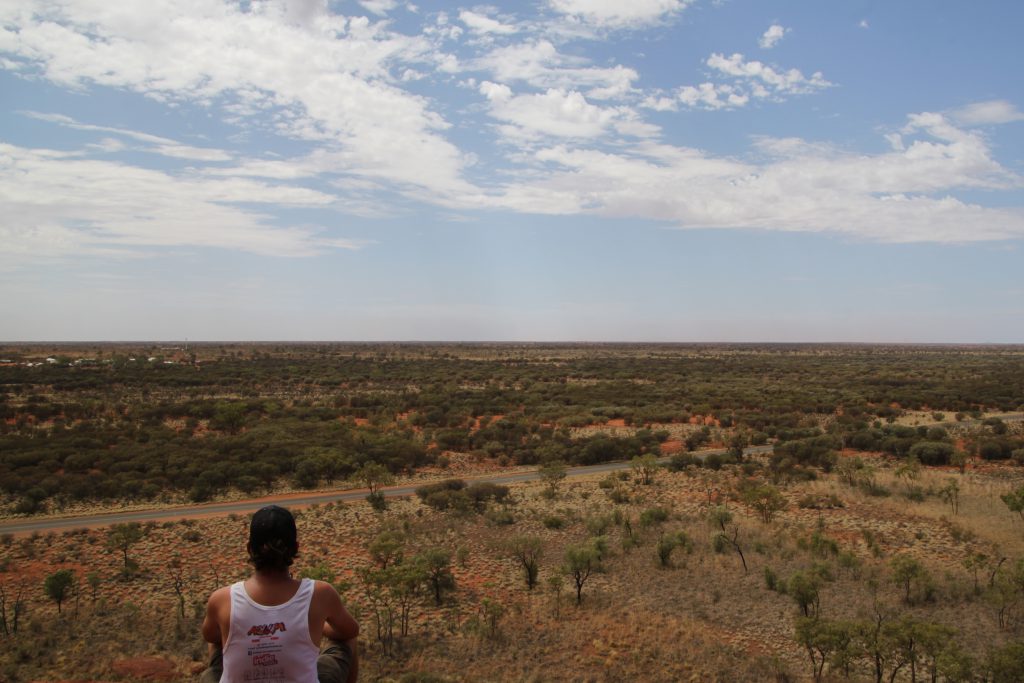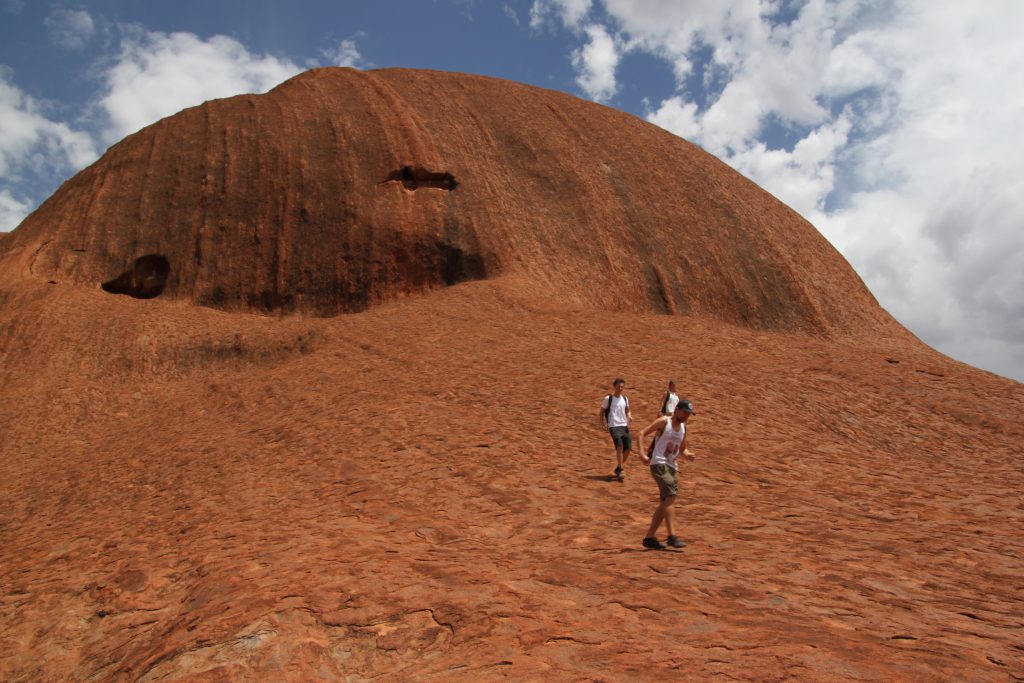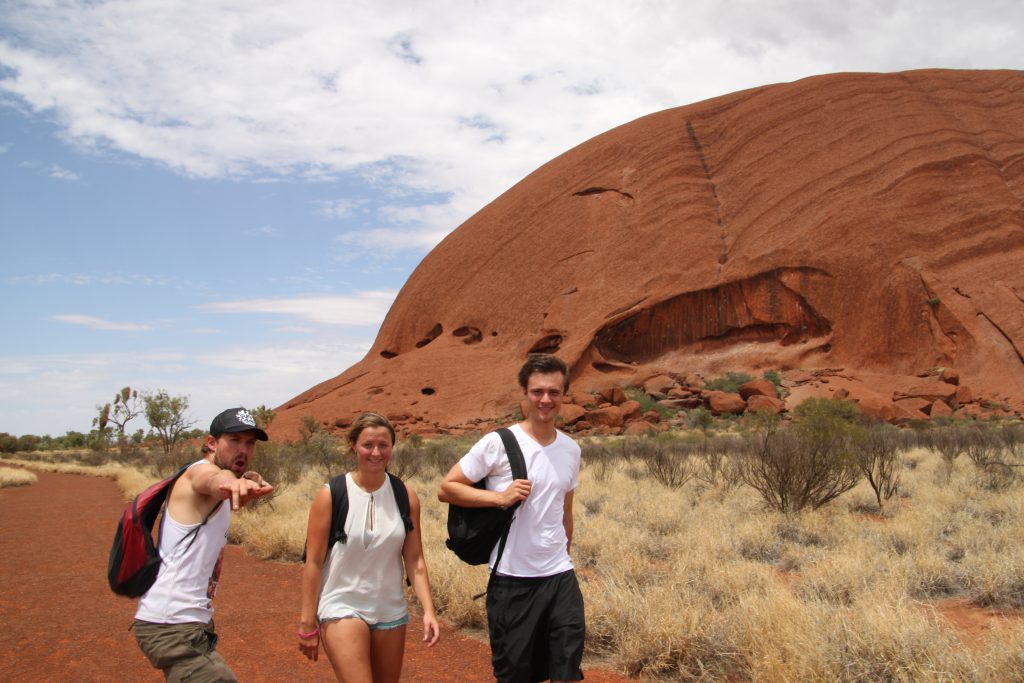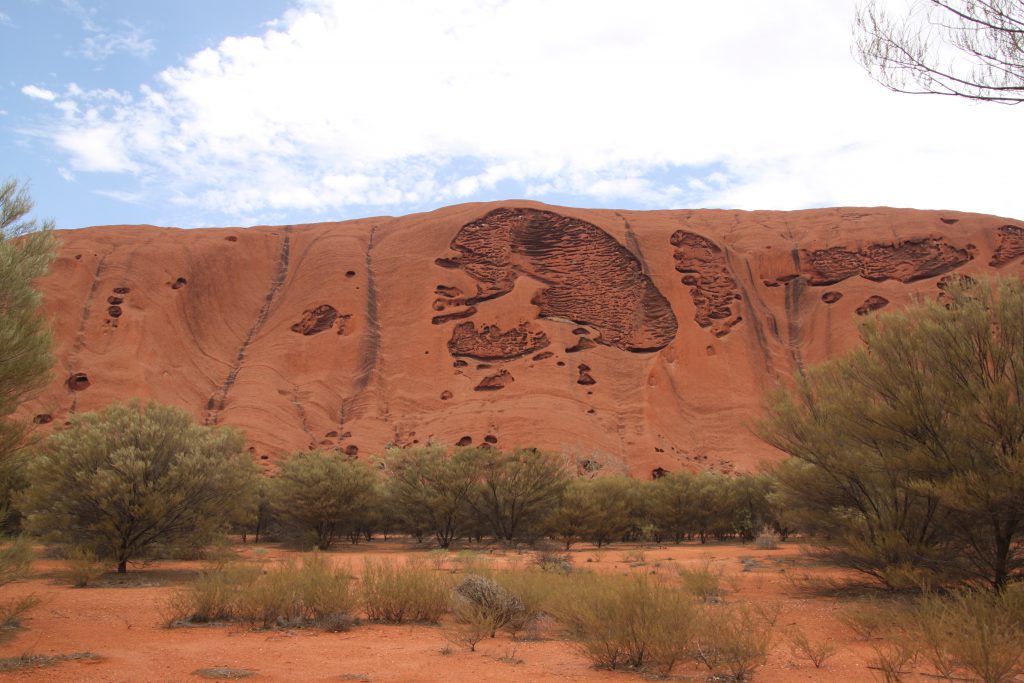 After this intense experience we took the car and drove on to Kings Canyon, where we rented also a camp site including a solid kitchen with a small terrace. A good chance to have some refreshing bears from the fridge. This was only interrupted when two scorpions showed up, so we had to wait on the chairs and table for them to leave. Party crashers. 🙂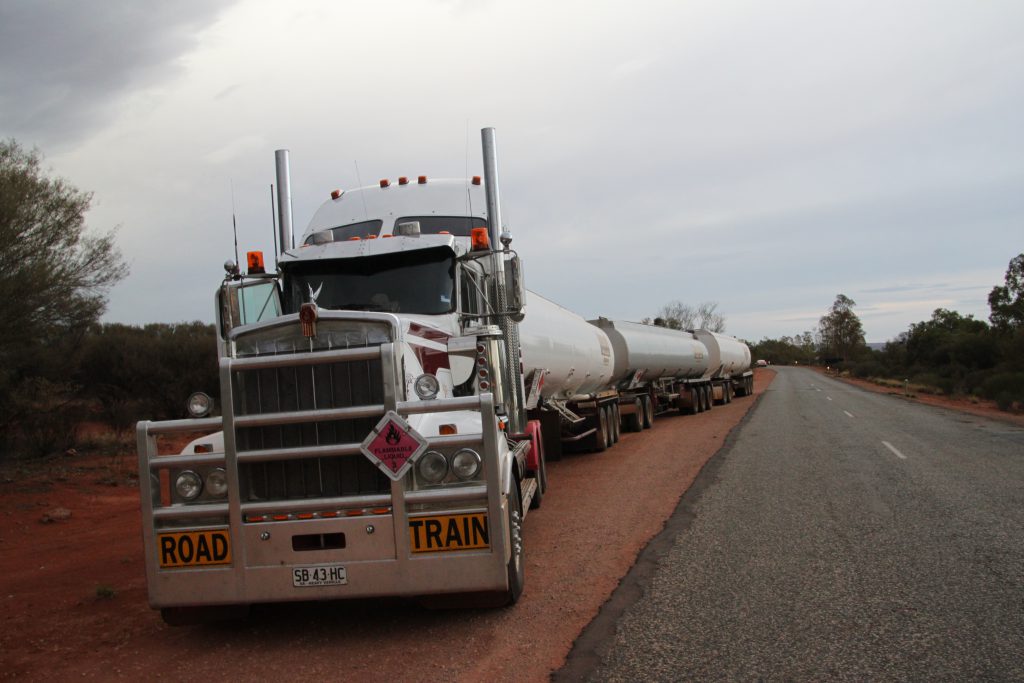 Hiking in flames
Again we got up pretty early and made our way towards the small parking lot to the trails of Kings Canyon. There are several options, even for multiple day hikes. We decided us to do the "normal" extended loop which was about 8km of up and down at 50+ degree celcius. Basically hiking in flames, but the landscape was way worth it.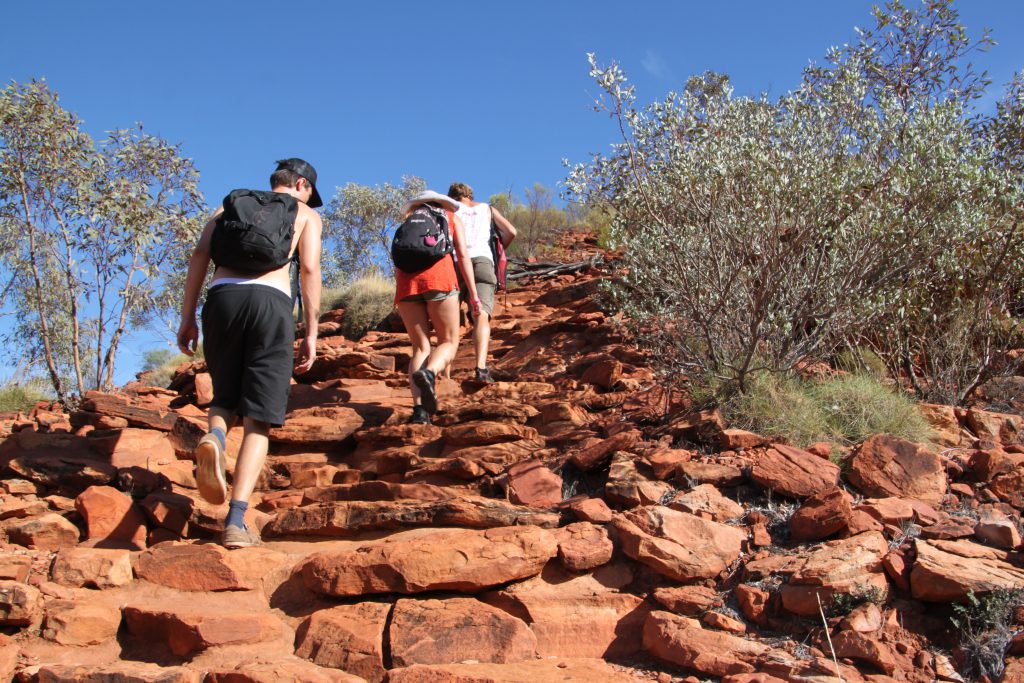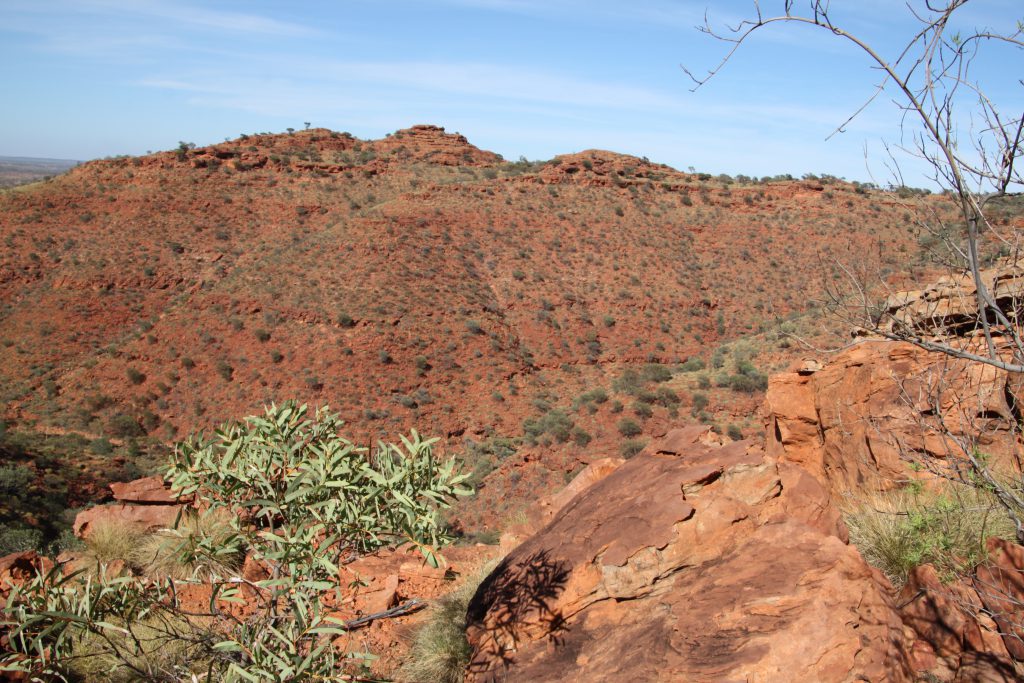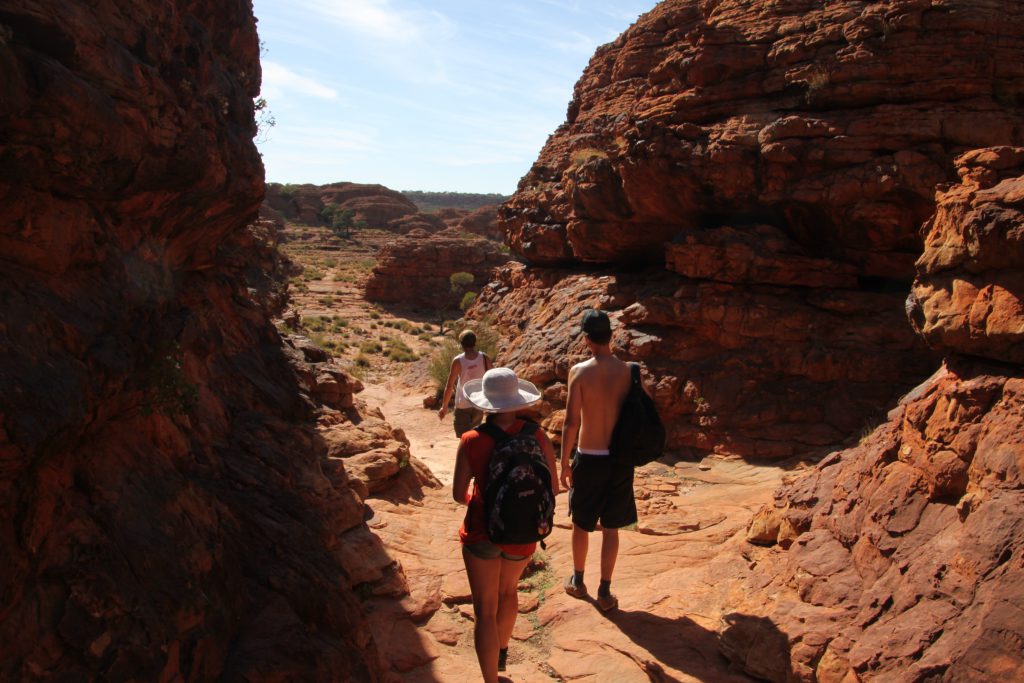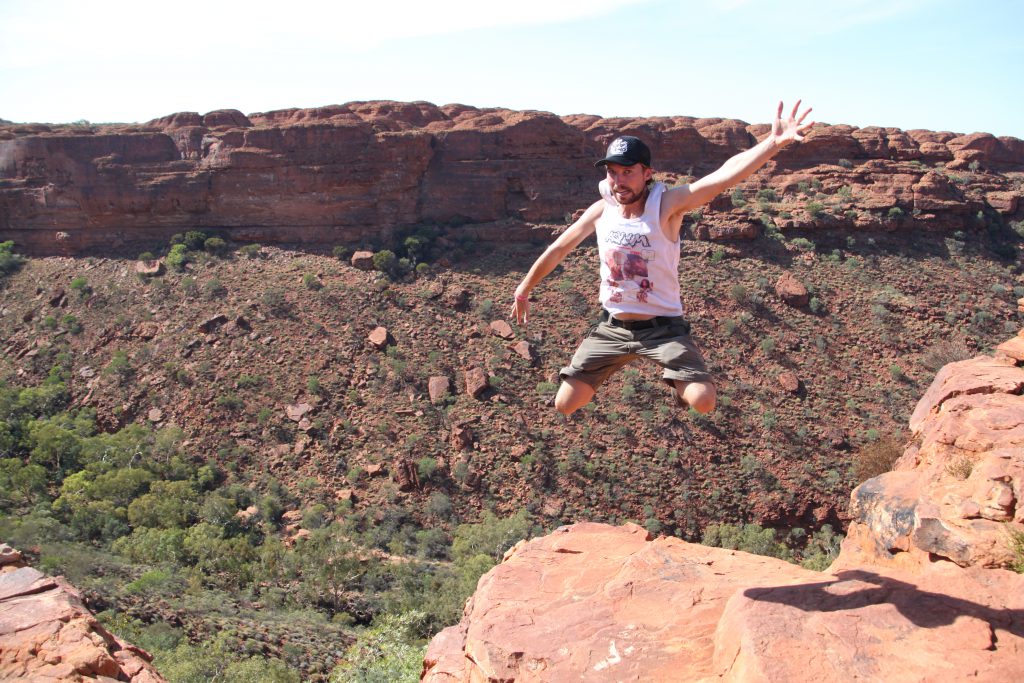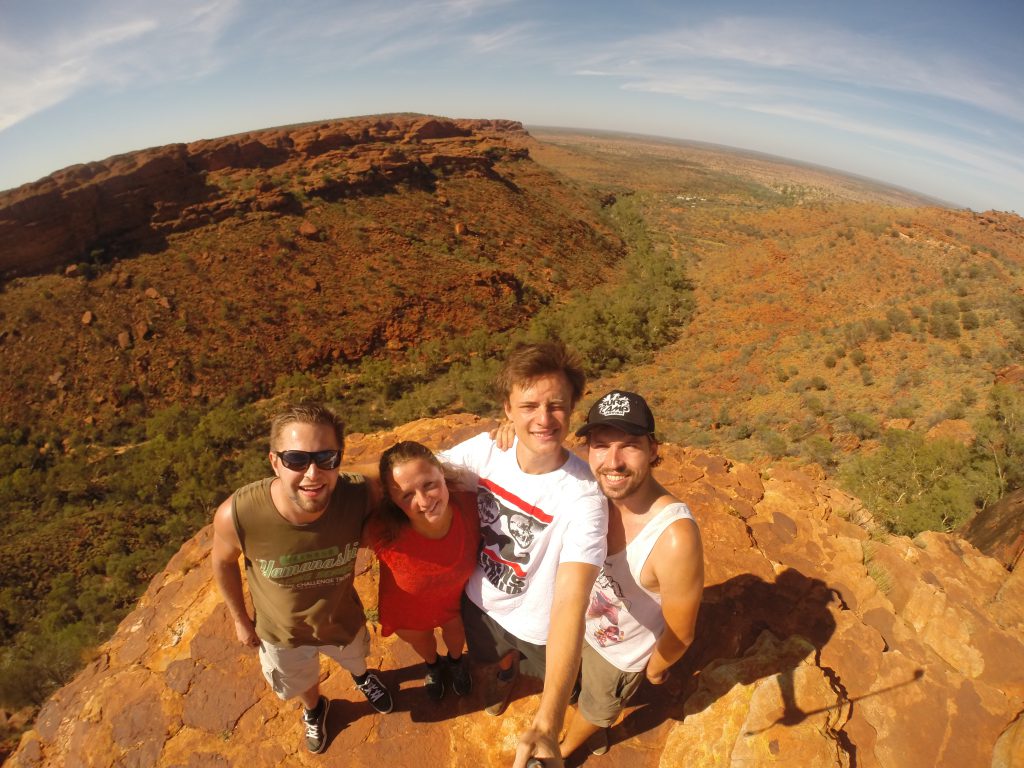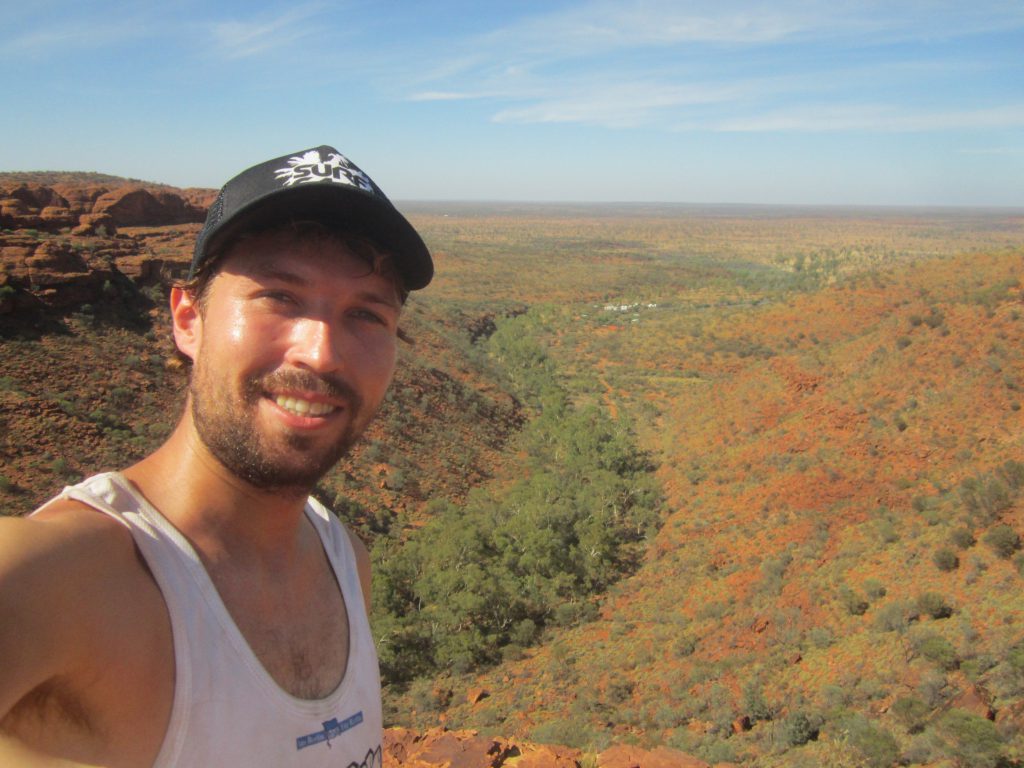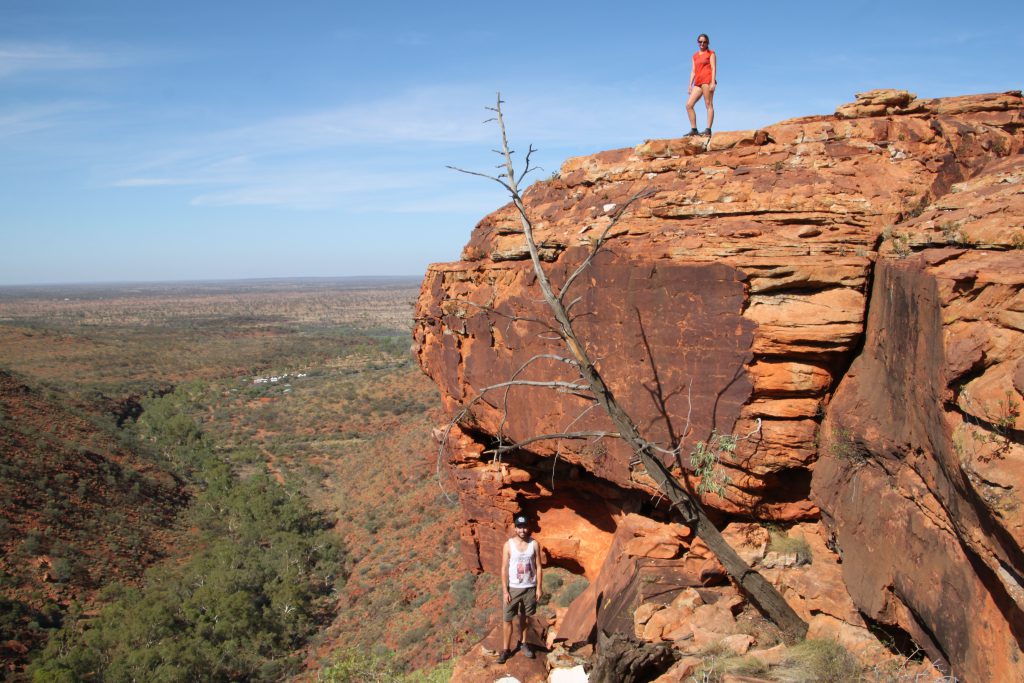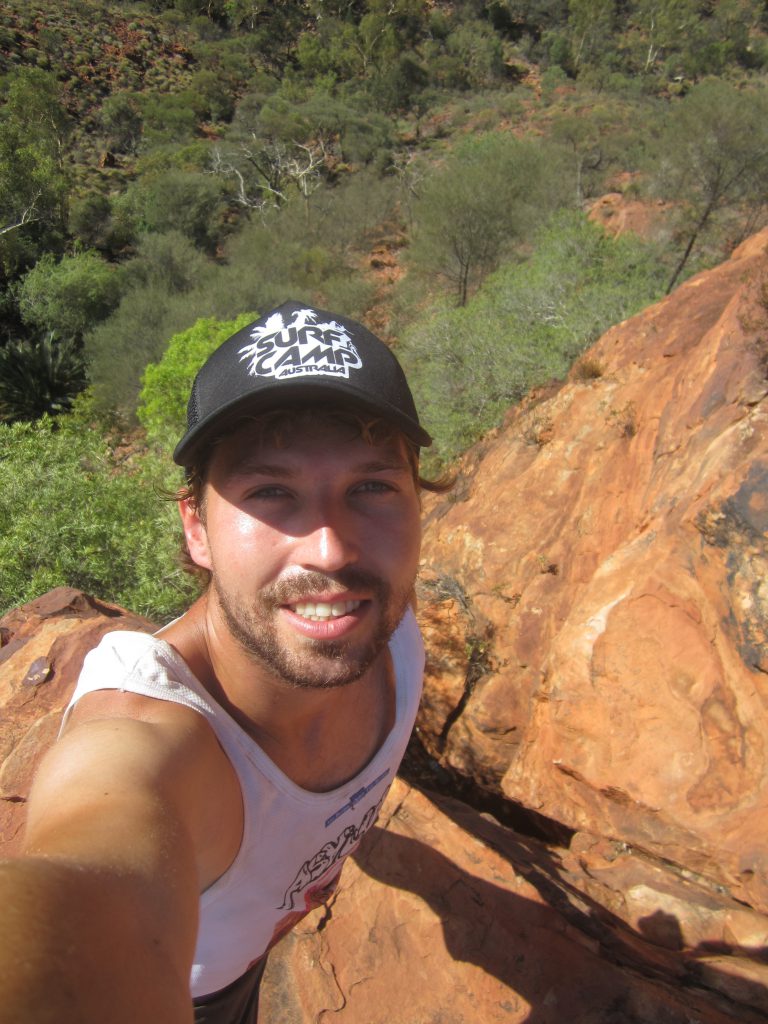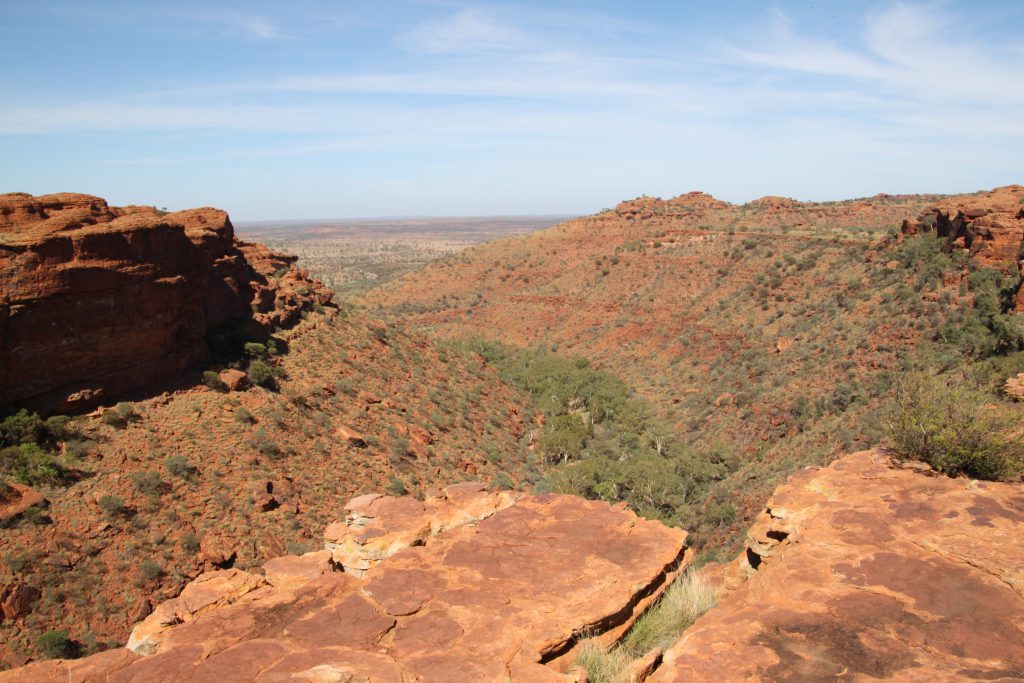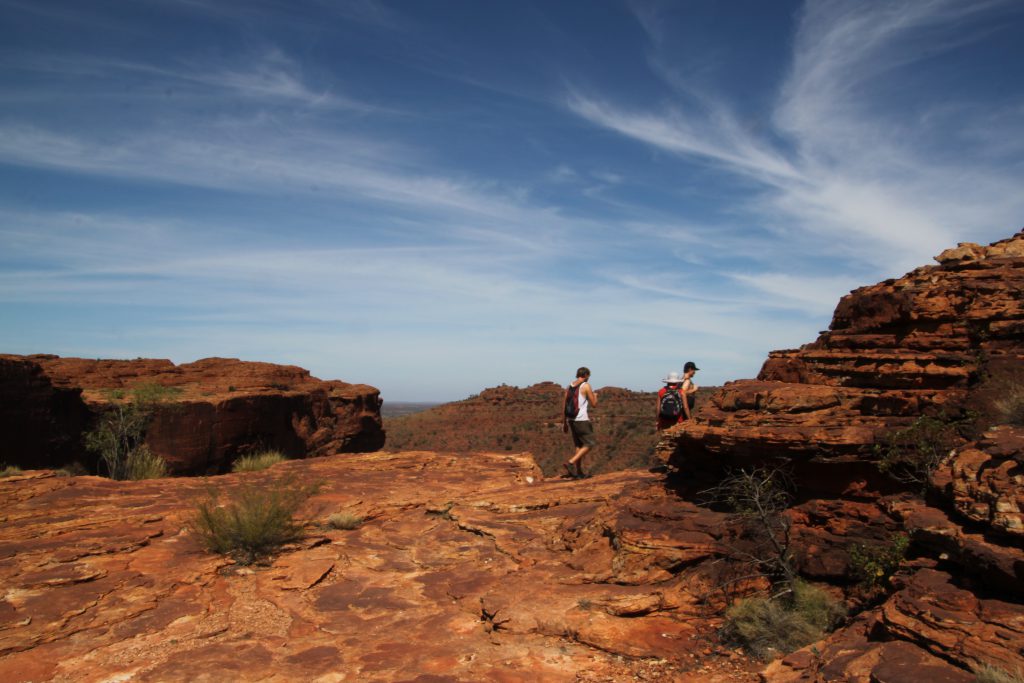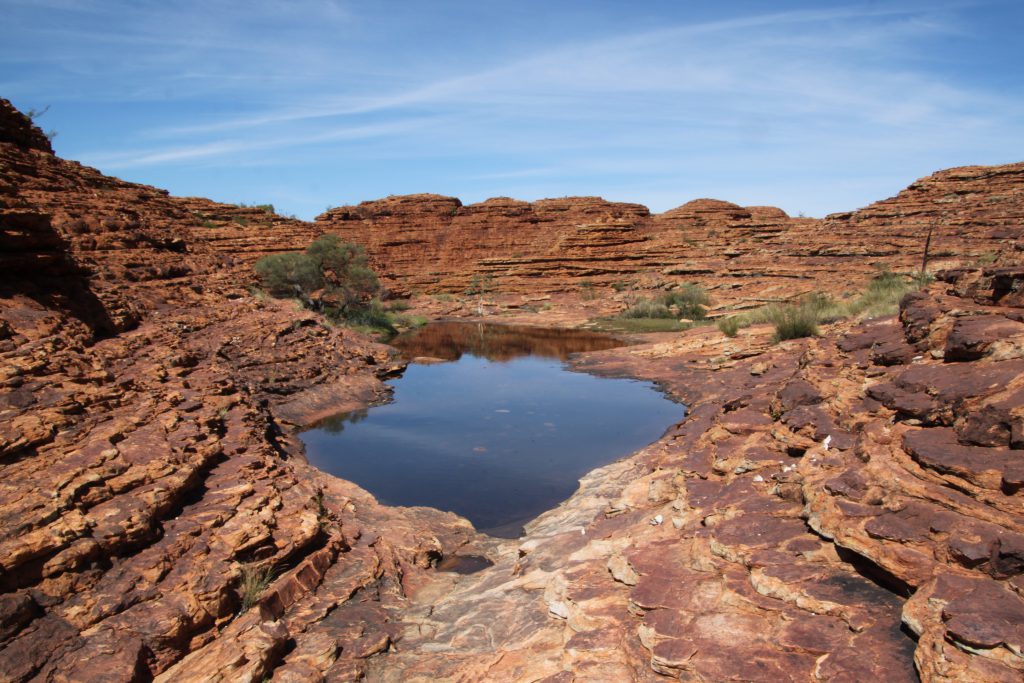 Road party on the way back to Cairns
As you can see in the picture above we really managed to find some water out there, what really did impress me as I felt like my body had no water left after the few hours of hiking. After the hike we were happy to sit back in the climated car and started the long journey home on a slightly different route then last time.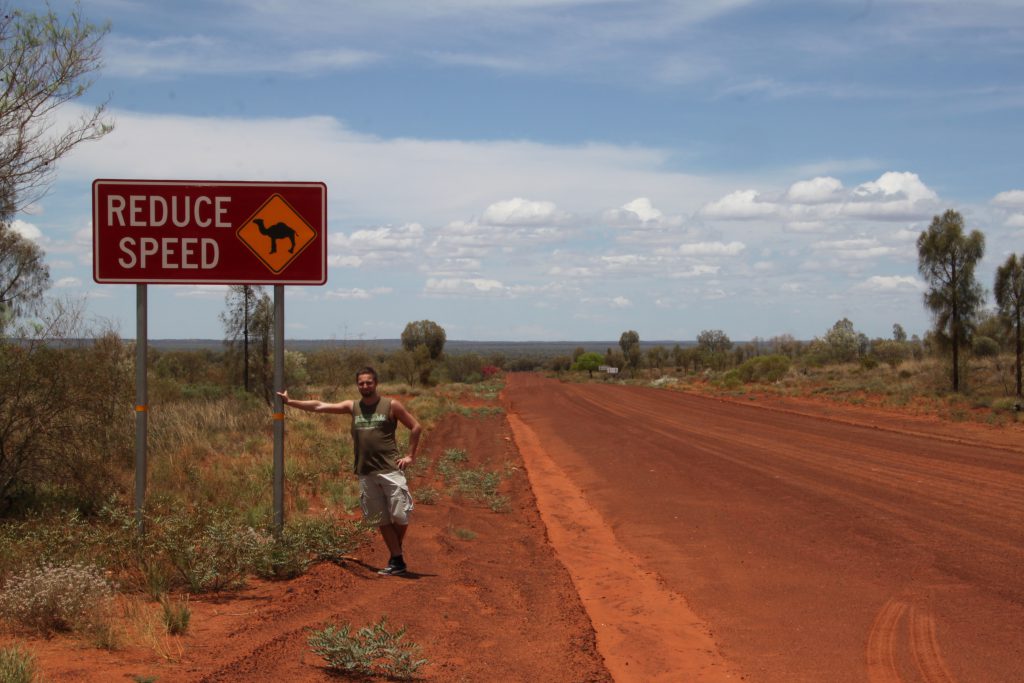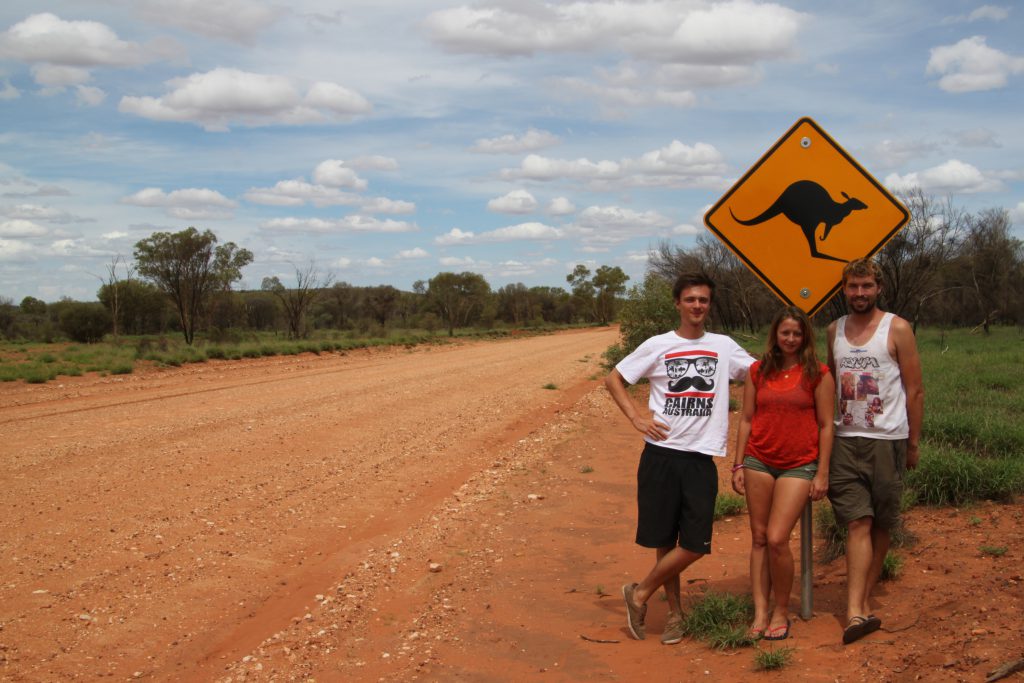 For some reasons we tried to find a shortcut back to Mt. Isa which ended up to be an unsealed road after 150km. As this 300km detour was frustrating and we still had a bit time left for the way back, we decided to turn this empty road into a party place: Doors open, music on and let the wine flow.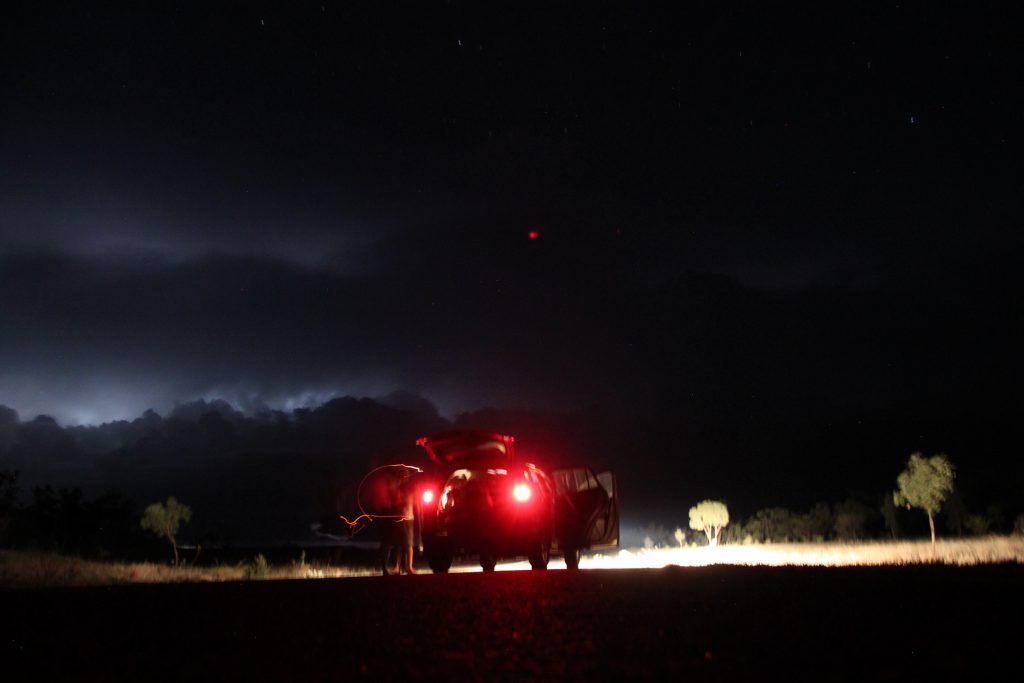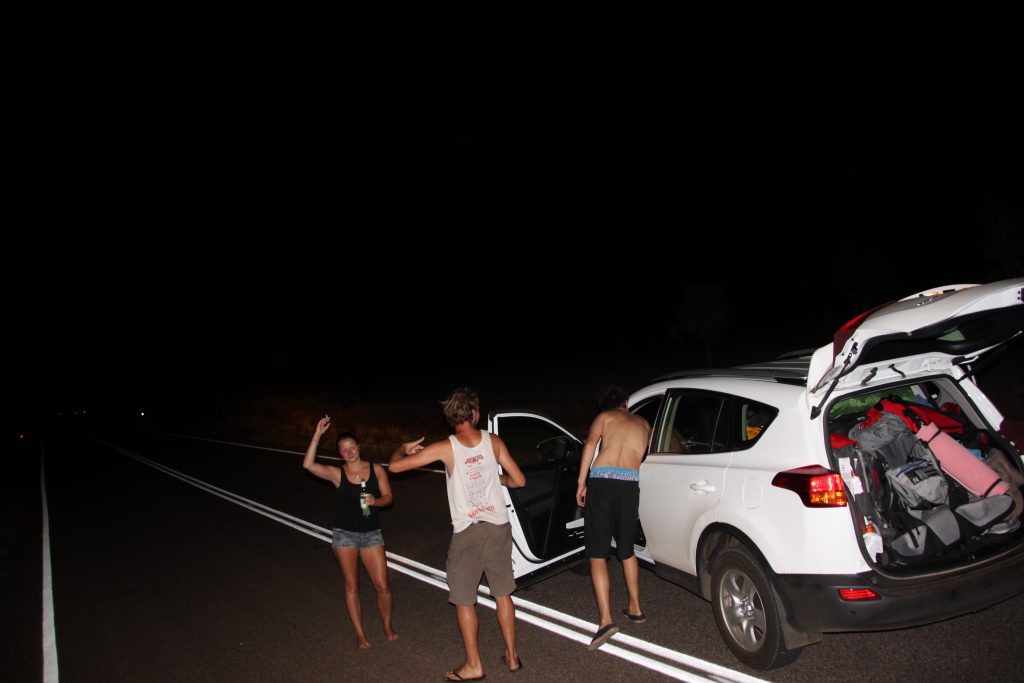 Later we slept in the car until sunrise as we had to make it in one way to the coast. After we reached Mt. Isa again we turned left at Cloncurry until Nomanton and back via Atherton and Mareeba to Cairns. As we still had a night to return the car early at Cairns Airport we decided to camp another night at Trinity Beach close to town.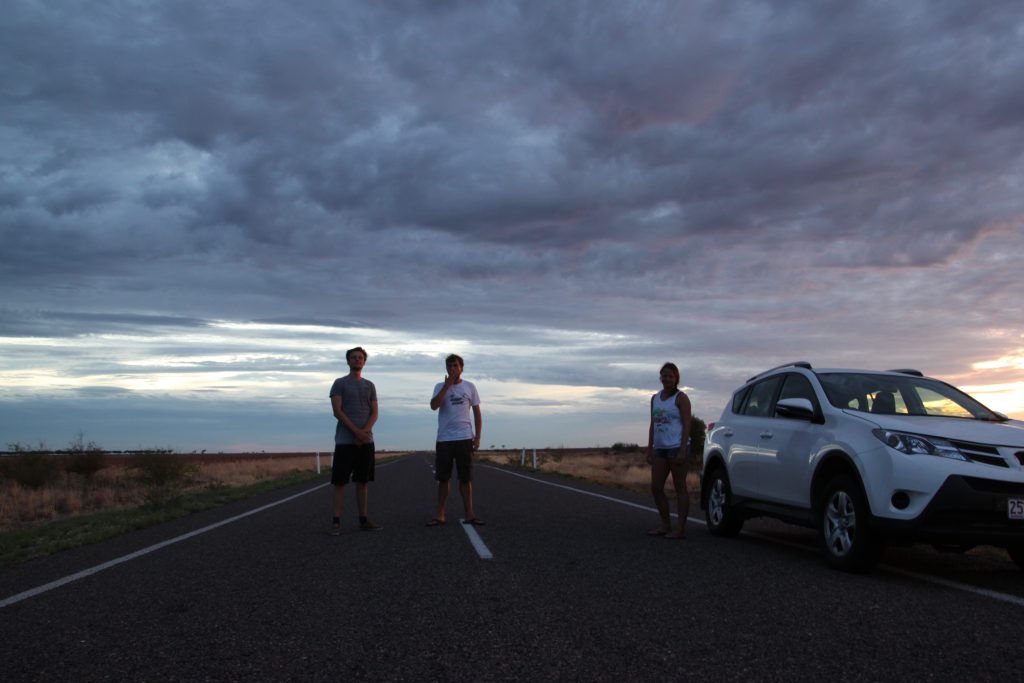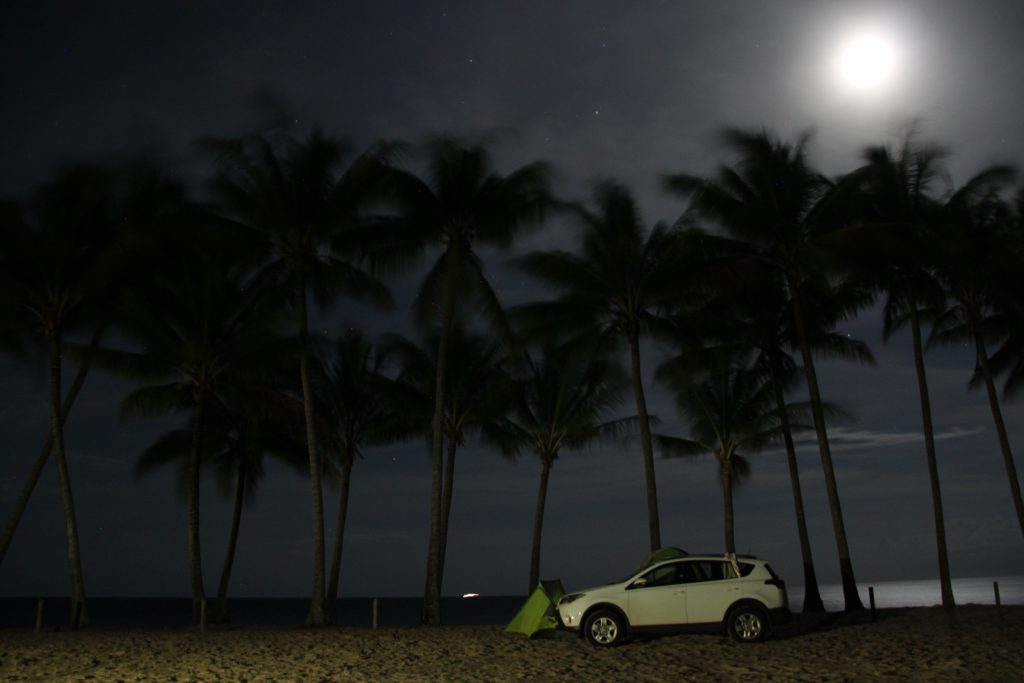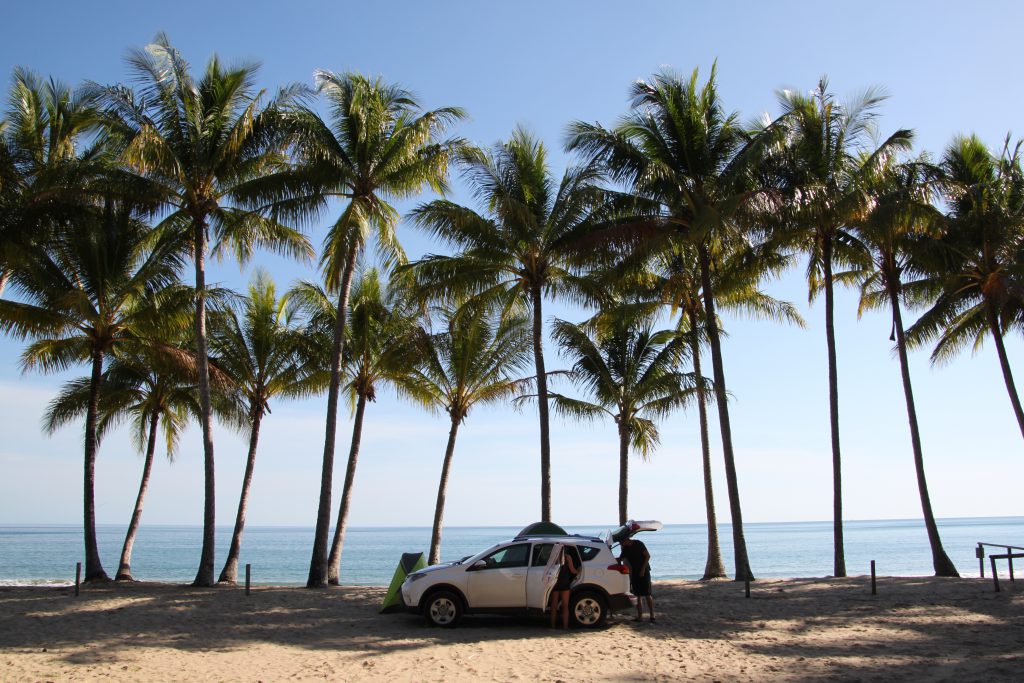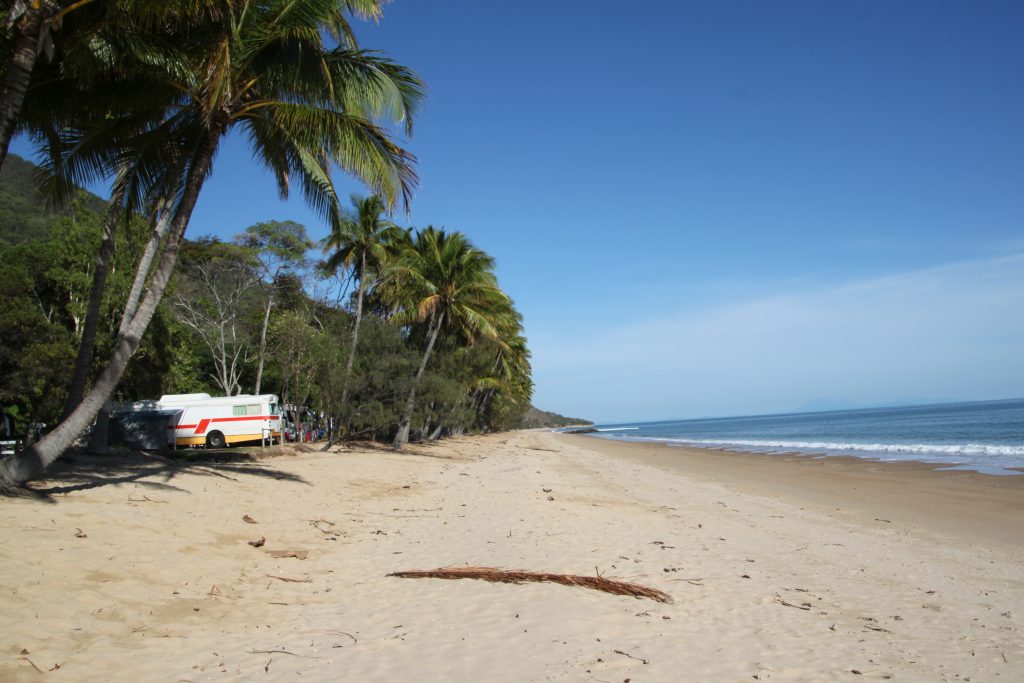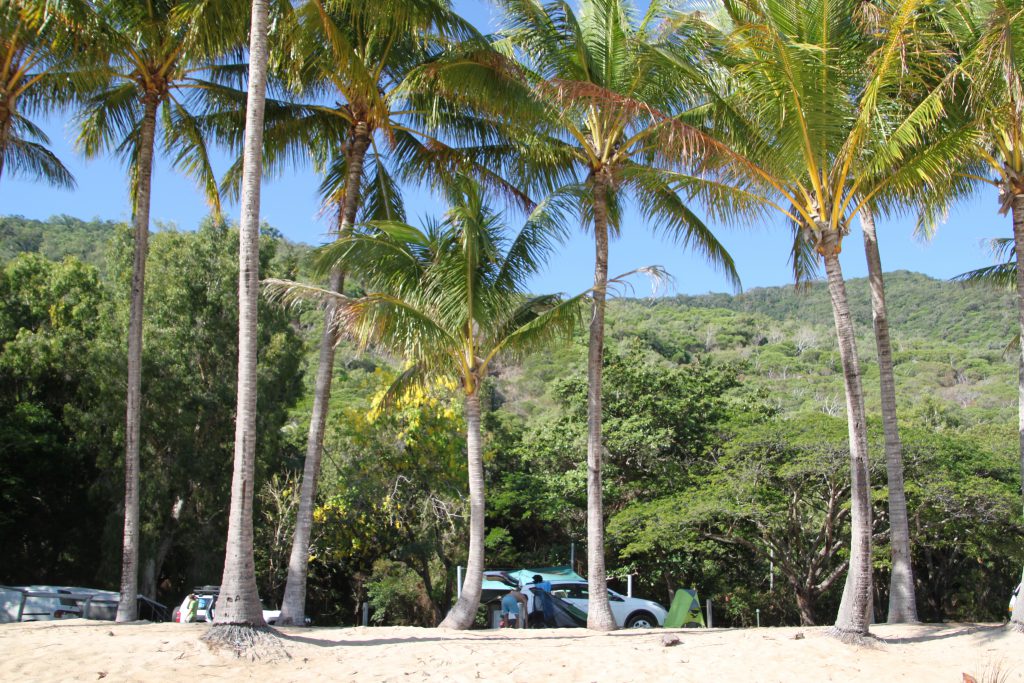 In total, going to the Outback was one of the experiences I had during all my travels that were remarkable and that I would easily do again in any form. From North to South or East to West or as we did to the center and back out. Amazing!
Please share your experiences, tips and tricks about the Outback in the comment section to help others!
Check out all Australia reports!