Australia's new world city
"Welcome to Brisbane – Australia's new world city" said the sign in the airport after we arrived by plane from Cairns. Being back in a multi million people city was a weird feeling, but also it was good to be back in civilisation somehow.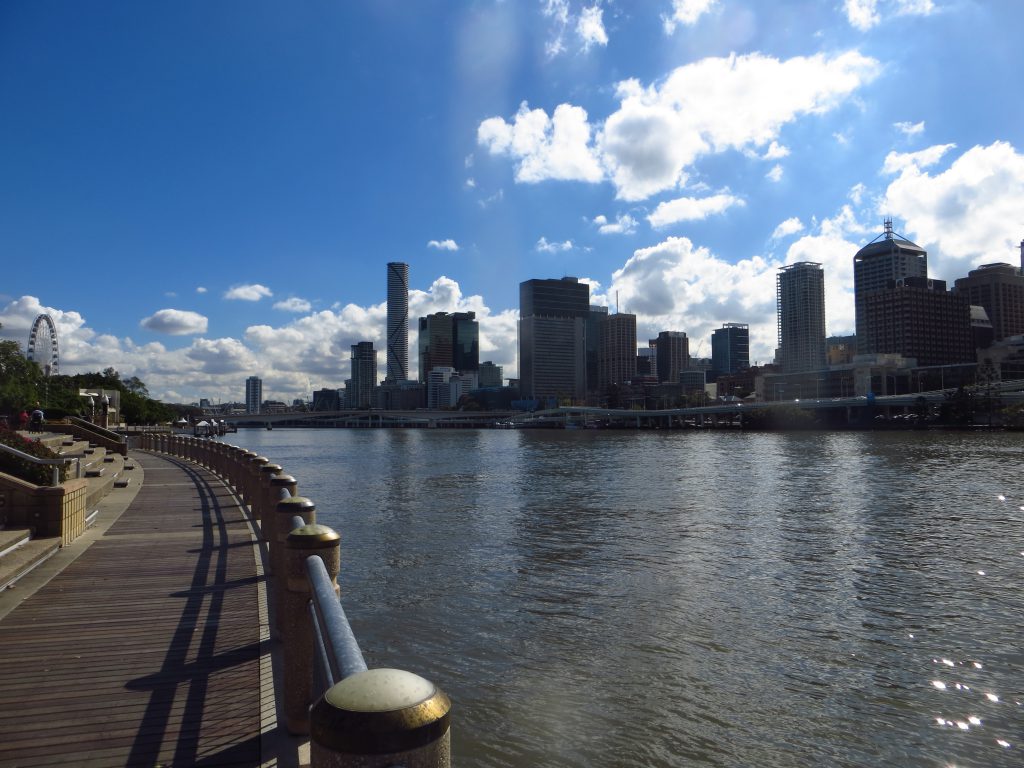 What is Brisbane like?
First of all I can say I liked it. At least the downtown and riverside areas. We stayed a bit outside of downtown what looked close to the center on the map when we booked the place. In fact Brisbane is spread over 150km with just 2 million people. Once leaving the downtown area with all the highrises the city turns into an endless suburb where it wasn't able to find a bar or a liquor store open at 9 in the evening. That and the endless walking to the next shops and metro stop plus the long ride to downtown were my negatives here. But the city center felt completely comfortable to us.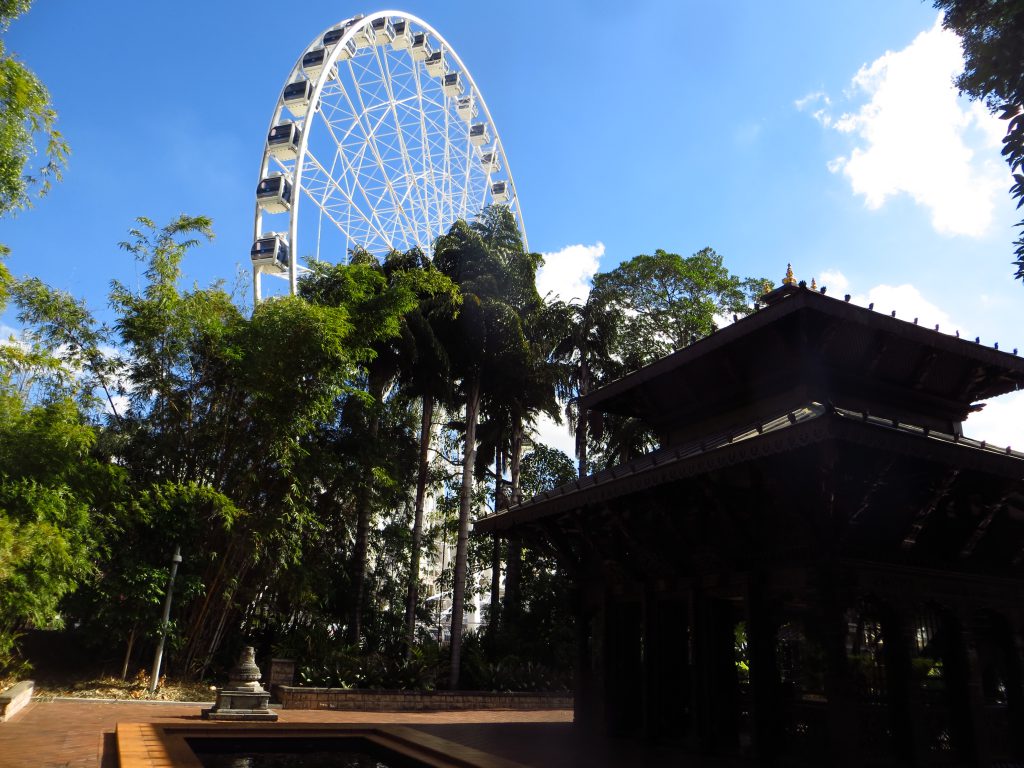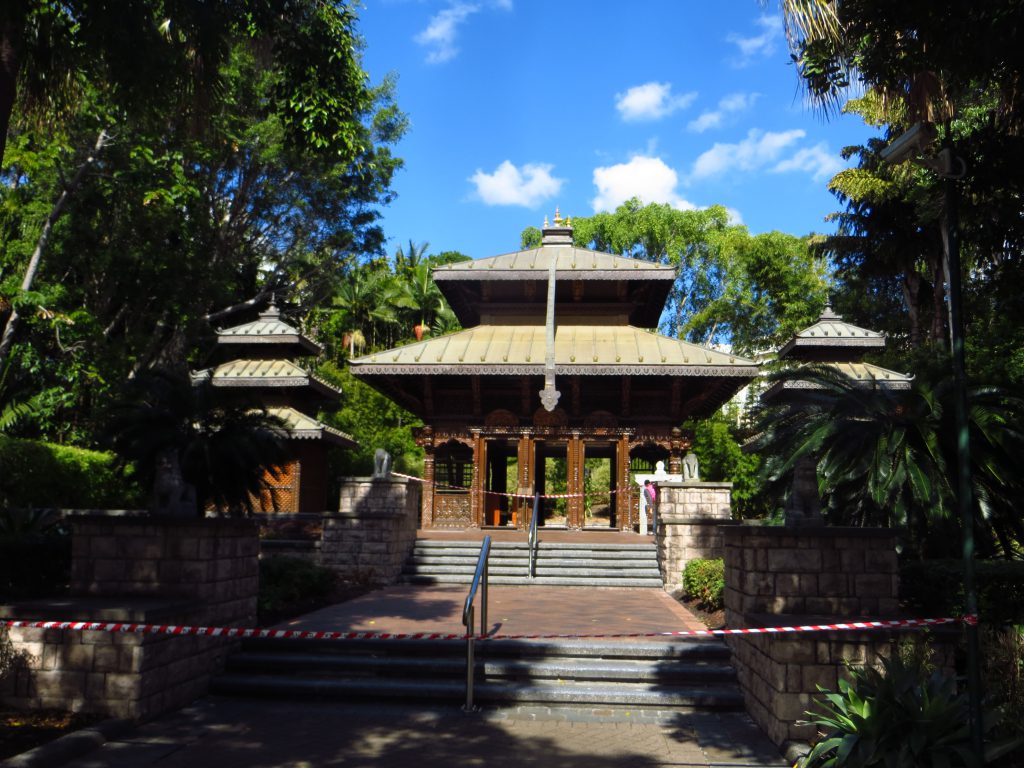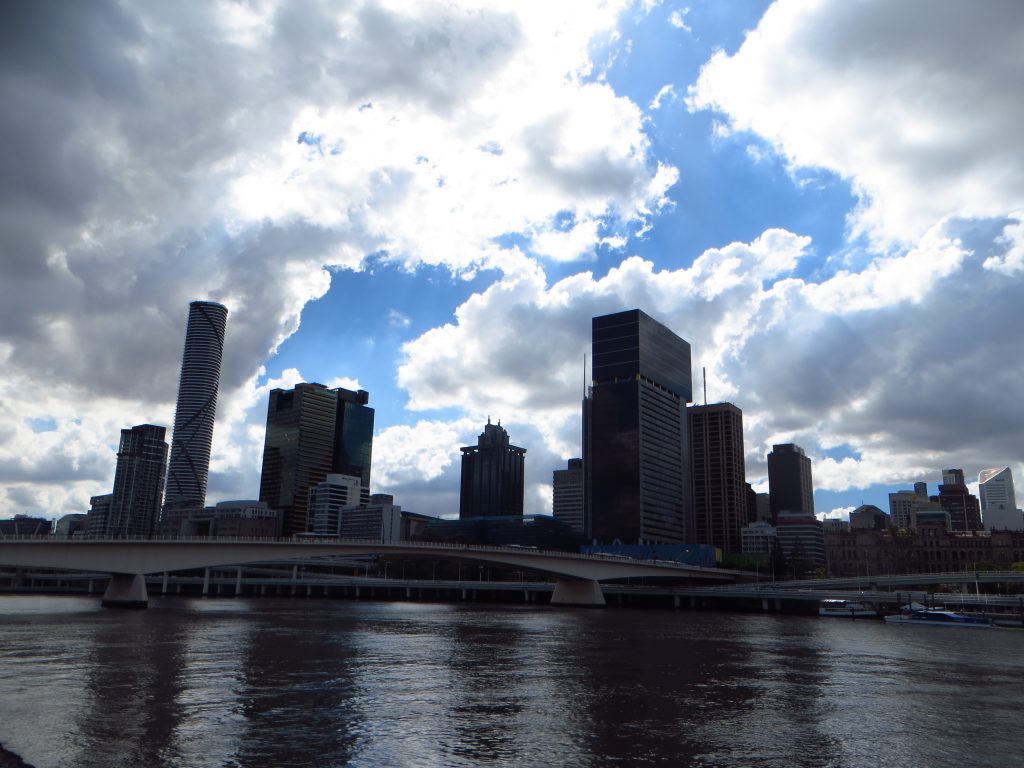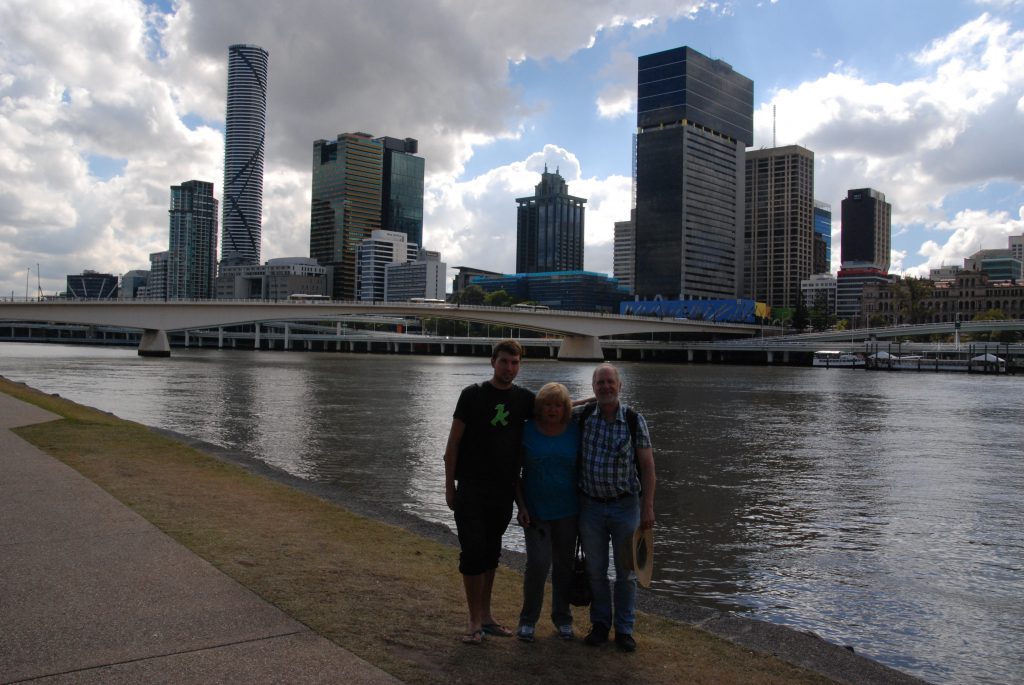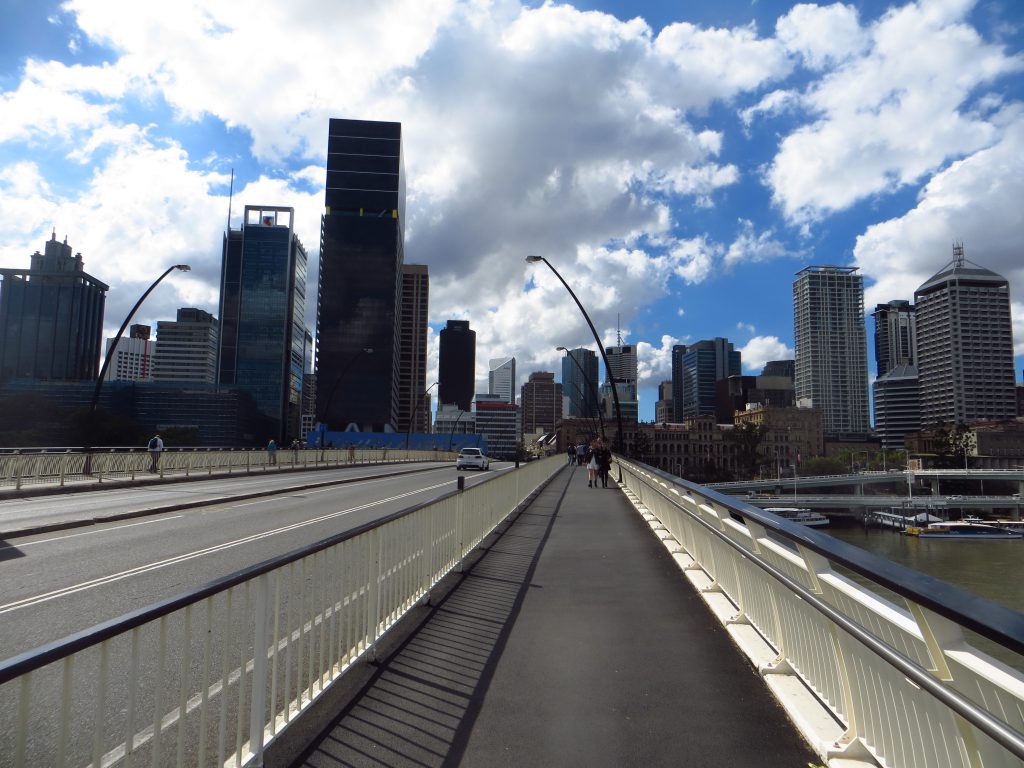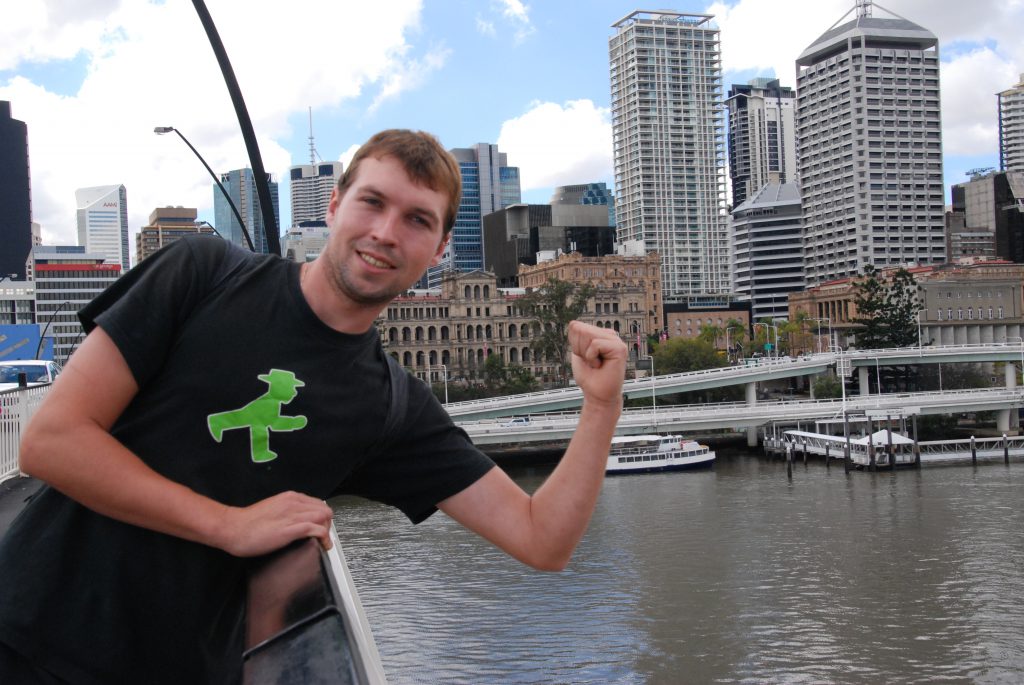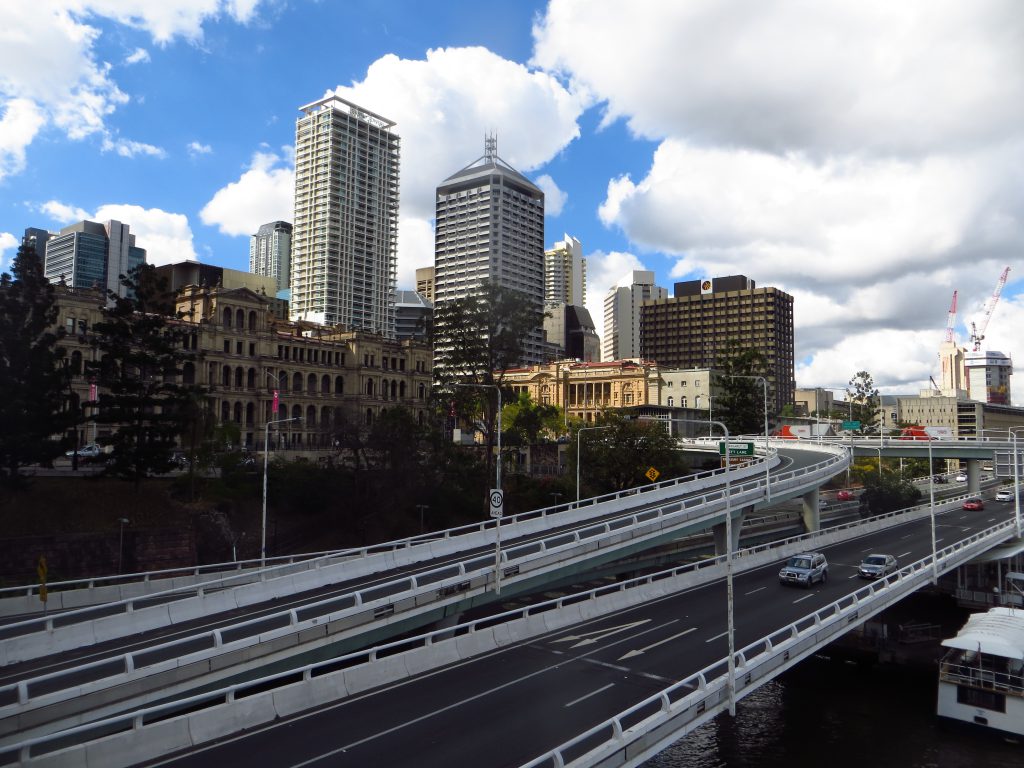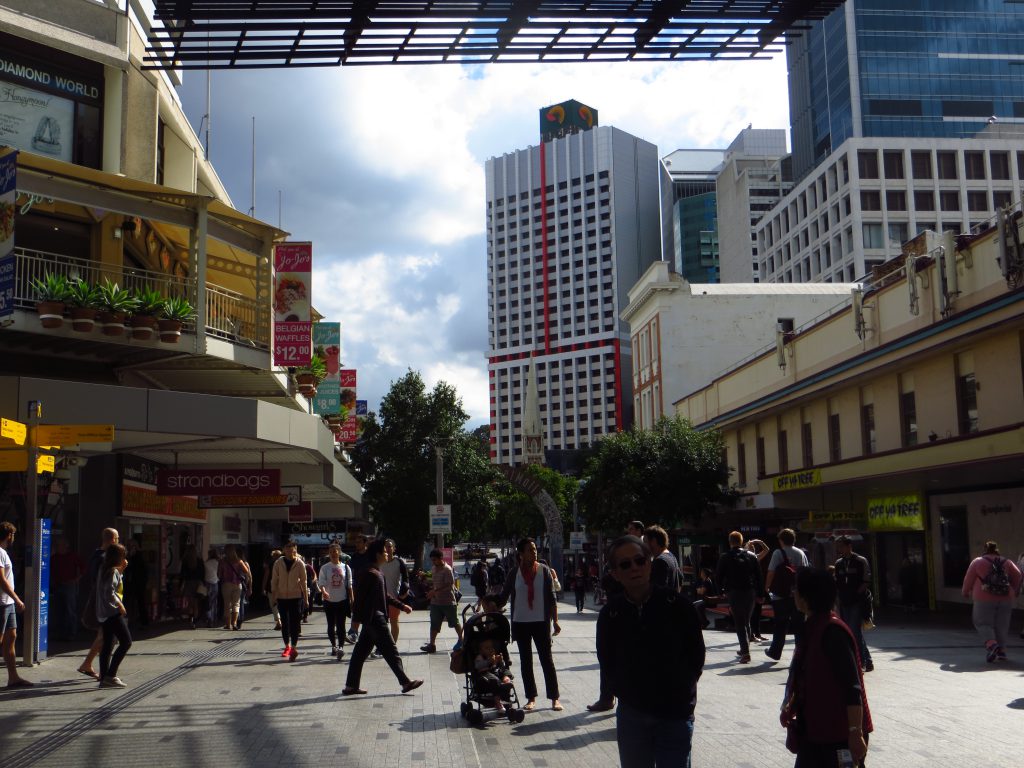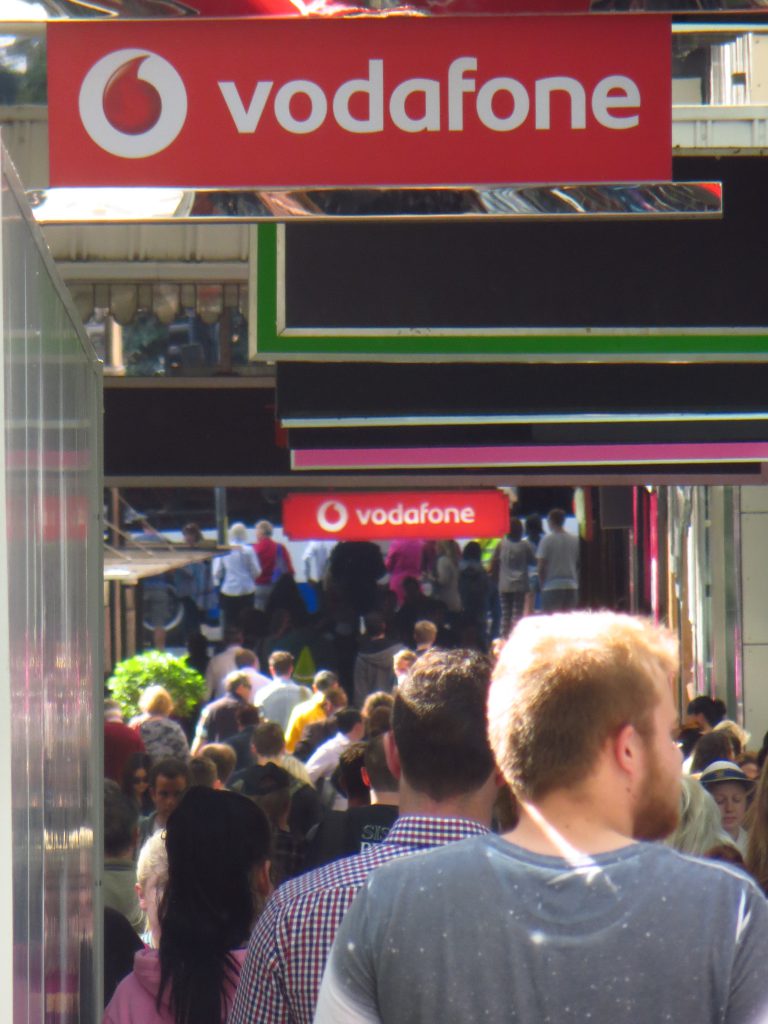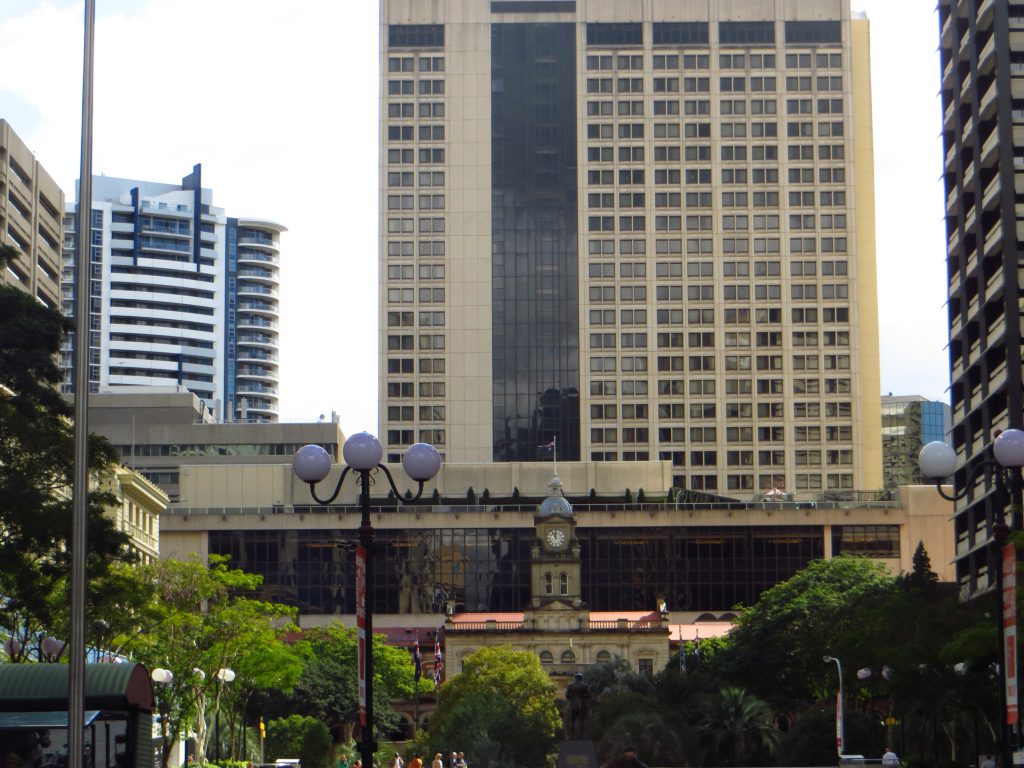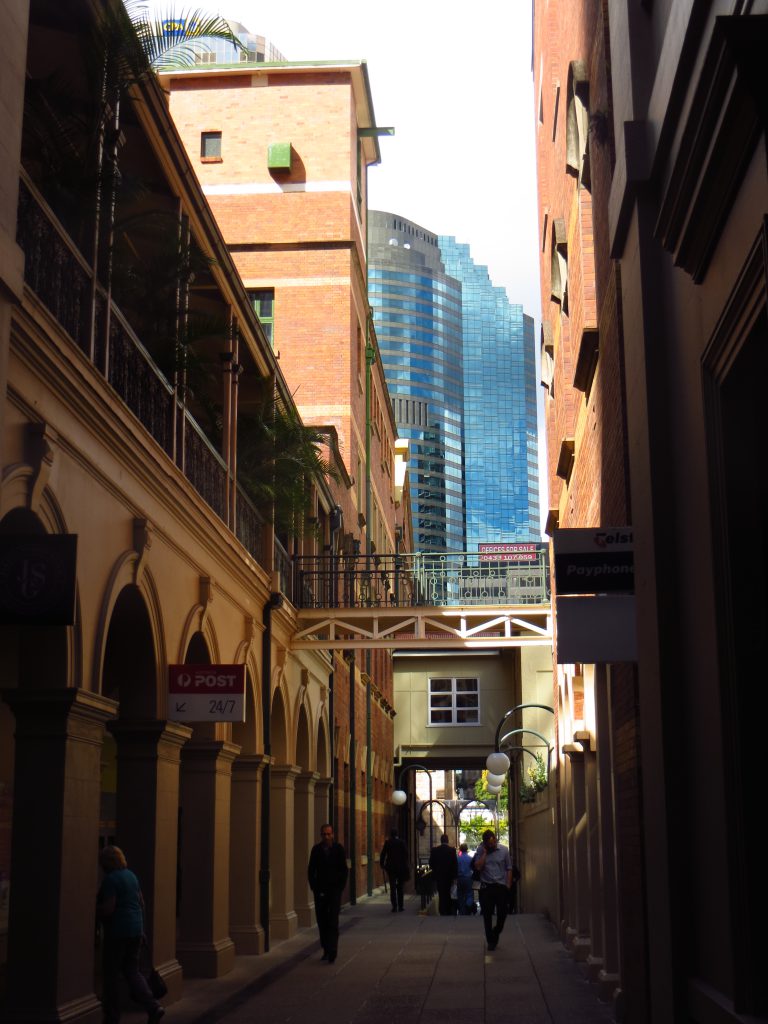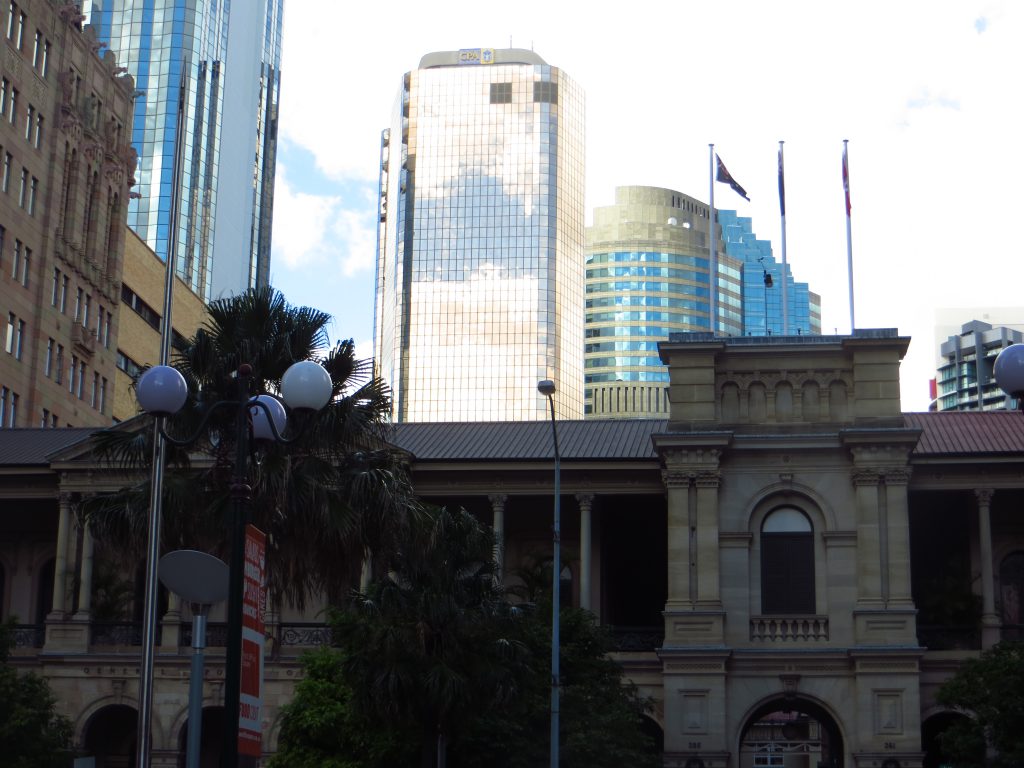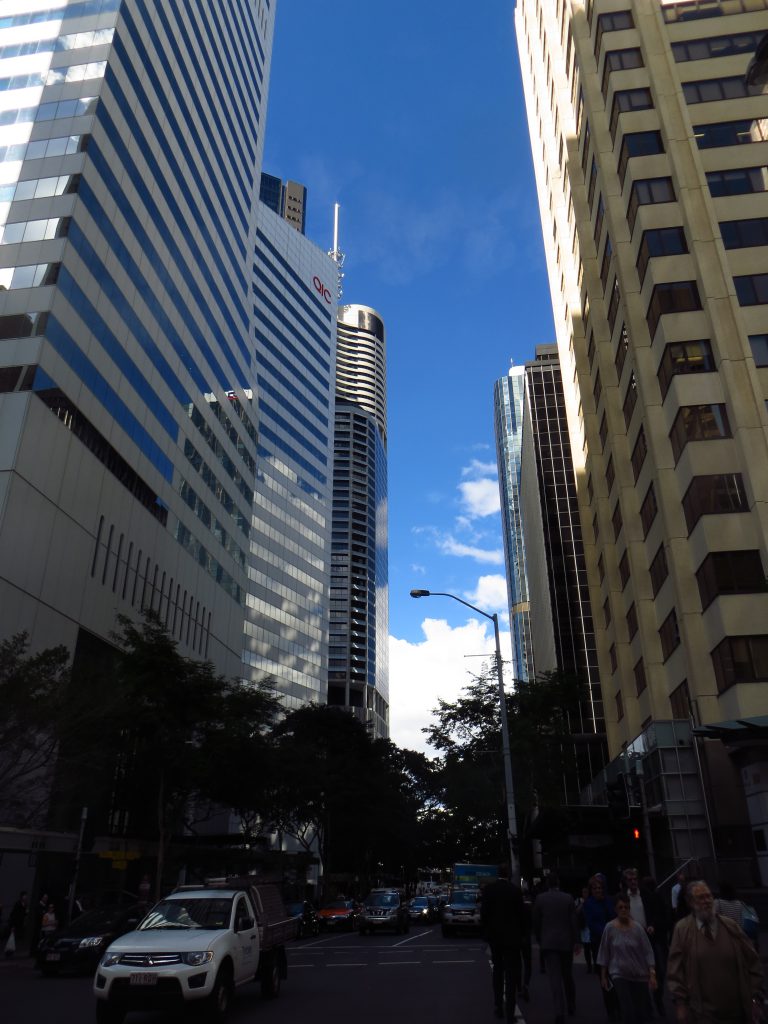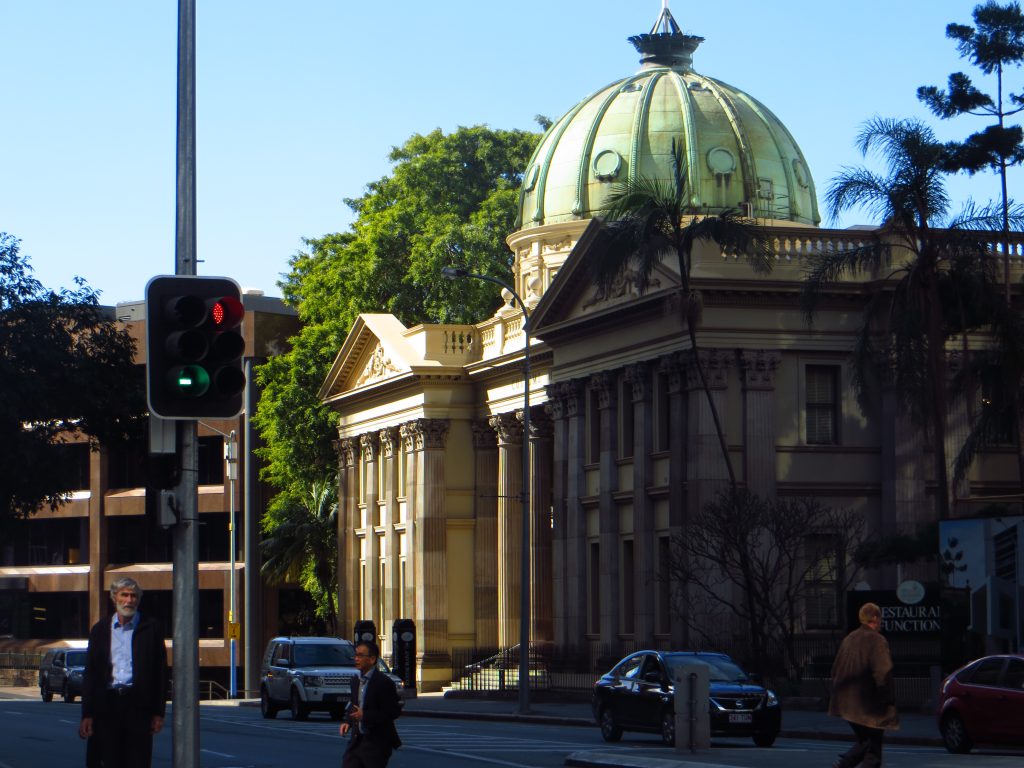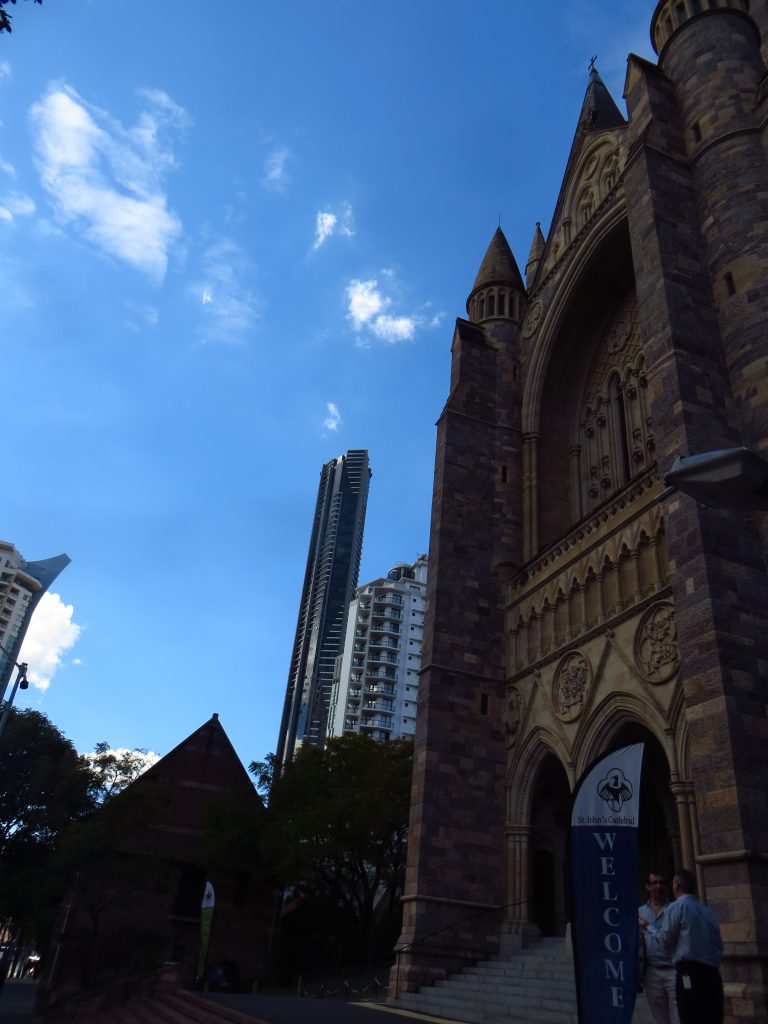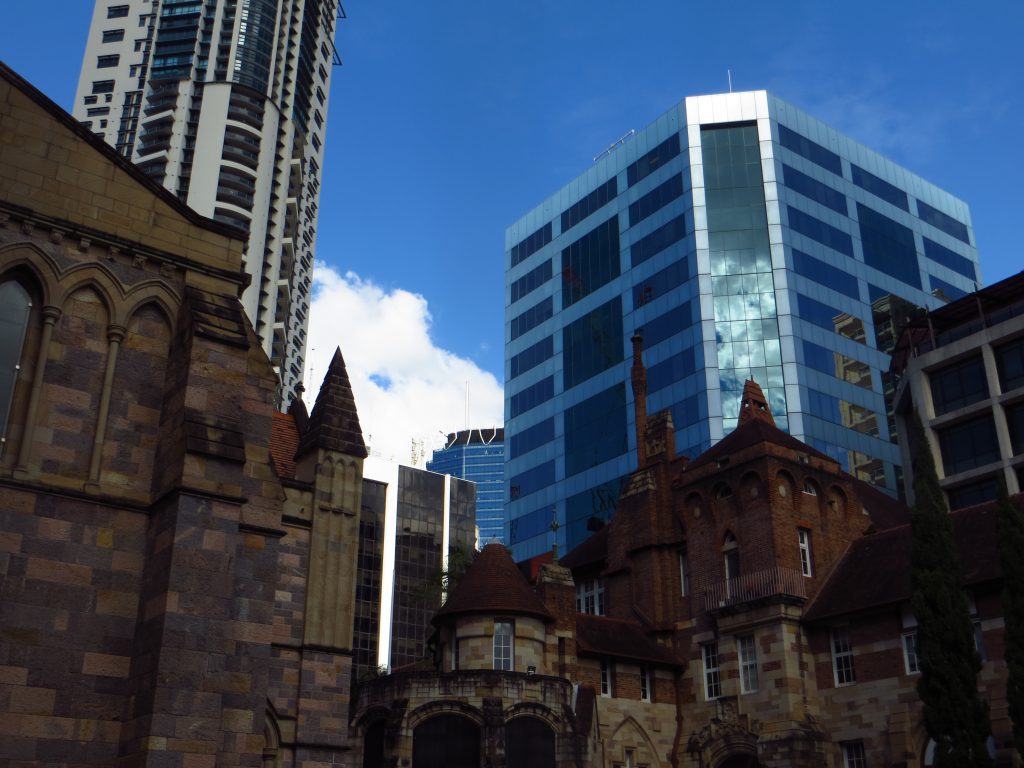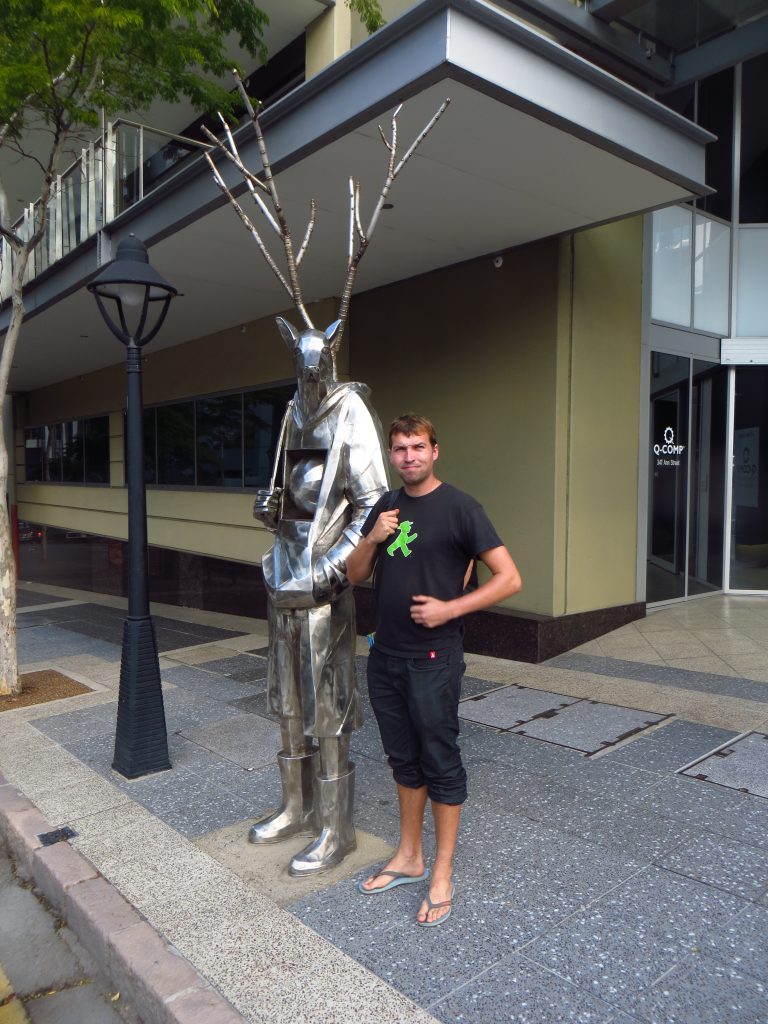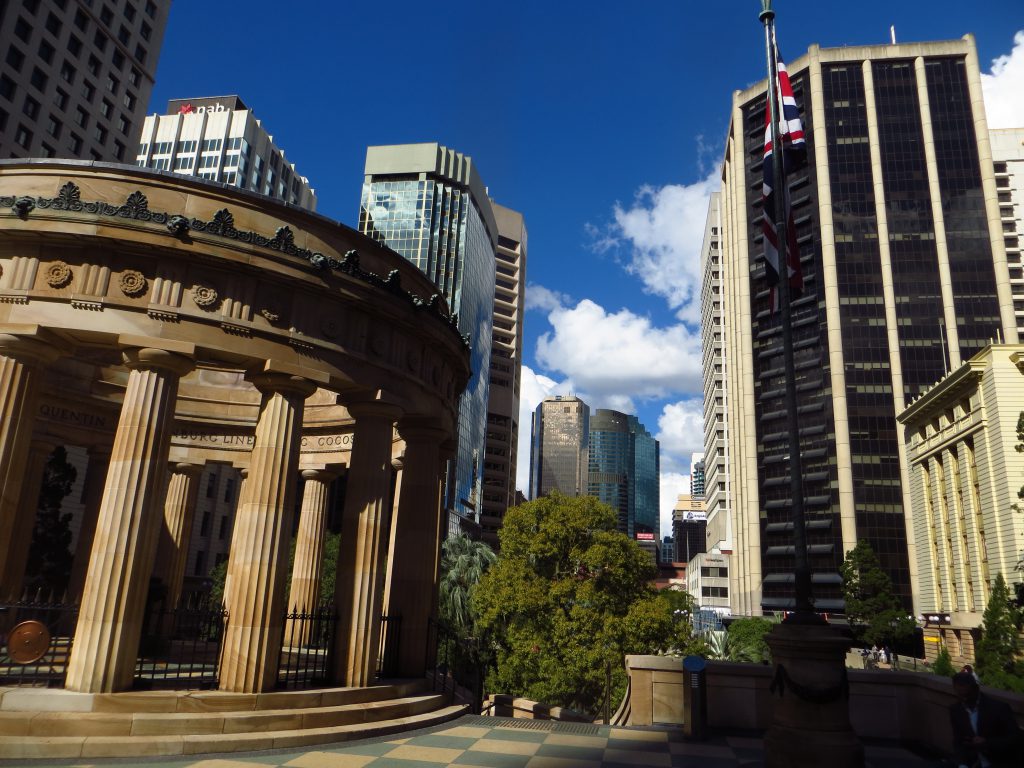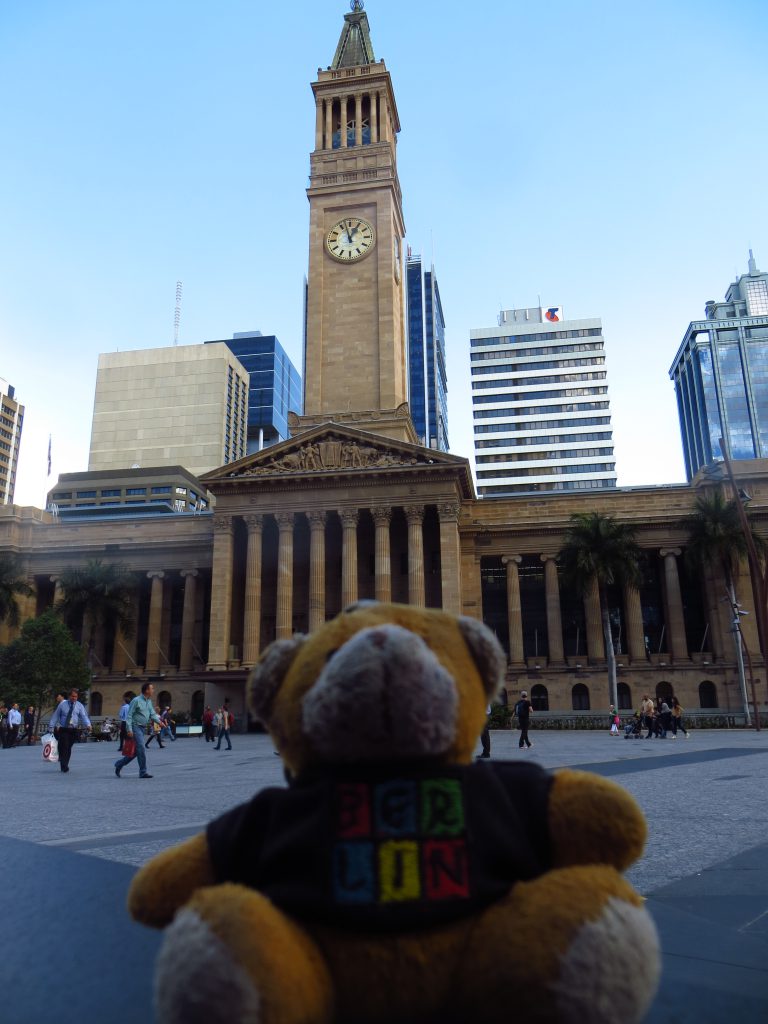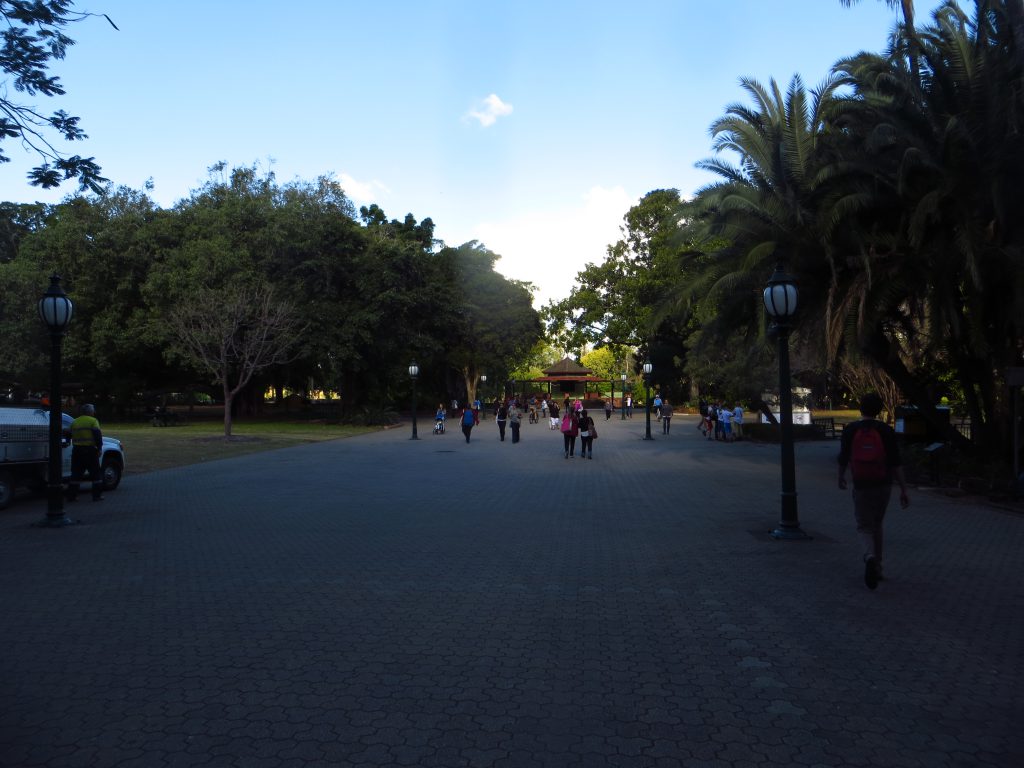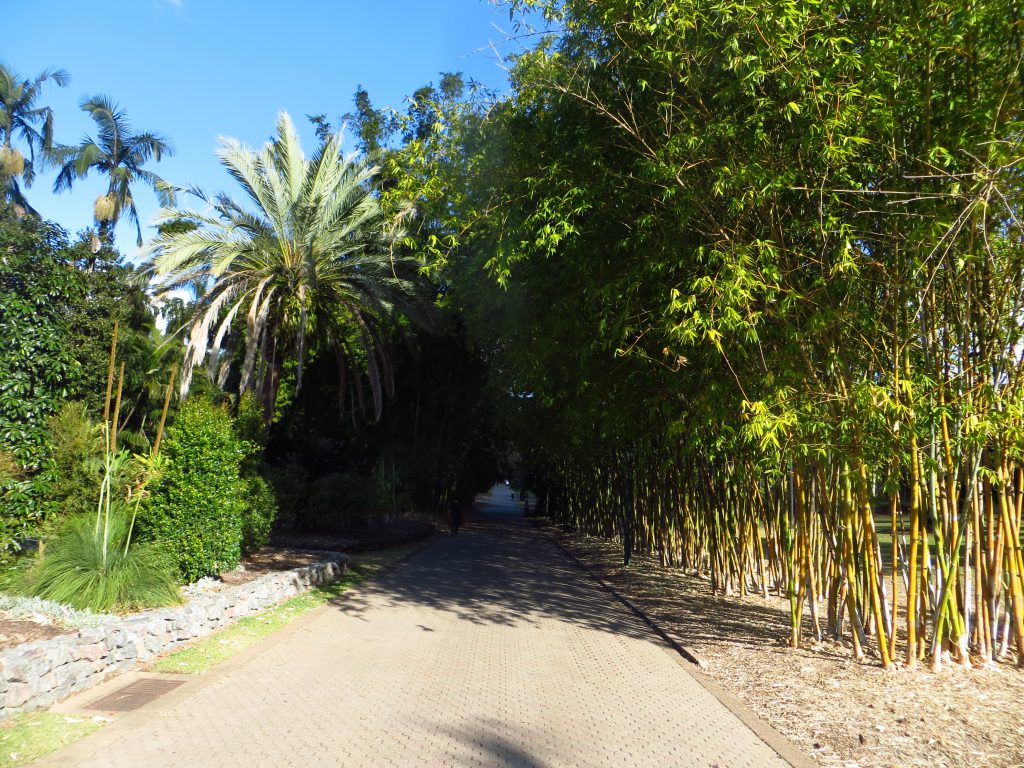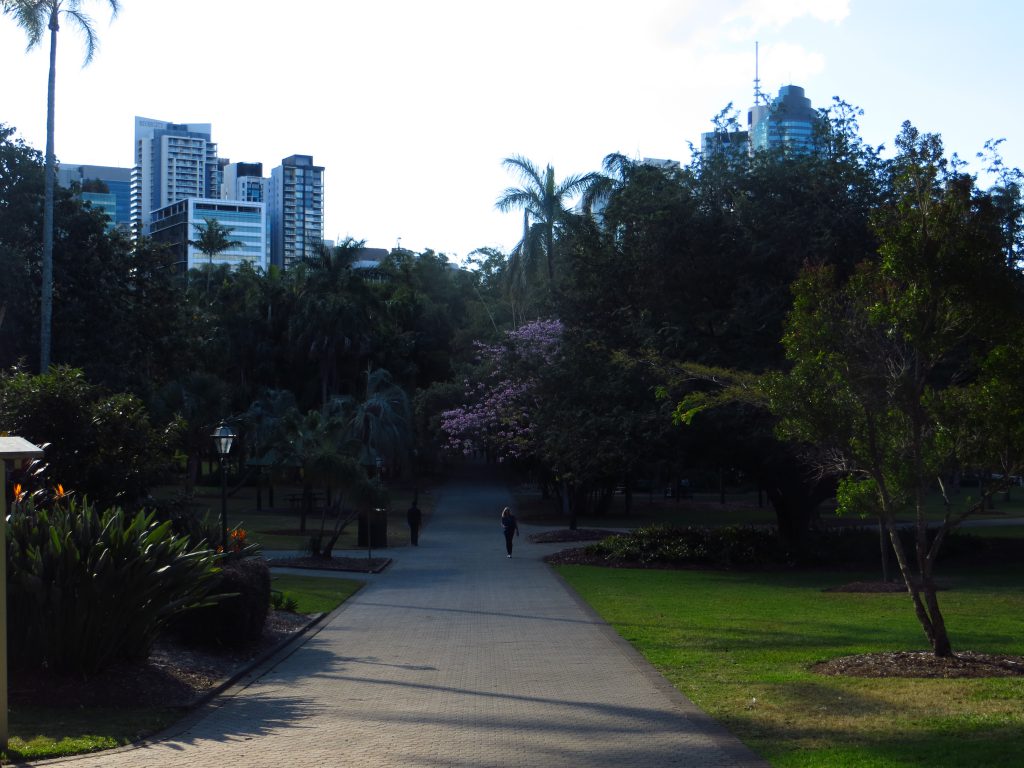 On Brisbane's City Cat
In my opinion the top activity to do in Brisbane is take a ride up and down the City Cat, the city's public boats. It offers incredible views on different areas and neighbourhoods along the river.
World Trip Berlin Tip: Time your ride back to the city during sunset as we did – This will offer you a whole different experience and even more beautiful views and photos.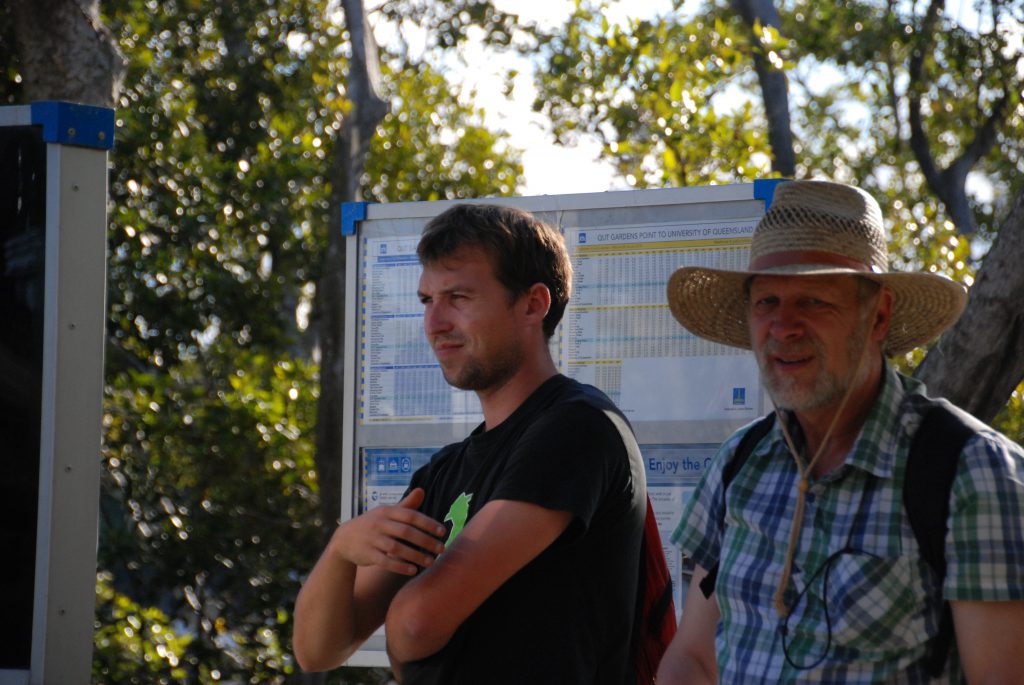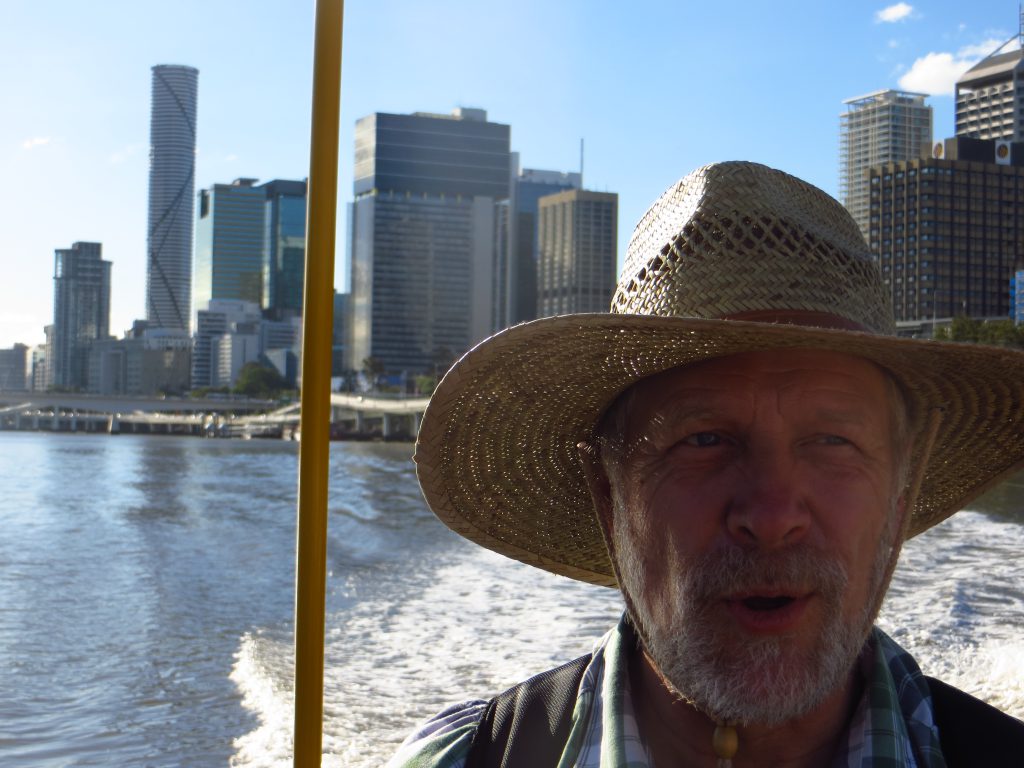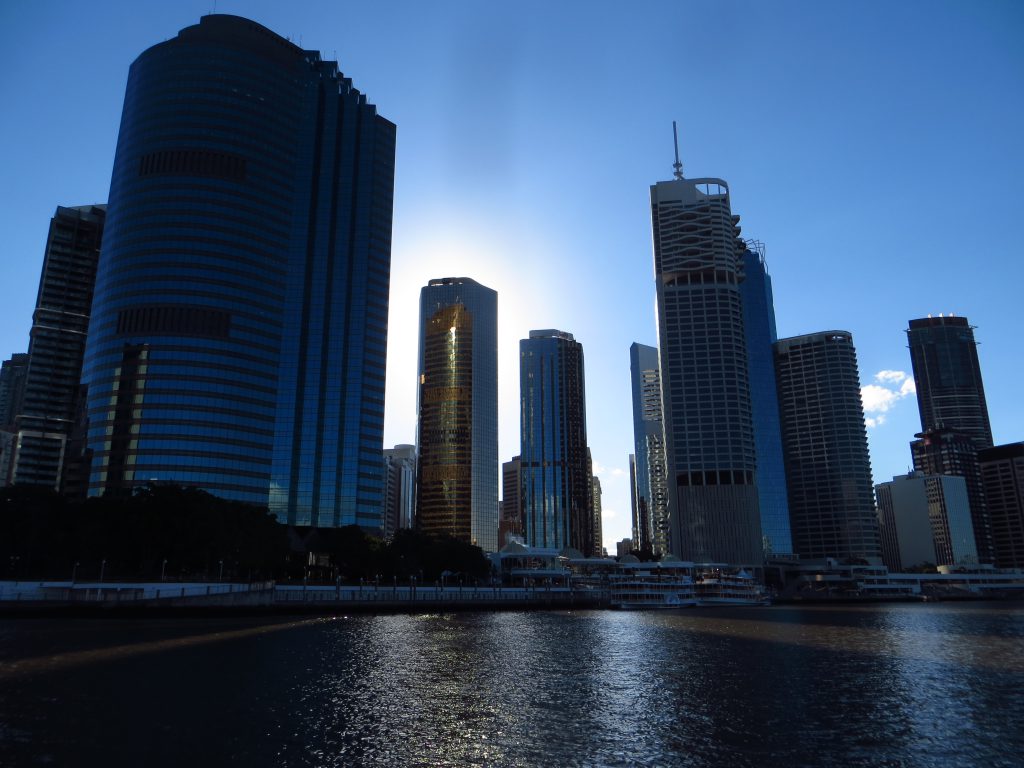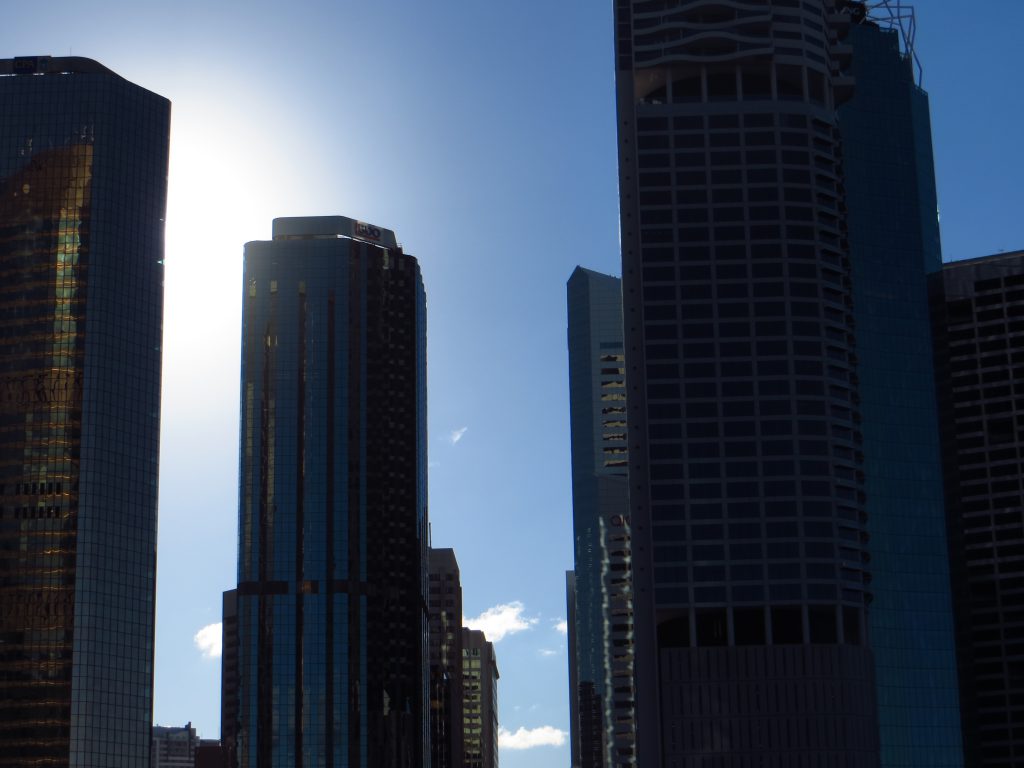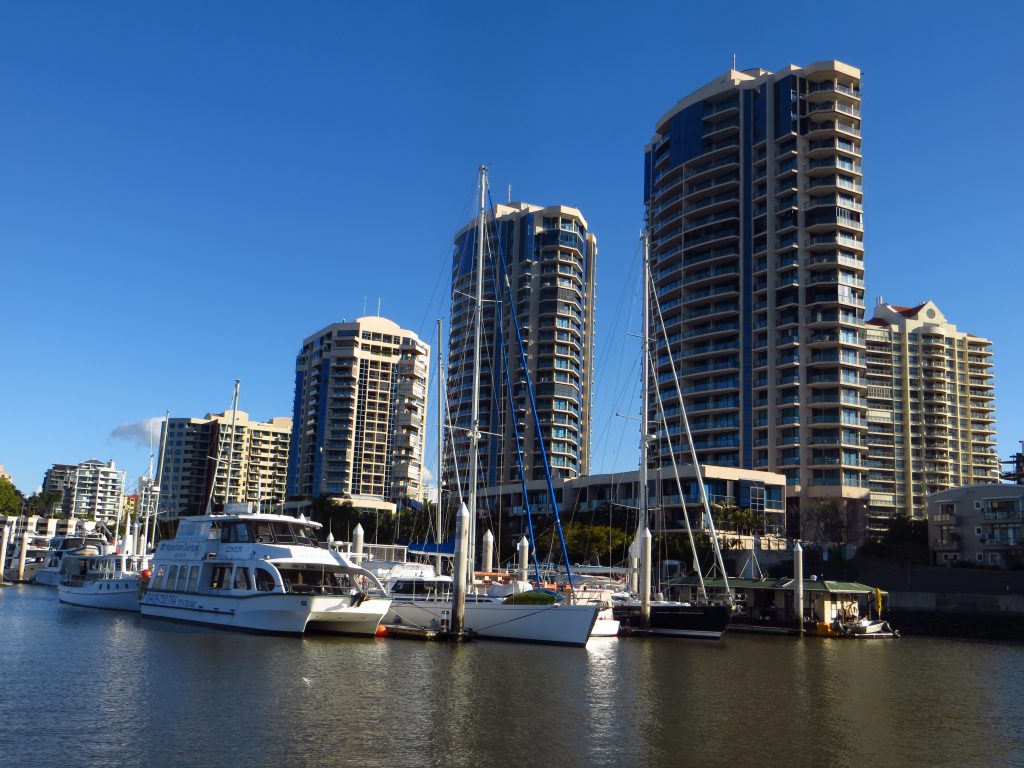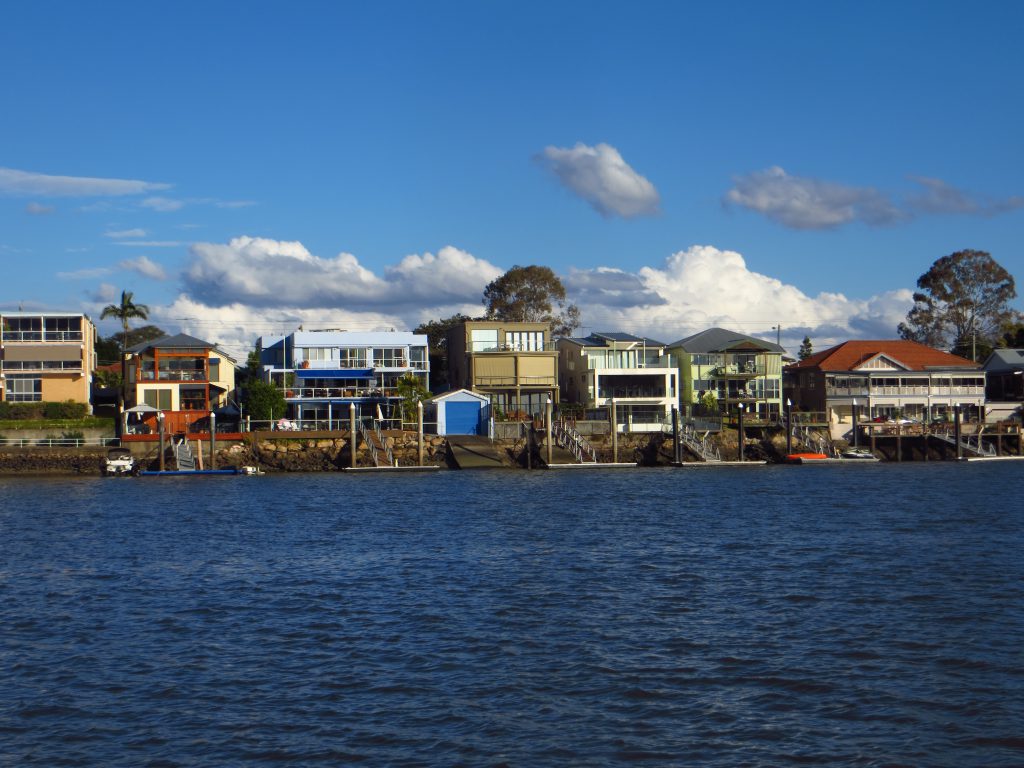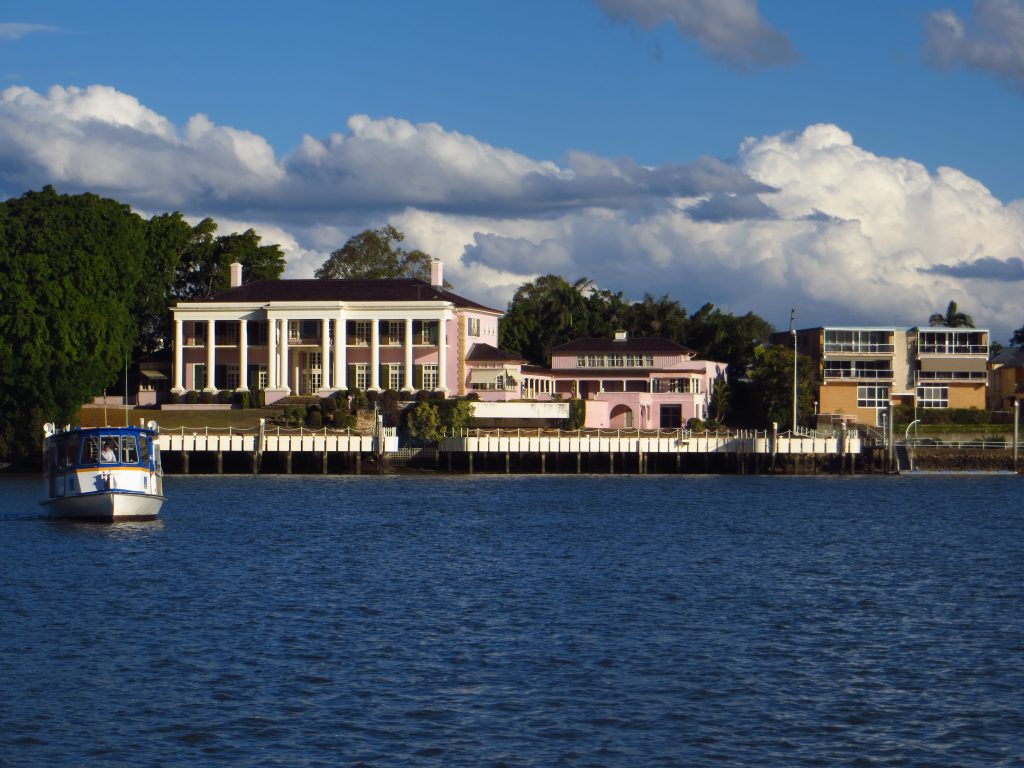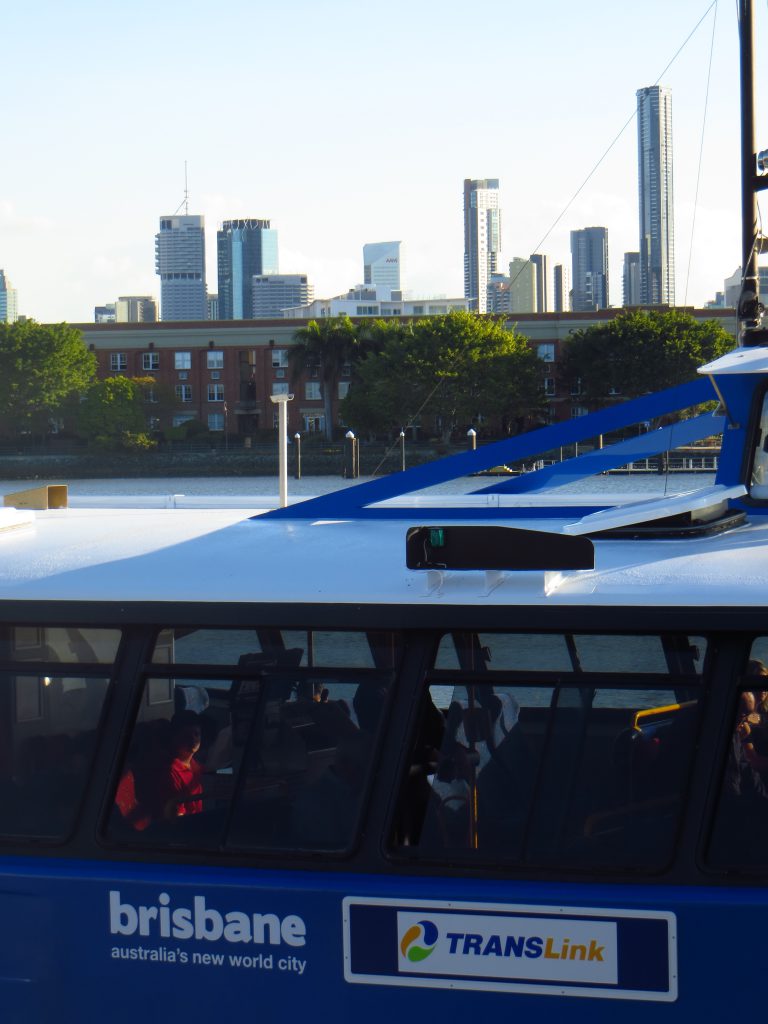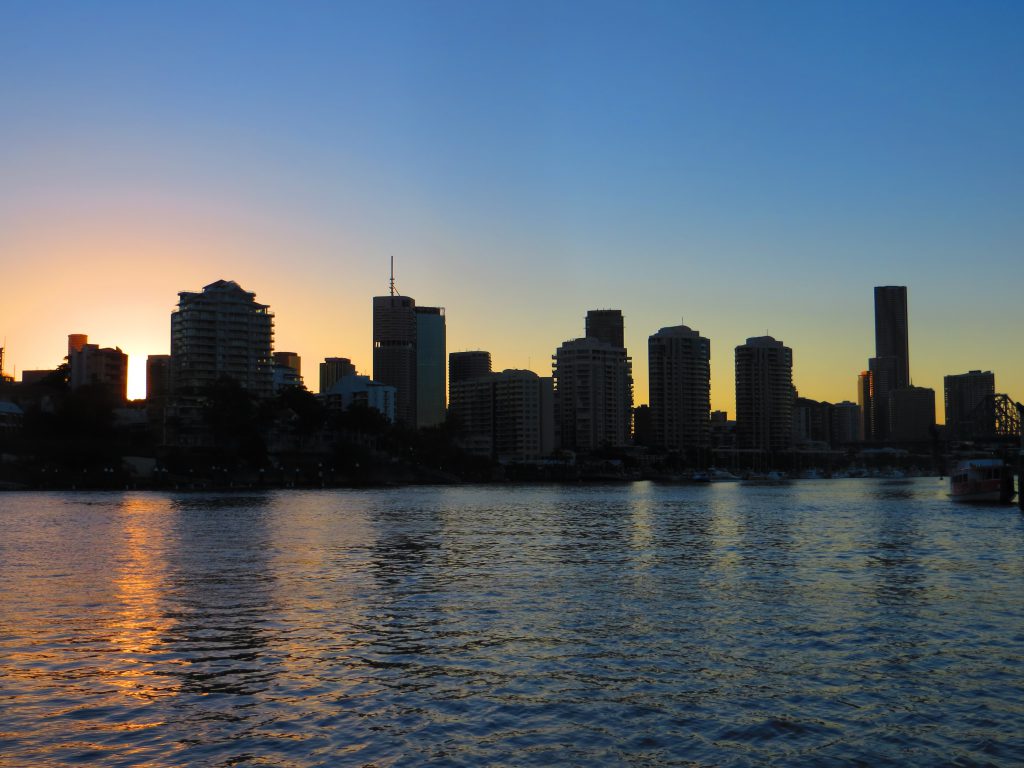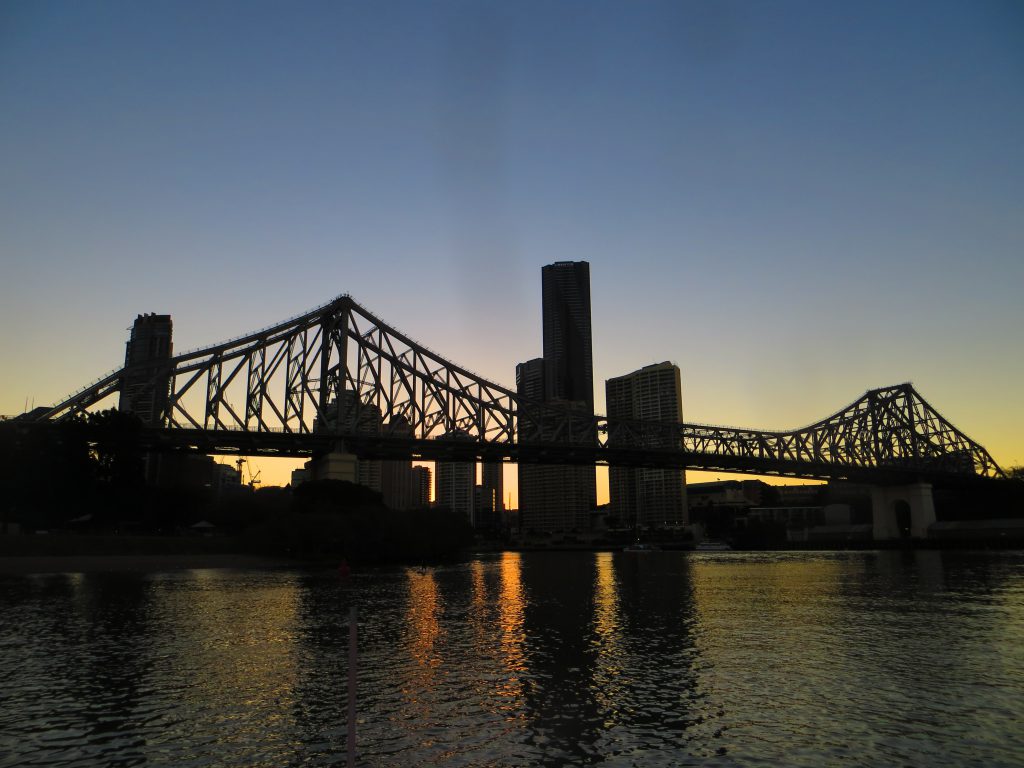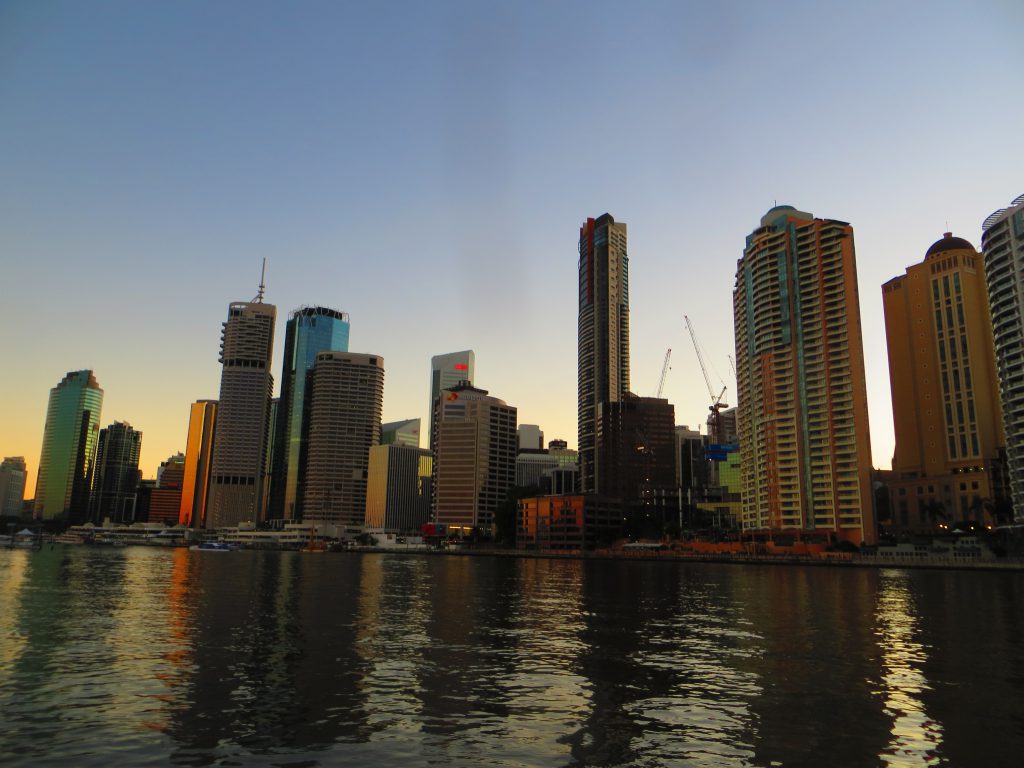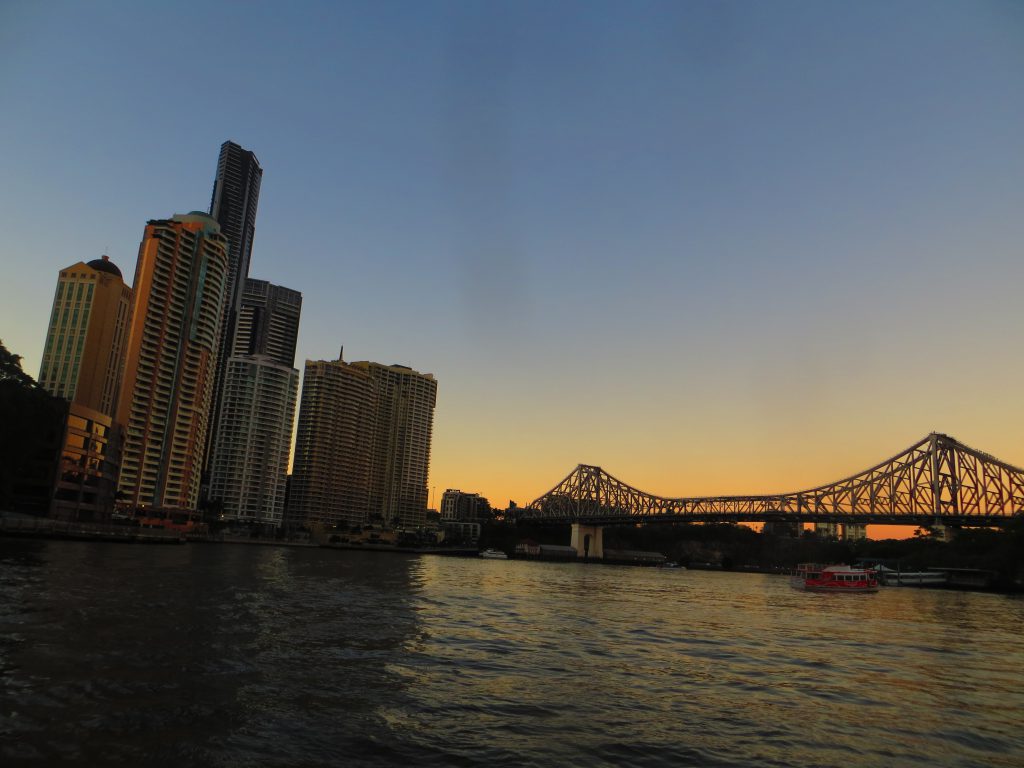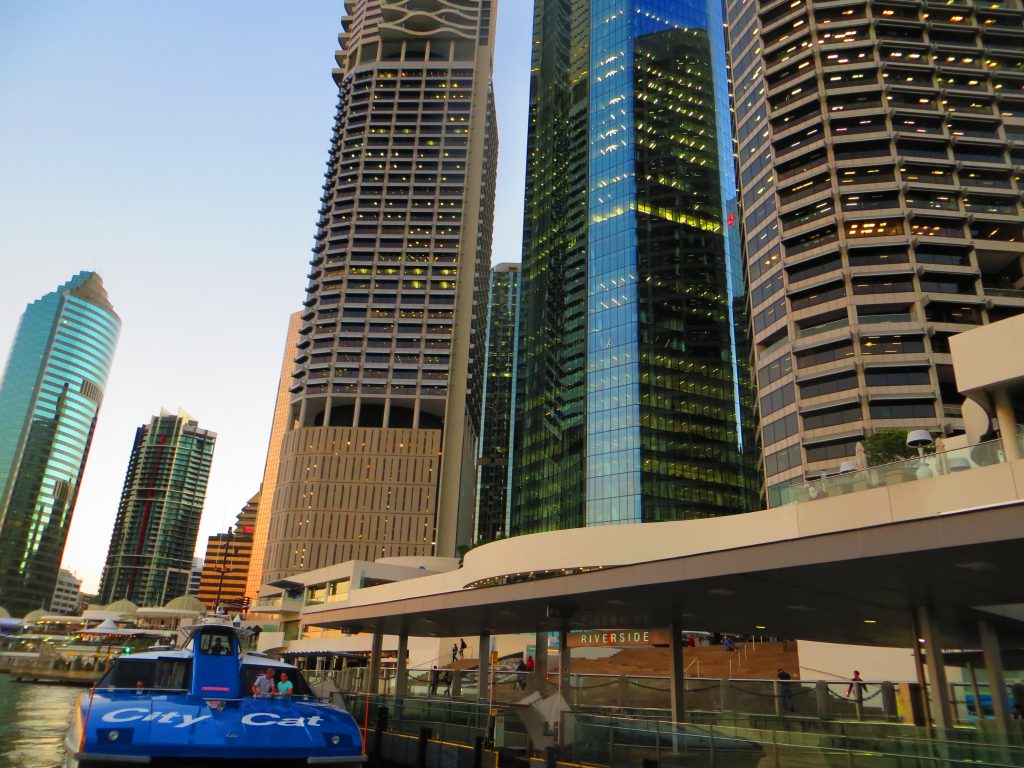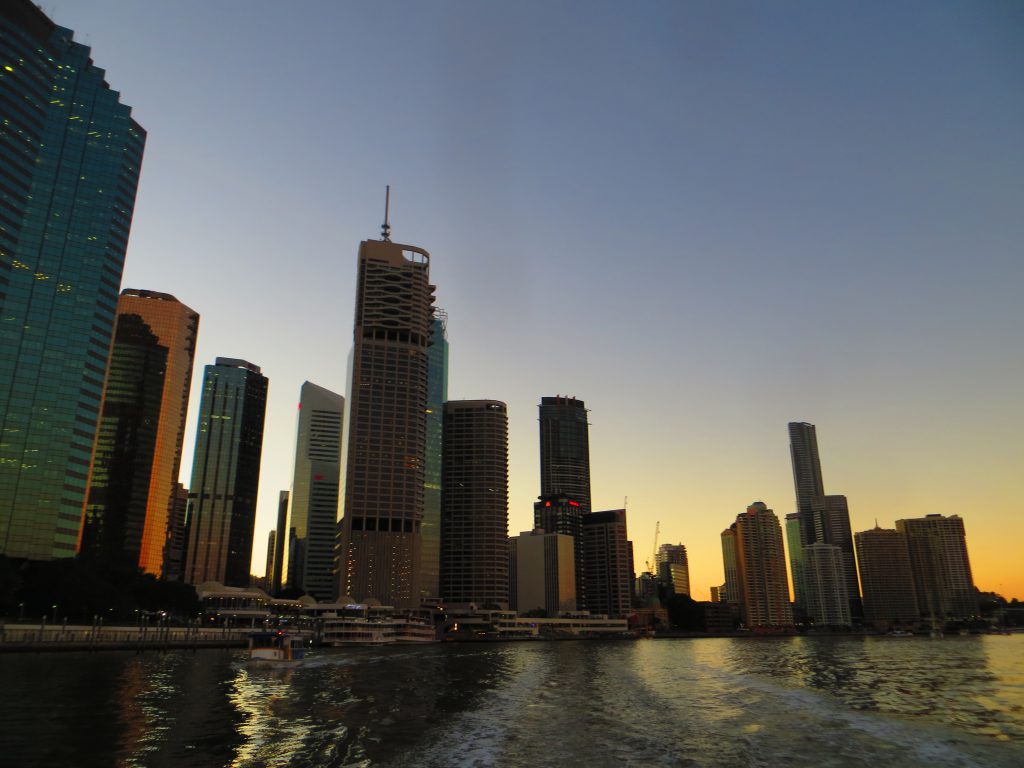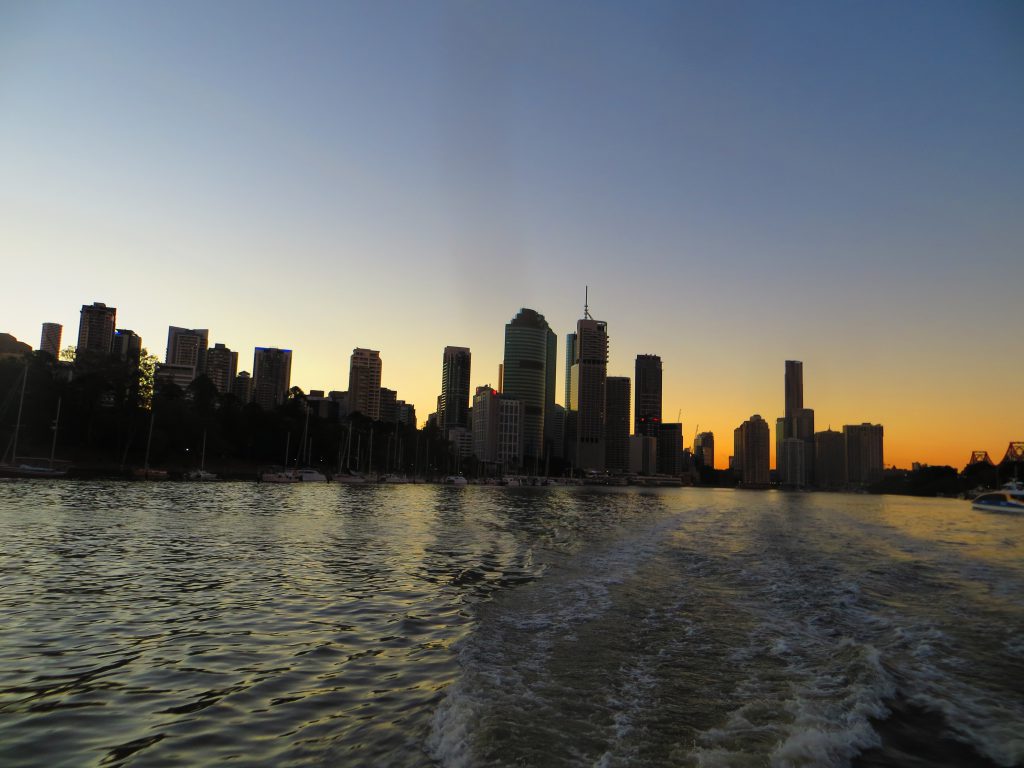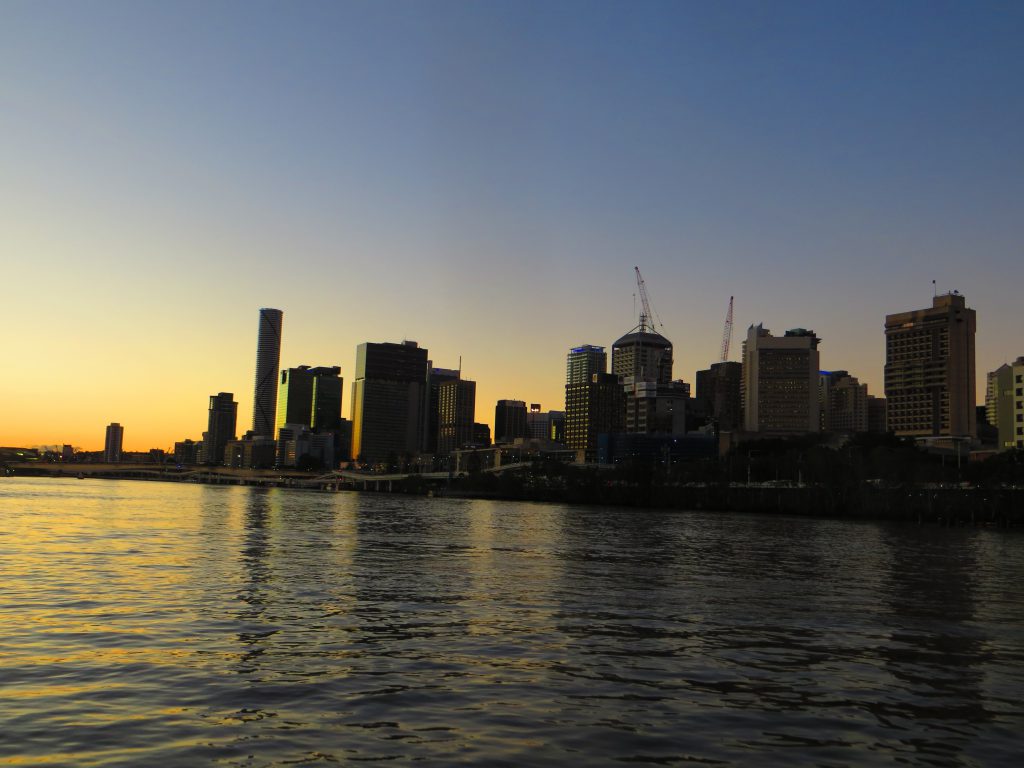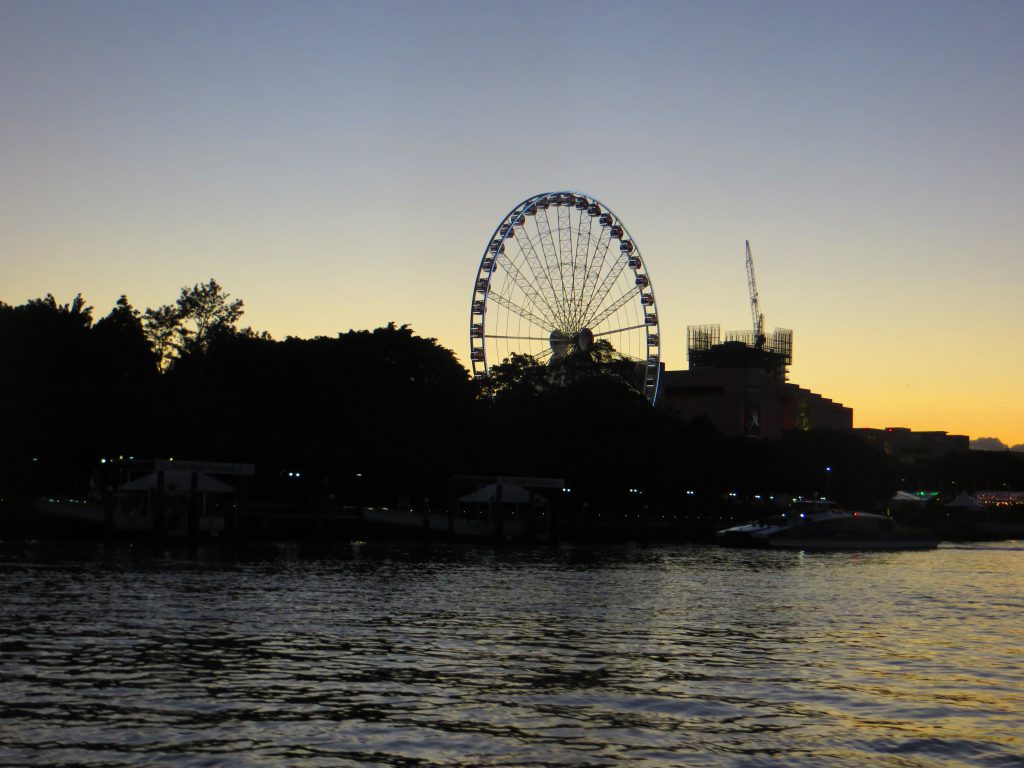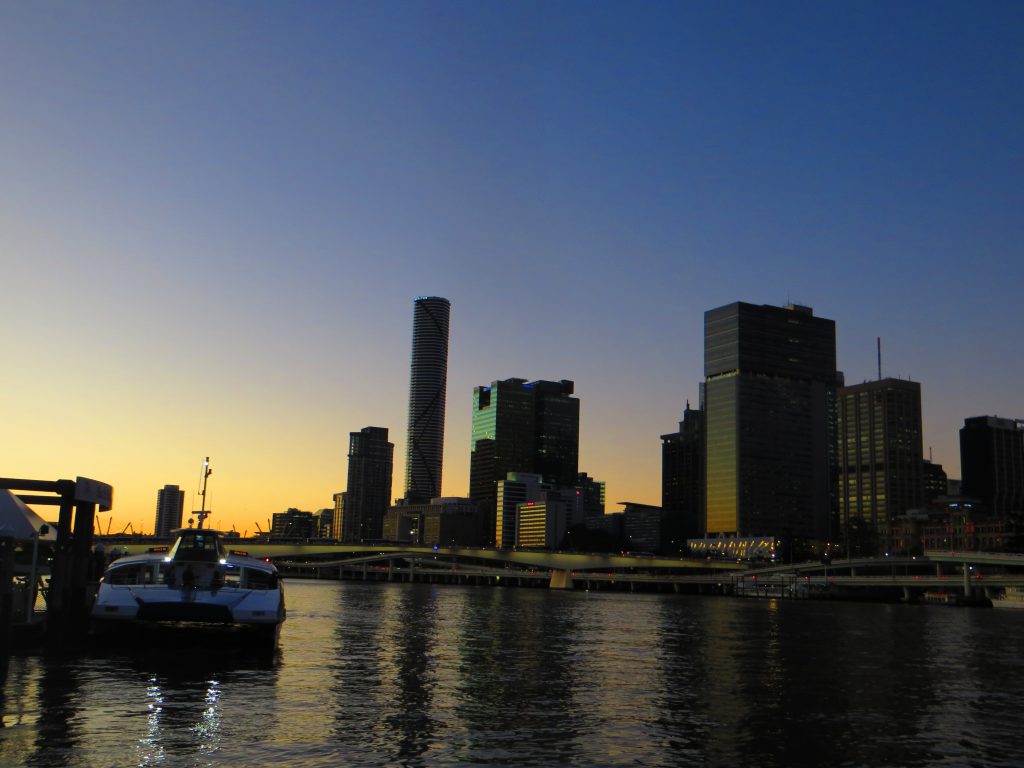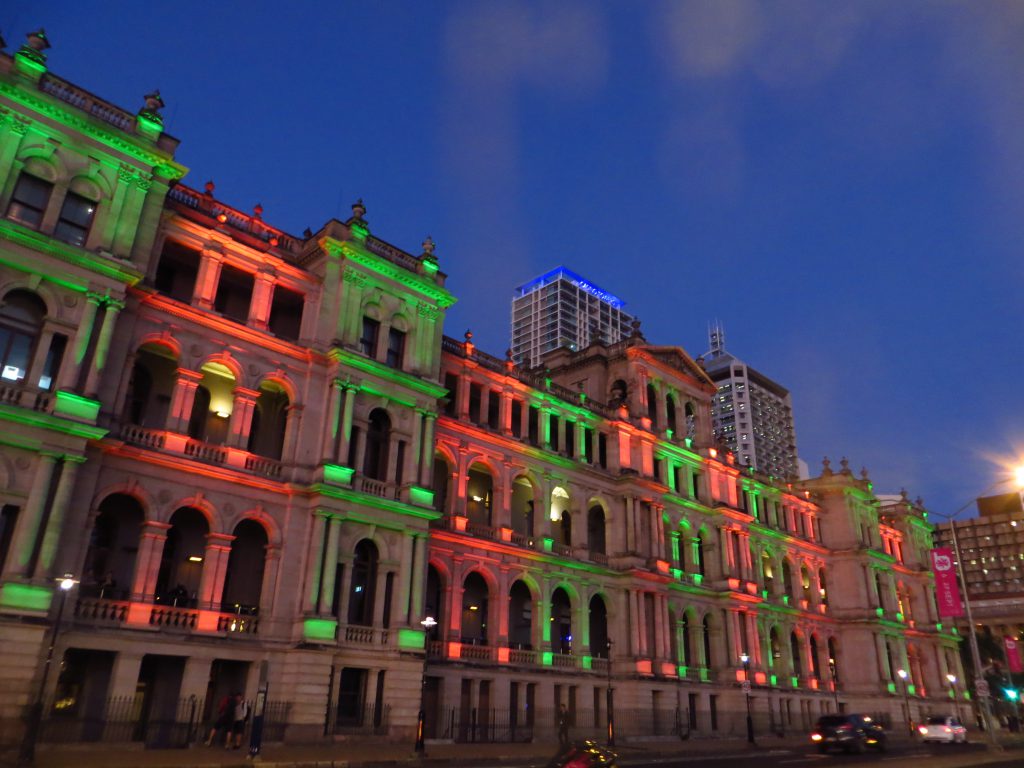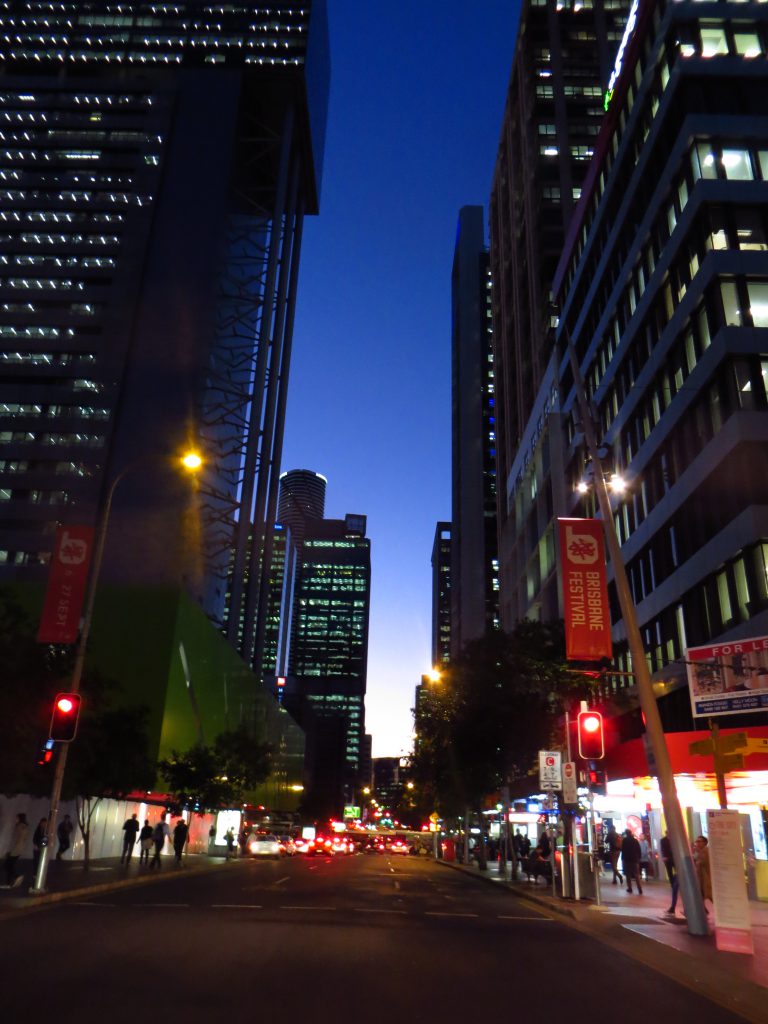 Chinatown Brisbane
We finished the evening with a visit in Brisbane's Chinatown what turned out to be a bit complicated to reach by public transport and suprisingly empty and silent that evening. Still it was pretty and the food was had for dinner was delicious.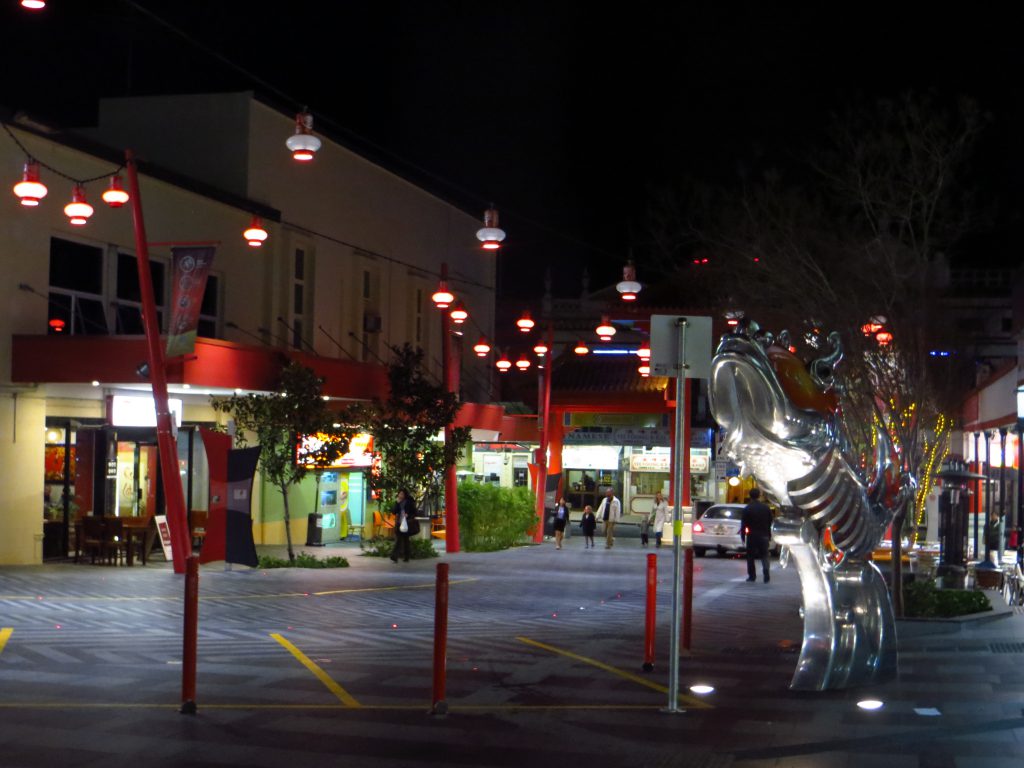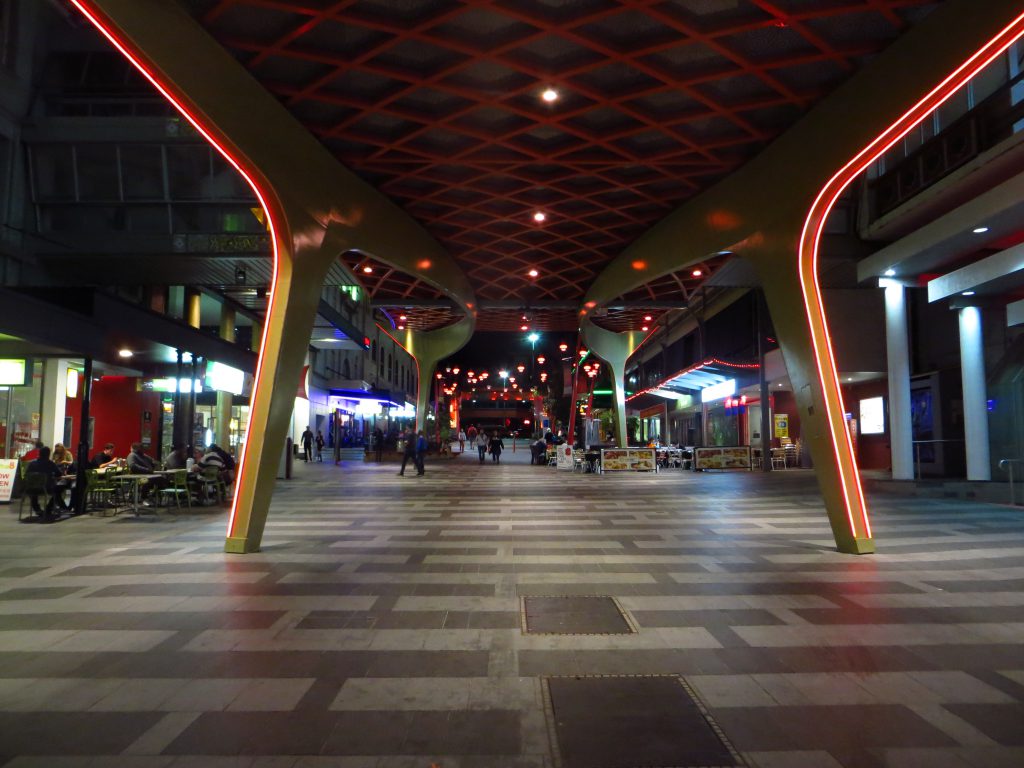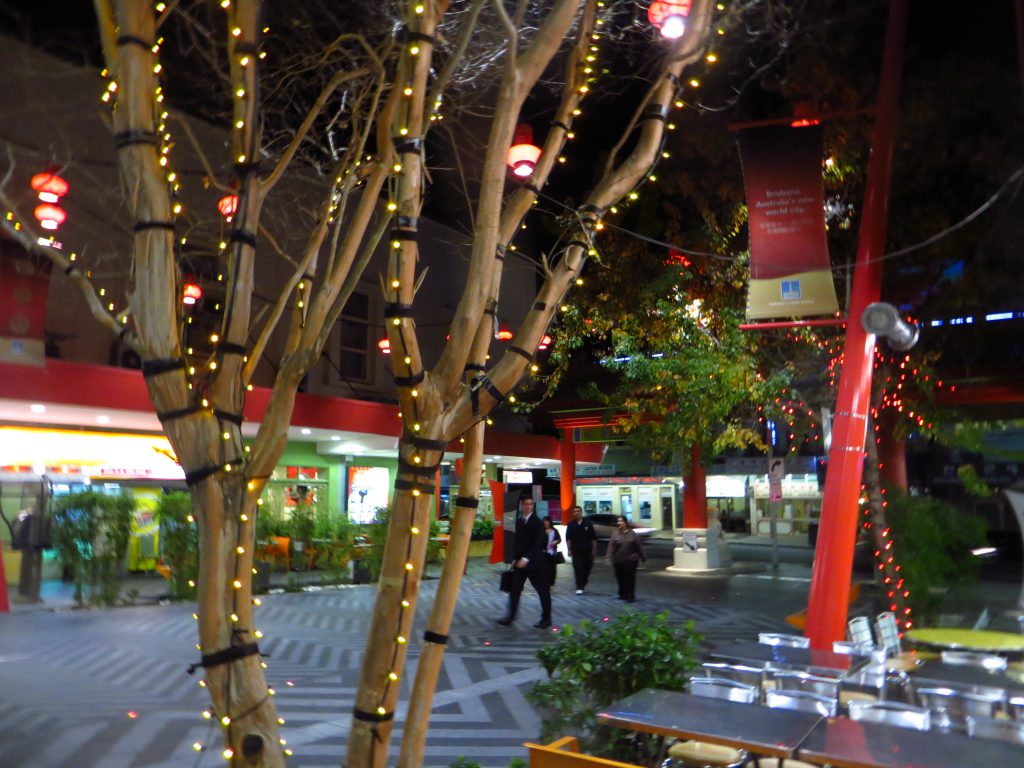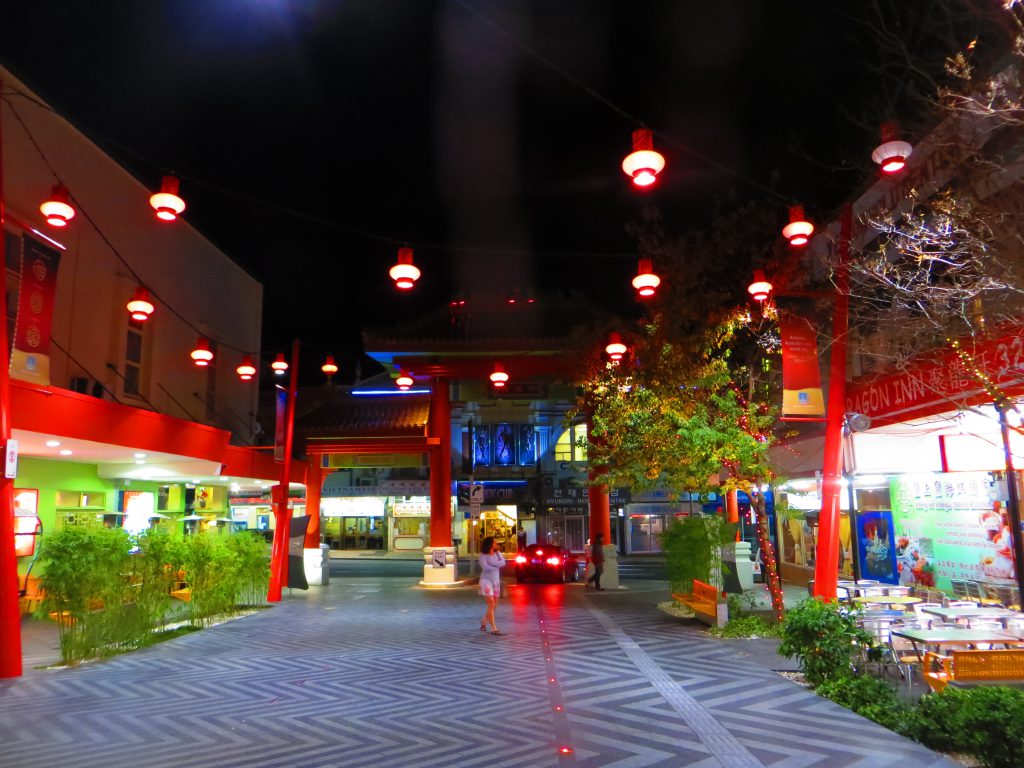 Please share your experiences, tips and tricks about Brisbane in the comment section to help others!
Check out all Australia reports!