Bagan – Yeah, what to say?! The biggest Buddhist Temple site in the world is gigantic, breathtaking and a bit confusing at the beginning.
We took the train from Pyay to there, what turned out to be a rendezvous with thousands of insects, as the train drives with open windows and full light on through the tropical landscapes and needs more than 14h for 300km.
Worldtrip Berlin Tip: If you decide to take a (damn slow) nightrain in Myanmar, be prepared for some struggle, but also gaining an adventure. There is an upper class that features something like night-bus seats and the lower class with wood seats. As the upper class is still incredible cheap, don't take the lower class to safe some tiny amount of your budget unless you really hate yourself.
Once in Bagan we had us re meeting with Johanna, who should stay on our side the rest of our time in Myanmar and back to Bangkok. For those who didn't read the other articles: We met Johanna on the Border crossing at Mae Sot and travelled on together to Hpa-An and met her again in Yangon without arrangements and had already a great time there together.
Johanna travelled directly from Yangon to Bagan and explored the place already in the time we were in Pyay, so she gave us a tour around this incredible place. The good part about this is, that we didn't had to organize ourselves, but the bad part is, that I don't really know which temple which is and where, as we just followed Johanna. Still, I have some good advices and some general knowledge to share about Bagan, which I will write in between the pictures.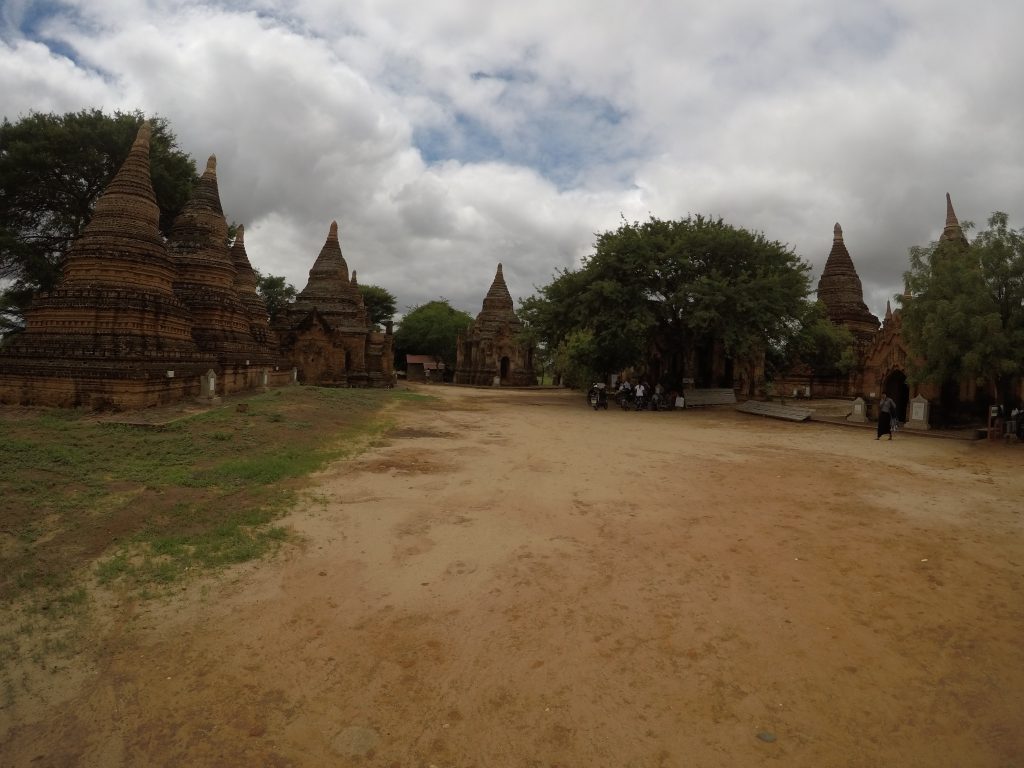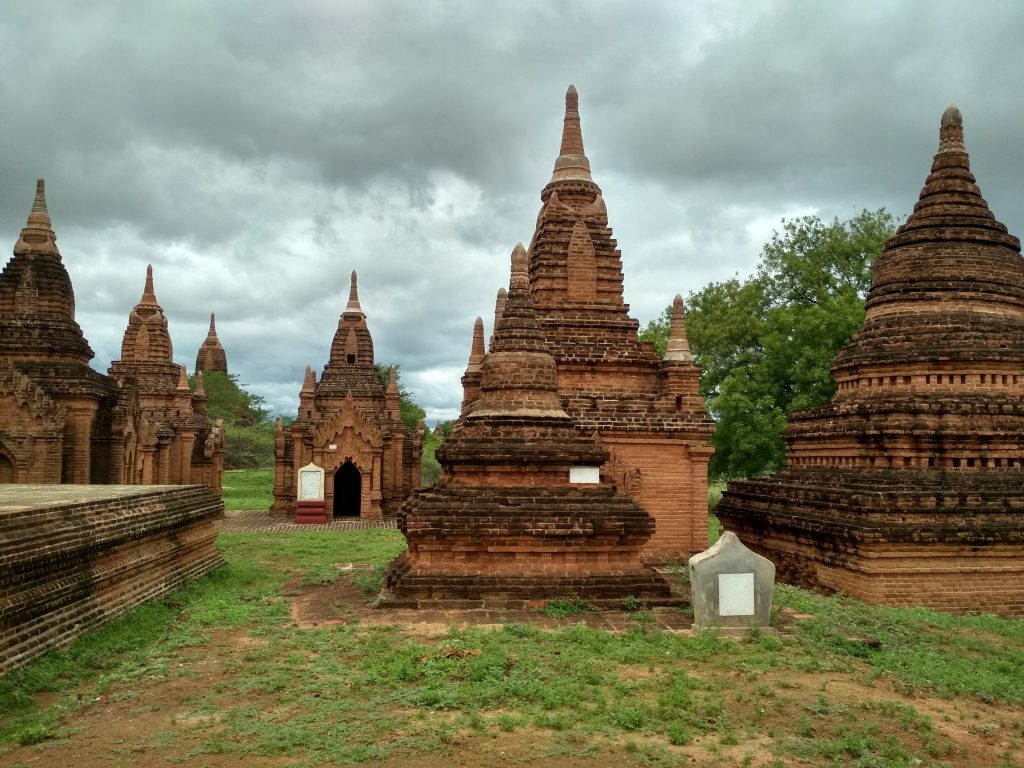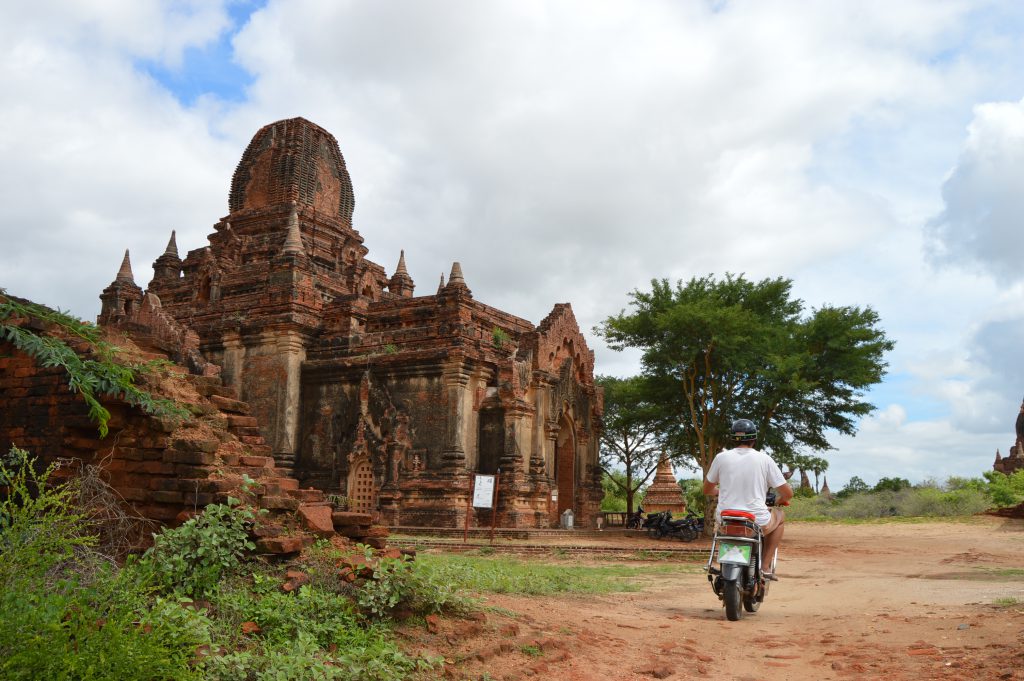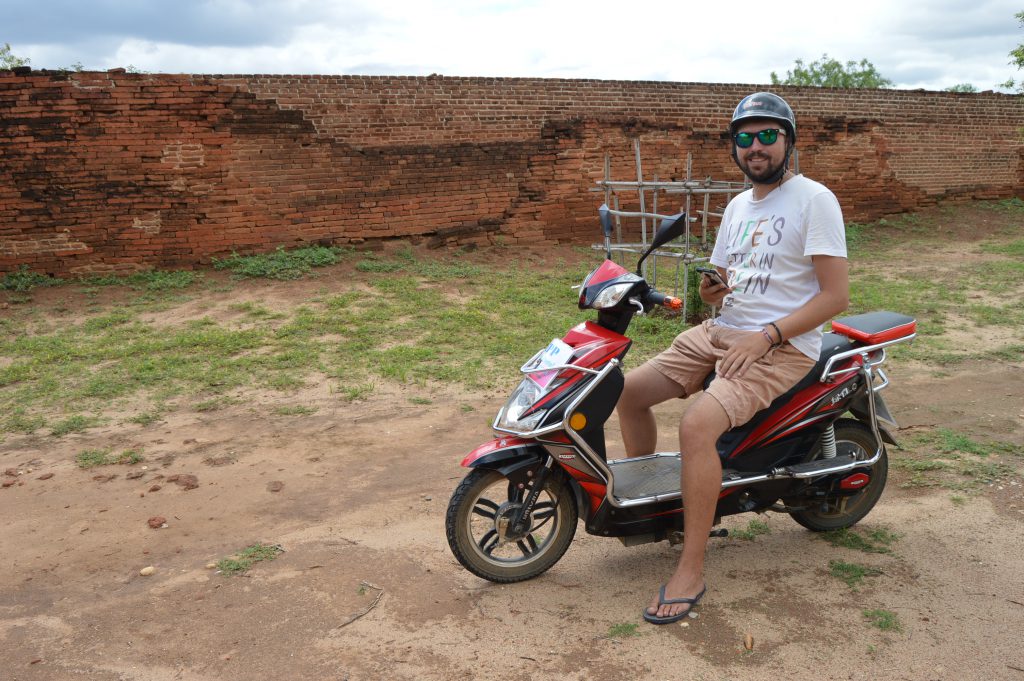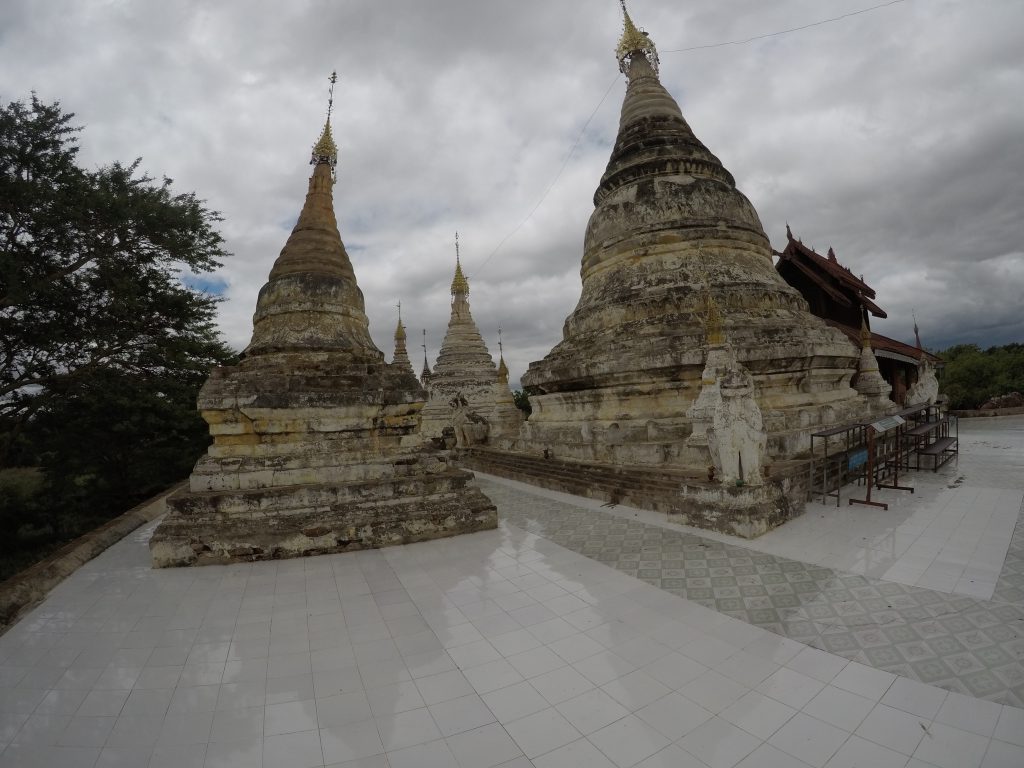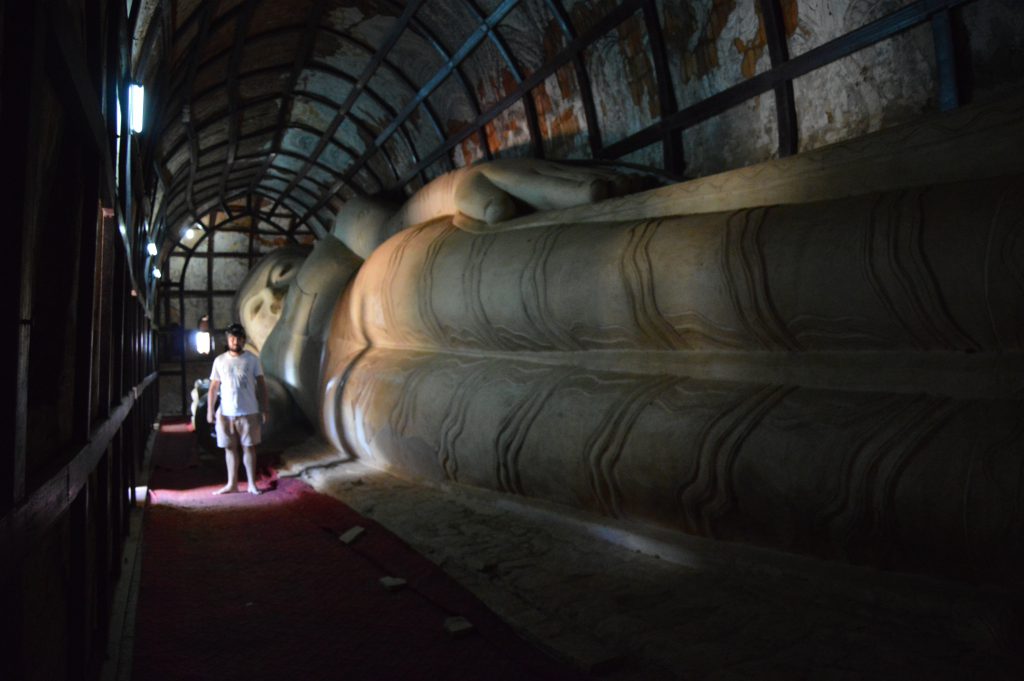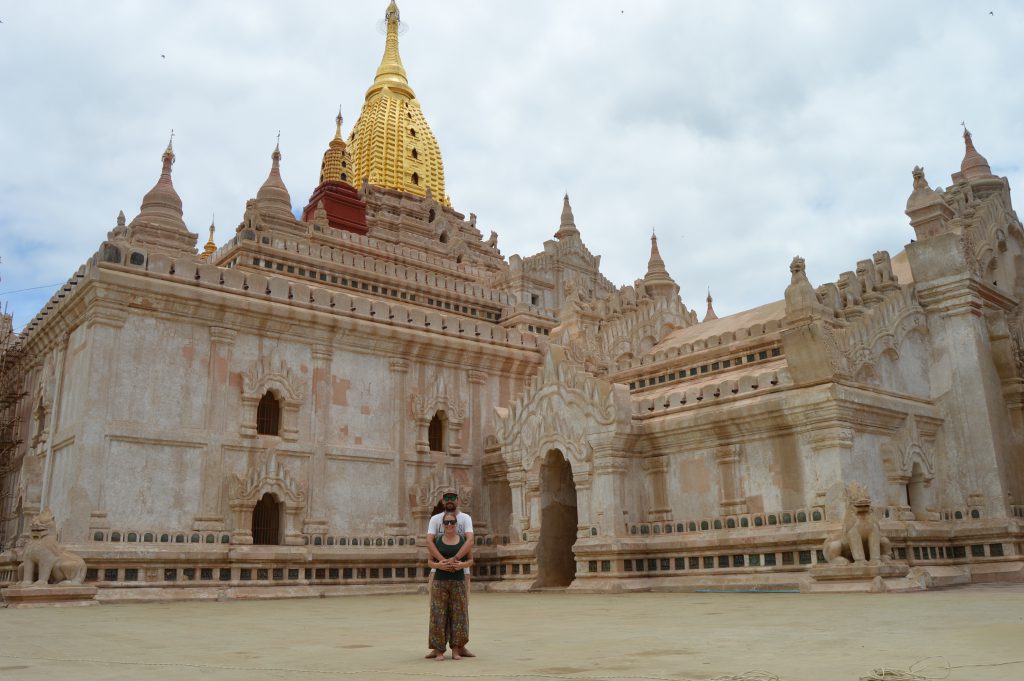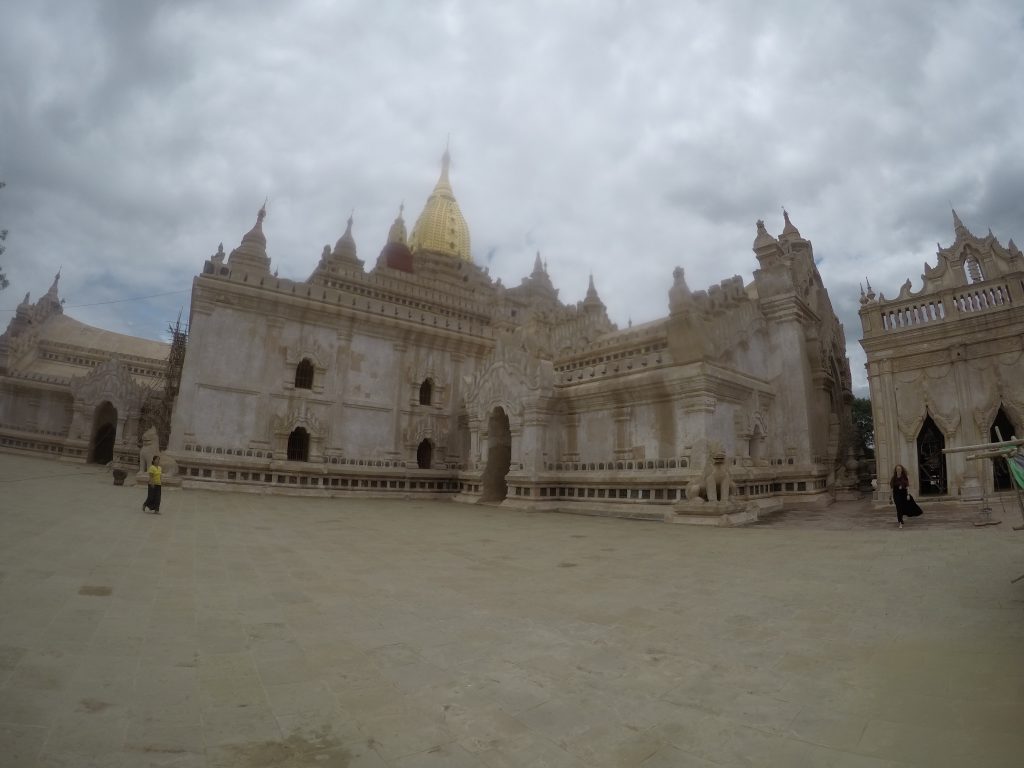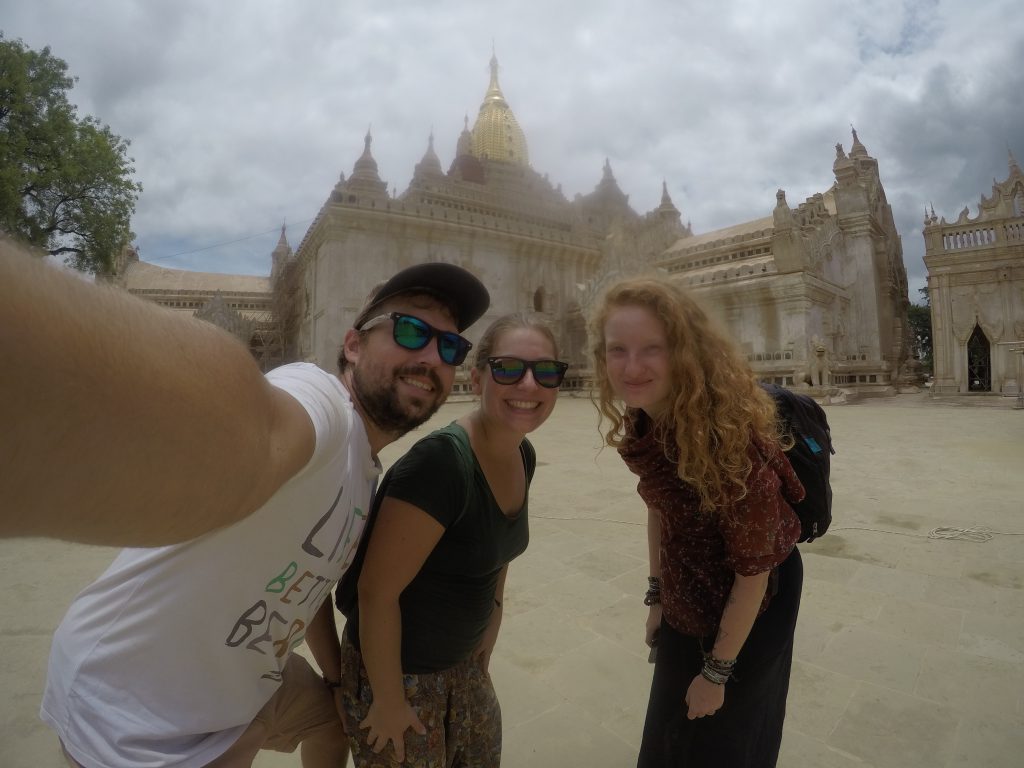 Worldtrip Berlin Tip: If you arrive by bus, there will be some guys waiting with horse carriages and will tell you, that there are no taxis. This is not true. Beside the bus terminal there is the train station where you can easy find taxi drivers or directly outside the terminal.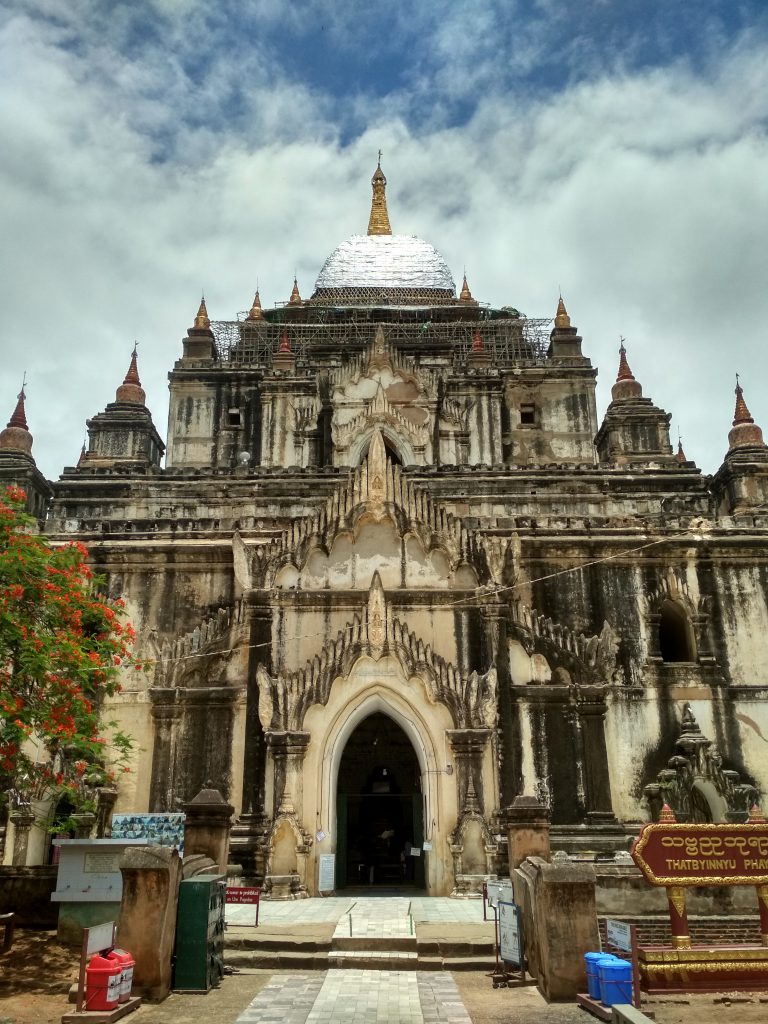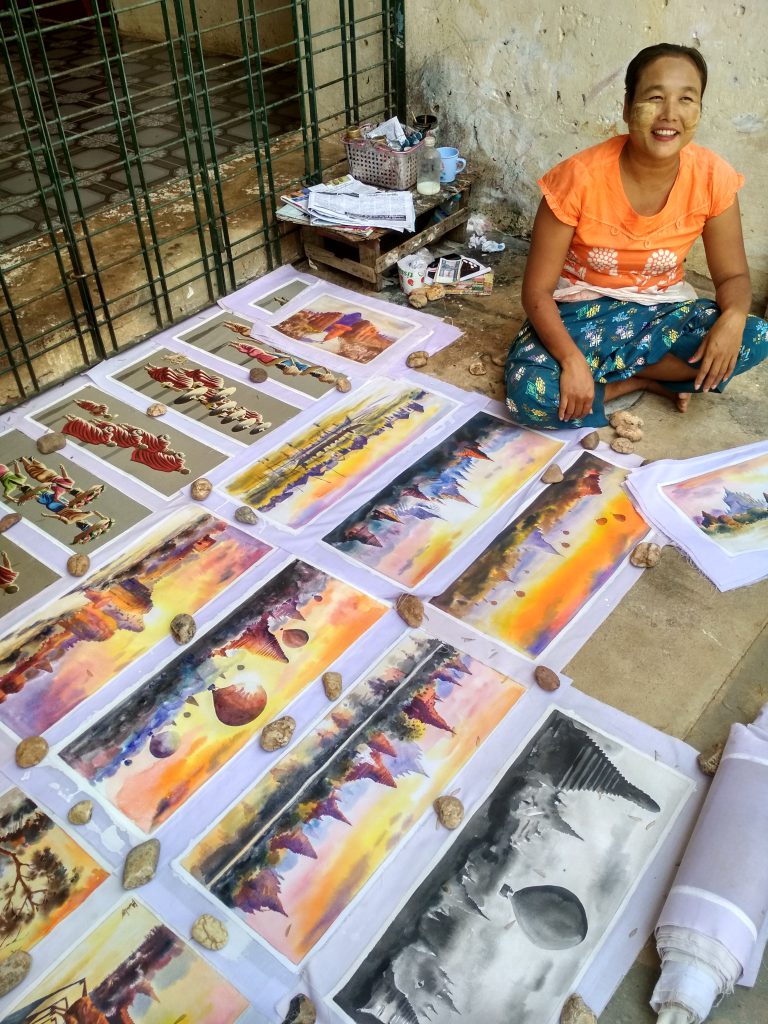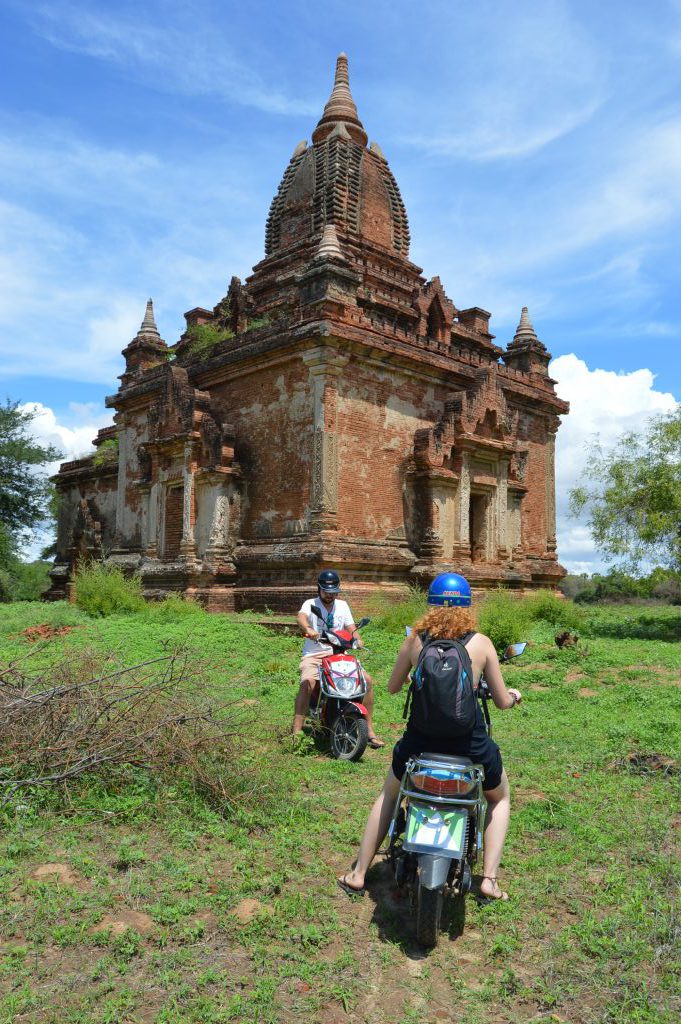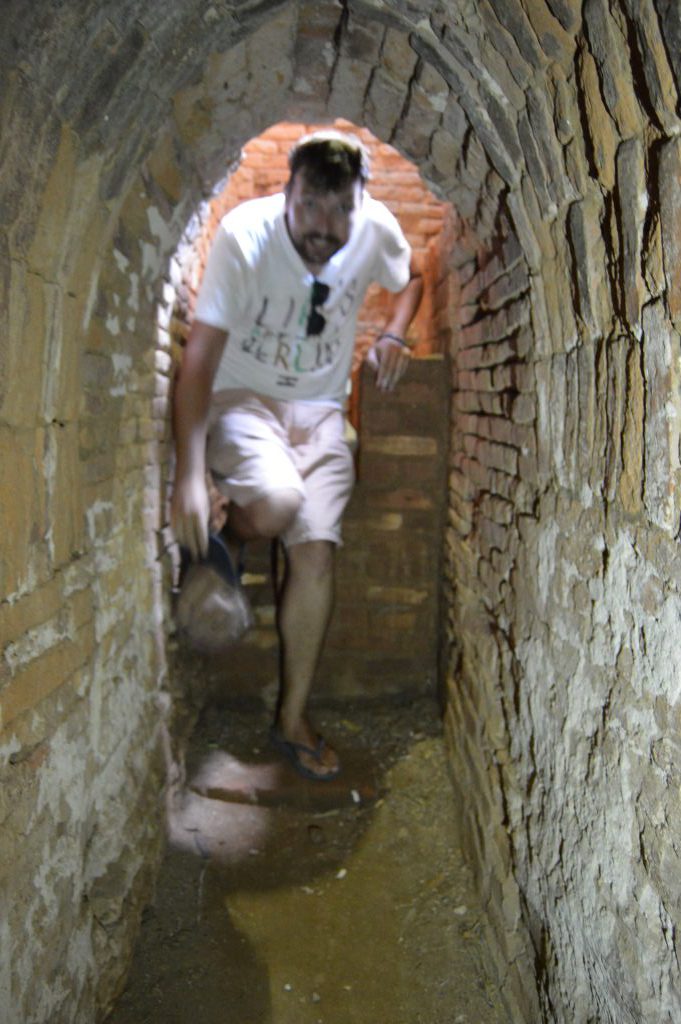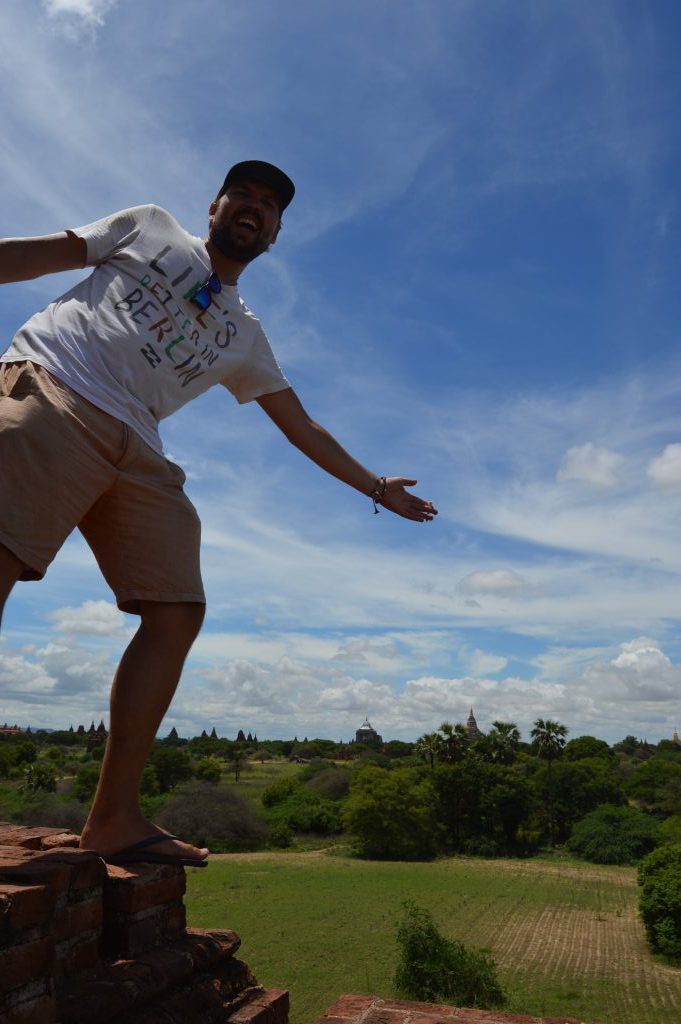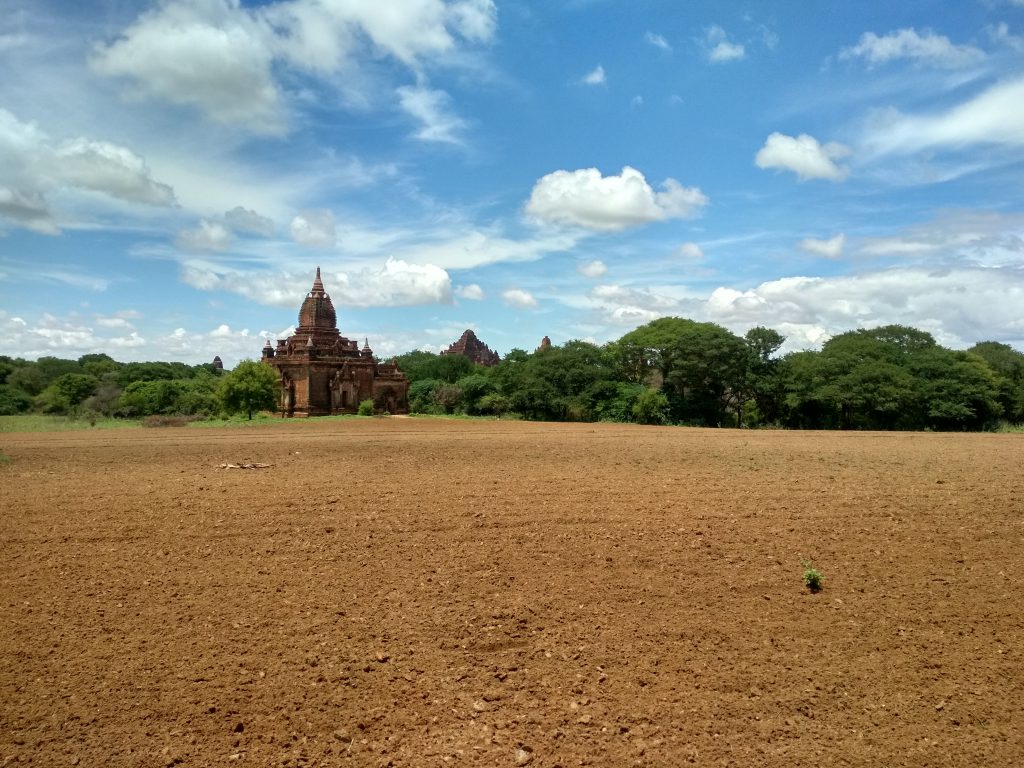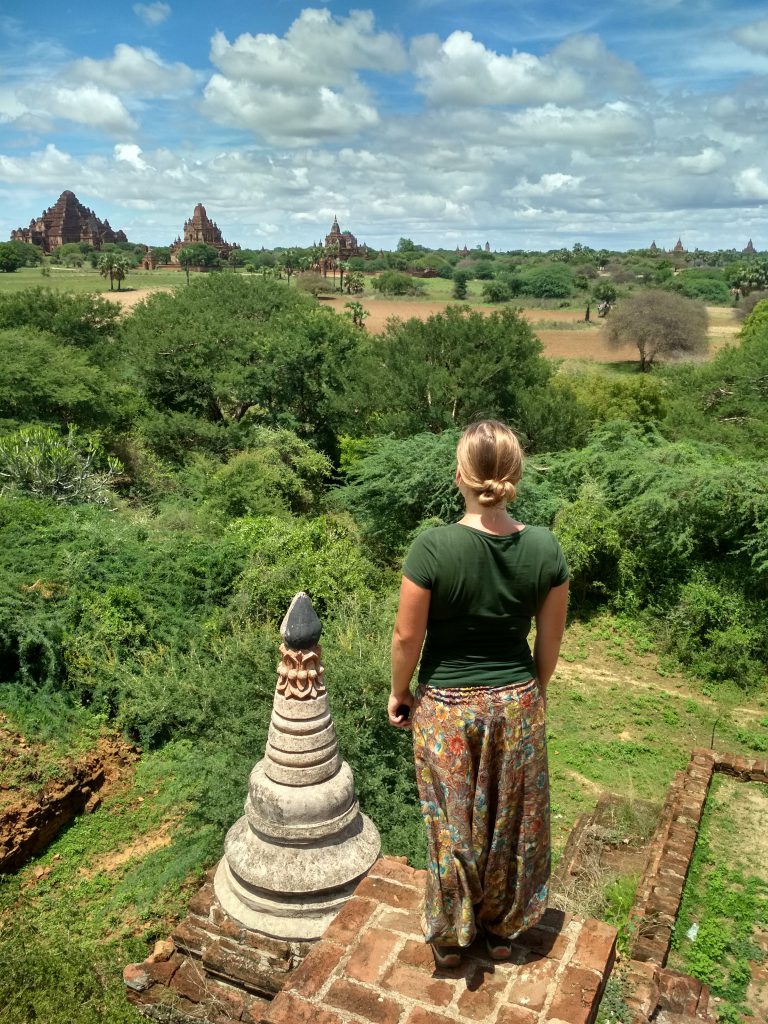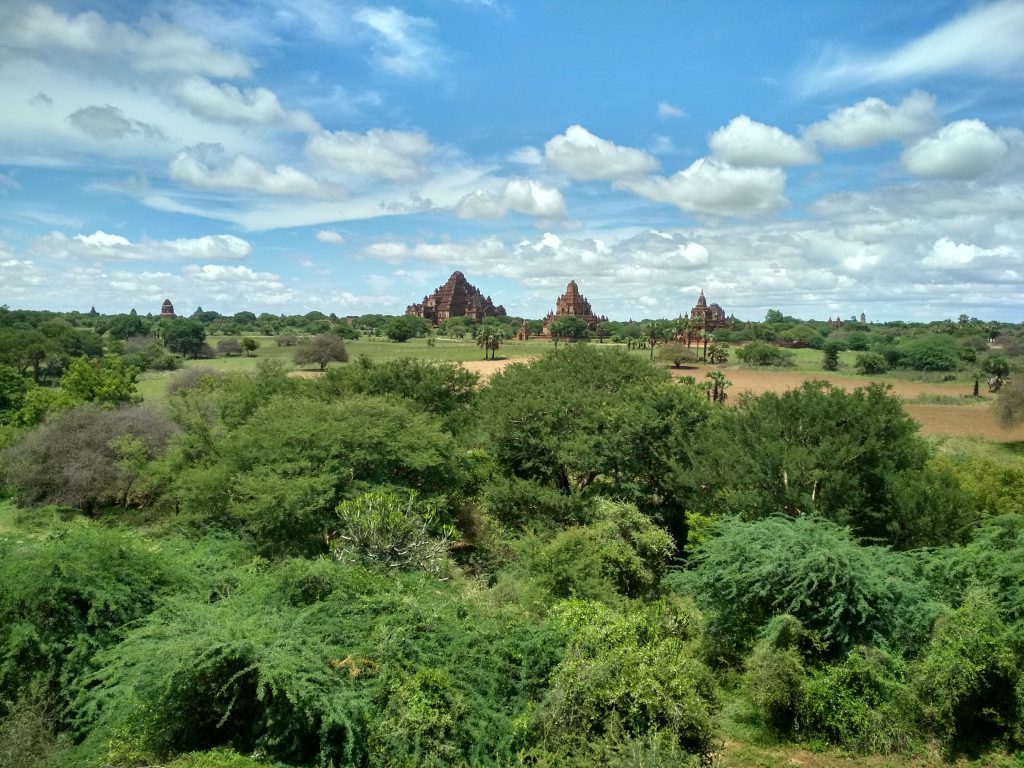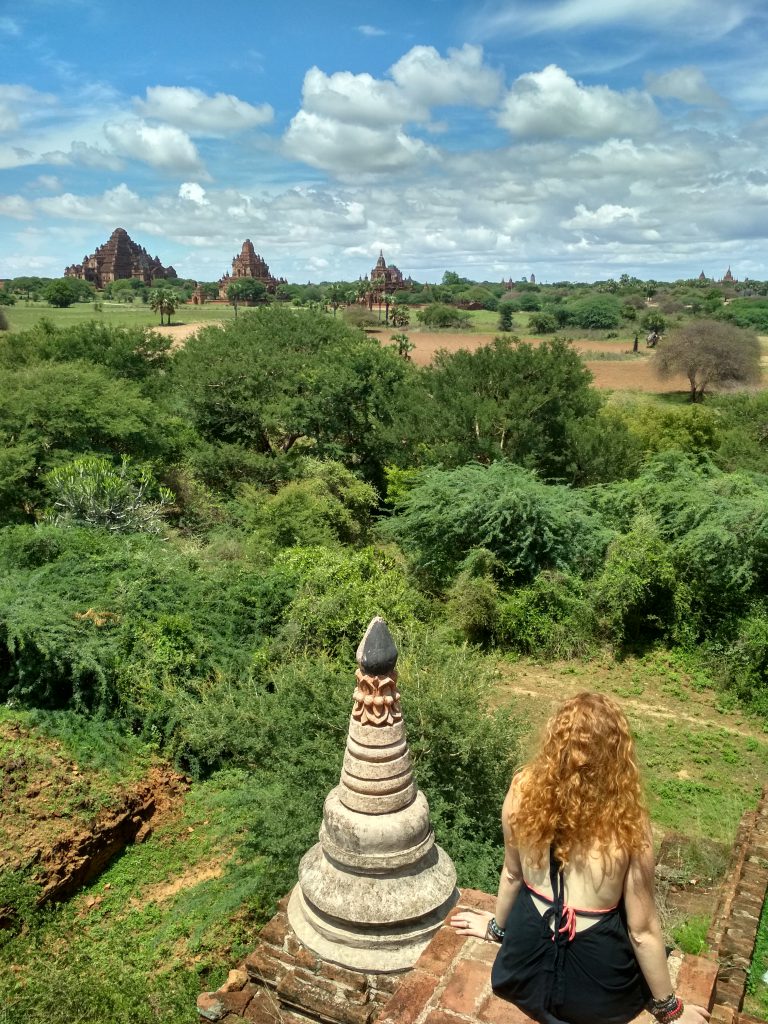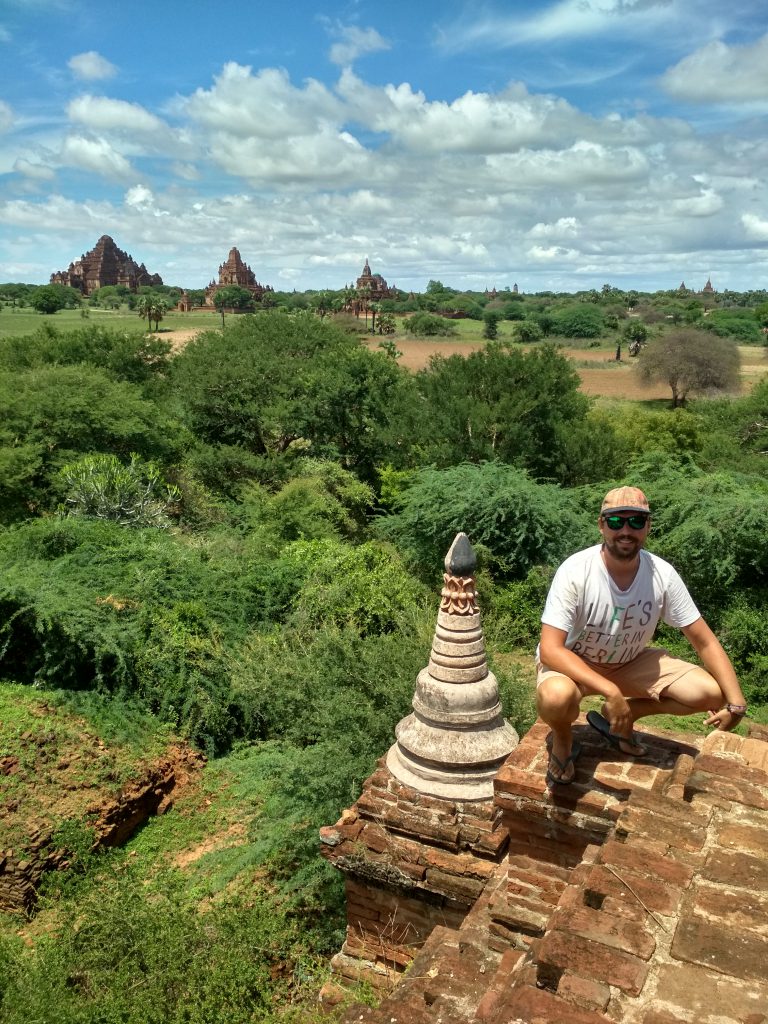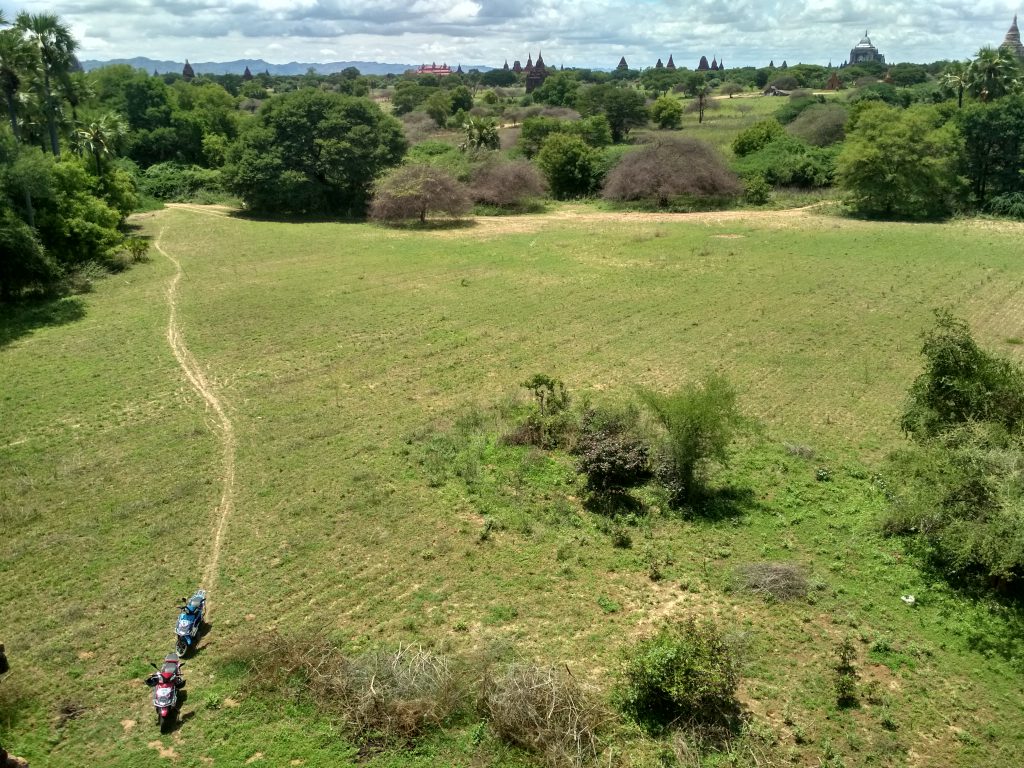 Worldtrip Berlin Tip: Bagan is basically build around the ancient site and is splitted in Old-Bagan, New-Bagan and Nyaung-U. Choose Nyaung-U for your accommodation and close to "Thi Ri Pyitsaya 4 St" – That's the only street in Bagan that is marked yellow on Google Maps – for a reason! That street has E-Bike-rentals, travel agencies, excellent restaurants and some beer places for the evening with the typical cheap draft beers. We stayed at the Golden Crown Motel, which I can suggest to you.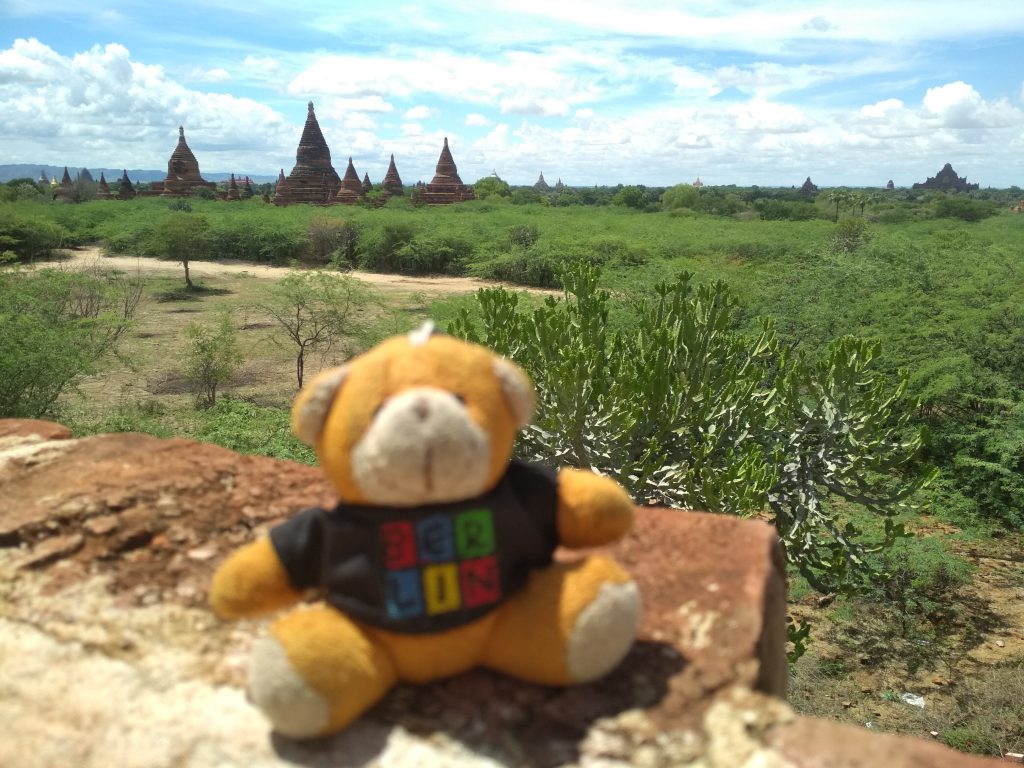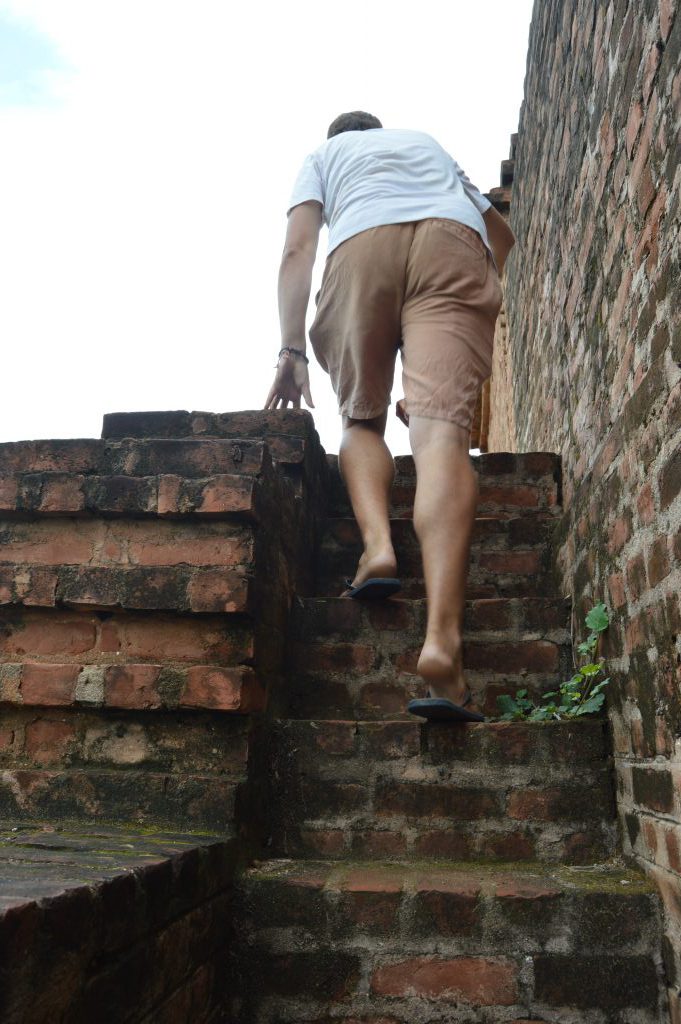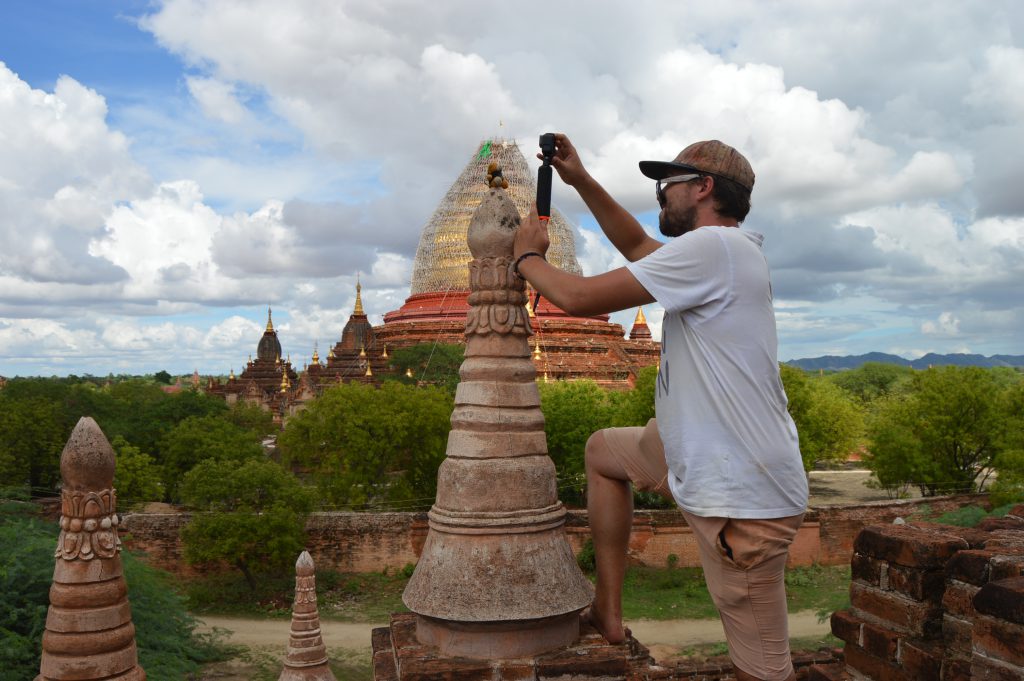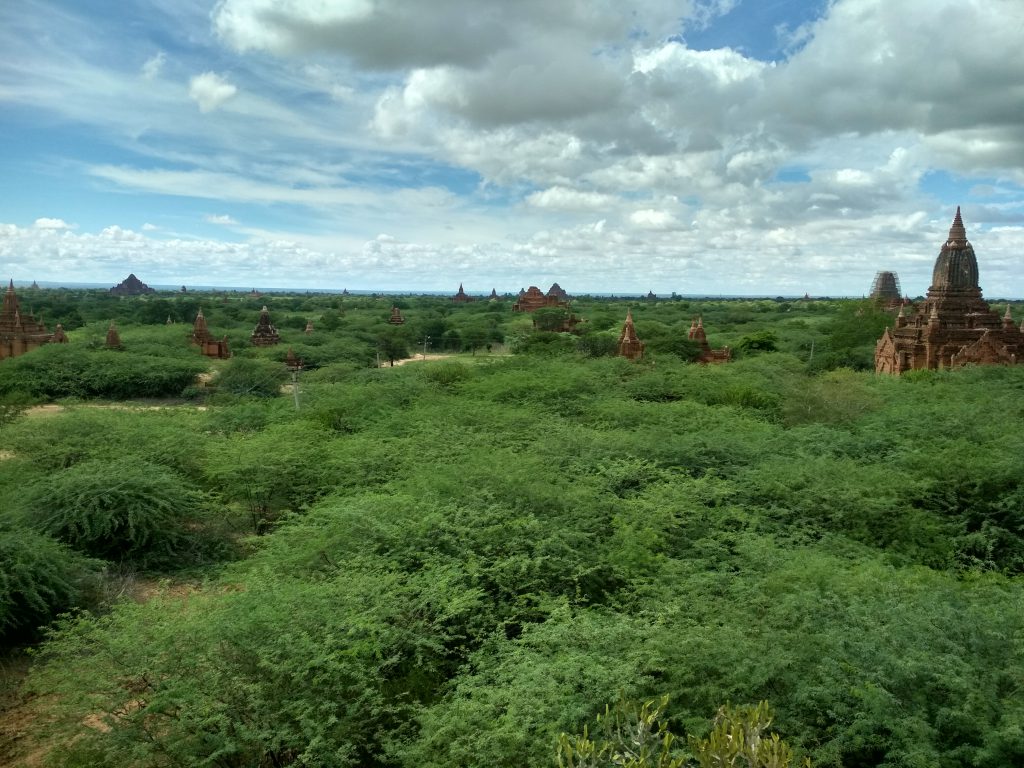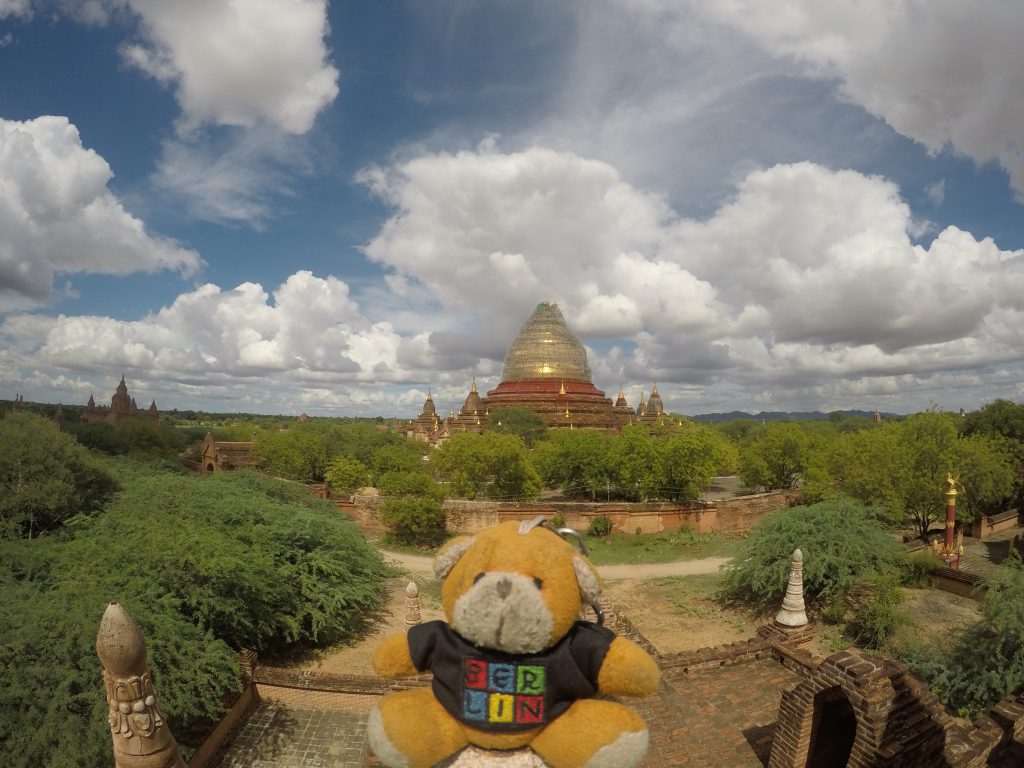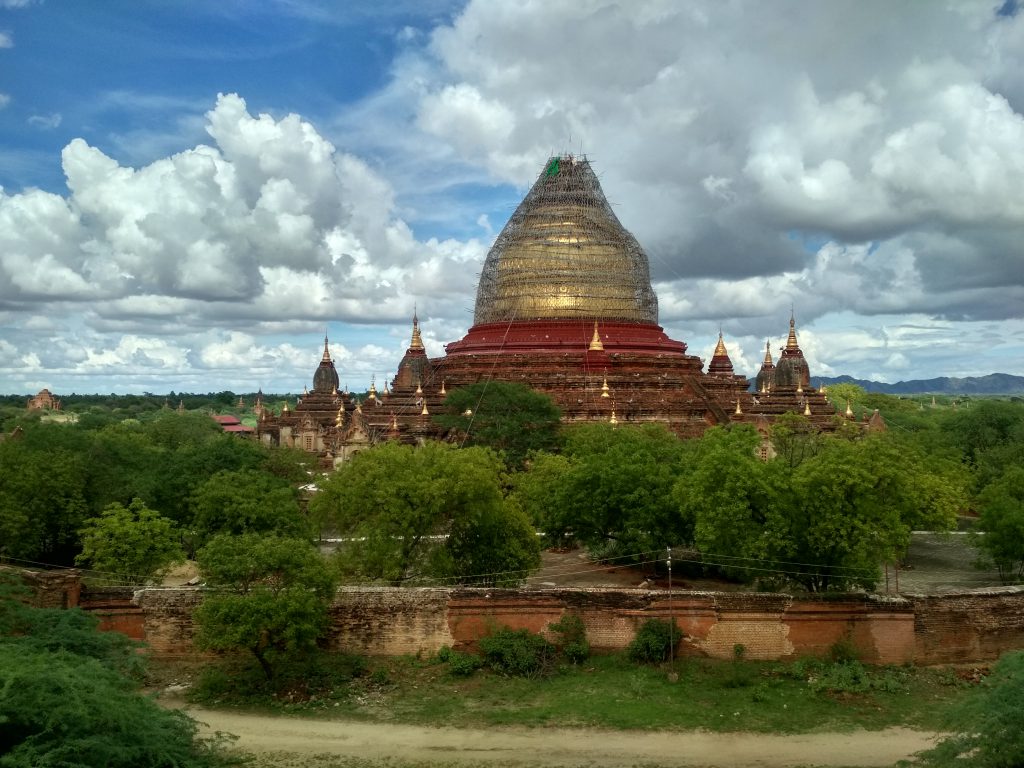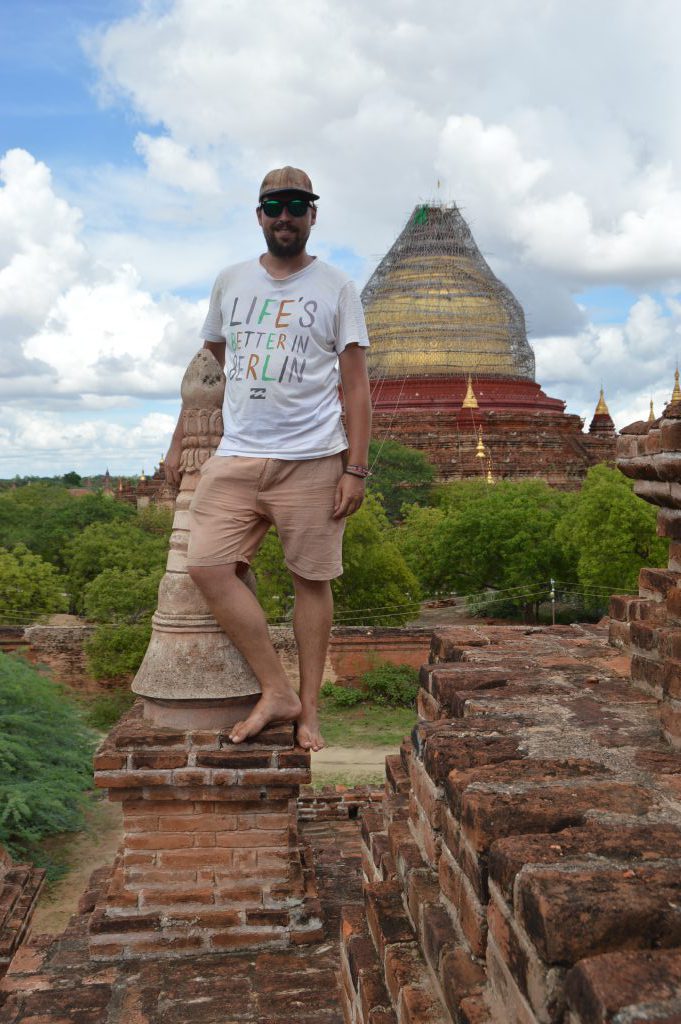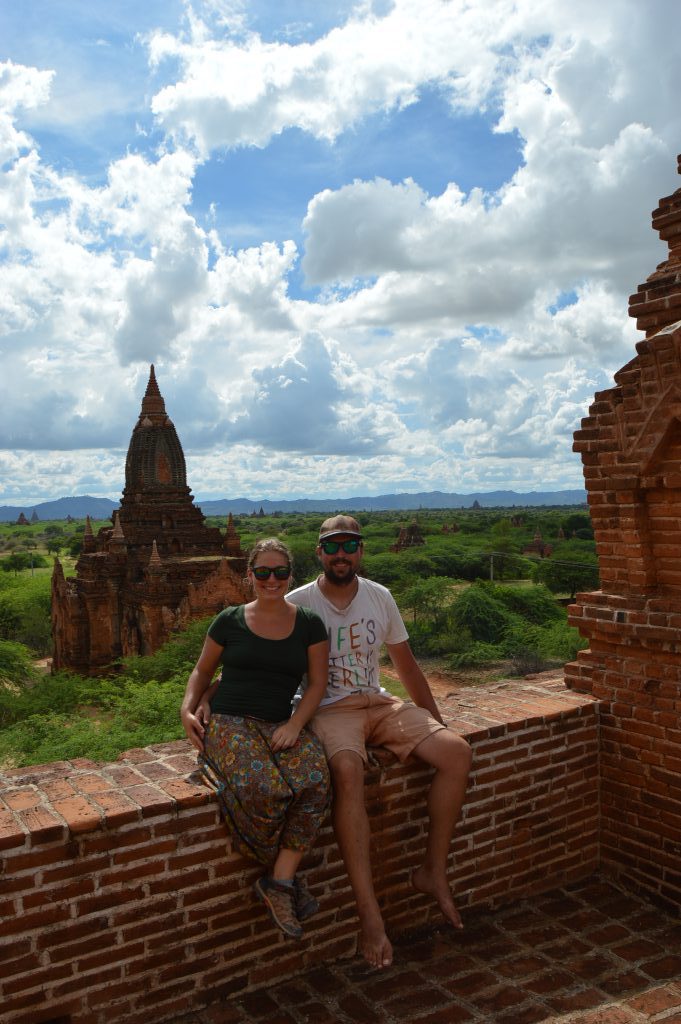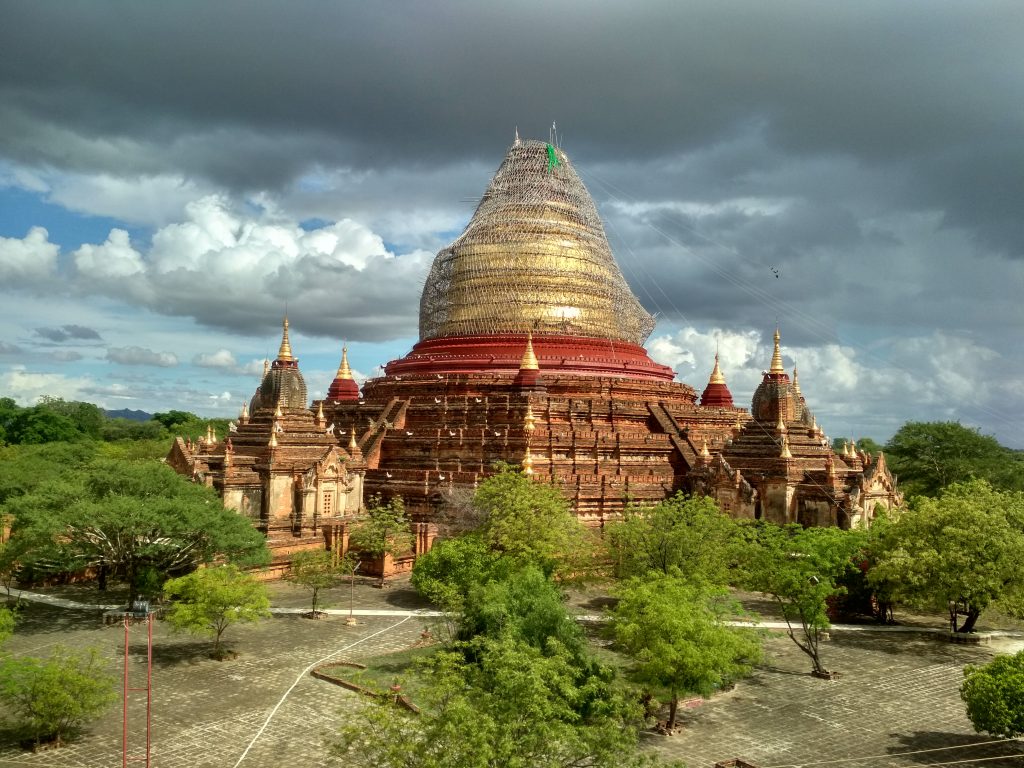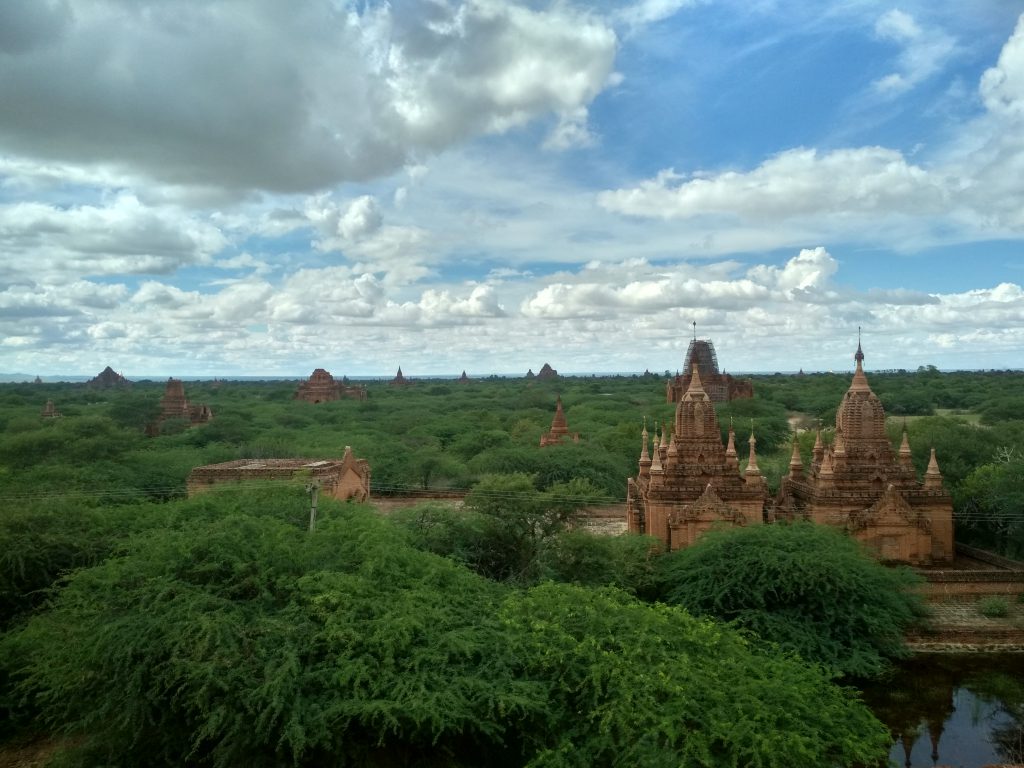 Worldtrip Berlin Tip: In Bagan there are only E-Bikes for rent for tourists. Be careful with the rental prices, as some people overcharge you. Our Motel (Golden Crown Motel) rented those bikes for 4000 Kyat.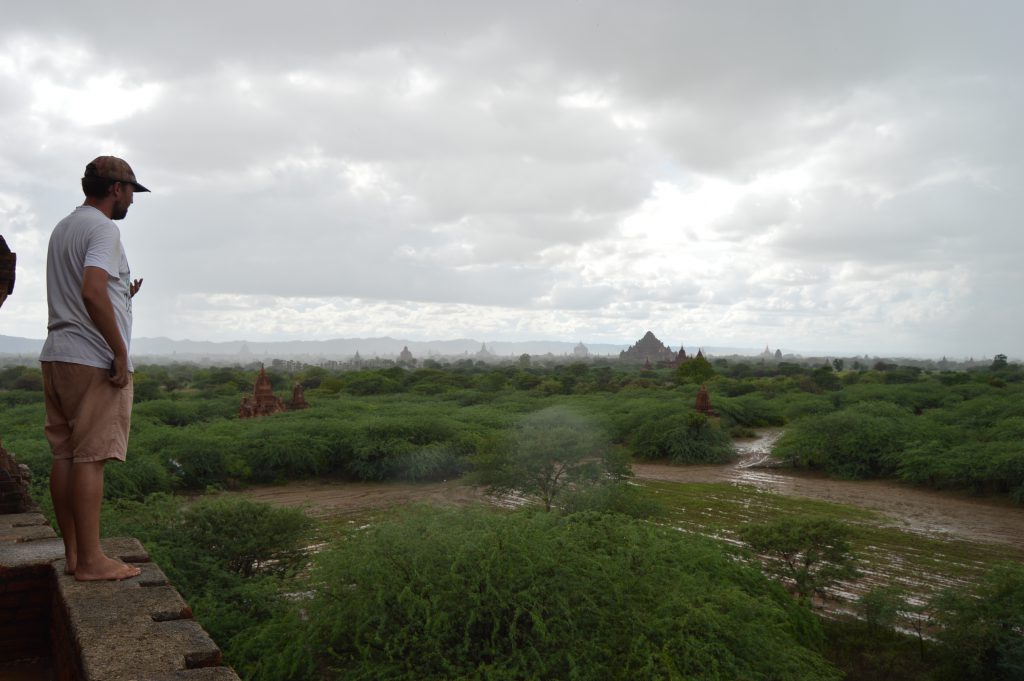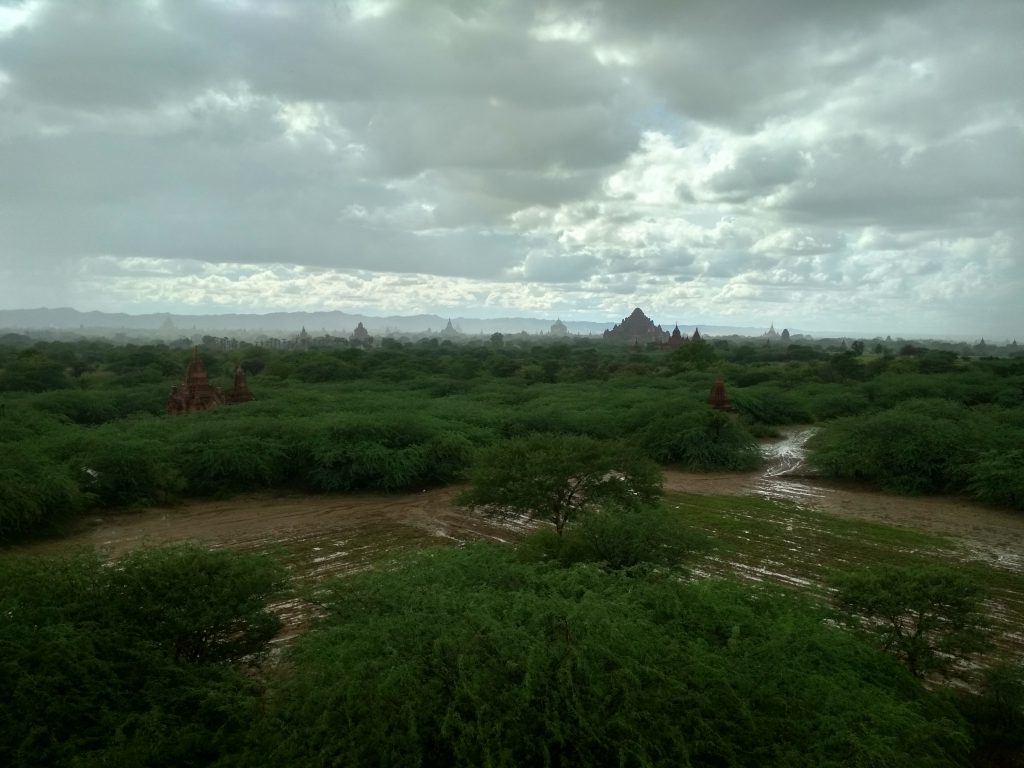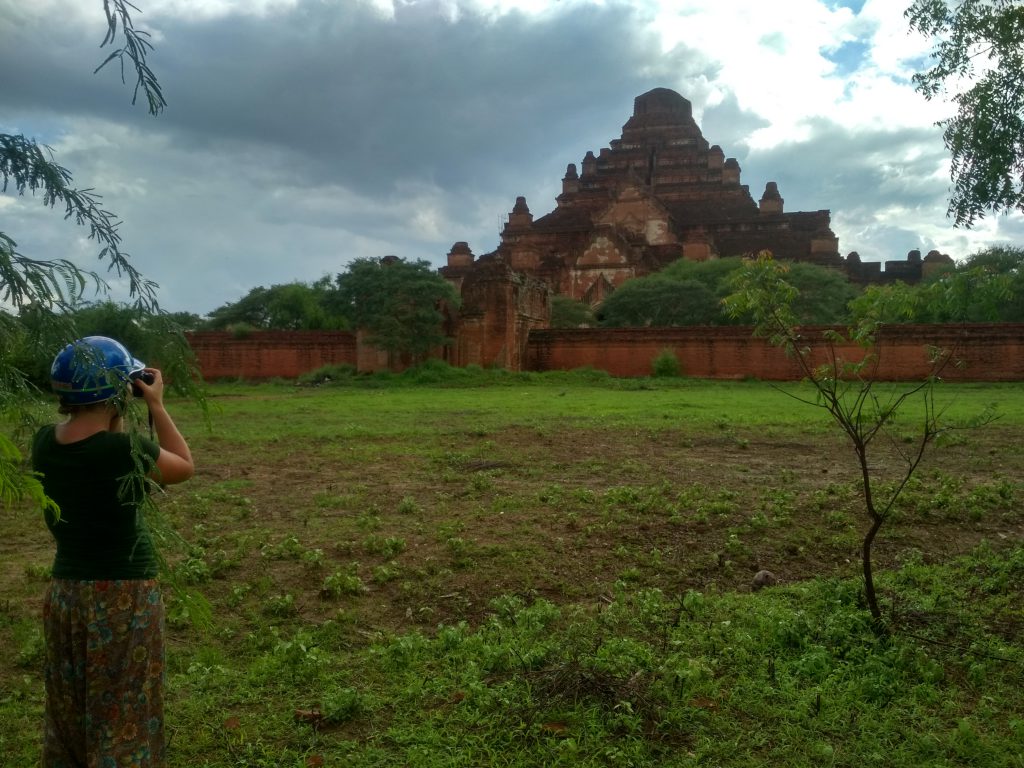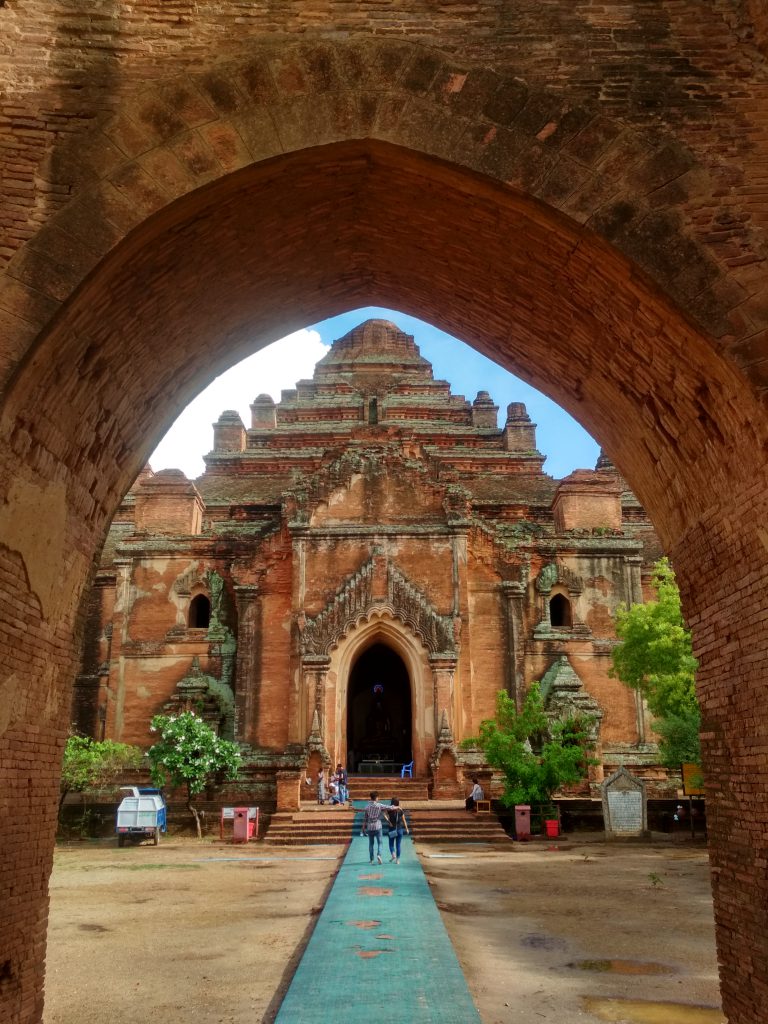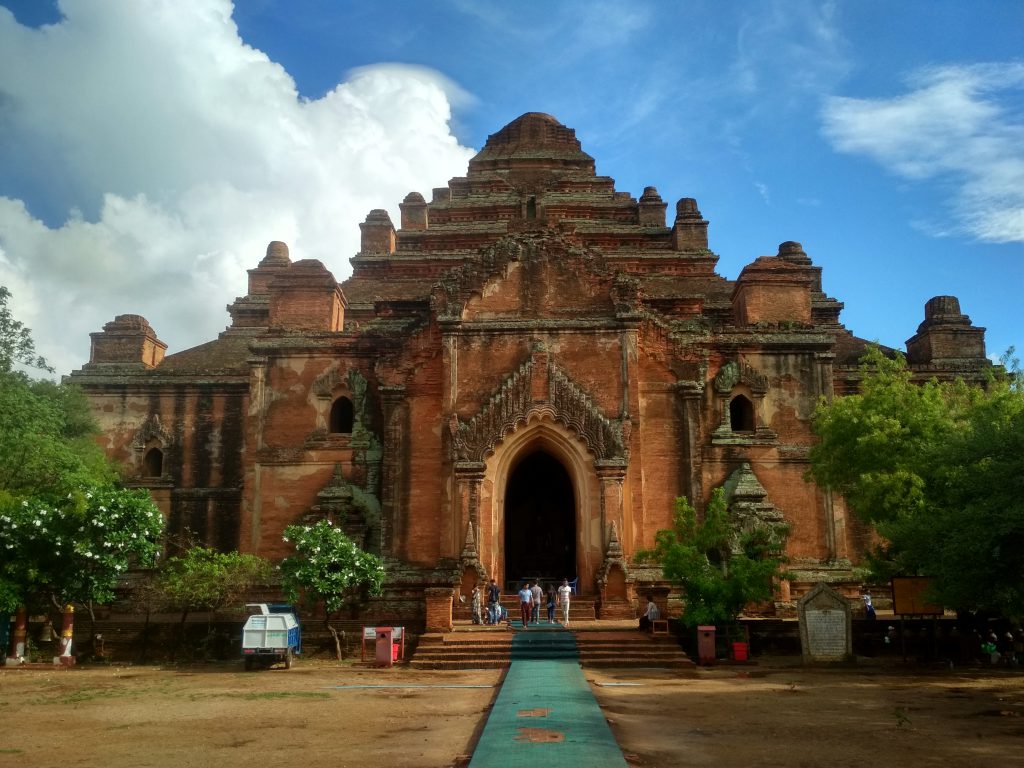 Worldtrip Berlin Tip: As I'm normally more a fan of Google Maps, Bagan got me a bit more into Maps.me as Google Maps is totally useless for exploring the site. Maps.me will offer, in this case, the far better road map, positions of the temples and, by the notes people can add, the perfect guide to the climbable temples, which became rare after the earthquake in 2016. Since Bagan I mostly use both apps and combine the information's I they give.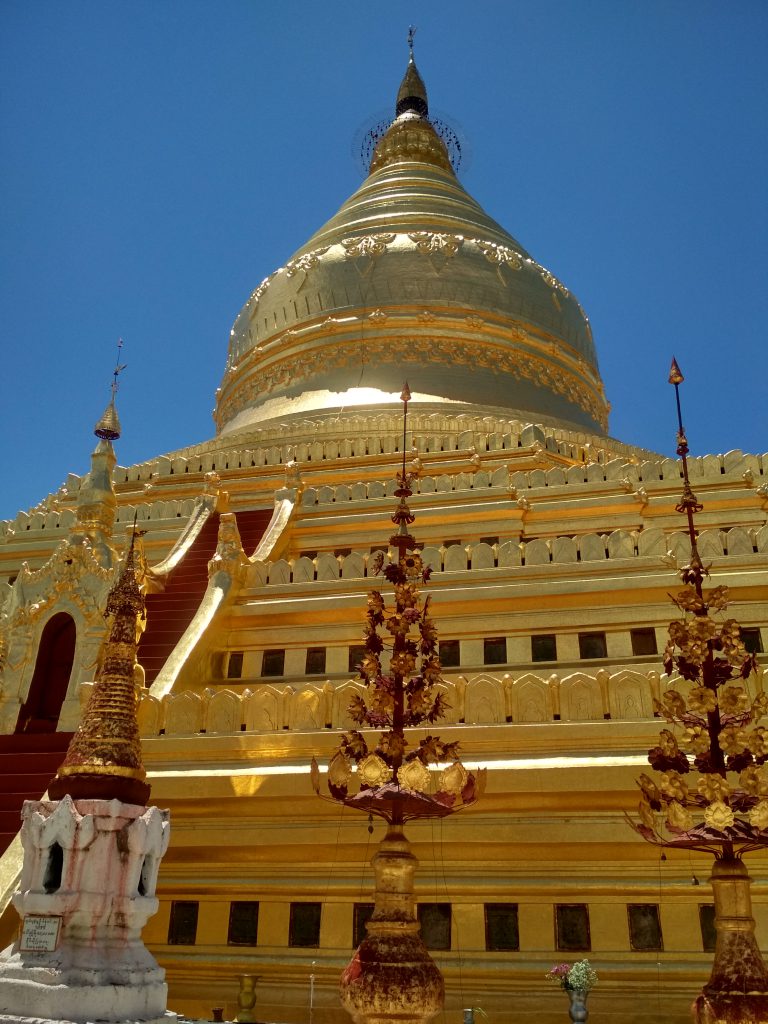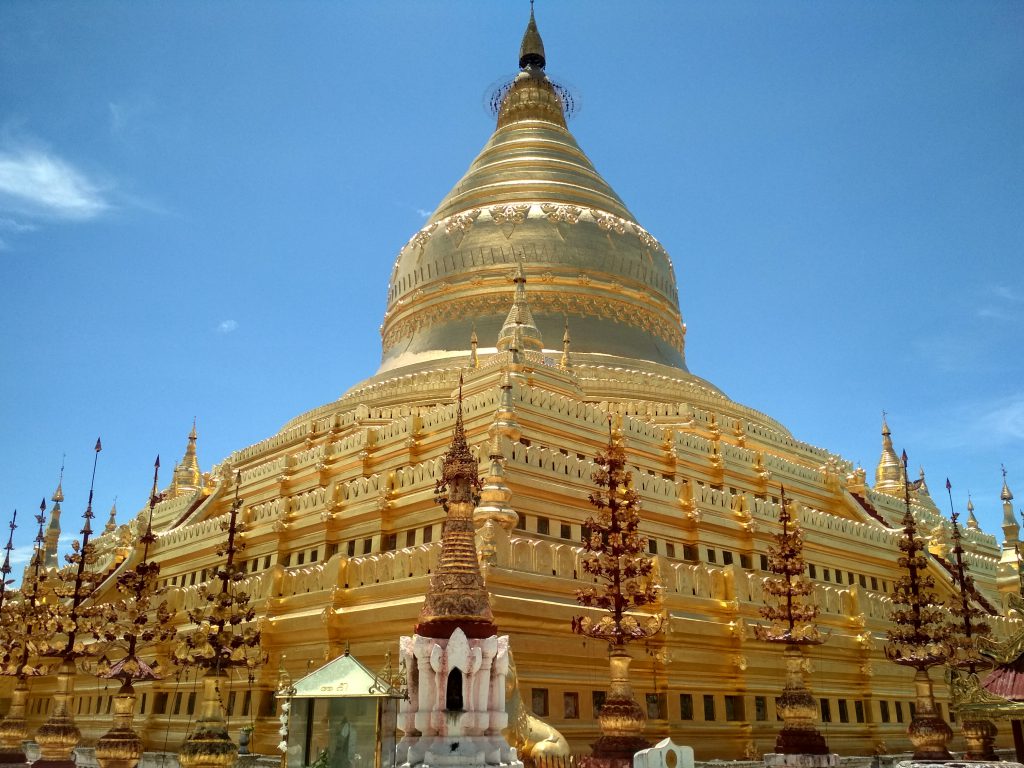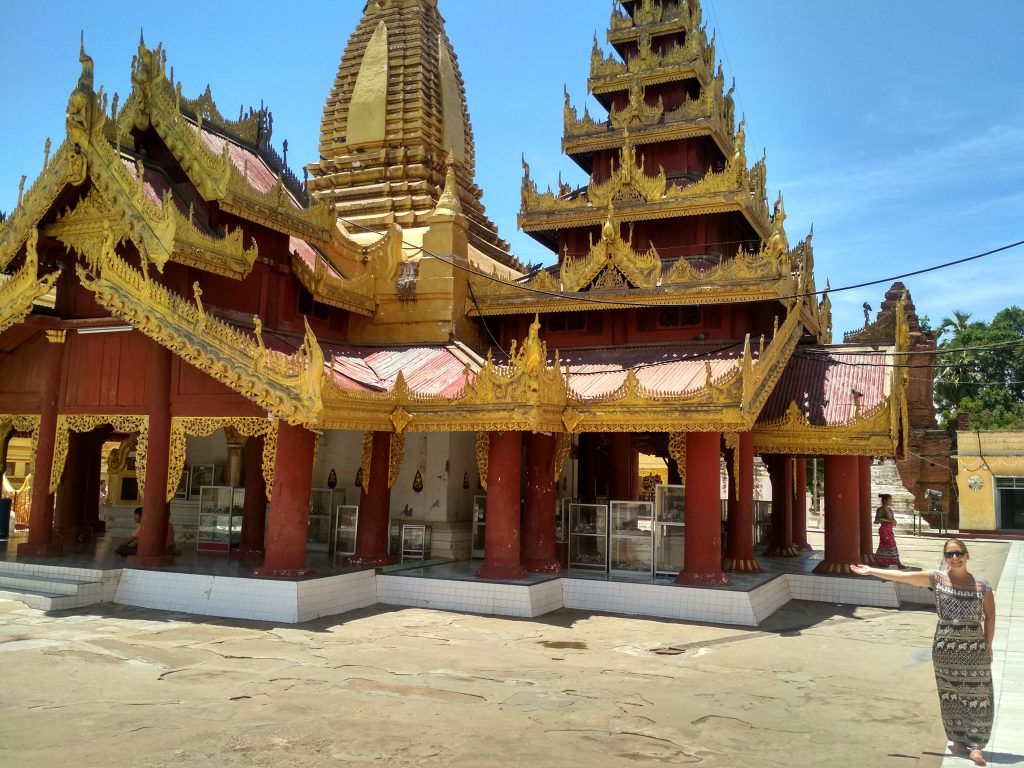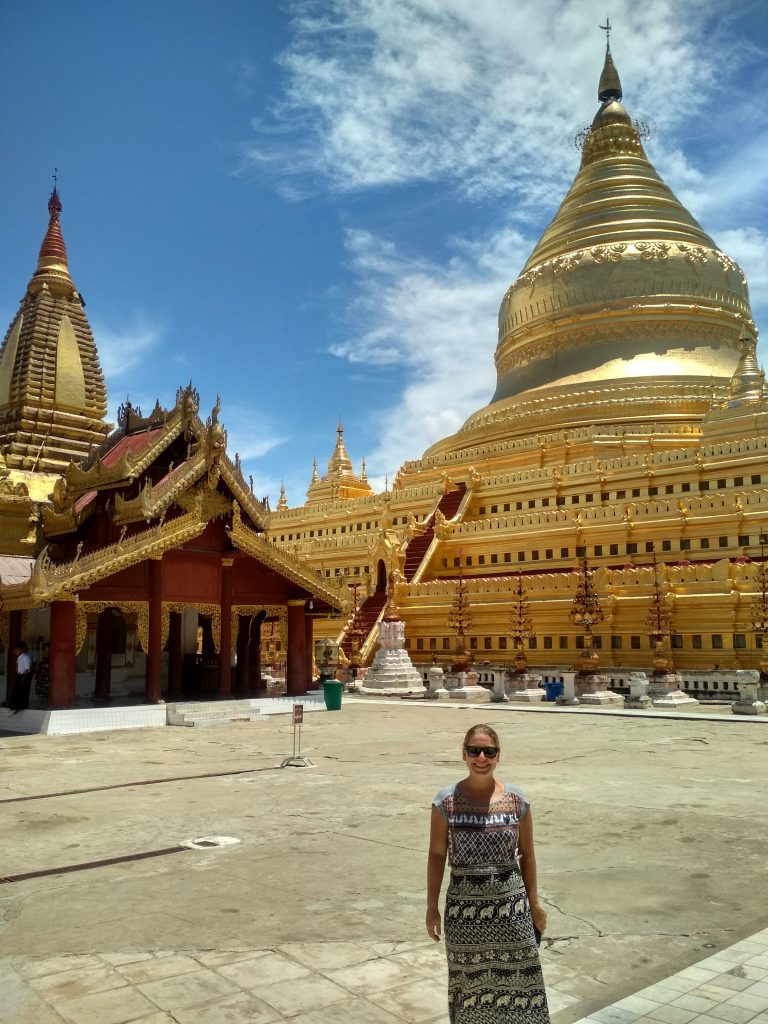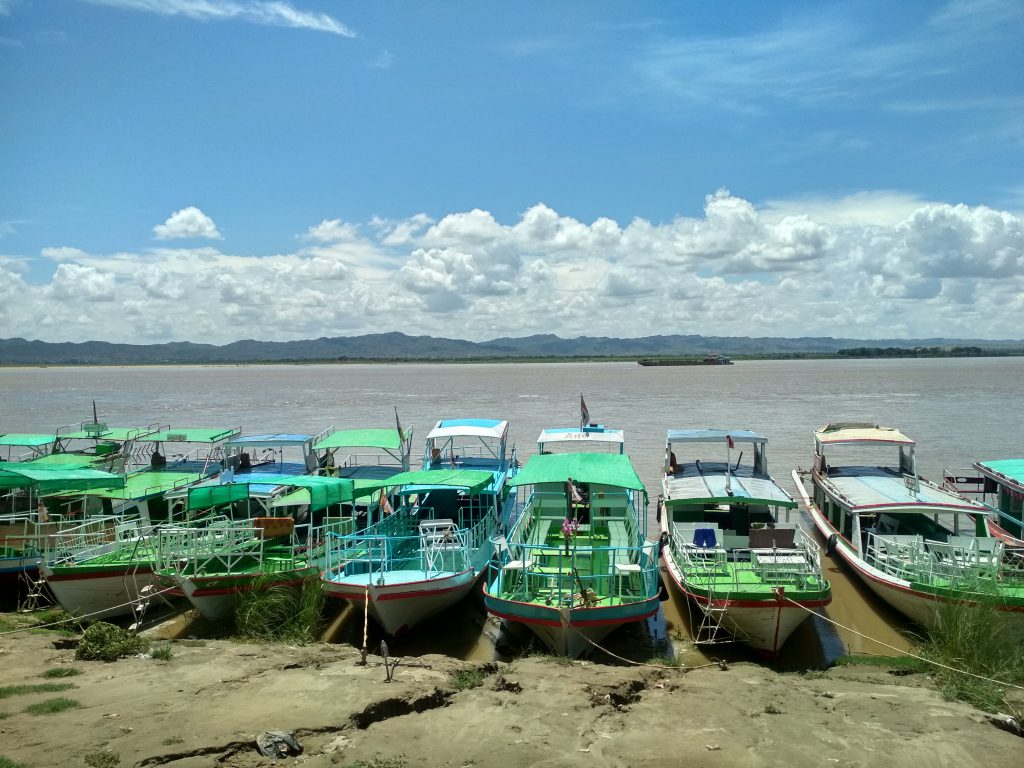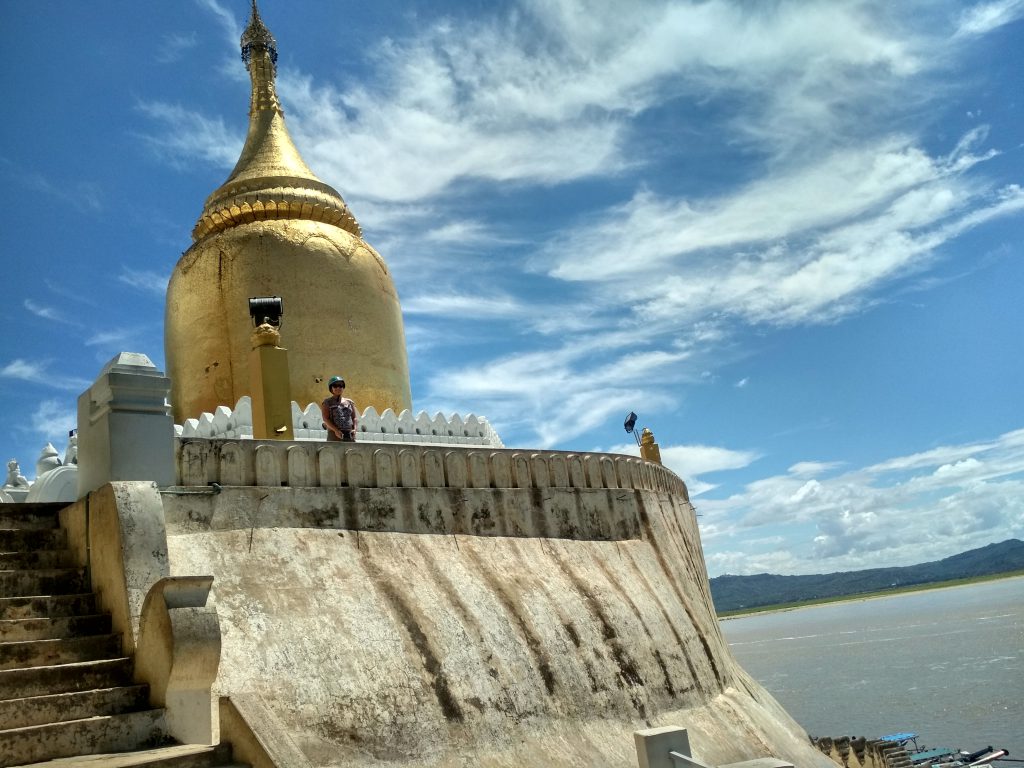 Worldtrip Berlin Tip: As climbable spots became rare, the locals got the point already, that tourist search for them. Sadly, they take advantage of this and put locks on the last once you can climb and wait for you at the main road close to it. They will offer you to show a climbable temple and then ask you for money to open the lock.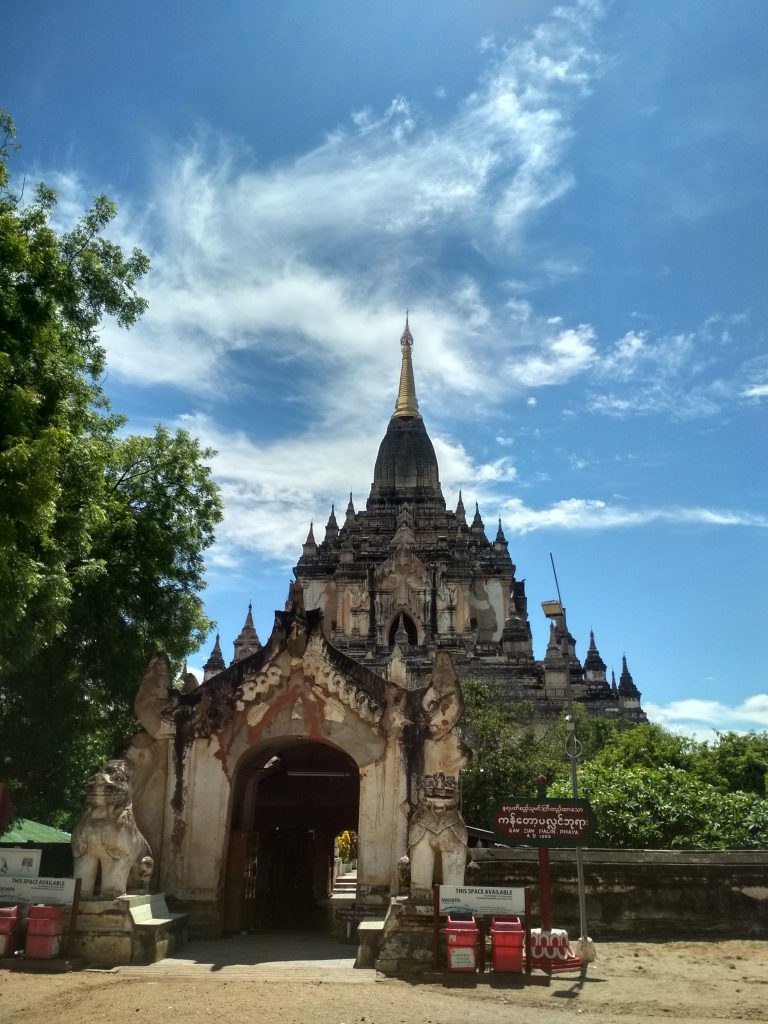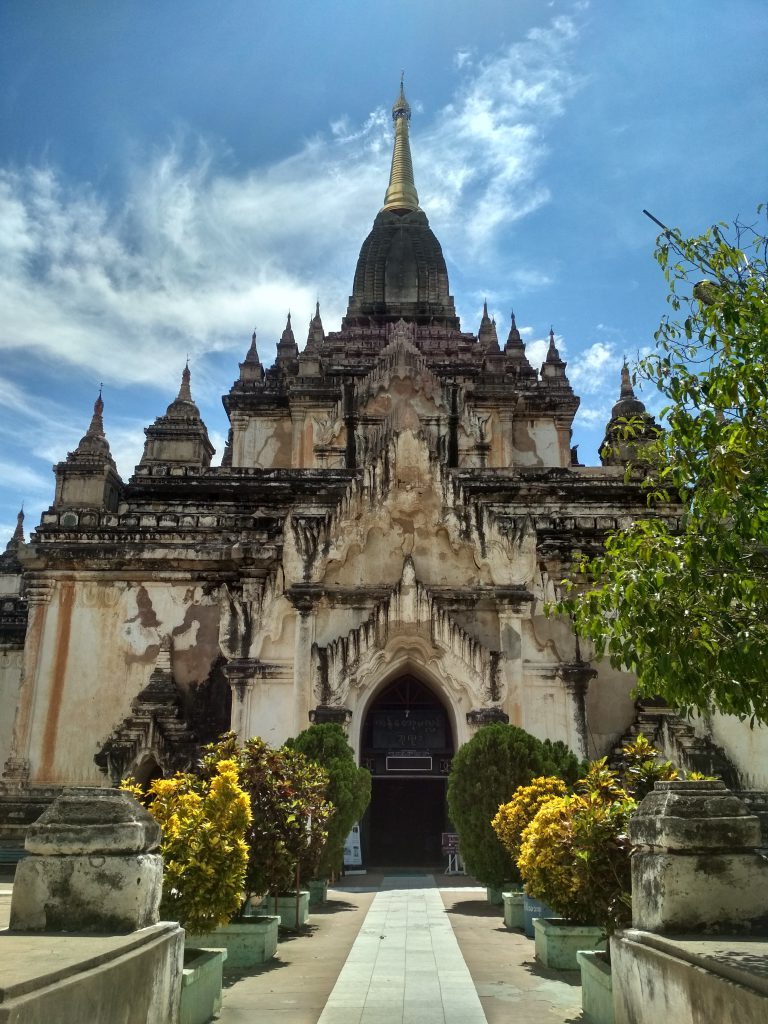 Please share your experiences, tips and tricks about Bagan in the comment section to help others!
Check out more Myanmar articles!