From Mumbai we flew with Air India to Chennai in the south as a last stop in India. A day before we made some requests for Couchsurfing again and we were again lucky as two people confirmed after a few minutes.
Arrived in Chennai we took the local train to Mambalam Station were Ankit, our lovely host, picked us up. Ankit is working for the government in the tax office and is a real passionate traveler and Couchsurfing community member. We arrived late, (around 11.30) but we still had some talks about the next day, as Ankit had to work but Shiv, the other host who accepted us, offered to show us around town, so we decided that it is the best that Ankit will drop us of at Shivs' place. I asked Shiv for the address and showed Ankit the location on G-Maps – At this moment his eyes went big and he said: That's exactly where I'm going for work!!
It turned out, that Shiv lives in the building complex where Ankit is working – and they didn't know each other until this day. All this in a 13 million people city!!
Next morning Ankit took us on his motorbike to breakfast and then to Shiv / his workplace what worked out pretty well with 3 people on the bike.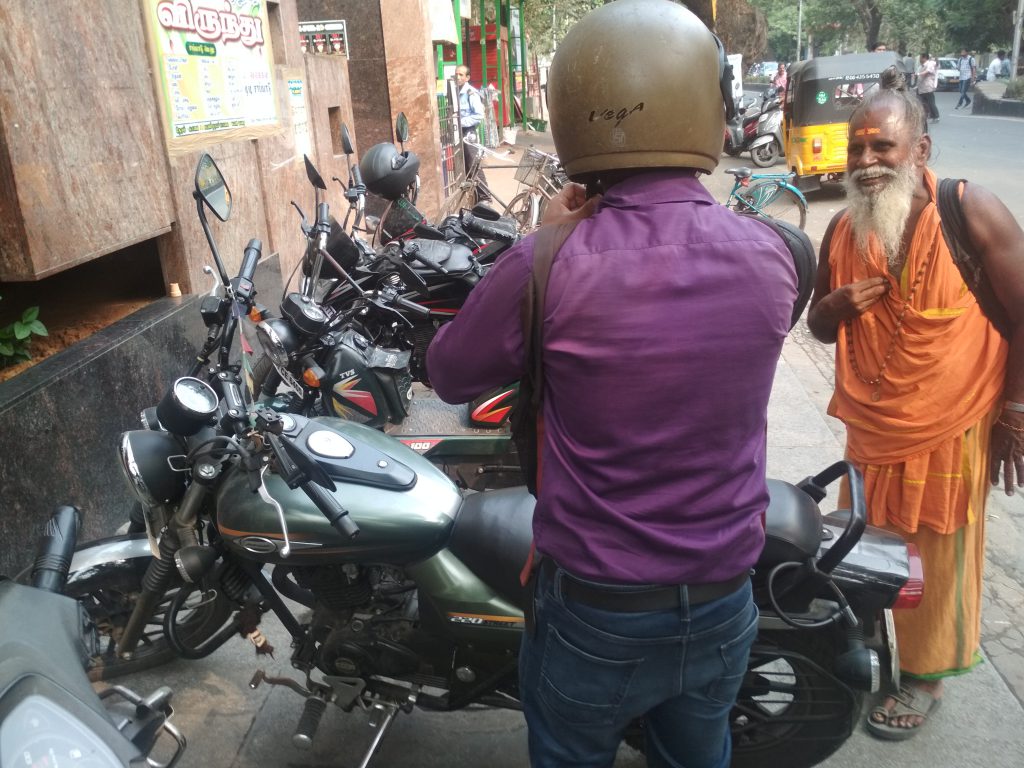 From this point Shiv took over and we started to explore the city. Our first stop was the xxx temple. It turned out, that Shiv is a very knowledgeable when it comes to religions, Indian culture and general knowledge, so we learned a lot during the day.
PS: I asked Shiv to write a guest author article about Hinduism and the cast system in India, so you might find them soon in the guest author section
After that we went to the Burma market at Chennai Beach station, which was sadly still closed, so we went on to the Light House and Marina Beach area.
Worldtrip Berlin Tip: People told us that Burma market normally starts at around 16.00 o'clock – keep in mind that normal can be everything and nothing in India.
Worldtrip Berlin Tip 2: Take the elevator on top of the Light house for best city views. (50RS)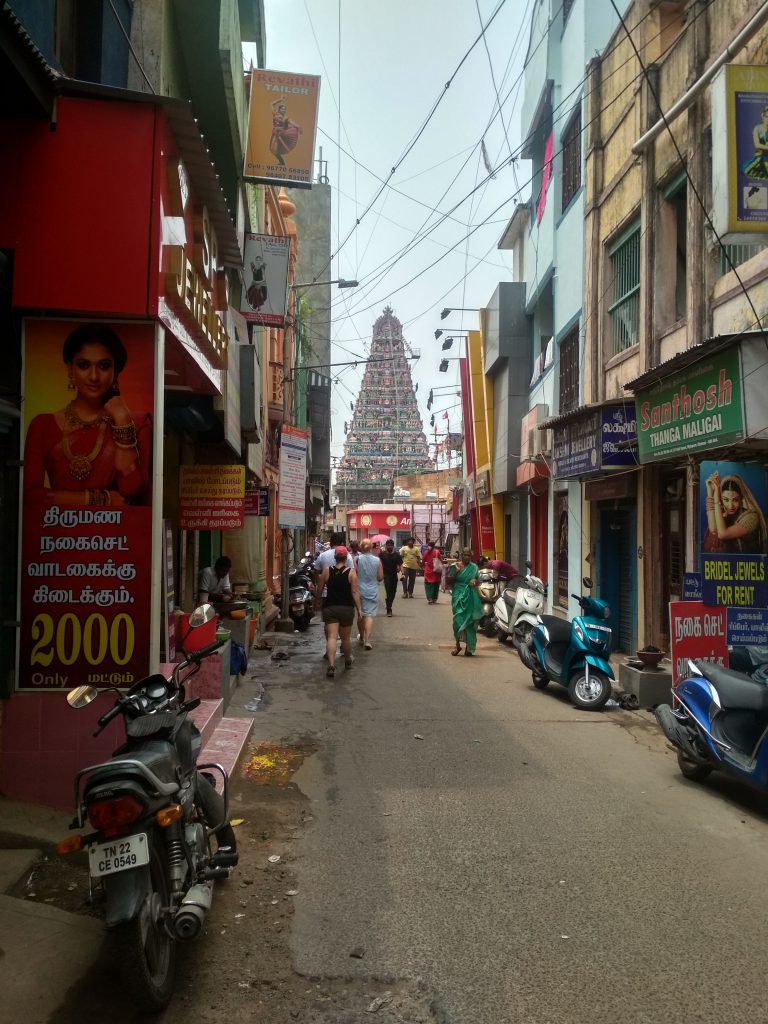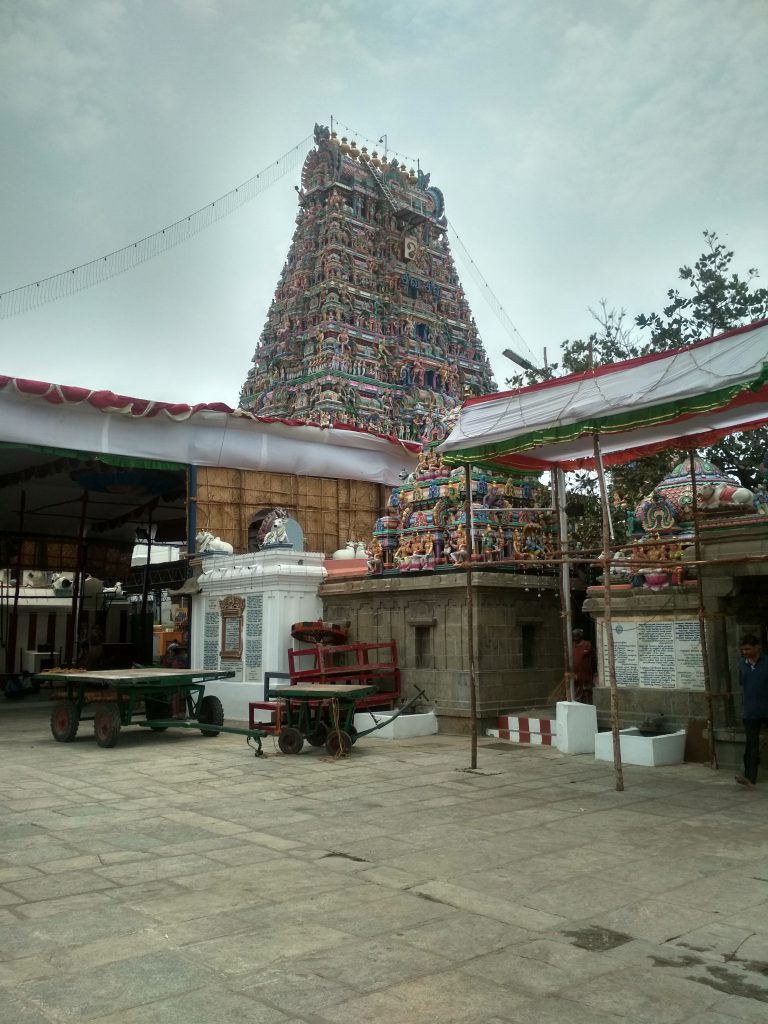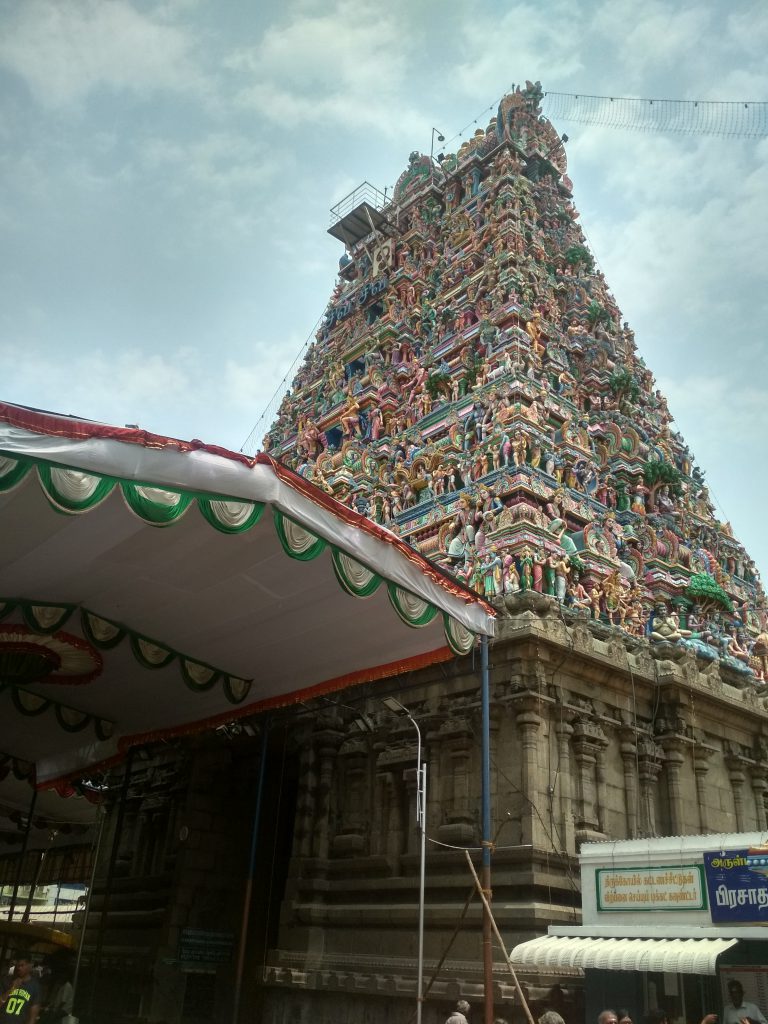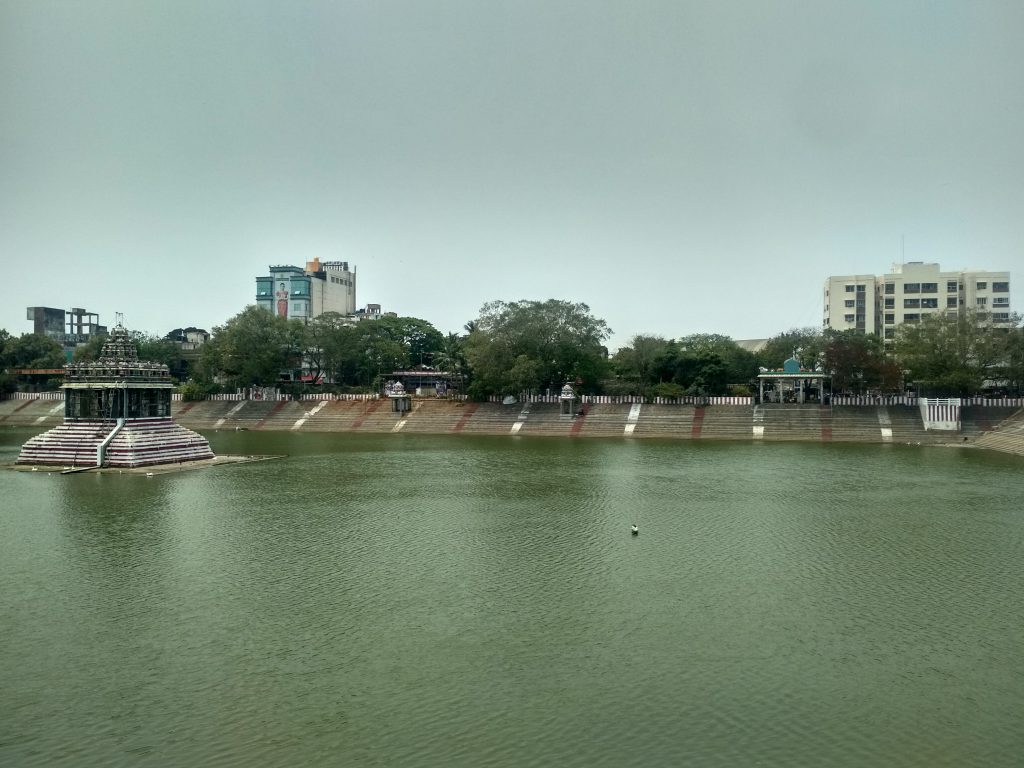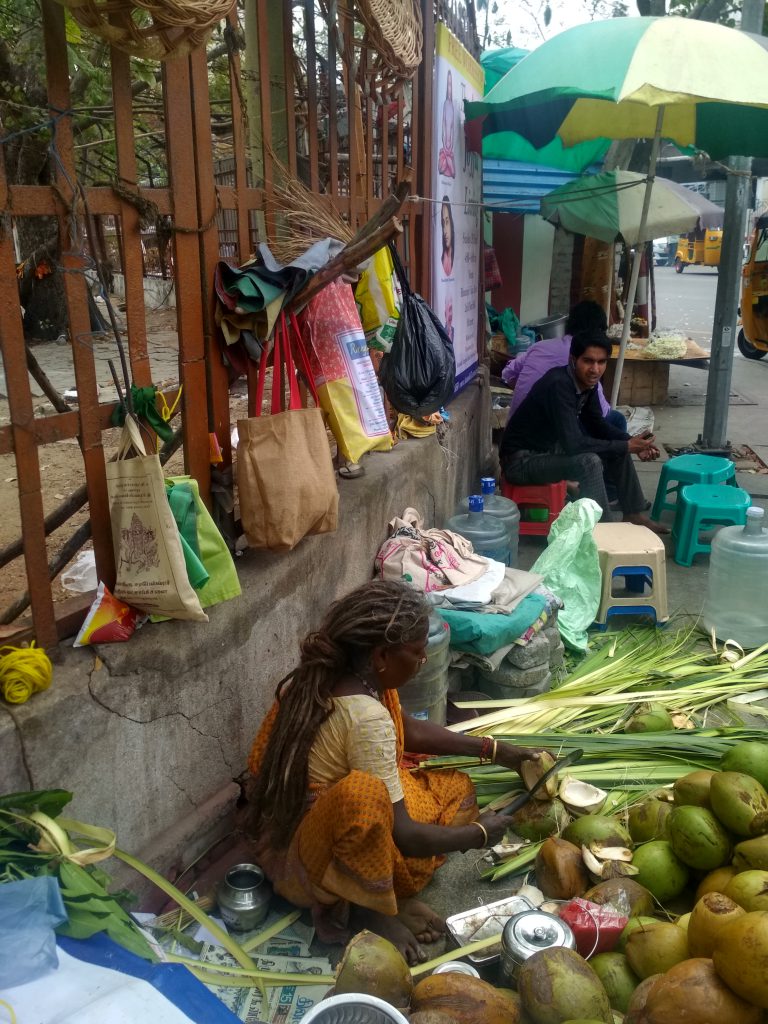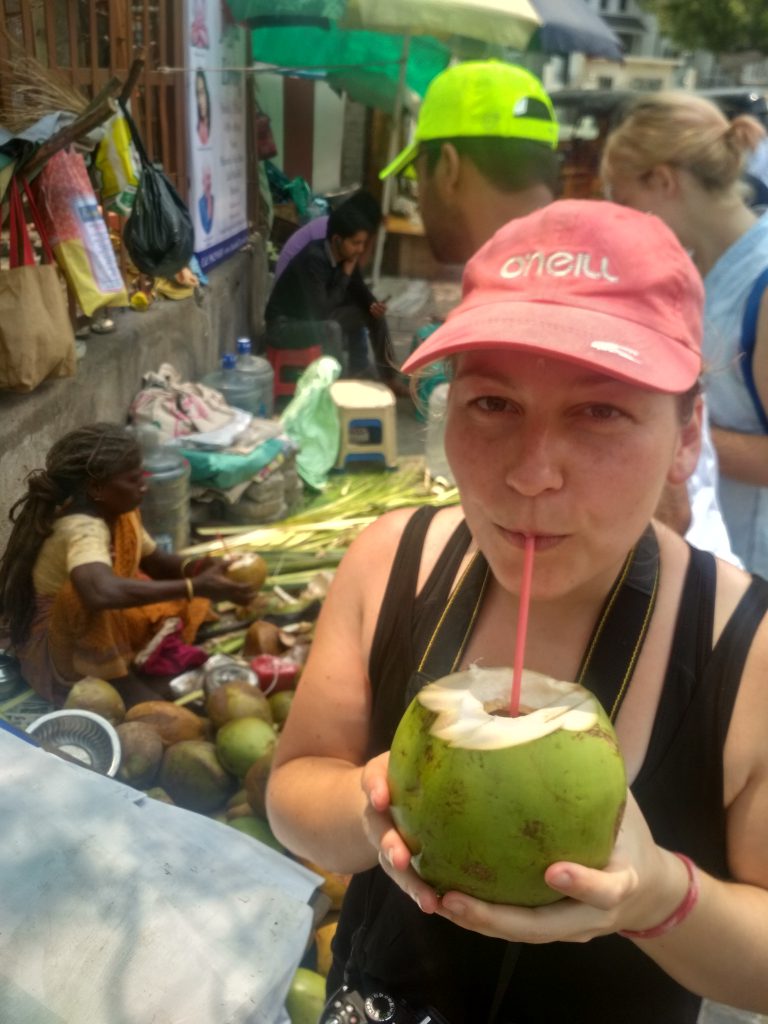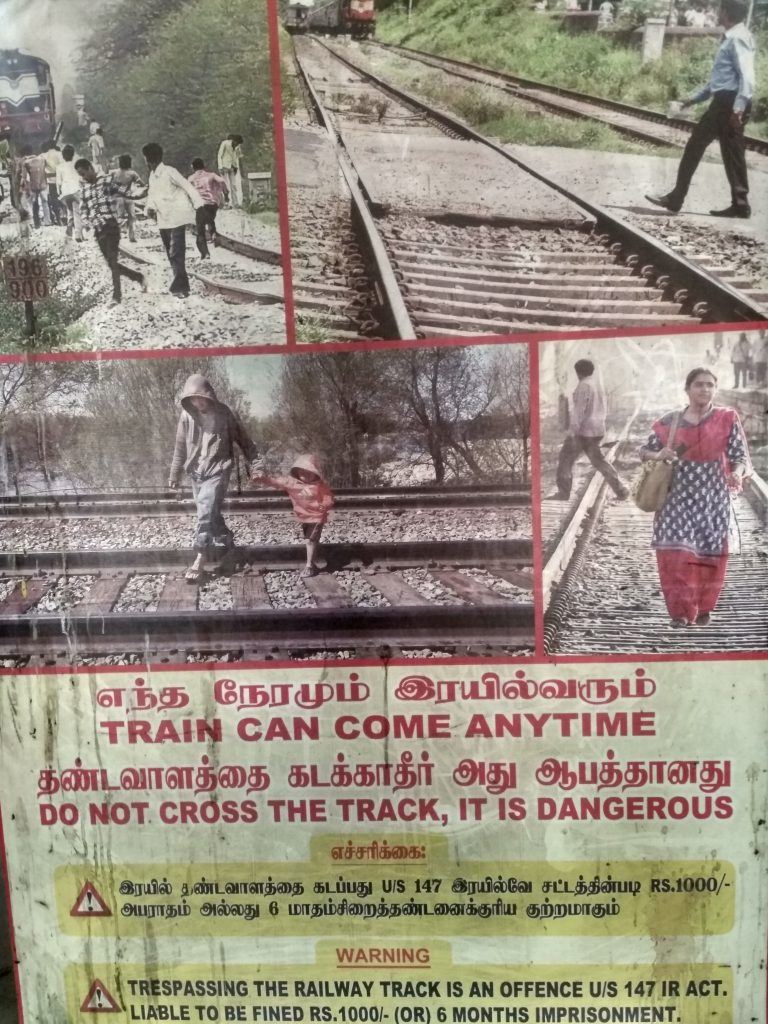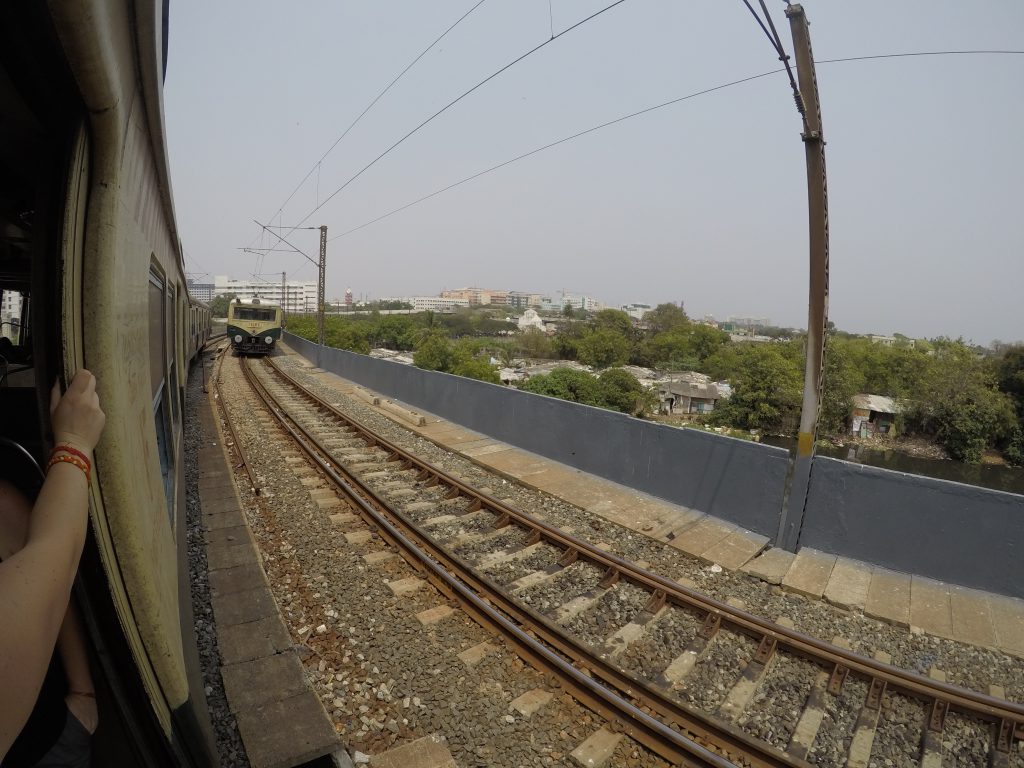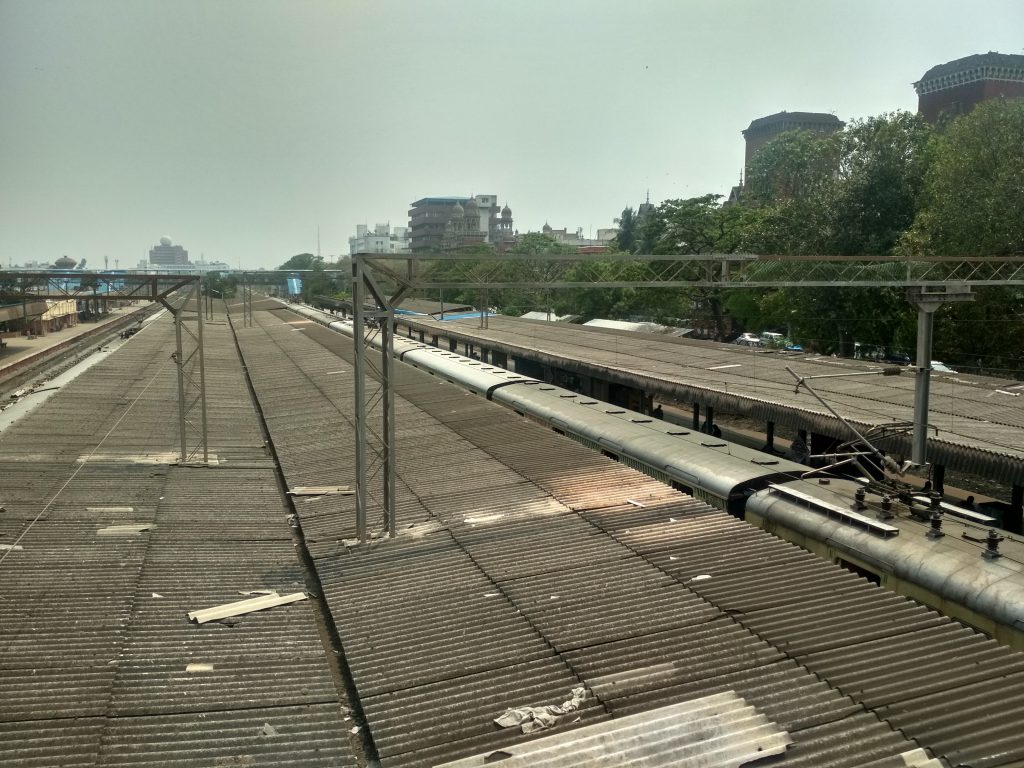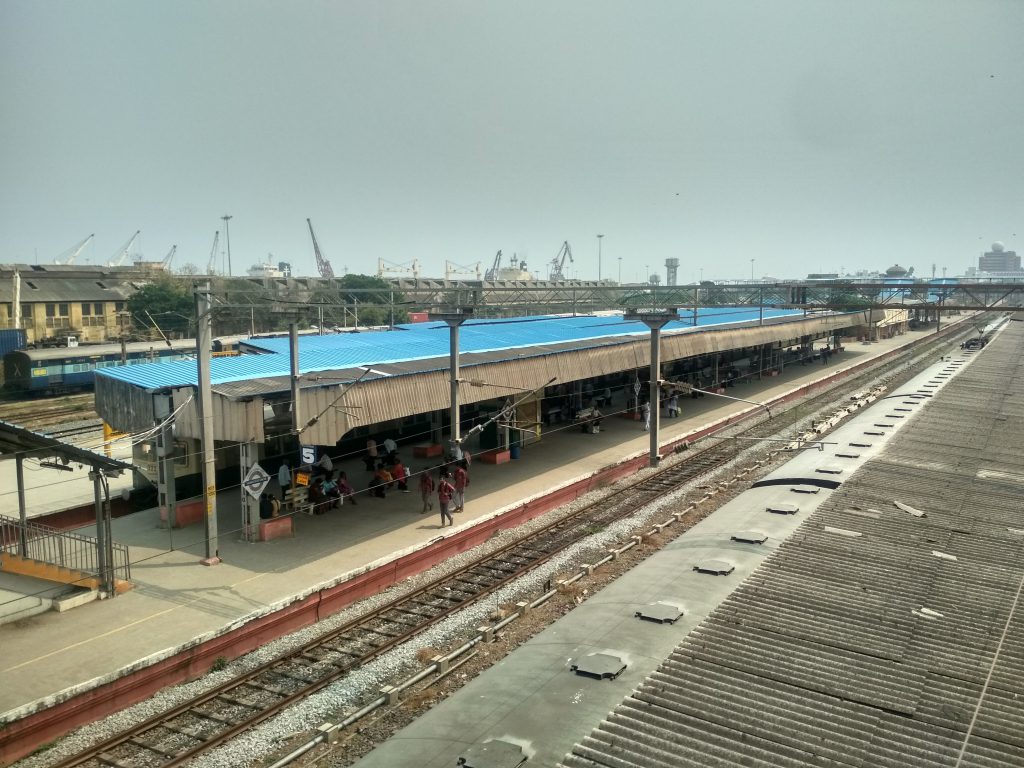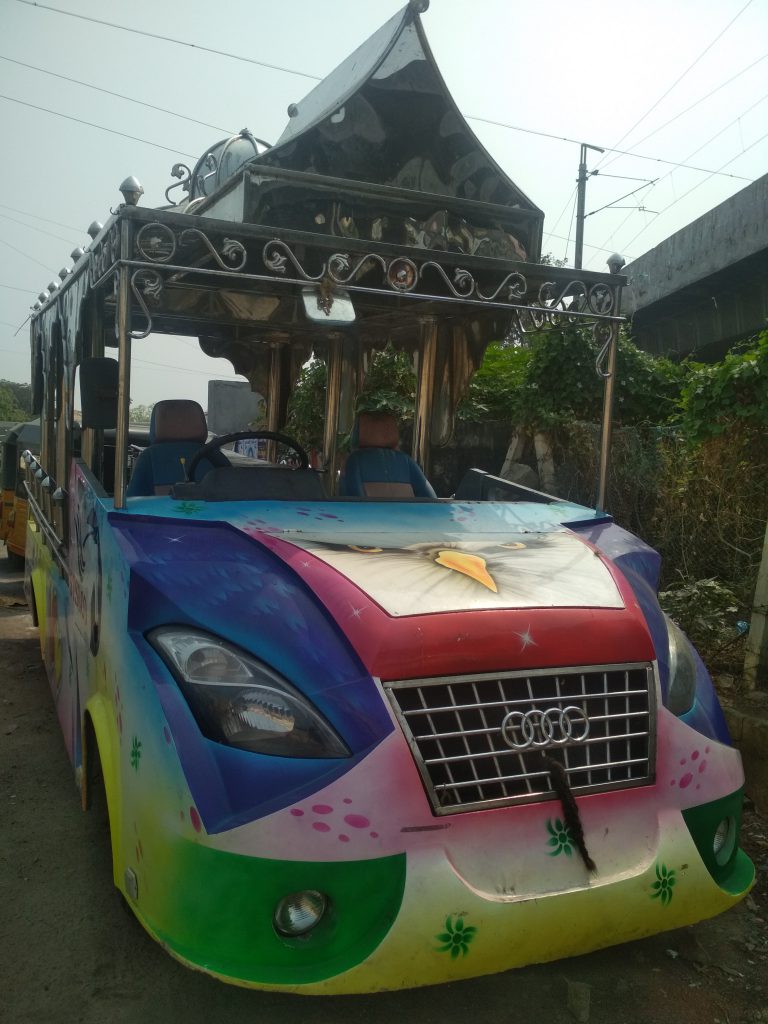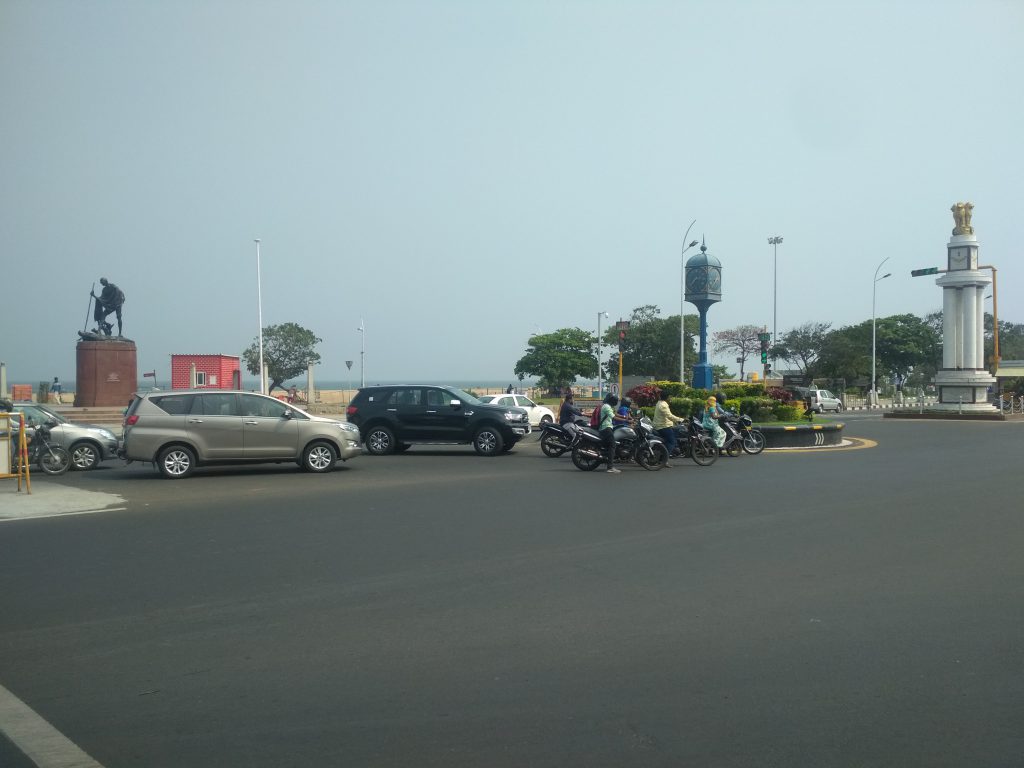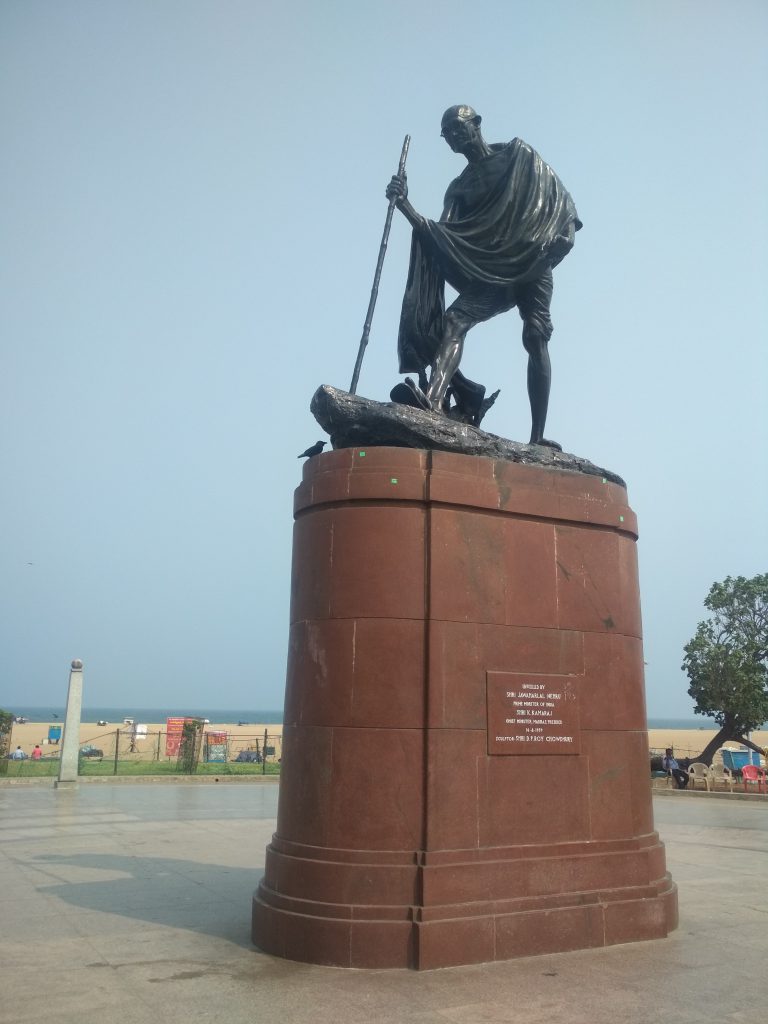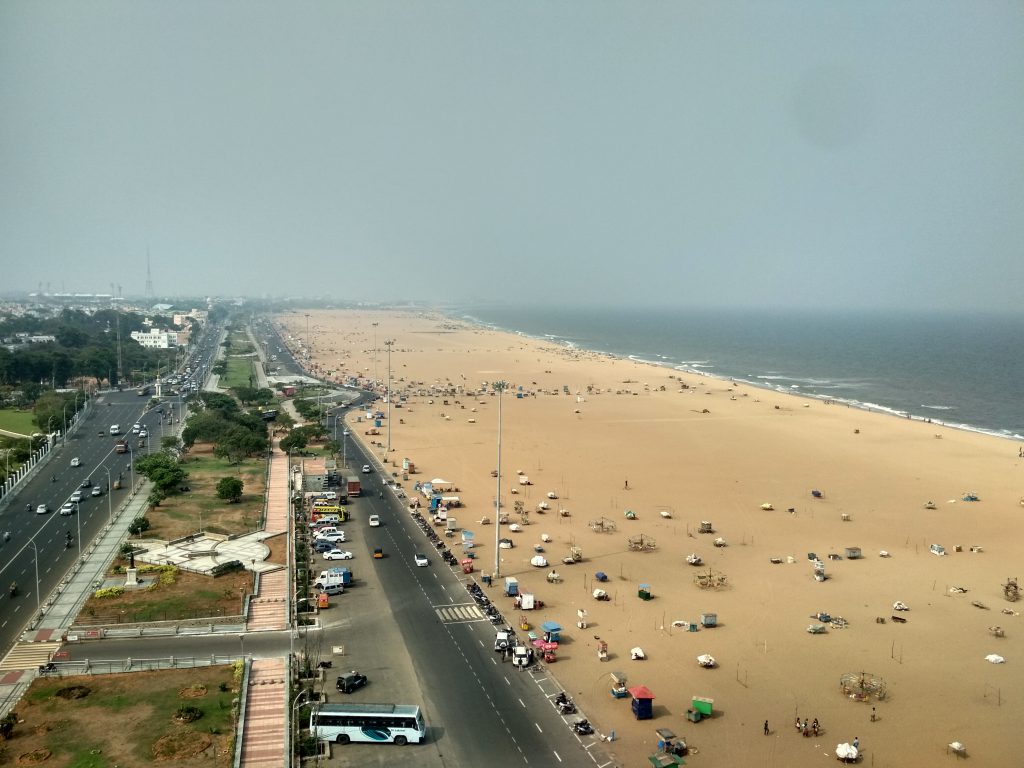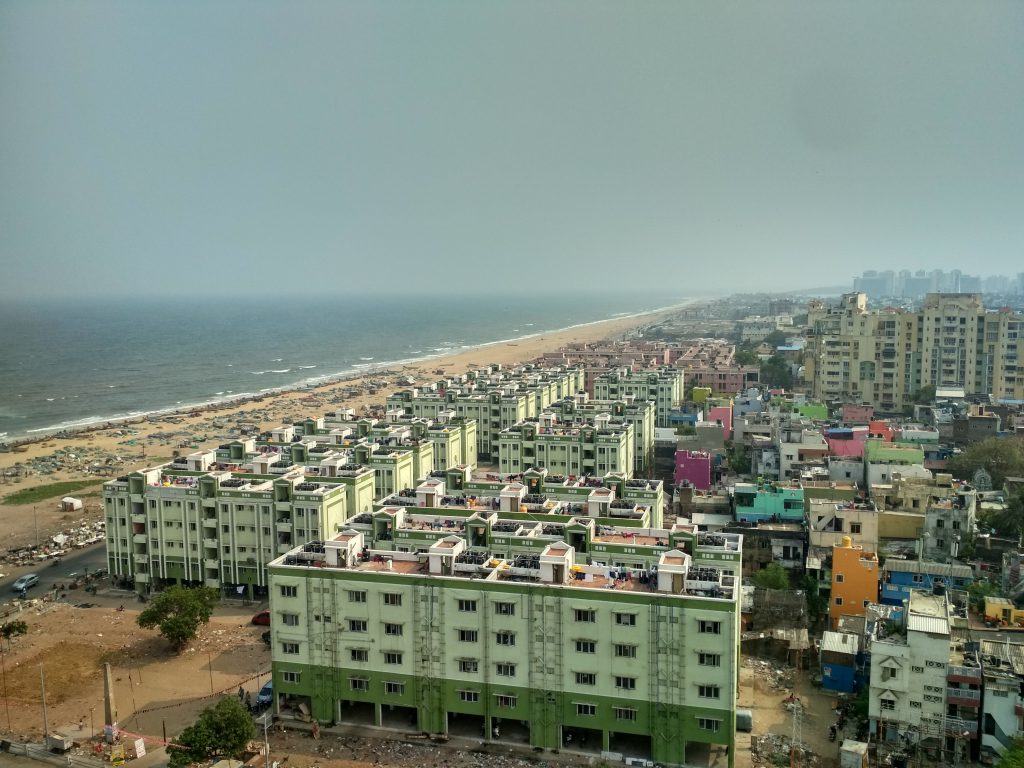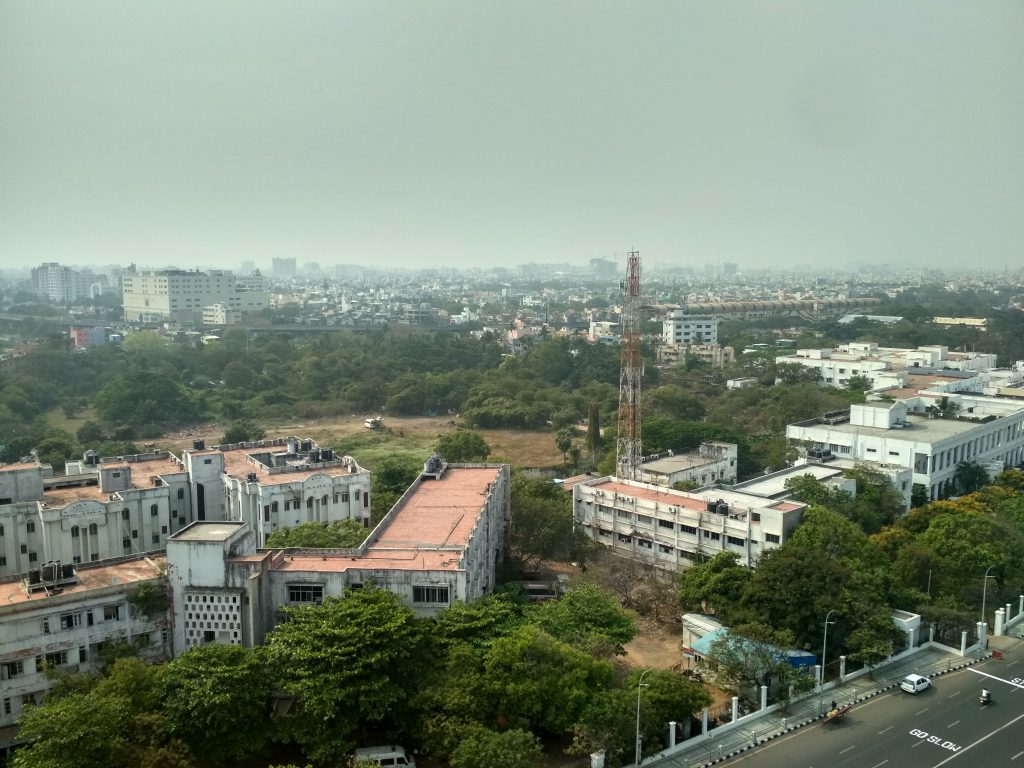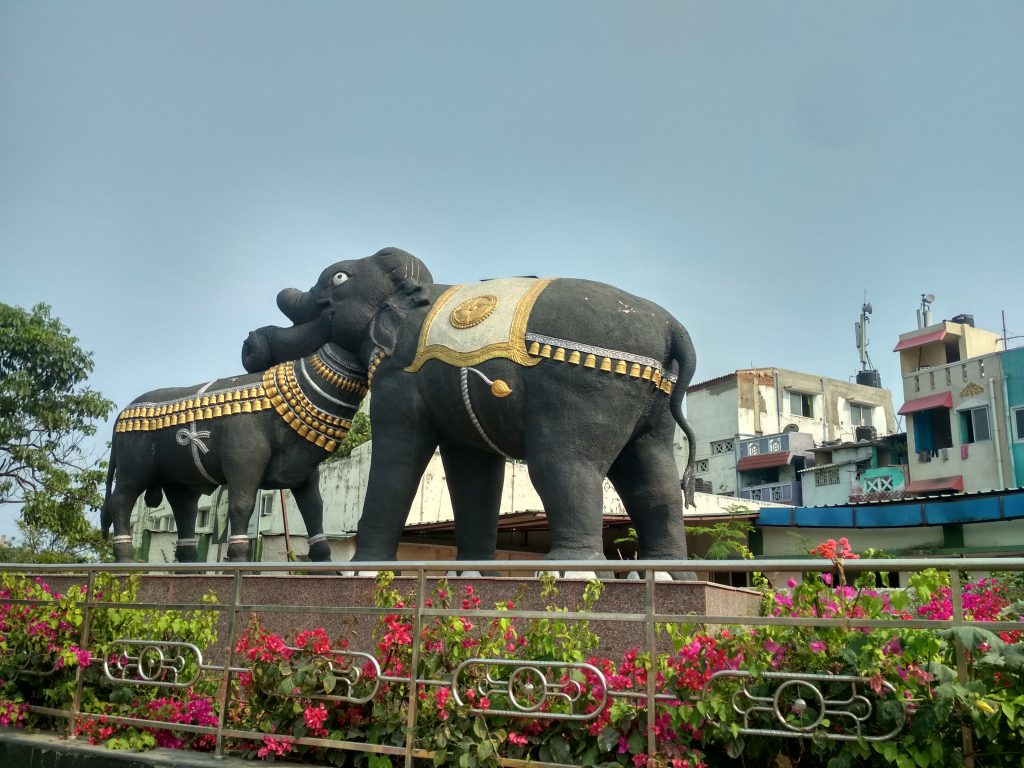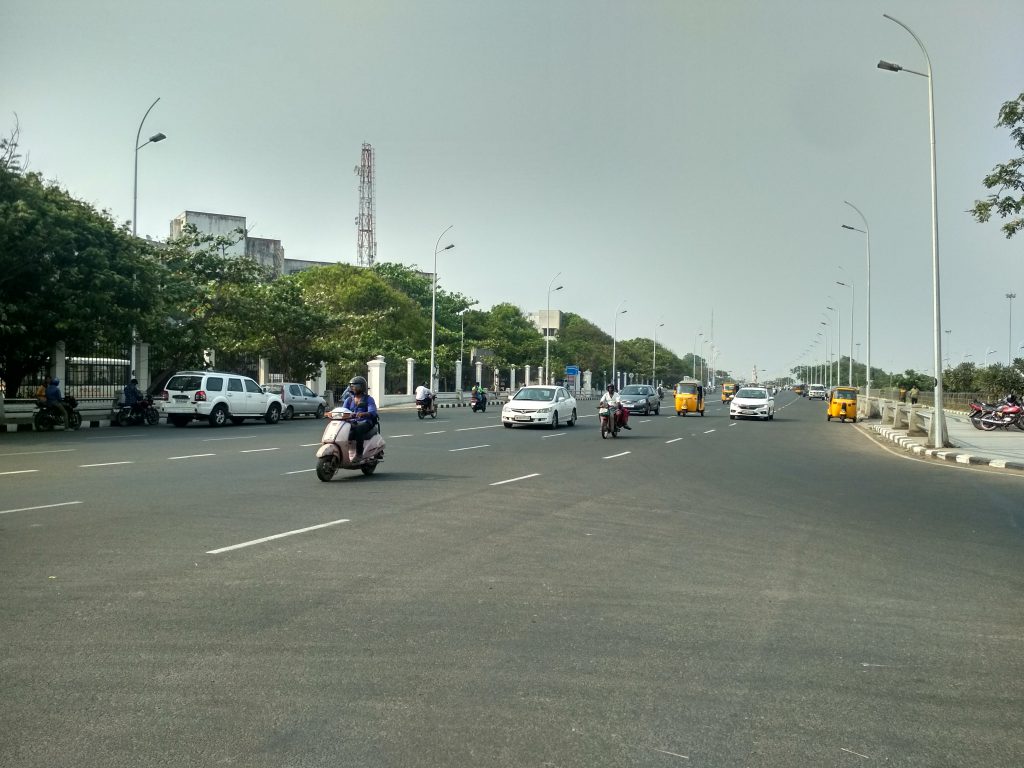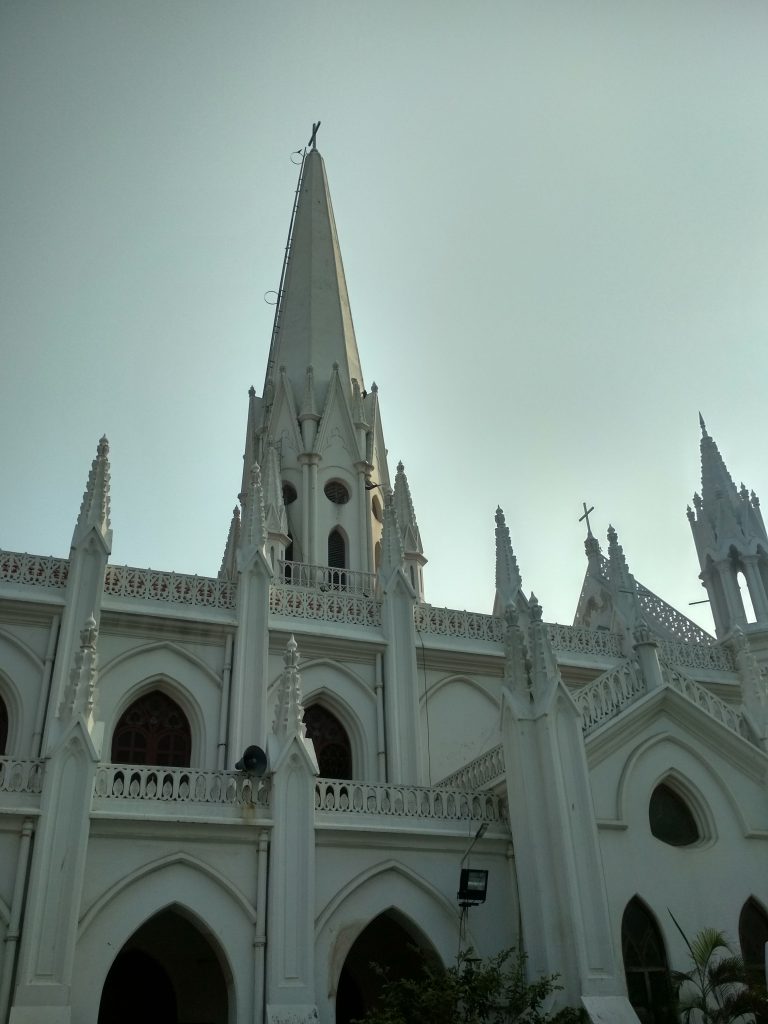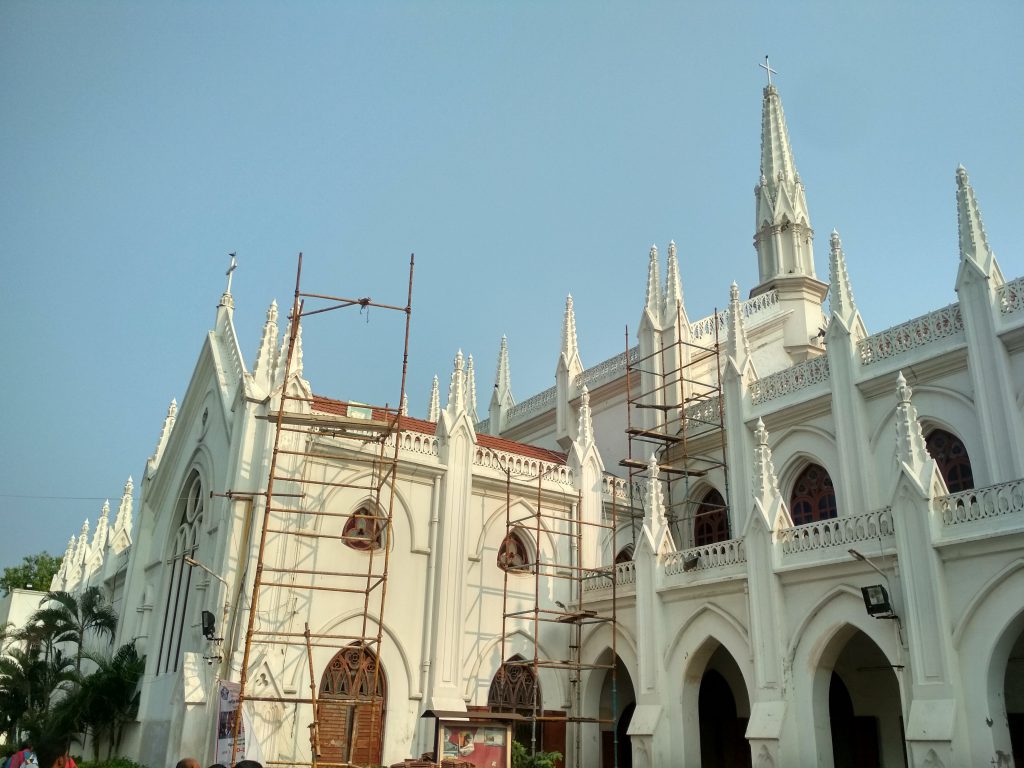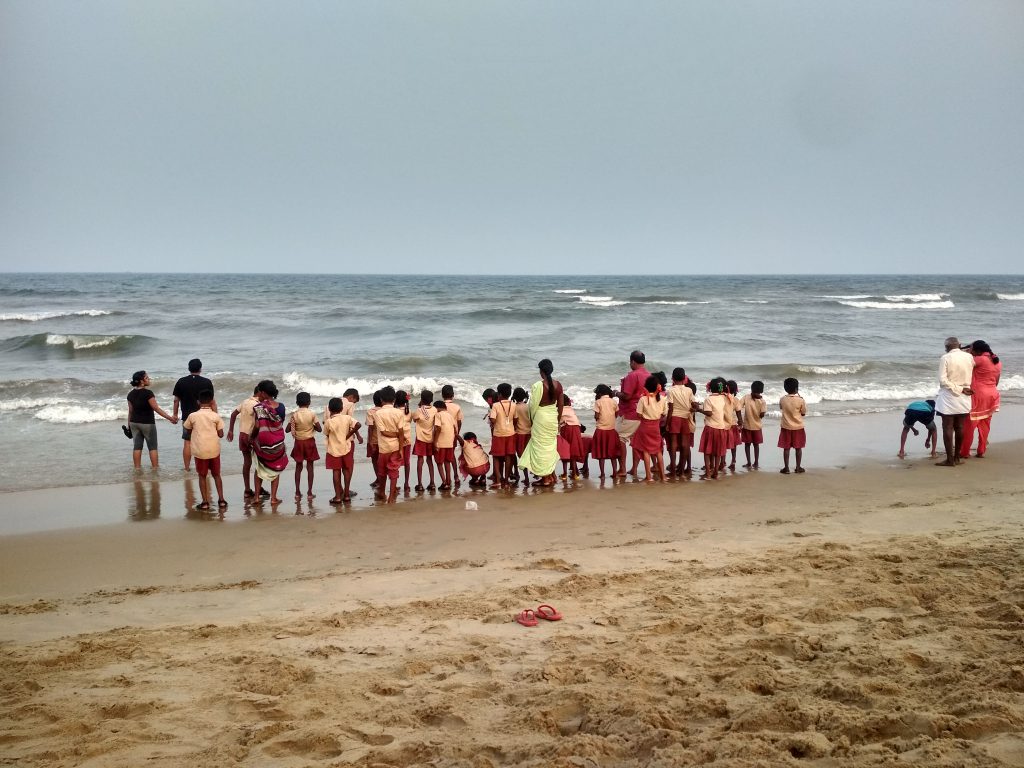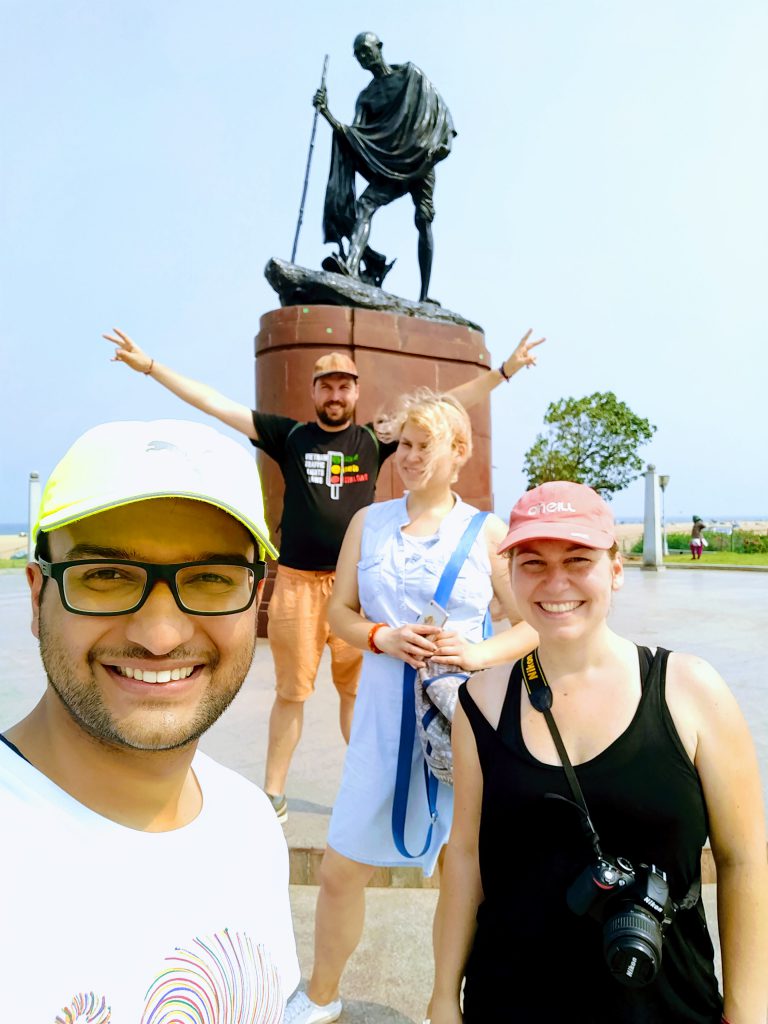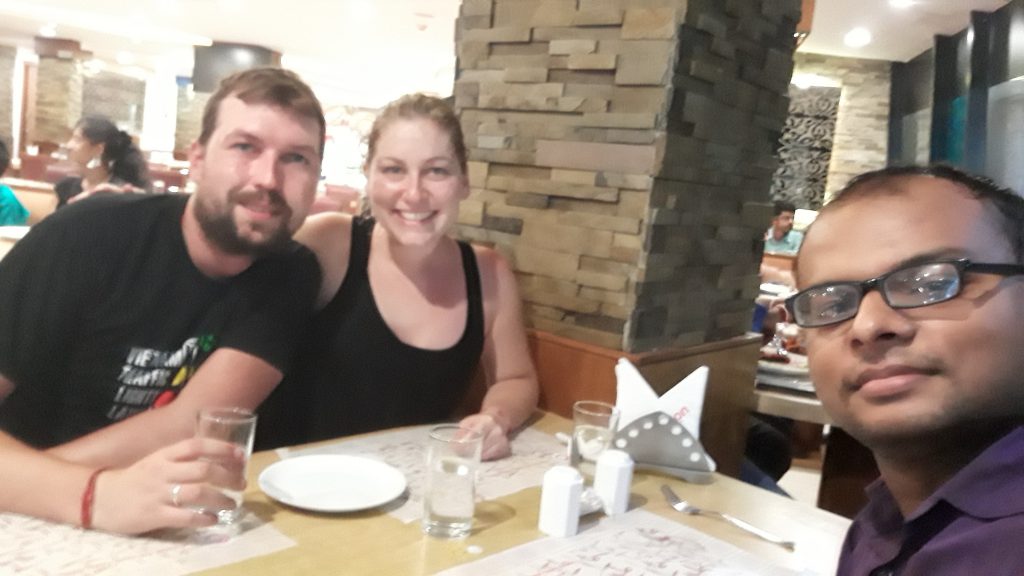 In the evening we met Ankit again and drove on his bike to a restaurant where he invited us for dinner. After that we grabbed some beers and had some nice talking again before we had to leave at around 23 to the airport as our flight to Sri Lanka departed at 5.55 in the morning – we decided to stay some hours at the airport to avoid problems.
Thx Ankit and Shiv for the amazing time in Chennai. Hope to see you guys again in India, Berlin or somewhere else in the world!
Last a list of things to do in Chennai which Shiv sended via Whatsapp:
(Dear Andre I have made a list of places to visit for you. )
Fort St George Museum – there you can get a glimpse of the British Rule in India, the administration and the Indian freedom movement.
Sant Thome Basilica – Its built over the tomb of St Thomas, an apostle of Jesus. Its a beautiful architectural site to visit, the Church and the Crypt.
St Thomas Mount – Its a church from there you can get an aerial view of Chennai… 🙂
Marina Beach, Besant Nagar Beach, Elliot's Beach
Sowcarpet Market – it is a wholesale market where you can get all kind of stuffs, clothes, gracery, durables etc.
Mahabalipuram – it's a 2hr drive from the city, around 60km you can take a bus tour or a taxi. It has Rathas (temples in the form of chariots), Mandapas (cave sanctuaries), giant open-air rock reliefs such as the famous Descent of the Ganges, and the Shore Temple, with thousands of sculptures to the glory of Shiva. It's classified as a UNESCO World Heritage Site.On the way to M'puram there are many other places to see like Dakshin Chitra, Crocodile Park etc.
Temples – Kapleshwar temple (Lord Shiva) , Parthsarathy temple (Lord Vishnu) etc.
Vivekananda House – He was a key figure in the introduction of the Indian philosophies of Vedanta and Yoga to the Western world.
Sri Ramakrishna Math, Mylapore – Is an Indian religious organization which forms the core of a worldwide spiritual movement known as the Ramakrishna Movement or the Vedanta Movement.
Arignar Anna Zoological Park/ Vandalur Zoo
Egmore Museum – It is the second oldest museum in India after the Indian Museum in Kolkata. It is particularly rich in archaeological and numismatic collections. It has the largest collection of Roman antiquities outside Europe.
Regarding South Indian cuisine you can visit –
Sarvana Bhawan – try its Masala Dosa ;
Palmgrove Hotel – 'Madras Thali'
Murugan Idli – try its Podi idli
Sangeetha Restaurant
If you are Non-Vegetarian you can have Chicken/Mutton/Prawn Biryani too, as it's one of the famous delicacies here.
Please share your experiences, tips and tricks about Chennai in the comment section to help others!