More than one night in Bangkok – Top things to do in Bangkok
General Facts
Population: 8.2 Mio, 15 Mio in Metro
Founded: 1782
Arrival:
Suvarnabhumi Airport is the main Airport, connected by the Airport Link Train, Low-Costs like AirAsia are mostly flying from/to Don Muang Airport, connected by a local train to Central Station
Trains depart from the Central Railway Station to all directions
Bangkok has several bus terminals serving destionations in all directions
Location: Chao Phraya River delta in Thailand's central plains
Weather: Tropical savanna climate, average temperatue is 28.6°C, daytime at about 33°C and night at 25°C all year long, rainy season May-October but most rainy monthes are September and October
Worldtrip Berlin Tip: Take the local boats on the Bangkok river instead of the expensive tourist boats with annoying constant talking guides – you would regret it double.
My personal experience
I don't think I have to say a lot about Bangkok, everybody knows it. We stayed near Koa San Road in the old part of Bangkok, what is way nicer than the concrete jungle in new town.
As the possibilities of Bangkok are overwhelming I try to focus on some general things like my Worldtrip Berlin Tip above. I would suggest you take one day and just walk randomly around the old part of Bangkok, that gave me a good first impression – just make sure to stay close to the river as the most interesting places are there. Another option would be to ask a Tuk-Tuk-Driver to show you around some places – make fix conditions before you start.
Worldtrip Berlin Tip: Watch out with guys telling you about Free Tuk-Tuks by the Government. This is just partly true. They will give you a free city tour, but they will force you to go in some suit shops. You don't have to buy anything, but the situations are more than unpleasant.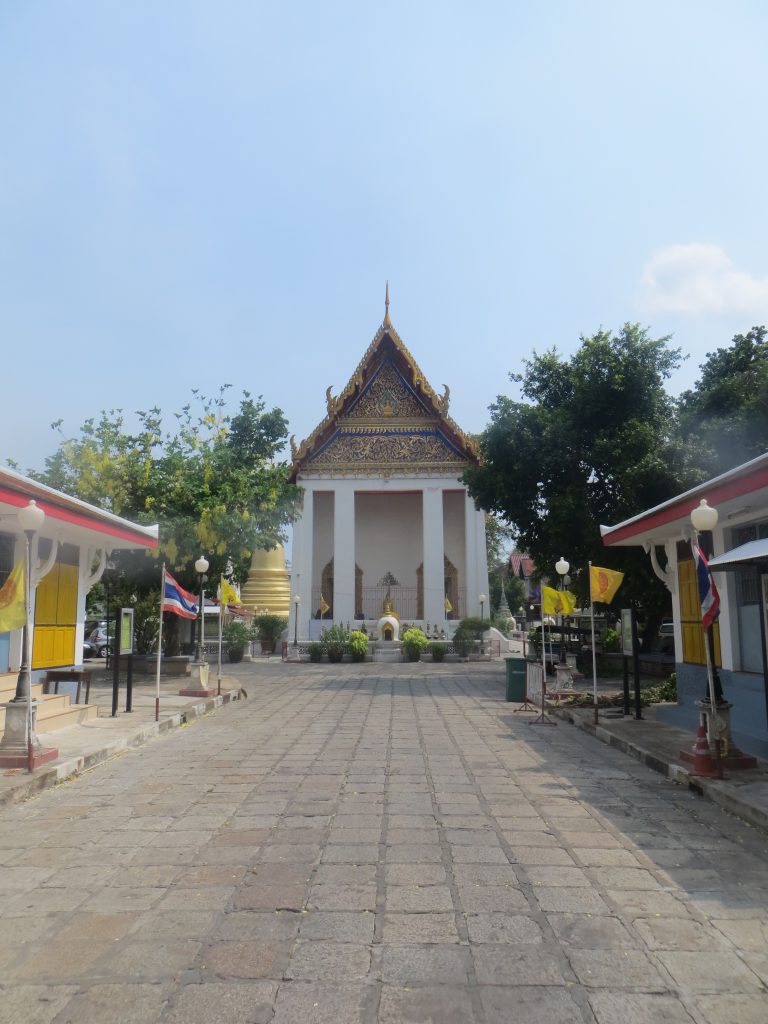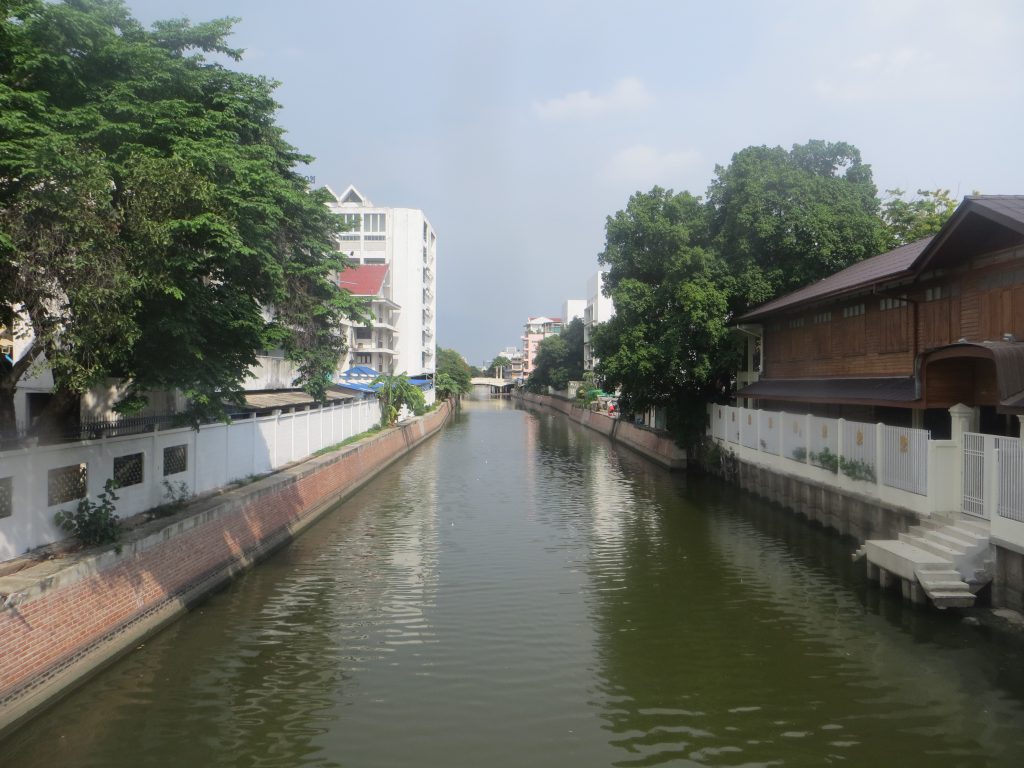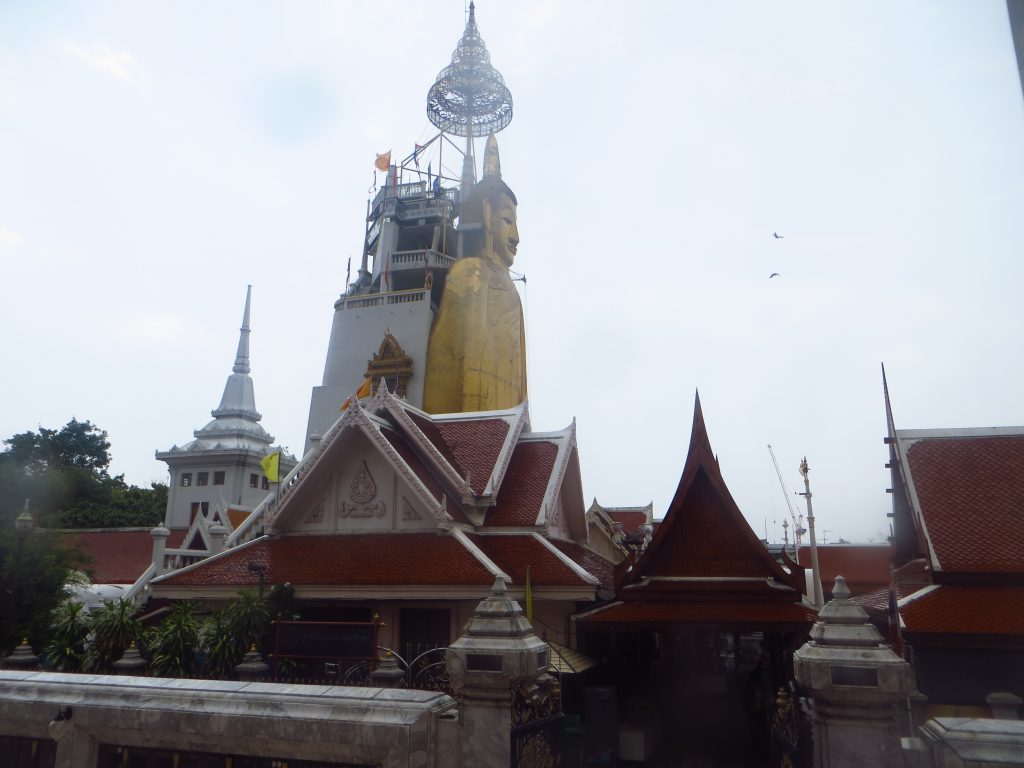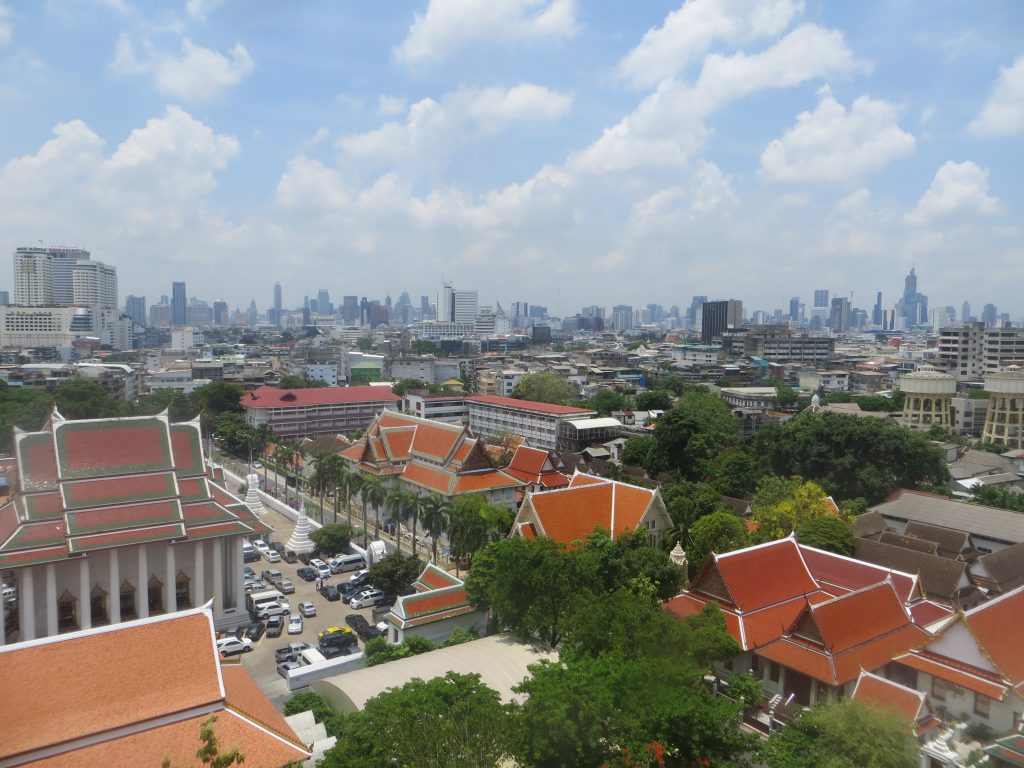 Worldtrip Berlin Tip: View the Bangkok Skyline from Golden Hill Temple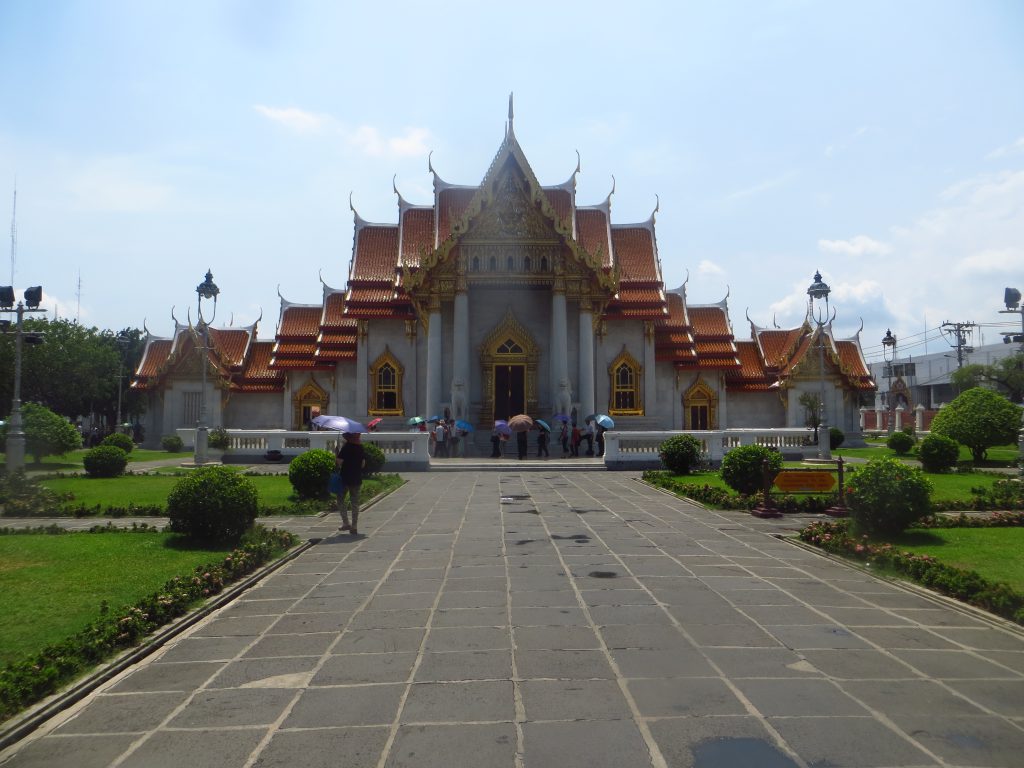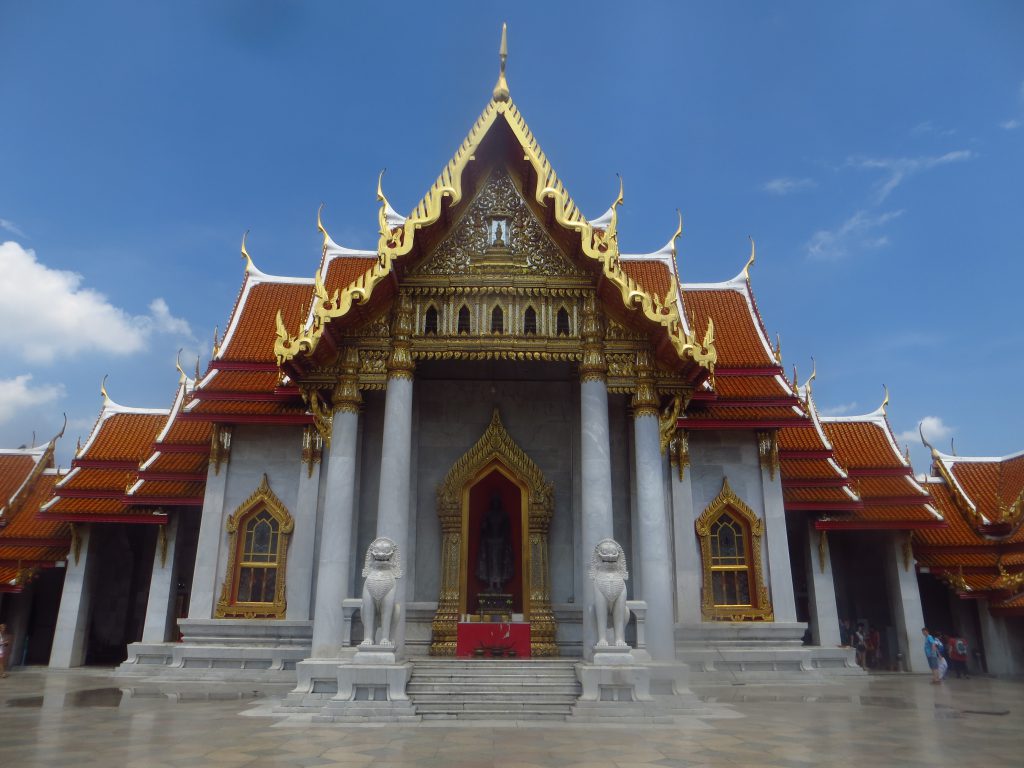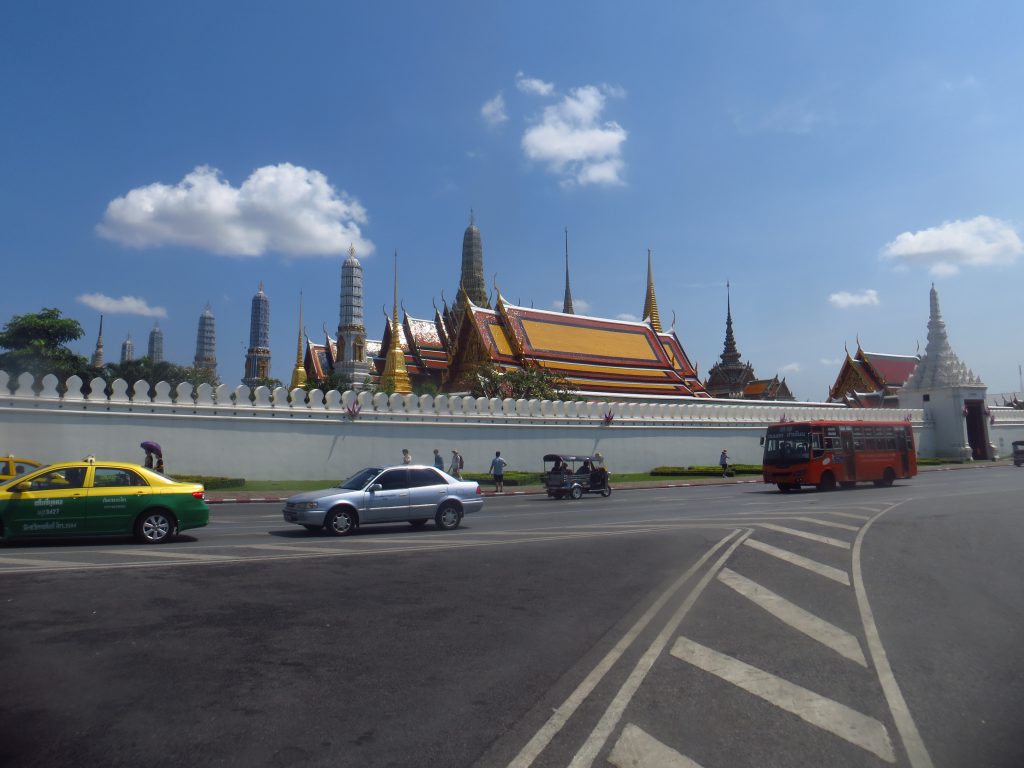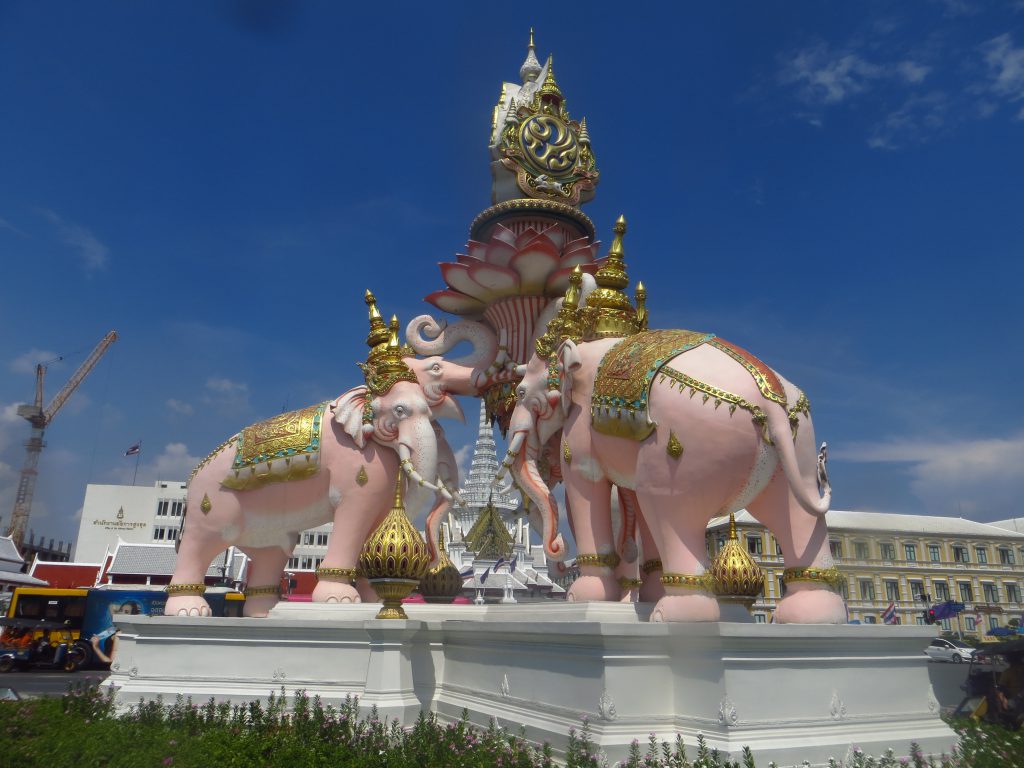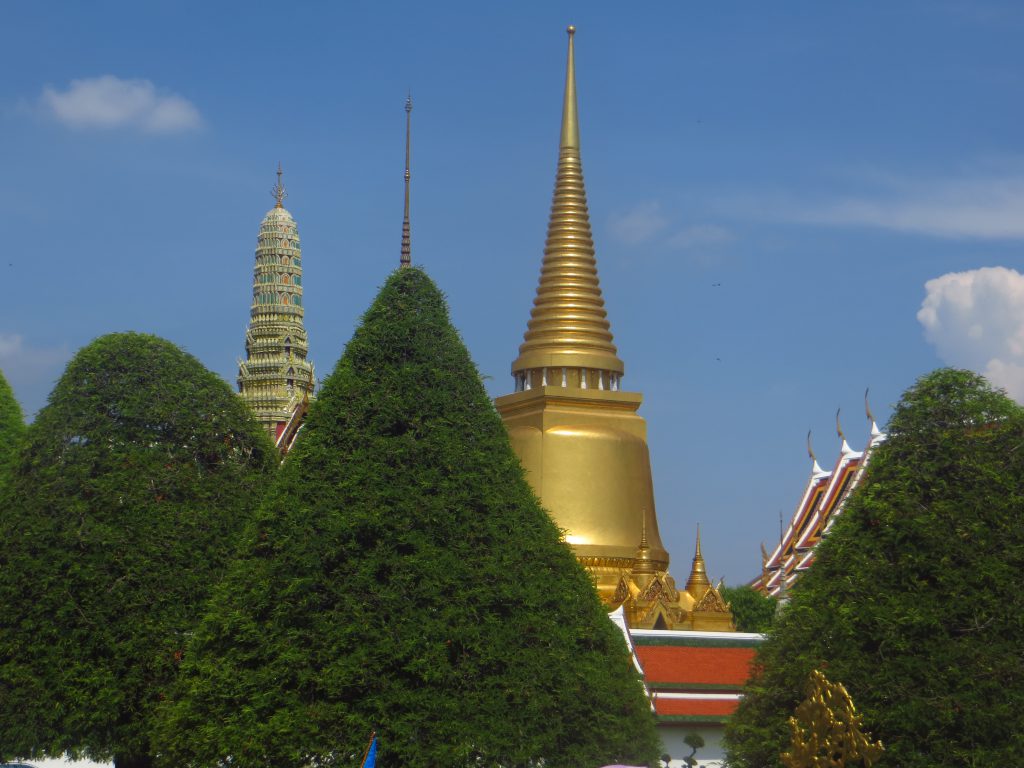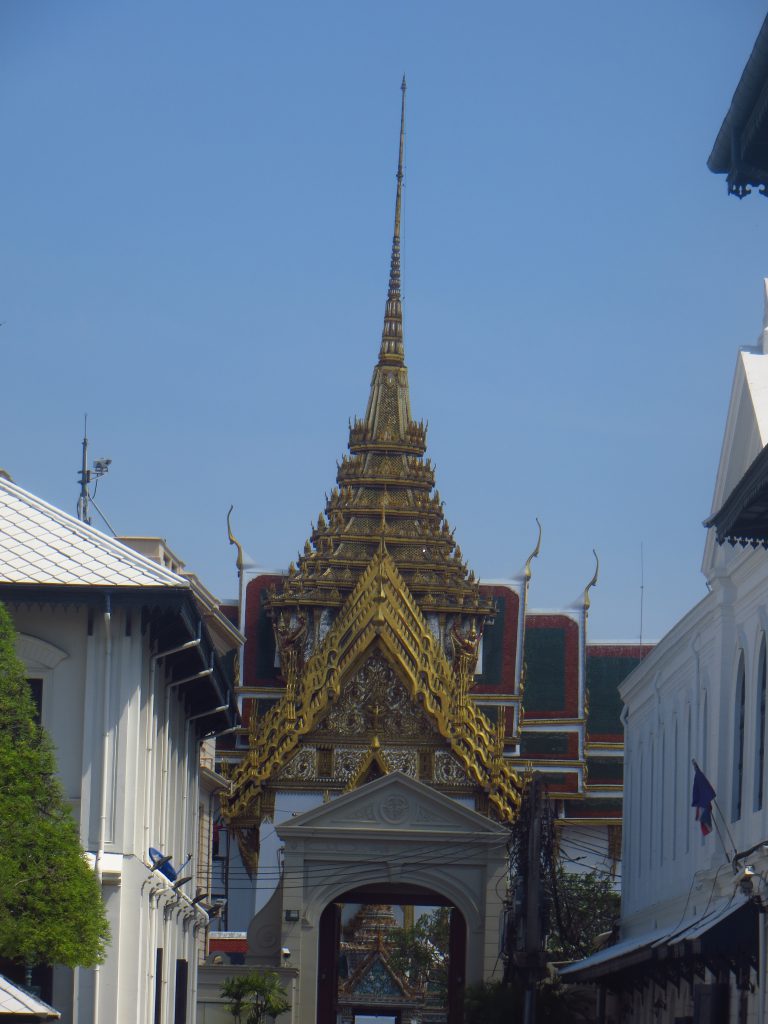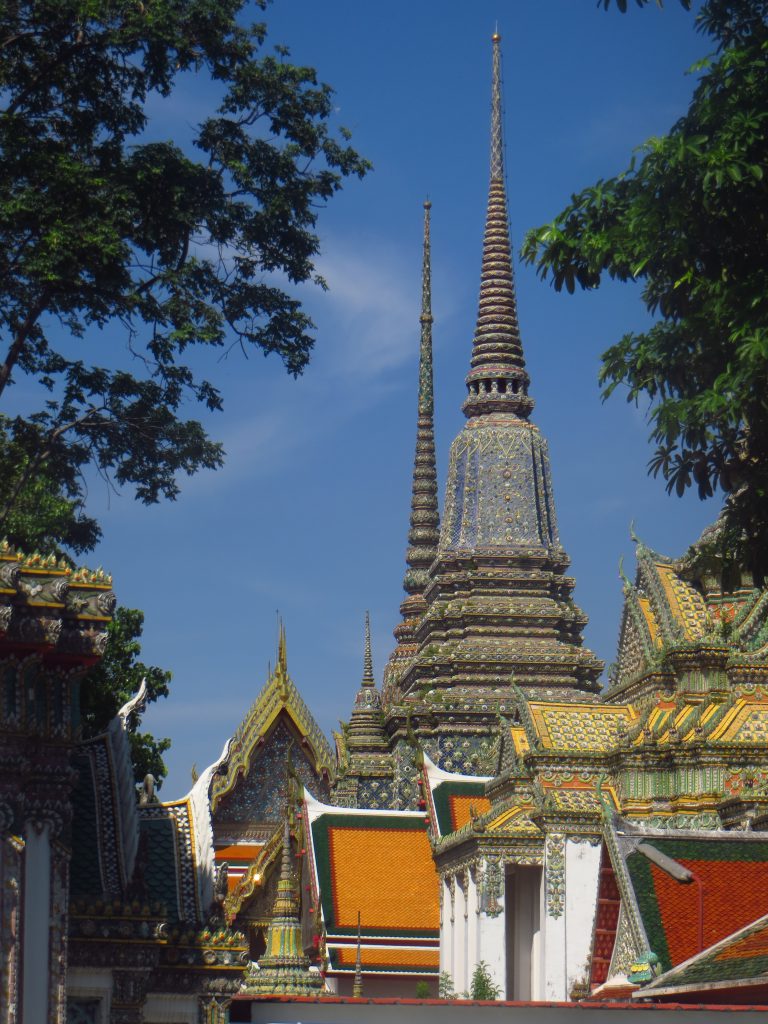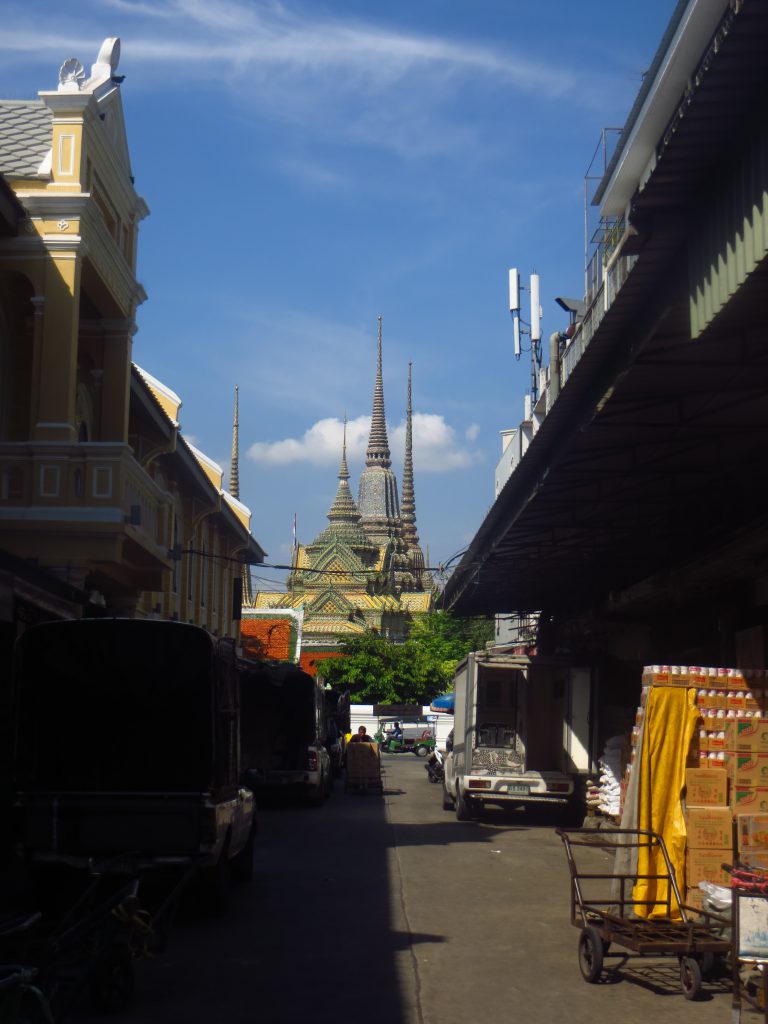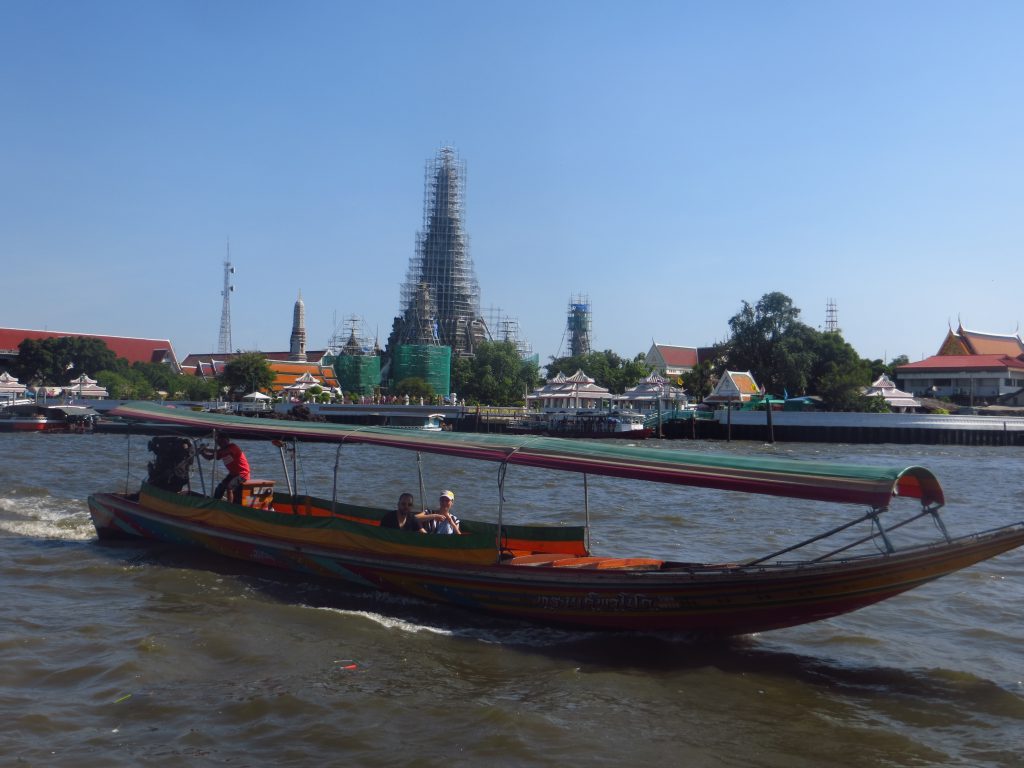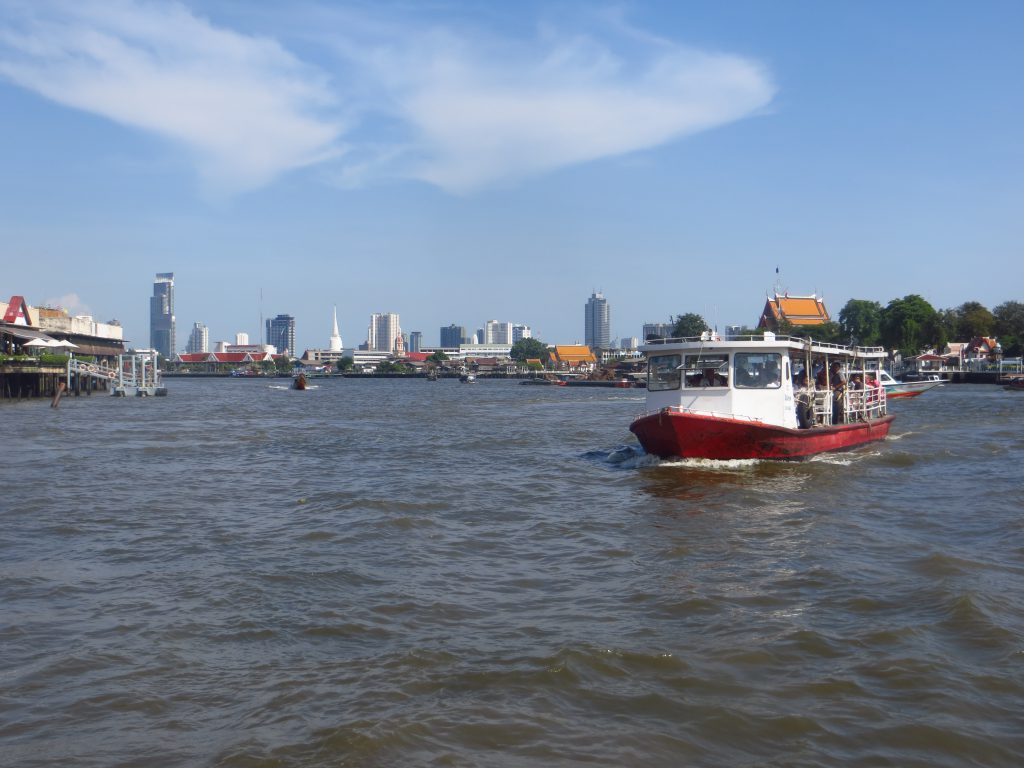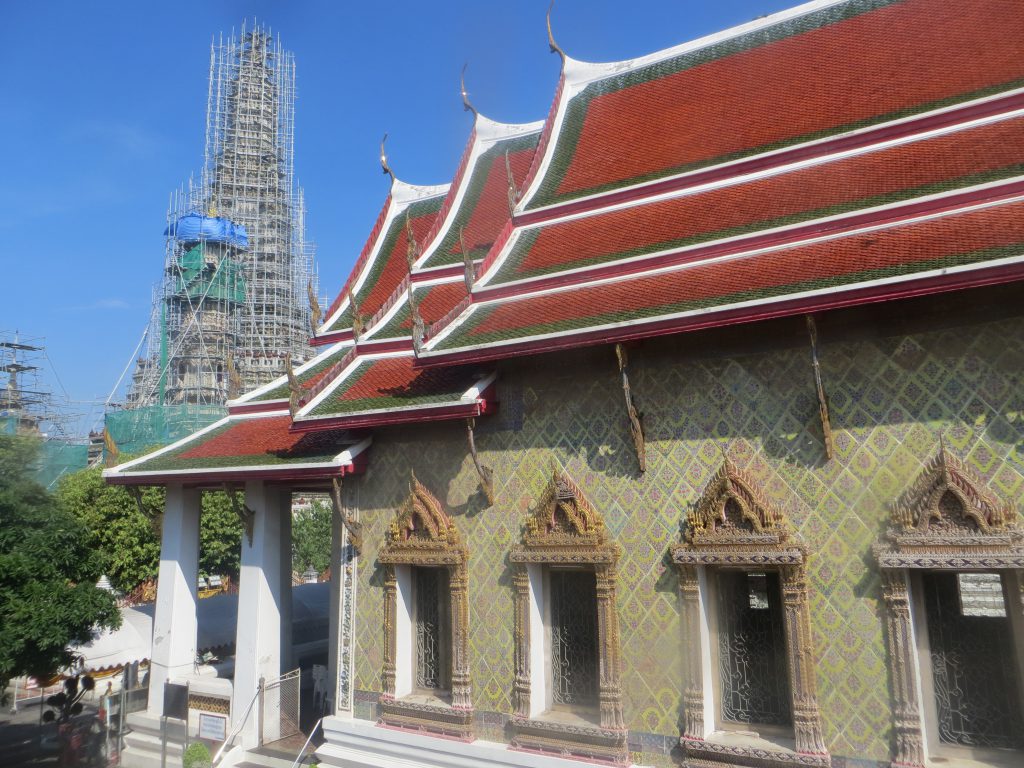 At one point you want to go to New Town (around Siam Square). There are 2 options from the old part, as it is still not connected by any Skytrain or Metro-Line. The fastest way would be to take a bus to the Central Railway Station, then the MRT and the Skytrain, but it's stressful and you need to buy several tickets.
The better and smarter option would be to take the local river boat, hop-off at Wat Atun and go on to Saphan Taksin Skytrain-Station. This line goes directly to Siam.
Worldtrip Berlin Tip: Take the Sky-Train one stop more to National Stadium Station and check out the 7 stories MBK Shopping Center, you might find a lot of useful stuff for small money there as well as cheap smartphone repair services. The interesting things are in the higher stories.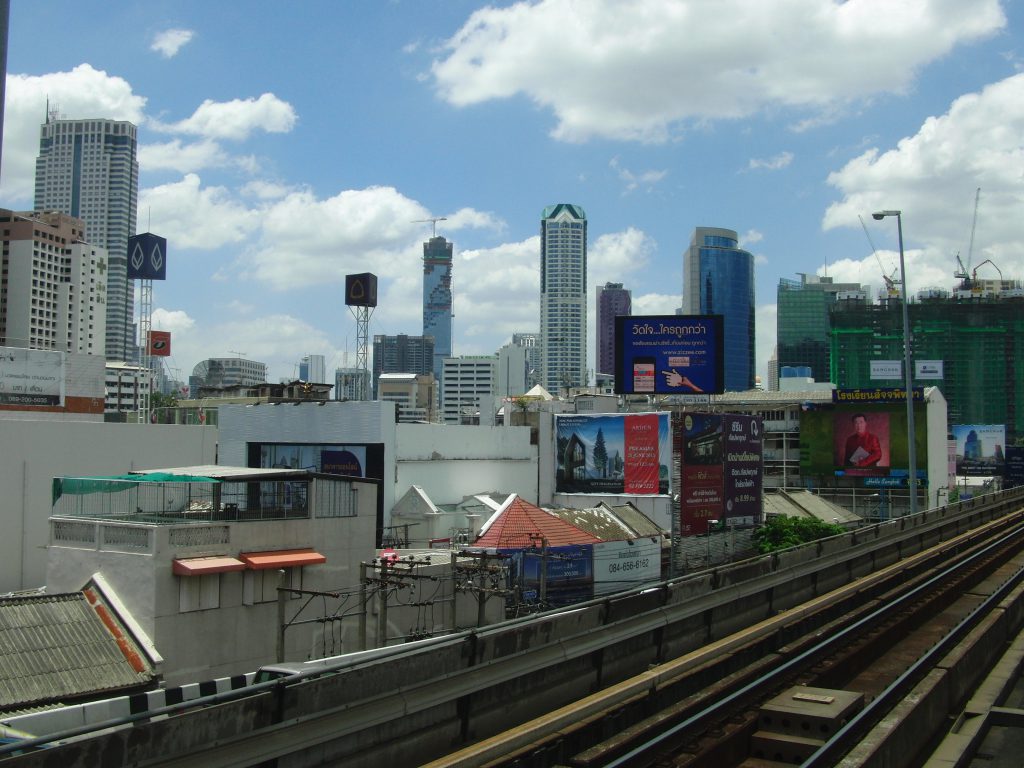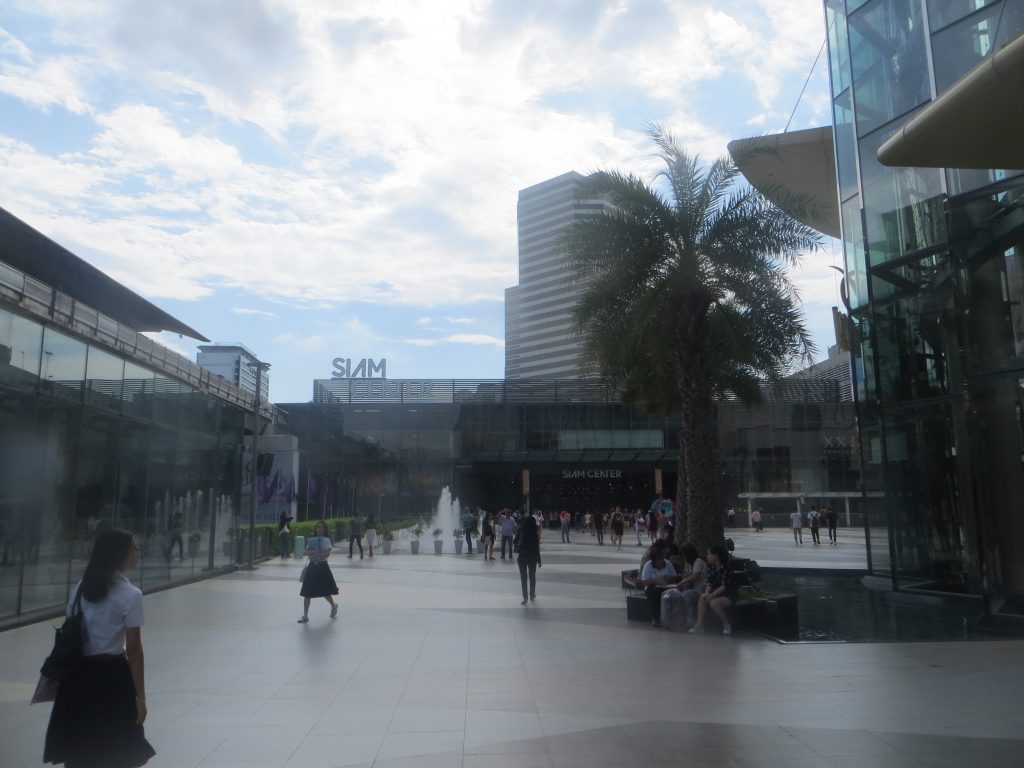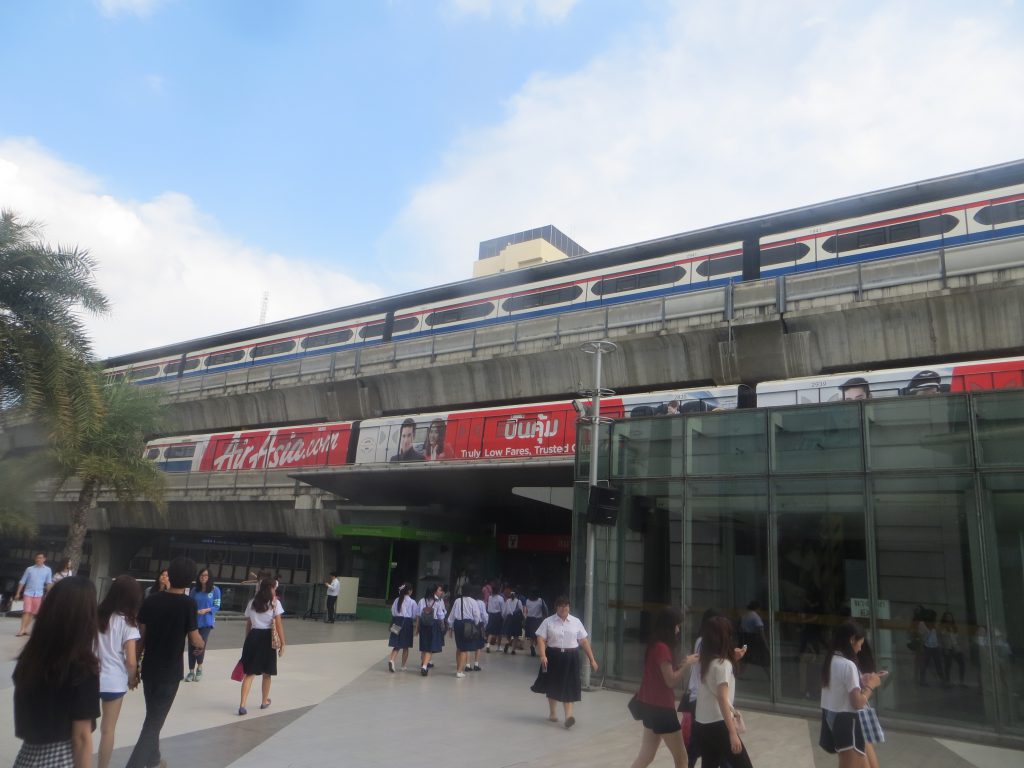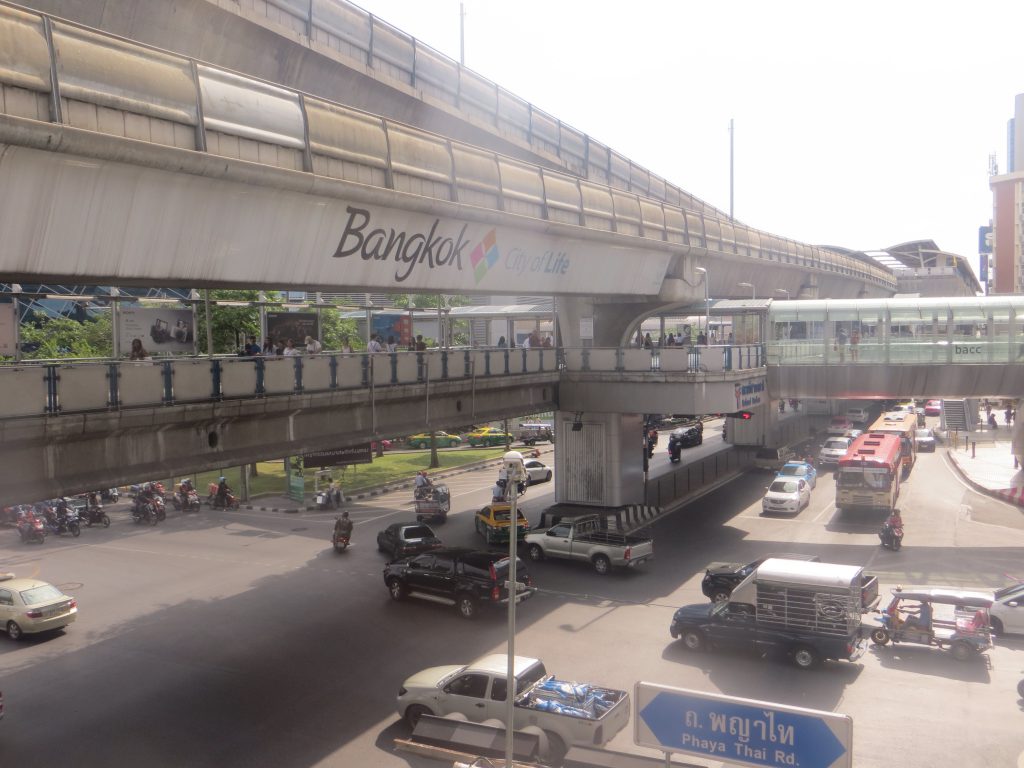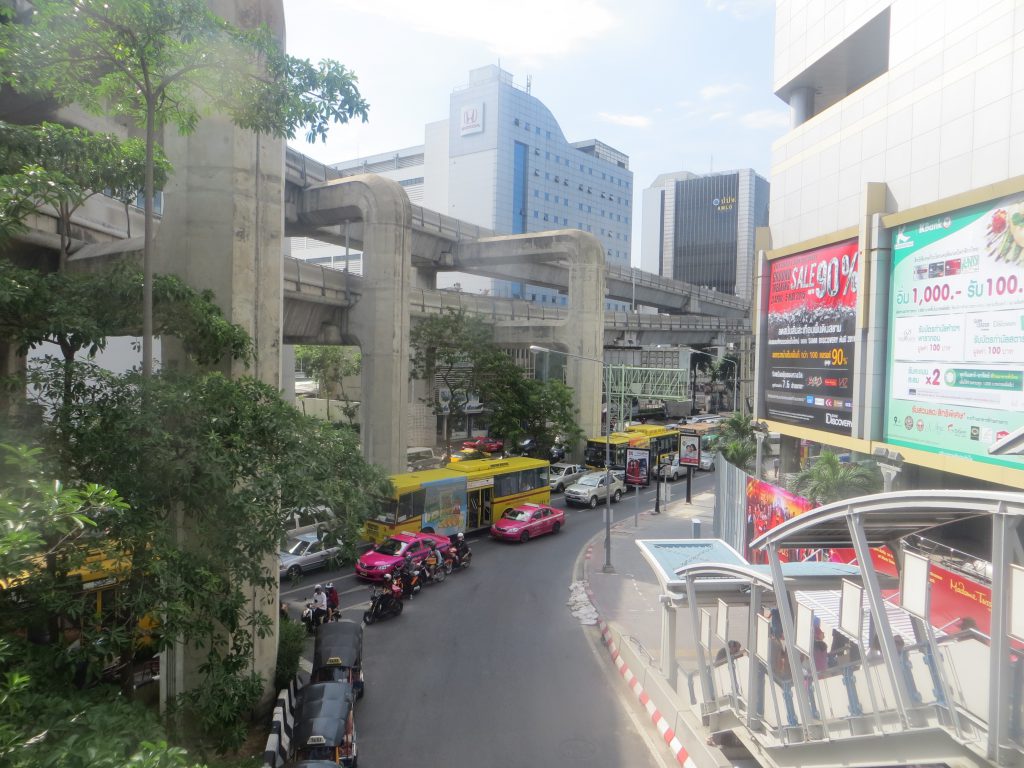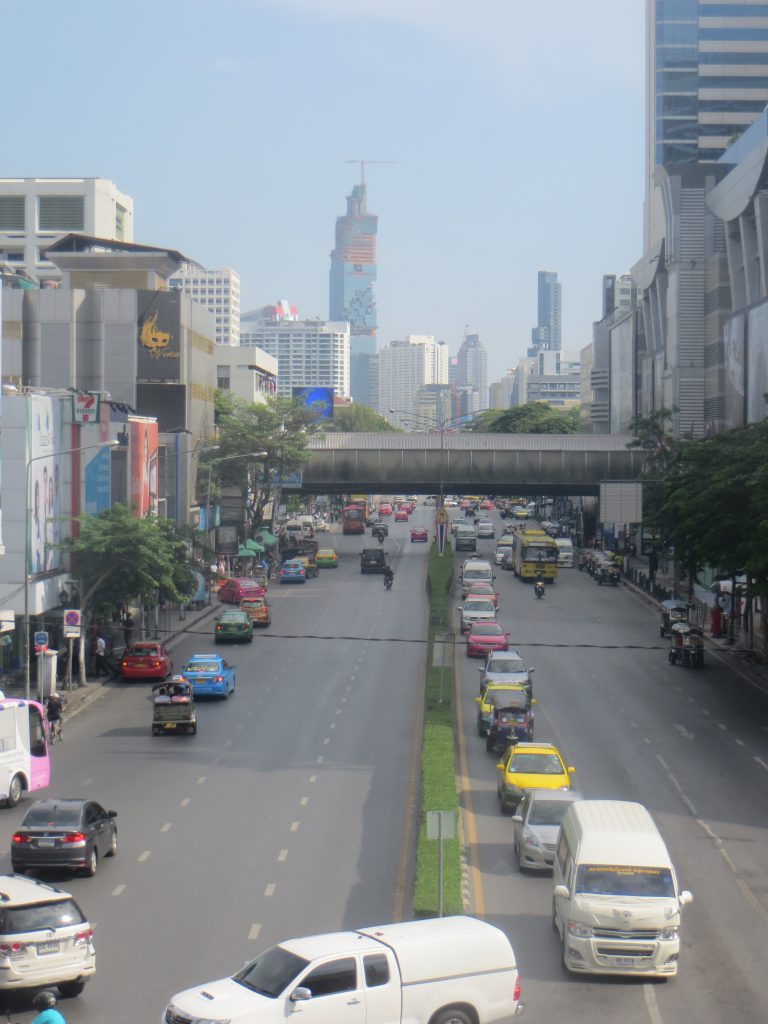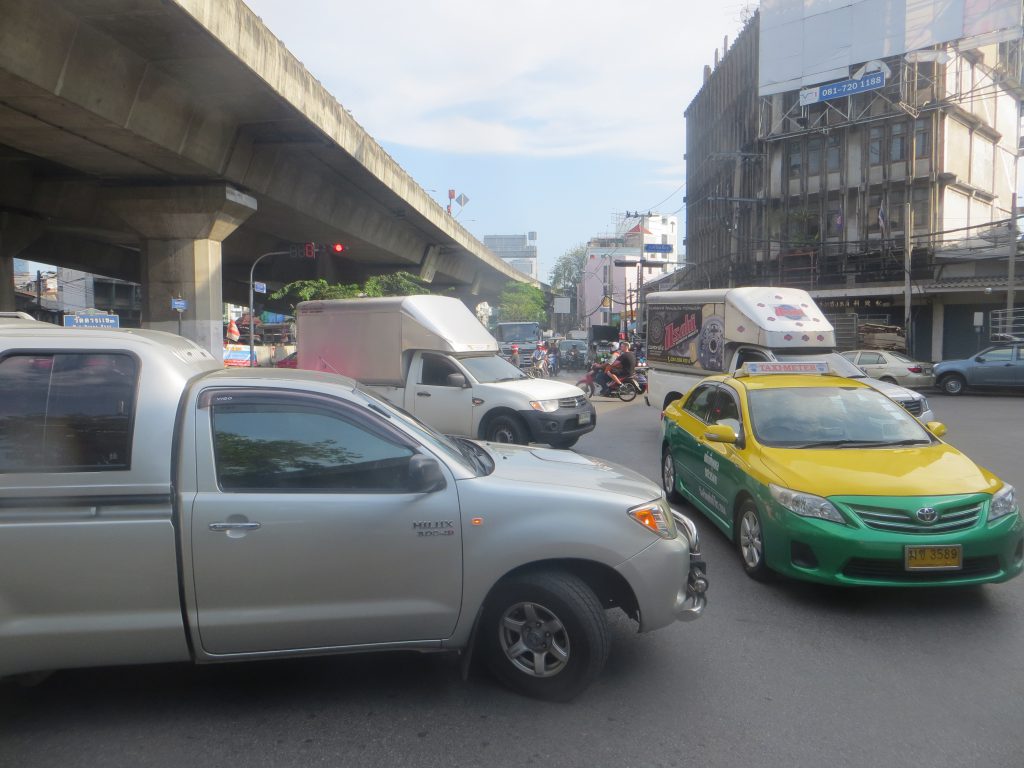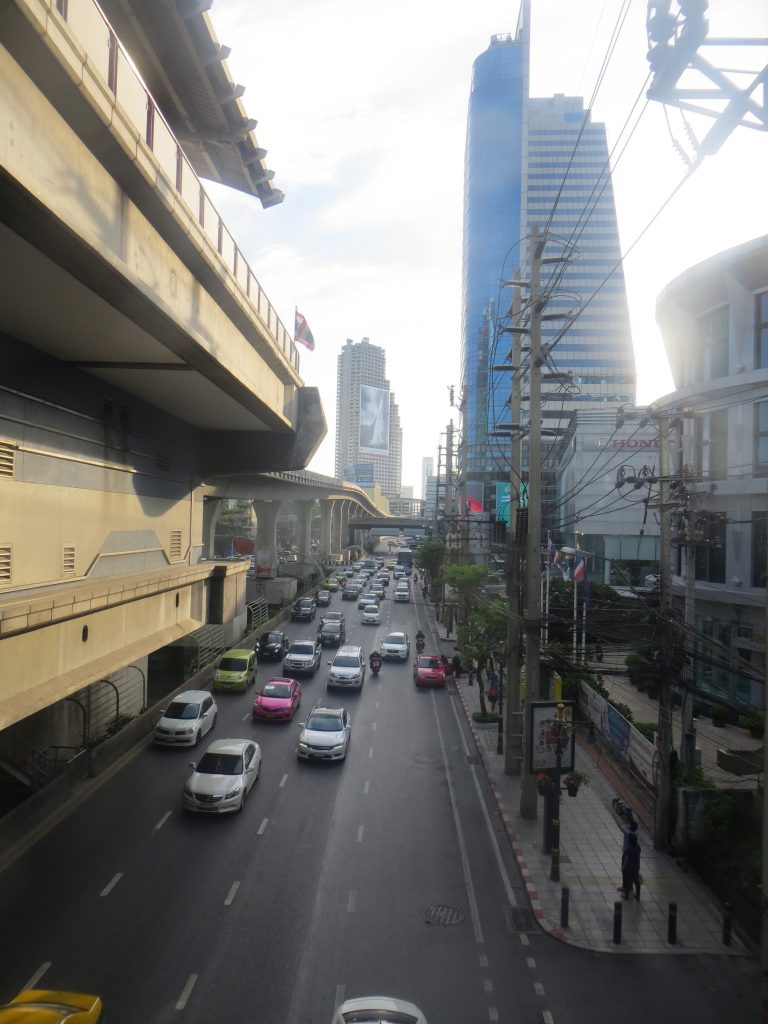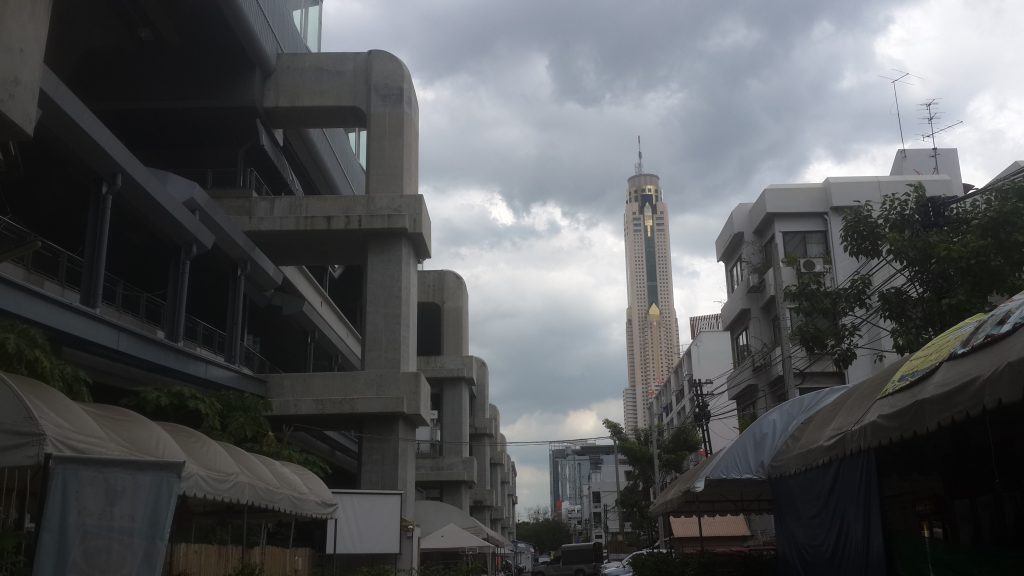 Worldtrip Berlin Tip: As Siam Square is basically just shopping centers, I had again the Idea of a random walk around the area and ended up at Central Railway Station and take the bus to Koa San Road/Old Bangkok Area. It is totally doable and give you some different views on normal areas of the city.
Worldtrip Berlin Tip 2: If you are a Hangover-Movie-Fan, the Sky-Bar is near Saphan Taksin Station.
Worldtrip Berlin Tip 3: I personally didn't do the "Floating Markets", but most people I talked to were very disappointed about it, as it's pure tourist rip-off – better go to the Bangkok Night Market.
Please share your experiences, tips and tricks about Bangkok in the comment section to help others!
Check out all Thailand reports including the newer 2018 ones!