Our first destination in Sri Lanka was Colombo– like for everybody as it's the only international airport and there are no ferry connections right now. After one night and some organization like SIM card and travel route we made our way south along the coast. Full Colombo report will be coming online at the end of our Sri Lanka tour.
After all the rush of the Indian megacities we needed some real chilling and silence. We found this due to a tip of a friend in Balapitiya, a small village about 100km south of Colombo. Here we stayed at Sheen Homestay, what was also recommended by him.
Sheen Homestay is operated by Harrison and his wife, a retired Sri Lankan Air Force pilot. His house and garden, located about a 2-minute walk from a lonely paradise beach is just simply amazing in all ways. It's clean, has a kitchen for cooking, a huge balcony for chill evenings, free laundry service, organization, safety, cleanness and a big pack of honesty and friendliness by him and his lovely wife. A big recommendation for everybody who is craving for a chill time and like the idea of a long, wide paradise beach for yourself – as he has two rooms, it is also absolutely perfect for families.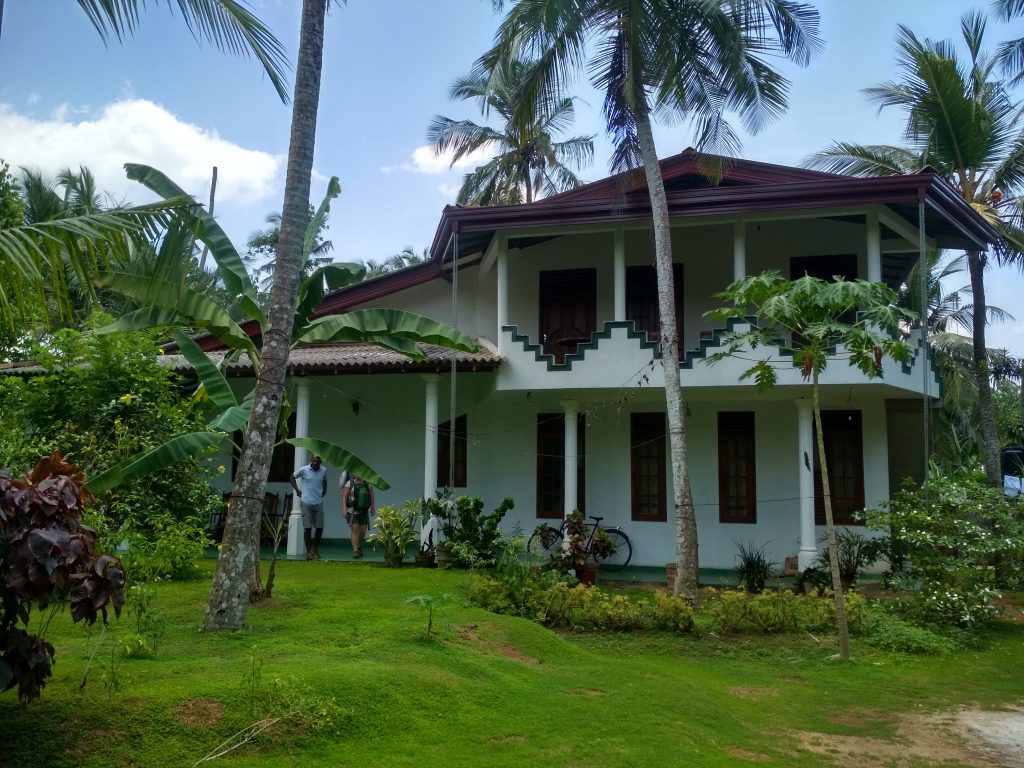 Worldtrip Berlin Tip: Travel from Colombo south is very easy. There are two ways to do this. First one is to go to the bus terminal and ask for the correct bus. In case of Balapitiya it is Nr 2 as for many destinations along the coast. Second option is to take the train as every village has its own train station, but not all trains will stop at small places like Balapitiya. Trains are surprisingly cheaper and faster than the busses but run less frequent. Nr 2 will as an example will depart every 30 minutes from Colombo central bus terminal, the first of 5 trains to Balapitiya started at 16.55 – so we decided to take the bus for 112RS (about 0,60€). Train would be 75RS in 3rd class. Times and prices of trains can be checked on the official website or app of the railroad company of Sri Lanka. For busses just show up at the Colombo bus terminal. The busses are all by the government and payment in the bus will be fair and with bill.
Balapitiya itself is basically stretched along the main coast road, so everything was easy to find, even an Food City Express supermarket. Most shops, railway station and restaurants will be north of the Maduganga River where some boat safari tours are starting – Sheens Homestay is south of it in a little side street – the quiet part of a quiet village.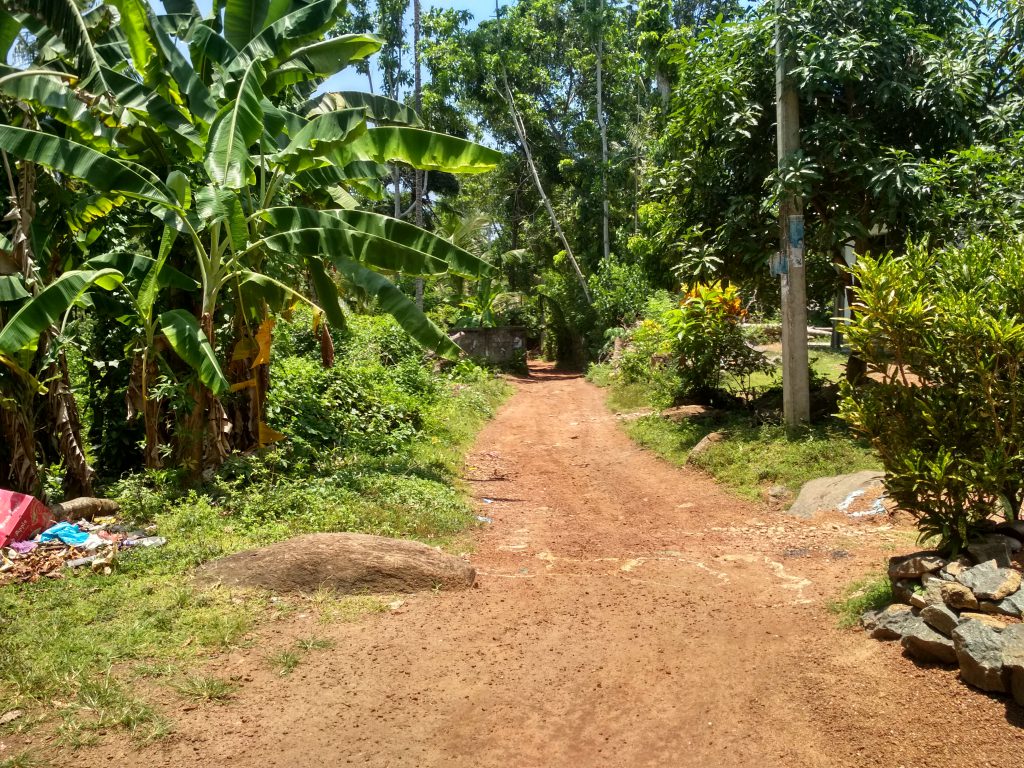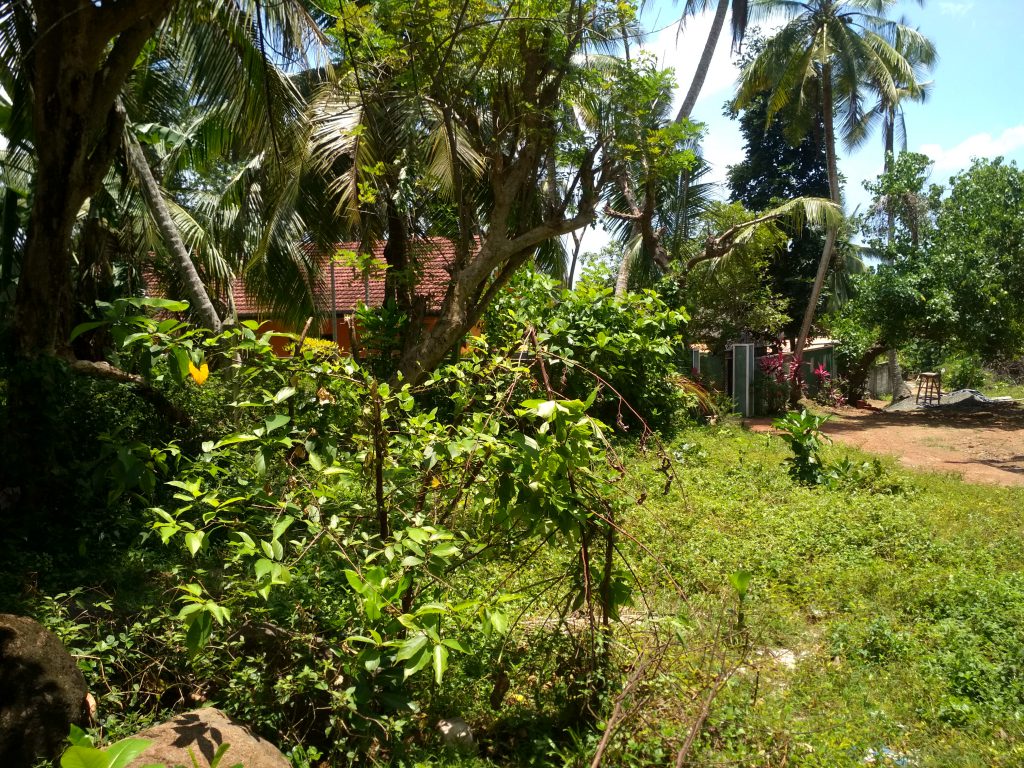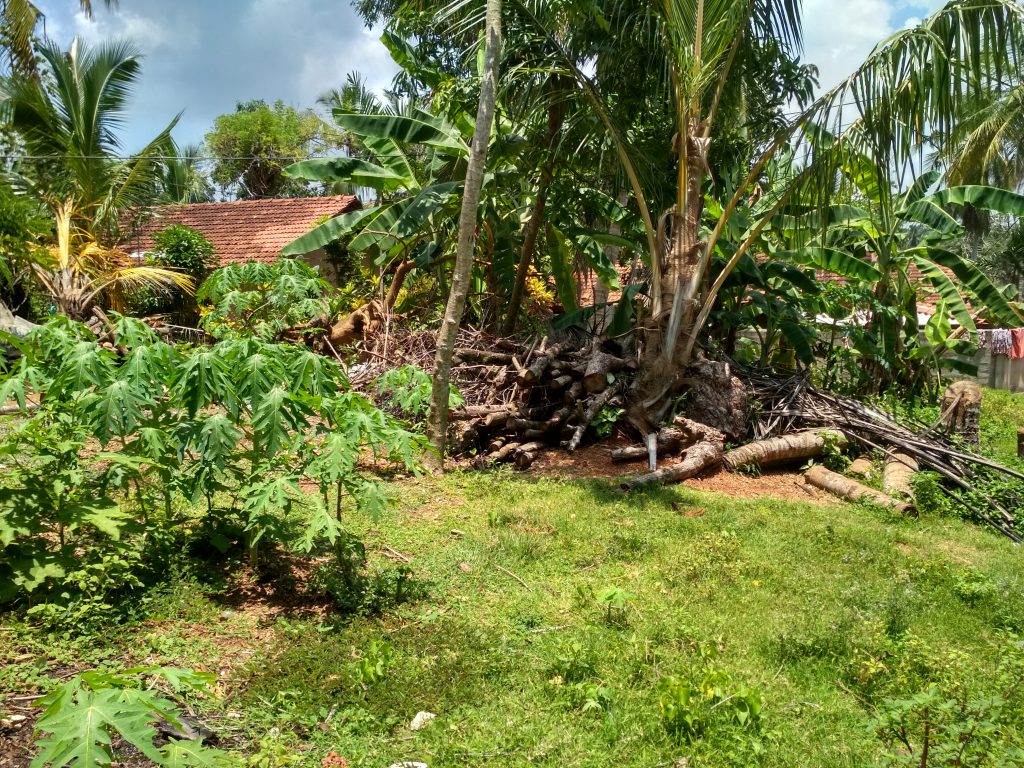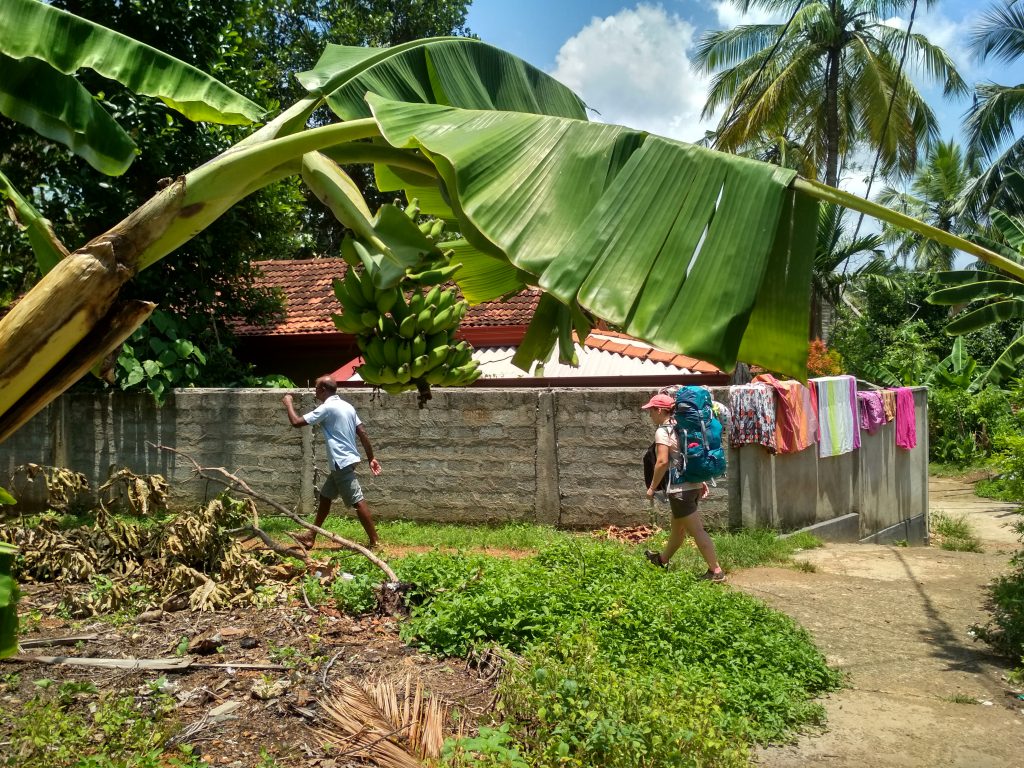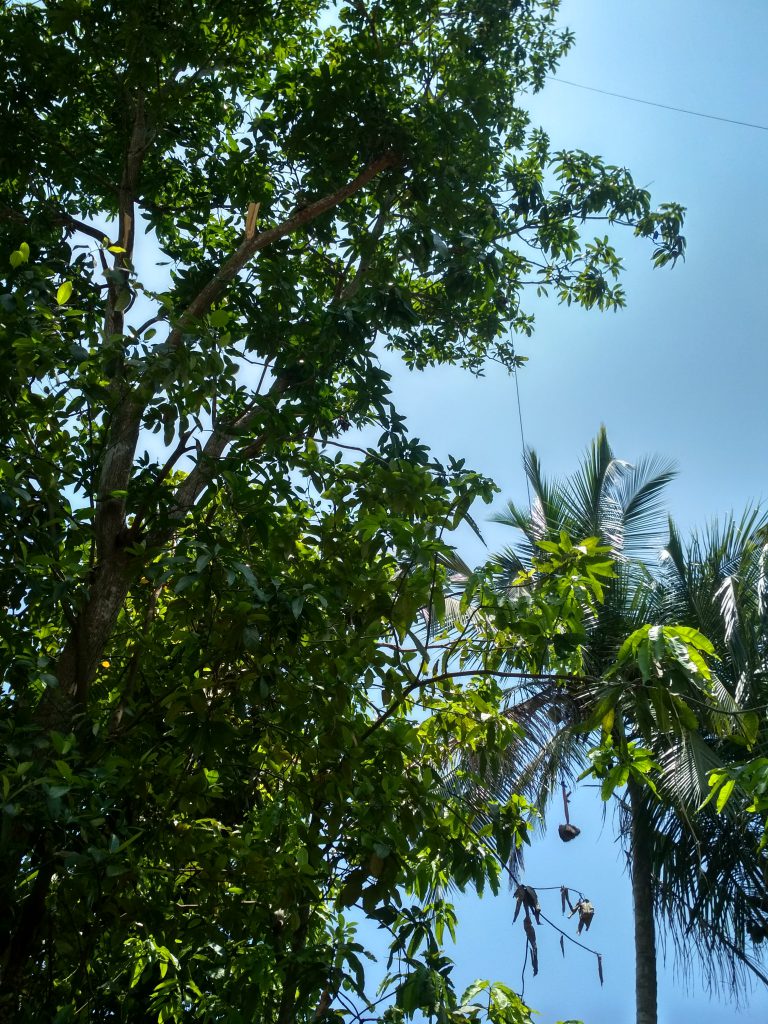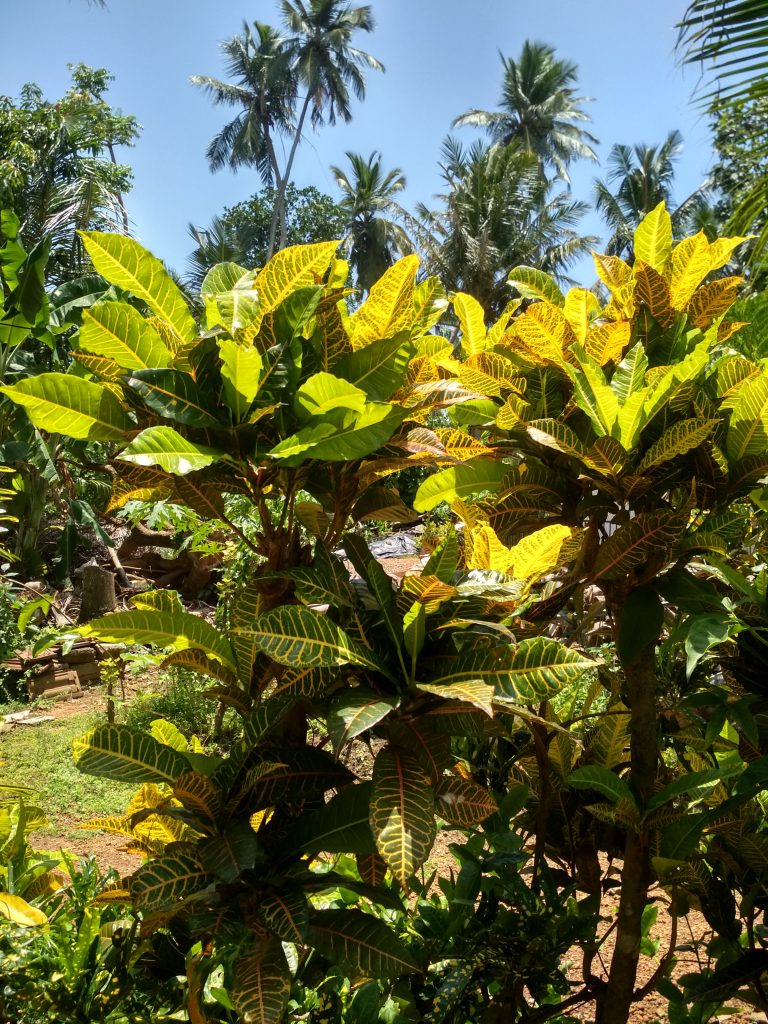 Worldtrip Berlin Tip: Take out some more money at an ATM in Colombo or whatever bigger town you are coming from. Balapitiya has just one Peoples Bank ATM which didn't work for us, so we had to go Ambalangoda one day to pick some money.
This is the beach about a 2-minutes' walk through the village – I think it speaks for itself.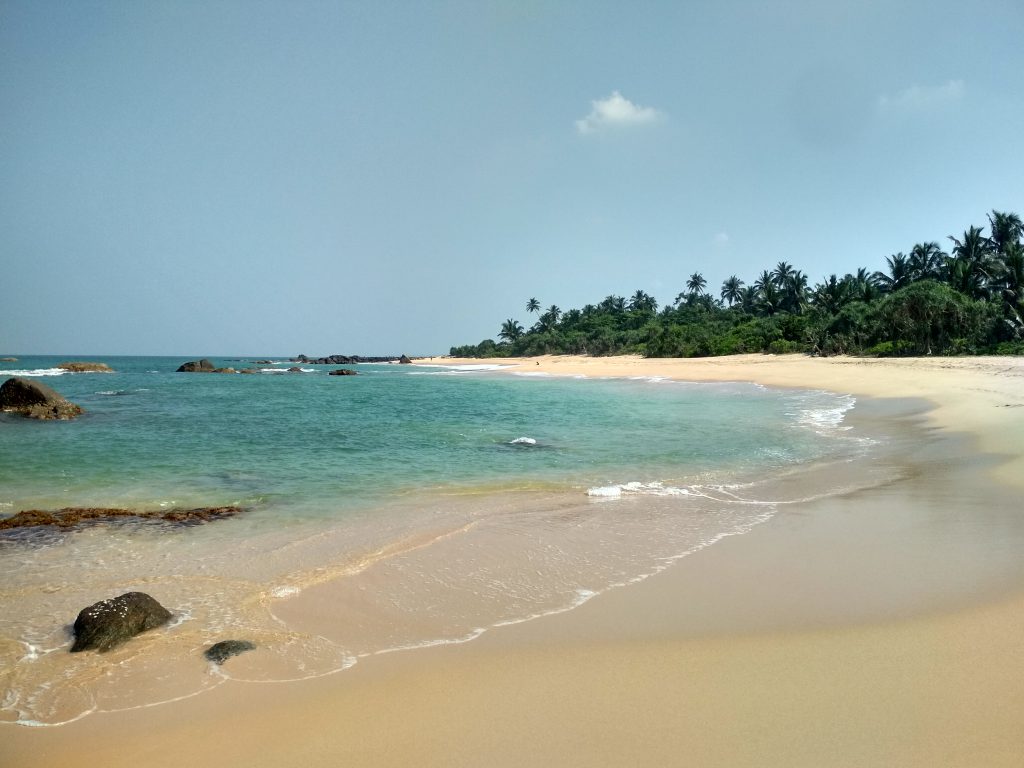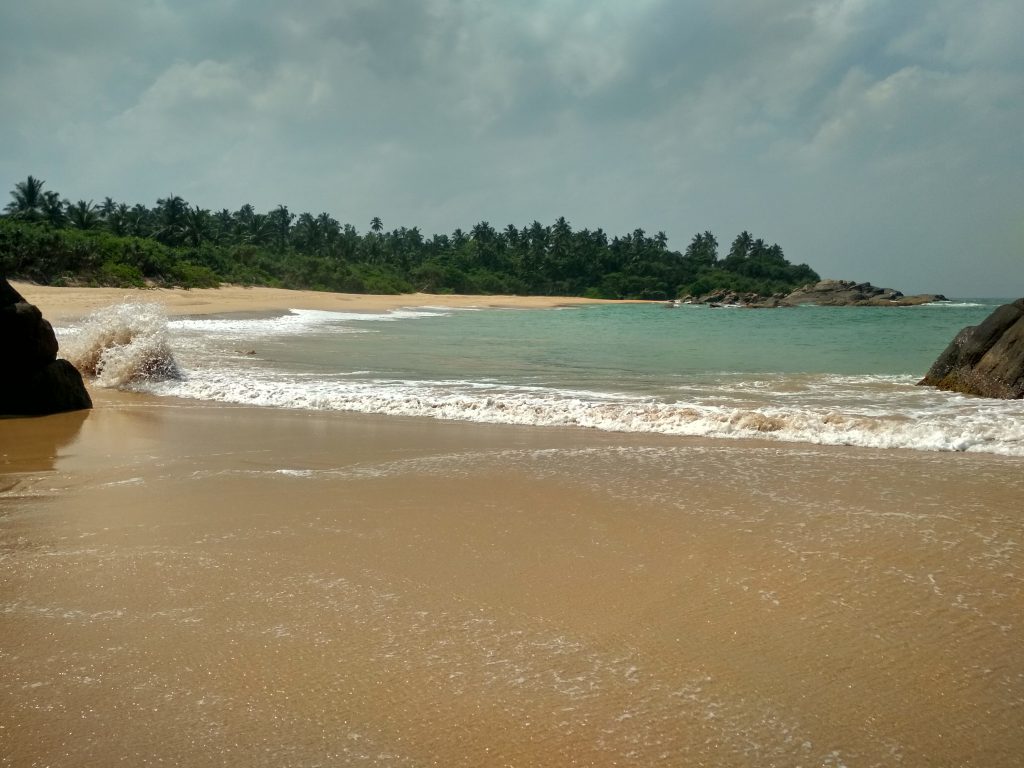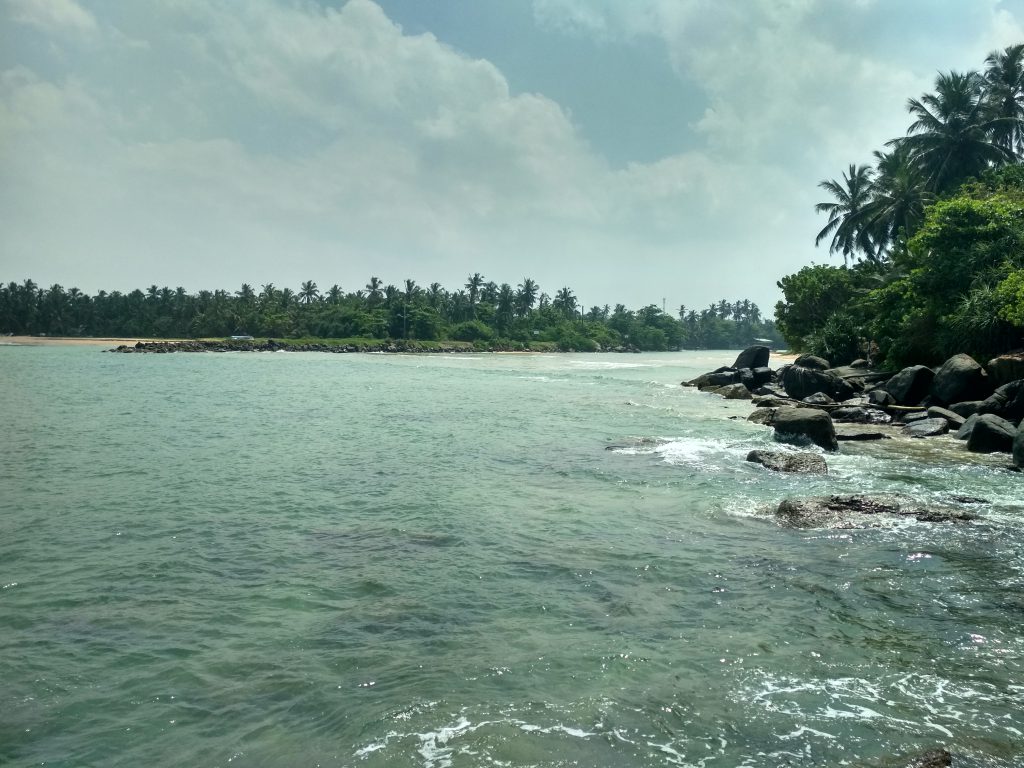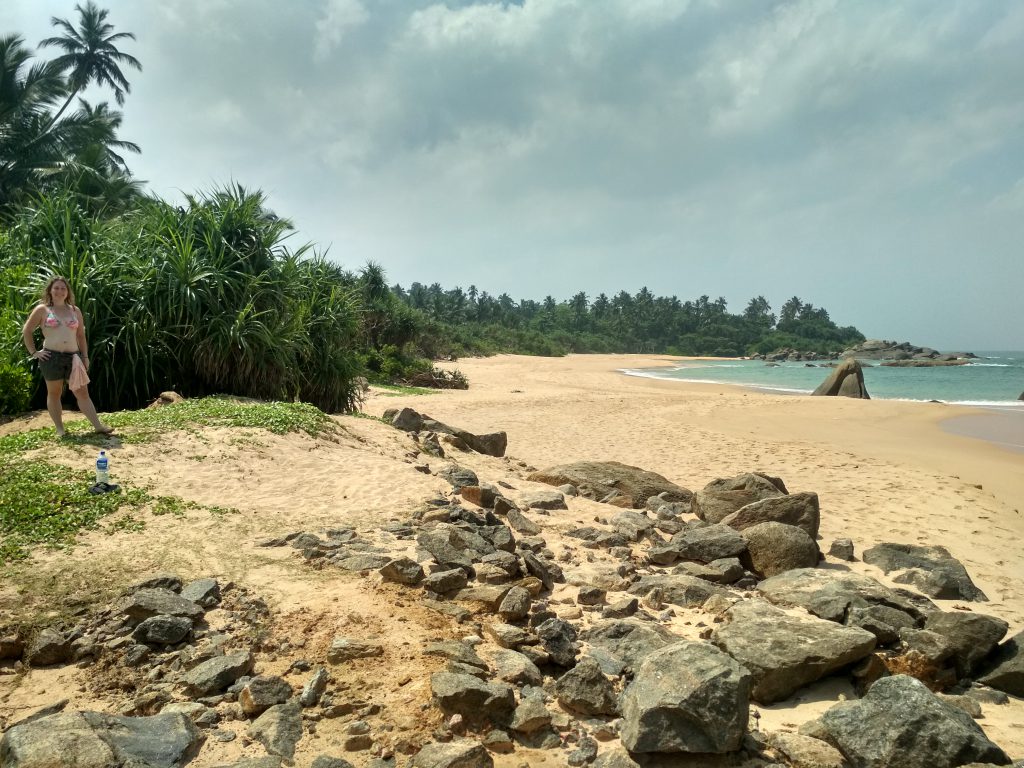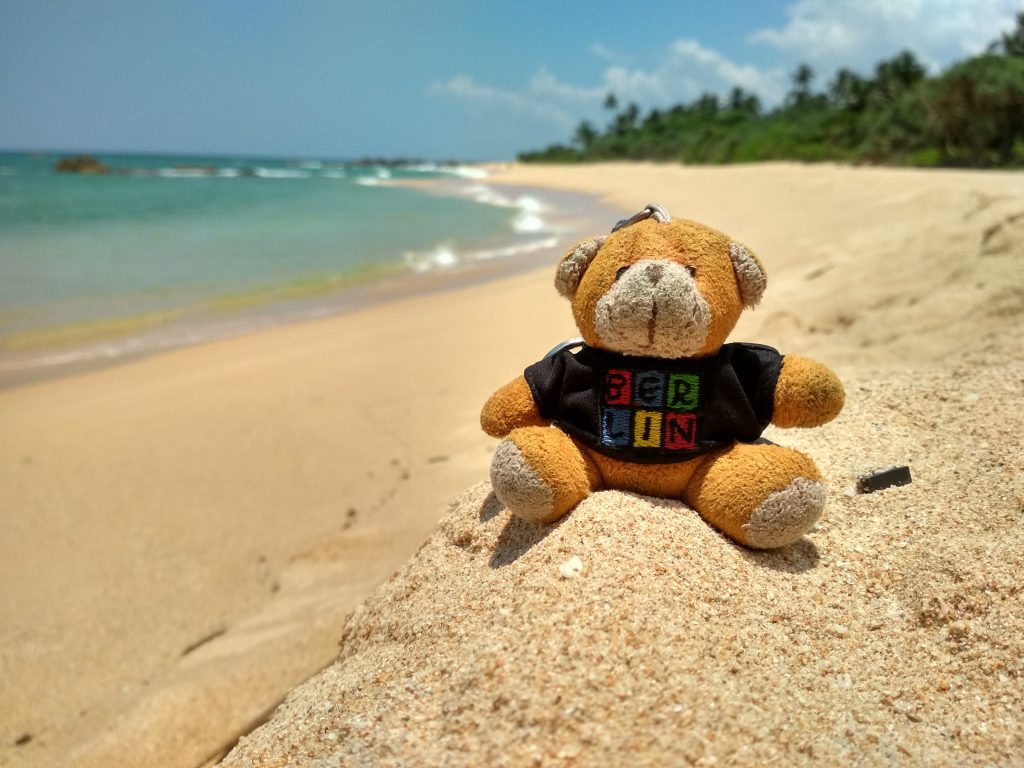 Like mentioned before we needed to go to Ambalangoda for an ATM. We combined this with buying groceries, fruits and some beers. Ambalangoda itself is not very nice, but for a quick shopping tour to stock up the fridge at Sheens, it is okay and just a 10-minute drive by bus.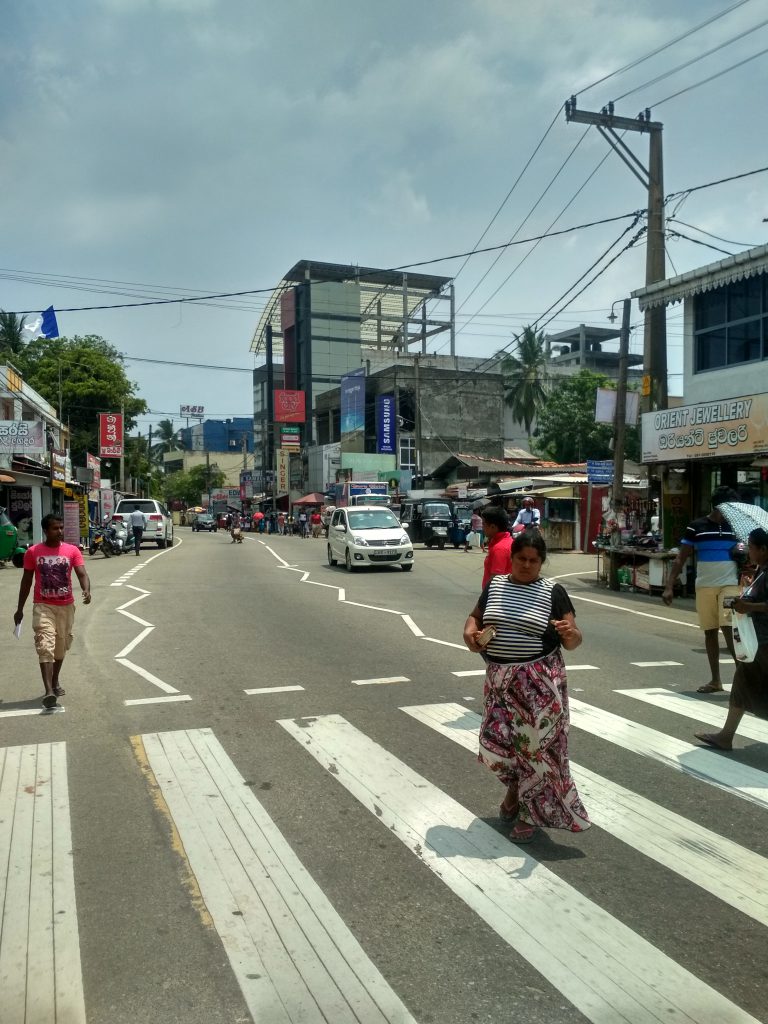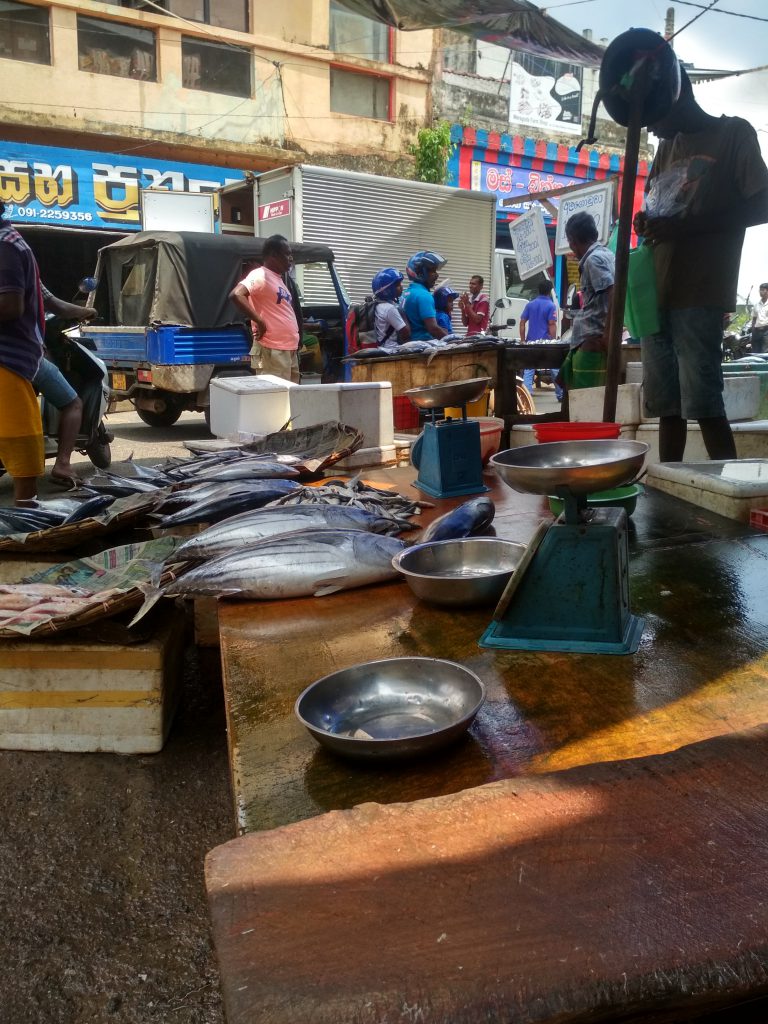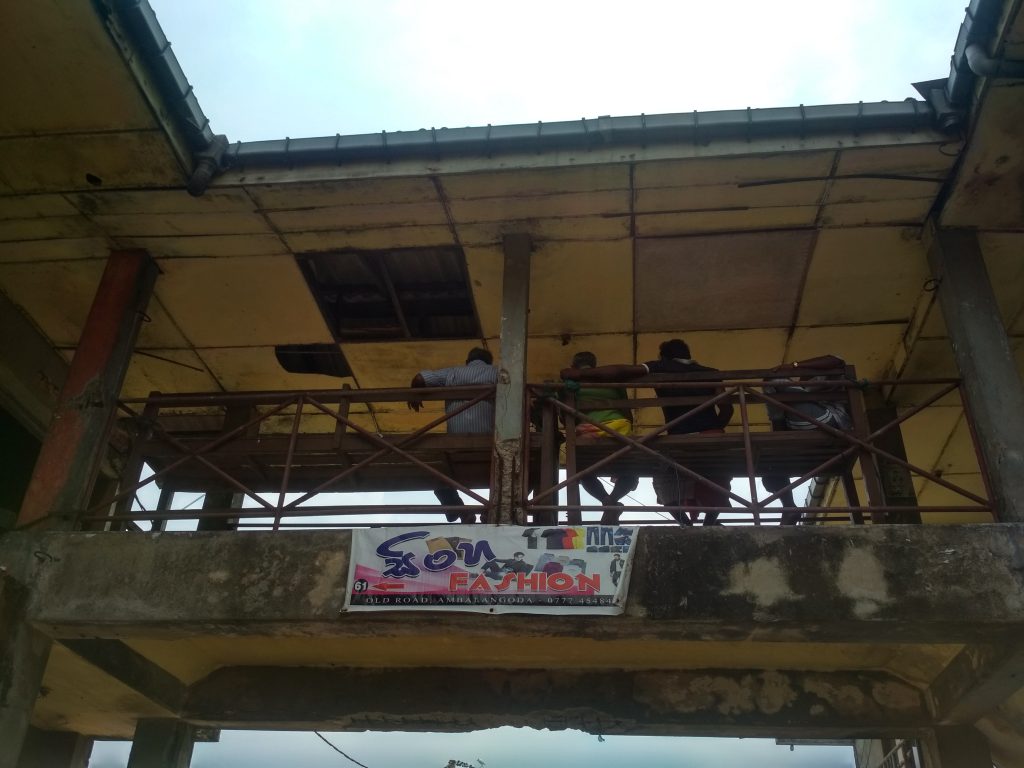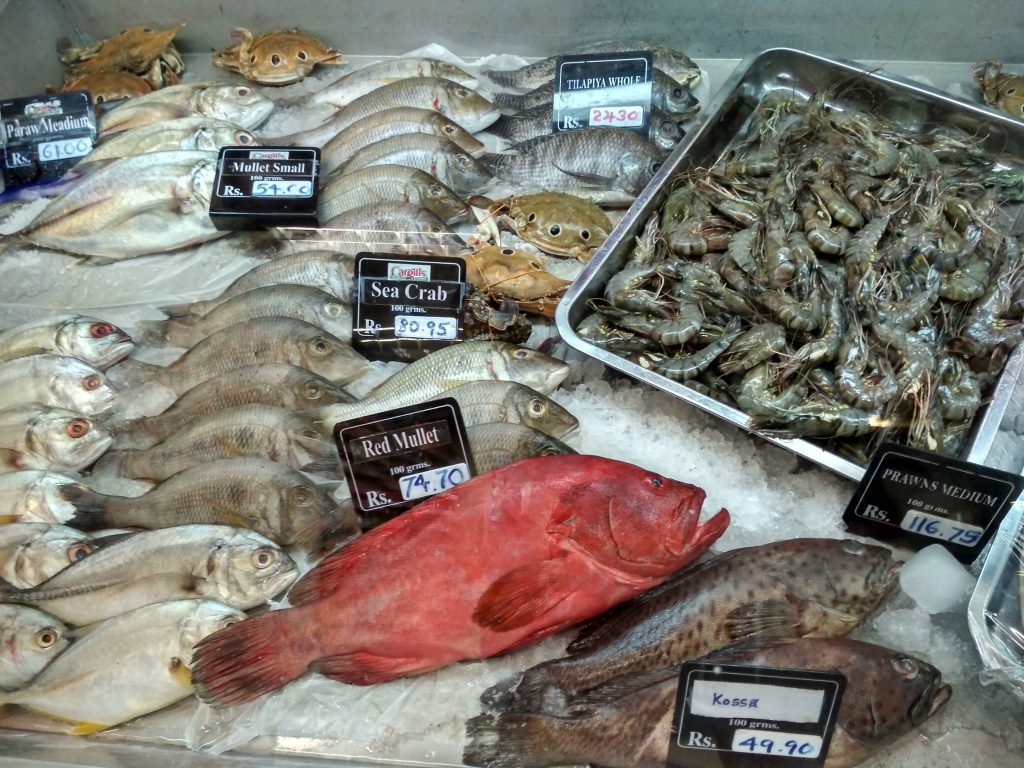 Worldtrip Berlin Tip: Ask Harrison for the shortcut to the bus halt and take basically every bus that stops. Even bus Nr 2 is working again. Be 100% sure and ask the locals, they are very friendly and helpful. The busses will stop at Ambalangoda bus terminal in the center of the city.
Thx Harrison for the great time, help and the let us stay in your beautiful home. We will come back in the future. Absolute recommendation for everybody!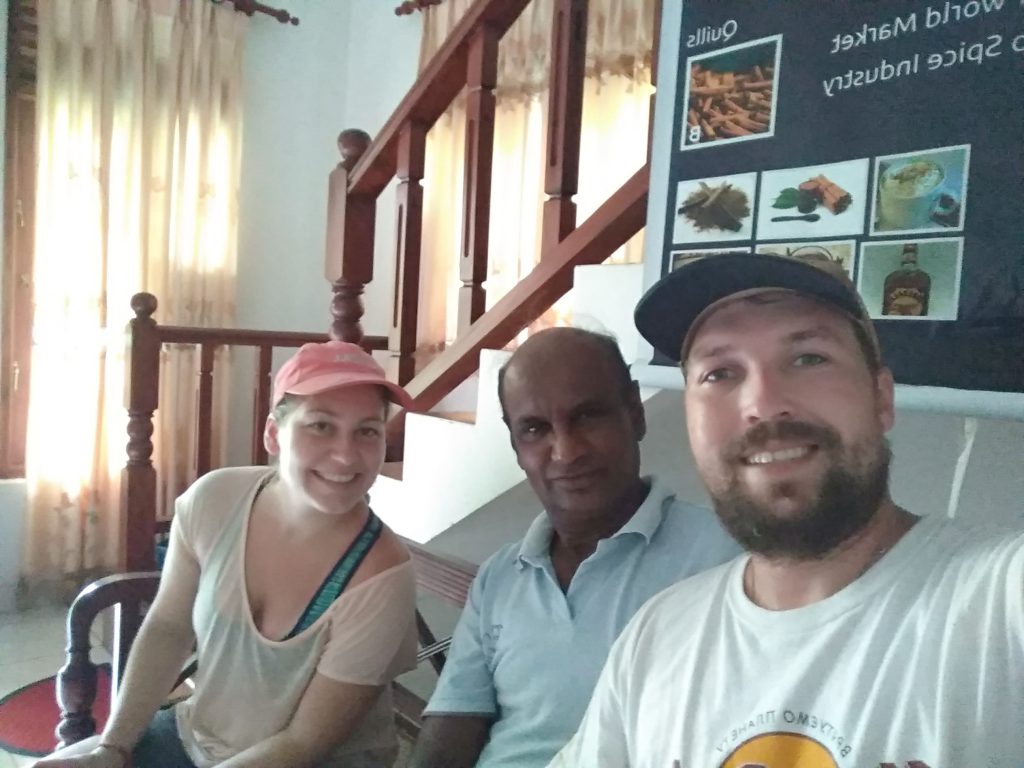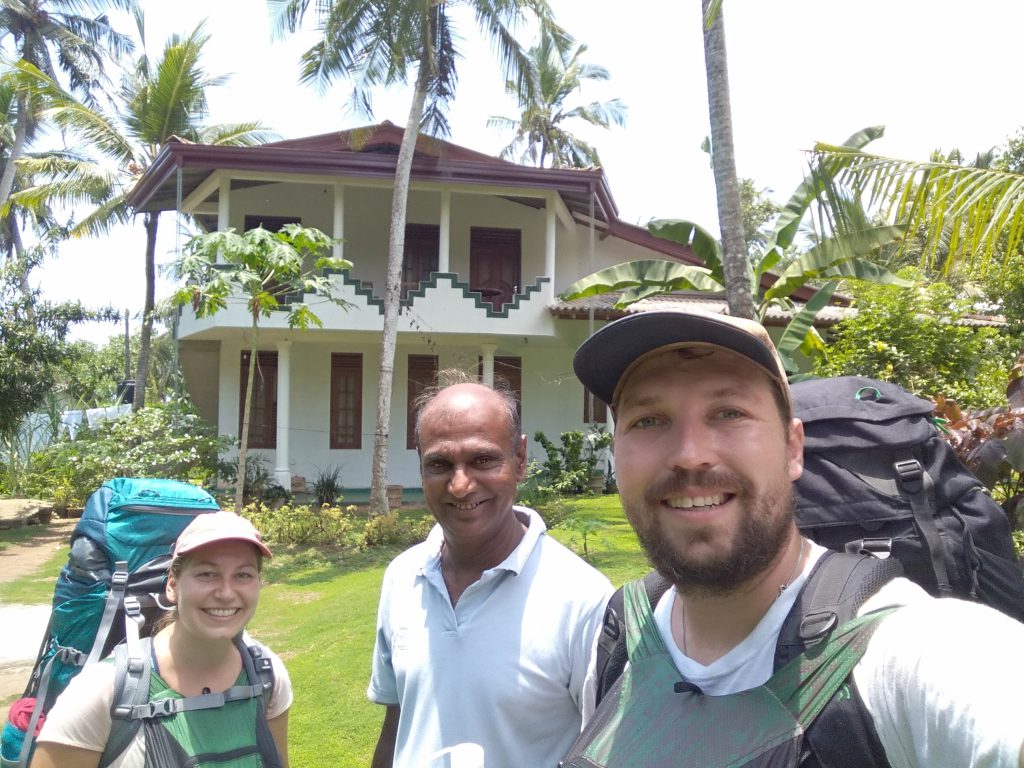 Please share your experiences, tips and tricks about Balapitiya in the comment section to help others!
Check out all Sri Lanka articles!