Da Lat, our next destination, is the flower and honeymoon city of Vietnam in the southern Highlands. Even the city is kind of smaller, there is a lot to do and see in and around it. The most famous activity for backpackers will be the canyoning tour which includes abseiling from waterfalls. It is with 50$ pricy, but people who do it are fascinated and say it's totally worth the money. We decided to save the money and organize our 2 days by our self and explore again by motorbike.
Those who read the Hoi An report will remember Robin, who we met there and travelled with us to Da Lat. So, all 3 of us arrived early in the morning, had some rest and then made our way to the Crazy House of Da Lat, which I wrote an own article about. It can be found at the end of this article in the "Might also interest you" which, in this case, should be called "will definitely interest you".
After the amazing Crazy House we made our way to another special place: The Datalana Waterfall, which can be reached by an alpine coaster, which I rode in 2015. Now, there is a new one to a lower part of Datalana falls, which is connected by an even bigger alpine rollercoaster of more than 2km length and 3 lifthills. Video of the first part is on top in the article, the second, shorter part can be found on my Youtube channel. The thing is called the "New Alpine Coaster" and this part of Datalana falls are even more impressive than the ones that are accessible if you take the old Alpine coaster. Entrance fee is a pricy at 150.000 Dong but worth it.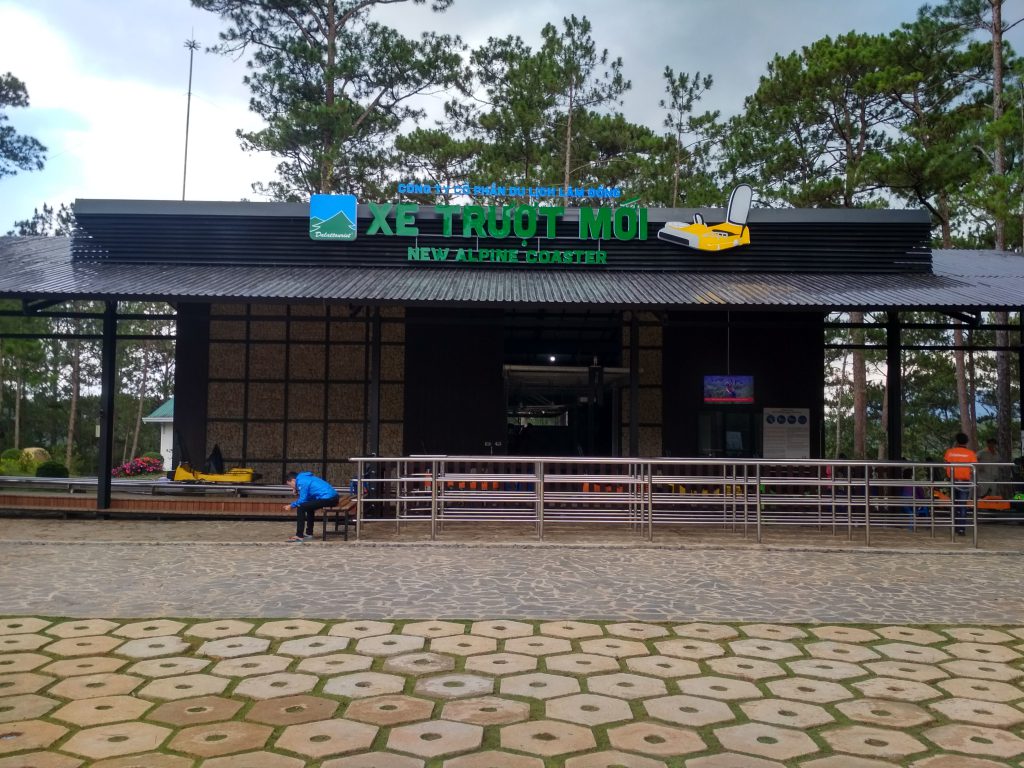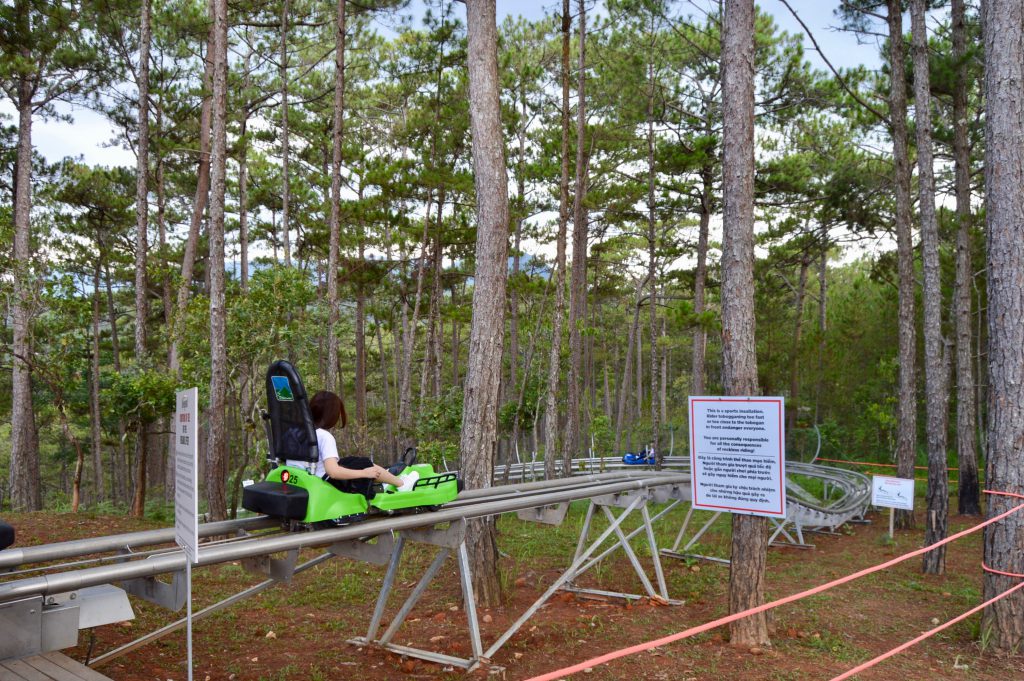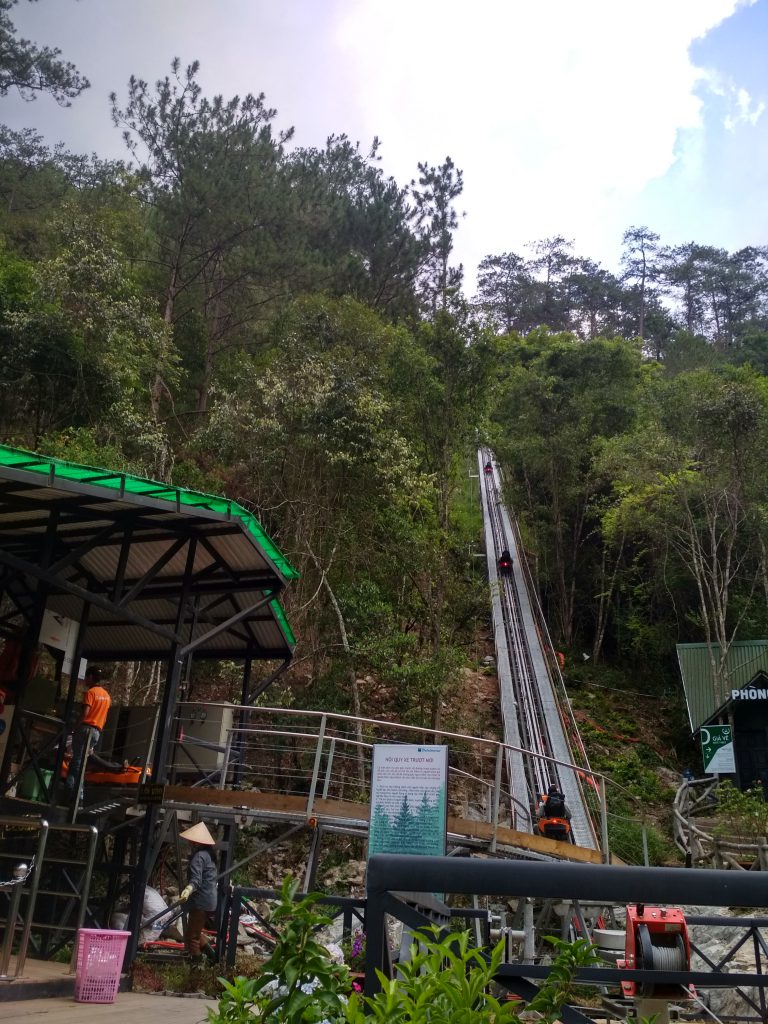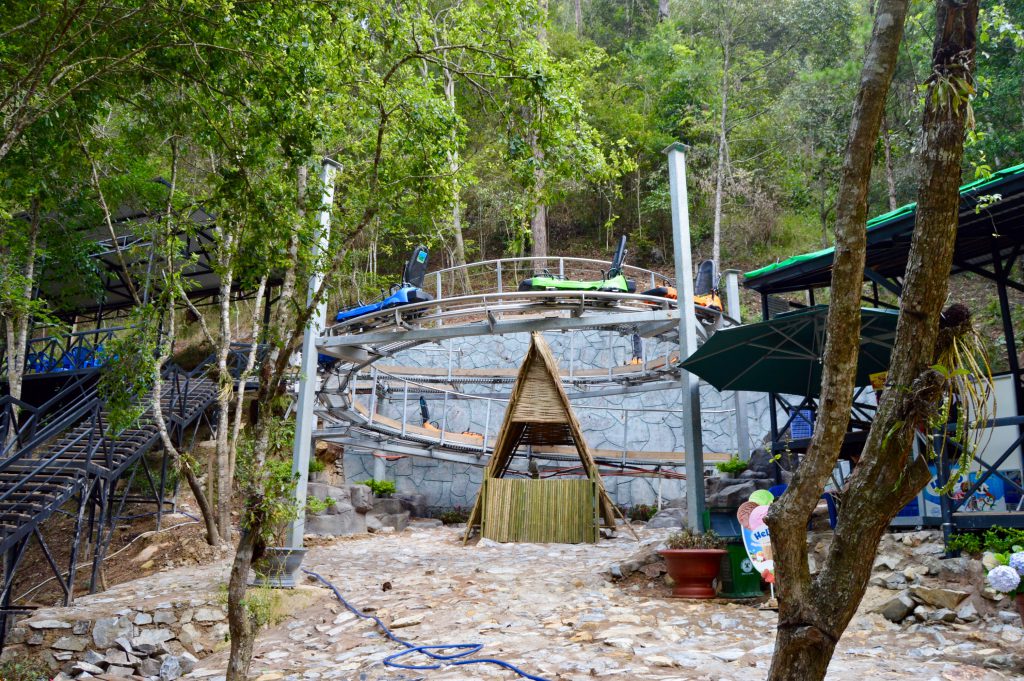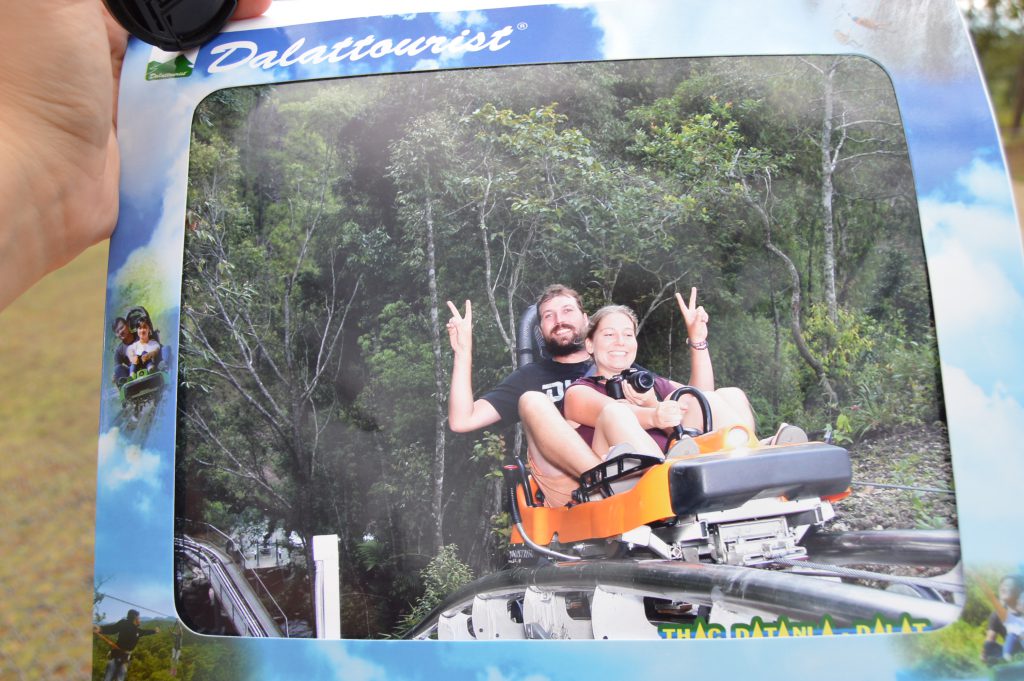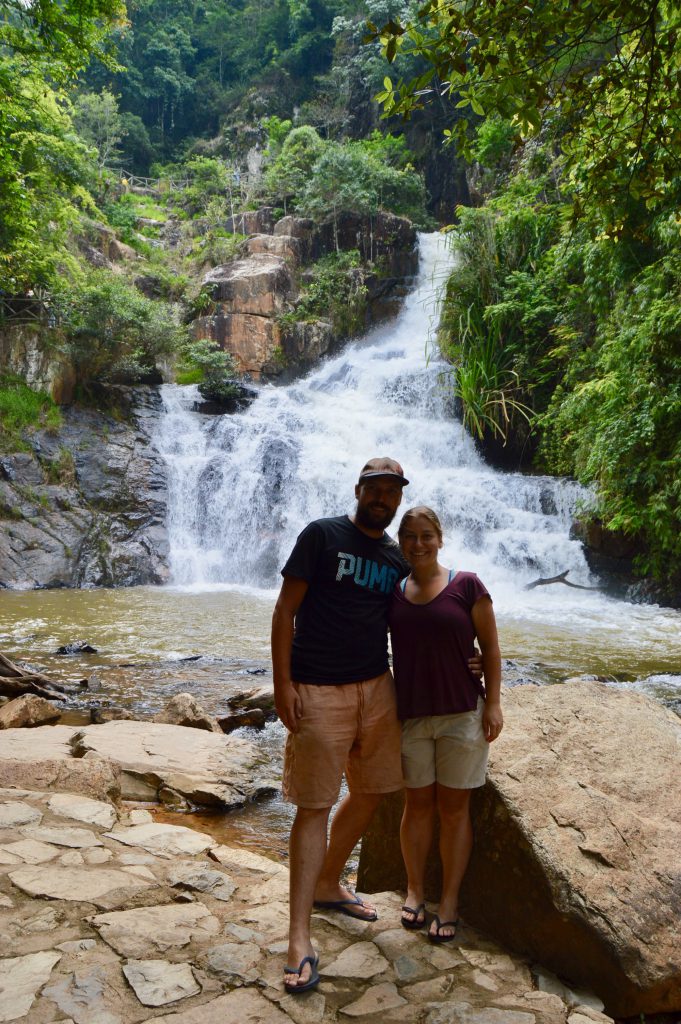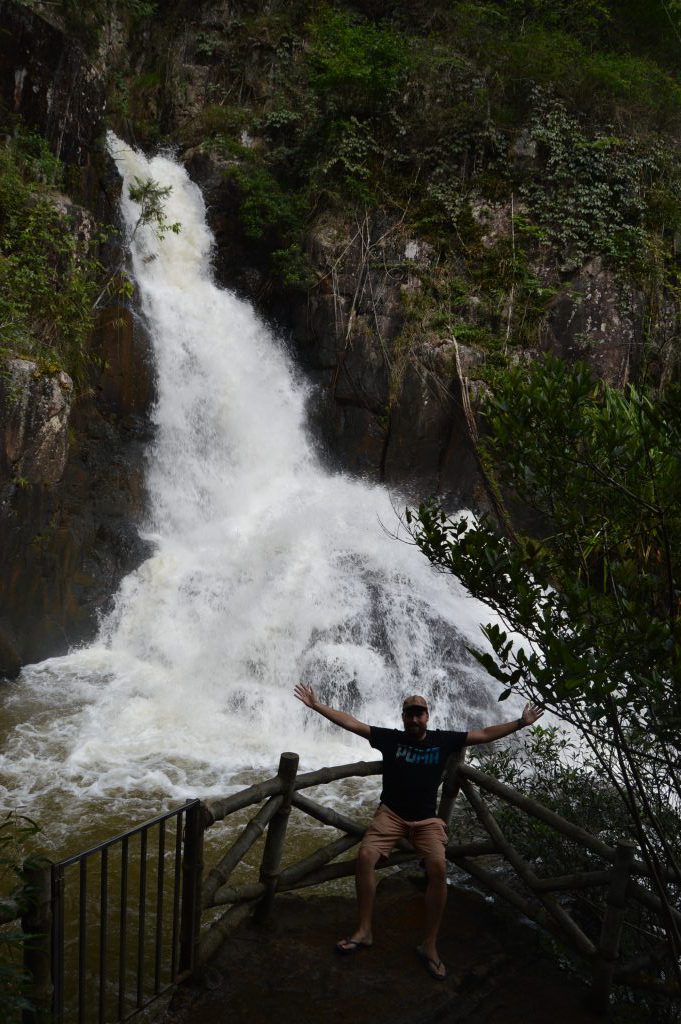 Next day Robin did the canyoning tour, so we took our bike and made decided to see the Pongour falls, which are located about 45km south of Da Lat. Sadly most part of this drive is a shitty highway full of trucks, but the it's worth the effort and entrance to the falls is at 10.000 Dong very cheap and has barely no western tourists.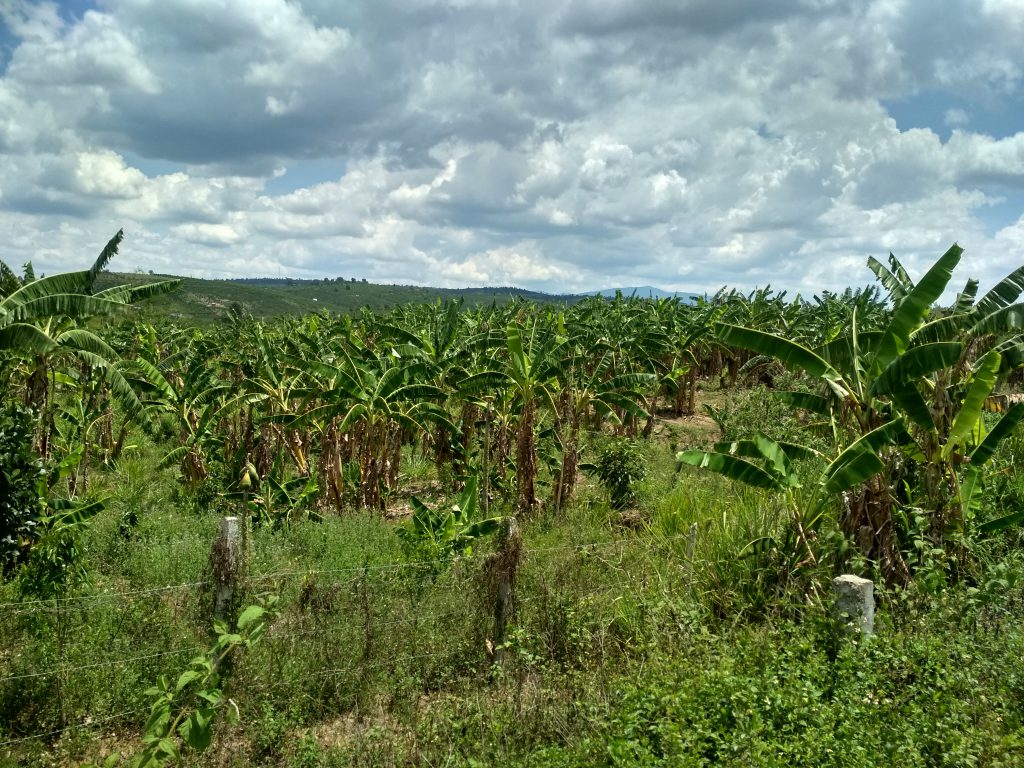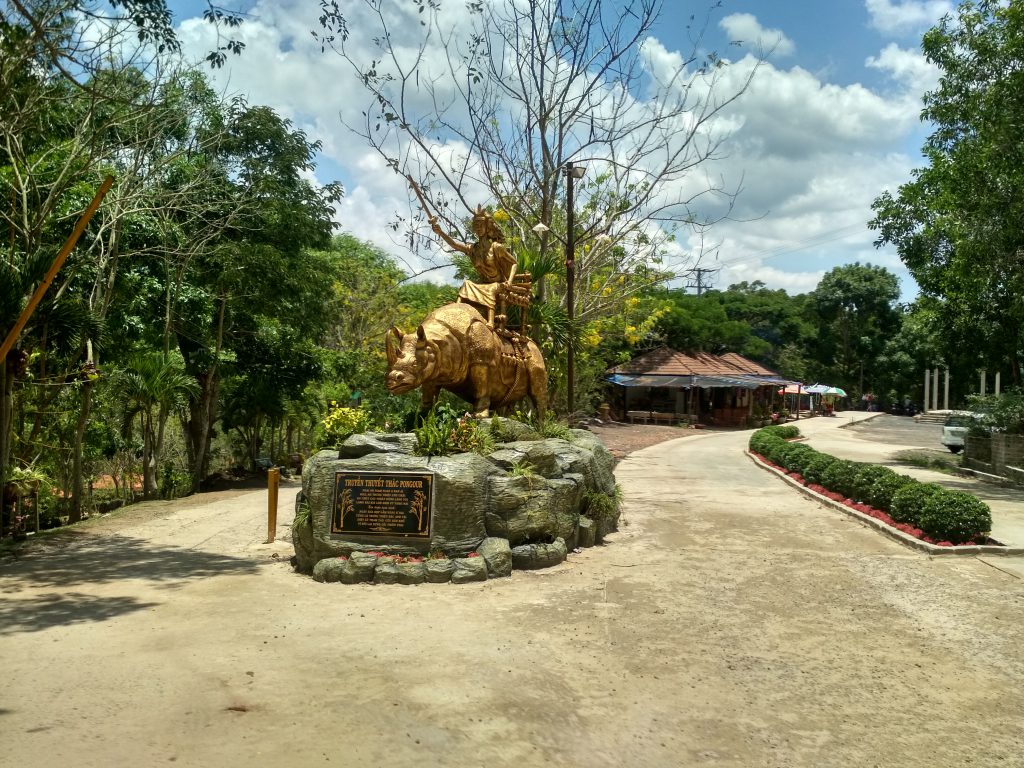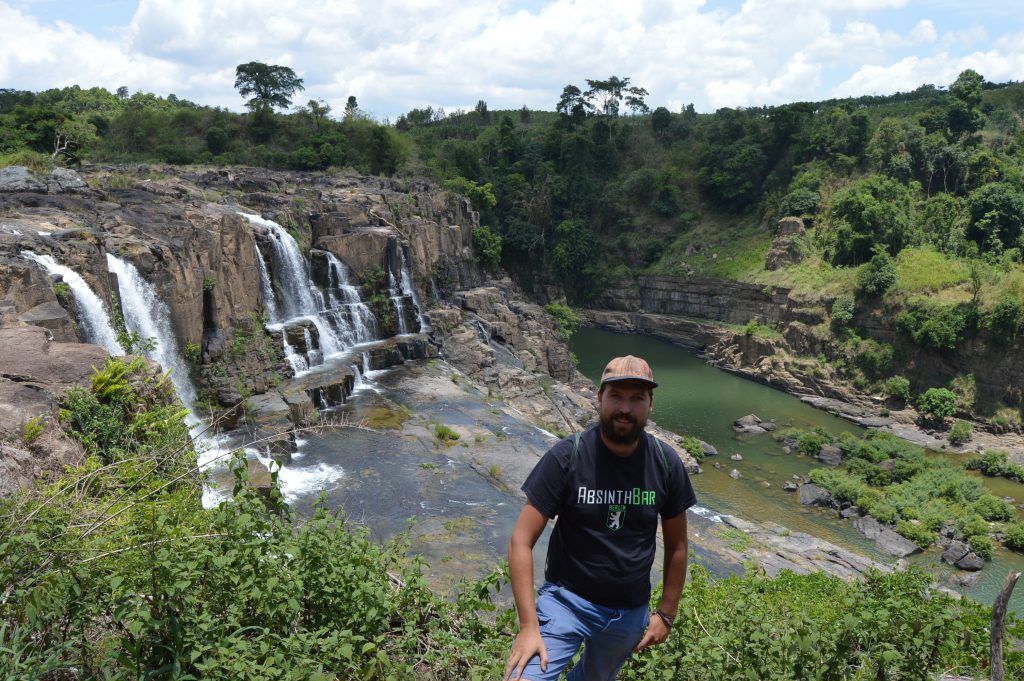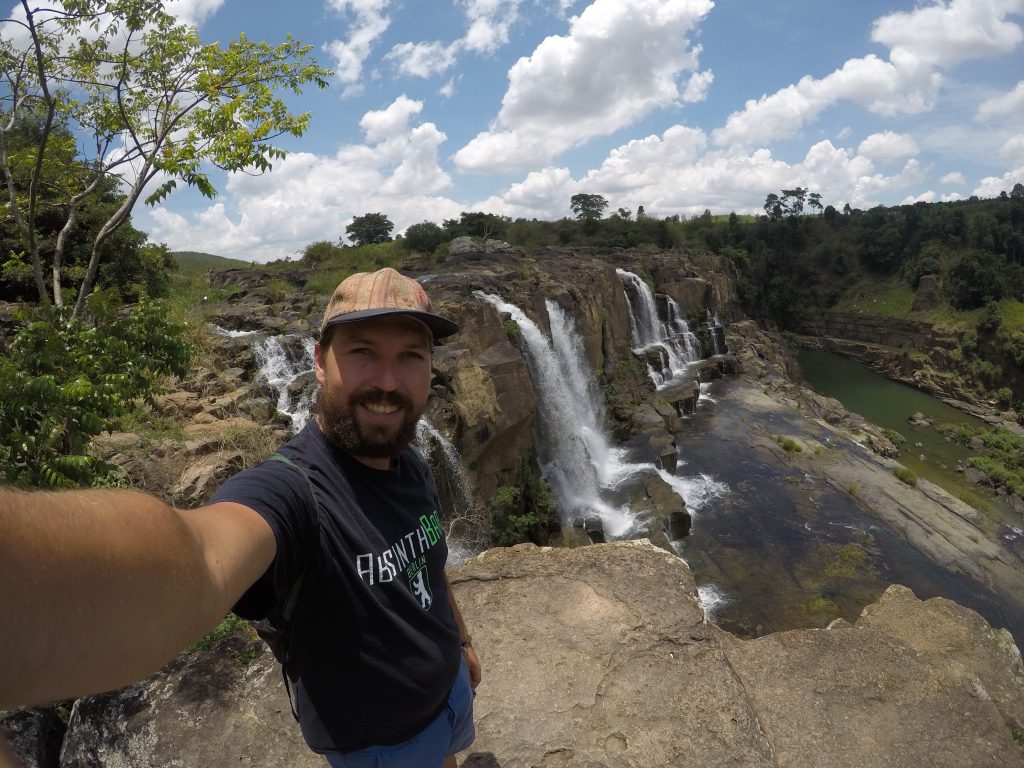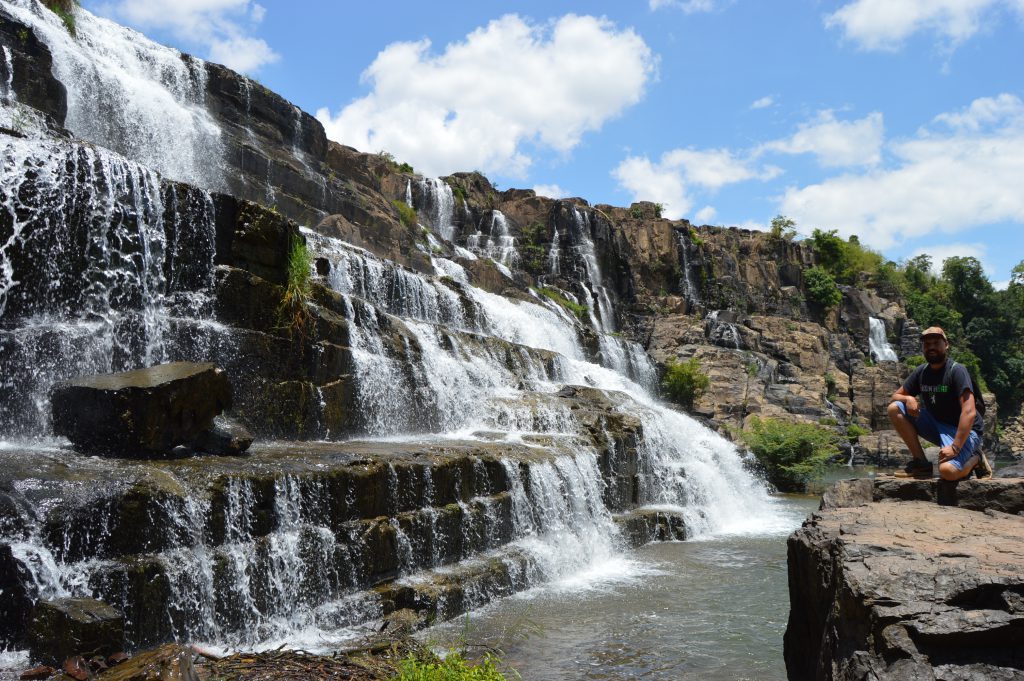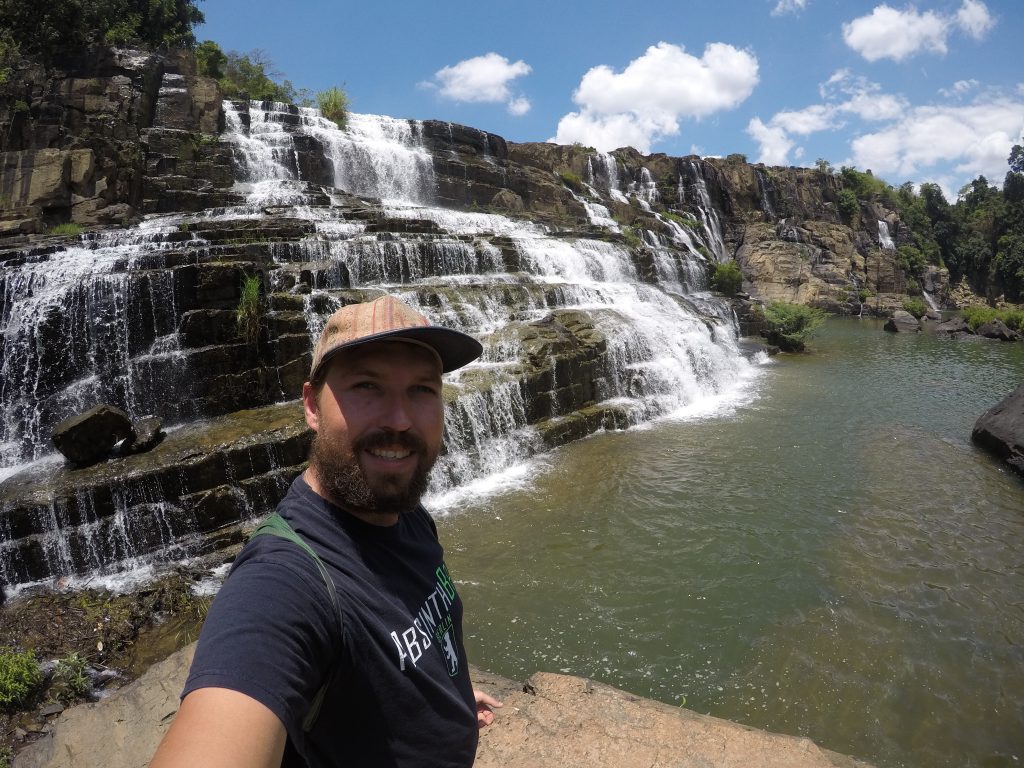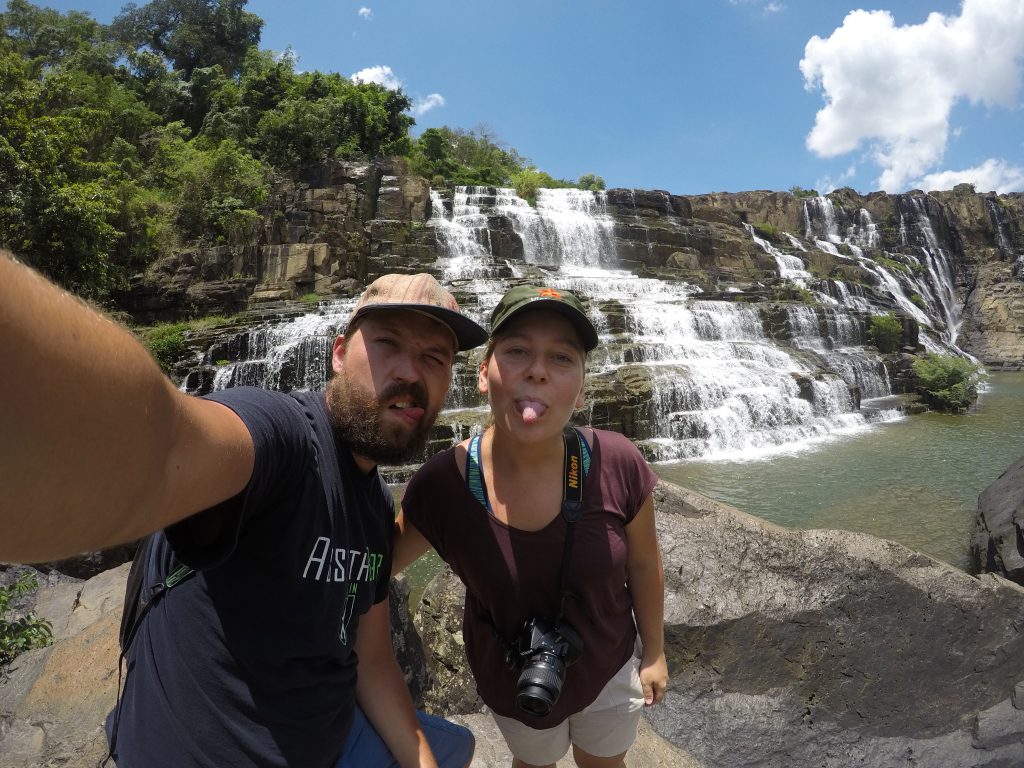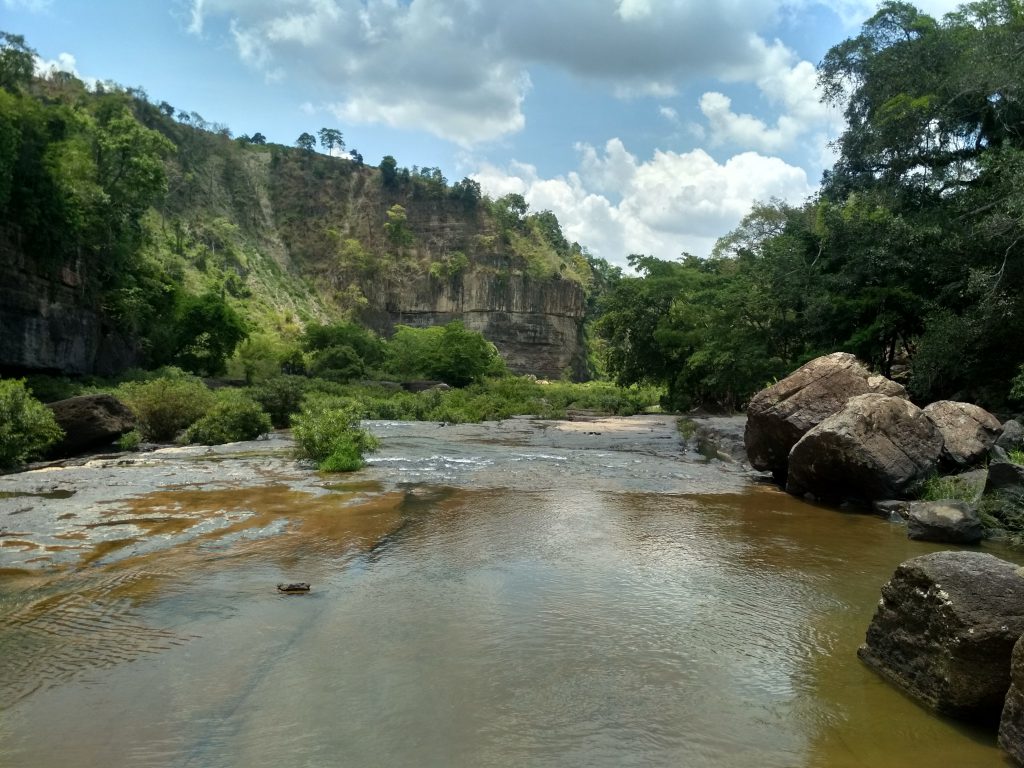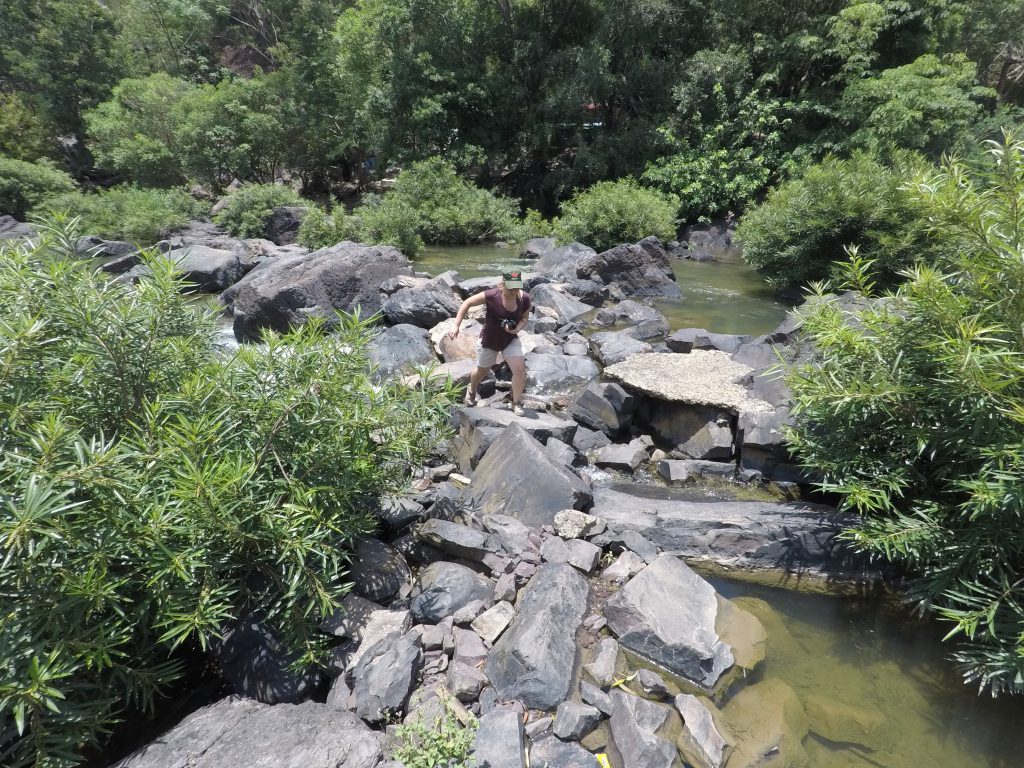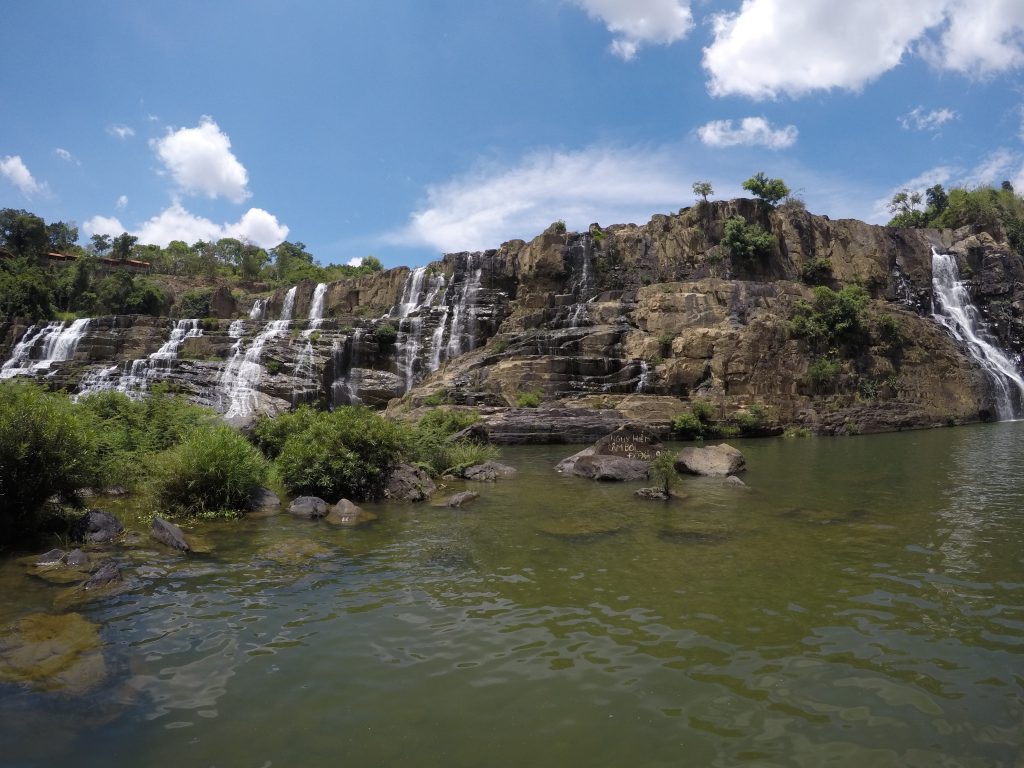 Next on the list were the famous Elephant falls, so back on the touristy track. Still, the entrance price of 20.000 is damn fair.
Worldtrip Berlin Tip: The falls are impressive and the way to the final viewpoint is challenging and a bit dangerous, so better be careful and bring good shoes, as you must climb over slippery rocks.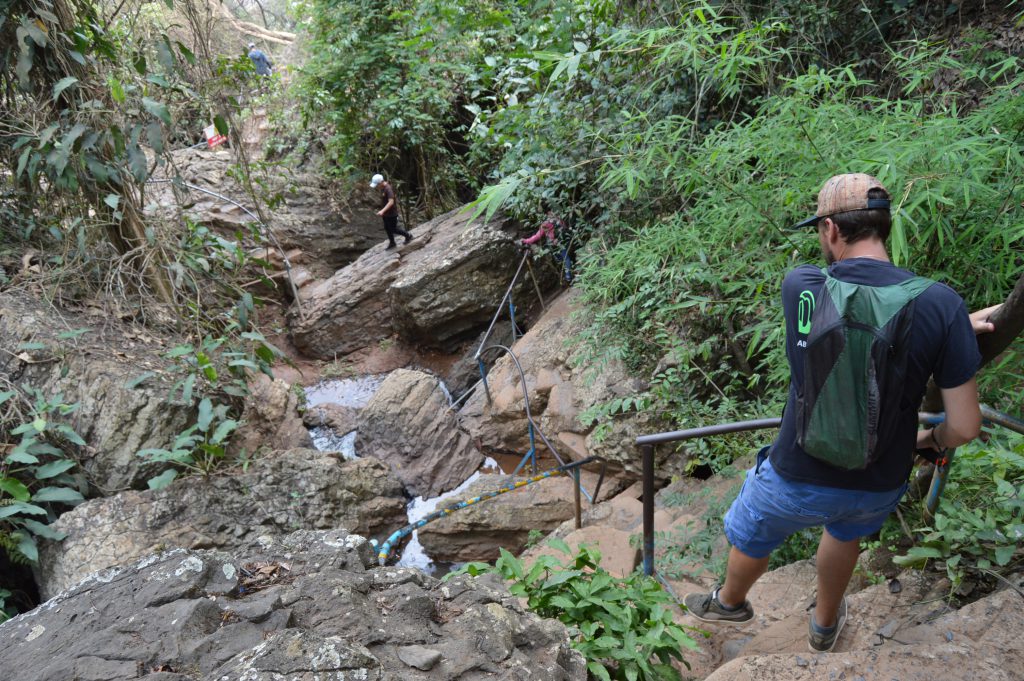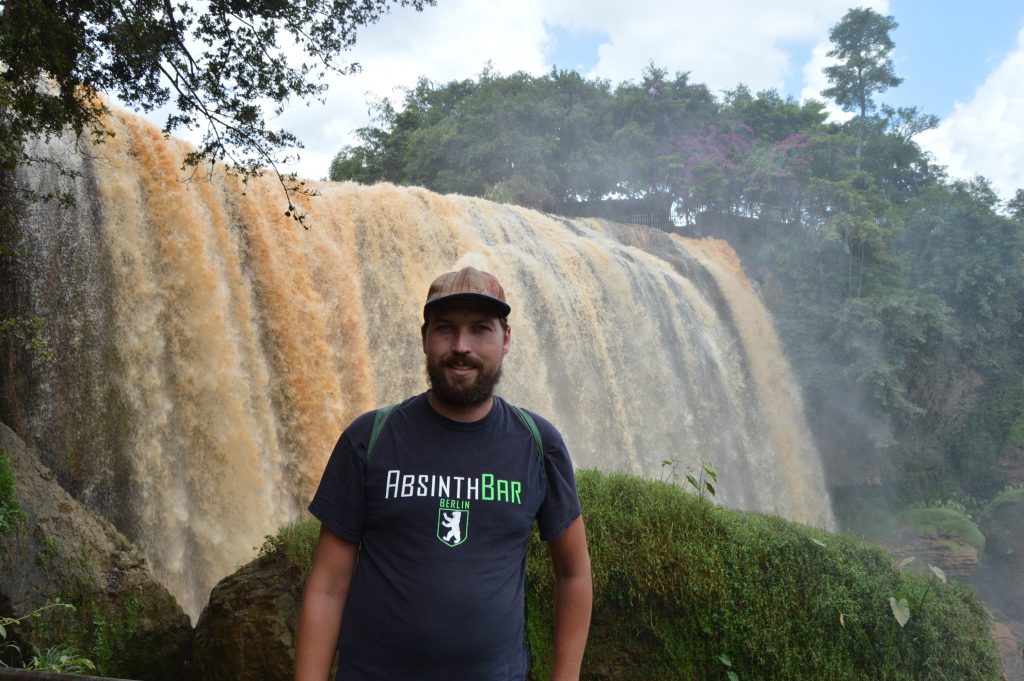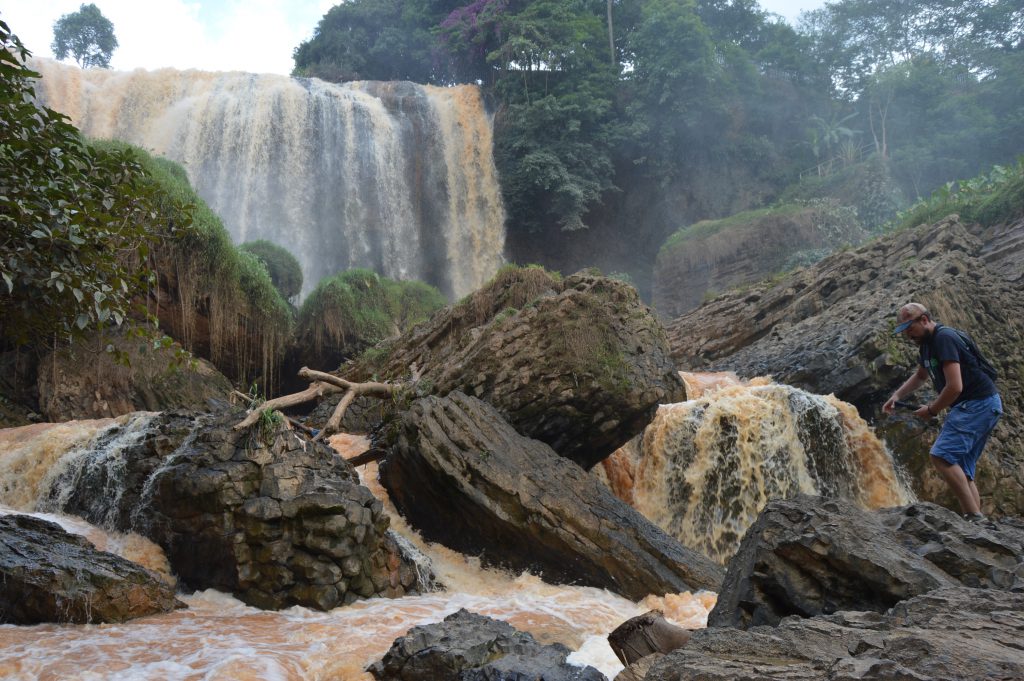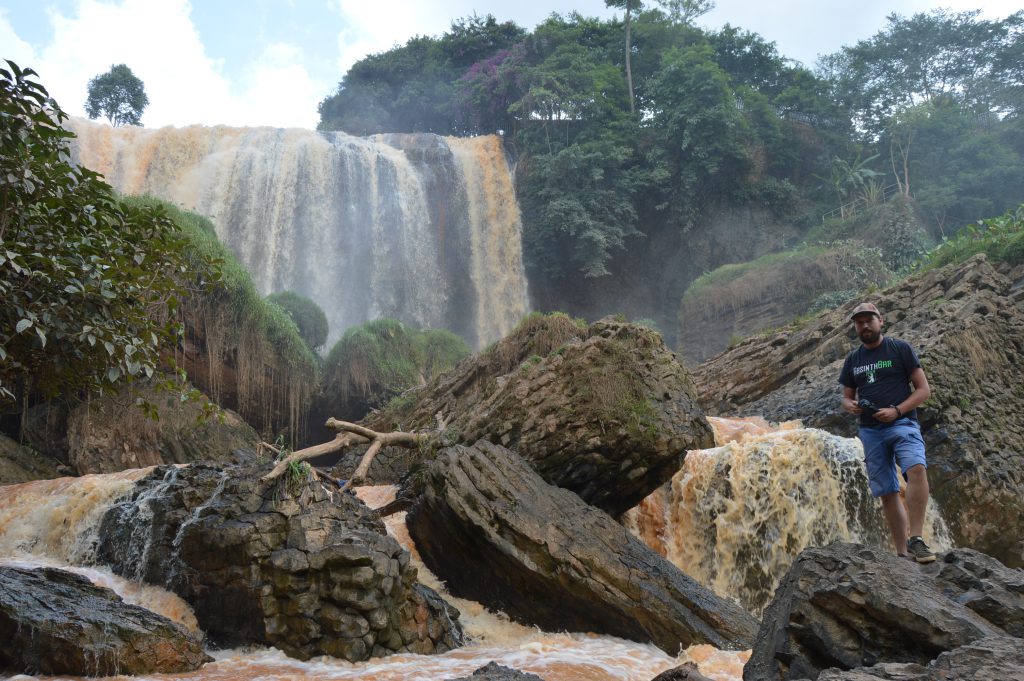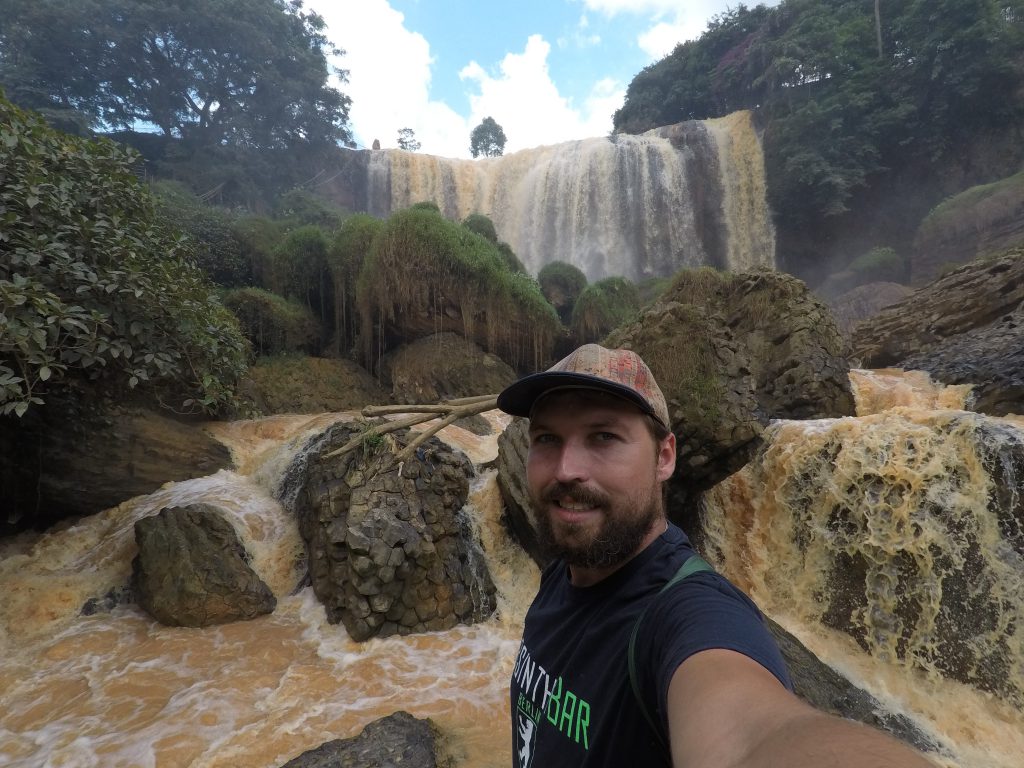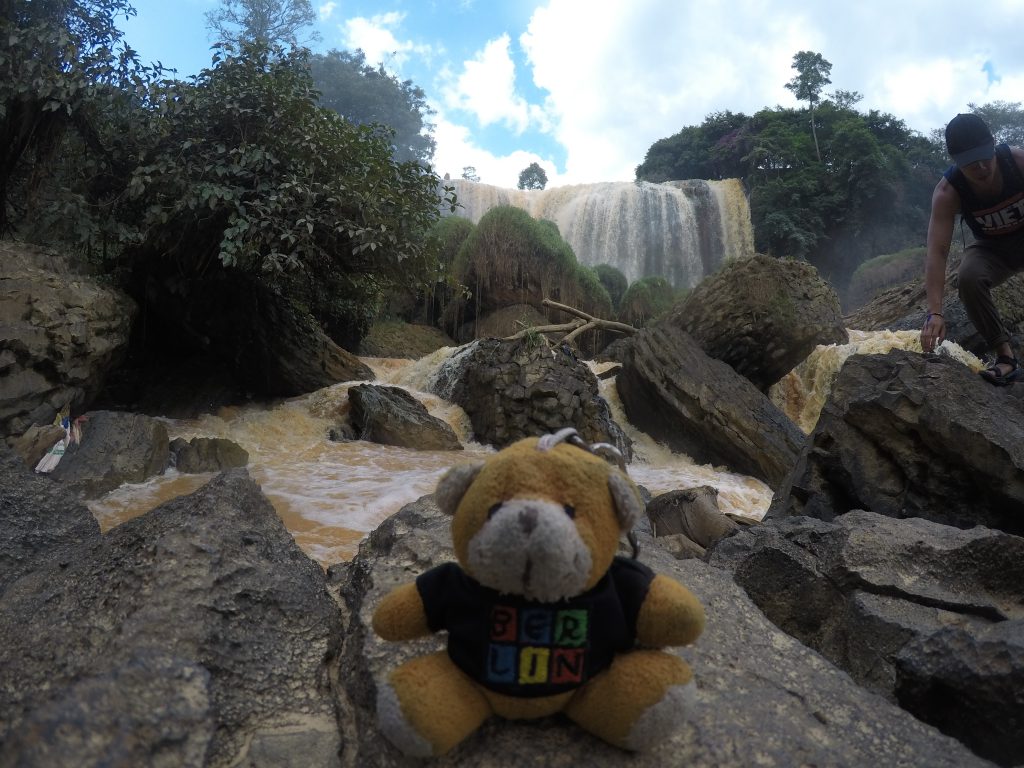 The nicest and really enjoyable part of our two-waterfall roundtrip was in between the Elephant falls and Da Lat city – all the way through the mountains full of coffee fields.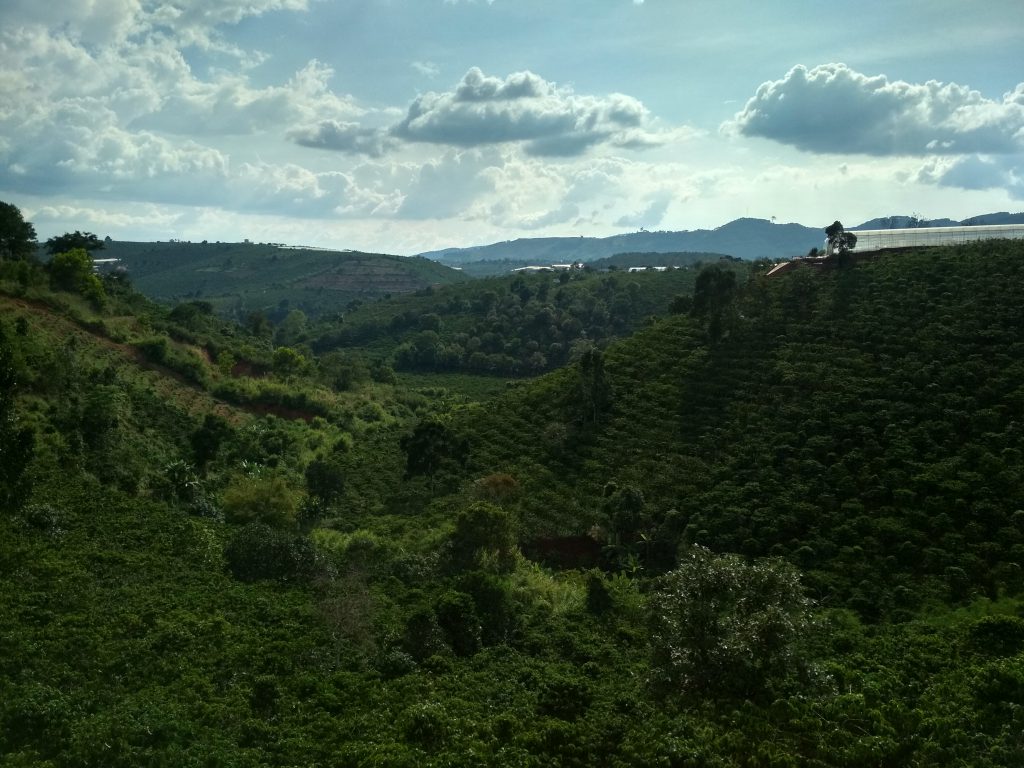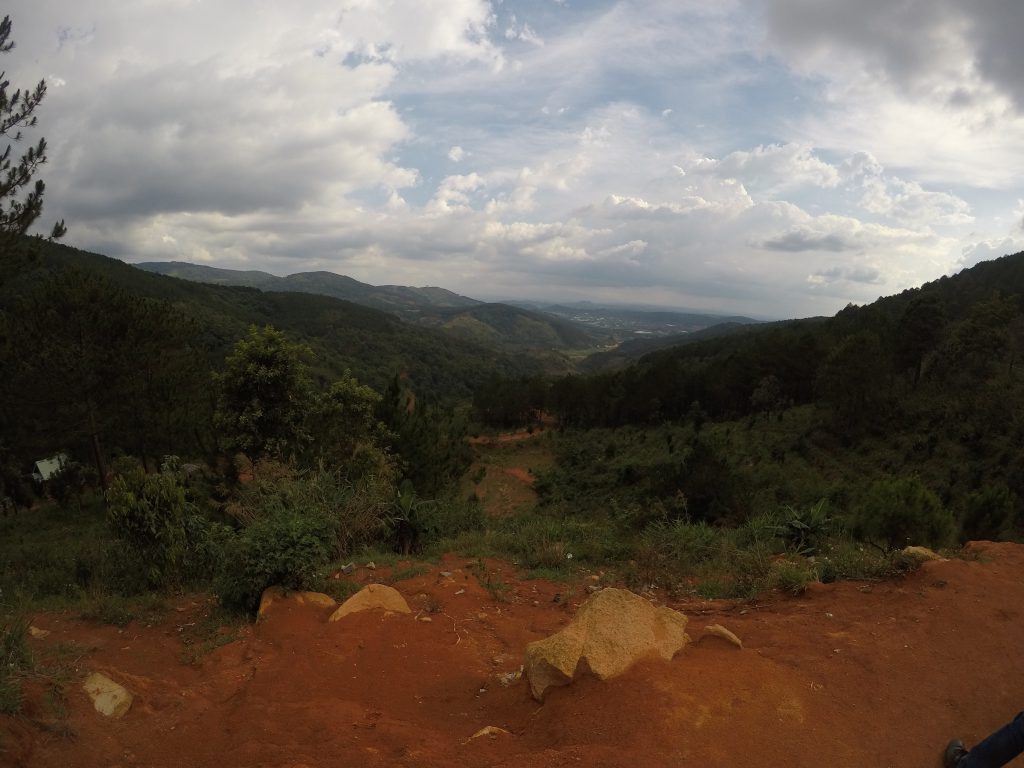 In the evening we had some short looks on Da Lat city itself, which is located all around the big central lake and offers some great views – especially at sunset time.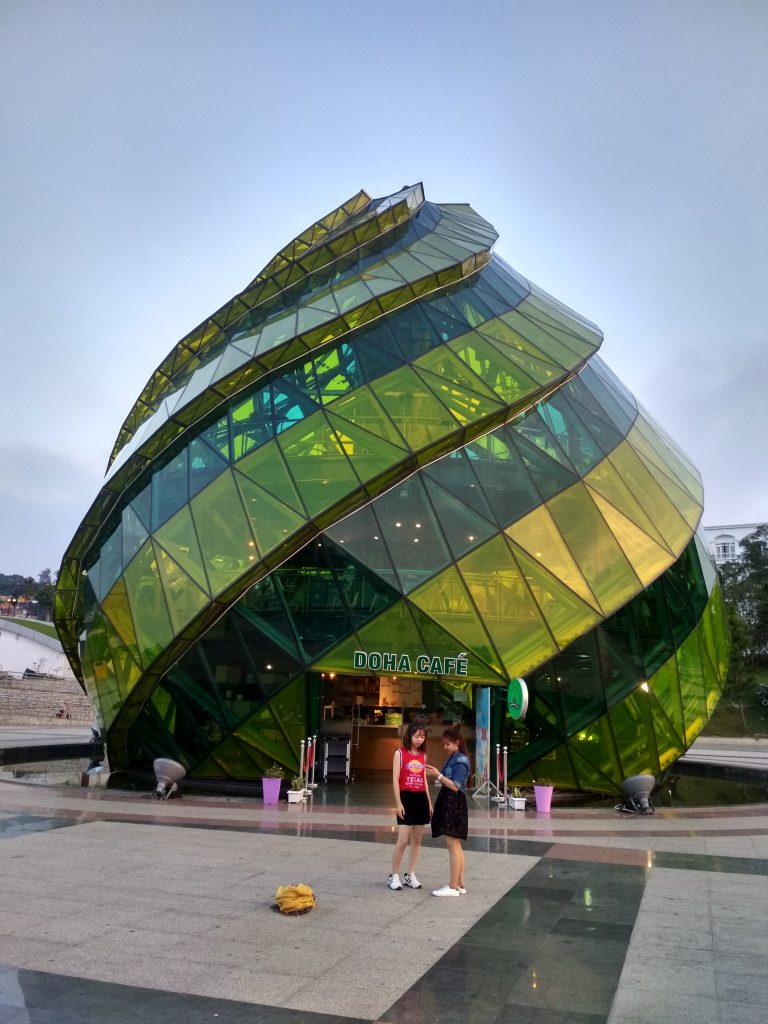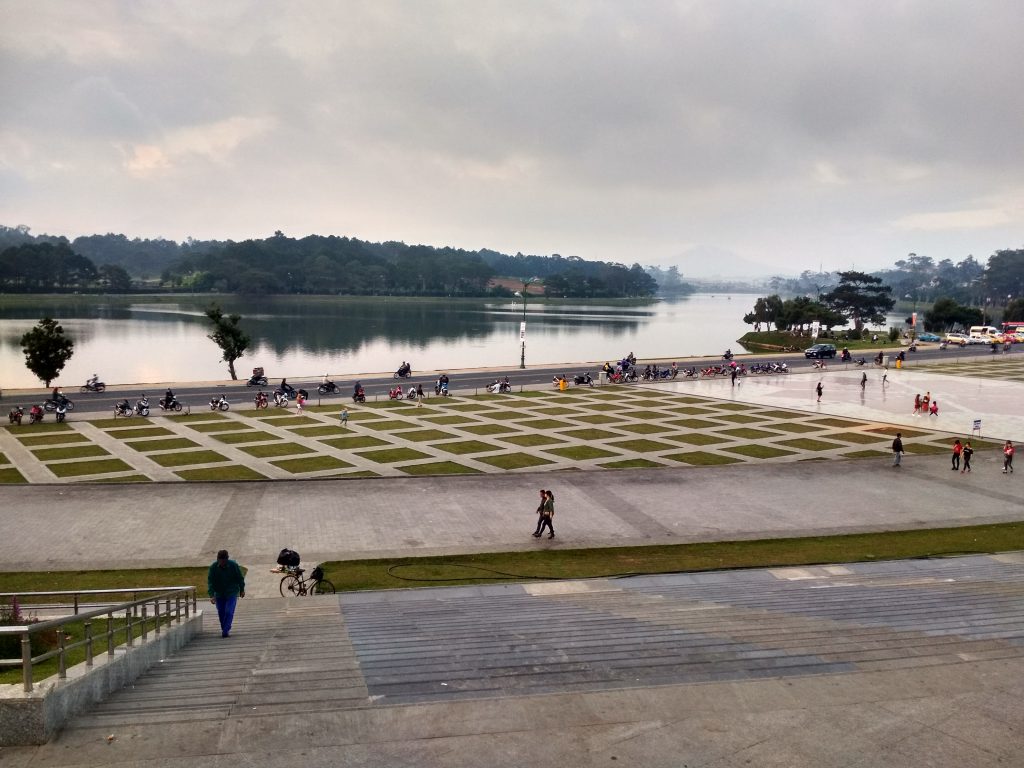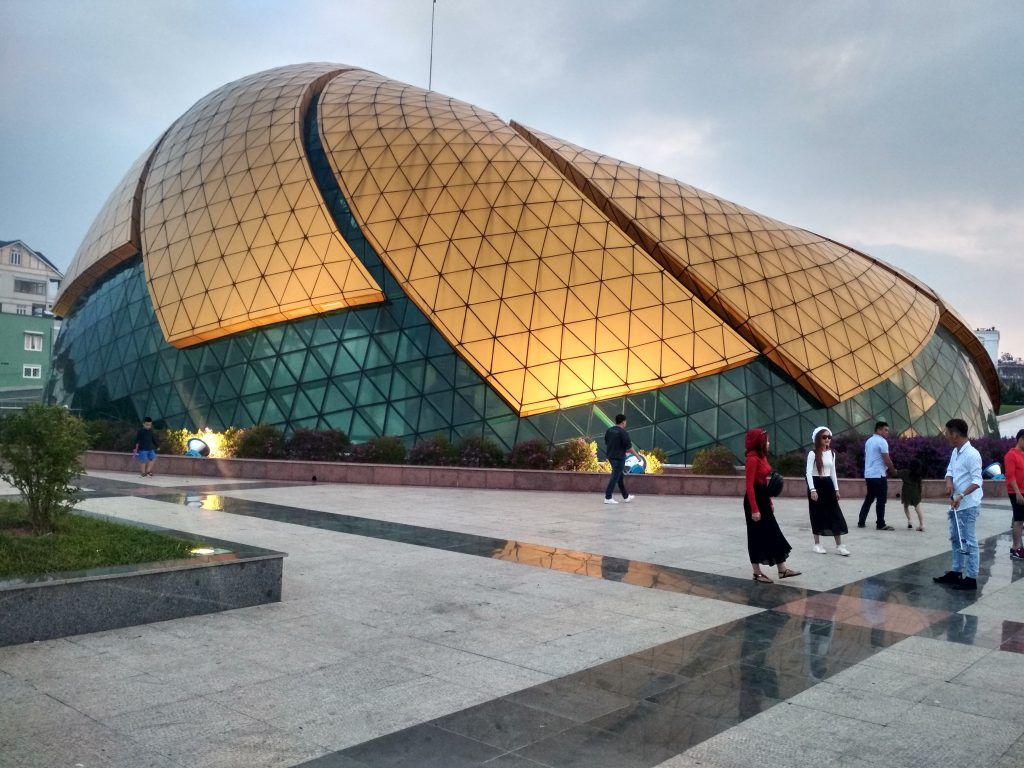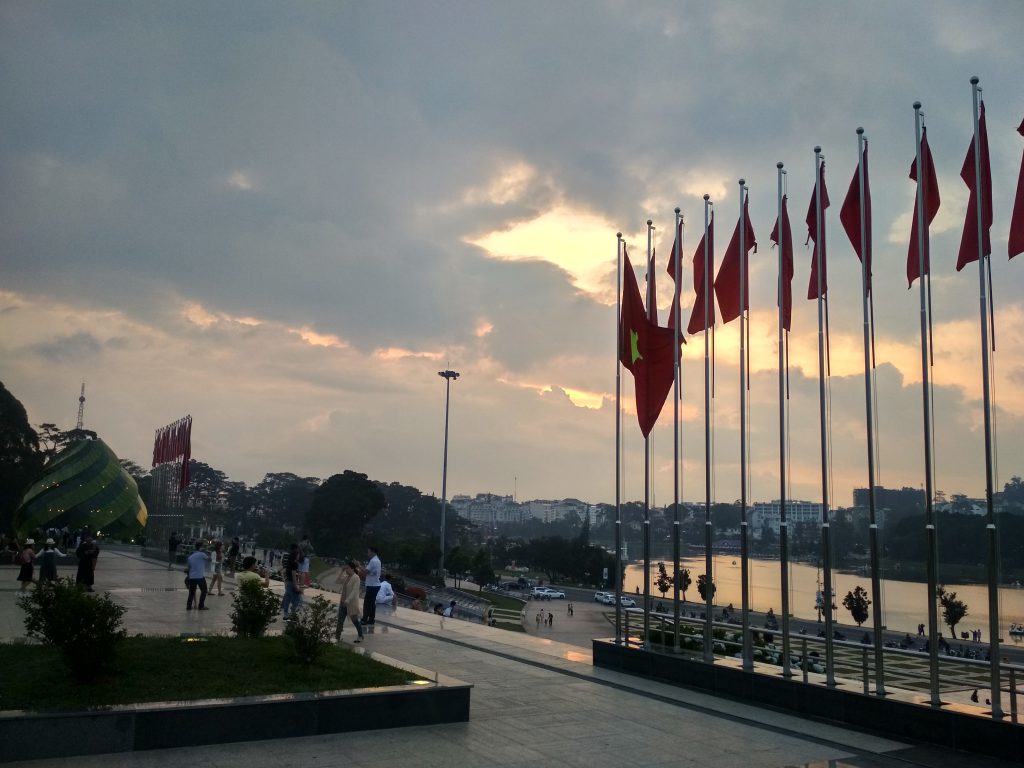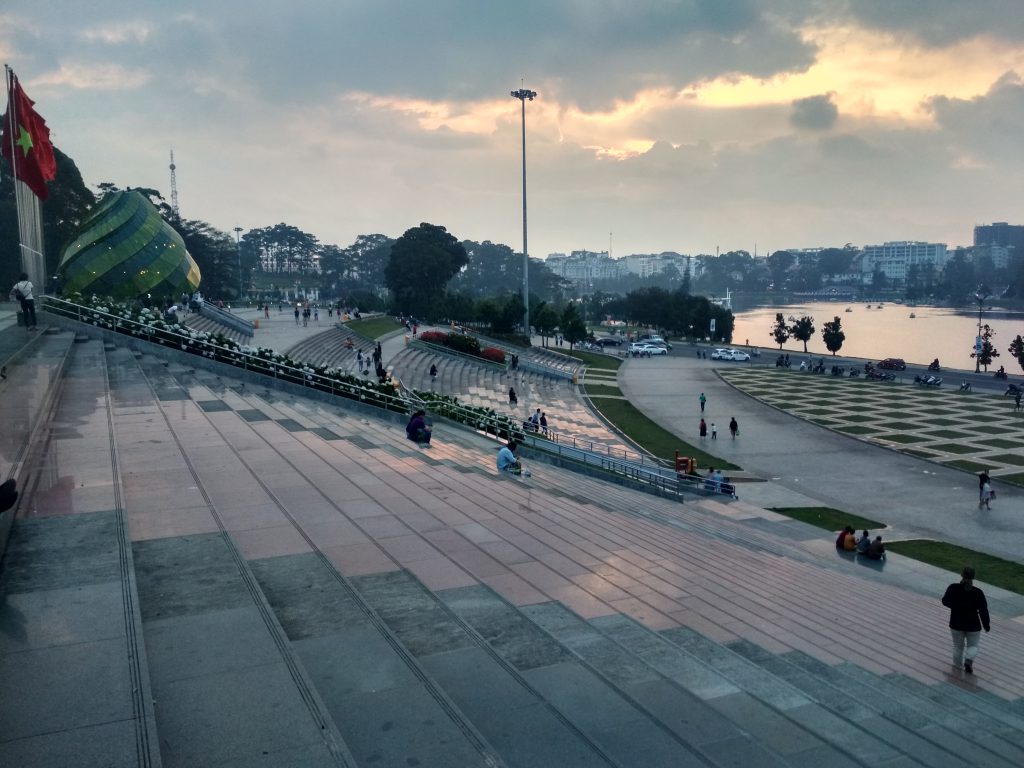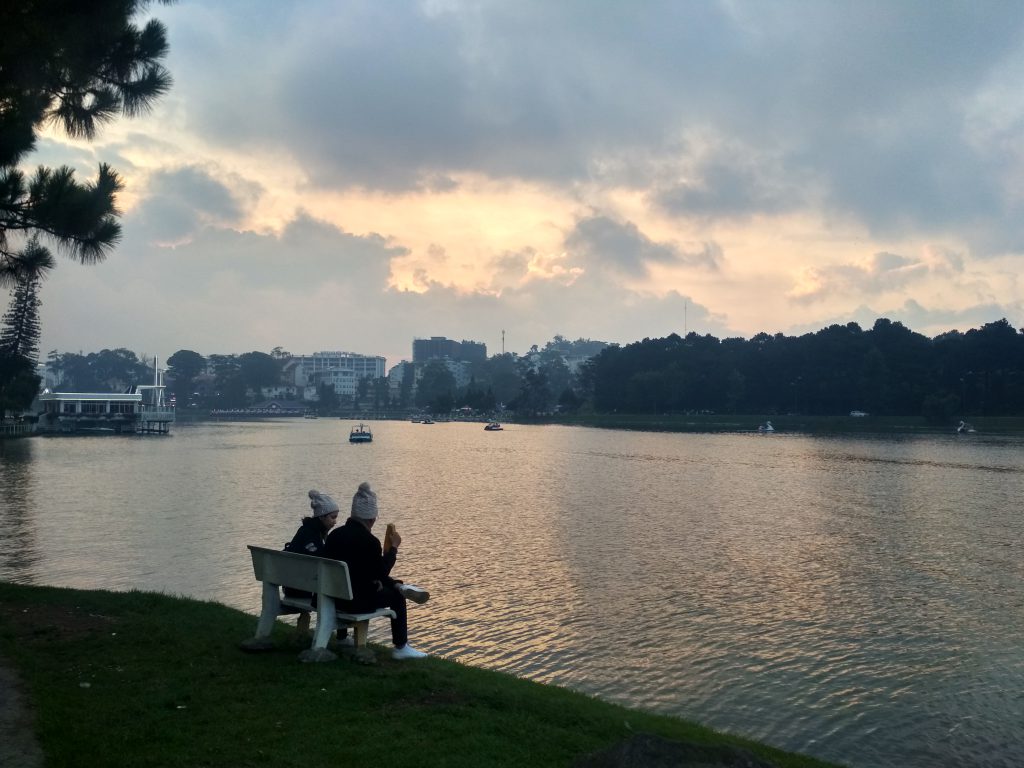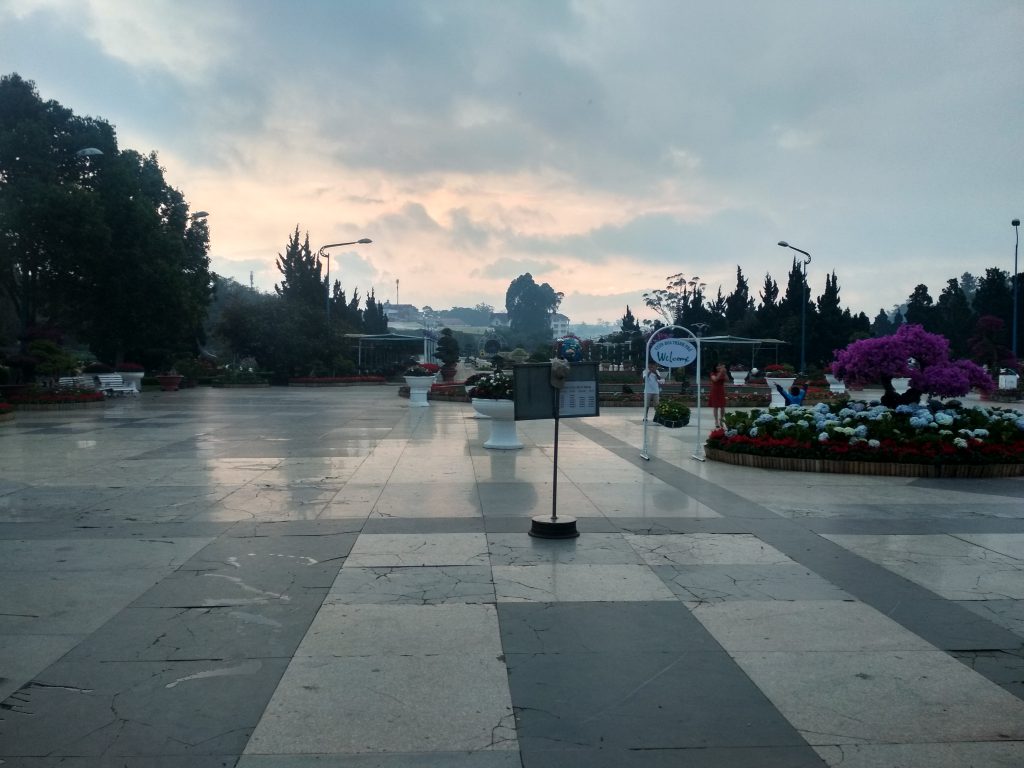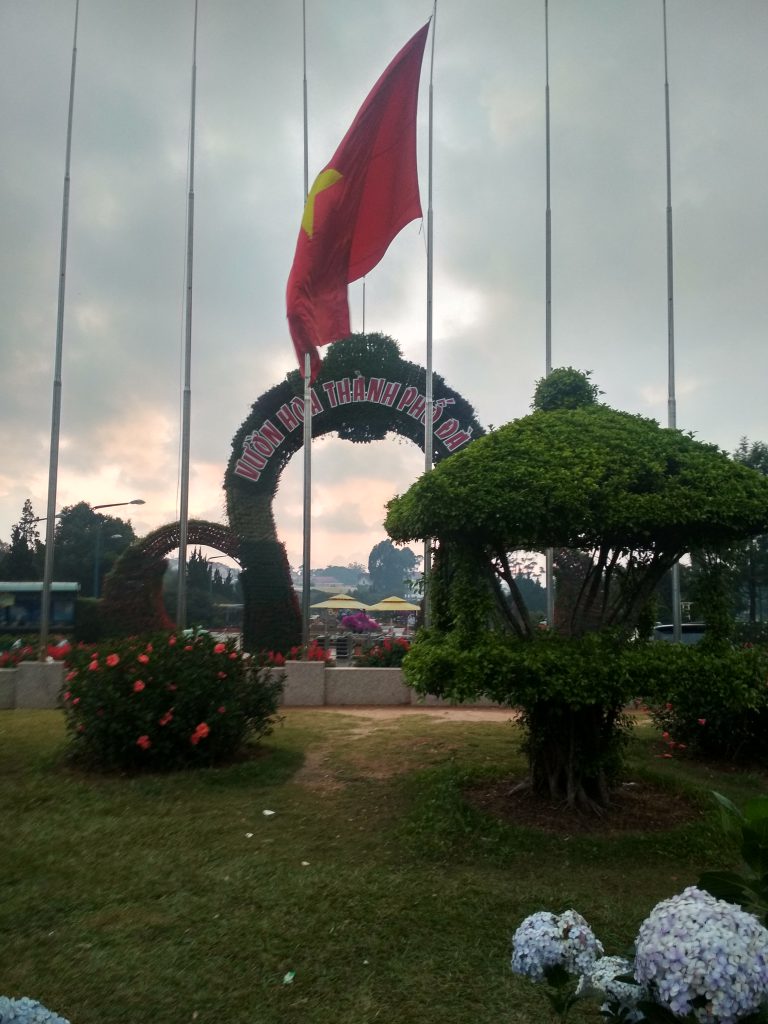 Worldtrip Berlin Tip: It's not really a secret, but I really suggest going to the Maze Bar in town, which calls itself the "100 levels bar" what I can believe is true. We just stayed there for one drink, as it is a bit pricy and it seemed not the best place to socialize as people simply doesn't find each other. Still there are 3 proper bar areas in it where more people can sit together and talk – maybe we were just to early there. (at around 20.30)
Please share your experiences, tips and tricks about Da Lat in the comment section to help others!
Check out more Vietnam articles!