Loop of experiences and a broken hand
General Facts
Population: 85.000
Arrival: Just by bus from north and south of the country
Location: Khammouane Province close to northeastern Thailand
Weather:
Tropical savanna climate
Average temperature is 26°C
Dry season goes from October to April and is cooler, especially in the night
Wet Season from May until September
My To-Do Tip: Sleep at the Thak Khaek Travellers Lodge and rent the scooter directly there. They are in good condition and the guy provides you with a good map and detailed information about the Loop – also he offers support on the phone if there is a technical defect and has good connection to mechanics around the loop
My personal experience
As Max lost his wallet and with it all credit cards on the tubing in Vang Vieng, he needed to go back home from Vientiane. At the end, it was just Frieda and me left. 7 hours later we arrived in Thakhek and settled in the Thak Khaek Travellers Lodge, a peaceful and quiet place, about 2.5 km from the centre but closer to the bus terminal. Once we had our scooters, it didn't matter anymore.
In the same place we met Florian, a guy from the black forest in the south Germany. We got along well from the start and decided to do the Loop together.
The Loop takes about 3 days, depends on how fast you wanna do it, some people decide to rush it in 2 days – quite possible – but it doesn't make to much sense as you won't have time for any kind of stops, like the Budda Cave, the Tha Falang river swimming spot, or simply for eating and enjoying the view.
Worldtrip Berlin: Make sure you have at least a litre of spare fuel with you in a empty water bottle – you will see later in the article why.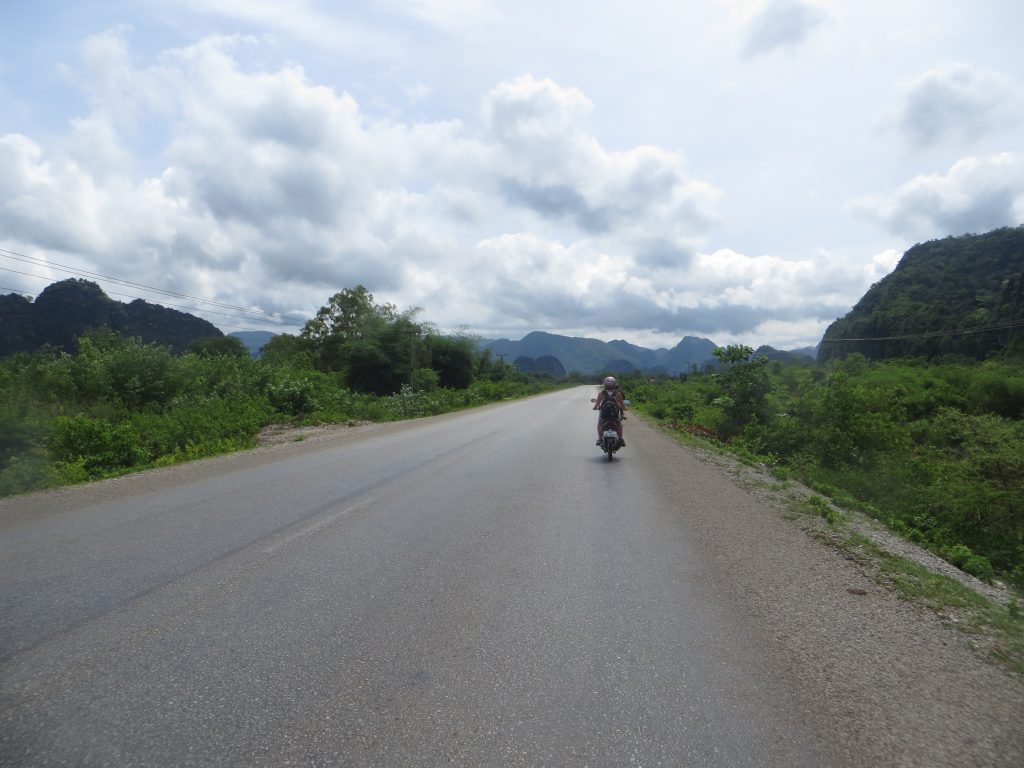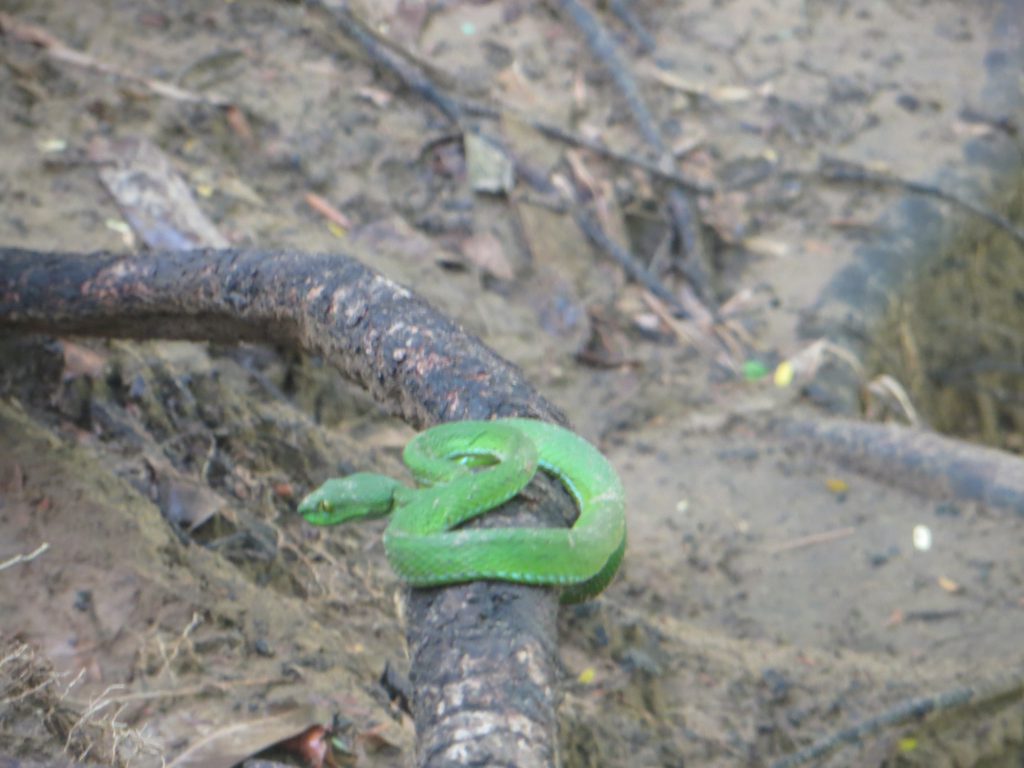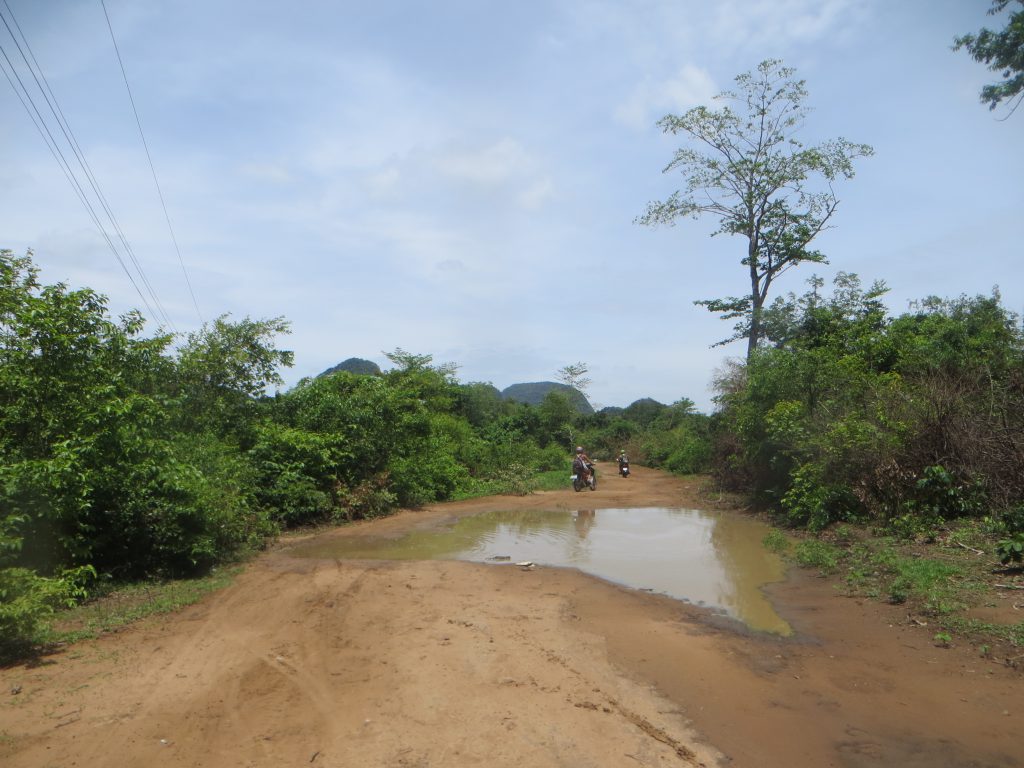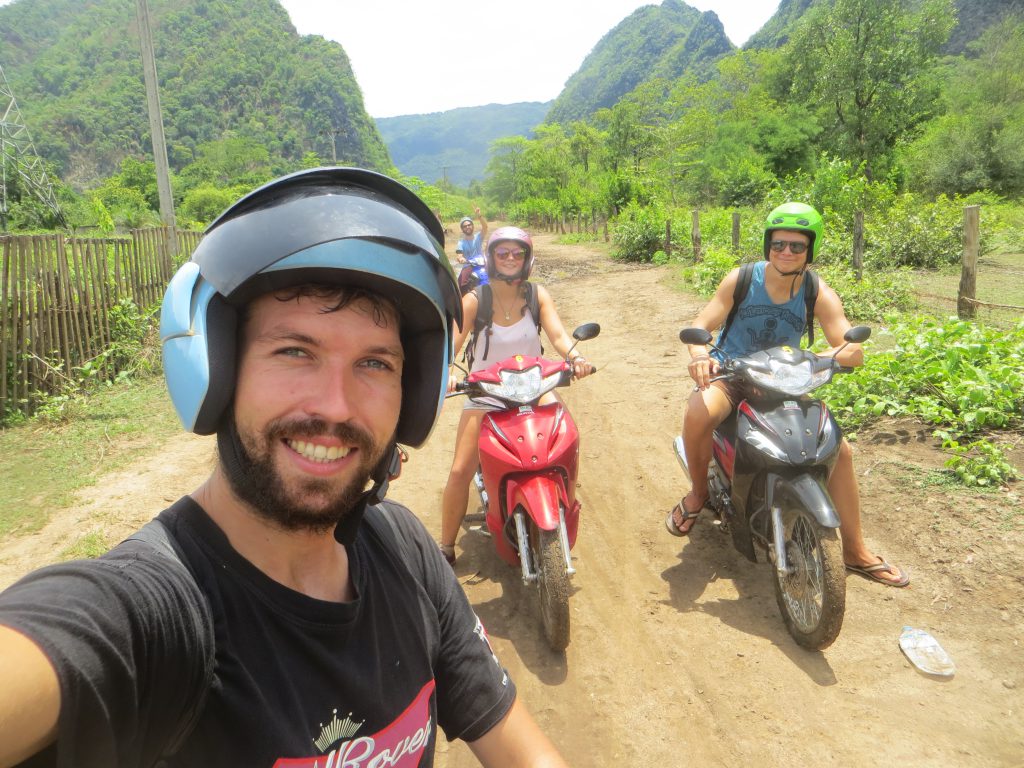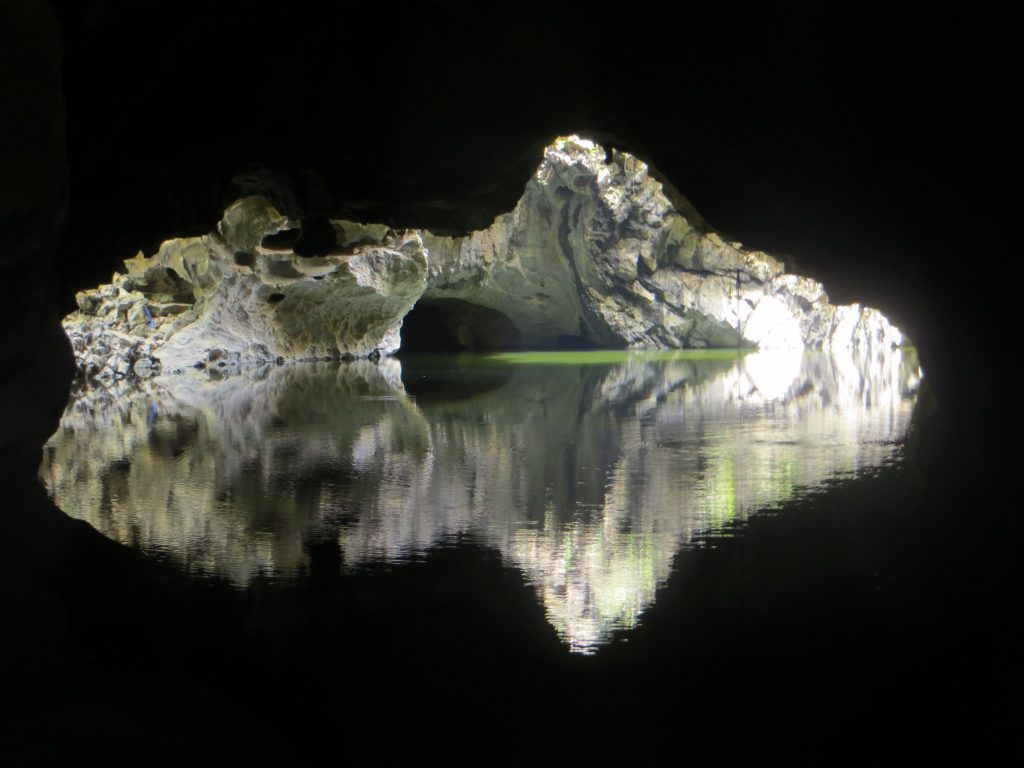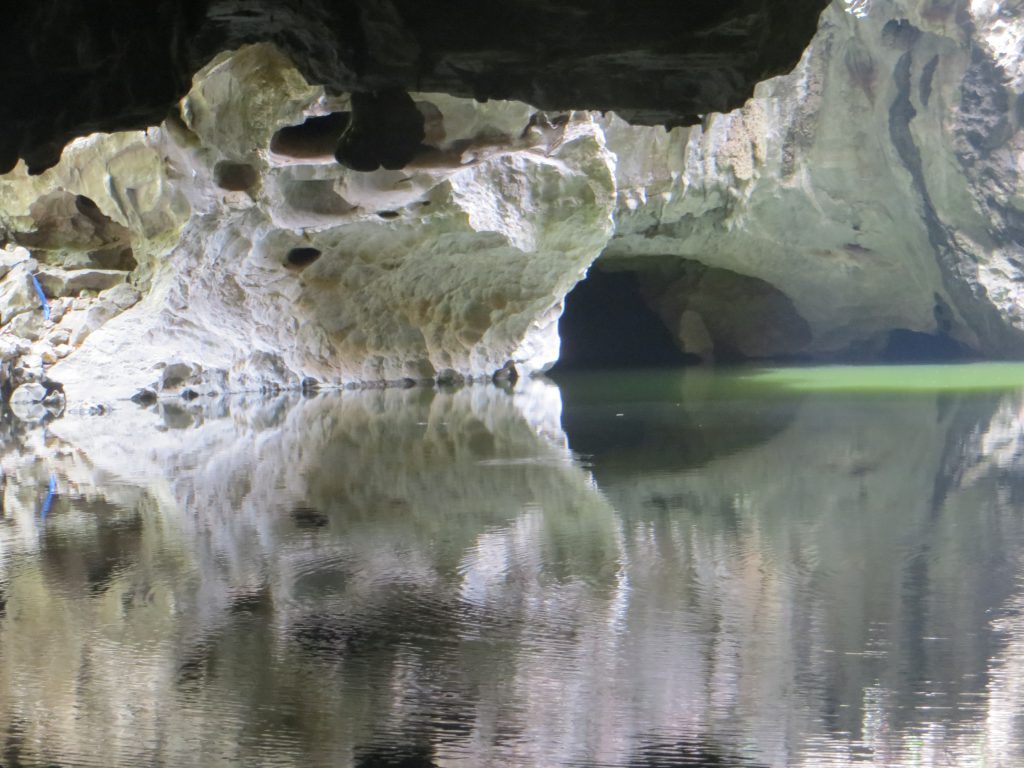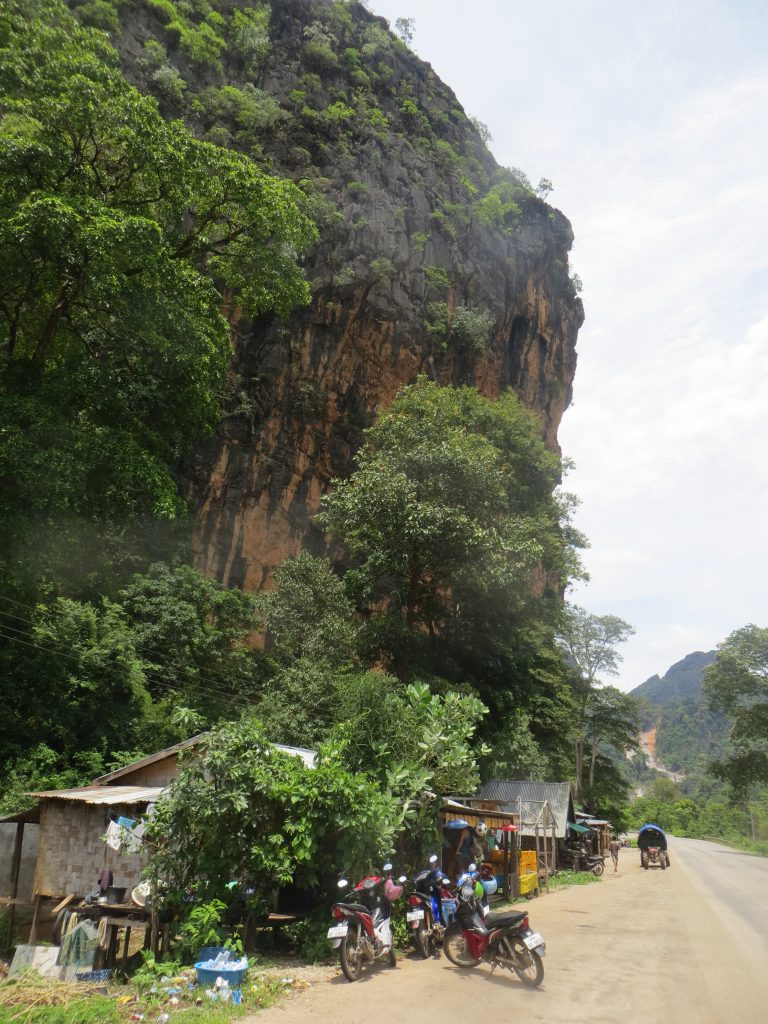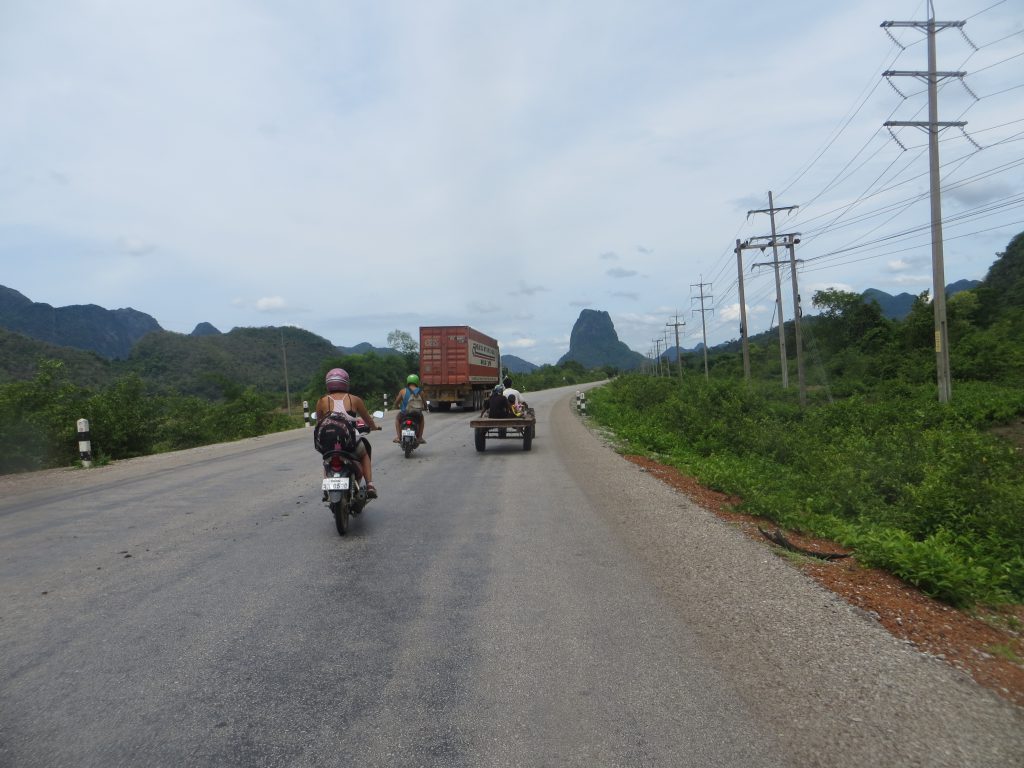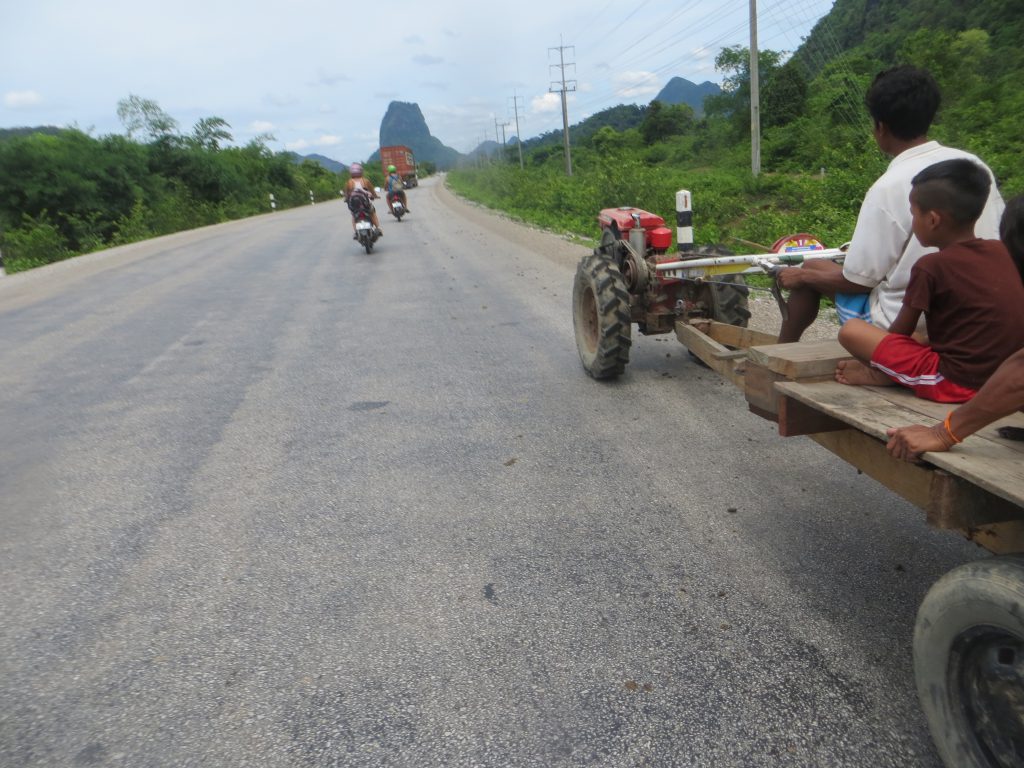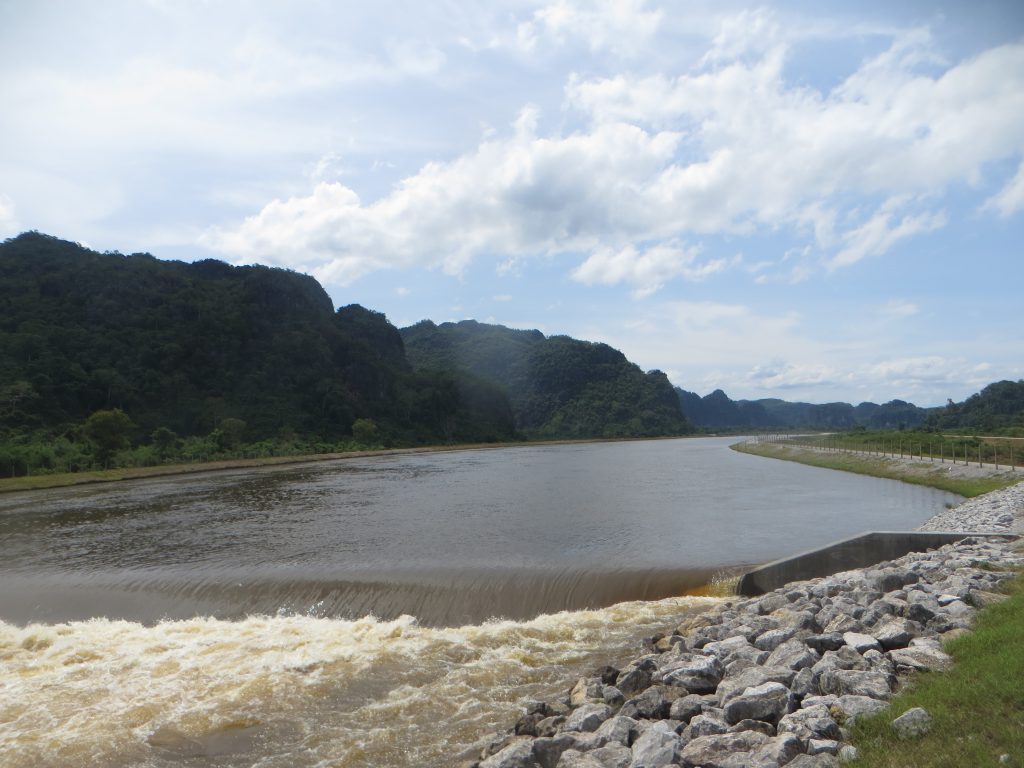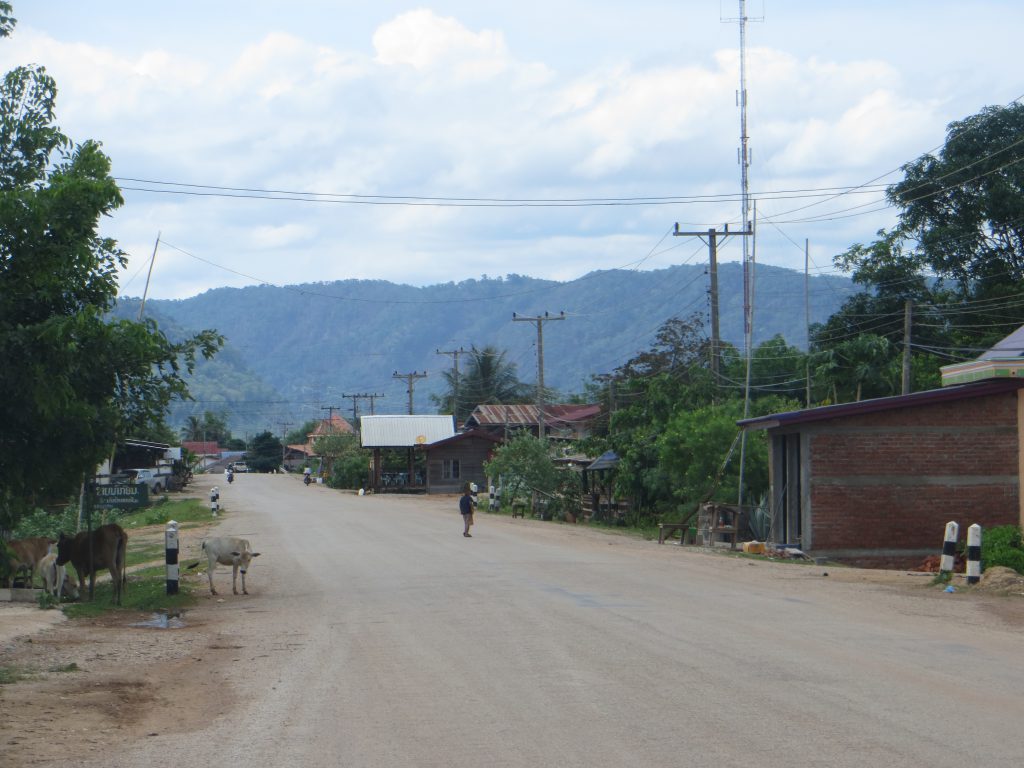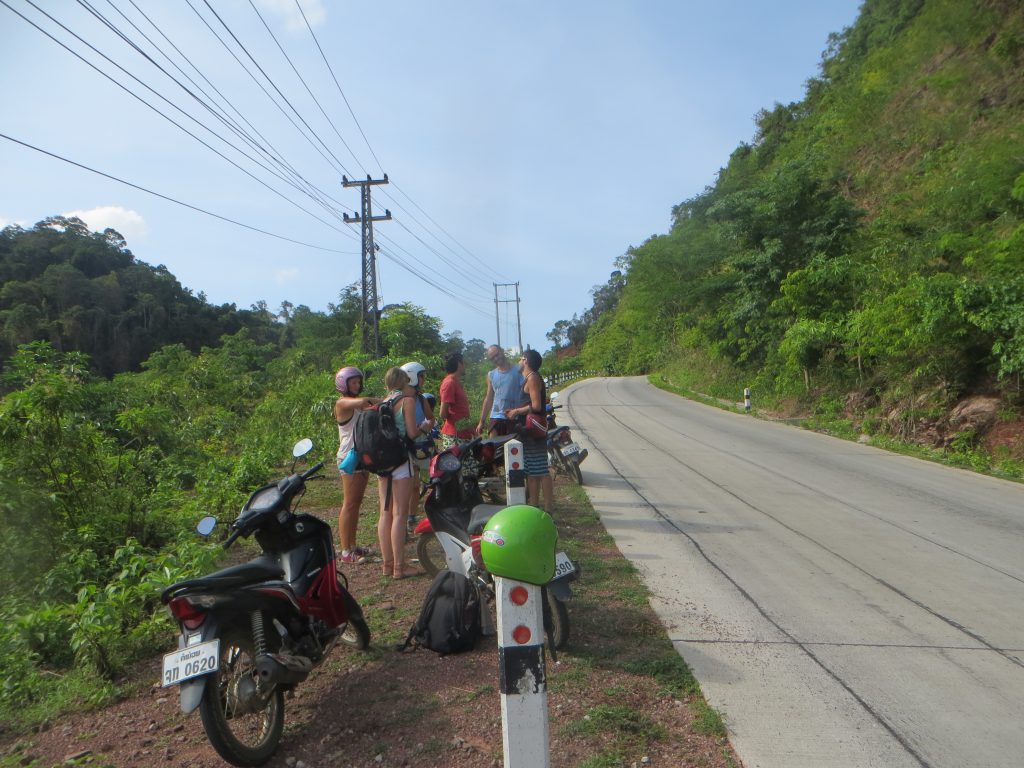 Sadly, I had my first little scooter accident on the way and injured my "gas" hand. But with some luck, we found something like a hospital on the way – at least it was signed in the map as the only one in the premises. The hospital was a tiny wood house with a cross on it. Sure, no one spoke a word of English, so I tried to explain to the doctor with hand signs that my wrist was probably broken. He understood it more or less and tried to find the injured bone by touching as he didn't have any X-Ray. Then he just pulled my wrist heavily and somehow he managed to put it back together – I felt way better. He smiled and said "Good!" with a thumps up. 5 minutes later I had tons of painkillers, tiger balsam and 2 thick cardboards as a plaster, which were fixed with a normal tie. Job done and for the single price of 4€ and 10 minutes.
As I had to hold my hand still, I couldn't drive anymore myself. Luckily, we met other guys before on the way, who had 2 people on each scooter, and this allowed me to jump on Florian's back and another person drove my scooter from there on.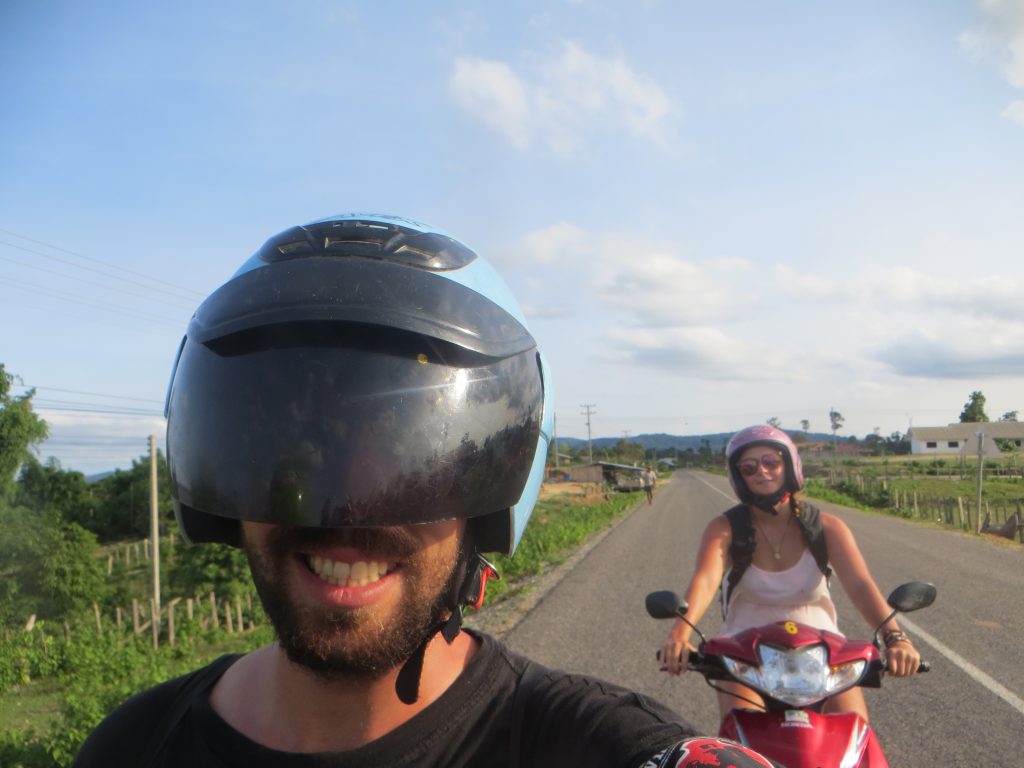 Our first accommodation was the Sabaidee Guesthouse. Some little wood houses at the border of a small village, flanked by an open bar and kitchen area with lake view. It was a tip from the motorbike guy – sure maybe his friend or family own it, but the place was great, the food was tasty and the staff friendly, so why not.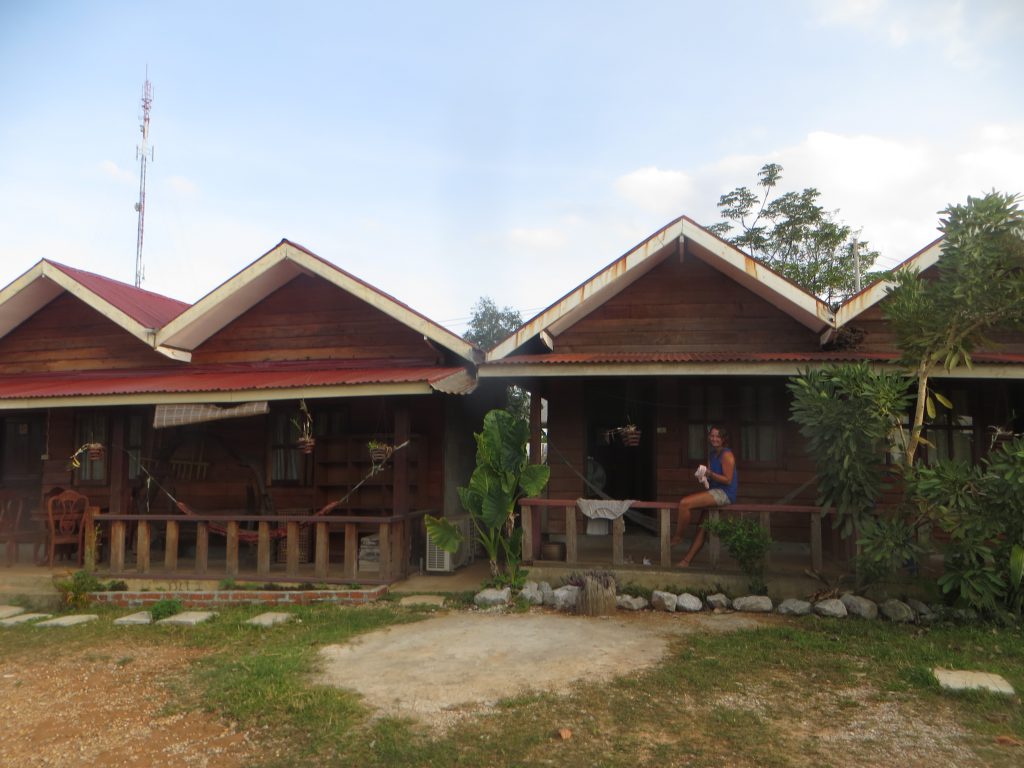 On the 2second day, we made our way towards the Konglor Cave. From now on the road wasn't sealed anymore due to the rain squishy. It happened often that one from our group got stuck and tipped over in the mud – it also happened to me, and crazy as I am, I loved that part of the Loop.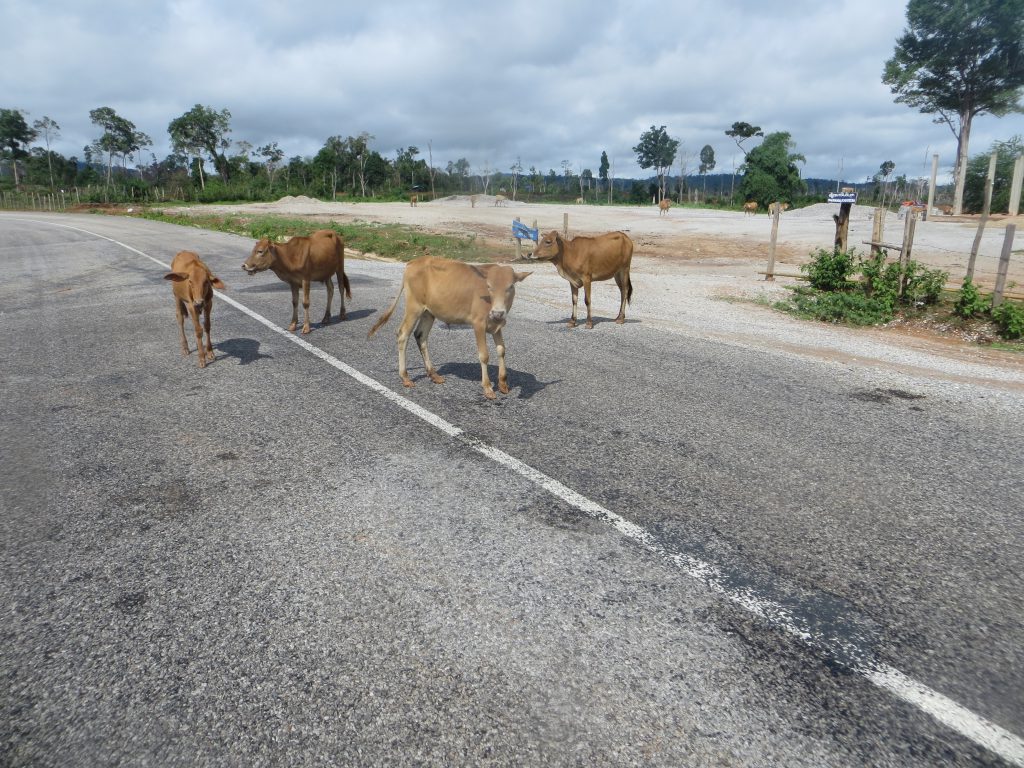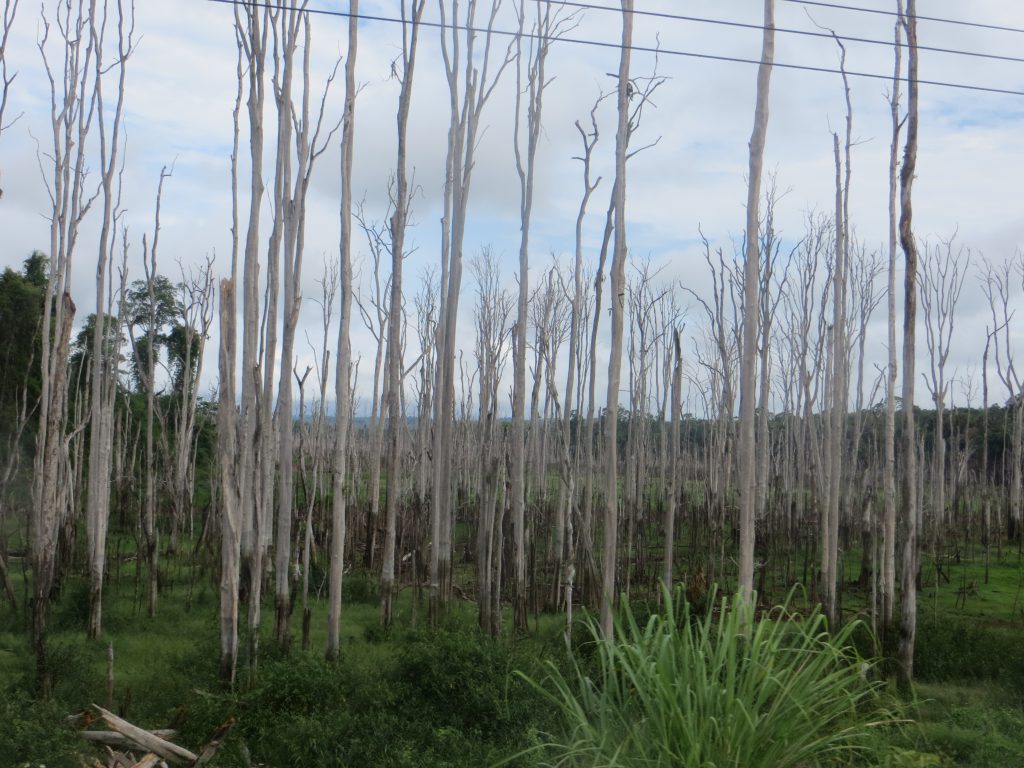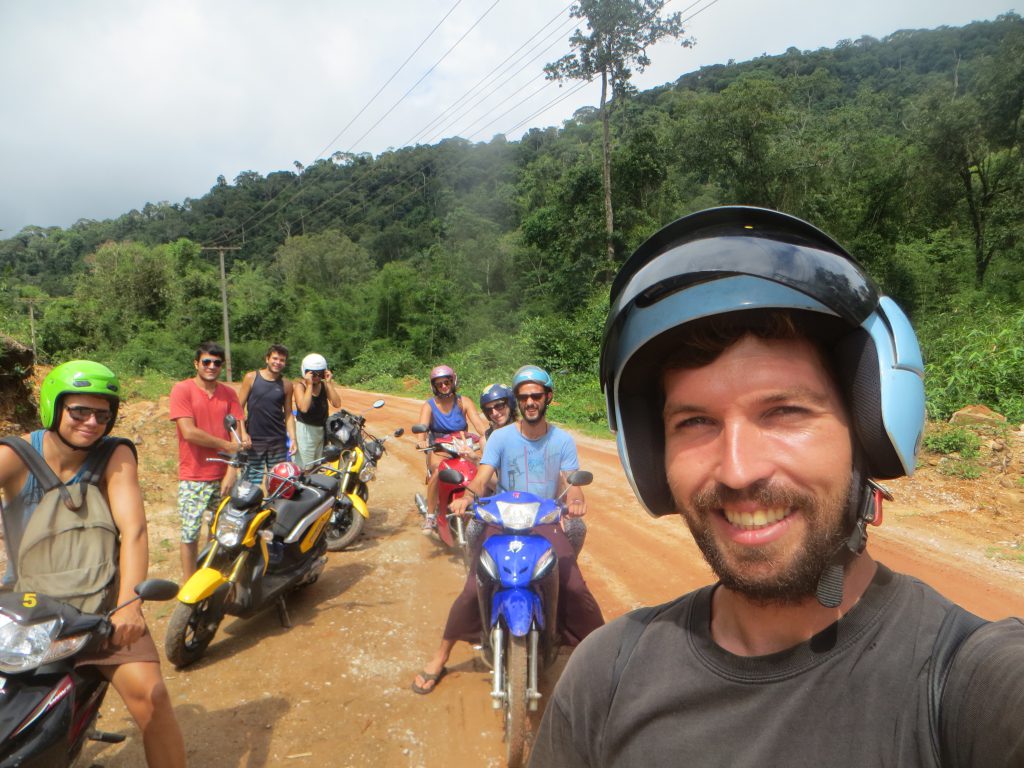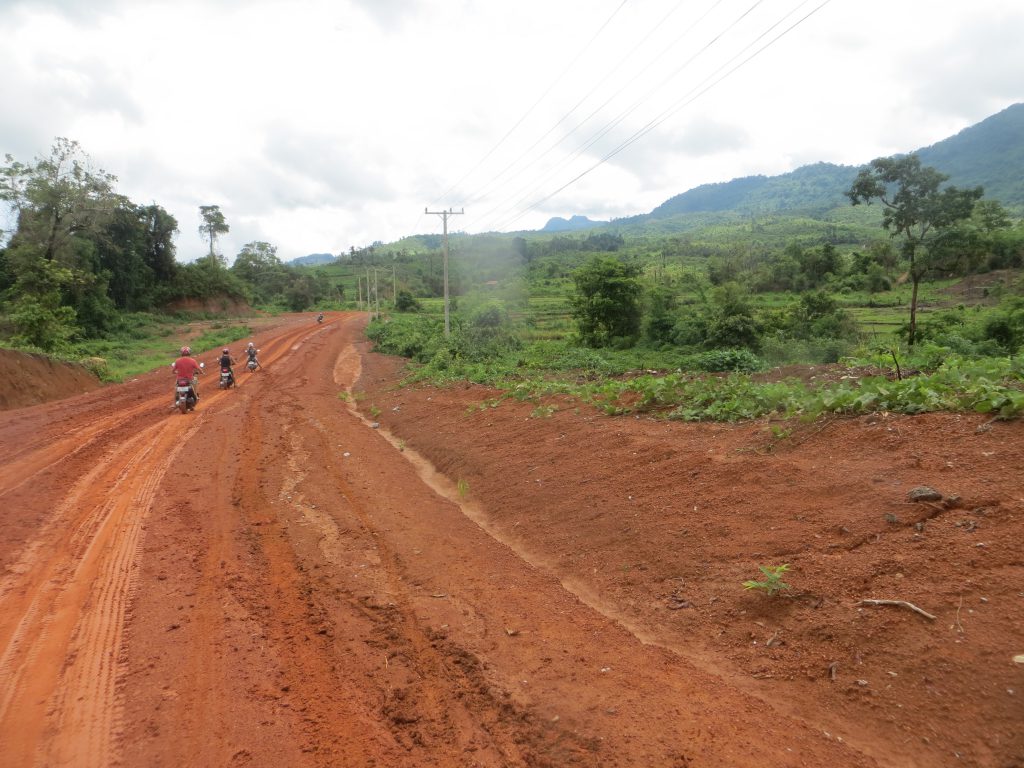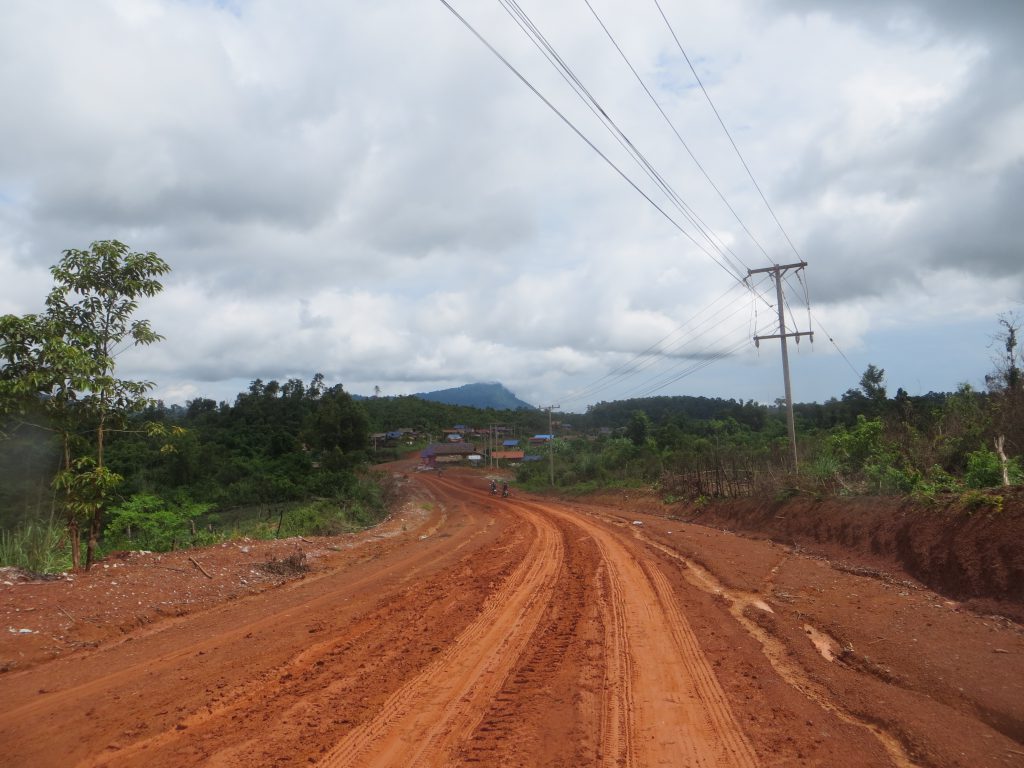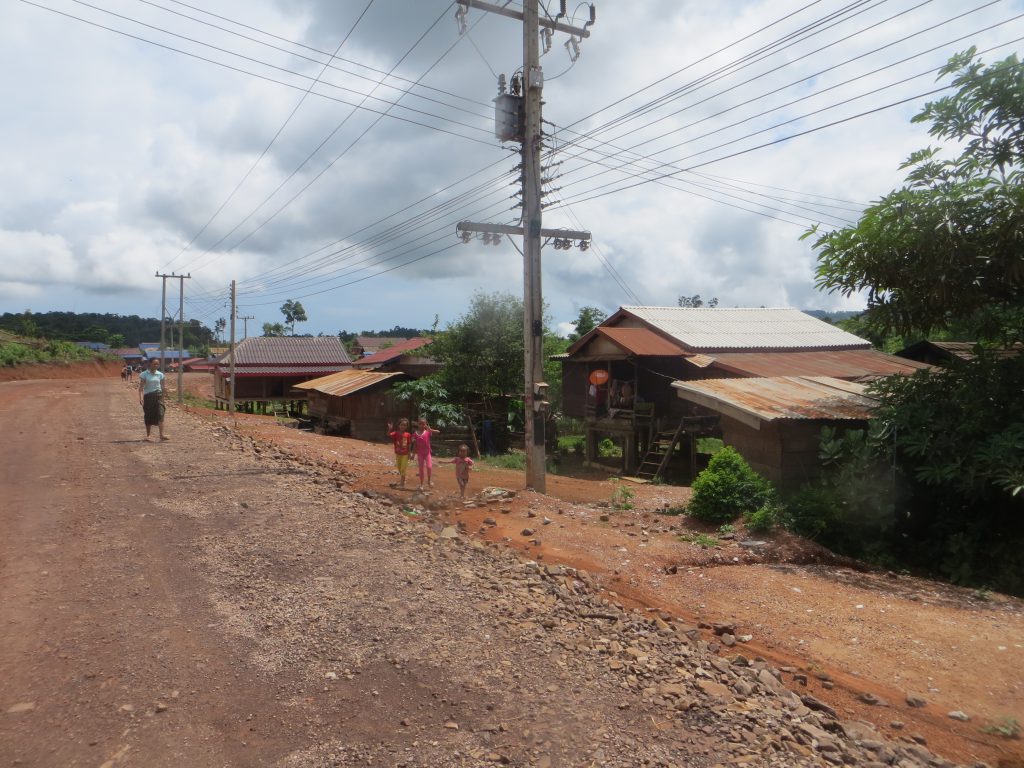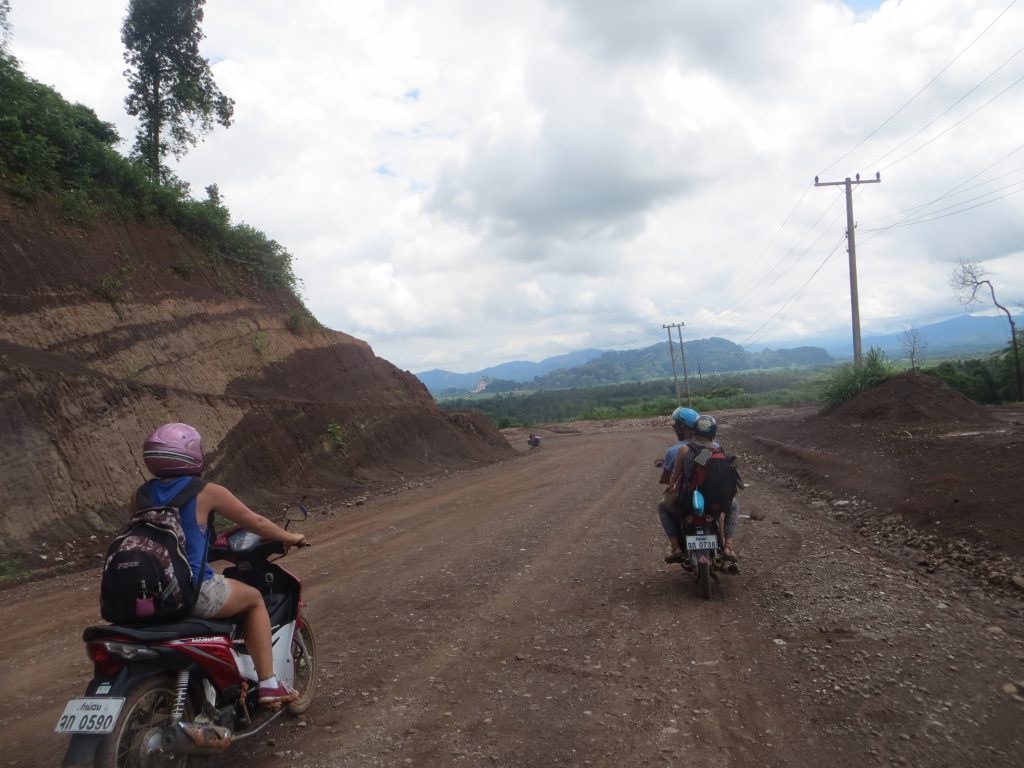 The thing I loved most in Laos was the people. Every time we passed a little village, people came to the street and waved friendly at us or even helped us out with fuel, when one of our scooters ran out of it. While giving us their last drops of fuel they told us, that they were on the way to Vietnam to visit their family.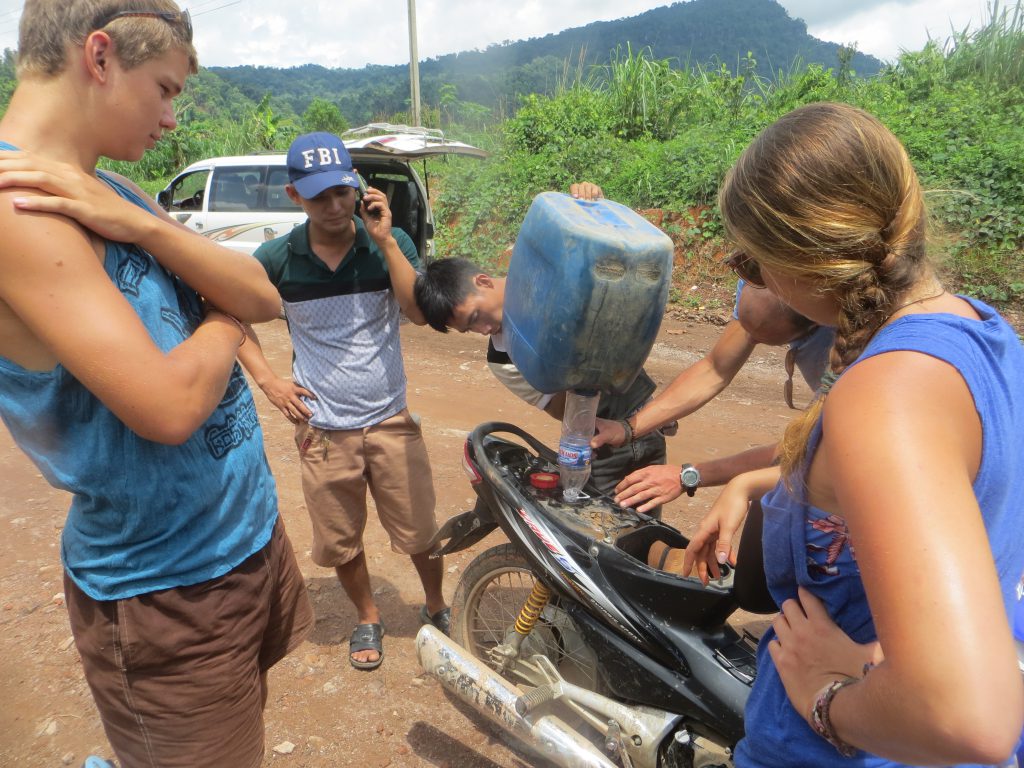 Fortunately the next "gas station" was close. The gas stations in Laos are often just hand-operated little pumps with a plastic barrel of gas attached and they sell gas in empty water bottles.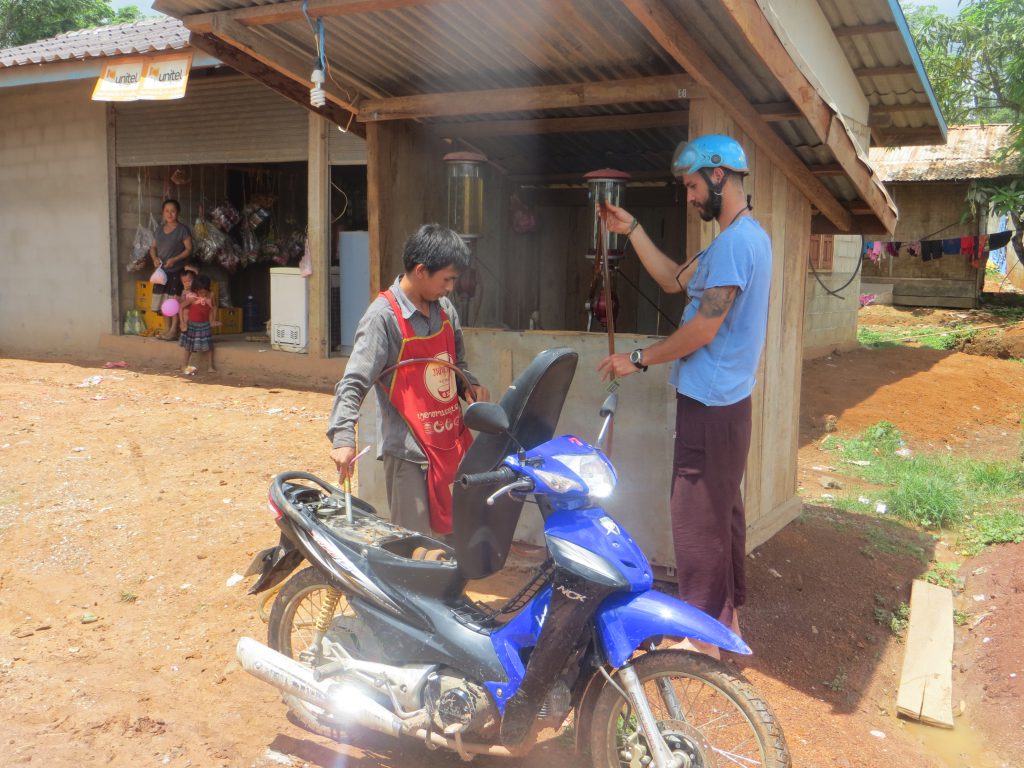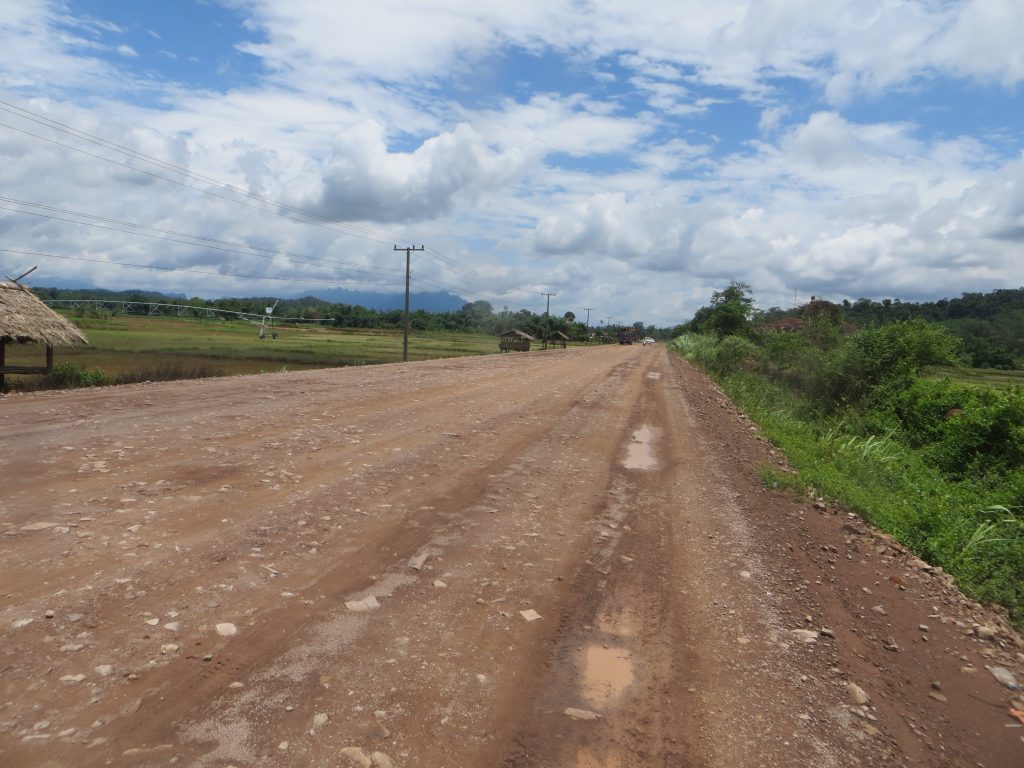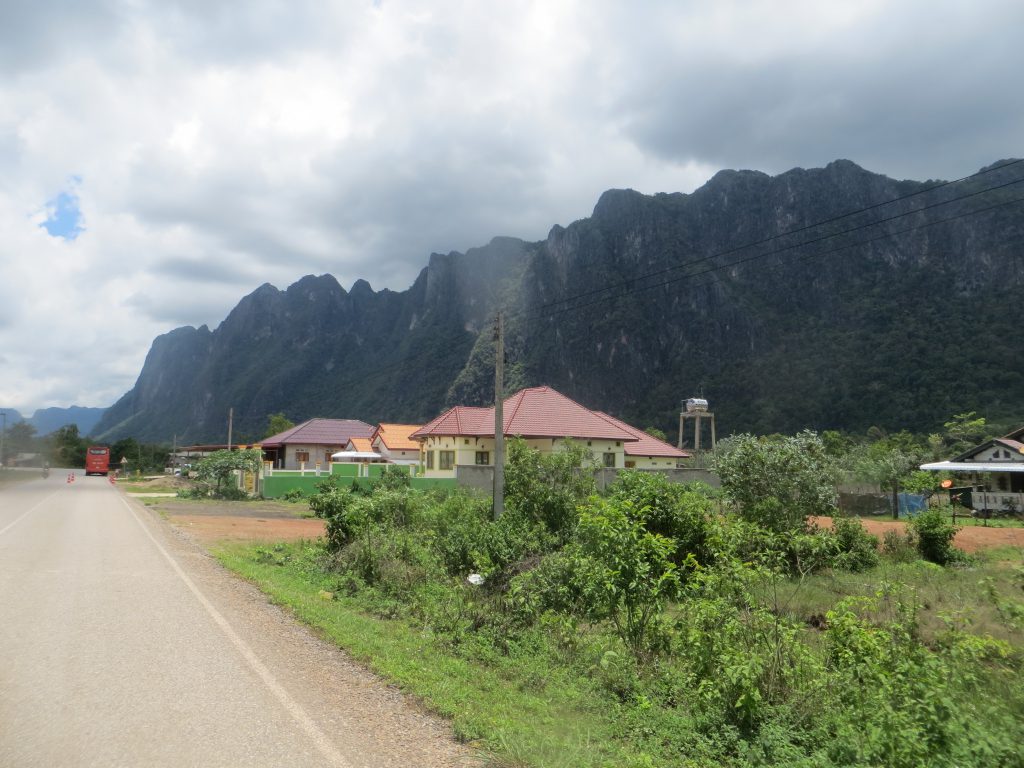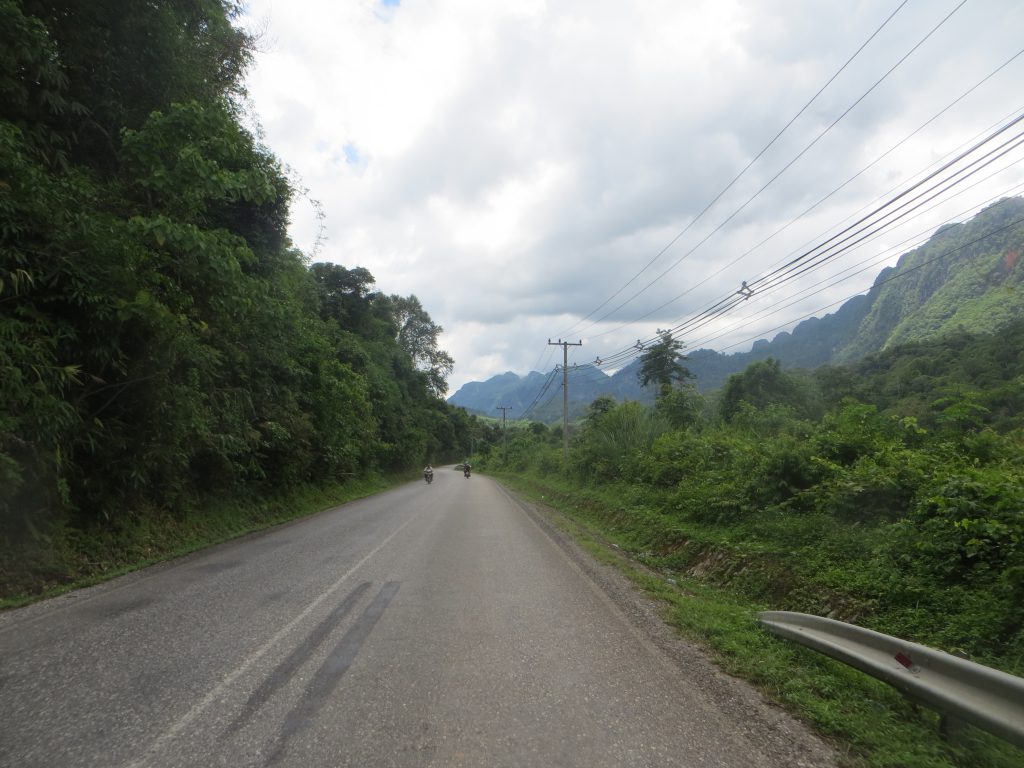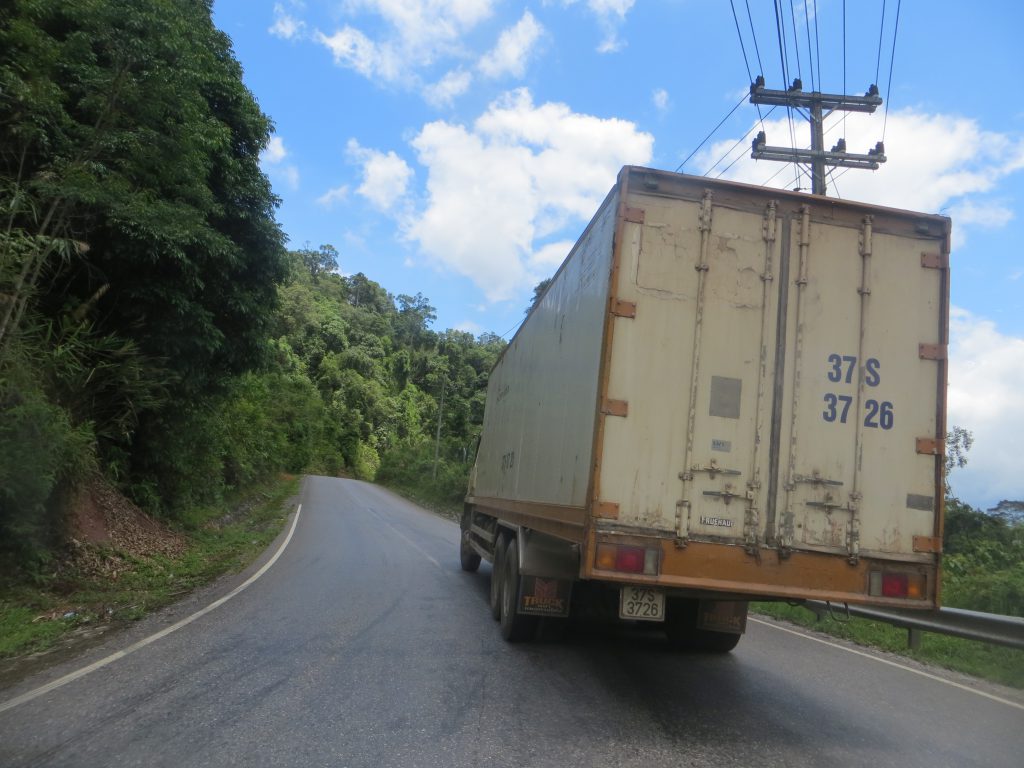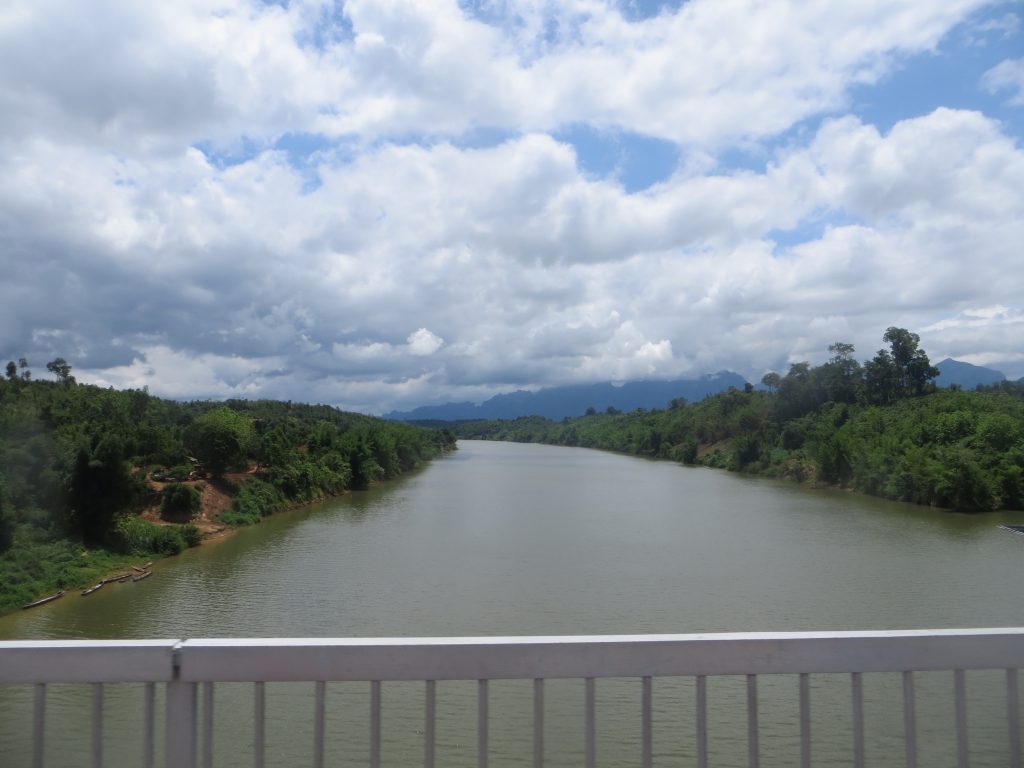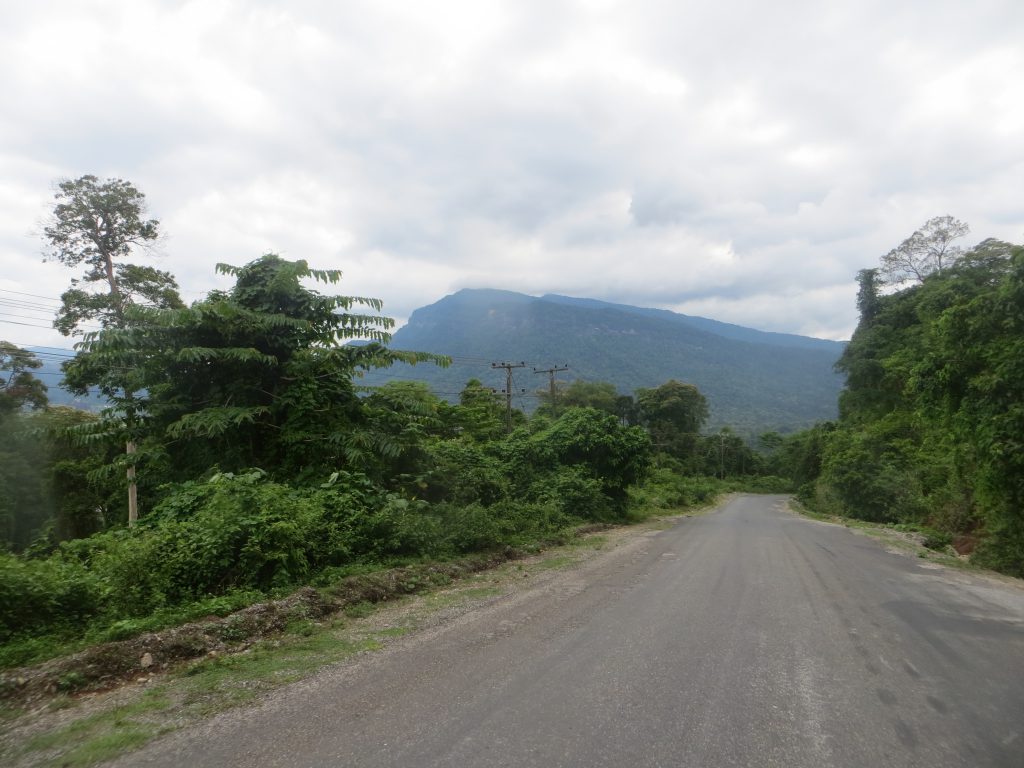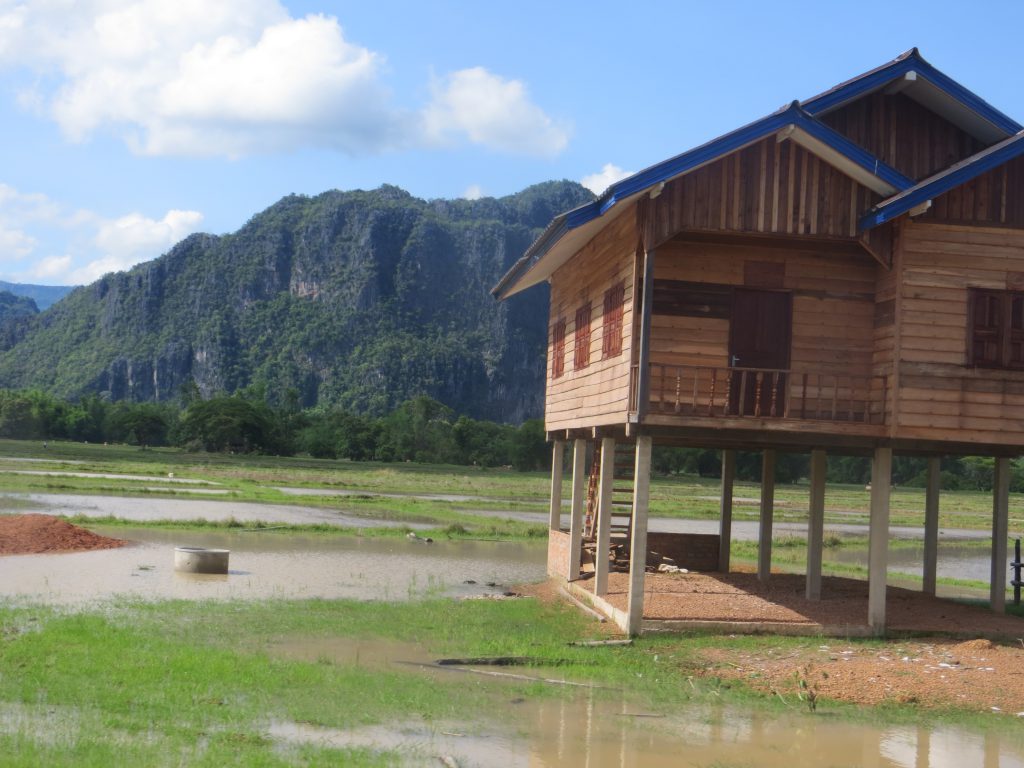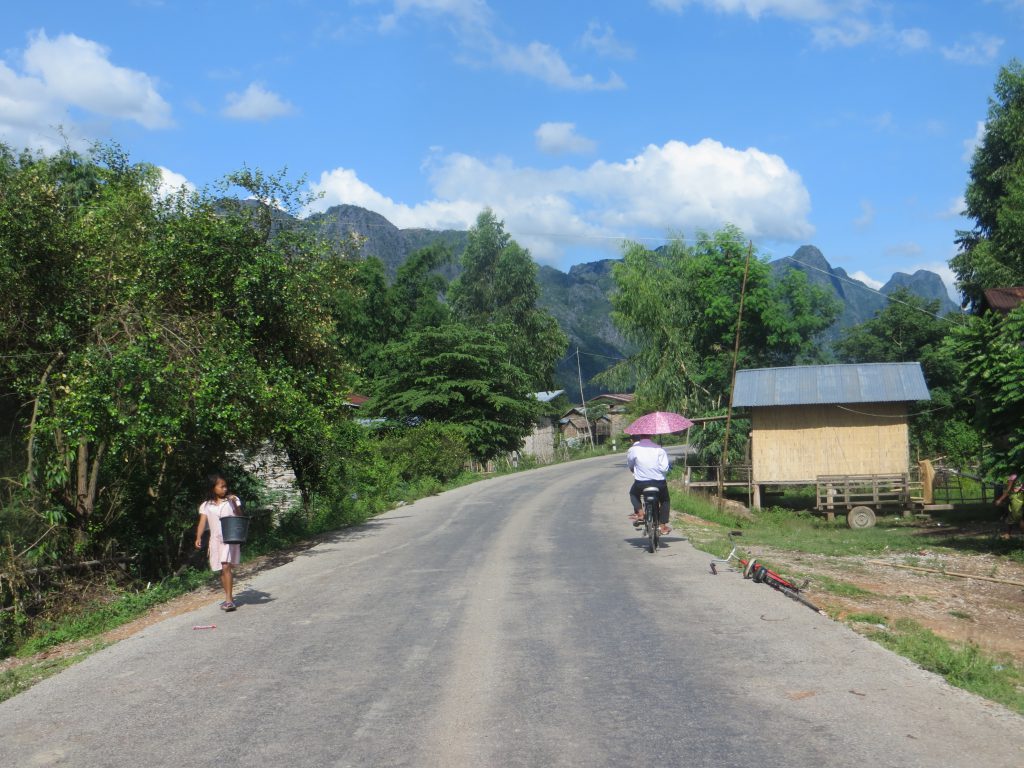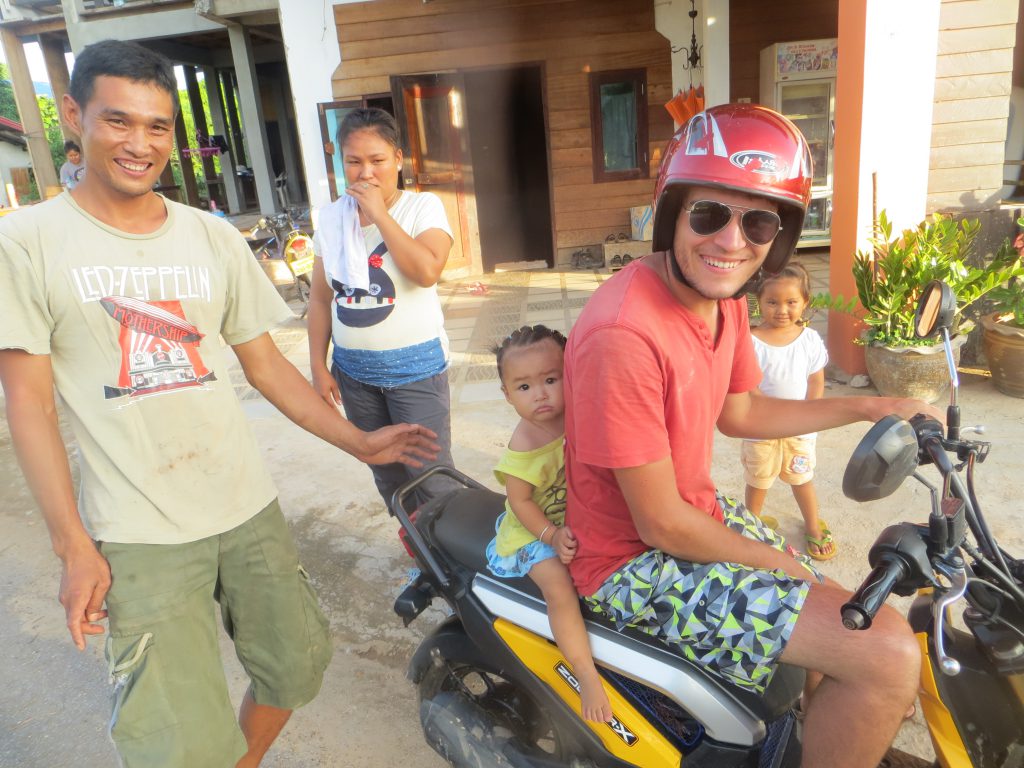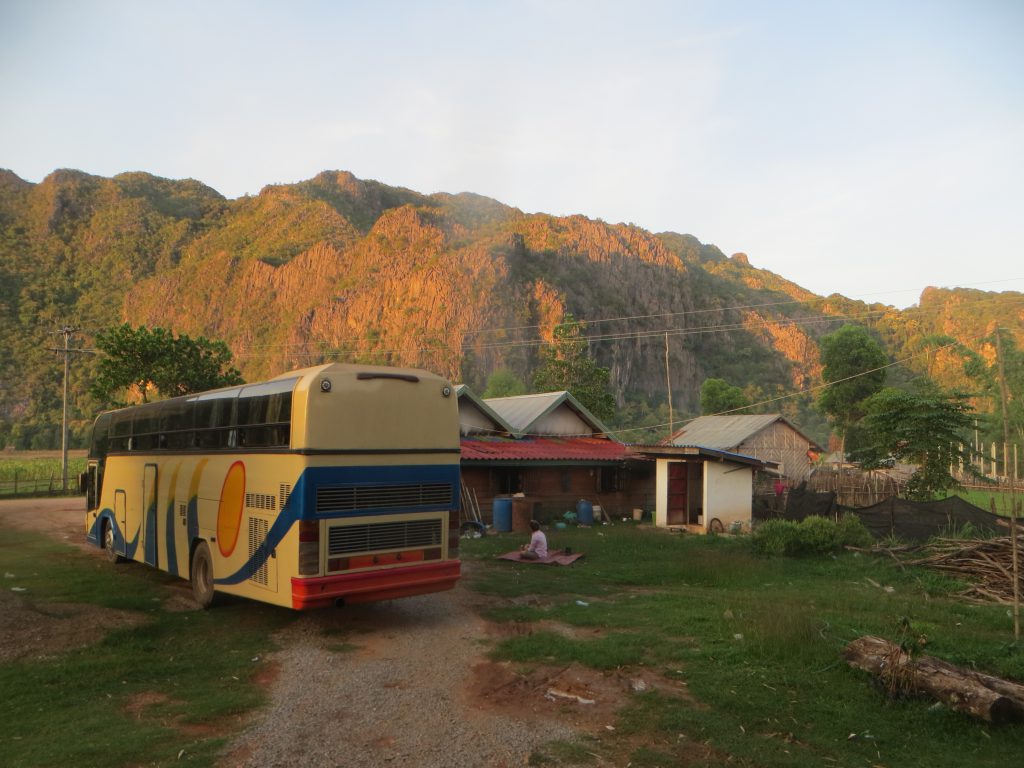 The Konglor Cave is not just the highlight of the Loop, it might also be the highlight of Laos. It is 7 km long, crosses a full mountain and can be accessed from both sides by long tail boats. Even if it's pitch-black, the locals manage to navigate through it. At some points there are half-islands in the cave where the people set up some lights, and it is possible to walk around and get picked up on the other site of the island.
Once we crossed the cave, there was a little rest area on the other side for drinks and snacks. Since the start and end is the same, we went back after a break of about 30 minutes. In total, we drove 14 km through a cave in a boat which is, for lack of other works, simply spectacular!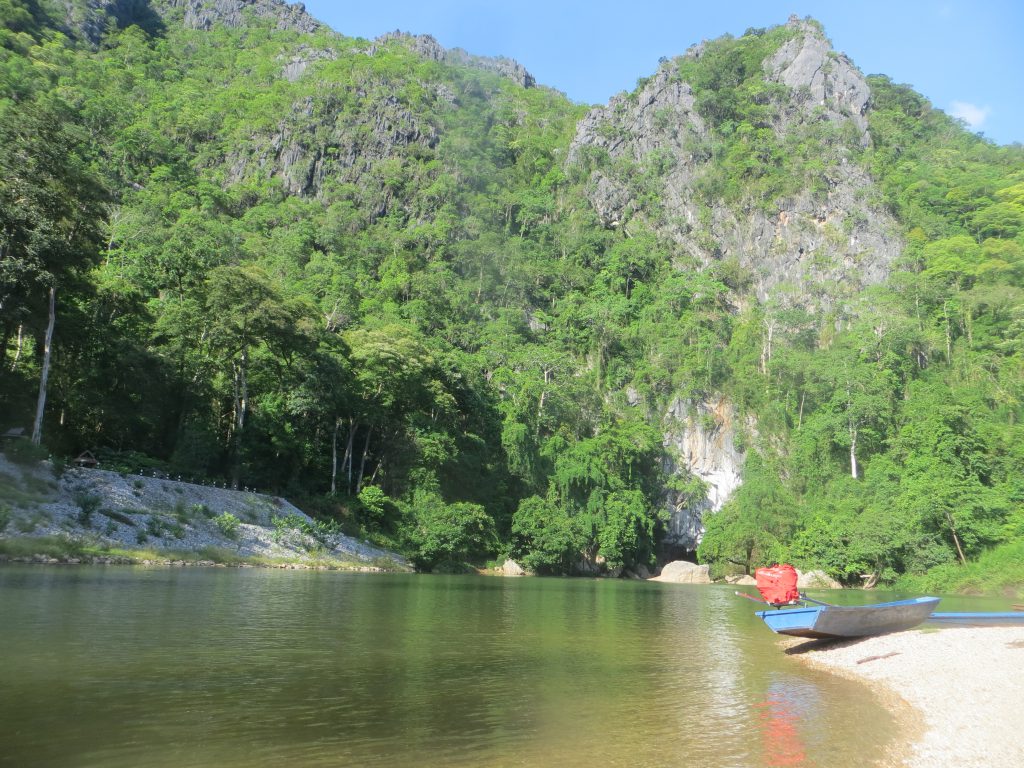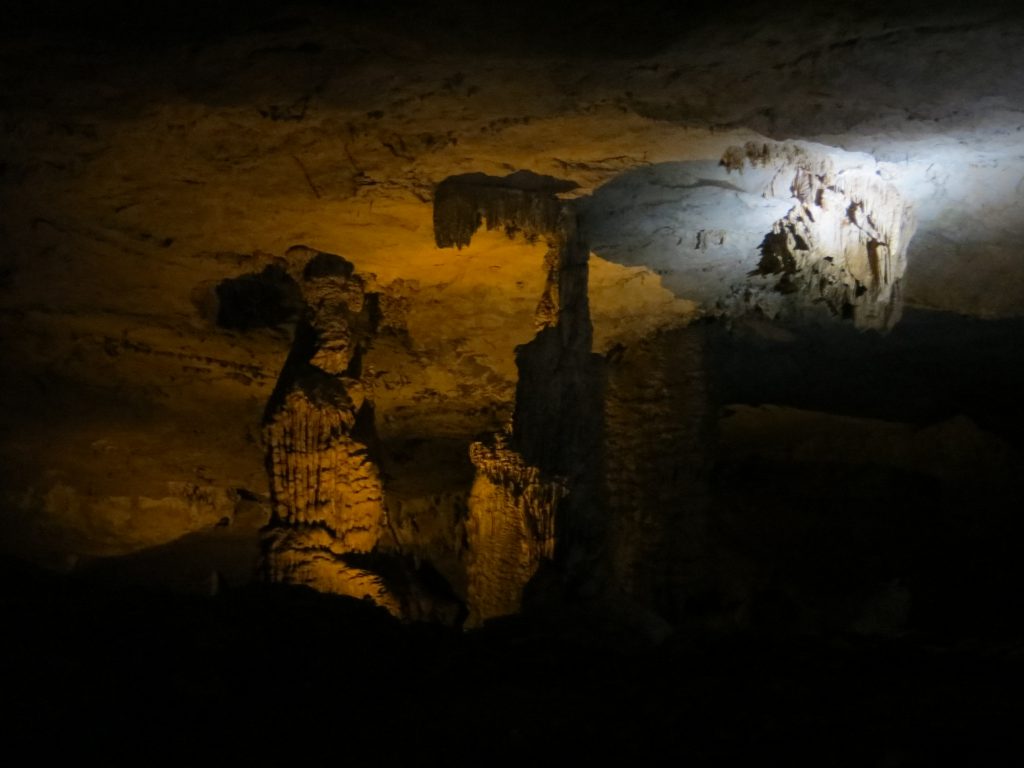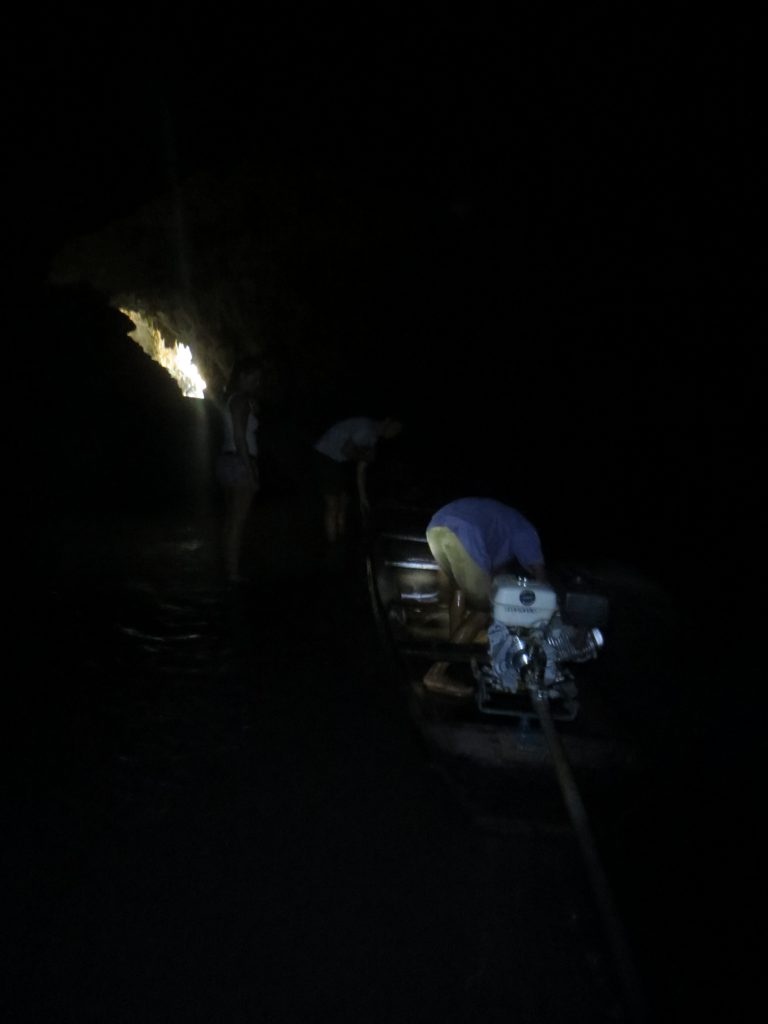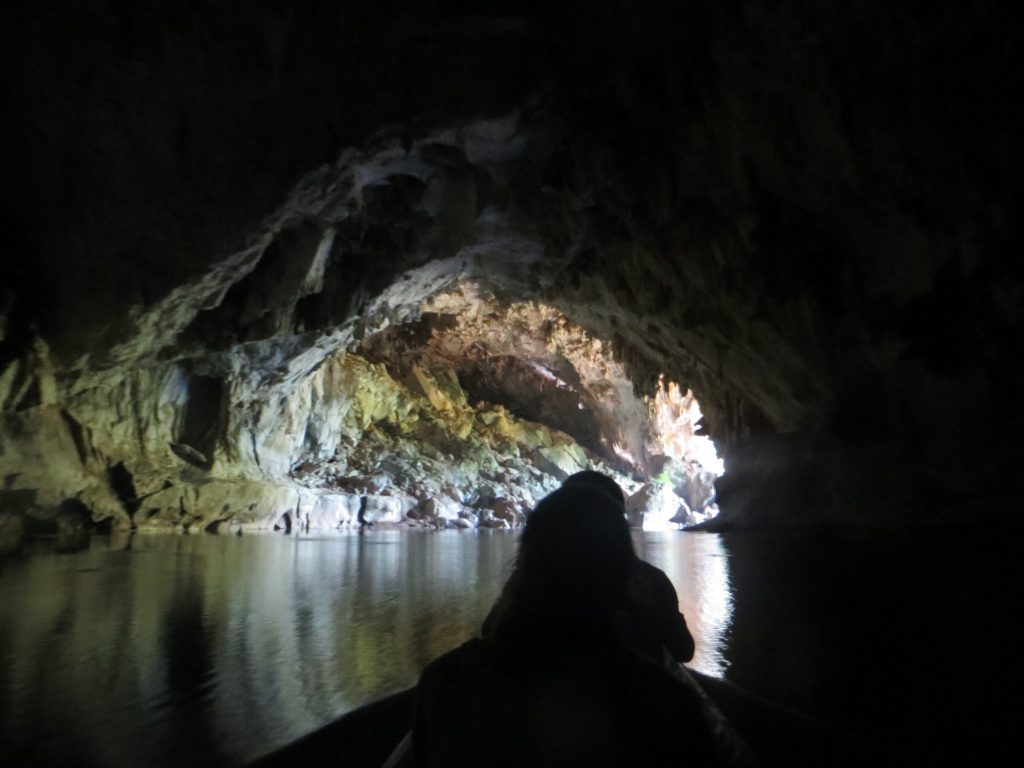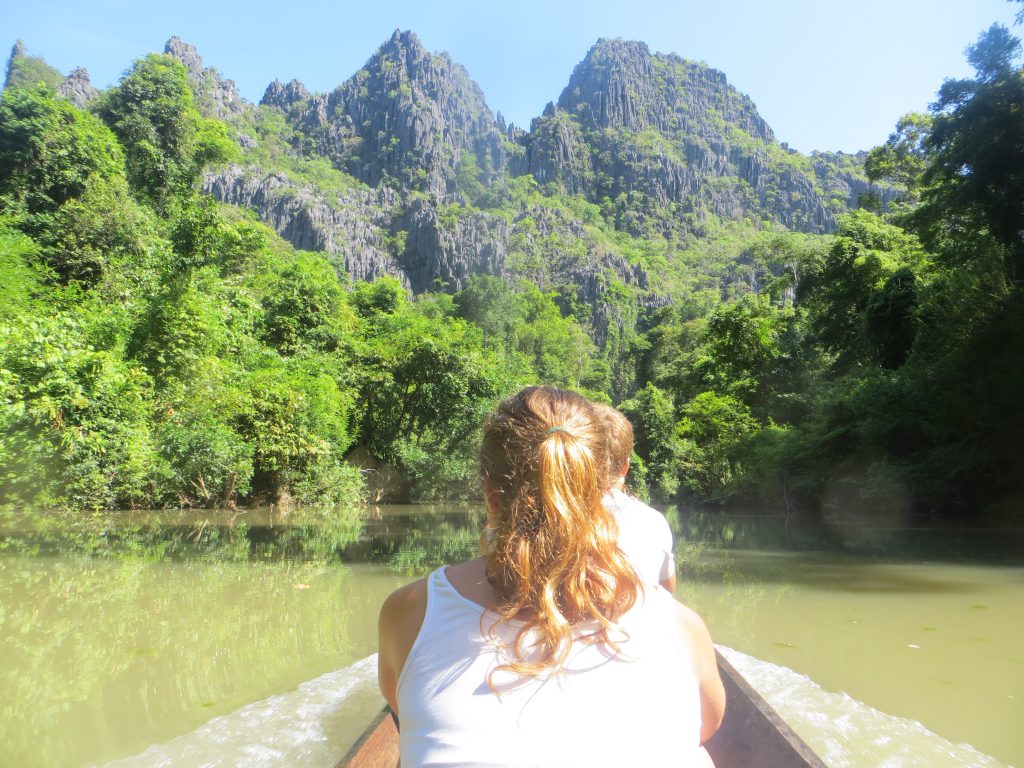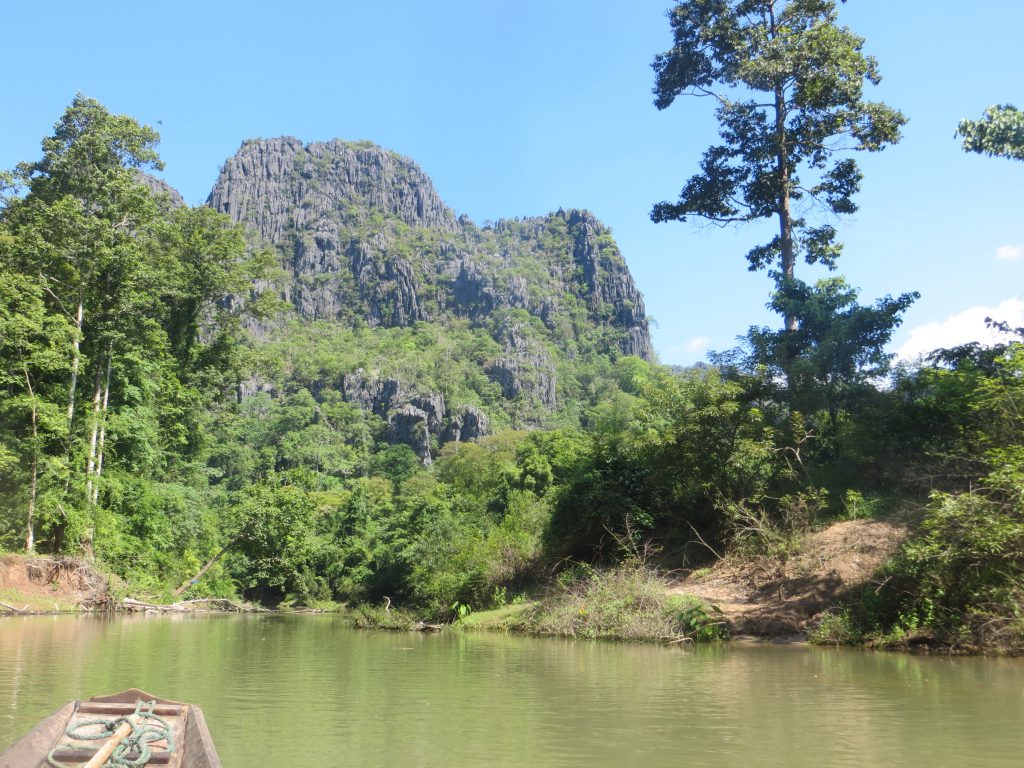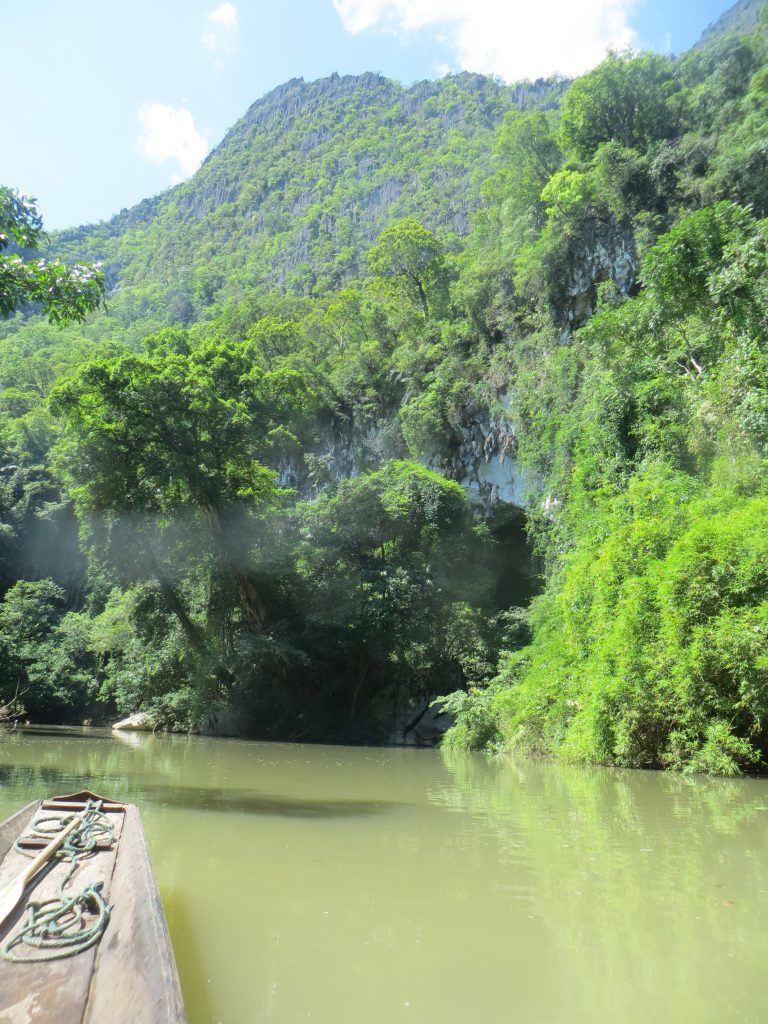 After the cave visit, we needed to go back all the way to Thakhek, which is about 200 km more. And at this time, we had a problem. We needed to separate from the other group and I still couldn't move my wrist to drive my bike back. But thankfully we had a brilliant idea: Buy a rope and tow it.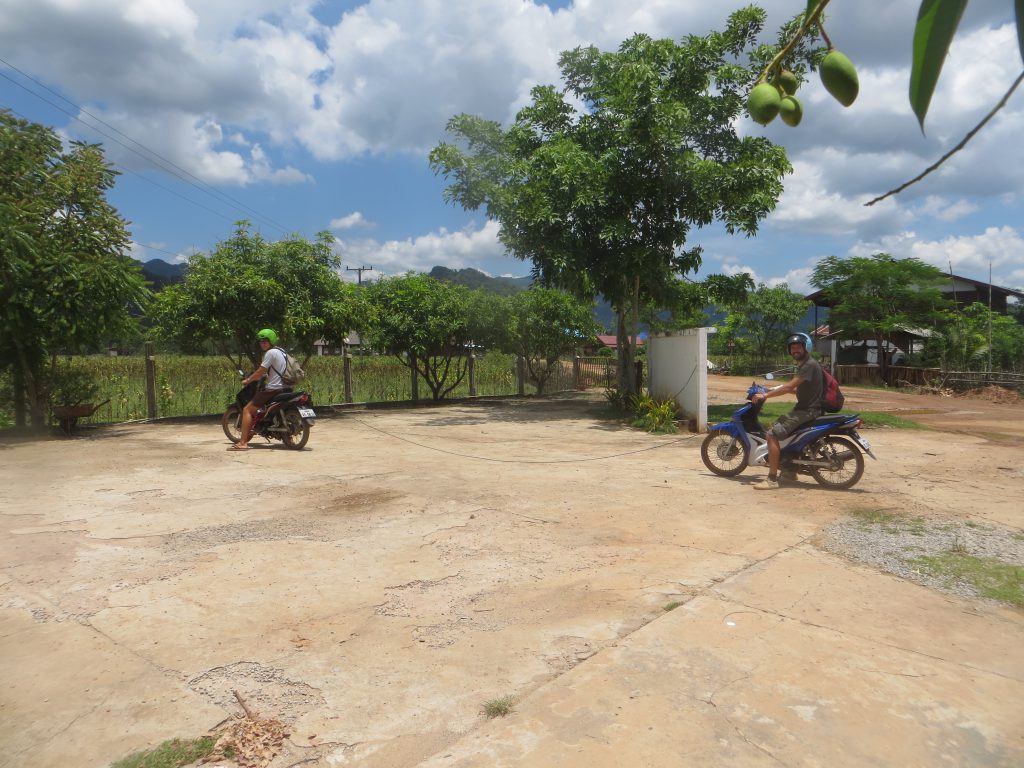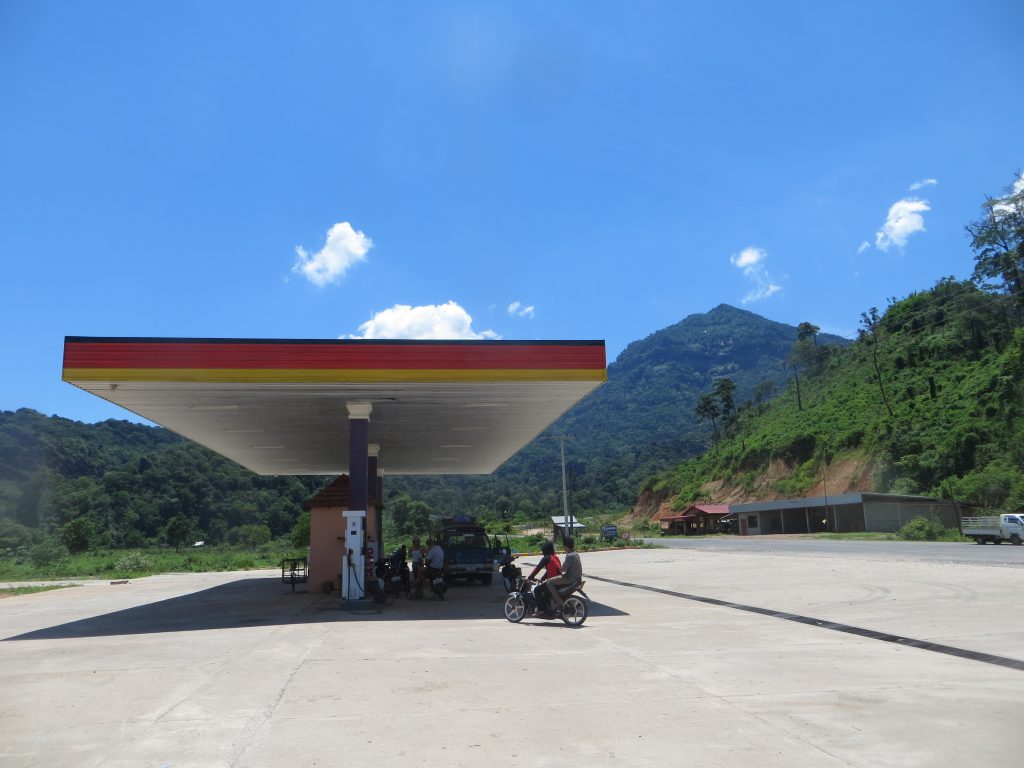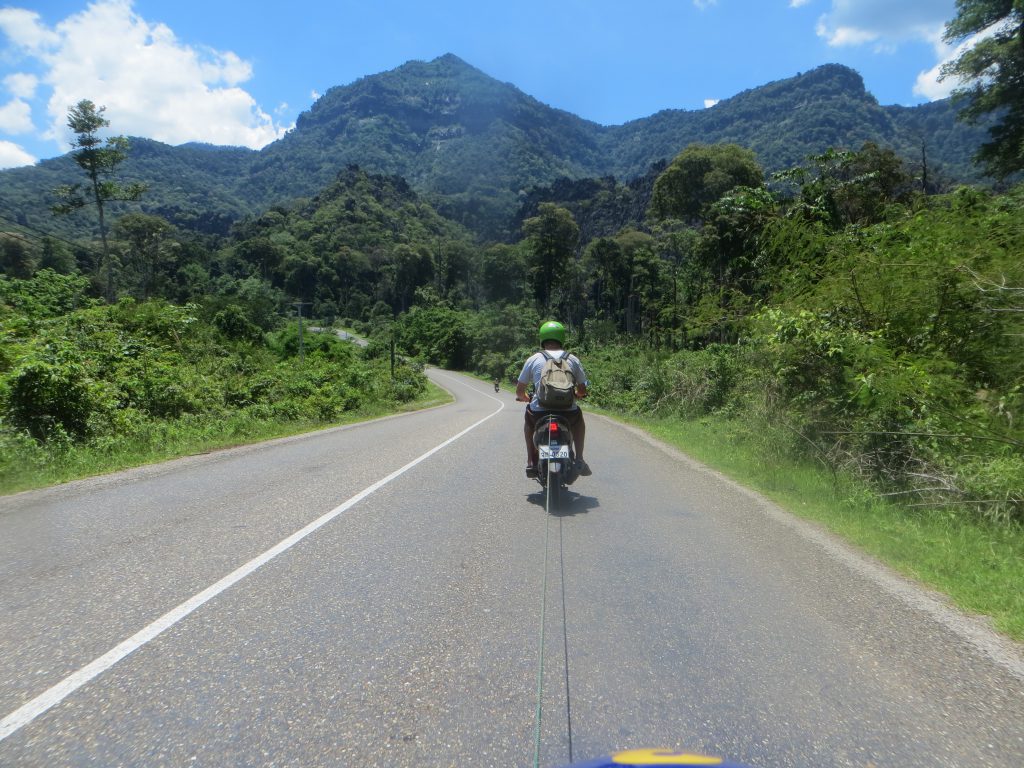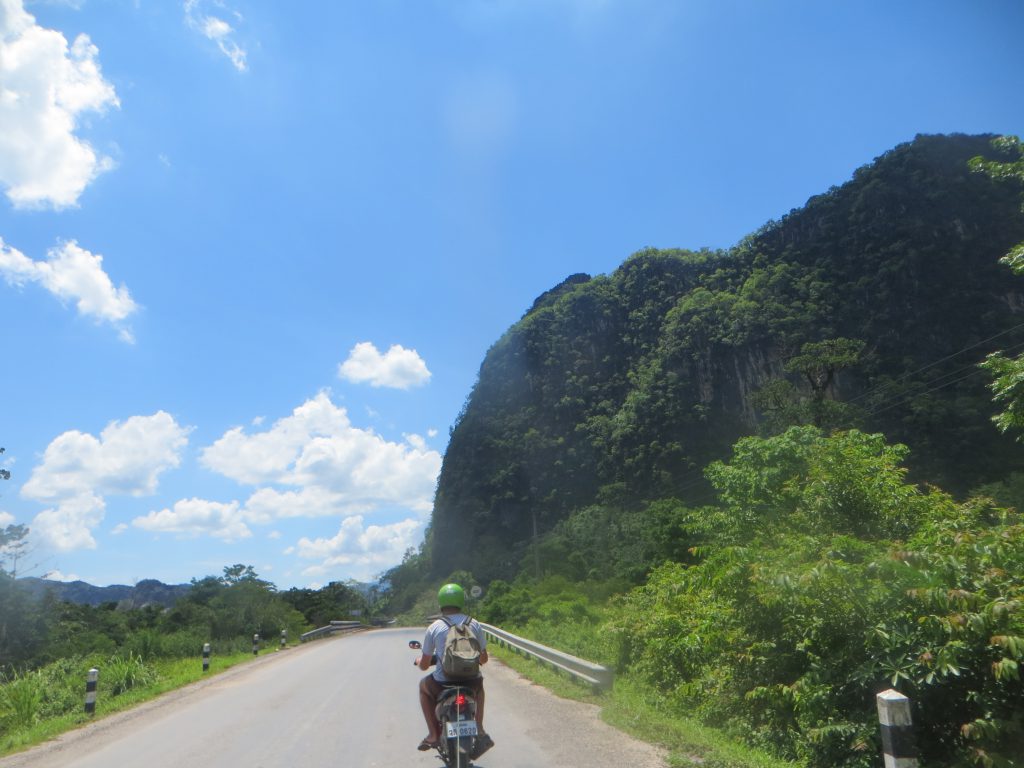 It took us forever to finish the last 200 km, which added perfectly into the endless list of experiences we had on this 500 km long scooter adventure. I can highly recommend it to everybody!
Please share your experiences, tips and tricks about Thakek and the Loop in the comment section to help others!