The time when a Metropolis glows colorful
Festival of Lights in Berlin is one of the biggest light festivals on the planet which occurs every year in October for 10 days since 2004, showing 3D-Mappings and light installations all over the city. More than 50 famous buildings in the city get illuminated. Each year there is a Motto, in 2017 it was "Creating tomorrow". For 3 years there is the "Festival of Lights International Mapping Award", which takes place on a different main sight of the city each year since. 2015 at the Brandenburg Gate, 2016 on the TV-Tower and 2017 at the Berliner Dom.
Beside that events like light runs, light boat tours, light dog tours, light city sightseeing tours etc. take place. Also, there was this year a great idea for the TV-Tower:
The 3D-Mapping on the Tower showed an Alien attack on the earth. People were able to scan themselves in advance in a 3D scanner and were beamed up to the Alien ship in the 3D-Mapping on the Tower. Sadly, I didn't have my camera with me on the day a saw the TV-Tower as I went 2 times and was expecting to see it again. Still I have some good shots of other illuminated buildings. For more pictures, trailers and other information check the official website:
Worldtrip Berlin Tip: There is also an interactive google map on the website showing all illuminations with a short explanation, so you can sort before what you want to see and make a route. There is also a PDF file for download with a map of all illuminations which can be a good guide.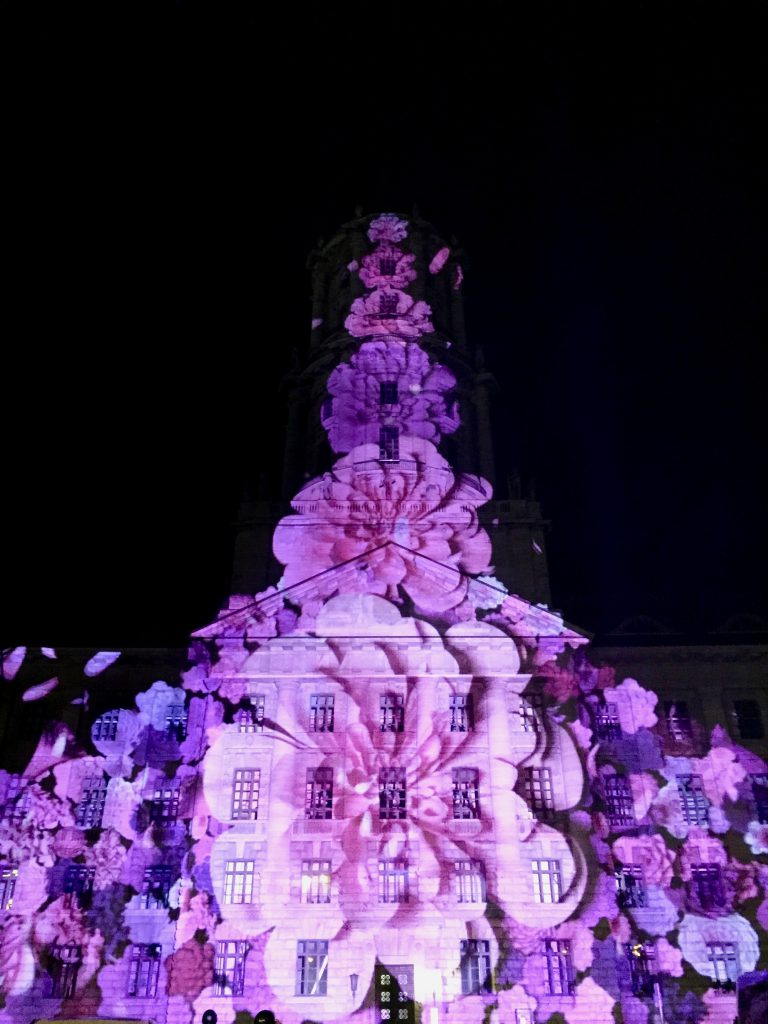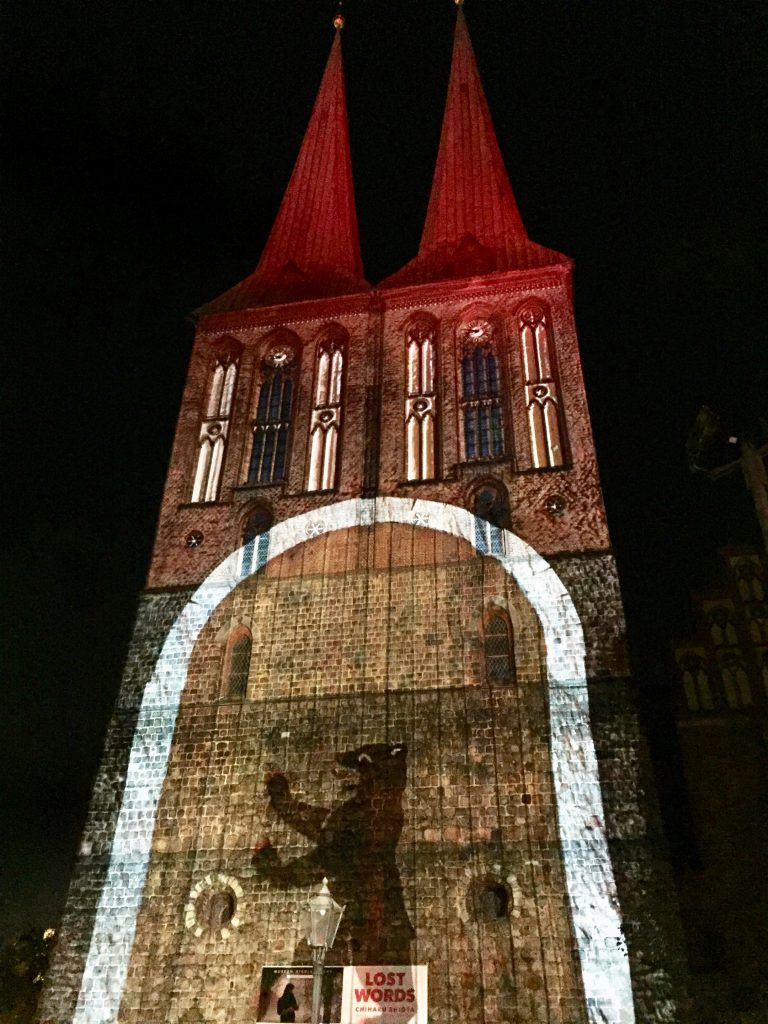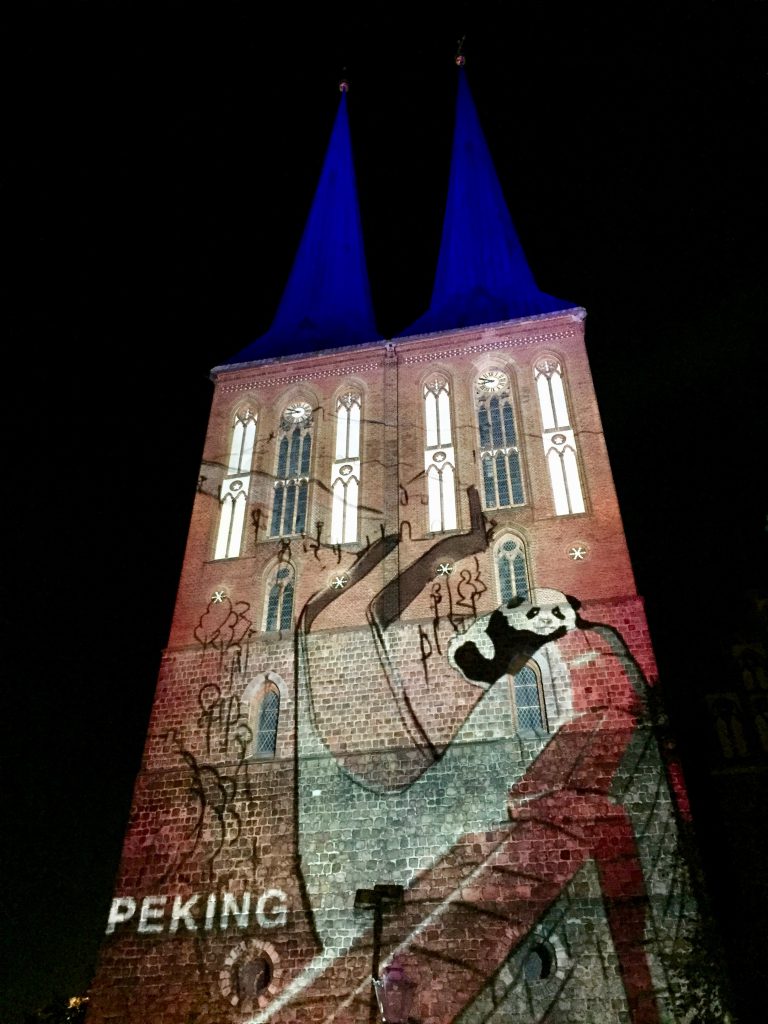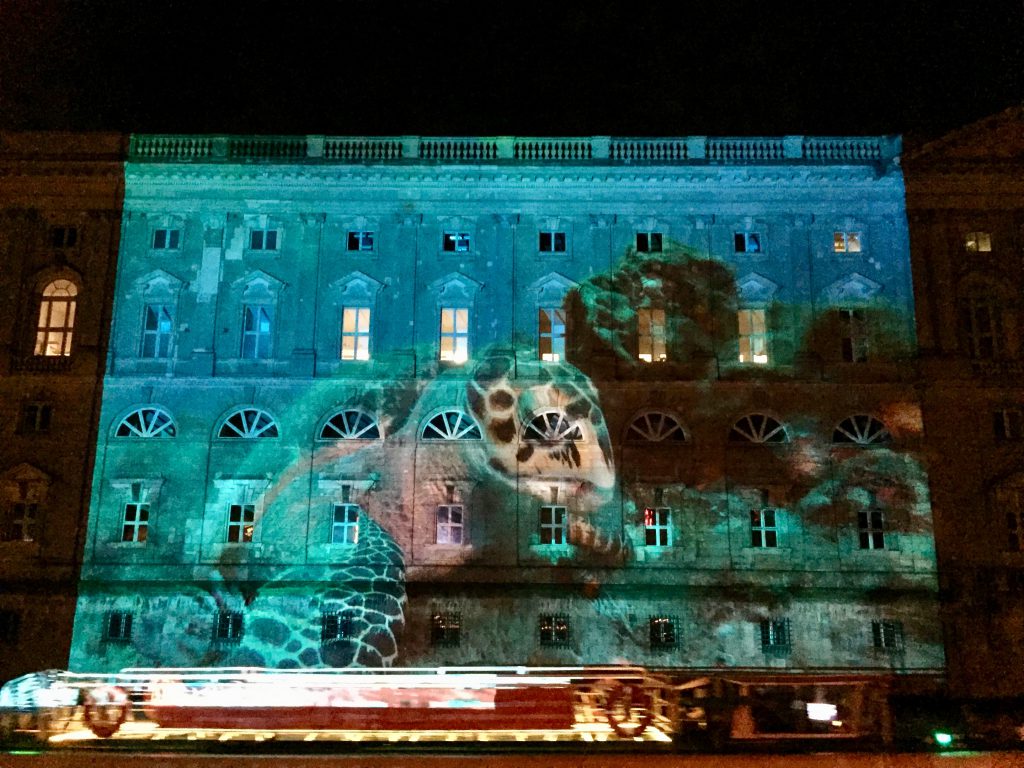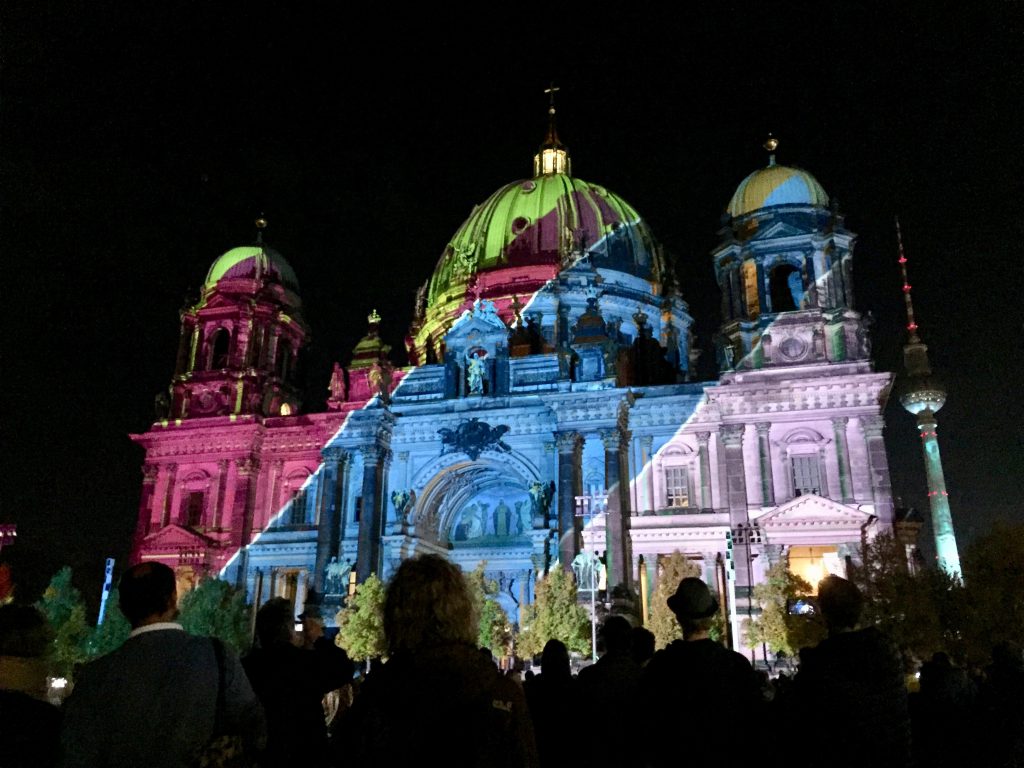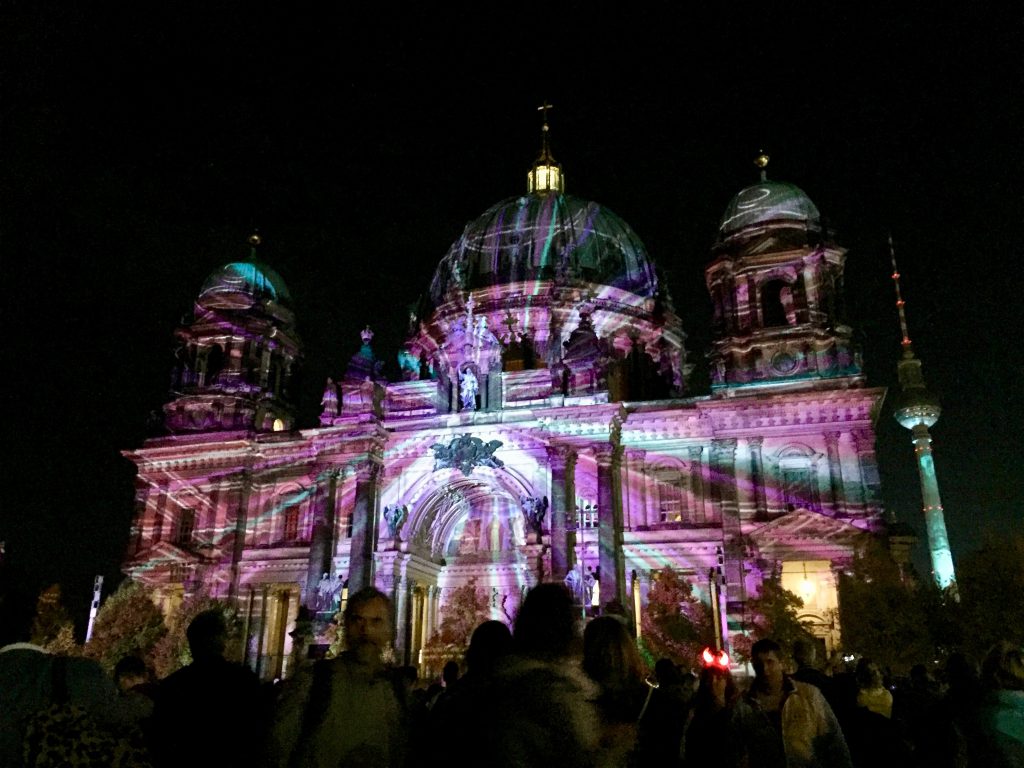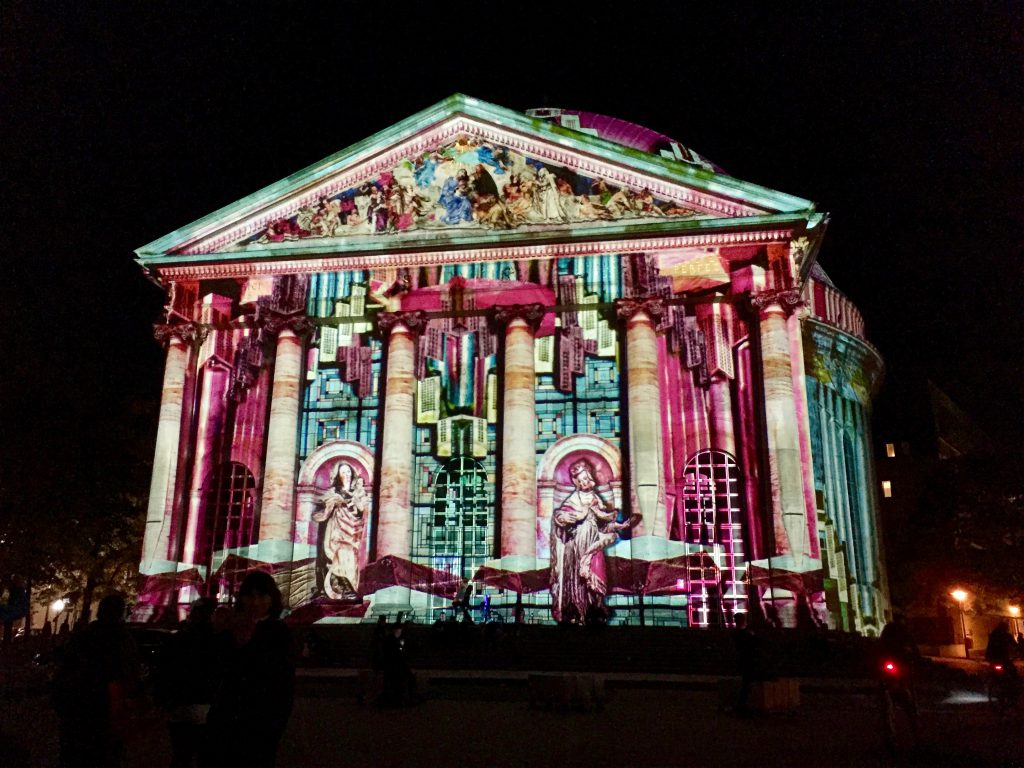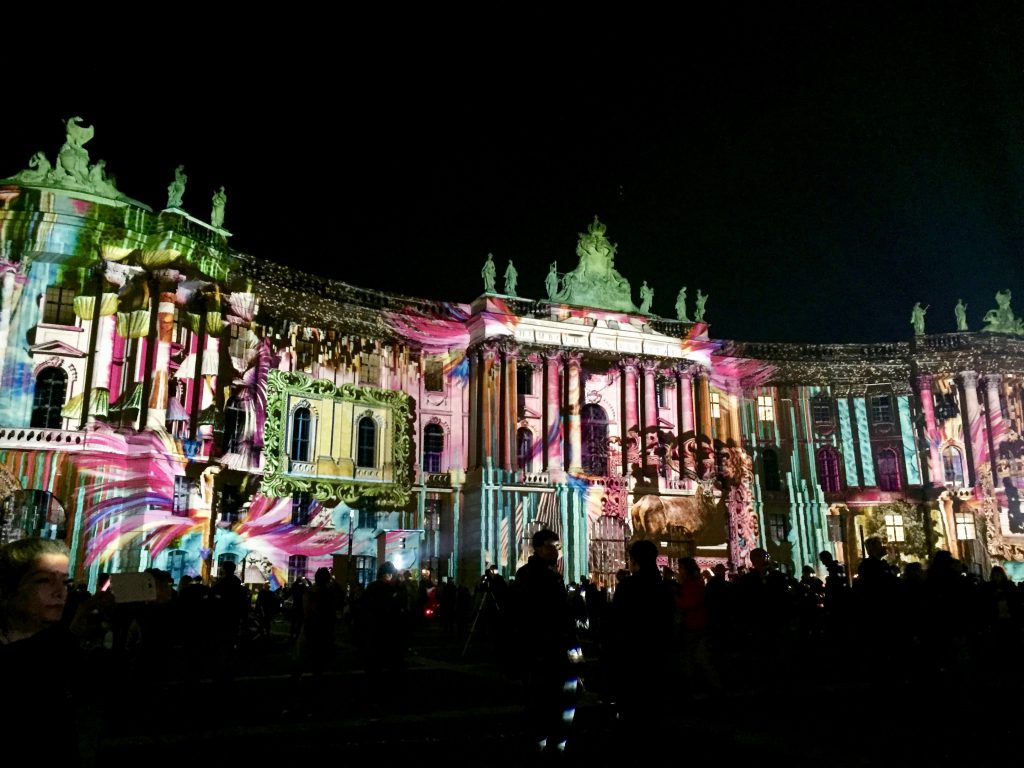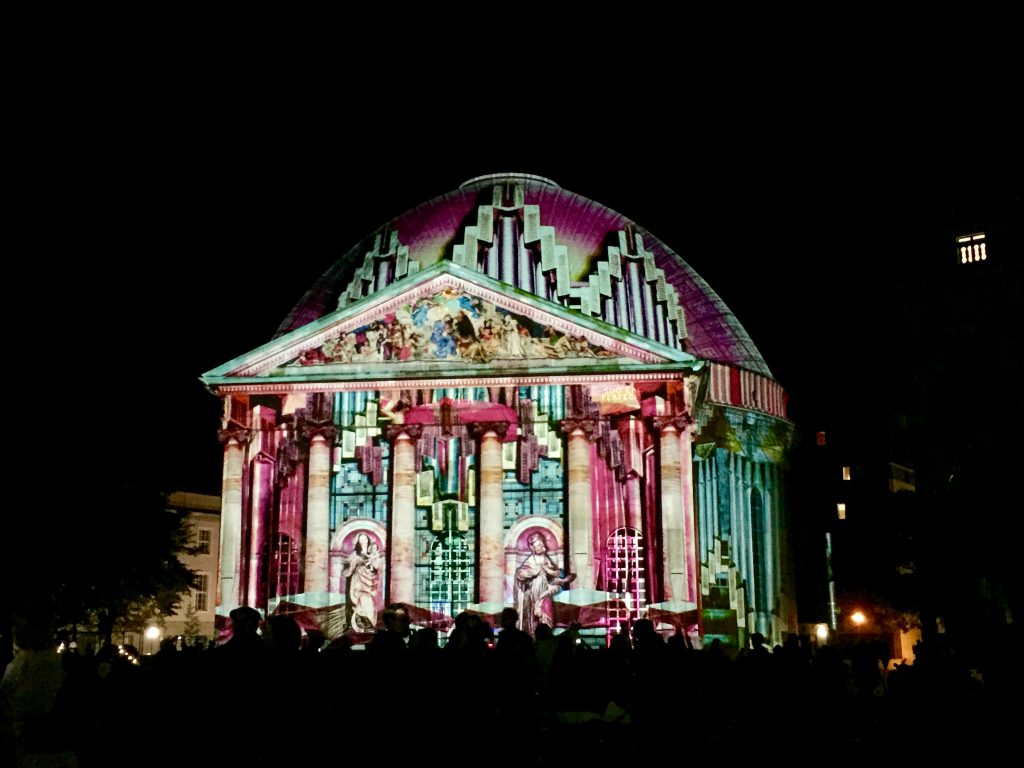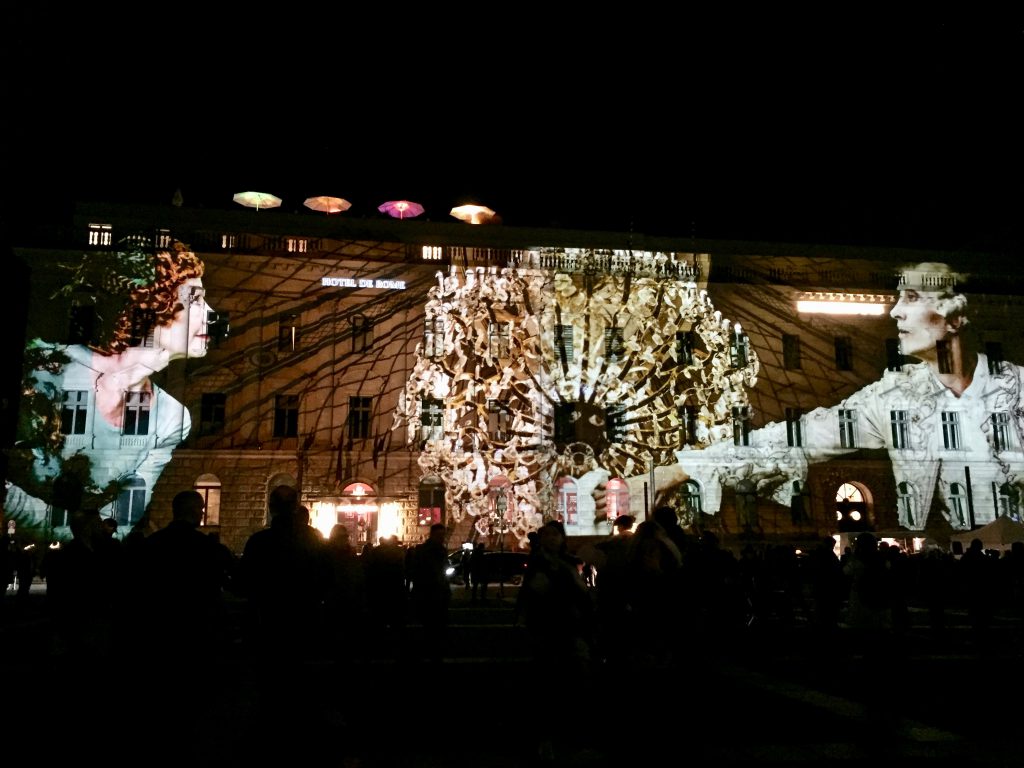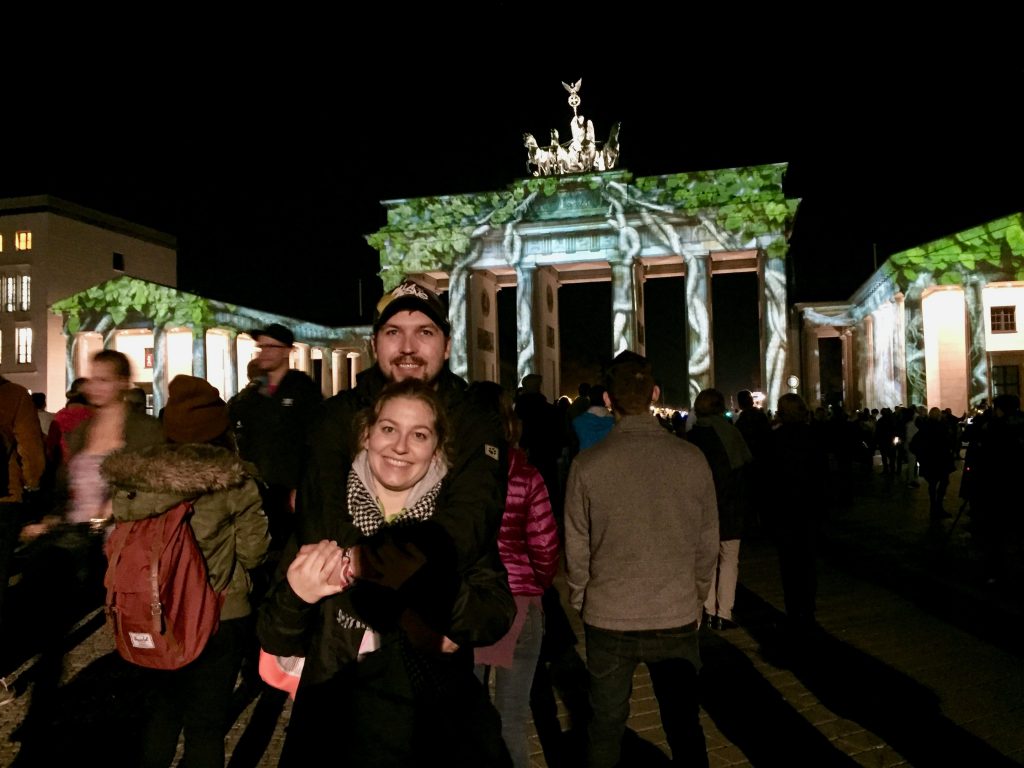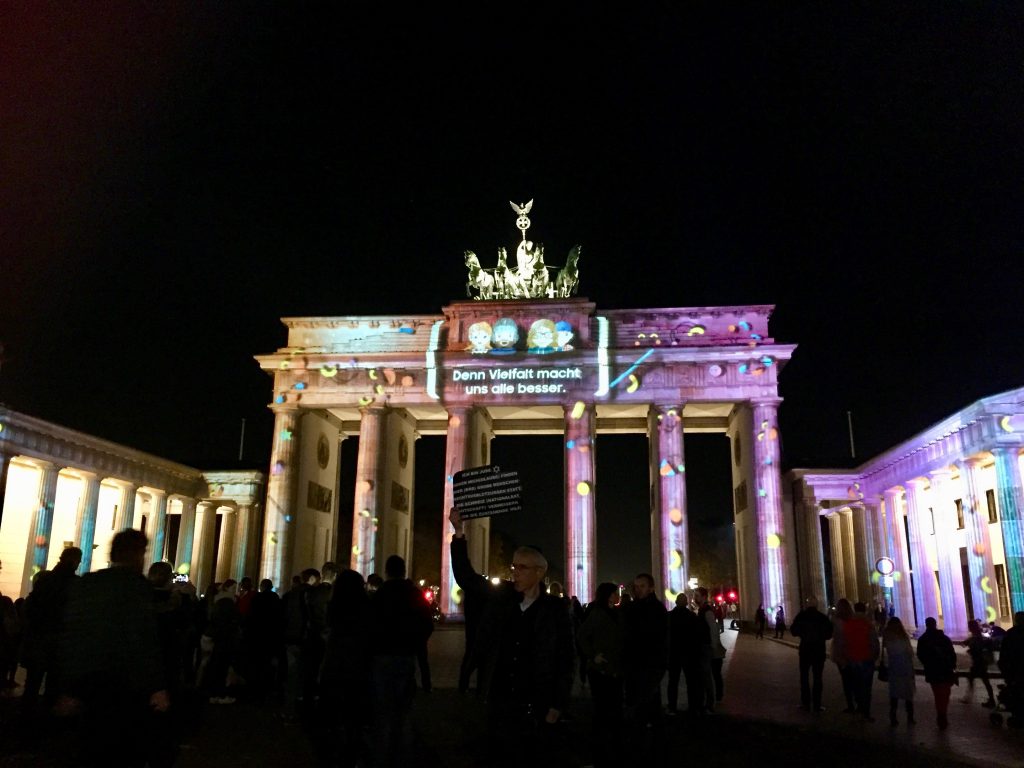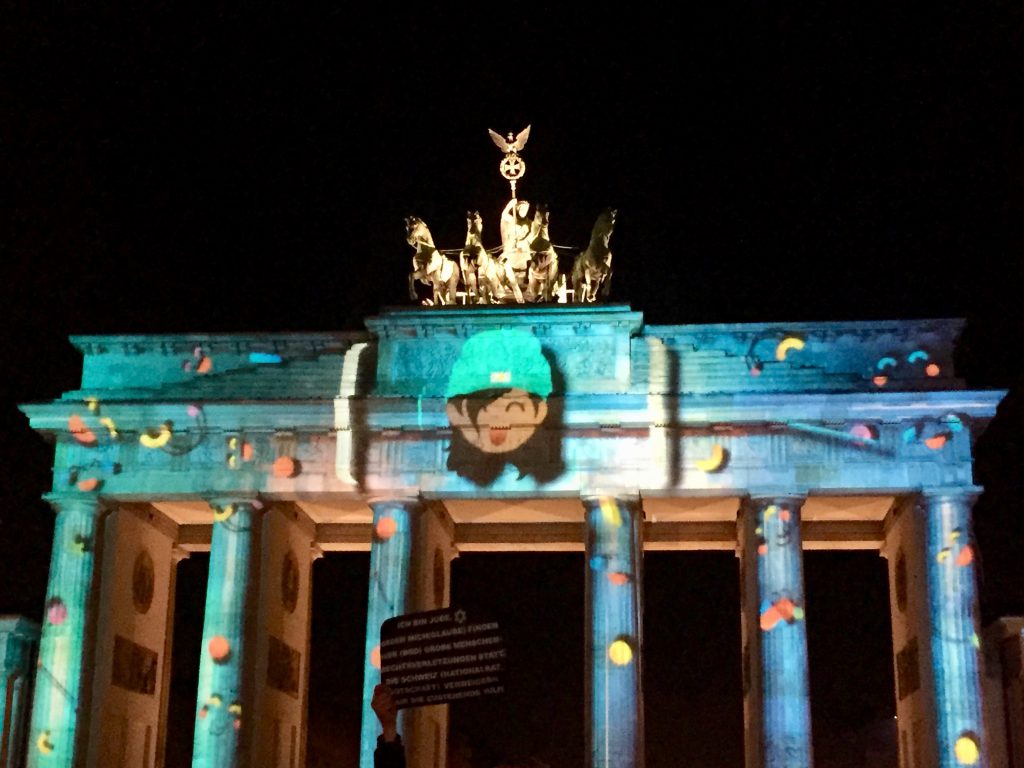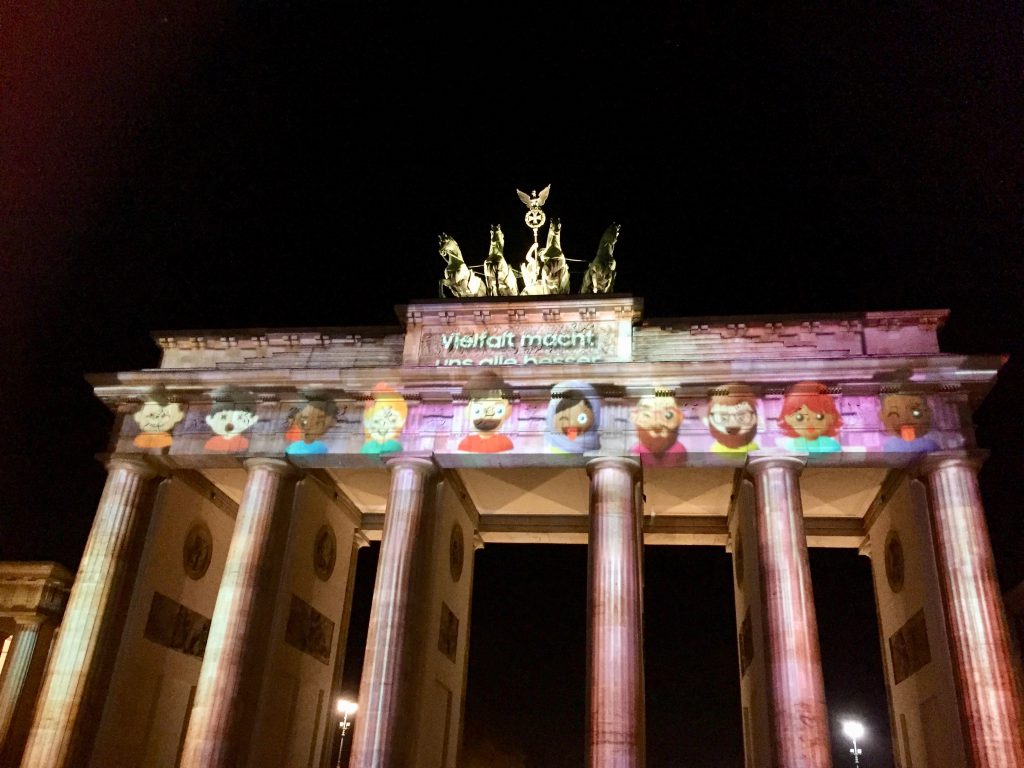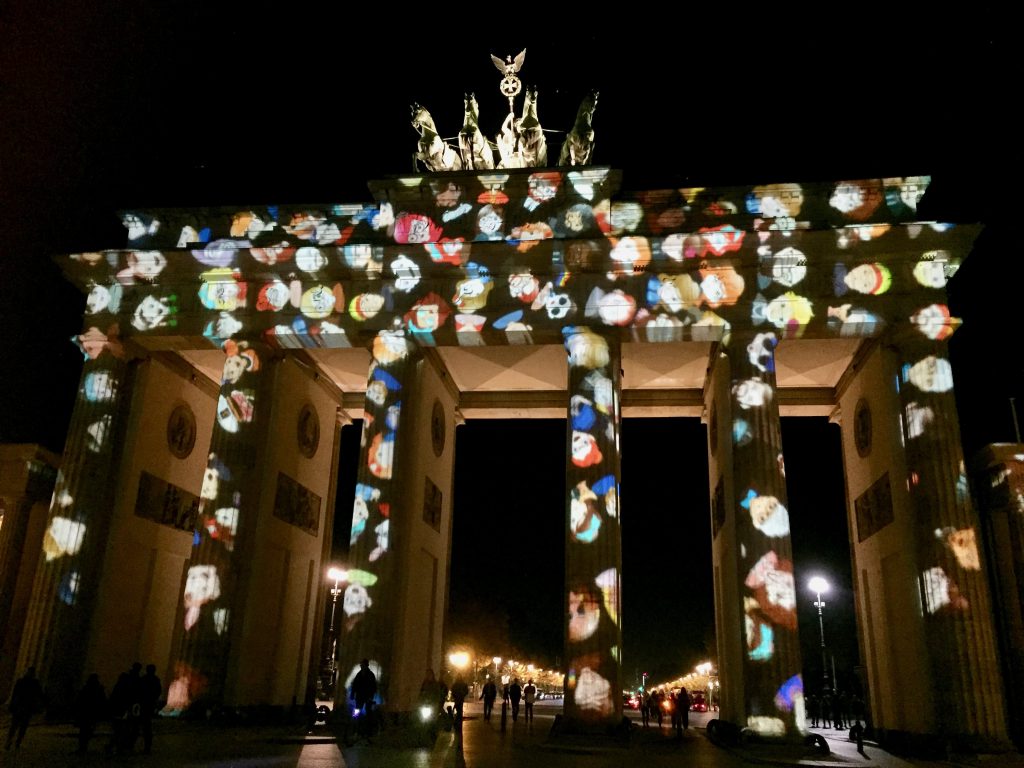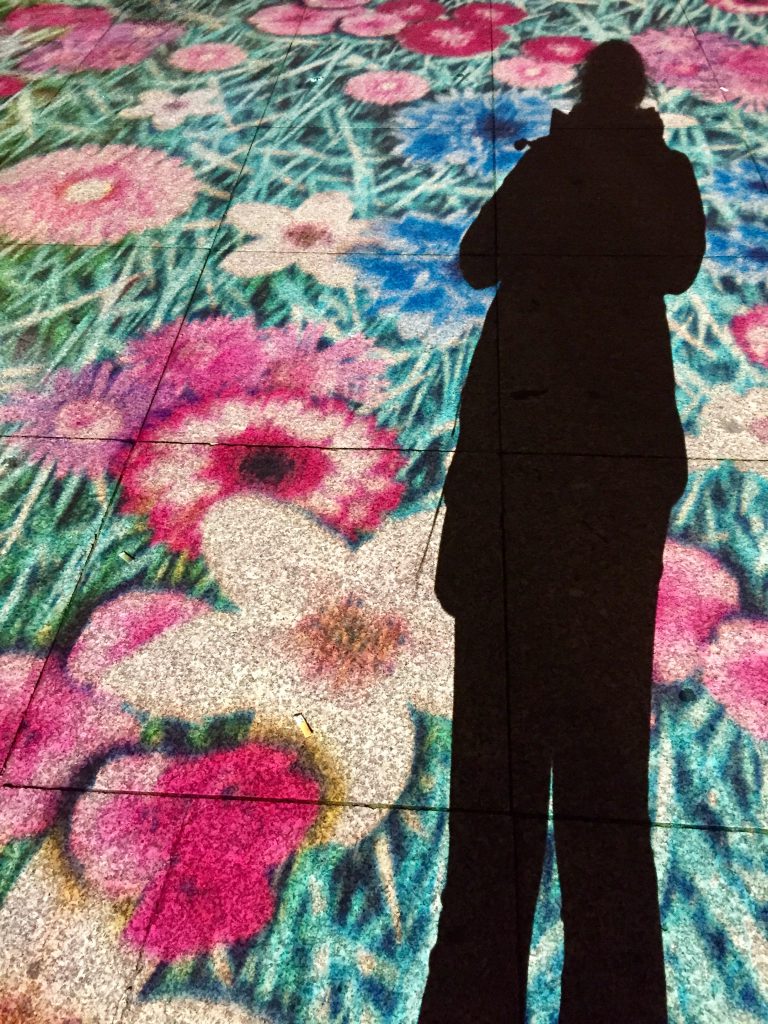 Check out all Berlin articles!