One of those "you can find everything there" cities
General Facts
Population: 1.7 Mio, 7.2 Mio in Metro
Founded: 1859
Arrival:
KUL Airport is one of the major hubs in Asia and is linked bei KLIA Trains with the City and Bus Terminal, SZB Airport is the old airport which can be useful if come frome other parts of Malaysia or Singapore as it's closer to the city
Trains to and from everywhere arrive and depart at KL Sentral, also International from/to Thailand and Singapore
All busses arrive and depart from massiv&ultra-modern Bersepadu Selatan (TBS) and is served by 3 trainlines to the city
Location: Center of the country in Selangor State, characterised by the huge Klang Valley, bordered by several mountains to all directions
Weather: Tropical rainforest climate, Temperature is around 32-35°C in daytime and 23-25°C in the night all year long, Monsum season is October to March with heavy rainfalls
Worldtrip Berlin Tip: Take the 4 GO KL circle routes to see a lot from the city for FREE!
My personal experience
I arrived with Vikrem coming from Malacca by bus on the TBS Terminal Bus Terminal. Even it is well connected to the center, we first had some little problems with the tickets as there are basicly 5 different train systems where just 3 are operated by RapidKL.
Worldtrip Berlin Tip: Inform about the trains before going to KL and have smaller bills on you!
In the hostel we met some other guys and decided to just walk the main square and downtown area. It's totally do-able if you don't mind walking a lot. Also, it we wanted to avoid the complicated connection and ticket system of the trains as much as possible. They can be really a pain! Still the trains are superb! Another option is just to take a taxi – they are everywhere and cheap, especially if you are in a group like we were and just share it.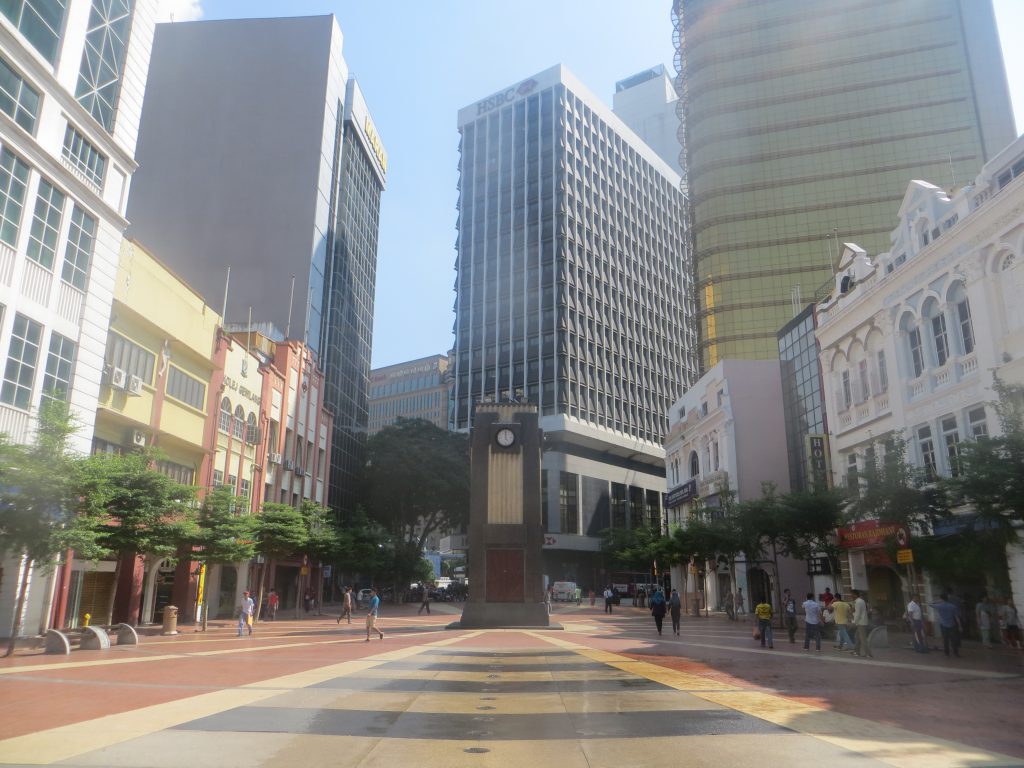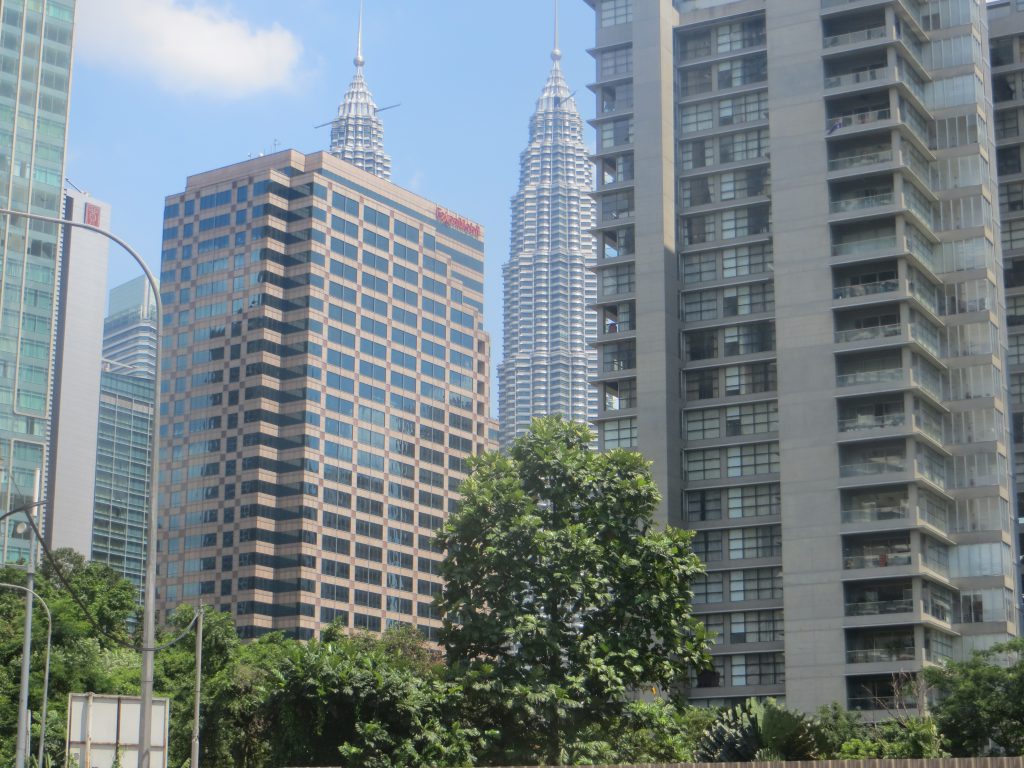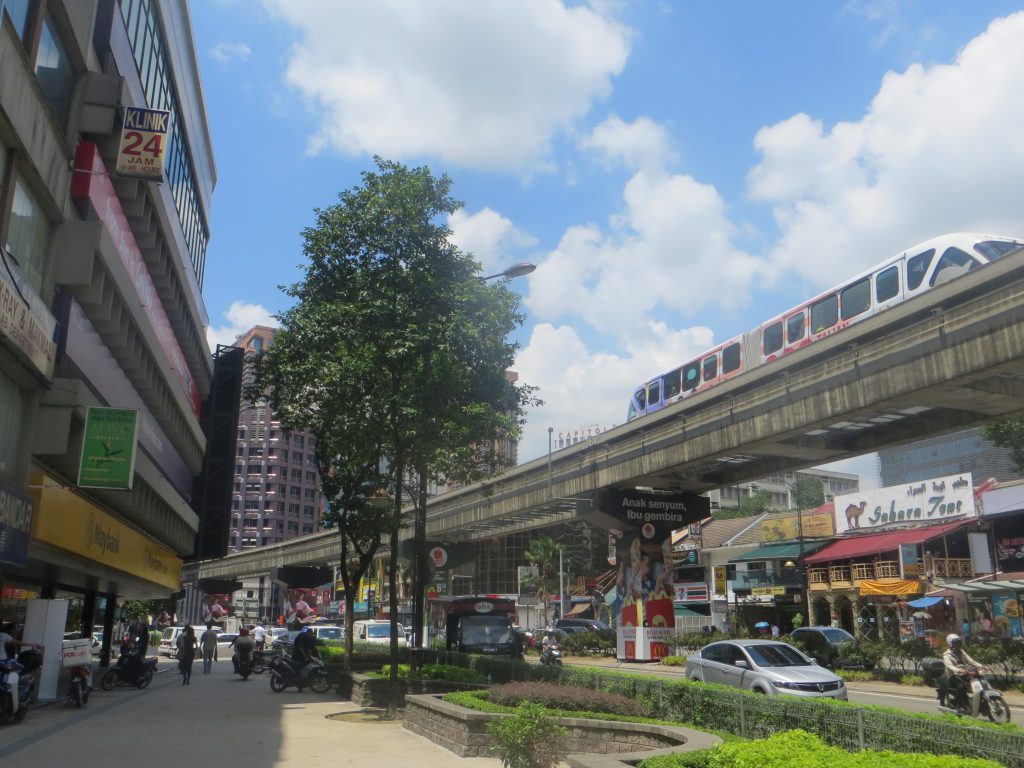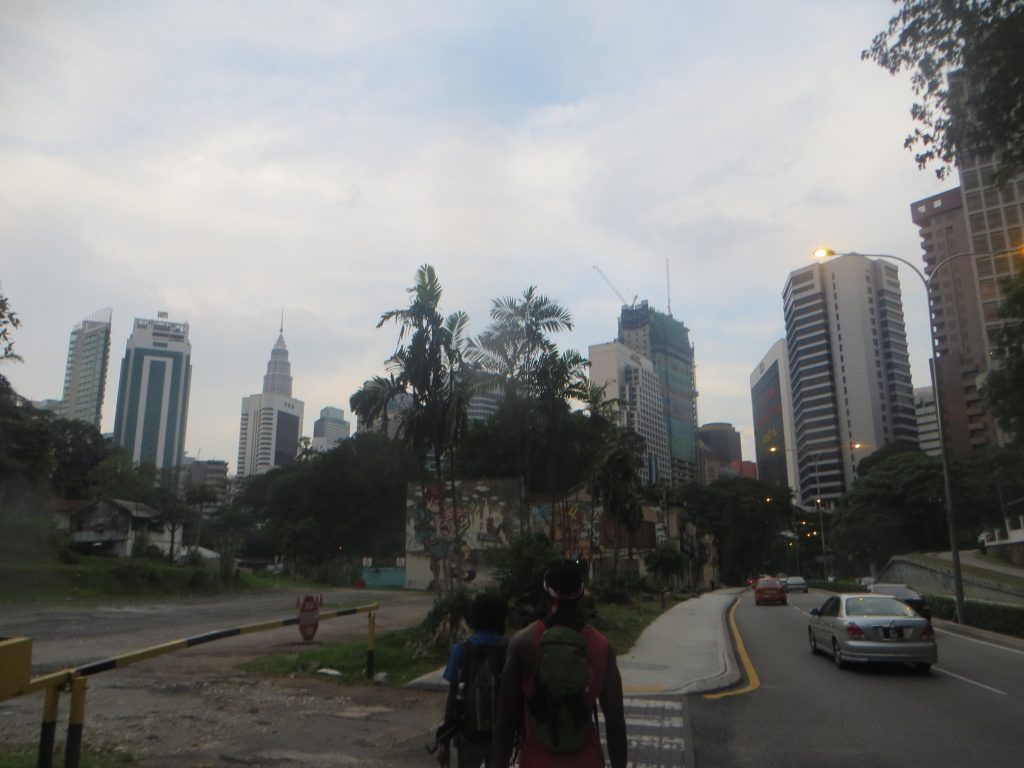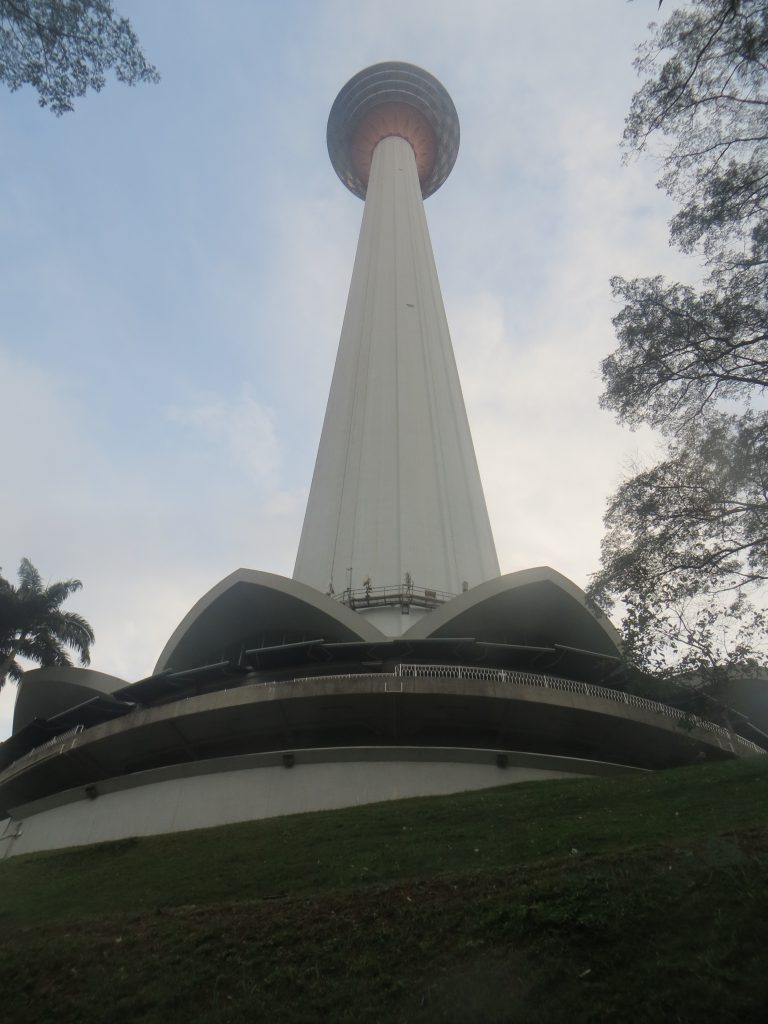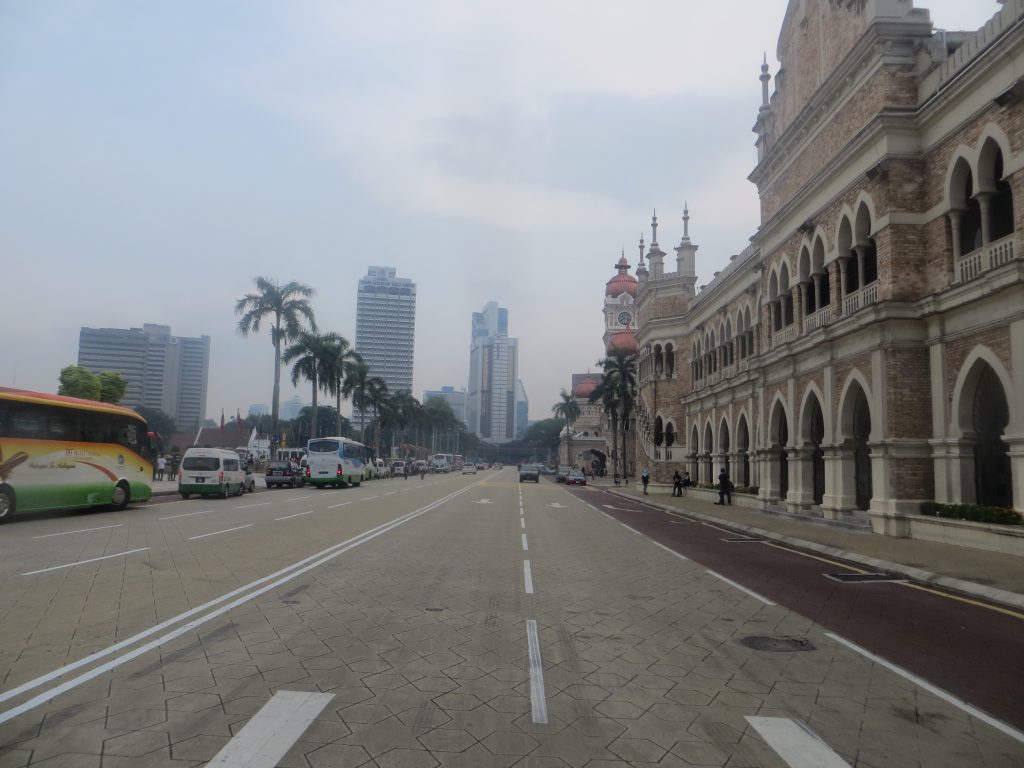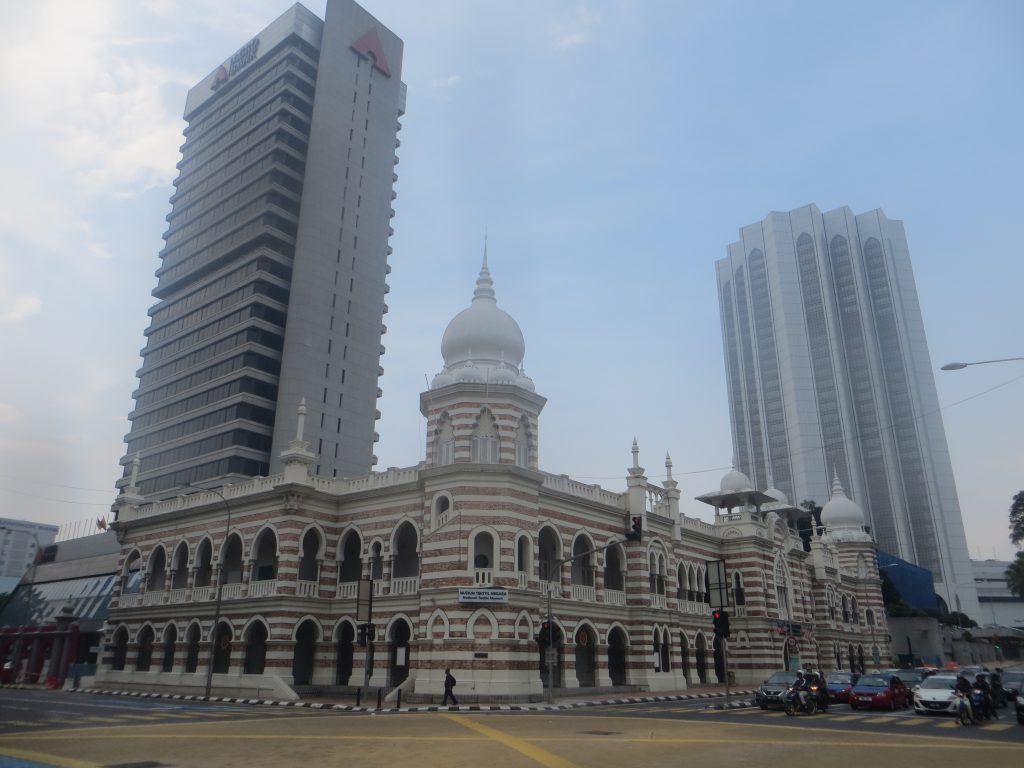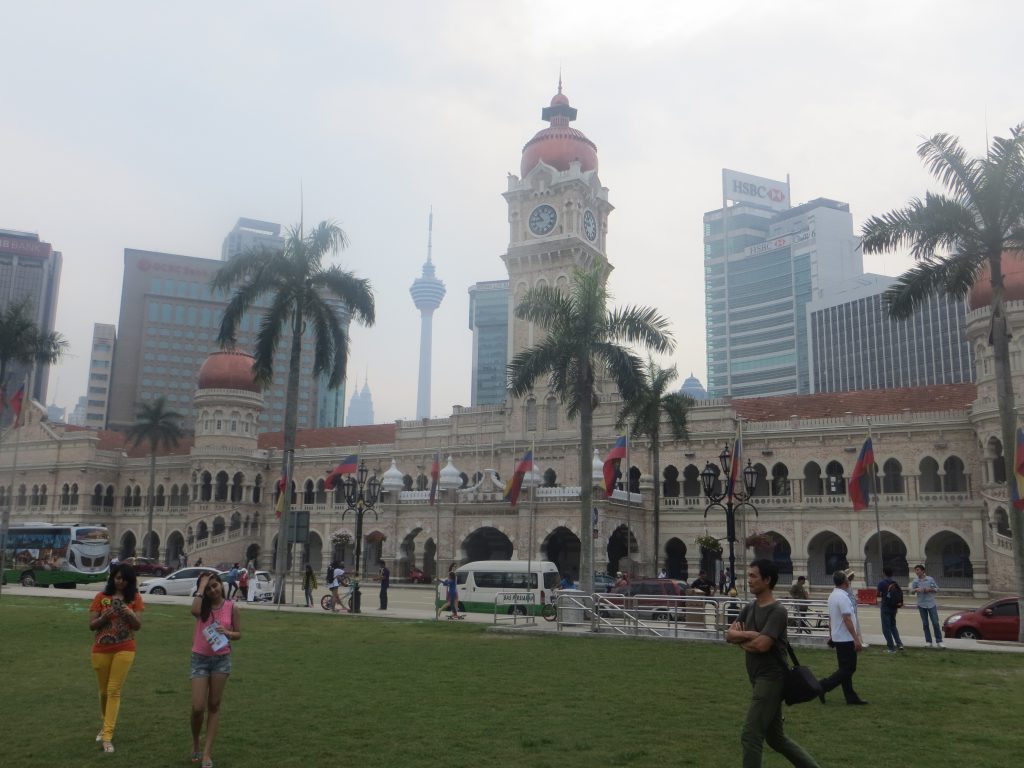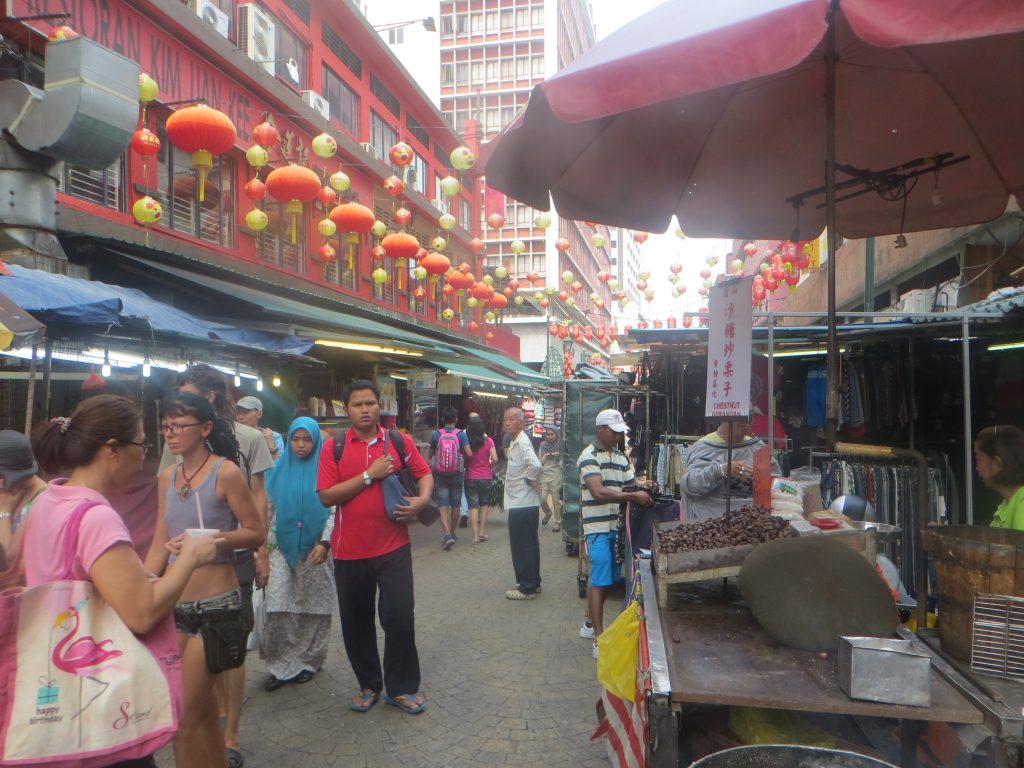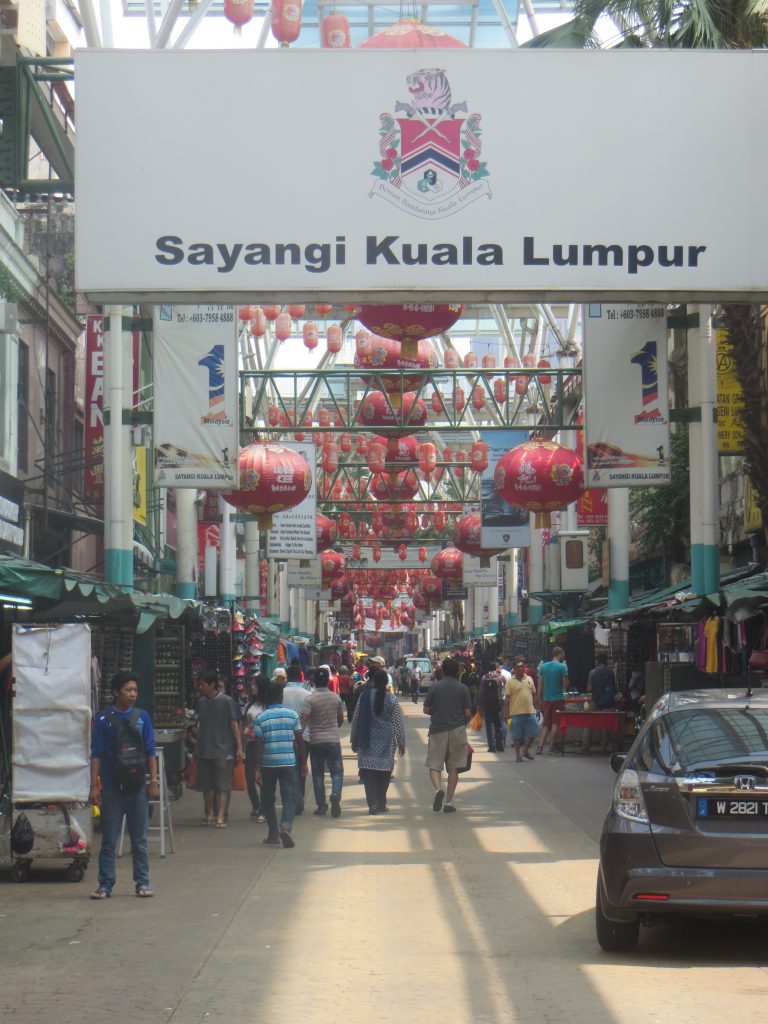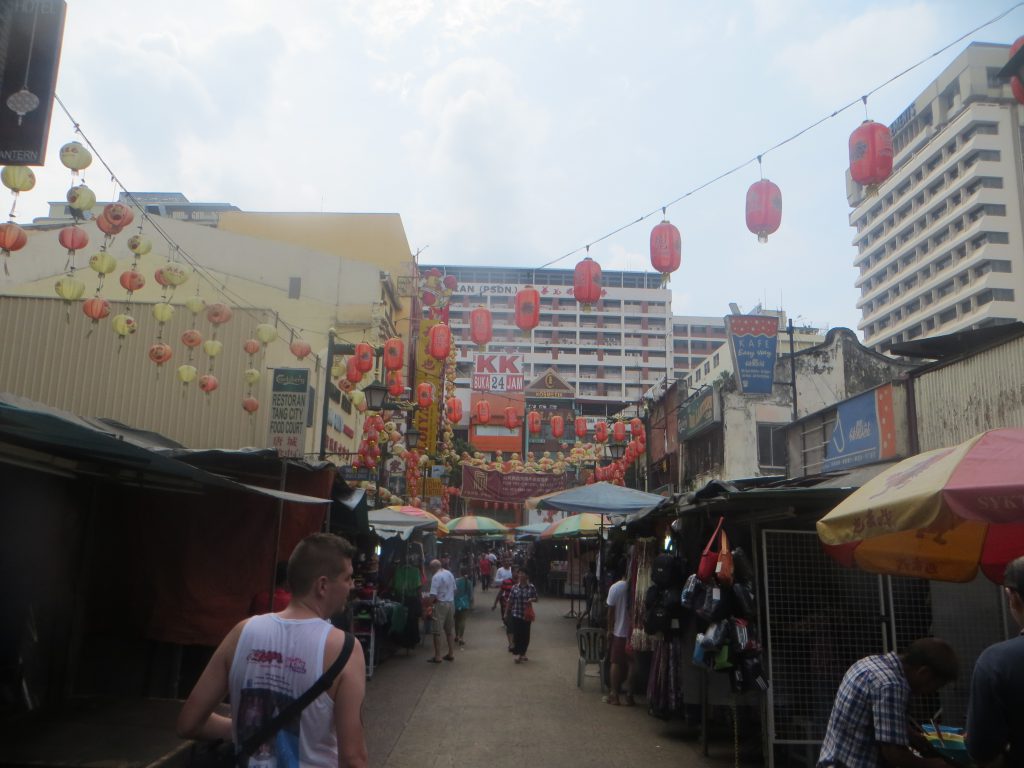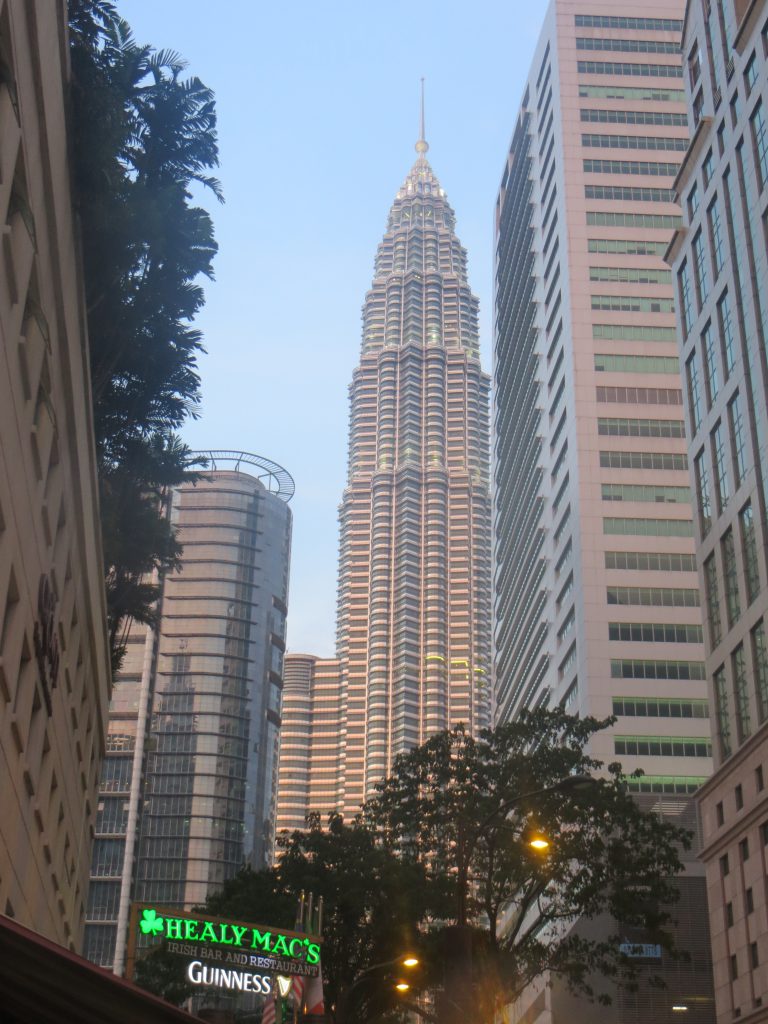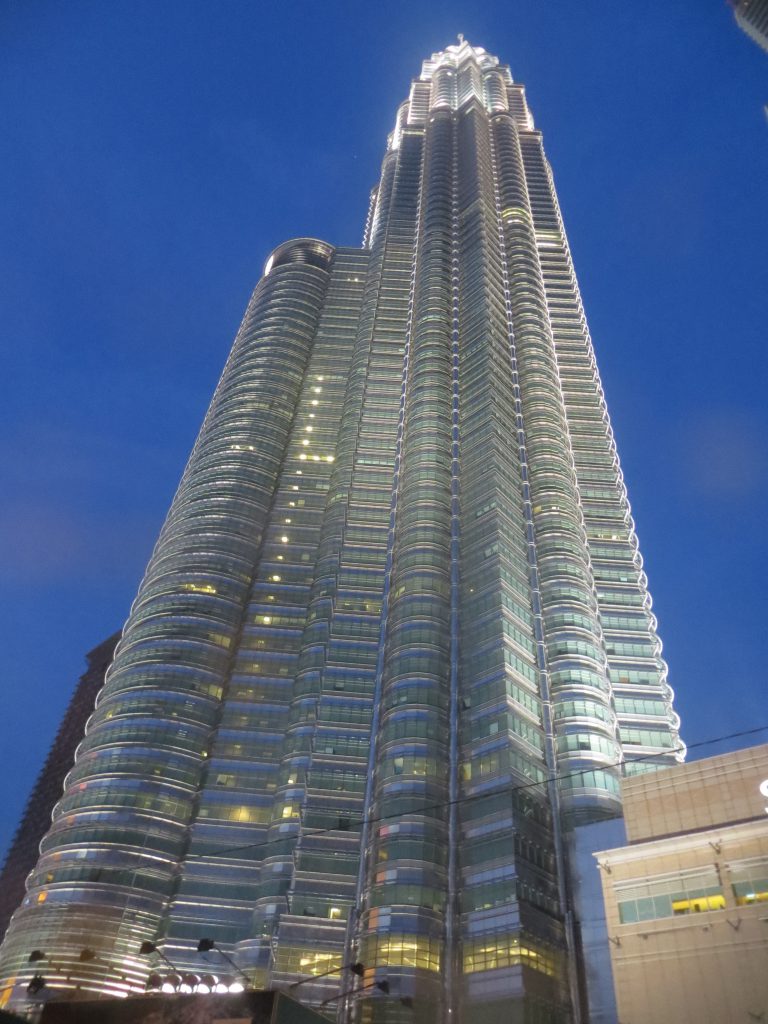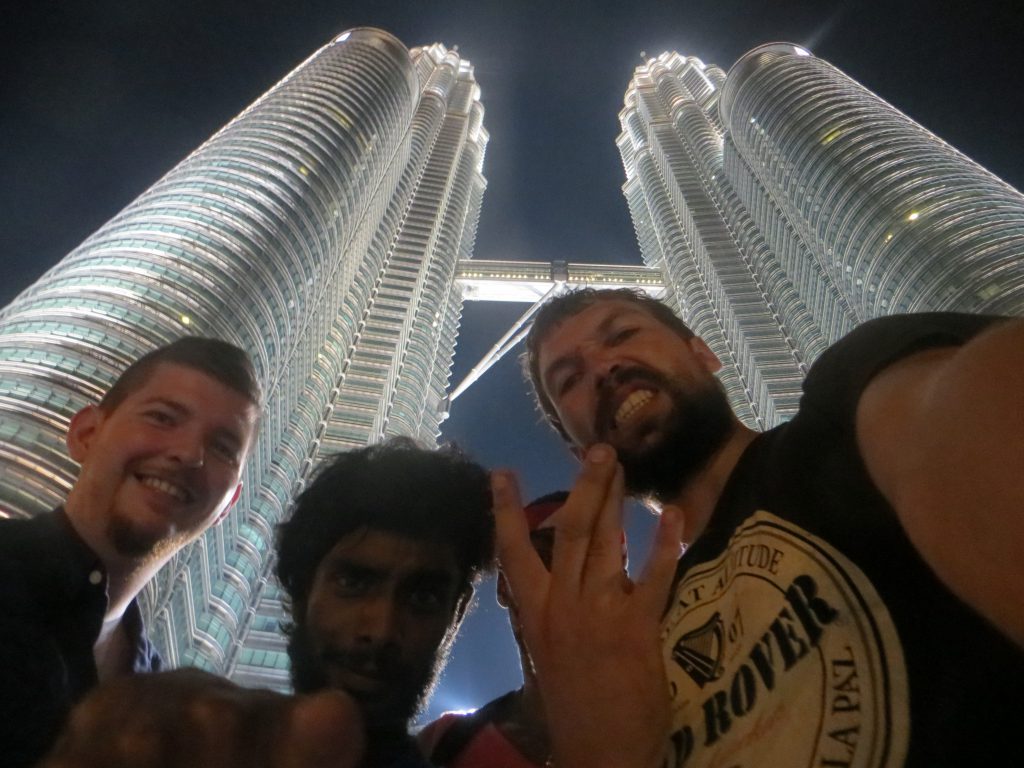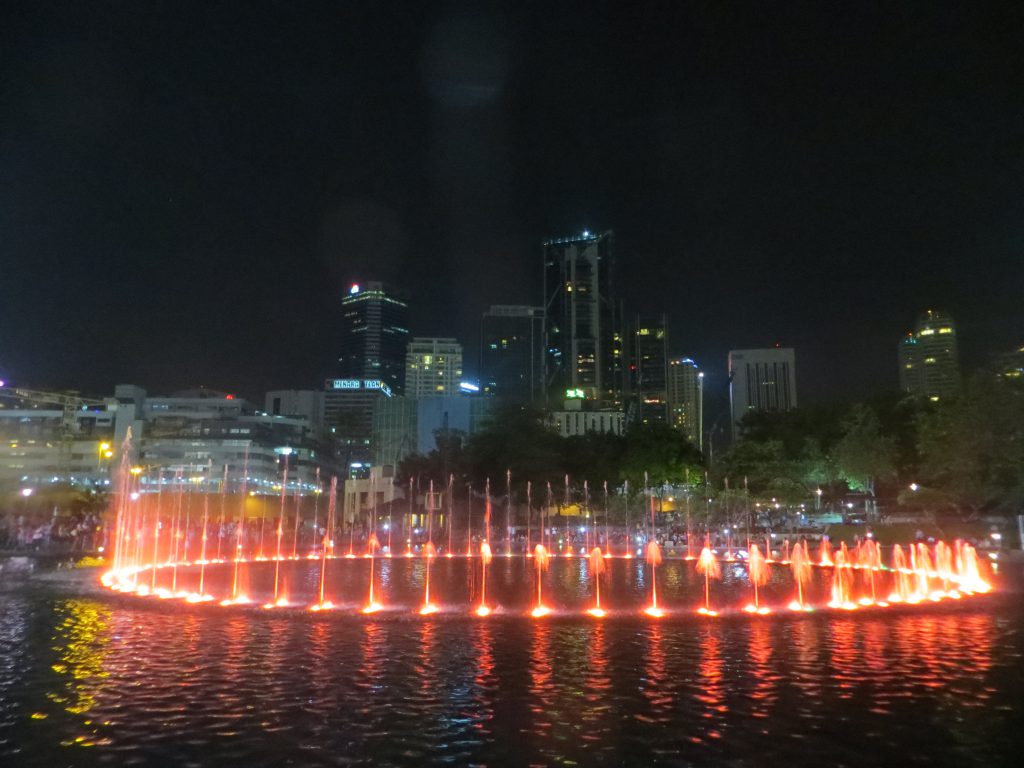 The light show on the previous picture is at the back of the Petronas and happen frequently every night of the year.
Last day we made our way to the famous Batu Caves by KTM Komuter. I think it is a must do, but for my opinion more tourists than I'm feeling comfortable with.
Worldtrip Berlin: KTM Komuter is an own company and tickets are just able to buy at the vending machines. They accept max 5RM bills, so have some. If not, there are some counters where they change bills but you still have to go back to the machines.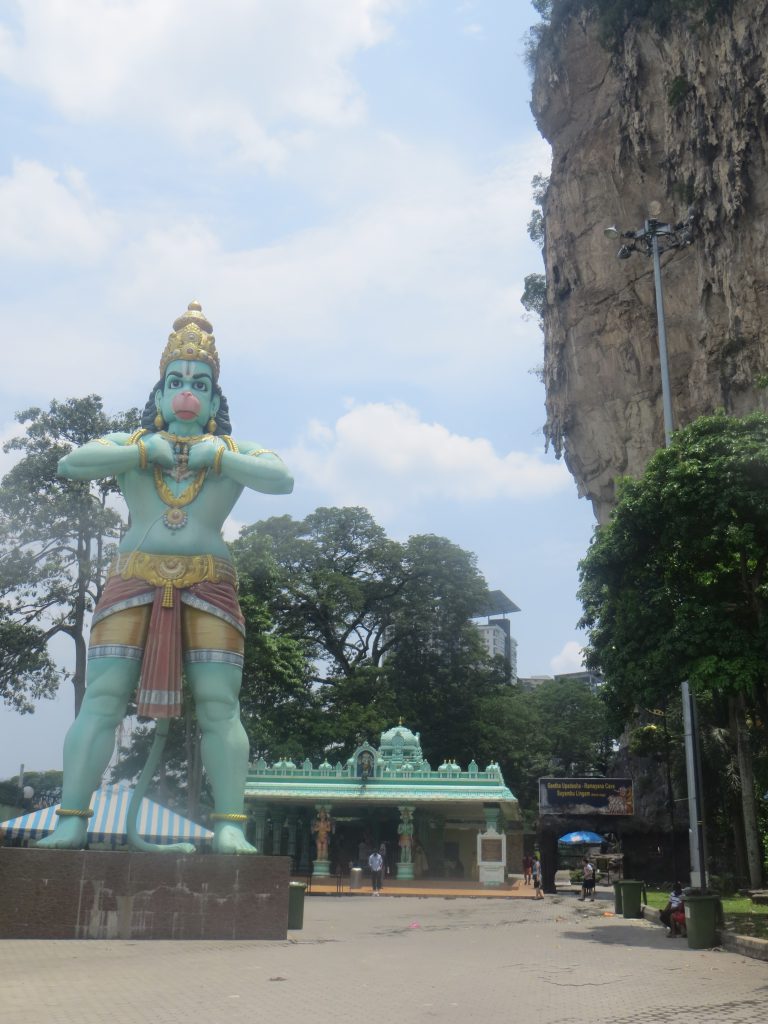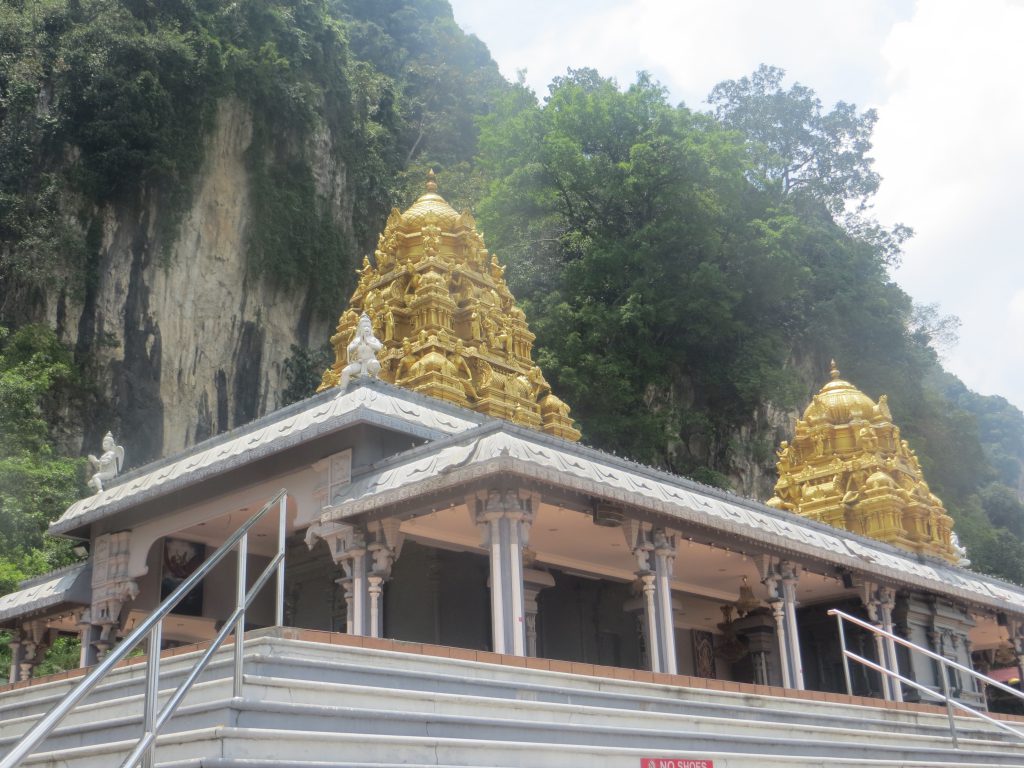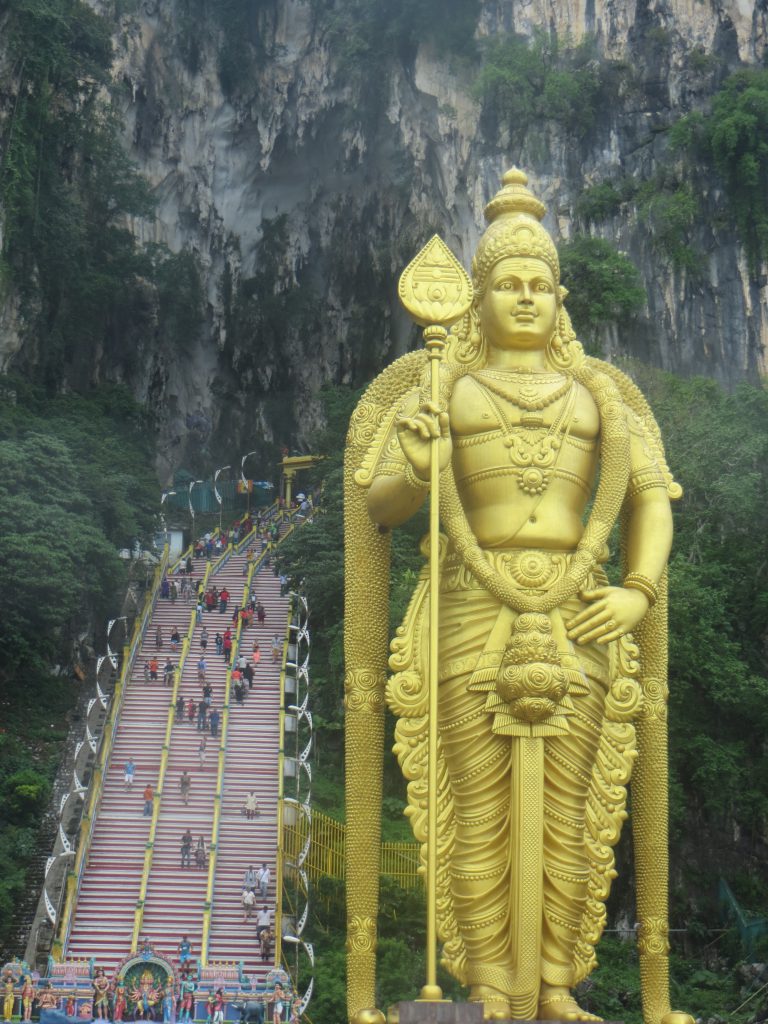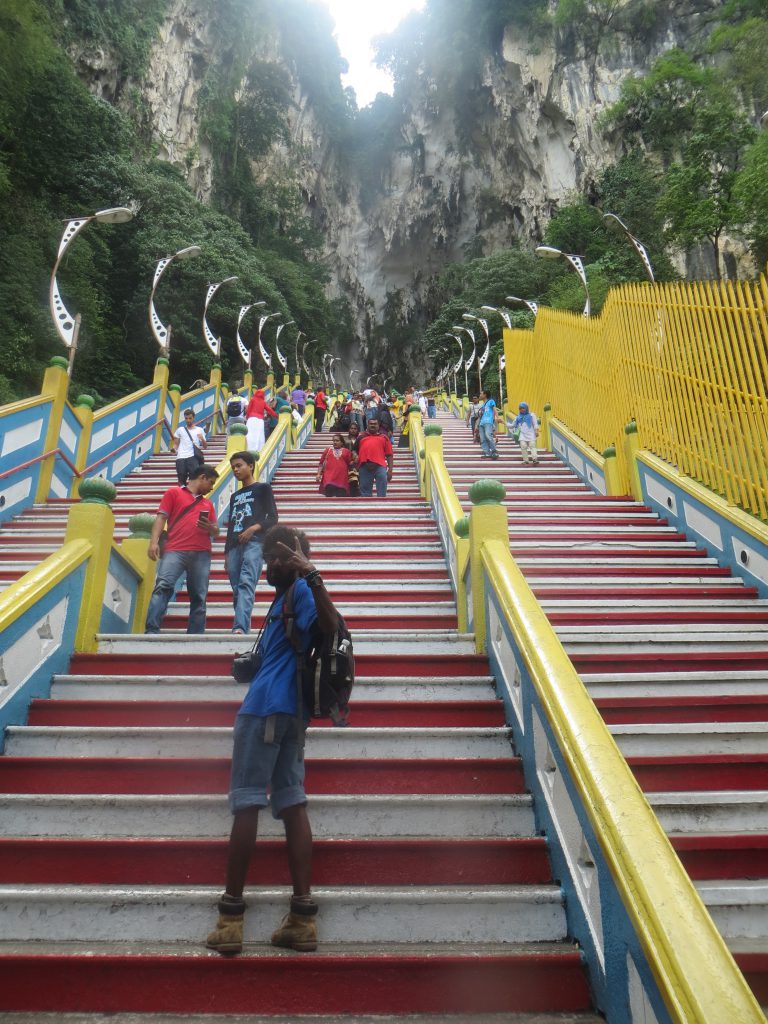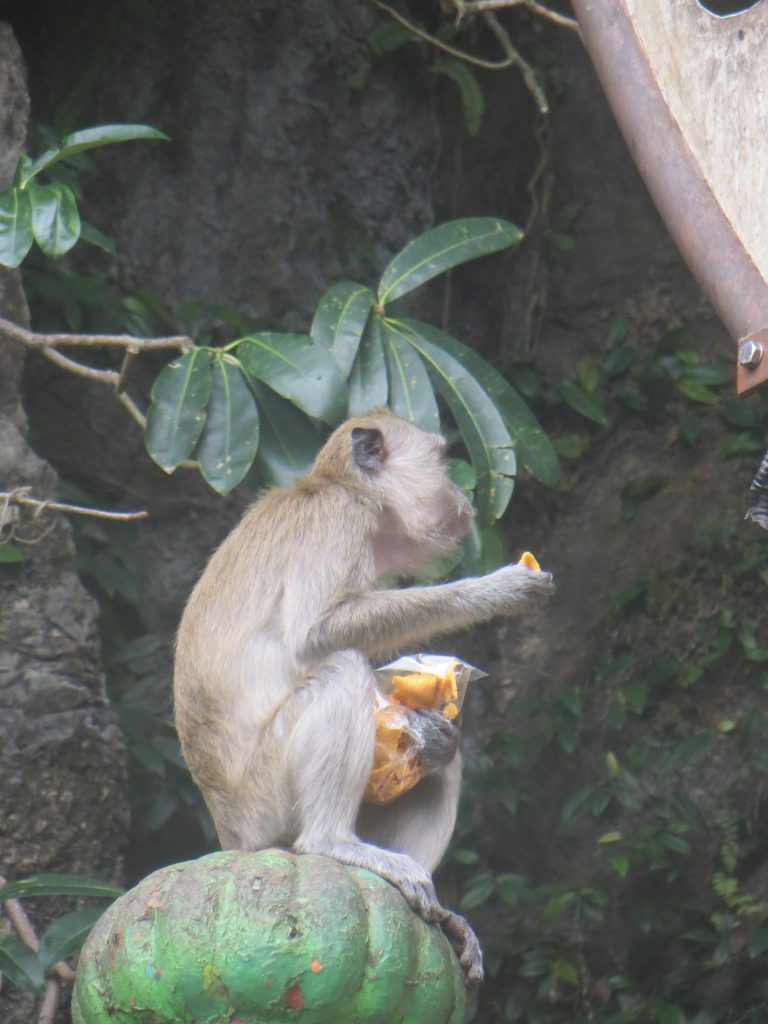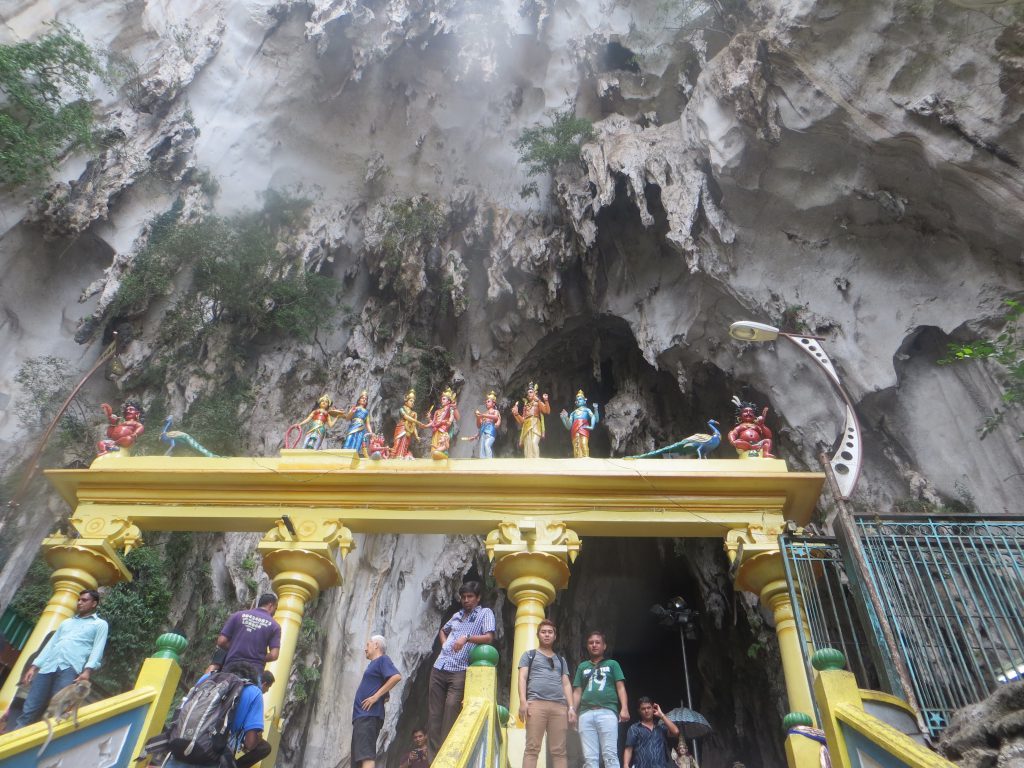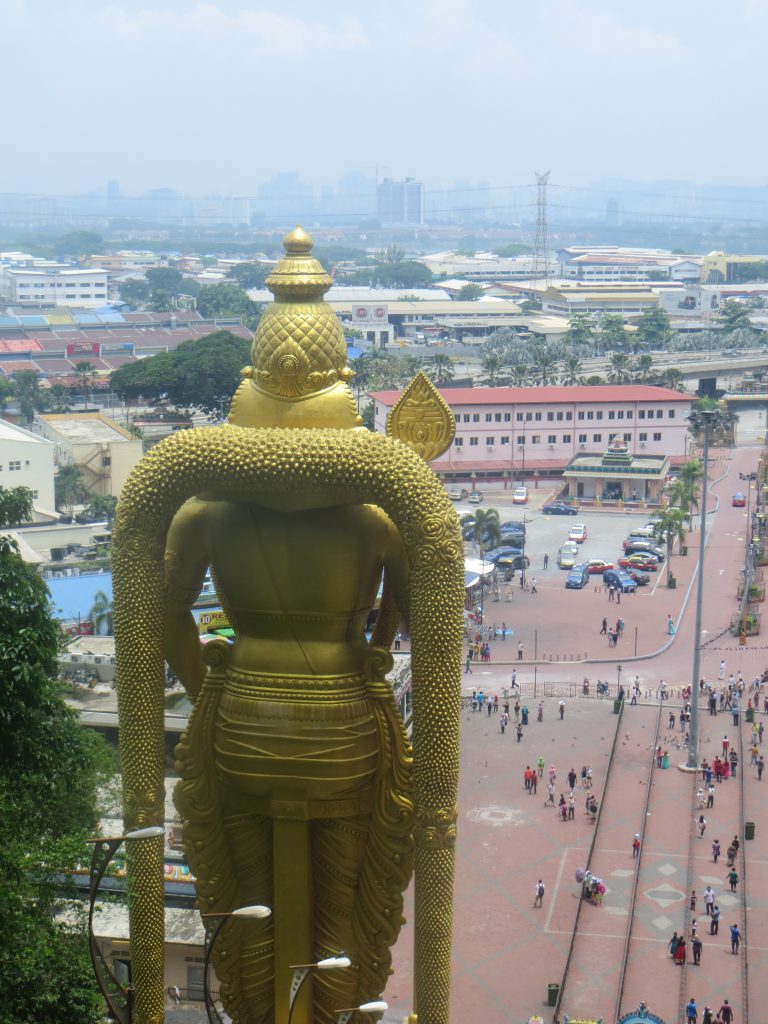 Some words to the city itself: It is massive. So, I just got some little impressions of some typical and maybe untypical parts. KL has offers unlimited possibilities of things to do and to see, so I want to go back to see a bit more. As Malaysia is a Muslim country, drinking is expensive, especially in KL, what is kind of a shame, as KL is famous for its Sky Bars.
Worldtrip Berlin Tip: If you want to visit one of the Sky Bars, inform well, as most of them will have a dress code. Also prepare to pay high prices in most of them.
Edit 2018: Check out the 2018 Kuala Lumpur report.
Please share your experiences, tips and tricks about Kuala Lumpur in the comment section to help others!