The colorful UNESCO City
General Facts
Population: 820.000
Founded: Malacca was founded by Portuguese early 15th century, in the 17th and 18th century under Dutch and then British control. In 2nd World War the Japanese took the place for some years and it became part the Federation of Malaya, todays Malaysia.
Arrival:
MKZ, but just a few connection, mostly you have to go to KUL and go by bus to Malacca
Malacca does not have any trainstation in the city, still you can go to Pulau Sebang (Tampin) station about 30km from Malacca which is on the main Kuala Lumpur – Johor Bahru line, from bus station you can take bus #26
several busses from everywhere in Malaysia and Singapore
From Harbour Master's Jetty near Maritime Museum from/to Dumai, Pekanbaru, Bengkalis
Location: Southern Malay Peninsula, 235km south east of KL
Weather: Tropical rainforest climate, daytime 30-35°C and night 27-29°C all year long and a rainy season in between October and March
Worldtrip Berlin Tip: Take the night river boat tour – Malacca is known for its light installations all along the Malacca River
My personal experience

In Singapore I met Vikrem, a guy from India who lives in France now. We decided to make it together by bus to Malacca. If you have a close look, you will find him in some of the pictures. He is a really sort and slim guy with funky haircut.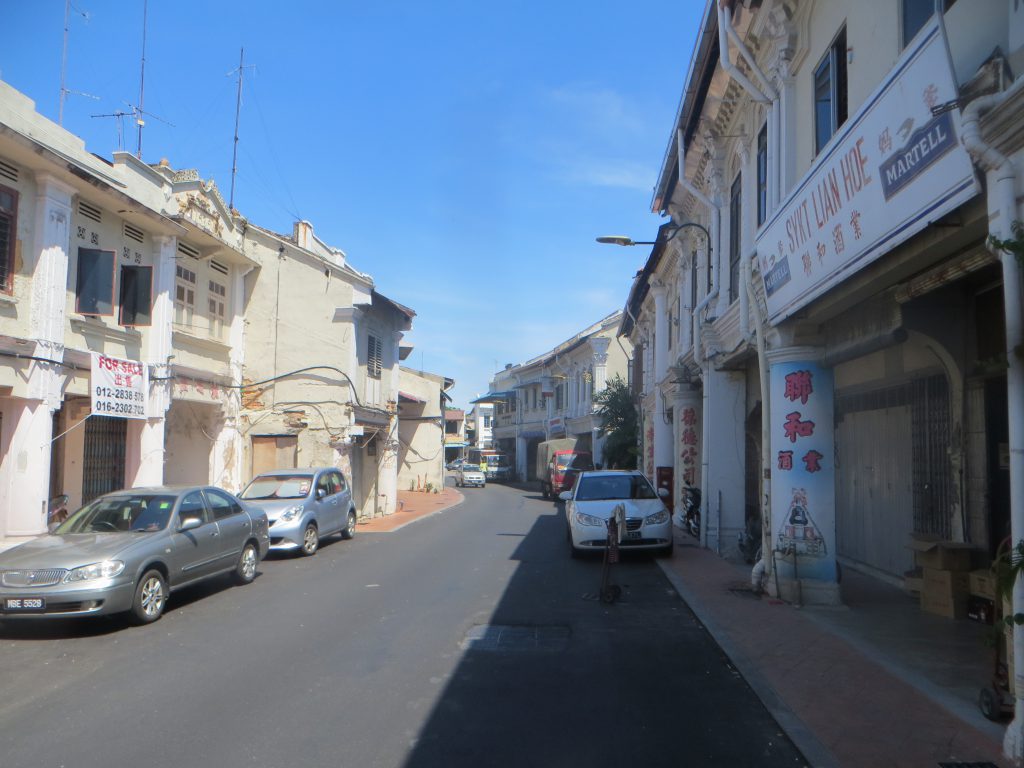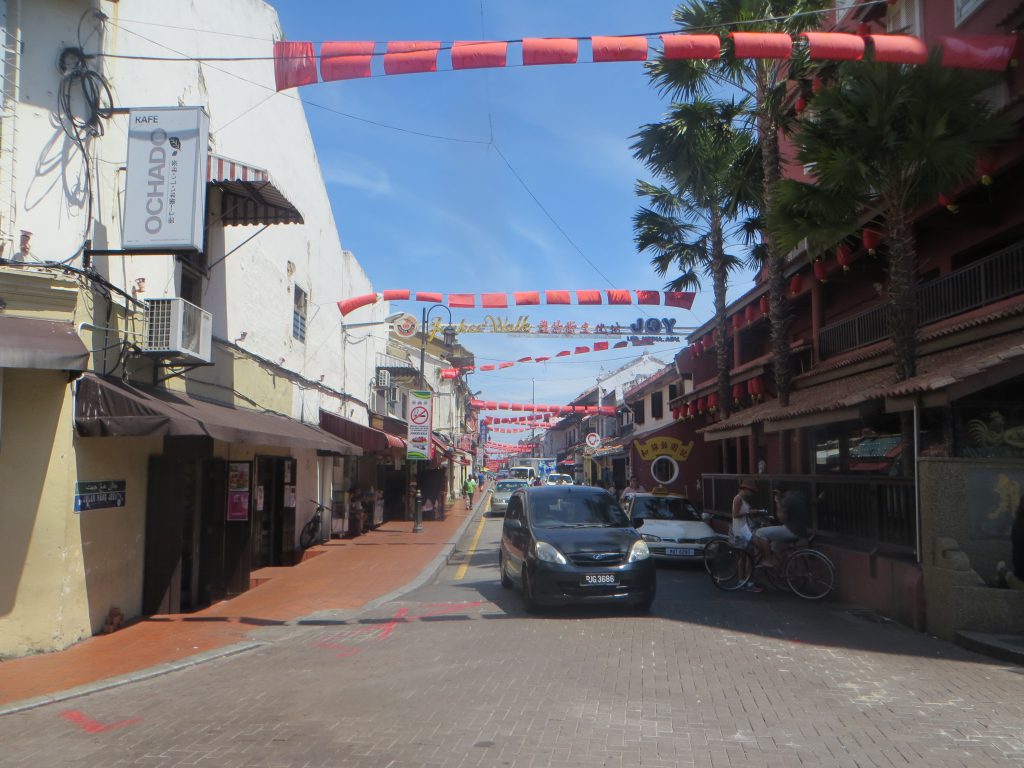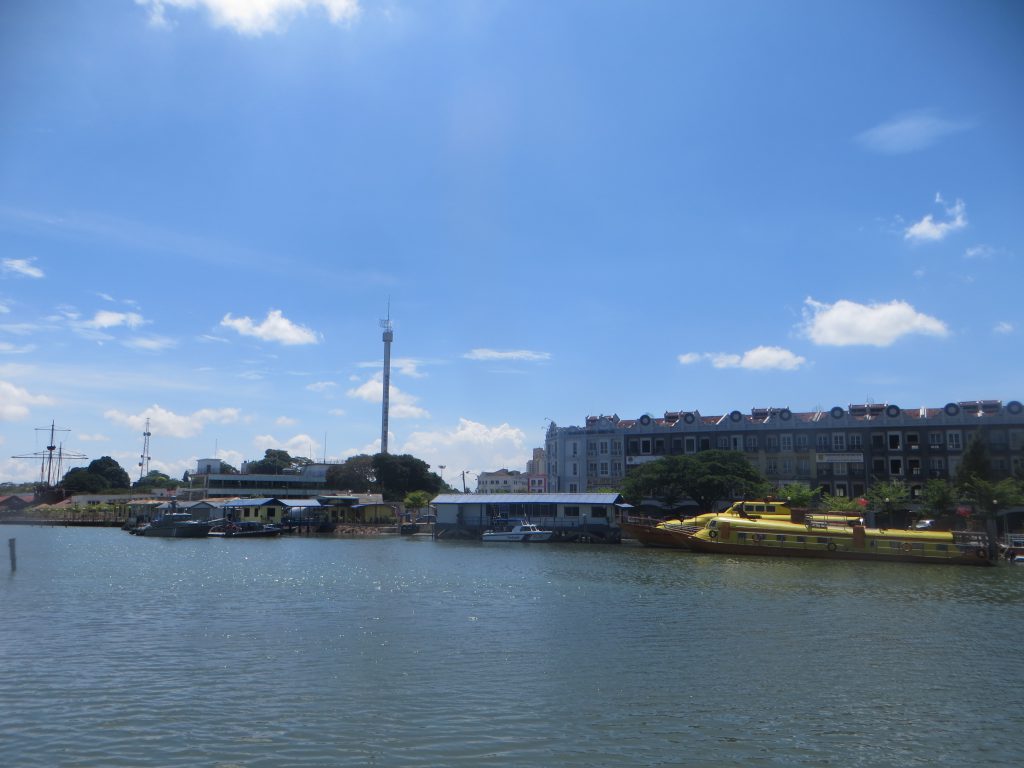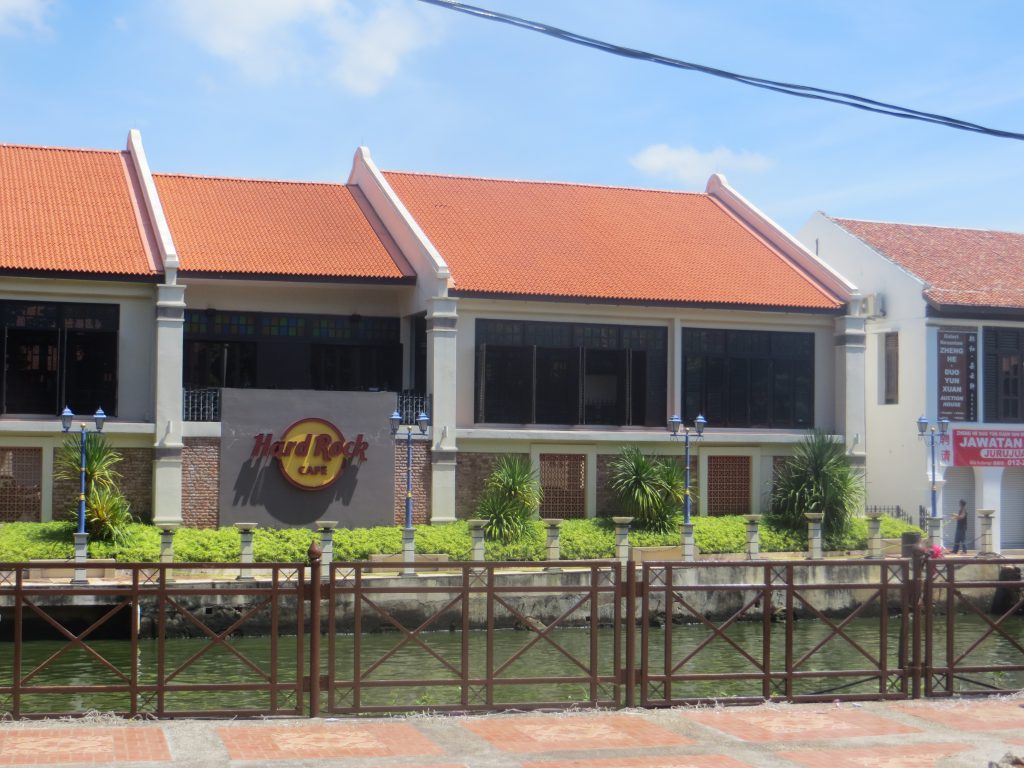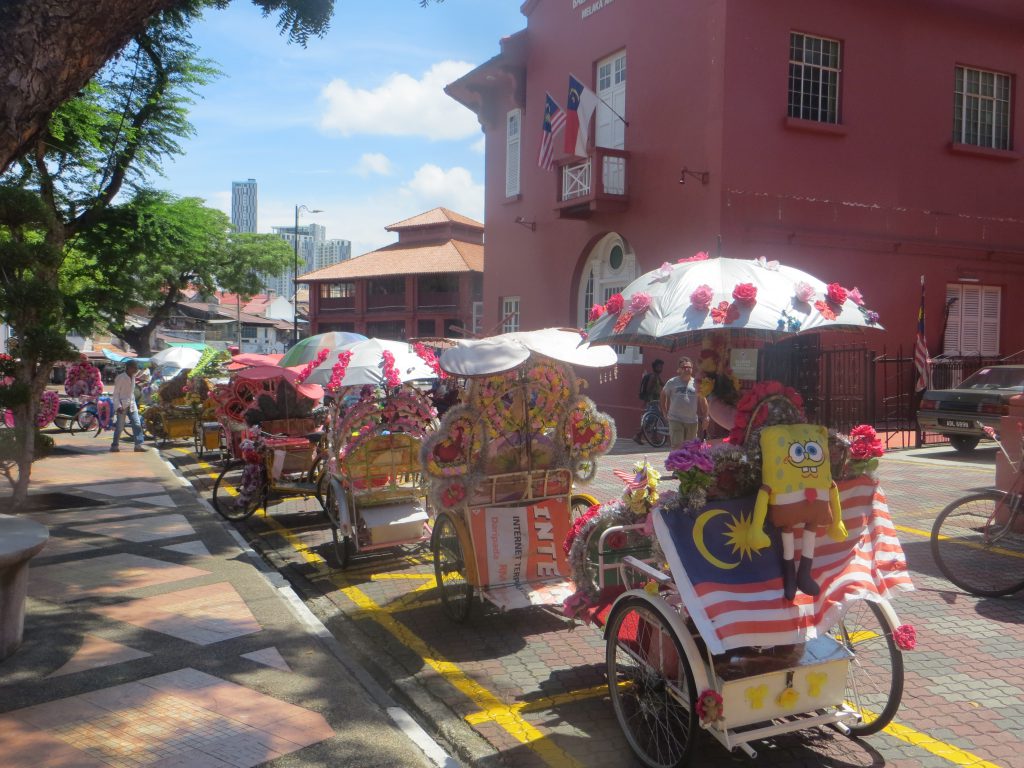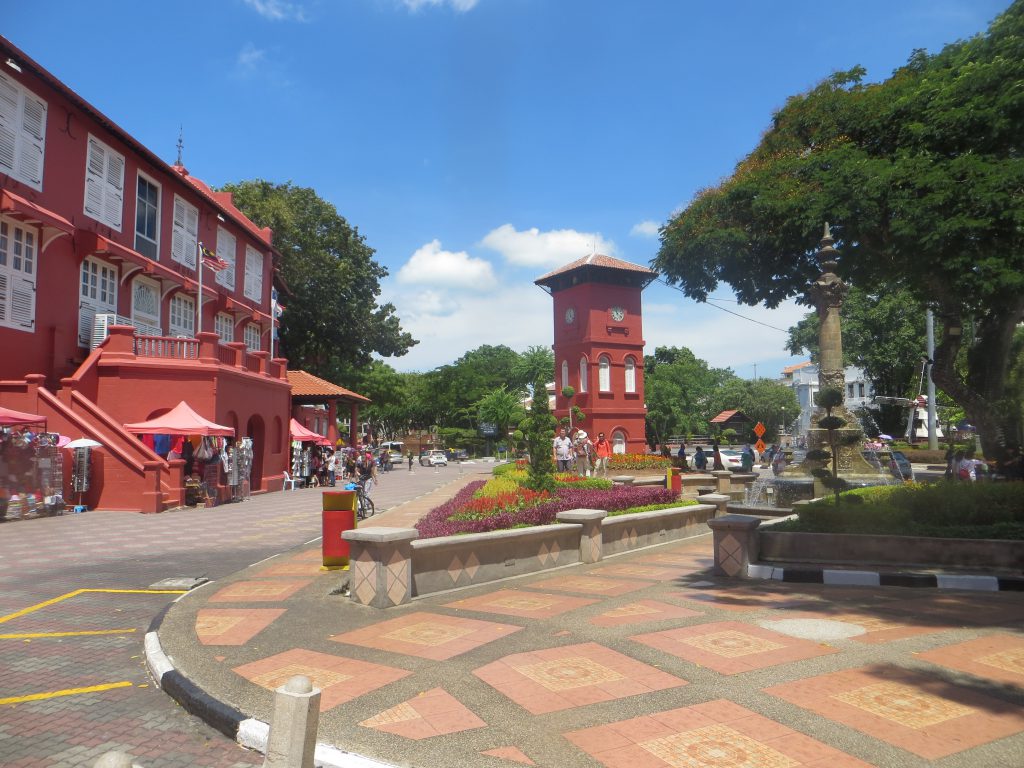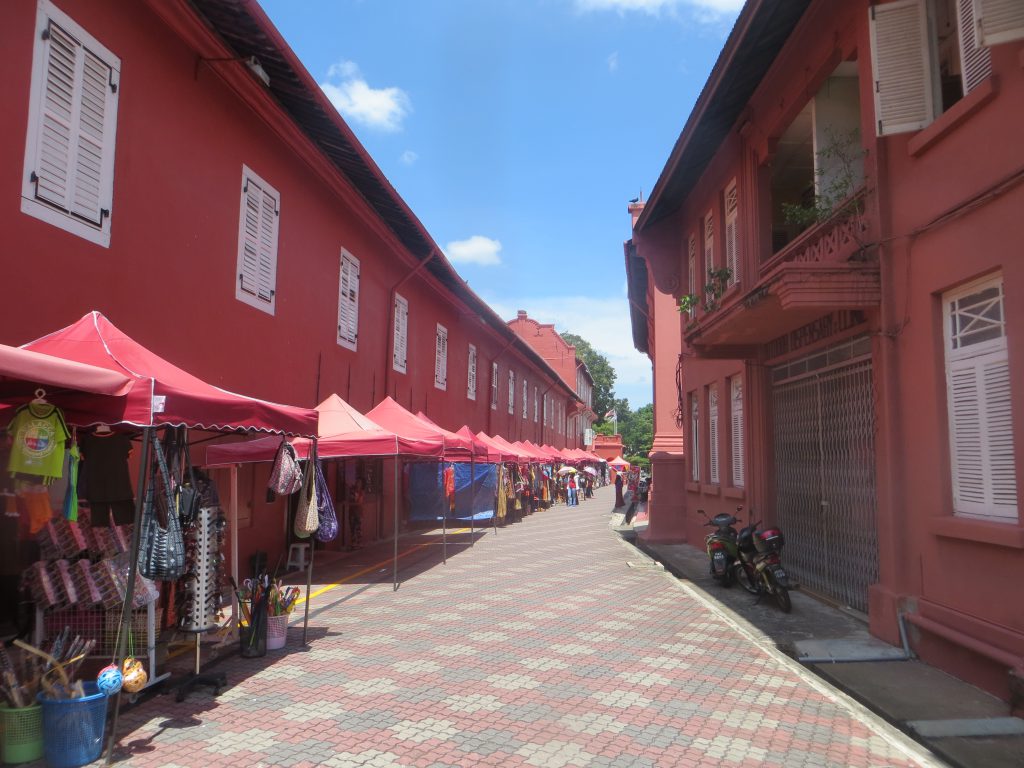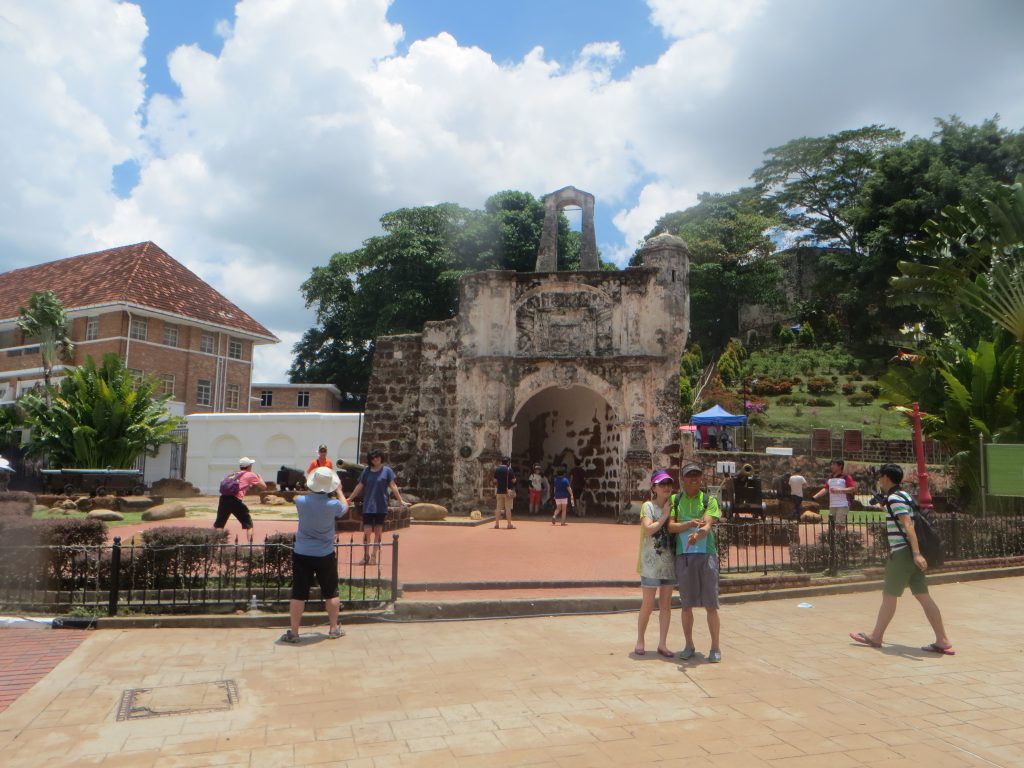 The best way to explore the city is to rent a bicycle which can be rented nearly everywhere in city. We took the bike for a ride along the river in the daytime to see all the art painted on buildings along it from the old part of town. Once we reached the high-rises we were in New Town. That modern part offered me the possibility to buy some groceries in the supermarkets. Also, some good food options can be found around here.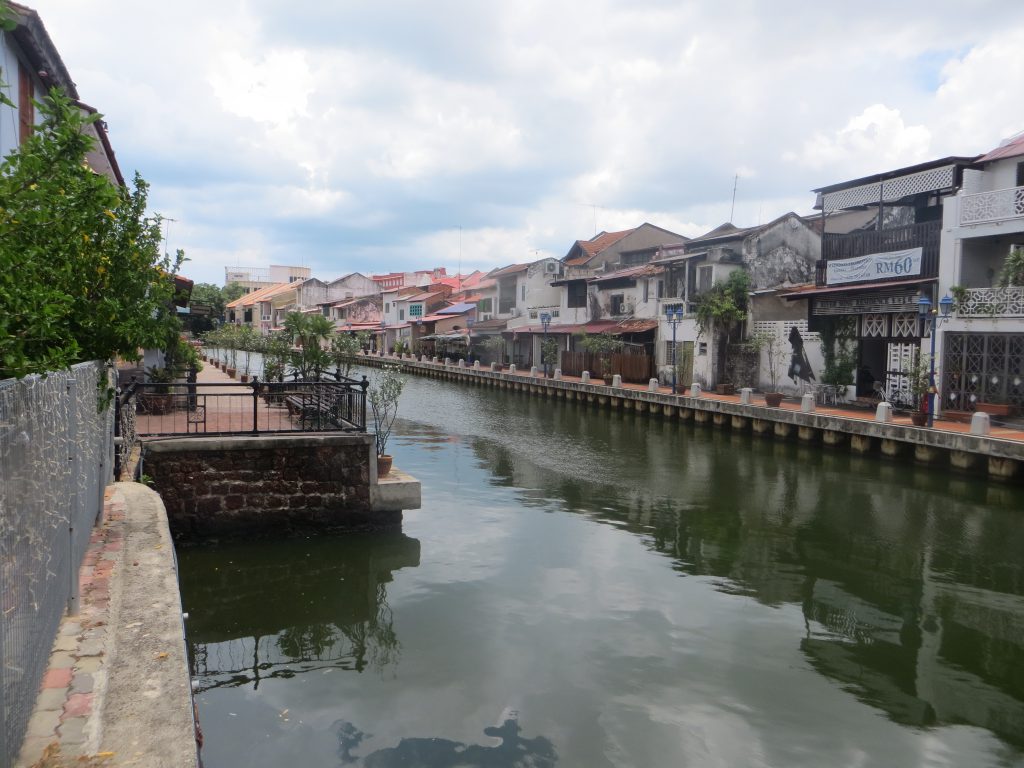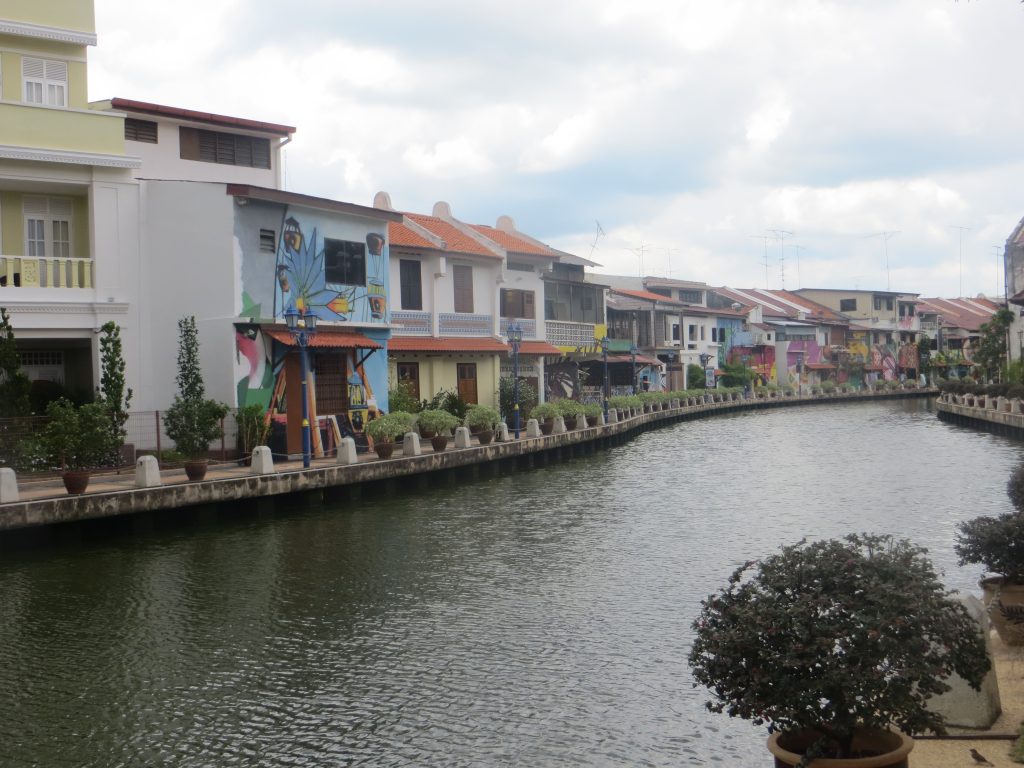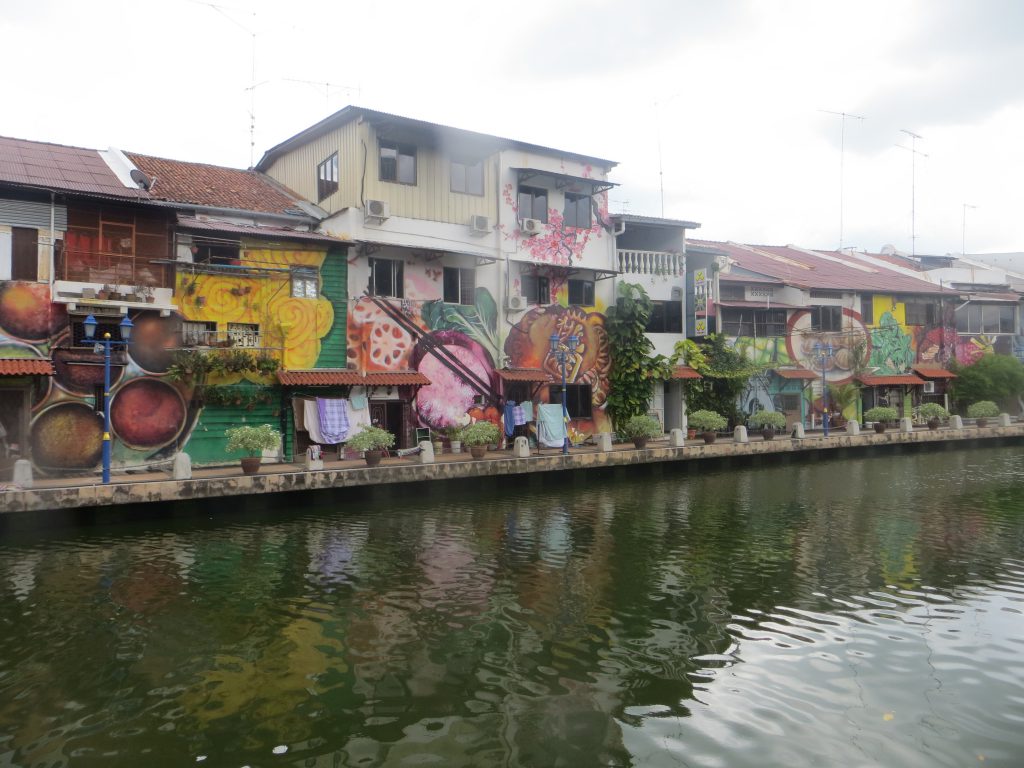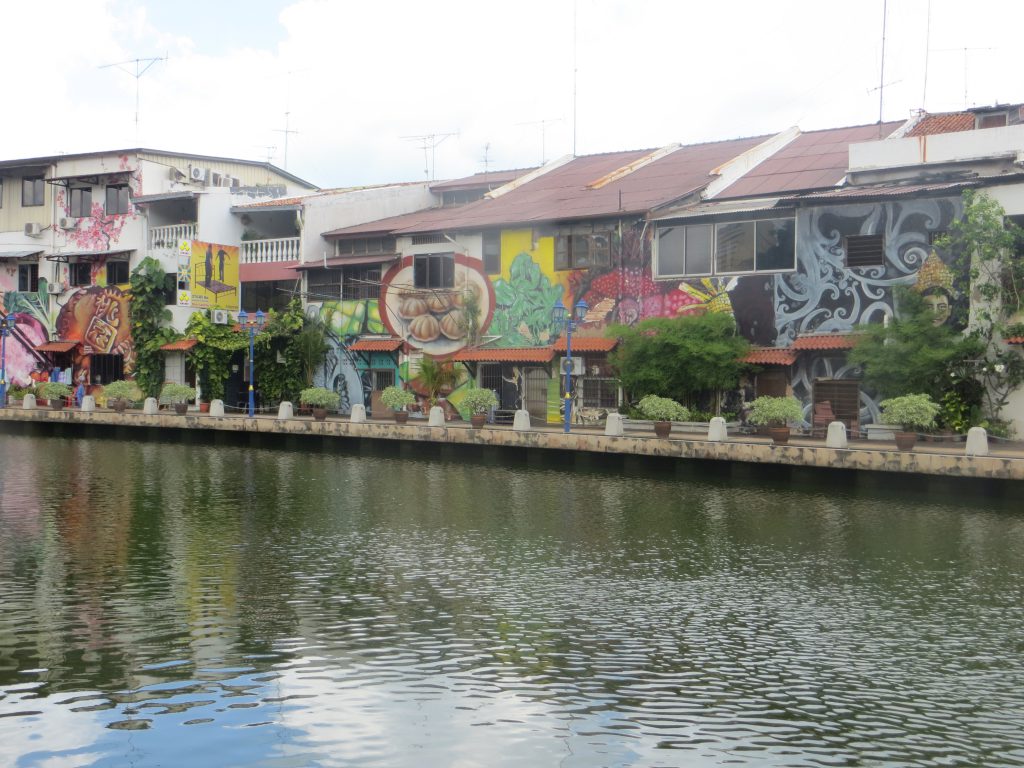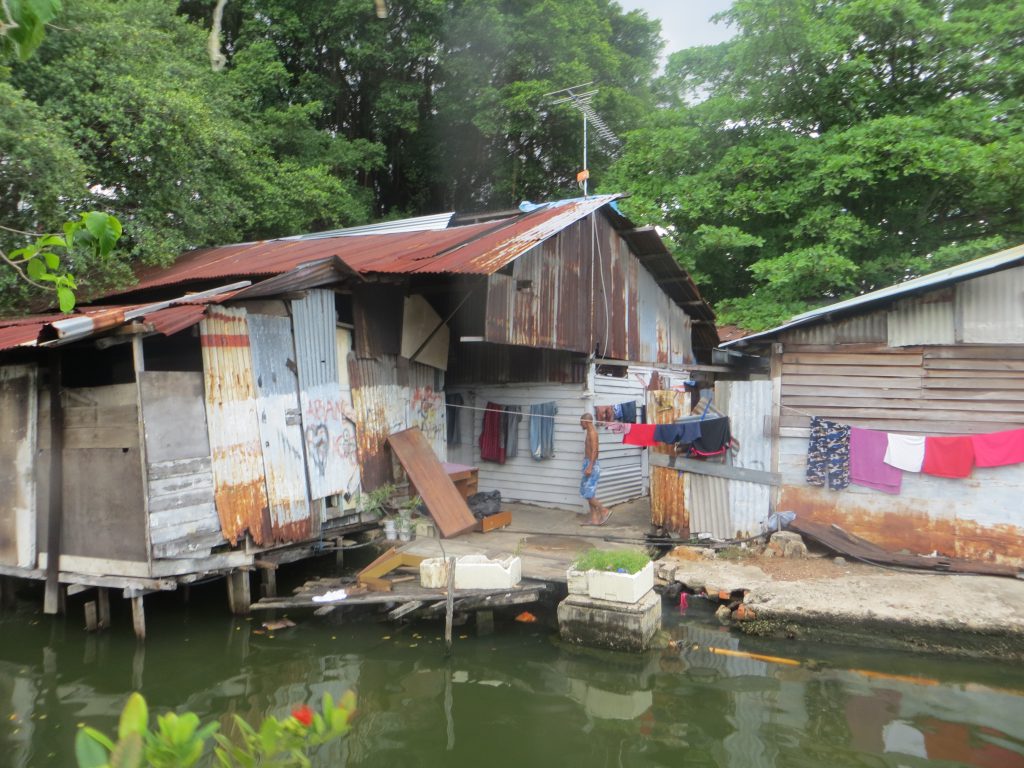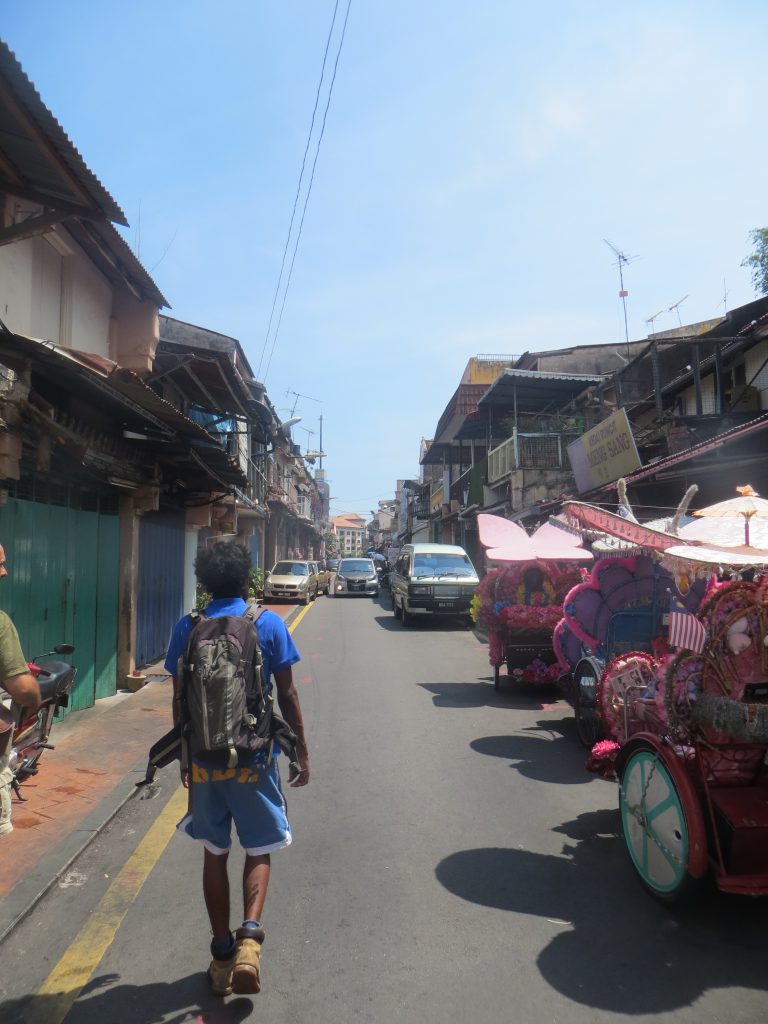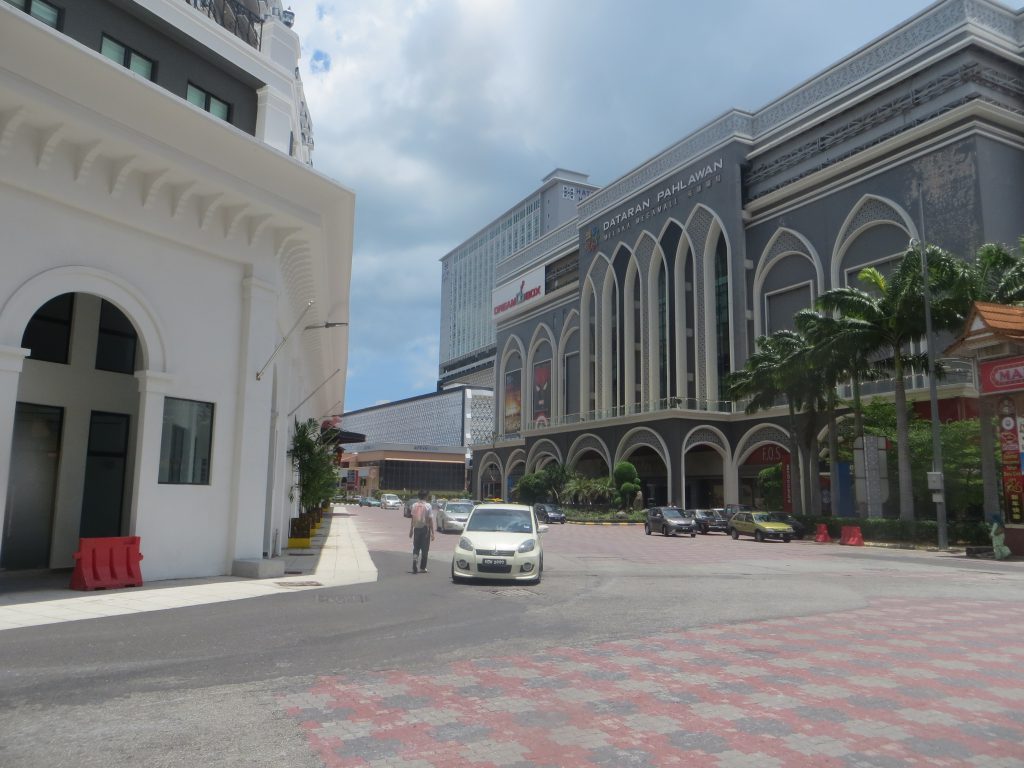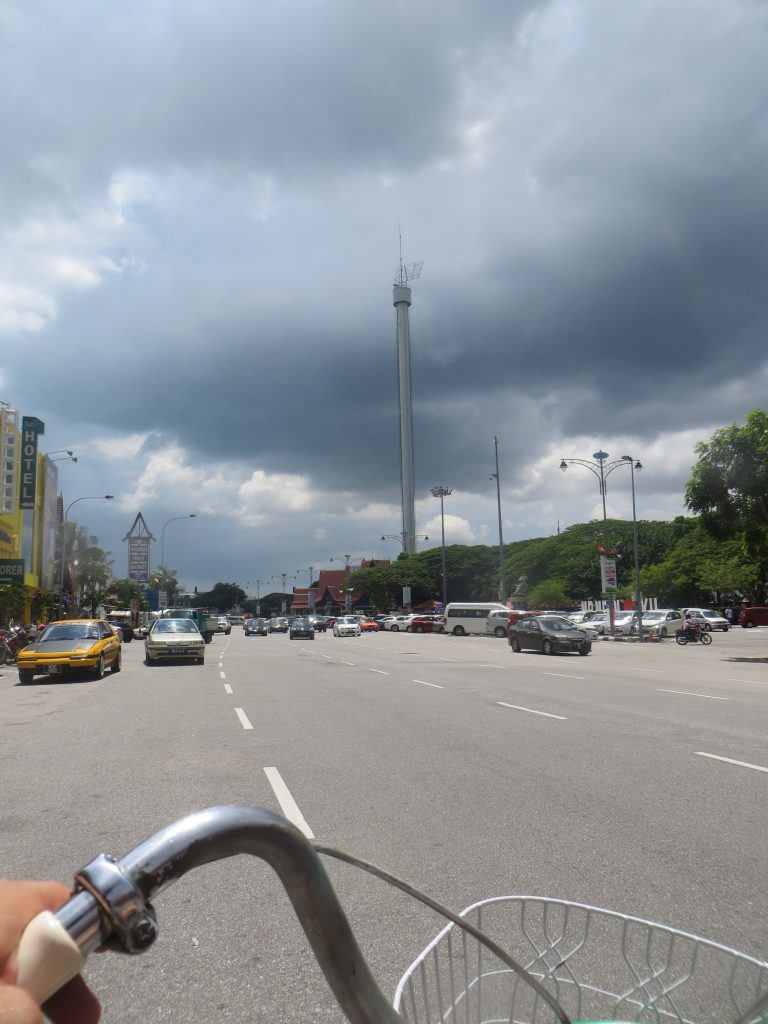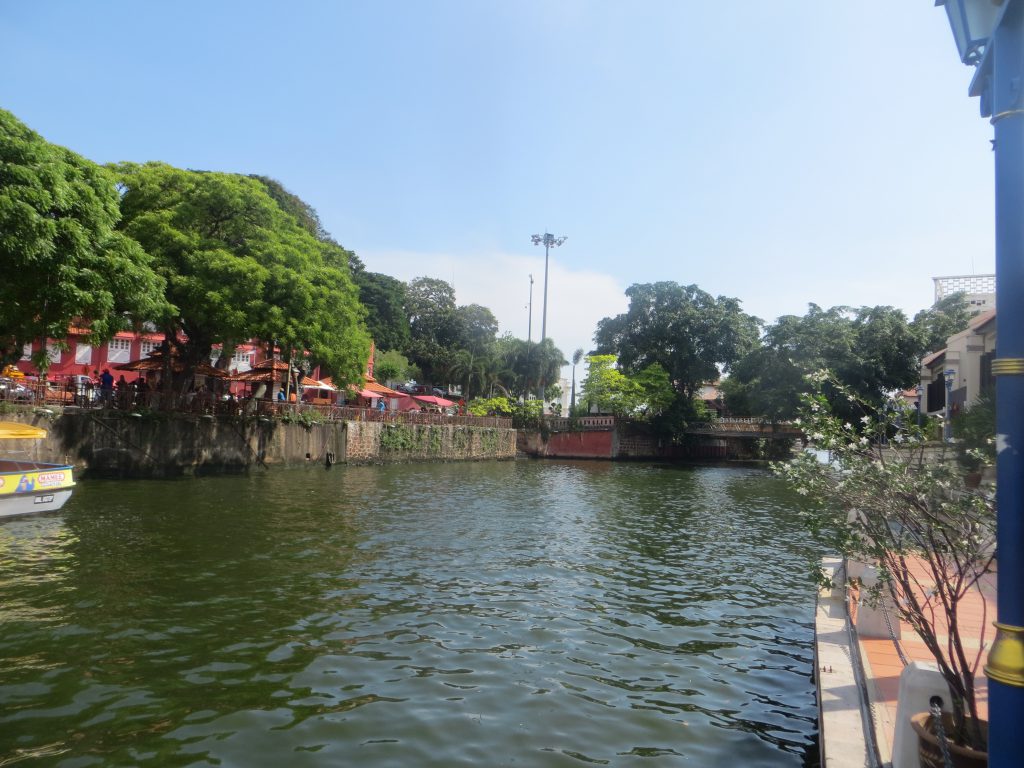 A special district to visit is Chinatown, especially in the evening as most of the bars are around here. Before there is the must do option to take the river cruise when it's dark to see the colorful Malacca at night.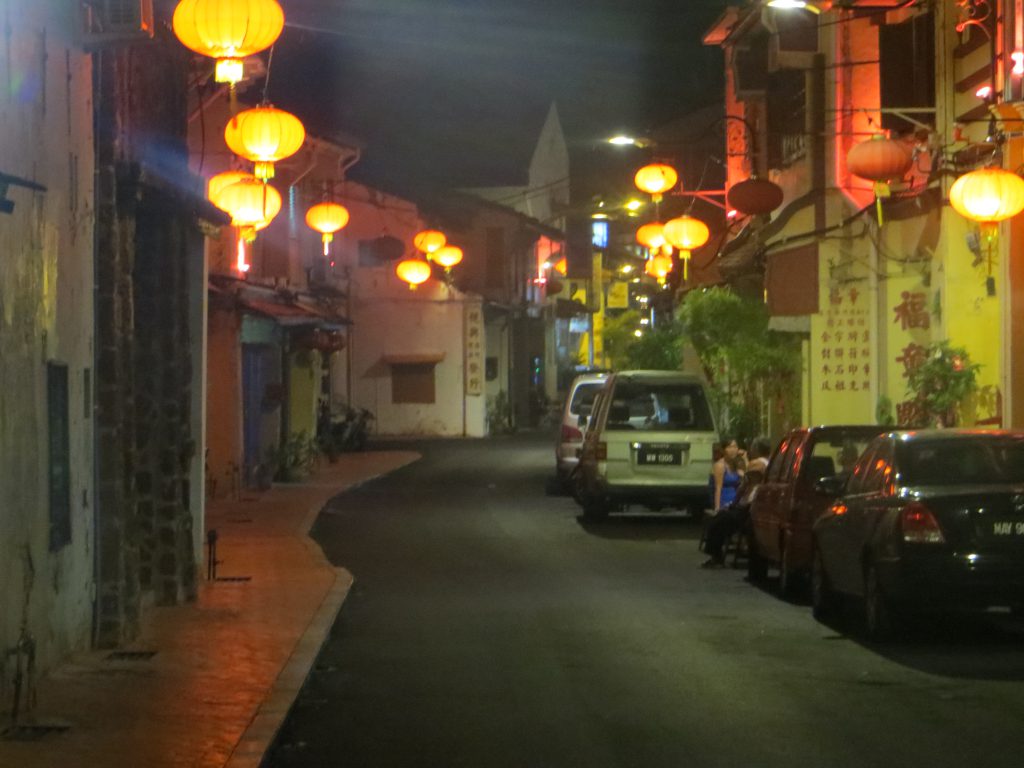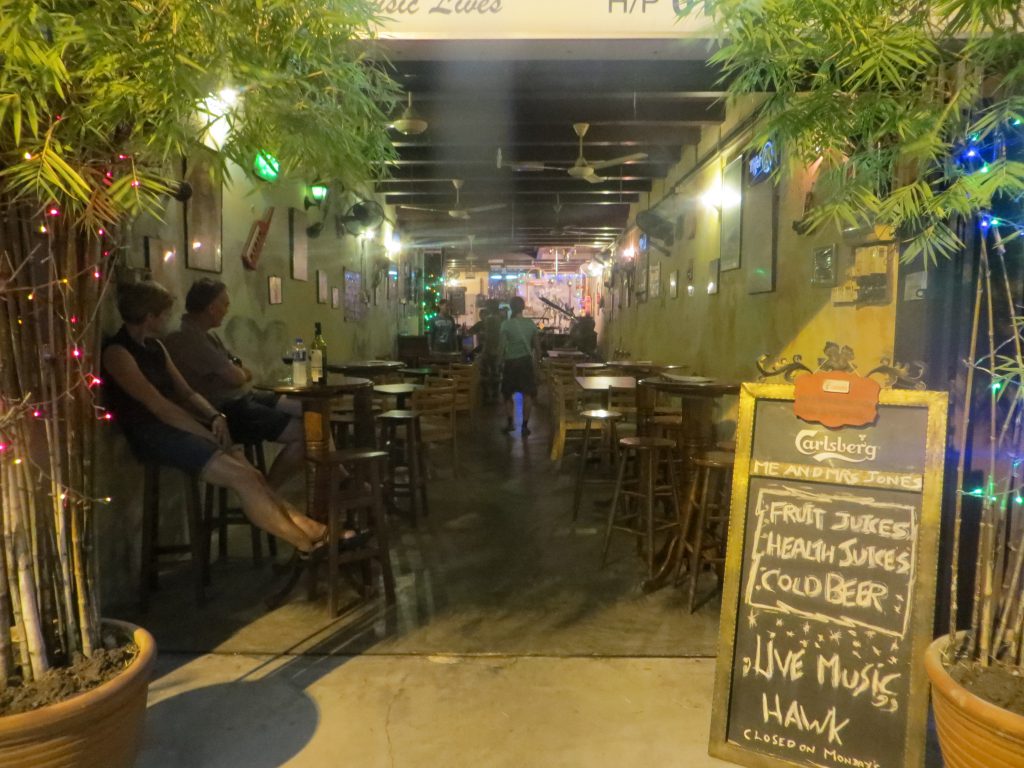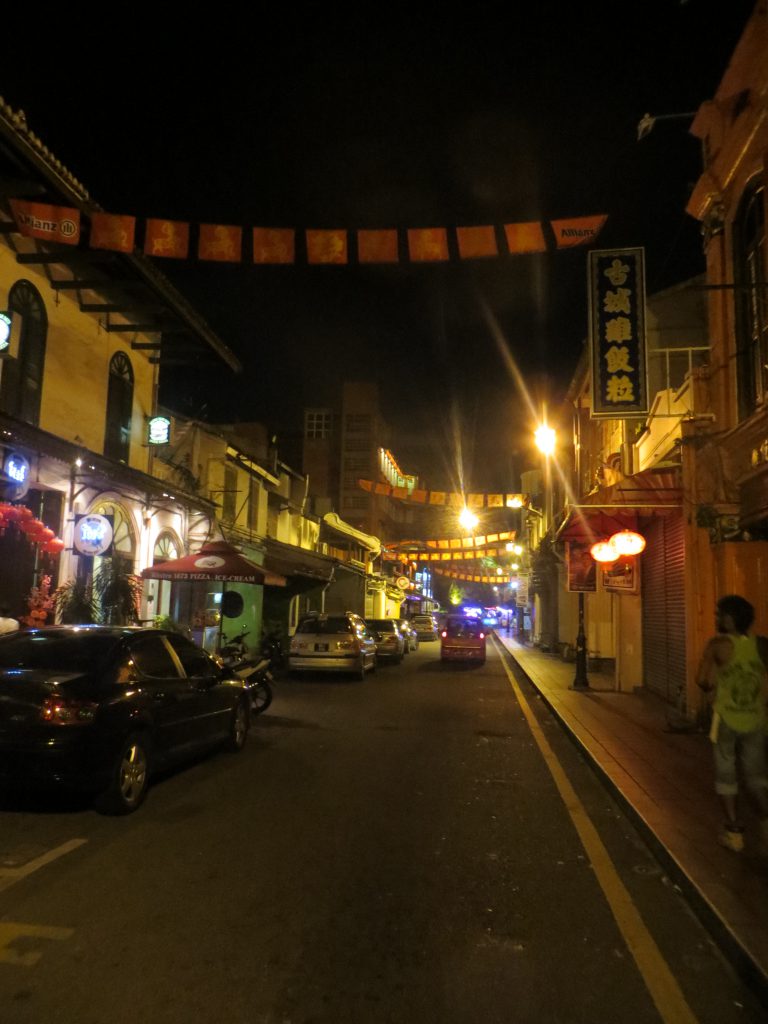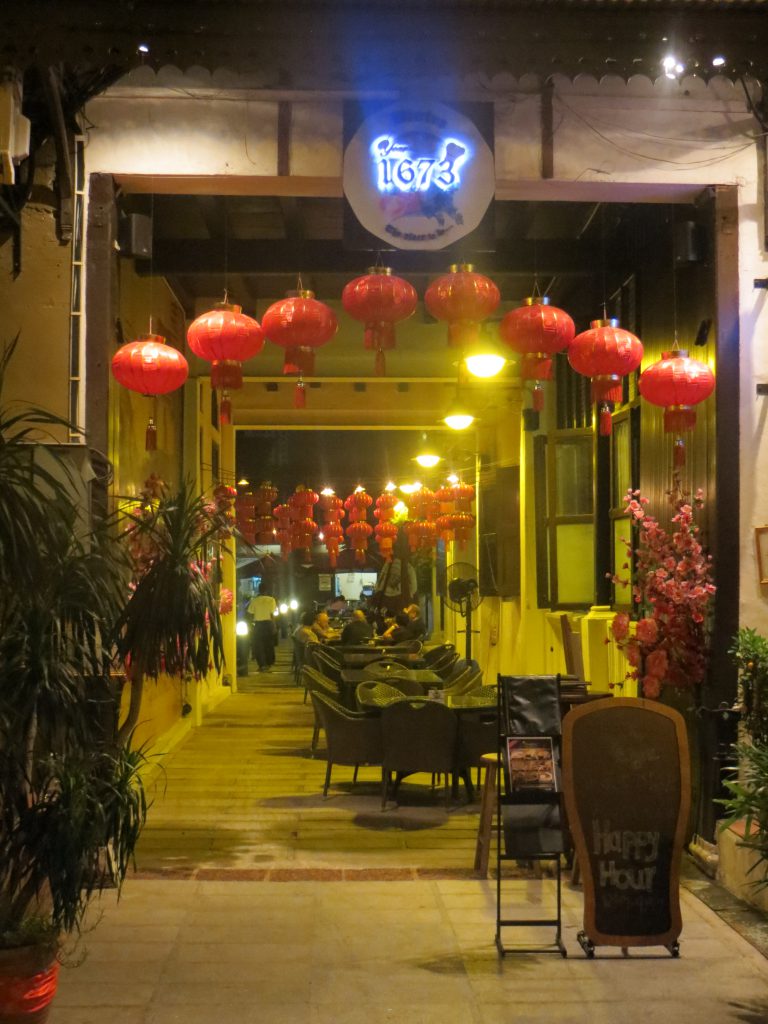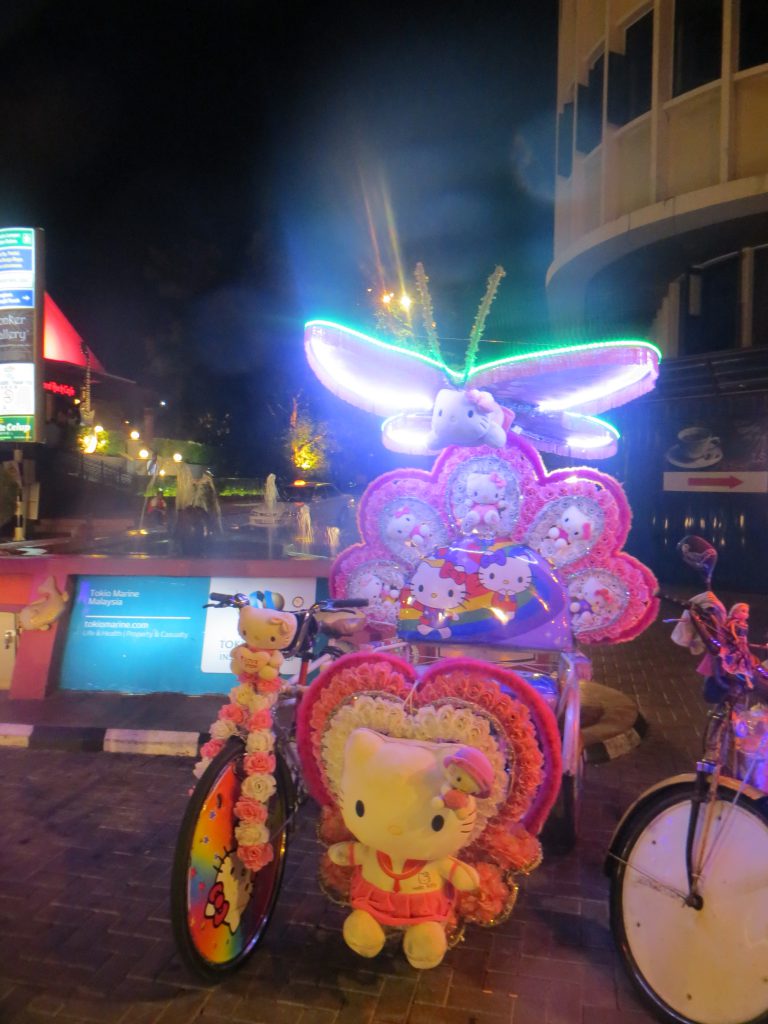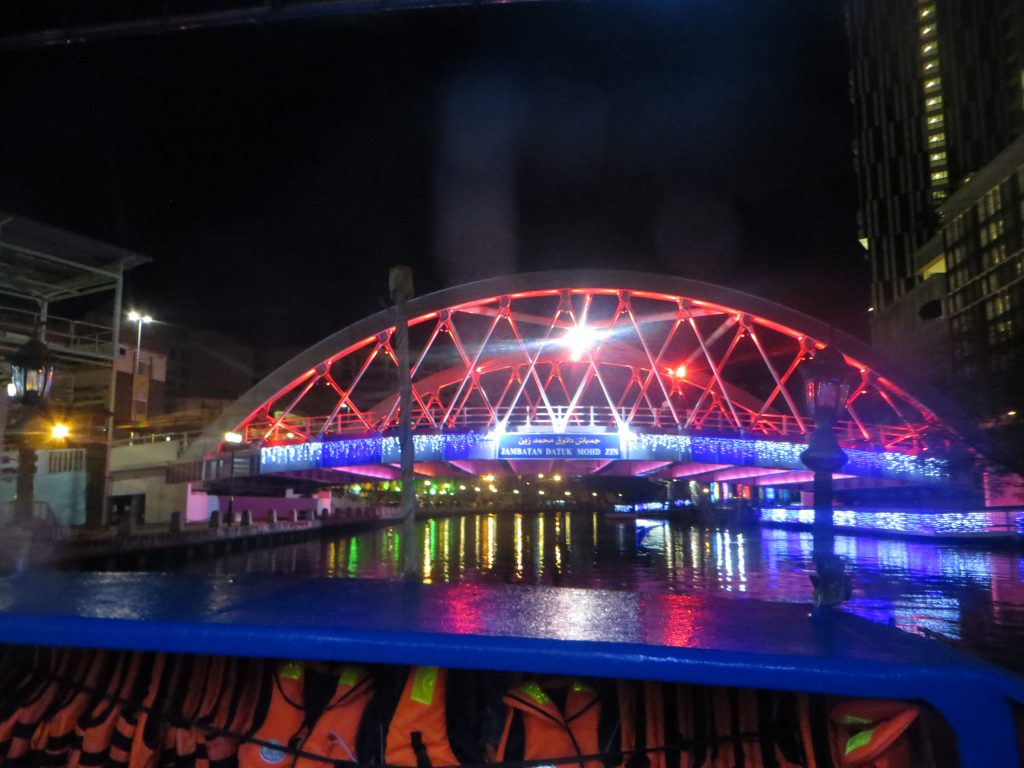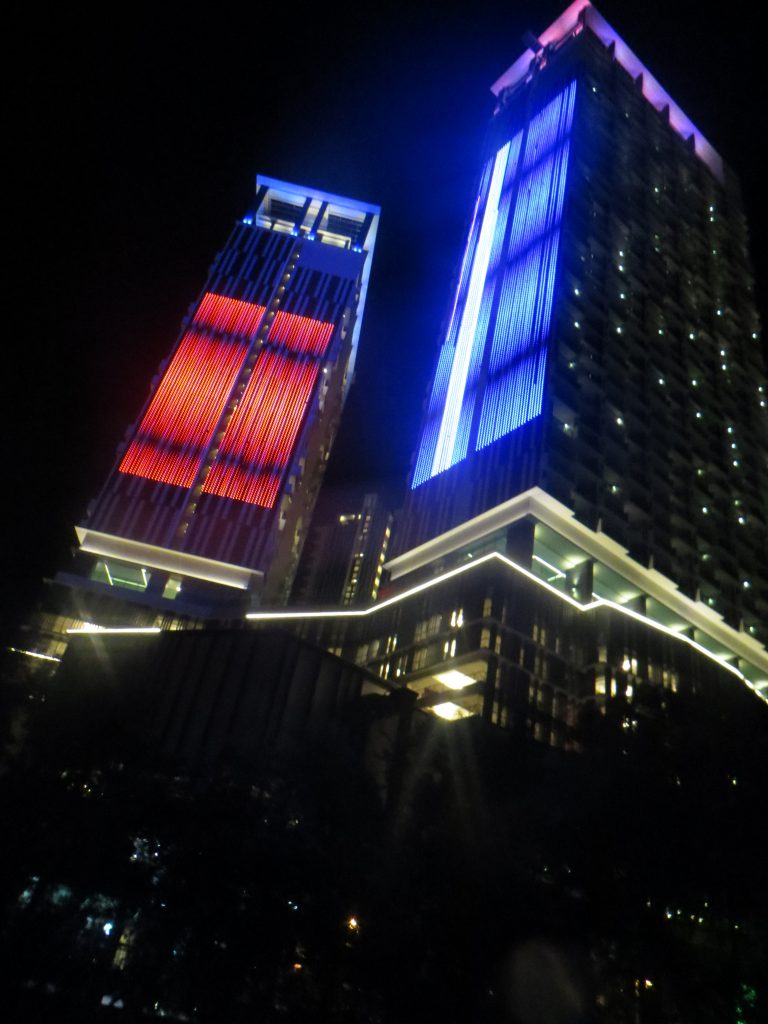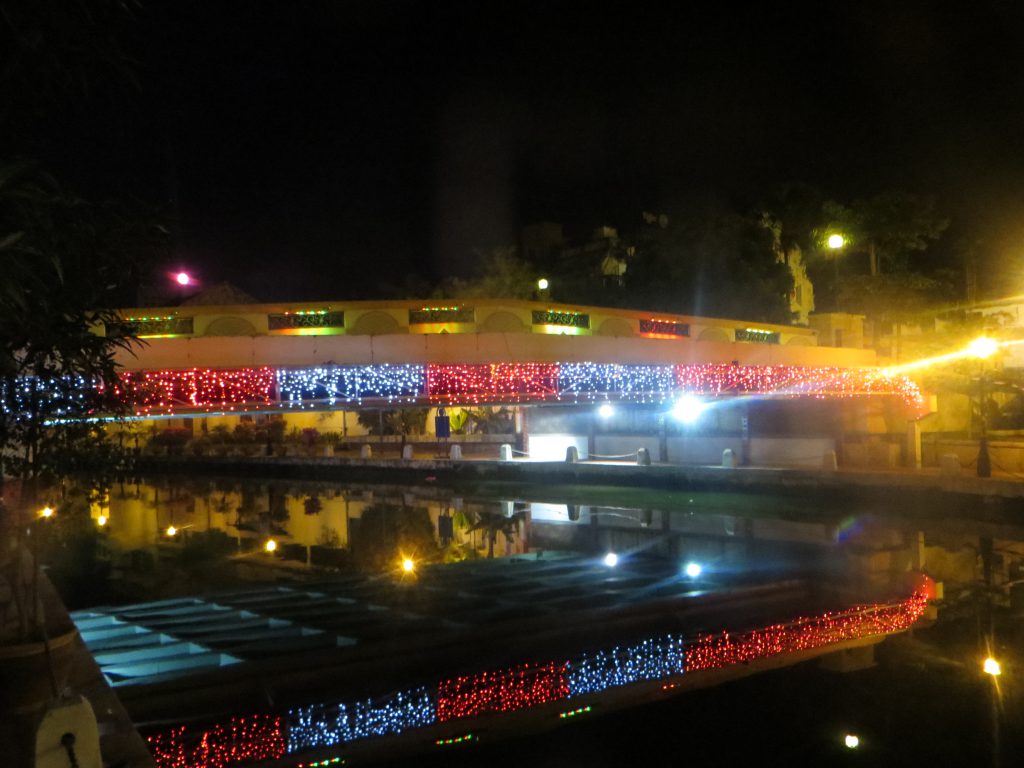 Worldtrip Berlin Tip: Try to visit Malacca on a weekend as the famous Night Market in Chinatown will happen Friday, Saturday and Sunday from 18.00 – 24.00. You can have some good and cheap food there to prepare for a night out in the bars of Chinatown
Please share your experiences, tips and tricks about Malacca in the comment section to help others!
Check out all Malaysia reports!