Next on the way: KL! What to say? Still a nice vibe in the city but not much there to see in the city as it's a young one. It's more the flow and liveliness of the city that makes it a good place to stay for some days.
As Sara was the first time in KL I showed her the few things to anybody must see: Petronas, Batu Cave, Merdeka Square and Chinatown. With a bit more of time the Botanical Garden is for sure also an option. With more money a visit on top of KL Tower or all the nice Sky-bars KL is famous for. As we didn't have both and were also stuck in working on a friend's project, we kept it by the basics – Still we had a great time in the city.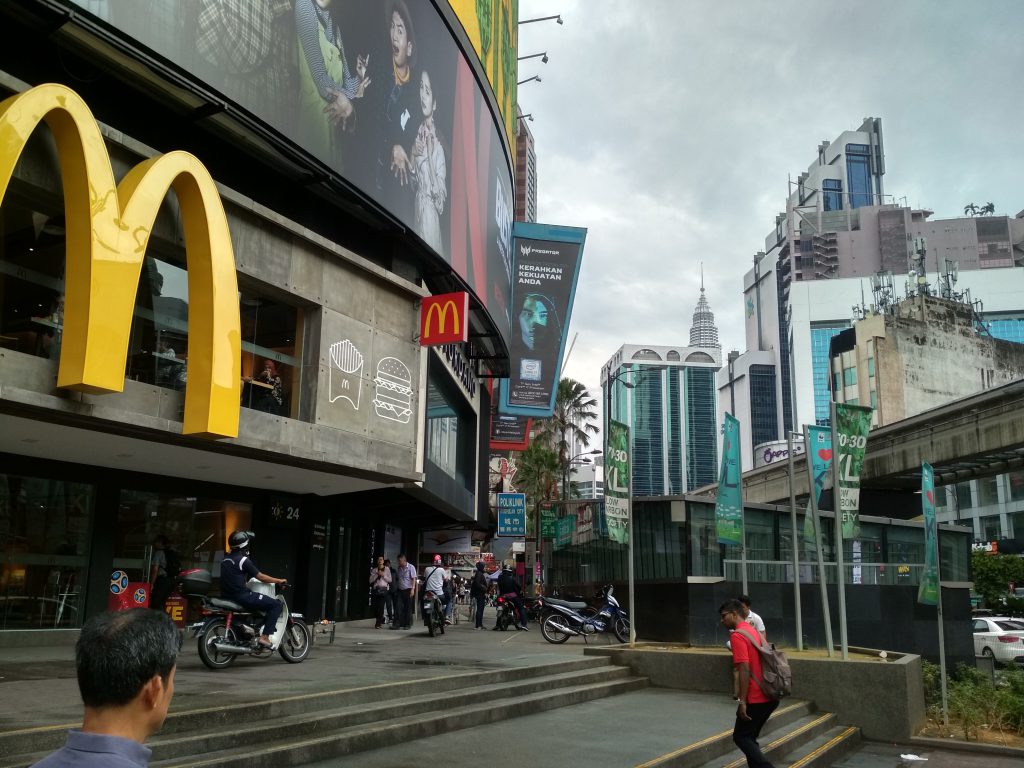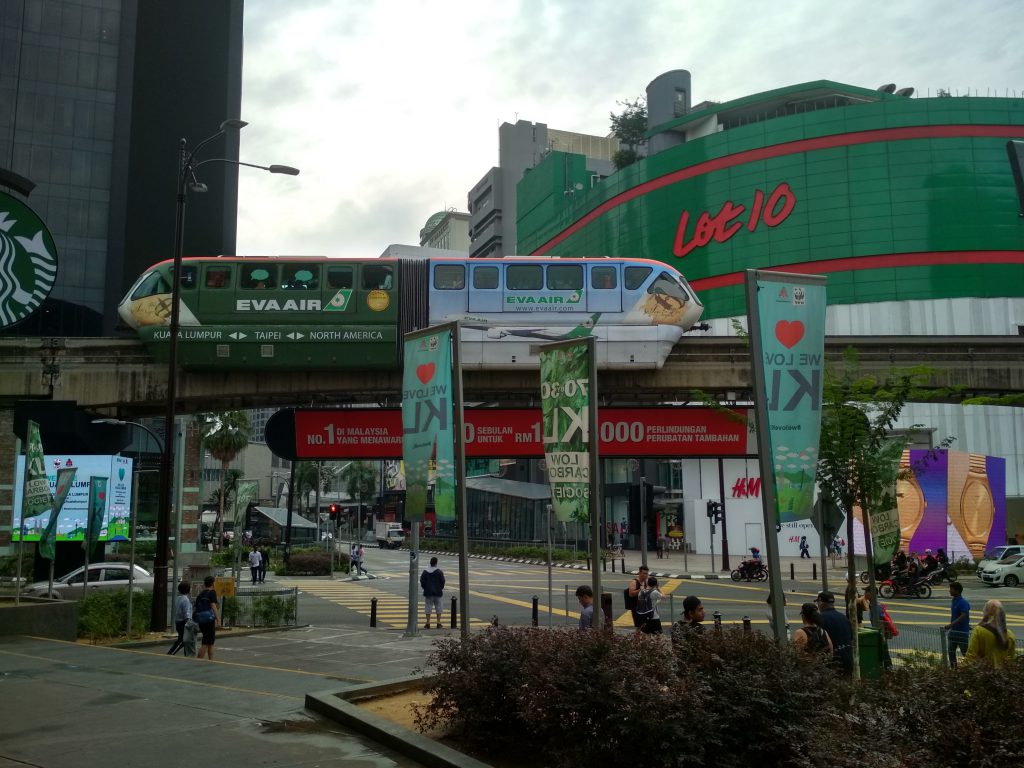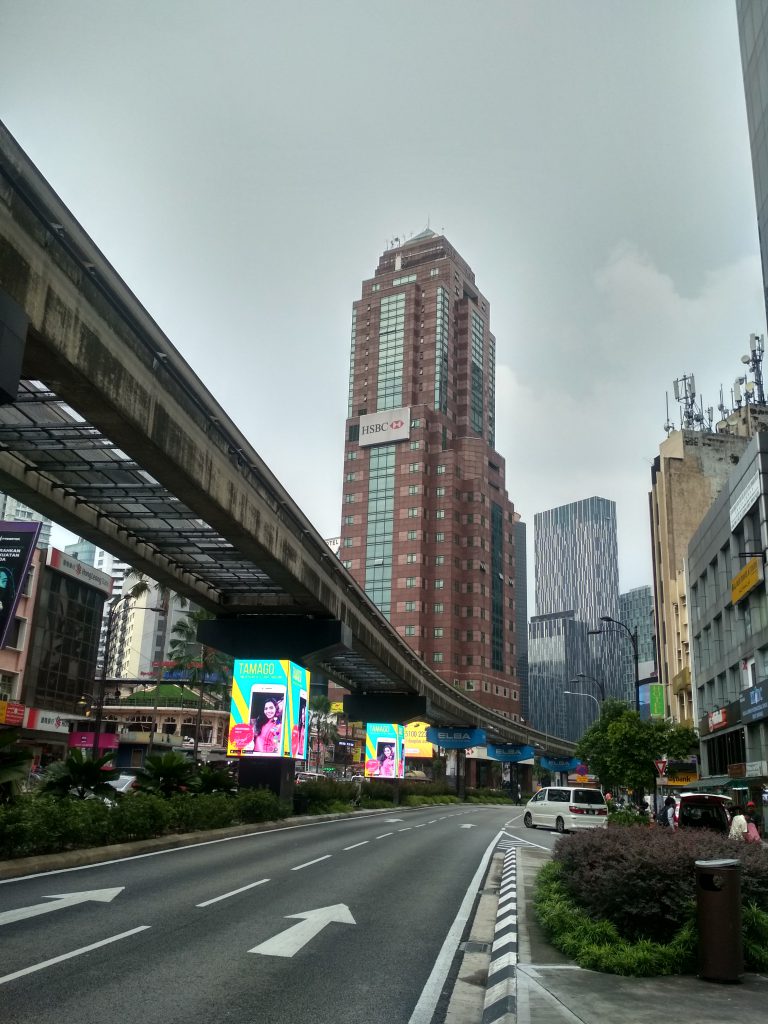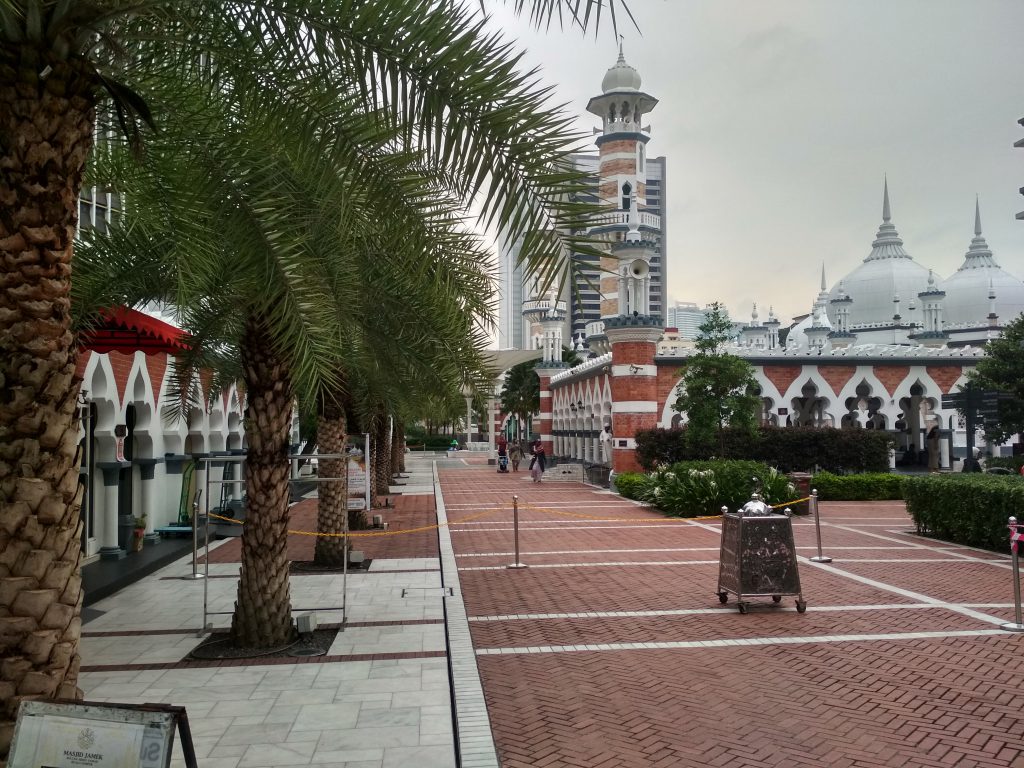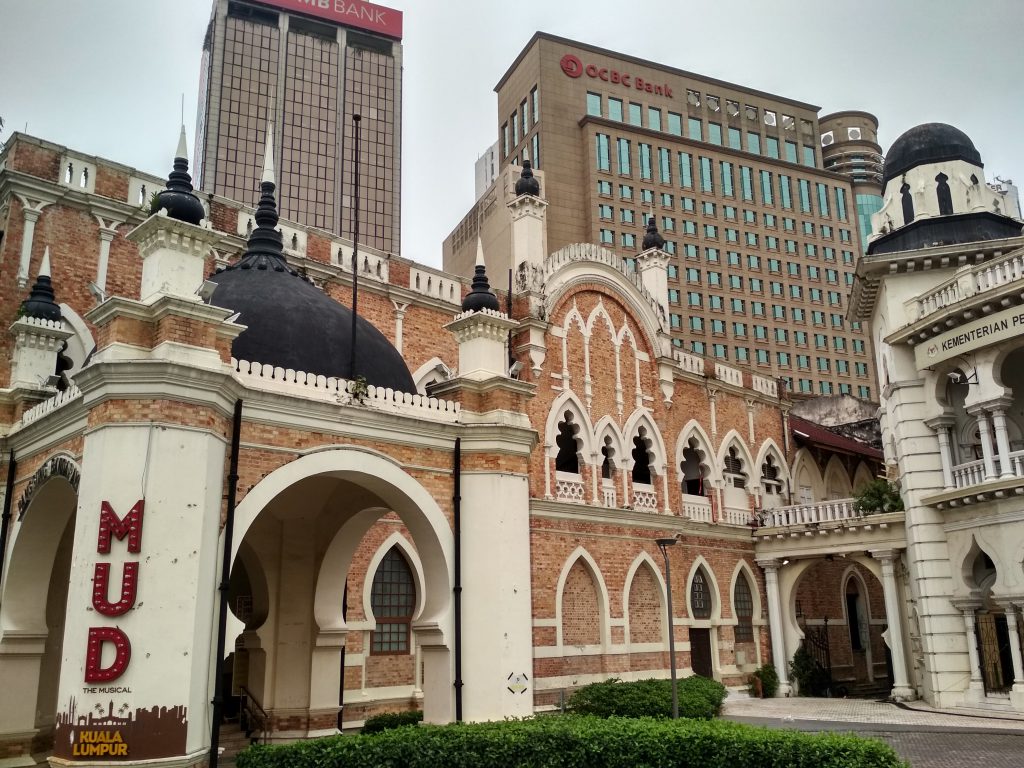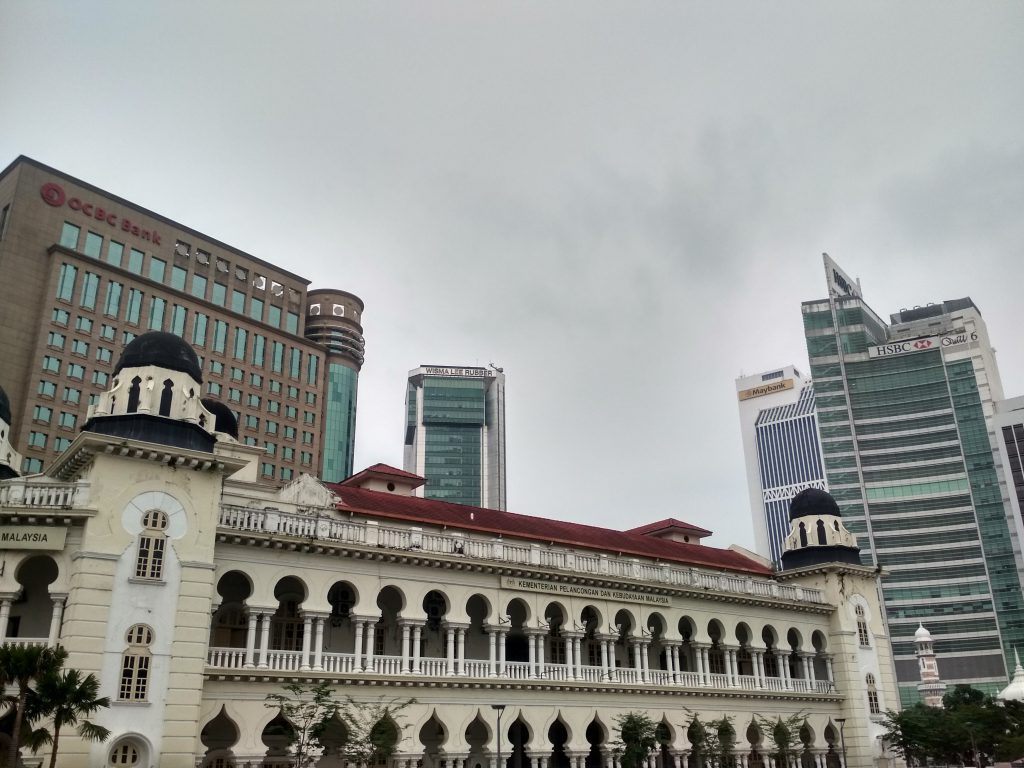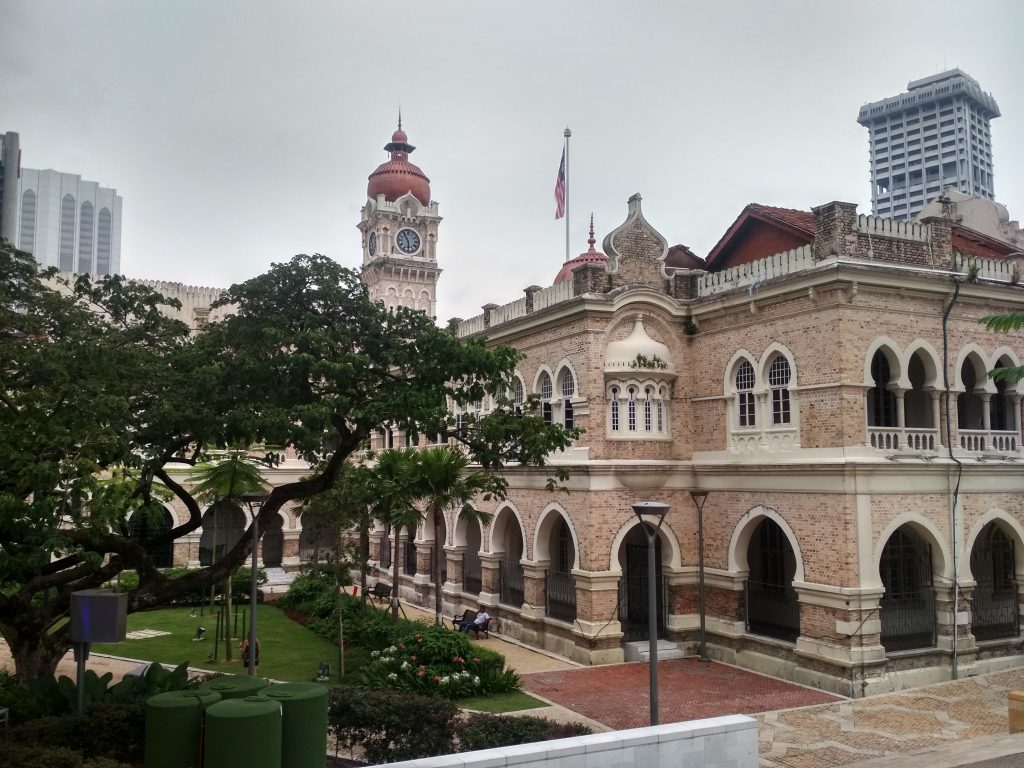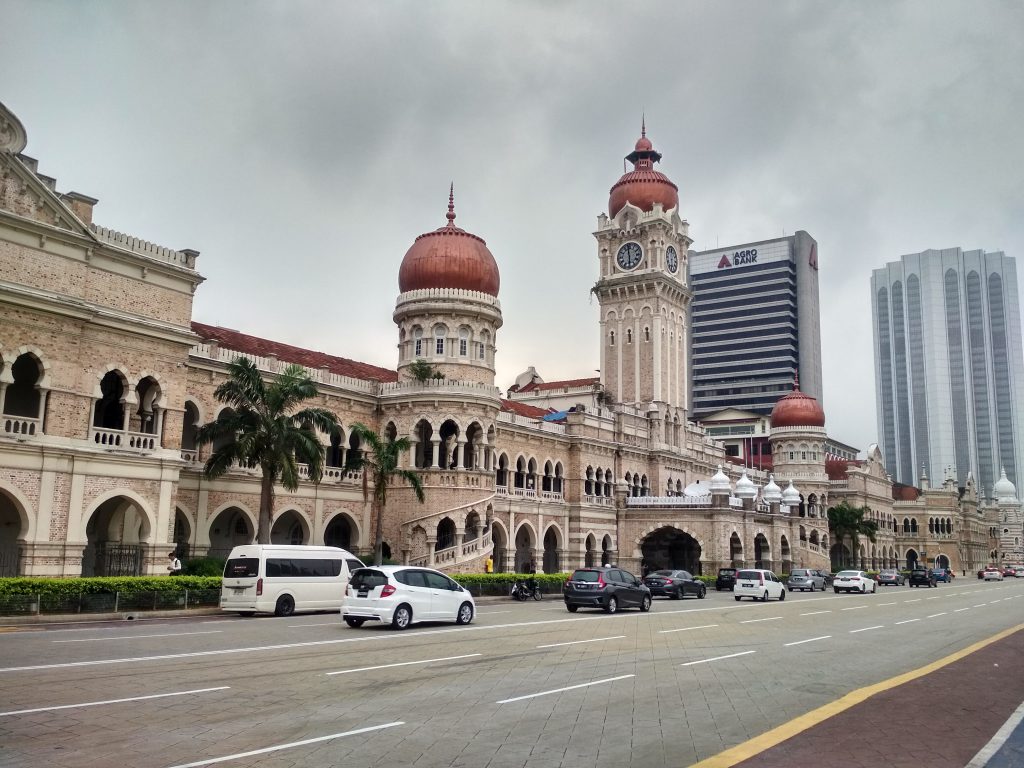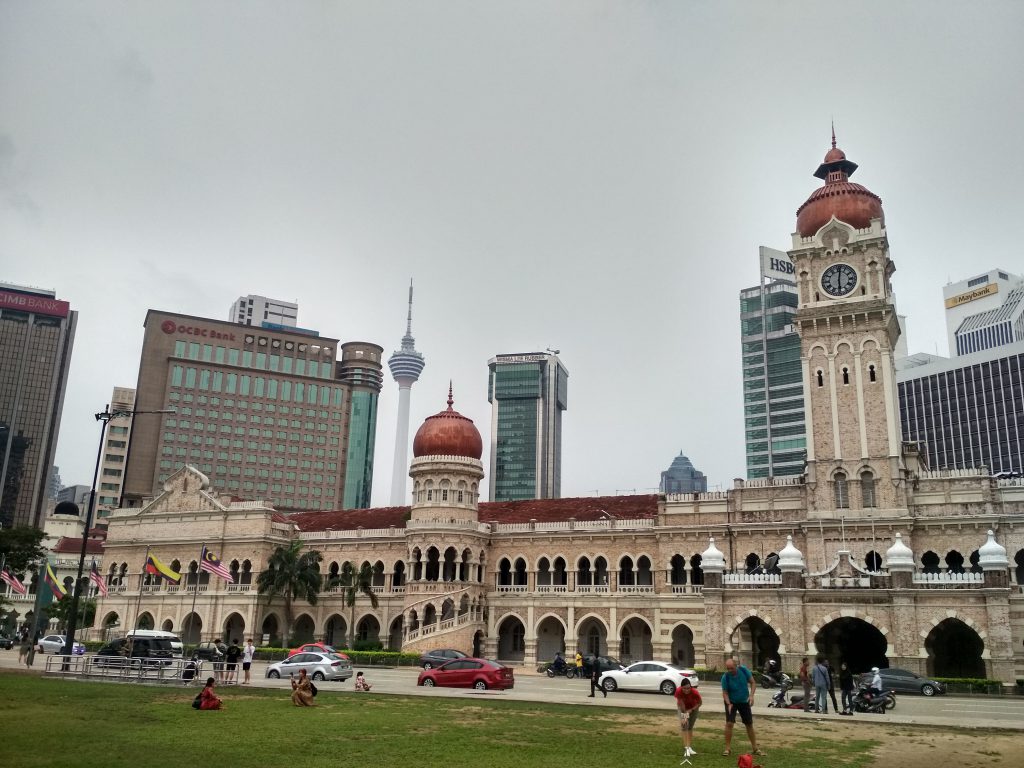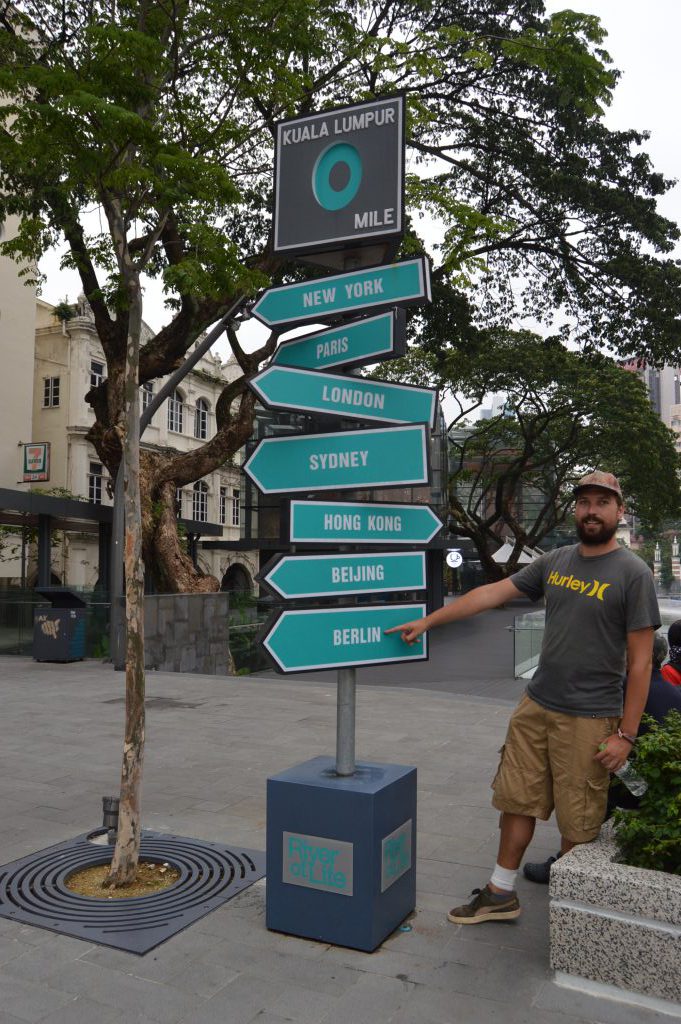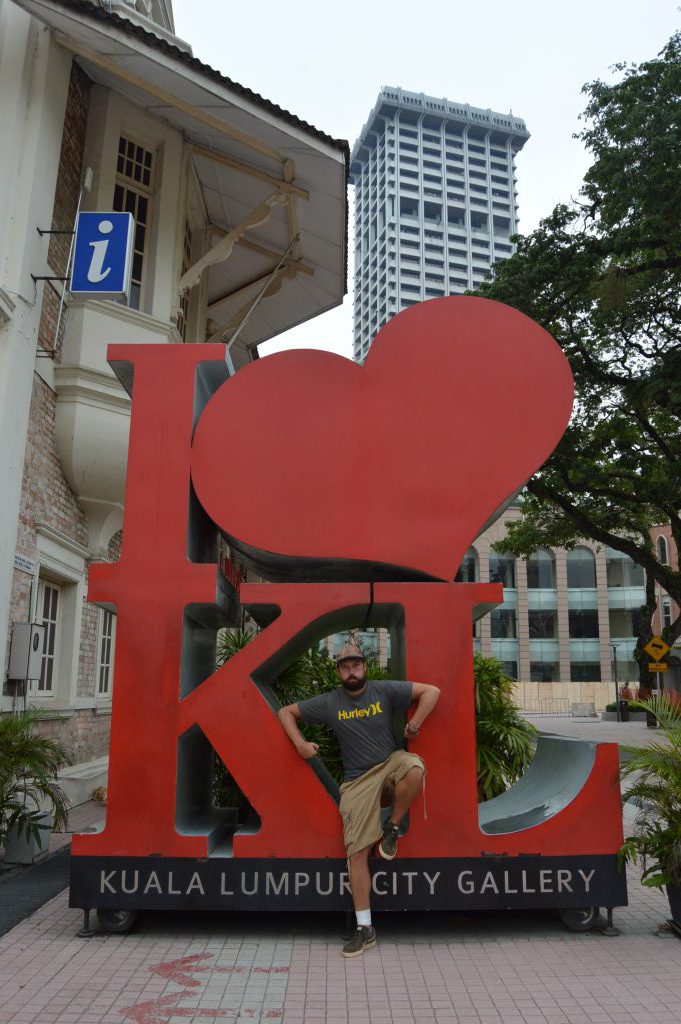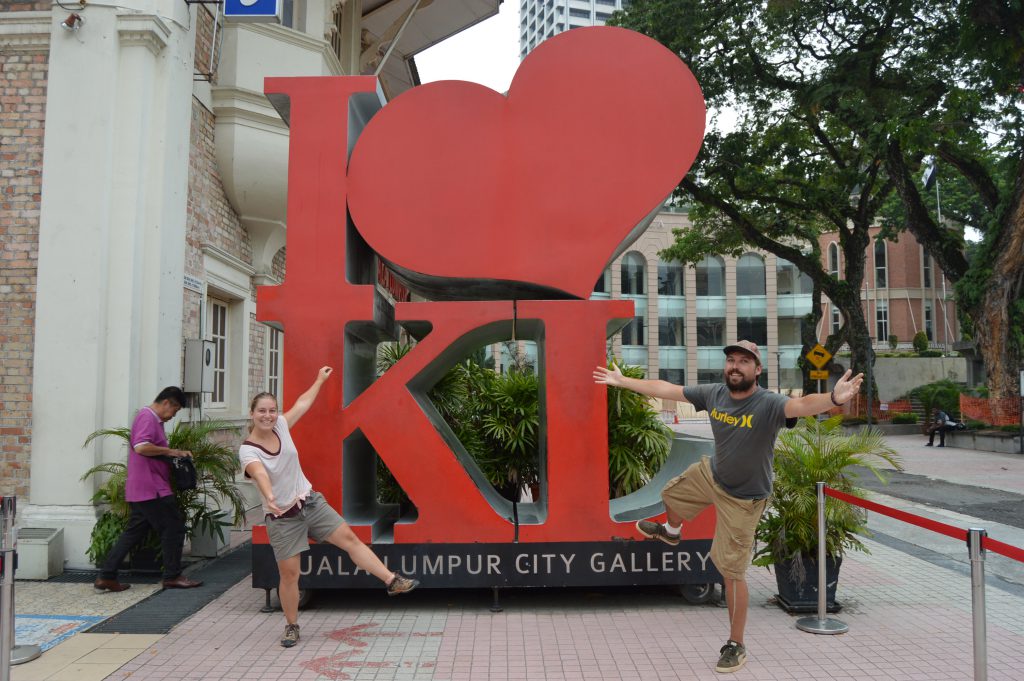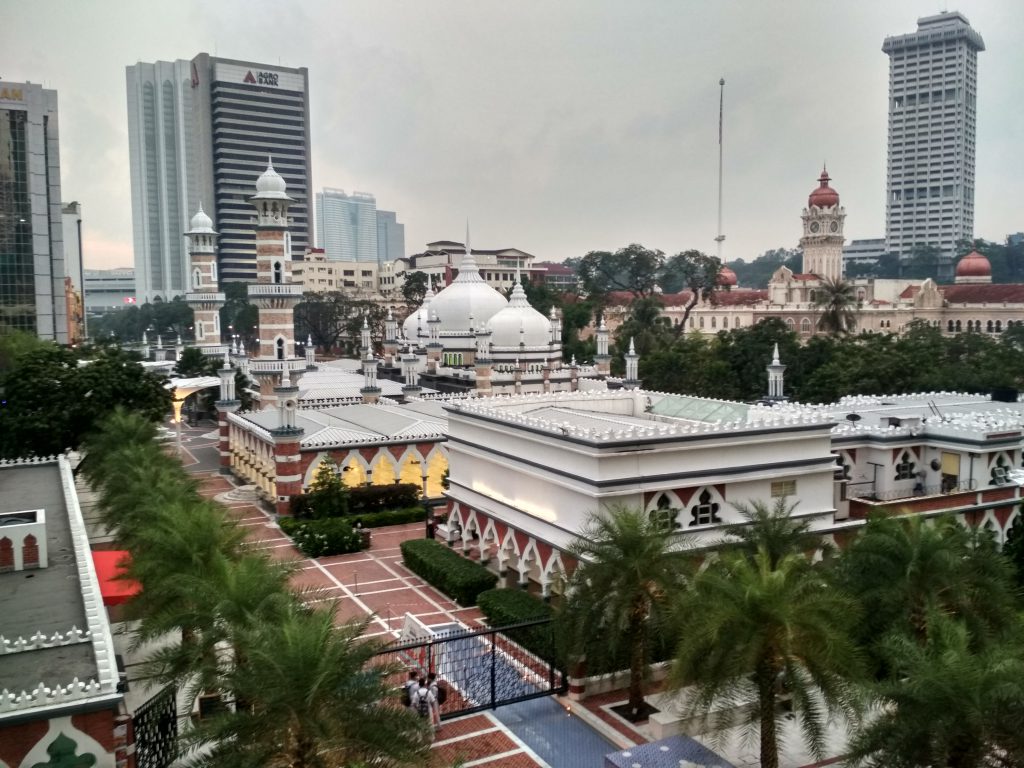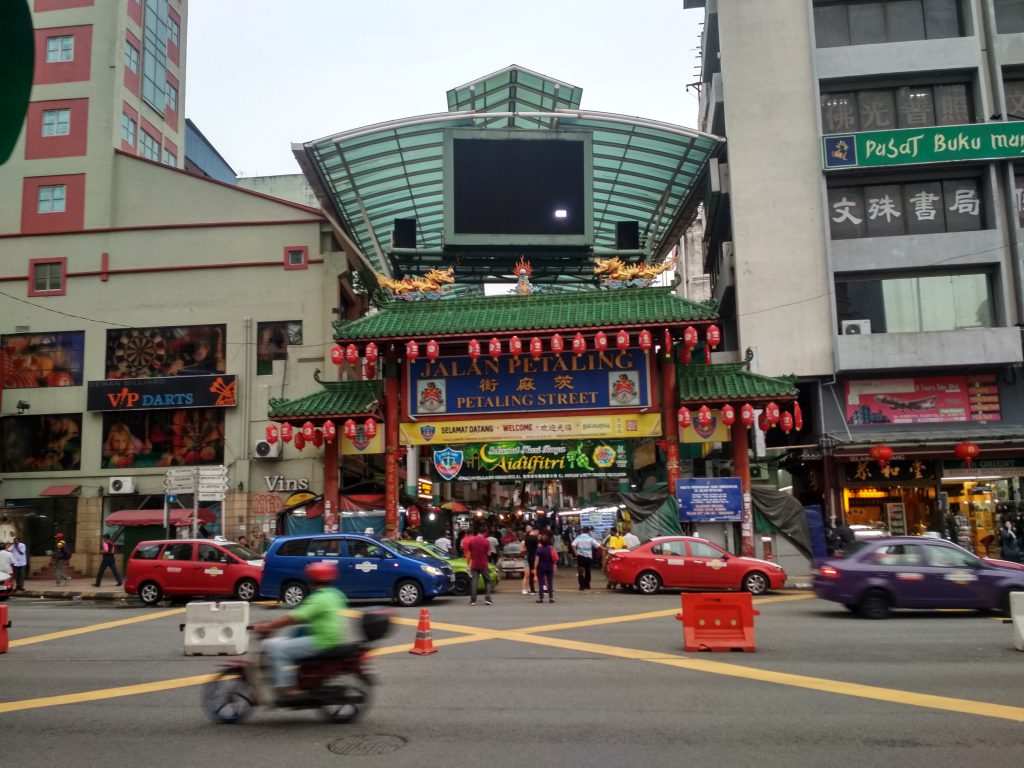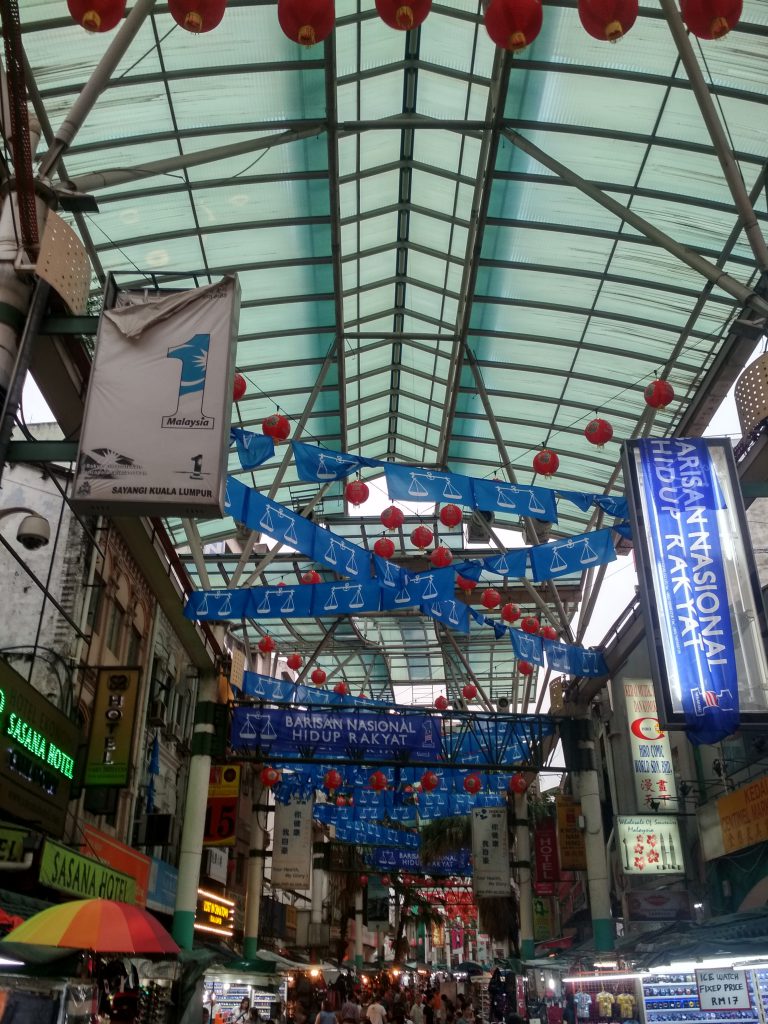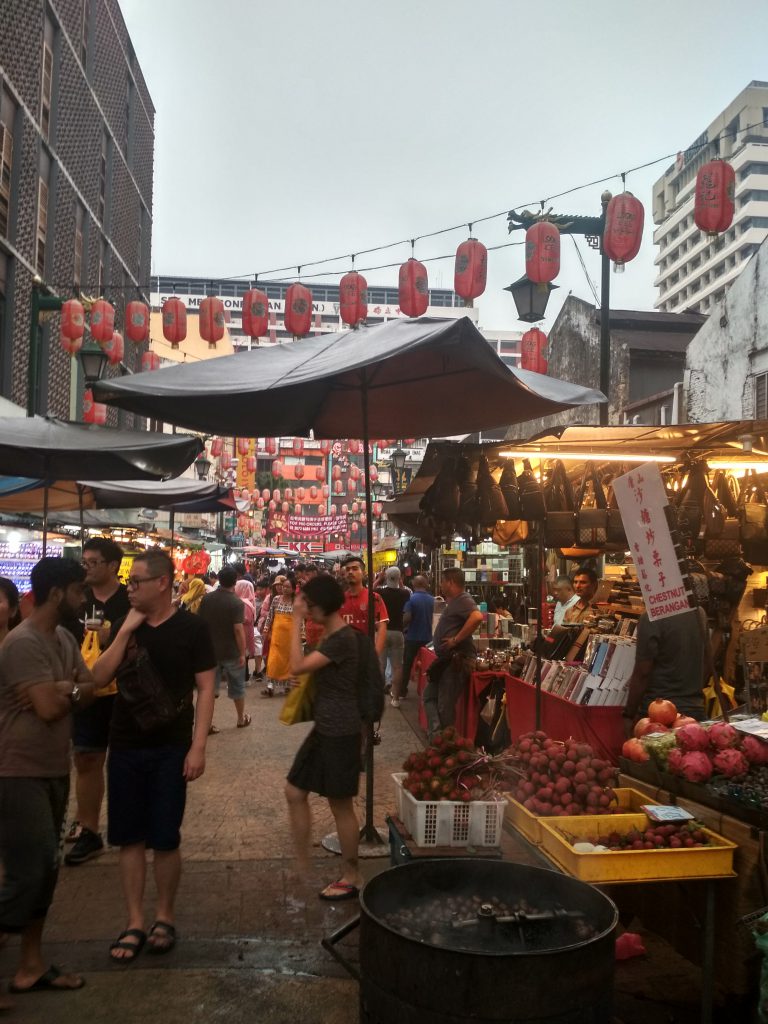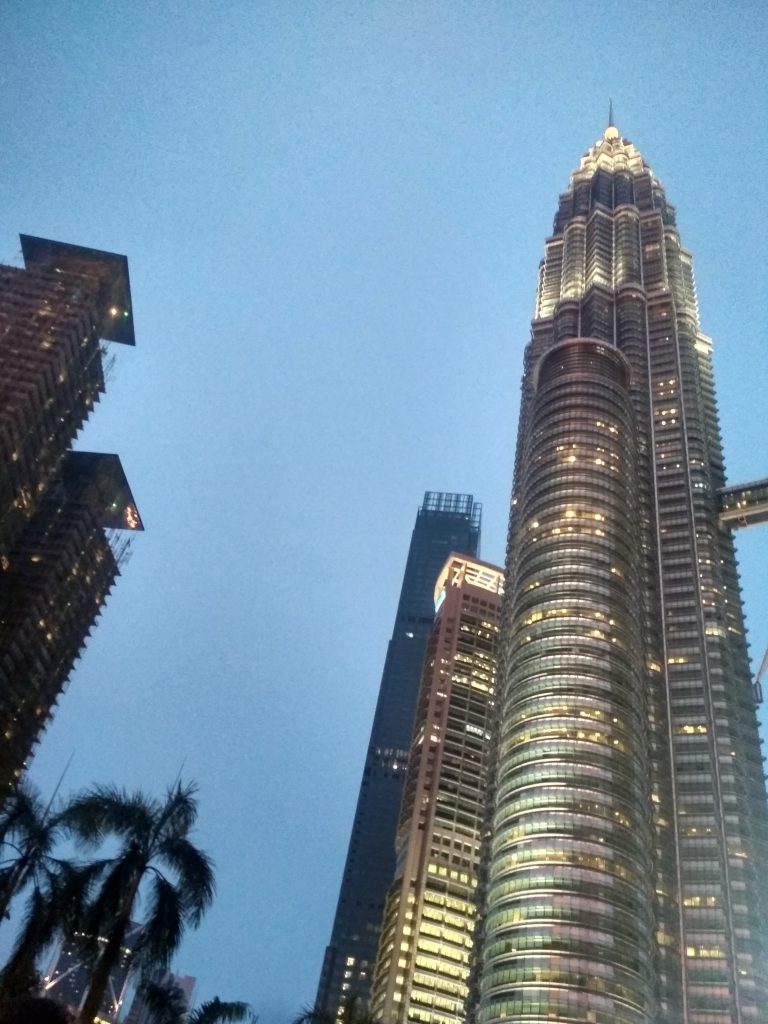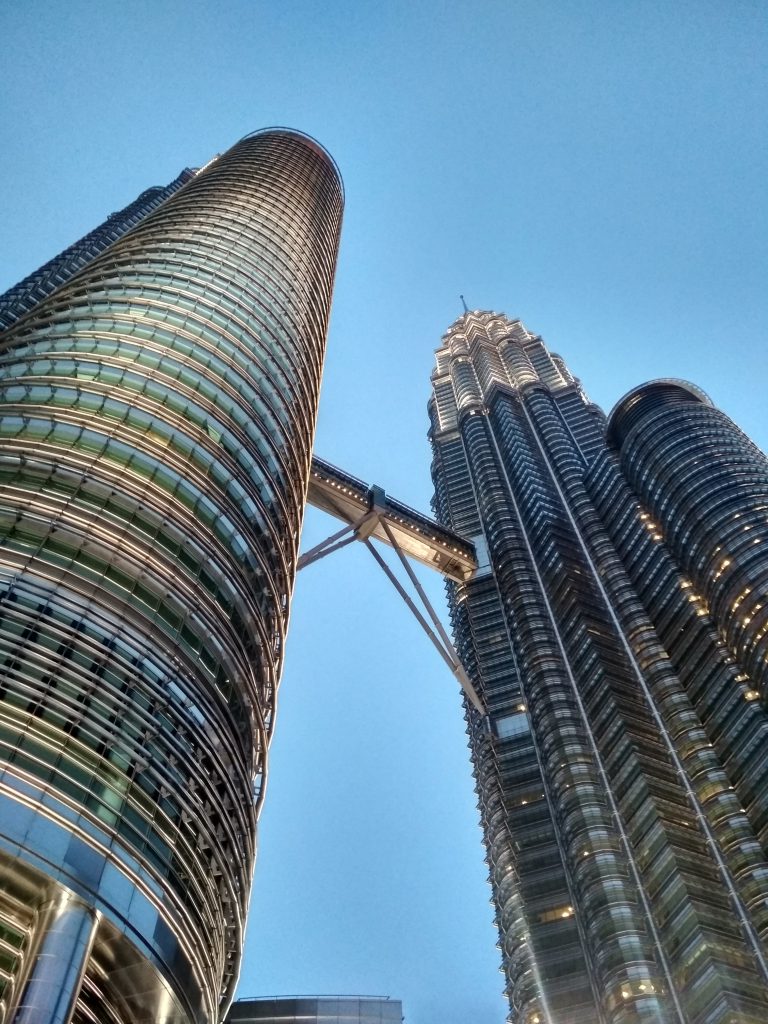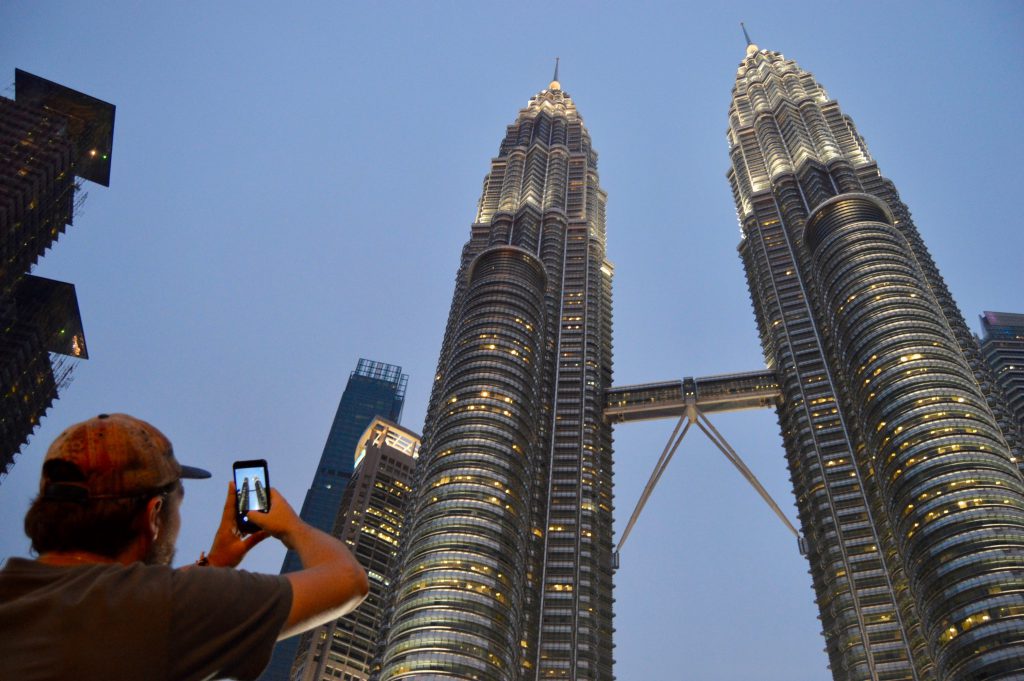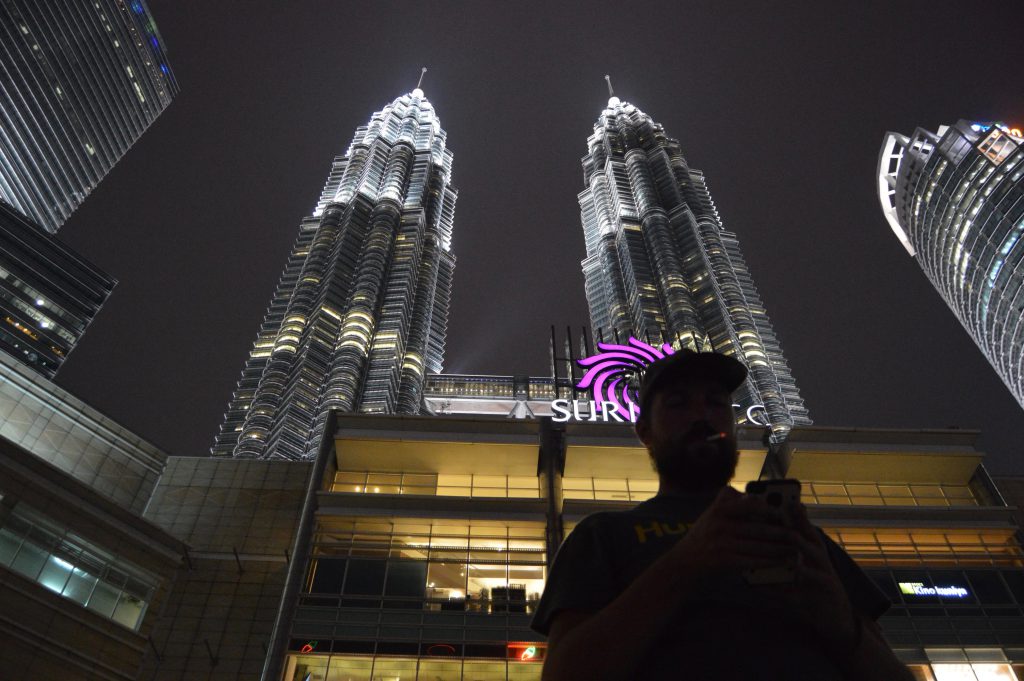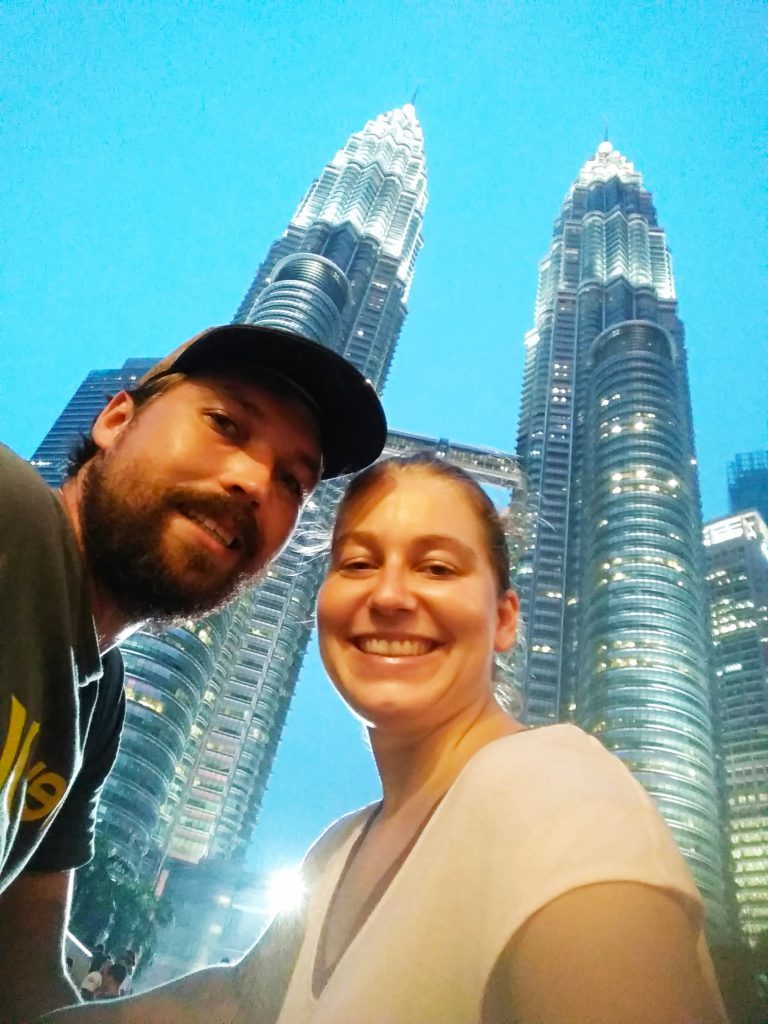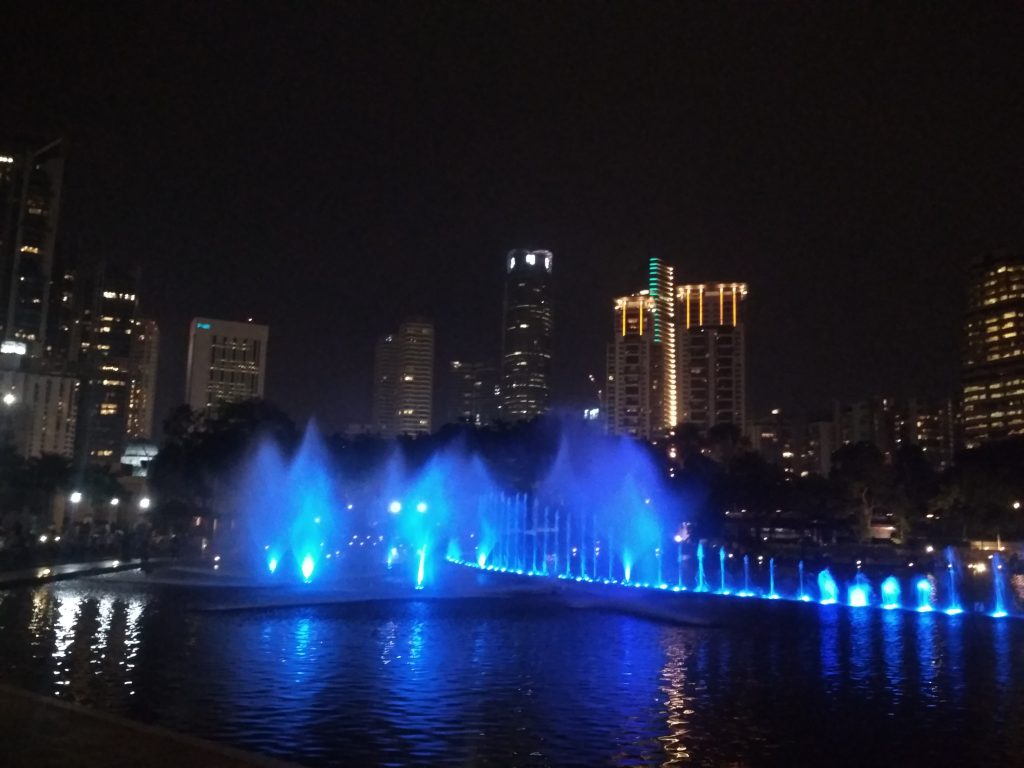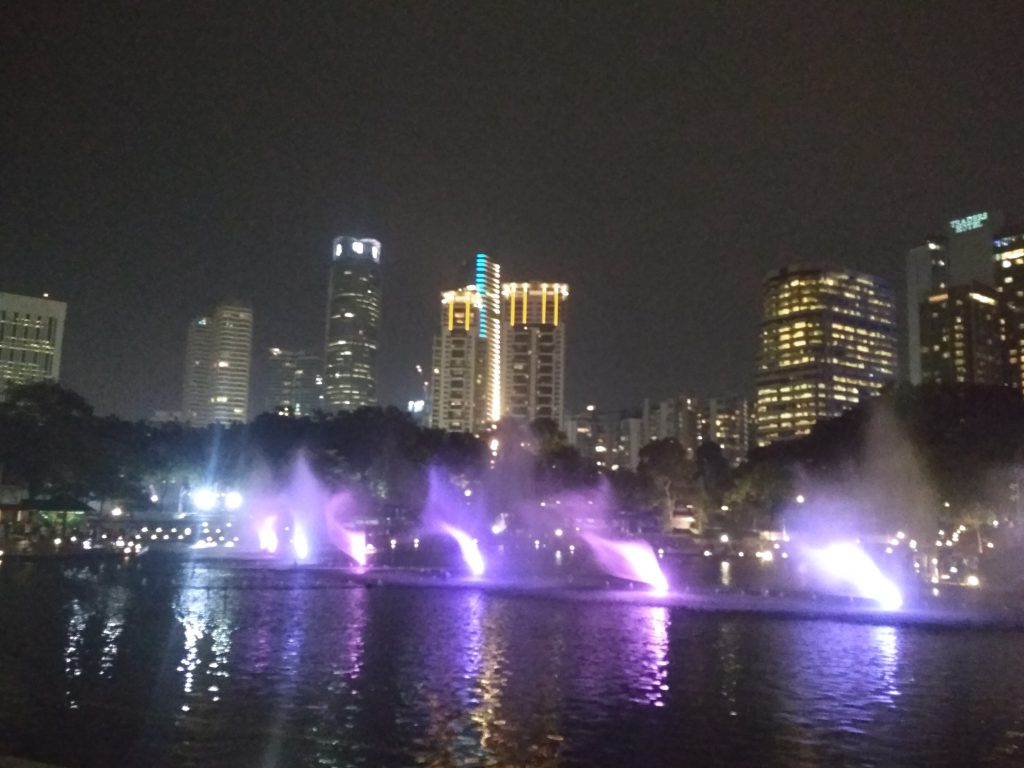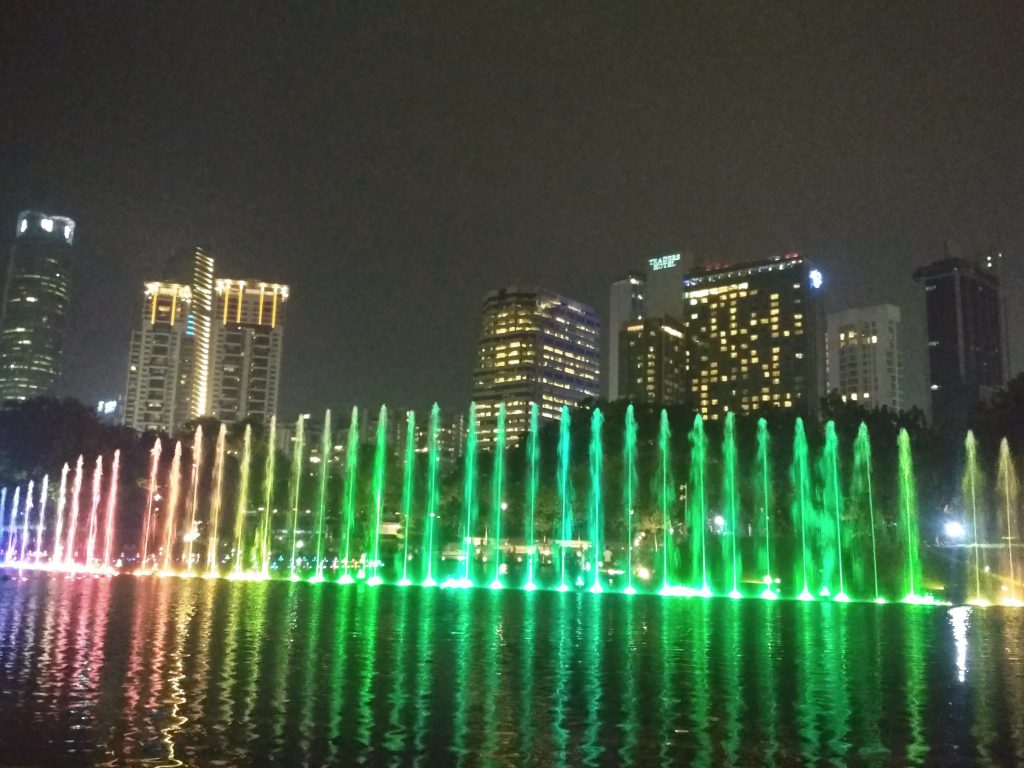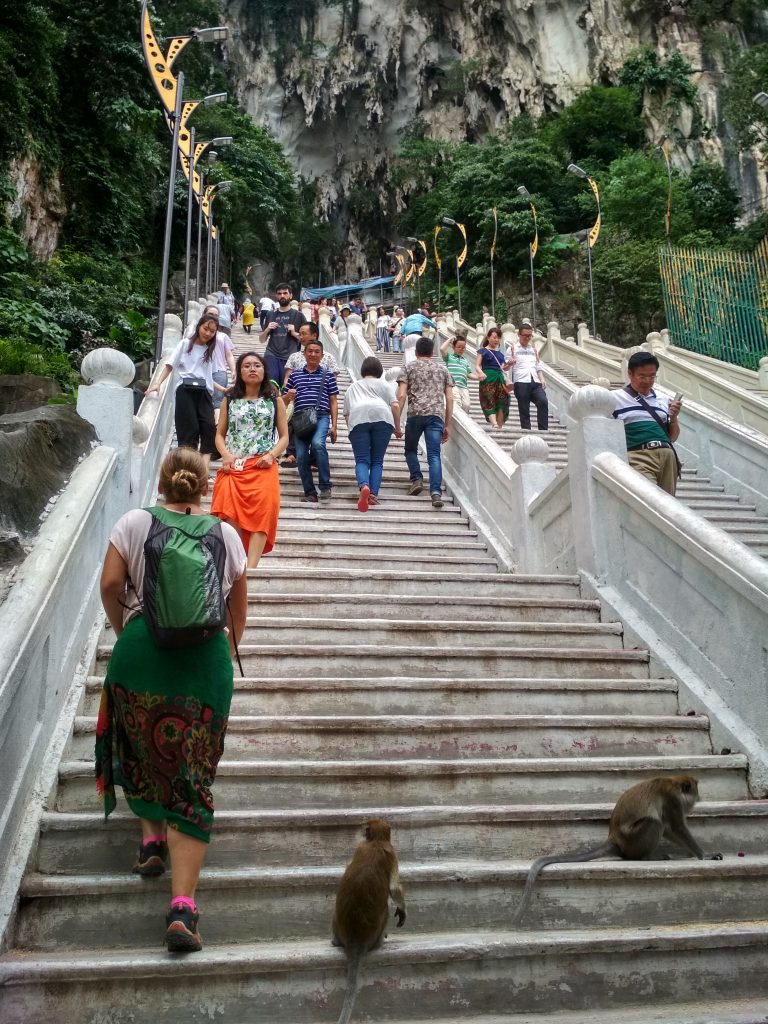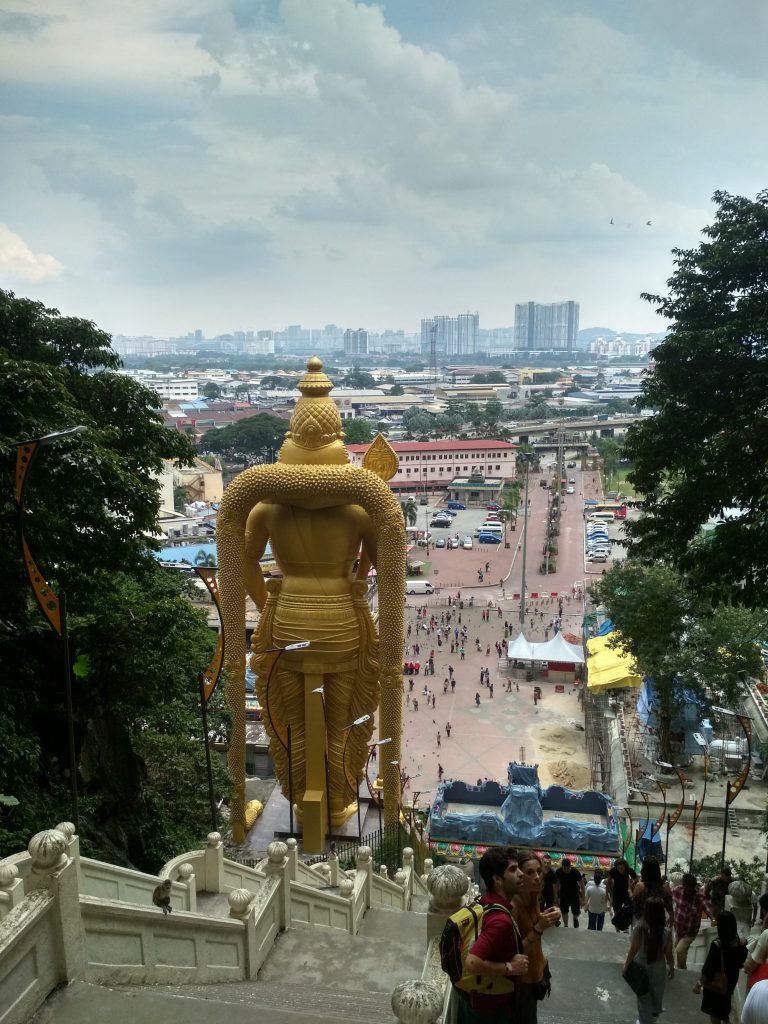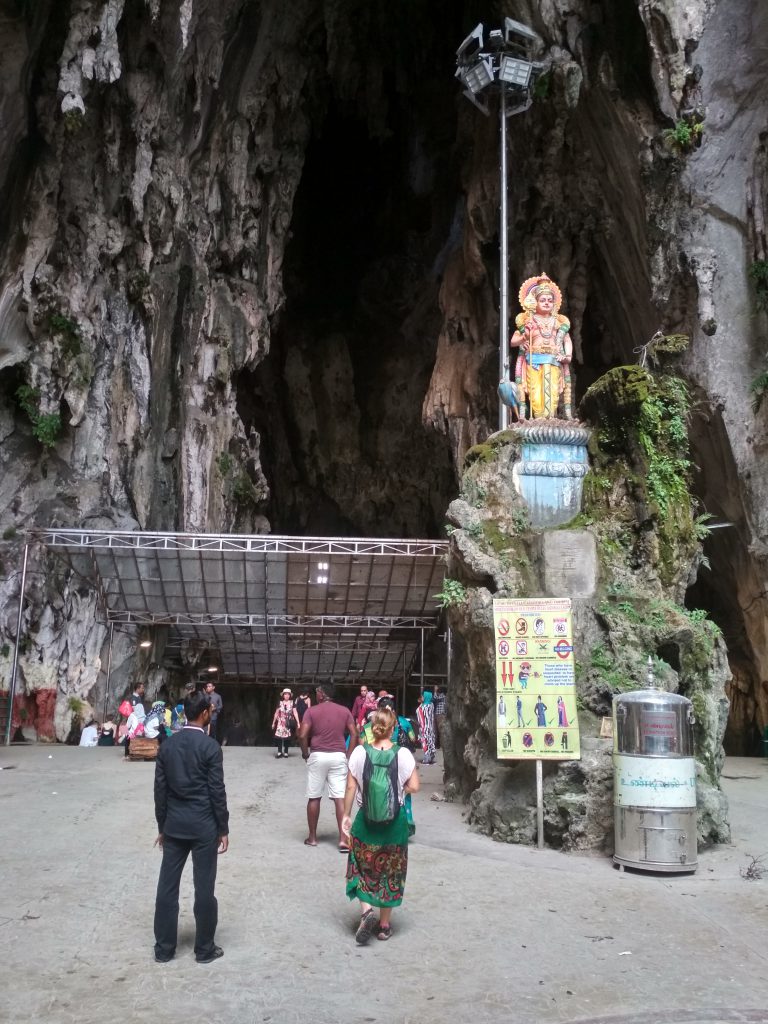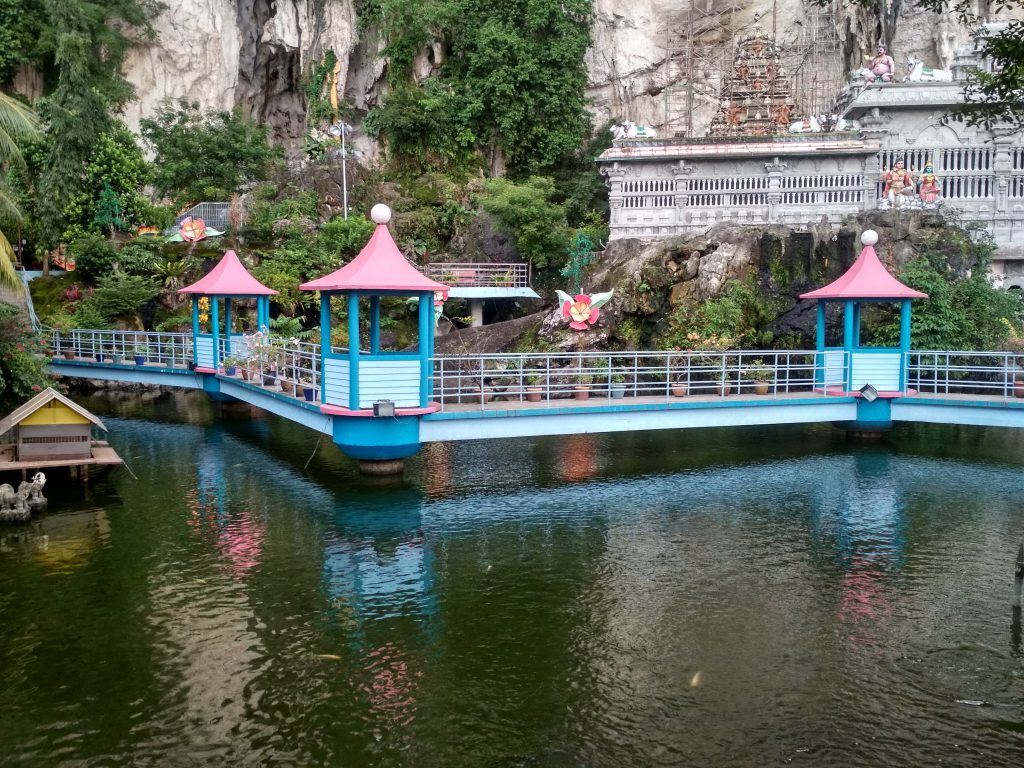 The last day in town, before going to Singapore, we decided to forget about the tiny backpacker budget and bought our-self a night in style.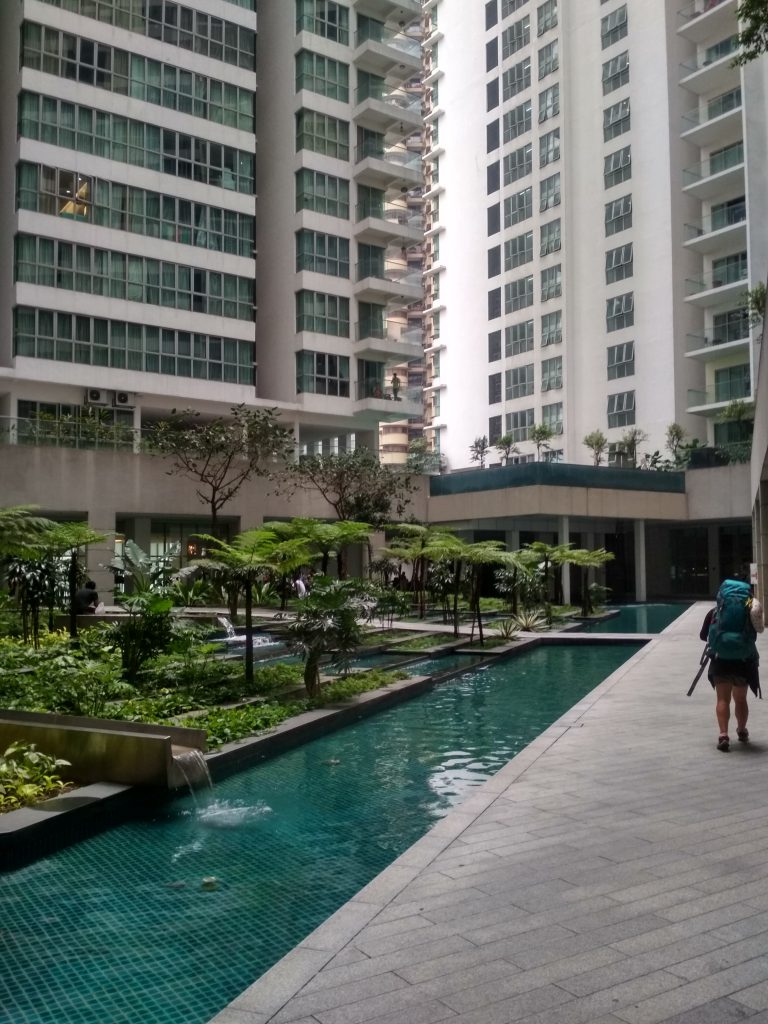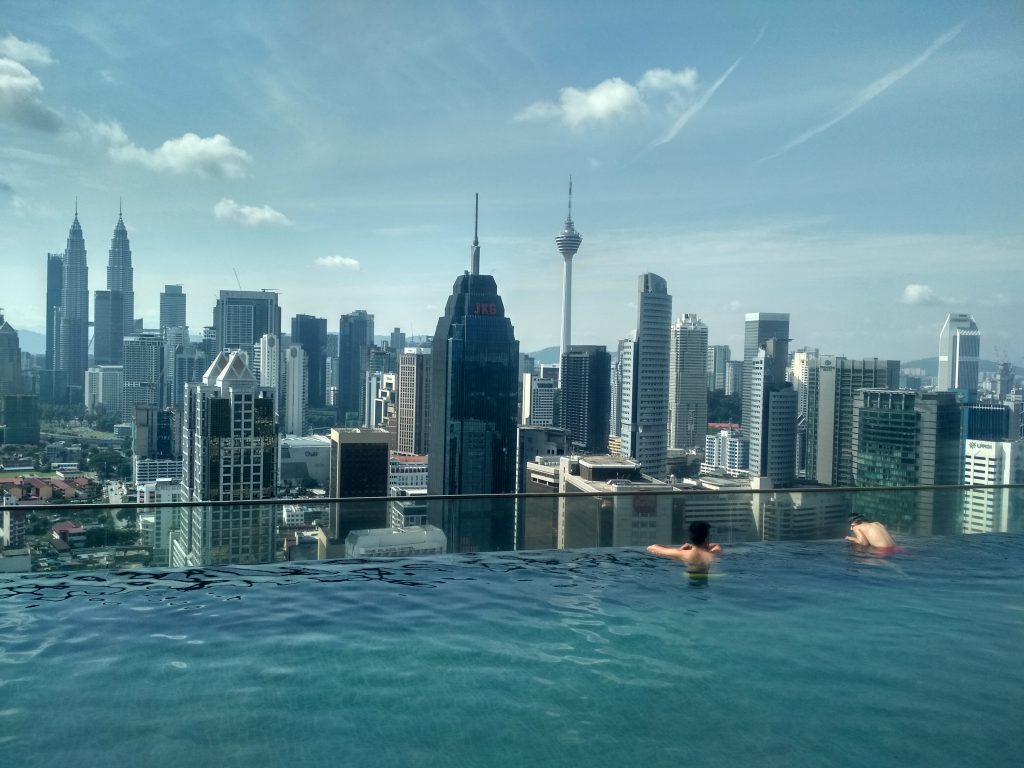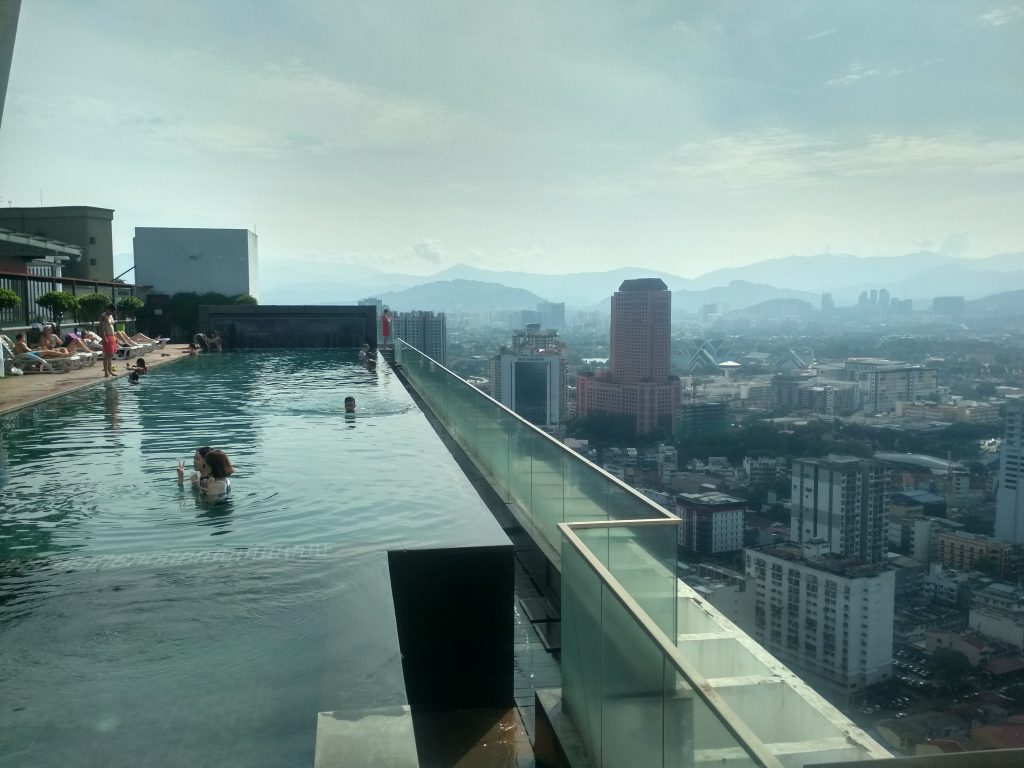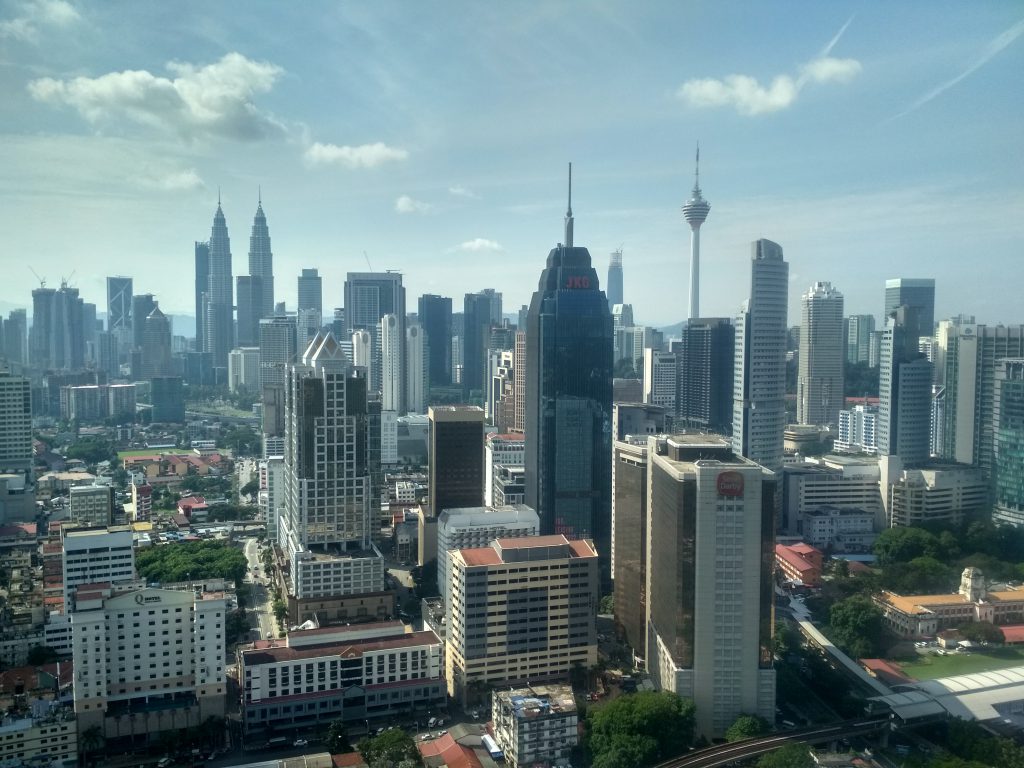 Worldtrip Berlin Tip: The 39-story building with a flat in the 13th floor plus an Infinity Pool on top was inserted on AirBnB for about 25€ a night. If you go to KL don't miss the opportunity, as there are many of those offers online. My theory is the following:
Investors build Skyscrapers in KL and fill them up with AirBnB as long the flats are not sold.
Worldtrip Berlin Tip: We left KL towards Singapore. Beside the huge TBS Terminal is another option close to the Time Square shopping center. If living in the center close to Bukit Bintang this is the easier way to leave KL towards Singapore. The tiny bus-stop is situated directly at the exit of Imbi Monorail station (Time Square side).
As we had some waiting time for the bus I did what I already wanted to do the last time I was in KL: Visit the huge Indoor-Theme-Park inside the Time Square Mall and ride the Looping-Coaster in there.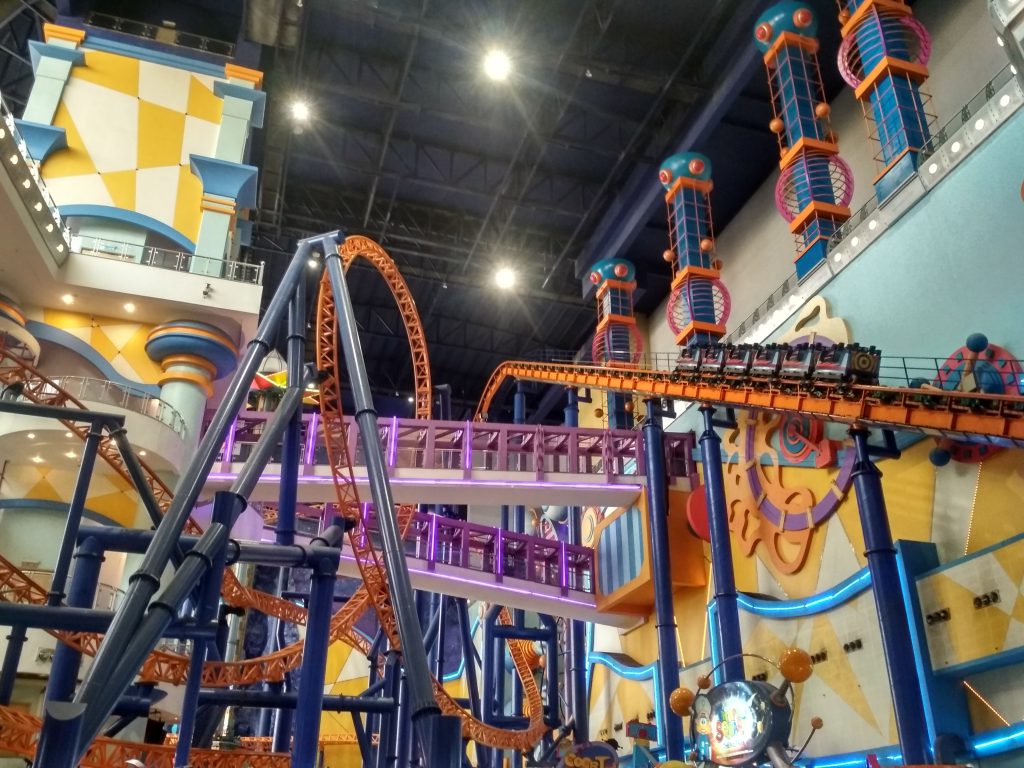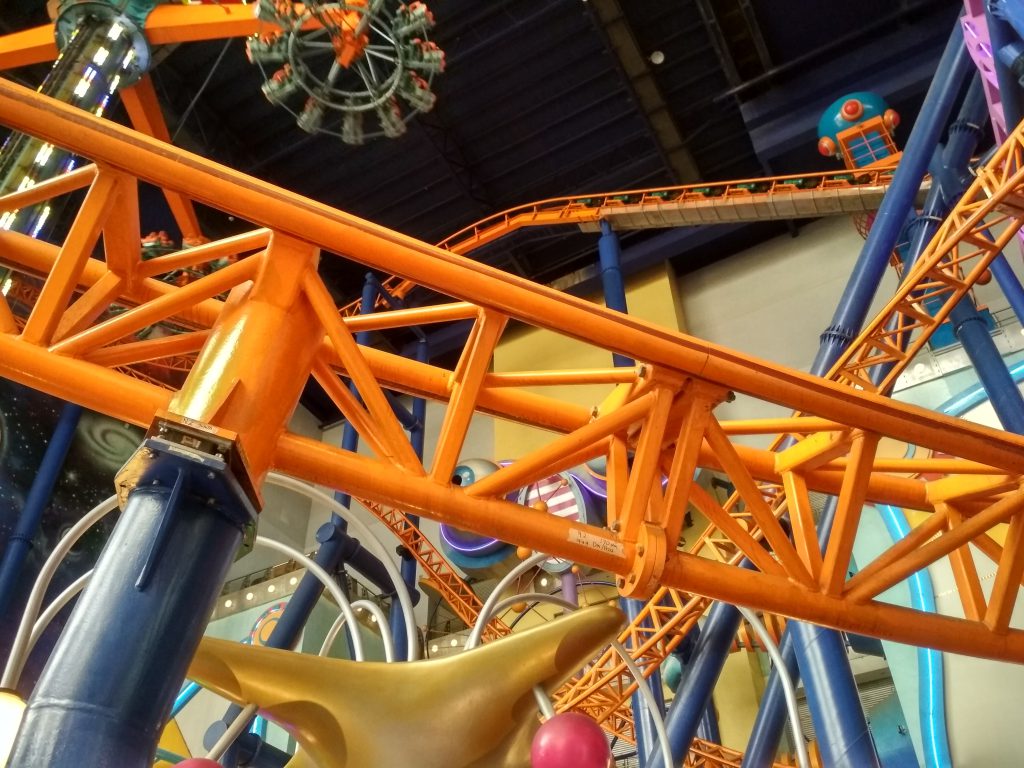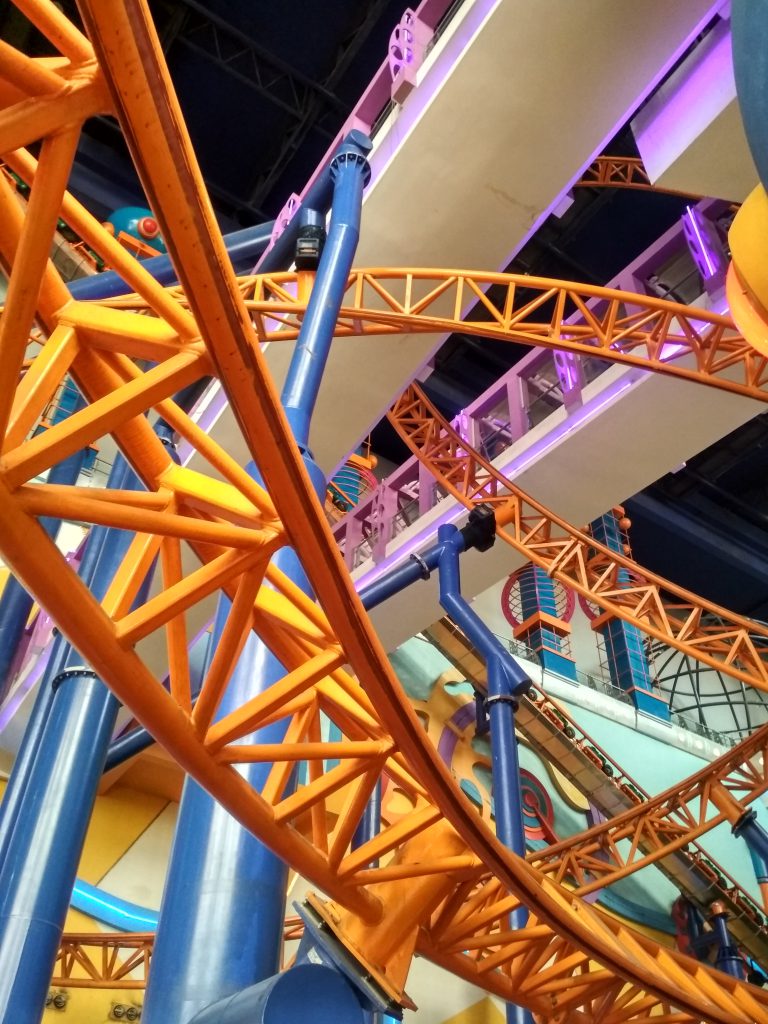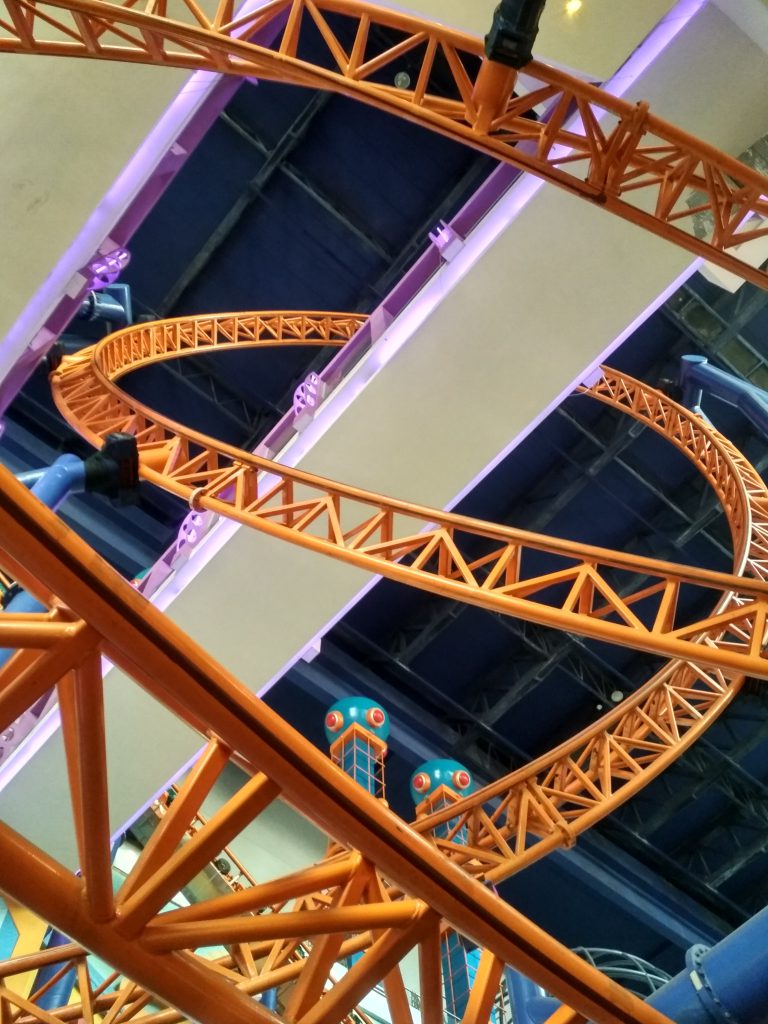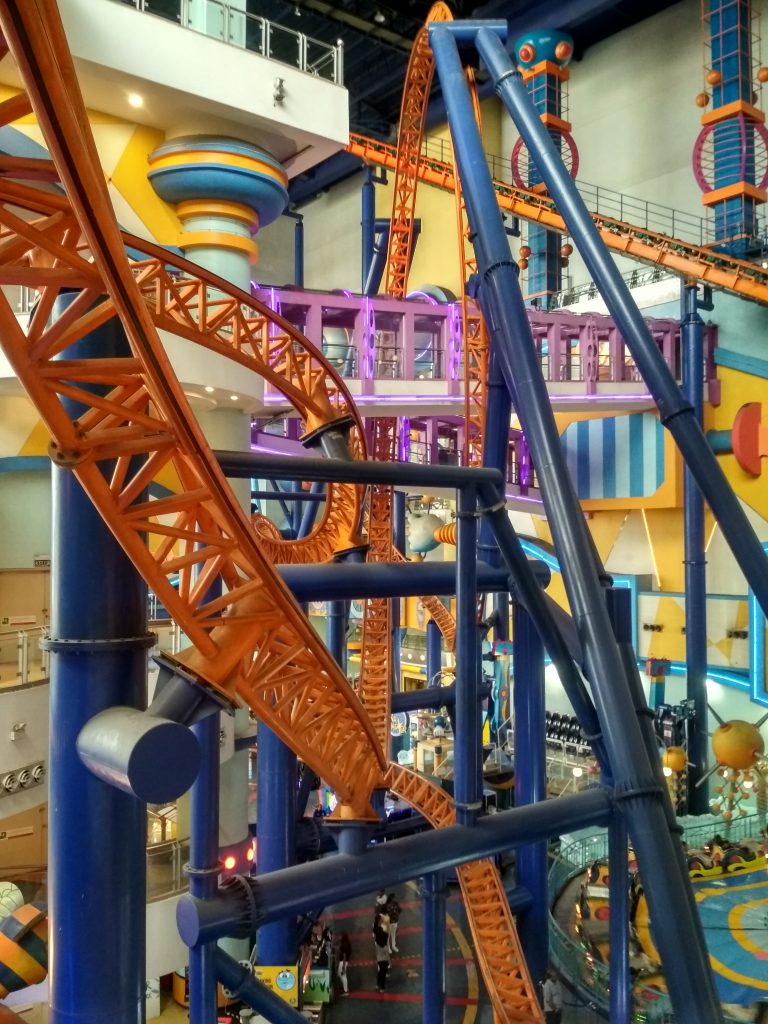 Worldtrip Berlin Tip: I wasn't really interested in the other attractions, as they are more for families and kids. There is the option to buy a ticket that allows you to ride the rollercoaster for 3 times and leave the park again.
Please share your experiences, tips and tricks about KL in the comment section to help others!
Check out more Malaysia articles!