Entertainment and gambling in Sin City
General Facts
Population: 600,000, Metro 2 Mio
Founded: 1905
Arrival: By plane (LAS), By Road, there is NO direct connection by train to Vegas, but Amtrak offers thruway coaches from Kingman ( served by Southwest Chief from L.A.), Arizona and Bakersfield
Location: Nevada, Mojave Desert
Weather: subtropical hot desert climate, average temperature is 20,8°C, winters are very mild at aroun 14°C, but cold in the night, summers are super hot up to 40°C avarage in July, not dropping under 27°C in the night.
My To-Do Tip: Watch the free road shows along the Strip at "Bellagio", "Treasure Island", "The Mirage" and the "Space Frame" illuminated "Fremont Street" in downtown Las Vegas. You can find gambling tips at the end of the article.
My personal experience
I passed Las Vegas on my way to San Francisco and found a cheap option to stay near strip. Next 2 days I explored the place and met some helpful people explaining me, how to have fun without spending too much money. First some explaining how Vegas is build up:
There are basicly 2 areas, "The Strip", what most people might have in mind when thinking about Las Vegas and Fremont Street in downtown Las Vegas, where the city was founded. There it started to become an entertainment place for the Hoover Dam workers in 1931, when Nevada legalized gambling. Today prices in this area for hotels, gambling and drinks are, compared to "The Strip", very low. The rest of Las Vegas is basically an ugly dump full of concrete, highways and trailer parks in the middle of a desert.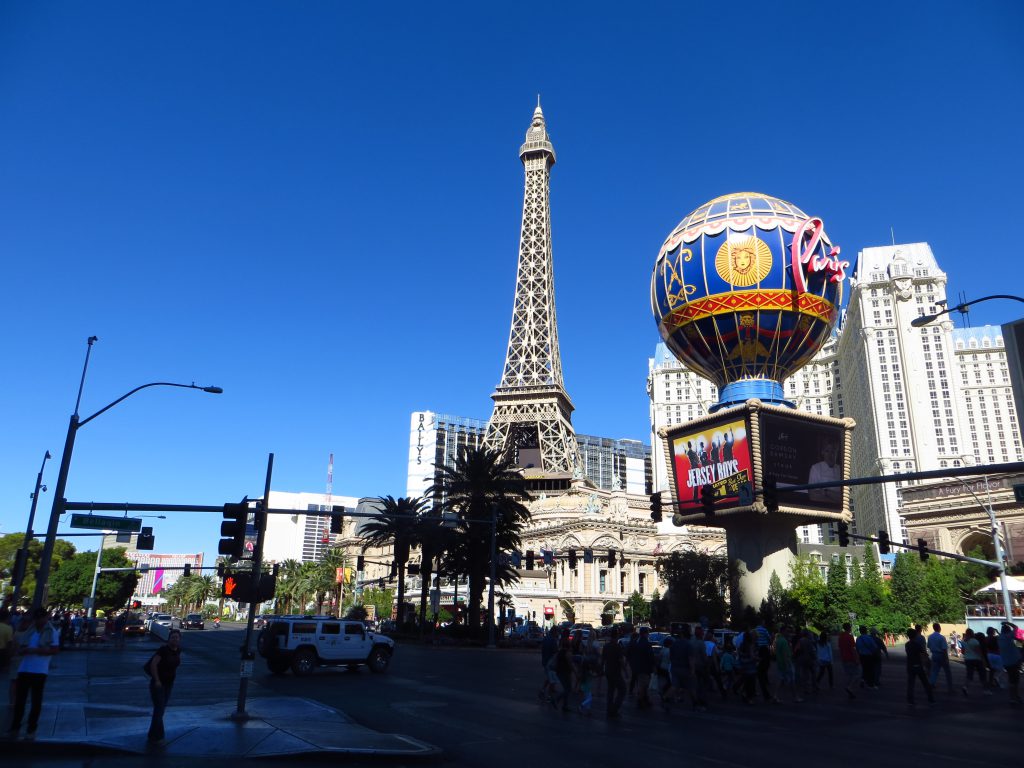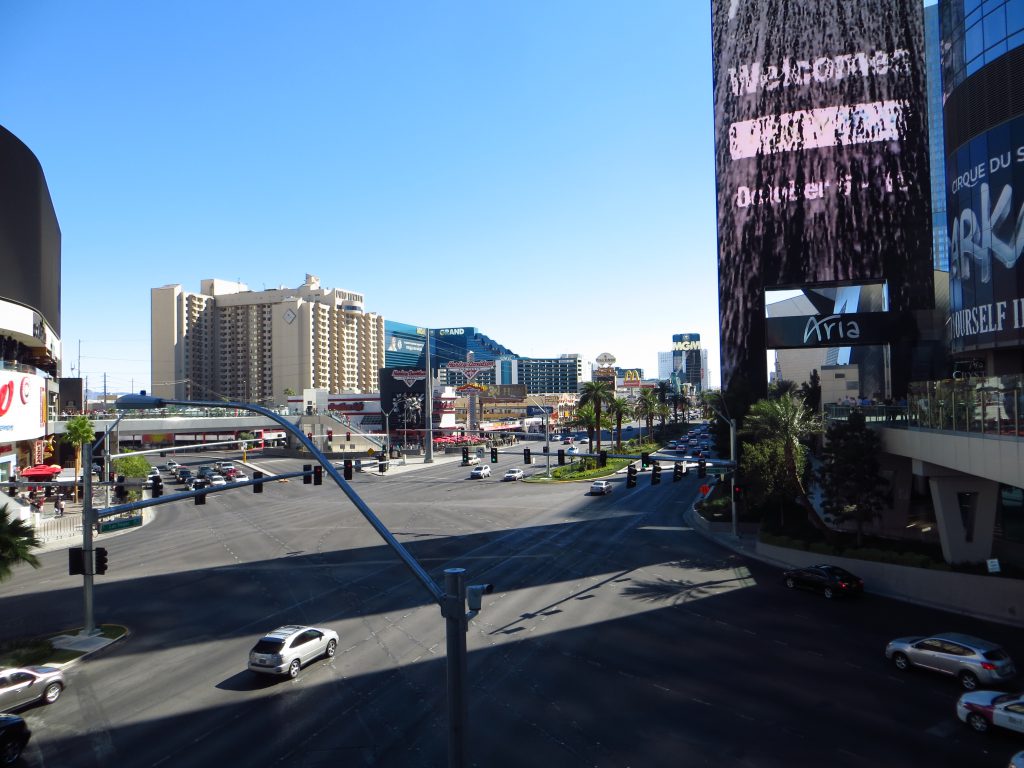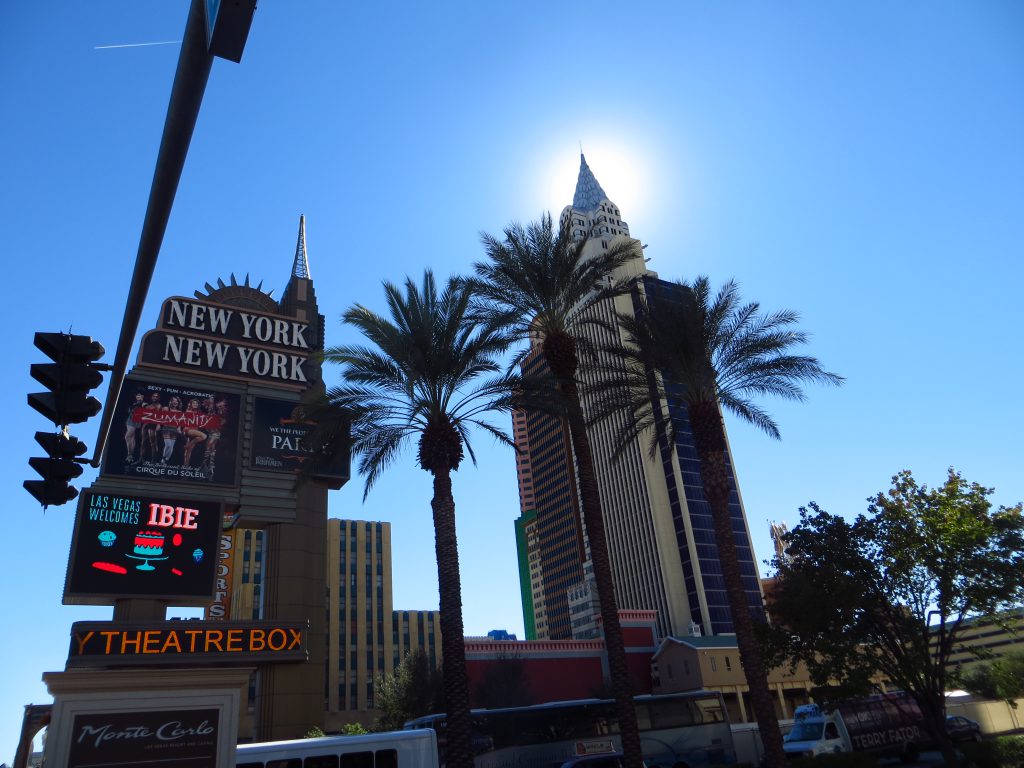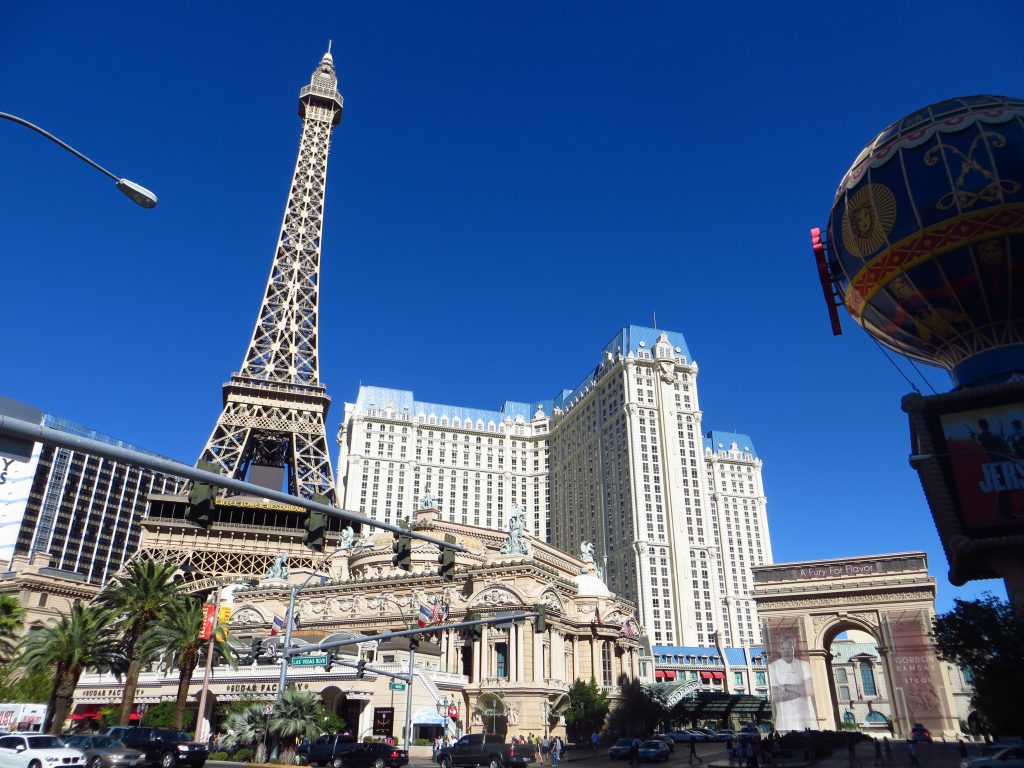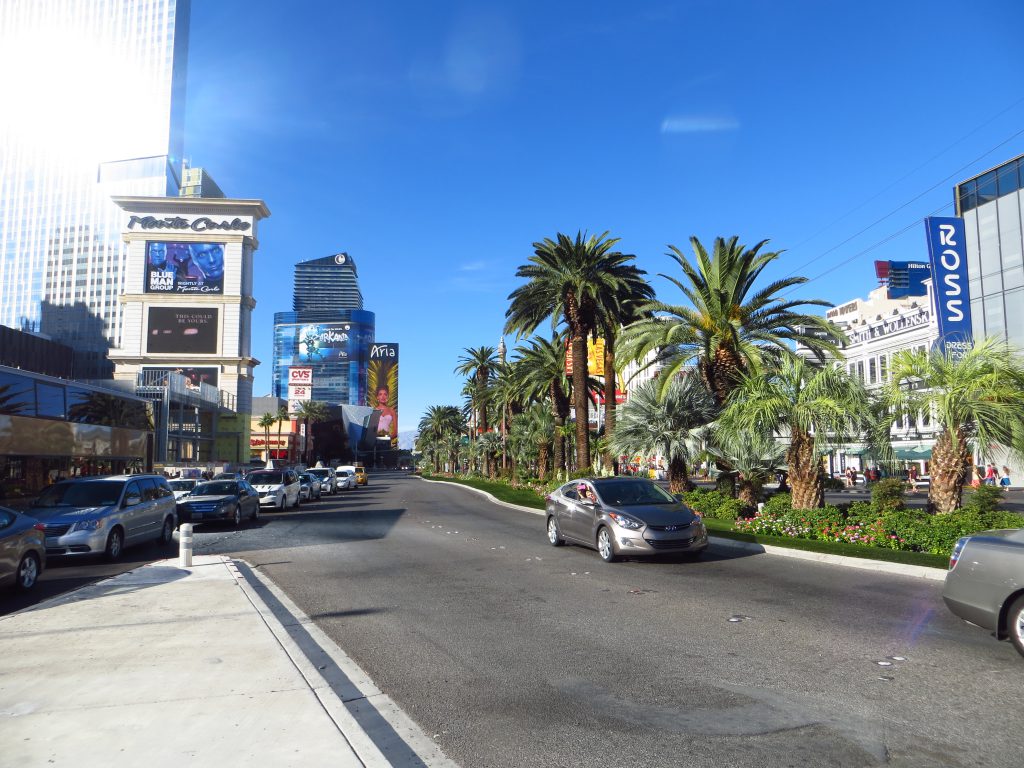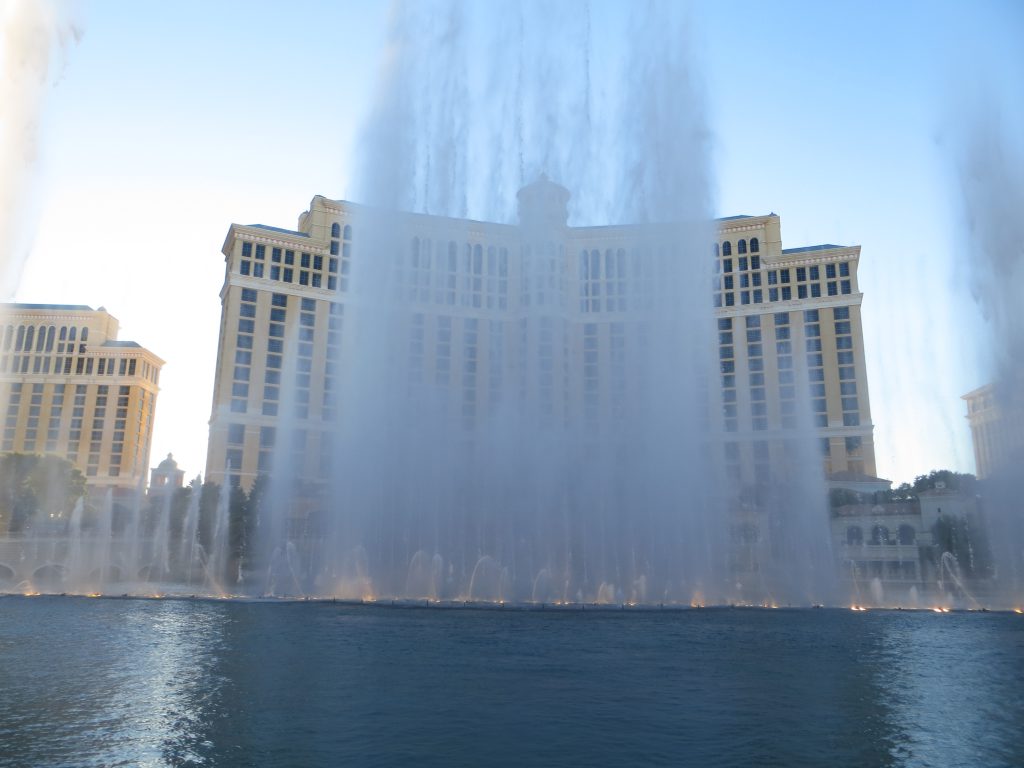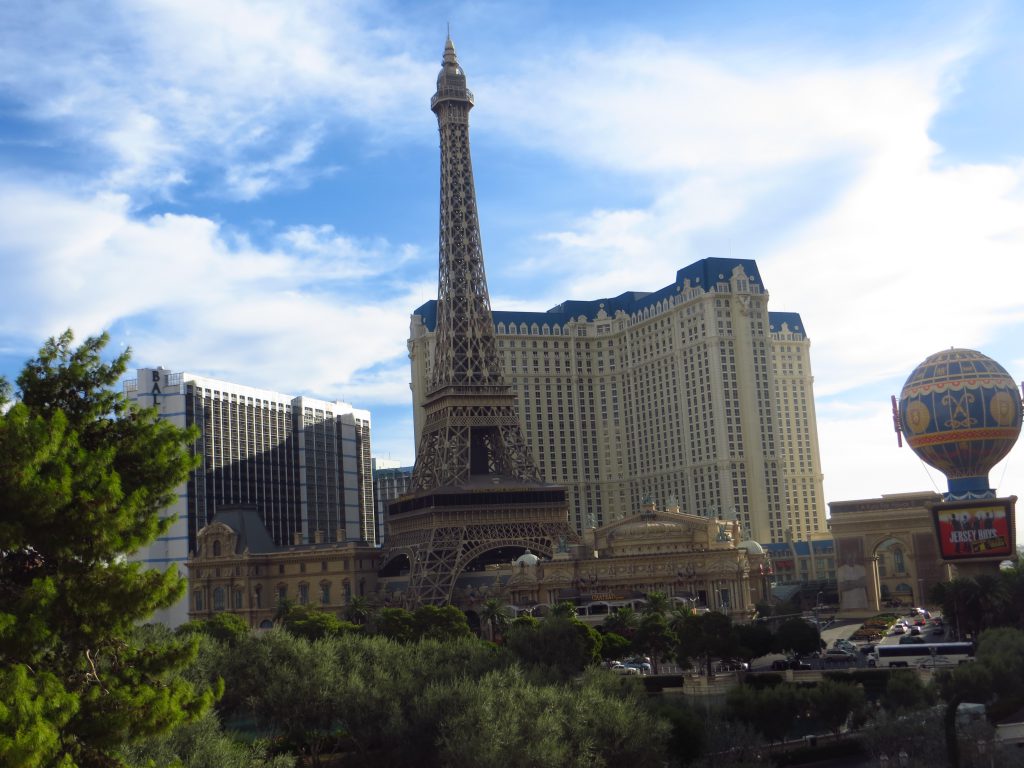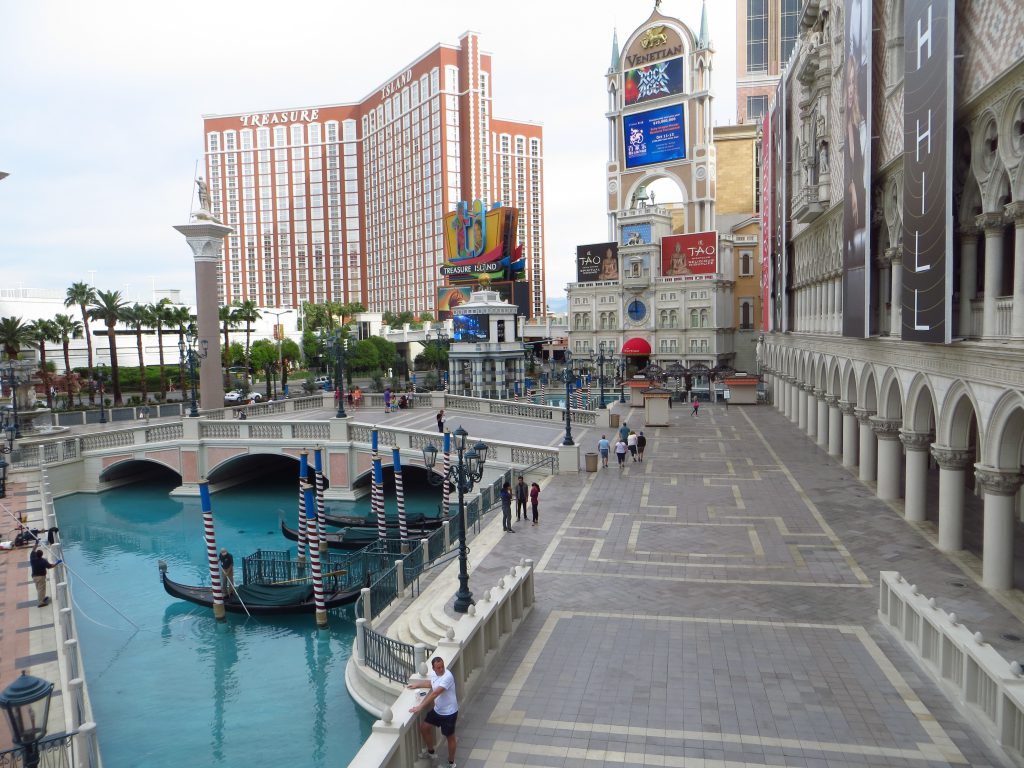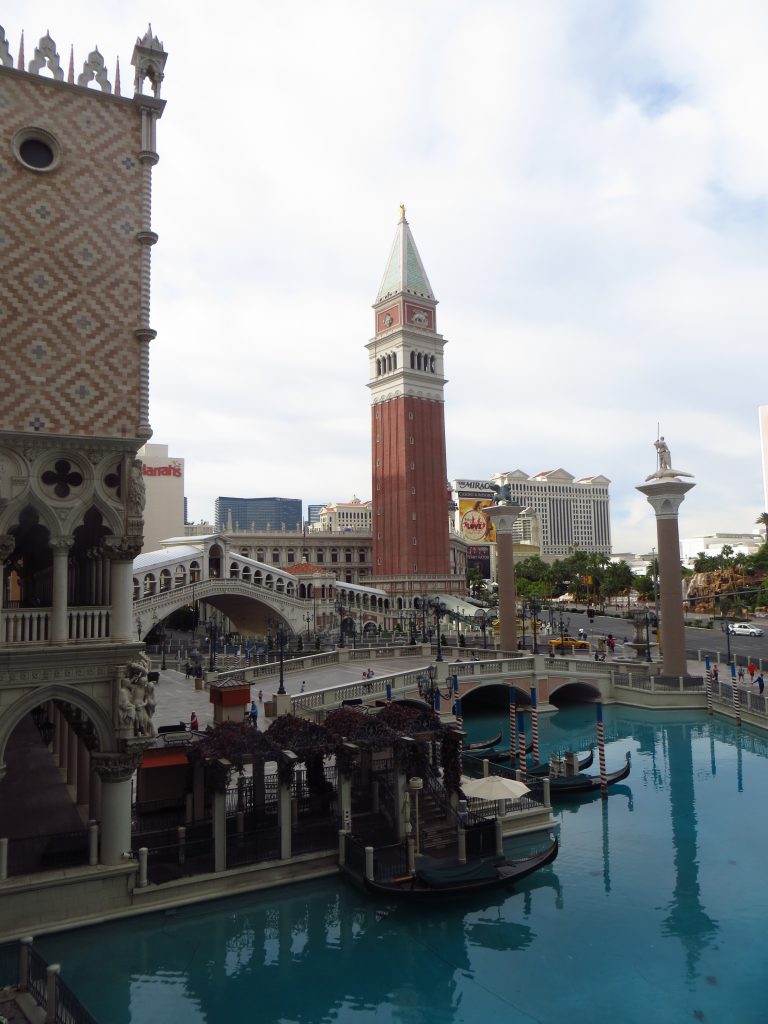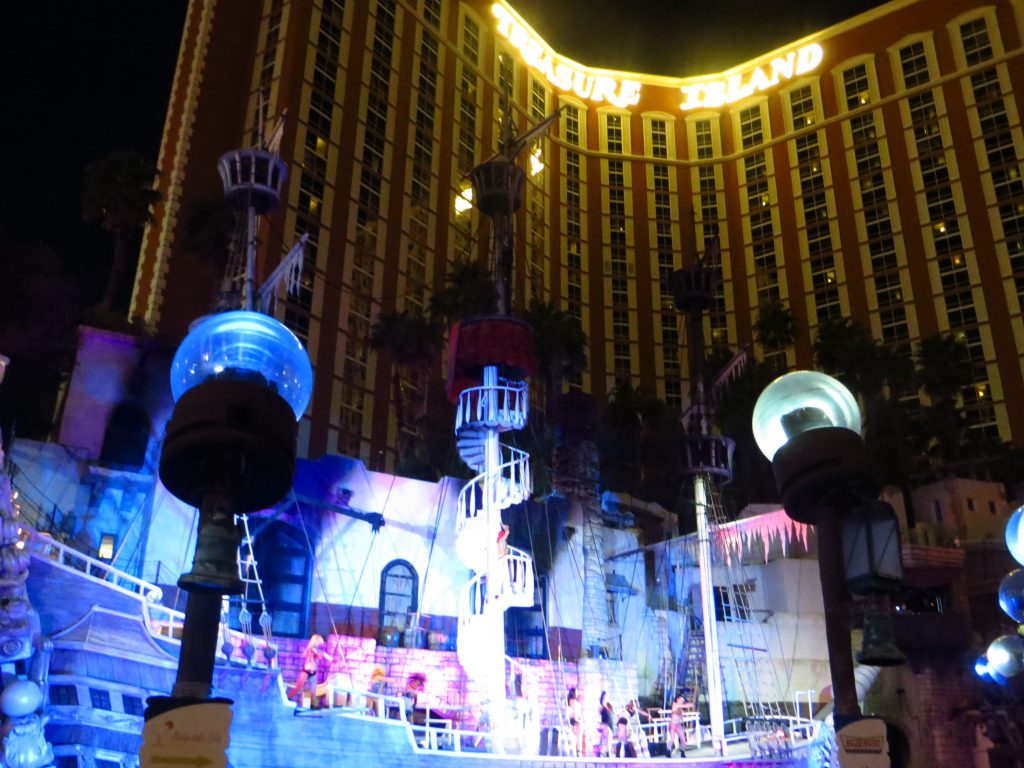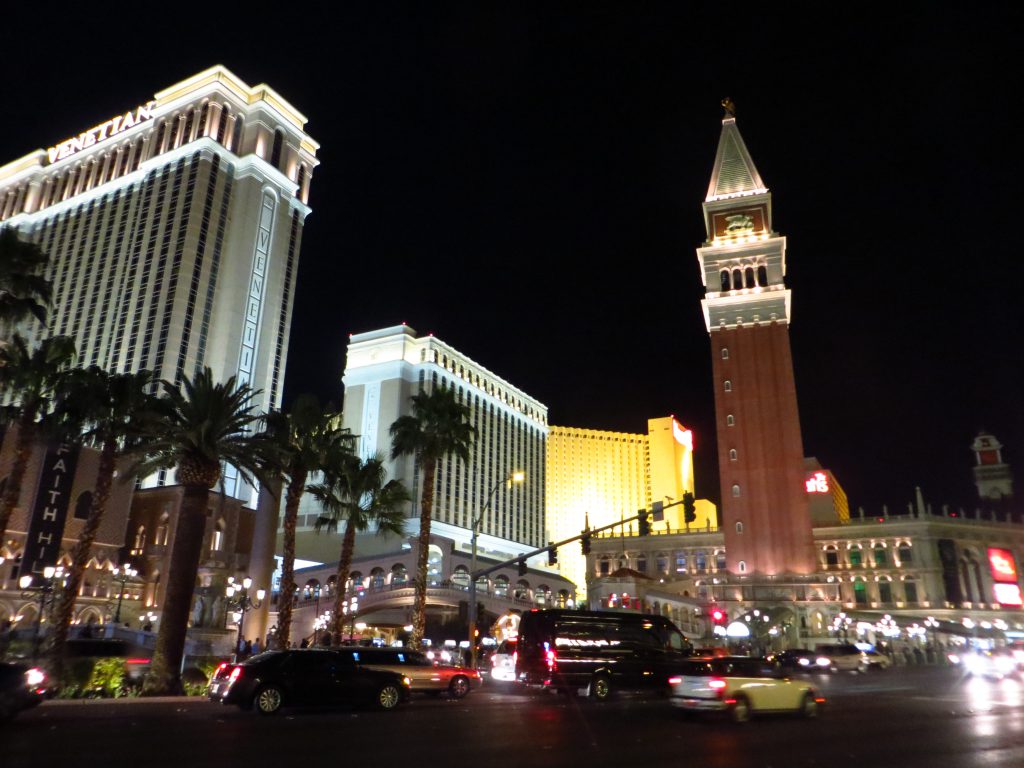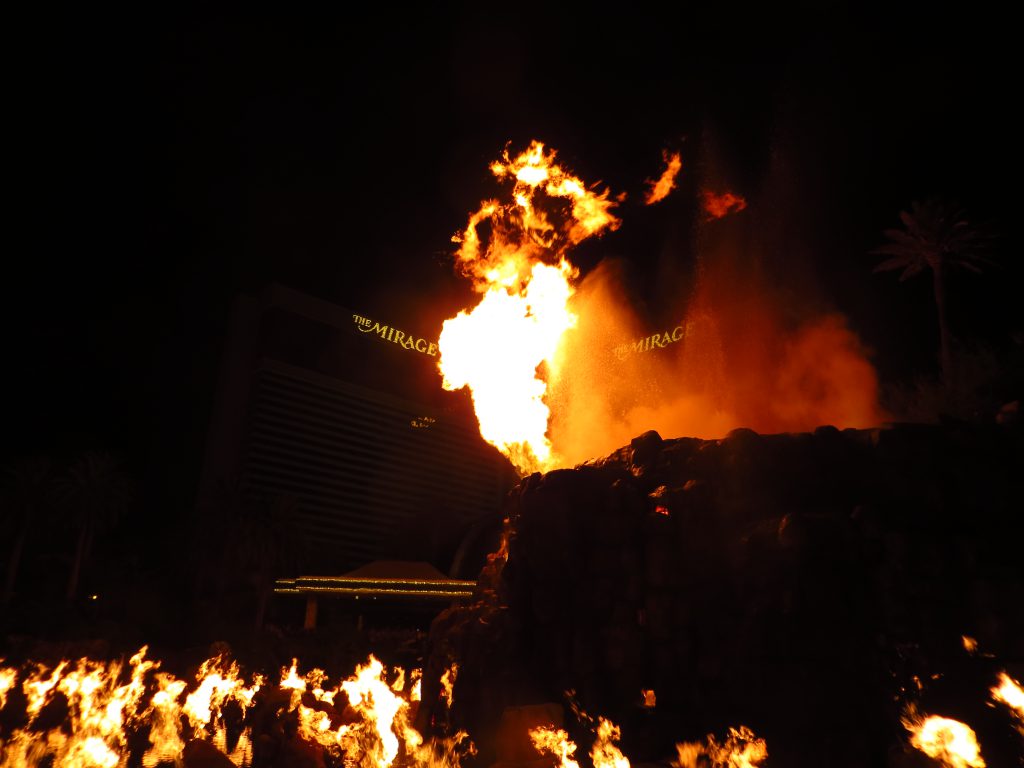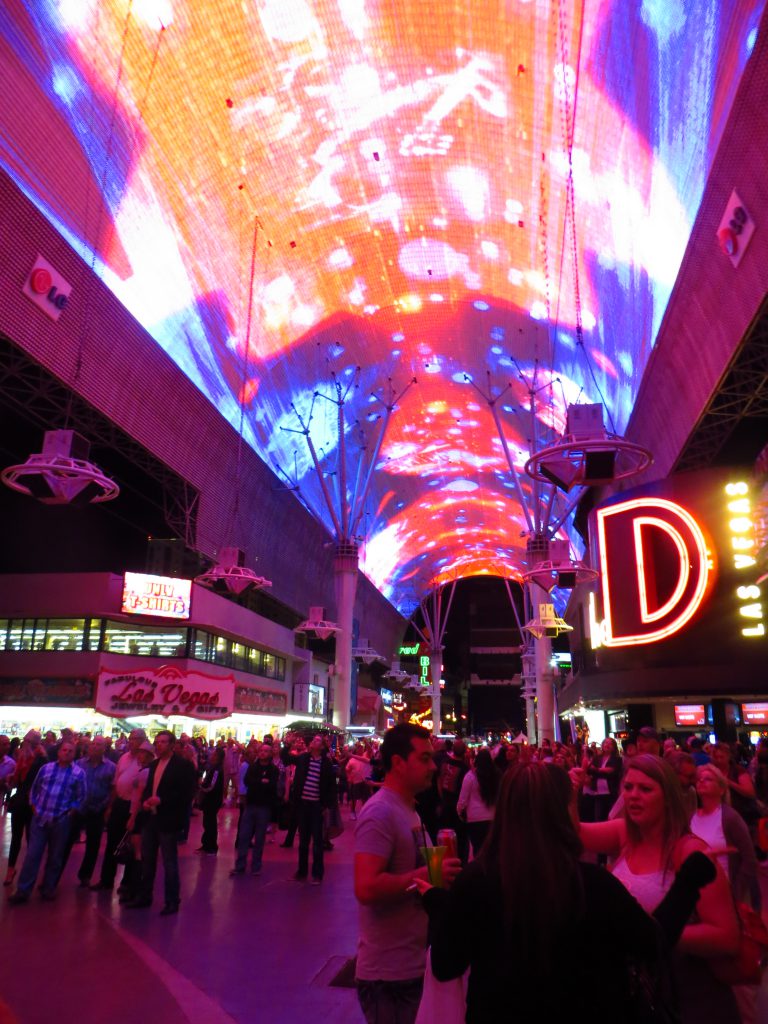 Tip: The guys I met gave me the tip to register for some player clubs. It is free and done in 5 minutes. It mostly includes 10$ of start money, so you can gamble at least a bit for free. I was lucky and made 200$ out of 10$, which I used for accommodation, food, drinks and some more gambling.
Tip 2: All casinos serve you with free drinks, if you are gambling. Sure, they will serve you more frequent, if you gamble for higher amounts – simple business, BUT: As the waiters and waitresses are depending on tips, pass them a $ and they will come back quickly. So, in case you play for a low amount, especially on the 1c machines, that can be way cheaper than buying the expensive drinks at the casino bars.
Tip 3: There are some casinos outside of Las Vegas, such as "Buffalo Bills Resort". They offer gambling from $1 minimum at all major games like roulette and 1c on slot machines. If you also use Tip 2, you can have a lot of fun for very low amount of money.
General: Those are Tips of experiences I made there, and which worked good for me at this time! Don't blame me if they don't work for you and don't over-do it – the bank will always win, so don't fool yourself! 😊
Please share your experiences, tips and tricks about Vegas in the comment section to help others!