From the Beach via a Couch to Harvard
My 3rd week started with a 2 day trip to Seasight Hights because its near to Six Flags Great Adventure, home of Kingda Ka – a must do for a as a Rollercoaster-Fan. Seasight Hights is in New Jersey also called Jersey Shore, like that stupid TV-Show. Still its a nice spot with a great beach. When i was there the boardwalk and pier burned down just some month before. It was redone, but some parts looked still a bit sad due to this. I heared later on my trip, that it was destroyed again by a hurricane. When i was there it had a fairground athmosphere like Atlantic City in small. Still the beach is nice, but to be honest – i wouldn't go again.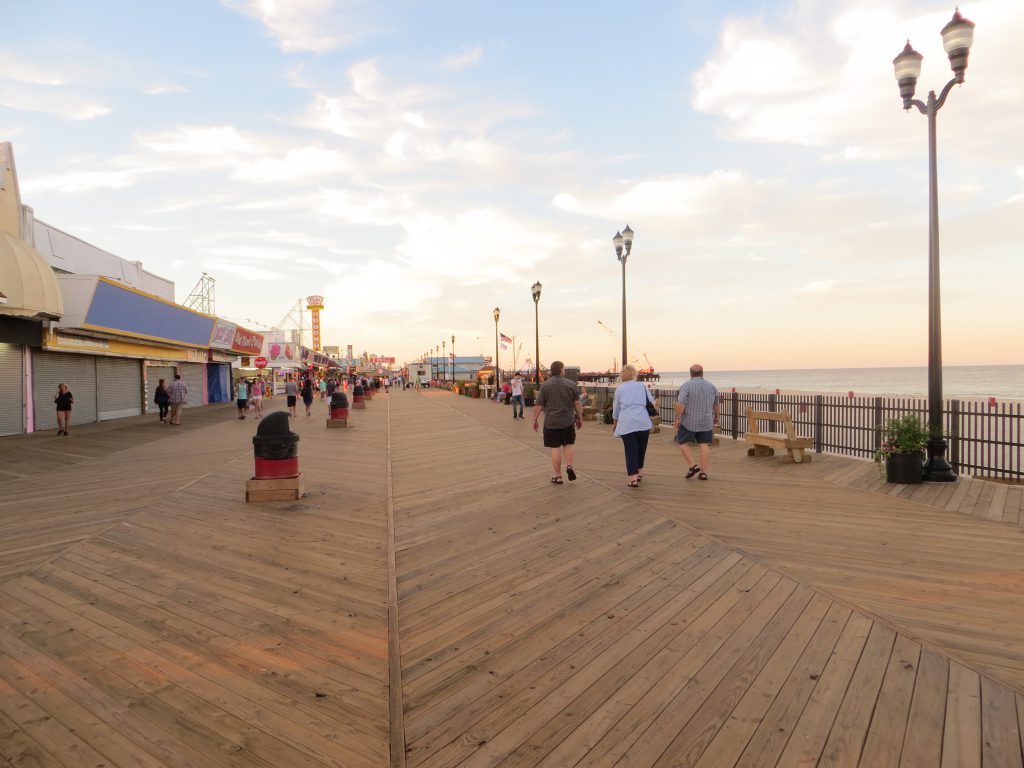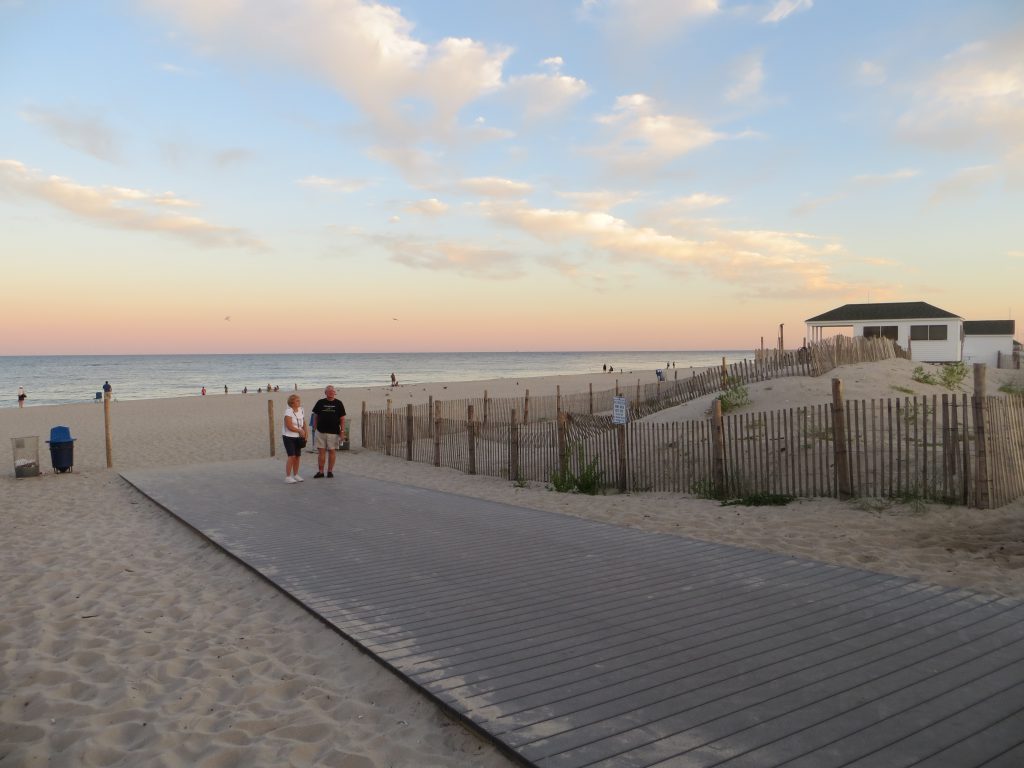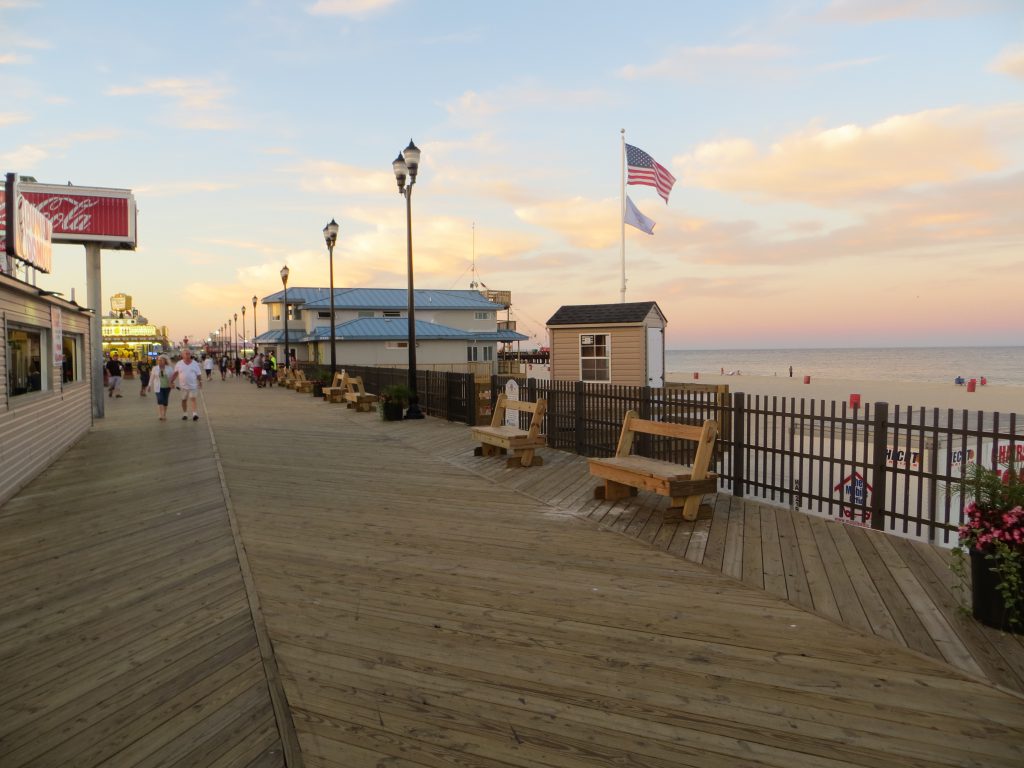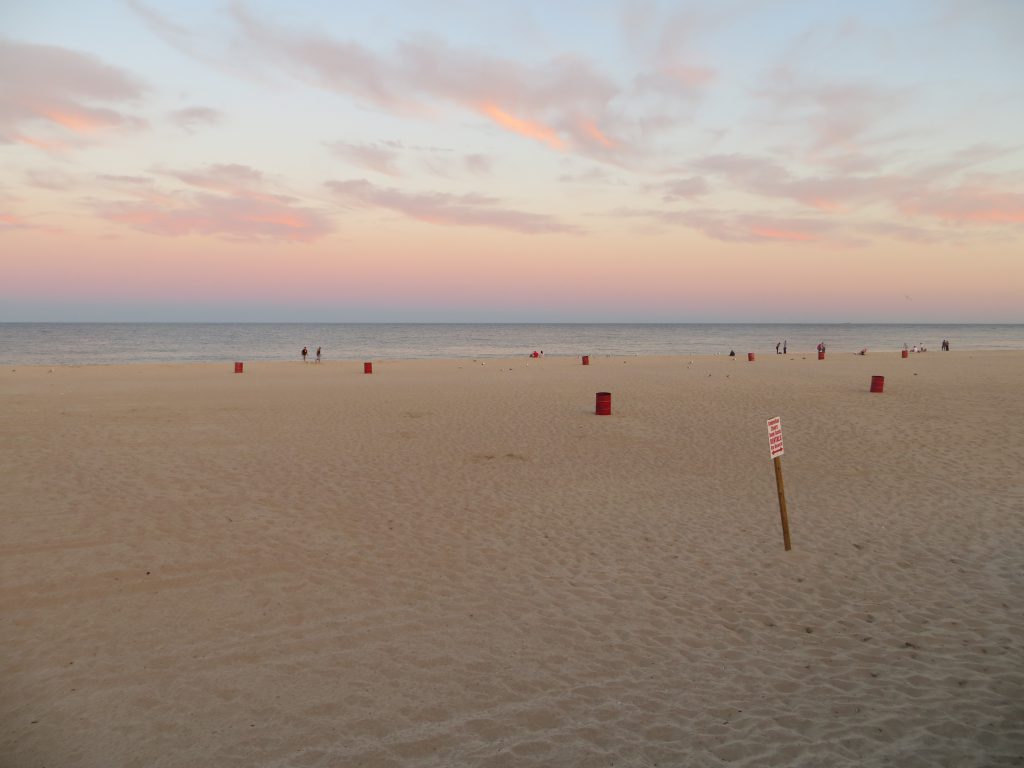 During the day i went to Six Flags Great Adventure, one of my Must-do-parks. Due to the high amount of coaster (17) i was a bit in a rush to do them all, so no fotos of this park, just trust me that its great. 😉
After that i drove to Boston in a 12 hour horrorride. Still there are some nice pictures: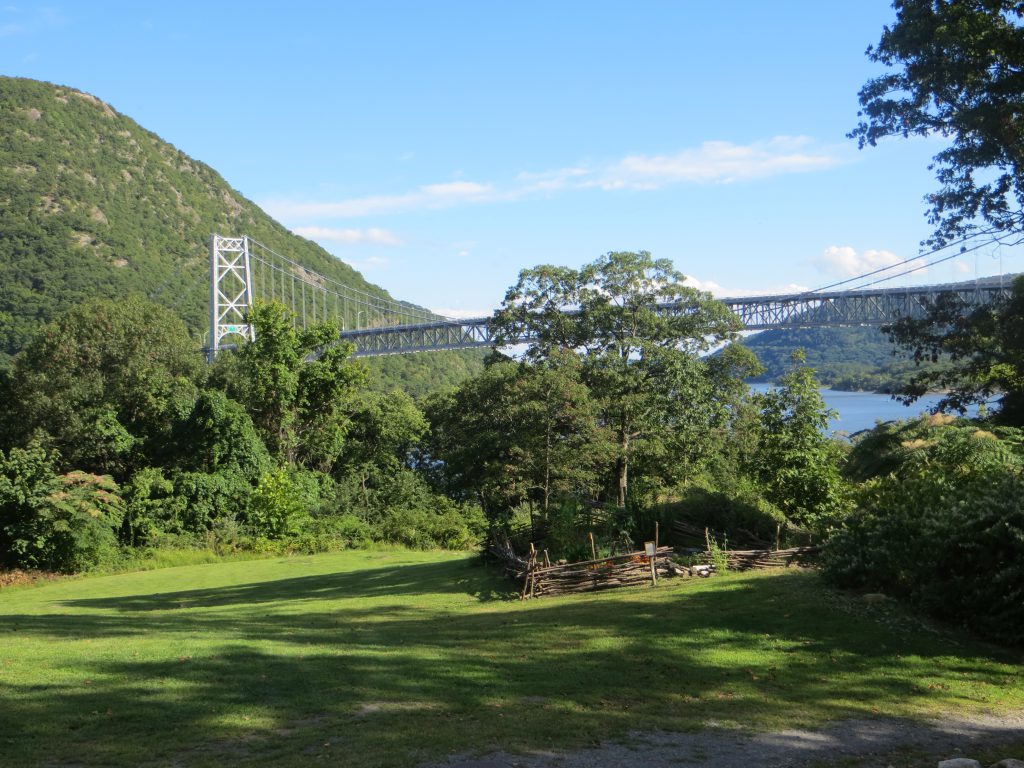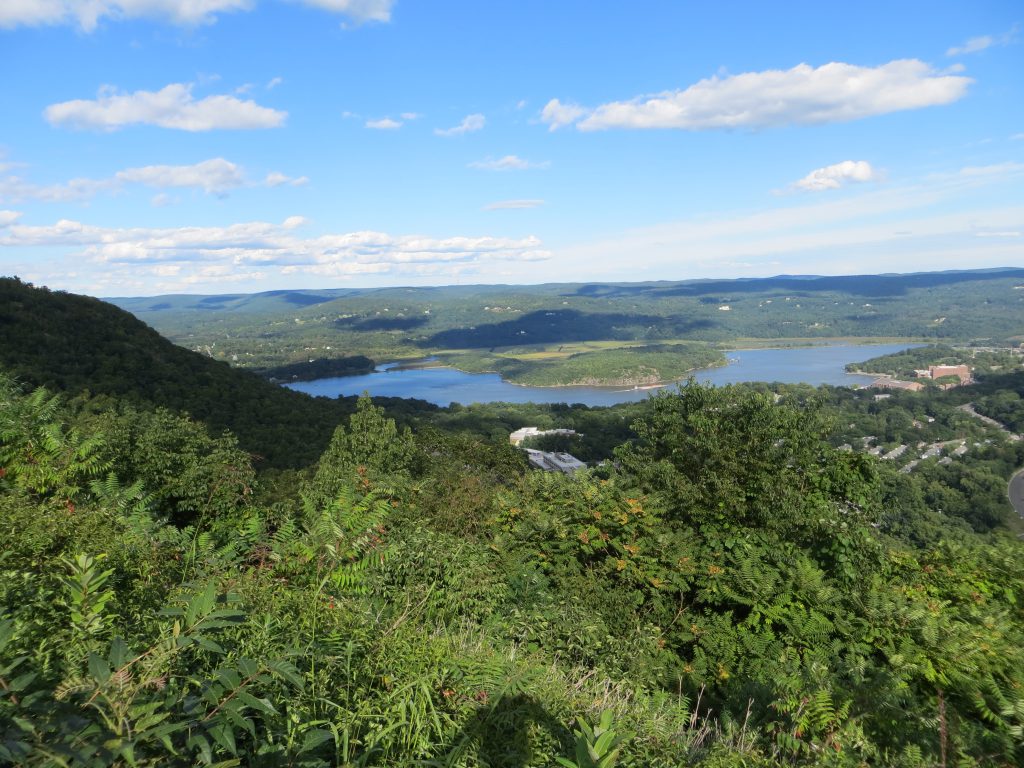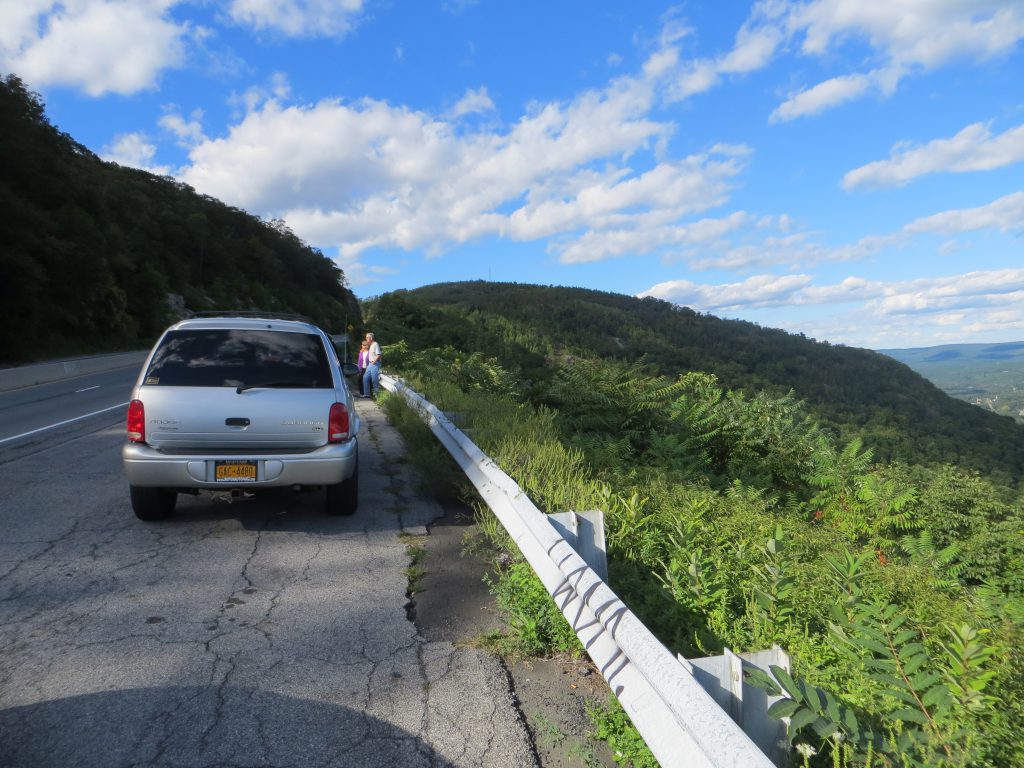 Arrived in Boston i was welcomed by Jose, my Hoster. To explain him in a couple of words: He is a really lovely genius who is originally from Mexico. I found in him a real friend. (Update Year 2018 -> We are still!)
On the first day he had to work, still he invited me to a delicious burrito in his favorite store for breakfast. Meanwhile eating he explained me the "Freedom Trail", a red line on the ground of Boston that directs you strait to all sights of the city – It's too easy, but a nice Idea, as you don't need a city map.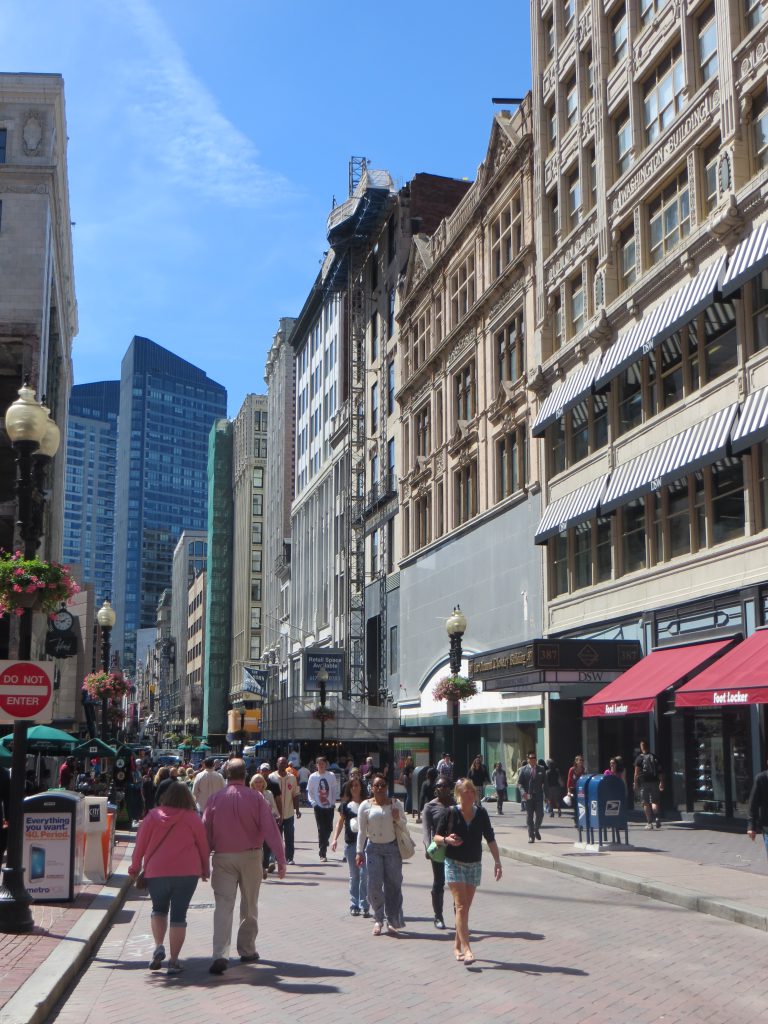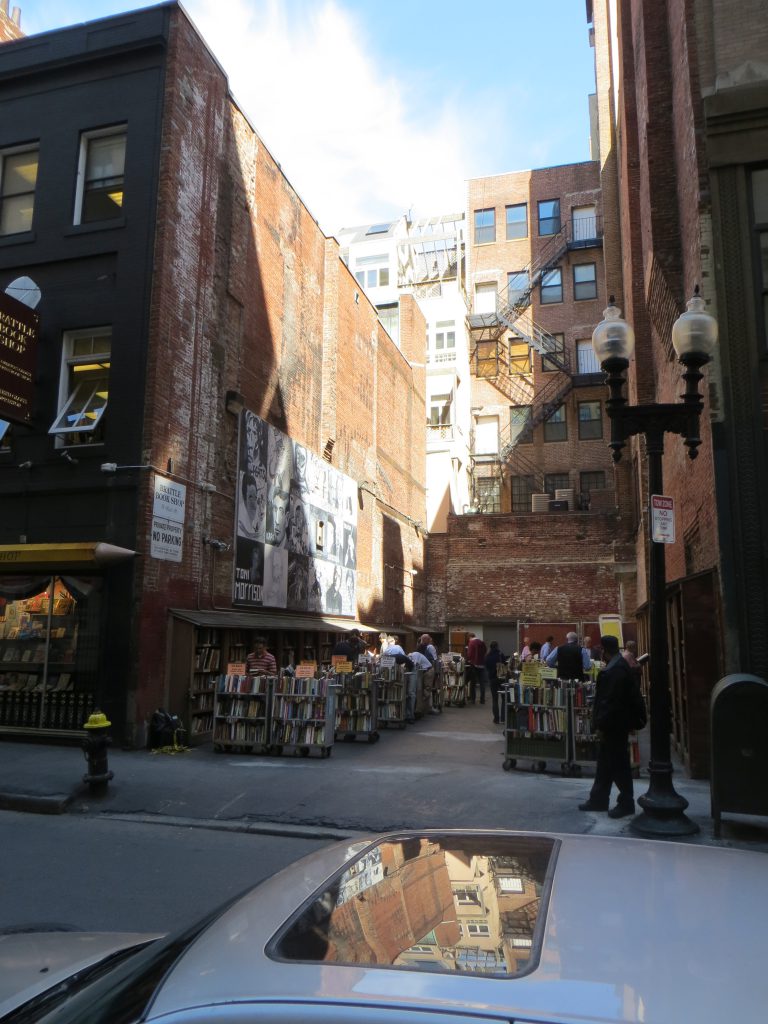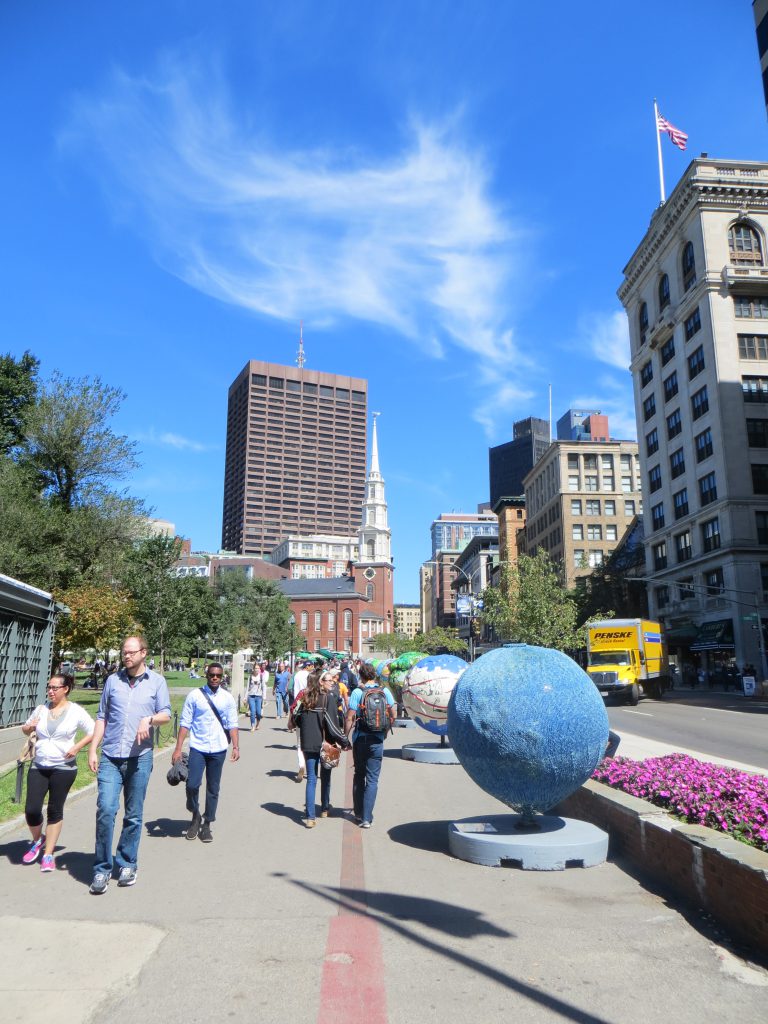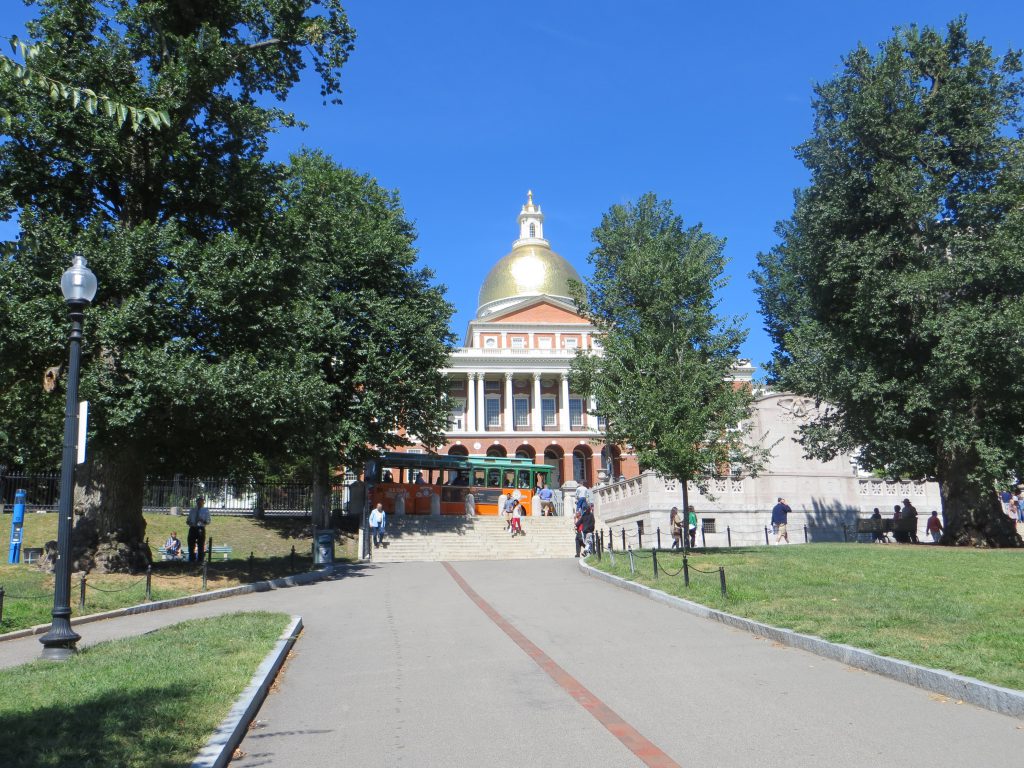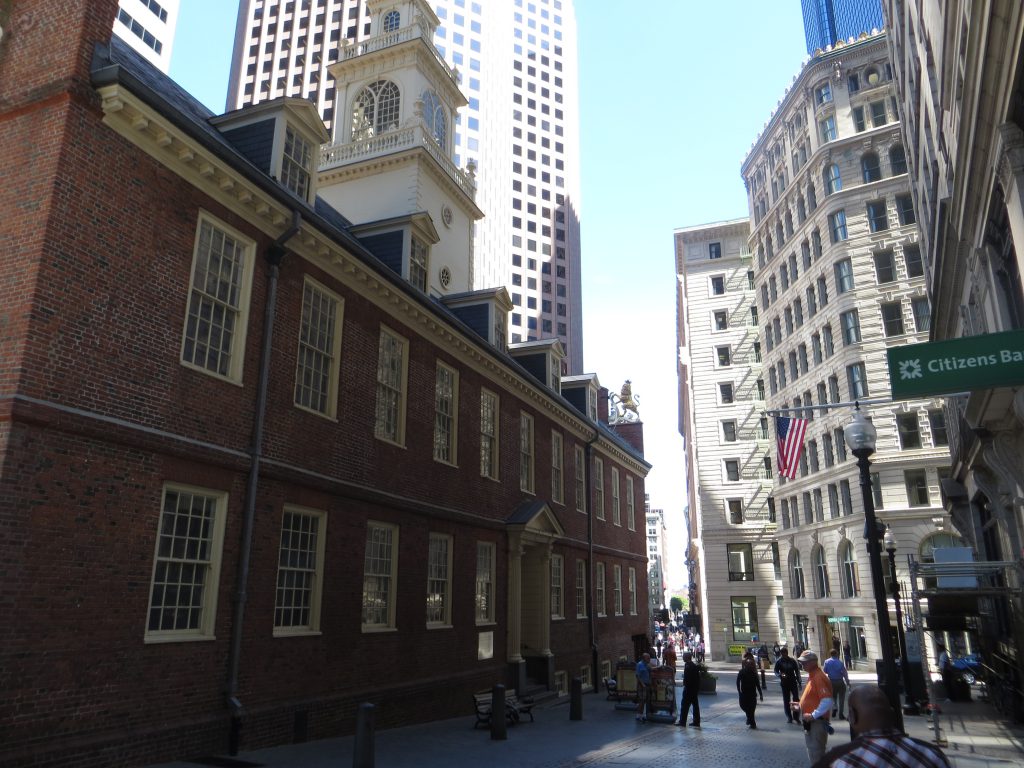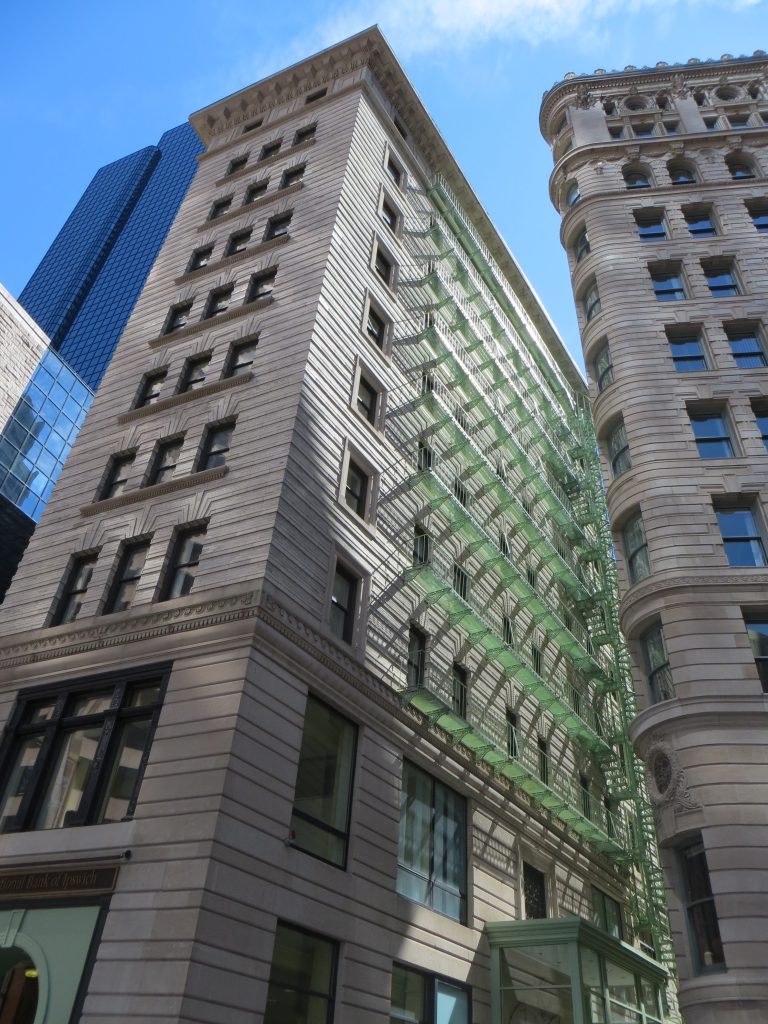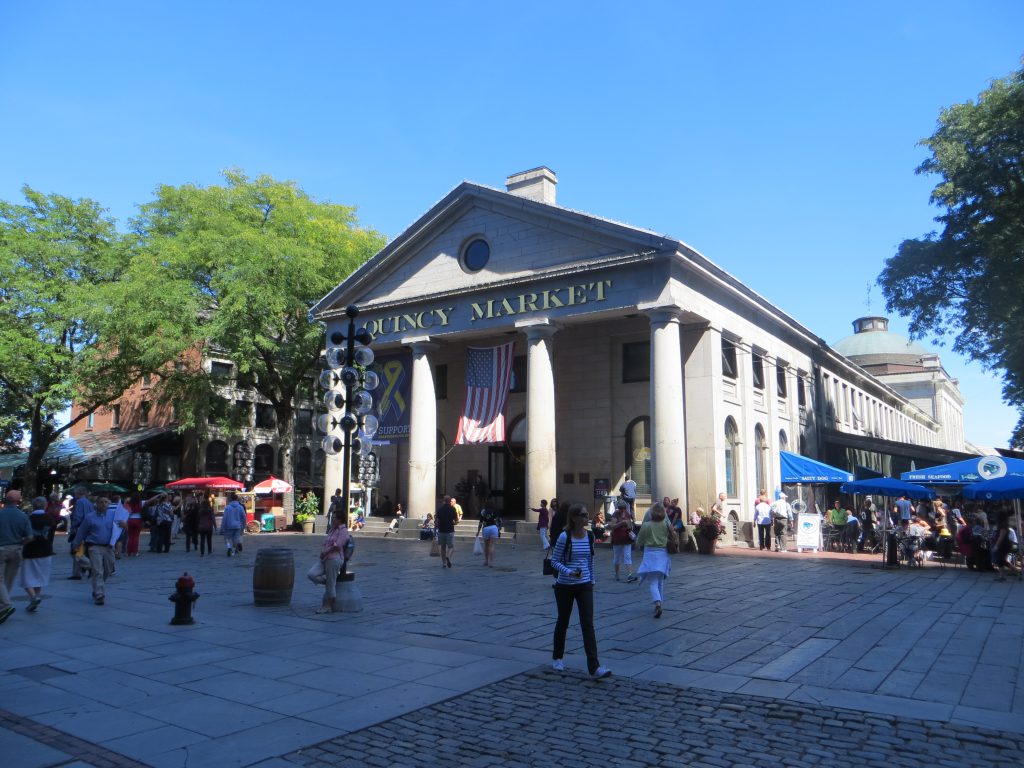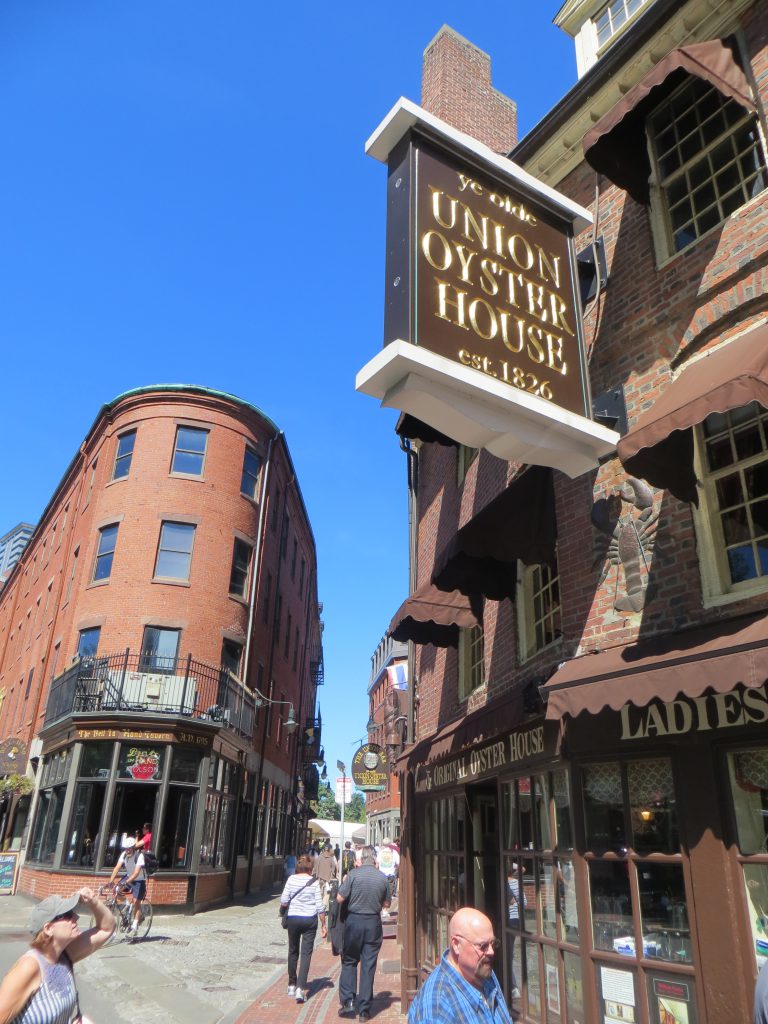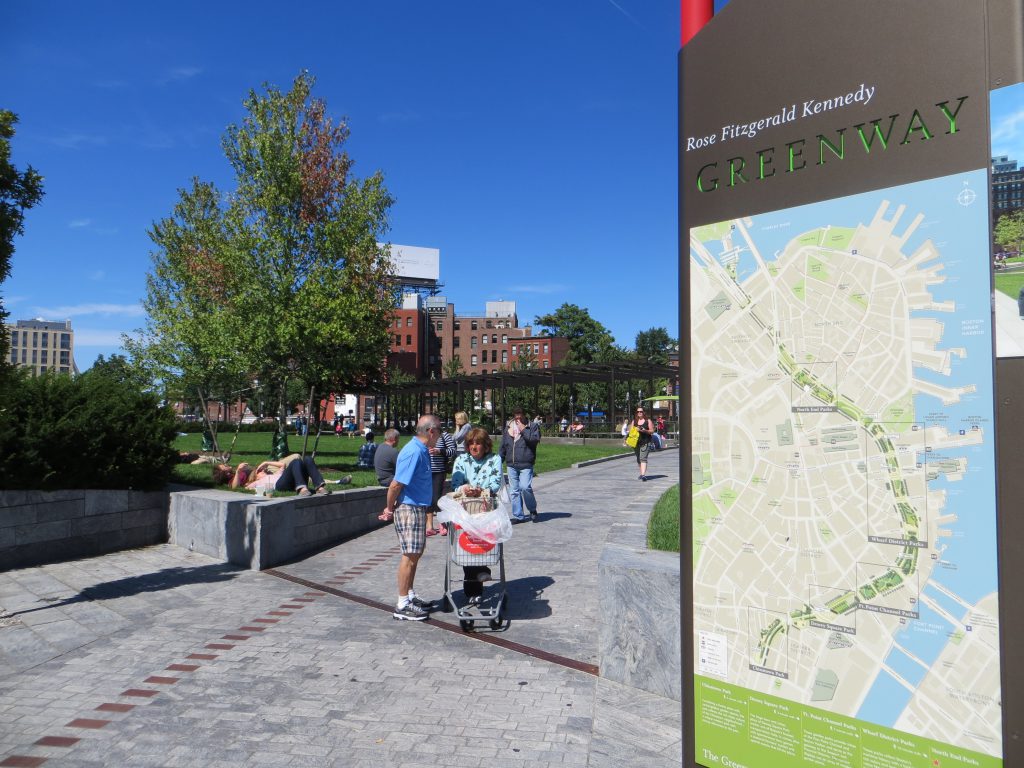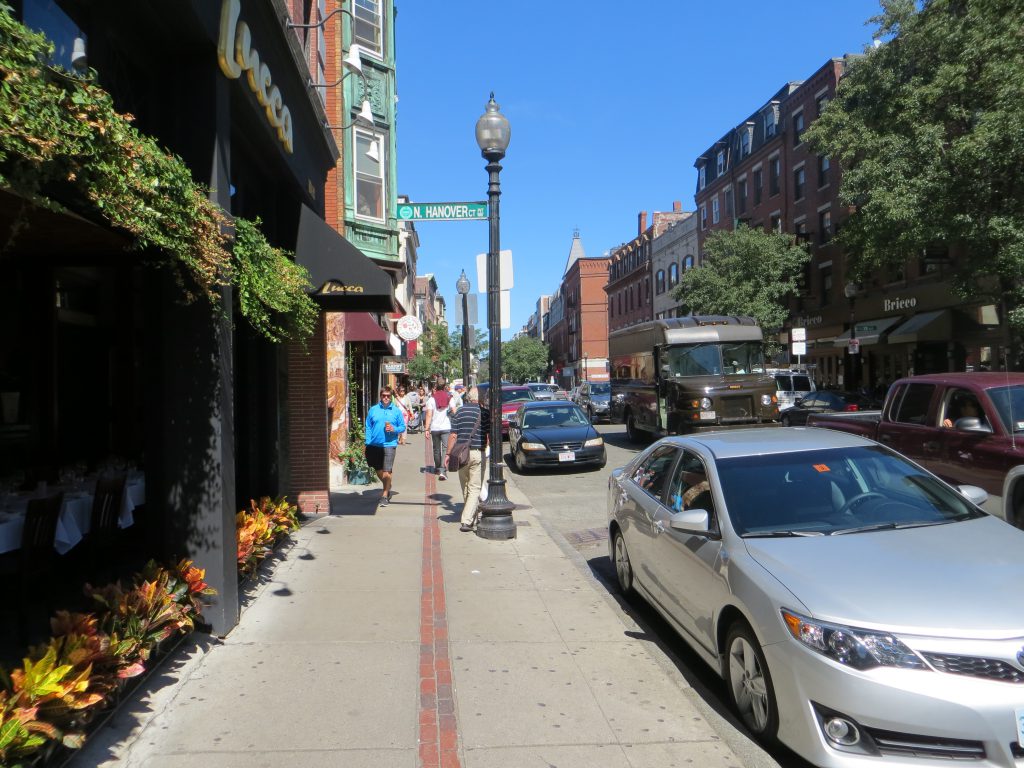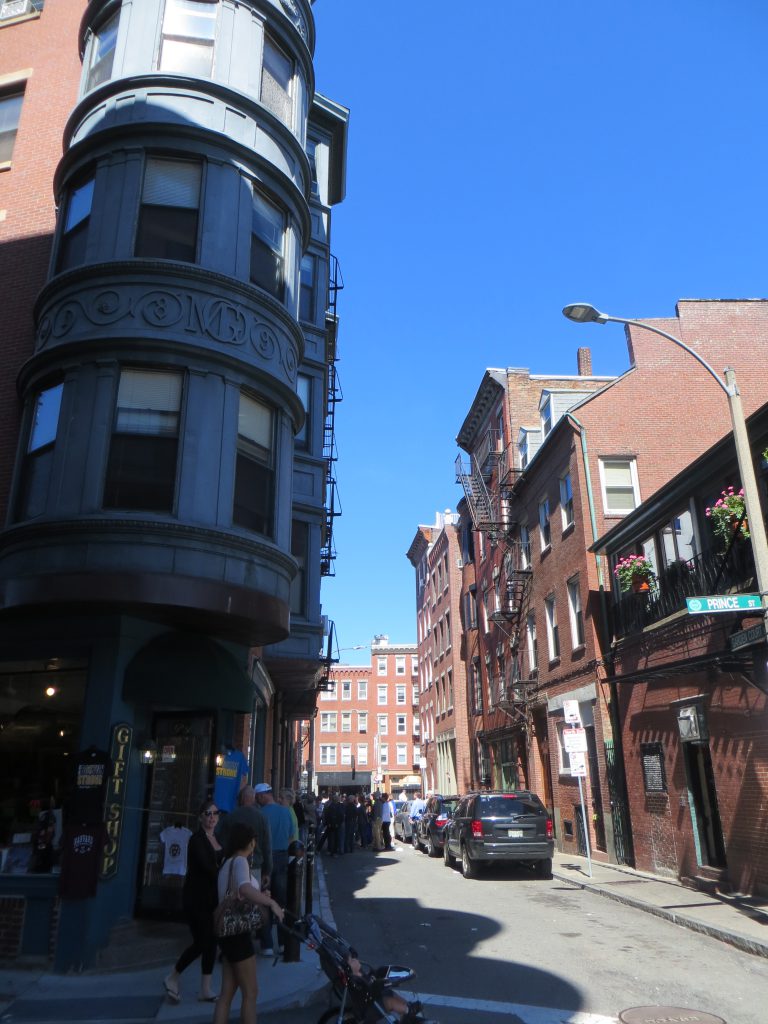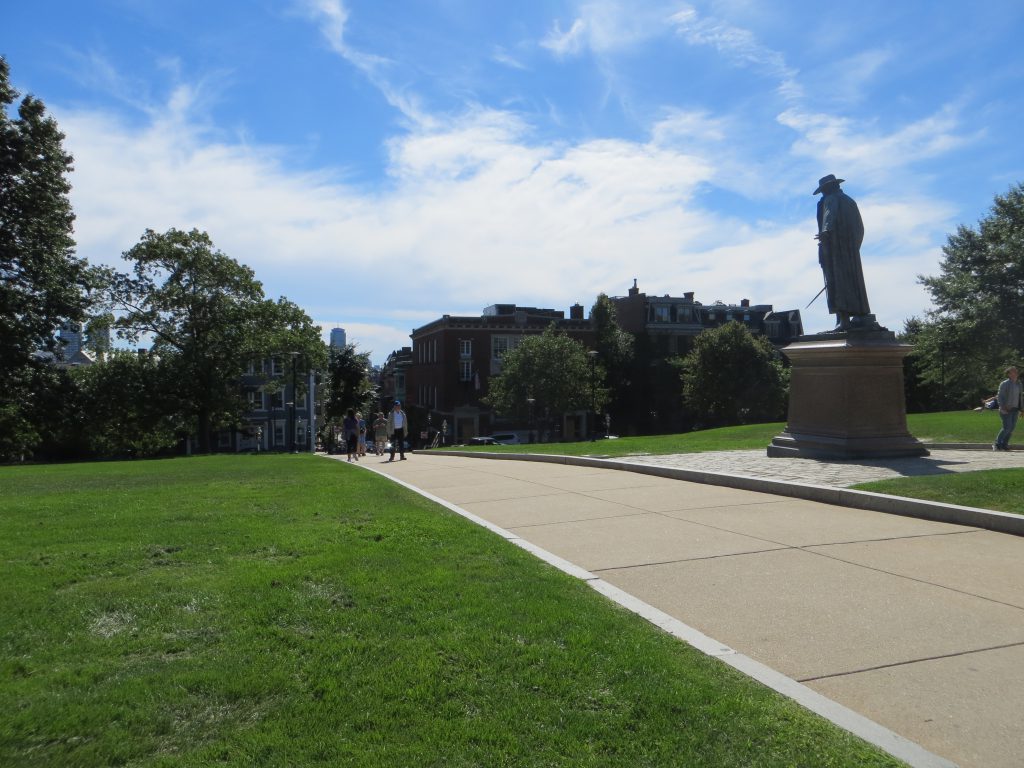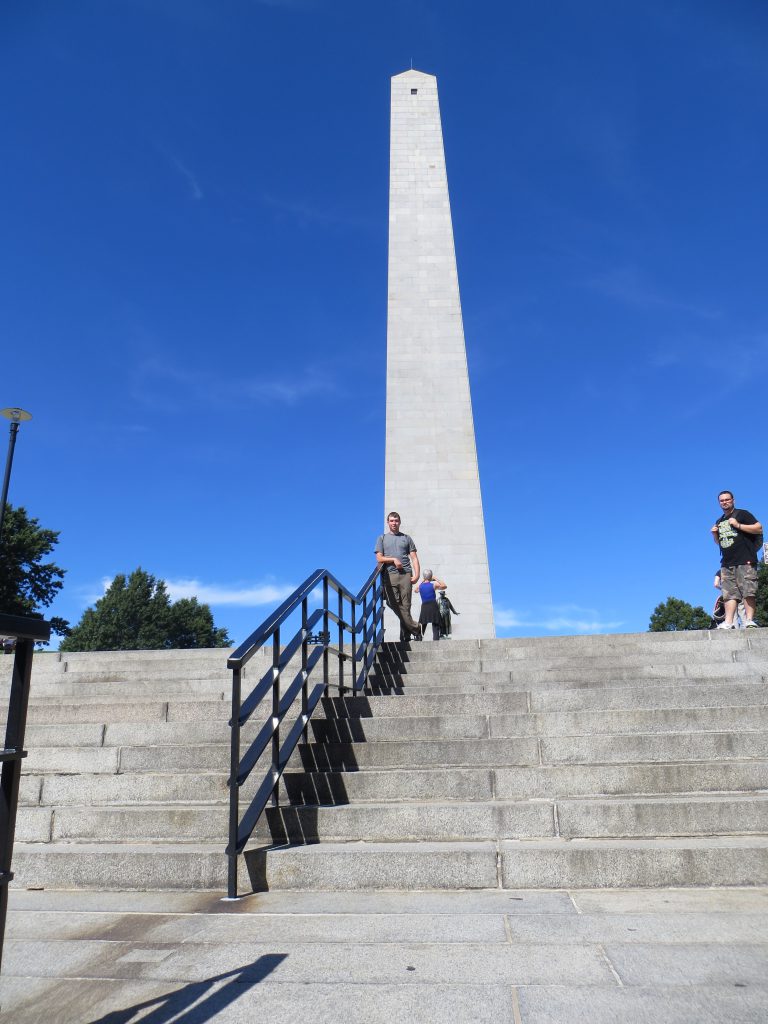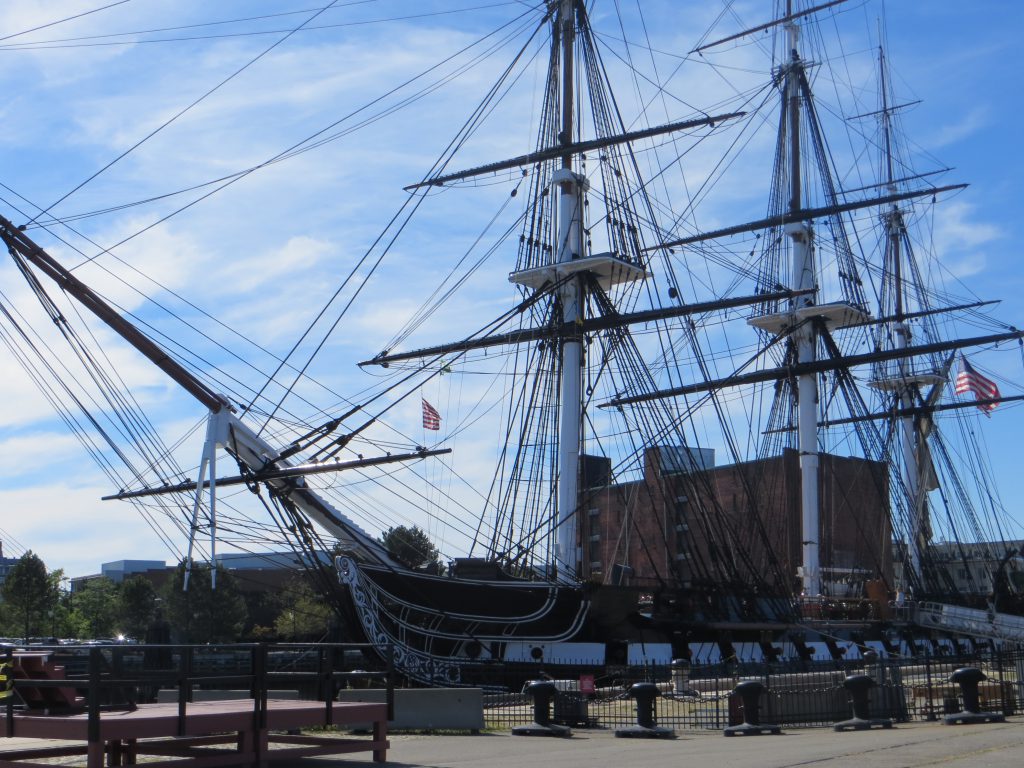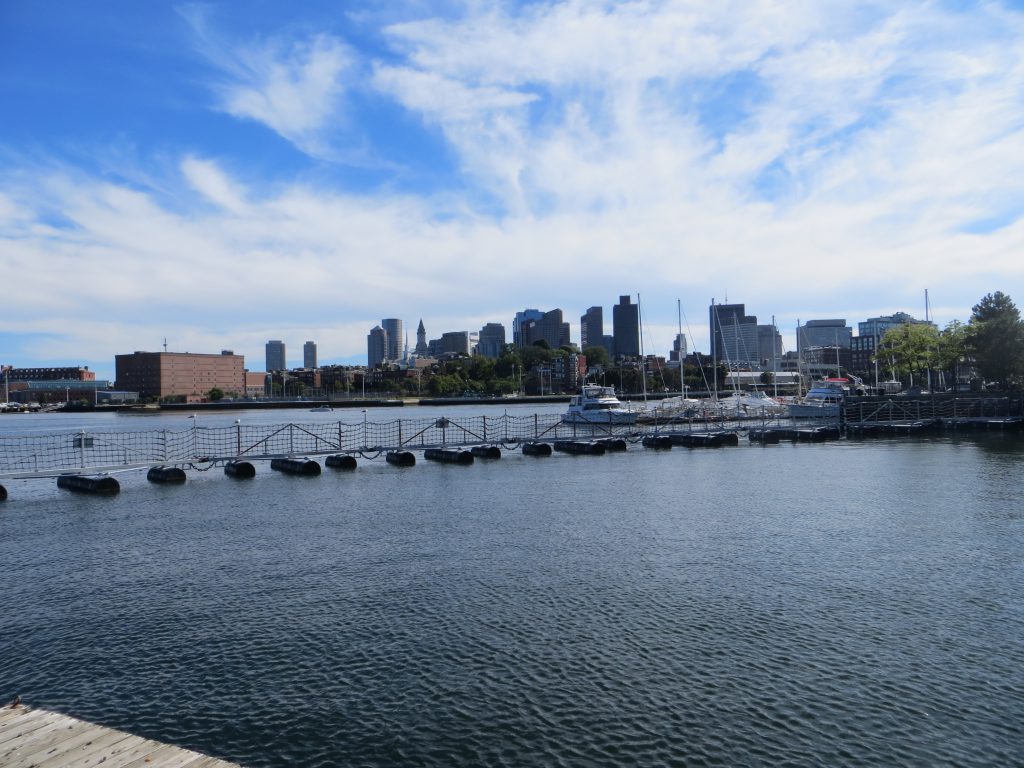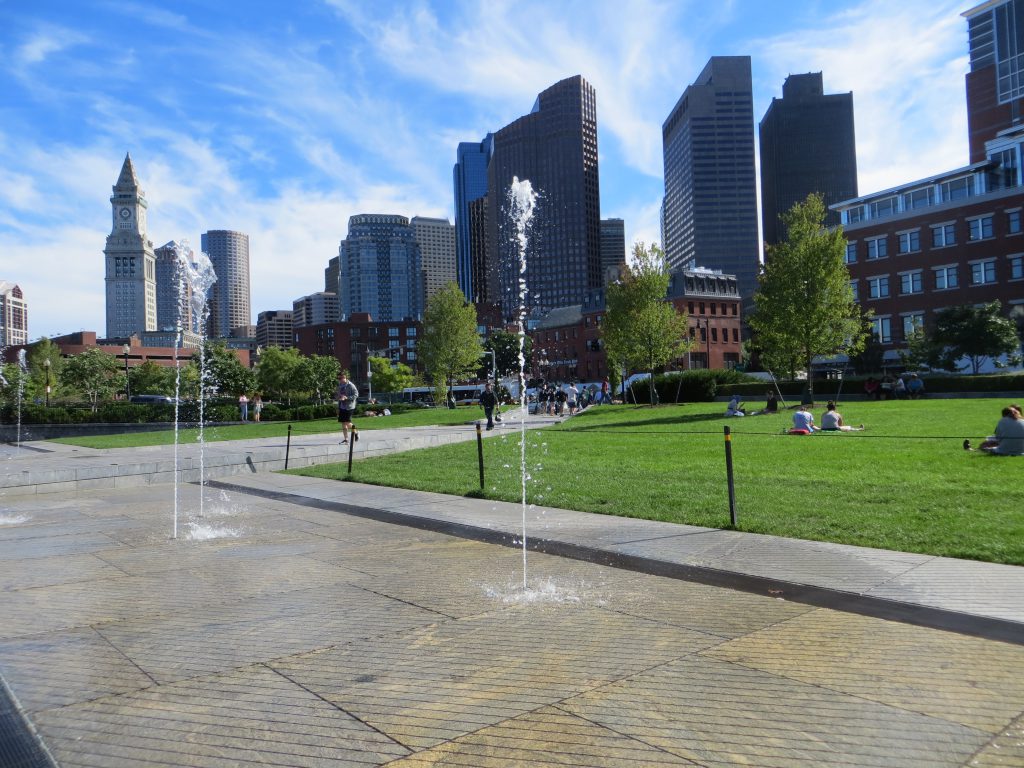 The next day was weekend, so Jose had free time to show me the city. First stop was Harvard where he studied. It's already impressiv itself with all the beautiful buildings, but the background informations made it special. We could also manage to enter one of the libraries, which are normally closed to public, but as he studied there, we found a way in.
Jose has a funny idea of remember his couchis by making short movies giving each person a character. He himself is the Evil Comrad, i was the German Shadow. Why i'm telling this now? We used the facilities of Harvard for some shots – they just look more like a Headquarter.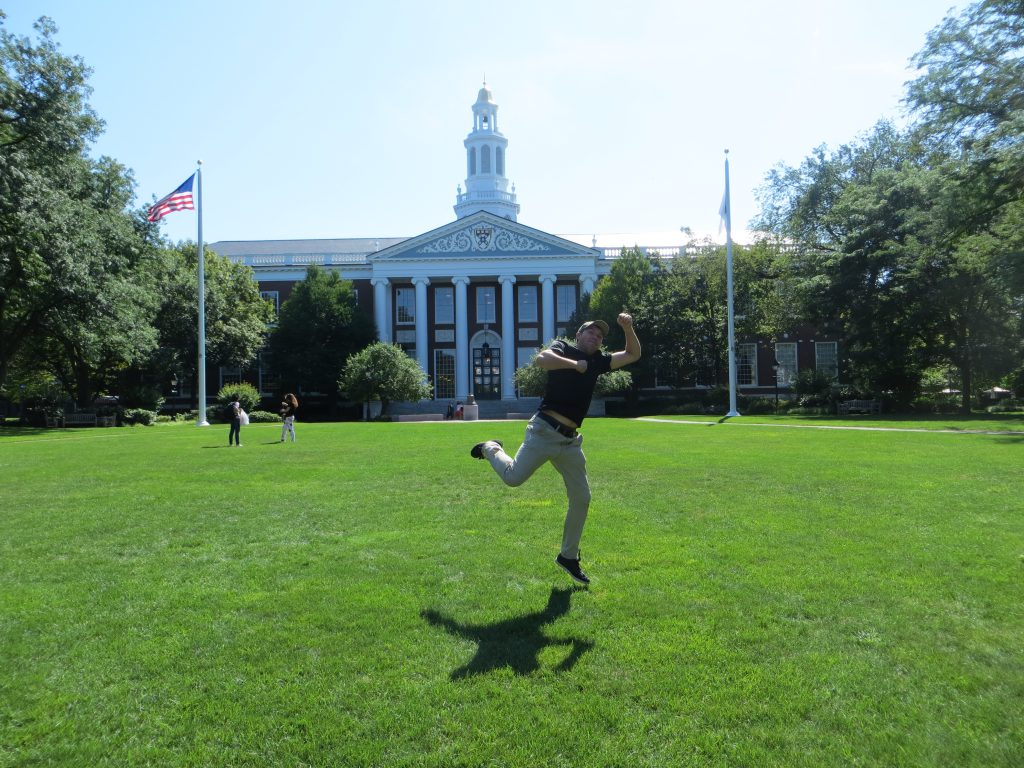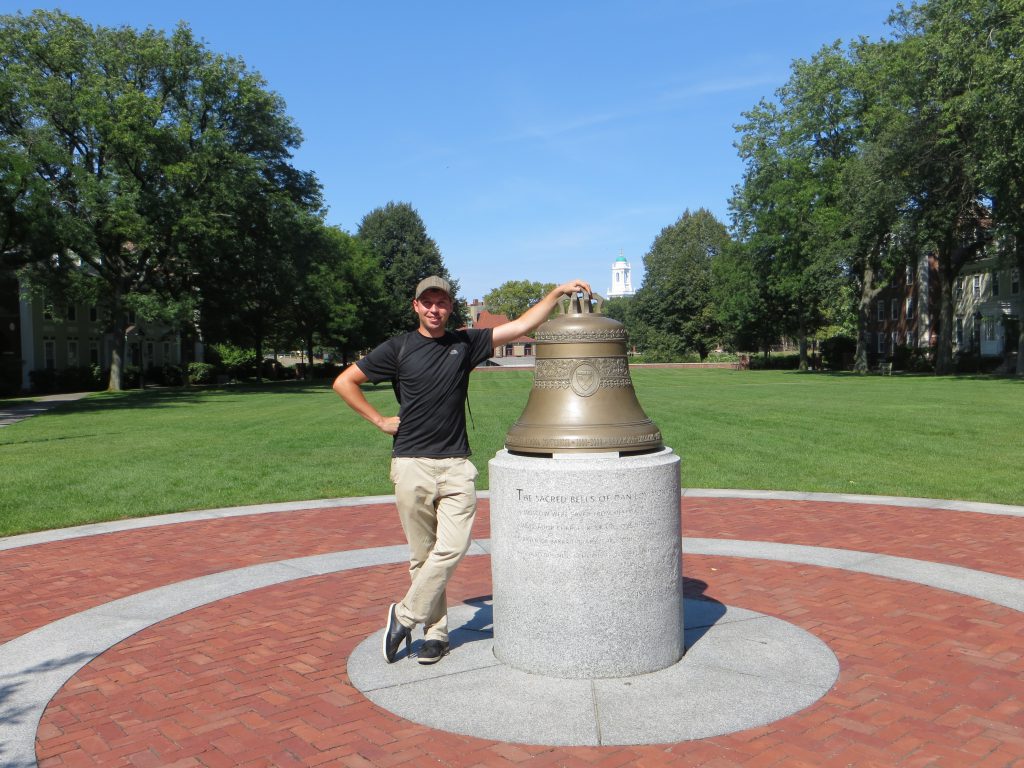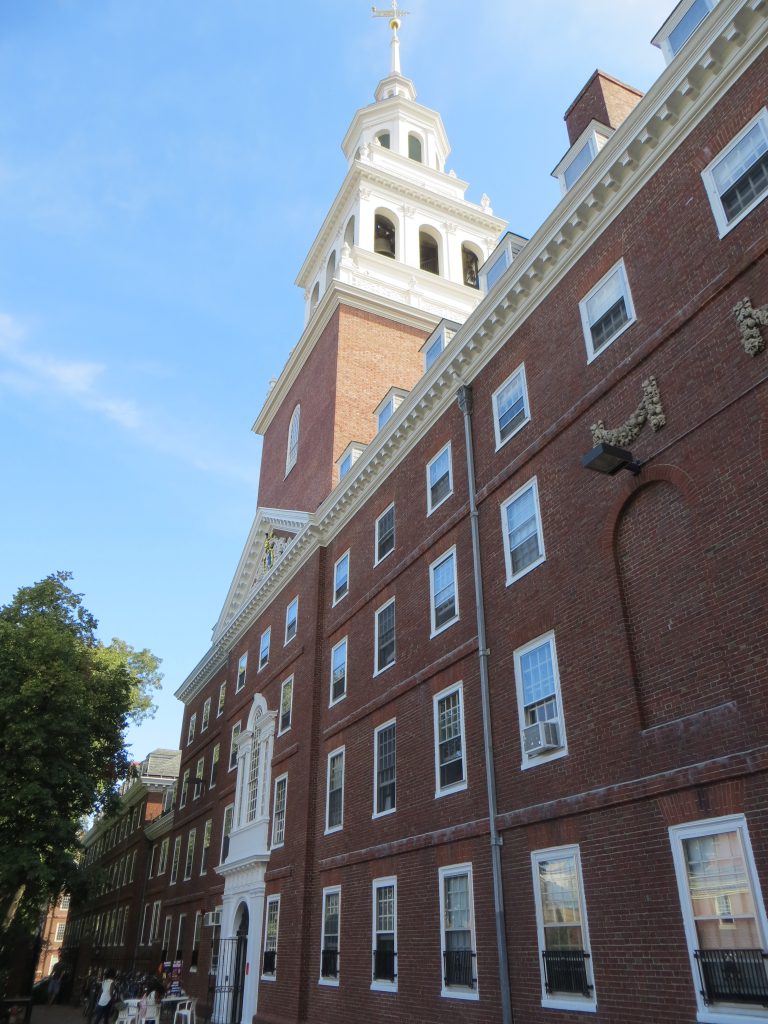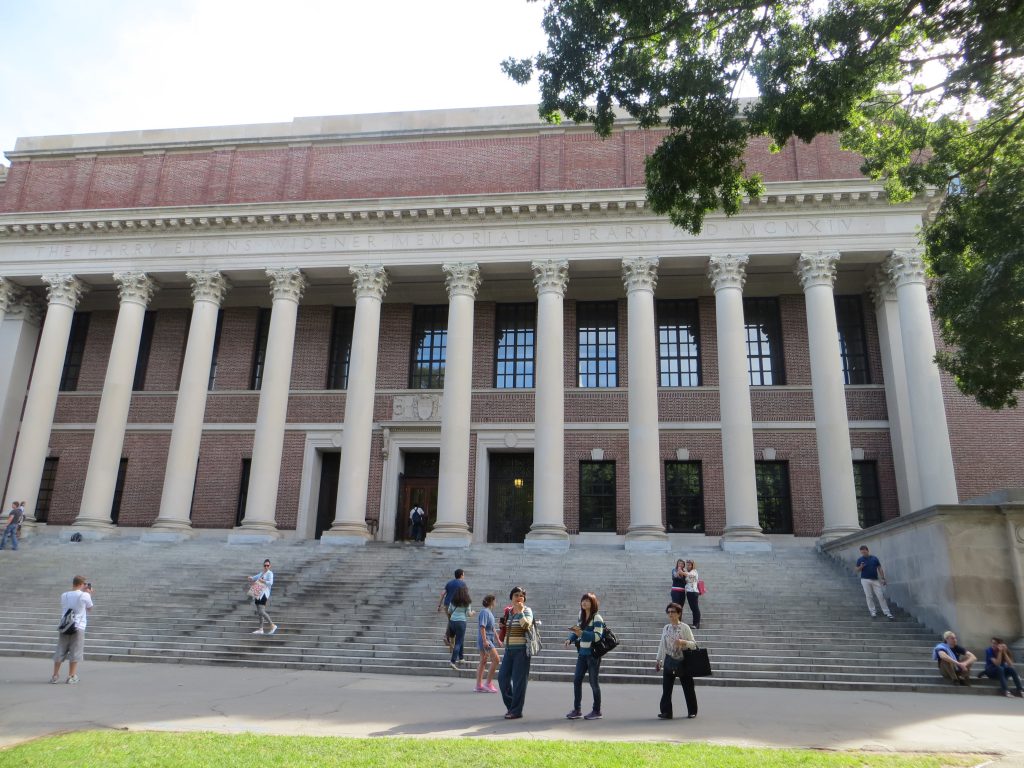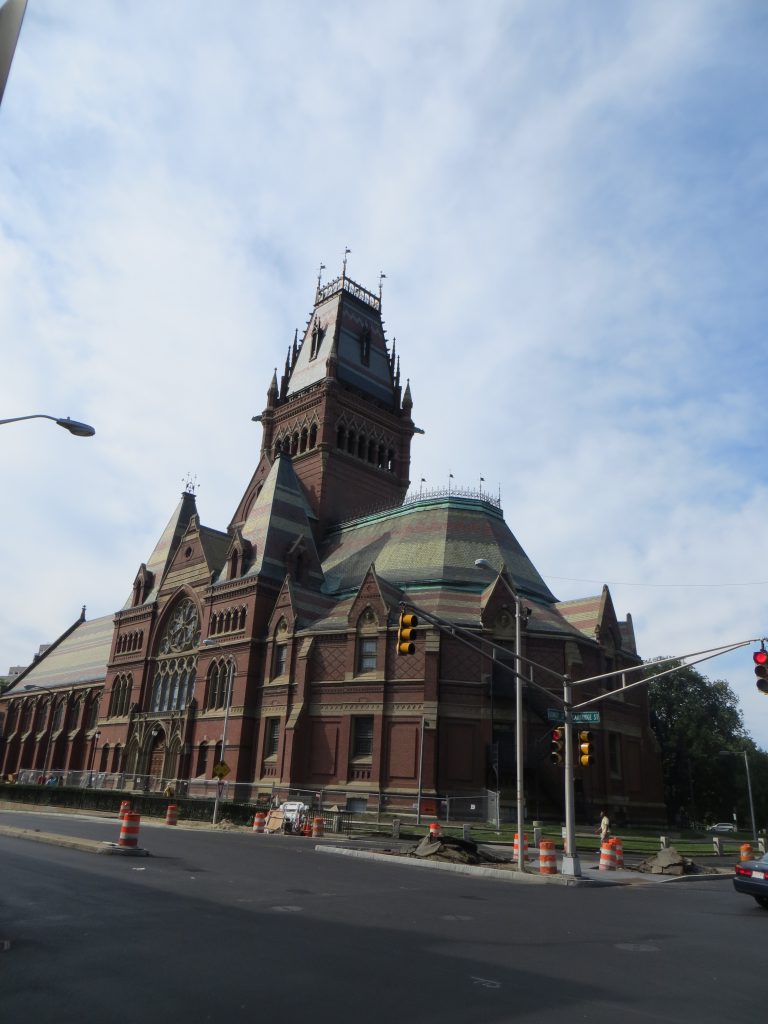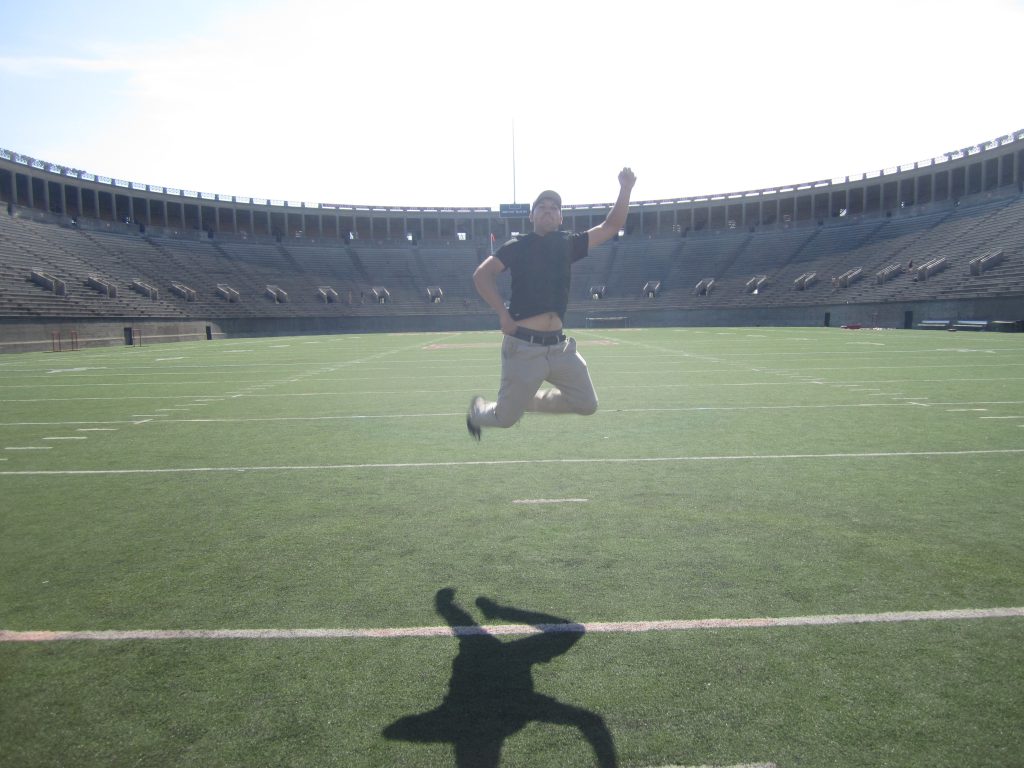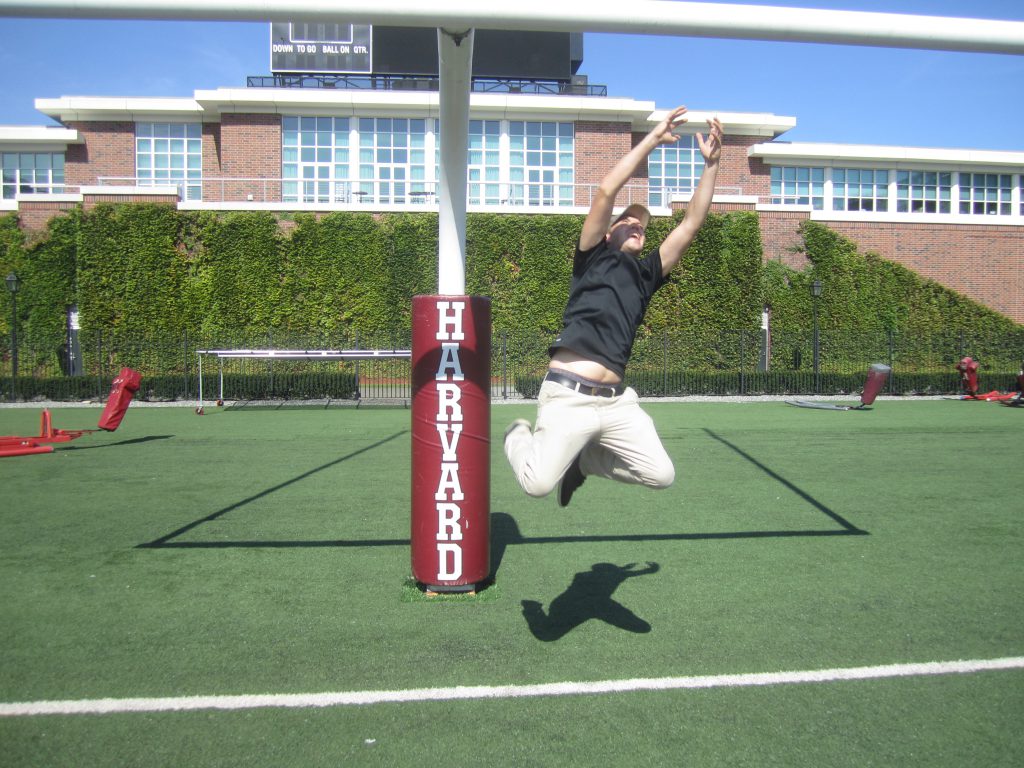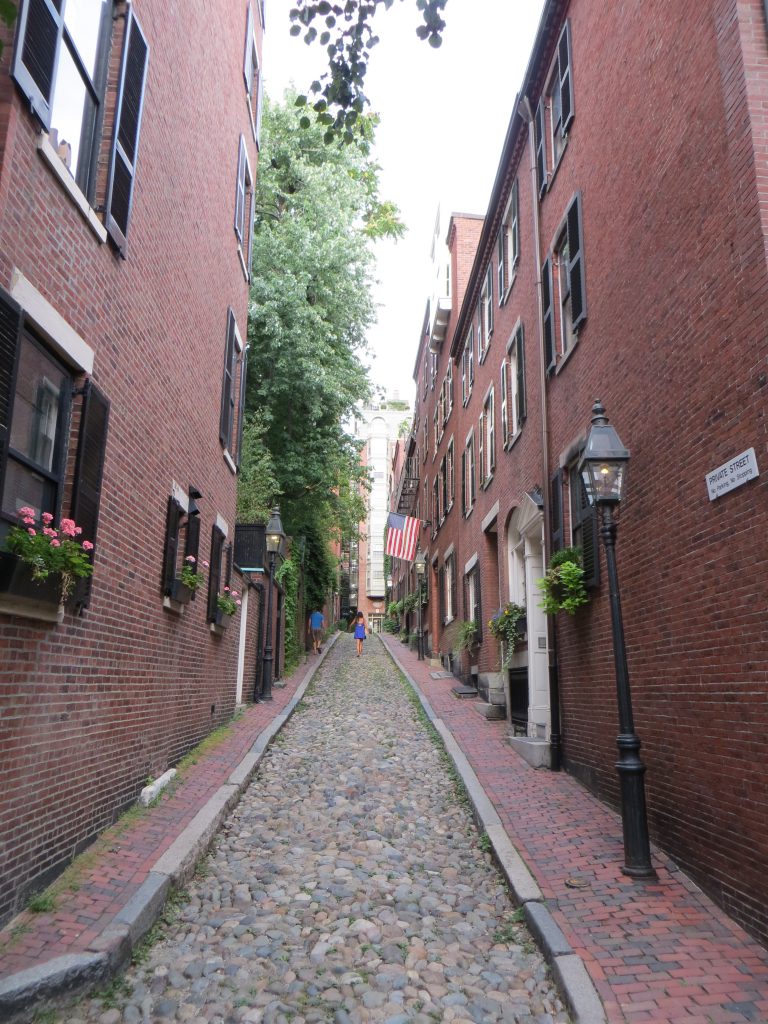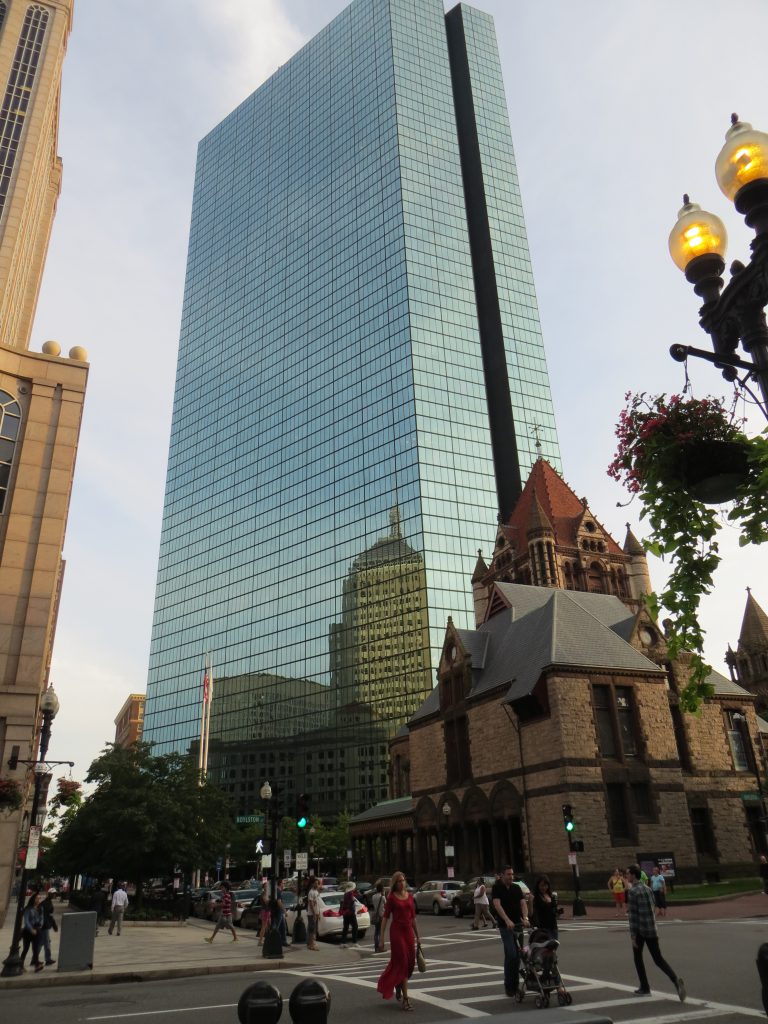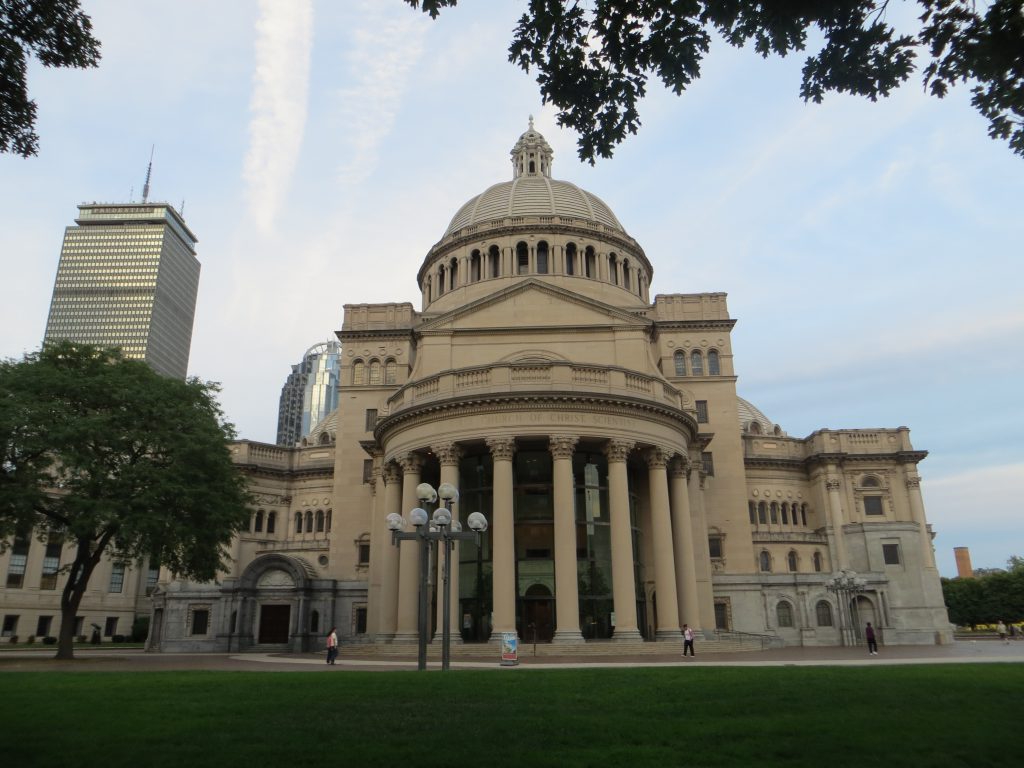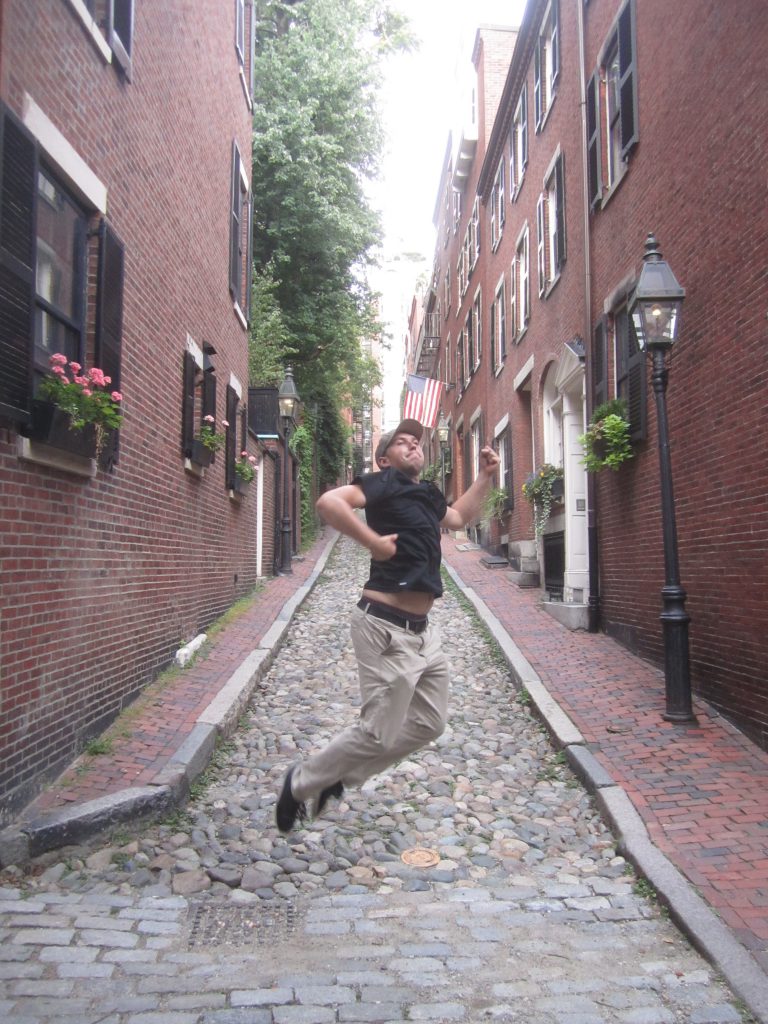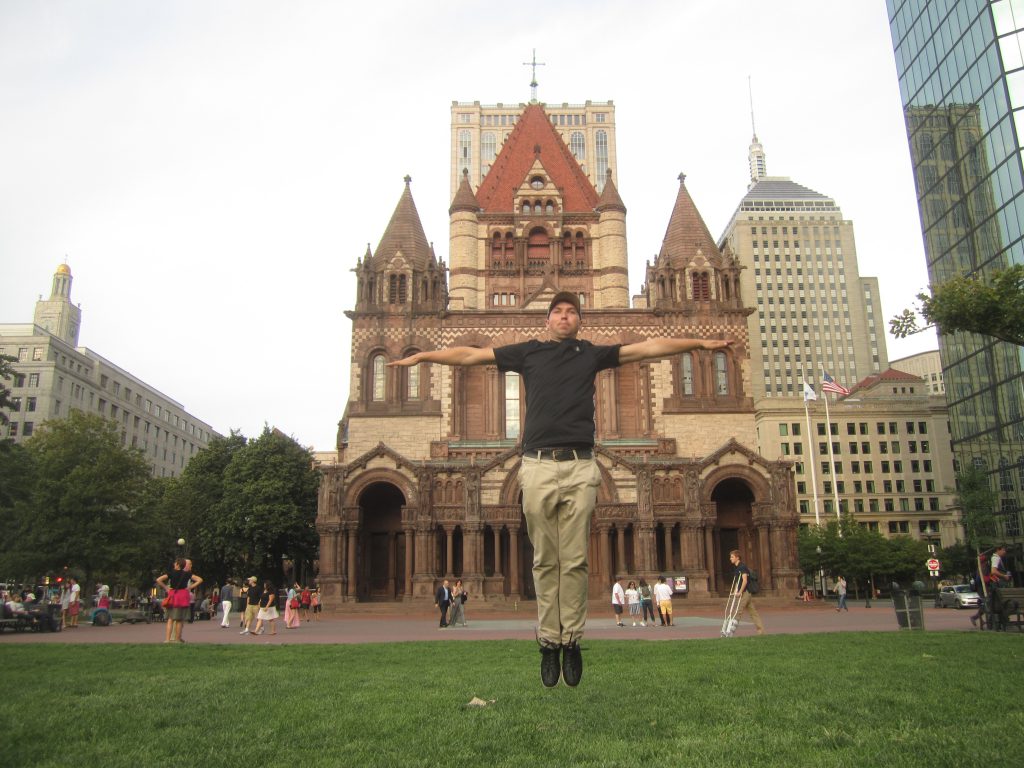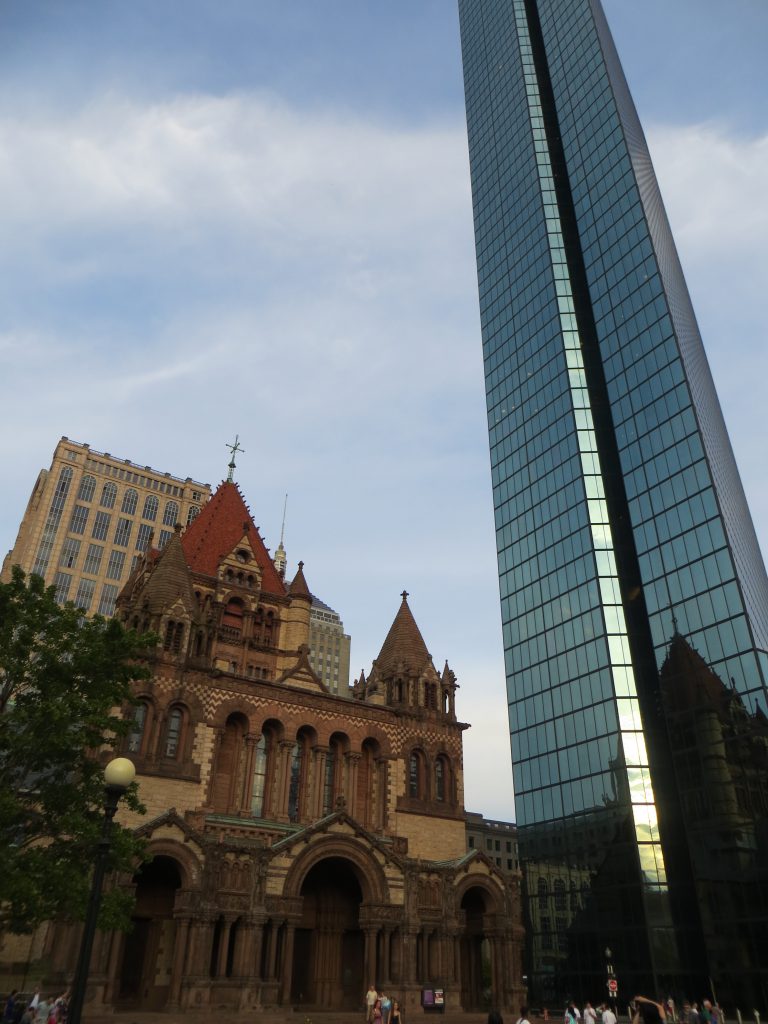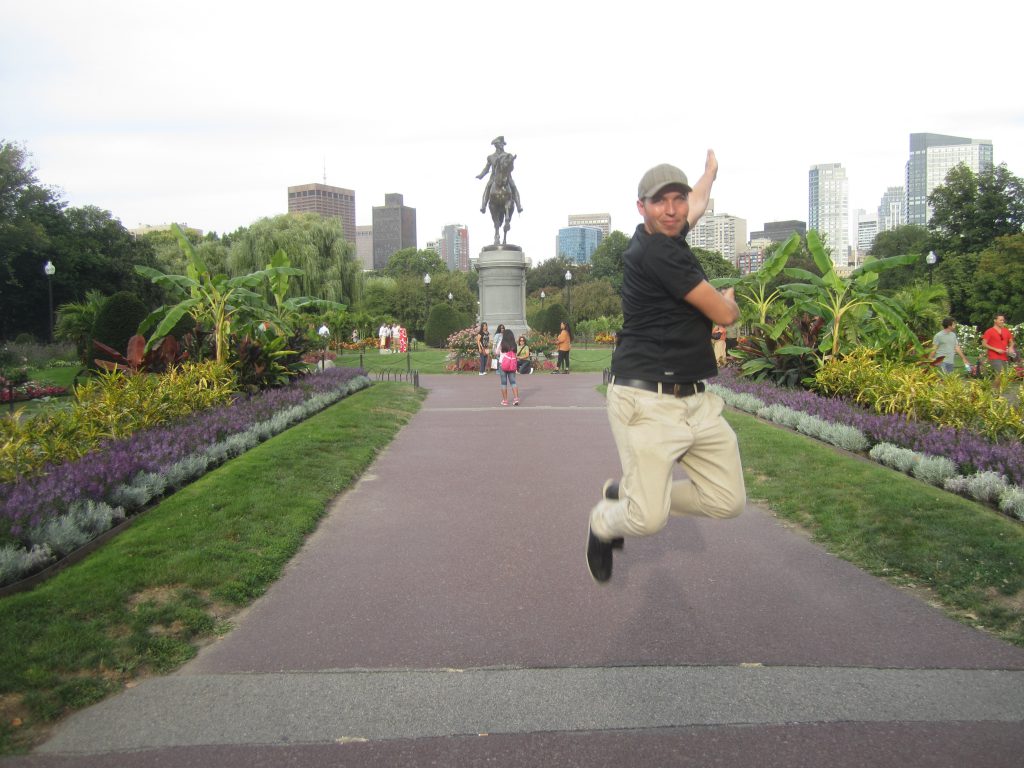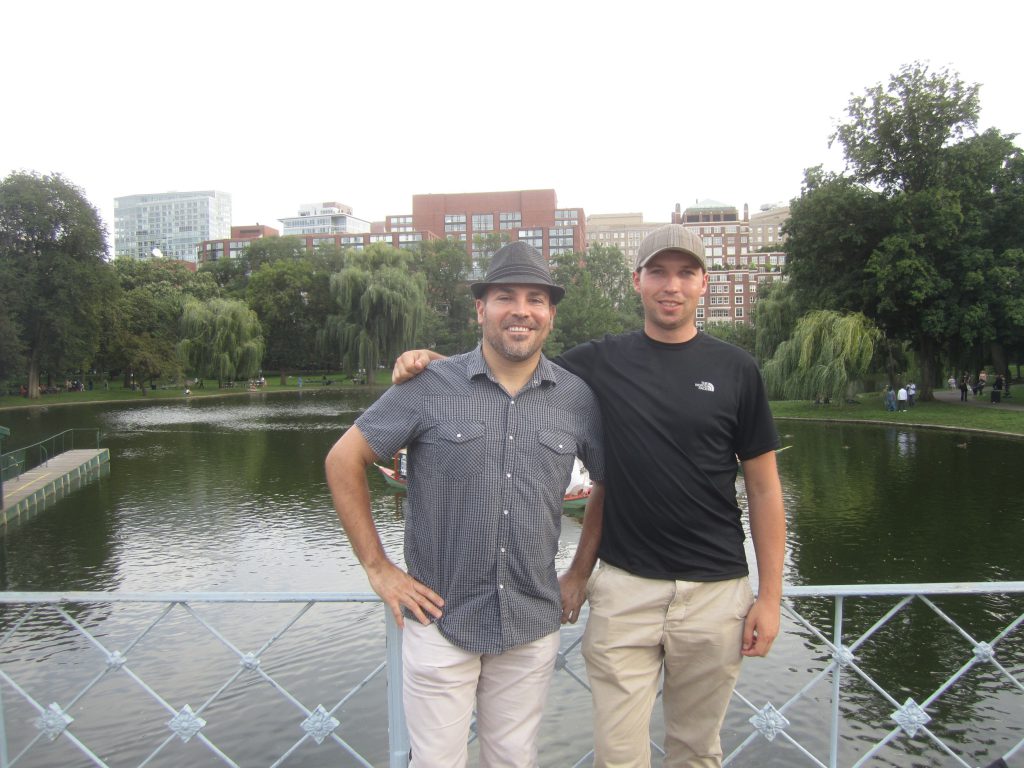 But this shouldn't have been the end of our time together. He spontaniously decided to join me on my way to Montreal.
Anyways already a big THANK YOU for everything during my stay in Boston! More adventures in the Montreal&Toronto Report.
Please share your experiences, tips and tricks about Boston in the comment section to help others!