Couchsurfing in the City that never sleeps
General Facts
Population: 8.5 Million, 20 Million in Metro
Founded: 1624
Arrival: Sea, Air, Plane, Road
Location: East Coast
Weather: humid subtropical climate, avarage temperature is 12,8°C, winter can be 2 digit in minus, summer avarage is hot and humid at around 30°C
Worldtrip Berlin Tip: Do not go to the Liberty Island for lots of money, better take the free Staten Island ferry. It passes the Statue very close, so you have a perfect opportunity for a shot with you in front of the statue – You will not have that on the Island itself, as it's small and the angle will be shit.
My personal experience
Arrived in New York I parked near the apartment of my Hoster Orlando, near Palham Parkway Station, about 35 Metro-Minutes from TimeSquare. He is a guy from Jamaica who hates summer and moved to New York as it's cold as he likes. This guy works in winter time in construction and relaxes in summer time inside. Orlando hosts up to 10 people in his apartment in this time and normally just moves out the flat for doing the laundry of the blankets. As it was cloudy and not too hot, he decided to give us a free tour all day around Manhattan.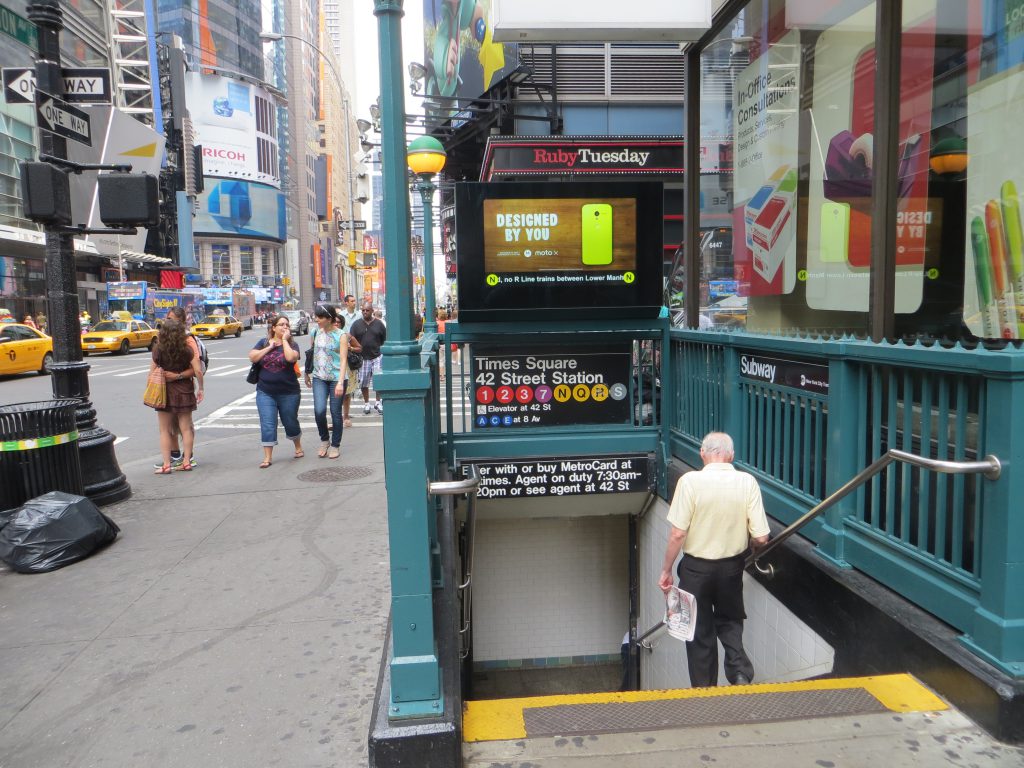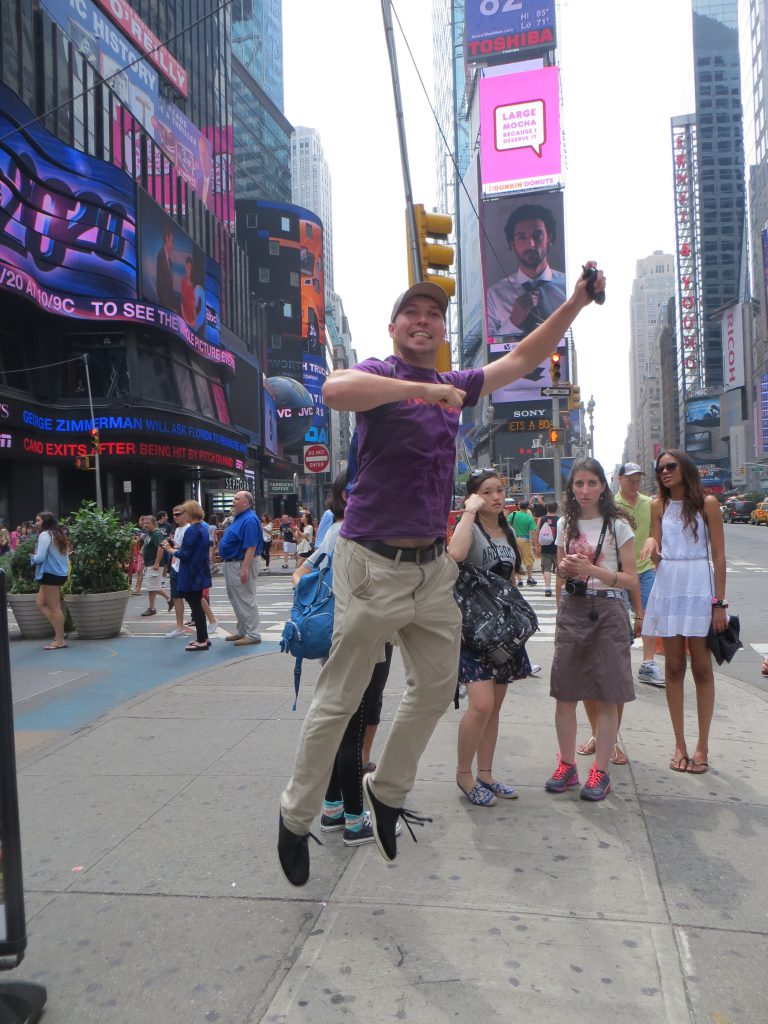 Another Worldtrip Berlin Tip I want to give you is able to be seen on the last 2 pictures. Most people just walk a bit of the Brooklyn Bridge and go back to Manhattan. Don't do that. Walk it to the end! On the right-hand side of the Bridge you will find the Brooklyn Ice Cream Factory and a Boardwalk which will offer you amazing views on Manhattan. As not many people do so, you will have a lot of space for taking photos or just enjoying yourself.
At the very end I want to credit this photo to Orlando. The photos shows him with some of the other couchis at the Metro-Station.
Thx for your time and hospitality.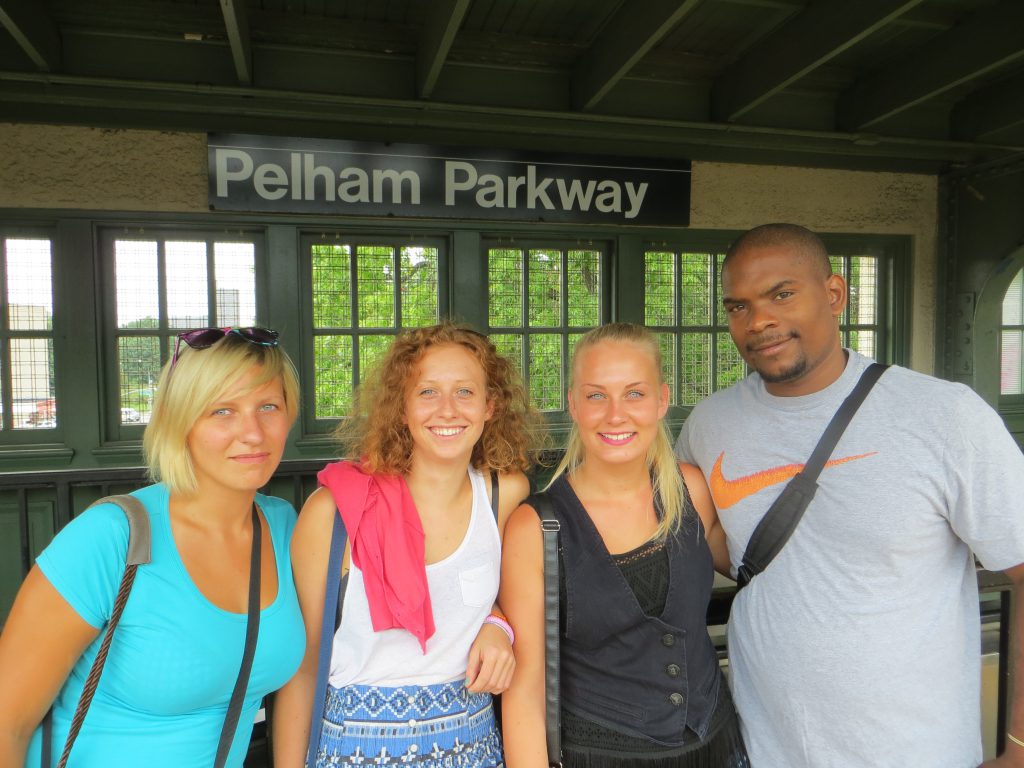 Please share your experiences, tips and tricks about NYC in the comment section to help others!