Day 3 started with an easy destination. The Cao Bang war memorial what was just 250m from our door step.
The follow up ride to our place to homestay in Ban Gun were also some easy 80km on a good road, so we needed with 1 stop around 2h to reach it.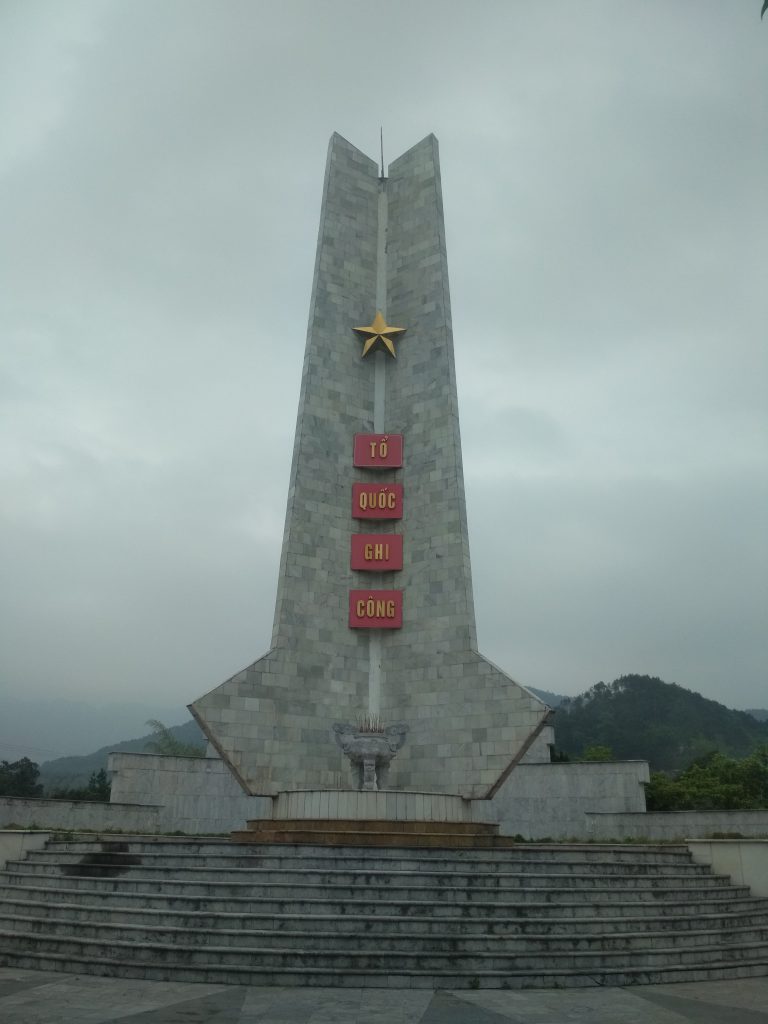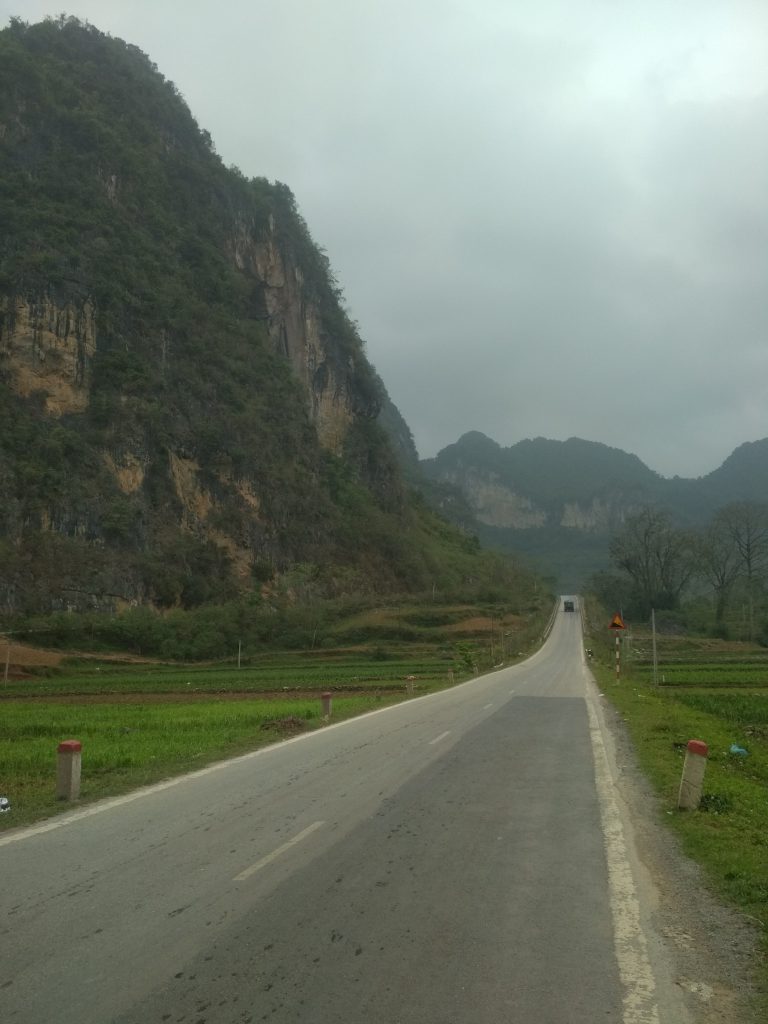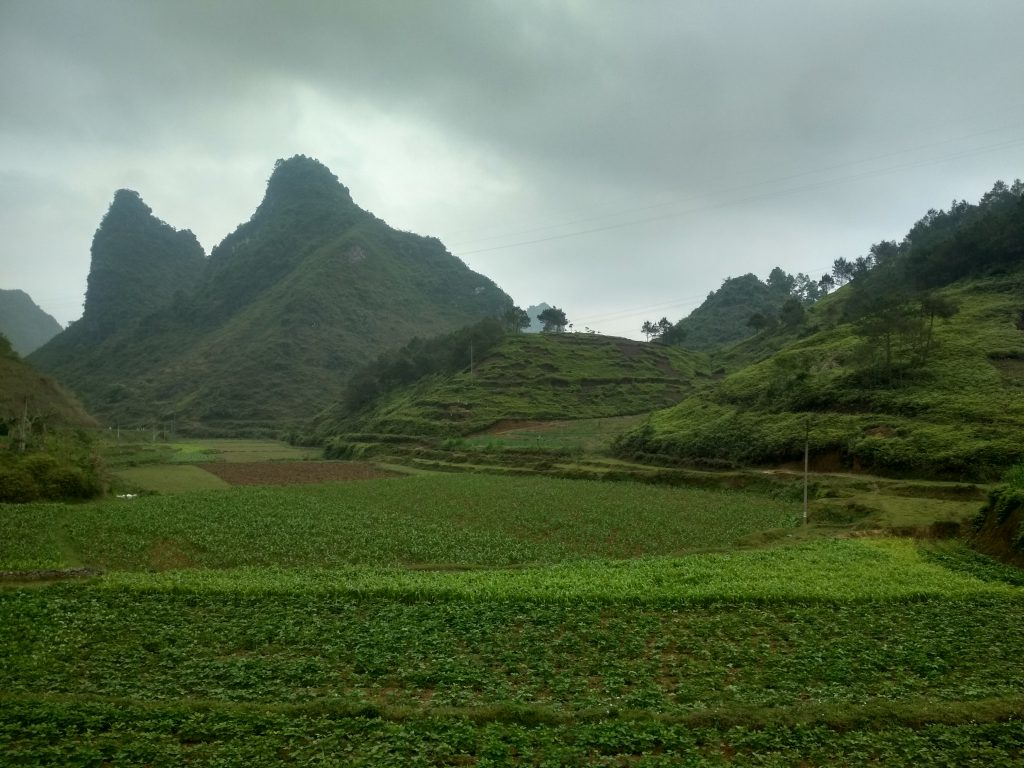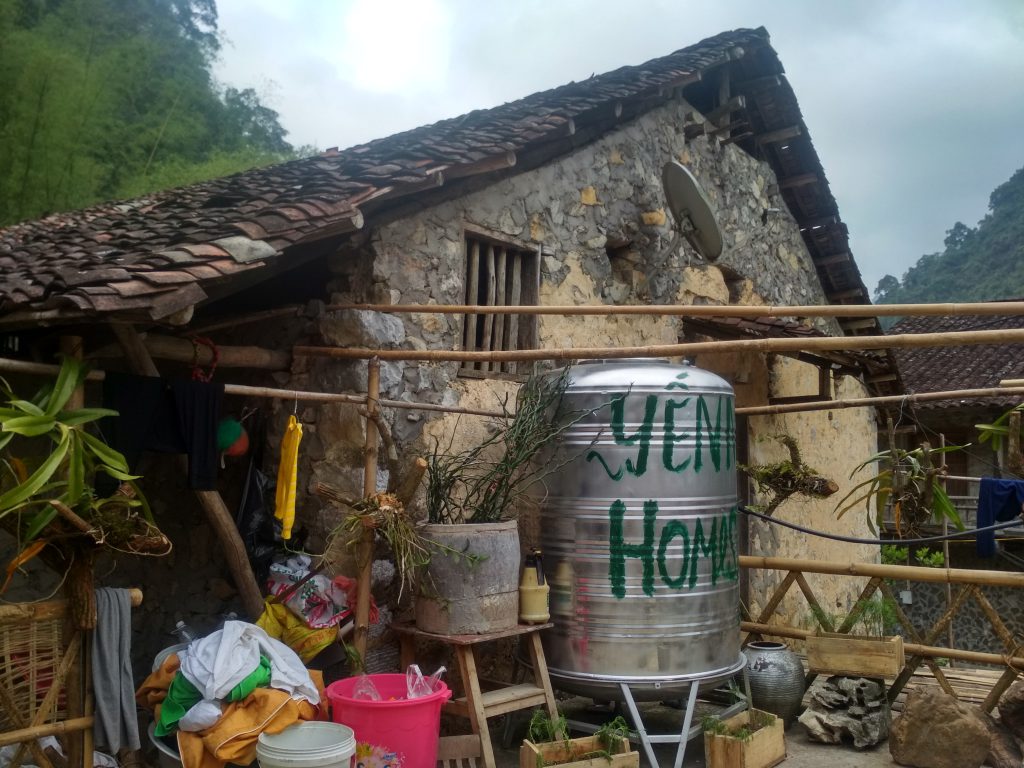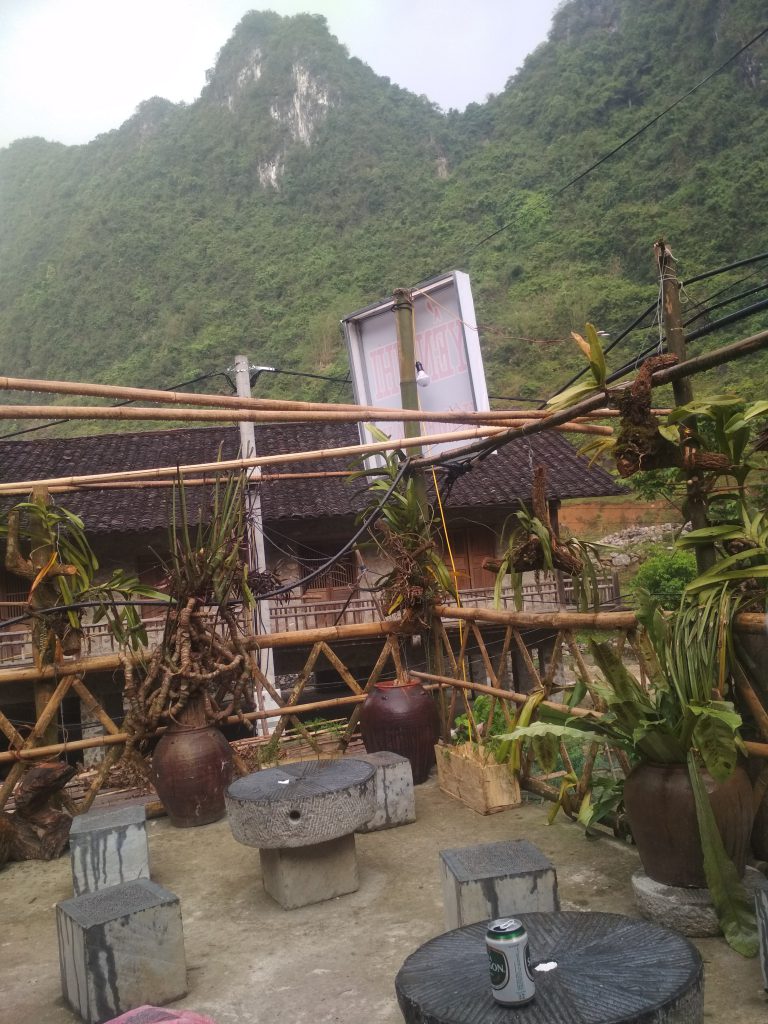 The homestay (Yen Nhi Homestay) was nice and lively, so we stayed with around 15-20 other people there which ended up in a nice drinking evening.
But, before we went to the main attraction and our main goal on half way of the trip: The Ban Gioc waterfalls.
The entrance to the falls were fair 45.000 dong, but if I'm honest, it is not worth it. Not that the falls are shit, no, it's the Chinese side that ruins it for everybody. Let me explain this:
The falls end up in a river, which is the border of China and Vietnam. The Vietnamese side is pretty chill and has some smaller falls for its own. There are not so many people and the Vietnam people come there for pick nicks or wedding photos. The atmosphere is friendly and peaceful.
The Chinese side is packed with thousands of tourists; the mountains are covered in artificial walkways and the river is jammed by tourist boats full of Chinese tourists. The boats bring them really close to the waterfall, so there is the chance to do a selfie, so basically the view is blogged all day long with boats full of people who are standing with their bag to the waterfall and watch it on their phones. Sadly, all this effect the people on the calm Vietnamese side as well. Luckily, there is still the smaller waterfall which the Chinese can't reach.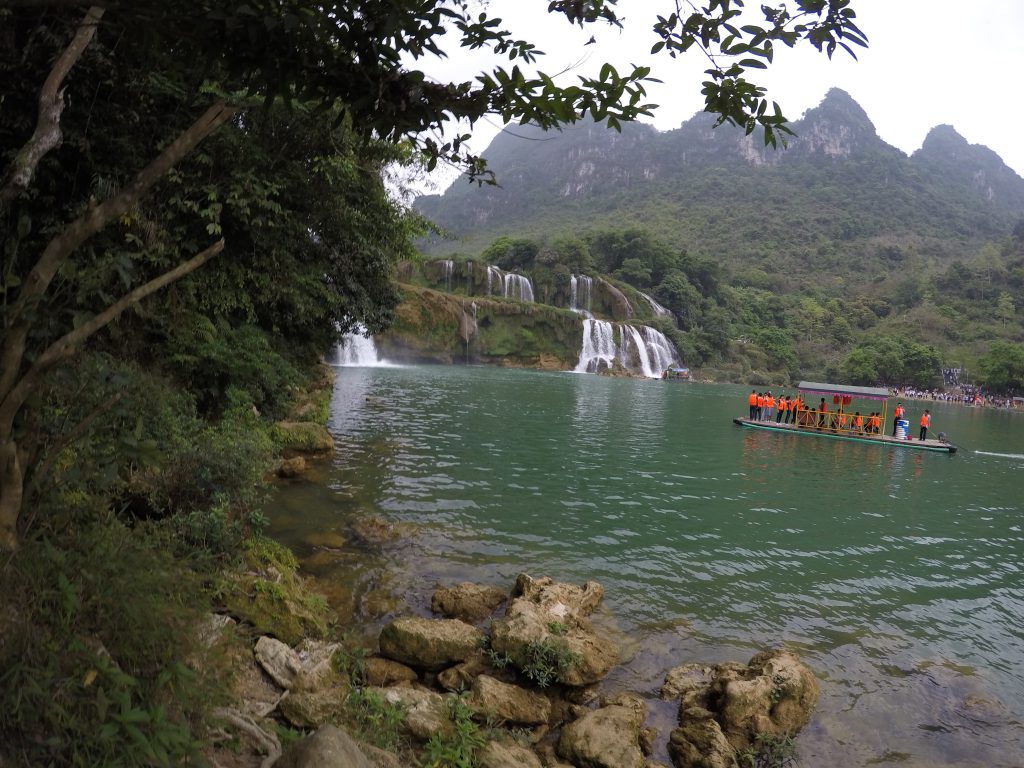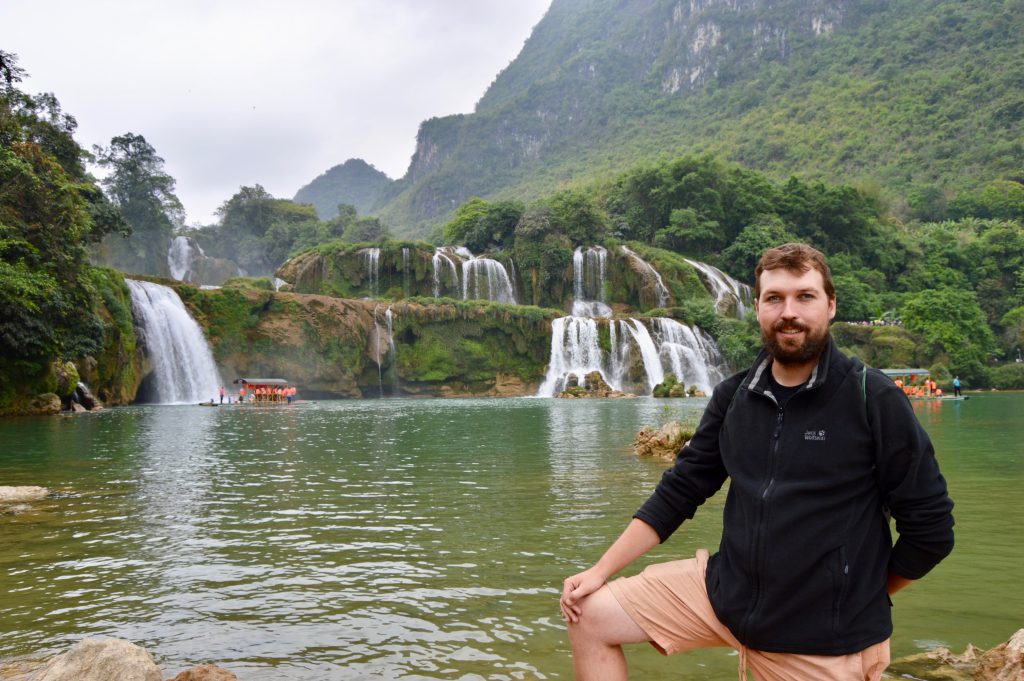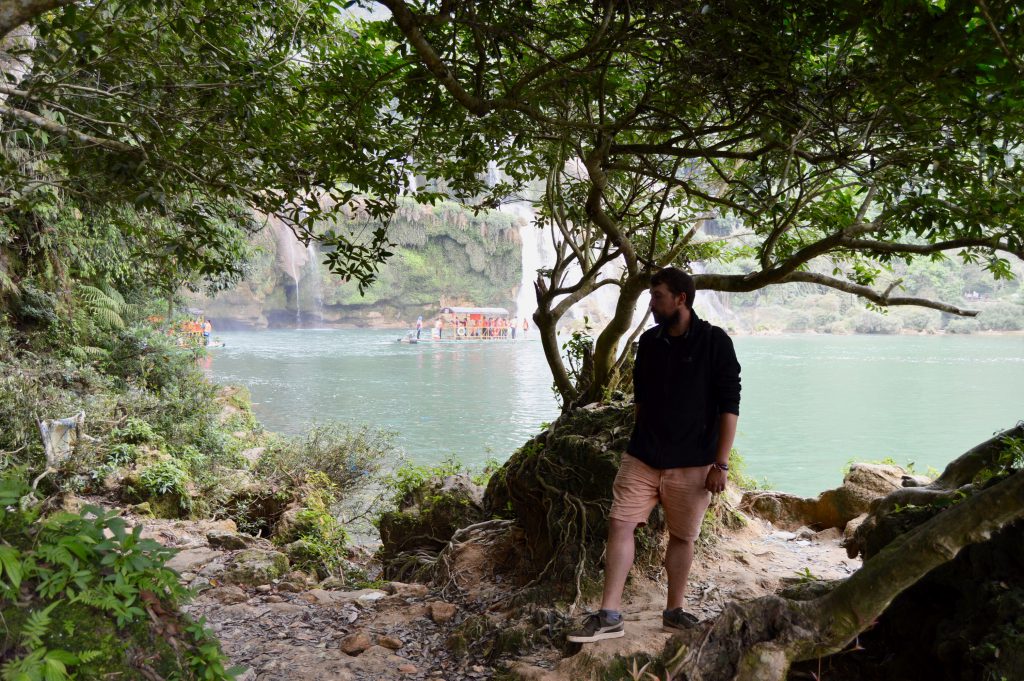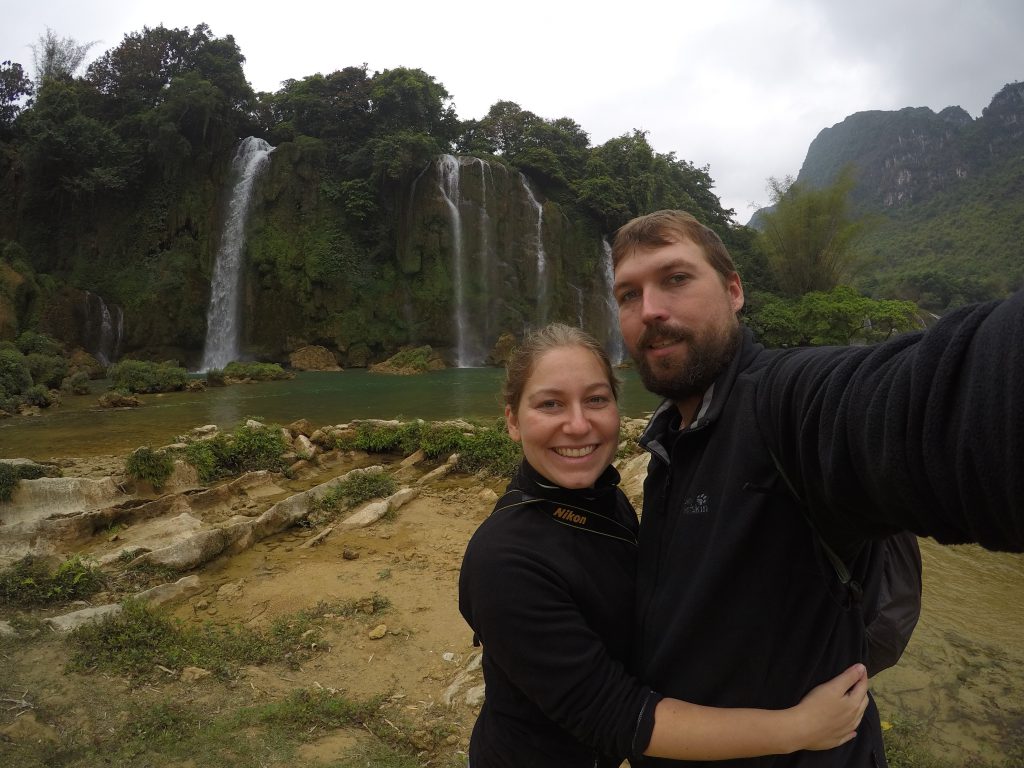 Our highlight in this place was something, that haven't even been on our radars so far. Just a kilometer down the road the incredible Nguom Ngao cave is located. For the same price as the waterfalls, this is the better thing to see here.
Worldtrip Berlin Tip: As you still shouldn't miss the majestic waterfall, try to limit your beers and go up early before the masses of Chinese tourist reach the other side. After that you still have enough time for the cave and some chill beers.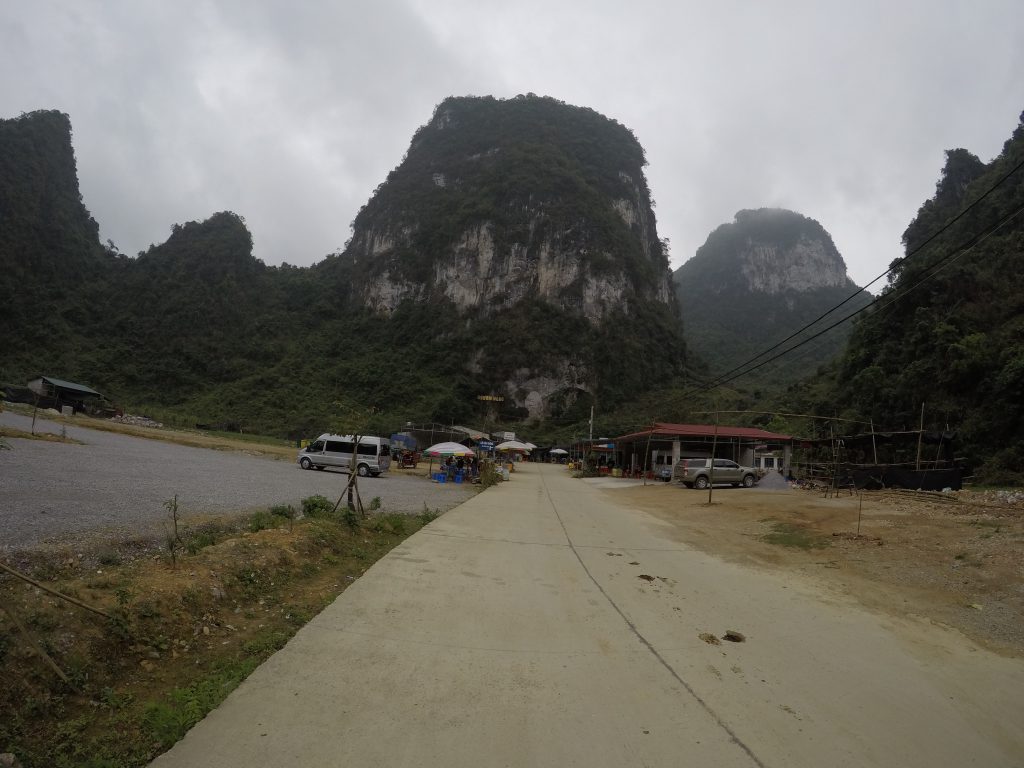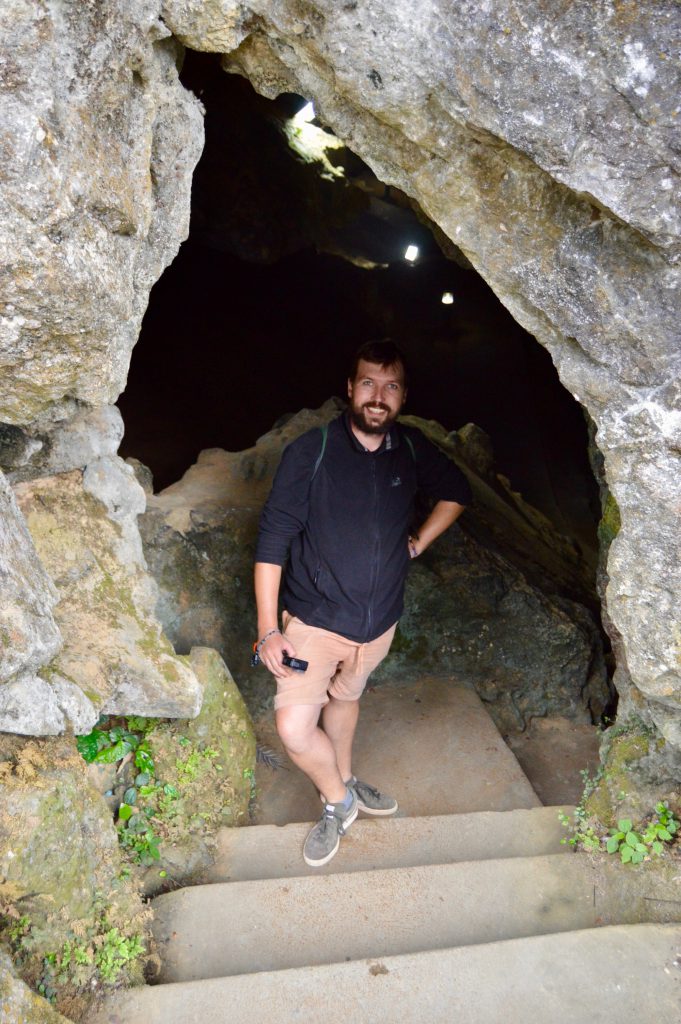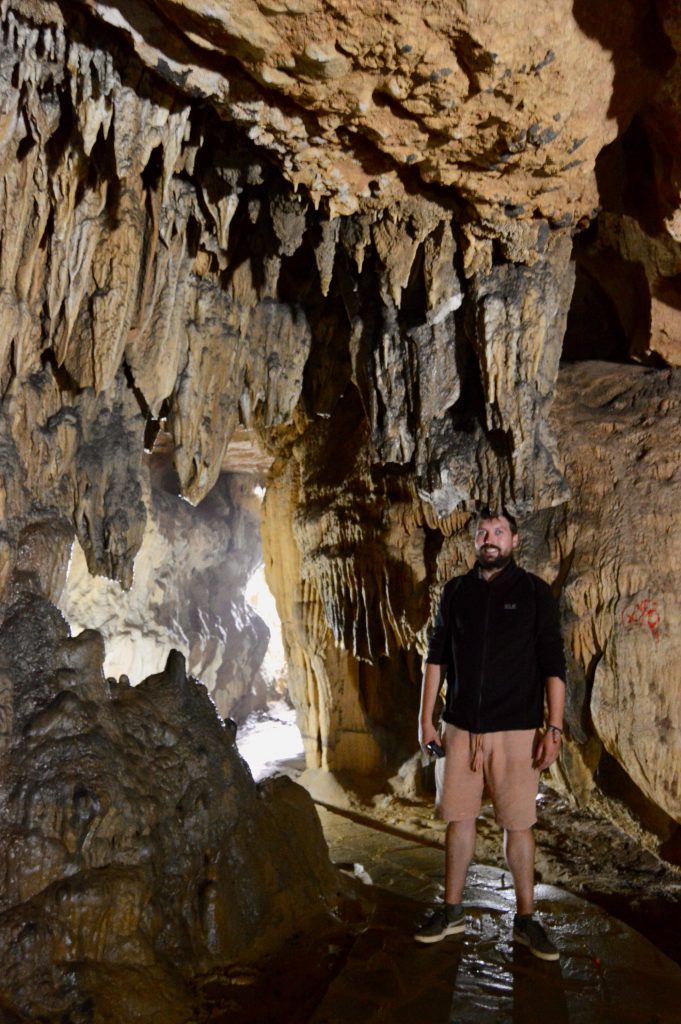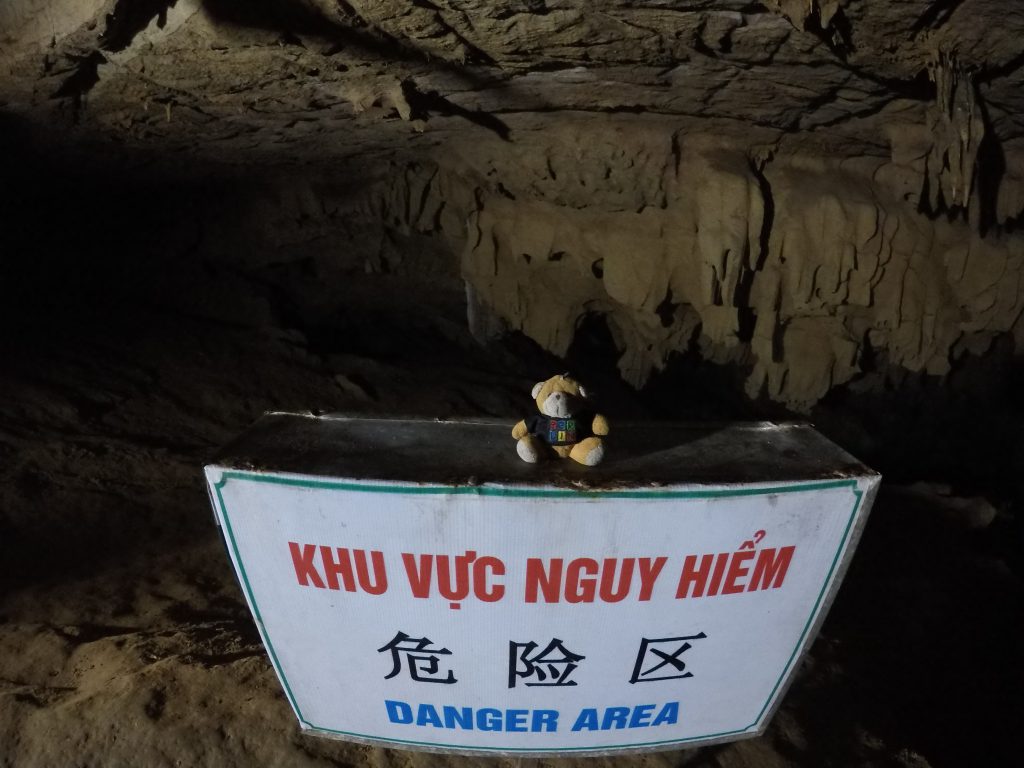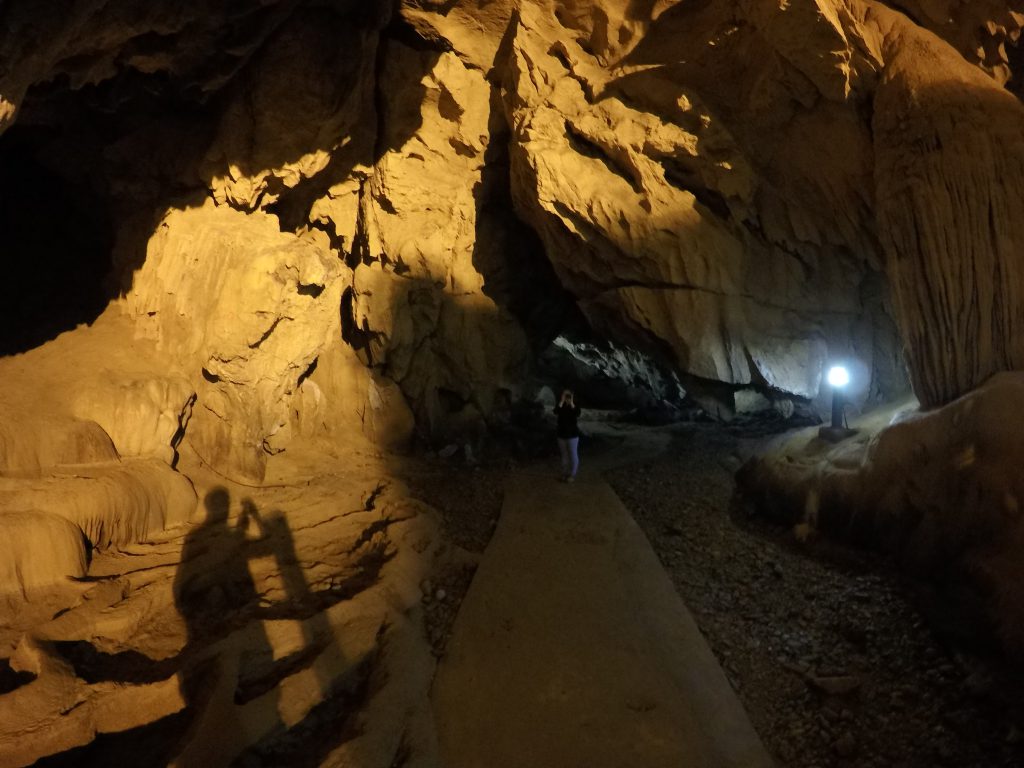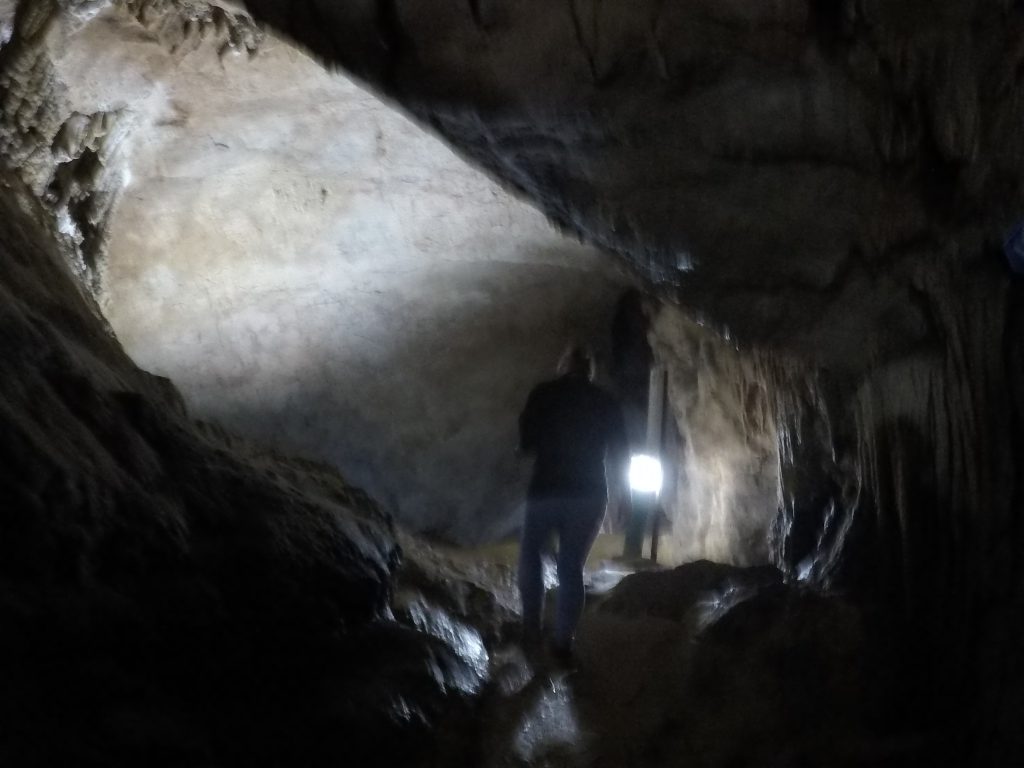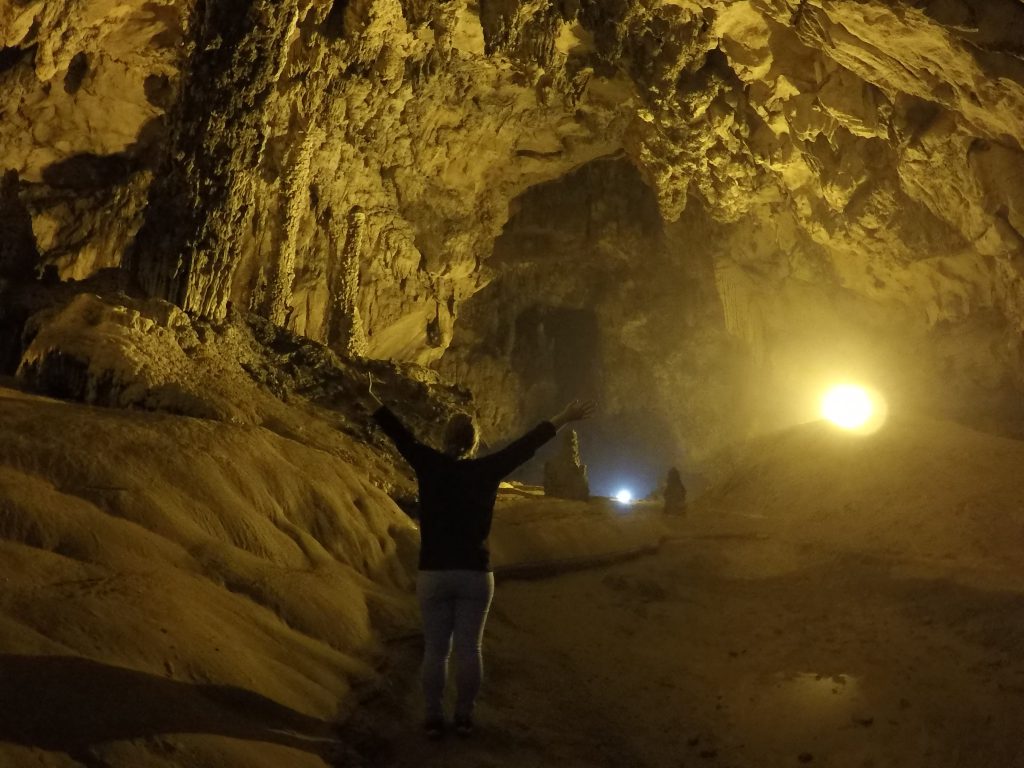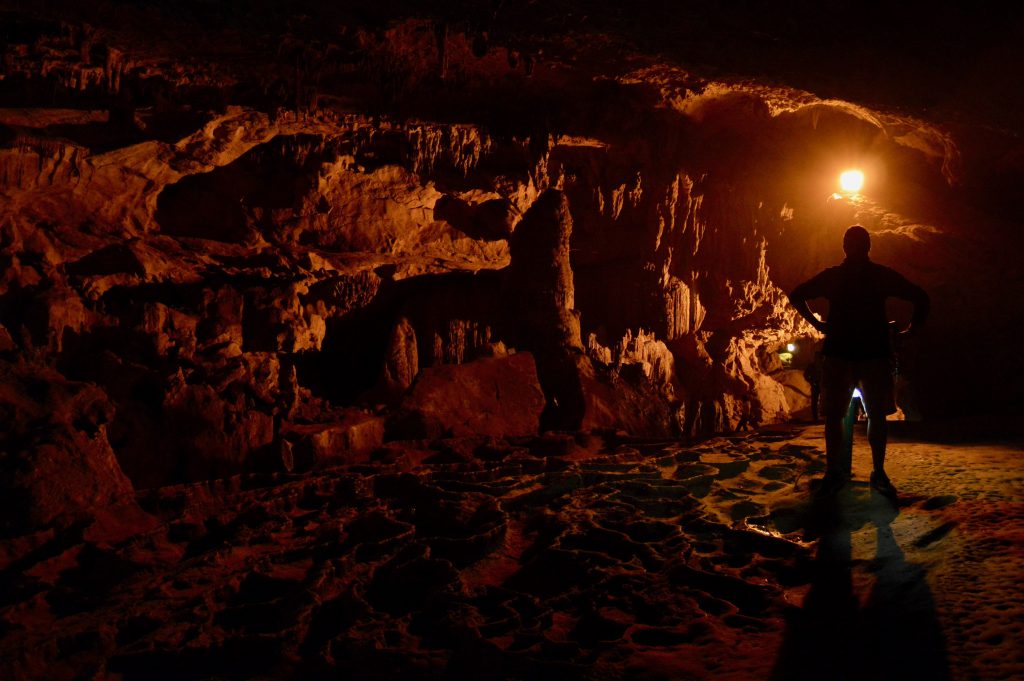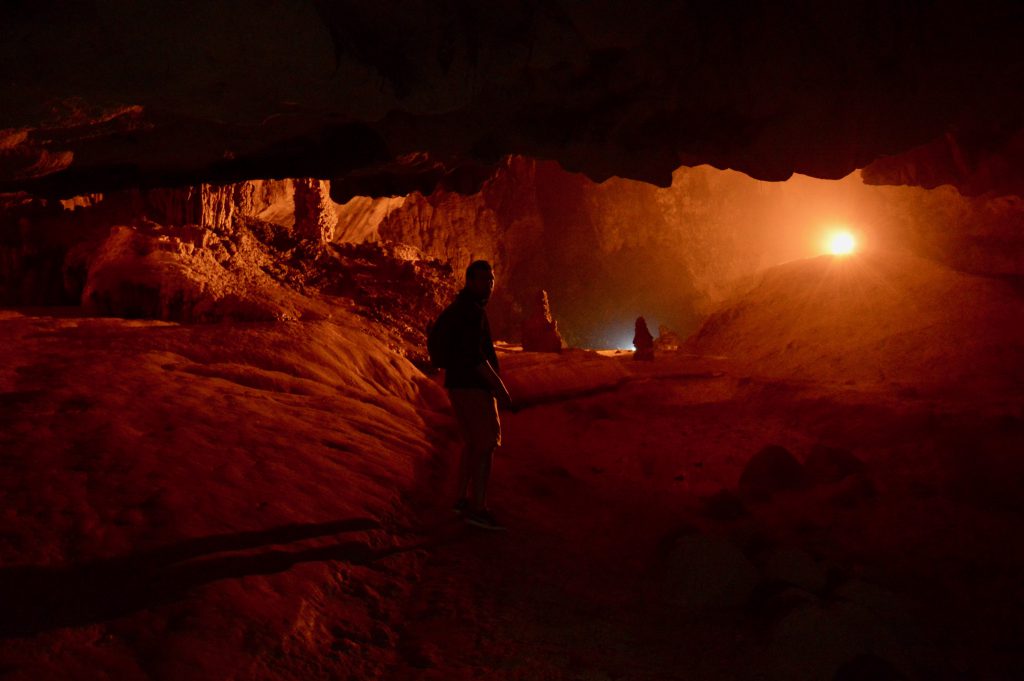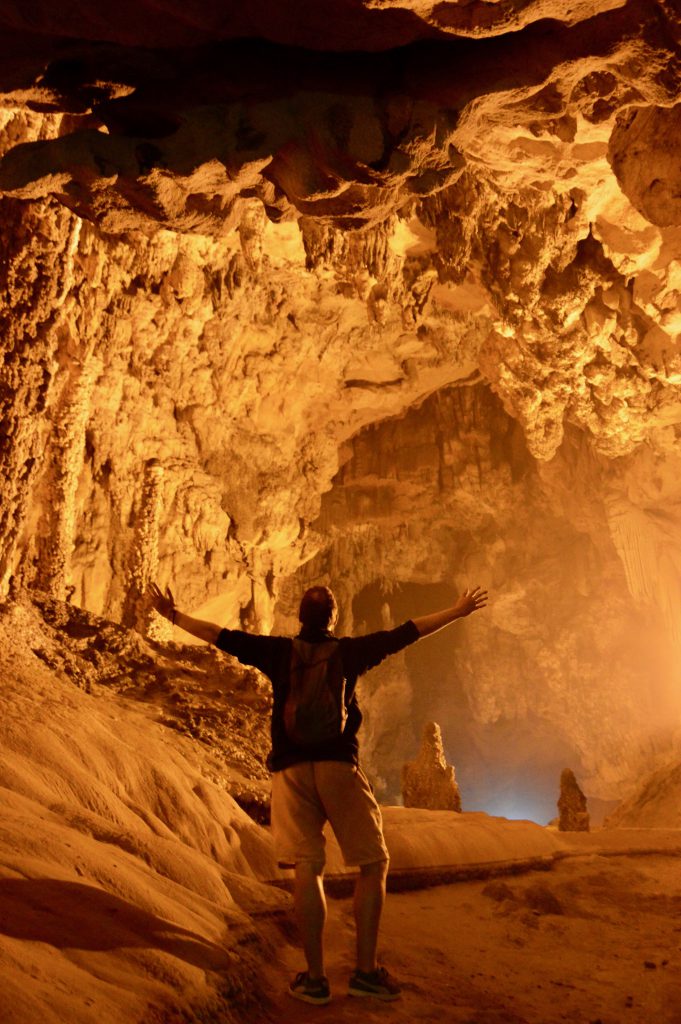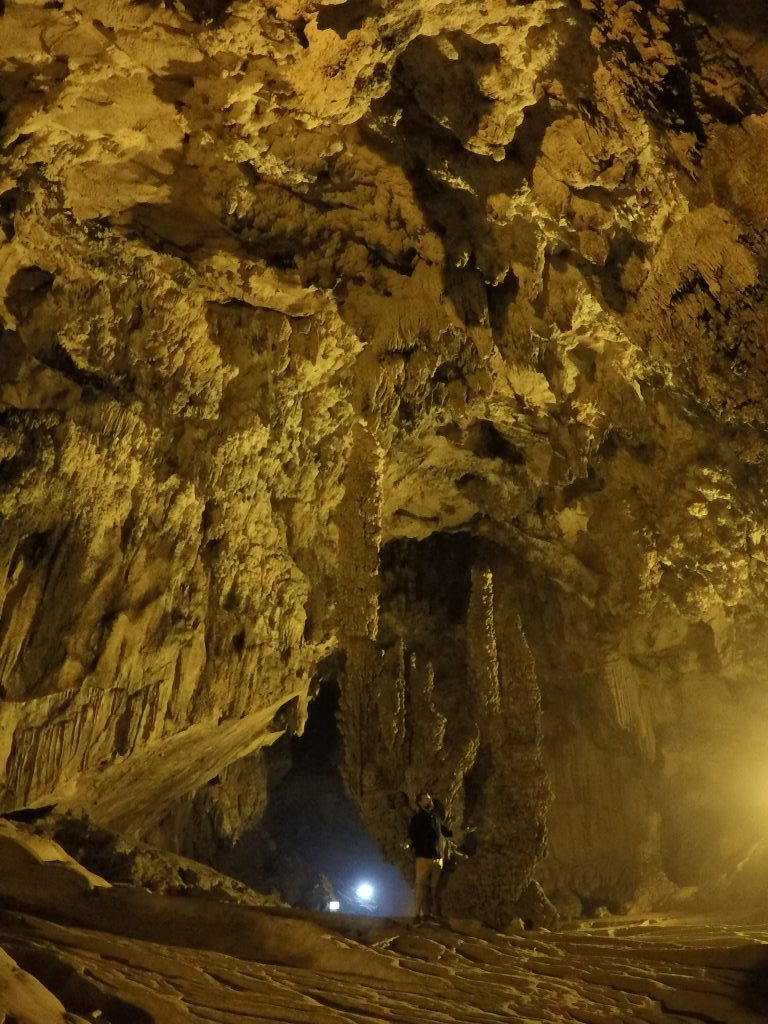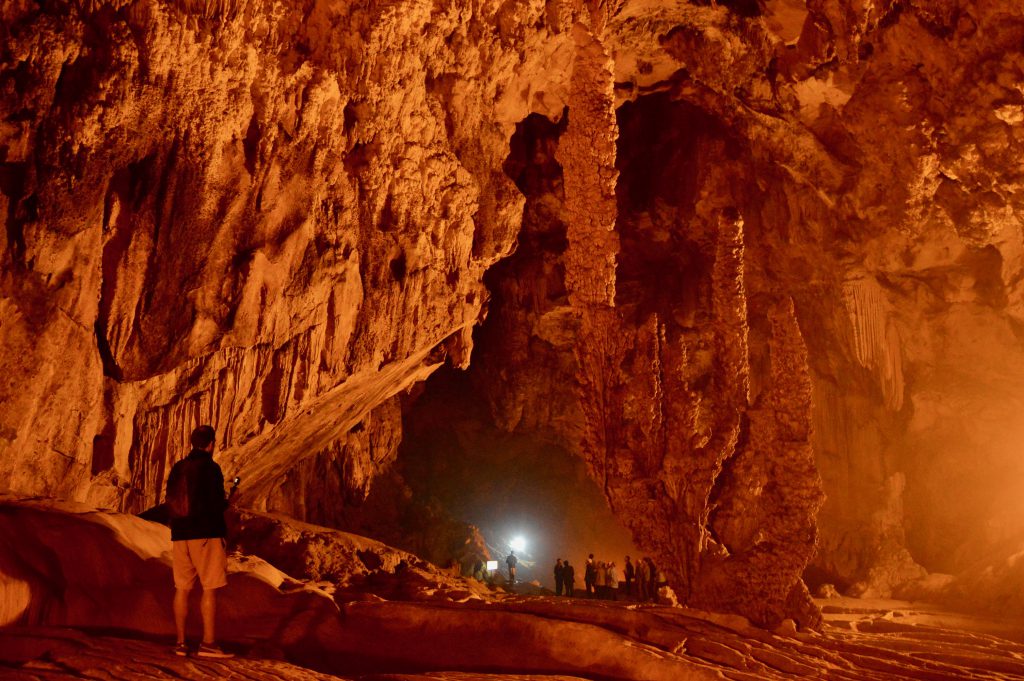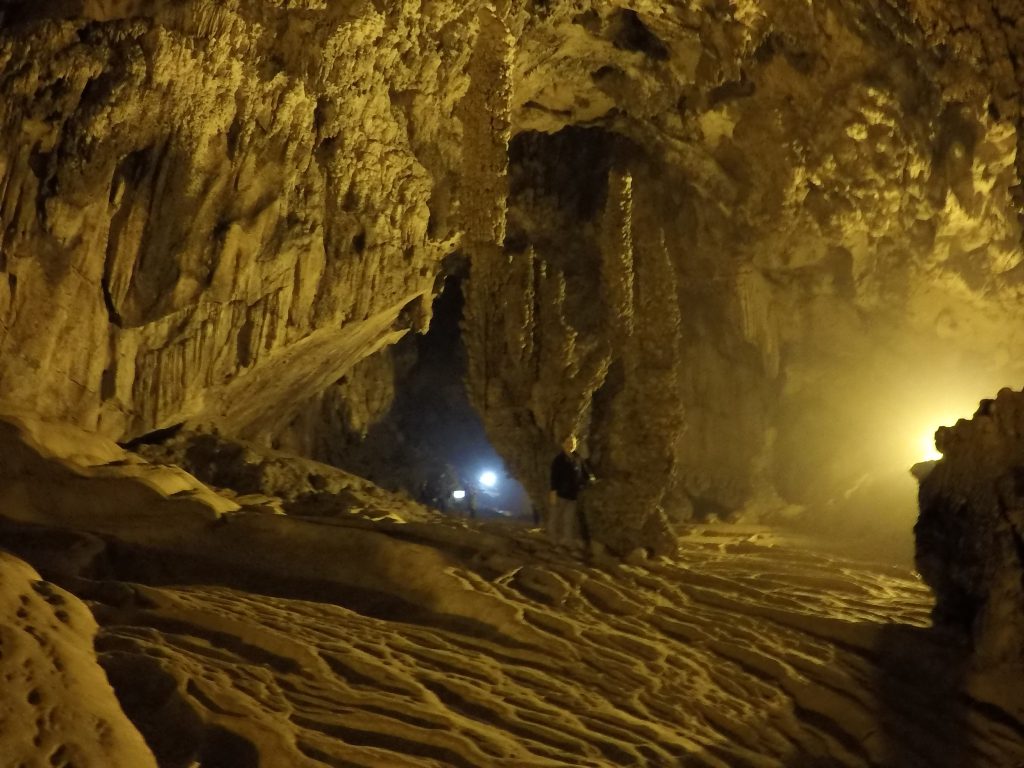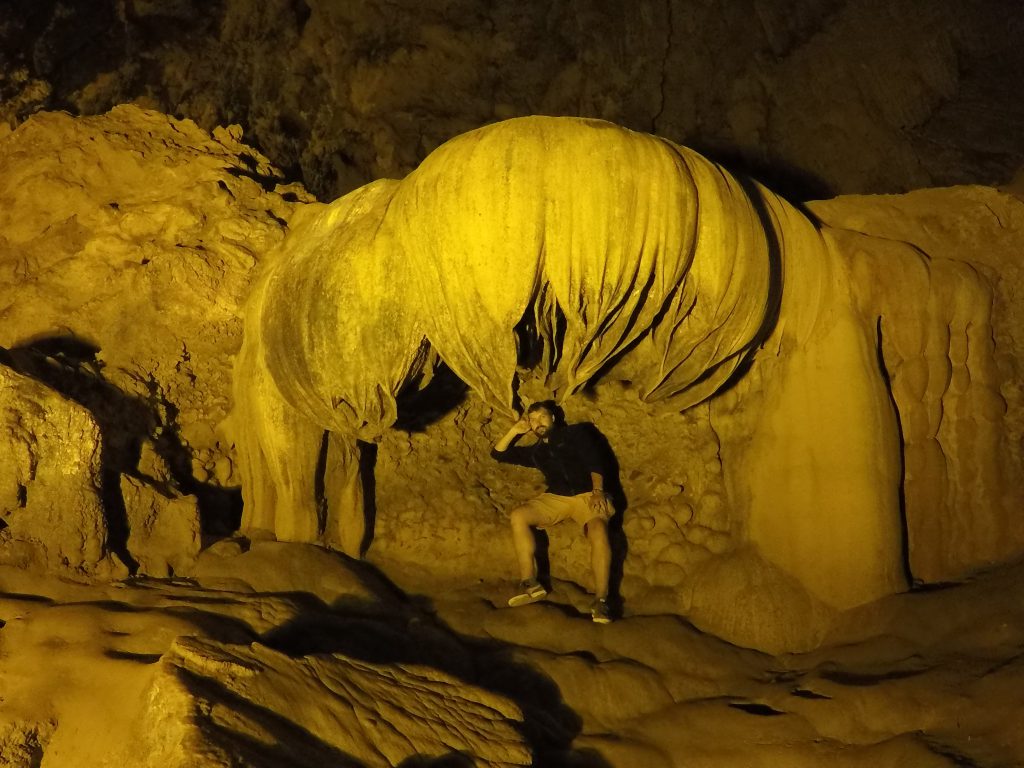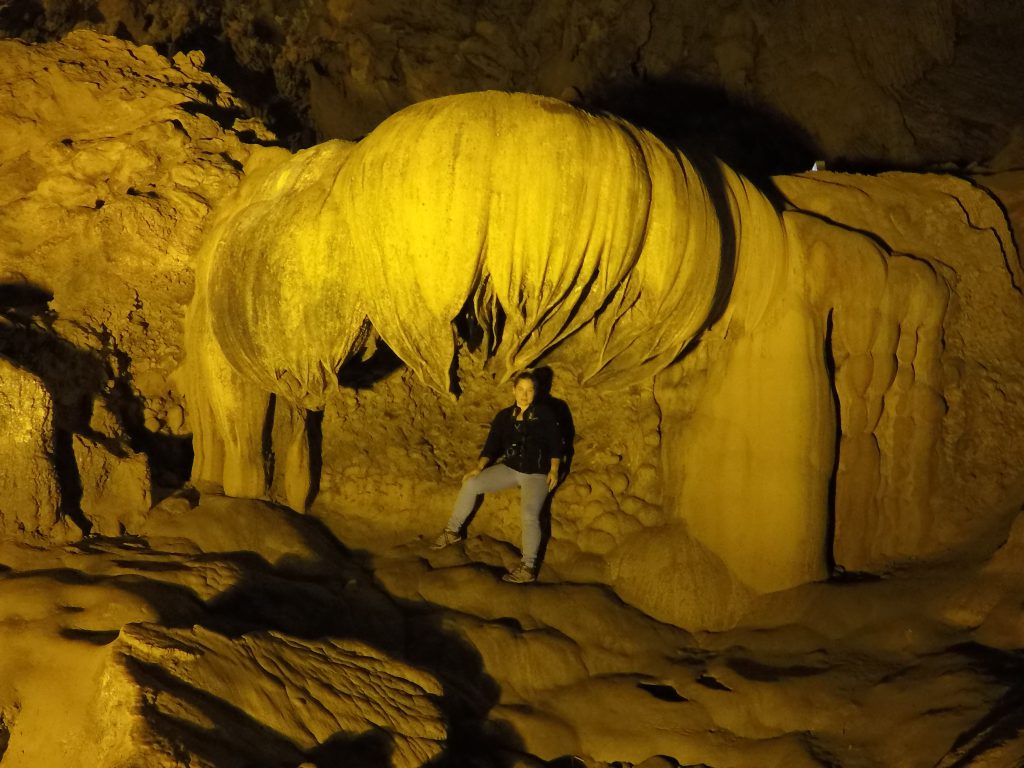 Please share your experiences, tips and tricks about those places in the comment section to help others!
Check out more Vietnam articles!