Same like to Ha Long City we booked the bus again via Ms Lily. (Ms Lily from Time Hotel Hanoi, +84 1658797823, Read detailed about Ms Lily in the Hanoi report Worldtrip Berlin Tip).
When we got picked up for the bus, the guy told us, that we will arrive quiet early in Ha Giang, at about 3.30 in the night in front of "Kikis Place". He said the deal is the following:
Worldtrip Berlin Tip: If you arrive night time in Ha Giang, you can go to Kikis Place and tell them, that you want to rent a motorbike next day – for this they will let you sleep the rest of the night for free. Also, they sell cheap breakfast in the morning (20.000 Dong)
Once we stood up in the morning, we rented the bike and started our self-made extended northern loop tour. The first stop was still on the normal loop: Dong Van.
Dong Van is about 150km from Ha Giang and needs 5h to be reached if you drive without any break, what is impossible.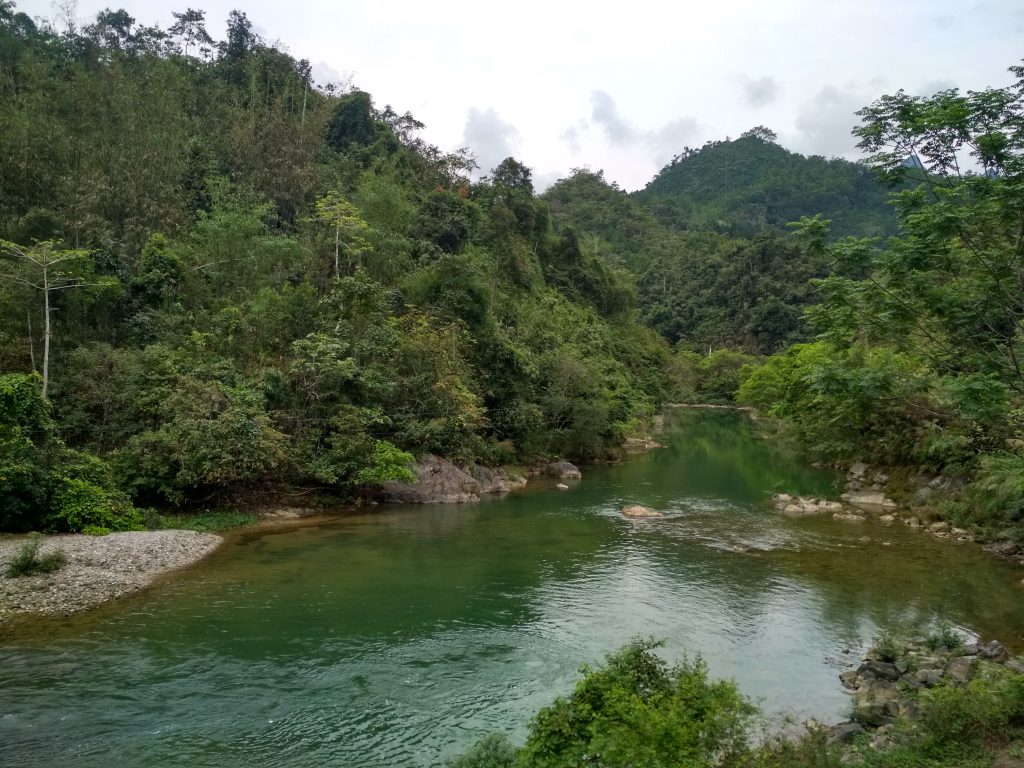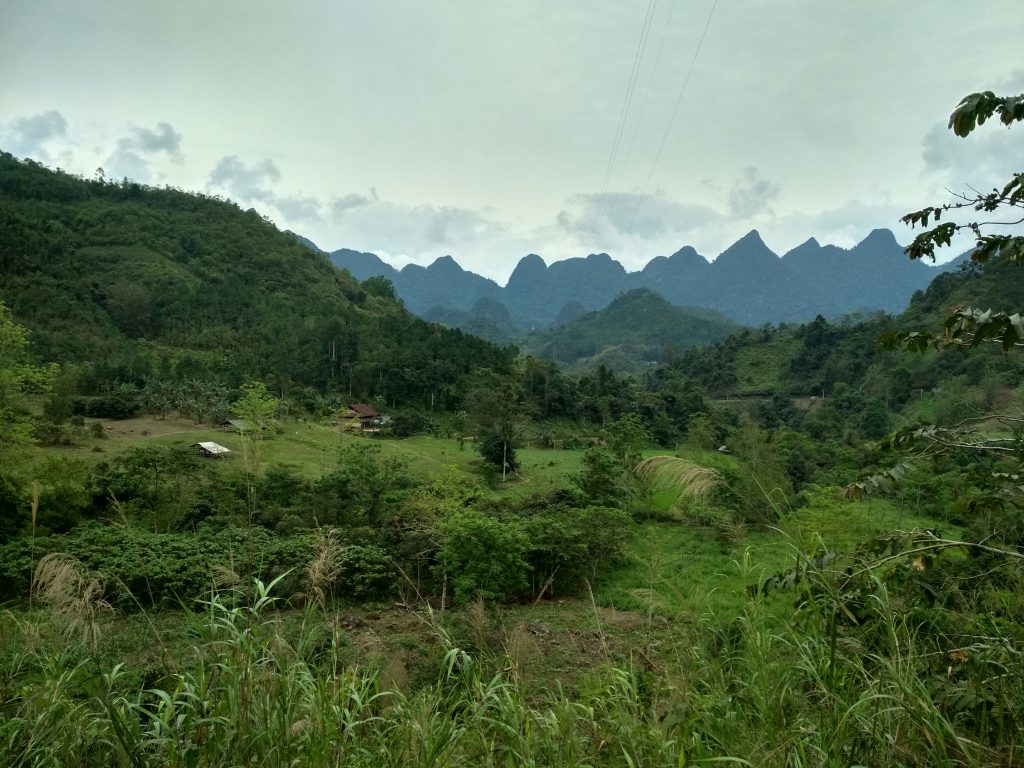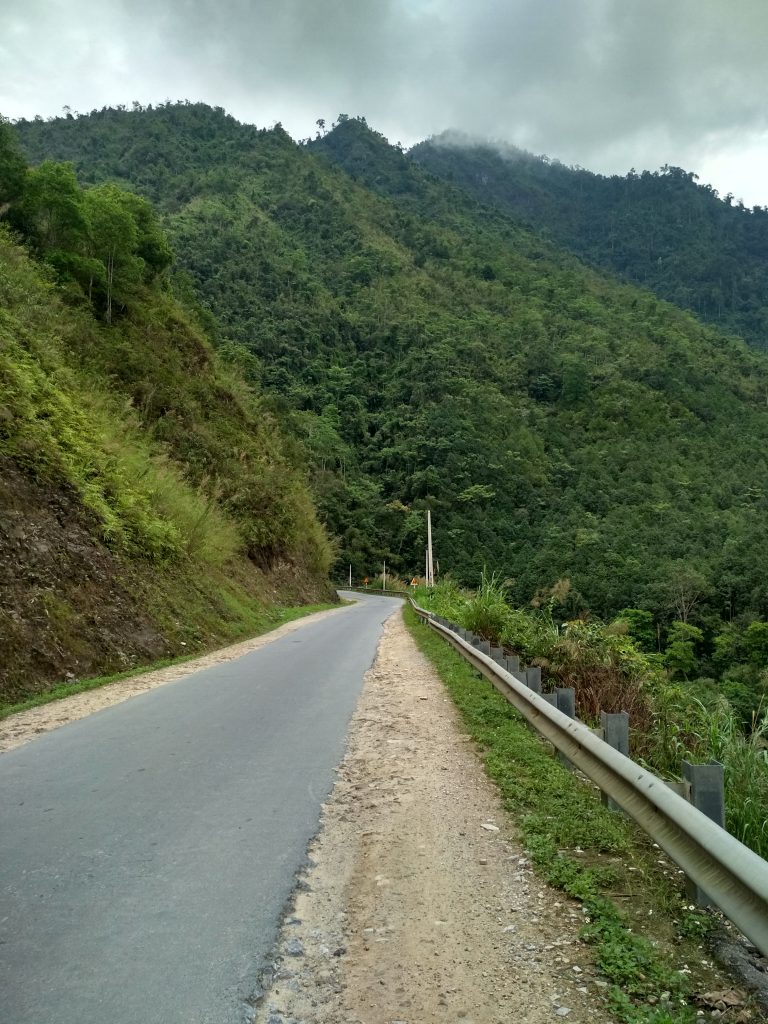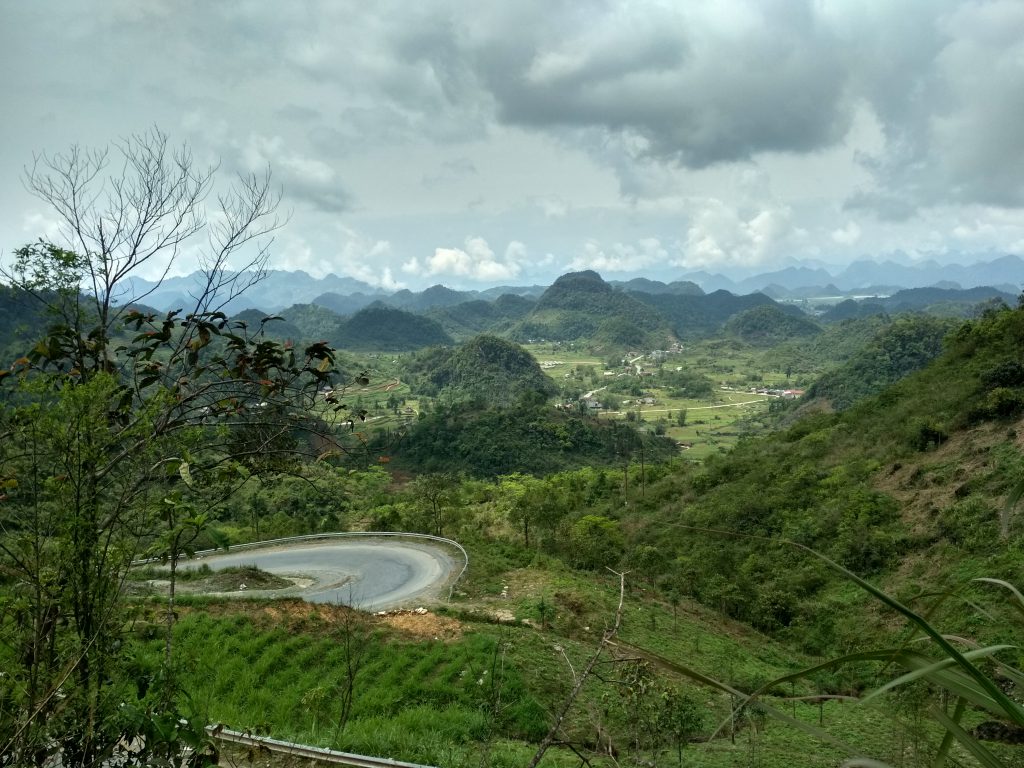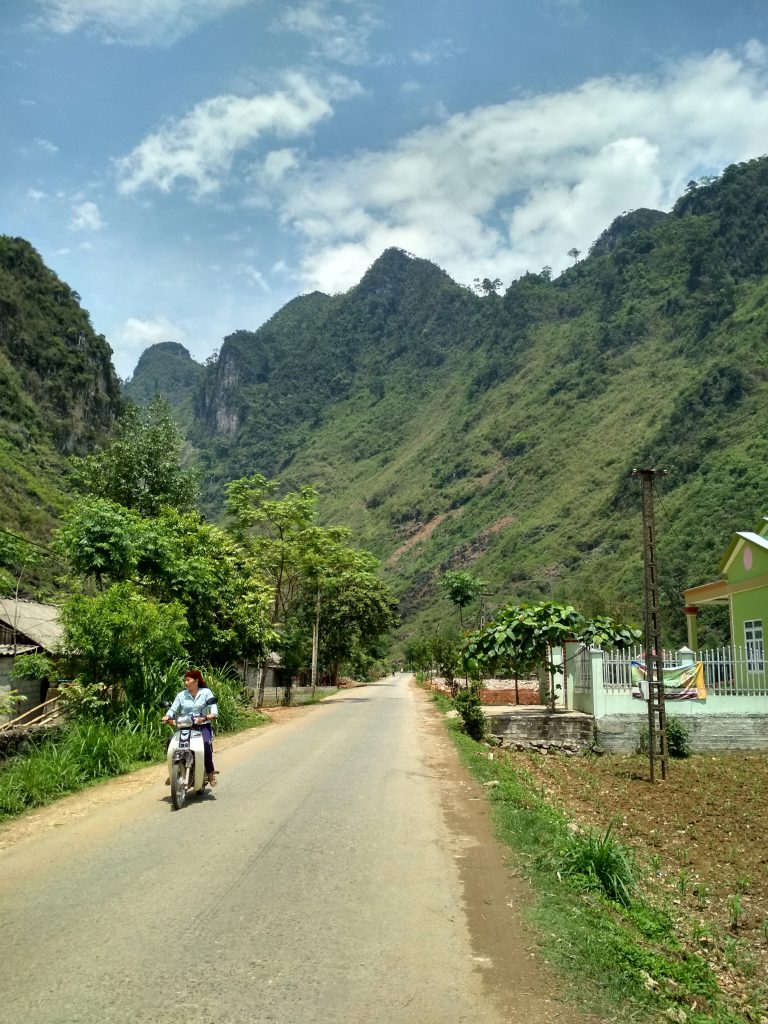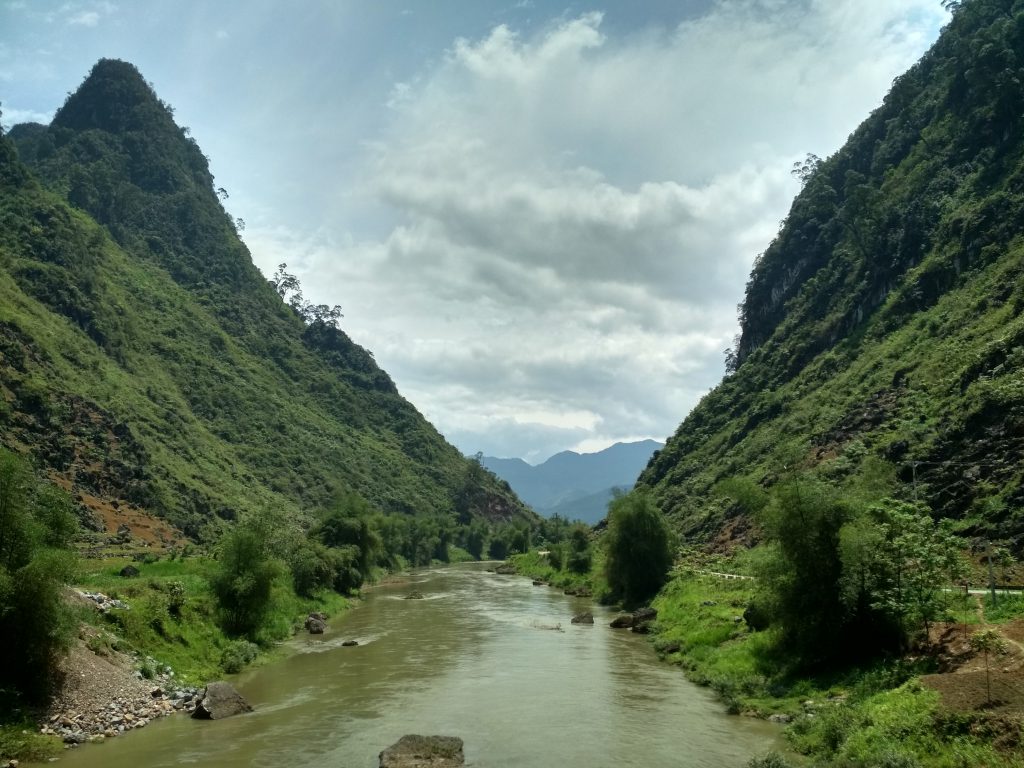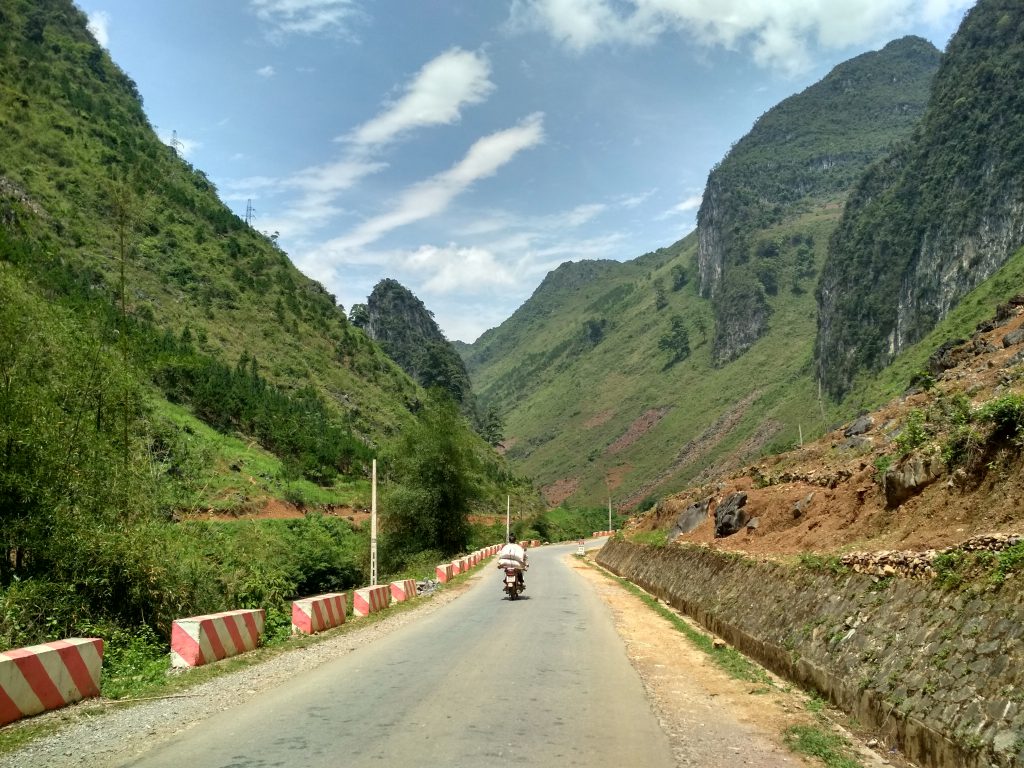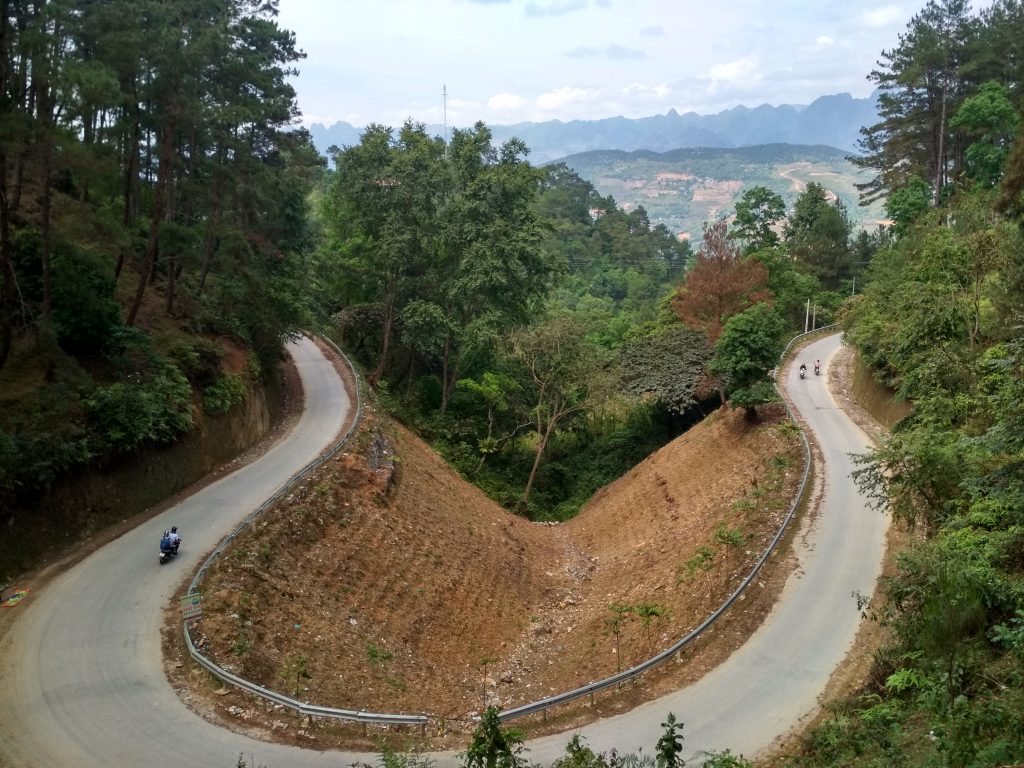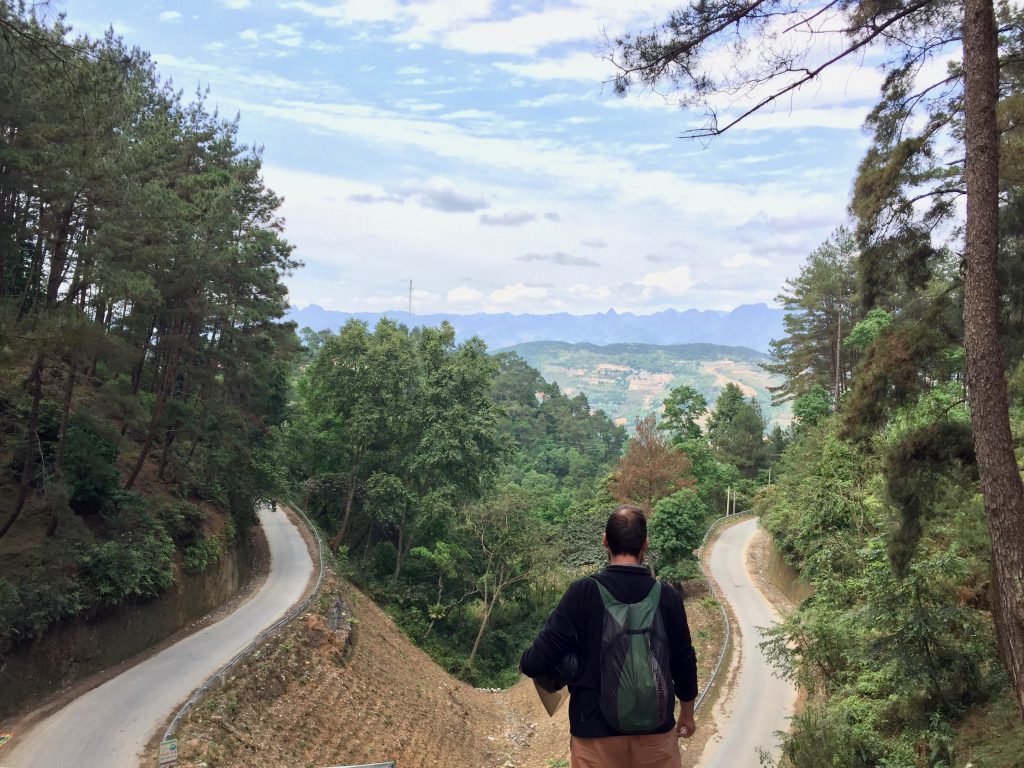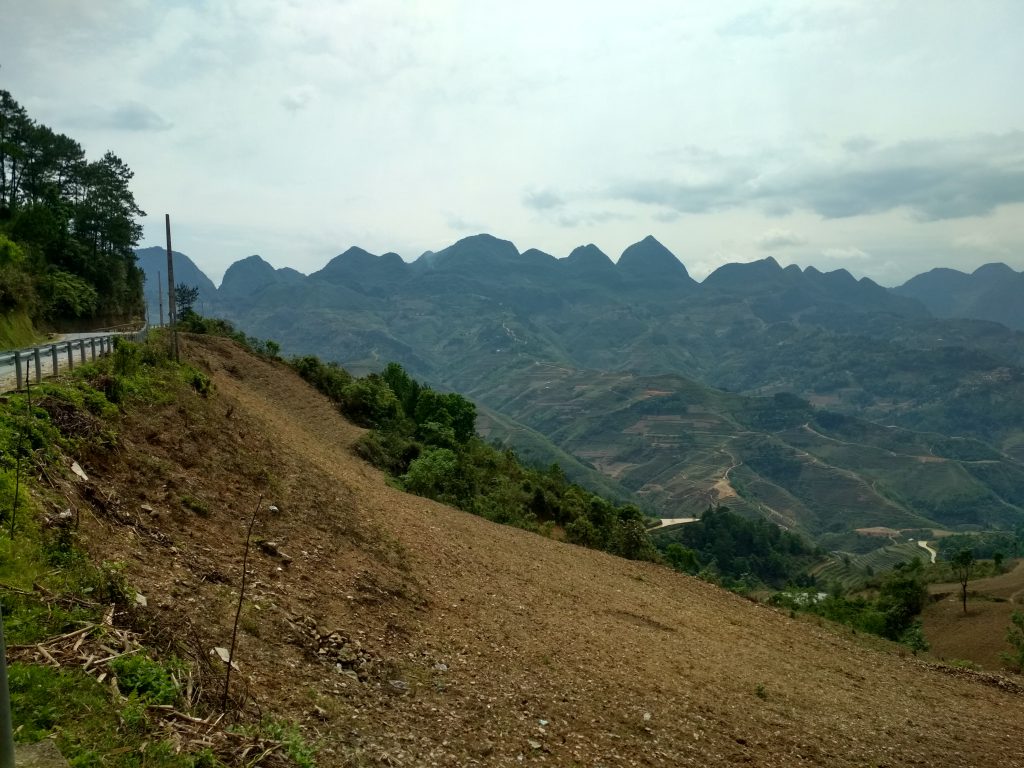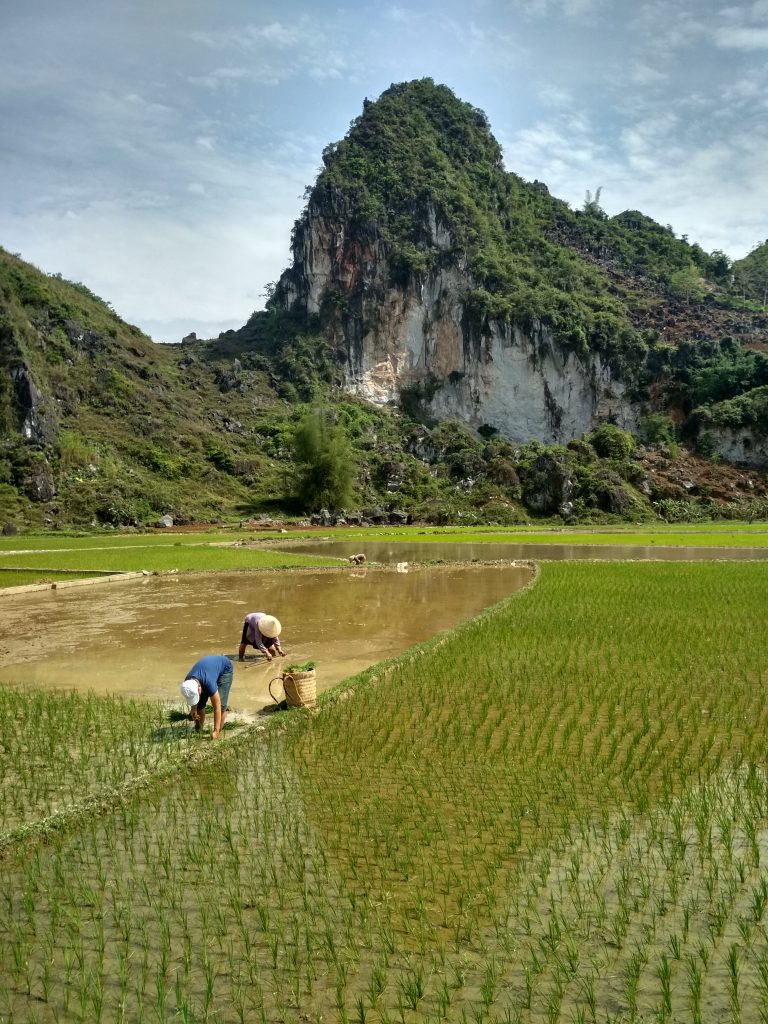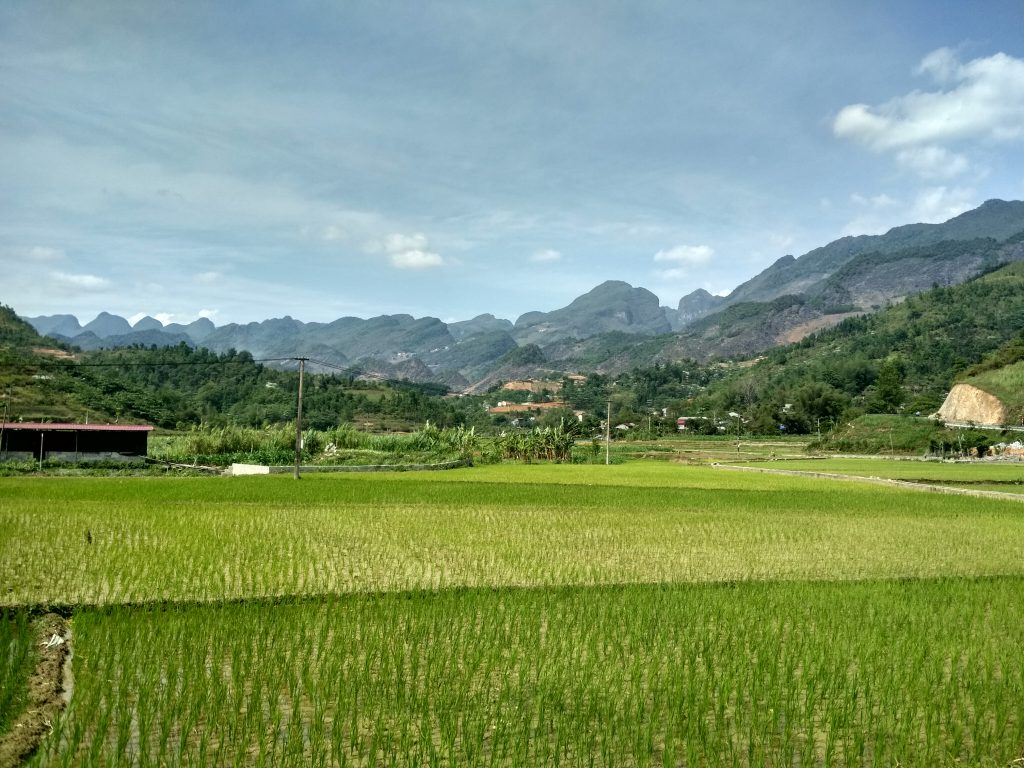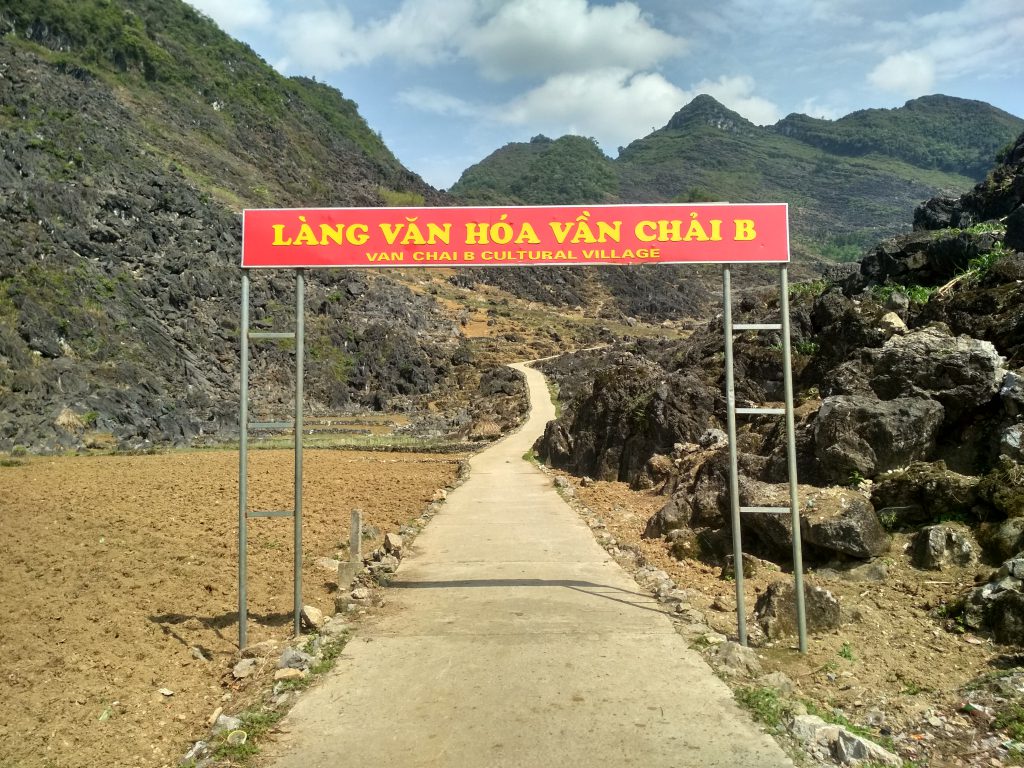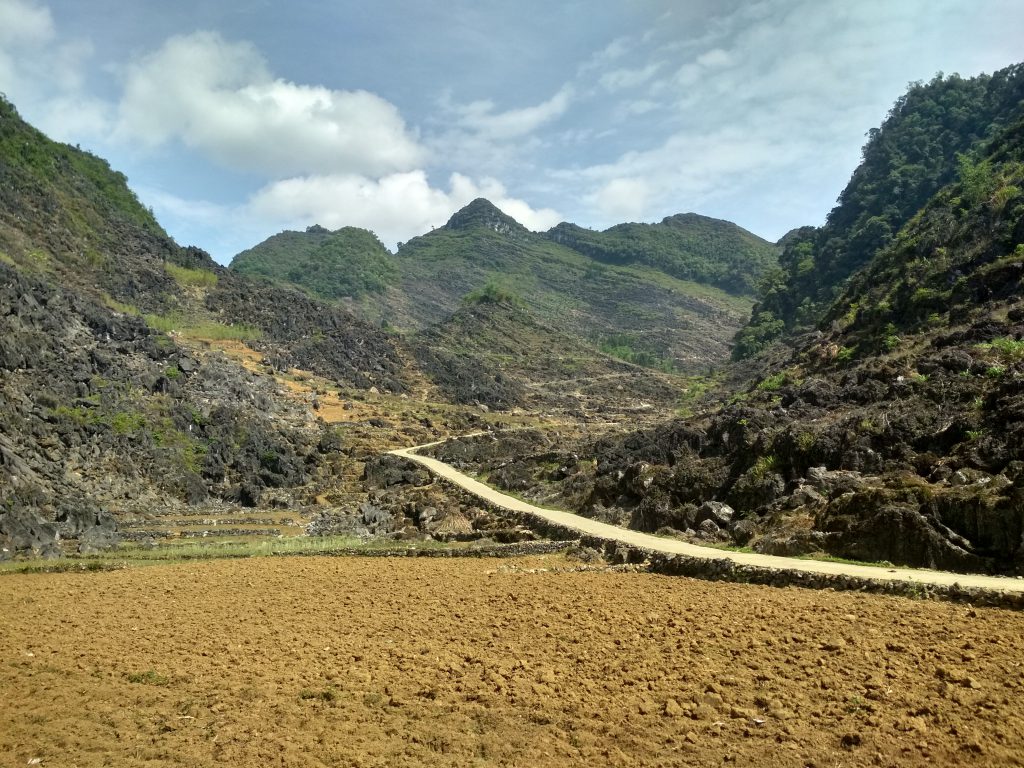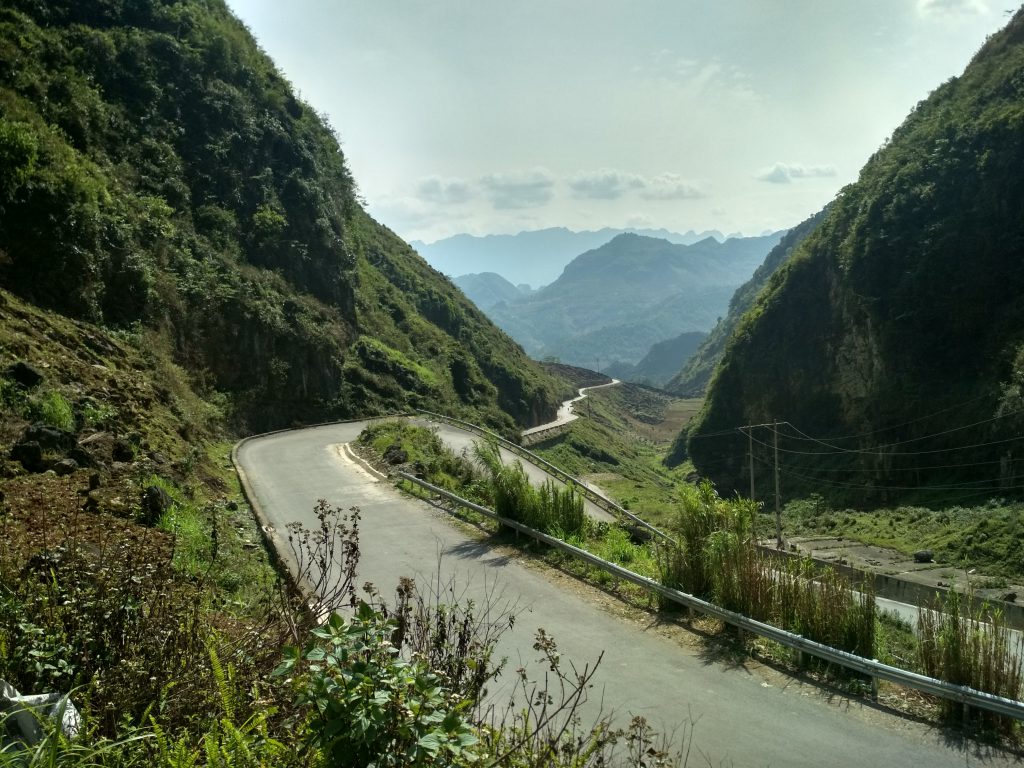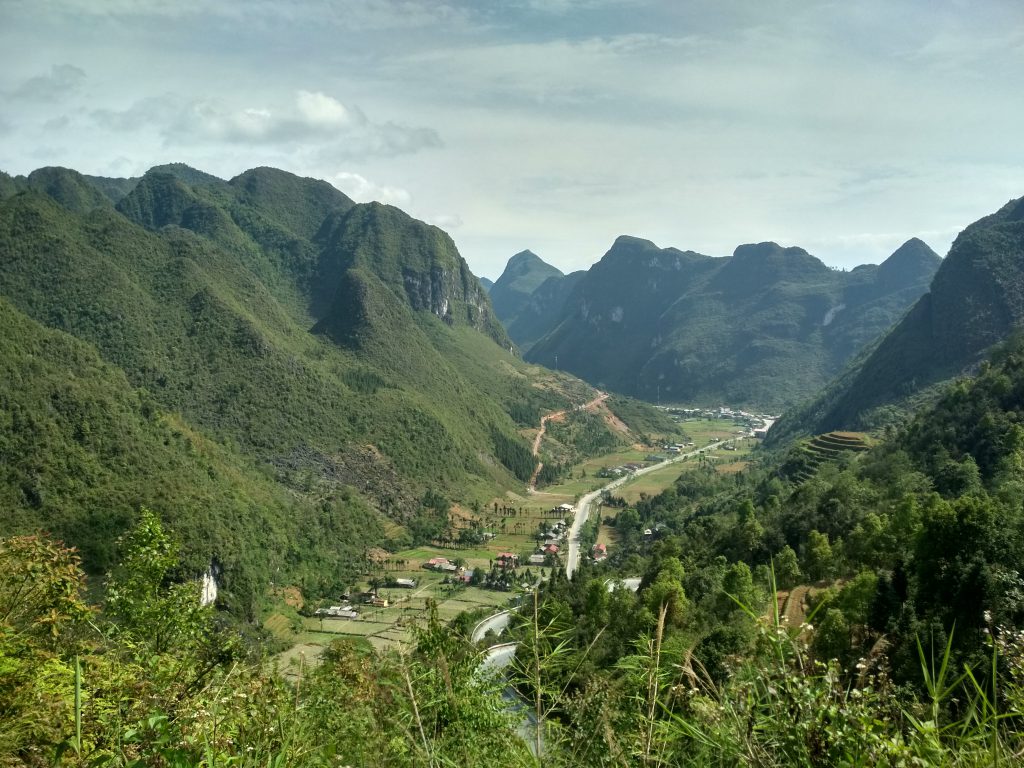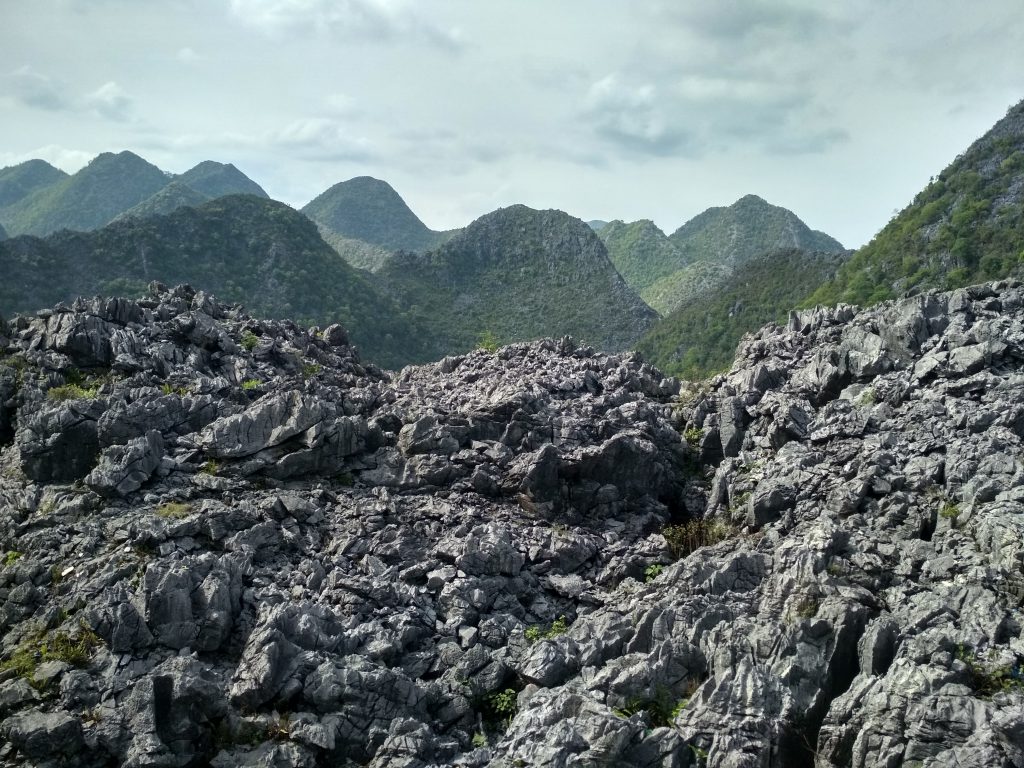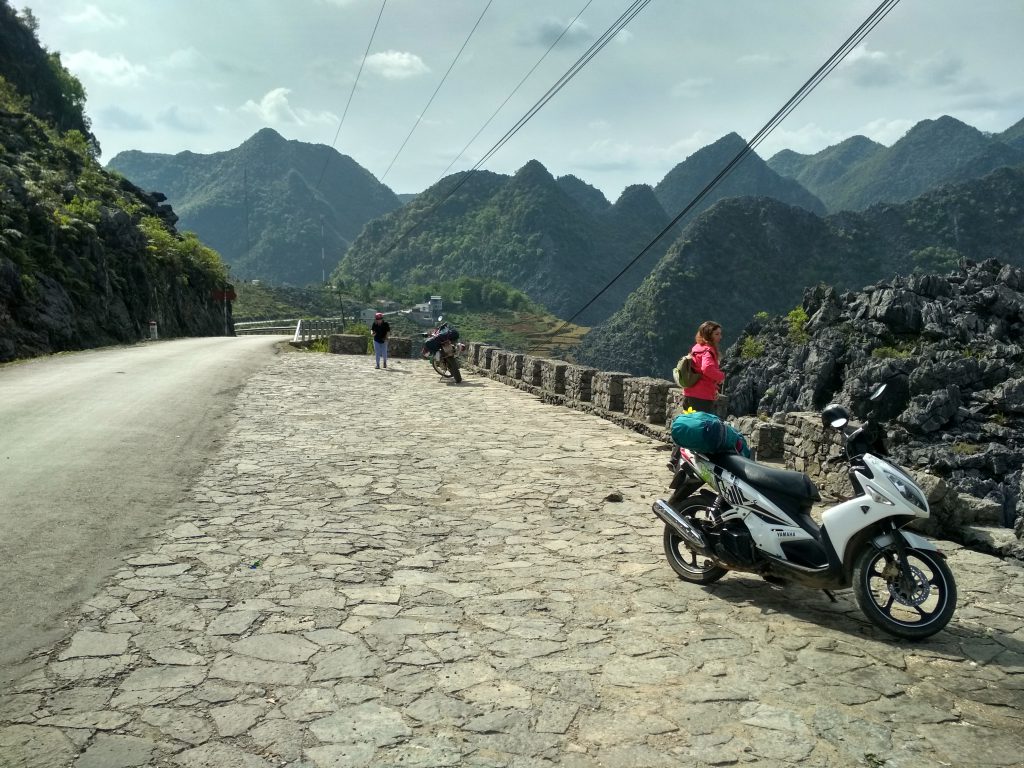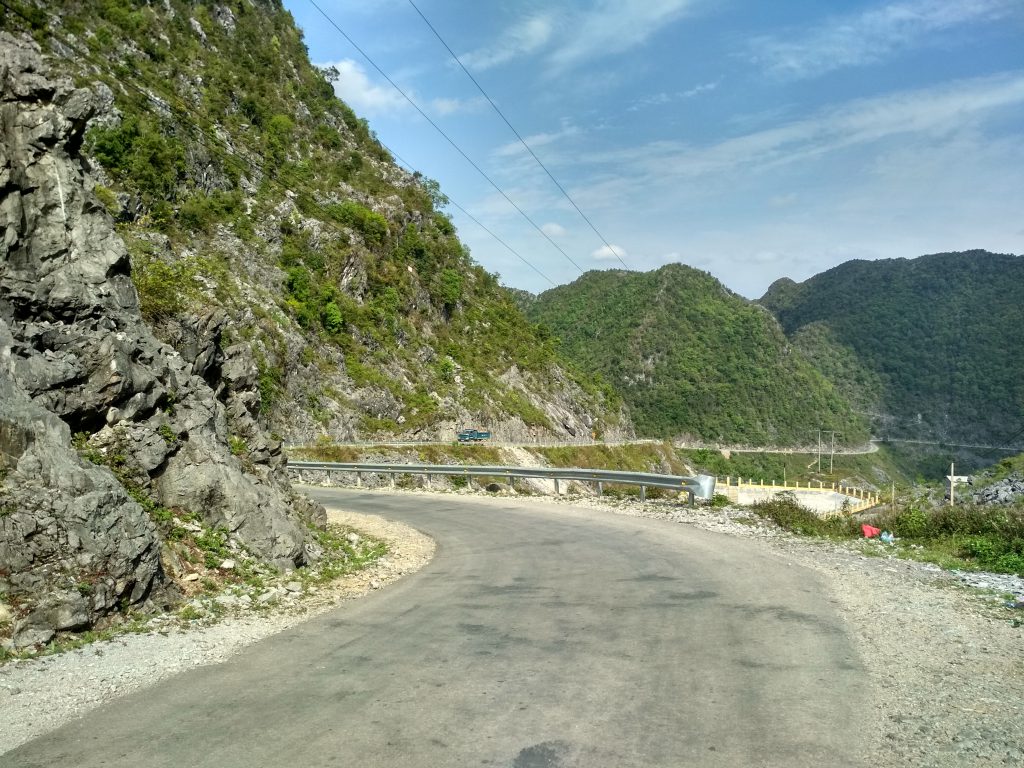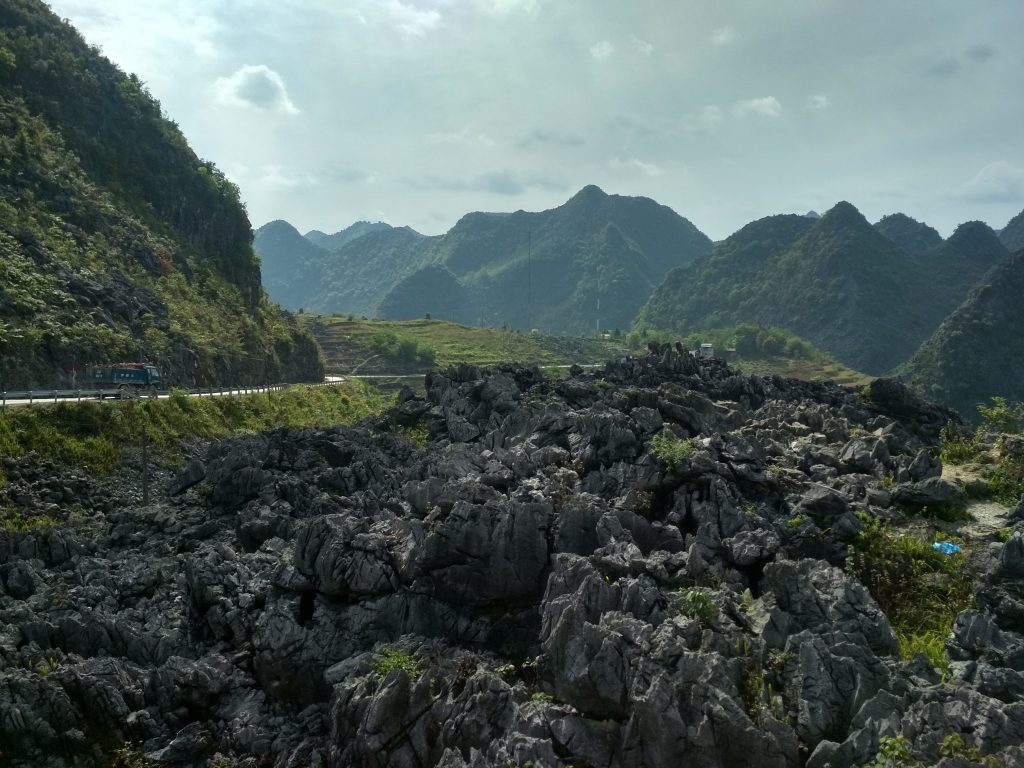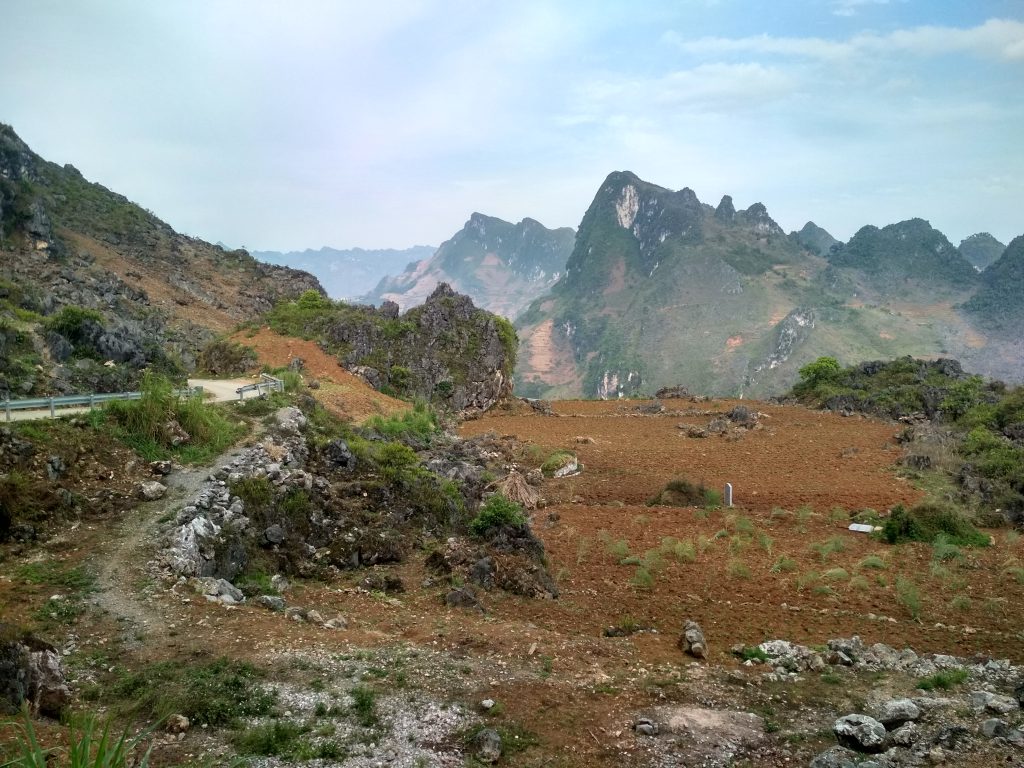 On the way there is a popular detour to the Lung Cu Flag tower, Vietnams most northern point close to the Chinese border, what is a de tour of about 25km each way but will take some hours due to road conditions. Right now, the road is under construction, what made it even slower for us. You can see me passing parts of the constructions in the video.
The video and photos were made on our way back, when construction work already finished. The way to the place was even worse, as the constructions works were on and we had to pass it whenever there was a gap. Also, we needed to circle around the new hot asphalt they just put on the street.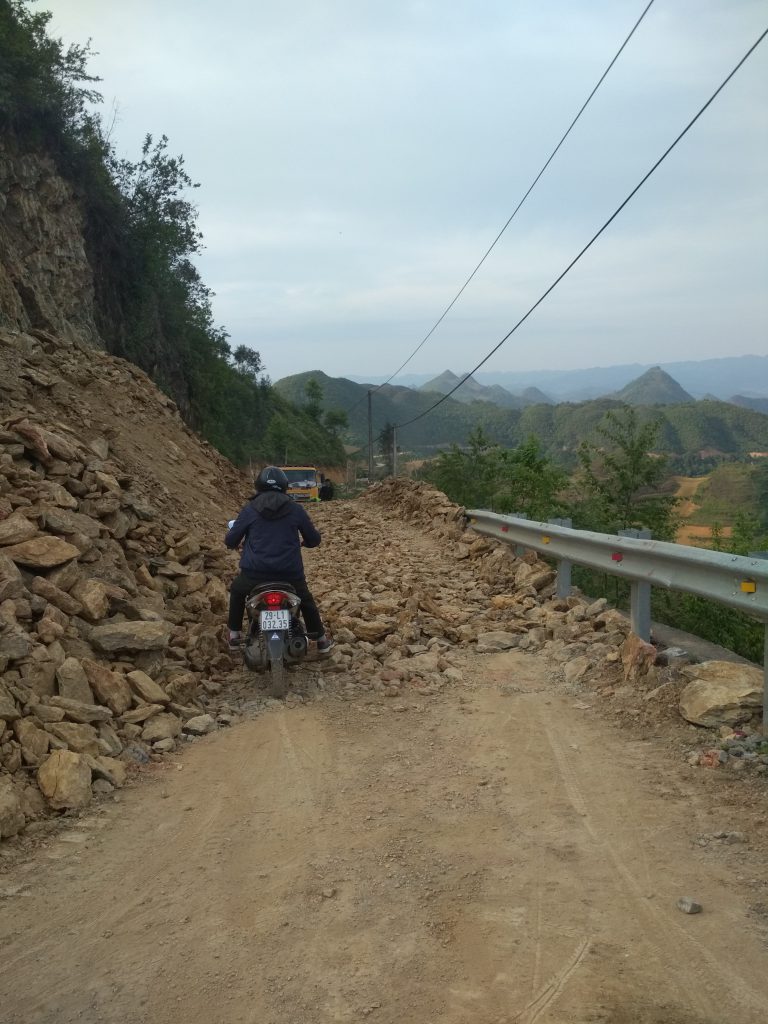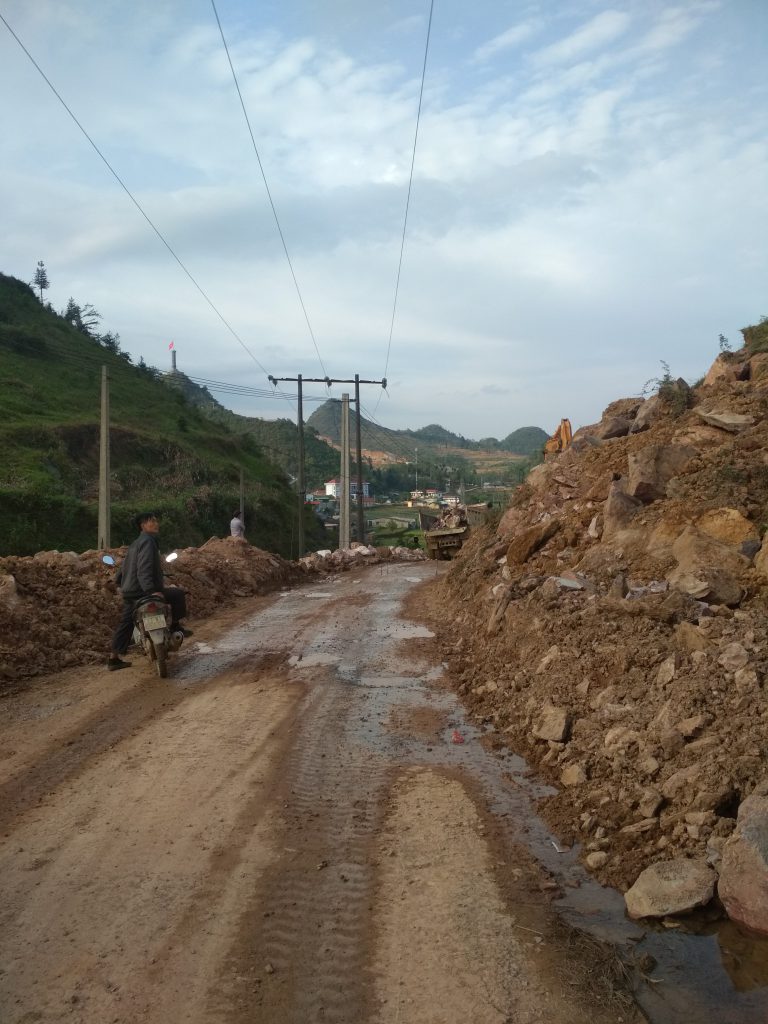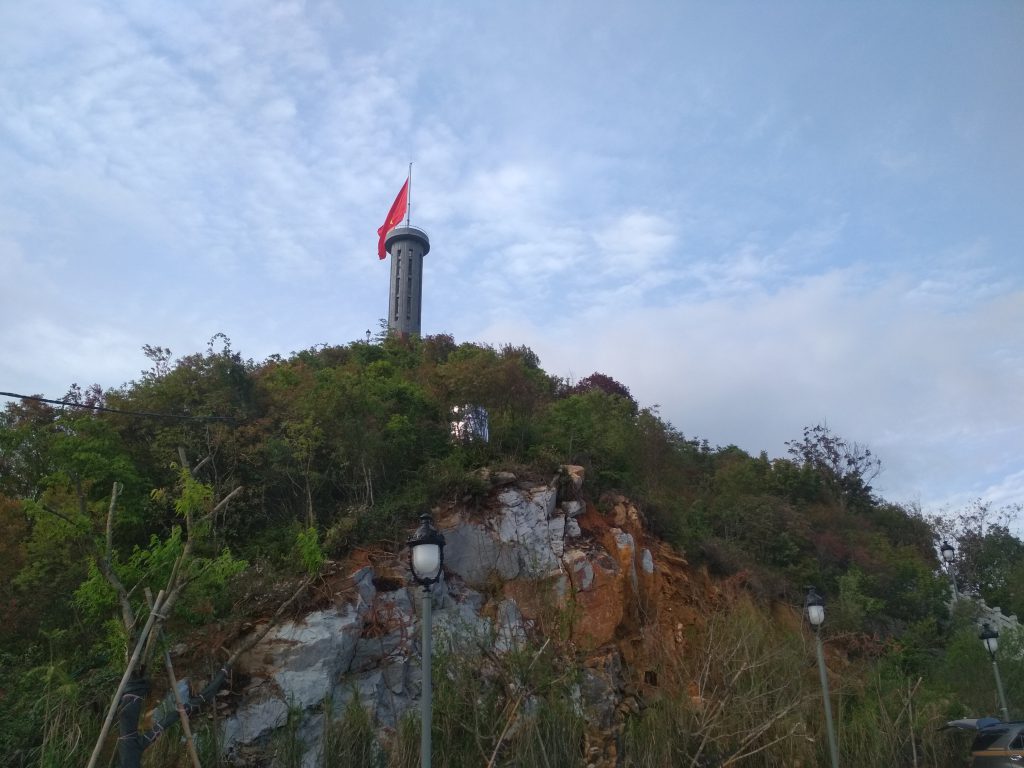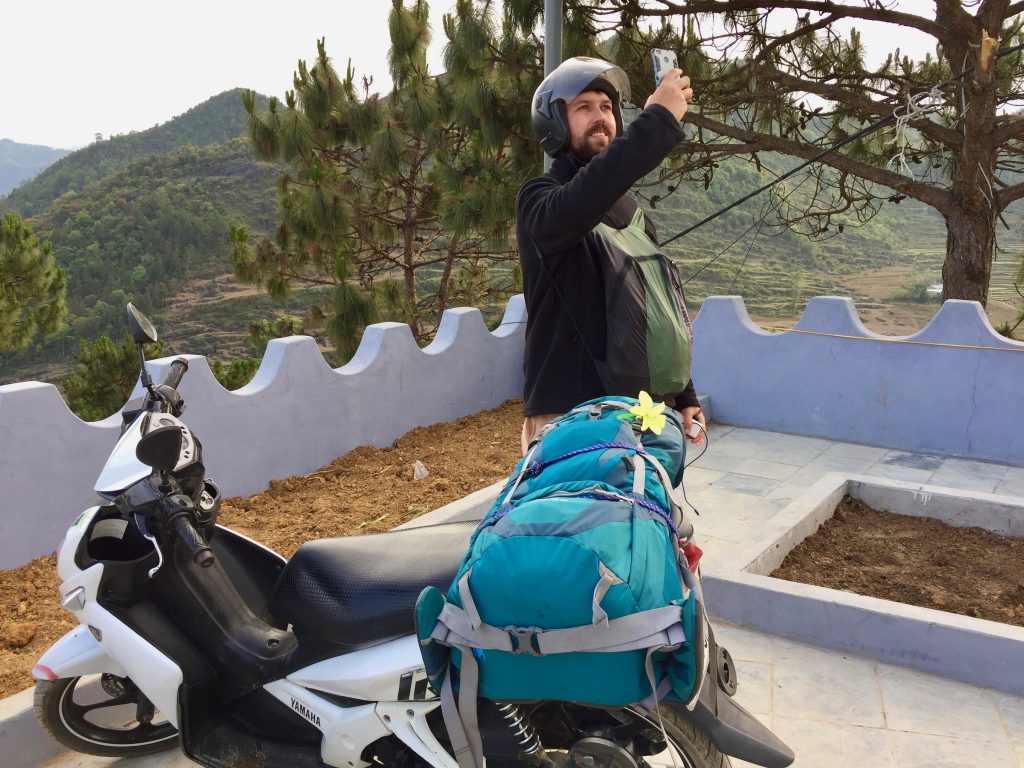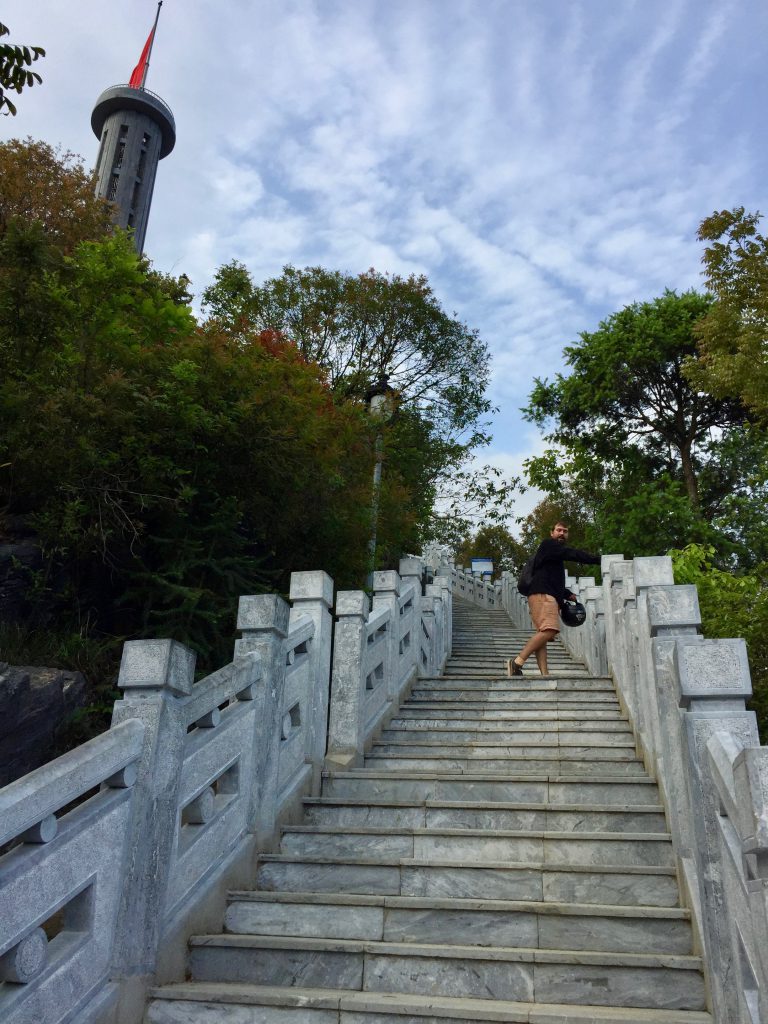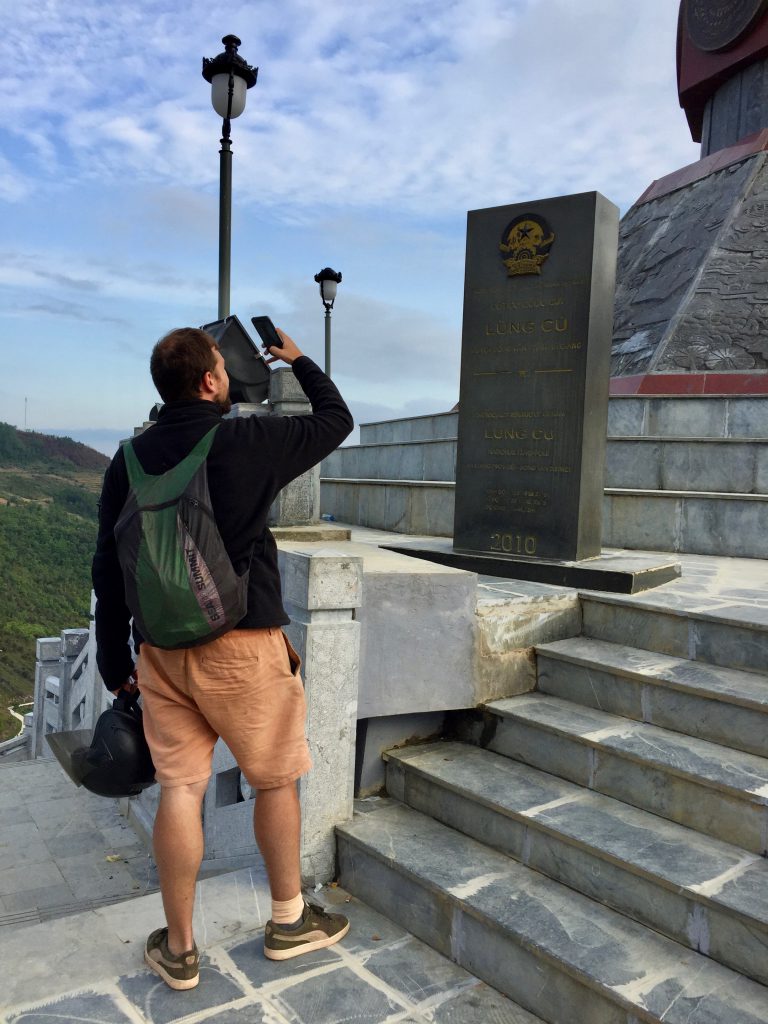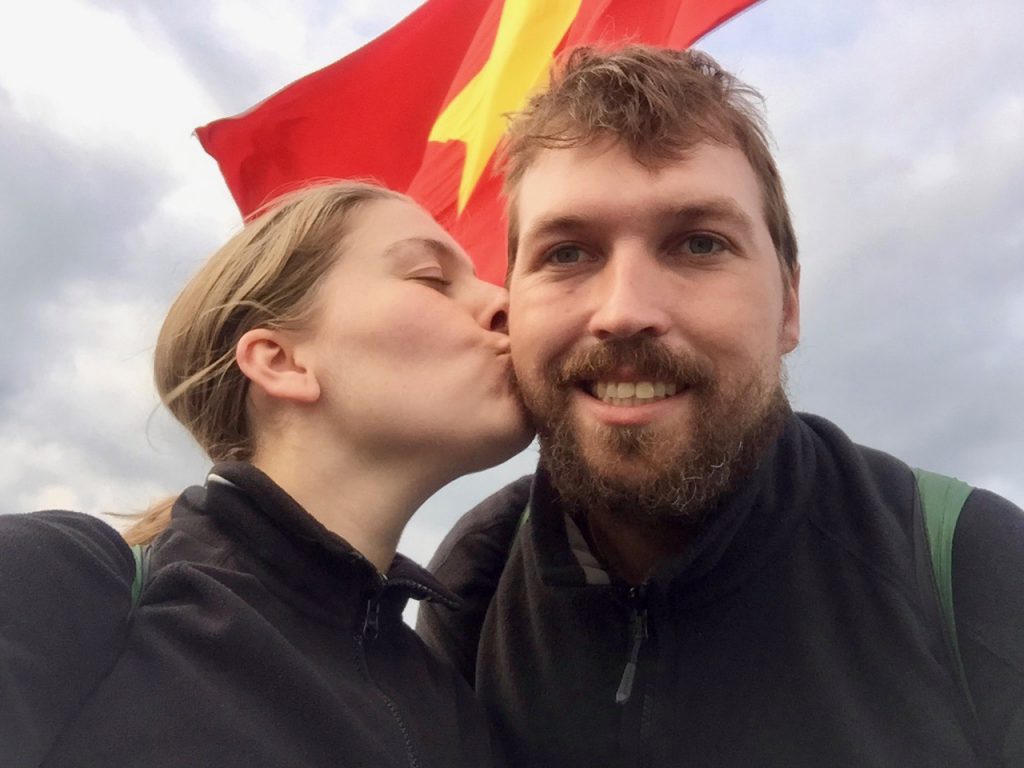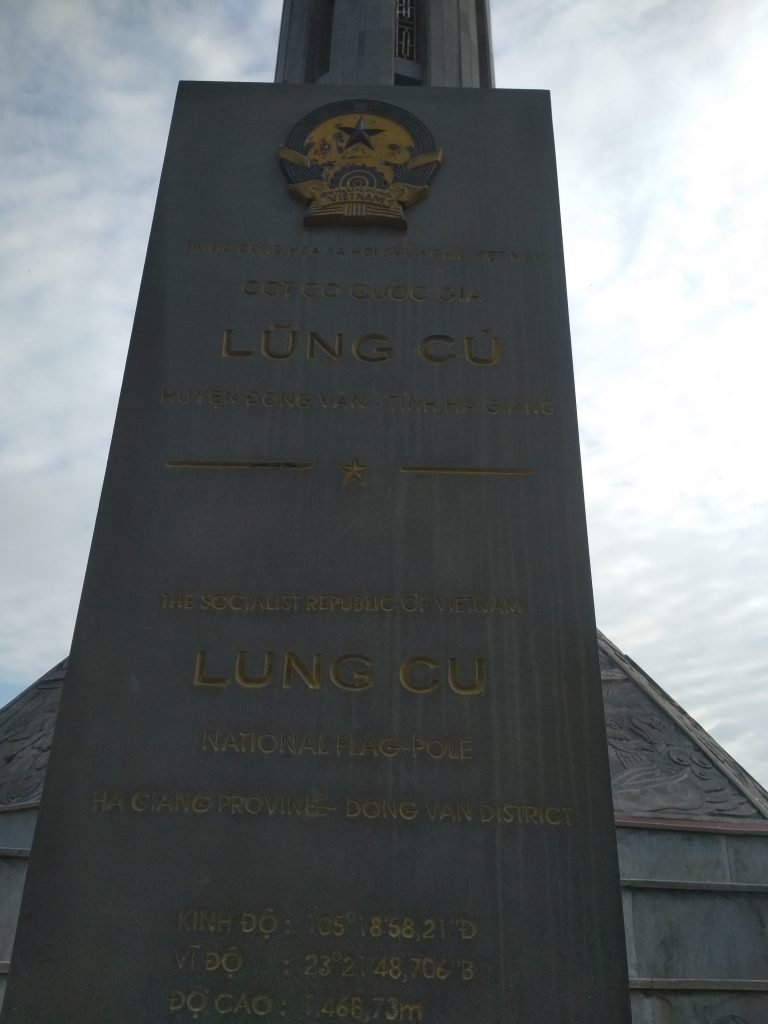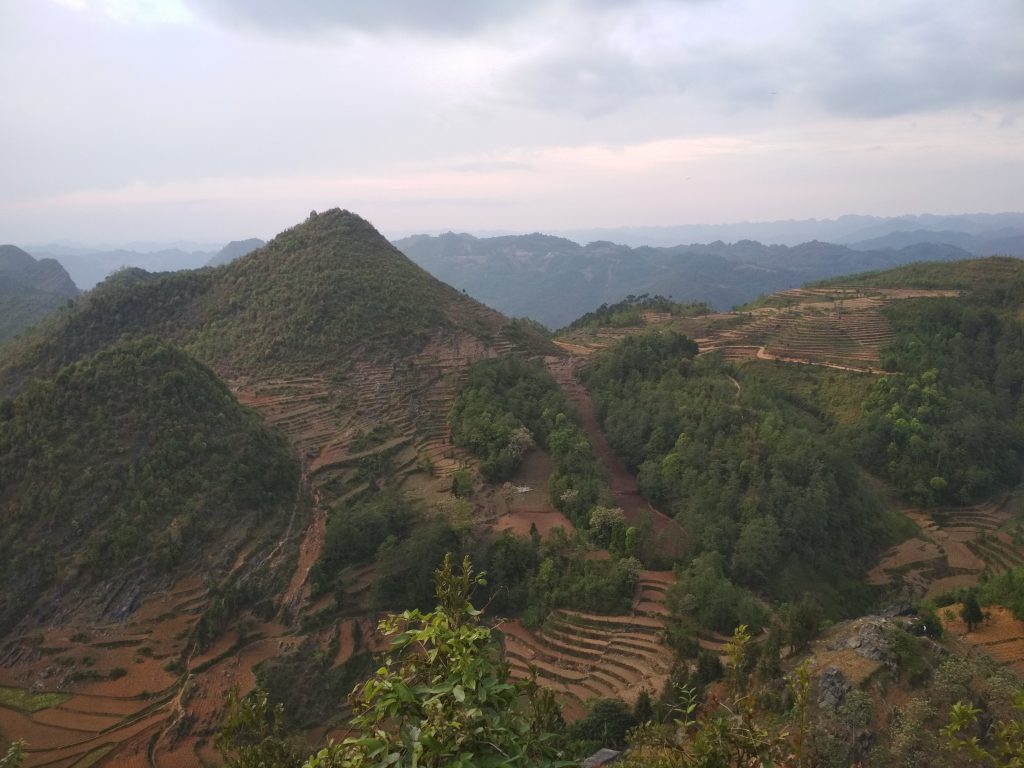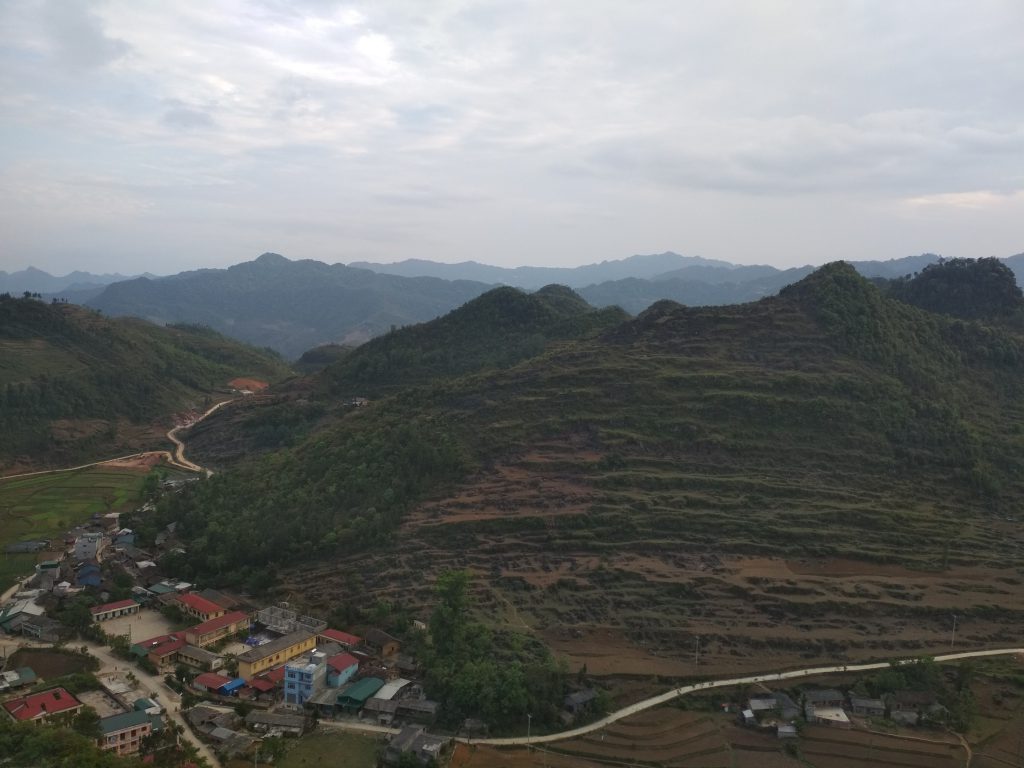 But, in the end we made it. It cost us about an extra 2.5h. In total we started at 9 in the morning and arrived at around 7 in the evening.
Please share your experiences, tips and tricks about this part of the loop in the comment section to help others!
Check out more Vietnam articles!