13 incredible places in one ultimate Albania roadtrip itinerary throughout the hidden gem of Europe.
After I came to Albania some years ago as a short trip combining Montenegro, Albania, Mazedonia and Kosovo I was faszinated by this country. I decided to come back and do a road trip with a friend, which turned out to be one of the best ideas I ever had. I sweared to myself: When I'm back in Europe after my second world trip I wanne go back and create the ultimate Albania road trip. I did a lot of researches based on what I knew already, google maps and tons of other information I read online. This is the result: The ultimate Albania road trip itinerary which can be also used as a top things to see in Albania guide.
As one of the biggest problems about Albania is to enter the country, my Albania road trip guide is basically a circle, so no matter how you plan to reach Albania, you will hit some of the spots in this Albania road trip itinerary. As I would personally fly to Podgorica in Montenegro and take the bus to Shkoder, this itinerary will start there. Sure you can start the circle wherever you want. More information about the best options to enter and rent a car in Albania later in this article.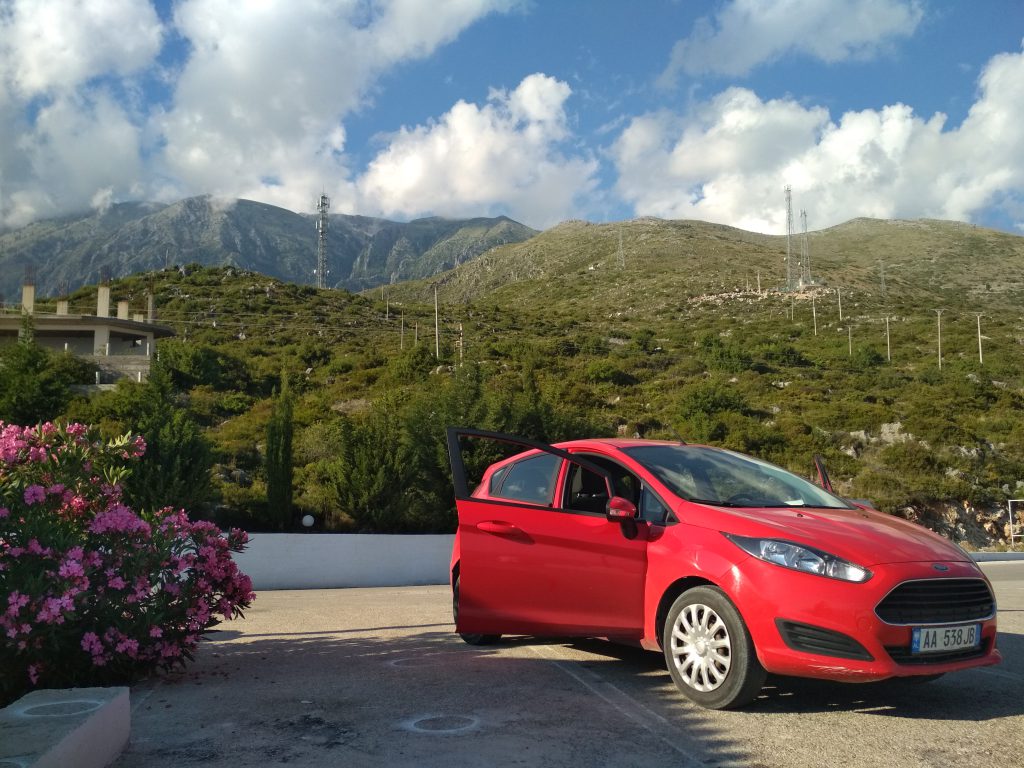 The ultimate Albania road trip itinerary:
1. Shkodër

Is located at the gigantic lake of Scutari. It offers various hiking options and historic places like Shkodër castle and the beautiful old town.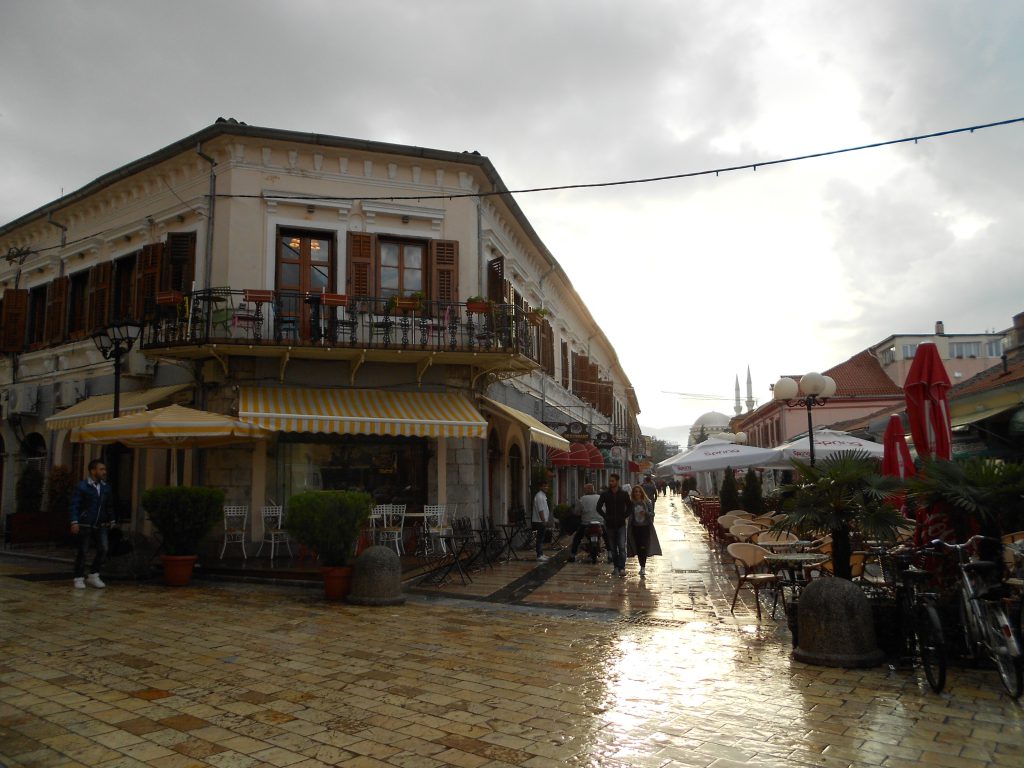 2. Teth National Park

Teth is a tiny village of 80 people and the basecamp for great hikes in the Teth National Park. As it has still a low number of tourist per year, Teth is a paradise for nature lovers. Note that the town in the high mountains is mostly isolated in winter and can't be reached by car until spring is back. Teth is optional as it's a one way detour, but way worth it if you truly love a peaceful place.
3. Komani Lake Ferry

Less than 2 hours drive from Shkoder the Komani Lake Ferry can be reached. The Komani lake is long and windy through high valleys of the Albanian mountains towards the port of Fierza. Some people say it's the most beautiful scenery in the entire Balkans. It can be maybe also named as one of the world's most beautiful boat trips. However, it should be on your Albania bucket-list. Note: Inform yourself before going about the boat schedules. As the port Fierza doesn't have many options to sleep, you might drive on a bit and find a place on the way towards Kruja, e.G. Hotel Alpin Dardhe Puke.
4. Kruja

About 5 hours by car from the Port of Fierza the town of Kruja is located. The tiny village on top of a mountain is well underrated but one of the most beautiful places in Albania.
5. Pogradec

Just a 3 hour drive from Kruja the small town Pogradec by the Ohrid lake is located. Lake Ohrid is over 4 million years old and under UNESCO protection.
6. Korca – Drenova National Park

A stonethrow away from Pogradec the city of Korca is located. It is not just famous for it's Korca beer which you can get for wholesale prices, it is also a basecamp for beautiful hikes in the Drenova National Park.
7. Permet – Hot springs and Hotova-Dangell National Park

Another 4h drive from Korca you will reach the small city of Permet, gateway to Hotova-Dangell – Albania's largest national park. Also Permet is famous for it's hot springs bath.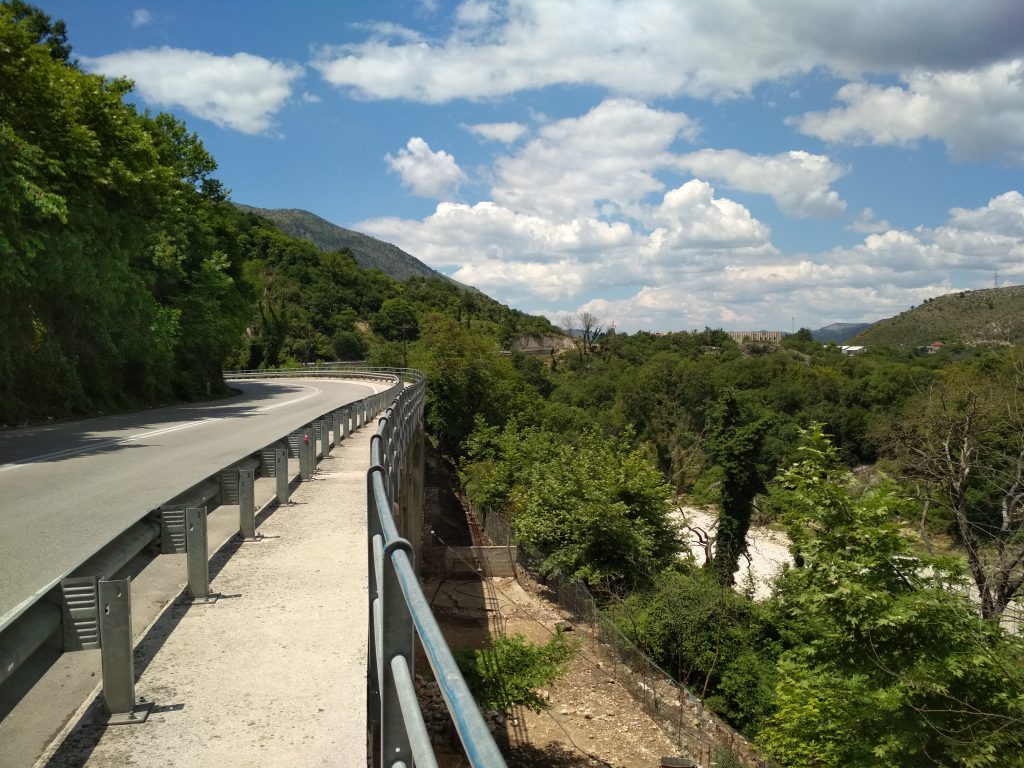 8. Gjirokastra – The UNESCO World Heritage City

A bit more than an hour drive from Permet you will reach the town of Gjirokastra which is UNESCO World Heritage since 2005. The utterly beautiful old town is build on a slope of the mountain and surmount by the castle. The breathtaking views from above will pay off for the climb. Note that driving up the steep and tiny old town roads can be really challenging with a fair risk of crash. It's all part of the adventure, isn't it?! 😉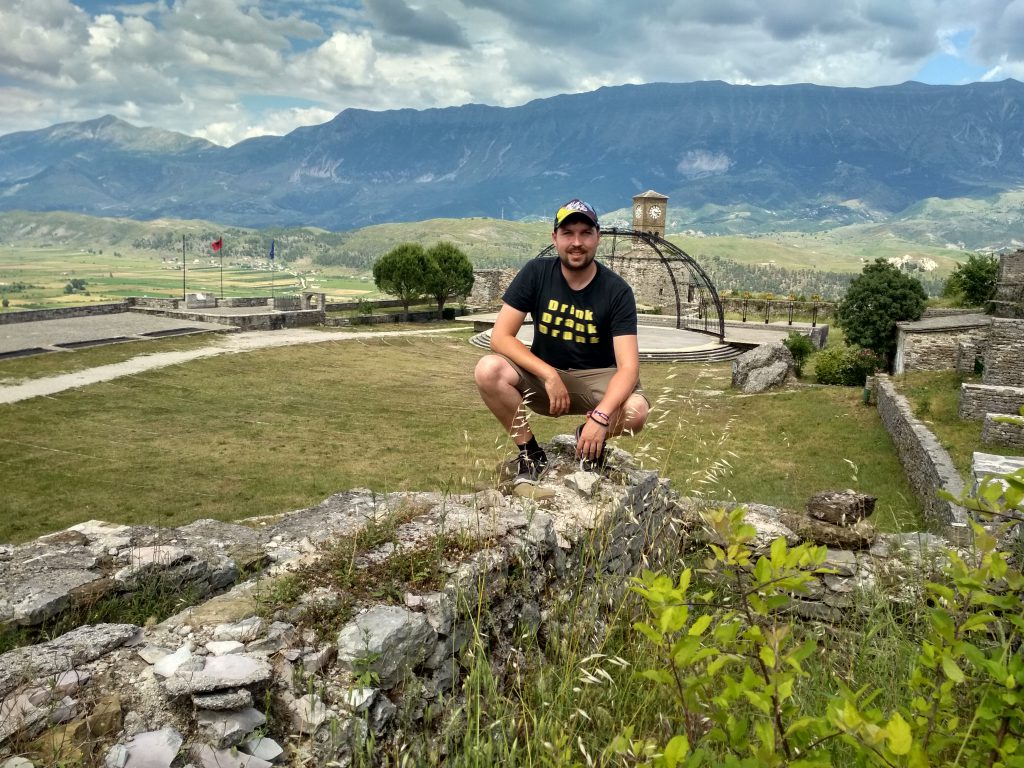 9. Sarande via Blue Eye and Phoenice Archaeological Park

Another 1.5h drive from Gjirokastra you will finally reach first time the on that trip the Albanian riveira at the middle sea. As the drive is short again, it's way worth it to stop at Blue Eye and Phoenice Archaeological Park, which are both located more or less on the way Once you reached Sarande you can hop in the calm middle sea and eat some fresh sea food at the Promenade while seeing the coastline of the Greece island Corfu. It is also possible to enter Albania via Korfu. More later in this article.
10. Ksamil and Butrint National Park

Ksamil is a touristy small paradise beach coast place famous for the 3 islands of Ksamil. Butrint National Park is a spectacular archaeological site of greece temples, amphitheaters and other housing ruins within still excisting historic city walls.There is even the option to hire some privat captains and take a boat from Ksamil to Butrint.

Worldtrip Berlin Tip: As Ksamil and Butrint are both super close to Sarande, it would be possible to set your basecamp in Sarande and see Ksamil and Butrint within a day tour. All depends on what you prefer. Ksamil is more the peaceful tourist chill place, Sarande is a more lively city which can offer you places for some drinks or dancing.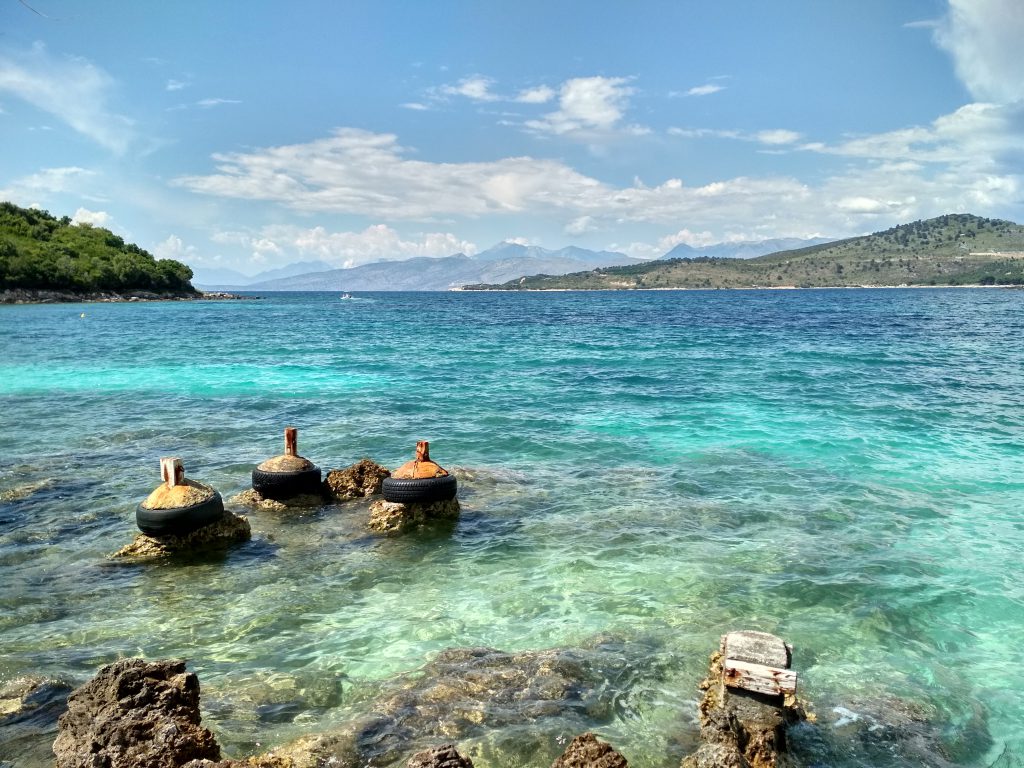 11. Sarande to Vlore – The incredible coastal road on the Albanian Riveira

You always dreamed about Swiss mountains and greek/italian beaches and waters in one place? Then welcome to the incredible coastal road SH8 along the Albanian Riveira. It's so beautiful and empty, that you will wish it never stops. So take as much time as possible for this 125km long 3h drive. Stay a night in one or more of the small beach towns such as Borsh, Qeparo, Porto Palermo, Himare, Jale, Vuno, Dhermi or a sleep over near the Llogara National Park. Latest when you are driving up the mindblowing Llogara Pass, you will know why you want to stay there.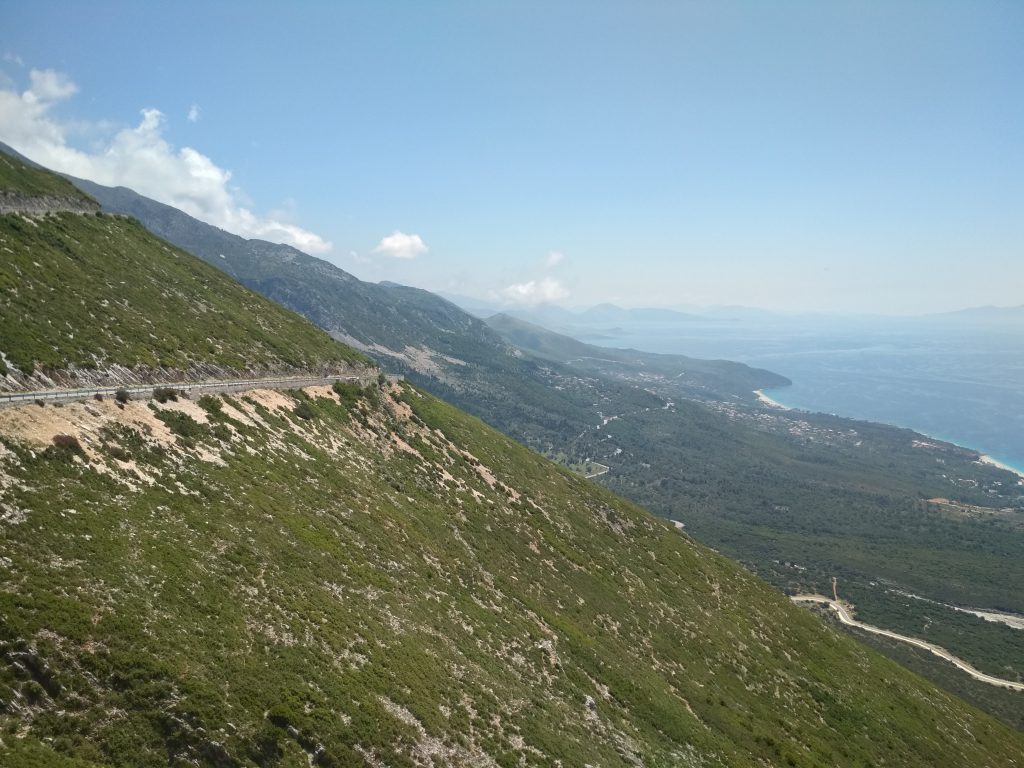 12. Berat via Apollonia Archaeological Park
Berat, UNESCO Worldheritage since 2008 is called the city of the thousand windows at the Osum river. A climb up to the castle is worth the view and for the evening hours you can try some of the locals wines while having dinner. A perfect, idylic, historical place before going to the busy and hectic capital city of Tirane.
13. Tirane

The bustling capital city of Albania is about a 2.5h drive away from Berat. It's easy to spend 2 or 3 days in this city full of history and vibrance, so I won't go to much into details what to do there, but I would like to recommend you 3 places. The Bunk'Art Bunker, an artist exhebition in the biggest bunker of Europe, the Daijti Ekspres close to Bunk'Art (can be combined in 1 day) which is the longest cable-car in the Balkans and an evening out at the legendary Blloku district – A perfect place to celebrate the fact that you managed to do the ultimate Albania road trip. Congrats!Now you just have to drive 2h north and reach Shkoder, where it all began and ends.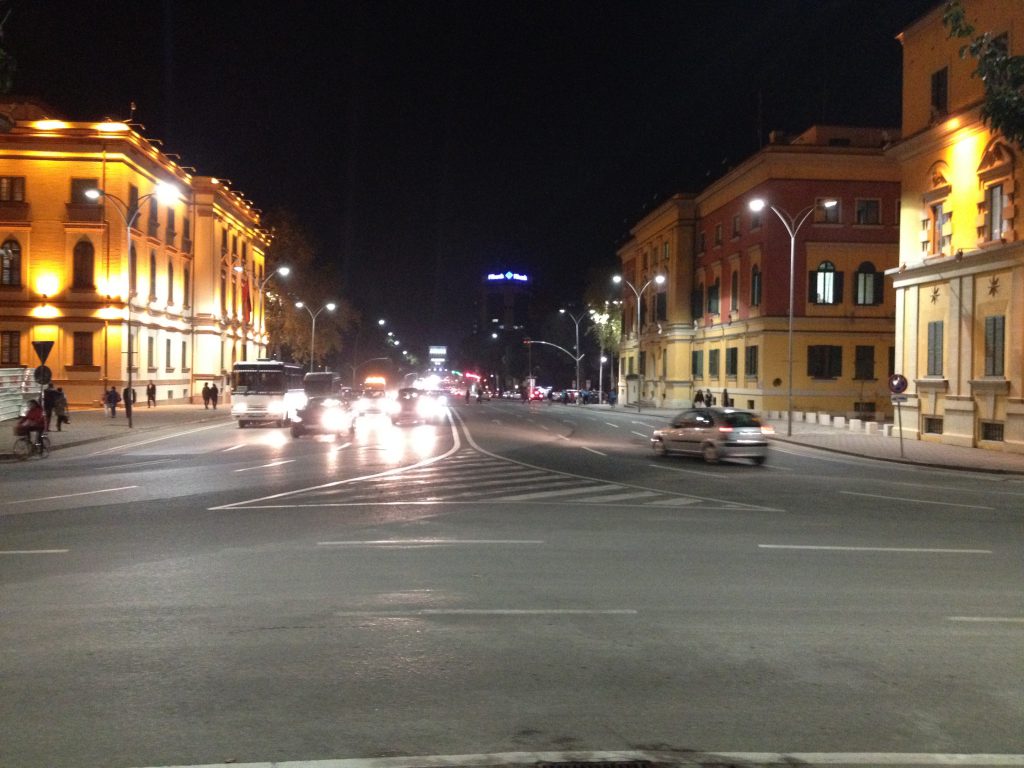 The best ways to enter Albania
As flights to Albania are still very low, the best 3 options are the following:
Fly to Podgorica in Montenegro and take the bus to Shkoder – It's quick and frequent from Podgorica's main bus terminal. Alternate you could rent a car at Podgorica Airport, add Perast and Kotor in Montenegro and do a combined Montenegro to Albania road trip and start the Albania Itinerary from Shkoder. Double check if you are allowed to cross the border with your rental car contract!

The most complicated and longest solution: Fly to the incredible city of Skopje, capital of North Macedonia and take the bus night bus to Tirane from the central station/bus terminal of the city. Note that the ride is long and buying a ticket can be a bit complicated, but Skopje itself is already way worth a visit. Alternate you could rent a car at Skopje Airport, add some places on the way to Albania and do a combined North Macedonia to Albania road trip and start the Albania Itinerary in Tirane. You could even extend that and drive up to Podgorica in Montenegro and fly out from there. Double check if you are allowed to cross the border with your rental car contract!

The easiest solution:You are lucky enough to find an affordable flight to and from Tirane, rent the car there and set it as start and end point of your ultimate Albania round trip.
Renting a car in Albania
As I said in the beginning of this article, some things can be complicated in Albania. Renting a car is one of it. It's not impossible, but the places you can rent a car online are rare. Tirane would be the easiest option, Shkoder and Sarande are also not a problem. That's basically it with international car rental companies. There will be some local ones, but you need to ask in a local shop then. Including some communication problems that could end up in a disaster, so be careful. This is getting even more complicated if you try to find a company online where you can rent a car in Skopje or Podgorica and drop it somewhere in Albania. The only option might be to bring it back to the place you rented it. If you are lucky you can return it in Tirane, but than you might not find a effordable flight out. So think twice and don't give up planning this, even it seems more complicated than normal. Your effort will be rewarded with a unique adventure in a european country, that seems to be overlooked by the eye of tourism and the constant feeling in you of beeing the first persons to explore this place. Enjoy it in fullest. It is rare those days!
Note: I just added pictures to places I have really been on my shorter Albania road trip which inspired me for this one as I want to keep this real. By what I saw during my researches, expect the other places to be as mindblowing as the ones in my pictures. Once I did this incredible road trip, I will add pictures of all other places as well. Feel free to be a guest writer on my page if you did this or a similar road trip through Albania first.
Please share your experiences, tips and tricks about your road trip in Albania in the comment section to help others!