If you are as obsessed with travel as I am, then both hot and cold destinations are appealing depending on the time of year. Sometimes you just want to avoid the freezing temperatures at all costs and other times you want to embrace them to the fullest extent.

Keep in mind what the philosopher John Ruskin once said: 'There is no such thing as bad weather, only different kinds of good weather'. So it doesn't matter whether you belong to the former or the latter, North America provides travelers with a plethora of places to choose from due to the varied climates and the diversity of nature.
With so many options available, how are you supposed to pick just one? Well, having your needs in mind, here is a list with the 10 top must-visit places in North America, to help you choose the perfect winter destination for you.
1. Maui, Hawaii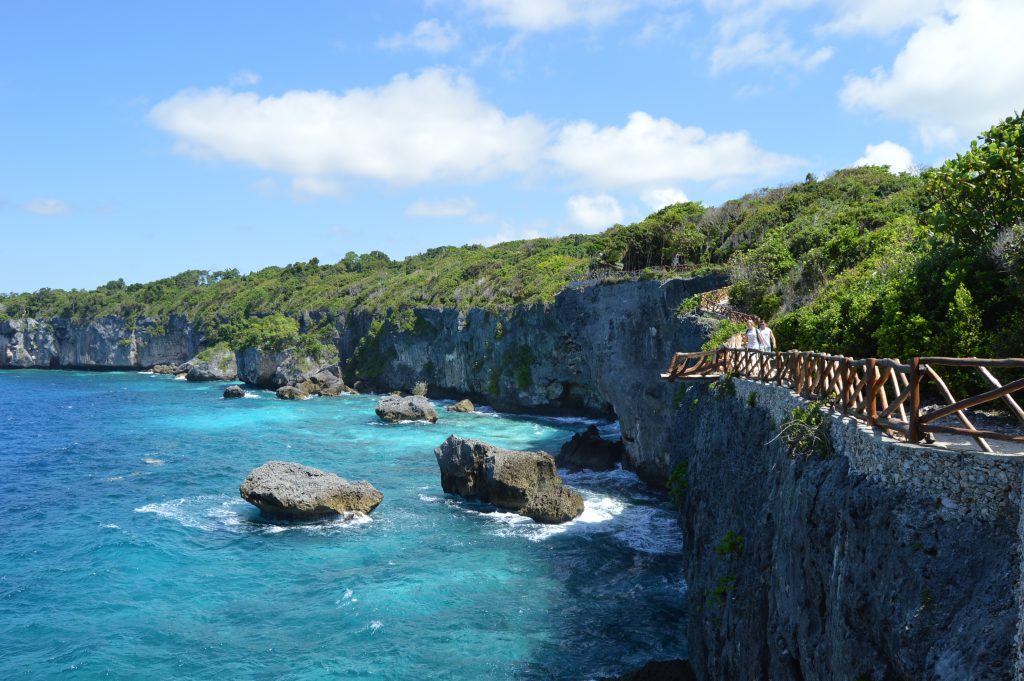 For many people, Maui is a renowned travel destination, every year this lovely island draws people from across the world due to the iconic landscapes and warm beaches. The winter season in Hawaii is characterized by temperatures that range from 68°F (20°C) to 80.6°F (27°C).
There is no shortage of things to do in Maui but if you are a wildlife enthusiast, without a doubt one of the most incredible experiences you can have in Hawaii is the opportunity to witness the North Pacific humpback whales winter migration. Every year these magnificent mammals travel over 3,500 miles from cold Alaskan waters seeking the warmth of Hawaiian waters.
Whether you go by yourself or with your family, you'll never go wrong if you choose Maui as your favorite winter destination.
2. Banff National Park, Canada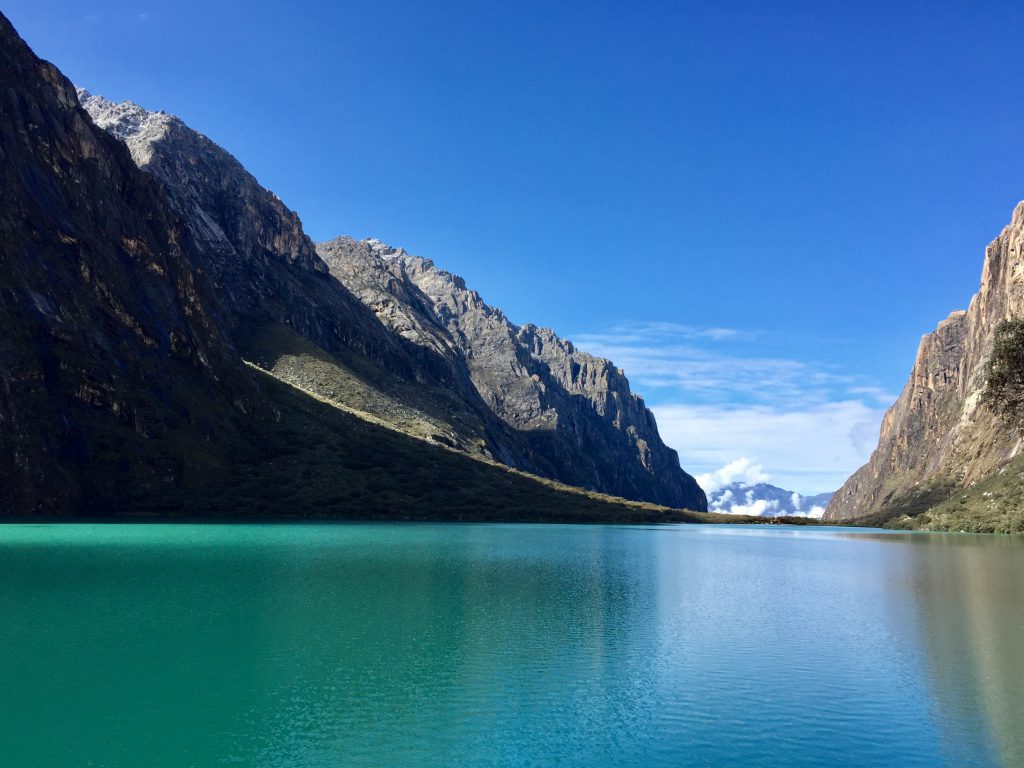 Known for its breathtaking and scenic landscapes, this national park is one of Canada's most stunning natural wonders. Named by National Geographic magazine as one of the best world destinations to visit, Banff national park surely deserves Its hype.

Every year, more than three million people visit Banff National park, attracted by the abundance of wildlife and scenic deep, clear glacier fed lake that is so vast and calm that it provides a perfect reflection of the surrounding mountains.

Some of the famous attractions in banff national park are the Icefields Parkway, Jasper National Park, Yoho National Park, and Kootenay National Park, these 5 national parks together form the Canadian Rocky Mountain Parks.

Banff National Park is the perfect place for all kinds of adventure, such as camping, hiking, kayaking and skiing.

Whether by foot, by bicycle or on horseback, it matters not, the important thing is that you experience this national park to the fullest extent.
3. Yellowstone National Park
This Unesco world heritage site is a must-visit hotspot destination any season of the year, but there is a special kind of beauty reserved only for winter. When you roam Yellowstone you can witness steam rising from the hot springs and geysers, something people don't get to appreciate to the fullest extent in summer, because the summer crowds are almost non-existent you can feel as if is only you alone with nature.
If you like extreme sports Yellowstone national park offers you the opportunity of traveling by snowmobile due to snowmobiling being the preferred method of transportation in the park in the winter with an incredible opportunity to watch the wildlife.
4. Orlando, Florida
Also known as the theme park capital of the world, Orlando is the perfect destination for the whole family. This city located in Florida has several accolades assigned to its name. Orlando was recently named the most popular traveling destination in America. It was also named the second-cheapest place to visit in America and it has the highest attended theme park in the world. If you're looking for an affordable place to go with your kids Orlando, Florida is the right place to go. You can explore Orlando's universal CityWalk for free if you arrive via public transportation or if you stay at an on-site Universal hotel. If you go by car, you'll have to pay a $25 fee, but parking after 6 pm is totally free for all guests.
If you or your kids enjoy nature don't forget to visit Sea Life Orlando Aquarium, home to Florida's only 360-degree underwater tunnel.
5. Hôtel de Glace, Quebec
Hôtel de glace is the only ice hotel in North America, this architectural masterpiece shows us the ingenuity of people. Everything in this hotel is completely made of ice, from the lounge area to the bar, even the glasses are sculpted using ice.

The temperature is a constant 22 degrees Fahrenheit, Which is not that cold compared to Quebec's winter temperatures. You don't have to spend the night, this hotel offer travelers the opportunity to tour this magical place.

Admission fees: adults $23.99; seniors $18.99; children free.

This wonderful Hotel will open for travelers and visitors from January 2, 2020 to March, 2020.
6. Cozumel, Mexico
If you are looking for warm destinations to escape from the bitter cold, give Cozumel a chance.
Cozumel is a Caribbean island, located in the eastern coast of Mexico's Yucatán Peninsula, its weather is always nice and warm all year long.

This Caribbean island is a famous cruise ship port and a very popular diving and snorkeling destination.
The most popular diving spot is called Palancar Reef, located 80 feet deep water. The most striking feature of this diving spot may be the diversity of aquatic species and the pure and clear water. Cozumel is the perfect destination to unwind and forget about all our worries. Give it a shot.
7. Mont Tremblant, Canada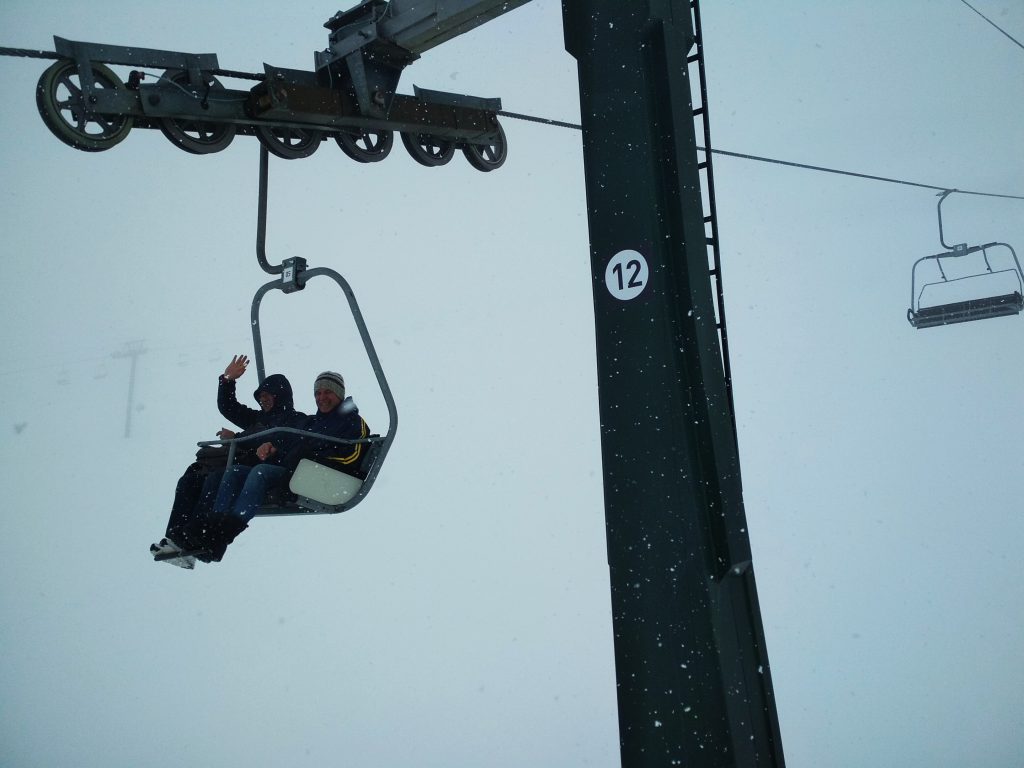 Located about 80-miles from Montreal, this resort is best known for being a pretty popular ski destination. This year the official ski season begins on November 22 at 8 a.m and it will extend until April 2020.

The most incredible aspect of Mont Tremblant is the very extensive list of activities it has to offer to all its guests, even though this is a skiing resort it offers you several other entertainment choices such as: snow biking, dog sledding, dune buggy tours and helicopter tours through this cozy Quebec town.

You won't regret adding Mont Tremblant to your list of places to visit this winter.
8. Quebec City, Canada
Declared as a world heritage treasure by Unesco, Quebec, according to Travel + Leisure World's Best Award ranks first among Canadian destinations. It also offer travelers a plethora of activities for travelers to enjoy while taking a stroll on its historical streets.

There is no shortage of things to do here, from crossing the icy St. Lawrence river in an ice canoe to go on a ride in a winter gondola to the top of the Montmorency falls park.

If what you are looking for is another kind of entertainment you should experience the Quebec gastronomy, visiting Le grand marché's Christmas market and enjoying over 1000 local gourmet products offered at this Christmas fair.
9. Mexico City, Mexico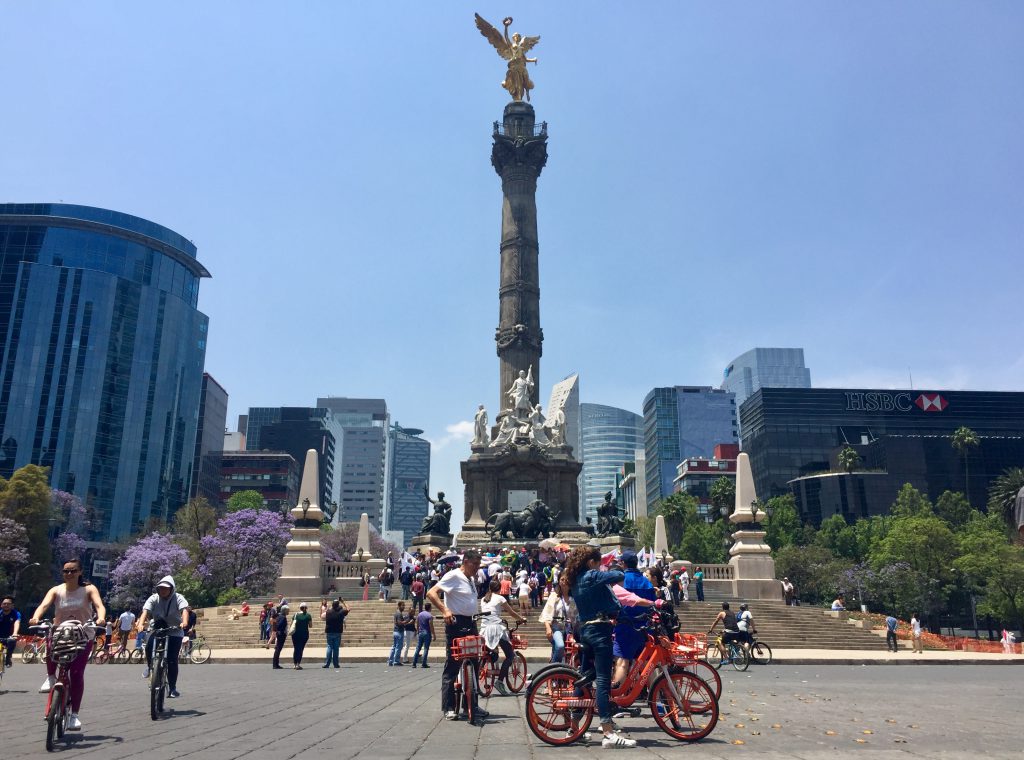 Surrounded by two magnificent active snow-covered volcanoes, the city of Mexico is a city full of history and stories, Mexico is the perfect destination for those who enjoy discovering new places, and learning about different cultures.

Mexico historic city center, is a UNESCO World Heritage historical treasure, this is also the first place you should go if you go to Mexico. Zócalo, also called constitution Square is the pride and joy of Mexico city and it has the record for being one of the world's largest squares.

Another major tourist attraction is Mexico City Metropolitan Cathedral, one of the oldest and largest churches in the western hemisphere, the construction of this cathedral began in the 15th century and it was finished almost 250 years later.

Chapultepec park, what was once the settlement of the Aztecs centuries ago is now a popular tourist hotspot due to its diverse lakes, sports facilities, botanic garden, and historical museums.

Mexico is a city that has lots to offer, and is very hard to narrow a few selected places. The fun part of traveling is discovering things on our own, so If you decide to visit this amazing city, go out there and enjoy yourself.

P.S: If you want to enjoy the Caribbean sun and clear Mexican waters don't forget to pack up and visit the Mayan Riviera, this sunny destination attracts five million visitors every year, here you can swim with dolphins or scuba dive in the world's largest underwater museum.
10. Rockefeller Center, New York City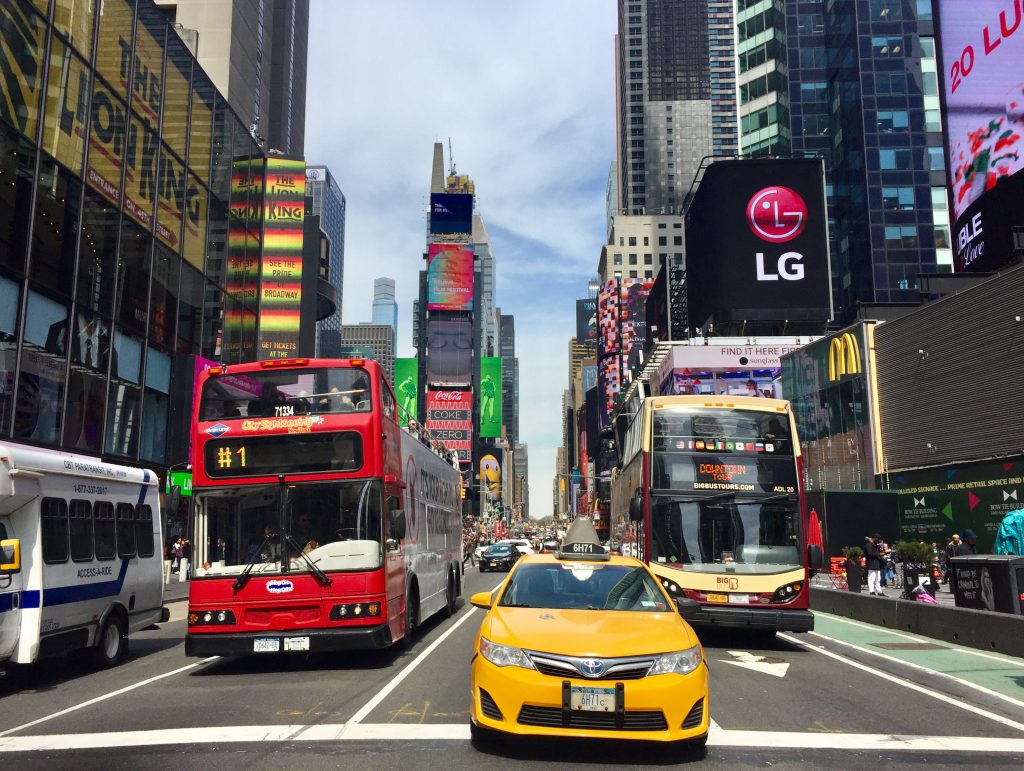 Last but not least important, we have New York. According to National Geographic, the city that never sleeps is most people's preferred winter destination.
Whether you celebrate Christmas or not, New York City becomes something else this time of year. Rockefeller Center is the epicenter of New York City's holiday celebrations and the lighting of the Rockefeller Christmas tree alone is something you just have to see. For many new Yorkers the lightning of this iconic tree represents the beginning of the holidays, so of course it had to be on this list.
You can see all the seasonal preparations by taking the Christmas Walking Tour from the Rockefeller Center to Radio City Music Hall. This year the tree will be lit for the first time on Wednesday, December 4. Don't miss out.
Conclusion:
There is no shortage of places to visit on this cold season, and every one of them have their own charm. From whale watching tours on Maui to sleeping in an ice hotel in Canada, or maybe you just want to soak under Mexico's sunshine and forget about the cold. It doesn't really matter what you choose as long as you have fun.
With Christmas around the corner, traveling on winter season can be both exciting and stressful at the same time, many people choose this time of year to plan their vacations, so is better if you plan your trip in advance.