Diving license and a whale shark
General Facts
Population: 1400
Area: 21km²
Arrival:
Next Airport is on Ko Samui, served from all major cities in the region, there are can take a ferry to Ko Tao
There is a good train option from Bangkok, the sleeper train #85 which depart 19.30 and arrive at 4 in Chumphon station so it's possible to take the 7 o'clock ferry
If your coming from north (Bangkok), there is alternate to the train option busses to Chumphon, mostly you can book both in one. If your coming from south (Krabi, Phuket, Malaysia) you need to take a bus to Surat Thani and then the boat
Those ways of arrival also work for Ko Samui and Ko Pha Ngan, just boat travel times are obviously shorter/longer
Location: Chumphon Archipelago, western shore of the Gulf of Thailand
Weather: tropical savanna climate, Average temperature is 27.8°C, daytime 31°C and nighttime 25°C all year long, wet season is October and November
Worldtrip Berlin Tip: Go to "Kallapangha" and find a small and chill beach bar – perfect after a day of scuba diving
My personal experience
Still with Vikrem, Finn and Max on the move we came via Surat Thani by ferry to Ko Tao. Most of us had the plan to do our Scuba Diving License there, as Ko Toa is known as the cheapest place on earth for that, as they say. The 3-day course including a class private hotel room cost me about 250€.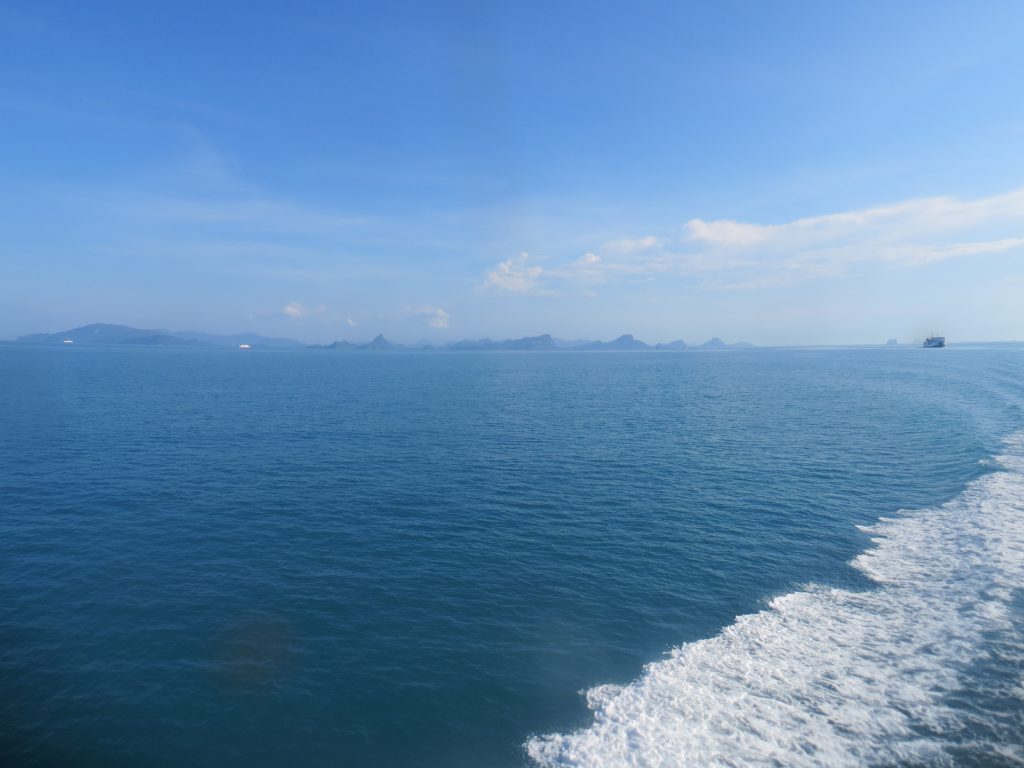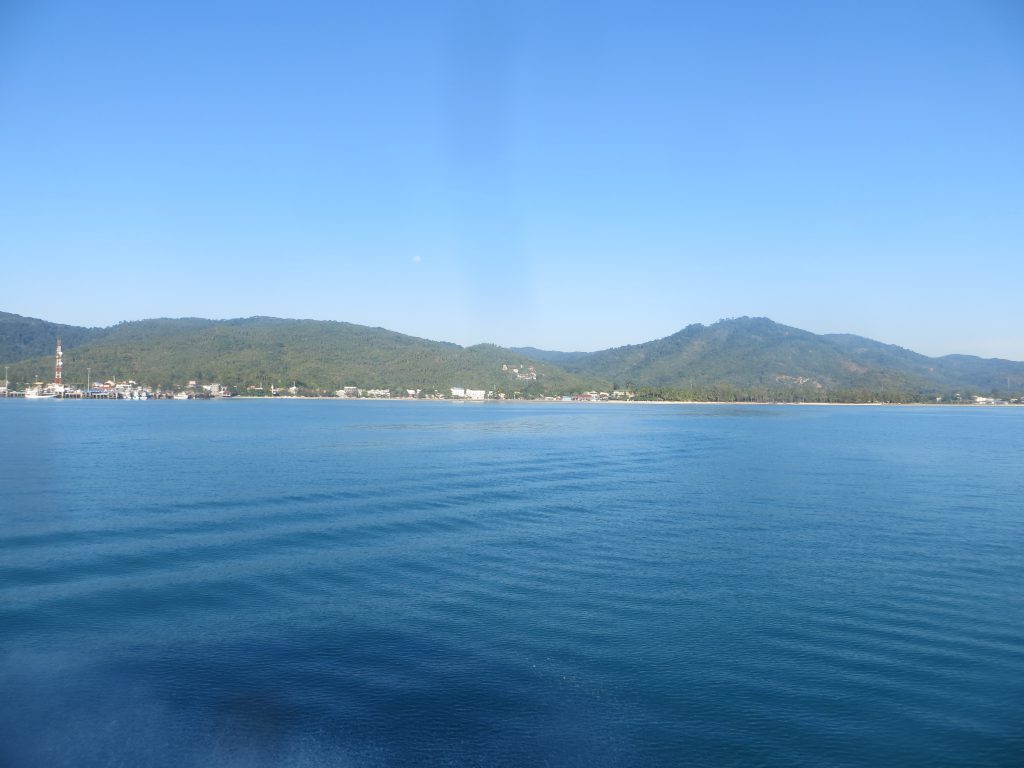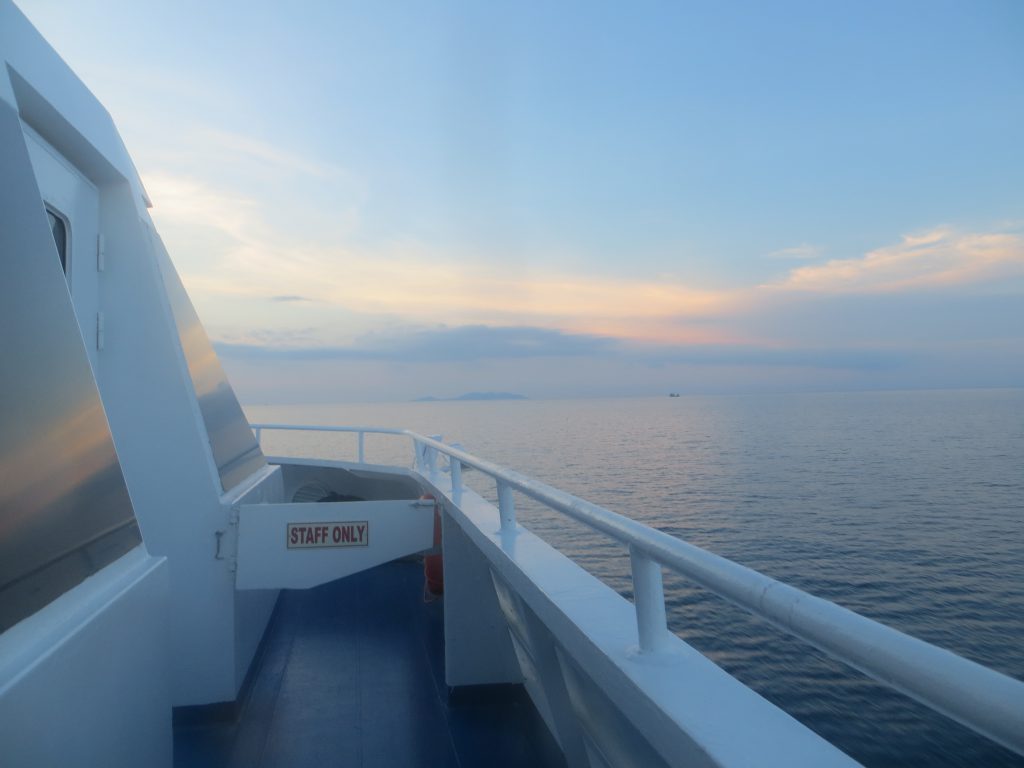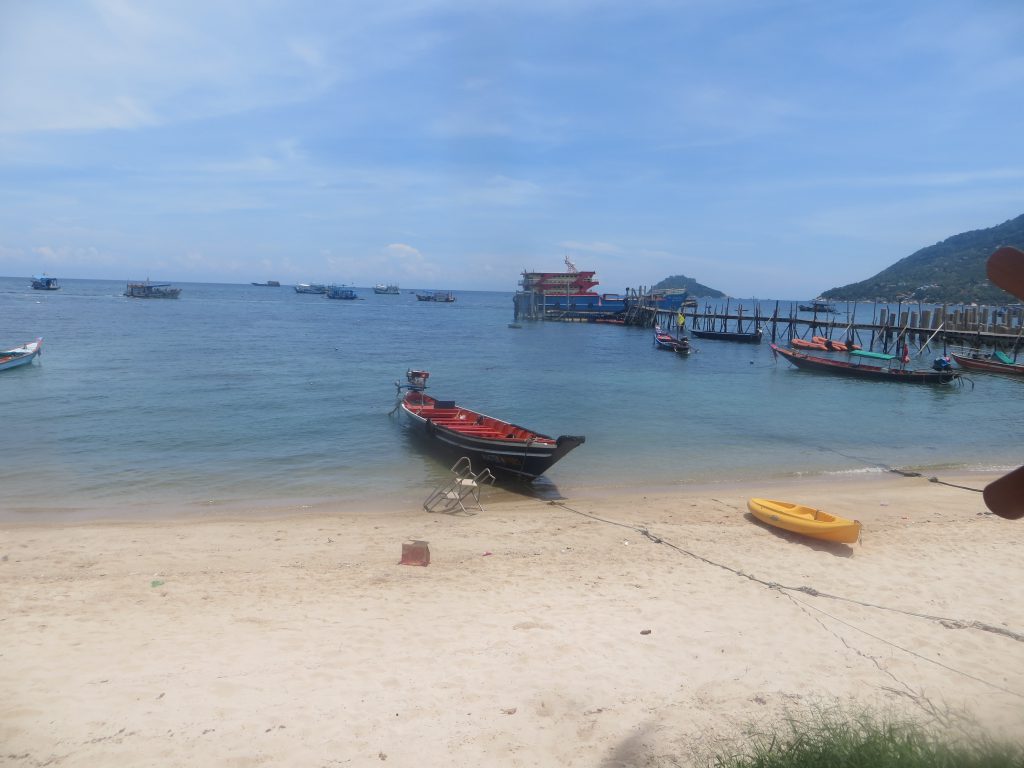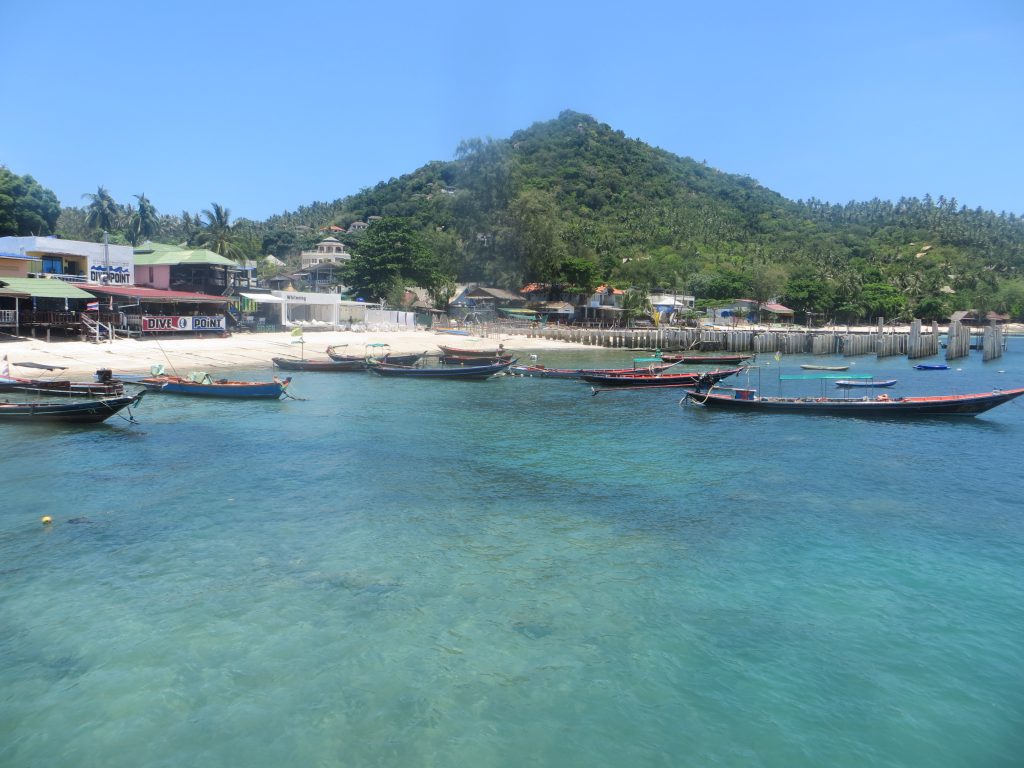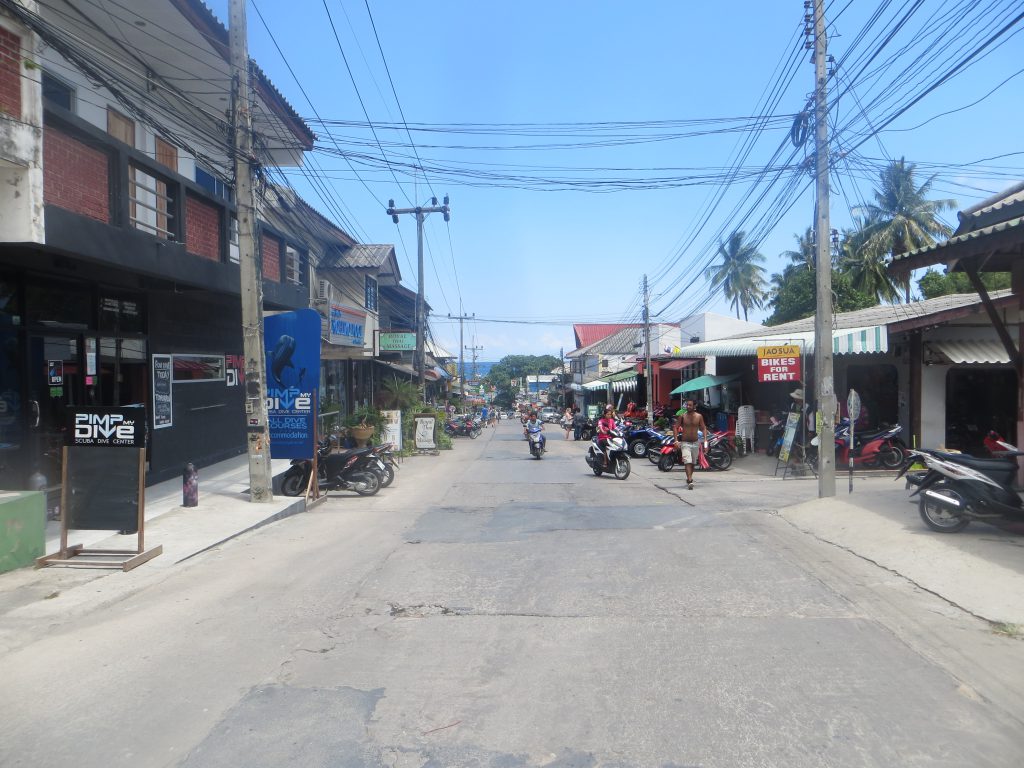 The 3-day course includes theory, diving exercises, diving in near the coast and open water diving. If you have more time you can always book advanced diving licenses such as night or wreck diving.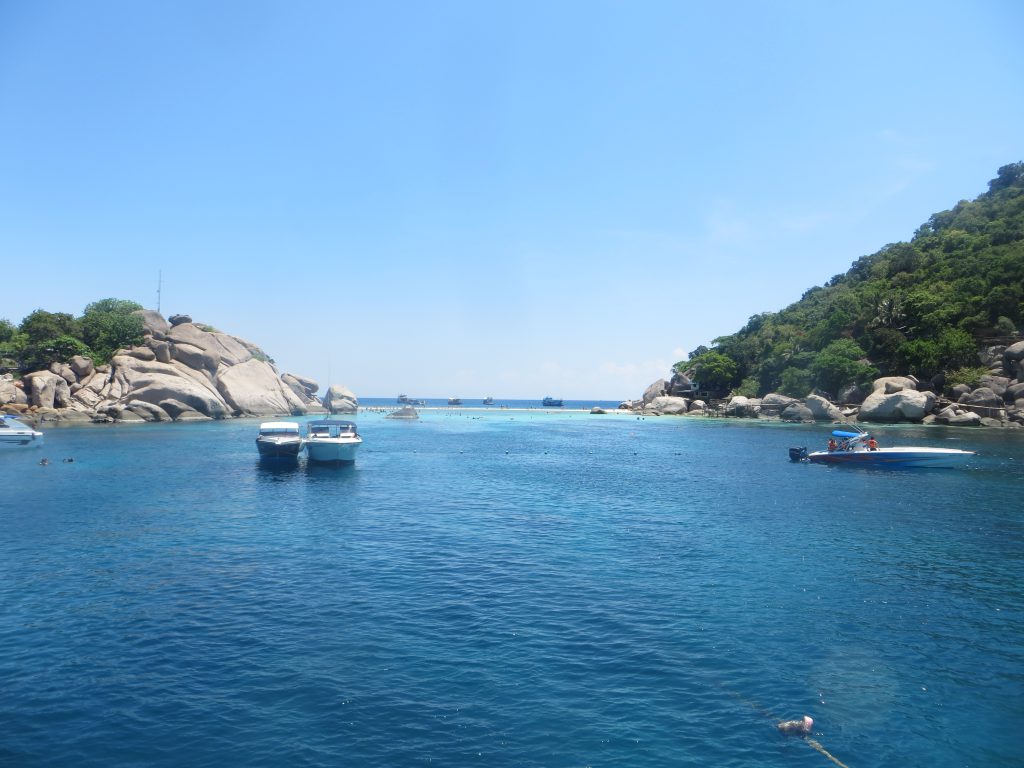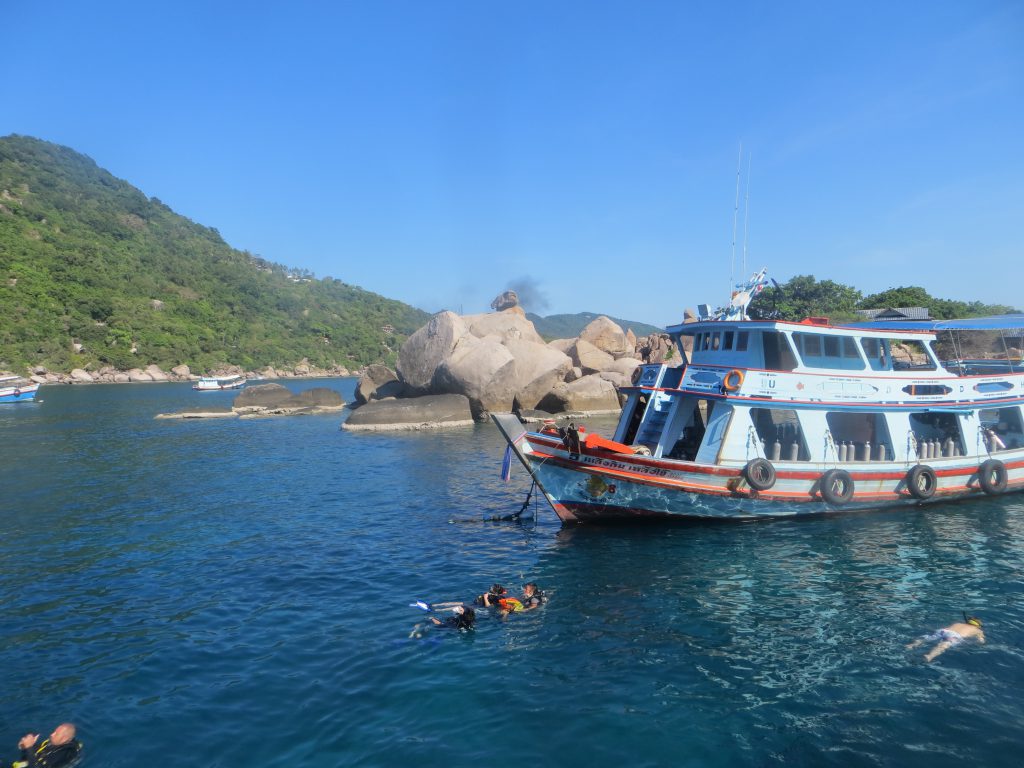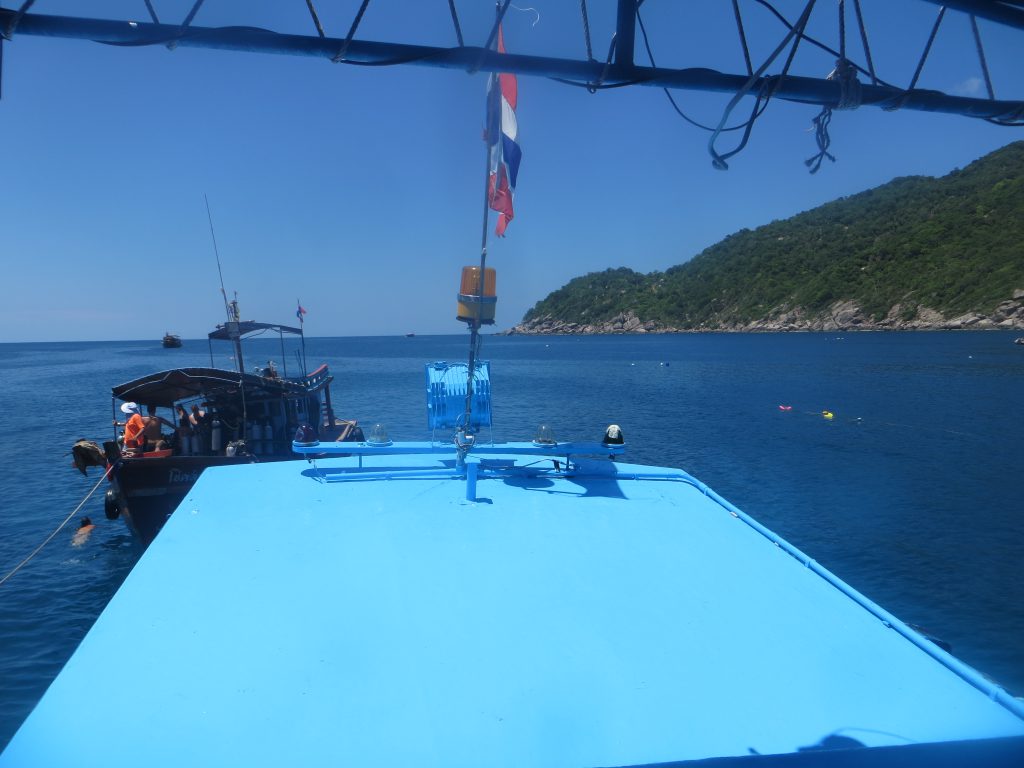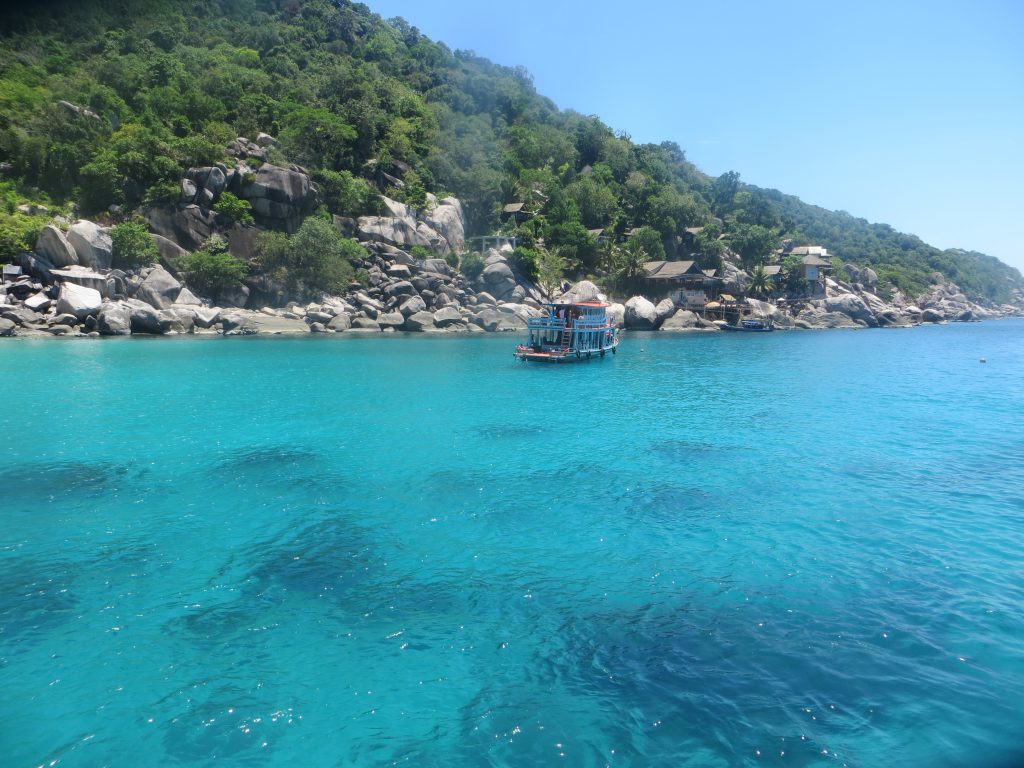 When he showed us the pictures of fishes in the area, we asked him for the big one in the middle. He said: Oh, that's a whale shark – I never saw one and if, I give you free beers all evening. Well, it was a cheap night out and a day I will never forget as we saw TWO and were able to dive close to them for about 20 minutes. Sadly, I don't have a picture, they will all stay in my head forever.
In the night time we were mostly hanging around the cute little beach bar of Kallapangha as Vikrem had been to Ko Tao before and made some friends on the staff there. It is more than perfect for seeing the sunset with a drink in your hand after a dive day.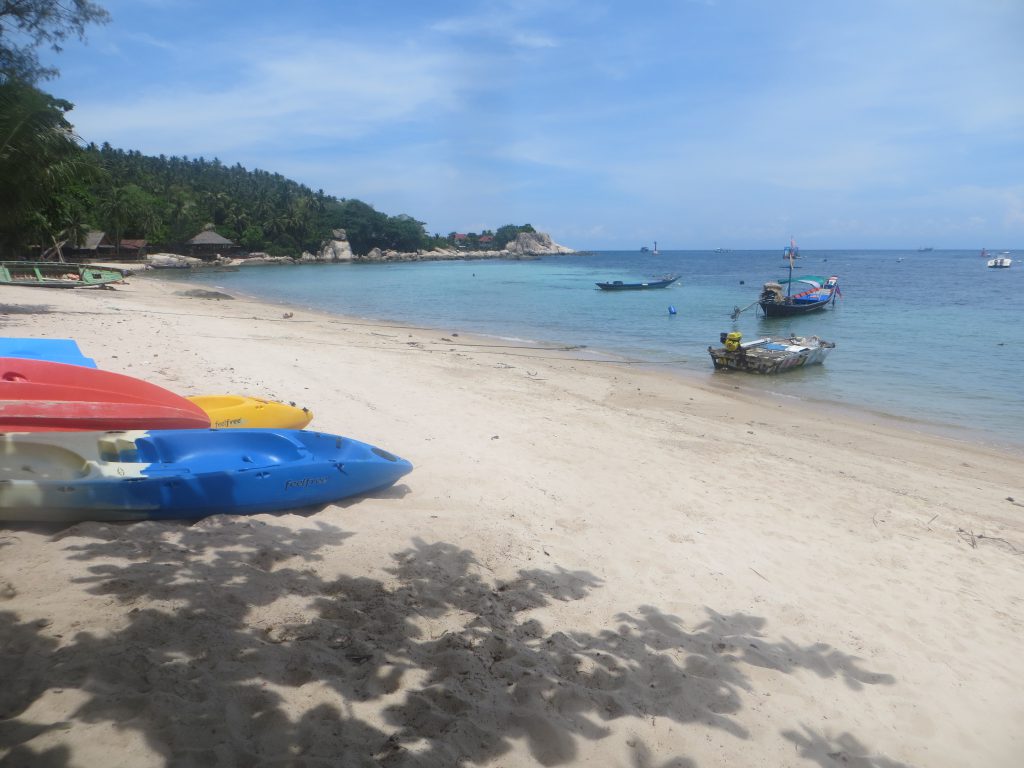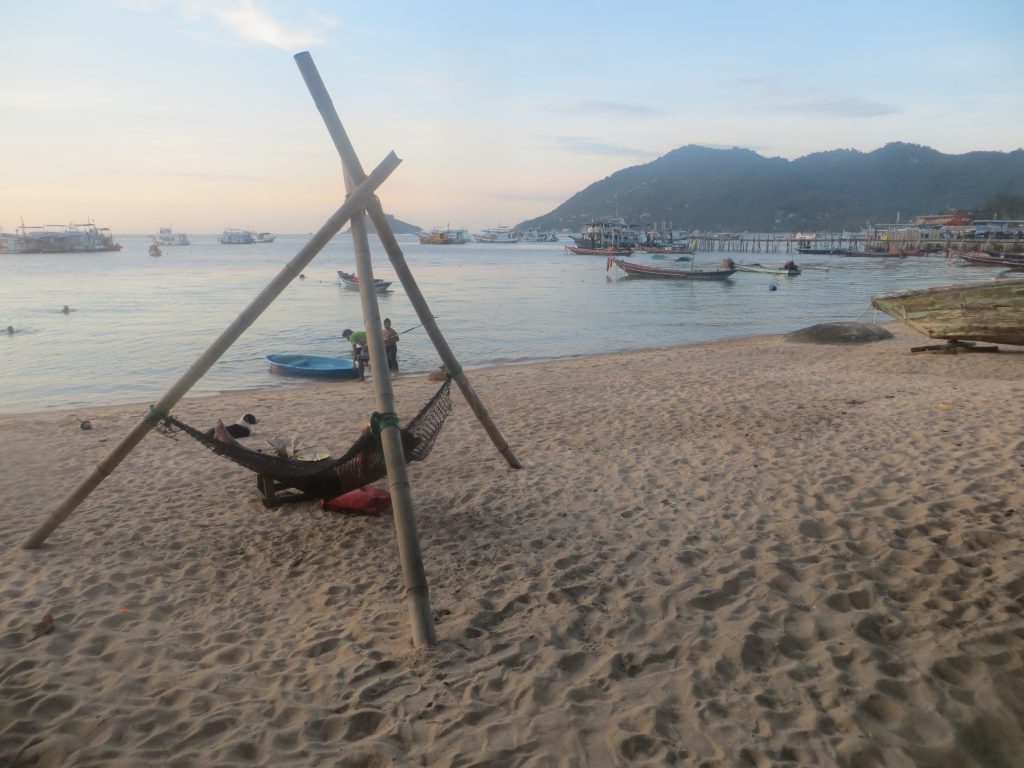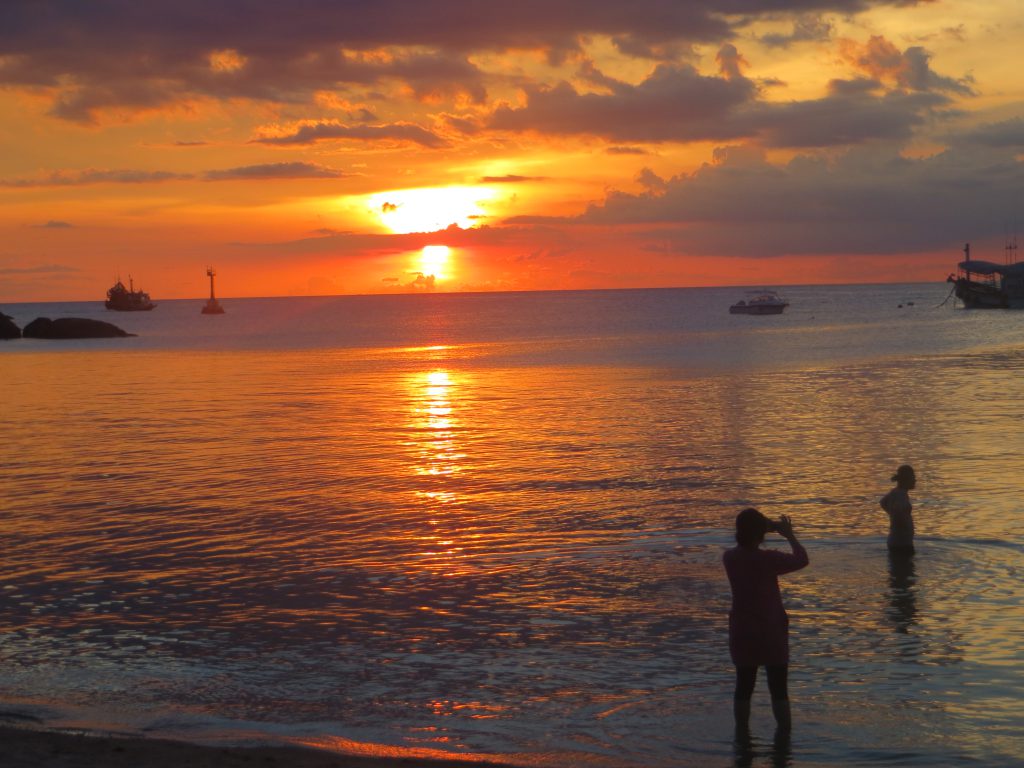 Worldtrip Berlin Tip: If you are looking for clubs you need to go to Sairee beach. As it is some kilometers lot of people take the scooter to go there. Do not do that unless you want to have the "Ko Tao Tattoo" on your skin – just walk there or think about staying in Mae Haad. Even the ferries arrive there, it's less touristy and overpriced.
Please share your experiences, tips and tricks about Ko Tao in the comment section to help others!
Check out all Thailand reports including the newer 2018 ones!