A travel guide for a successful daytrip to Potsdam Sanssouci from Berlin with insider tips (including Potsdam old town)
This guide will help you to make the best out of your Sanssouci day trip from Berlin plus enjoying the old town of Potsdam with insider tips.
A daytrip to Sanssouci is easy to manage from Alexanderplatz, Zoo Station or Berlin Hauptbahnhof to Potsdam Park Sanssouci station by regional trains of the Deutsche Bahn (RE1). It is directly, comfortable and included in your Berlin public transport day pass (Tagesticket ABC). From the station it is just a short walk to the entrance of Park Sanssouci, which is free of charge – You only have to pay, if you want to enter one of the castles in the palace gardens of Potsdam.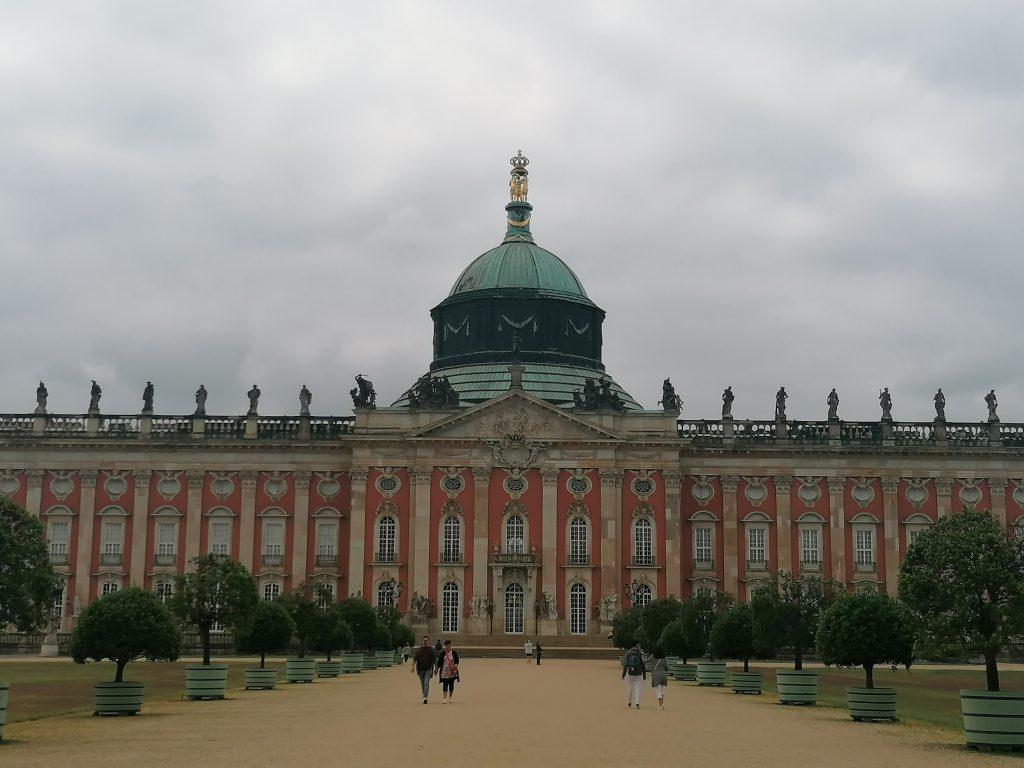 Choosing the regional train to Potsdam Park Sanssouci station is a wise thing to do, as most people would choose the way slower Berlin commuter (S-Bahn Berlin) trains and hop of at Potsdam Hauptbahnhof. The Sanssouci station is on the backside oft the Park near the University of Potsdam, so you are walking towards the city, while exploring the palaces of Potsdam, such as Neues Palais, the Orangerie or the Sanssouci Palace itself.
People who hopped out at Potsdam Hauptbahnhof would walk the other way round. Why ist hat an advantage? The city park is huge, so you might be thristy or hungry afterwards. So if you follow this guide you will end up in the old town of Potsdam and not on the backside at Sanssouci station, where there is literally nothing to buy. Isn't it better to enjoy an some good food in the beautiful historic streets of Potsdam? Or the best ice cream in Potsdam at "DAS EIS CAFE am Brandenburger Tor"? Or just a cold beer in a typical german beergarden? I guess you would agree.
Please share your experiences, tipps and tricks about Potsdam in the comment section to help others!
Check out more Berlin City Trips articles!