From Sri Lanka we made our way to Hanoi (Ha Noi) by plane via Kuala Lumpur. Hanoi airport is a fair bit out of the city, so Taxis will be around 400.000 Dong, so we decided to take the cheapest option for 30.000 Dong – Bus number 86, which will drop at some places near the old quarters, where most hostels are located. Once in old quarters, everything is within a walking distance.
The old quarters are the liveliest and most interesting part of Hanoi, so it's worth it to have a walk around and explore randomly those streets full of energy.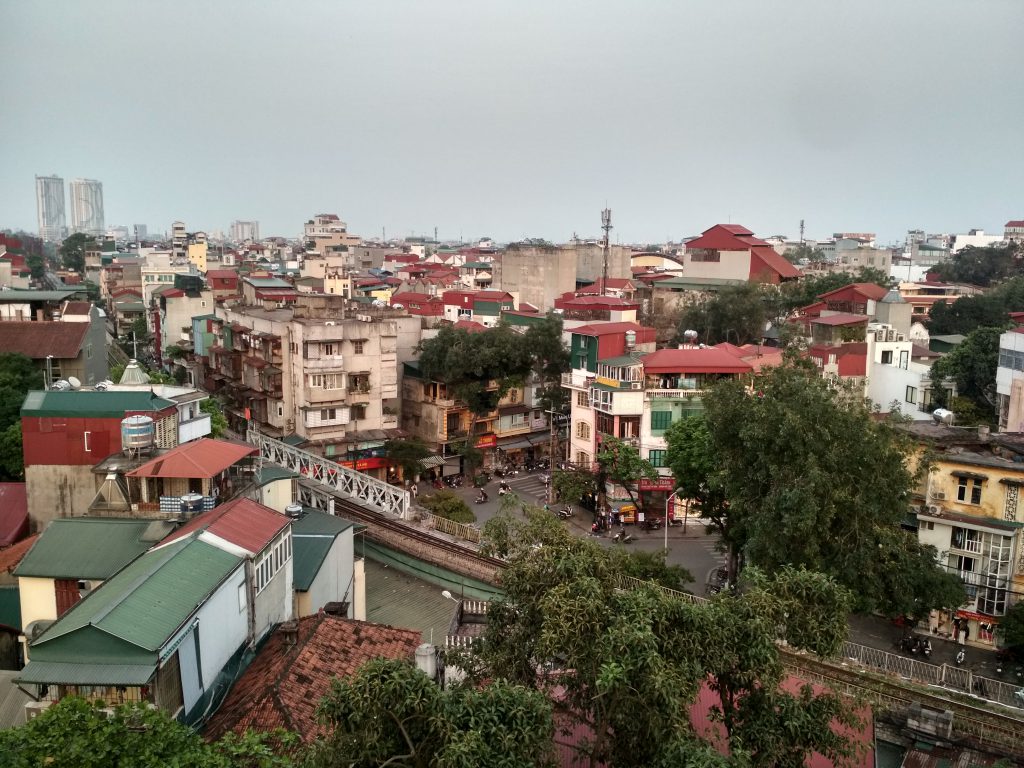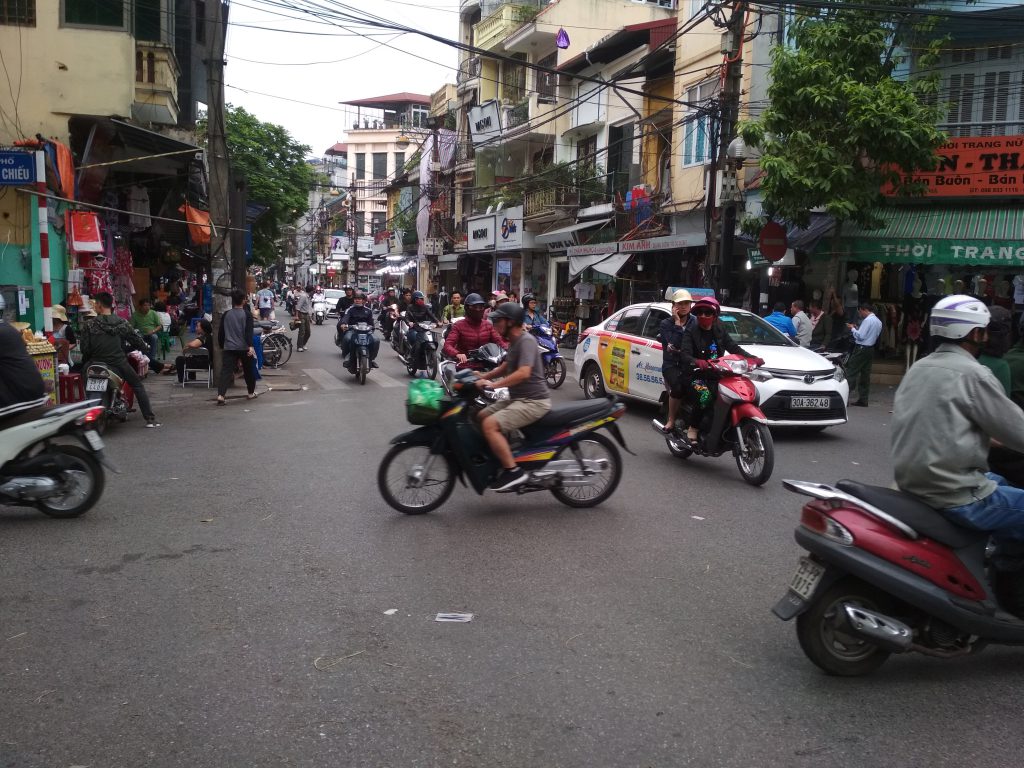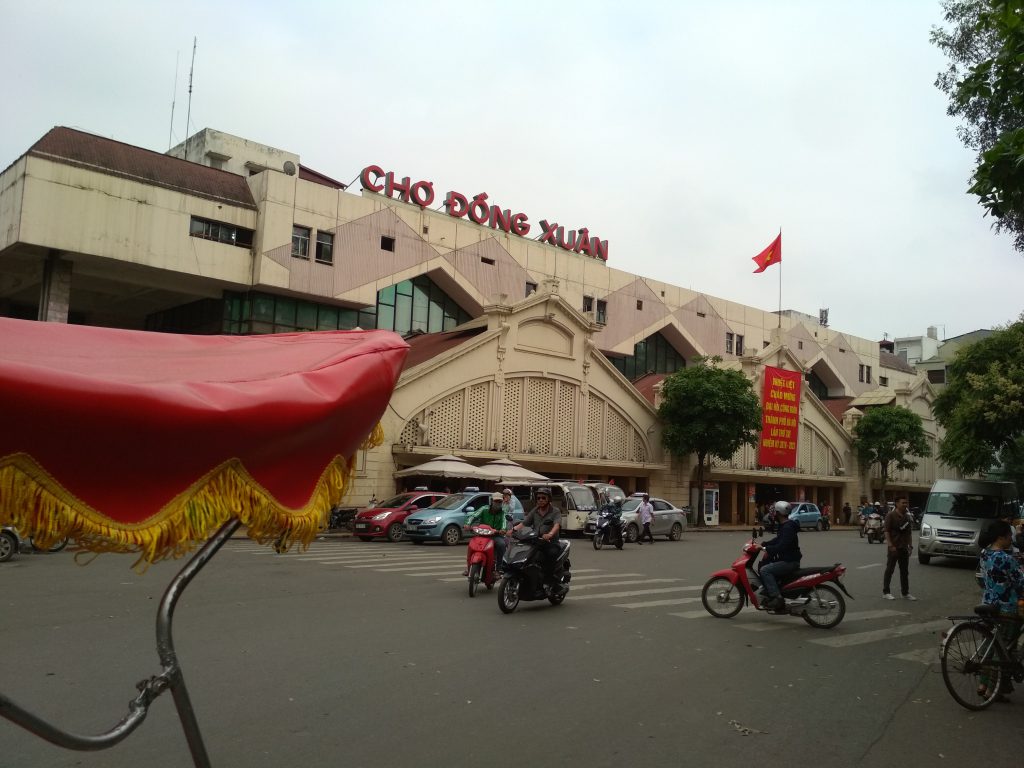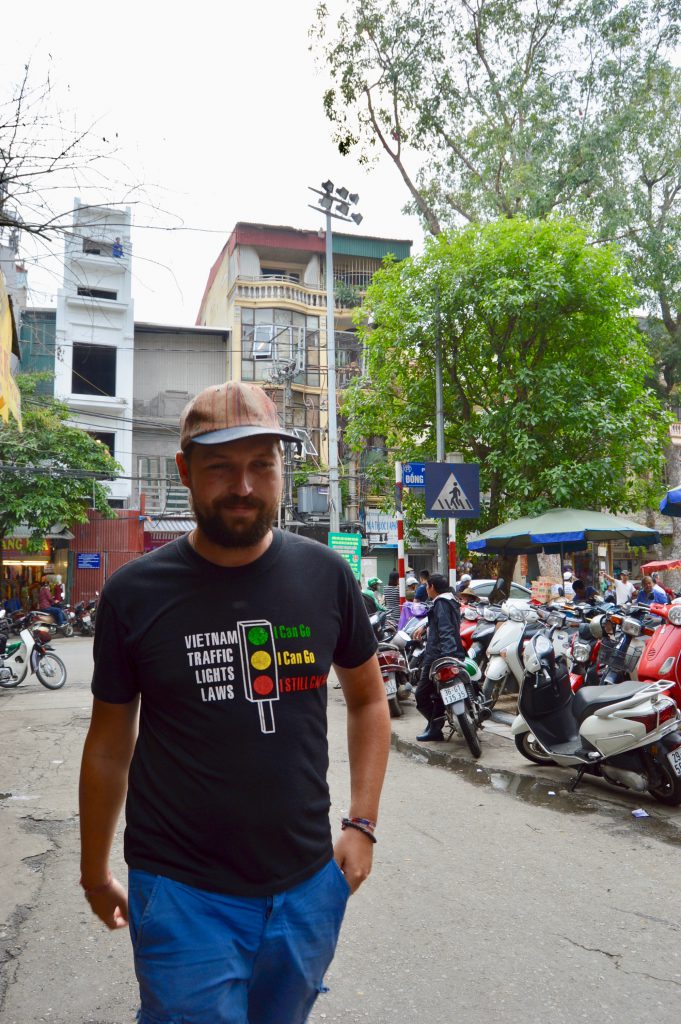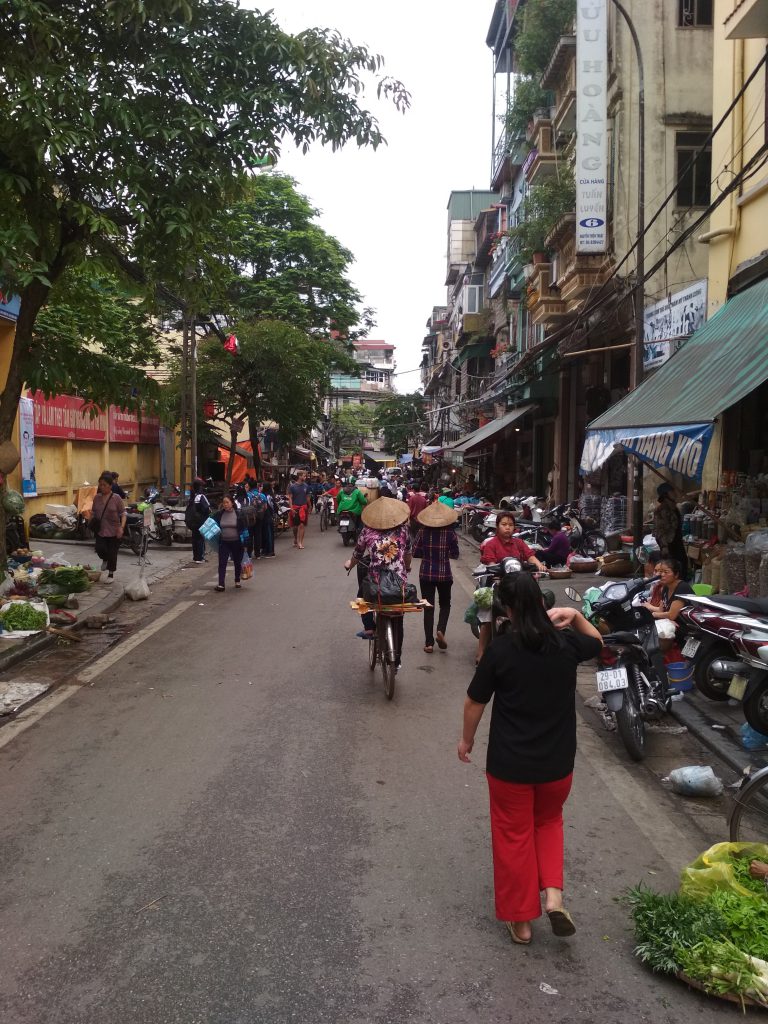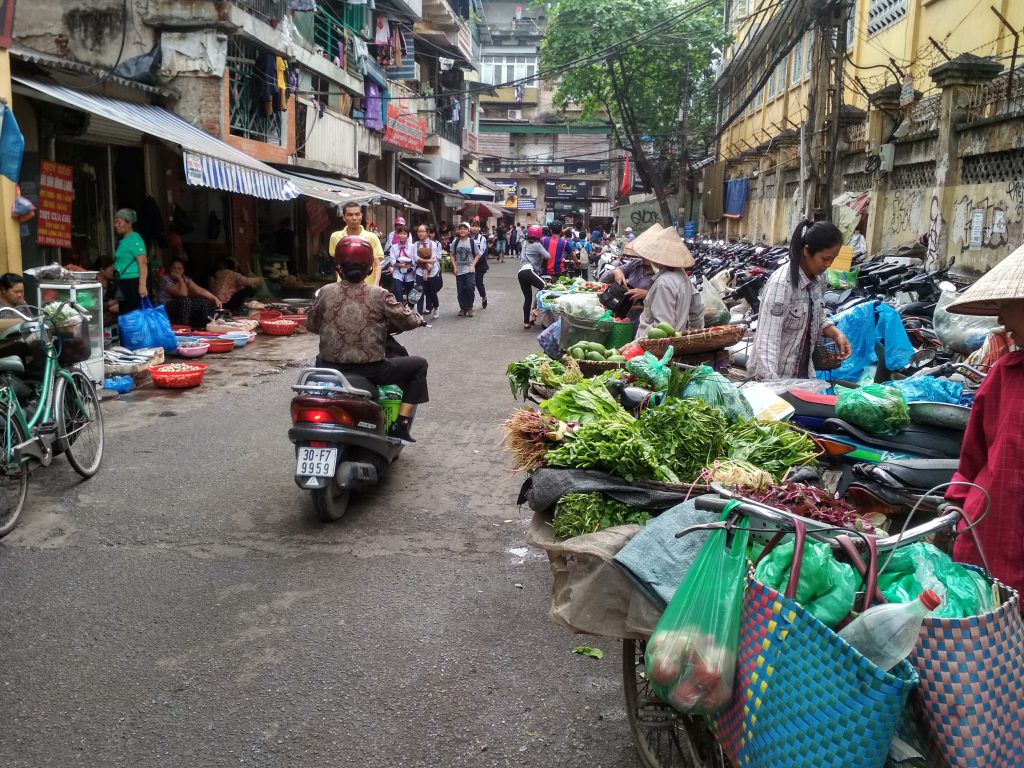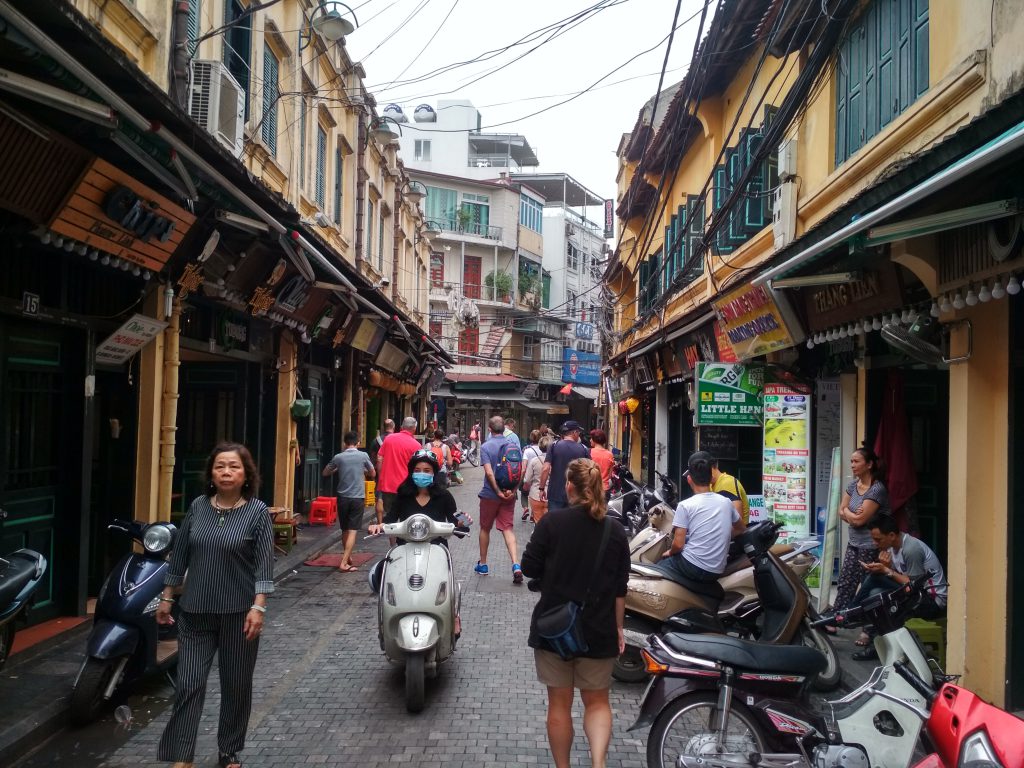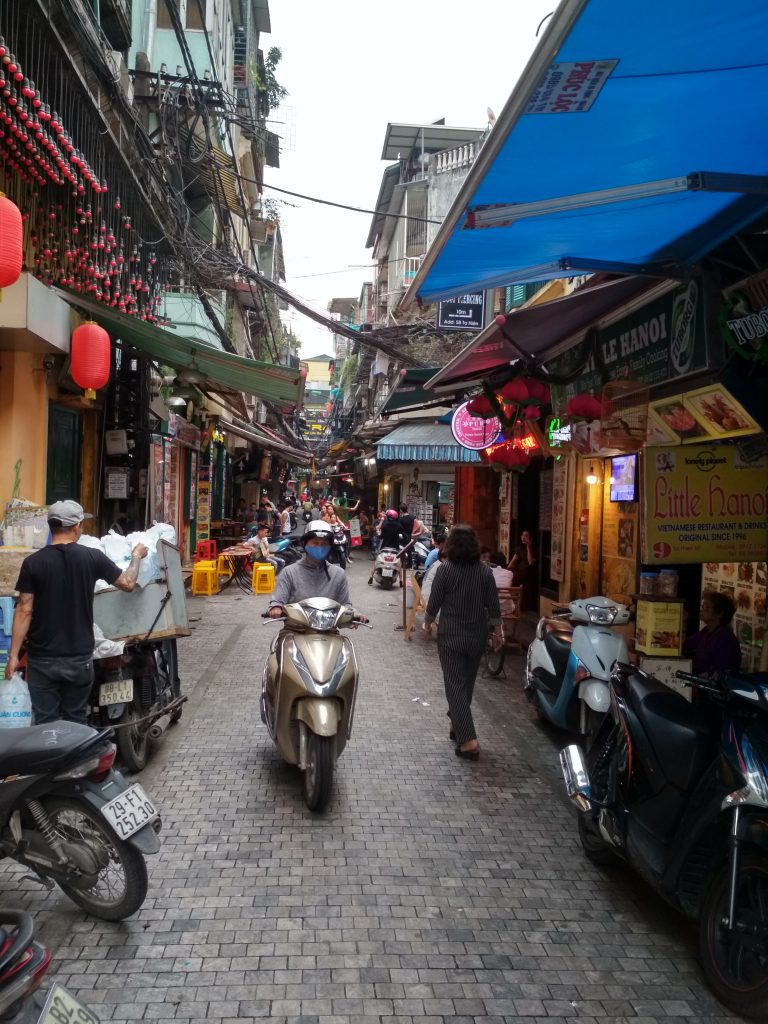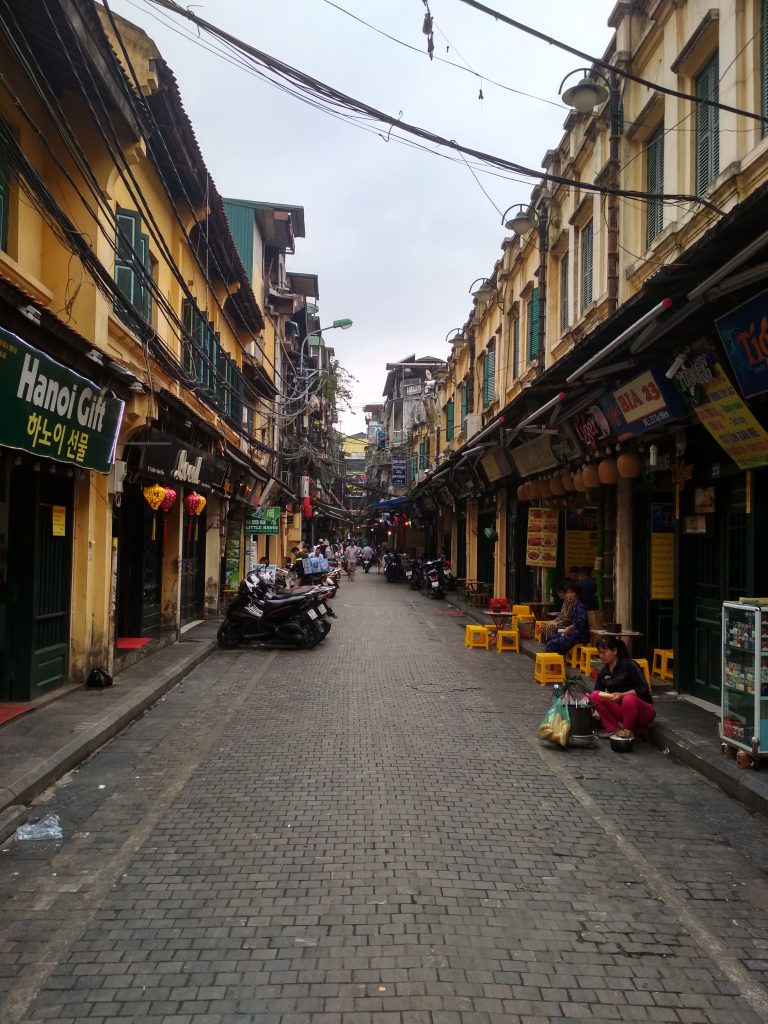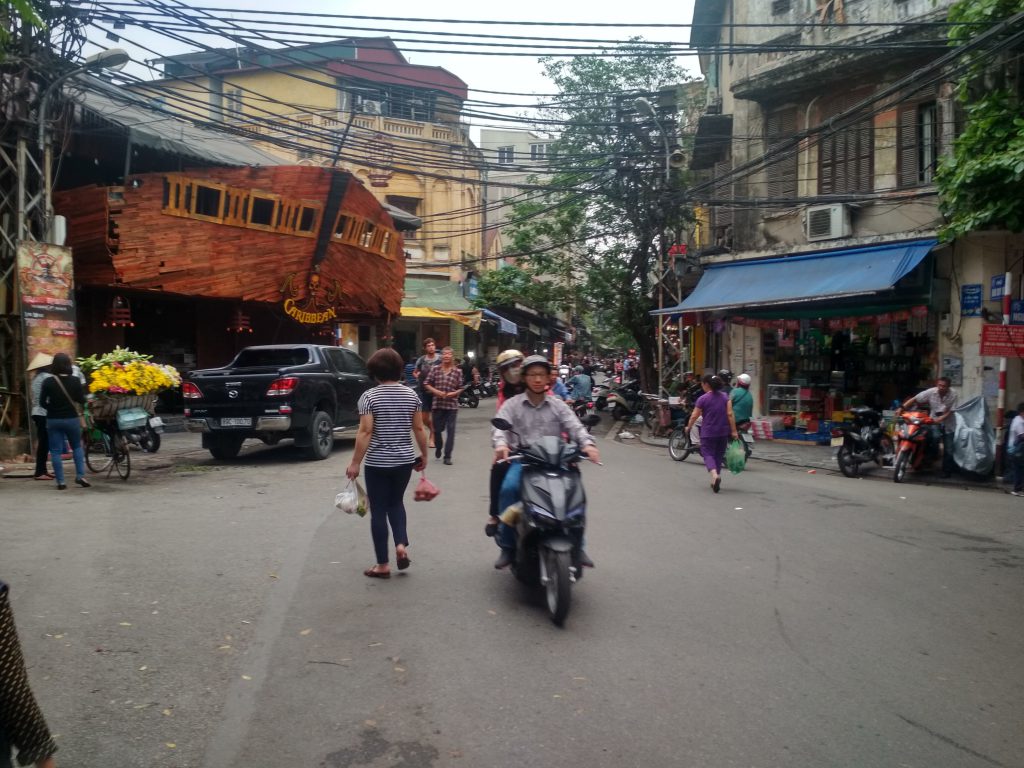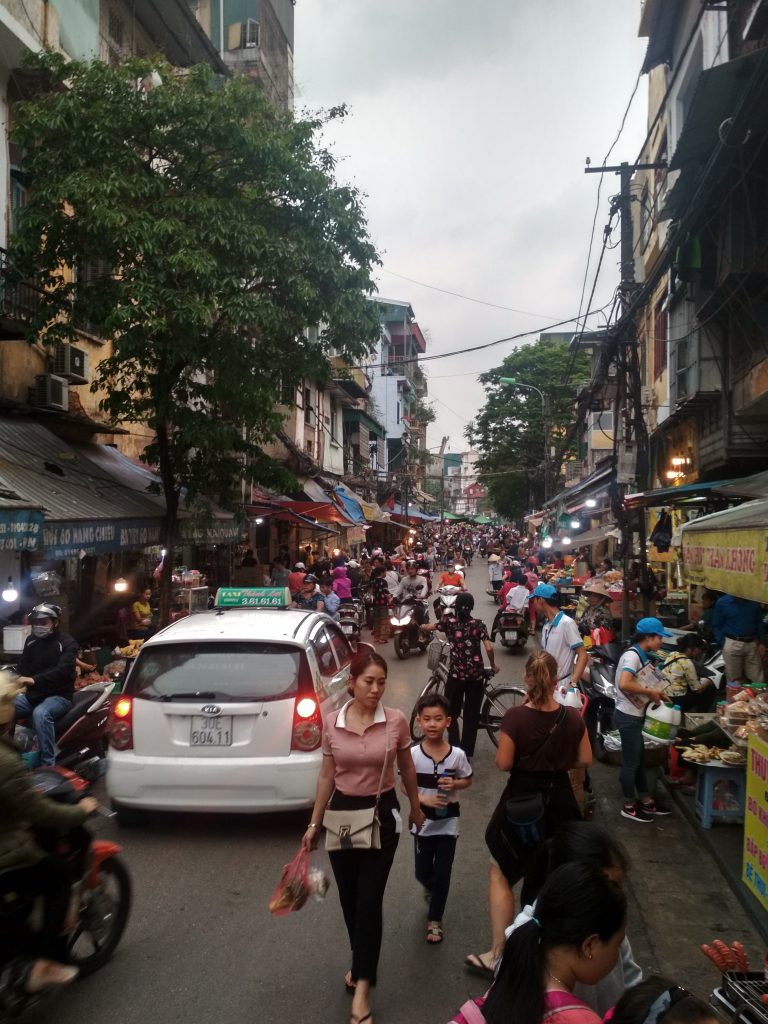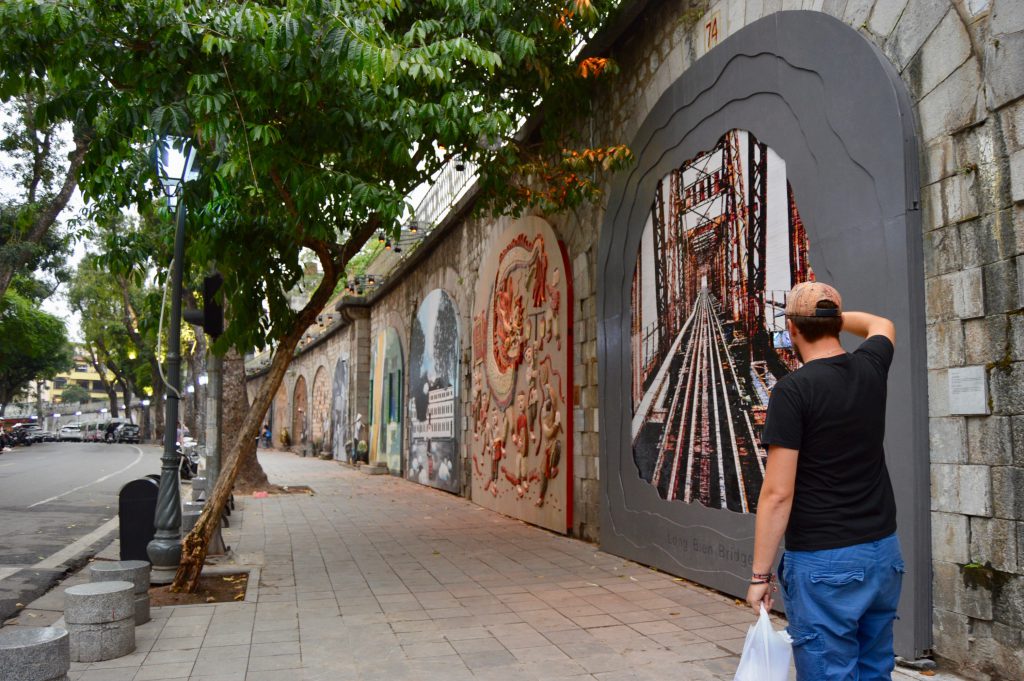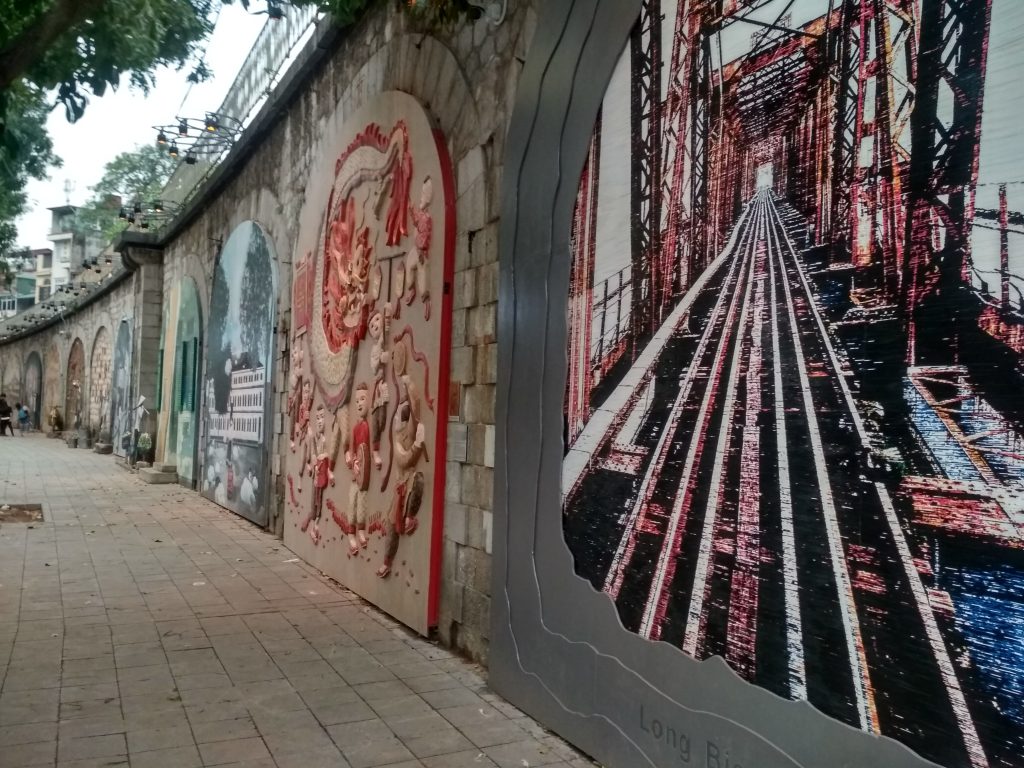 Another thing nobody who is going to Hanoi should miss is the governmental area around the Ho Chi Minh Mausoleum and the Ho Tay lake close to it. Even on a misty day all this is still pretty and enjoyable and a total contrast to the old quarters of Hanoi.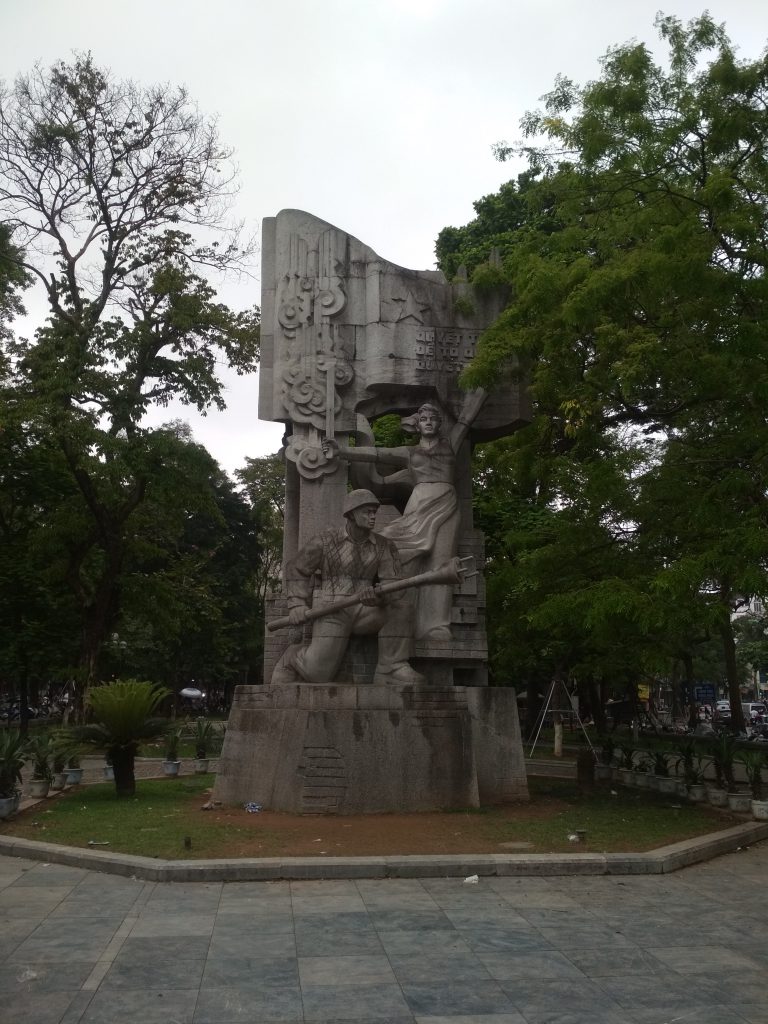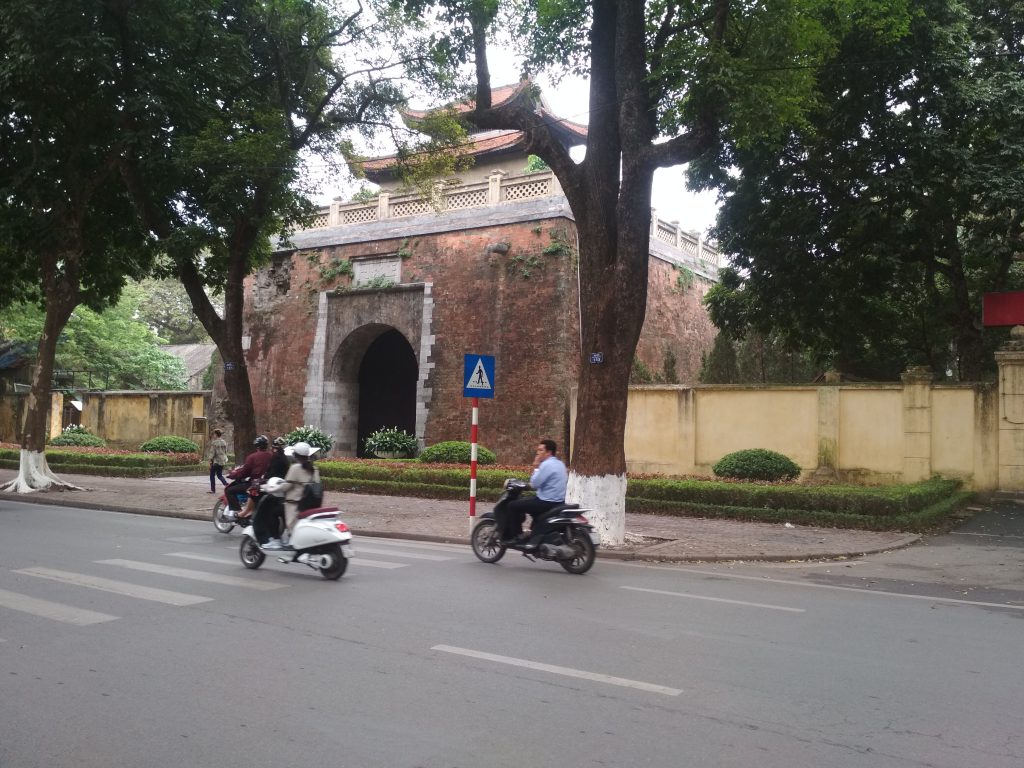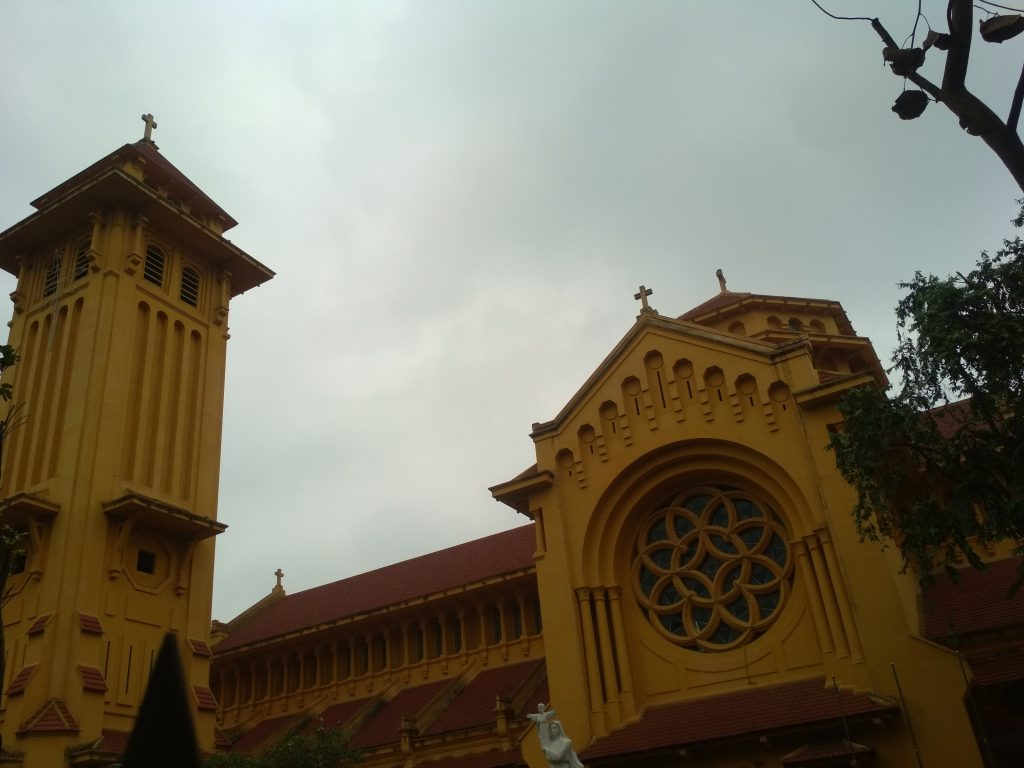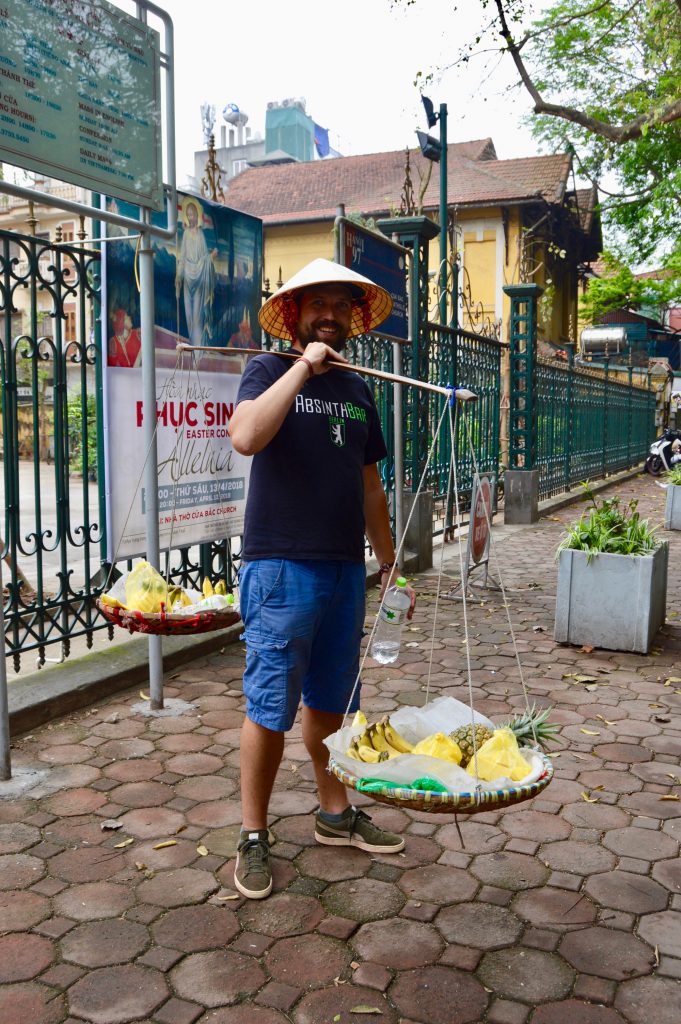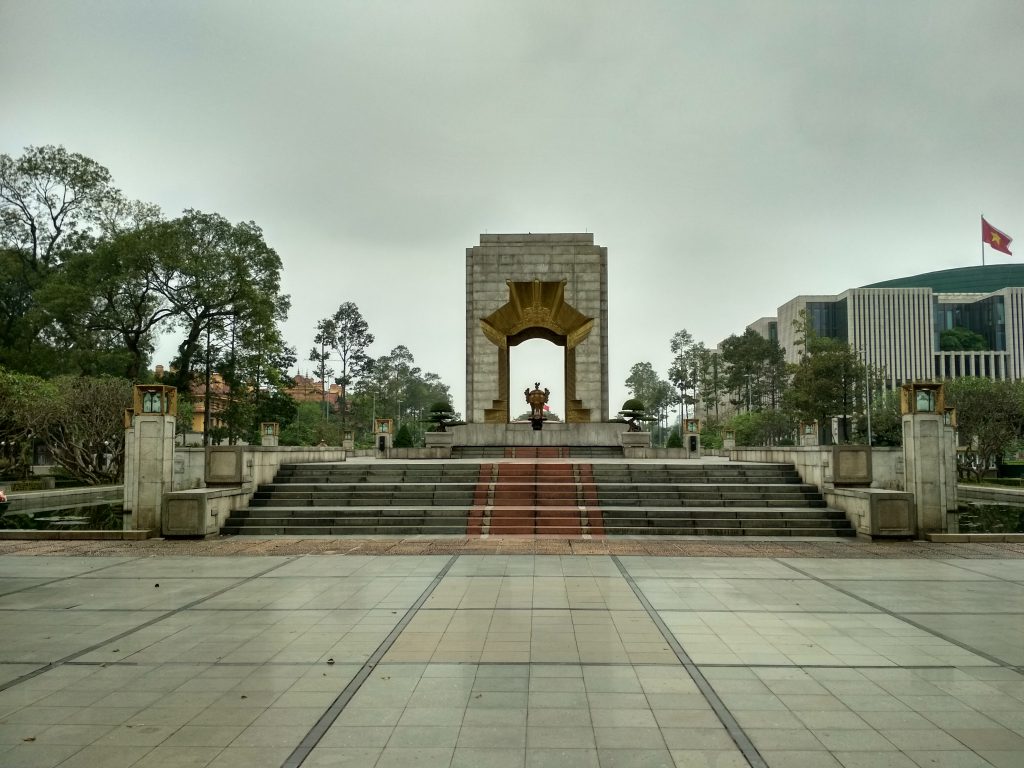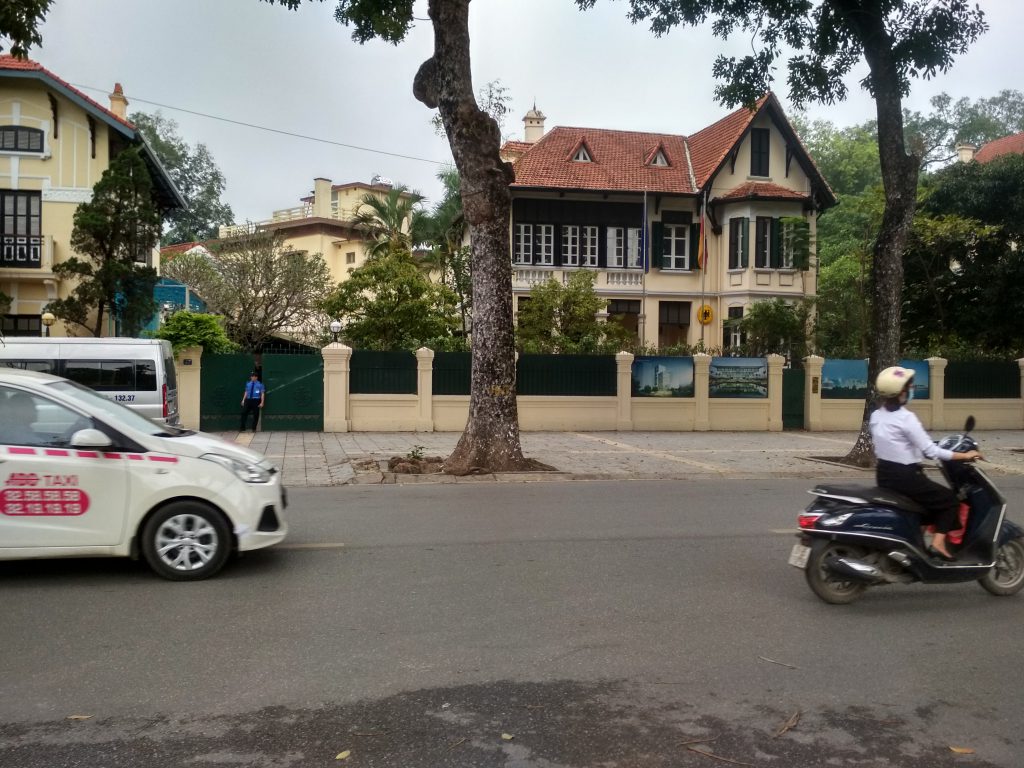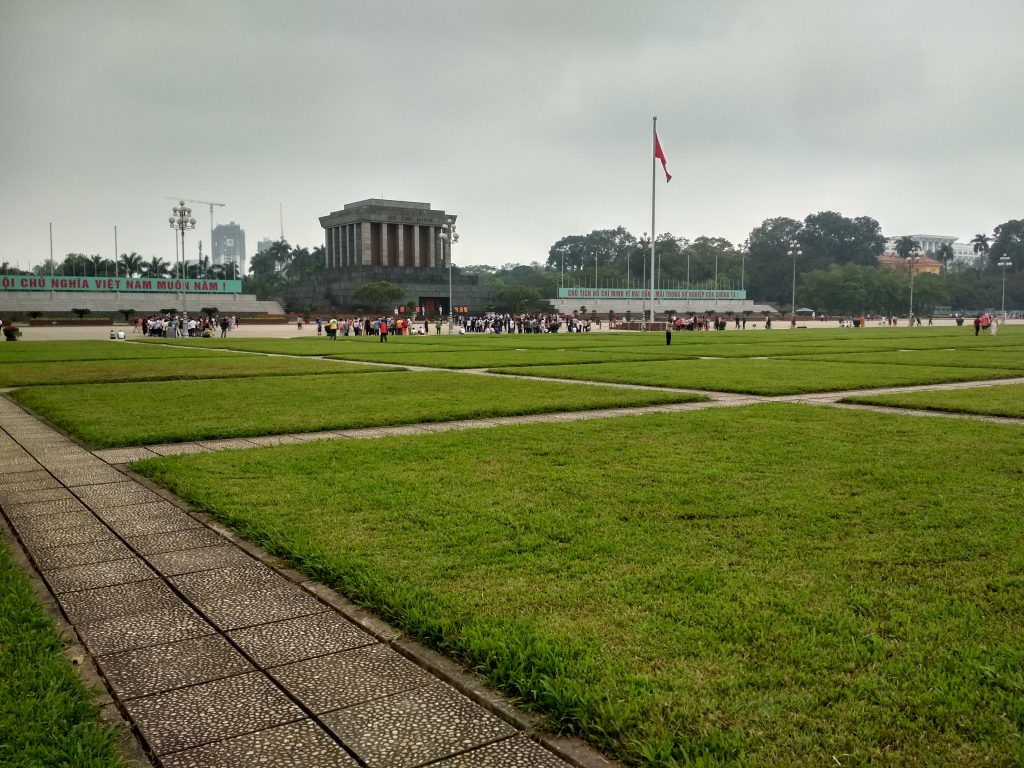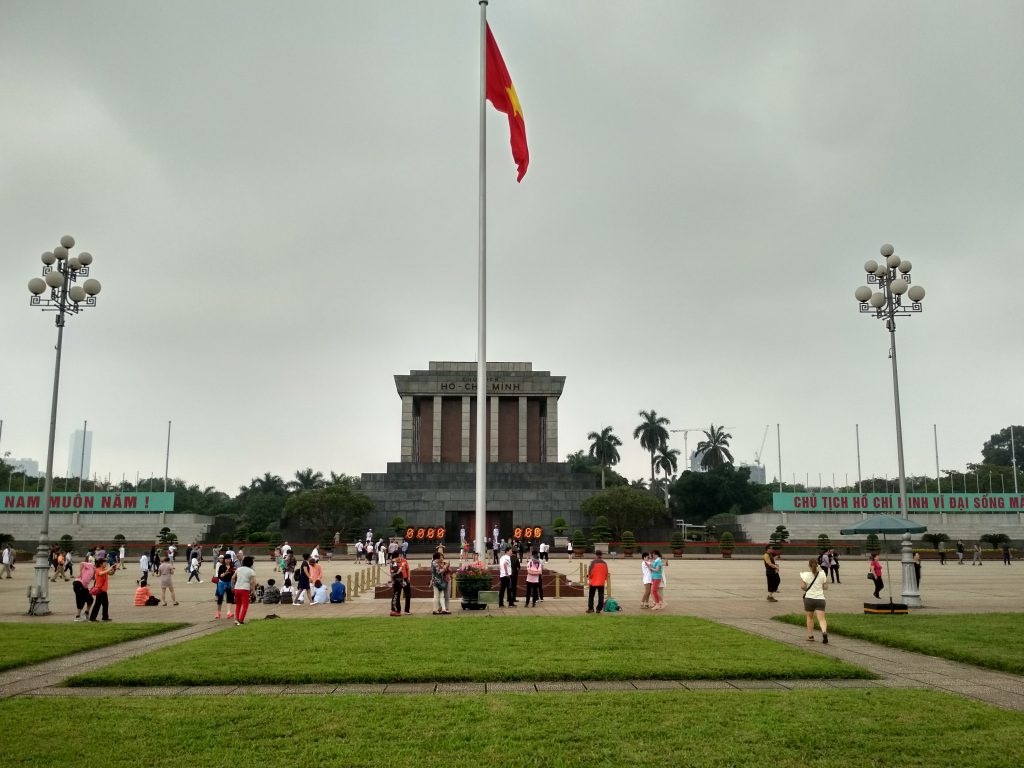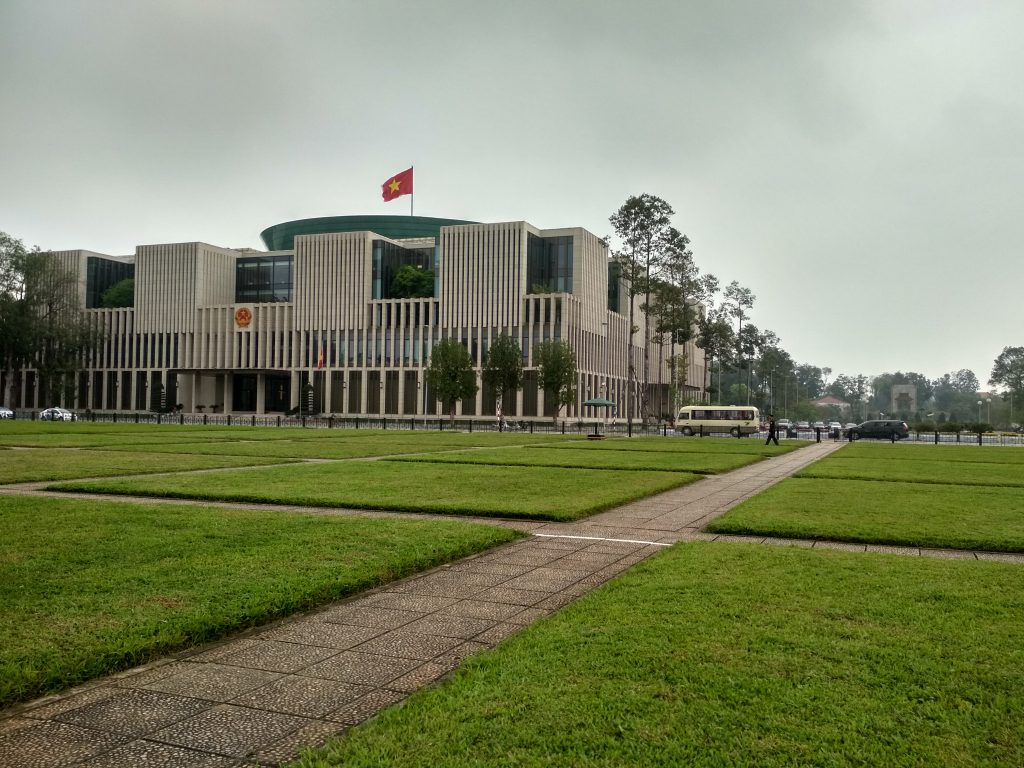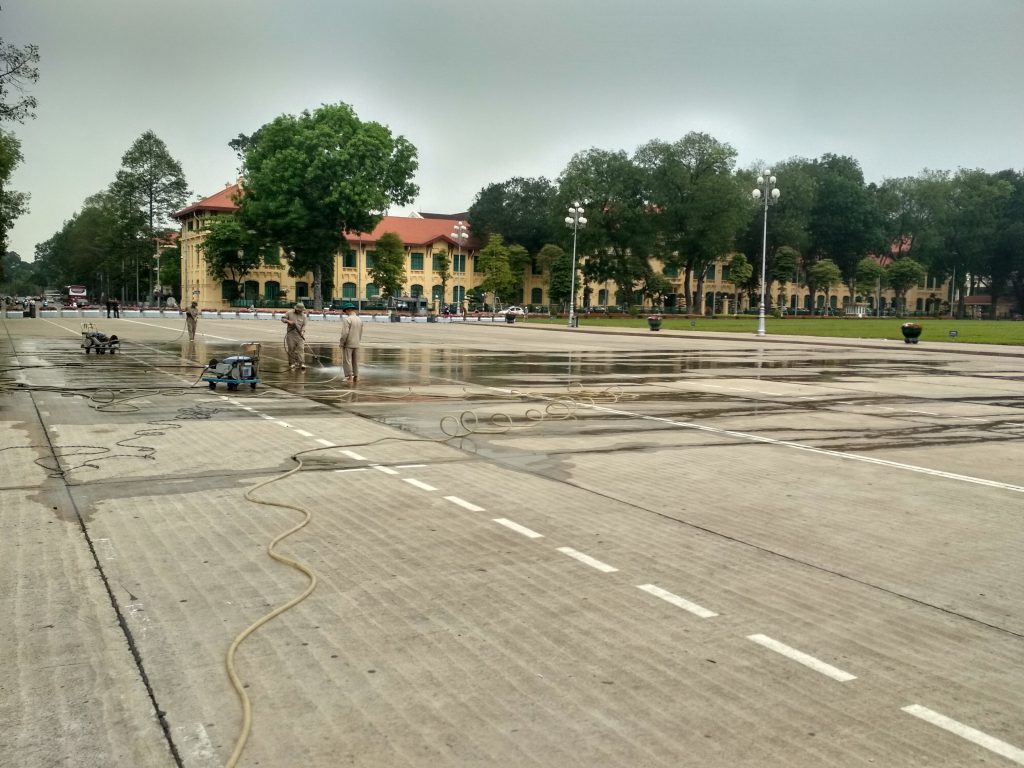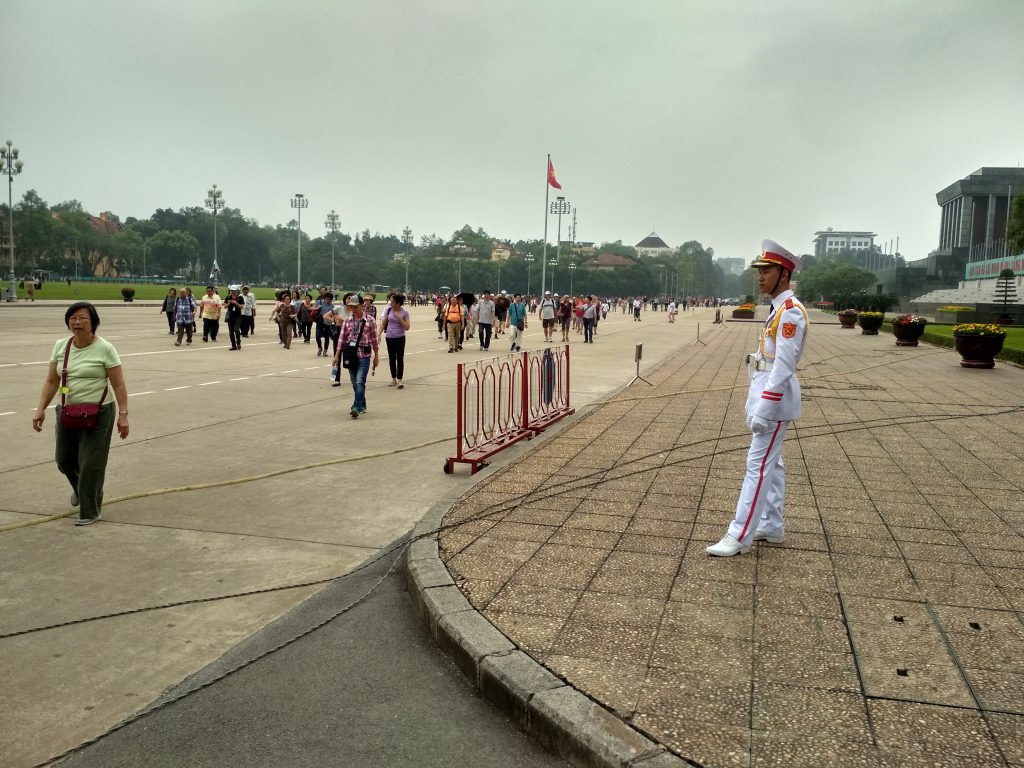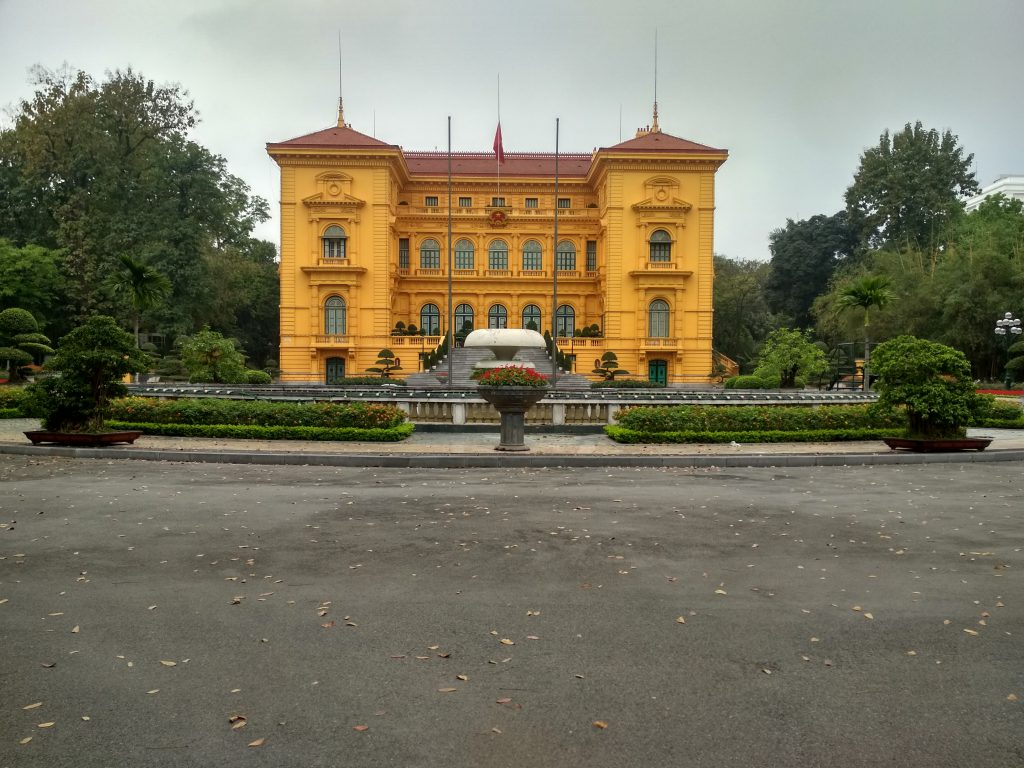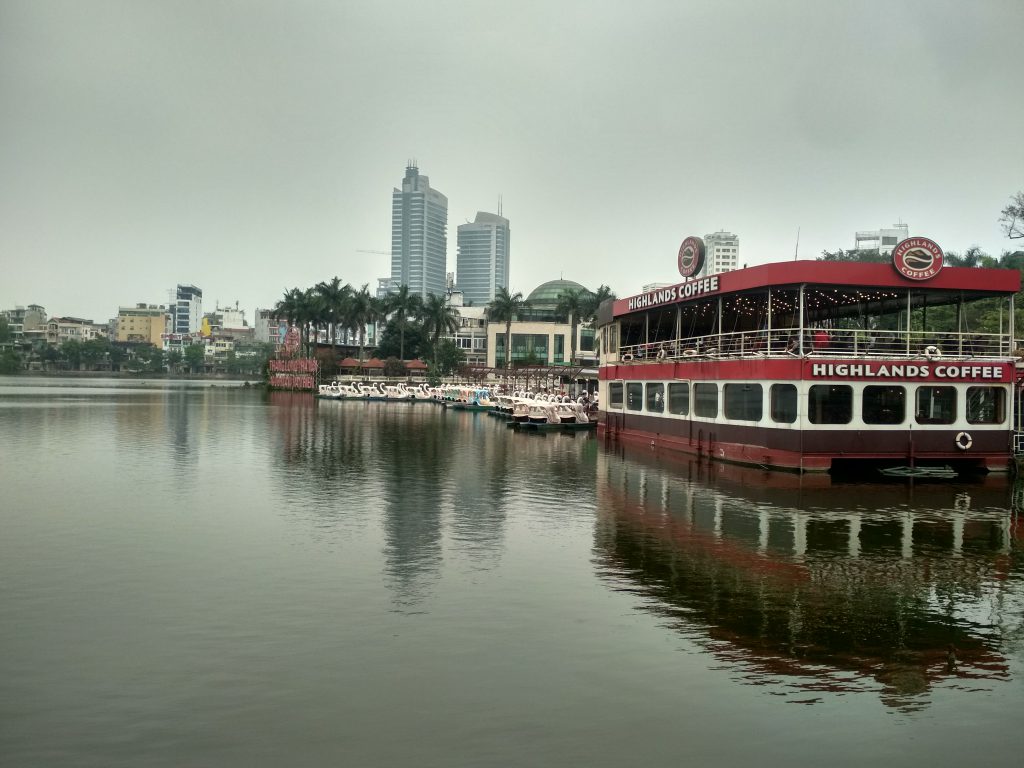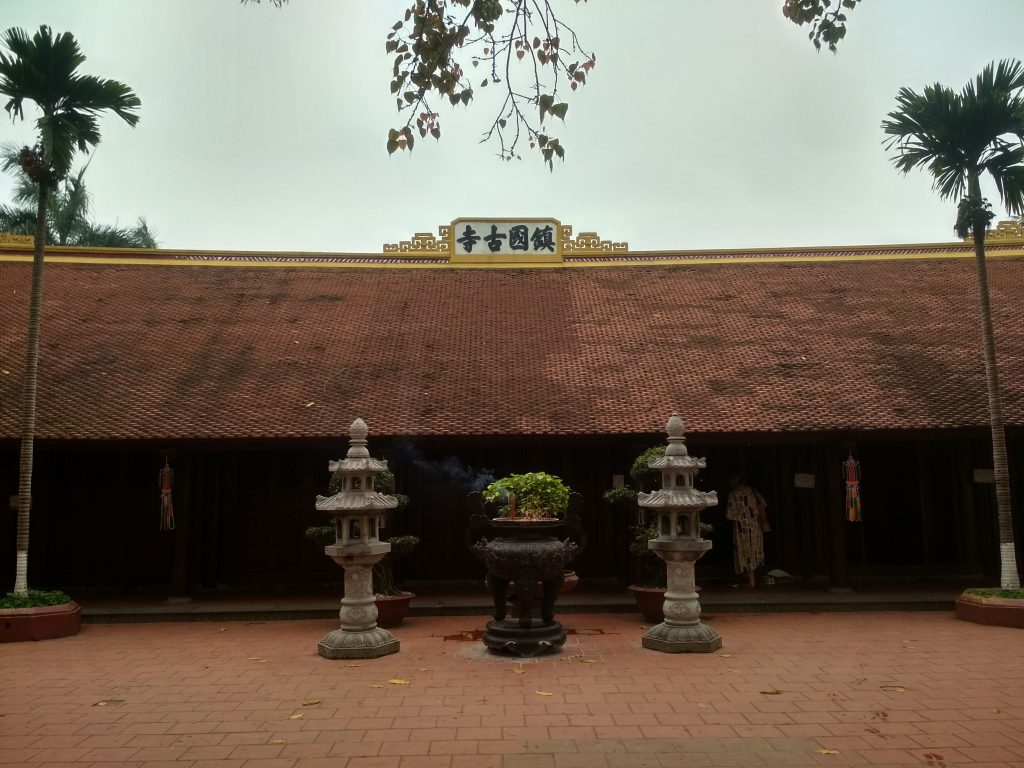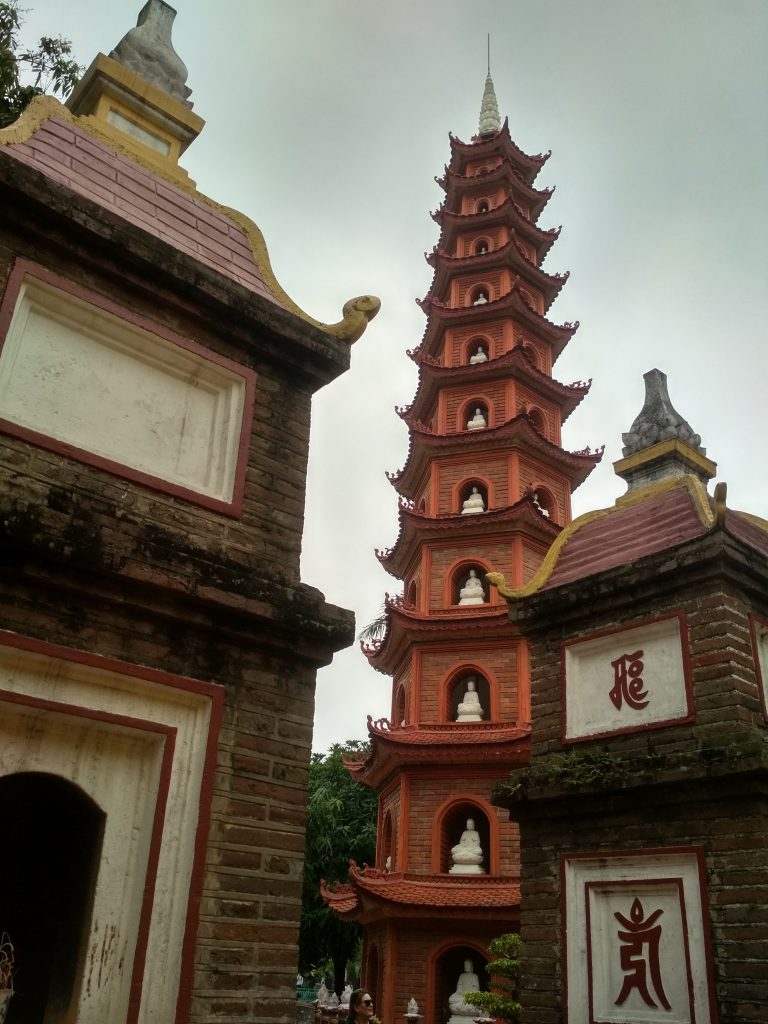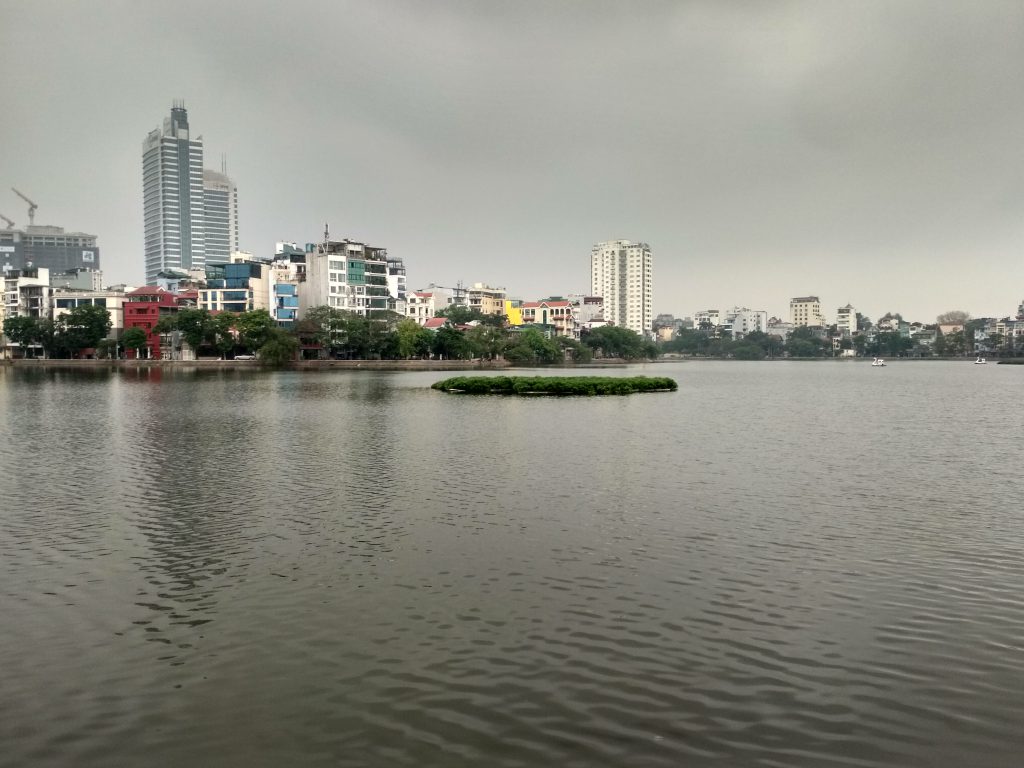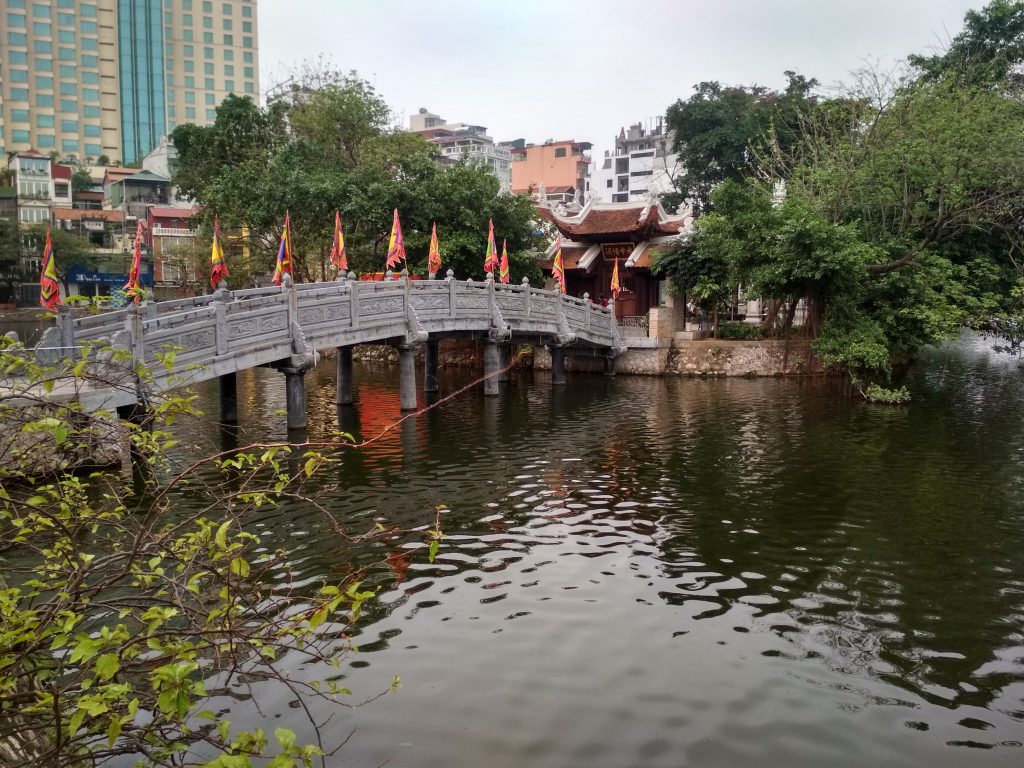 Due to some over exhausting of my leg in Sri Lanka I couldn't walk to much in Hanoi, so beside those two things we sadly didn't explore more things like the southern lake. But I still have some tips for you.
Worldtrip Berlin Tip: For foodie and party people the place to be is the area around Ta Hien street, what is a must do in Hanoi. It doesn't matter which day you go there, it is always full. The video on top was filmed on a Thursday evening, same the pictures below.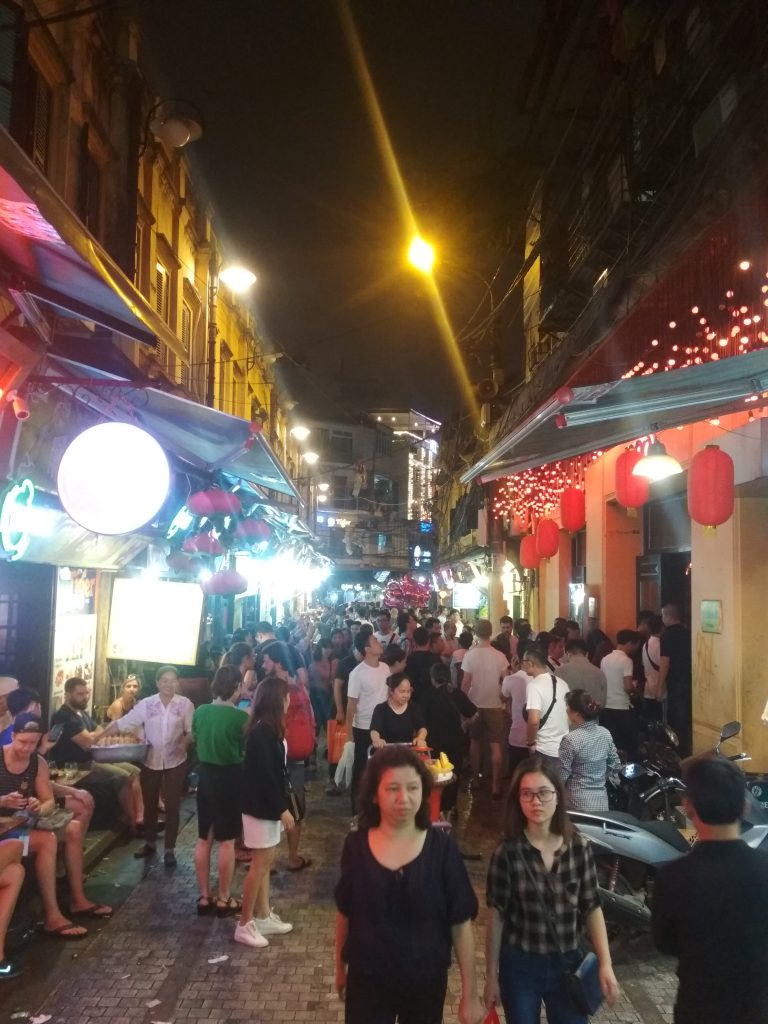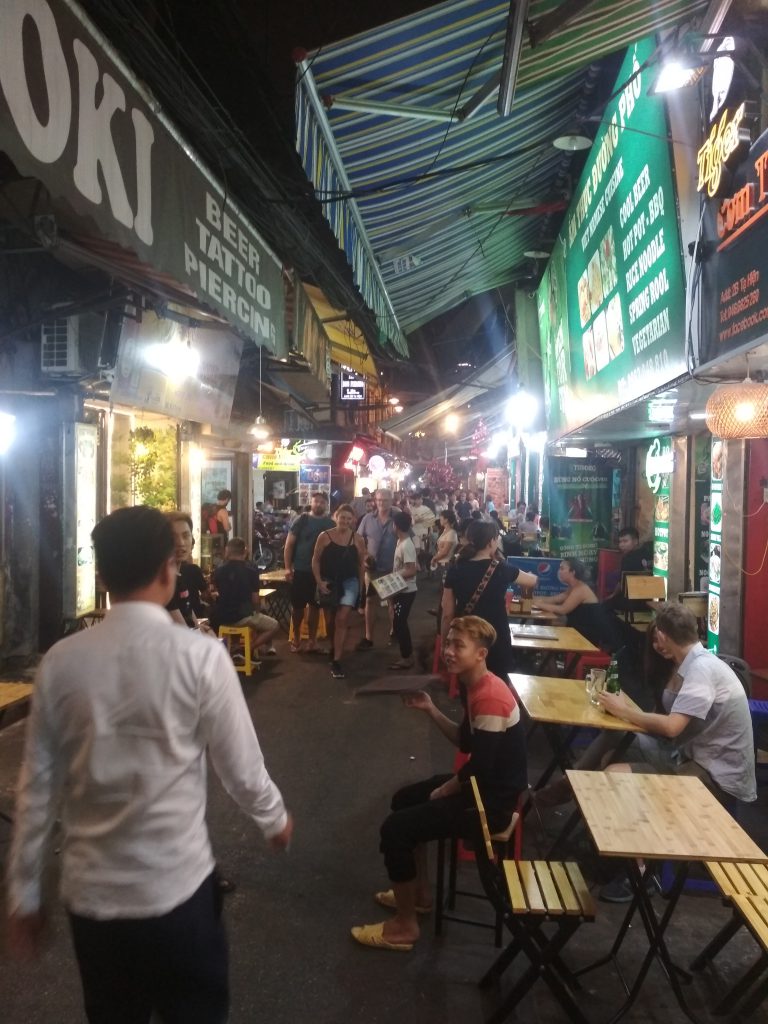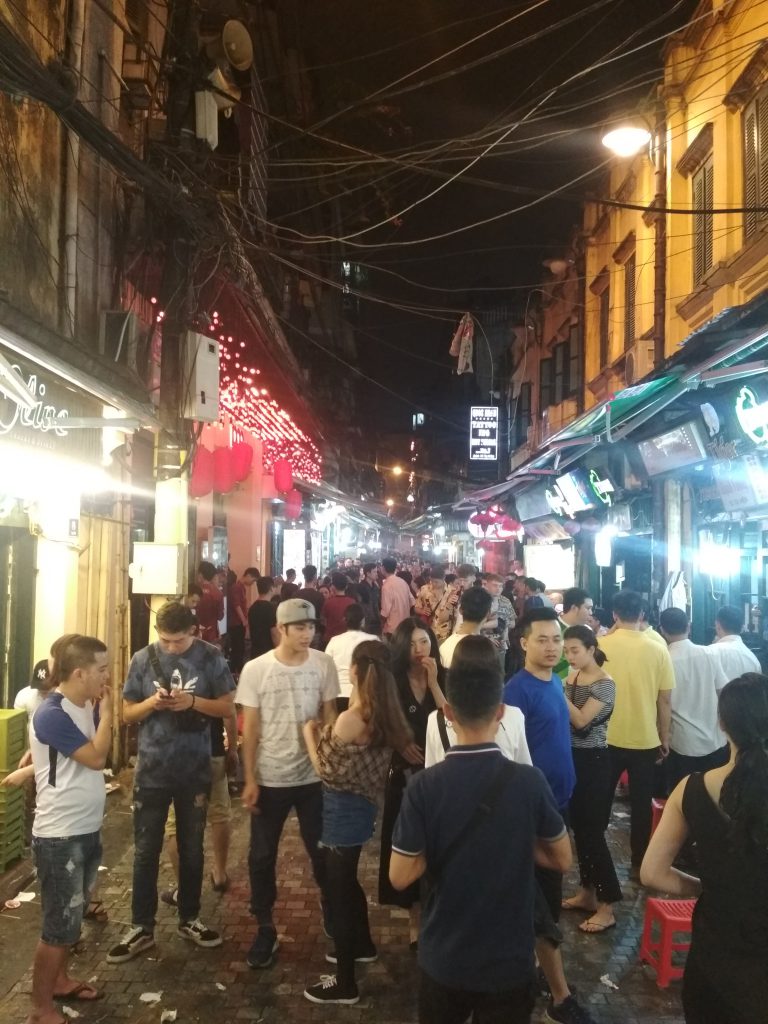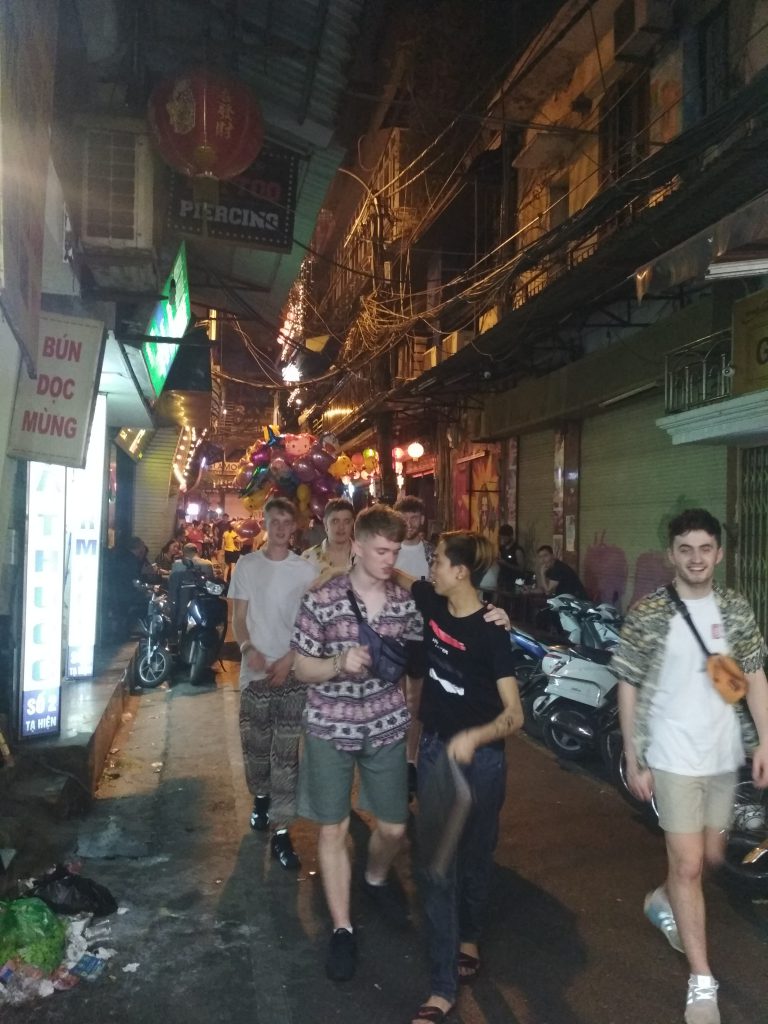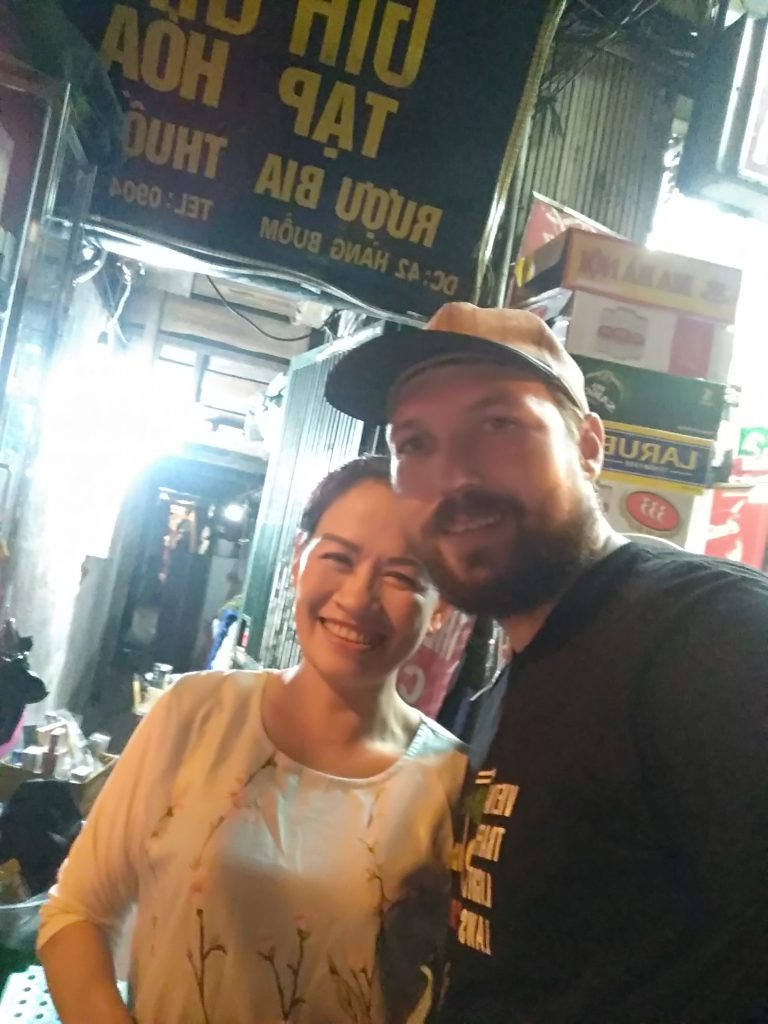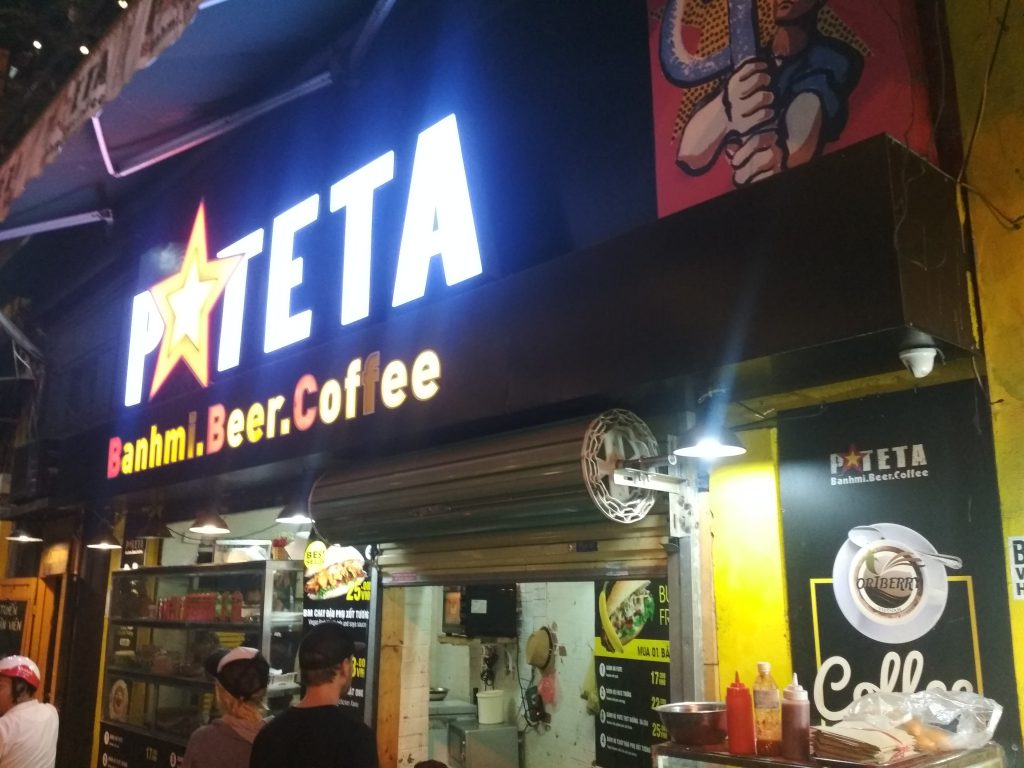 Worldtrip Berlin Tip: If you are interested in markets, the Dong Xuan market is for sure the place to go. Check also the night market on Sundays starting in front of Dong Xuan Market down Hang Ngang street all the way to Ho Hoan Kiem lake.
Worldtrip Berlin Tip: If you are looking Hanoi for a bus to anywhere for small costs and don't know which of the hunderts of agency you should trust we have a tip for you: Contact Ms Lily from Time Hotel Hanoi, +84 1658797823, she will organize everything efficiently for you and is always up for questions on whatsapp.
Please share your experiences, tips and tricks about Hanoi in the comment section to help others!
Check out more Vietnam articles!