After a long day of travelling from Hatton to Sigiriya with the train to Kandy and two busses to Sigiriya via Dambulla, we decided to rest a bit and do a little day tour to Polonnaruwa to see the famous ruins. To keep the price low, we took the local bus to Sigiriya junction (Inamaluwa) and bus 48 on to there. What we didn't know was, that the entrance to the park was 25$, so we skipped it and tried to find alternatives, which can be found near to the museum. Still in total the whole thing was a bit disappointing.
Worldtrip Berlin Tip: If you want to safe money, there are some free temples like the ones close to the museums and some south of the city center. It is possible to rent bicycles for 300RS a day near the bus stop. Be prepared that some Tuk Tuk drivers will rush you when you exit the bus to sell you a full day tour for unfair prices. (4000-6000RS). It is possible to bargain with them, but make sure, to check the entrance prices – they offered us the tour for those prices including the entrance ticket, what I'm not sure about, so be careful.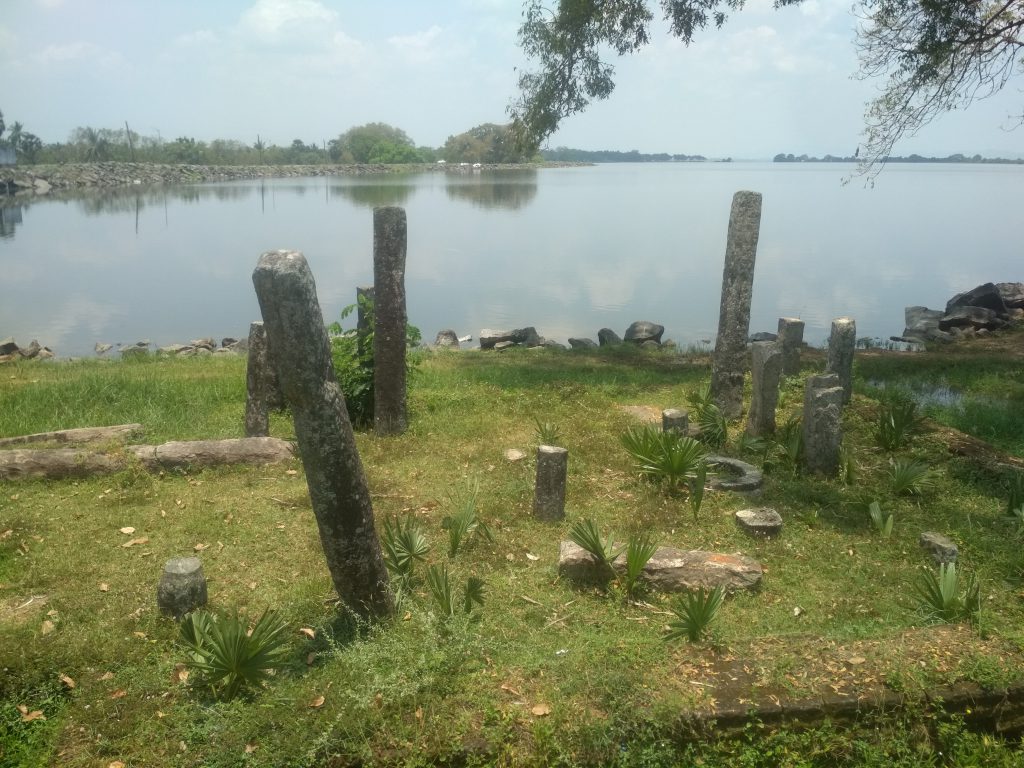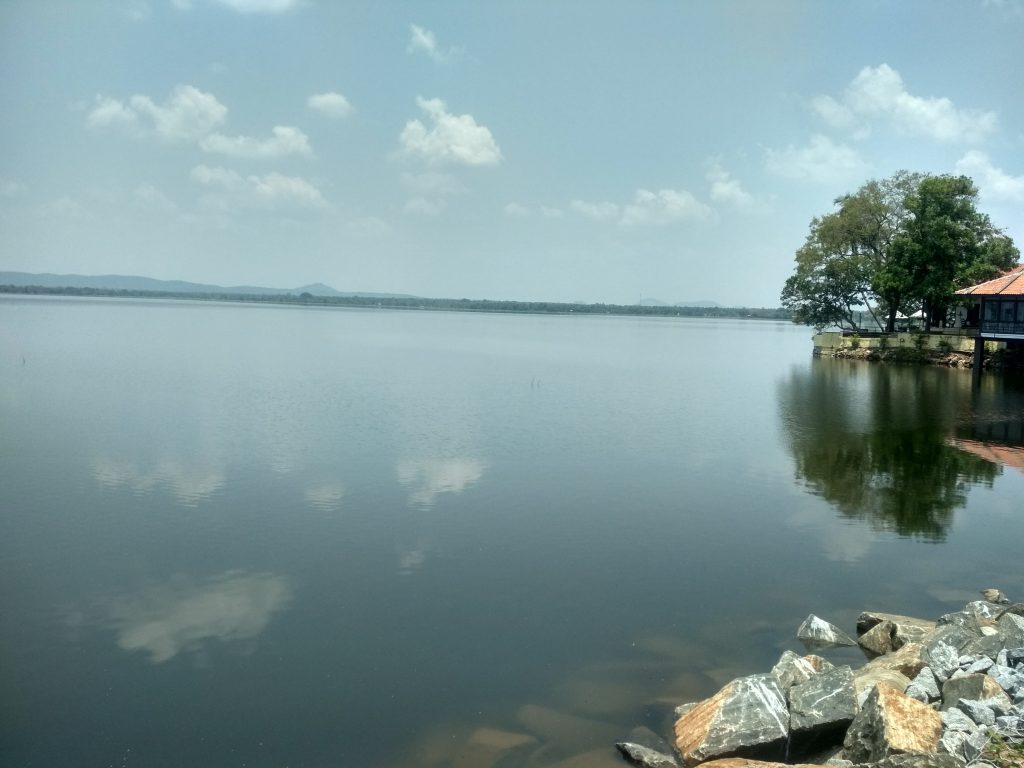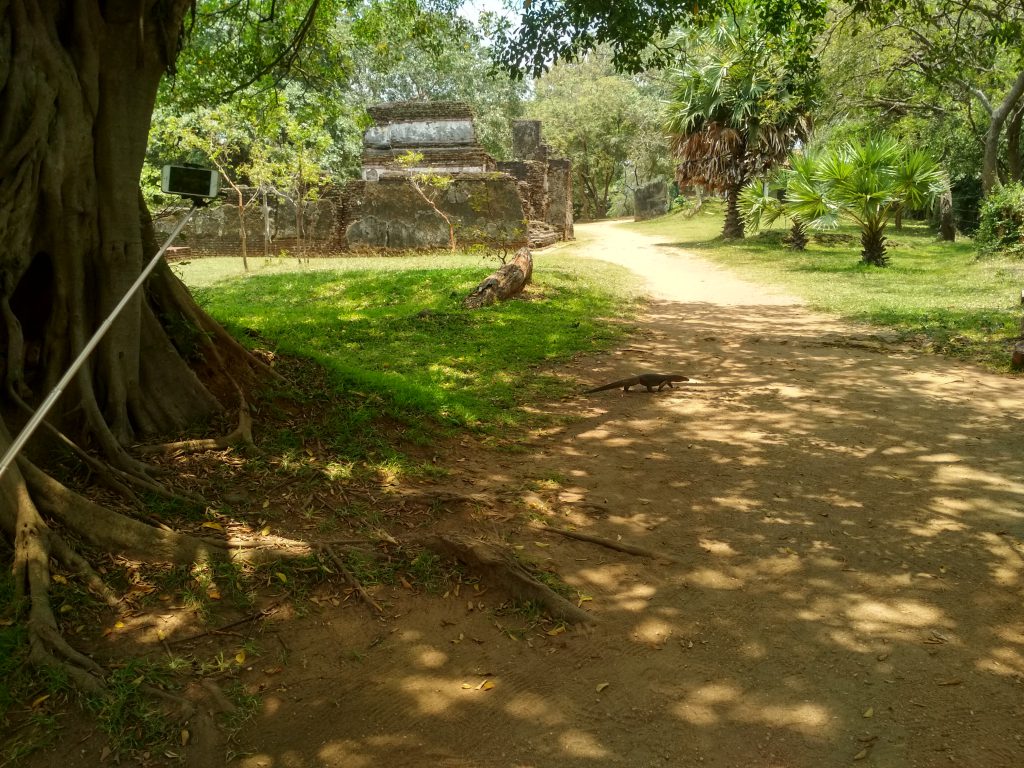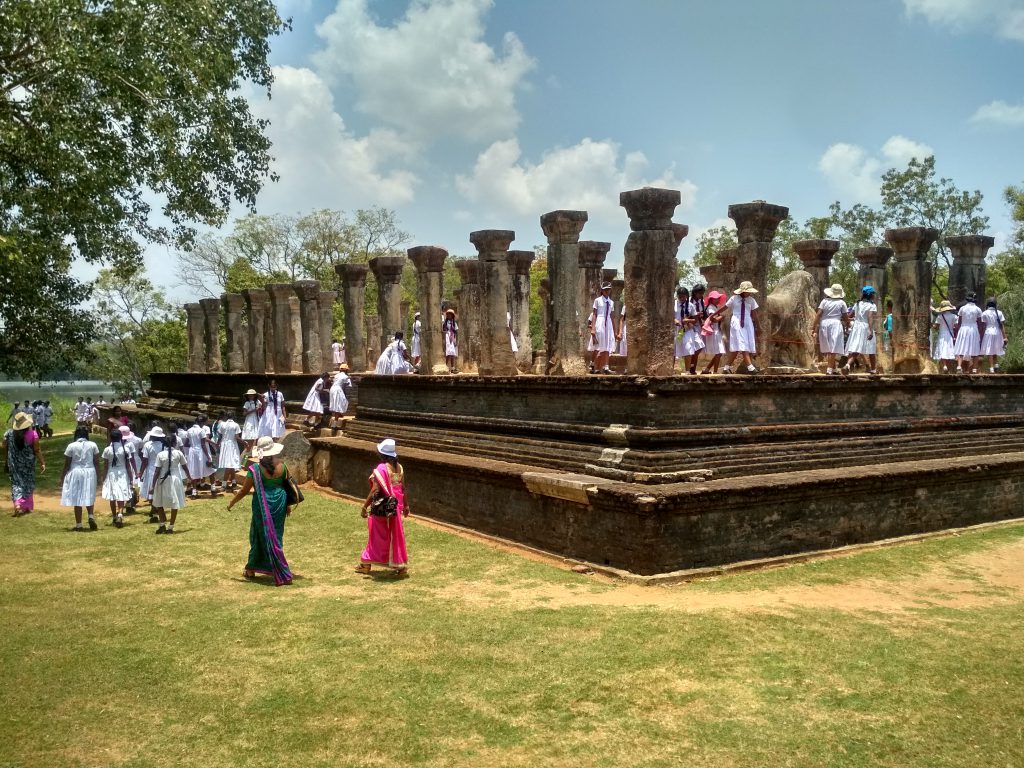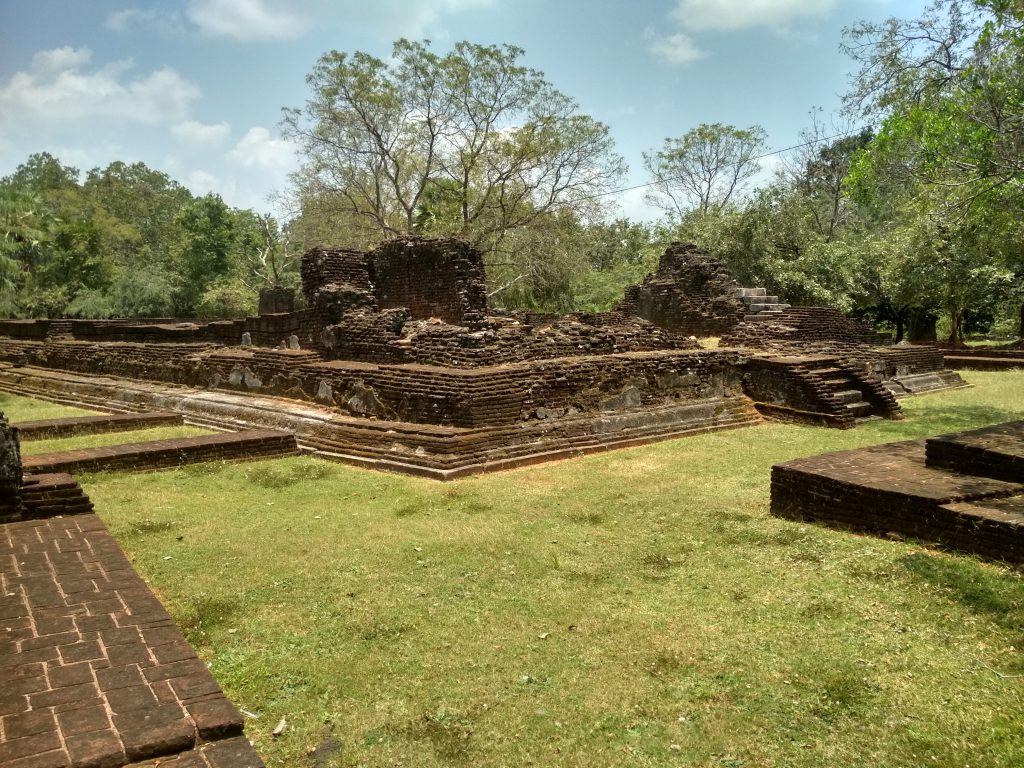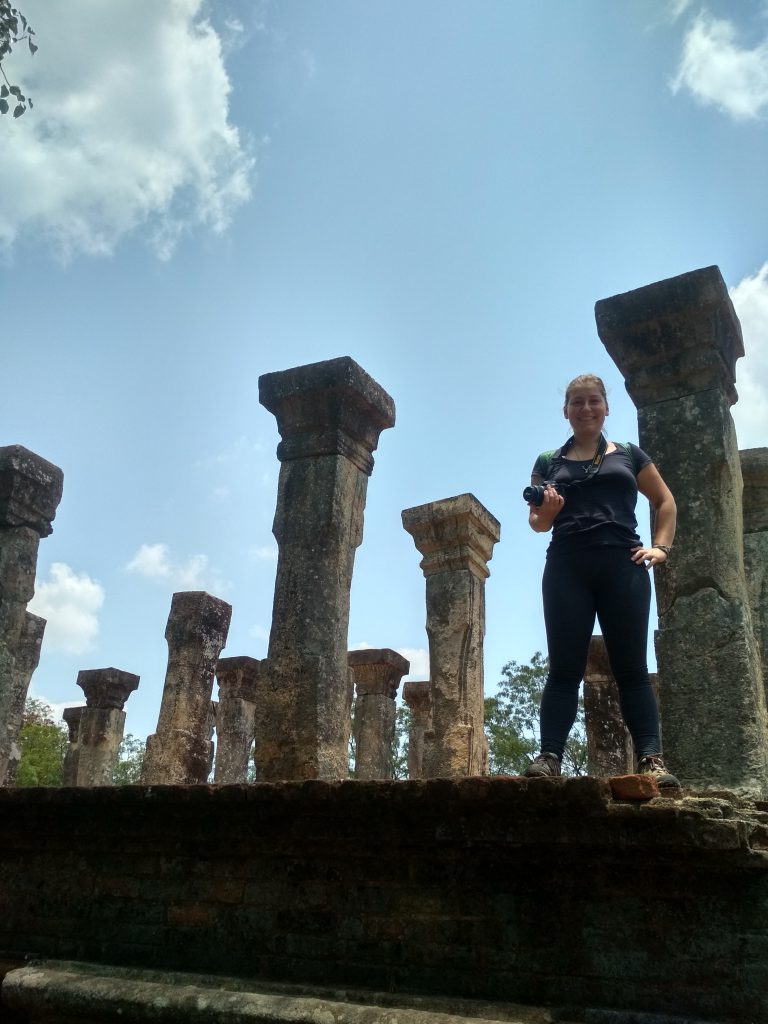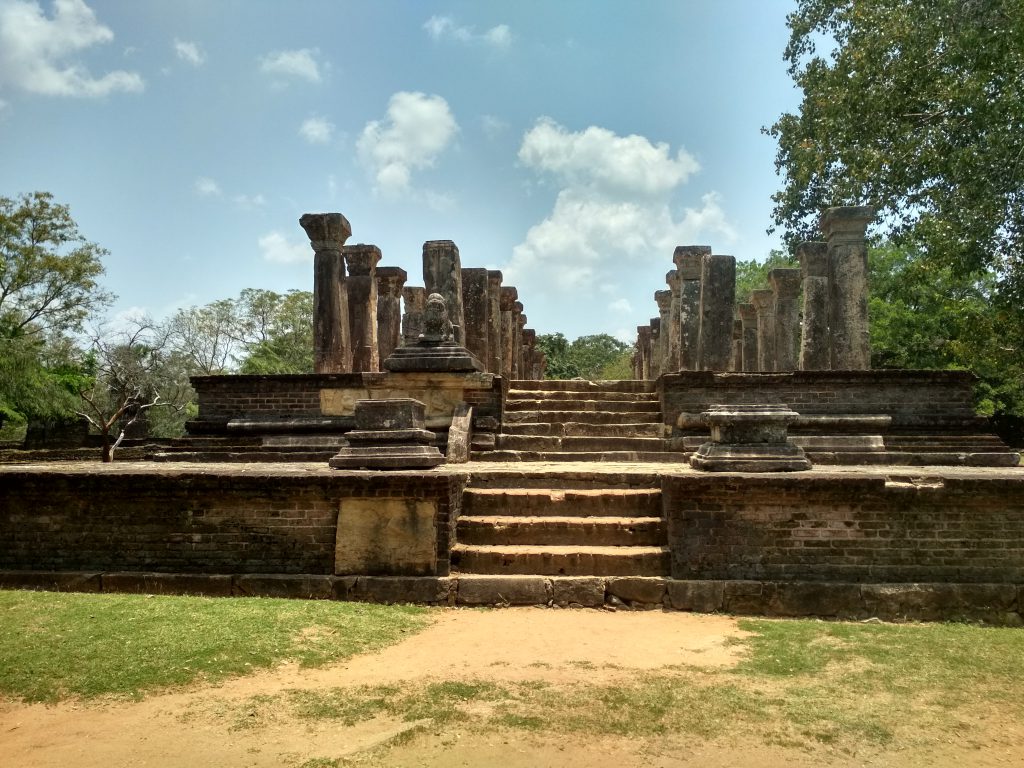 Therefore, next day was a total success. There are basically two things Sigiriya is famous for. The first one is the Lions Rock, second the elephant safaris.
As both things are expensive, we searched for an option to safe some cash and found it:
Worldtrip Berlin tip: Next to the Lions Rock (Entrance fee 4700RS) there is Pidurangala rock, which is at 500RS entrance way cheaper and also offers the nicer hike up and for sure one thing you can't see from Lion's rock: The Lion's rock. Also, you avoid masses of tourists.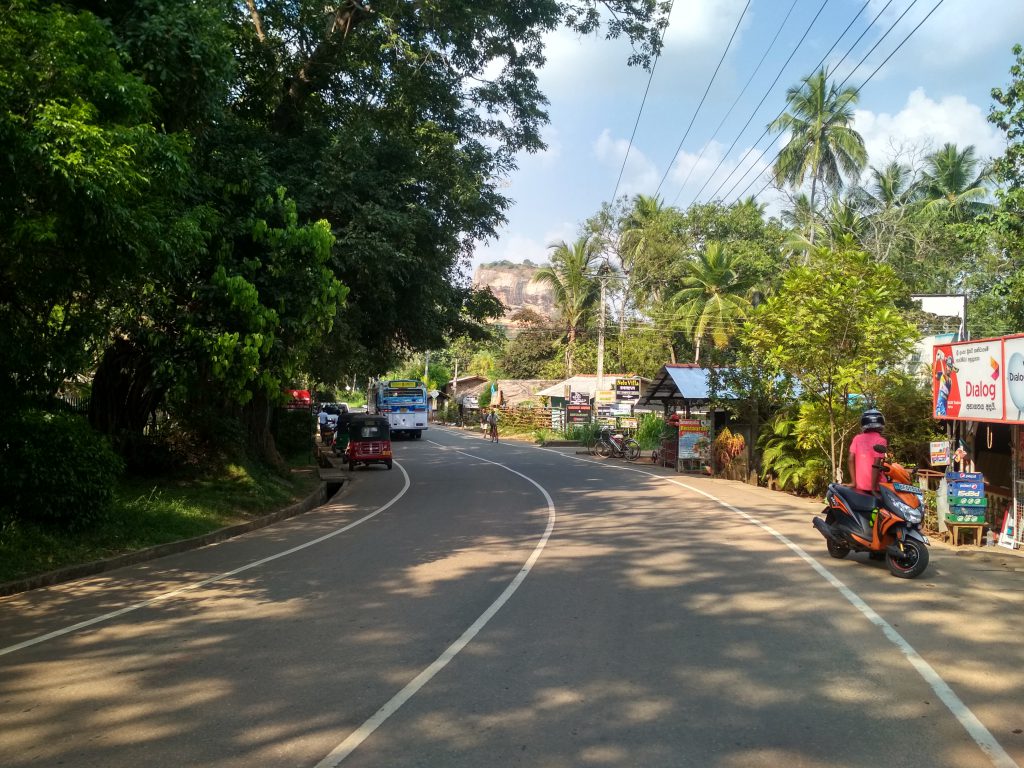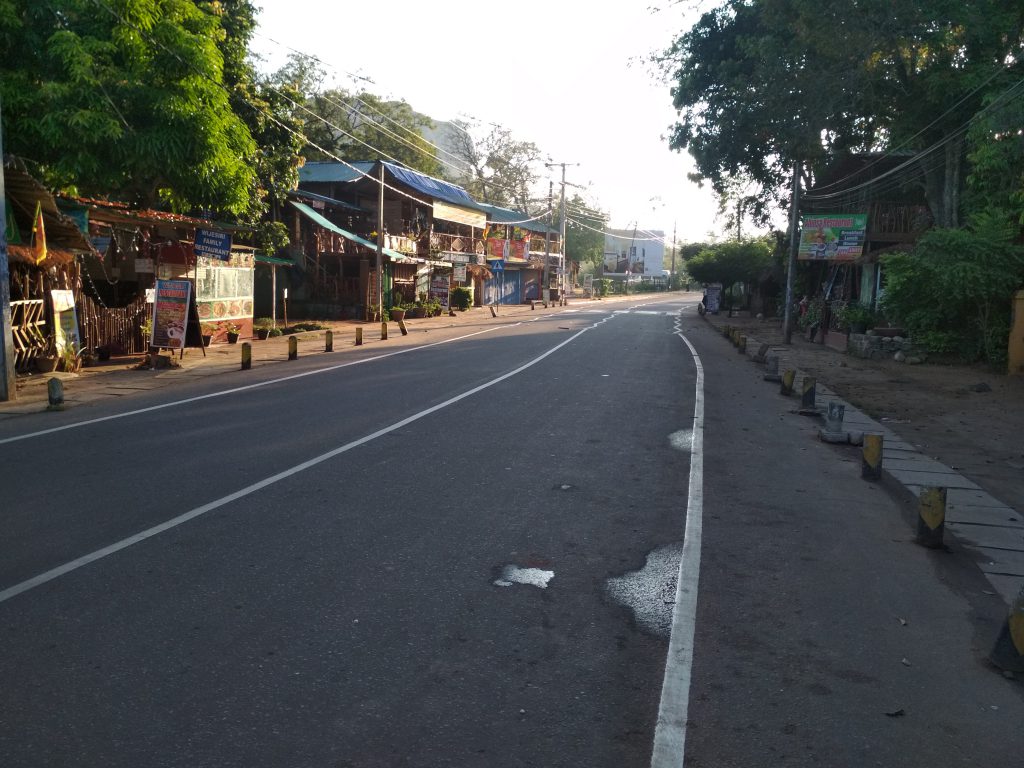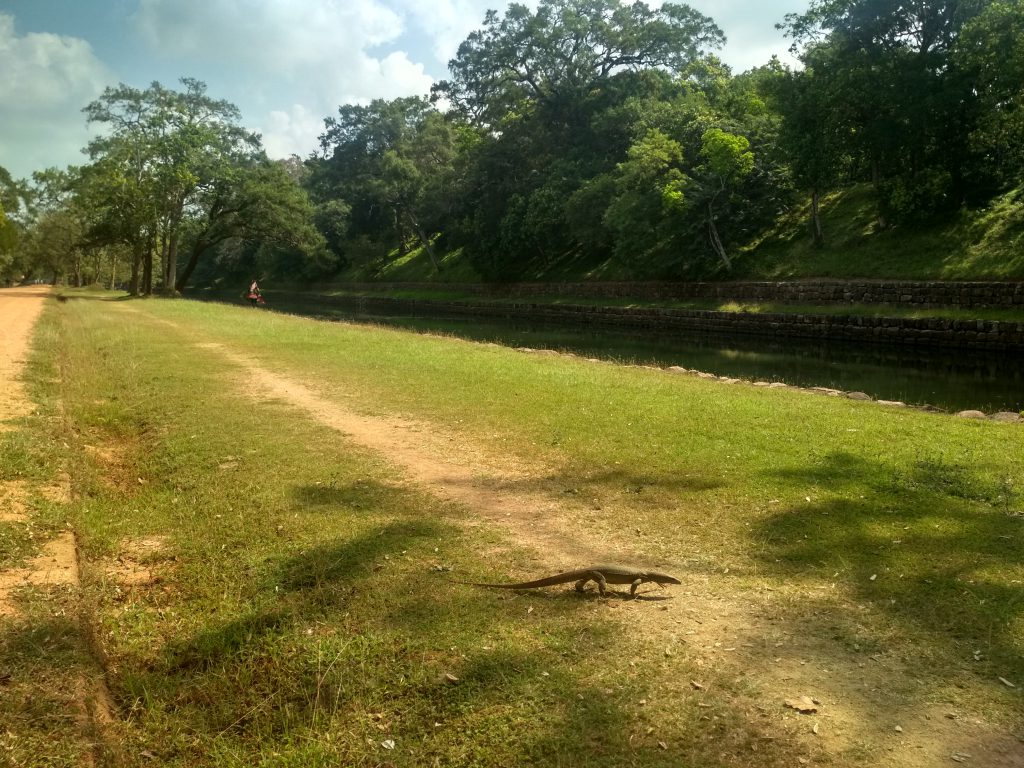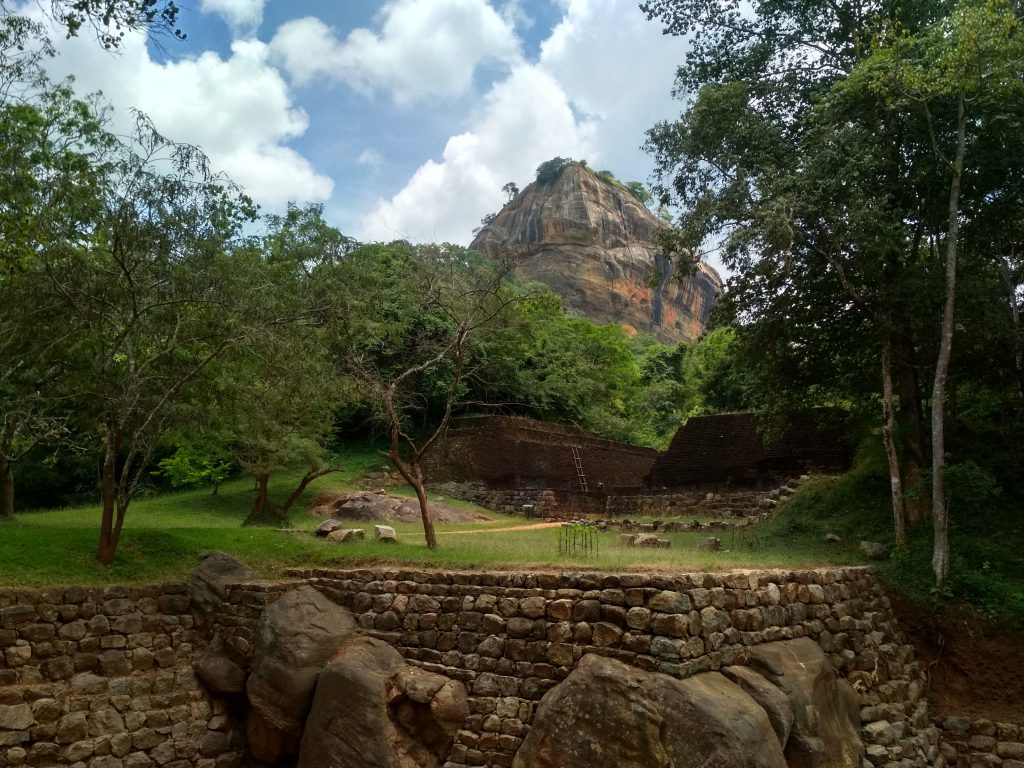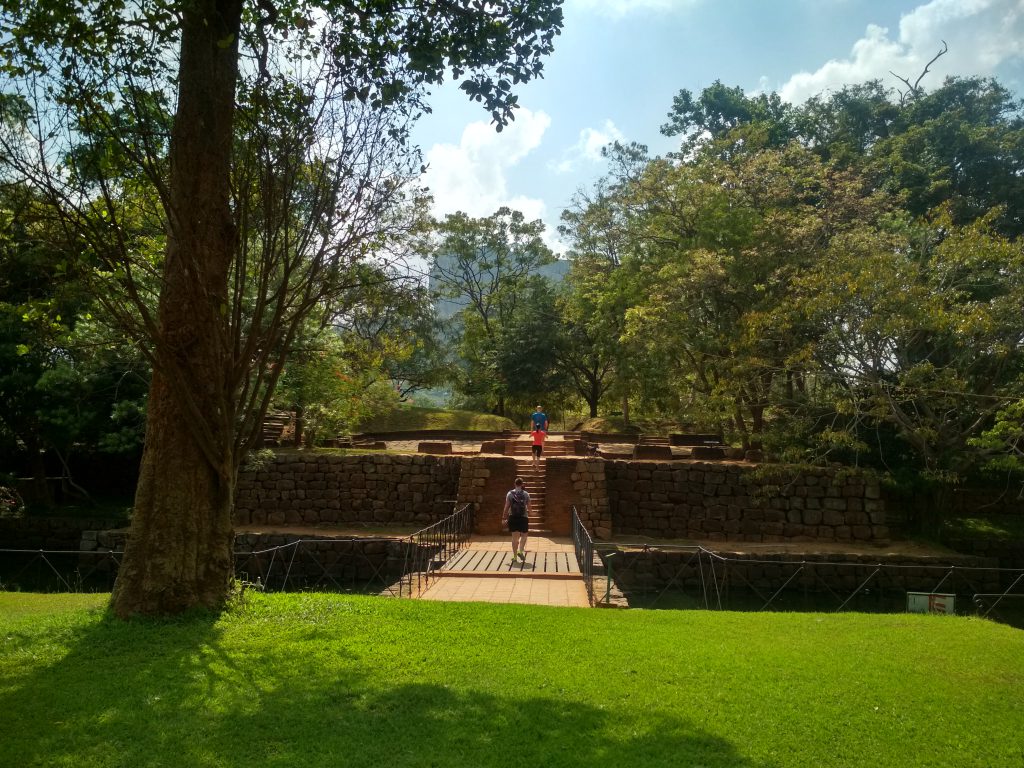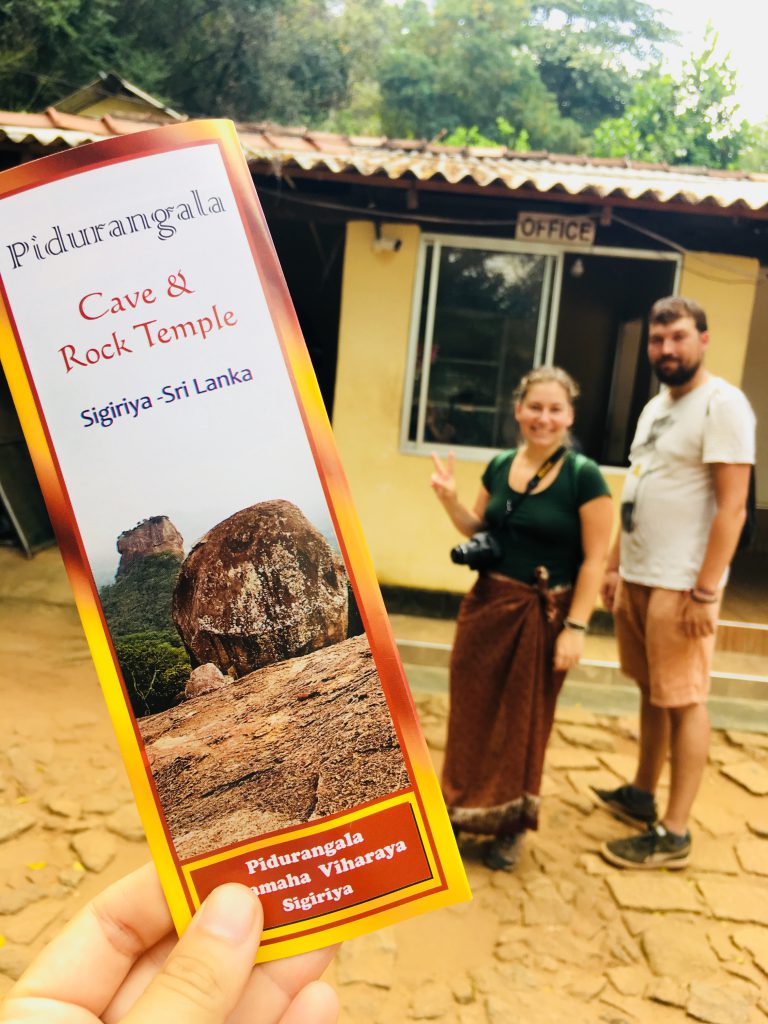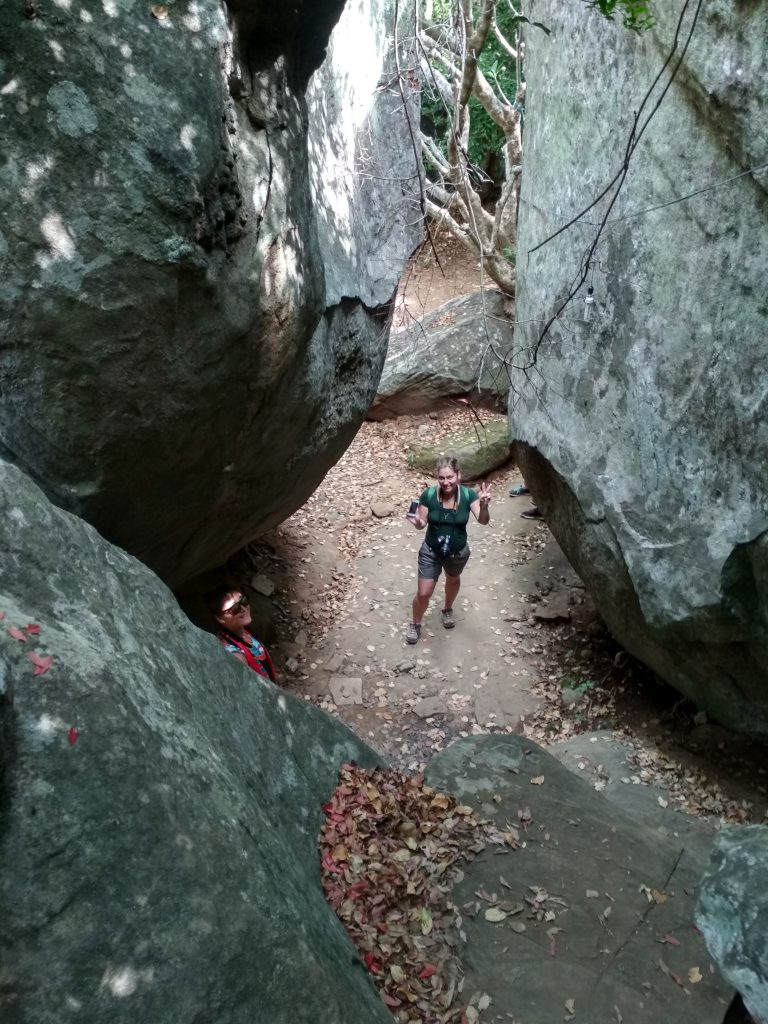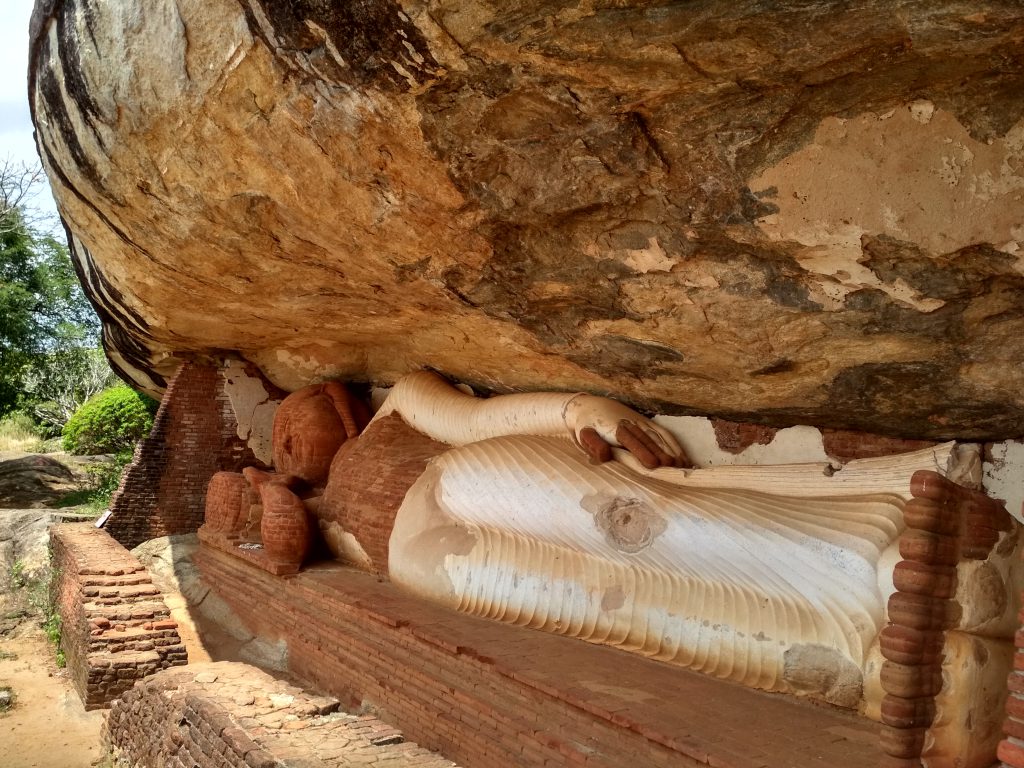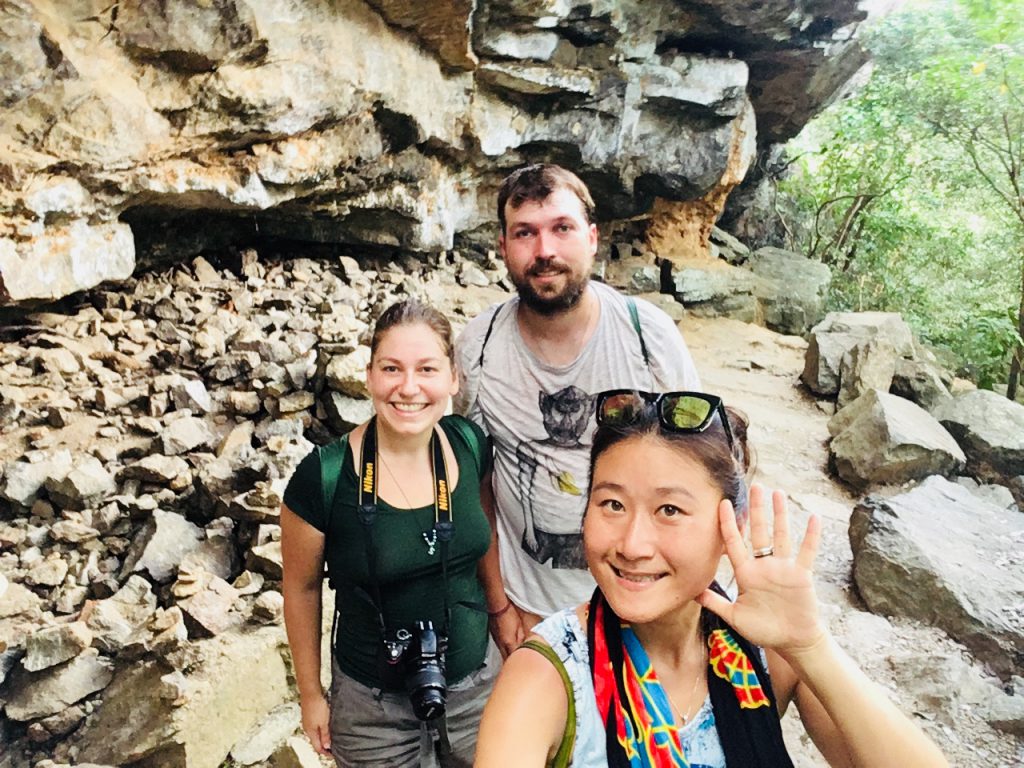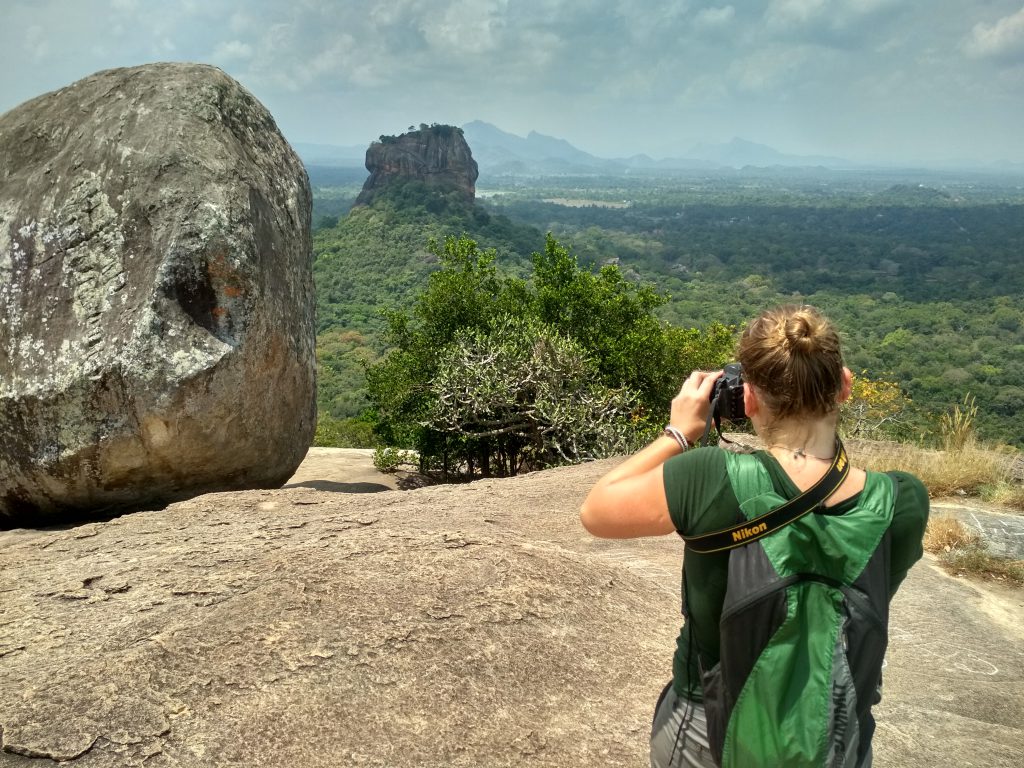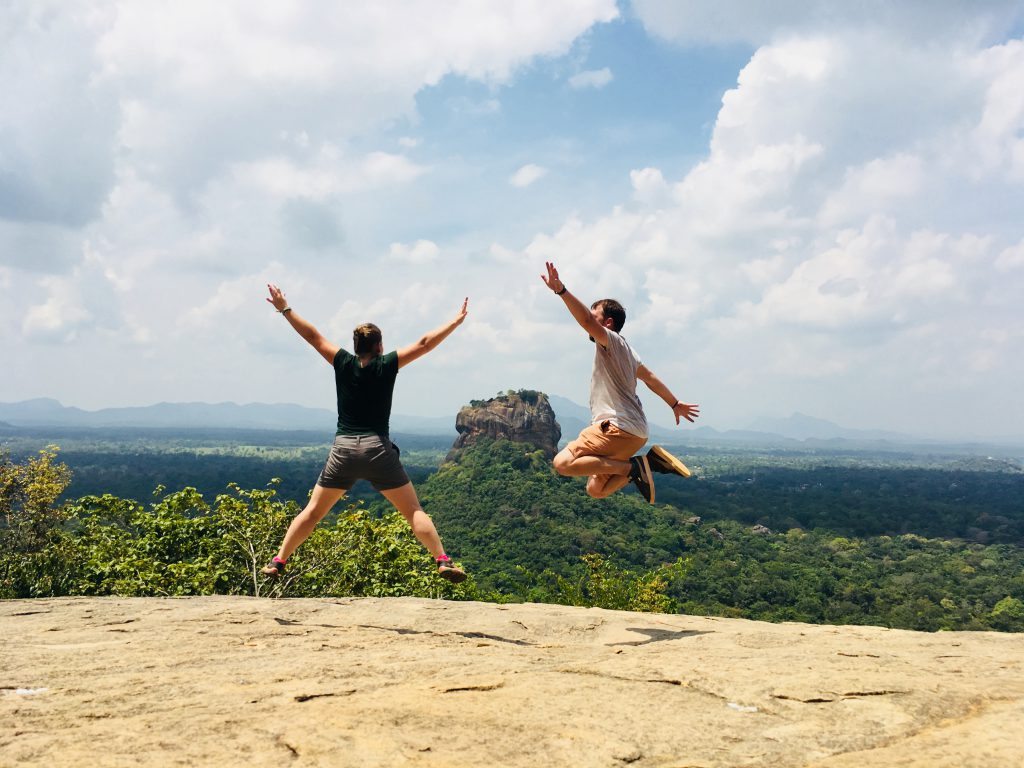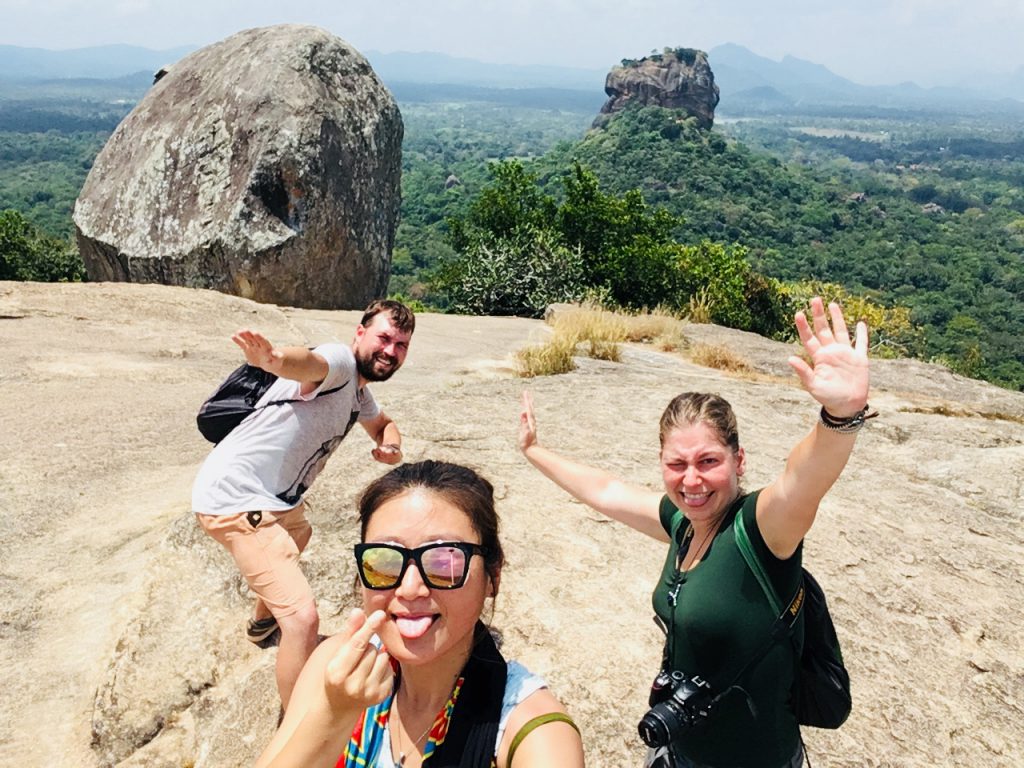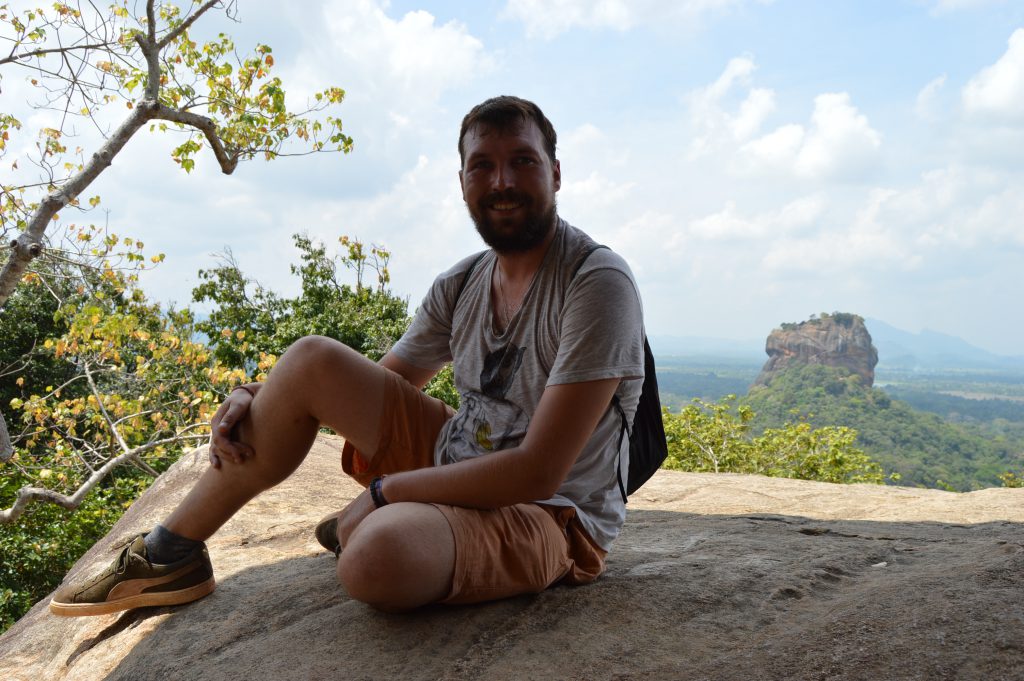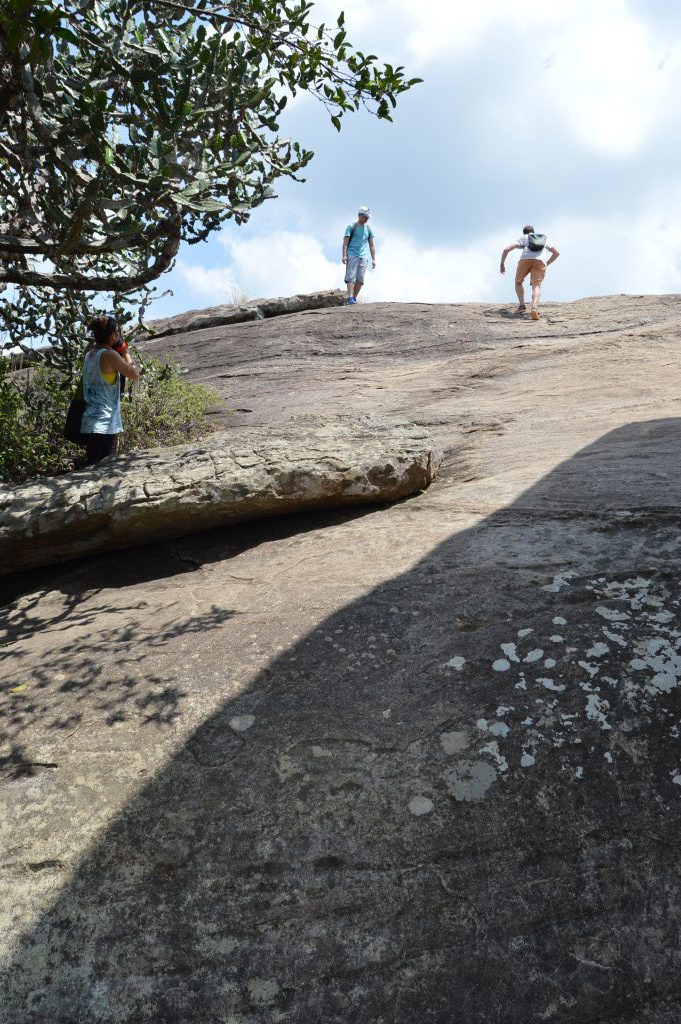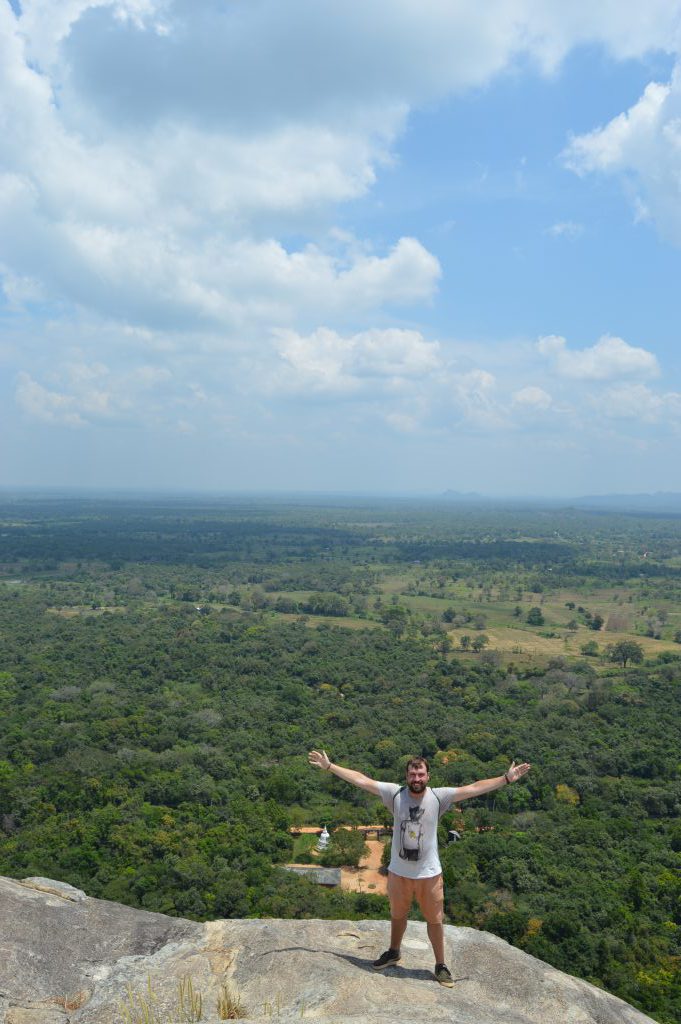 When talking about masses of tourists, we are at the safari thing. The safaris work the following:
There are up to 6 seats in one safari car, a car is 4500RS divided by the amount of people, so it is better to find some other people for the tour. The entrance fee for the Kaudulla National Park is 3400RS. As there are super many safari jeep companies, most of them are not full and that is where the problem starts – There are more than 200 wild elephants in the park, but even more cars around. Still:
Worldtrip Berlin Tip: We booked our tour via the homestay (River Retreat Sigiriya) which is owned by a lovely animal loving Sri Lankan lady who lived 24 years in London. She explained us, that lot of tours will not stay until the end in the park, so that the complete tour lasts from 14 to 19 o'clock, so she joins the tours to make sure, that her guests receive the full experience for their money. Also, she loves to watch those majestic animals herself.
Later we saw what she meant. First, we started to feel a bit sad about all the tourist jeeps chasing the elephants, but later we were basically alone. Most of the tour operators left the park an hour earlier, so we had the real safari feeling later and we agreed, that it was worth the money spend.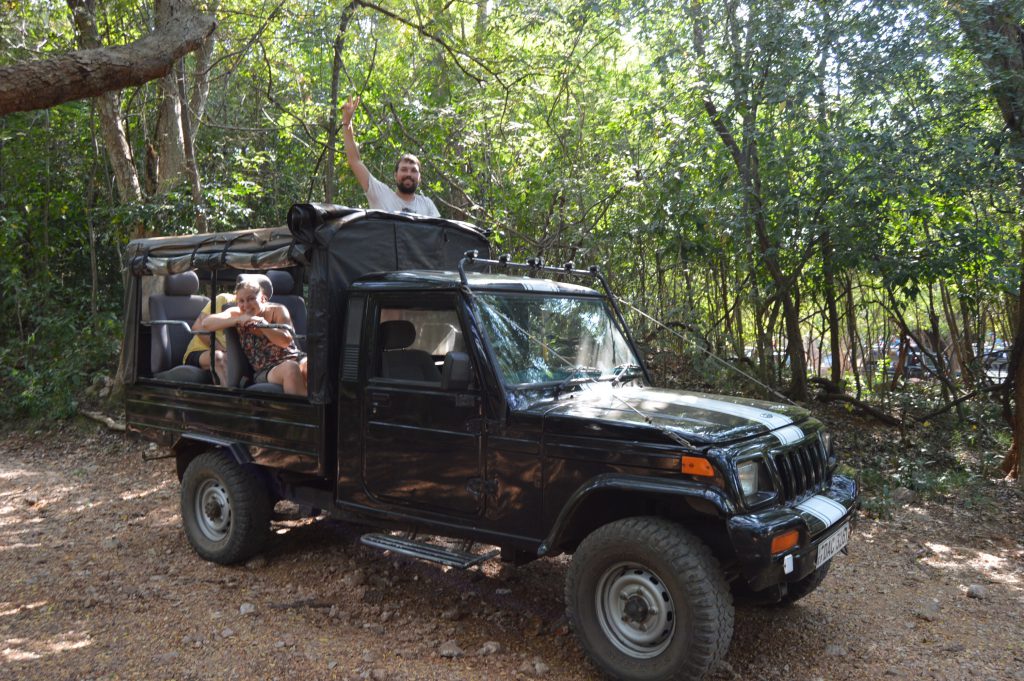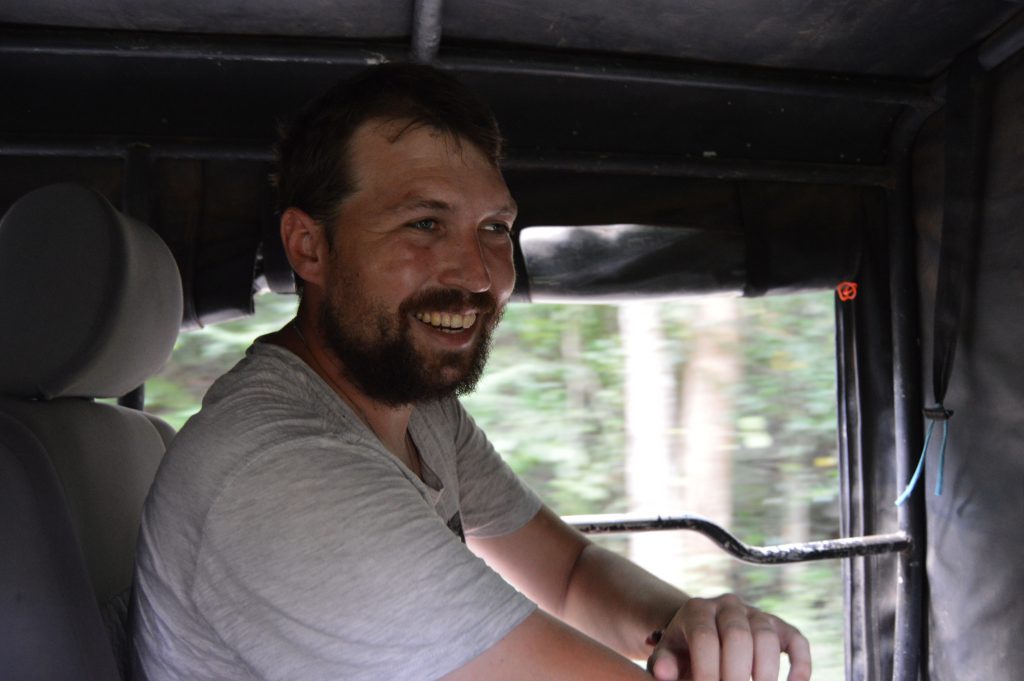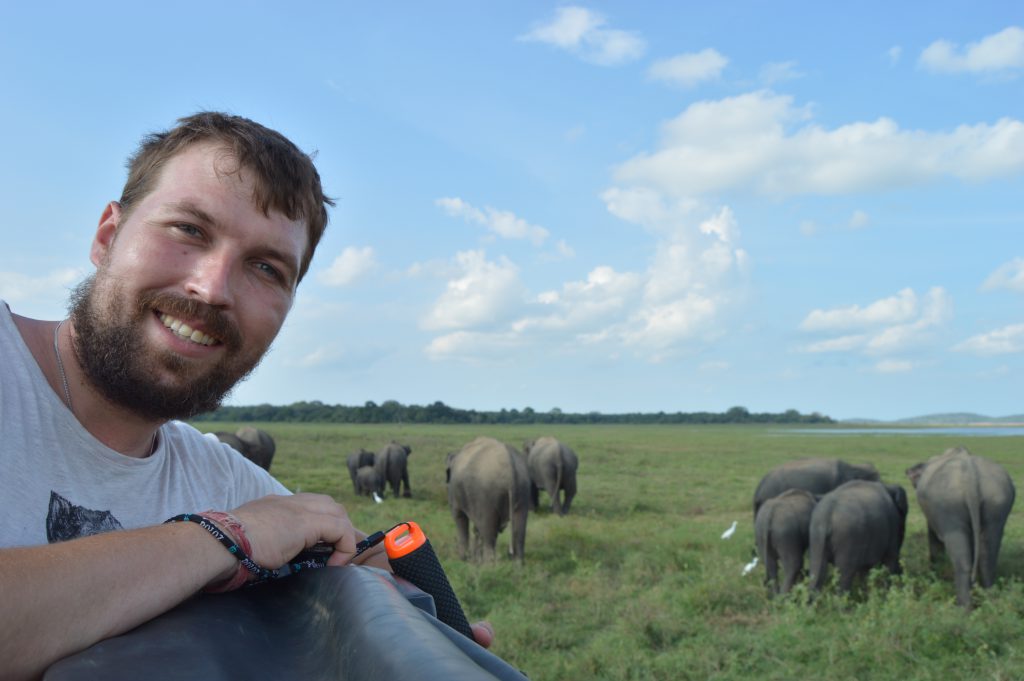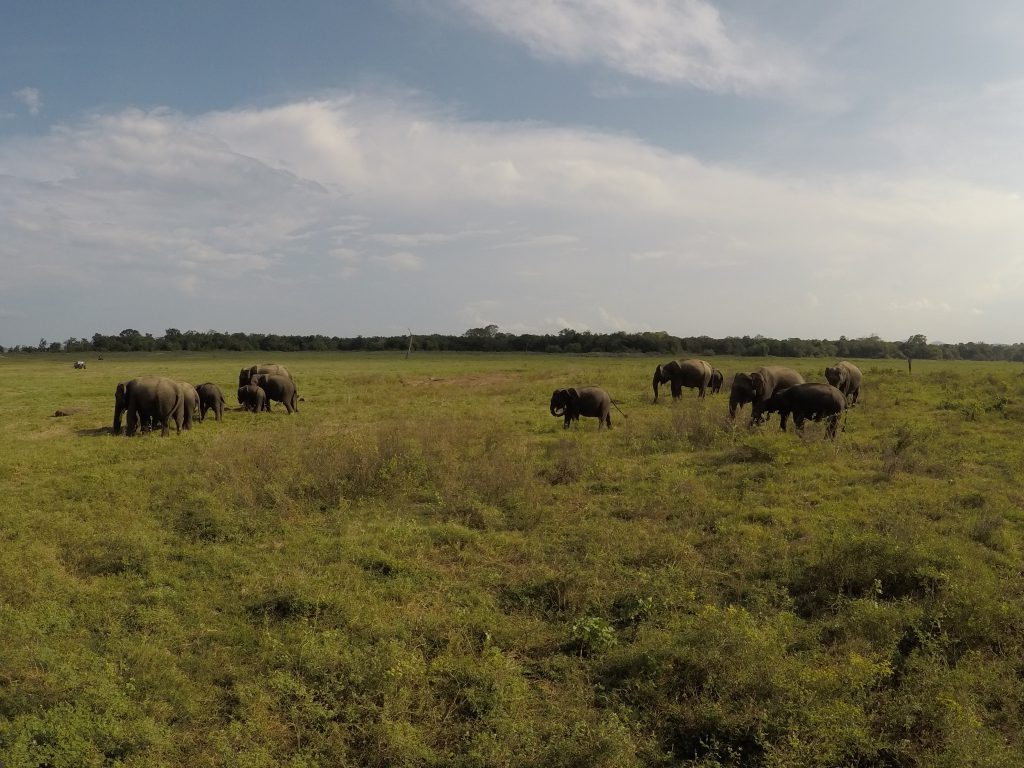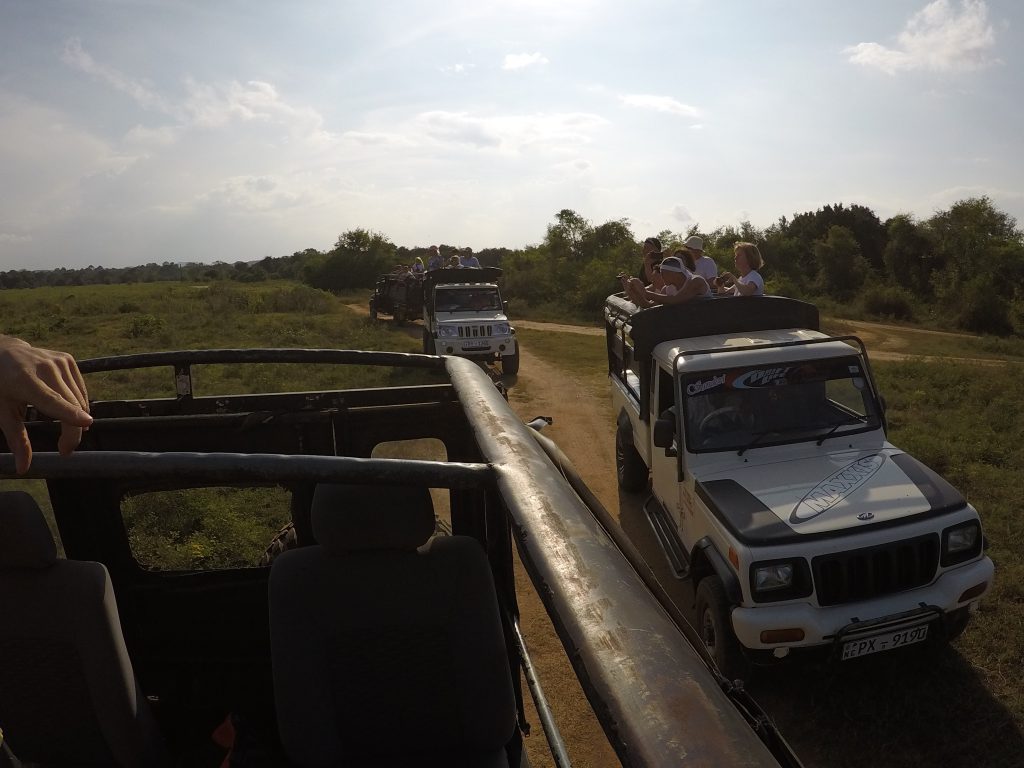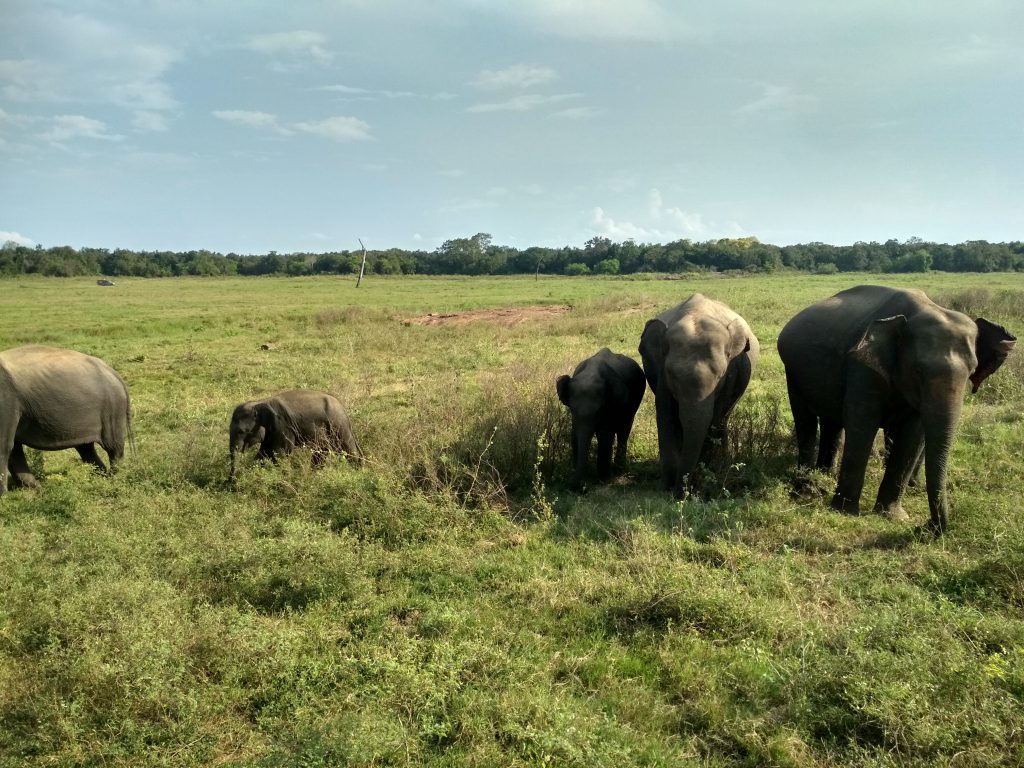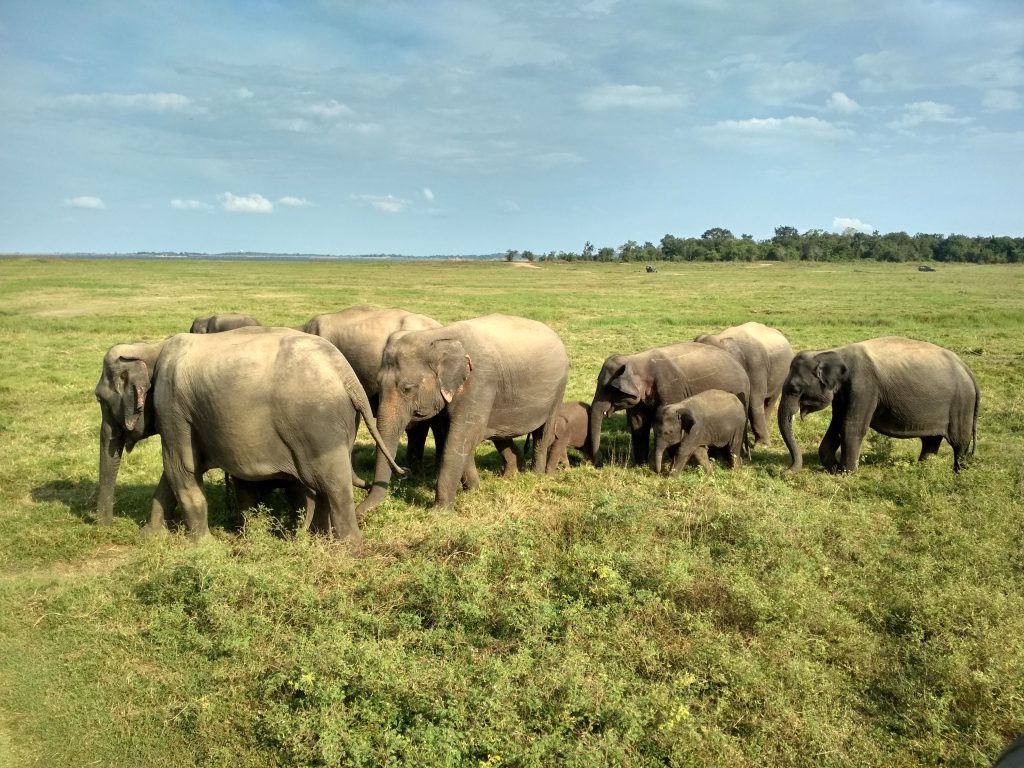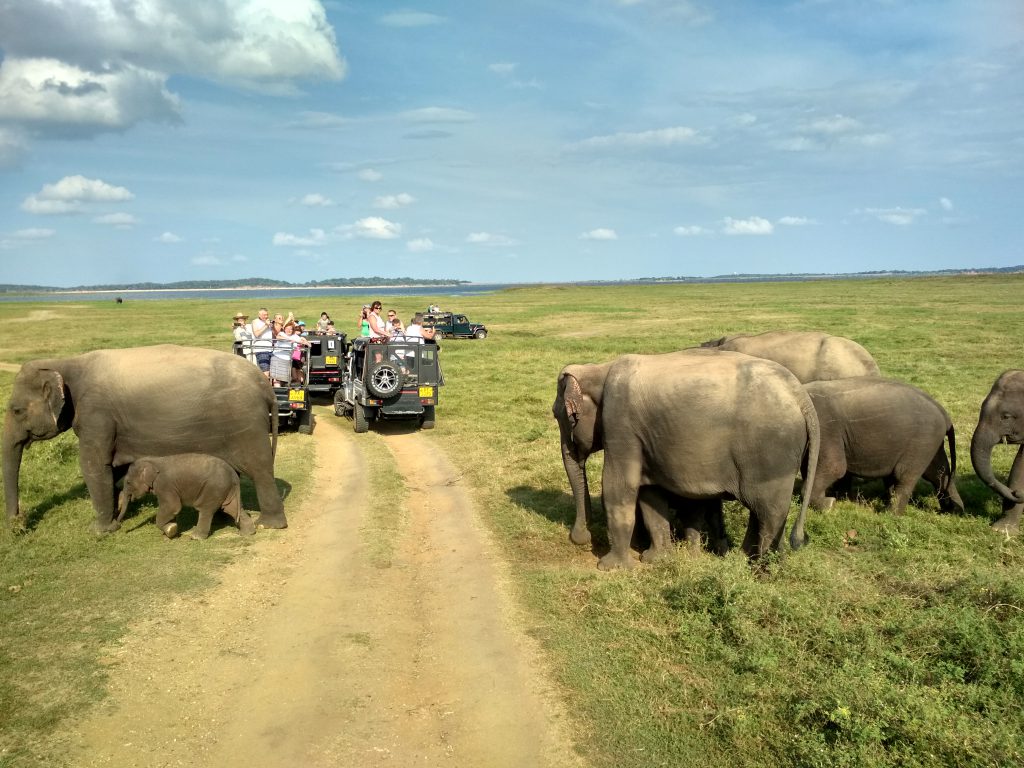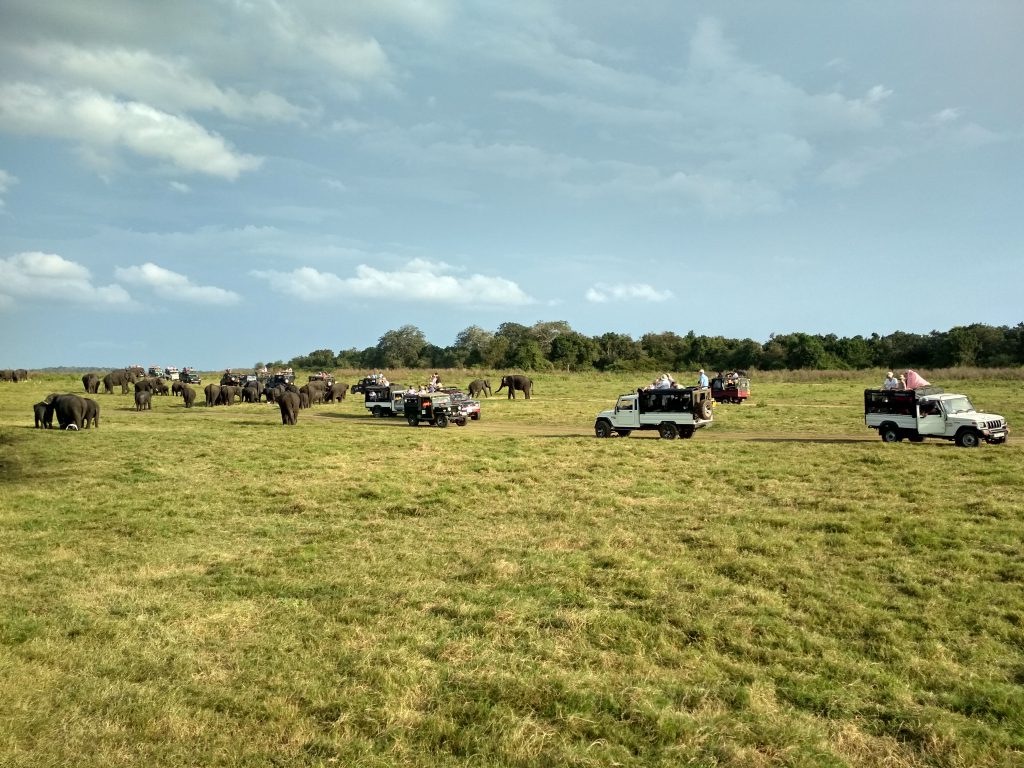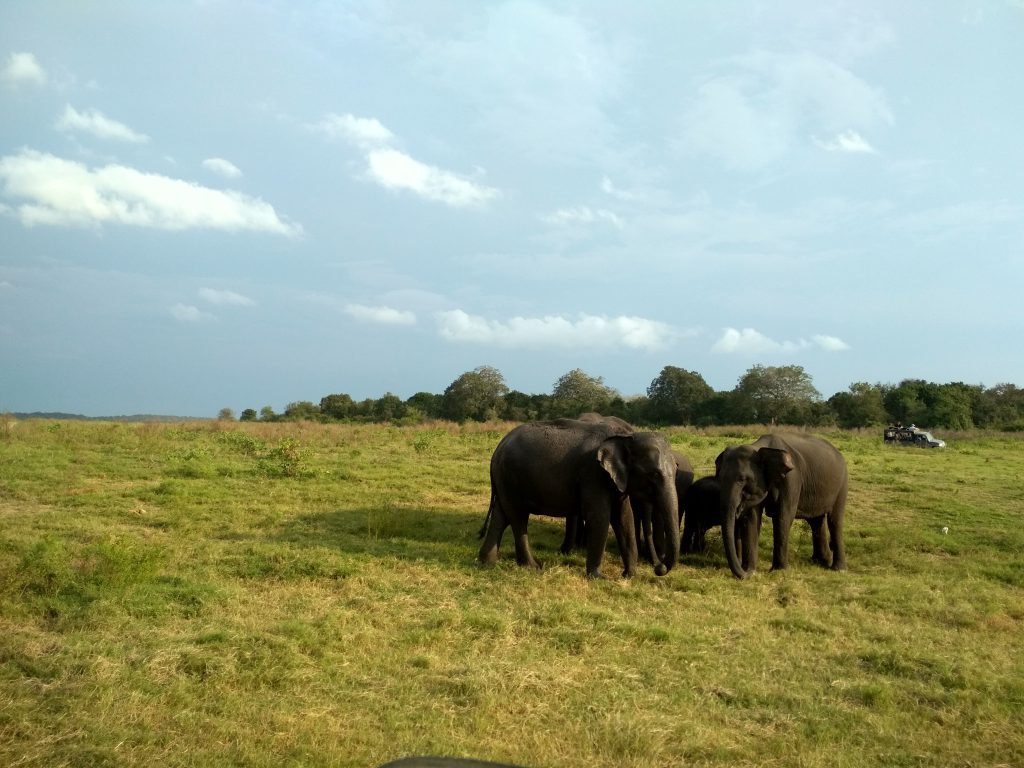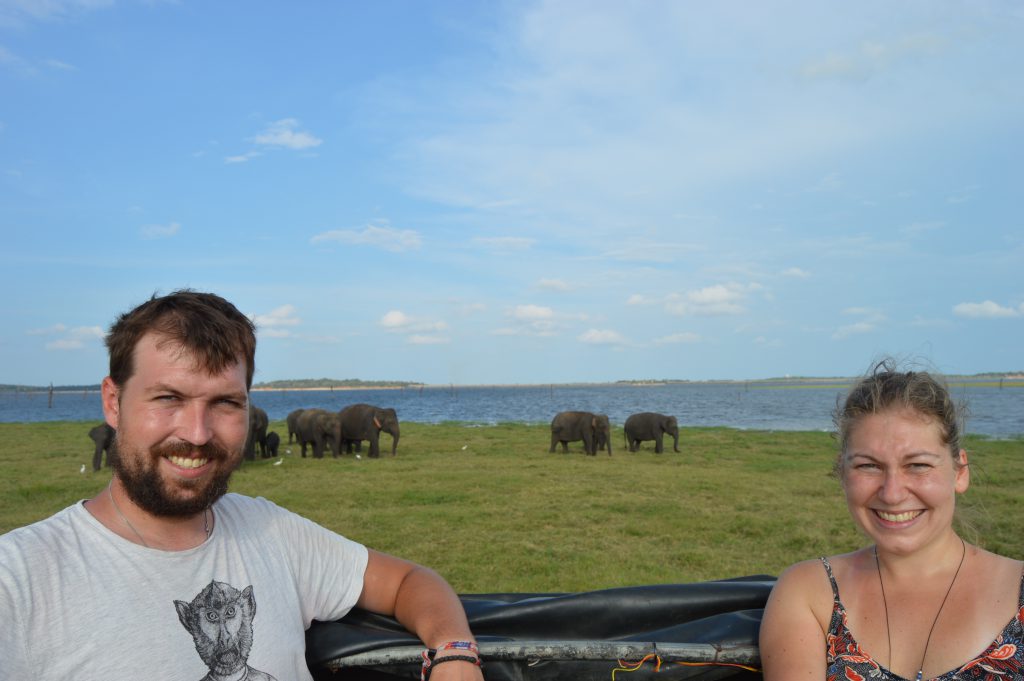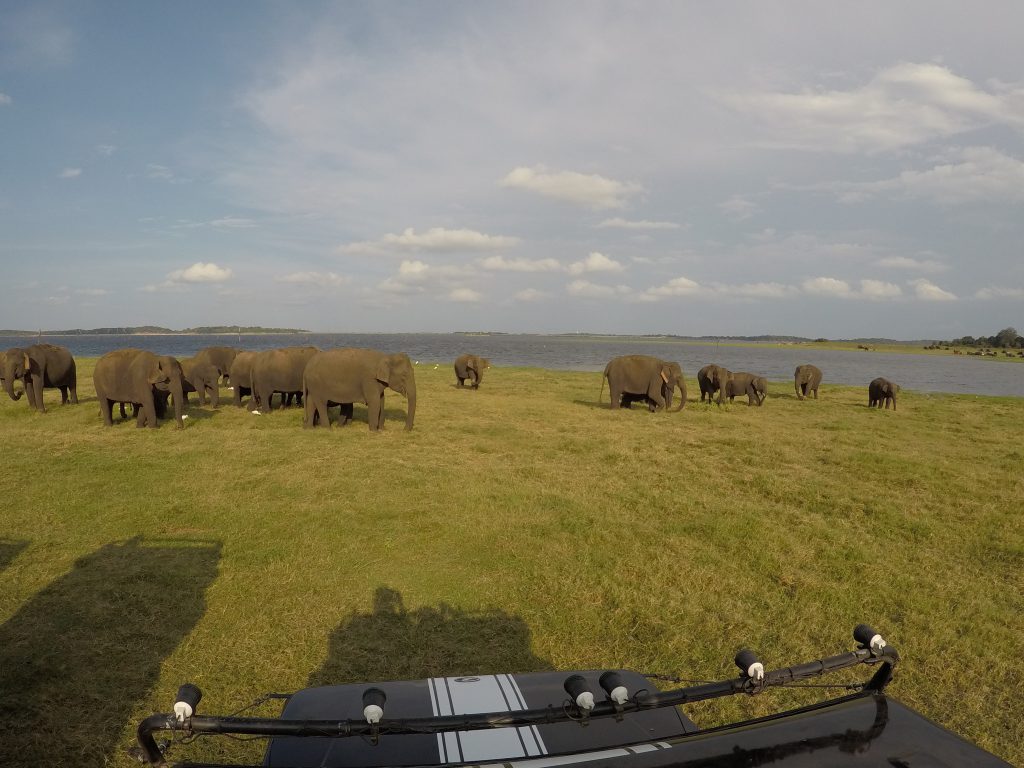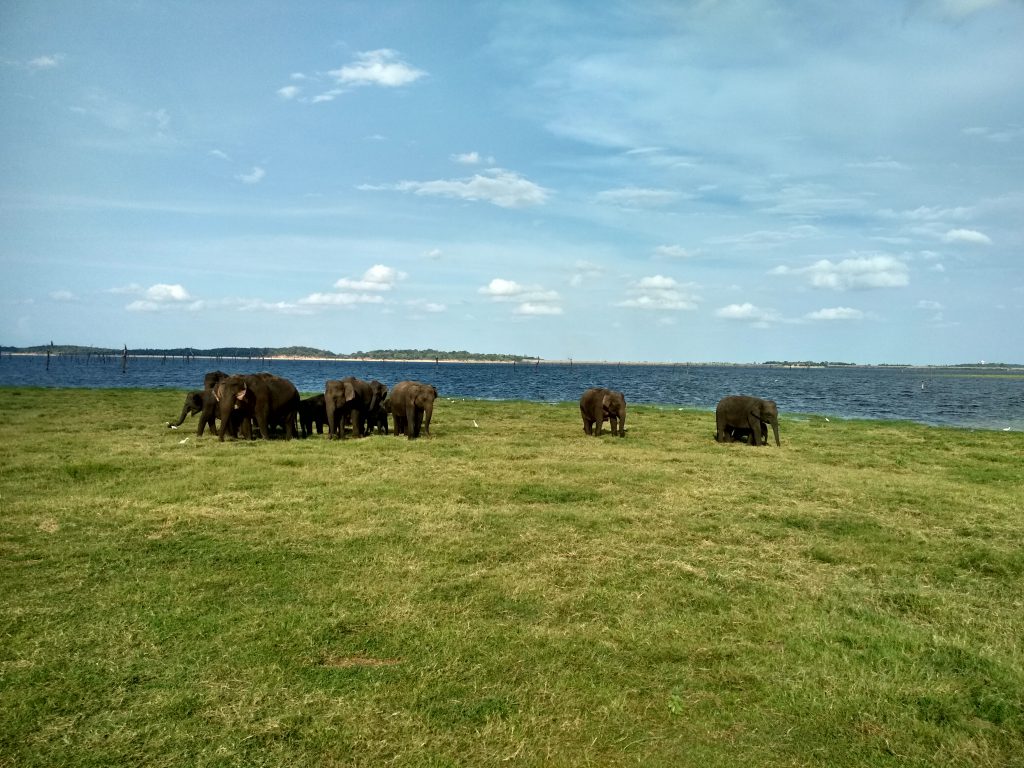 Next day we made our way back to Colombo. By public bus to Sigiriya junction again and from there on by bus number 49 to Kabalana station and a 5h 30 minutes ride by train (160RS).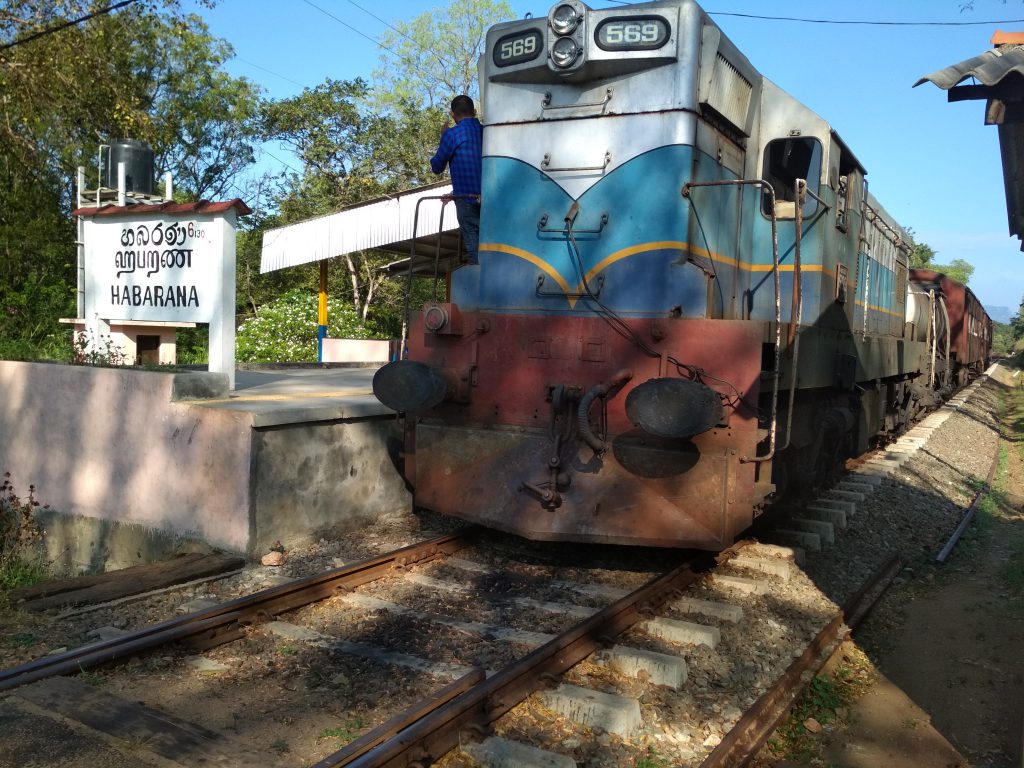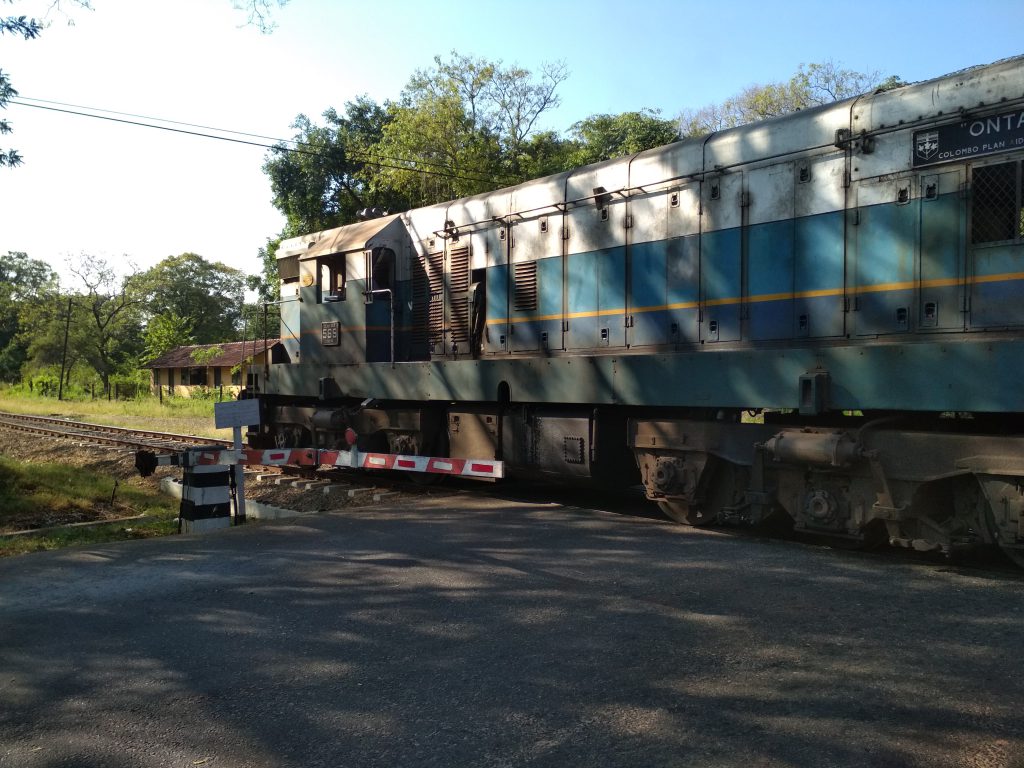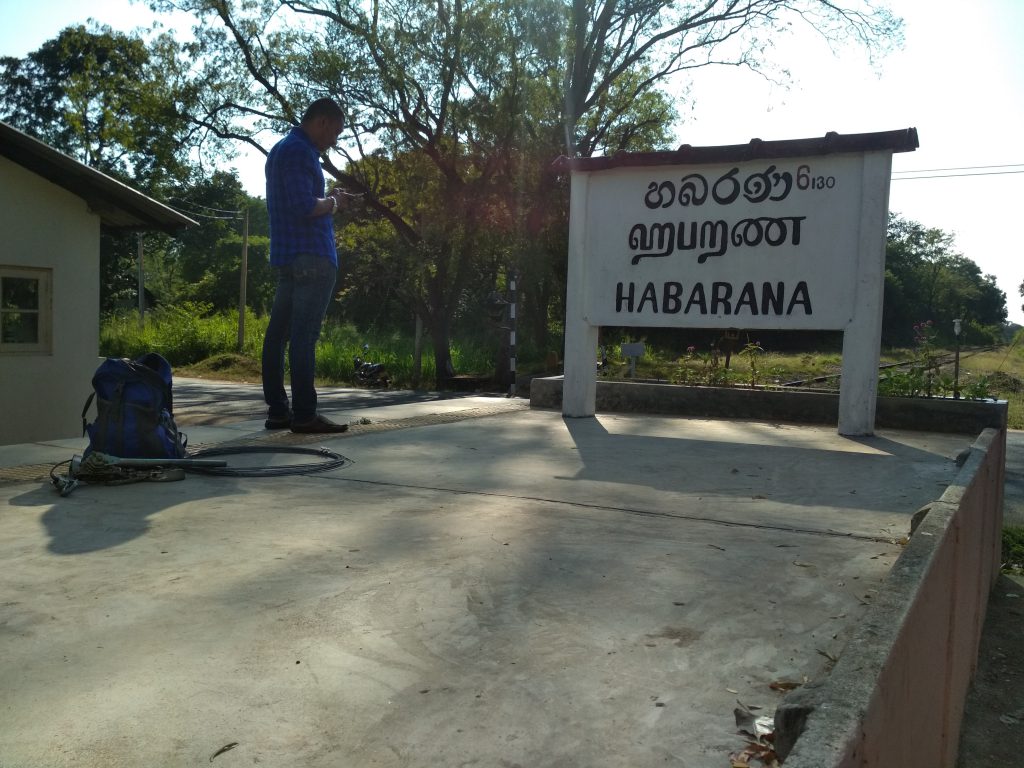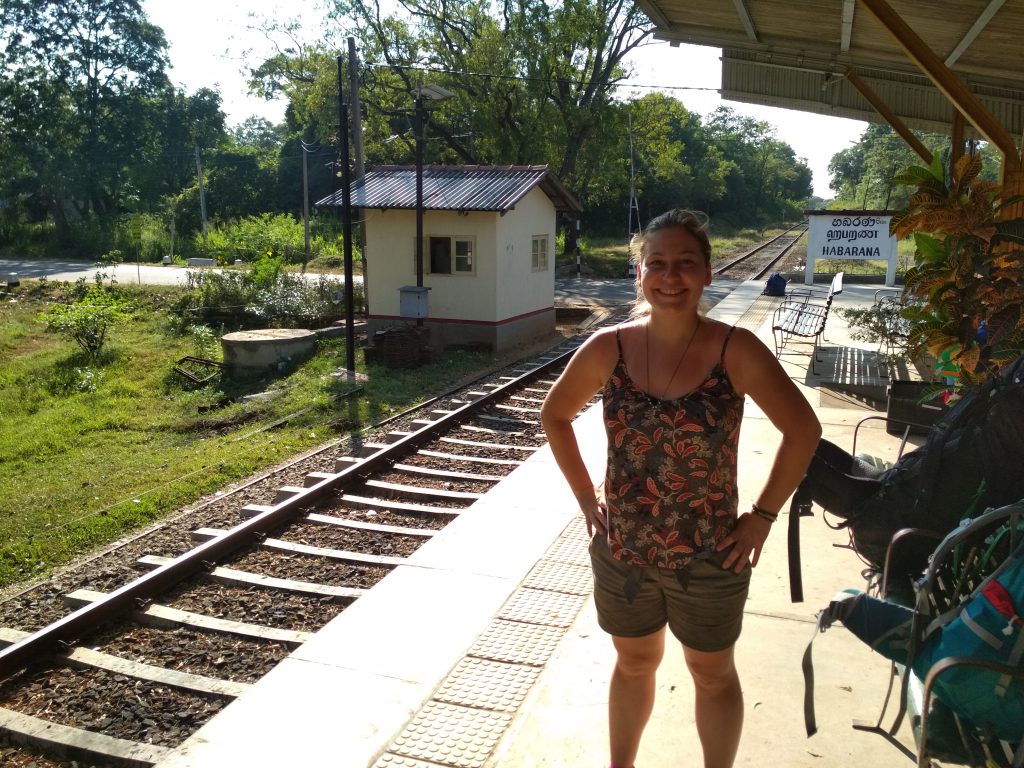 Please share your experiences, tips and tricks about Sigiriya and the area in the comment section to help others!
Check out all Sri Lanka articles!