This is a how to report of Ha Long Bay and Cat Ba Island. I talked to many people in the Hostel in Hanoi and most people seemed confused what Ha Long Bay and Cat Ba is and where it is and how to do it. So, let me show this map of Ha Long Bay and Cat Ba Island.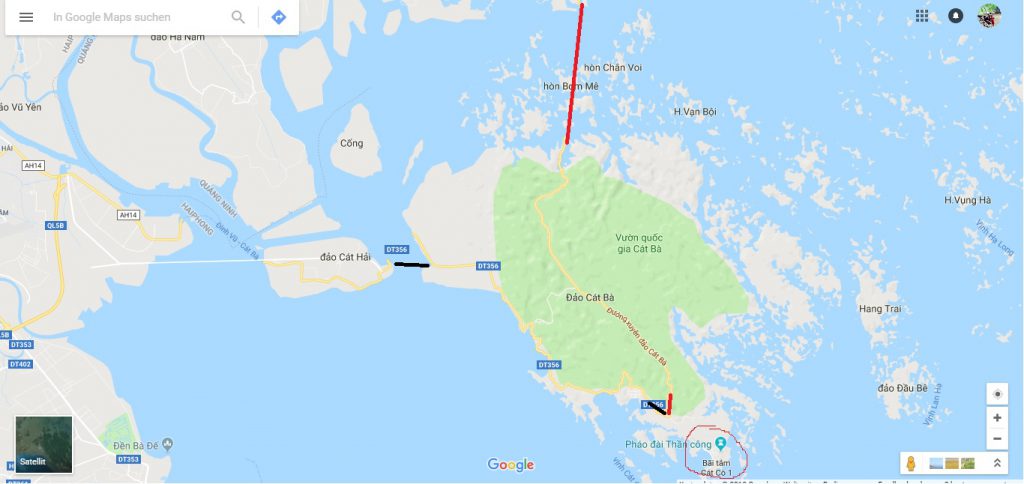 On the map in the center is Cat Ba, north of it is Ha Long City and west of it is Hai Phong. What people want to see are all the little islands around Cat Ba, what is Ha Long Bay.
From Hanoi there are 3 options to do so:
The first and most stupid version is to make a day tour to Ha Long Bay. The day tours will bring you to Tuan Chau port, what is where the red line starts at the top of the map. There they will sit you on one of hundreds of cruise boats sailing around some of the mountains and then back to Hanoi, the same 3.5h ride.
Second option is to go to Cat Ba Island by tour / bus and stay there one or more nights. This idea is a bit better, but there is a problem. If you look on the map again, there is the black line. The busses will come via Hai Phong and will cross the little short ferry through an industrial harbor area. So, once you arrive in Cat Ba, you need to book a cruise tour there to see Ha Long Bay.
The 3rd and best option is the one we did. Take a bus to Ha Long City. They might drop you in the center or at Tuan Chau port (ask them before). But both ways are fine, as you need to rent a motorbike at the point of arrival. At Tuan Chau port (yes, same spot like in the first option), you go to the official Cat Ba city harbor peer (it's on G-Maps) and buy a ticket including motorbike for just 90.000 dong. The ferry will pass the mountains of Ha Long Bay (red line on the map), so basically the same like cruises, just for less 10% of the price. Once arrived, a beautiful motorbike ride to Cat Ba city over the entire island is waiting for you.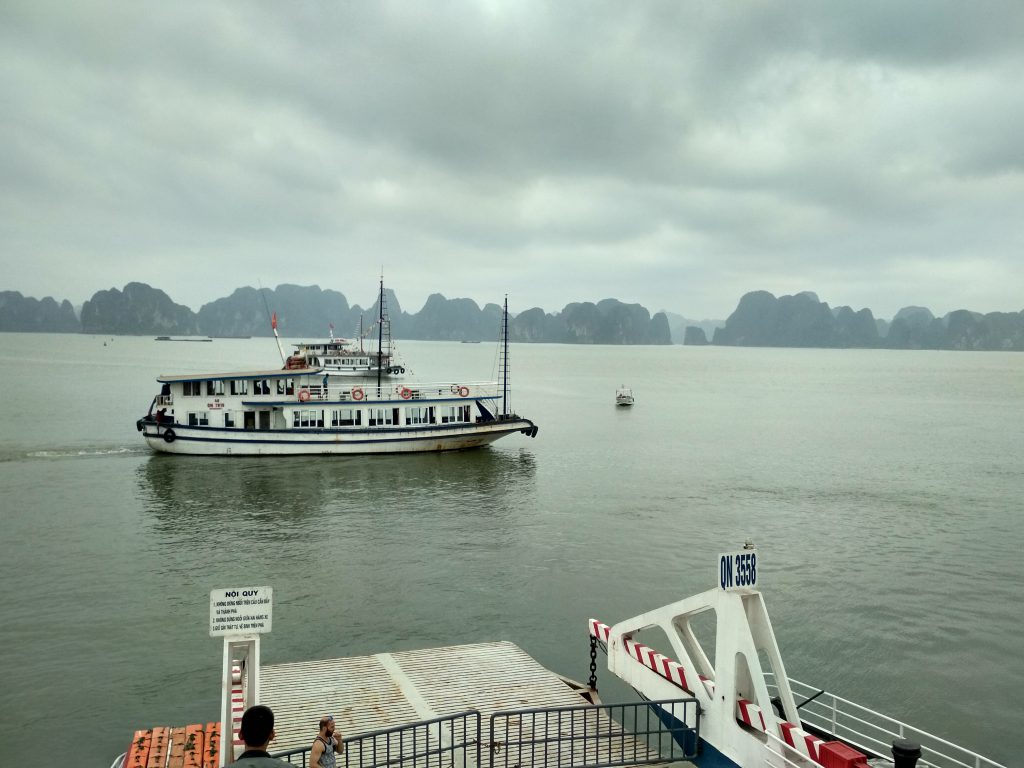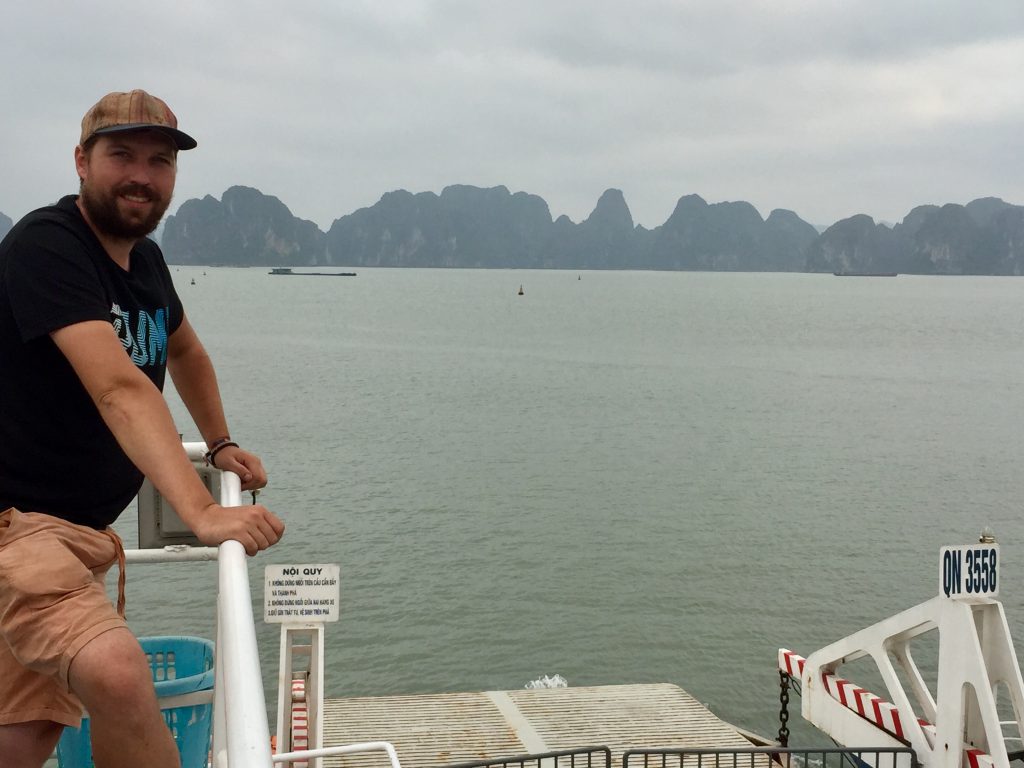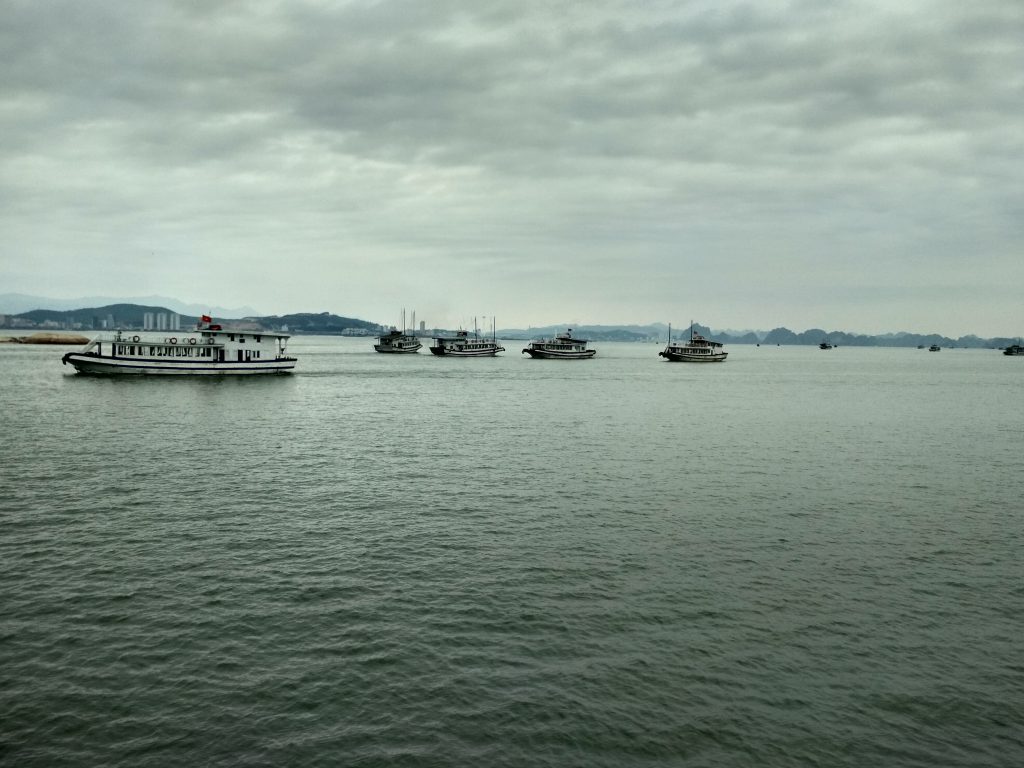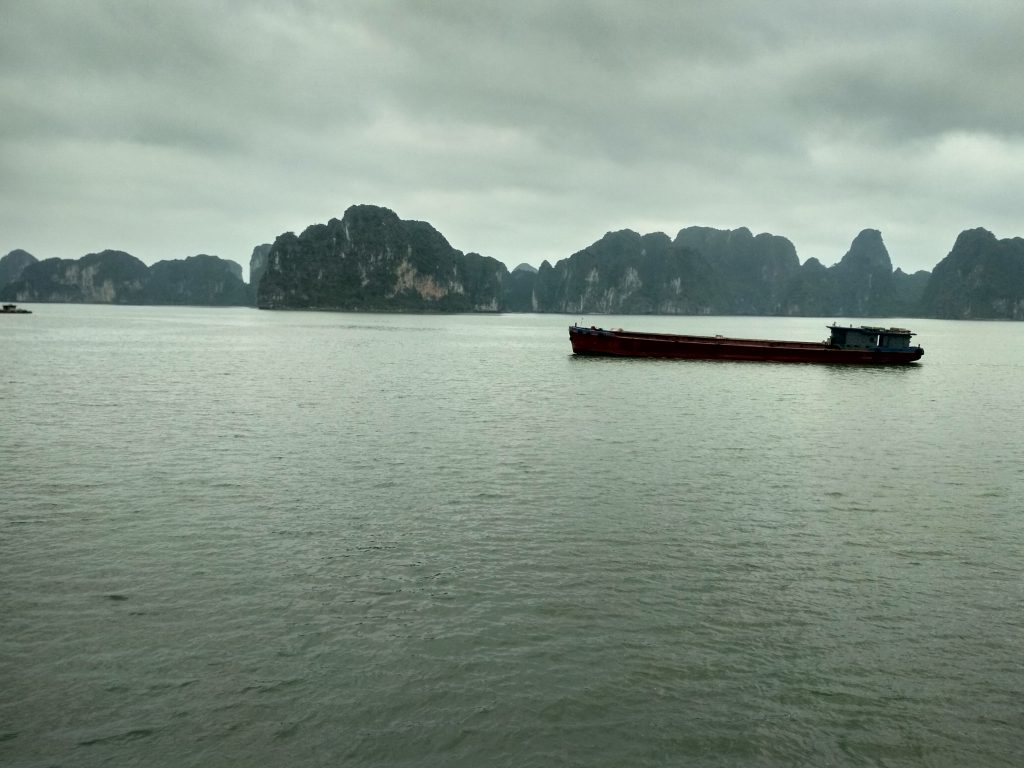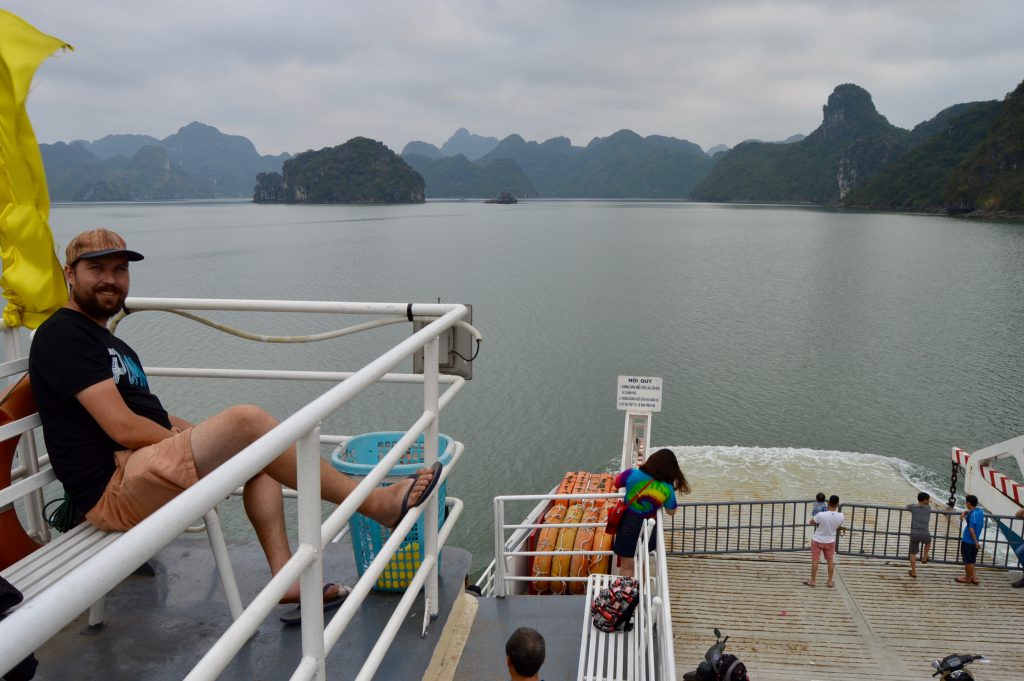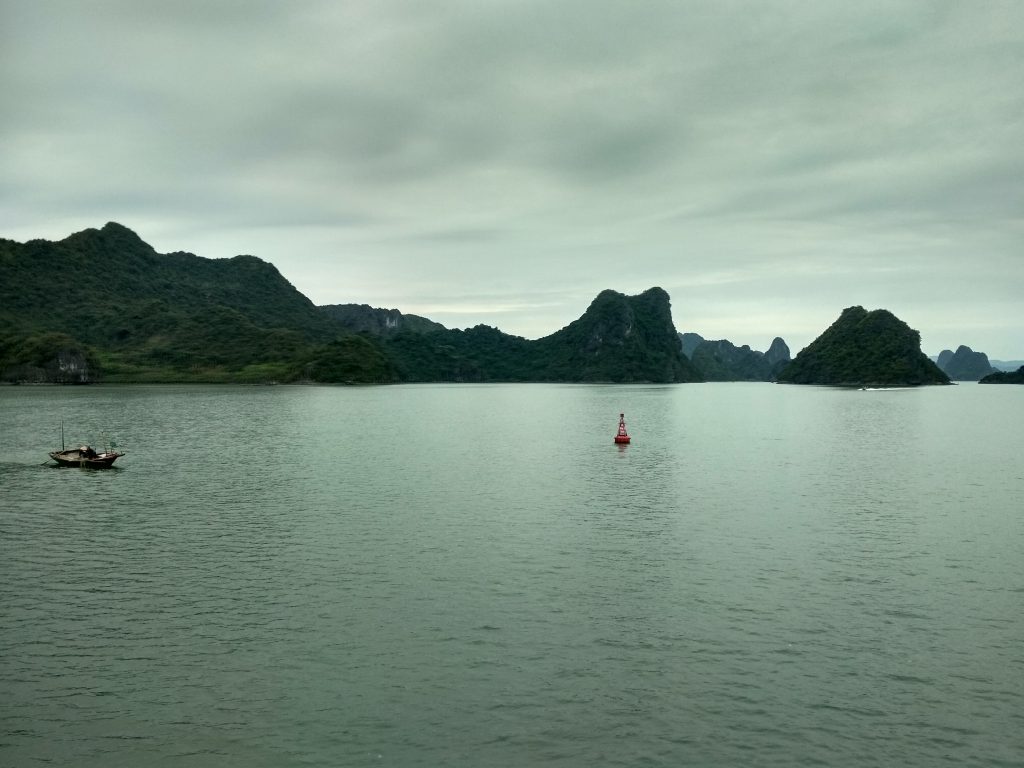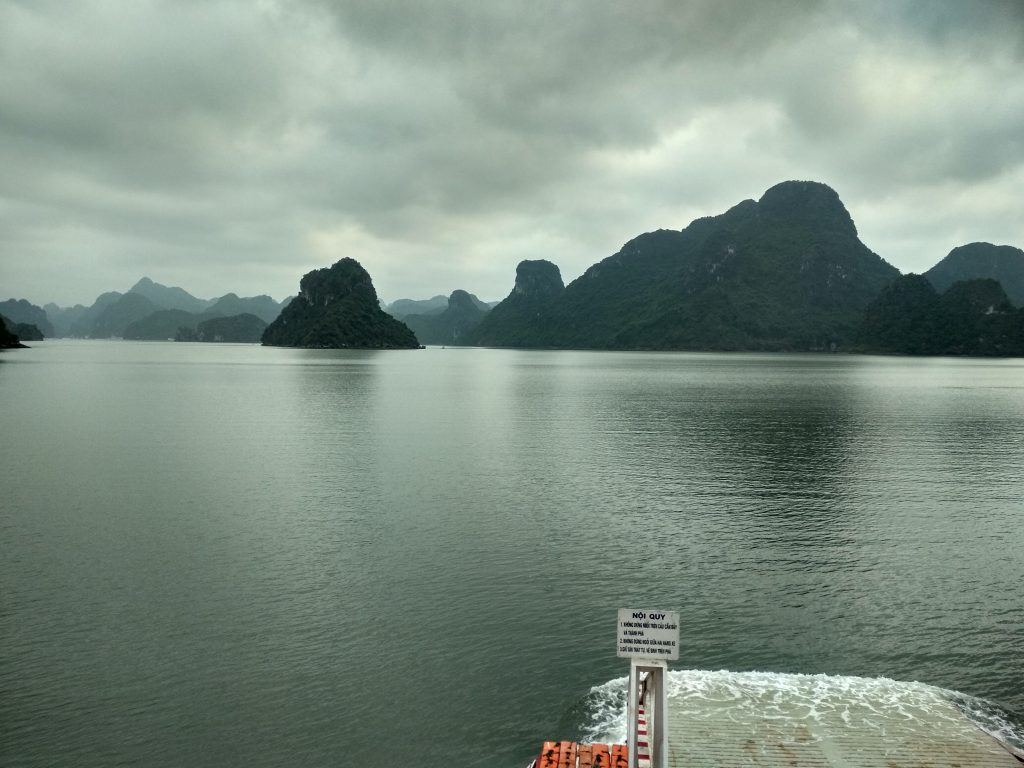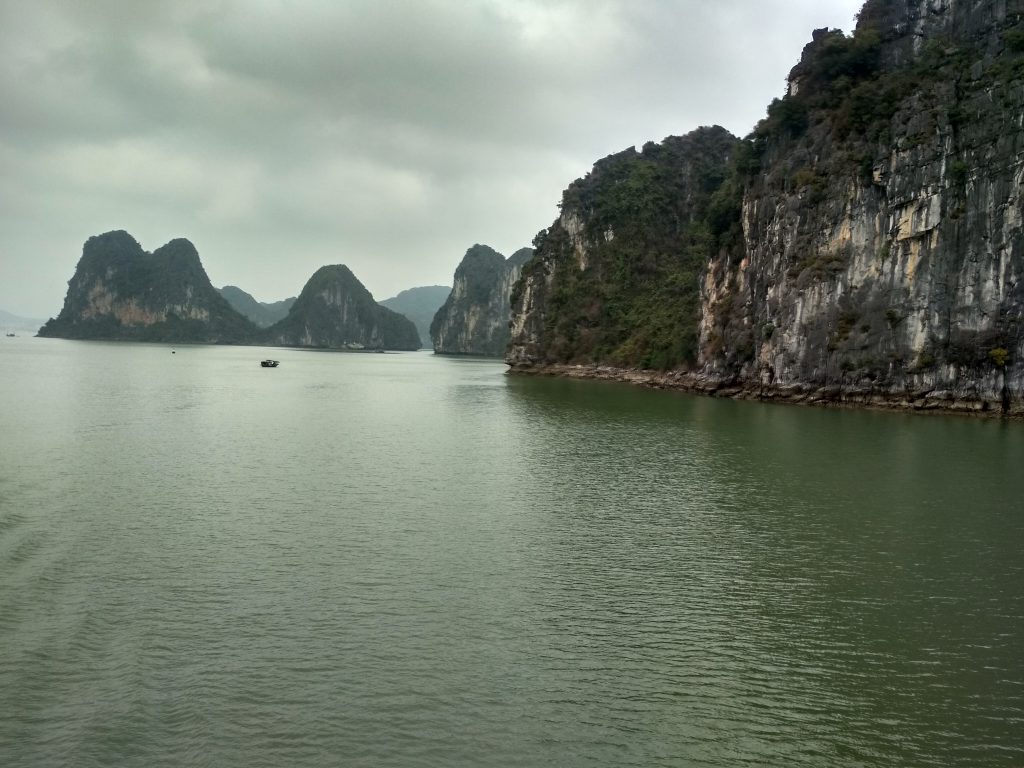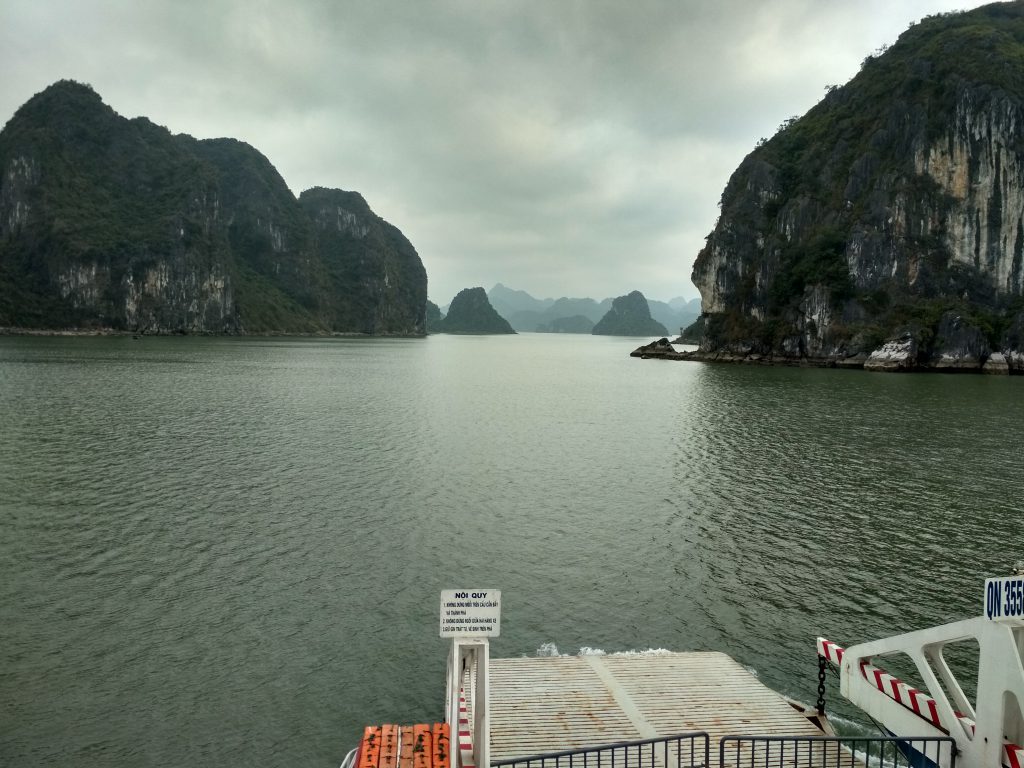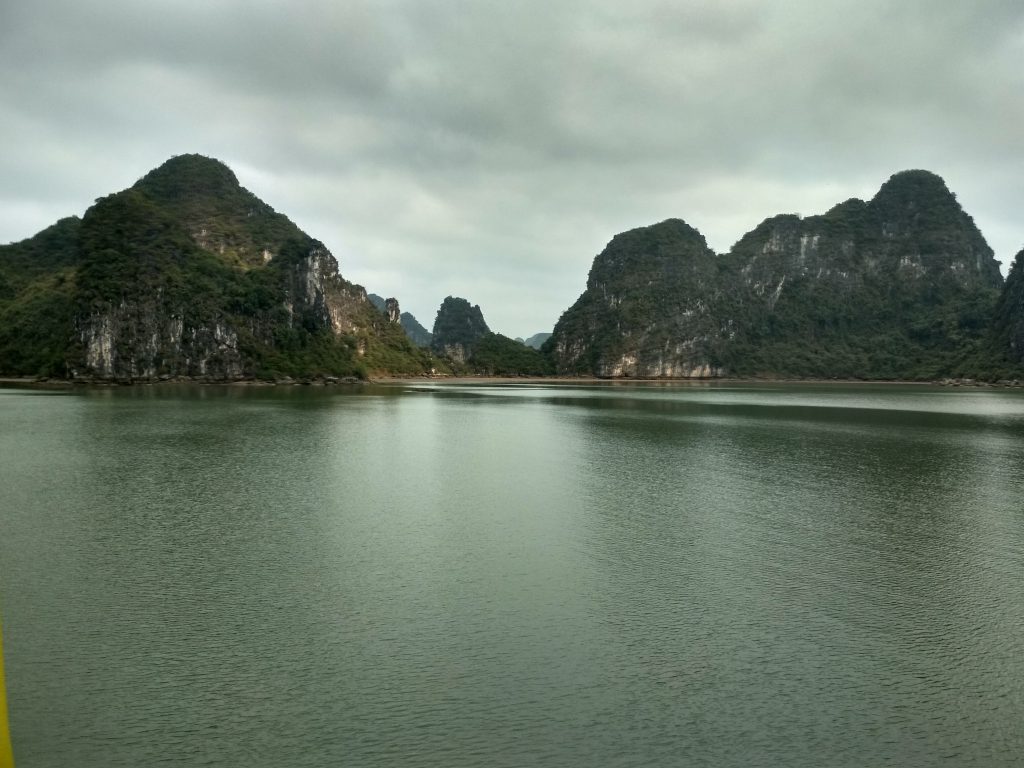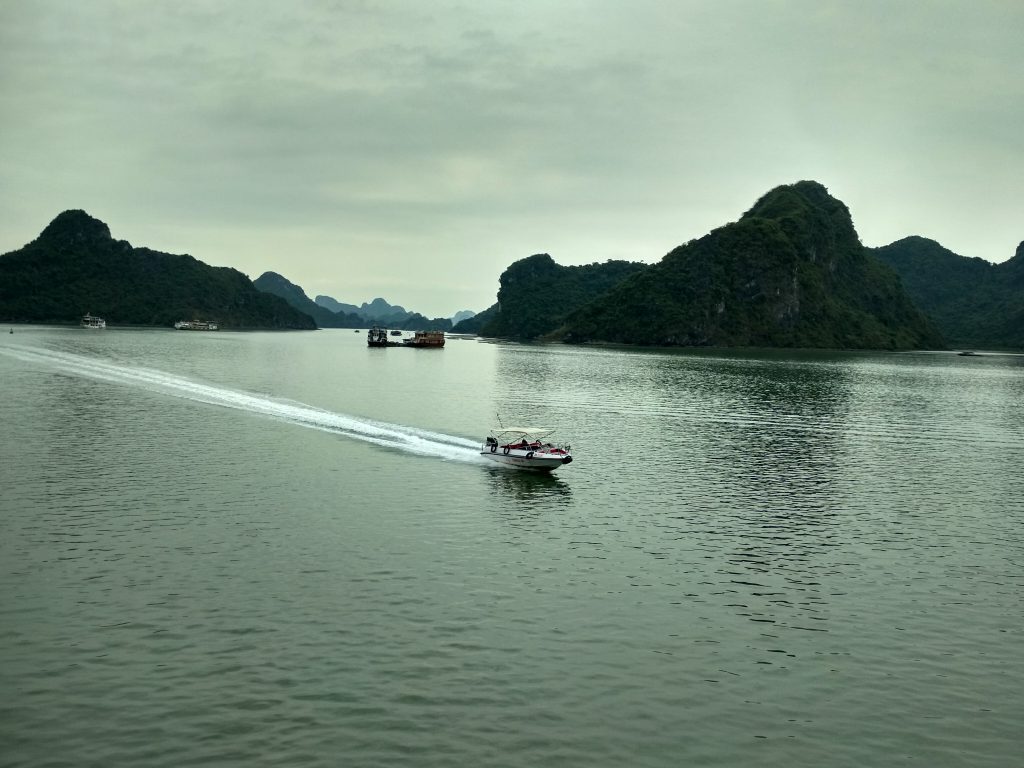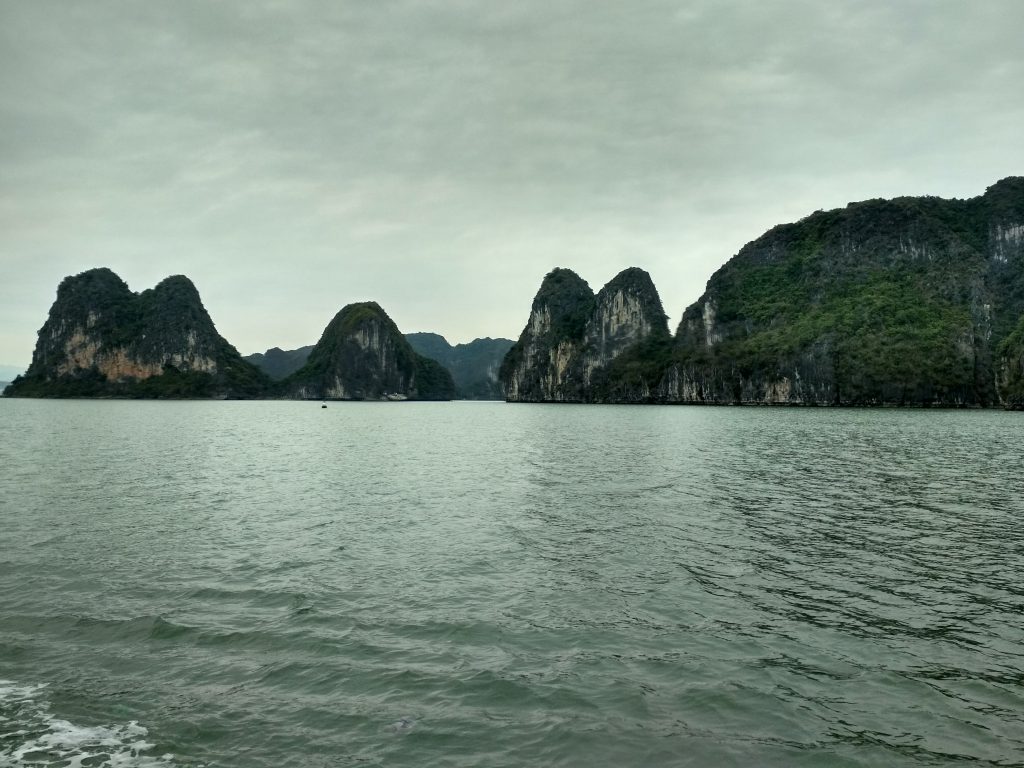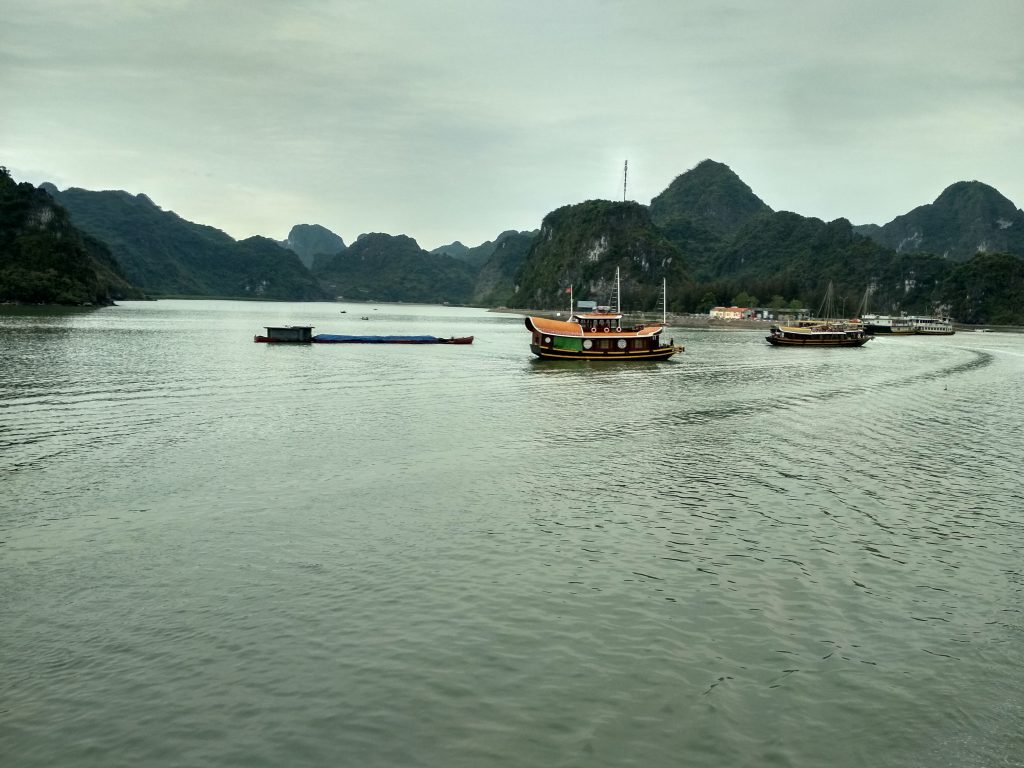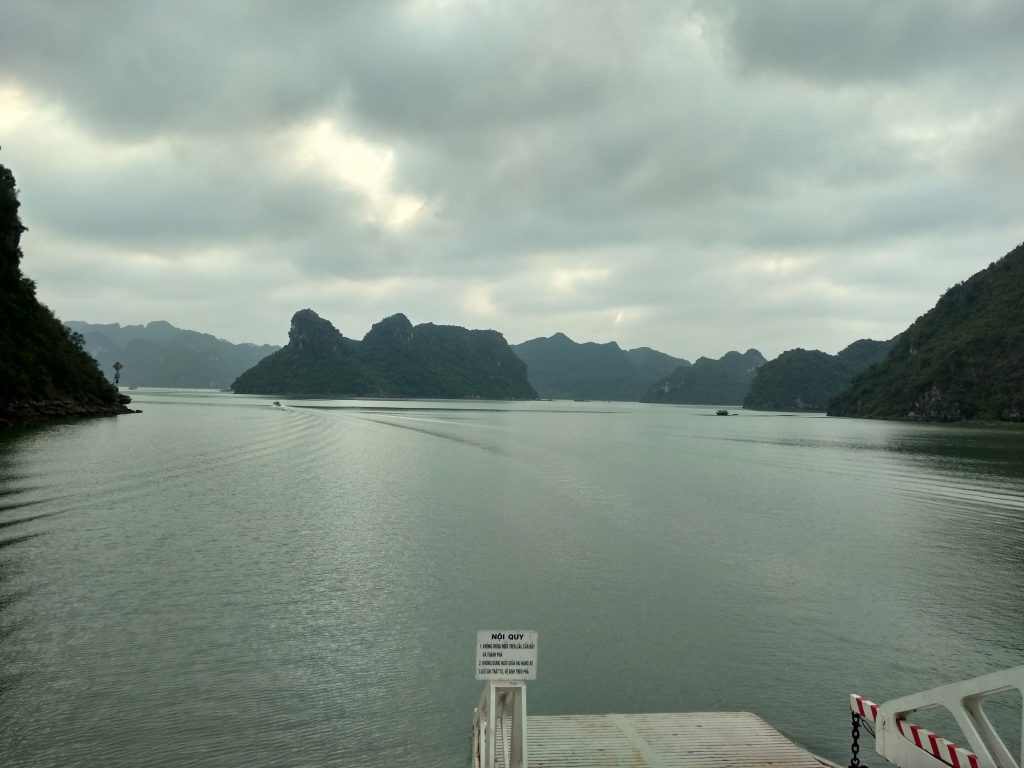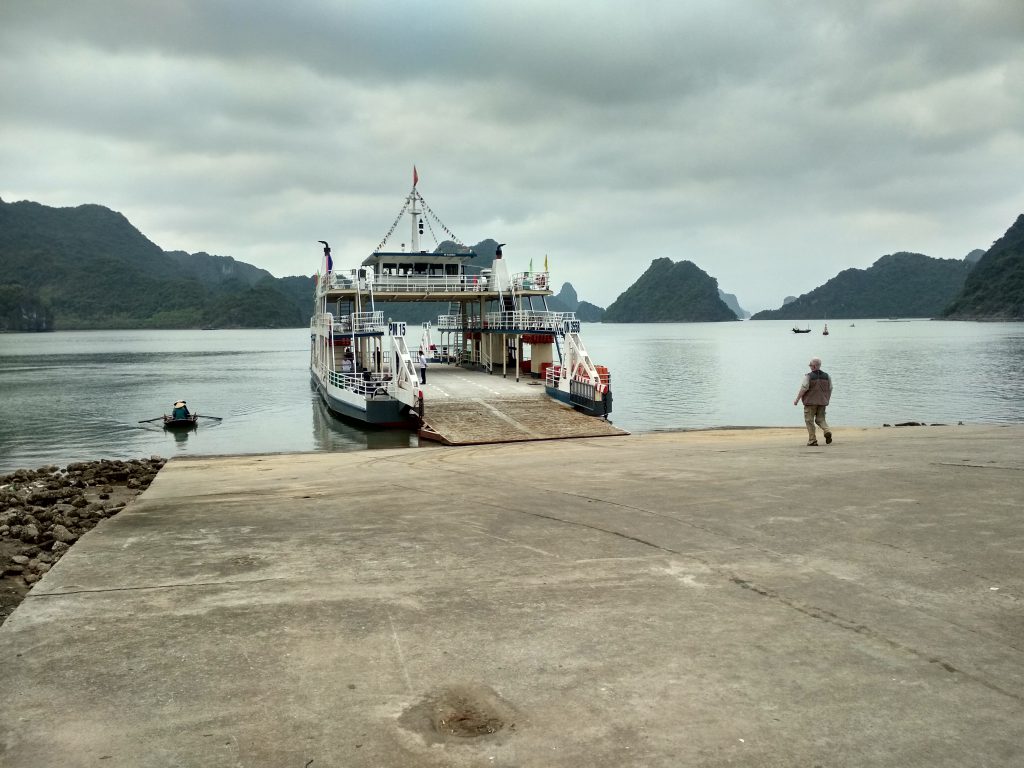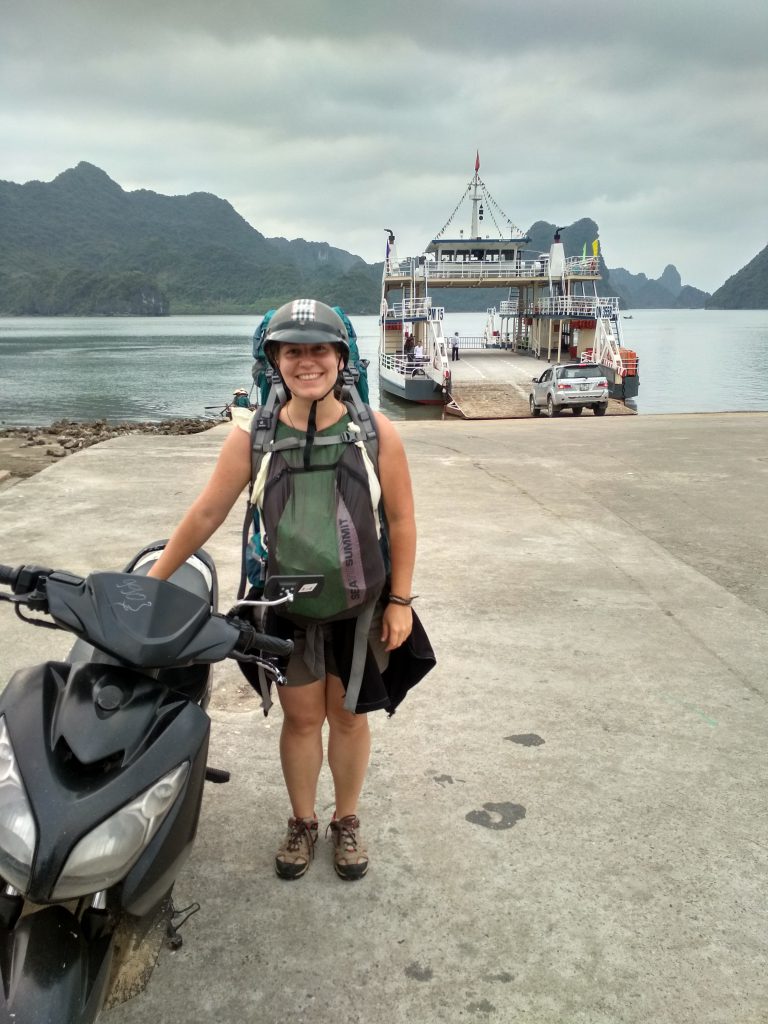 Once in Cat Ba city you can decide what to do. Cat Ba City is kind of expensive even compared to Ha Noi, but also a fun spot to be for some nights out. Also, there are some more things to see on Cat Ba island. Just have a closer look on g-maps and you will find some smaller streets that guide you to view points or climbing spots.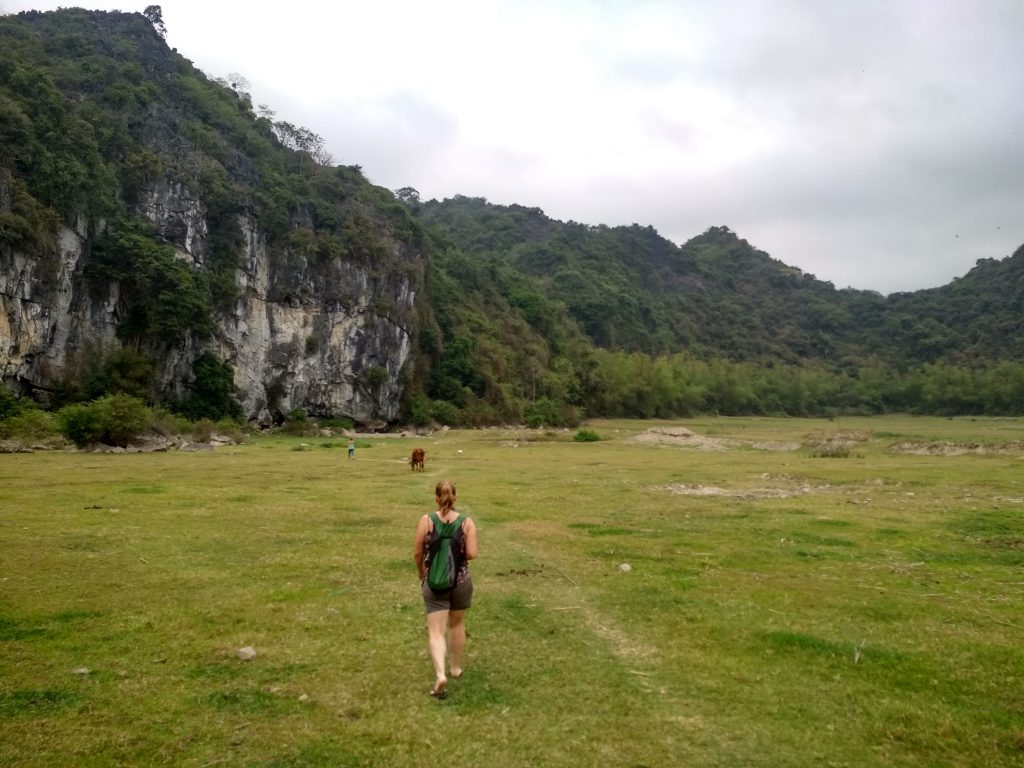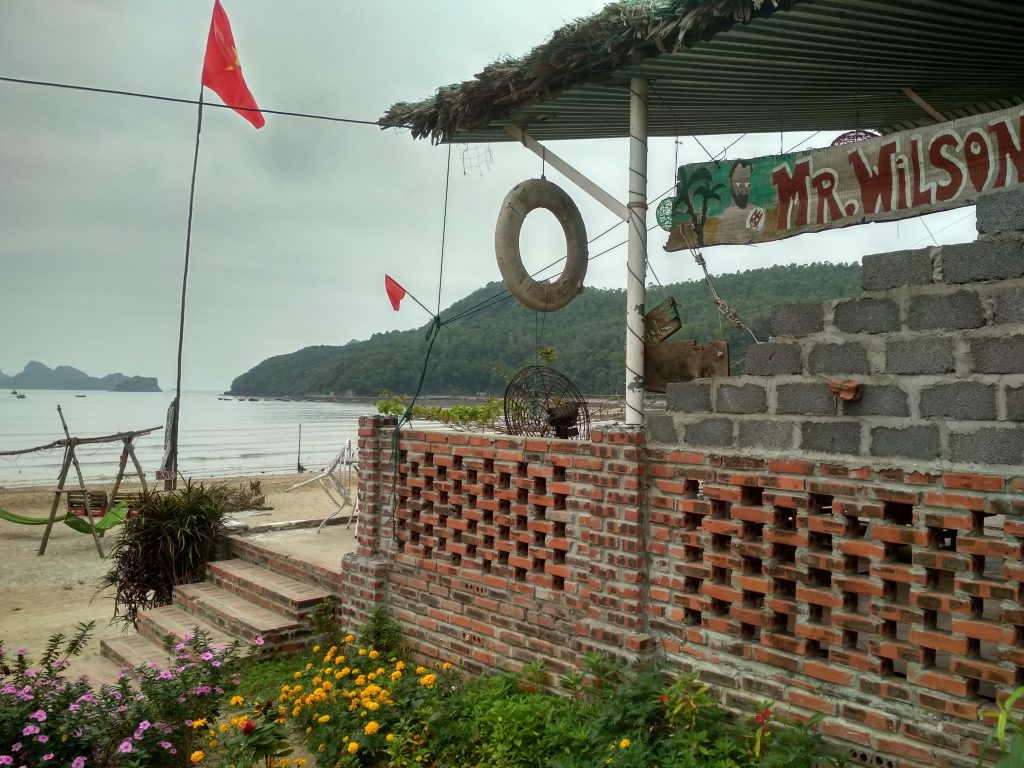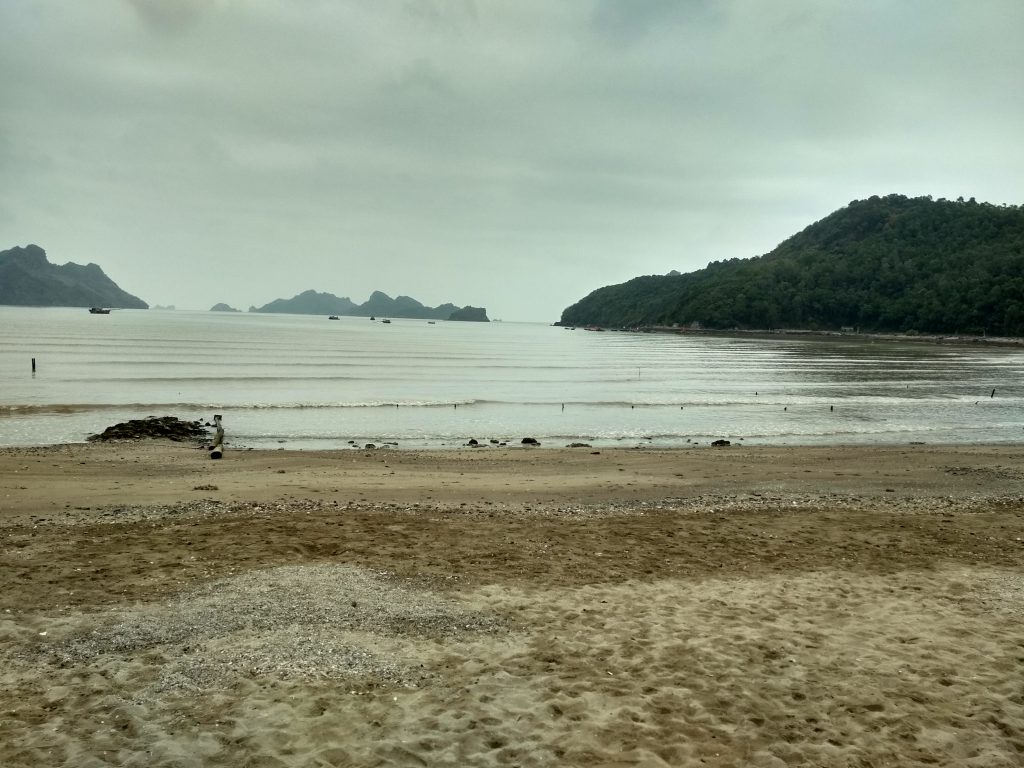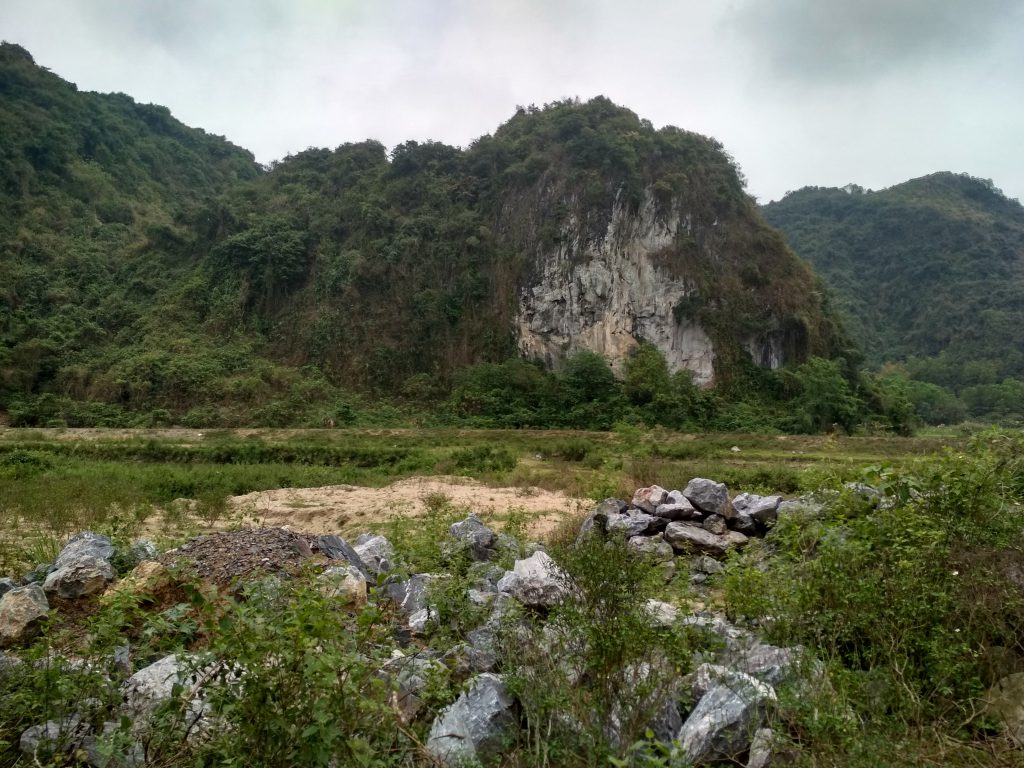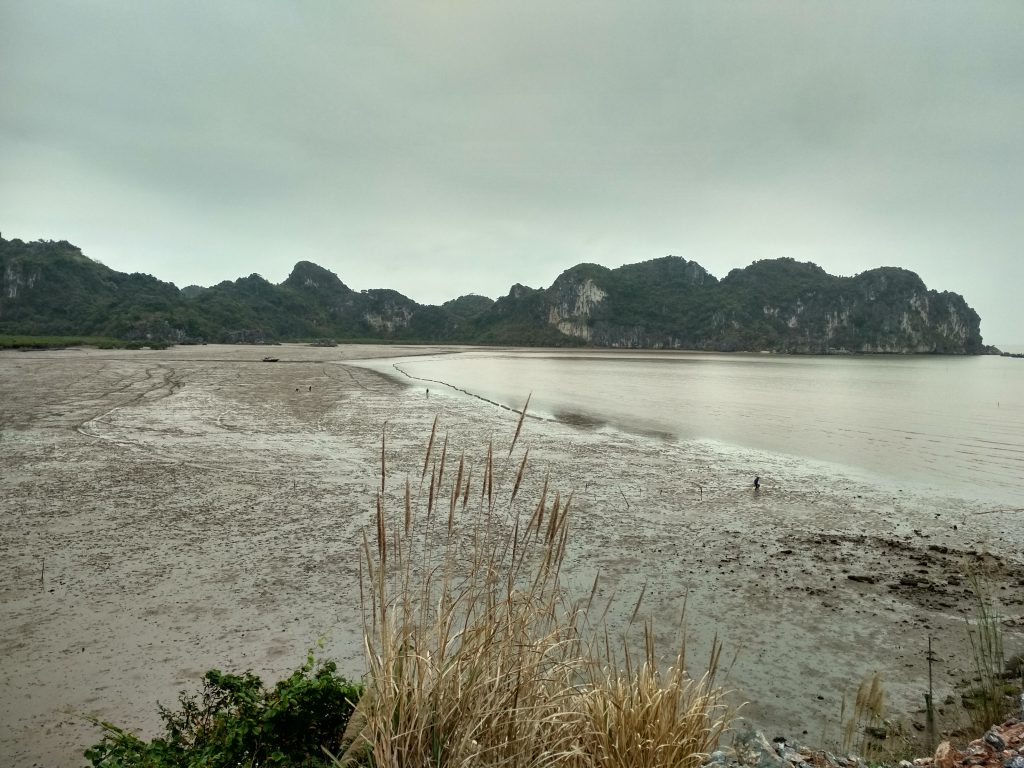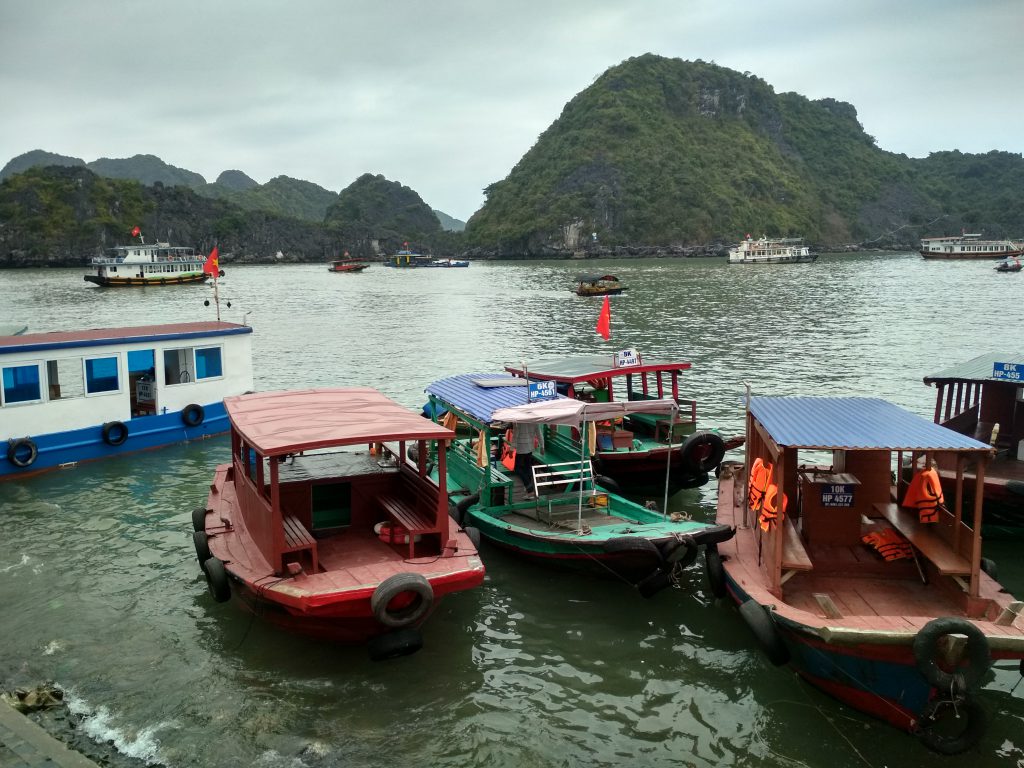 An absolute must do, and my highlight of Cat Ba is the Cannon fort, which is situated on top of a mountain in Cat Ba City. The ride to up there is enjoyable and will be rewarded by several spectacular views and an interesting part of Vietnamese history. Entrance to the fort is 40.000 Dong.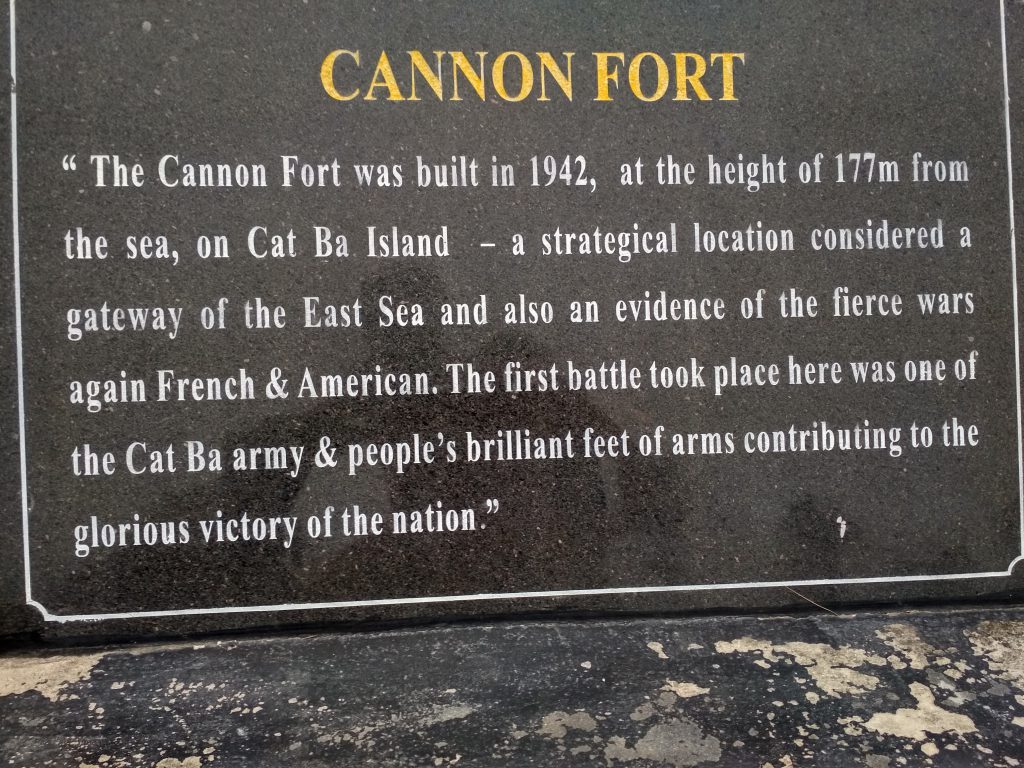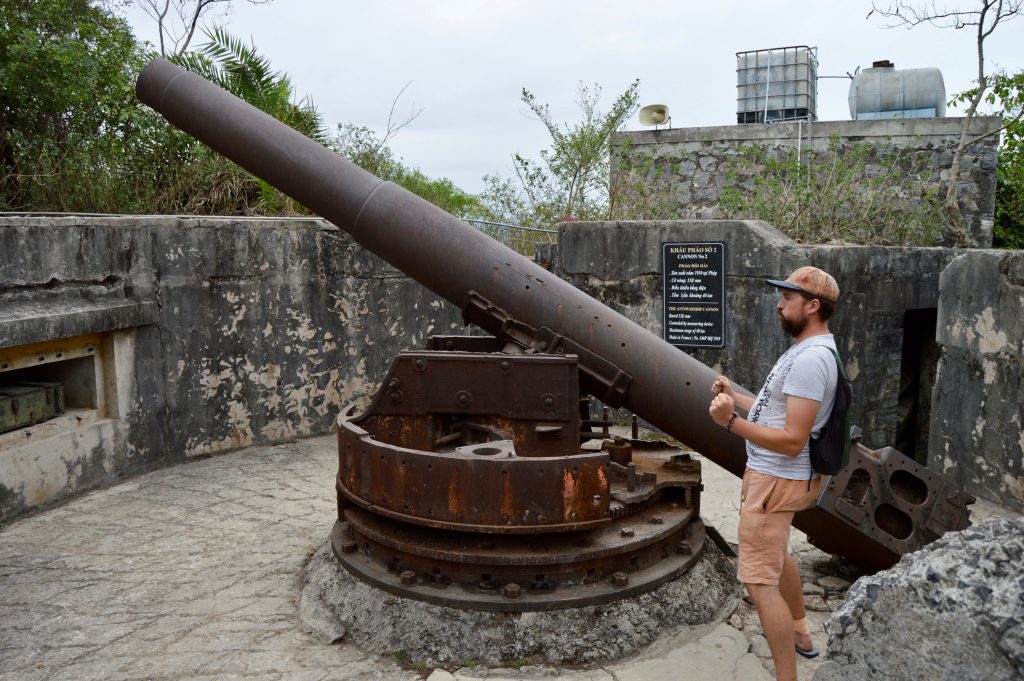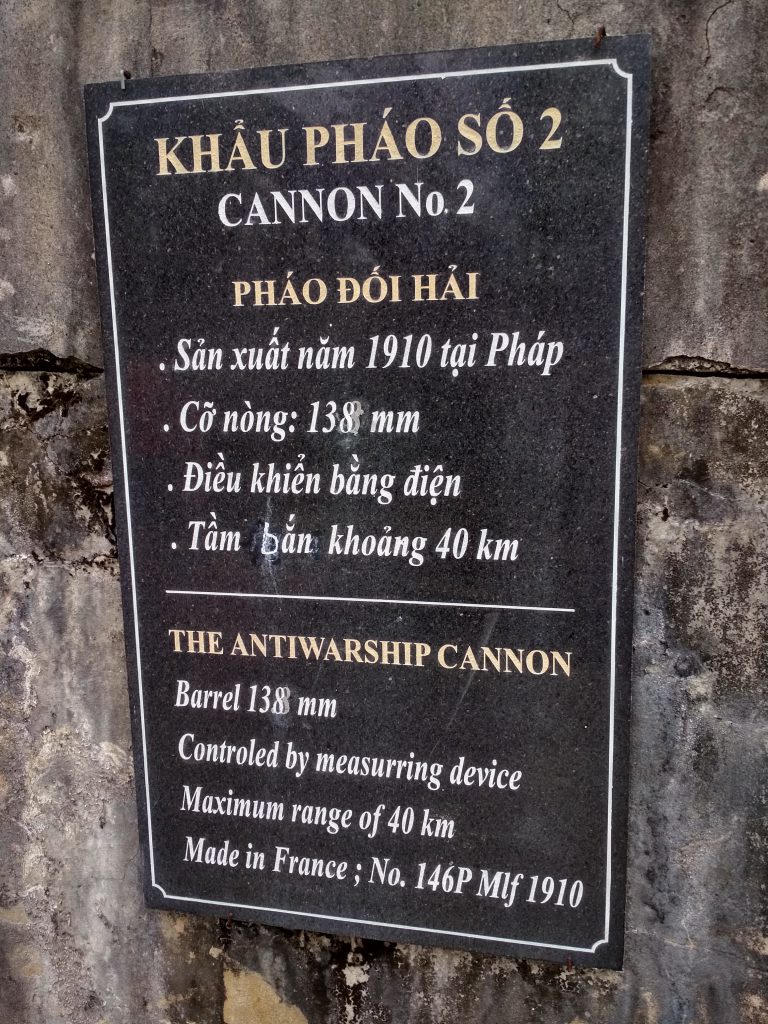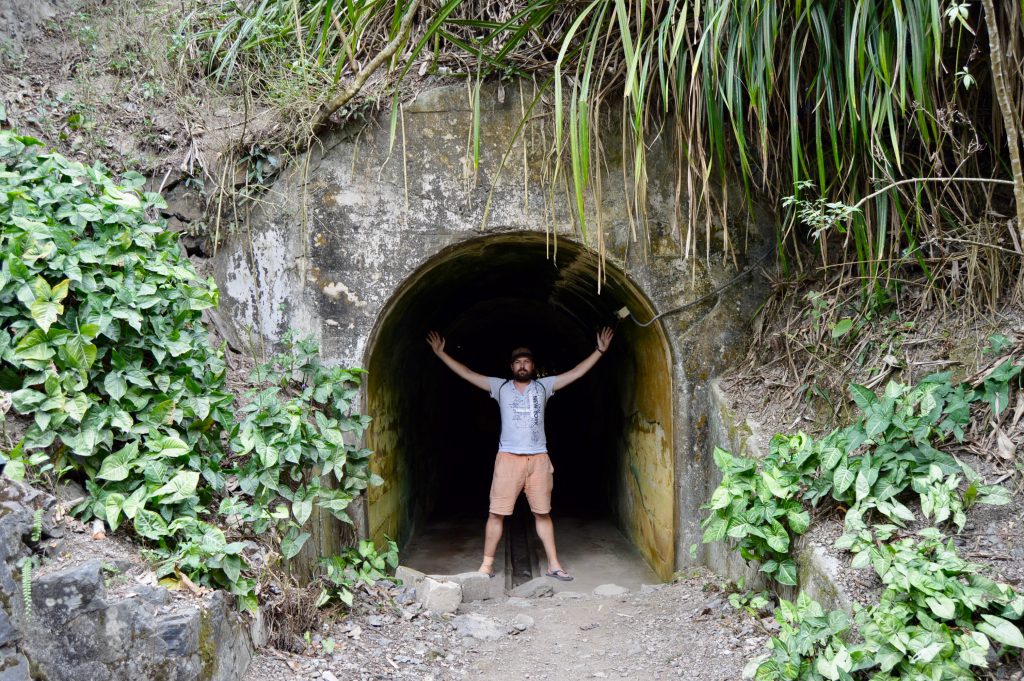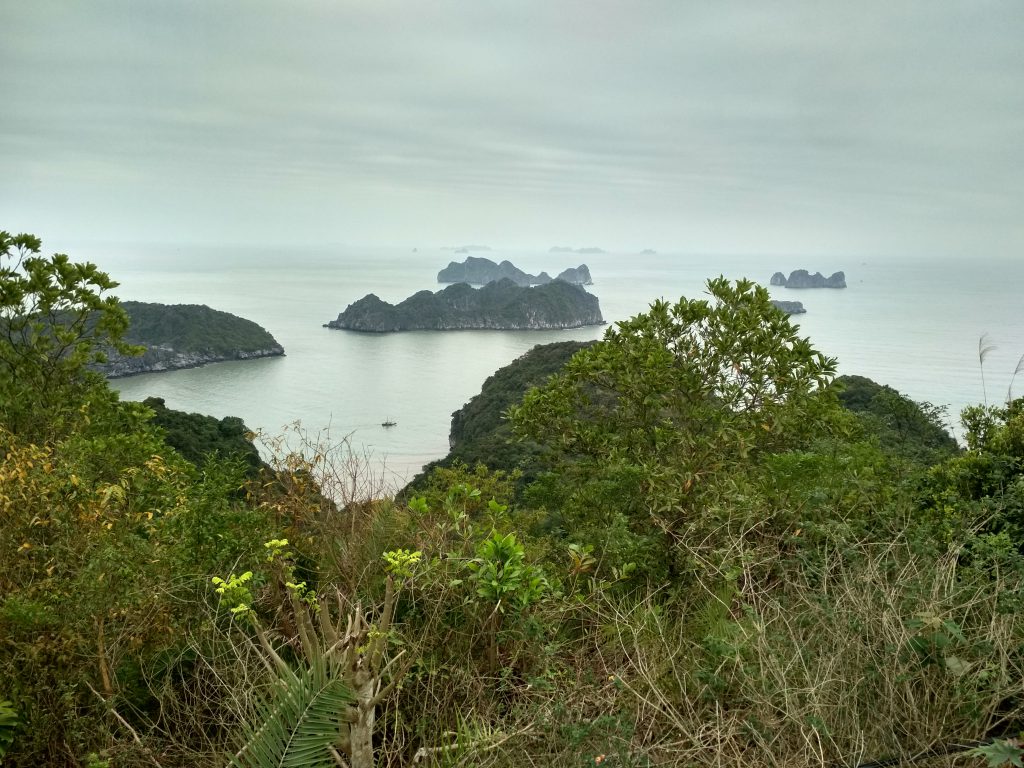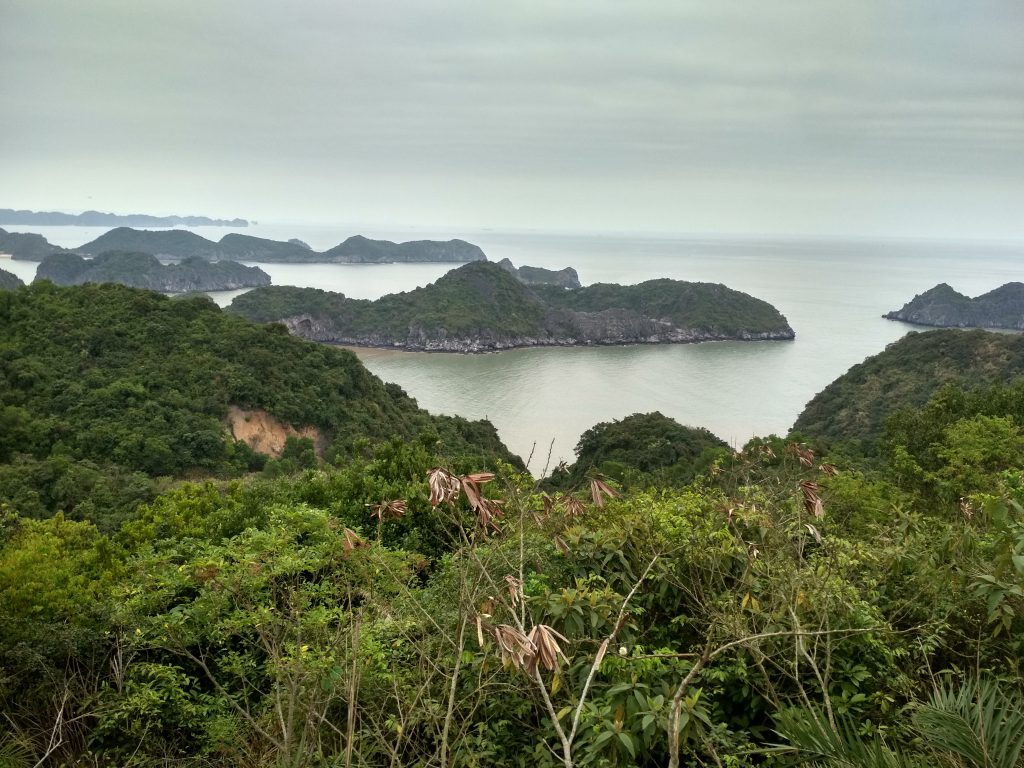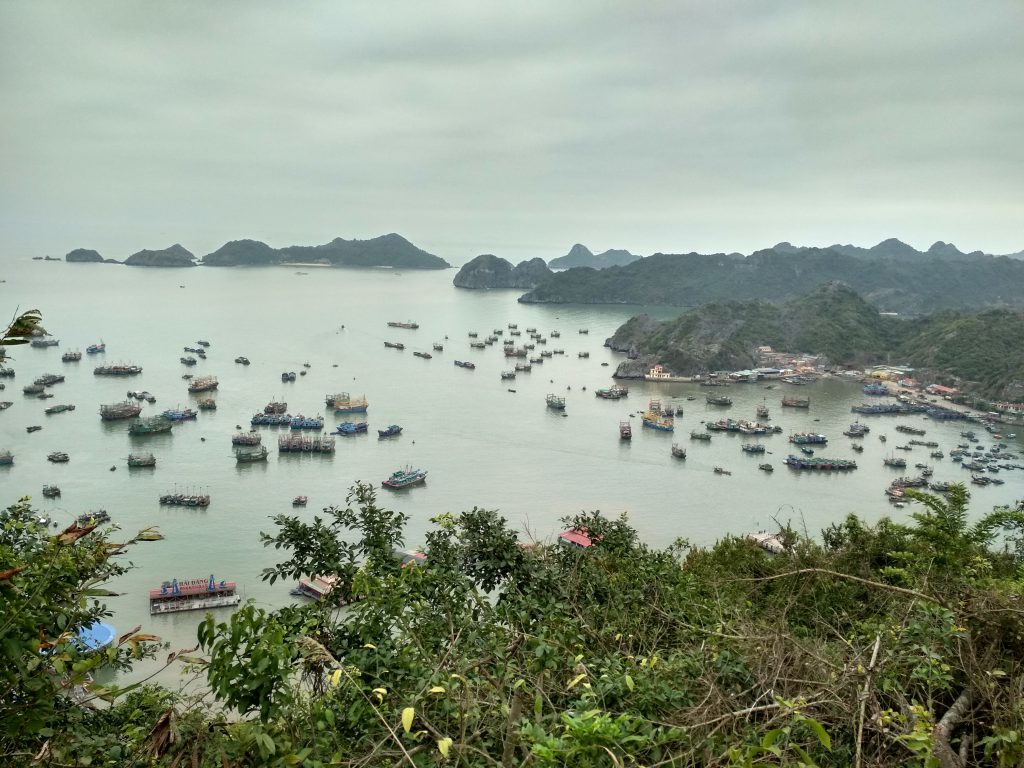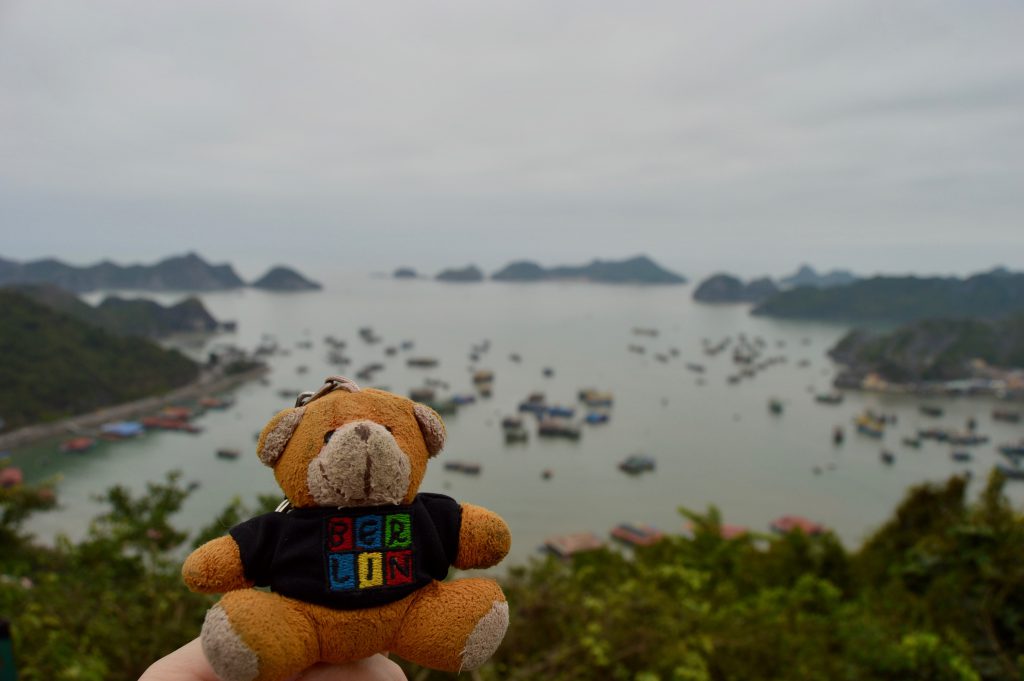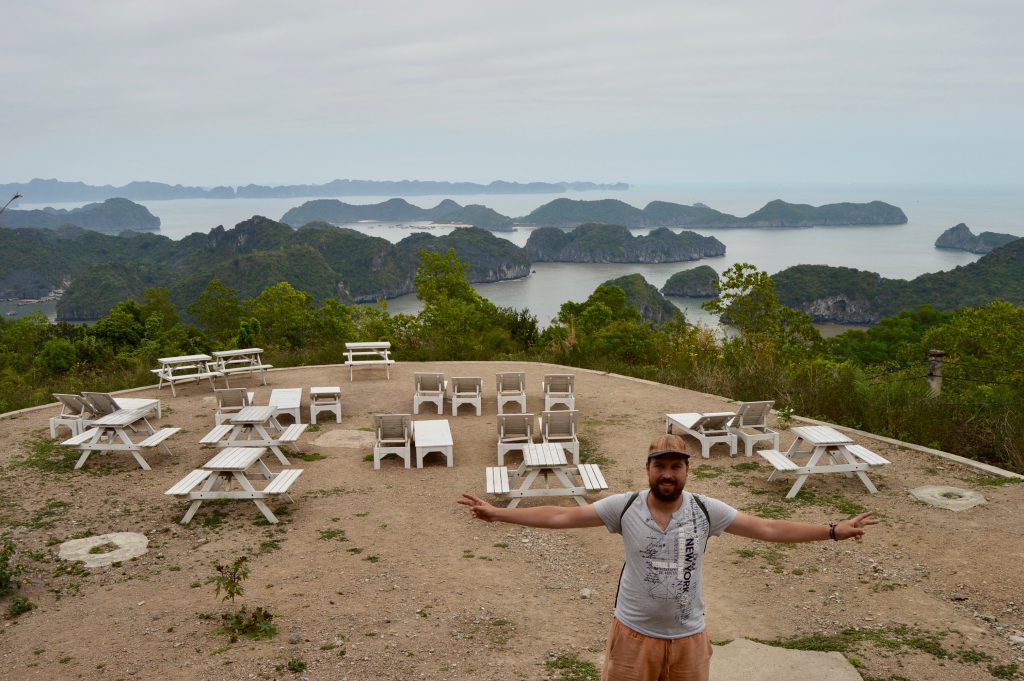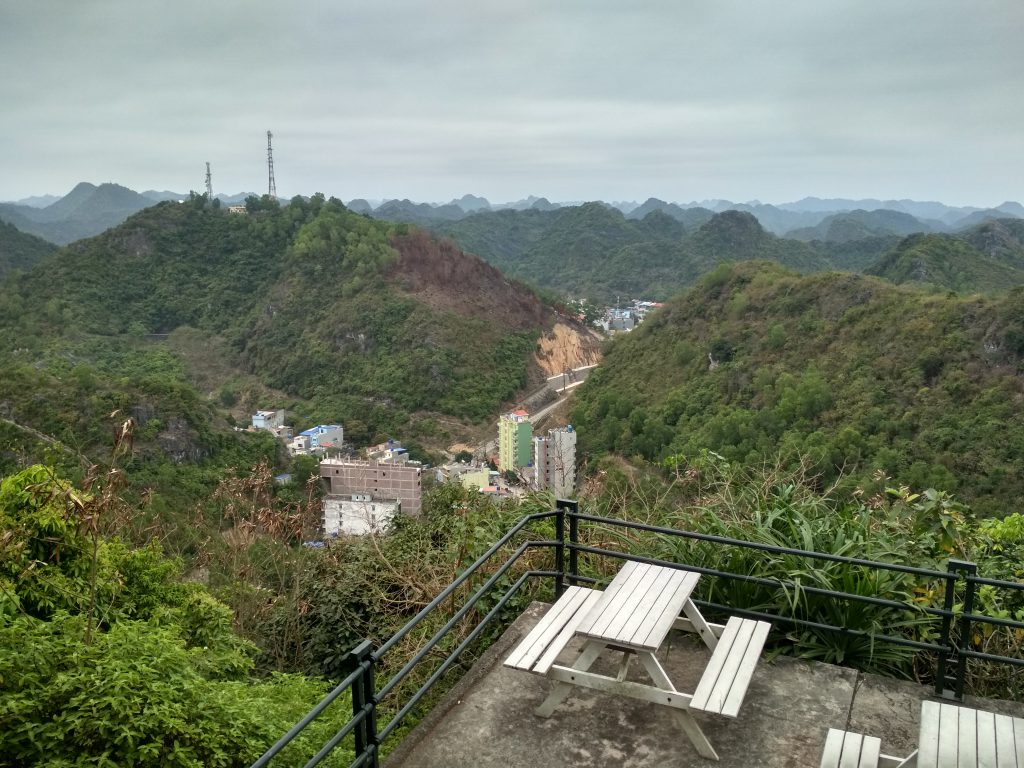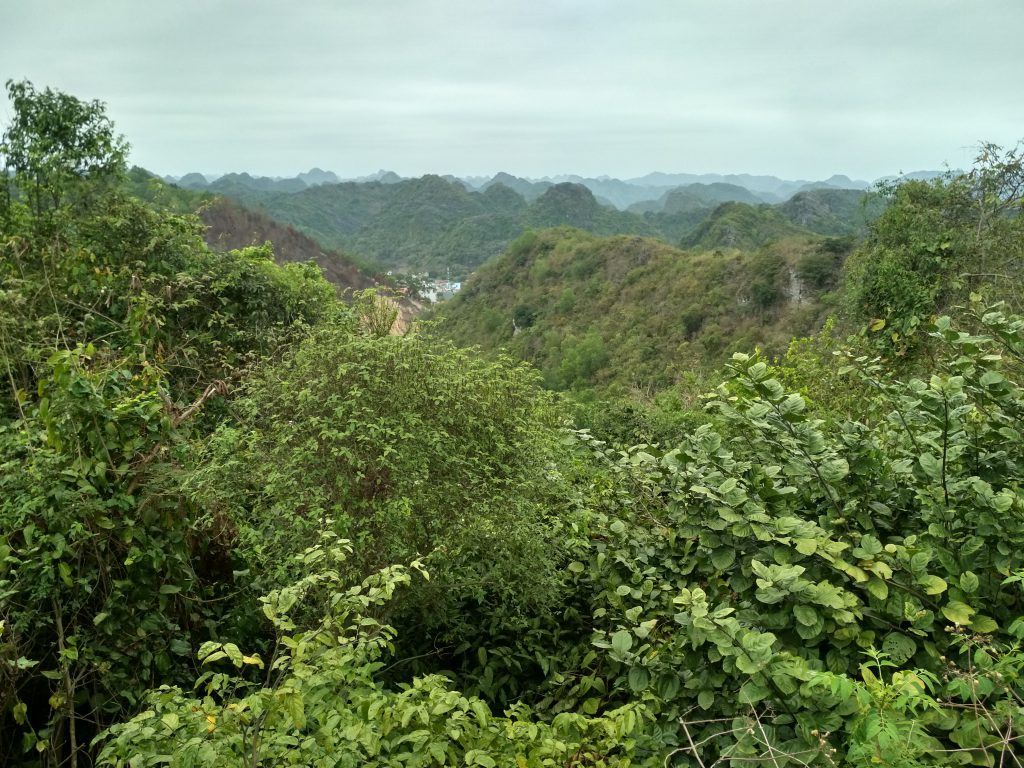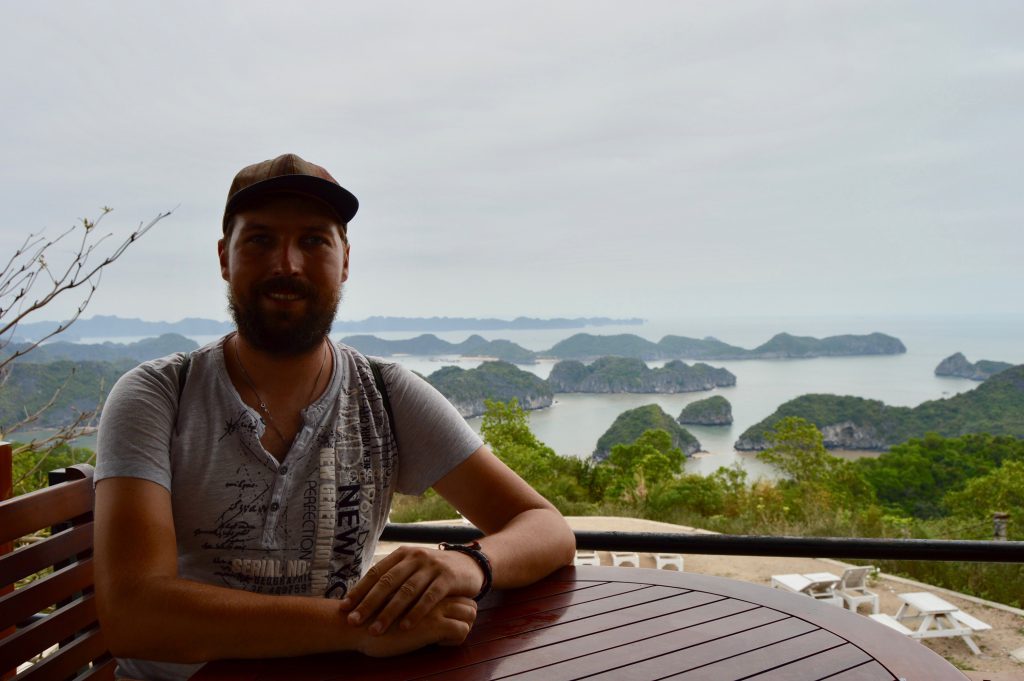 Please share your experiences, tips and tricks about Ha Long Bay and Cat Ba in the comment section to help others!
Check out more Vietnam articles!