From Ko Chang we passed Bangkok, Chiang Mai and Pai. As I already have some reports of those places online, I decided to skip them and go on with Myanmar.
From Pai we needed to cross the border at Mae Sot to reach Hpa-An, our first destination in Myanmar (Burma). As Myanmar is very undiscovered yet, we were struggling a bit to find the best way to get there. Most travel agencies in Pay didn't had any solution, some said we need to go back to Chiang Mai and then take a direct bus to the border town Mae Sot.
Finally we met one guy who had a different idea: Go from Pai with the Minivan to Mae Song Dong and from there on to Mae Sariang and from there the last bit to the border.
That sounded adventurous to us, so we gave it a try – and it really was. In the bus to Mae Song Dong we met Ron, a guy from Israel who lives and travels in Asia for 15 years. The first bit was an easy 2-hour drive, followed by a waiting time in Mae Son Dong of 3h and another bus of 4 hours to Mae Sariang, where we stayed one night as there was no more transport to Mae Sot.
Mae Sariang is a lovely small mountain town which is slowly developing some trekking tourism, kind of a more authentic Pai.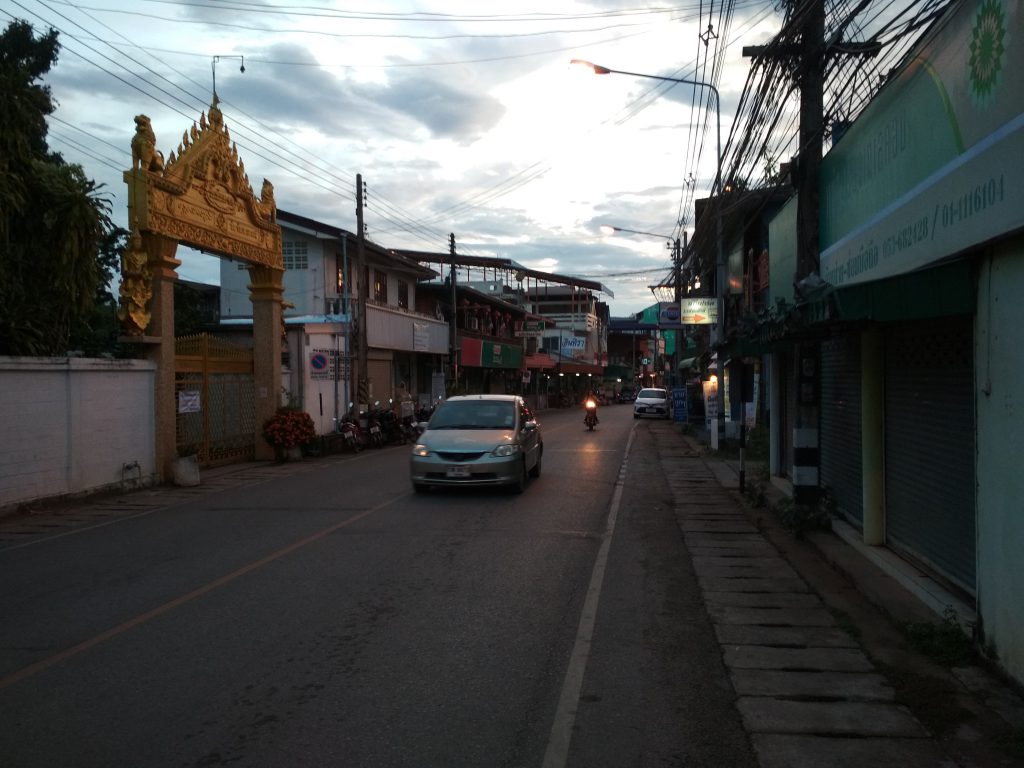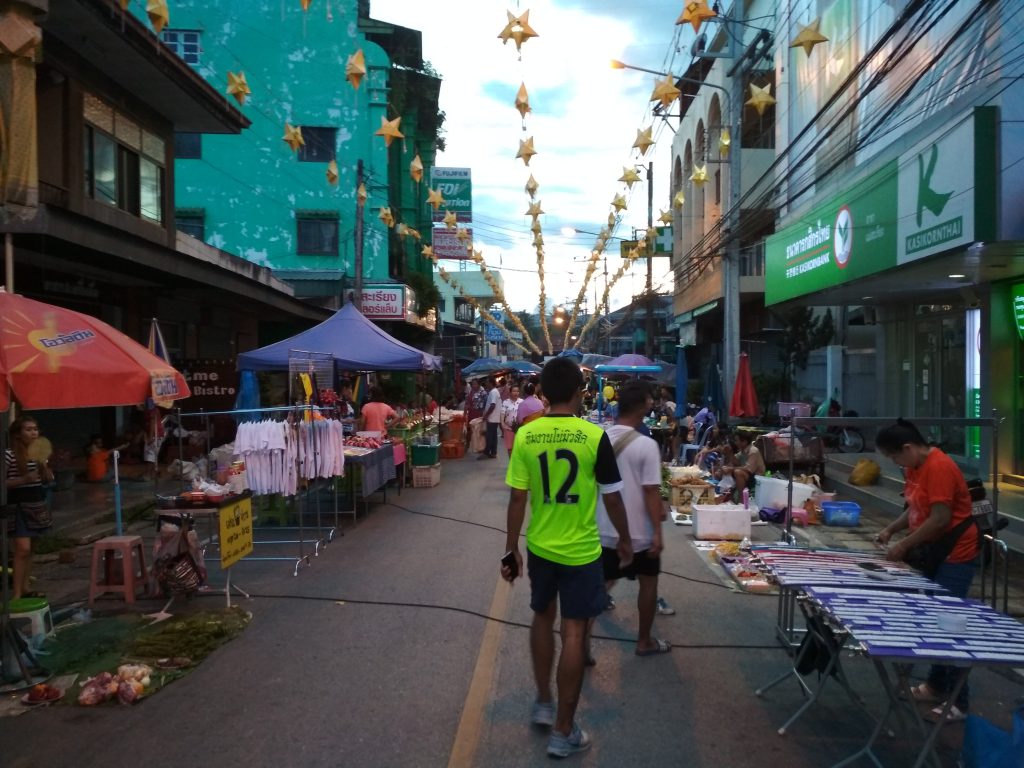 Next day we started our journey to Hpa-An, which became my new No 1 of shittiest transports ever. The ride from the little bus terminal opposite side of "Sombat Tour" we got picked up by one of those typical Thailand Pick-Ups. They brought us to an office where they loaded a motorbike on the back as well and the journey could start. First, we were hoping that the pick-up will bring us to a big bus at one point, but there was none. The next 6 hours we were sitting with the motorbike and some locals at the back of the pick-up in the heavy rain – what a nightmare.
Worldtrip Berlin Tip: If you have the same plan to go from Pai to Hpa-An, take the bus back to Chiang-Mai and then the direct big bus to Mae Sot – Unless you're really adventurous and enjoy back pain.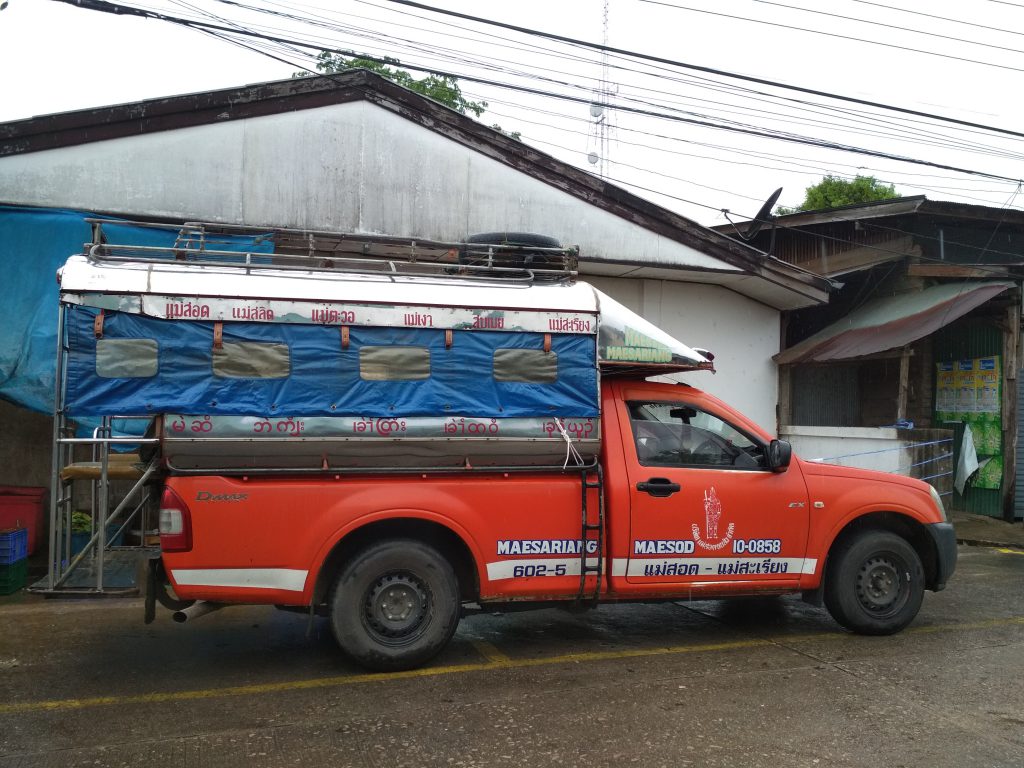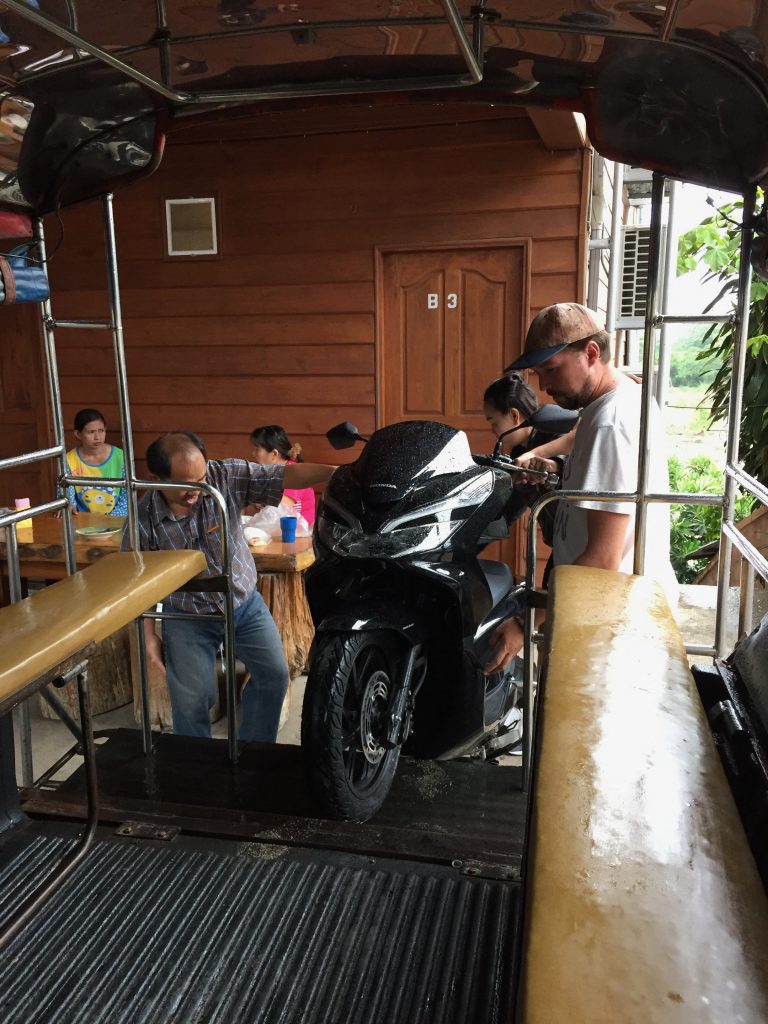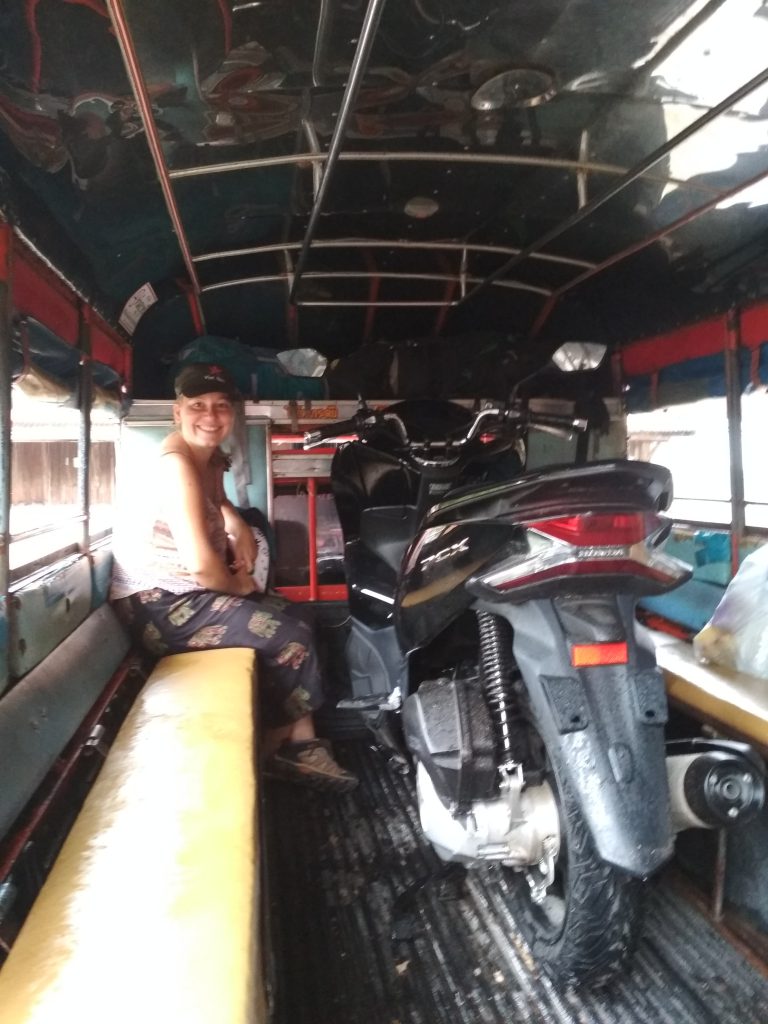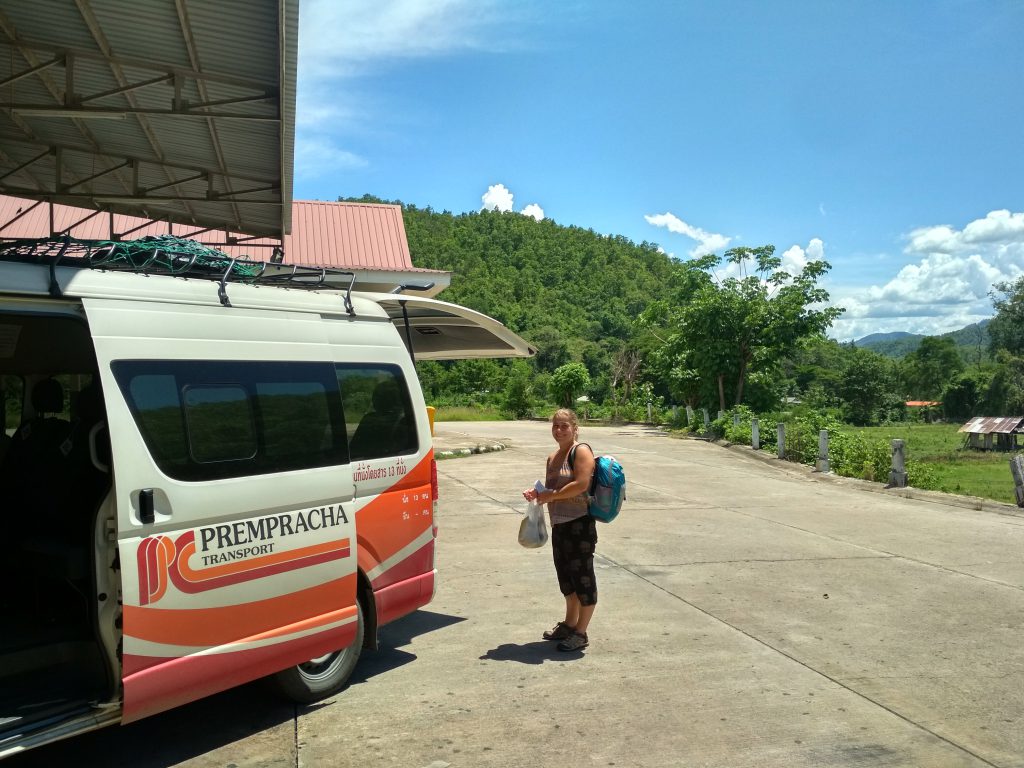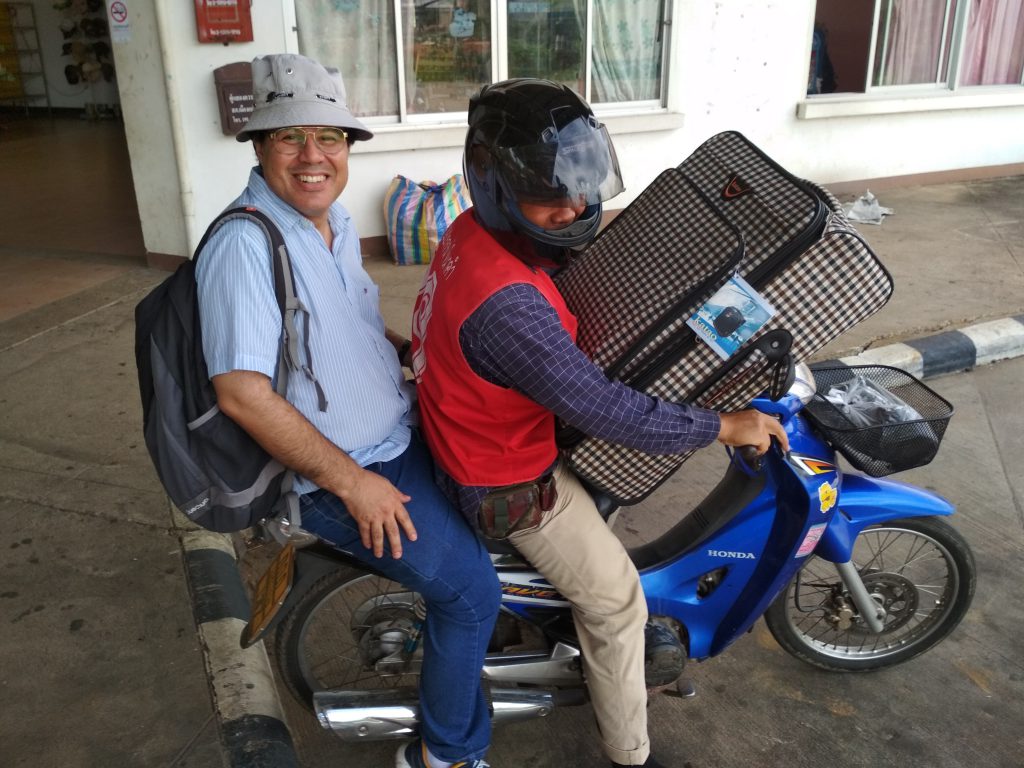 Arrived at the border town, things started to get easy. The Pick-Up driver organized us a taxi and we crossed the immigration without any hassle and got picked up directly by Mr. Beauty, a guy which I know from a Youtube-Blog called "The Budgeteers" – so I knew he was alright.
Same as in the Budgeteers Vlog, Mr. Beauty gave us some helpful tips about Myanmar and a smooth 4h ride to Hpa-An, which we were happy to share with Johanna from Germany, who we met at Mr. Beauty's office.
Worldtrip Berlin Tip: I think in most cases Mr. Beauty will pick you up directly at this border and will give you a fair price of 10.000 Kyat to Hpa-An. If not, don't pay more than this amount. If you struggle, you can always go back to Room Nr. 4 of the immigration and ask the guys who stamped your passport – They are nice guys.
PS: You can also always use their toilet if you need – Even if you passed immigration already, you can just walk back in.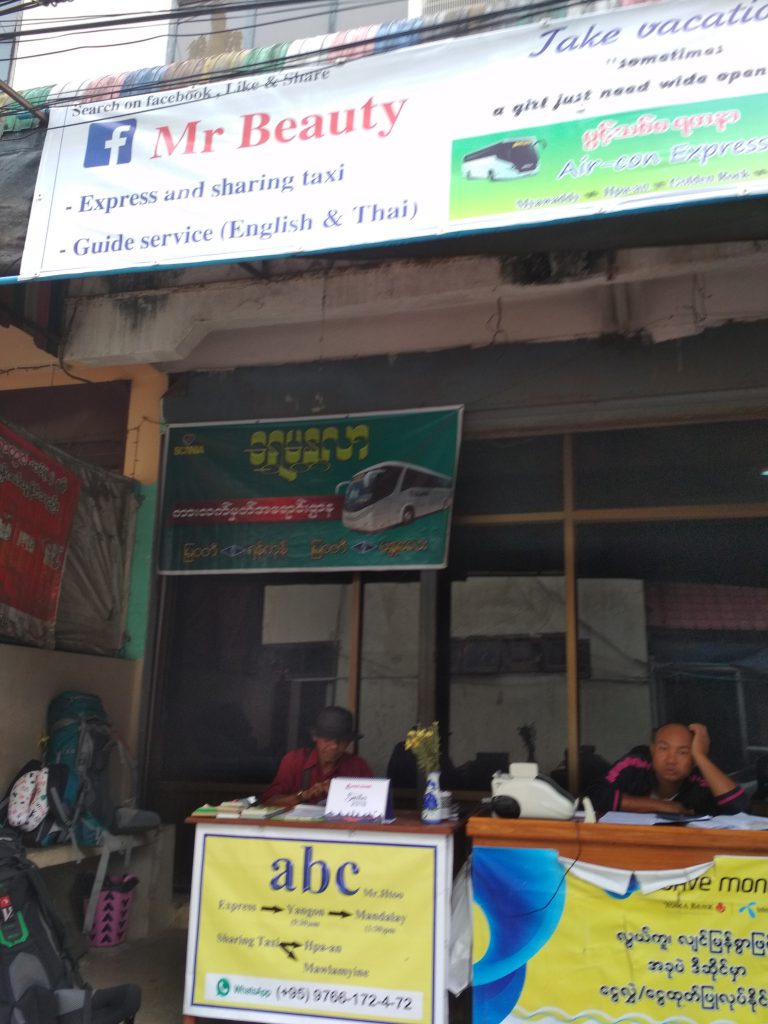 In Hpa-An we decided to stay at the Galaxy Motel, what was the cheapest option. The lady who runs it is a friendly, knowledgeable and willing to help – perfect for planning your Myanmar visit if you don't have a clue like we did.
Hpa-An offers a lot of things to do and a beautiful landscape around it. The 3 must does are the Zwekabin Taung Mountain, Kyaut Ka Latt Pagoda and Sadan Cave. As our backs were still in pain from the incredible Pick-Up ride, we decided to skip the Mountain, and added the Bat-Cave to our list of things to do.
First and our favorite destination was the incredible Sadan Cave, including a boat ride and a nice walk back. Just the road to the cave is a pain on the motorbike – at least in the raining season.
Worldtrip Berlin Tip: As in many religious places in Asia you are not allowed to wear any kind of shoes. I highly recommend you take them with you – It will make your way back to your motorbike way more comfortable.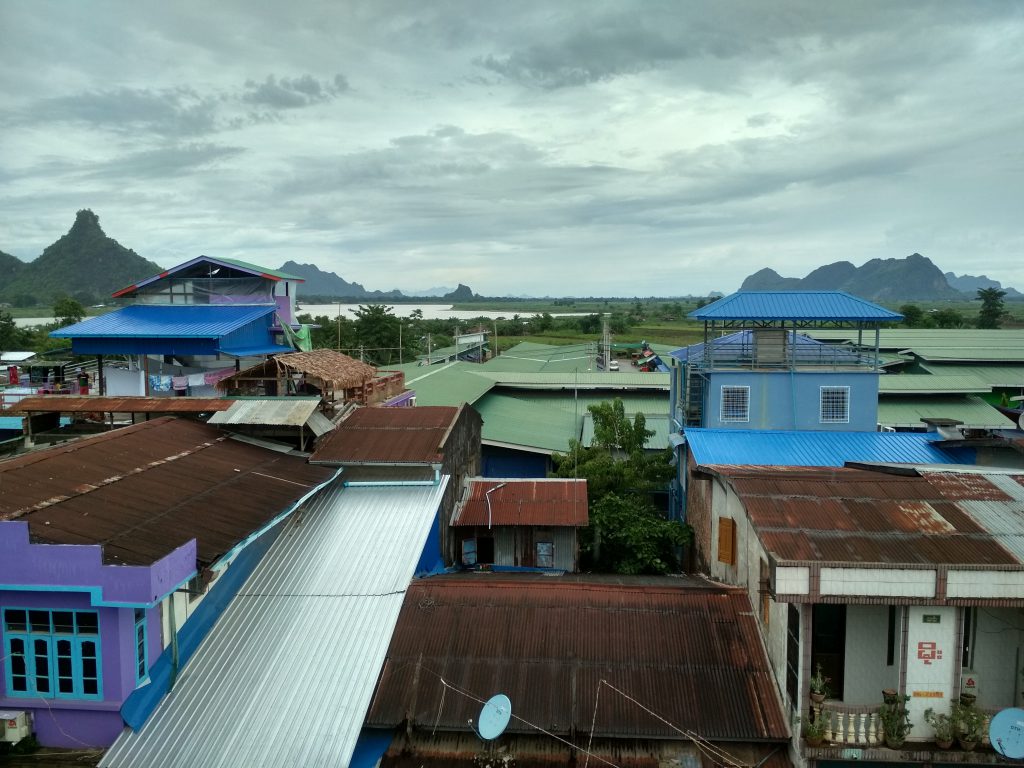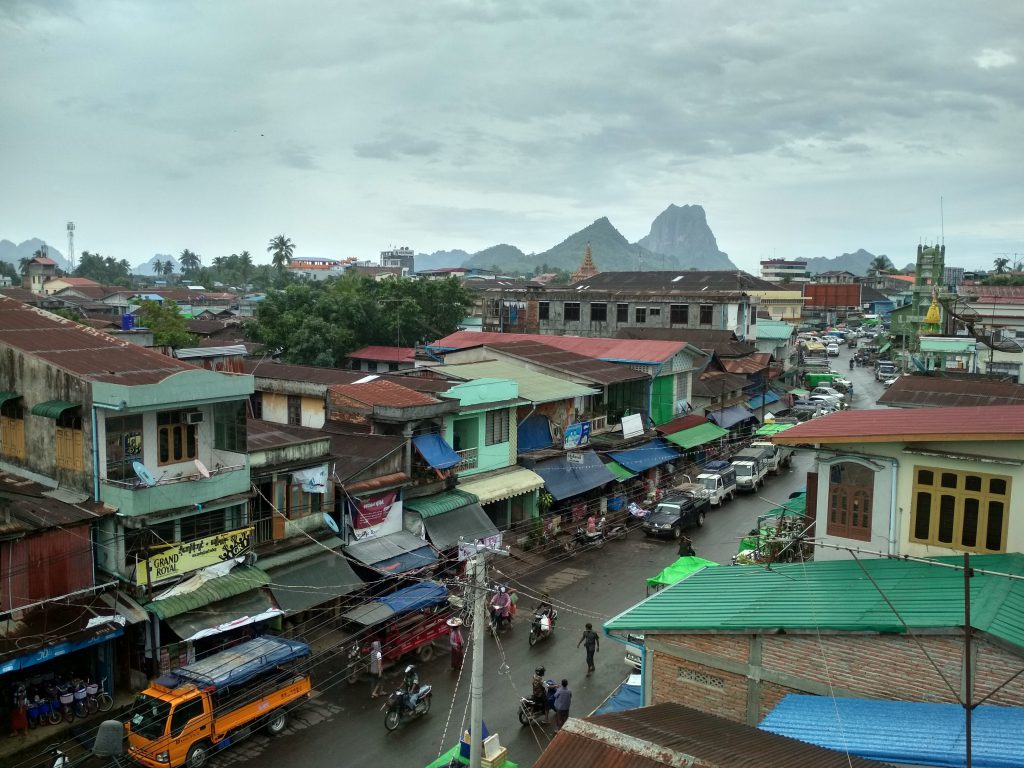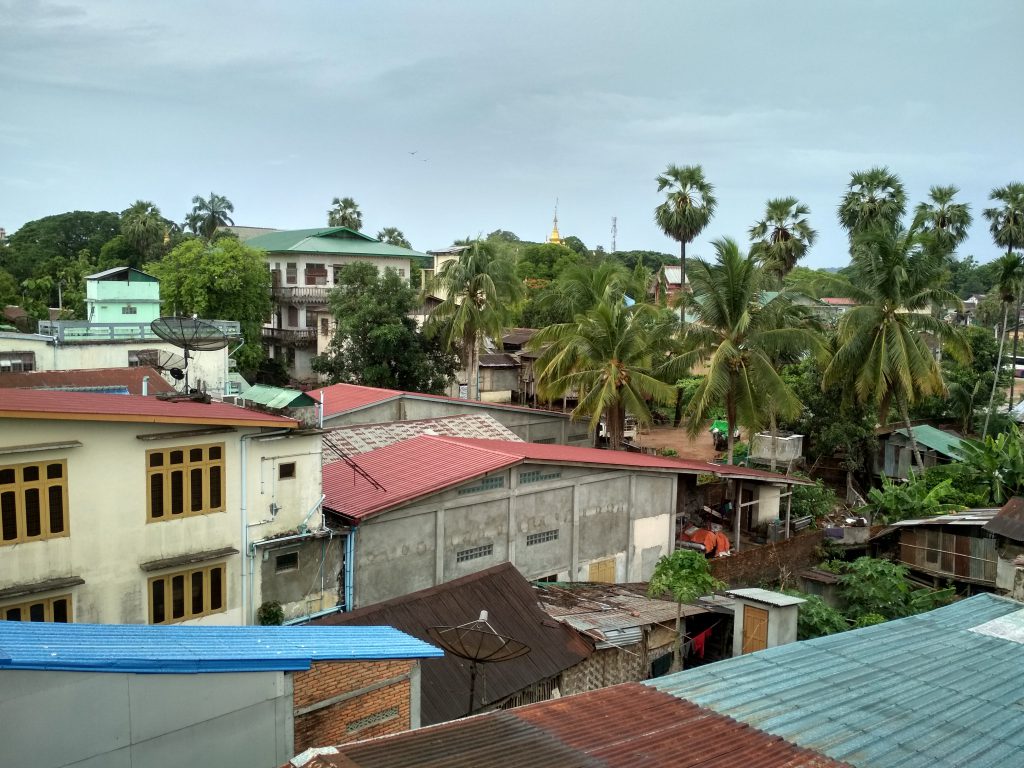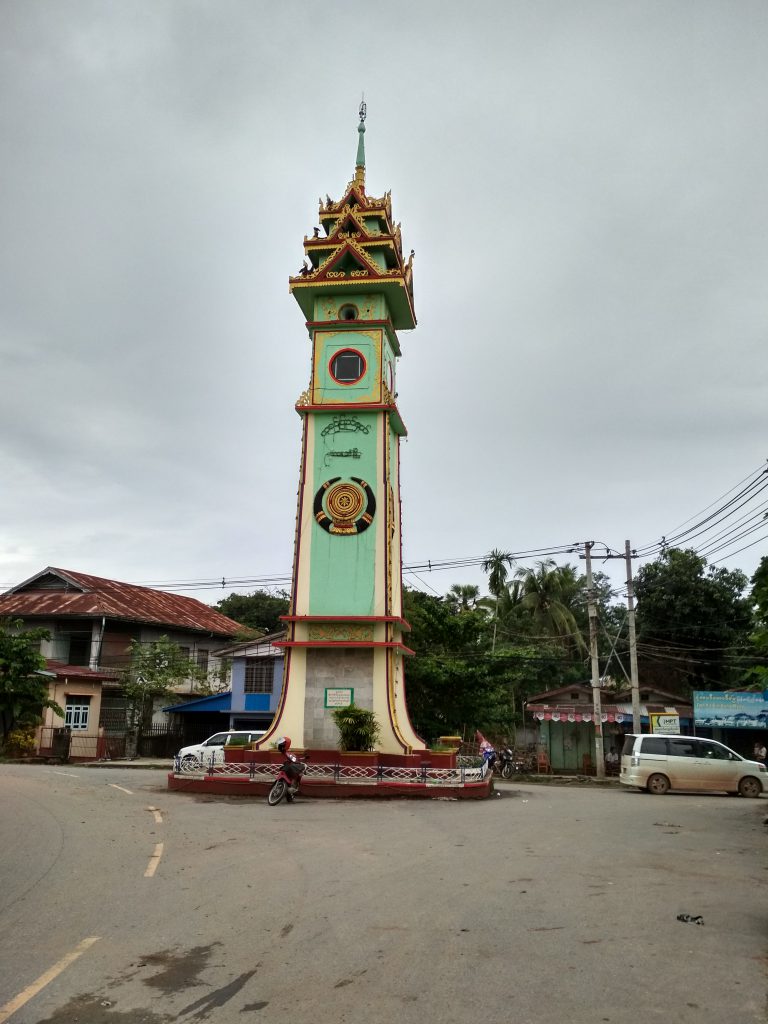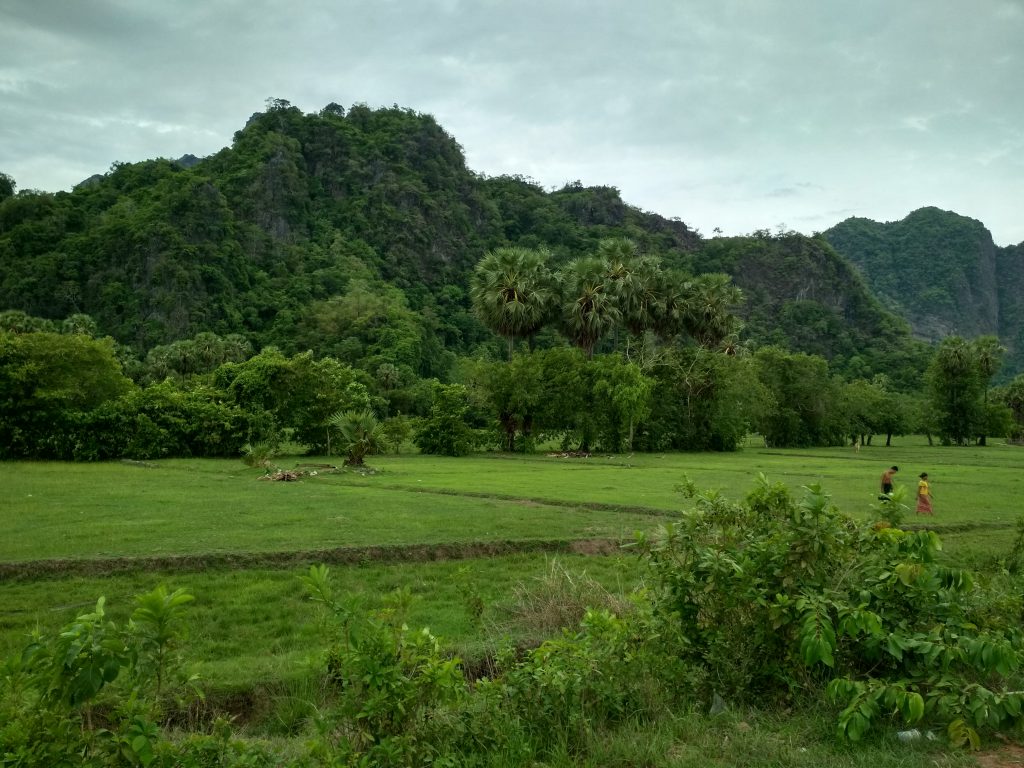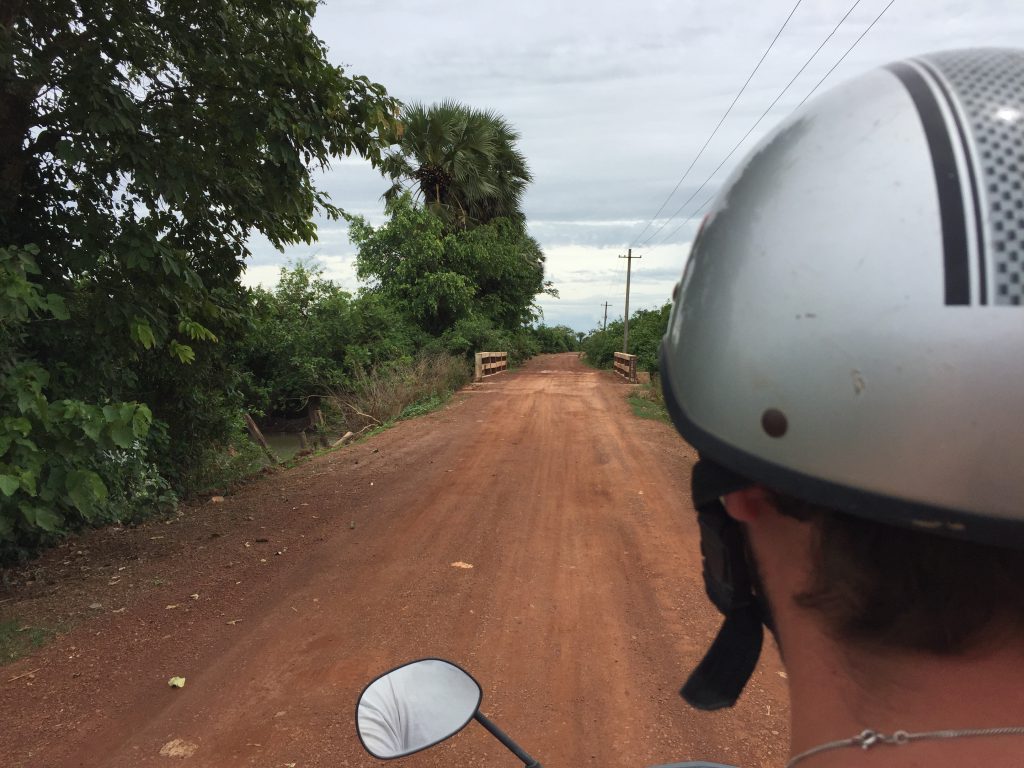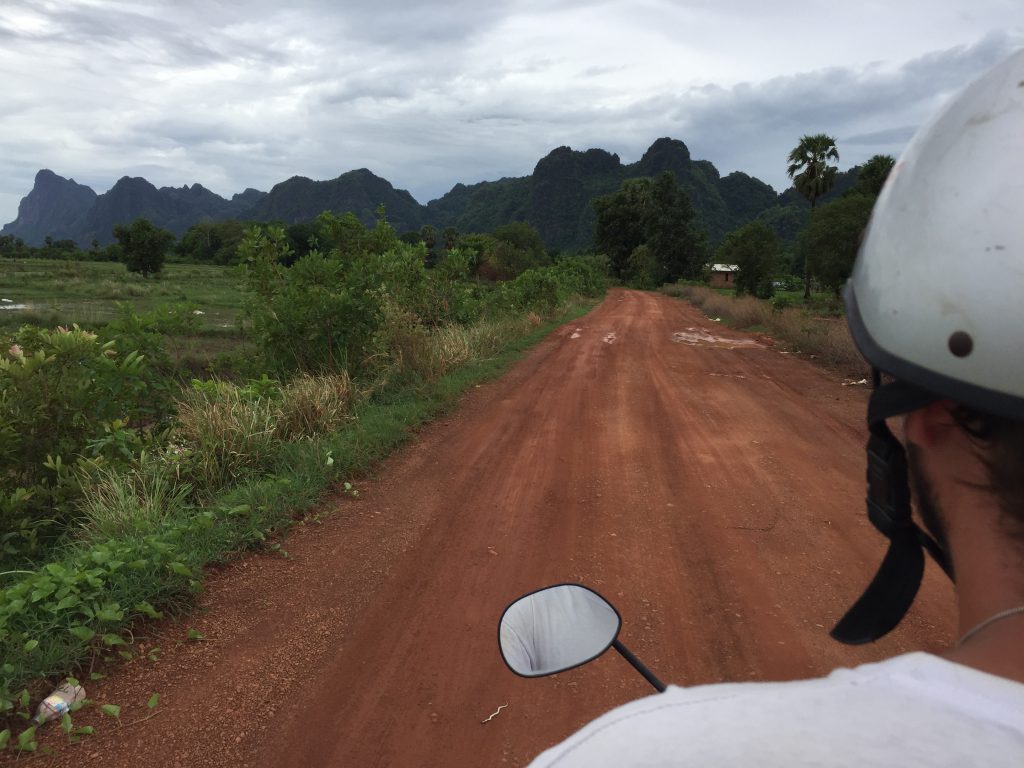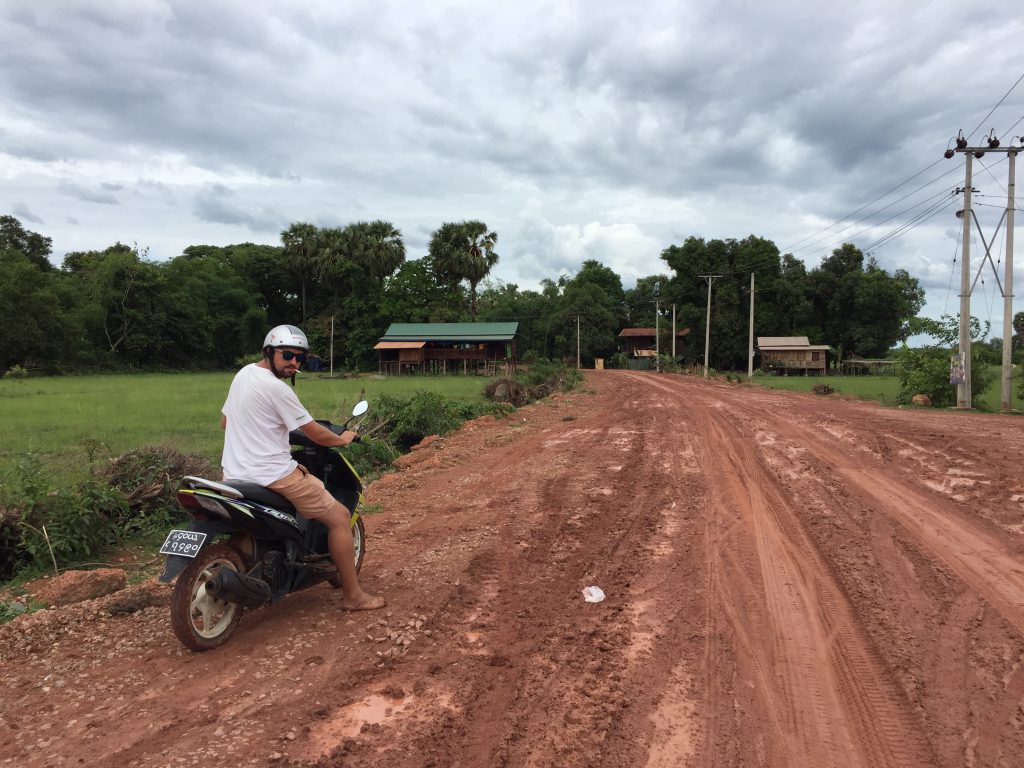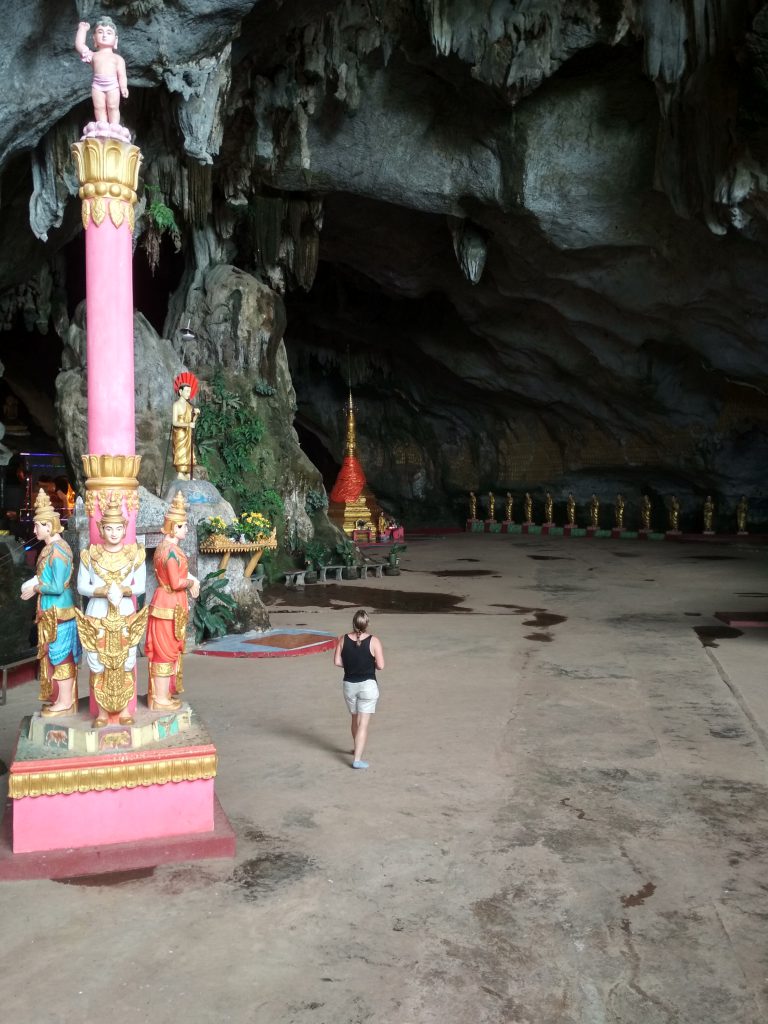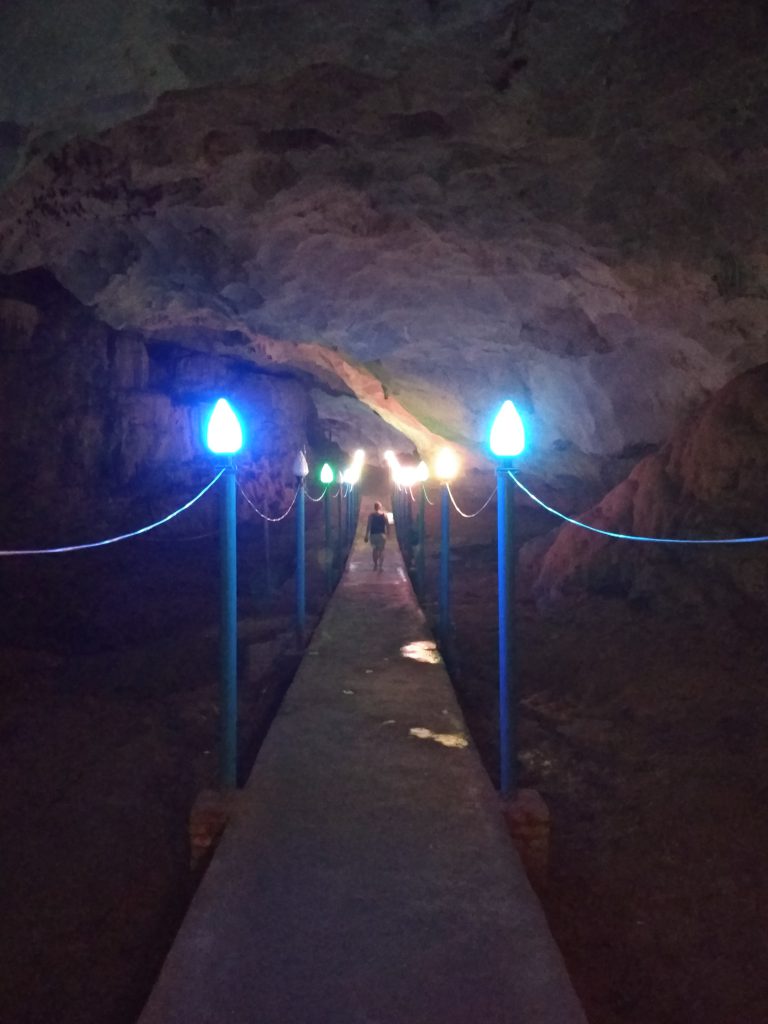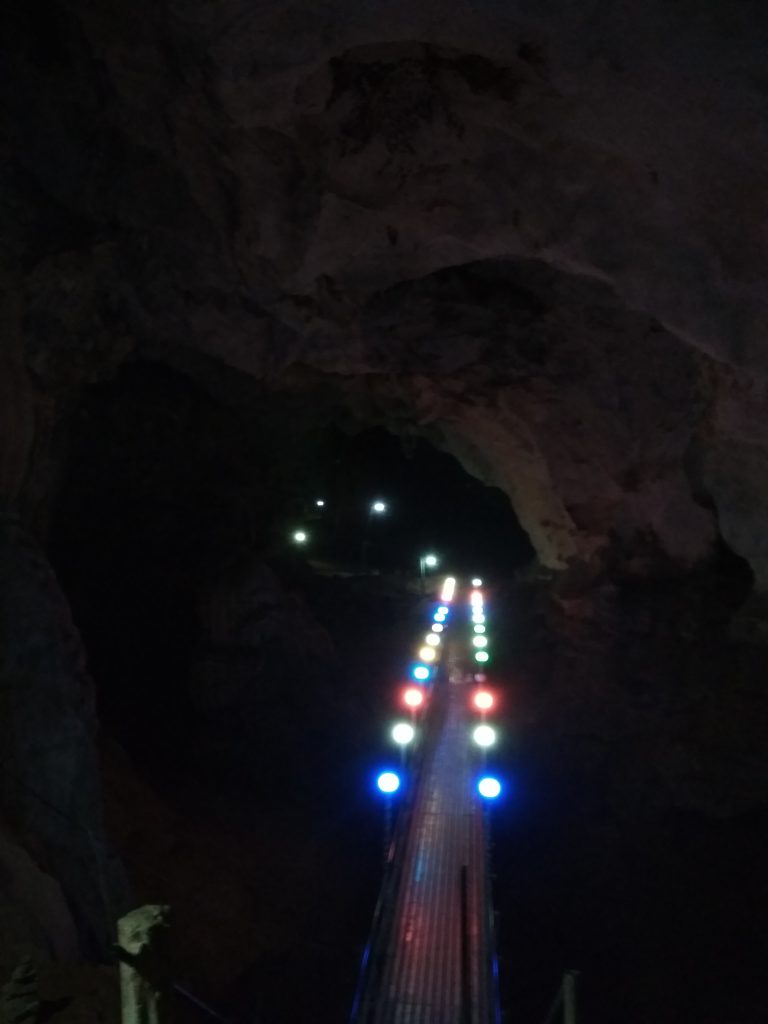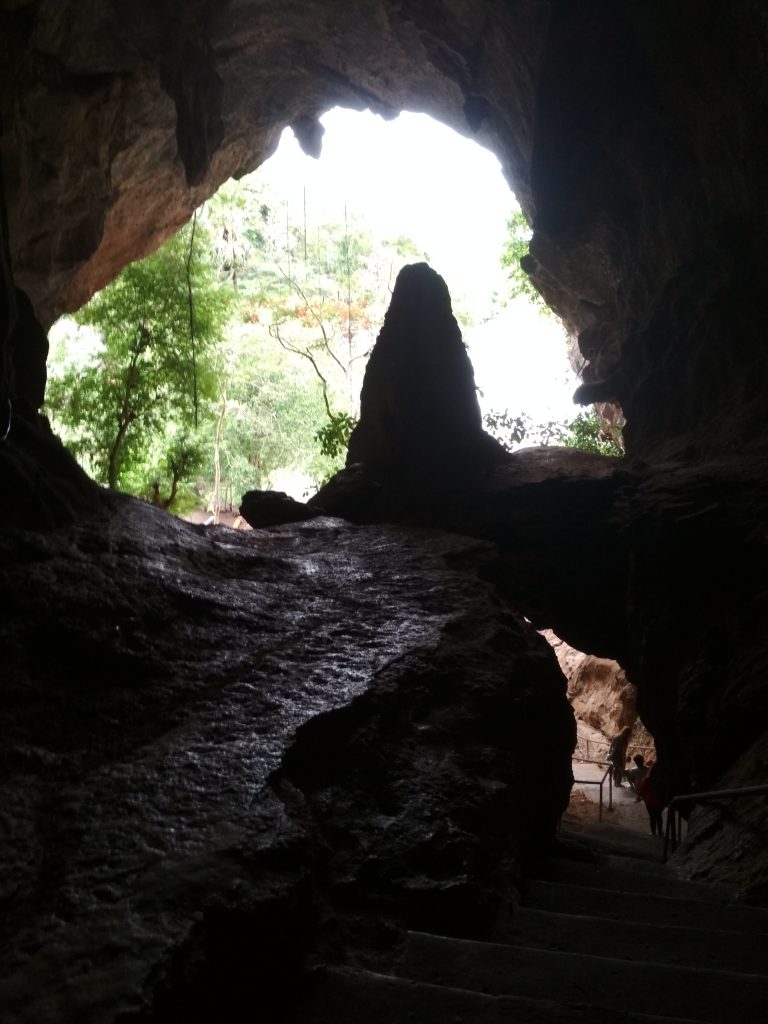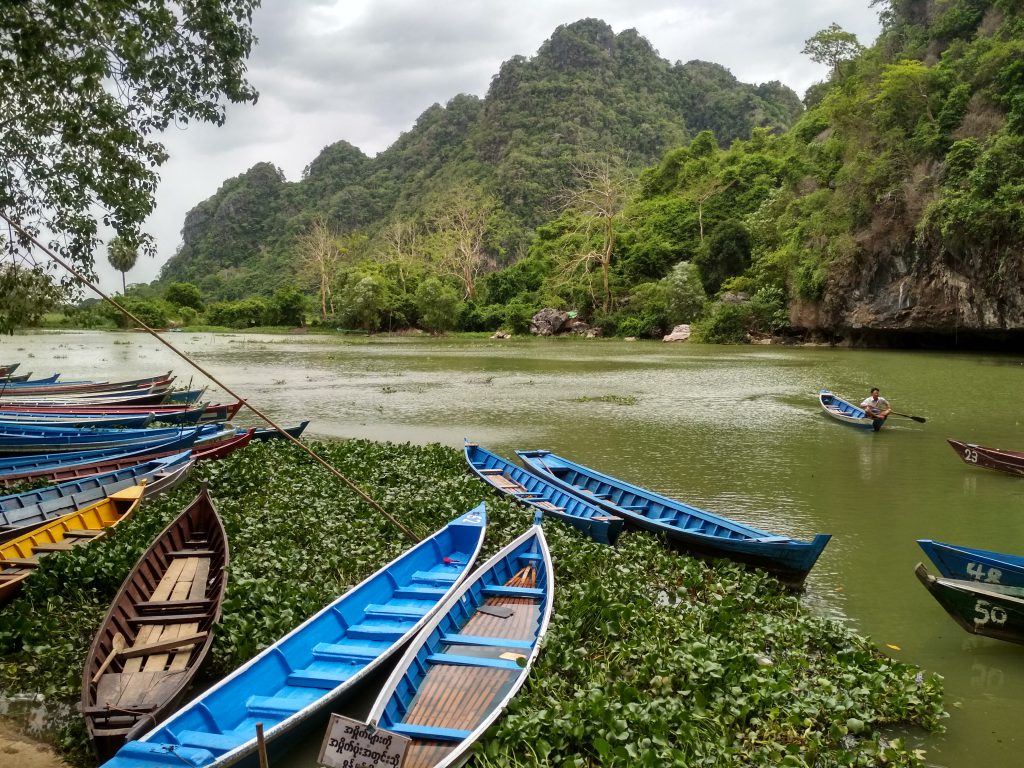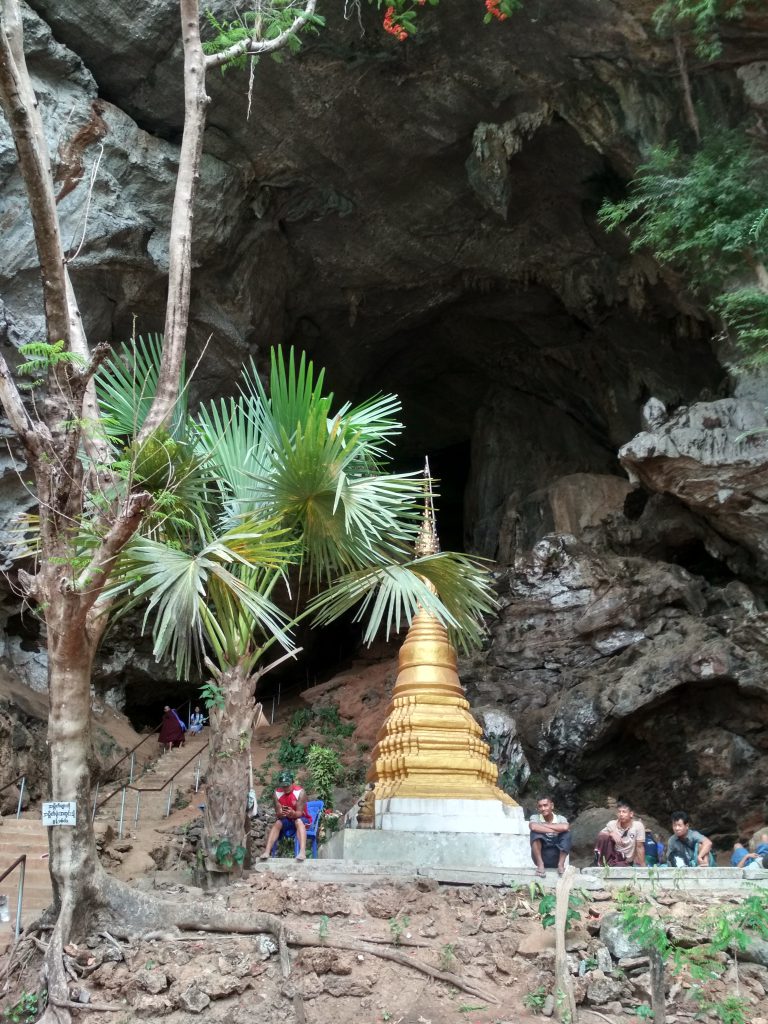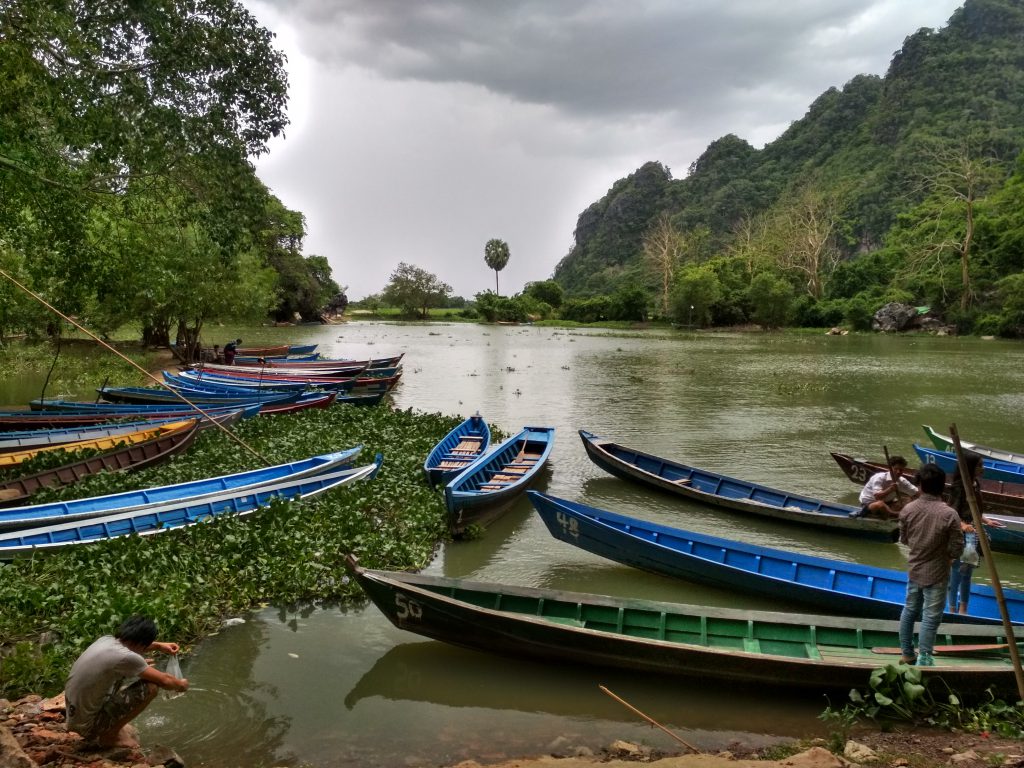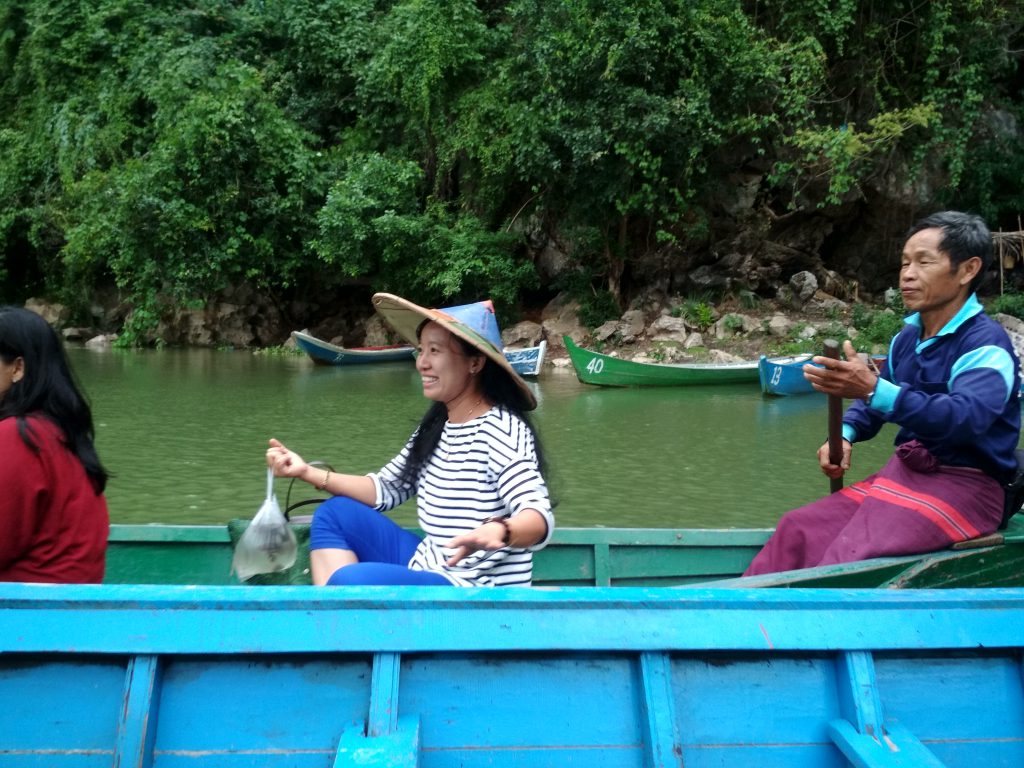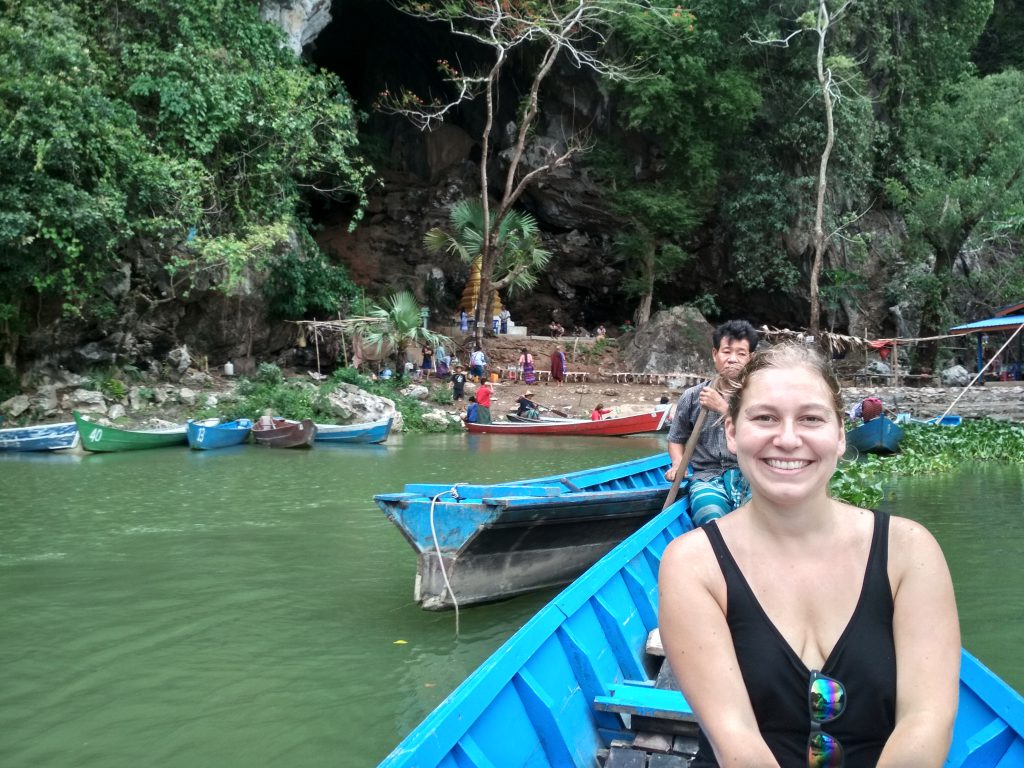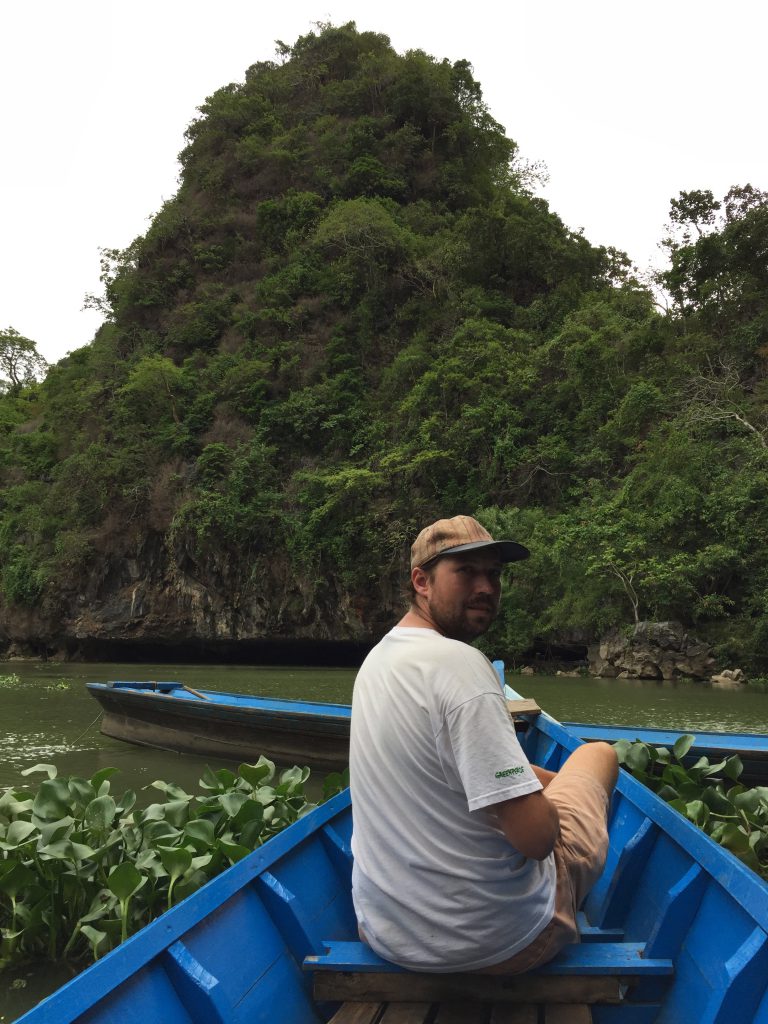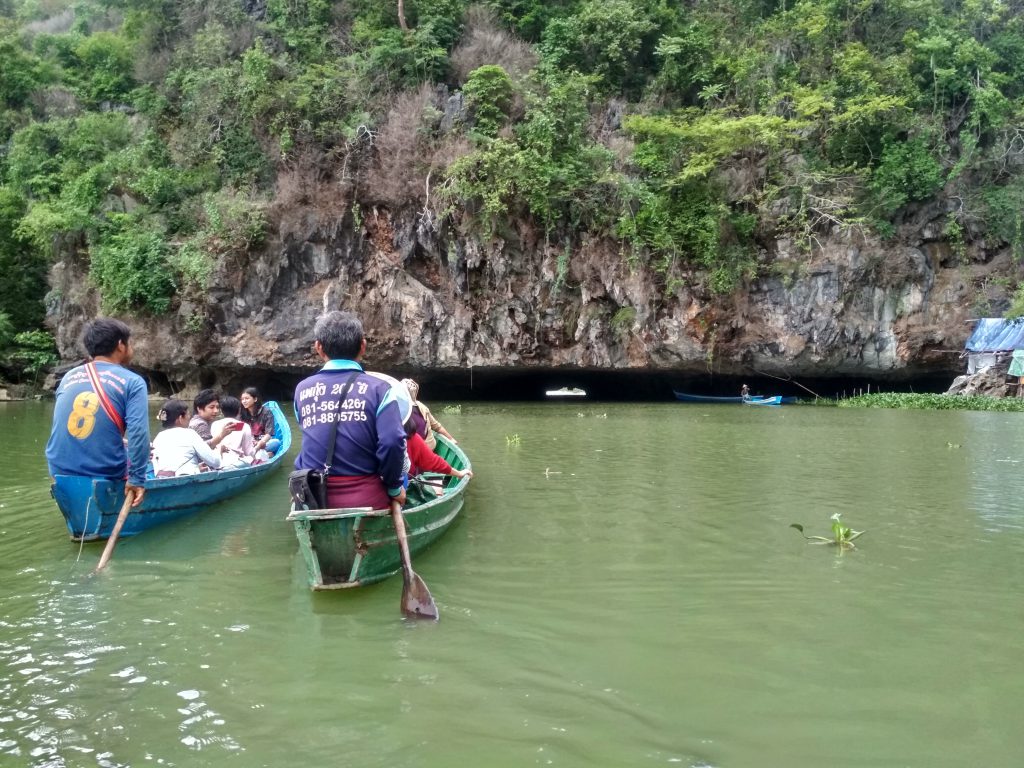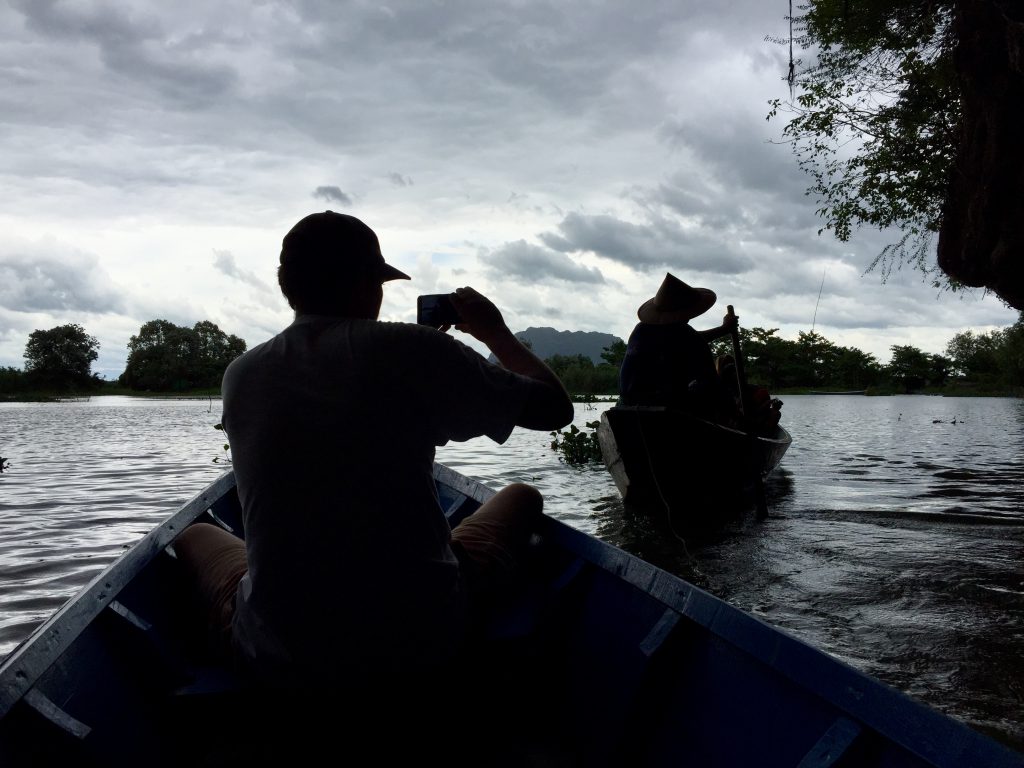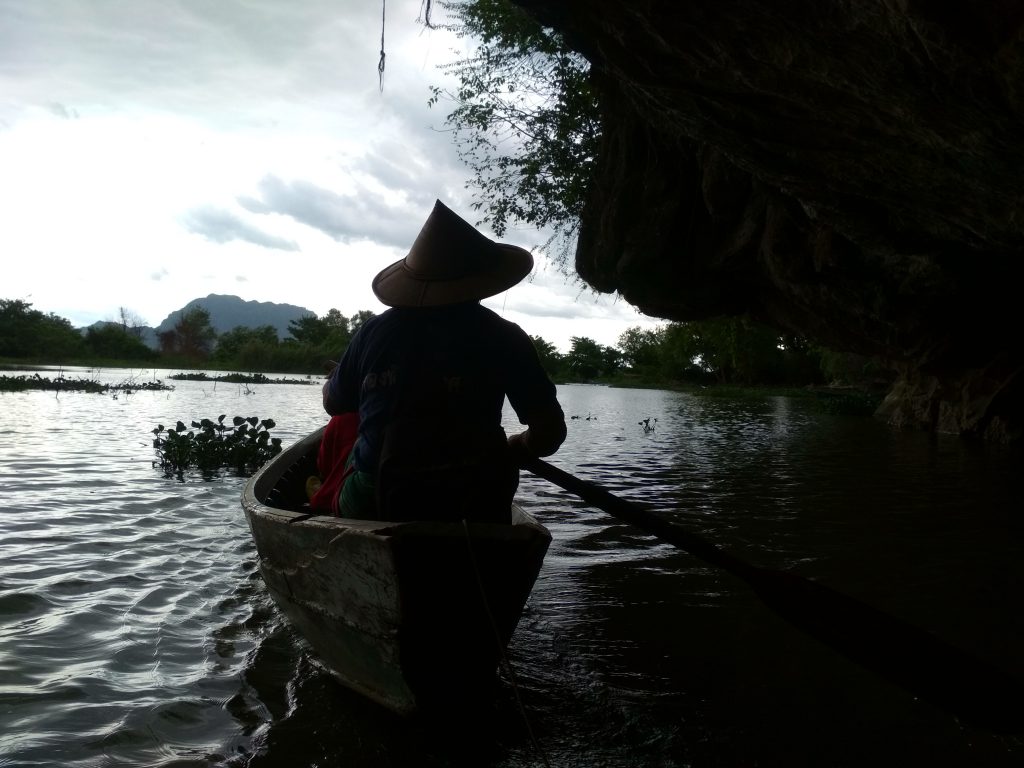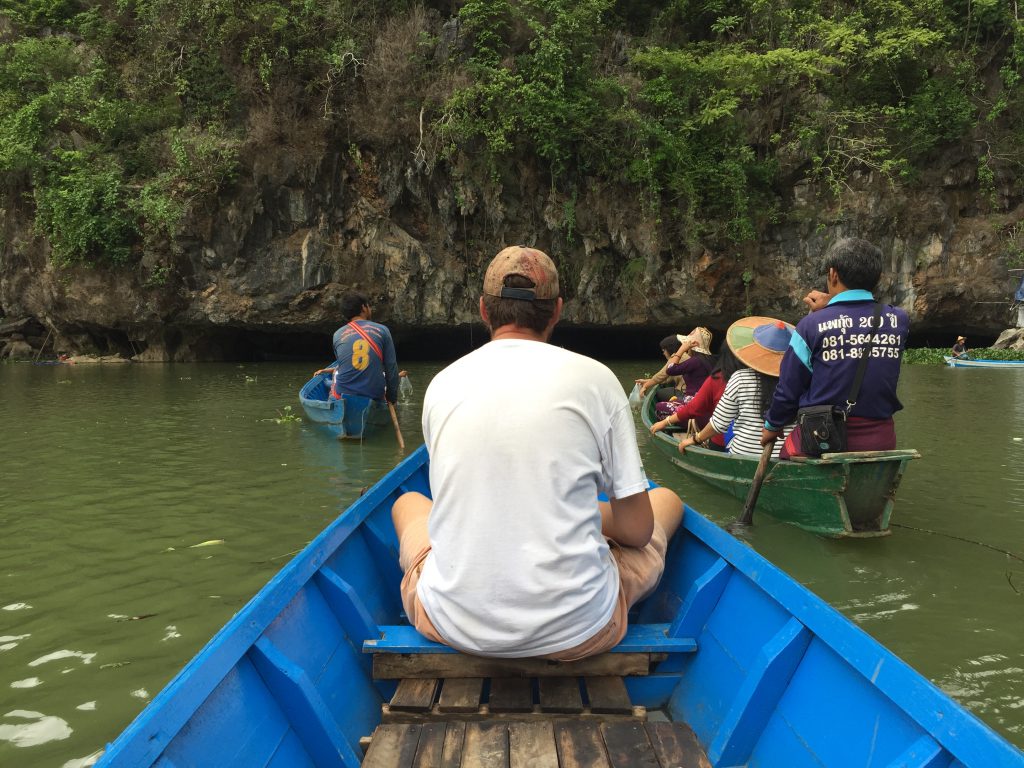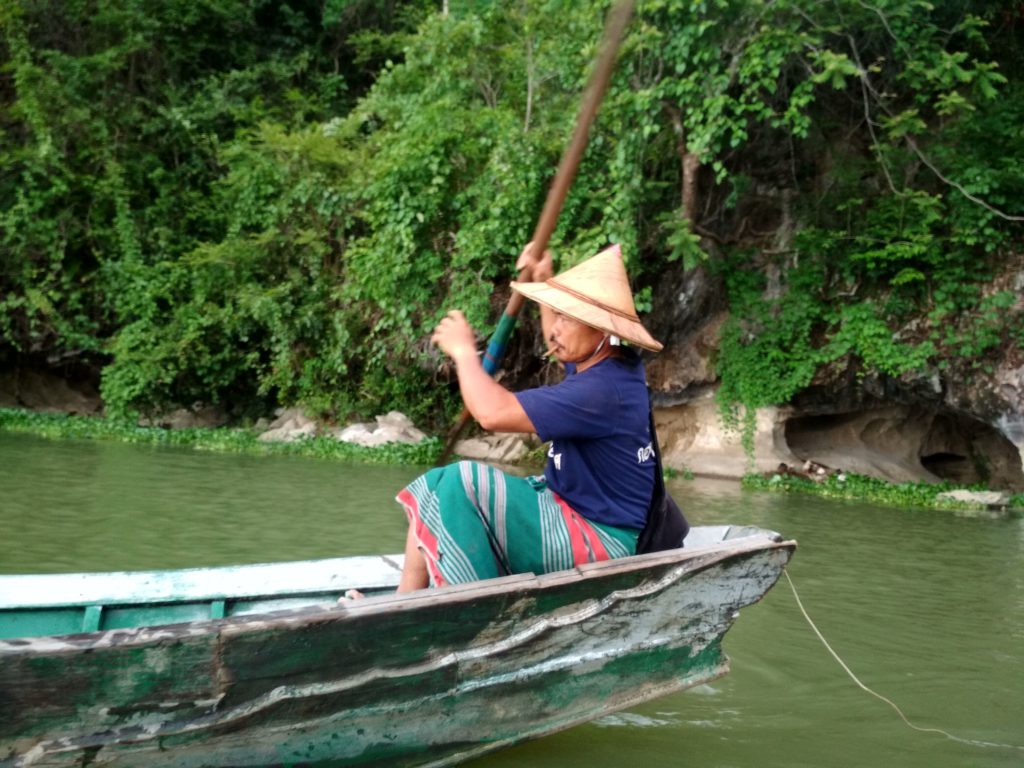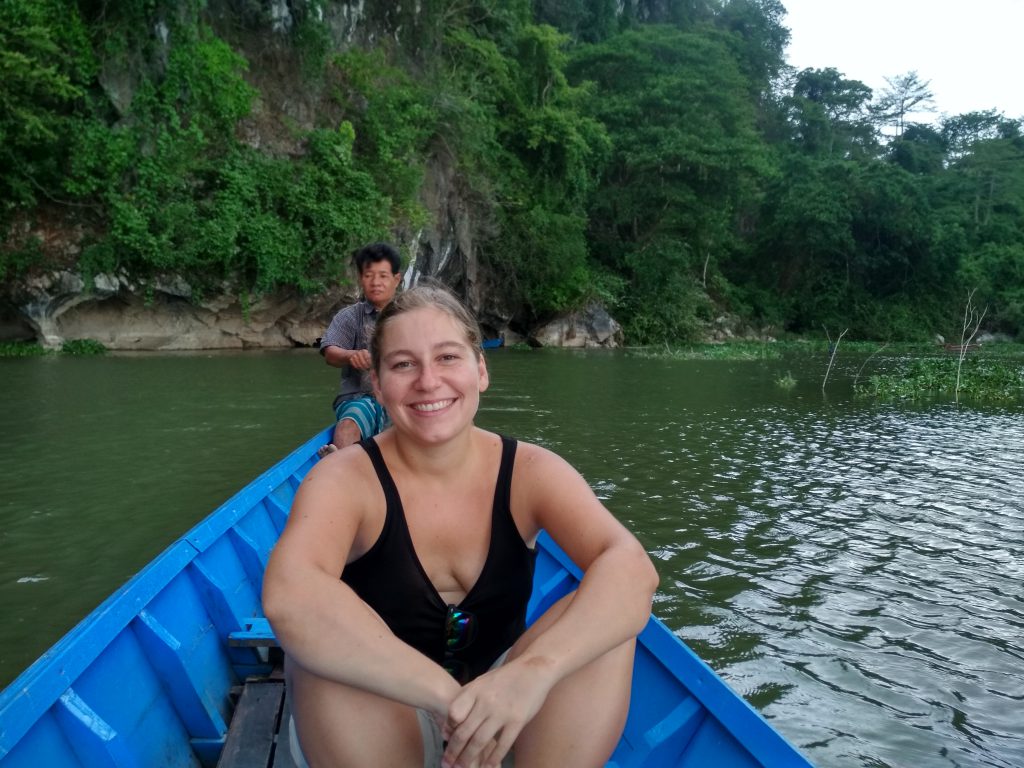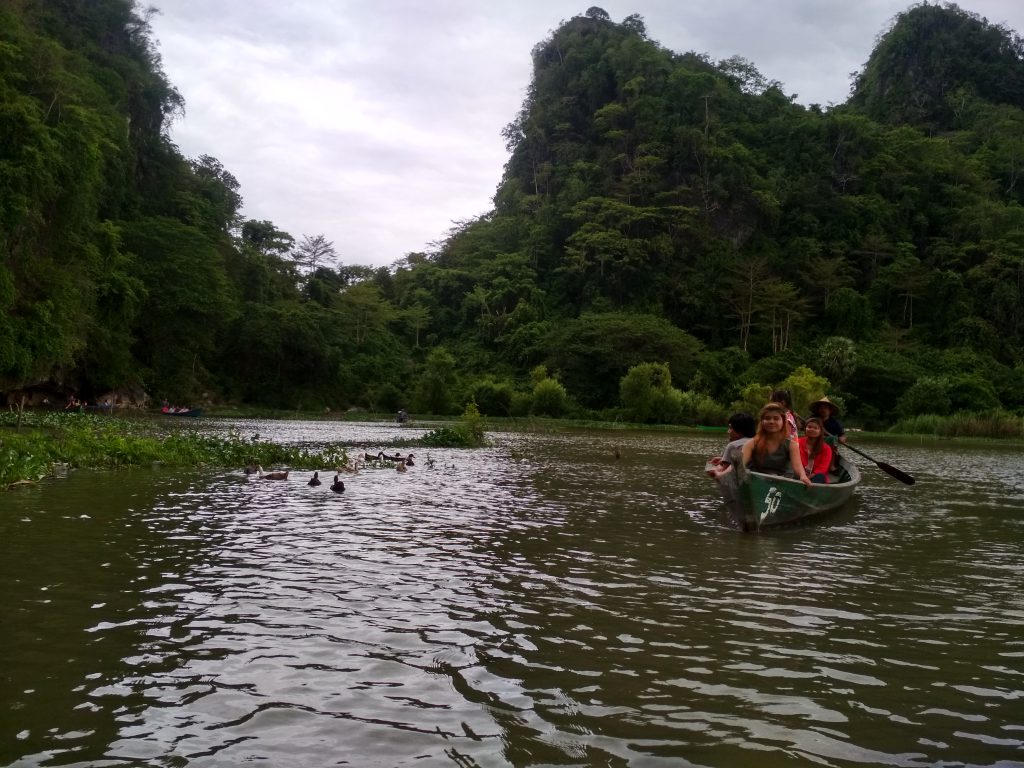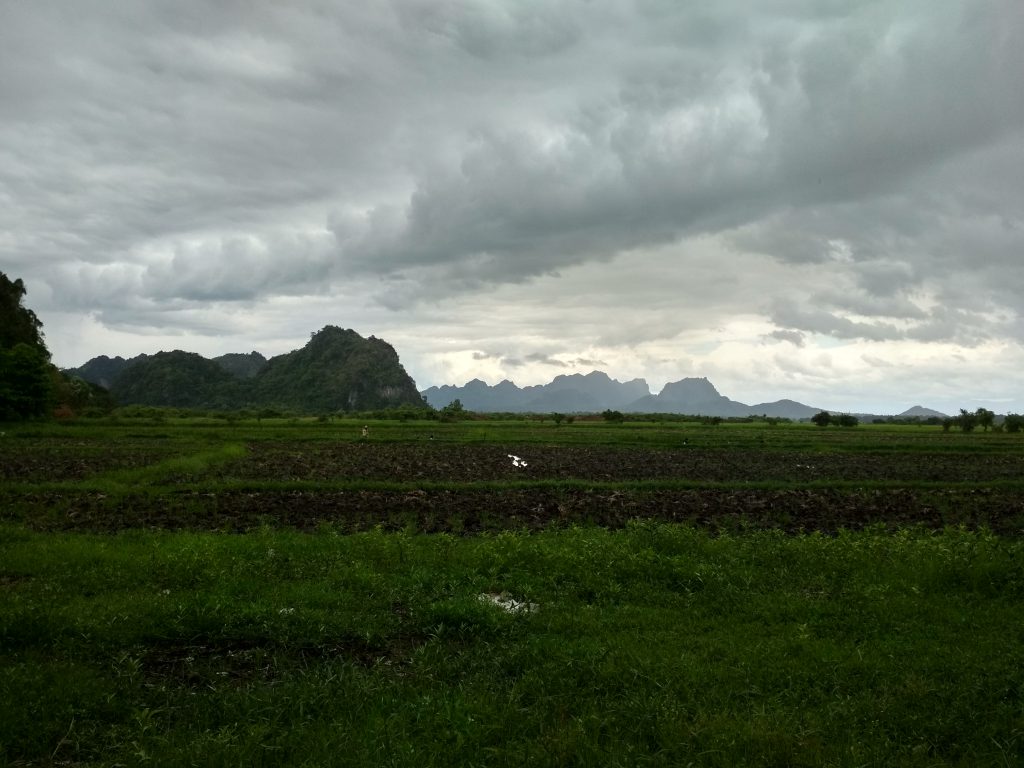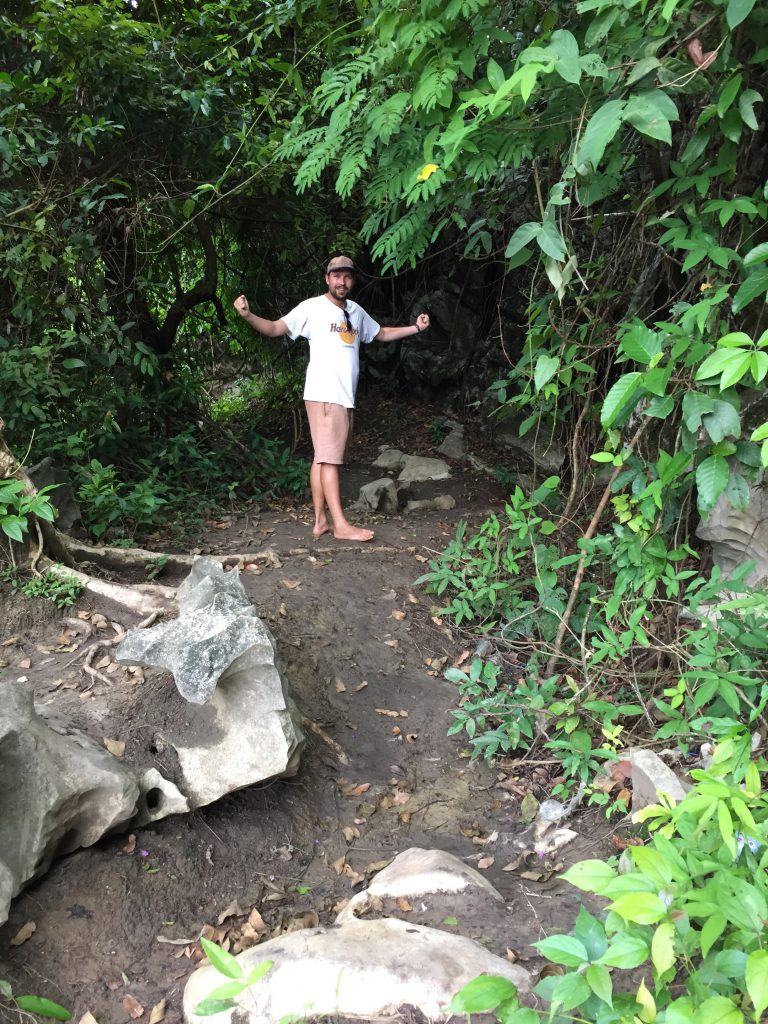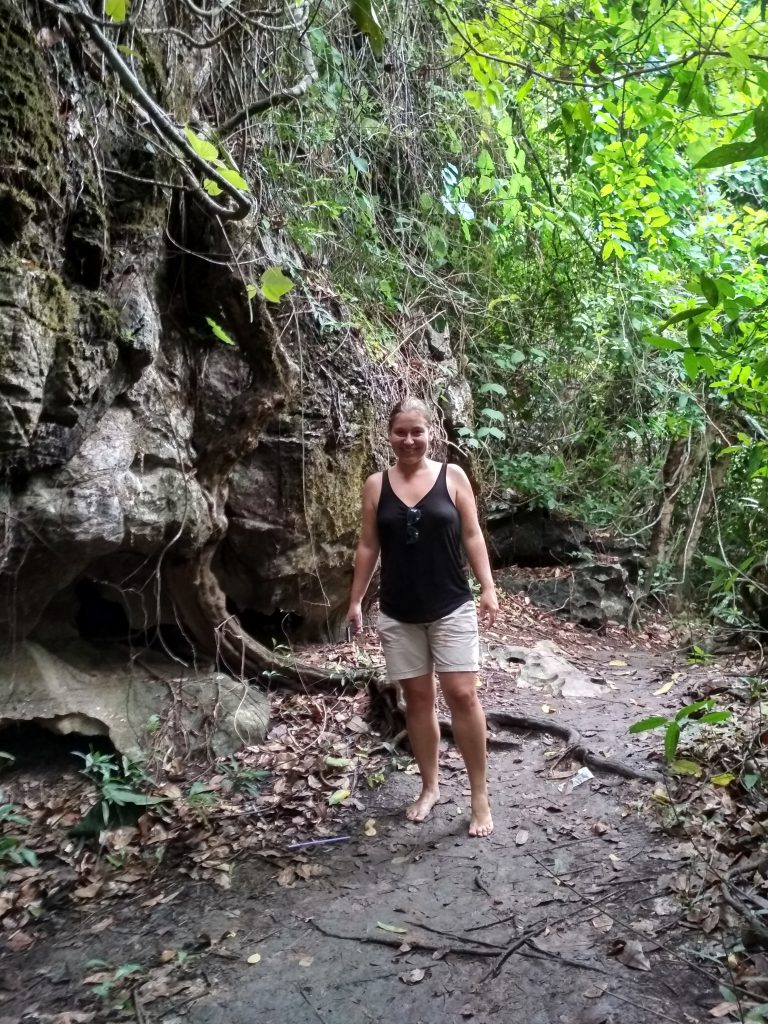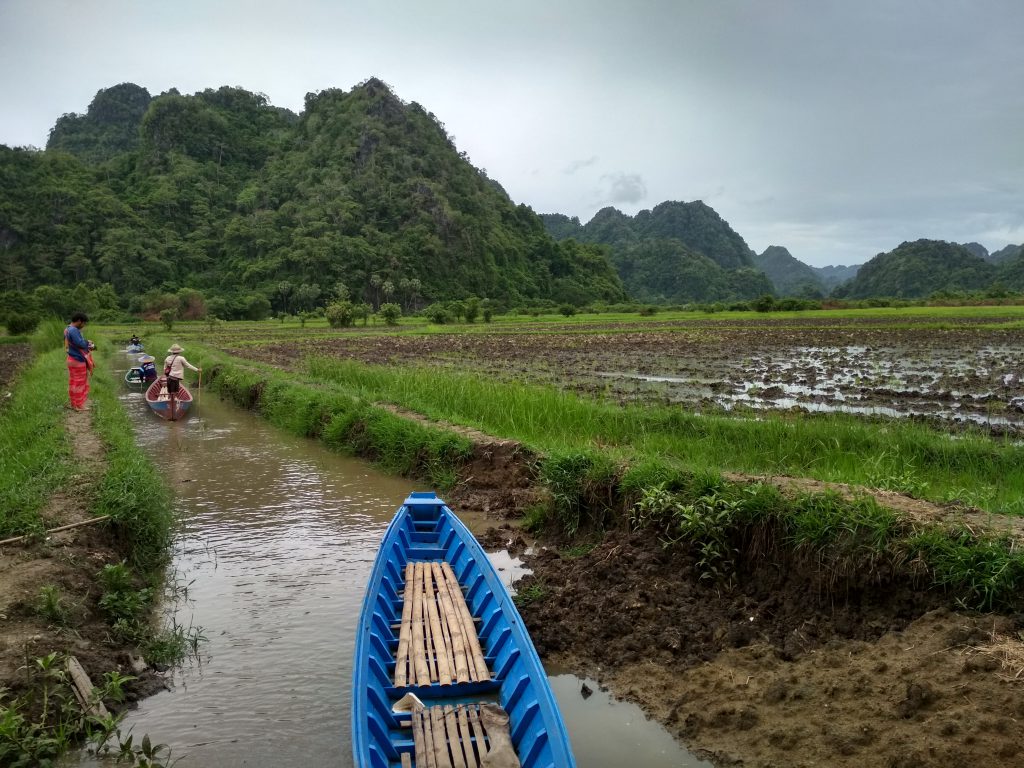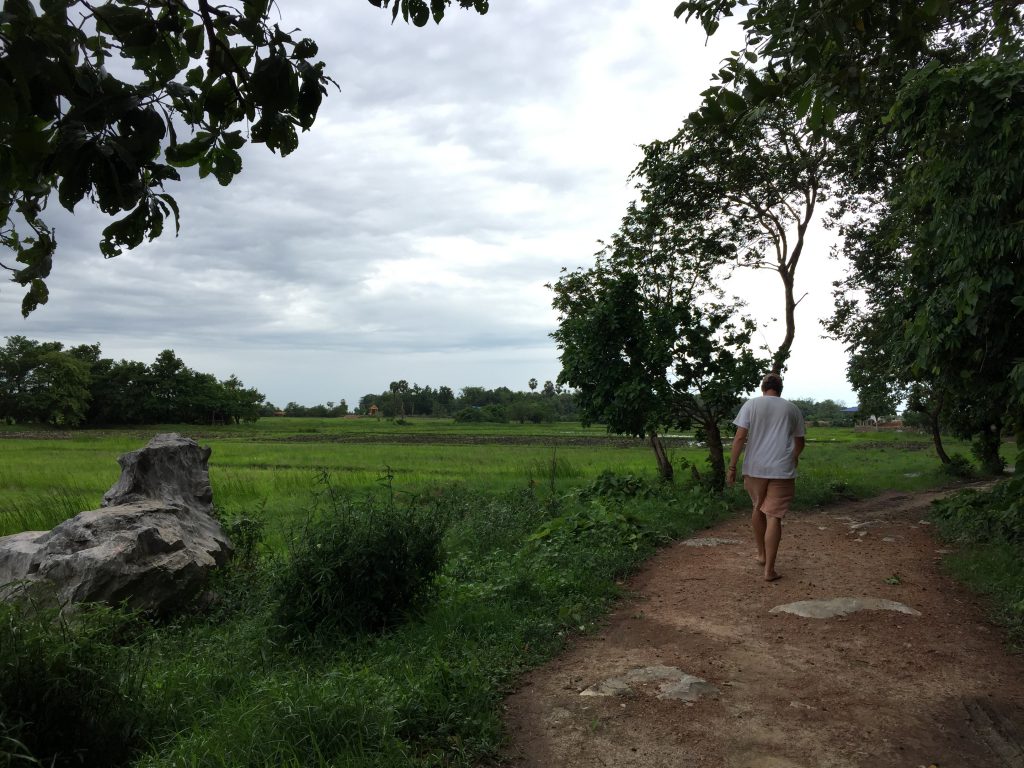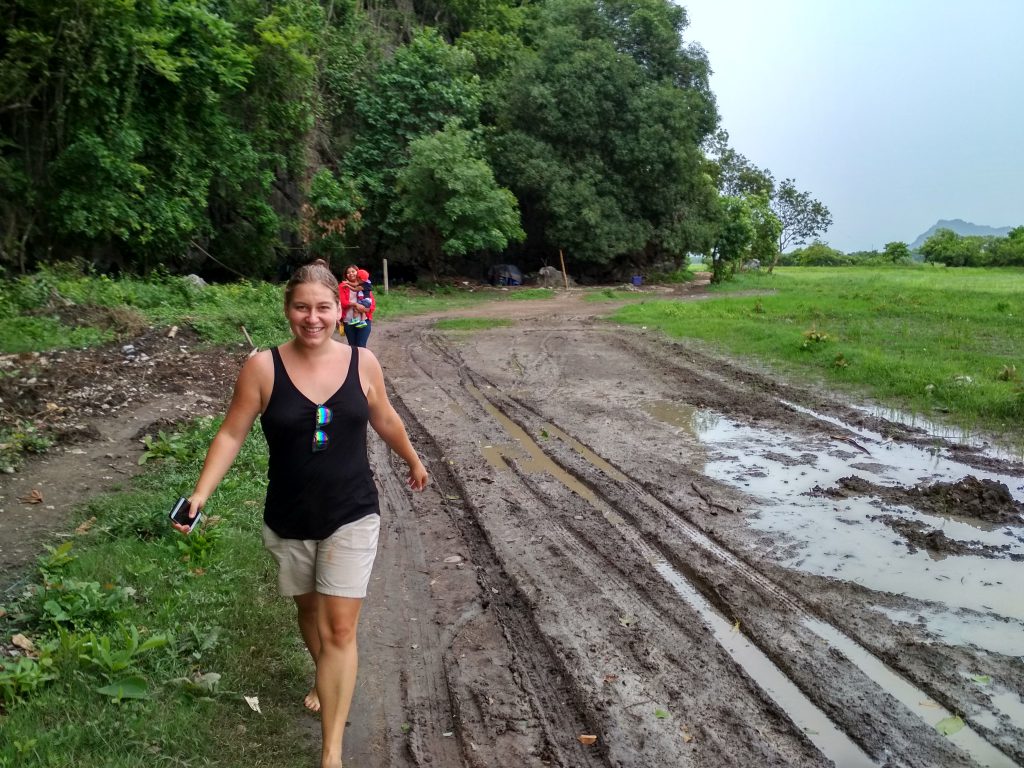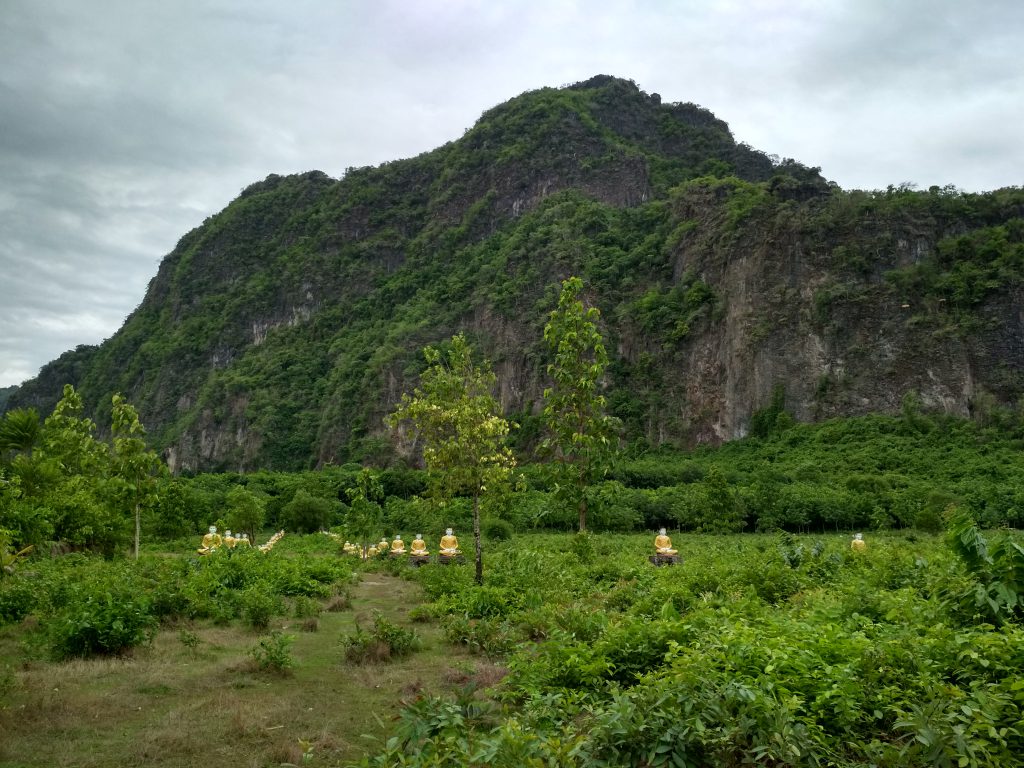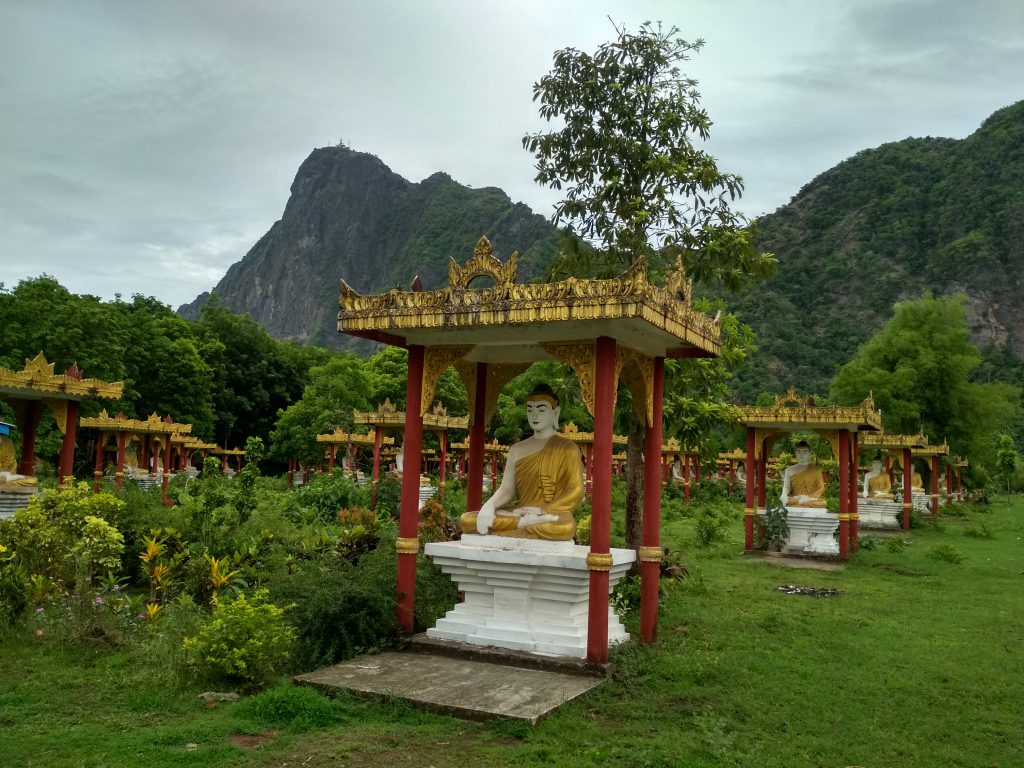 After the cave we visited shortly Kyaut Ka Latt Pagoda. There is not much to say about it beside the fact, that it's stunning.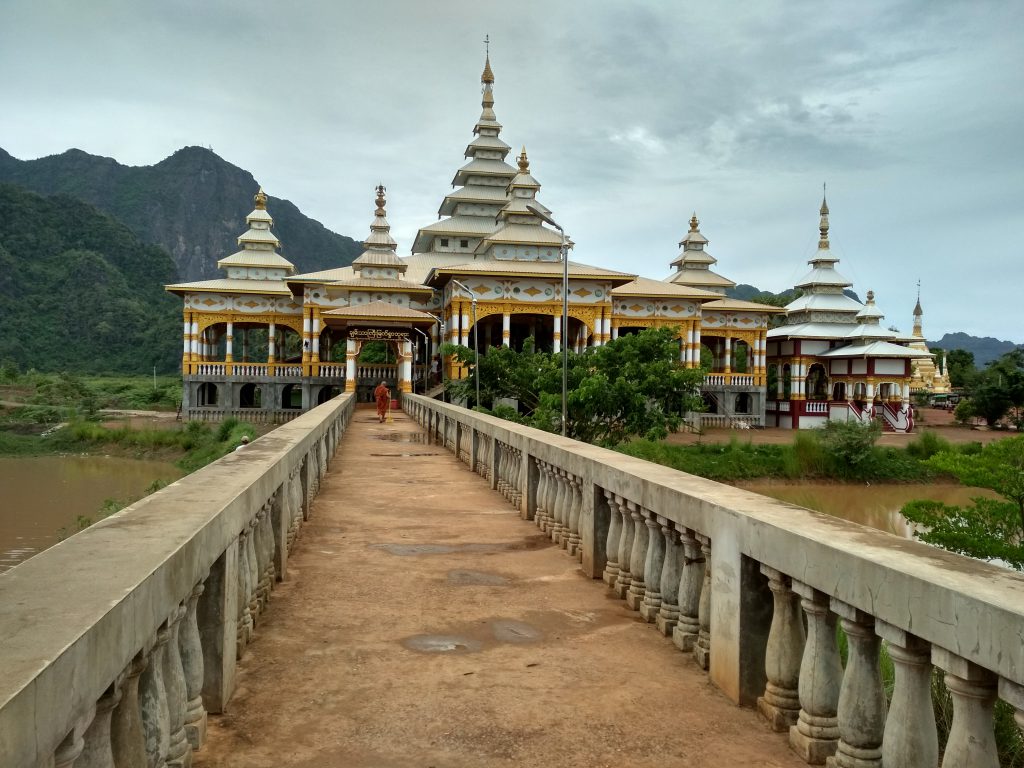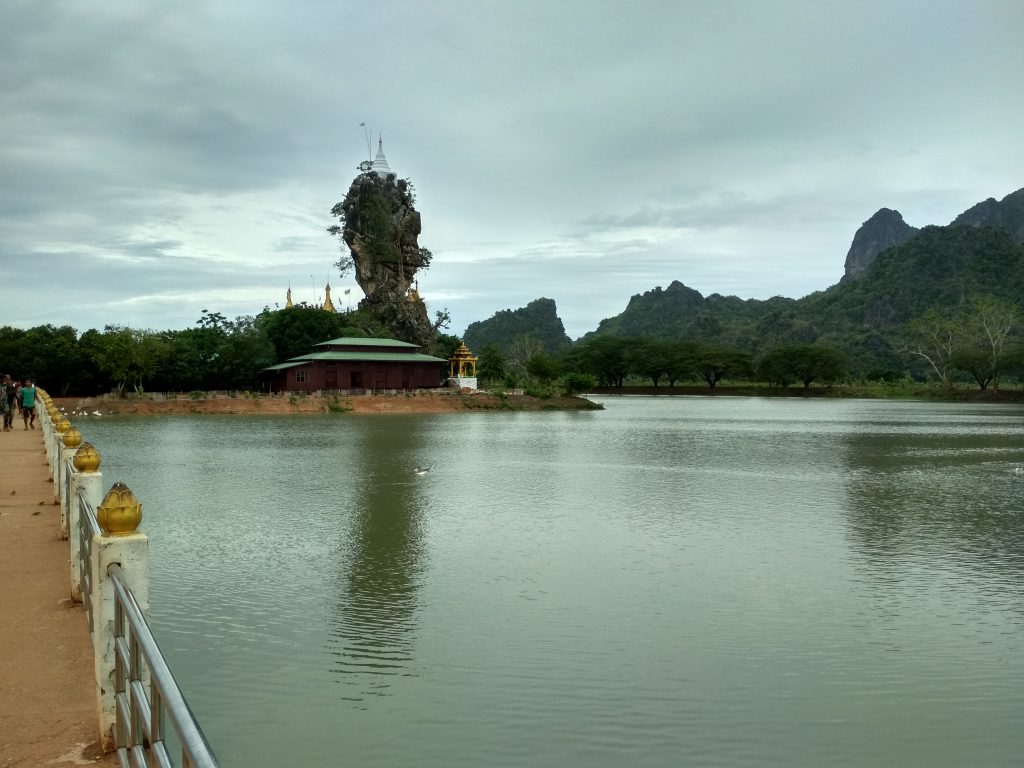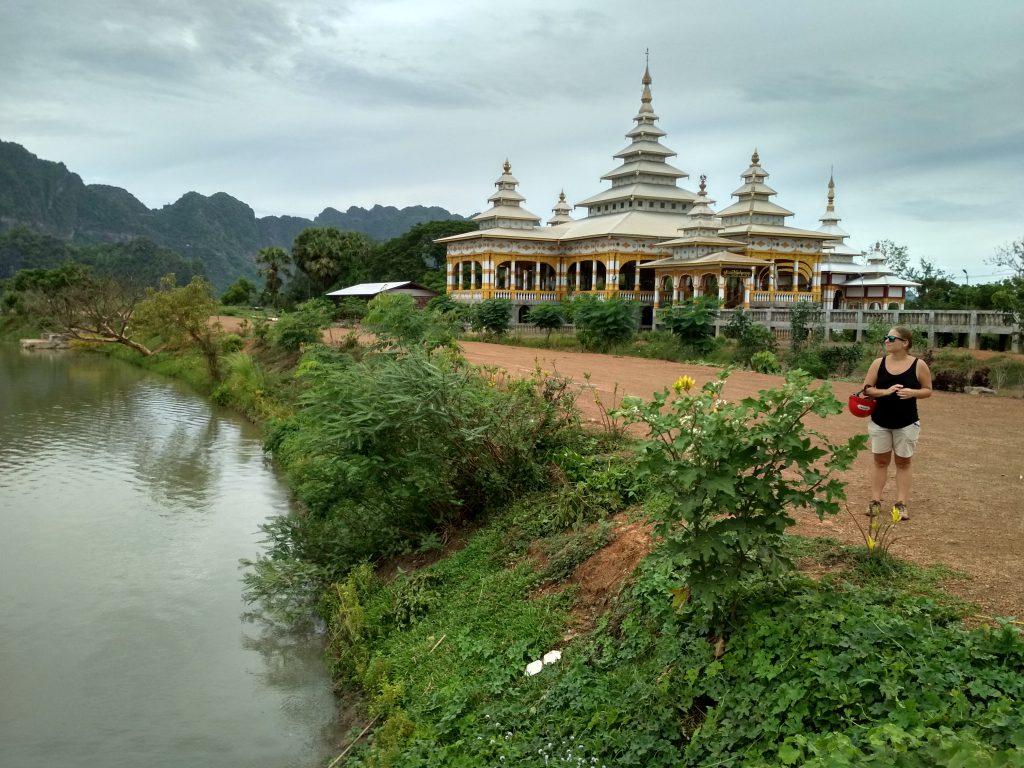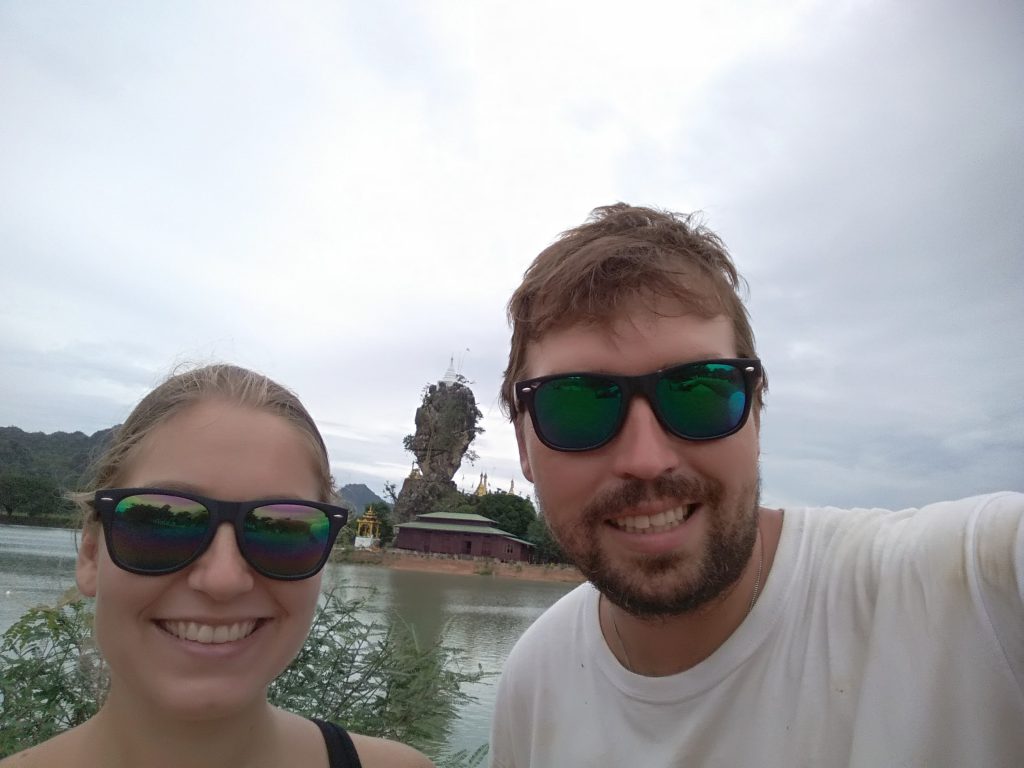 Last place we decided to see was the "Bat Cave" to stay on top for a while, see the sunset and the Bats flying out of the cave. We aborted that mission due to heavy mosquito attacks – still the view from the top was worth the climb.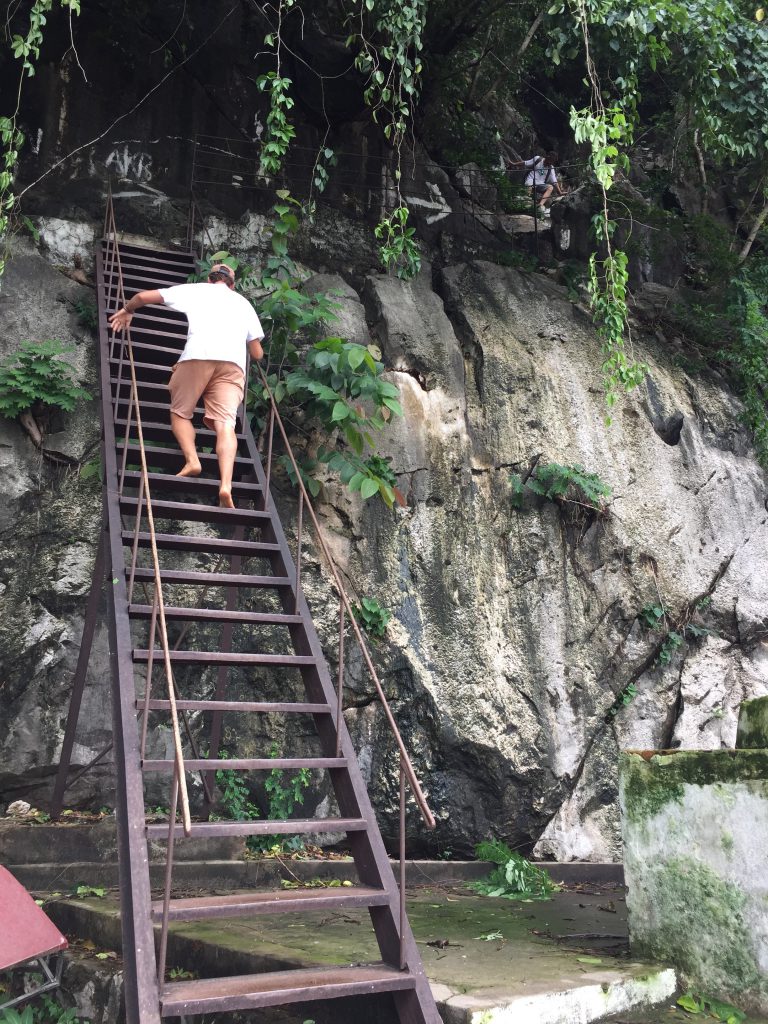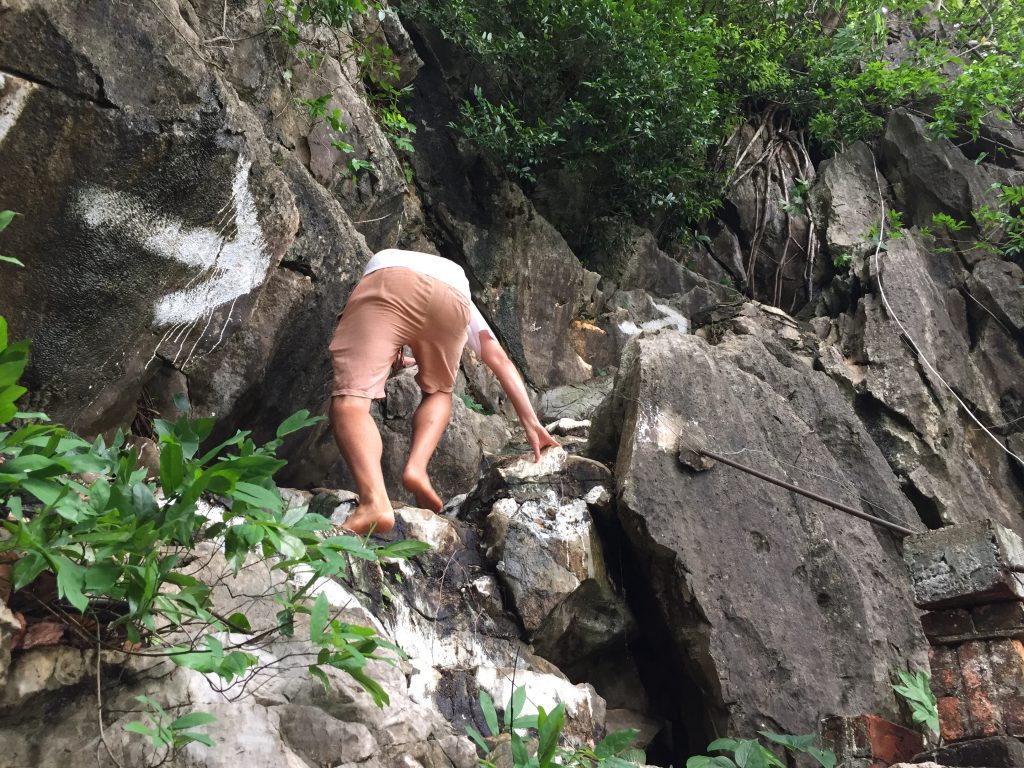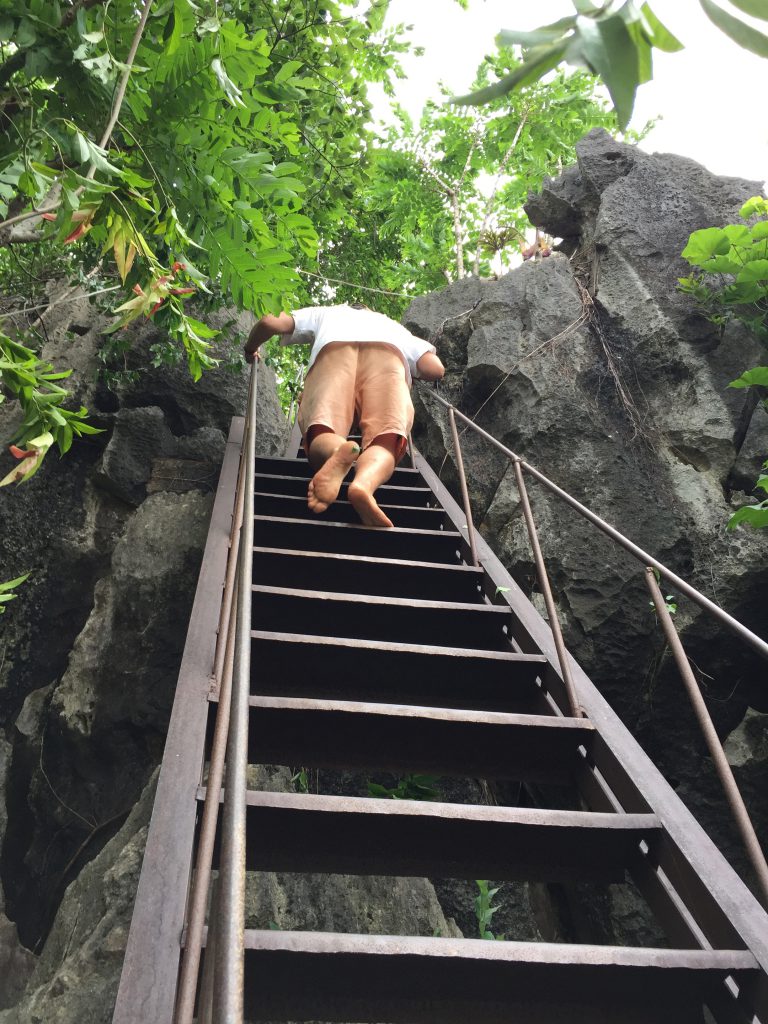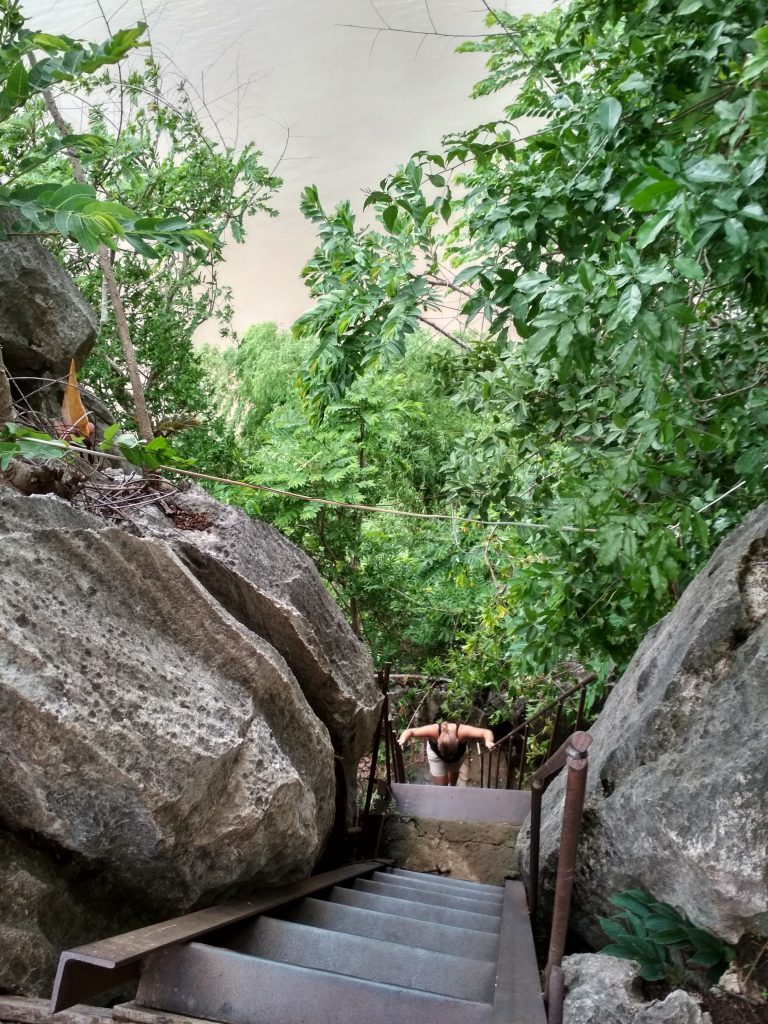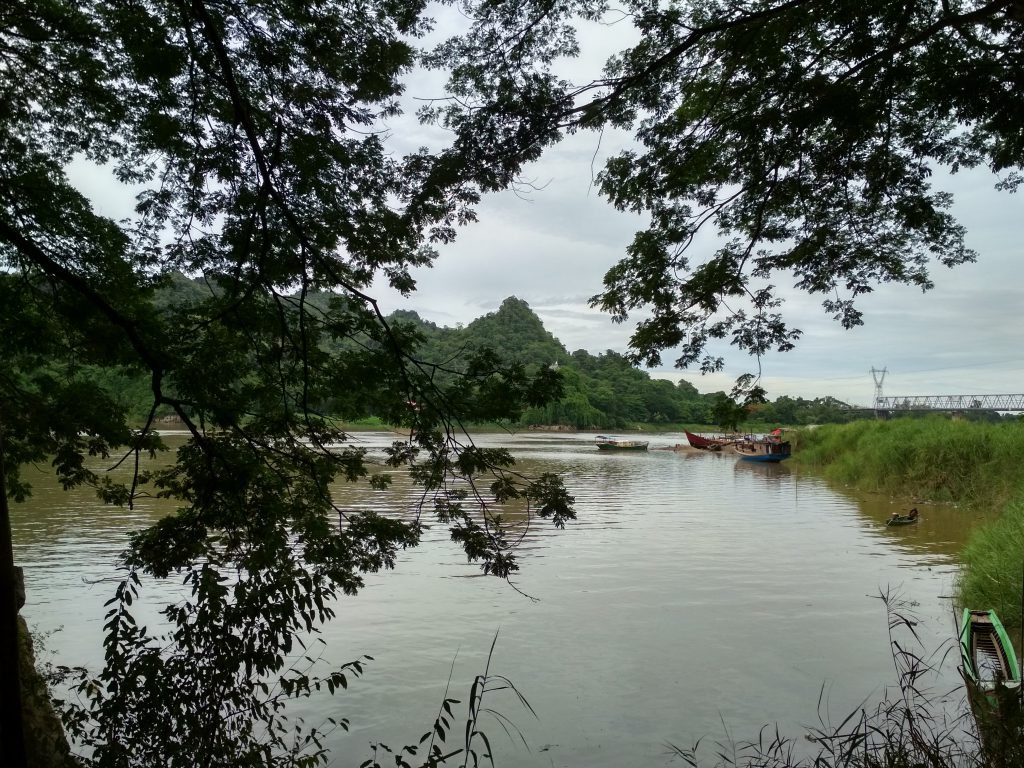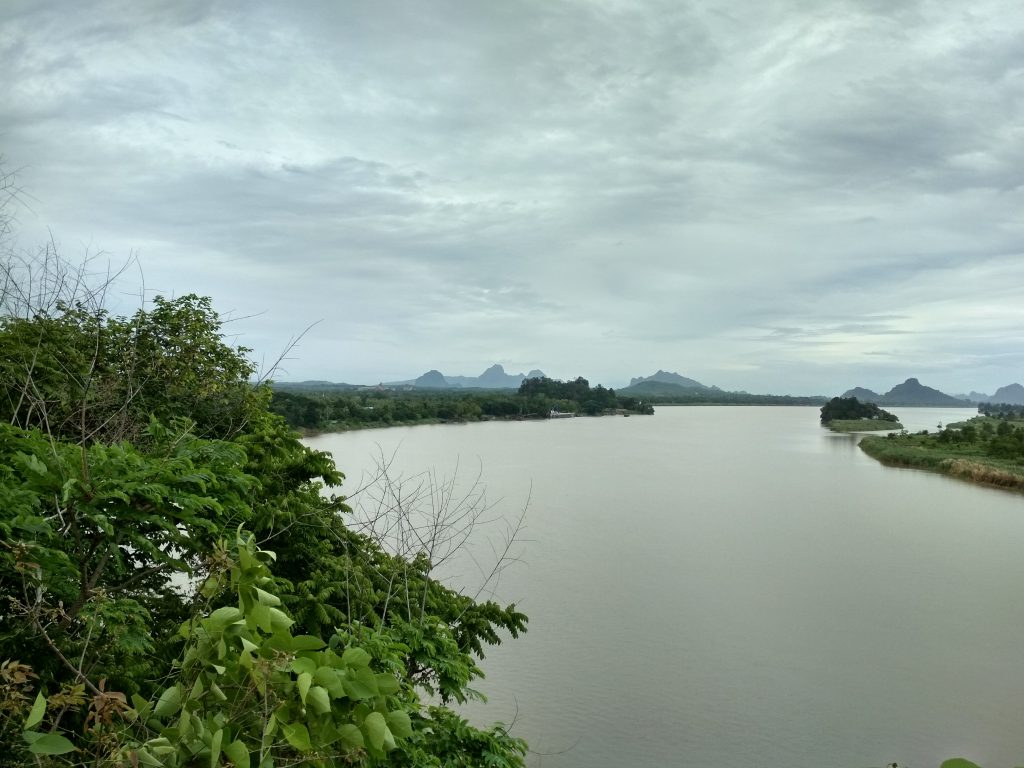 Please share your experiences, tips and tricks about Hpa-An in the comment section to help others!
Check out more Myanmar articles!