Holi Festival in the golden city
Arrived in Jaisalmer we were blown by the place, especially by the roof top chill which is also served by food from the attached restaurant. But the very best about it is Prince, the manager of the restaurant who also serve the people. He is always up for a smile and a nice chat and makes you feel very welcome.
The Hostel is close to the sunset point and about 10-minute walk from the fort. The first picture shows the rooftop (right building) with the fort in the back followed by some pictures of I took on the street.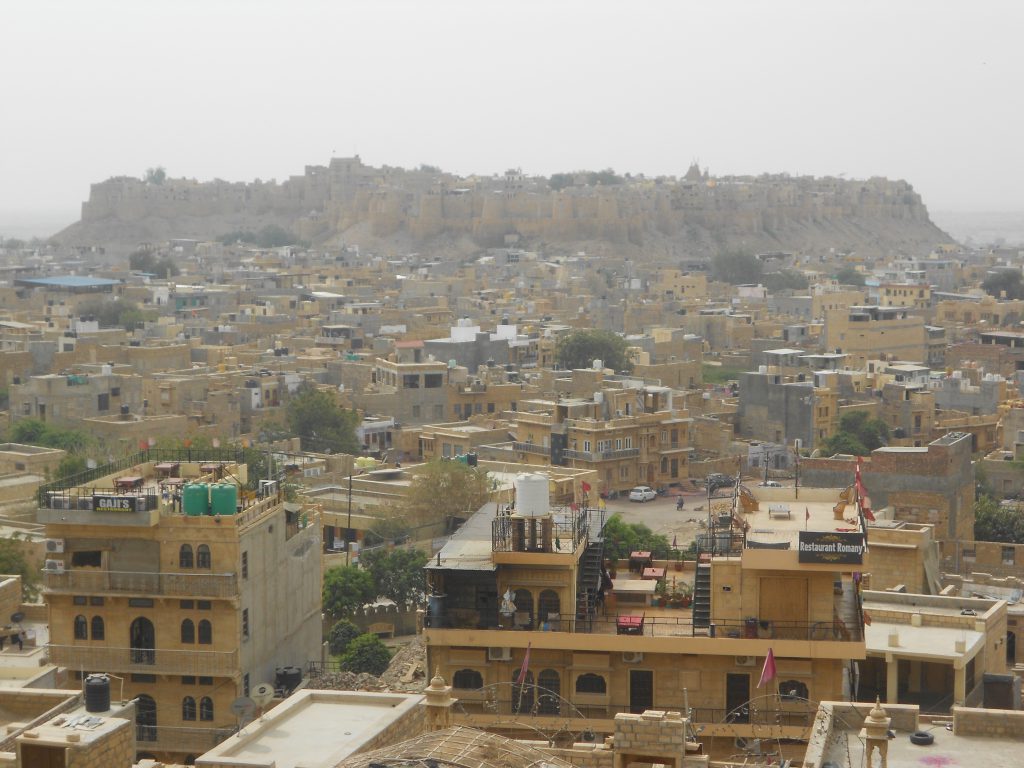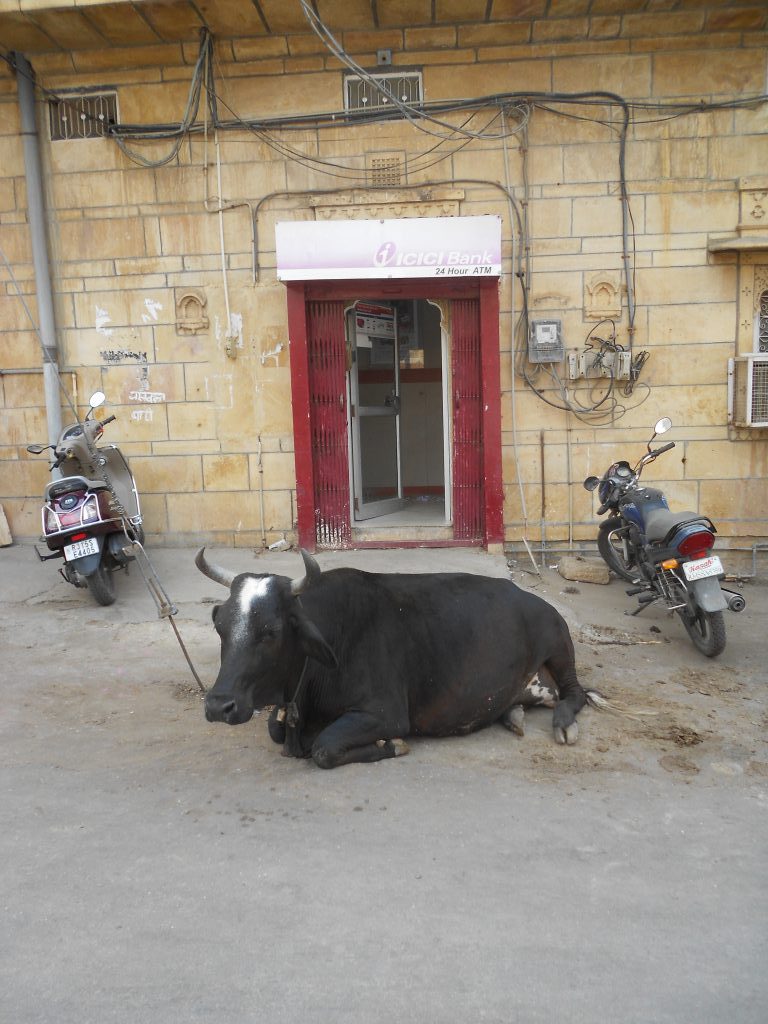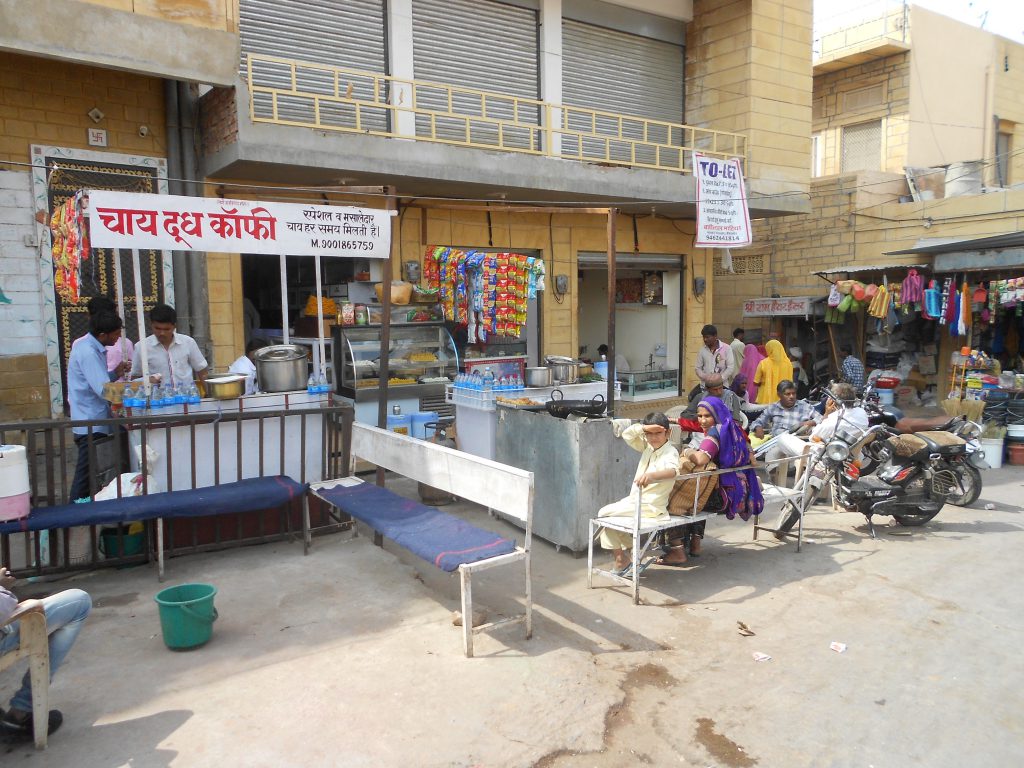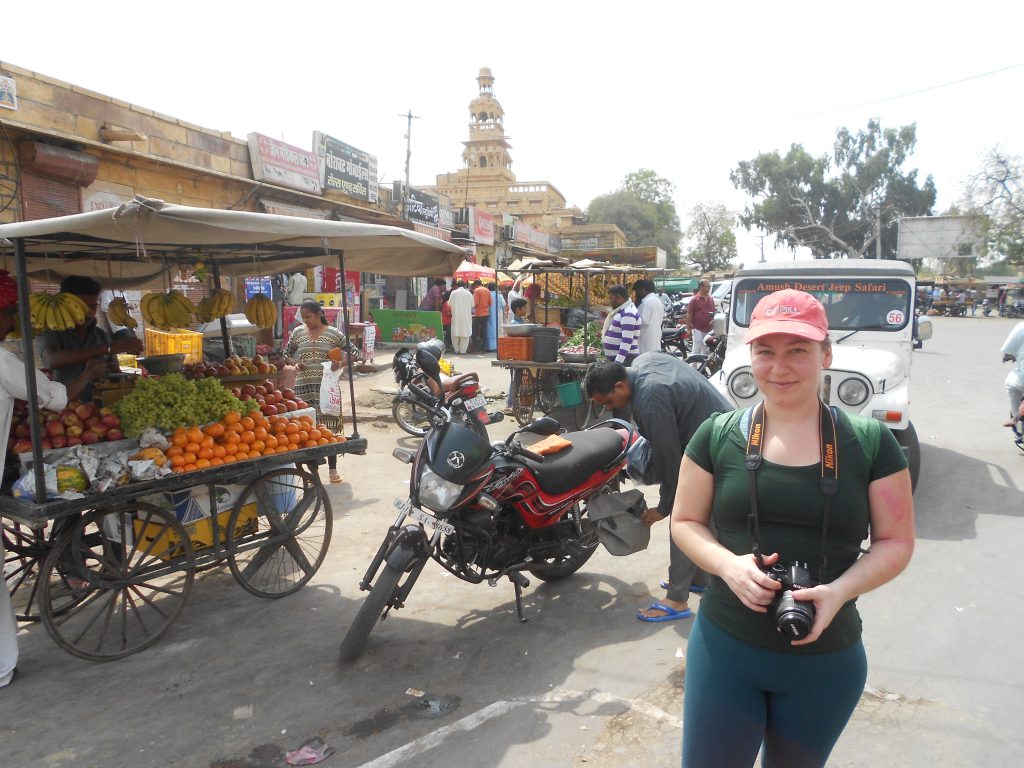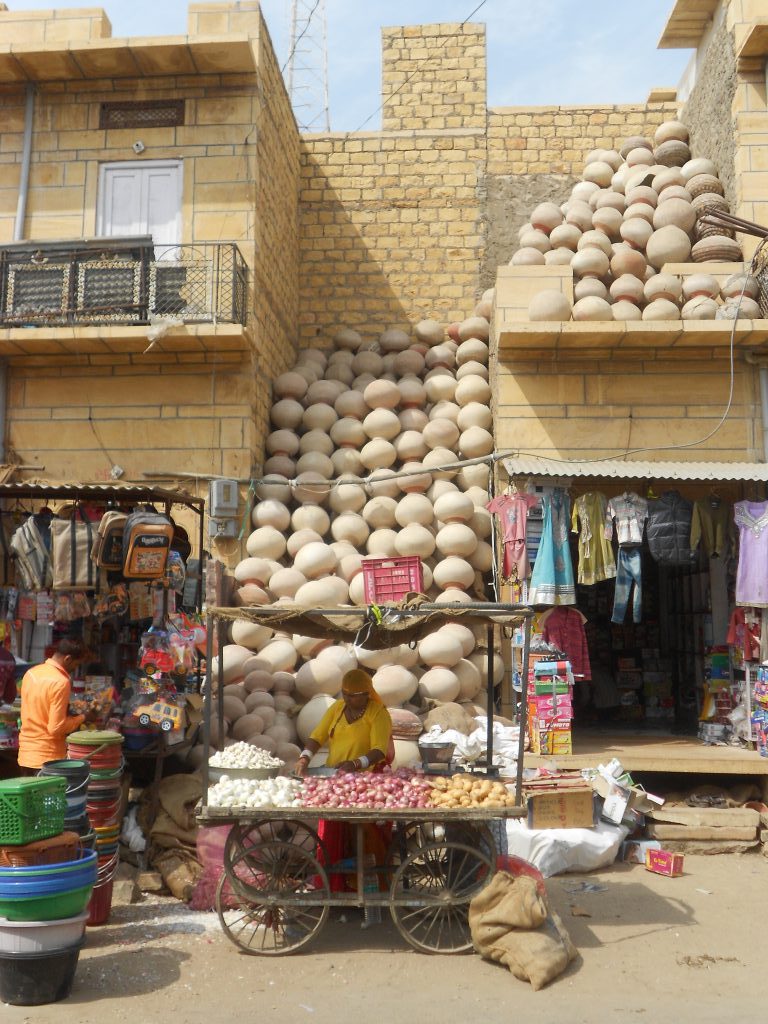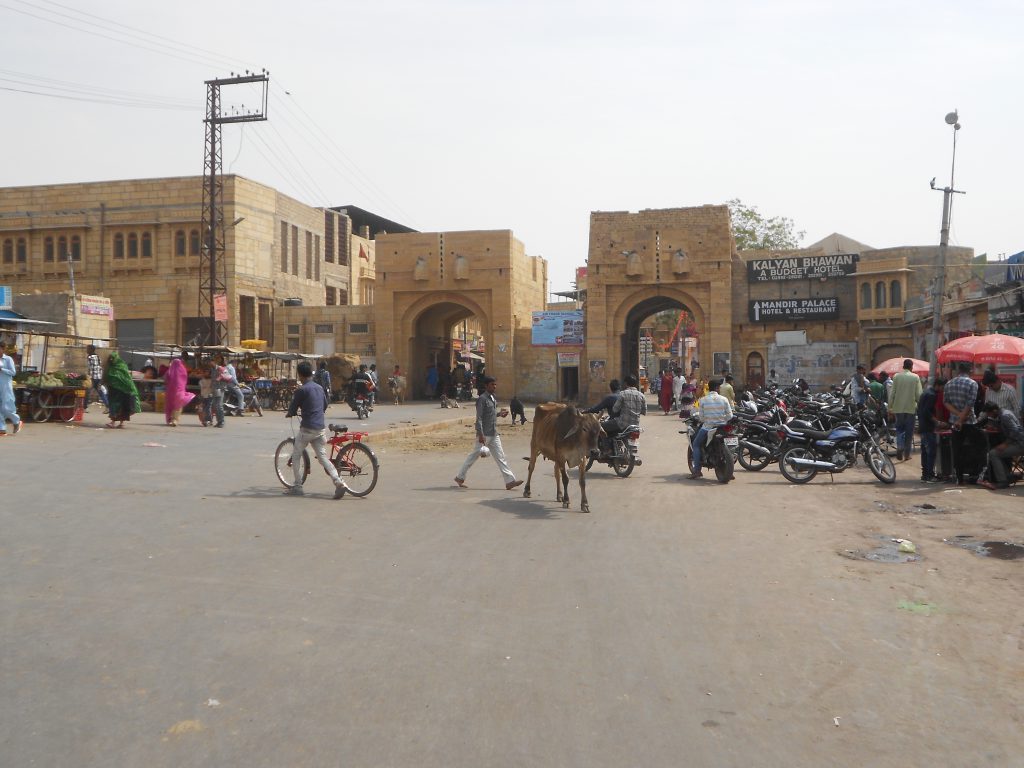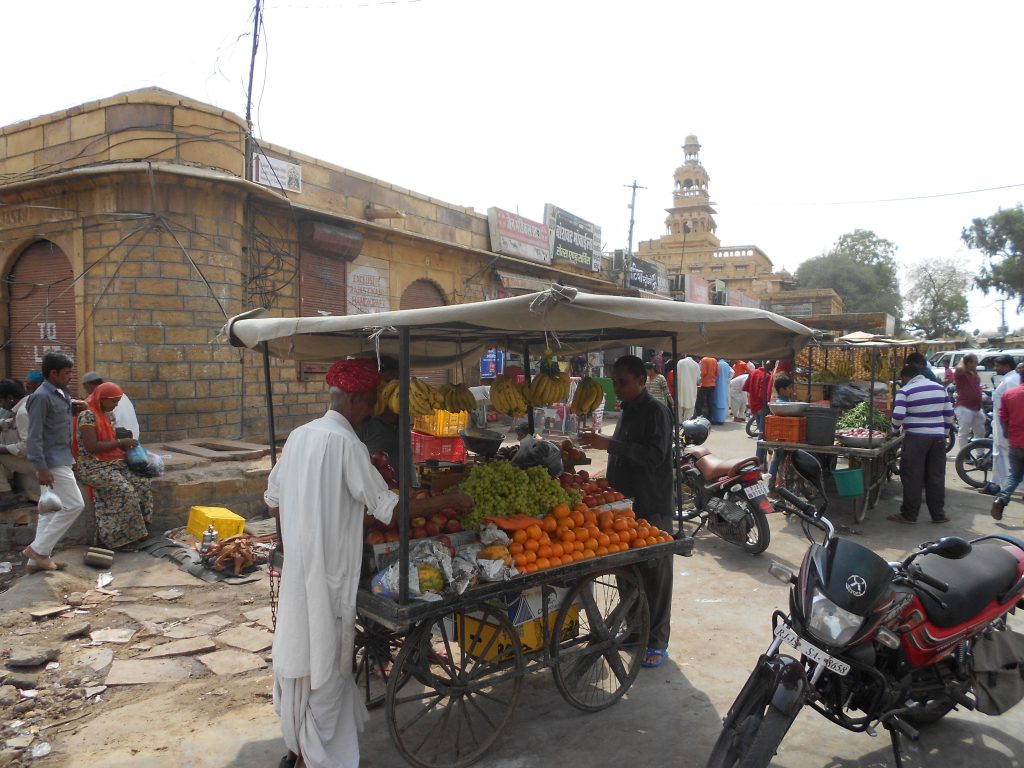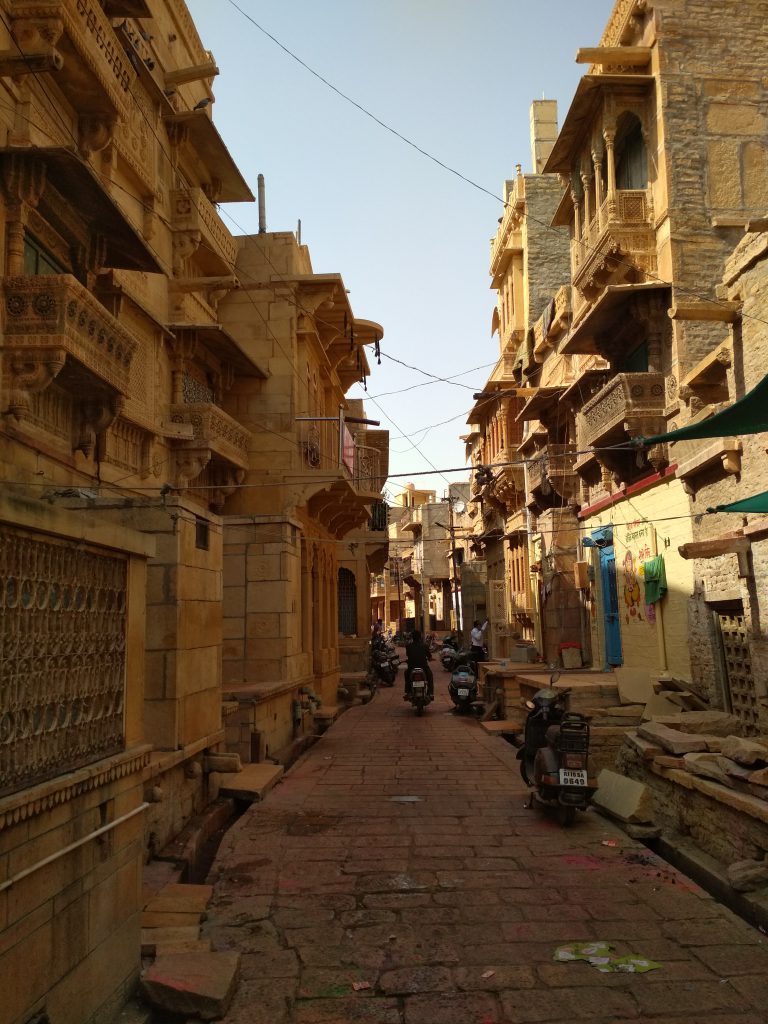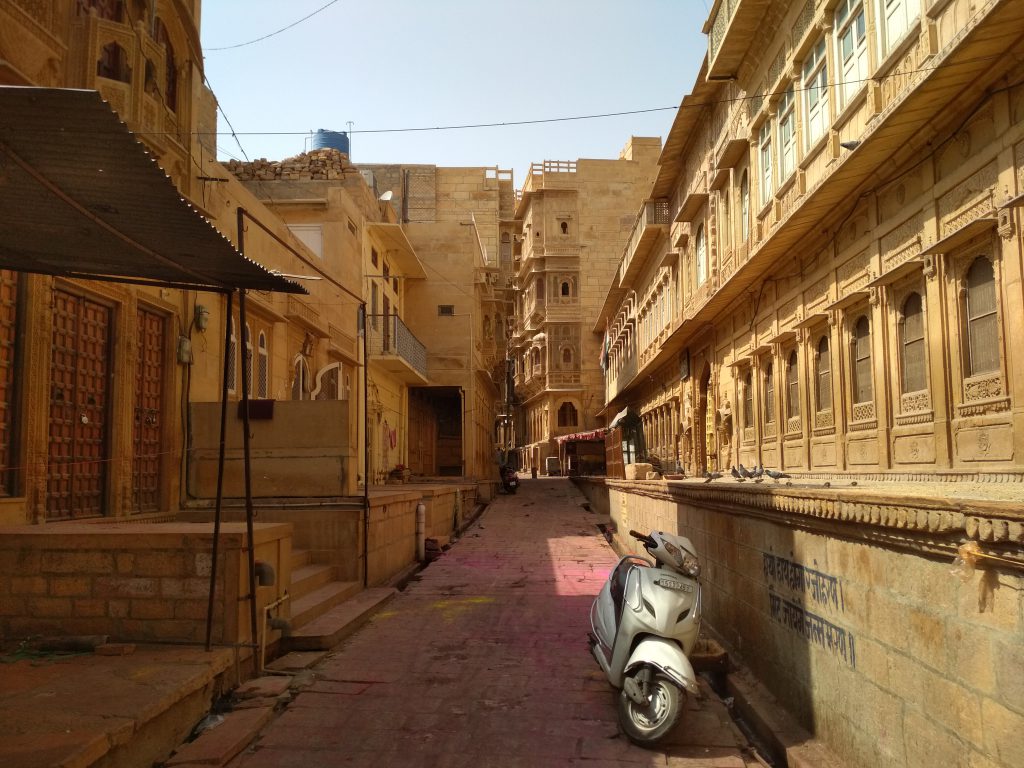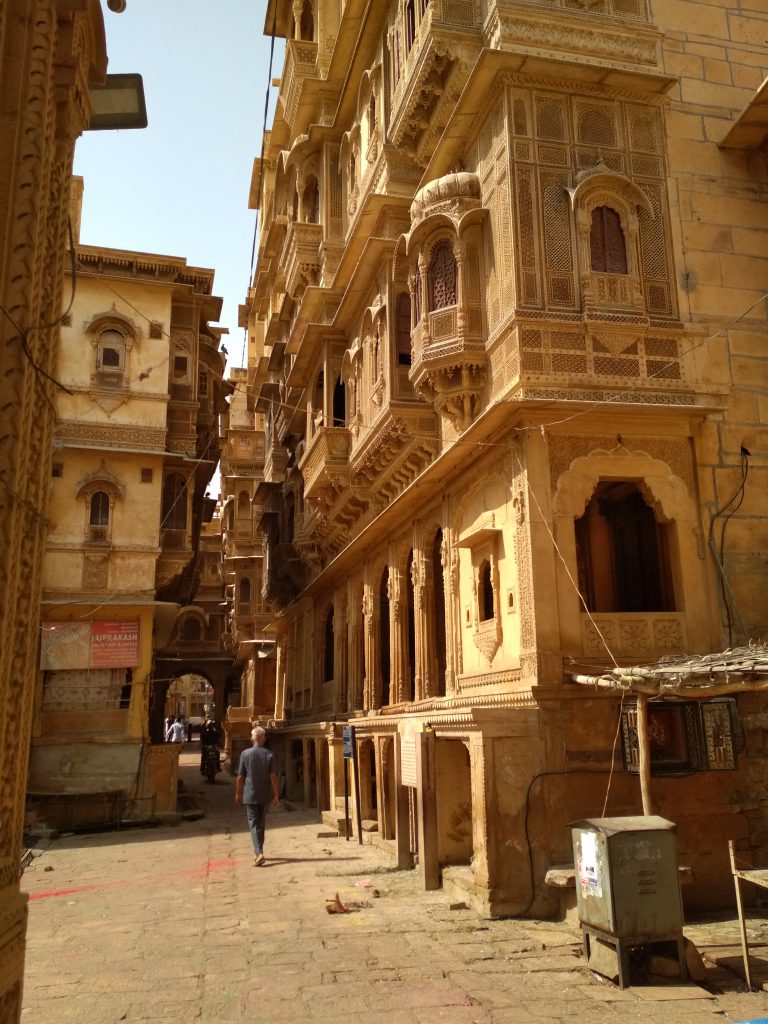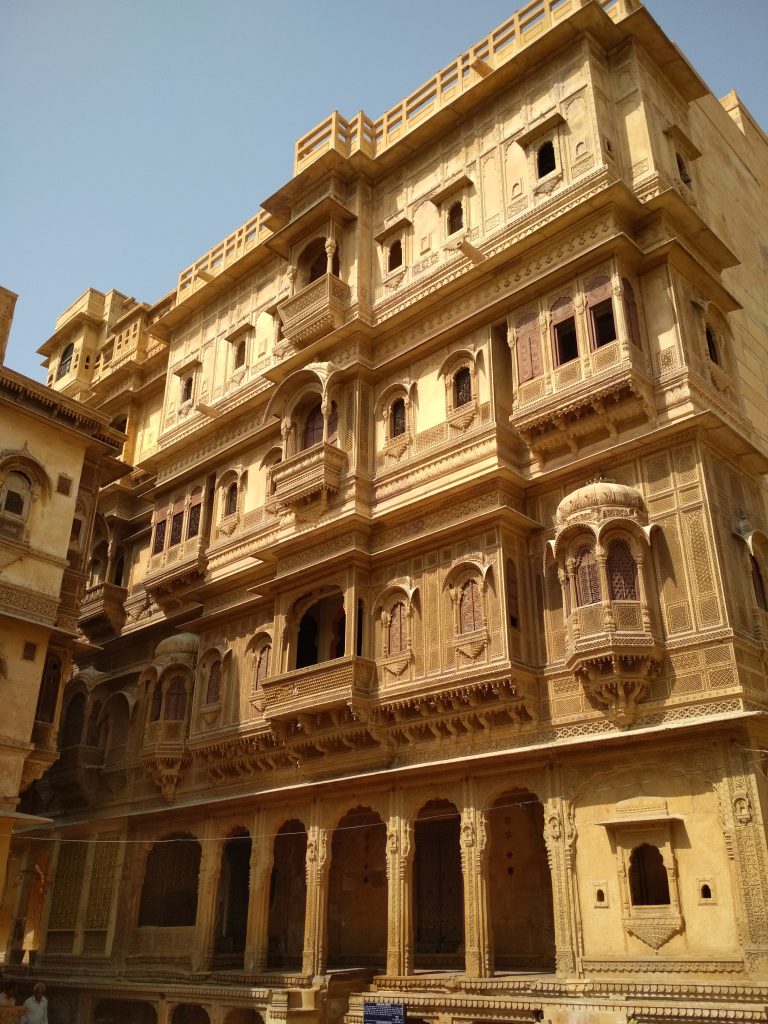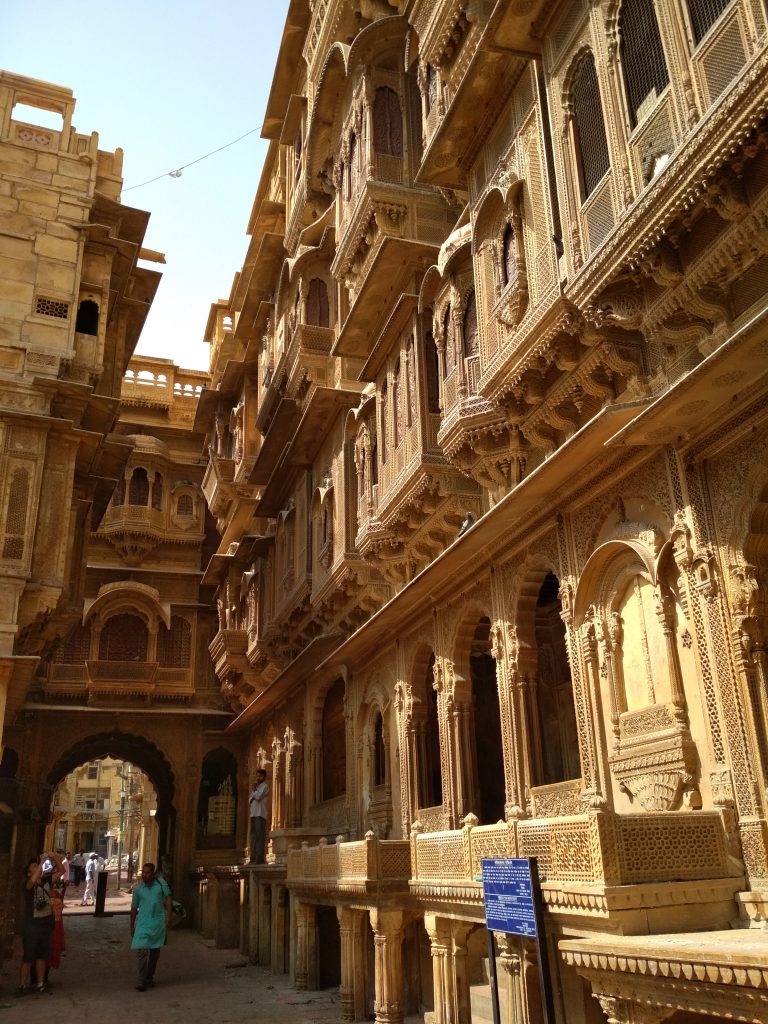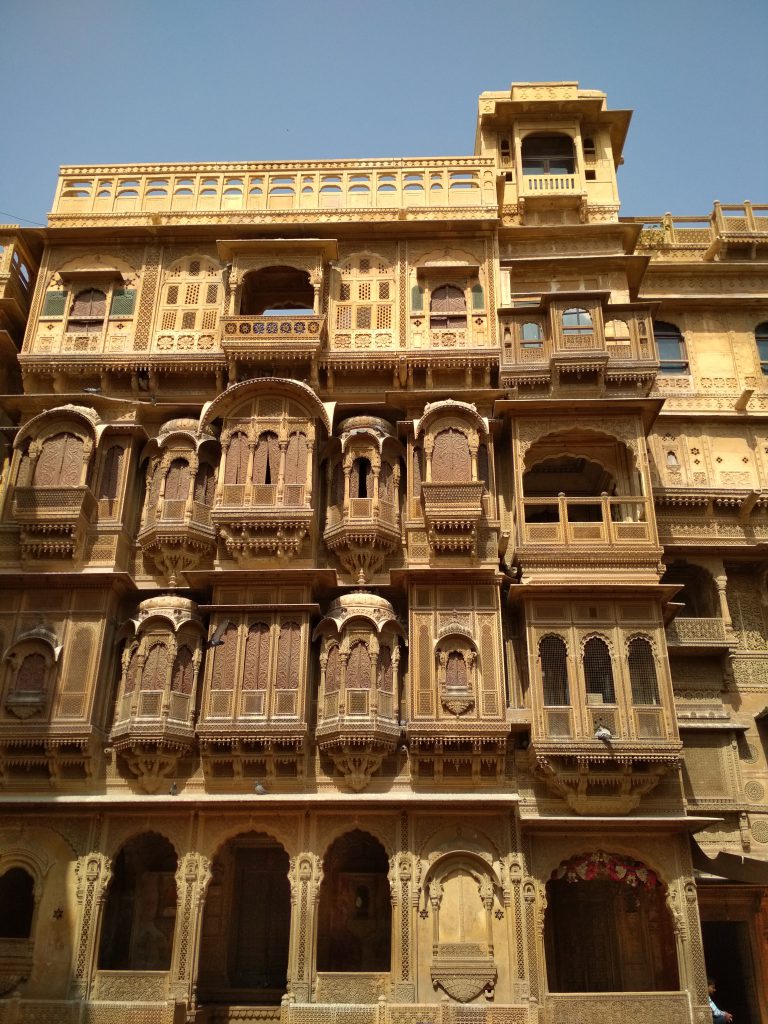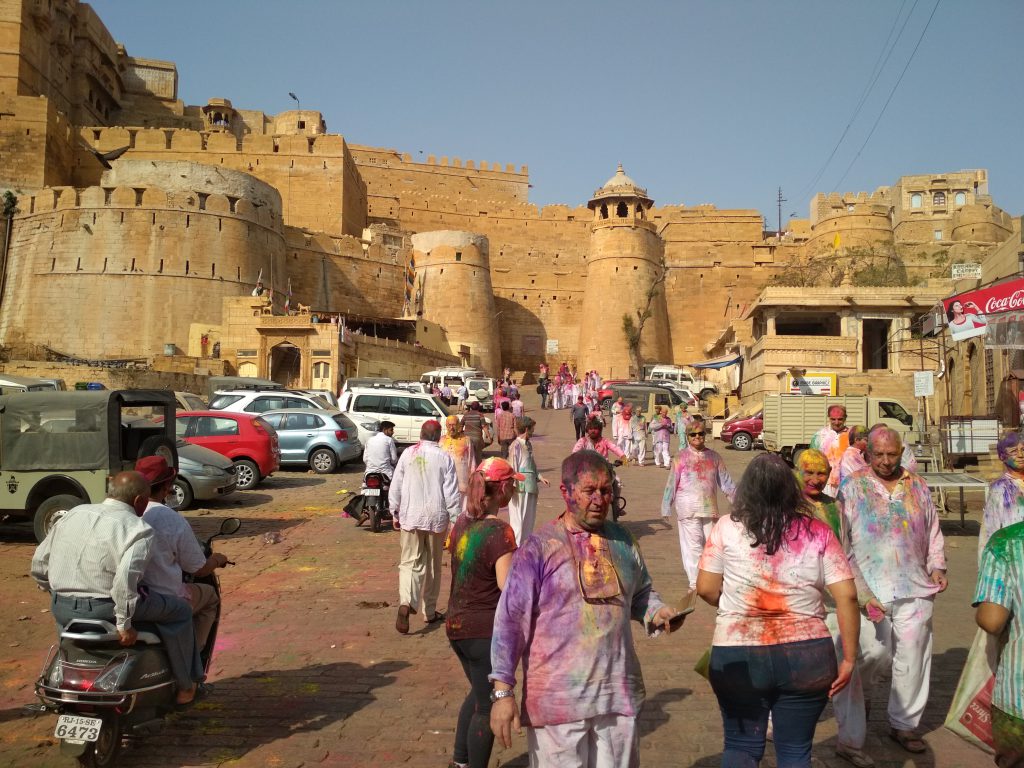 Next day in the morning at around 10 we left for the real Indian Holi festival we were so excited about to see. I think that everybody knows Holi and the colors, but in India it's not just about celebrate and throw some colors on each other while getting drunken, it is about start over with people by painting each other's faces. Finally, the meaning of Holi, "Hate out love in", made totally sense to us – a nice tradition which do make the western versions look bad.
The festival was intense, as every person painted and hugged us, but it was fine, still we looked like a painting afterwards.
Worldtrip Berlin Tip: ATTENTION: If you are a woman, please make sure to join the celebrations in company of a guy and more in the early daytime then later. Womans are officially forbidden to celebrate Holi, but it's tolerated for foreigners. Still you have to know, that the police isn't working for 3 days and every crime (including rape) will not be judged. Once the guys will get to drunken, you might get in serious trouble. Most indians are nice and respectful, but there are some that will try to touch you or do even worse. Stick to a group that includes guys and you will be fine, but you have to deal with the fact, that you get still touched at places you don't want to be touched. The endless celebration of painting each others face and hugging can be even for guys quiet stressful at one point, so you might just do a half-day and go back home before it's dark. Oh and please!: Don't go to organized Holi Festival Partys for tourists. They will be the same electro and throw up color shit you can have at home. That's not what you travelled that far for, right?!