The beautiful, holy, insane place at the Ganges River – and a French President
By 16h night train we arrived in Varanasi – the holy city at Ganges river with about 1,3 million inhabitants. Once arrived, we talked to Filly from Ulm who travels around the world by bicycle. He told us on a good whiskey coke that the French president Macron will arrive in Varanasi next day, what made our experience of Varanasi kind off special. Beside the intense experience of all the religious rituals we had a great day full of celebrations because of the visit.
It was hilarious to see how they cleaned the streets Macron will pass, catching the cows and goats and even hide the sewage pipes to Ganges river with wallpapers as Macron was dropped by car at the river and had a boat ride to the main temple – one big mascaraed but also the first and I bet the last time we could walk on an Indian street without any traffic and honking.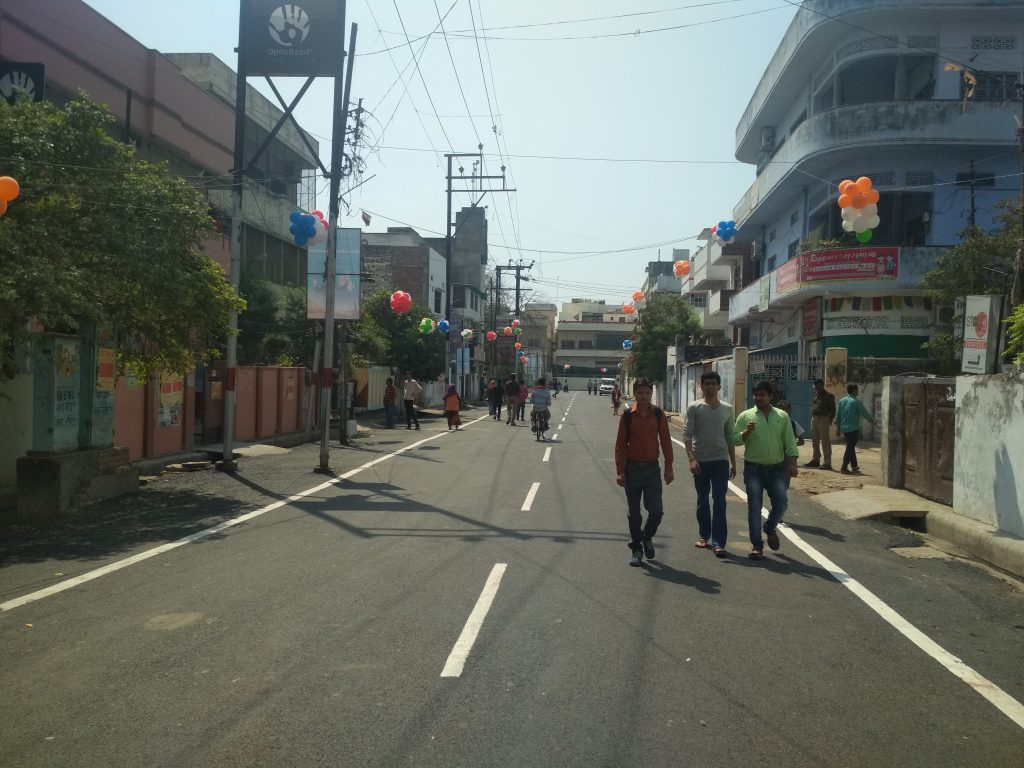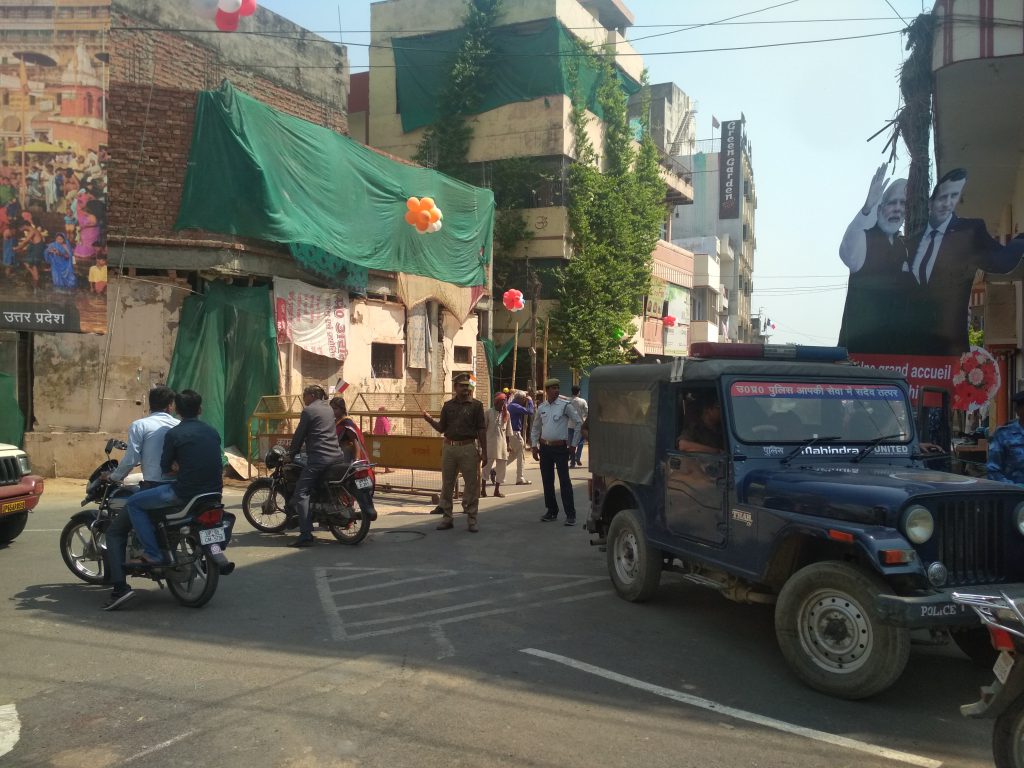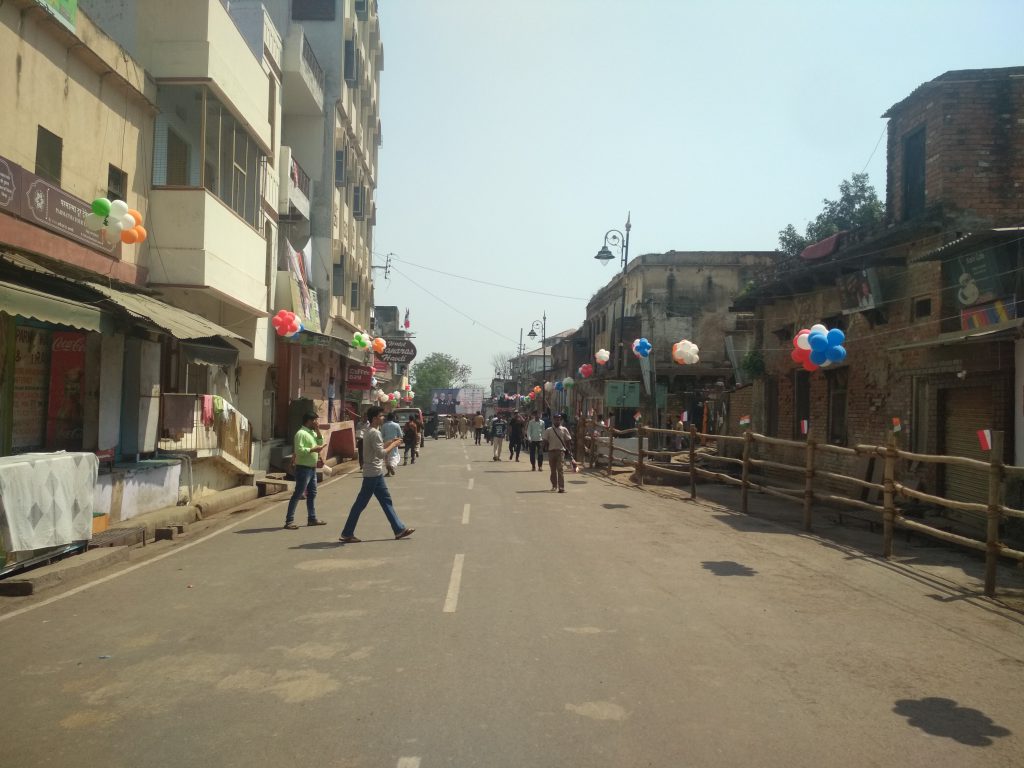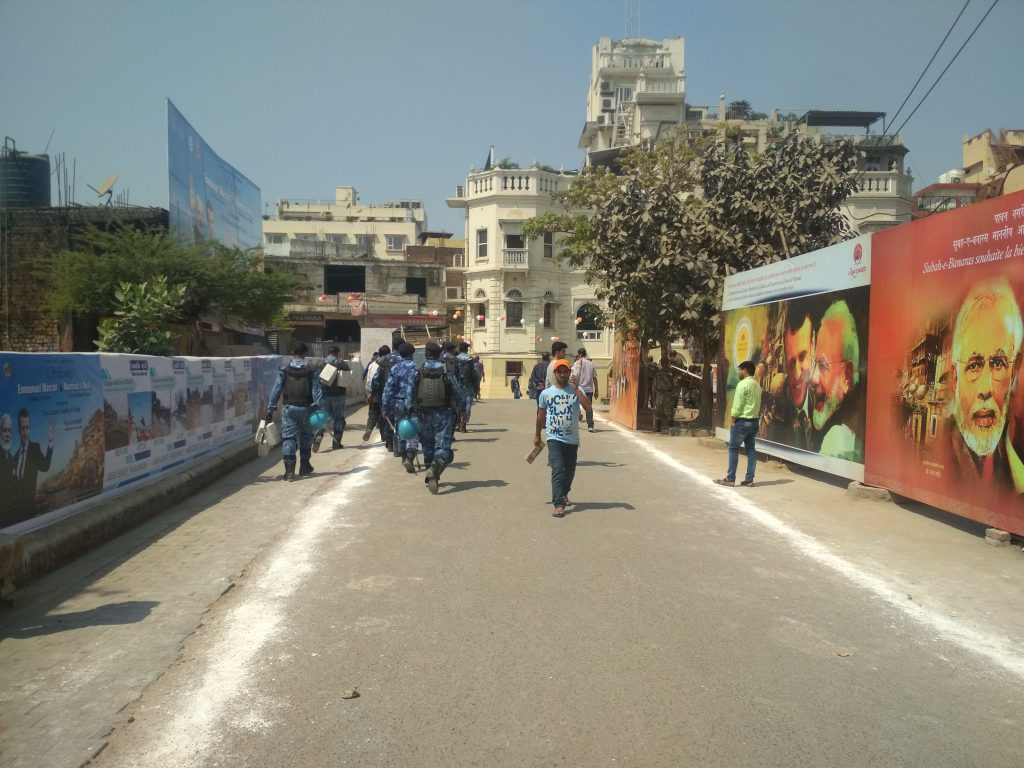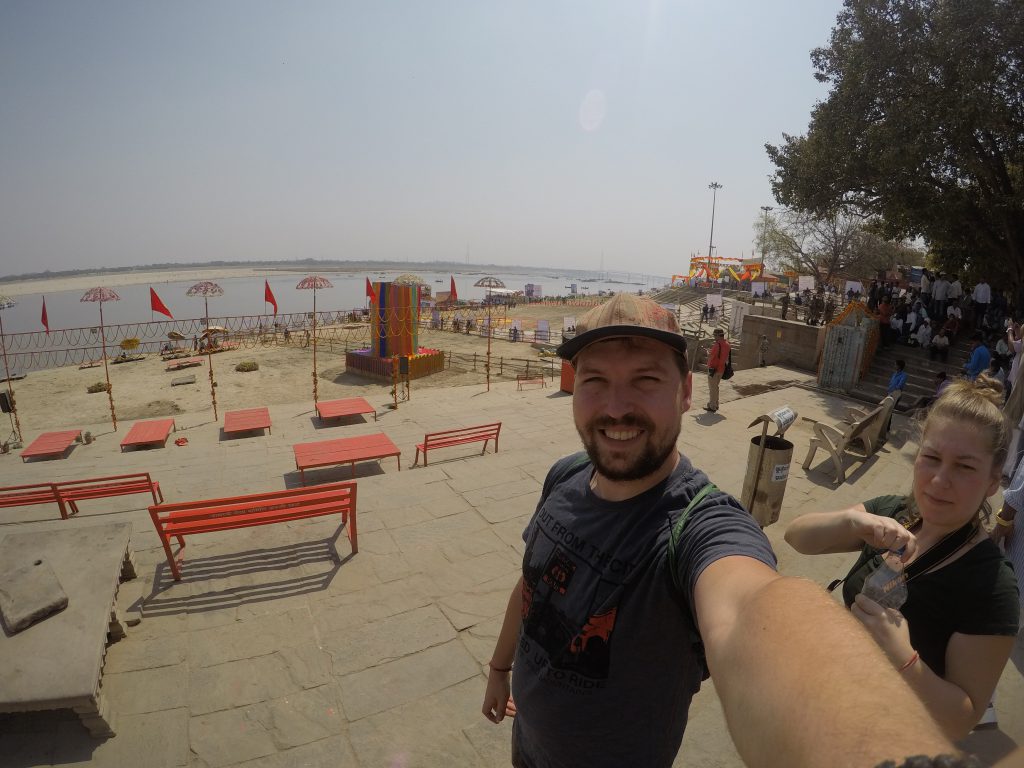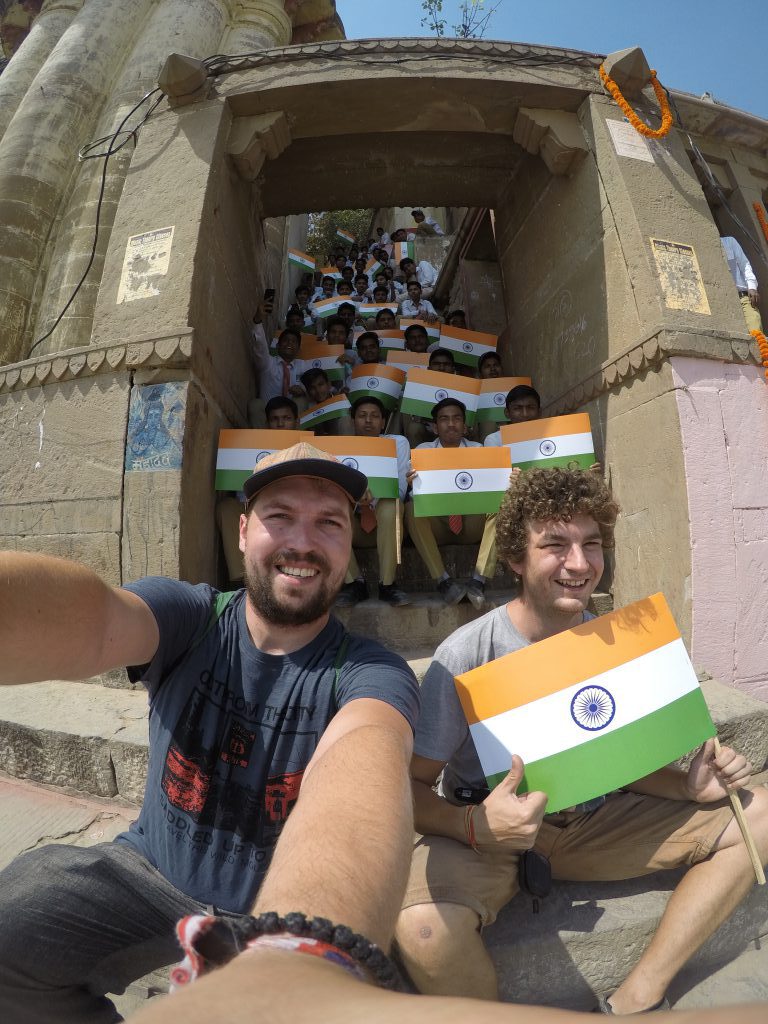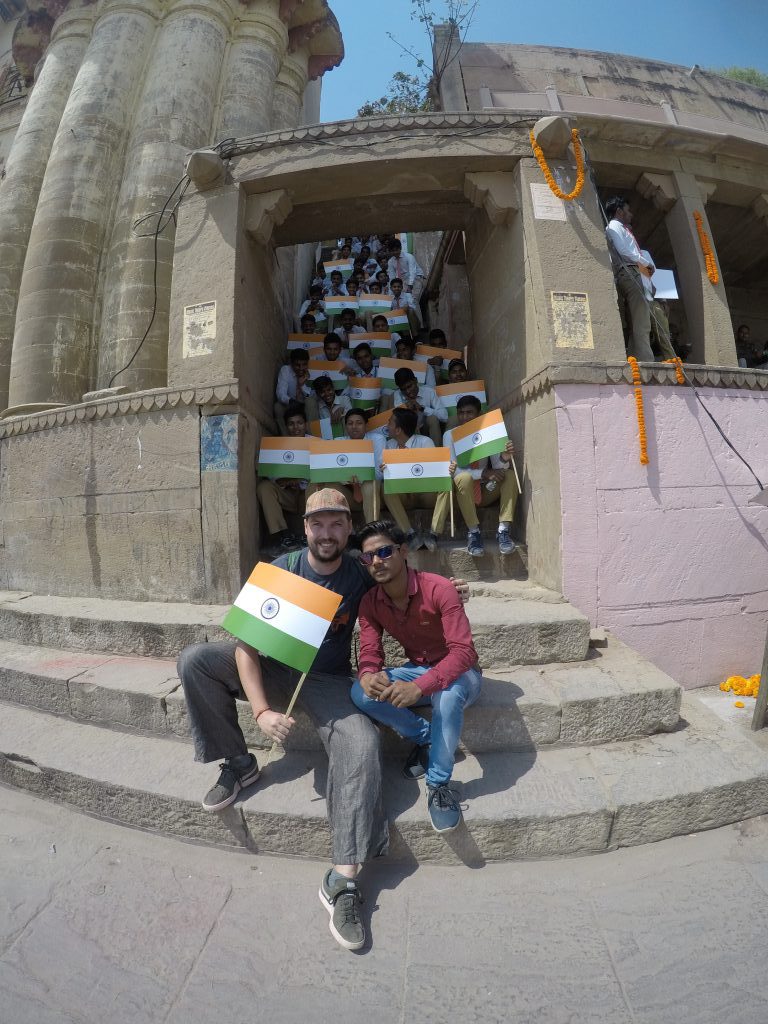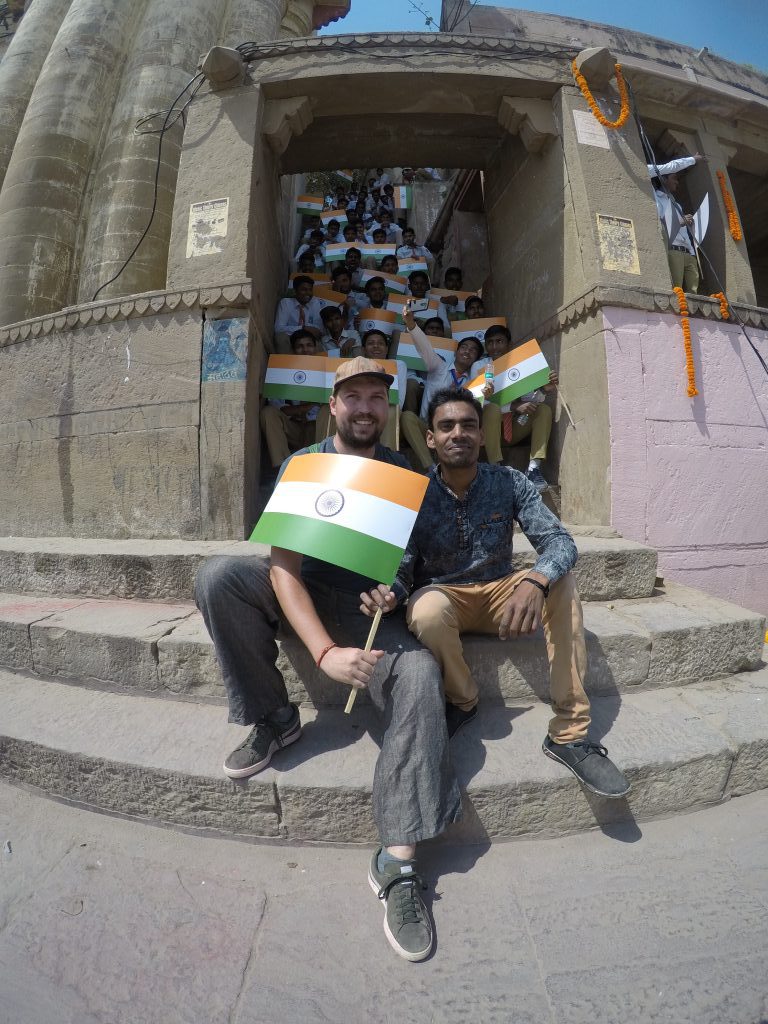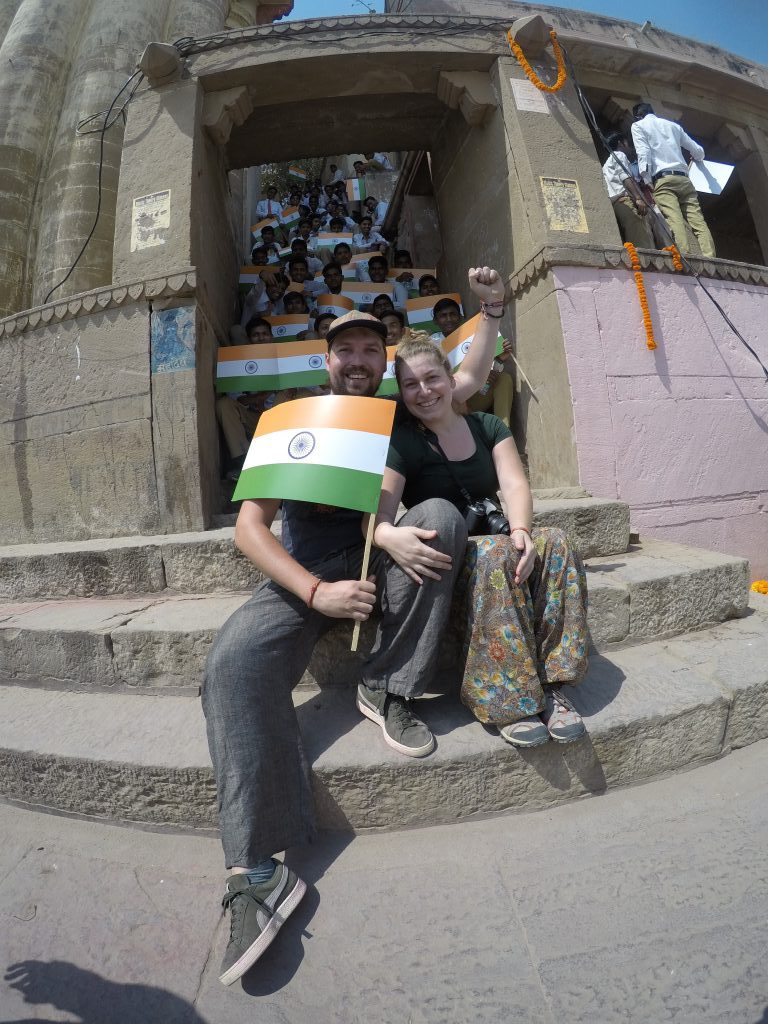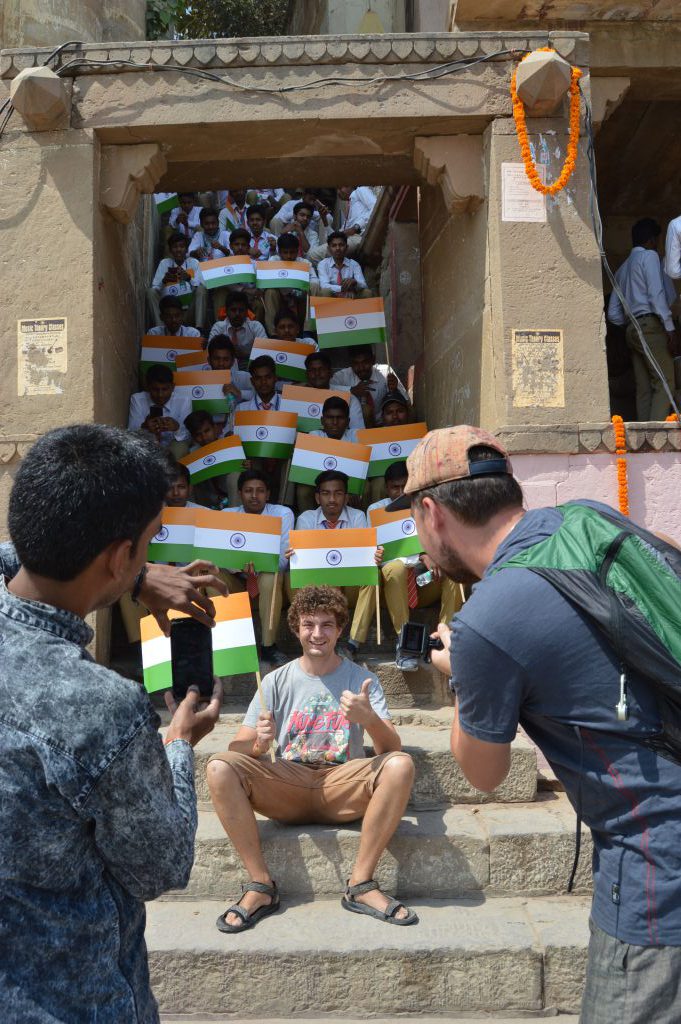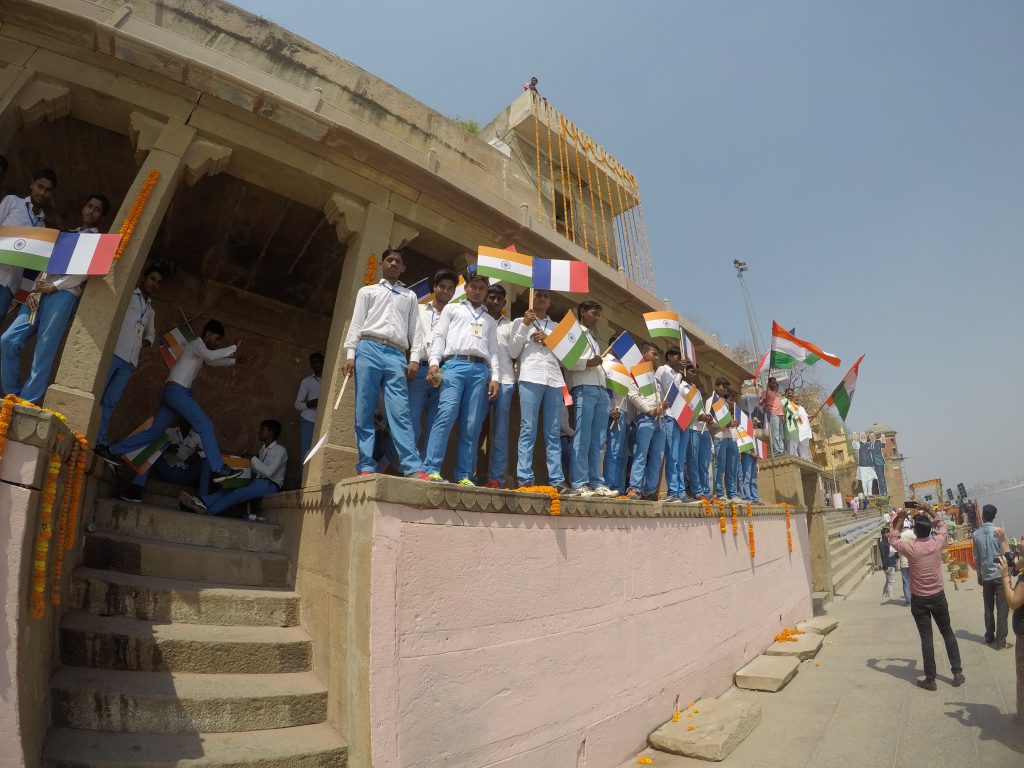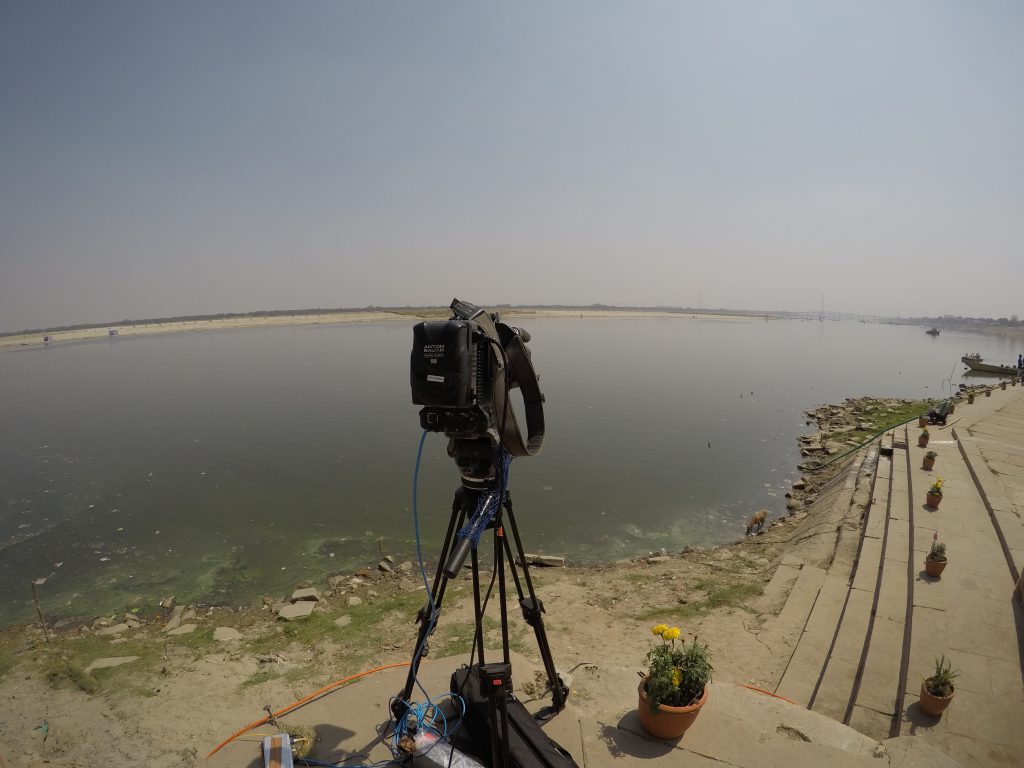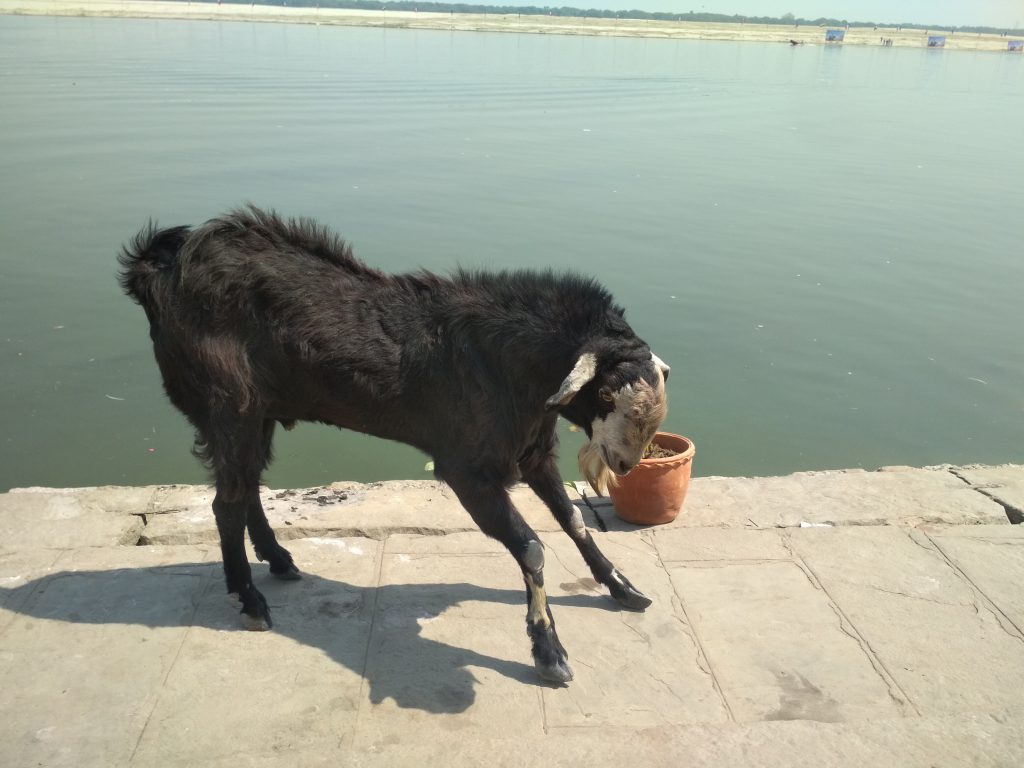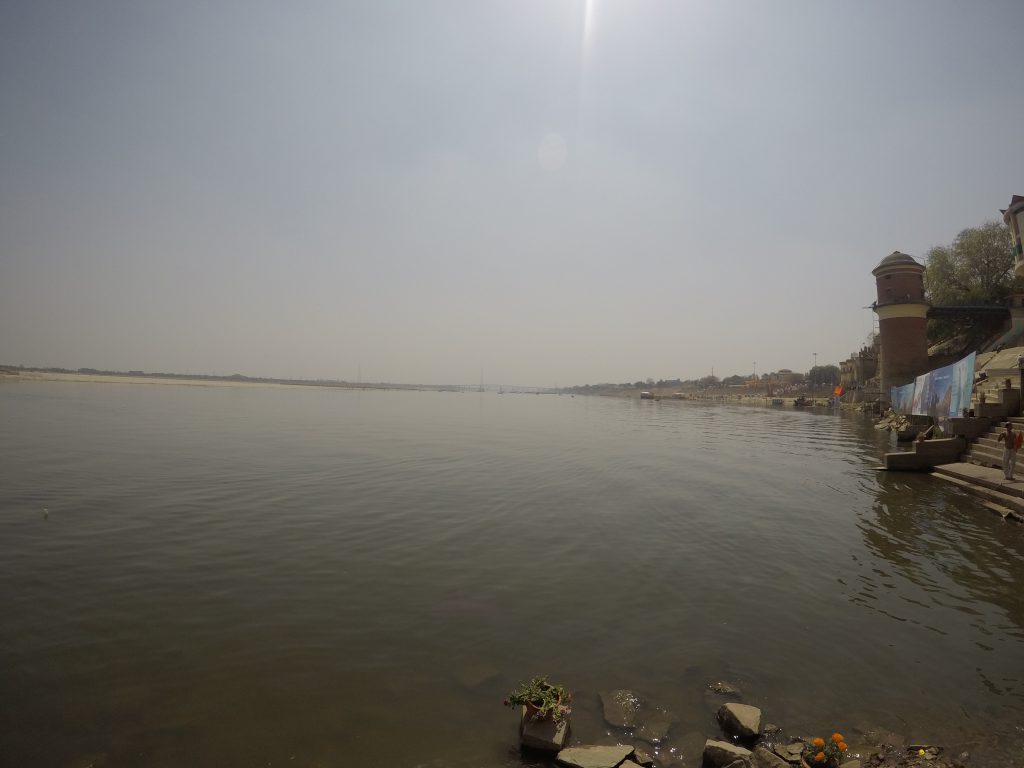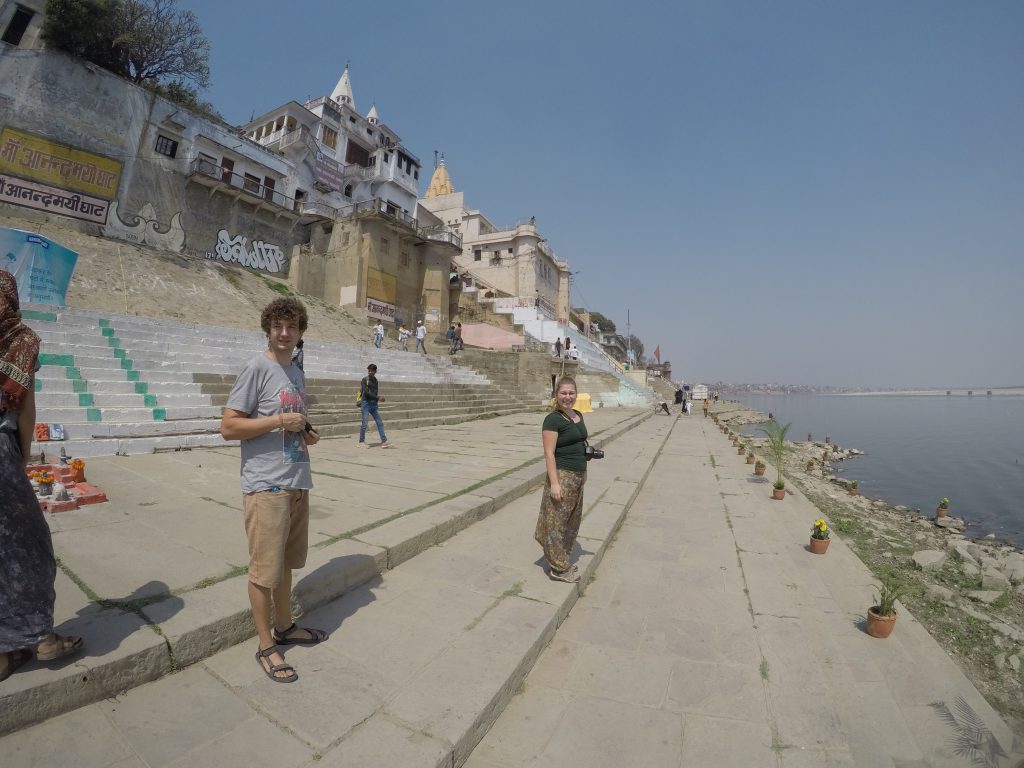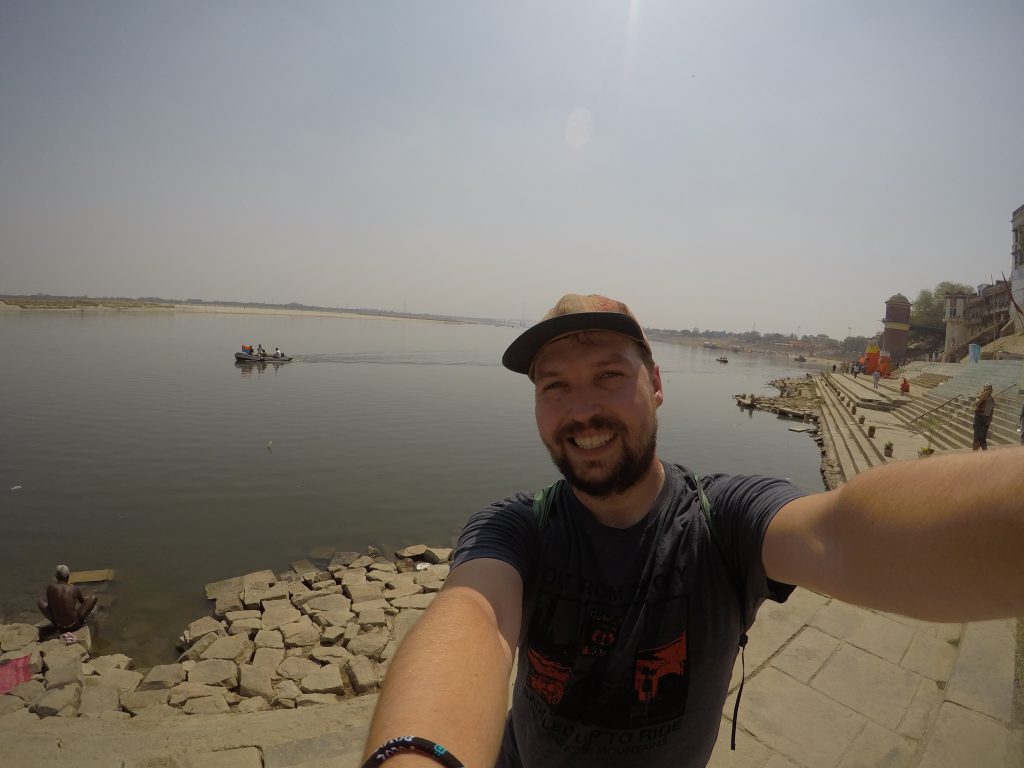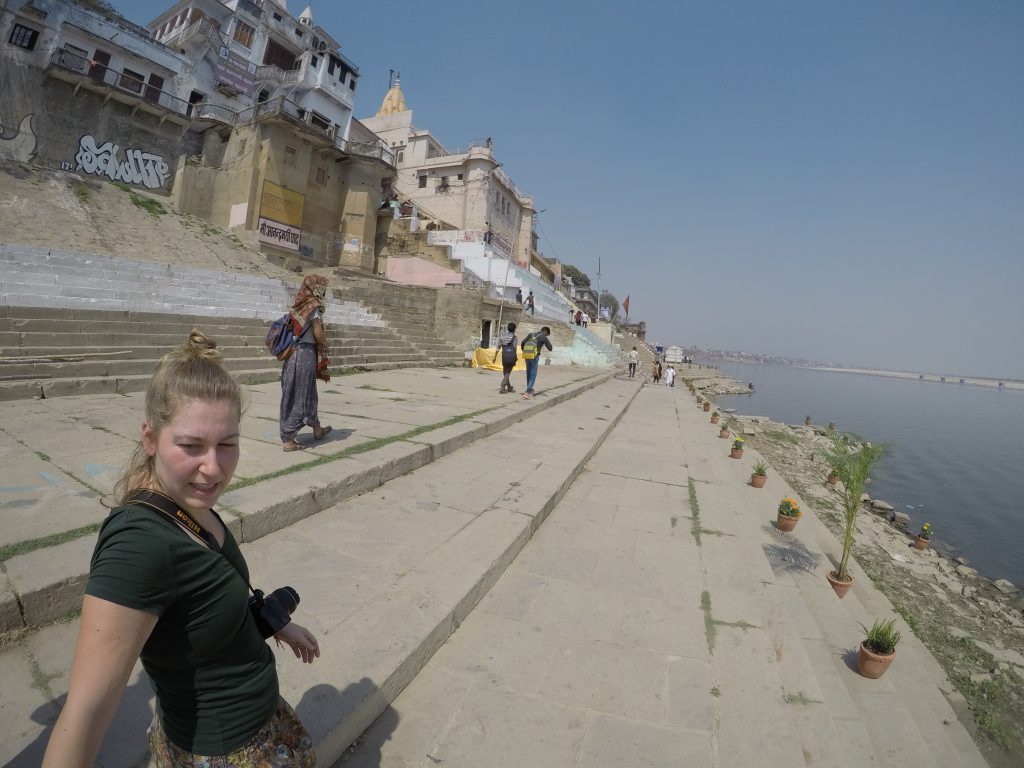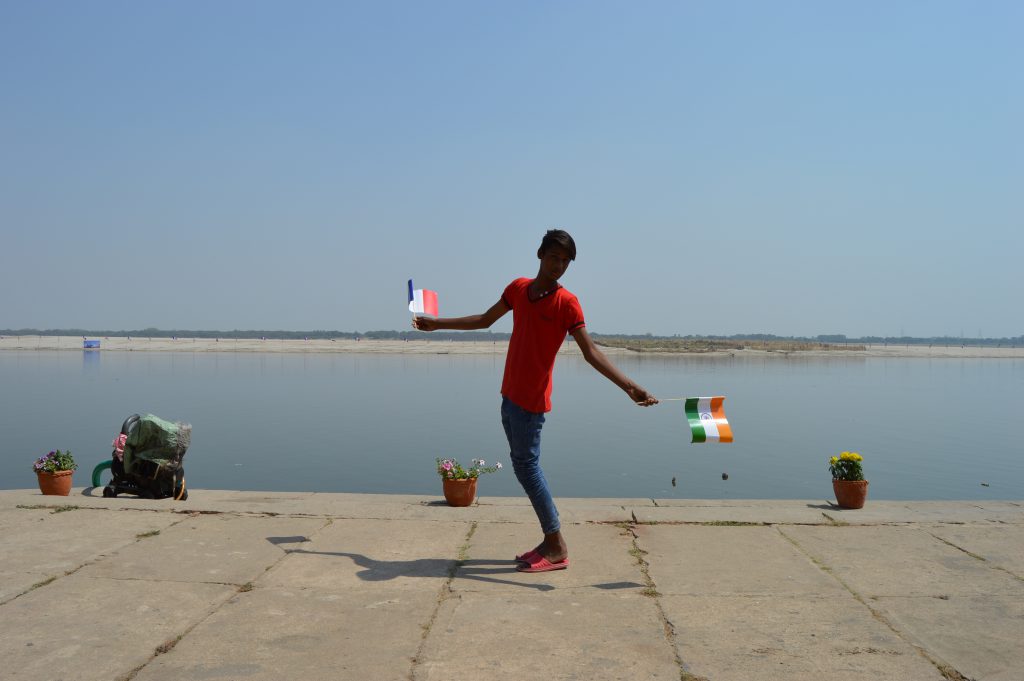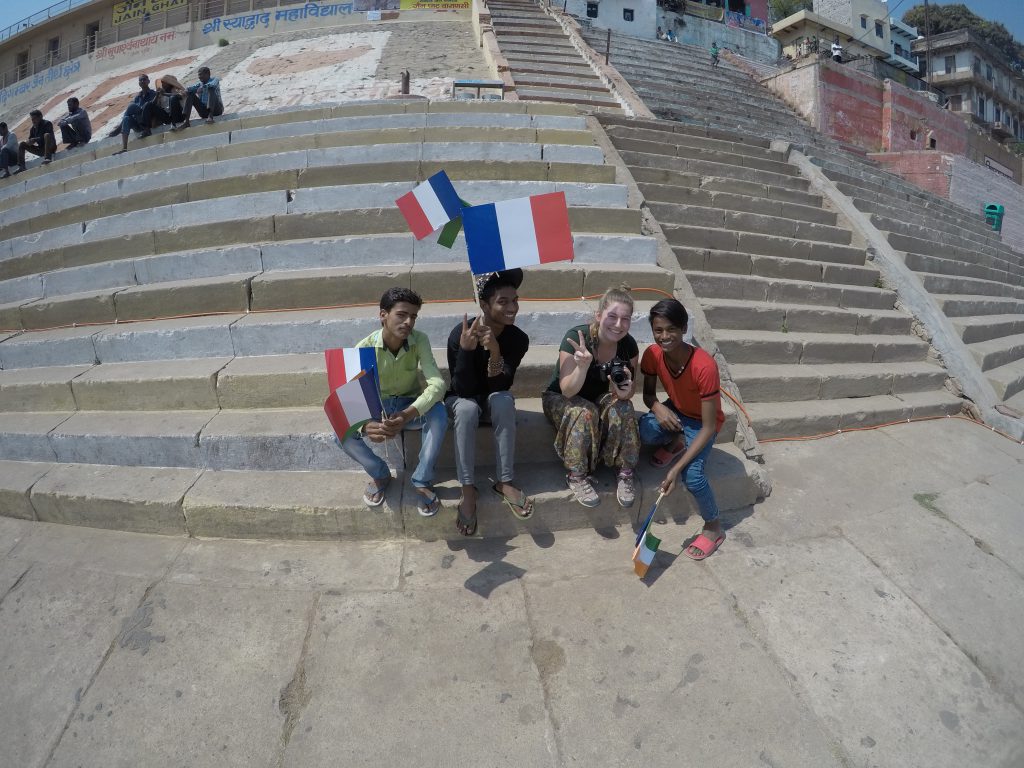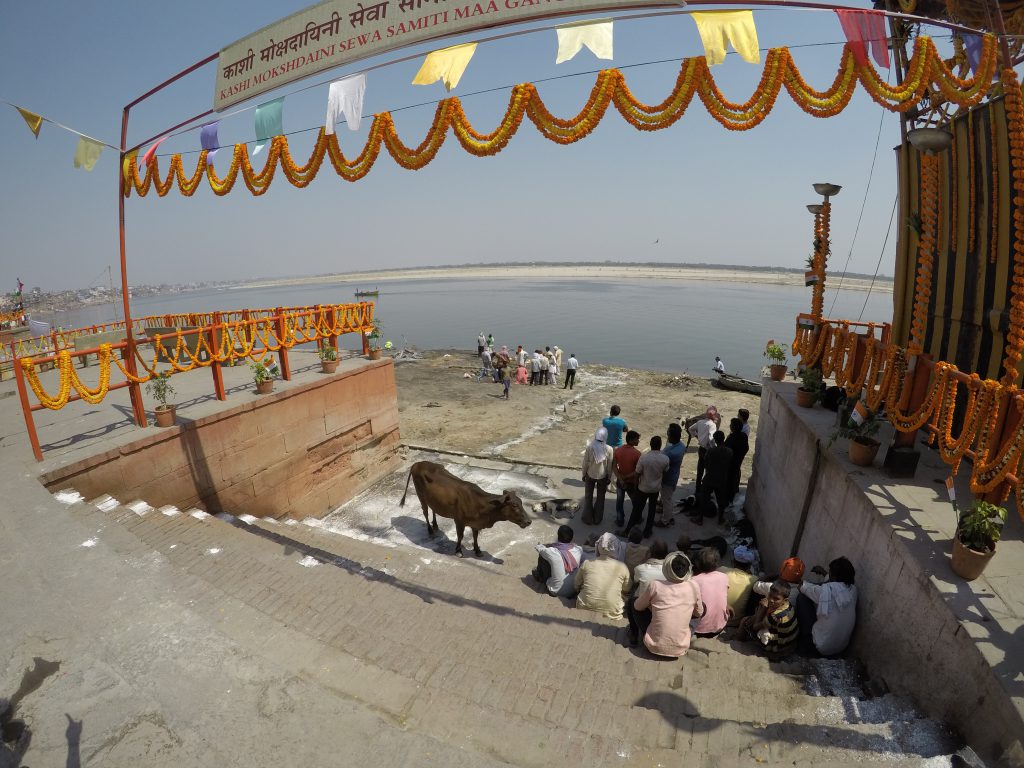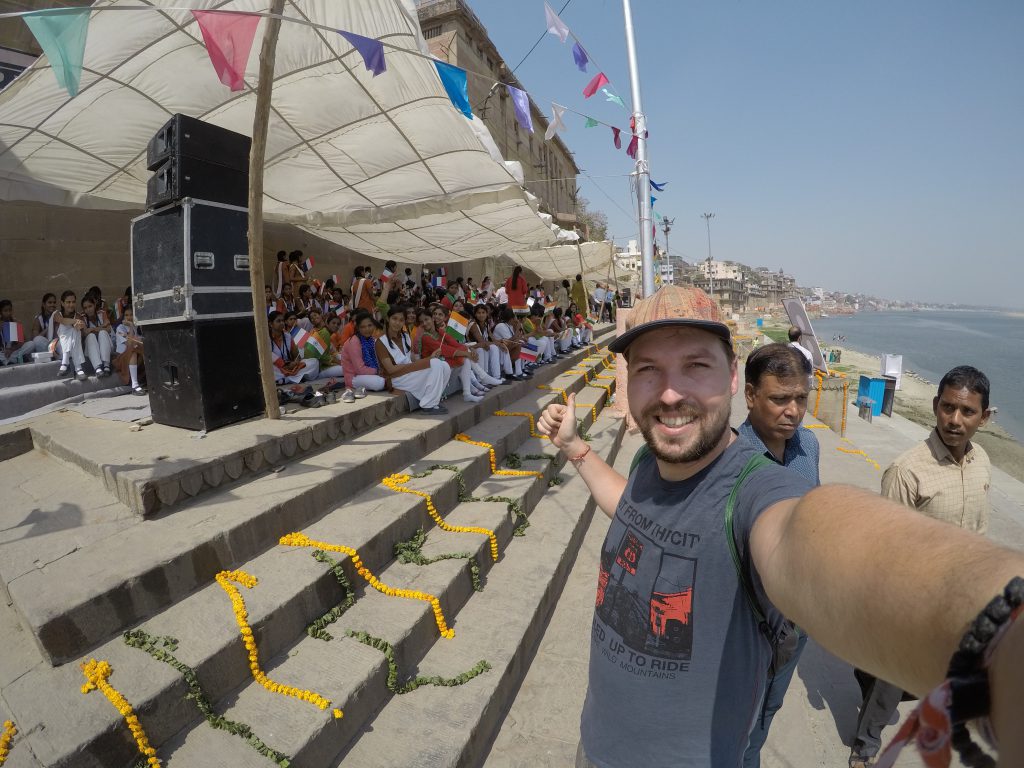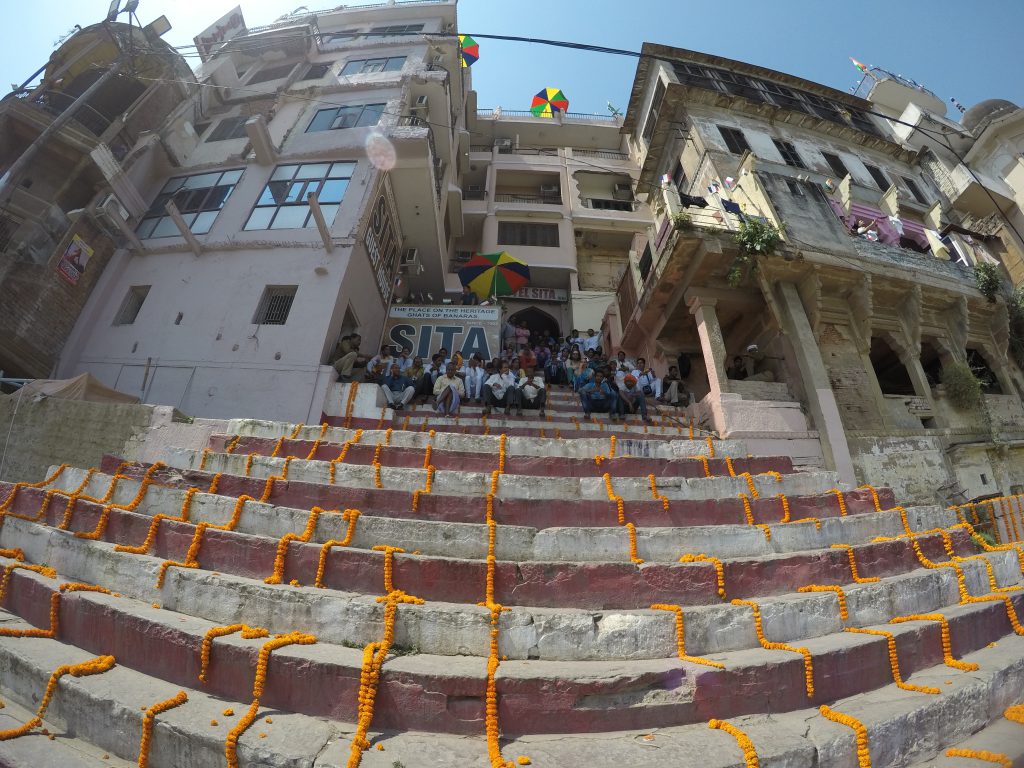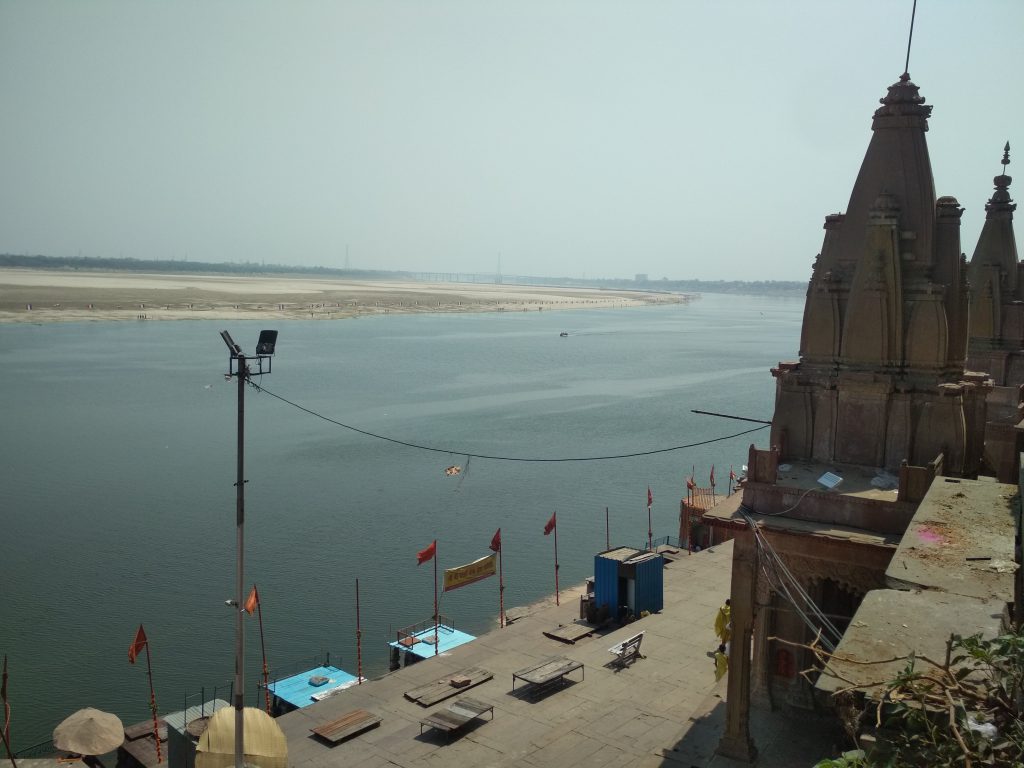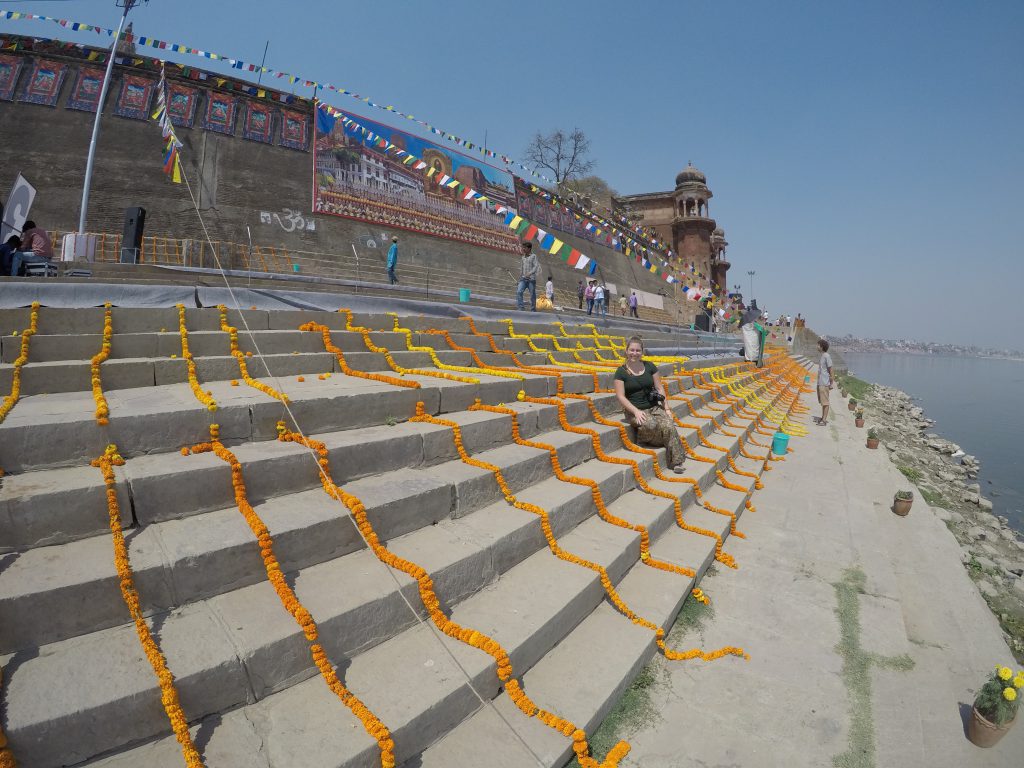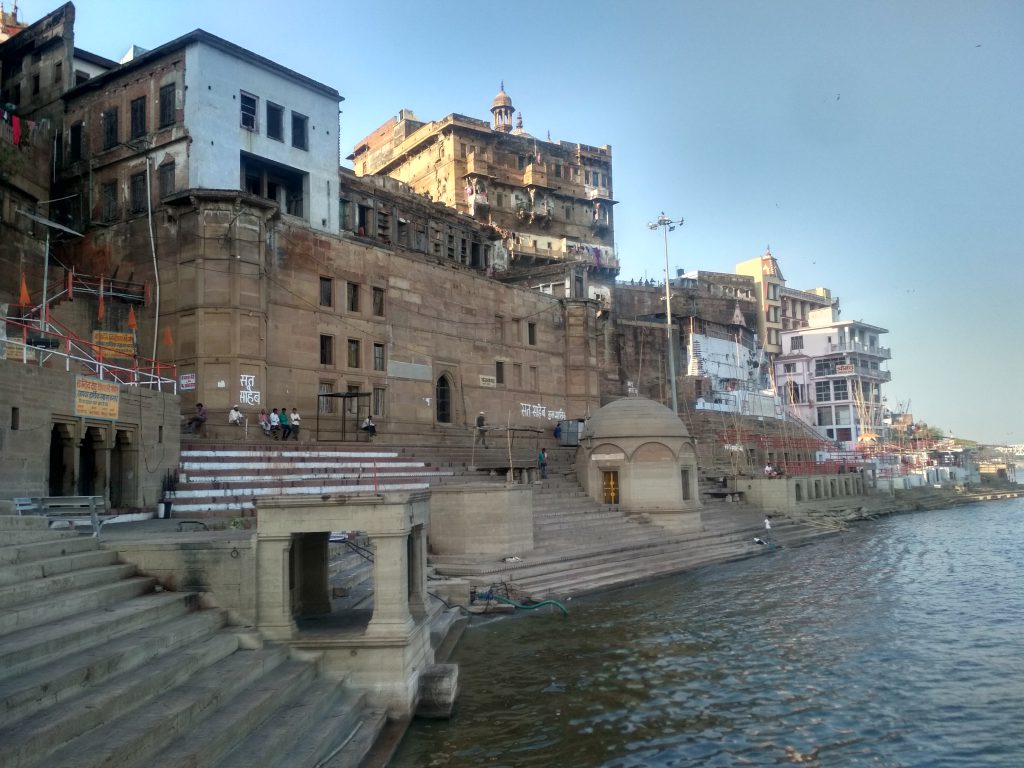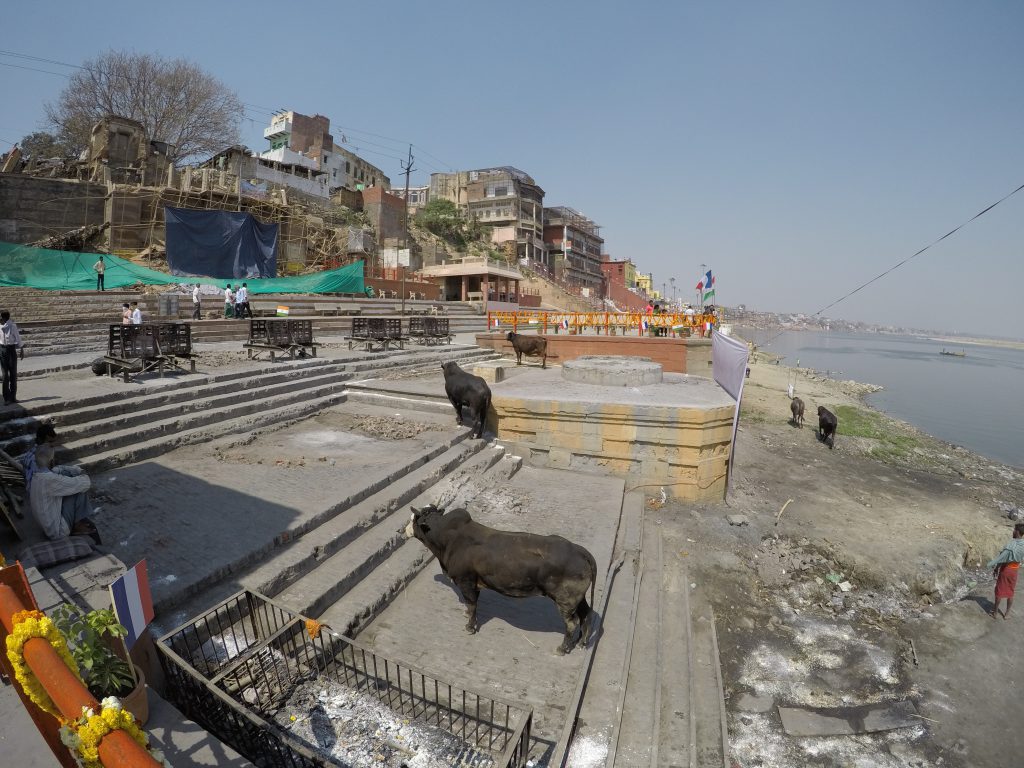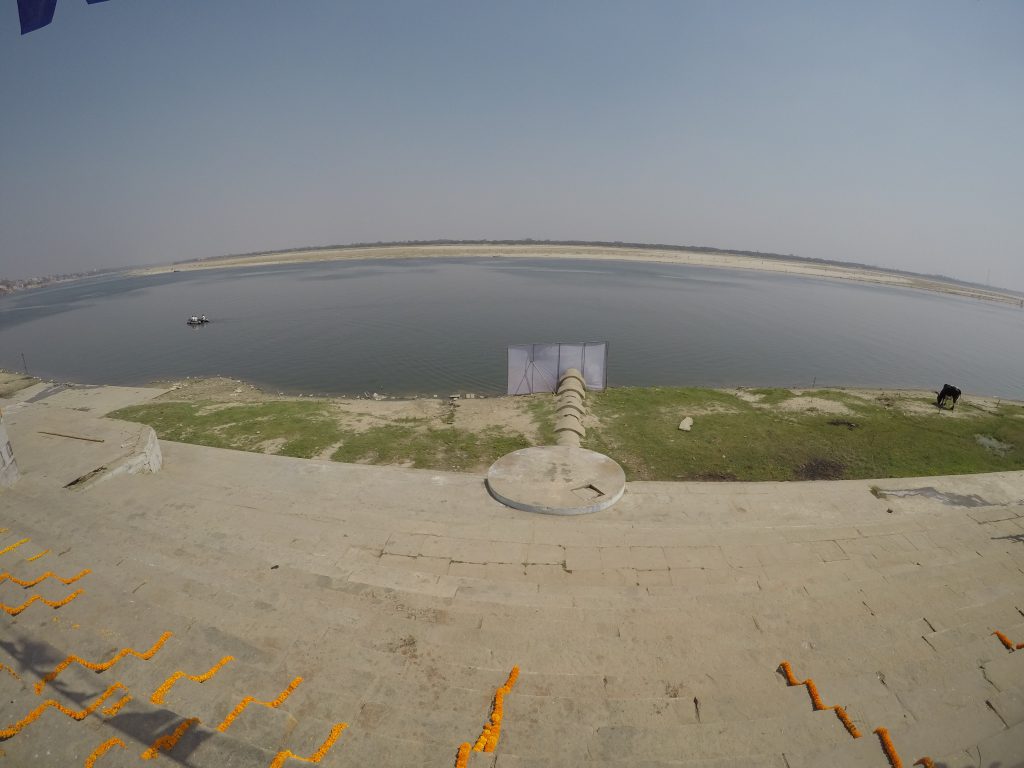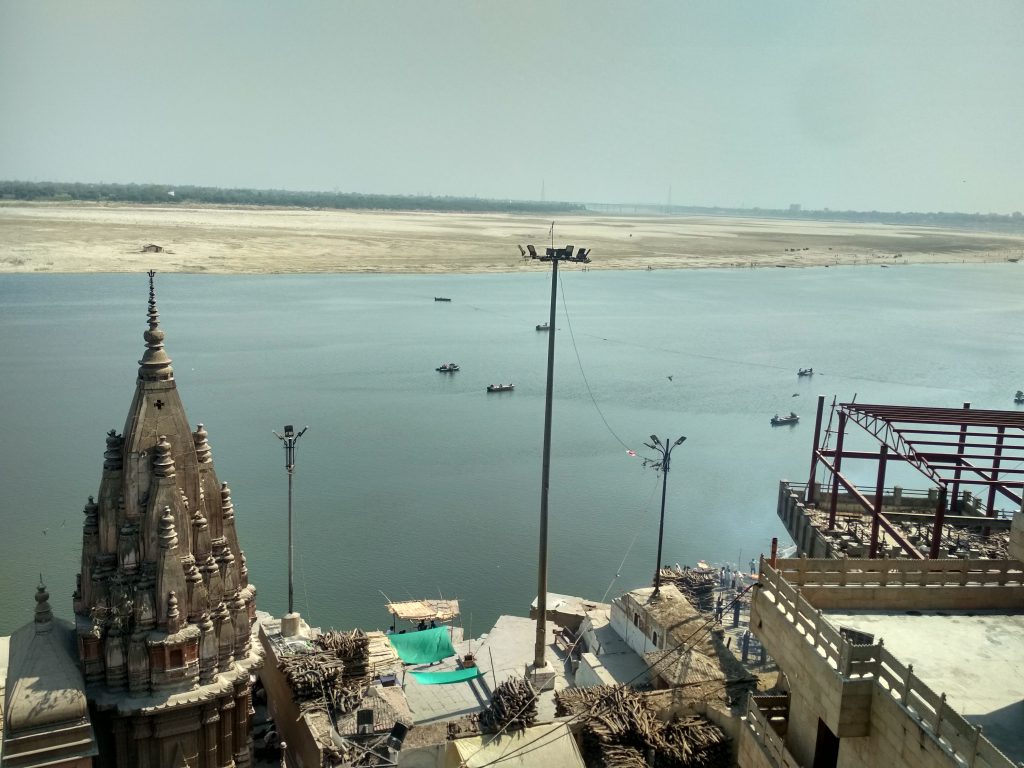 Just some meters away from all the show there is a place, things will never stop running.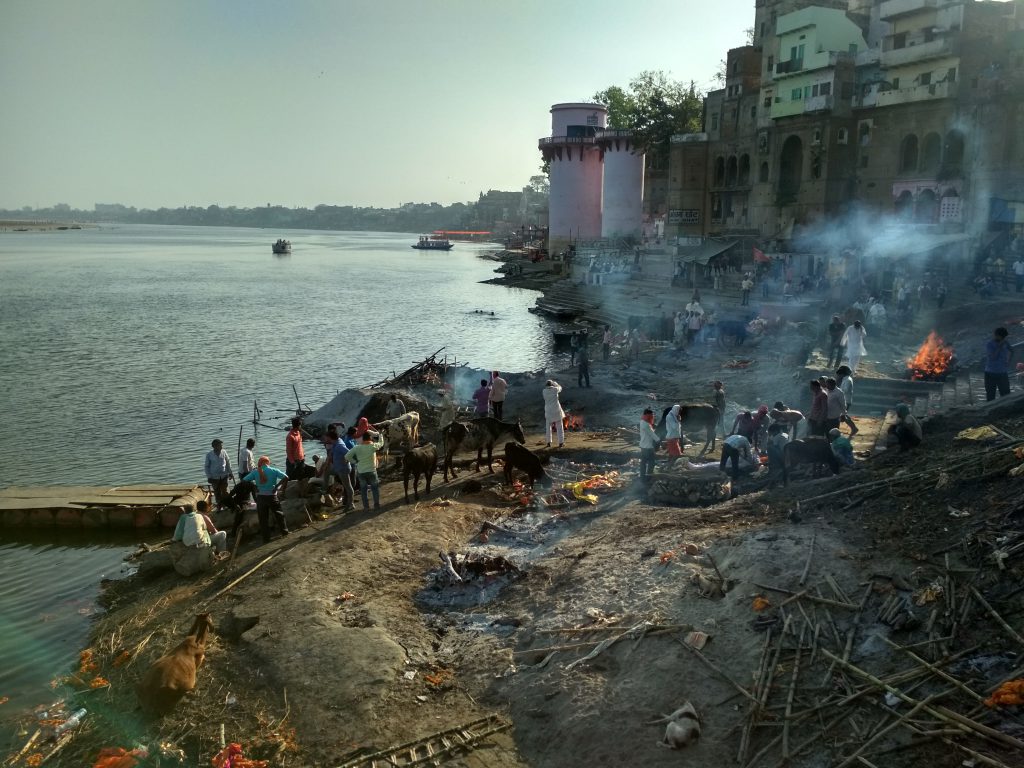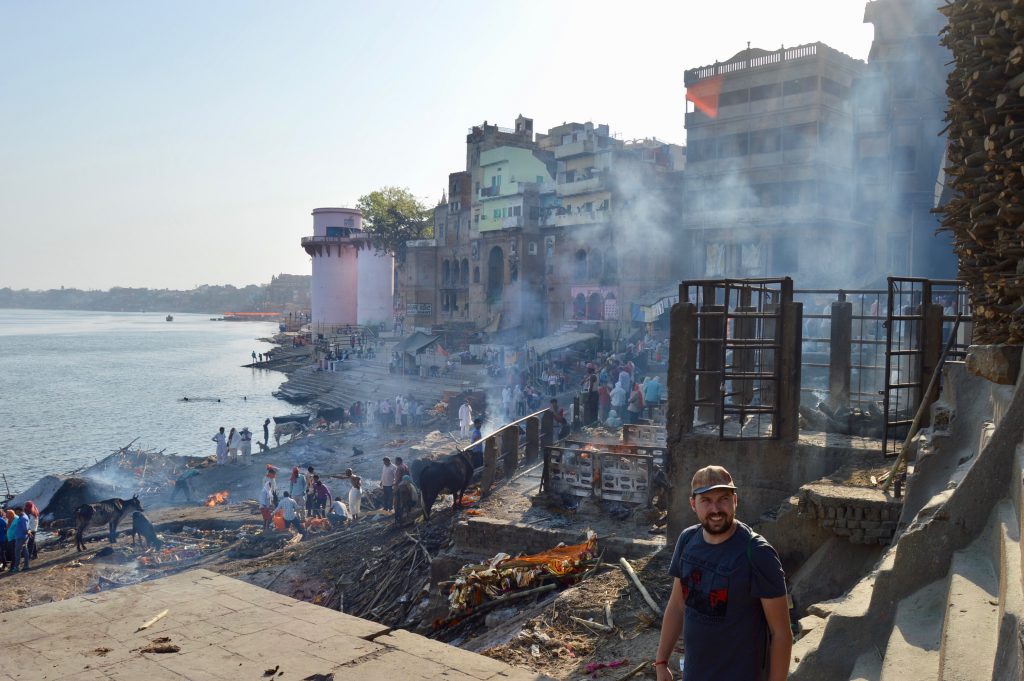 The mythos says that Shiva was burned here about 3500 years ago and since then it became a holy place. The fires at this place didn't stop to burn bodies since that day – not even one second as the people believe, that it is still the holy fire of god Shiva burning at this place.
As impressive as this tradition is, it is also hypocritical. As many people will know, India still has a strong caste system. In this case there is one caste running the holy place since the beginning and use it to rip off poor people those days. A kilo of "holy wood" will be about 5€, the needed amount is 60kg – In a country where the average income per day is 0,28€.
Worldtrip Berlin Tip: Taking a photo of the holy place isn't generally forbidden as you will see no sign saying this (like it does on the holy lake in Pushkar) and you will also see locals doing photos but be aware that people take this super serious in India, so make sure who is around you and ask them respectfully before. Still be aware of the body burner people, they are mental and will try to surround you and make you pay a fake fine of 500$ or throw the camera in the fire (A day before we were there, they threw a nice Nikon camera of a Japanese guy in the endless flames) – if they come towards you just leave the place quickly back to the street and go to a shop in front – the shop people are alright and even warned us before we entered about those things. (we asked them about the photo thing before)
Beside the river Varanasi doesn't offer too much. Sure, there will be a big number of temples around, but they are nothing special. Interesting but exhausting thing to do is just get lost in the little alleys close to the river. The things you see in a good and bad sense are intense like the rest of things happing on the holy river. This is a picture of one spot in the alleys – they all look alike more or less.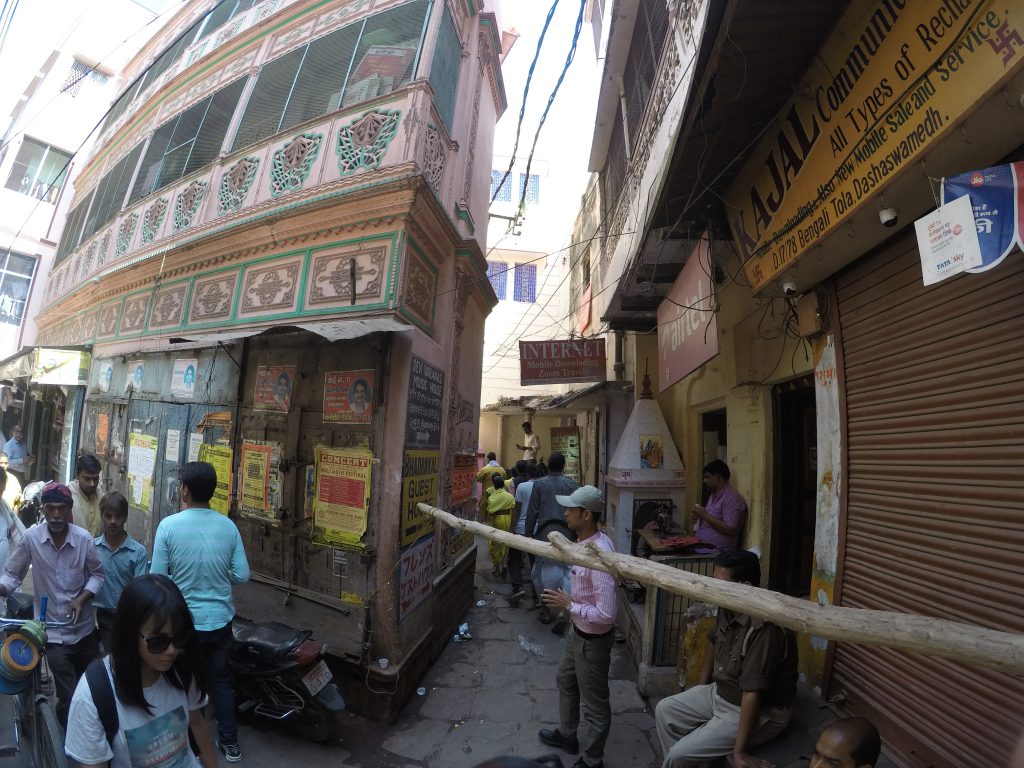 Worldtrip Berlin Tip: One thing that Varanasi is famous for is the religious show at the river starting every evening on sunset – don't miss that on a visit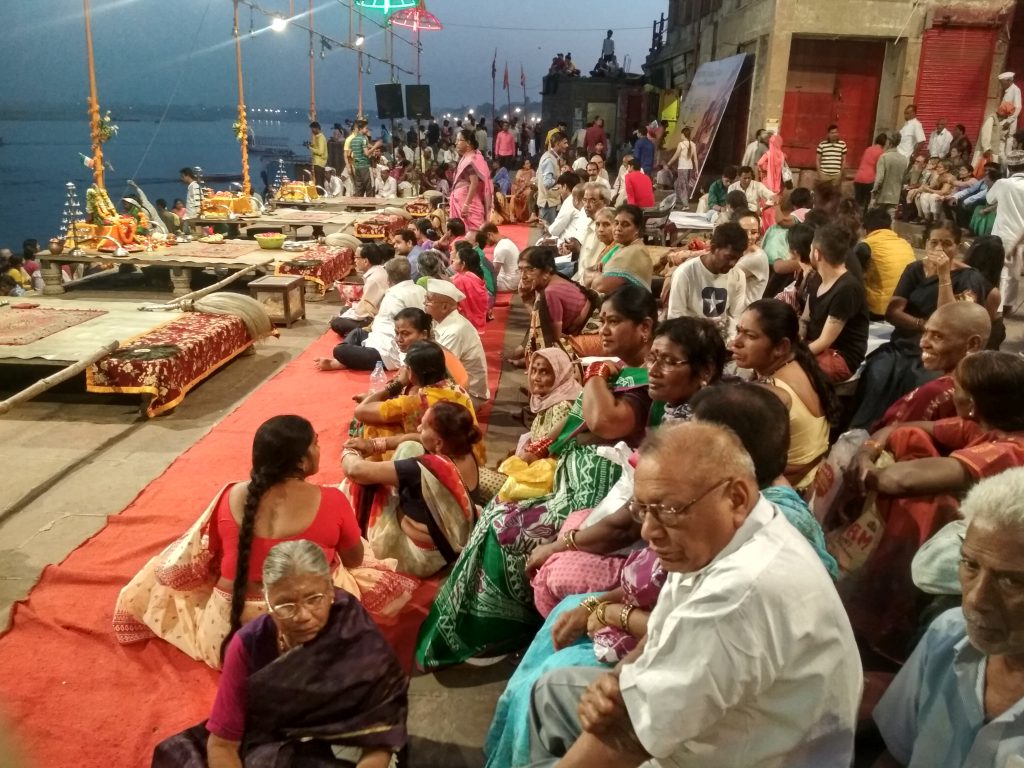 Please share your experiences, tips and tricks about Varanasi in the comment section to help others!