Next place we decided to stay somewhere in the south of the Island, a bit outside of the typical places. So we picked Kobalana and looked up a "Kabalana Hostel", which we didn't found, so we ended up in "Palm Paradise". As everything happens for a reason, this was a little paradise directly beachfront and the people who run it, 3 brothers and their wife's, are real sweat hearts. Especially for people who like to surf or just want to relax a bit or do both, this is non-plus ultra.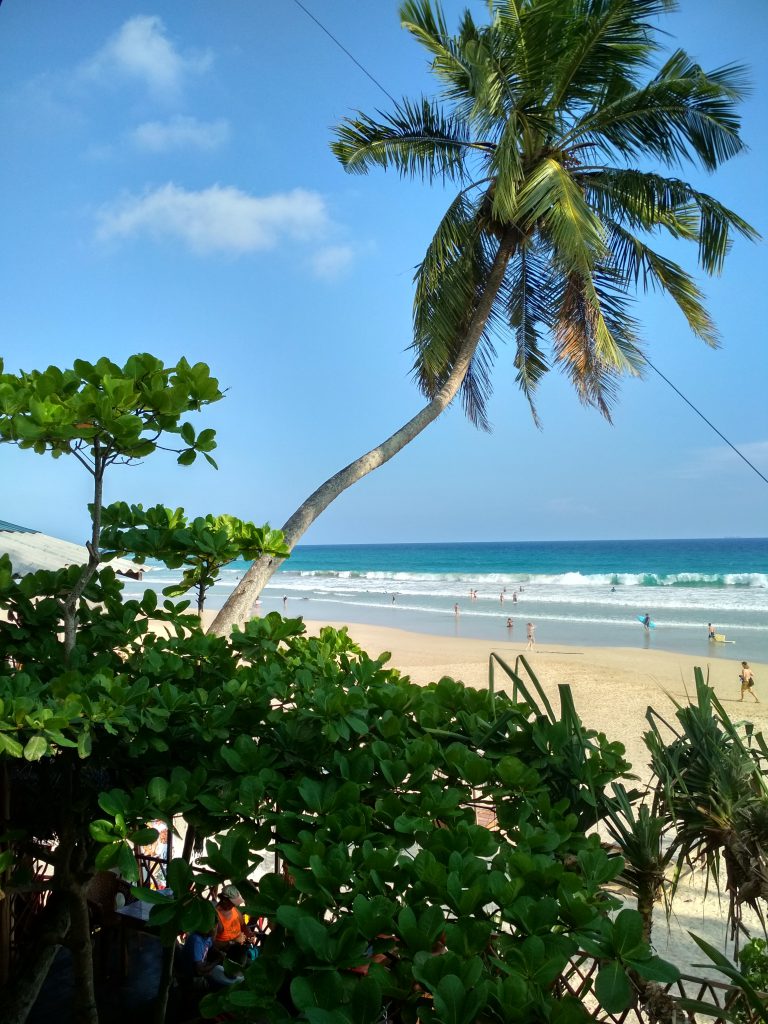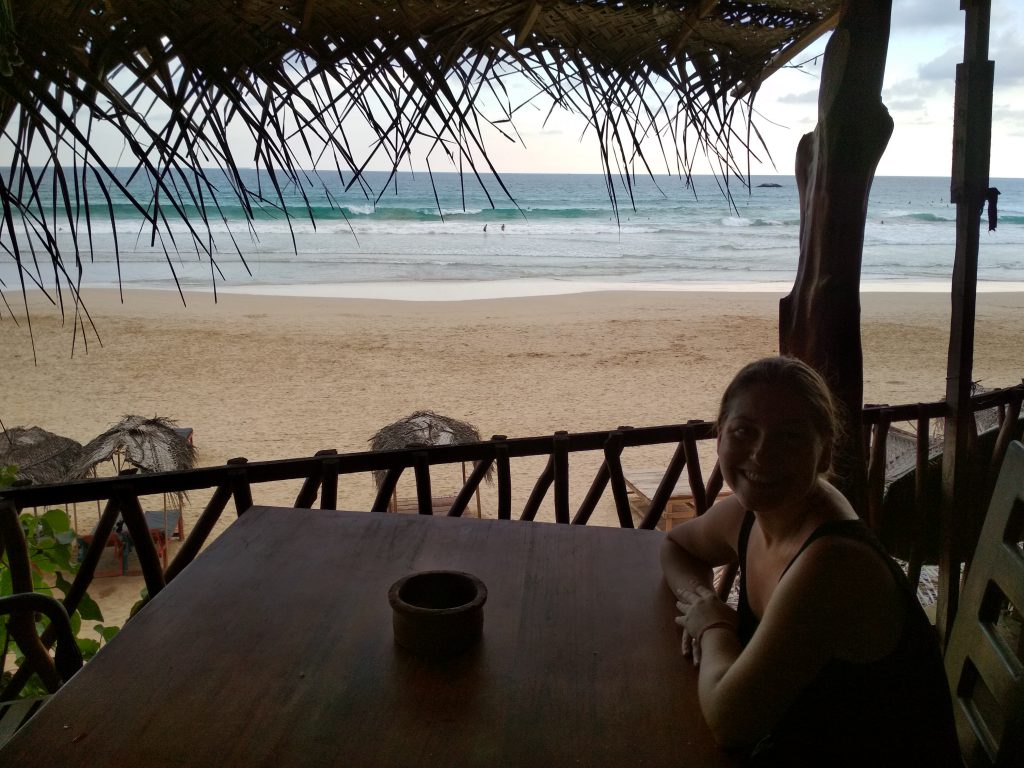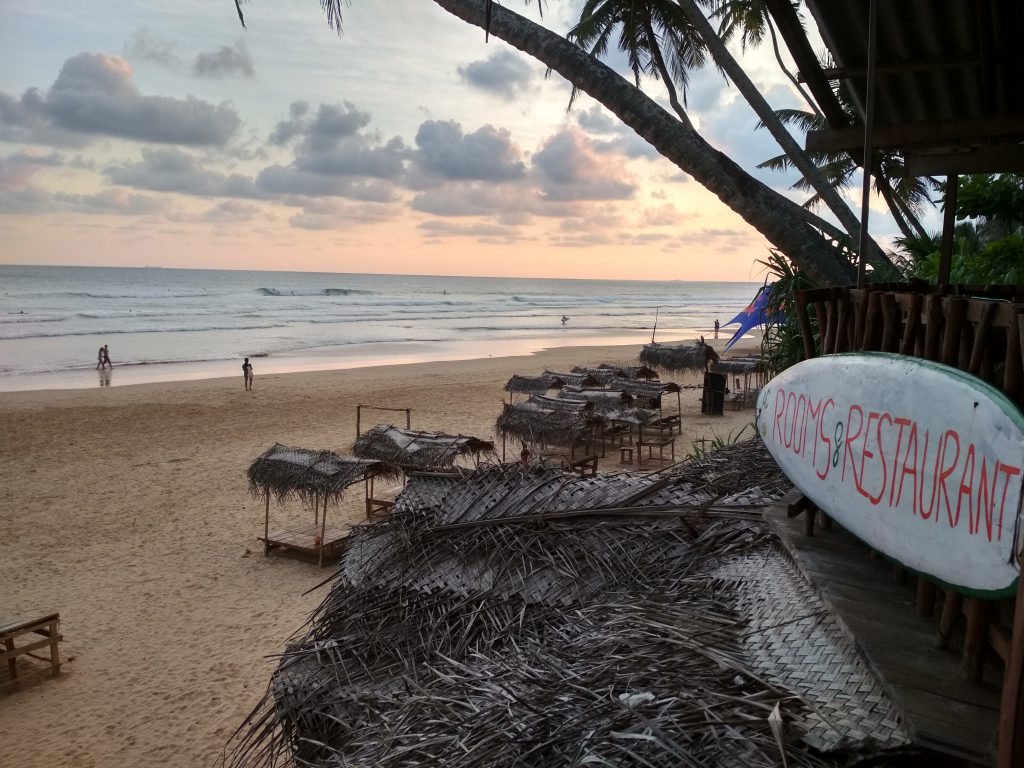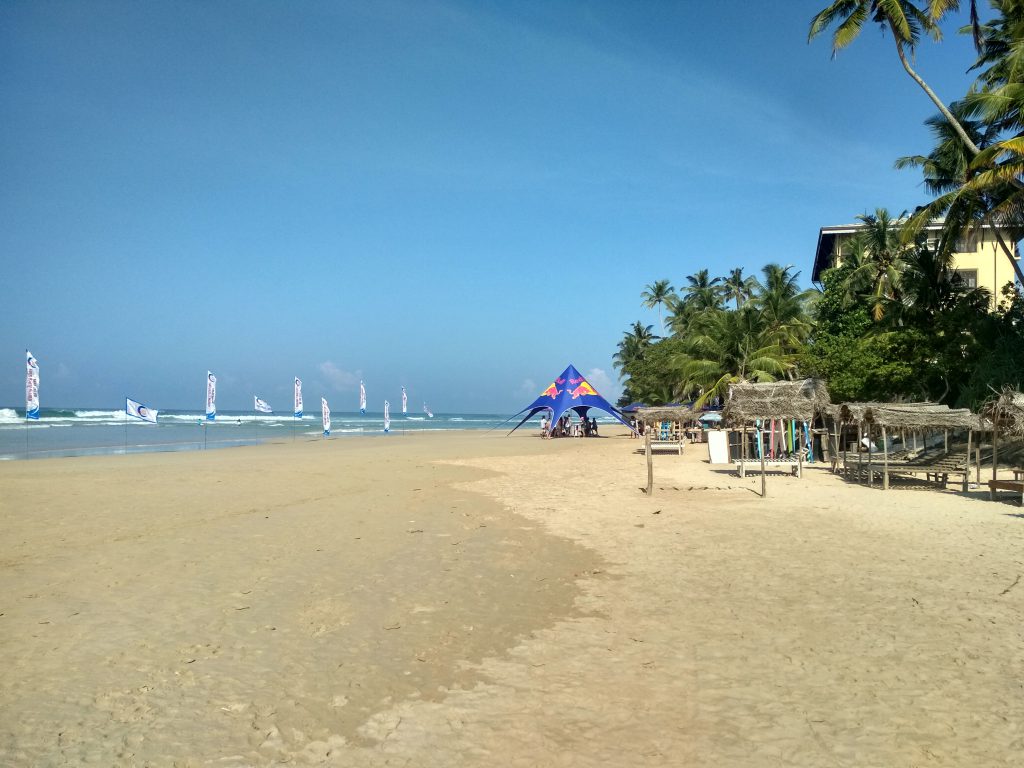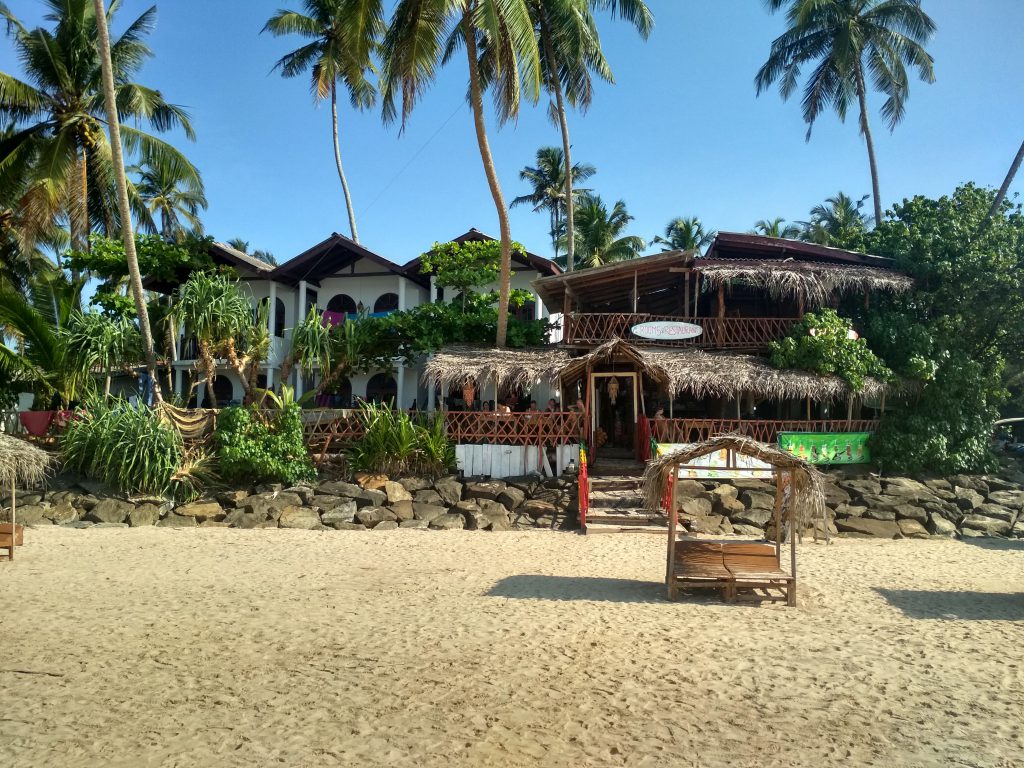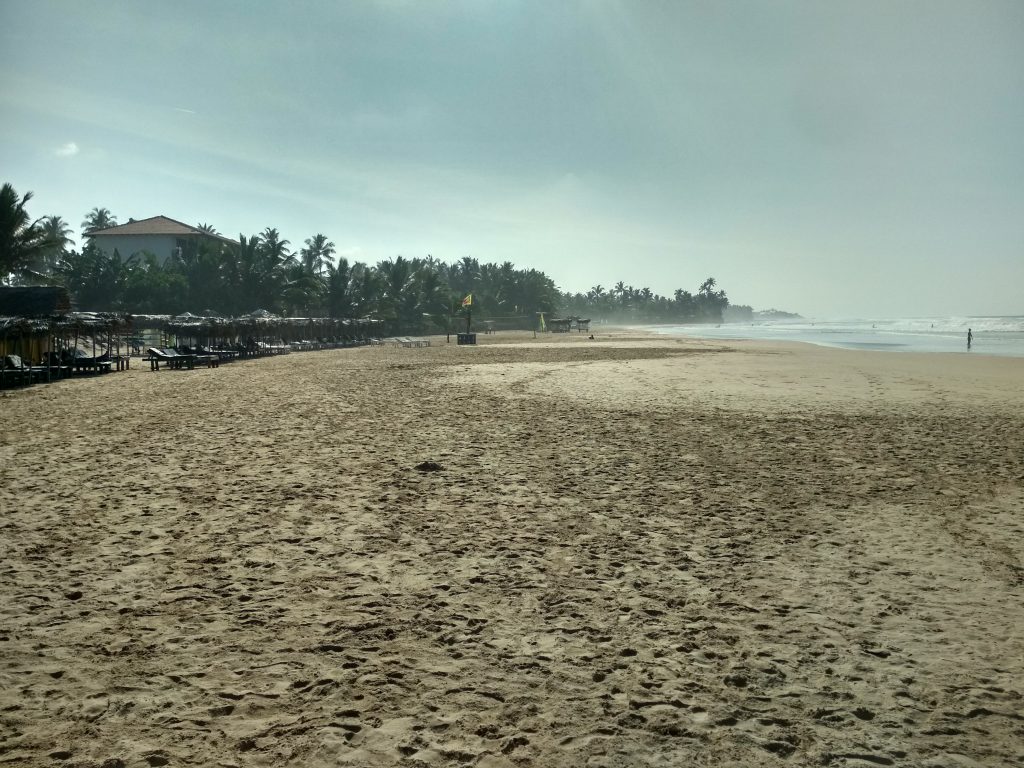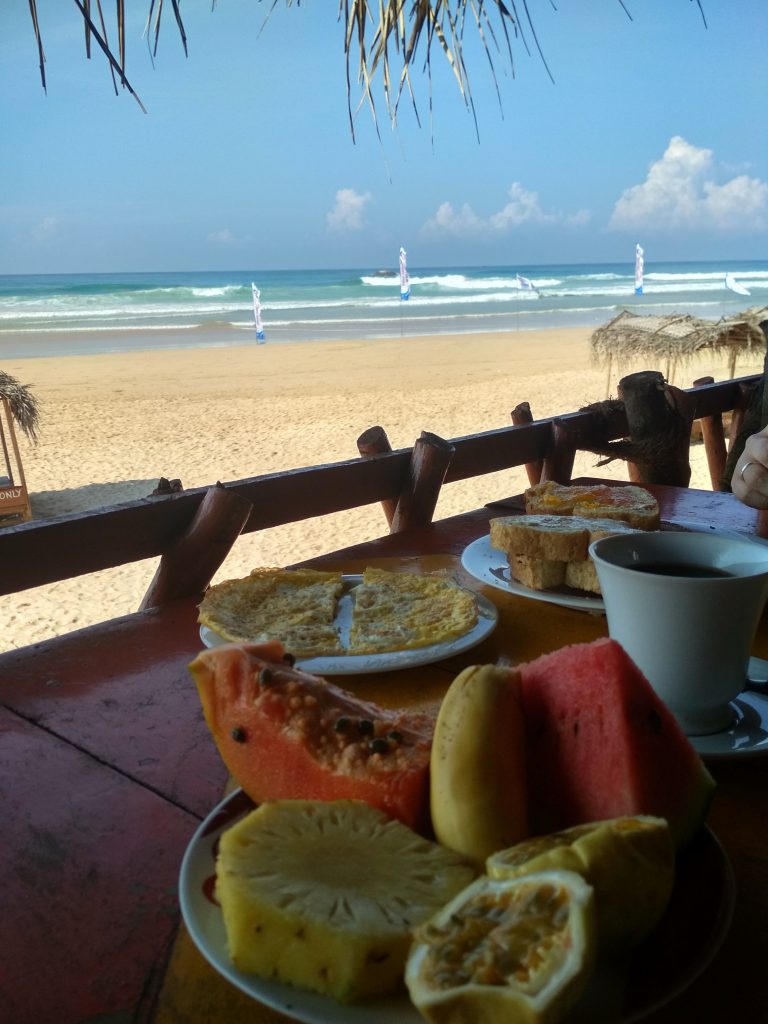 The first pic shown was our room balcony view, where I used to have my evening beer and write those lines here.
The guys from the hostel rented me their scooter, what I would heavily recommend, as there are no shops in Kabalana, so it's at the end cheaper to pay the scooter than buy everything at the hotel.
Worldtrip Berlin Tip: Just to give an example, you will pay 400RS for a 500ml can in the hotel, what is about 150RS in the city. The scooter is a day around 1000RS or less if you bargain, so it is quiet fast worth it. Also, for sure, you can make a nice daytrip more south to some other places, what we did.
Following a mix out of some places from Kabalana Beach south up to Matara, including famous Mirissa beach. I think that might help some people to decide about what they would like to have for their holidays/travels.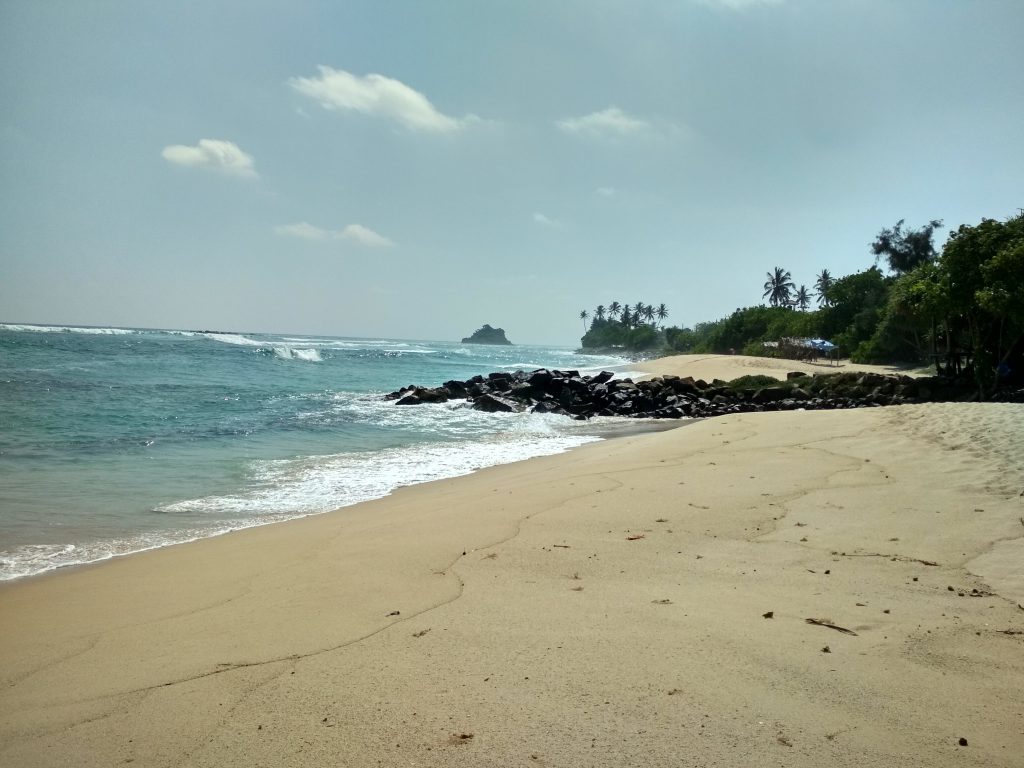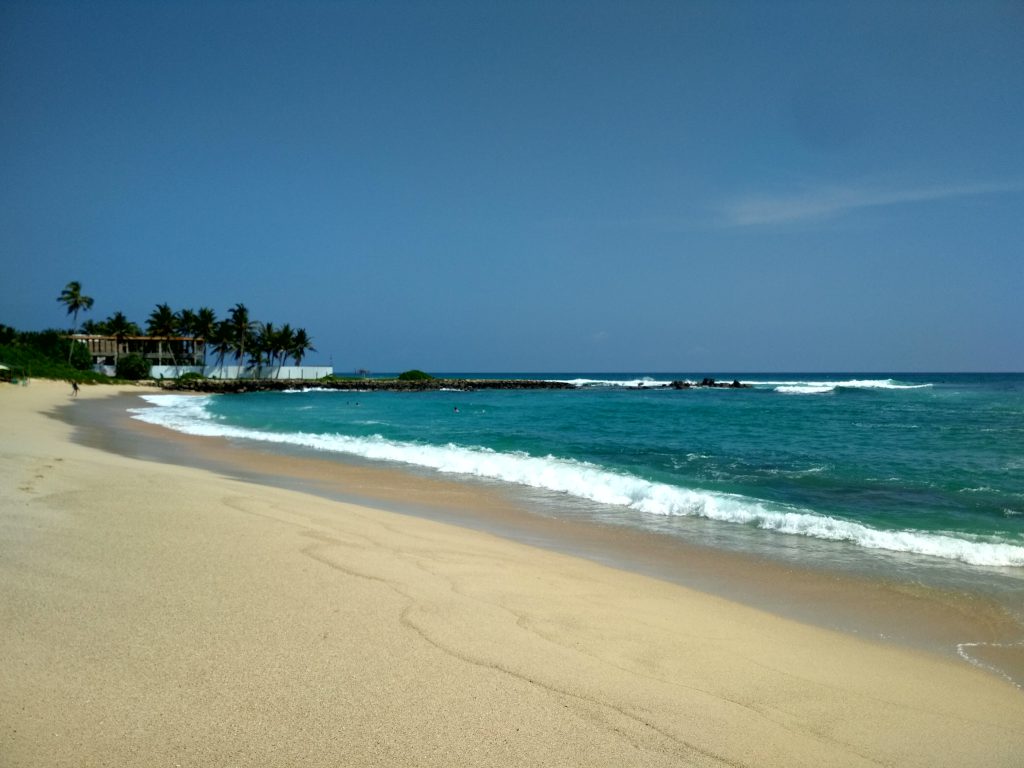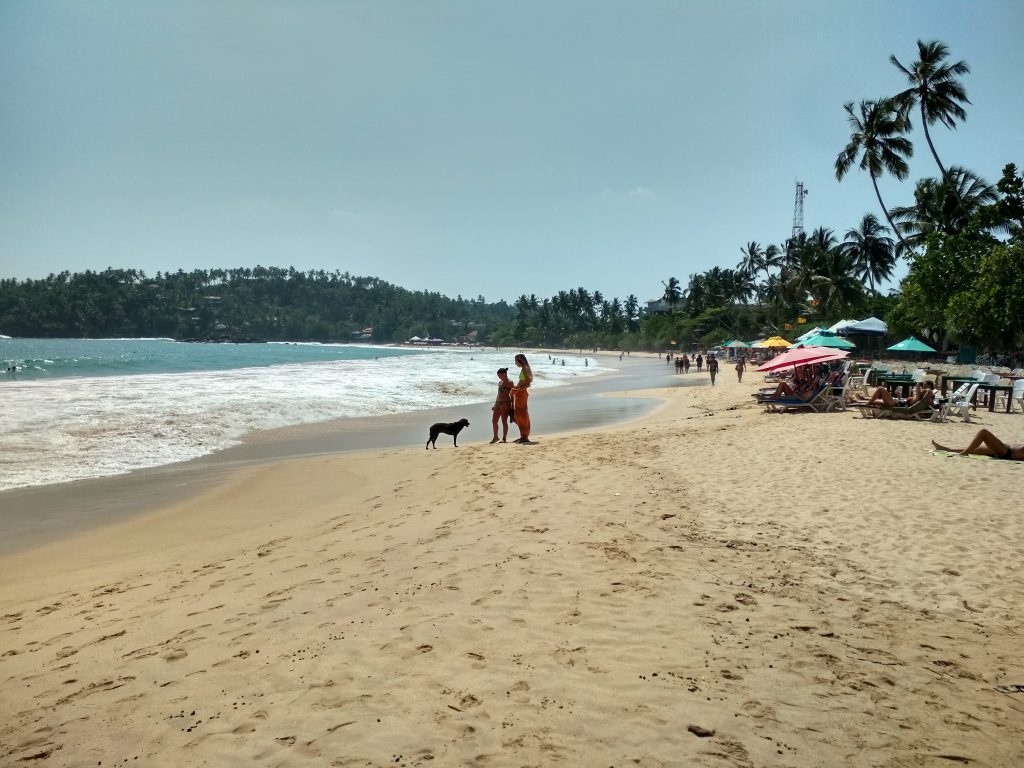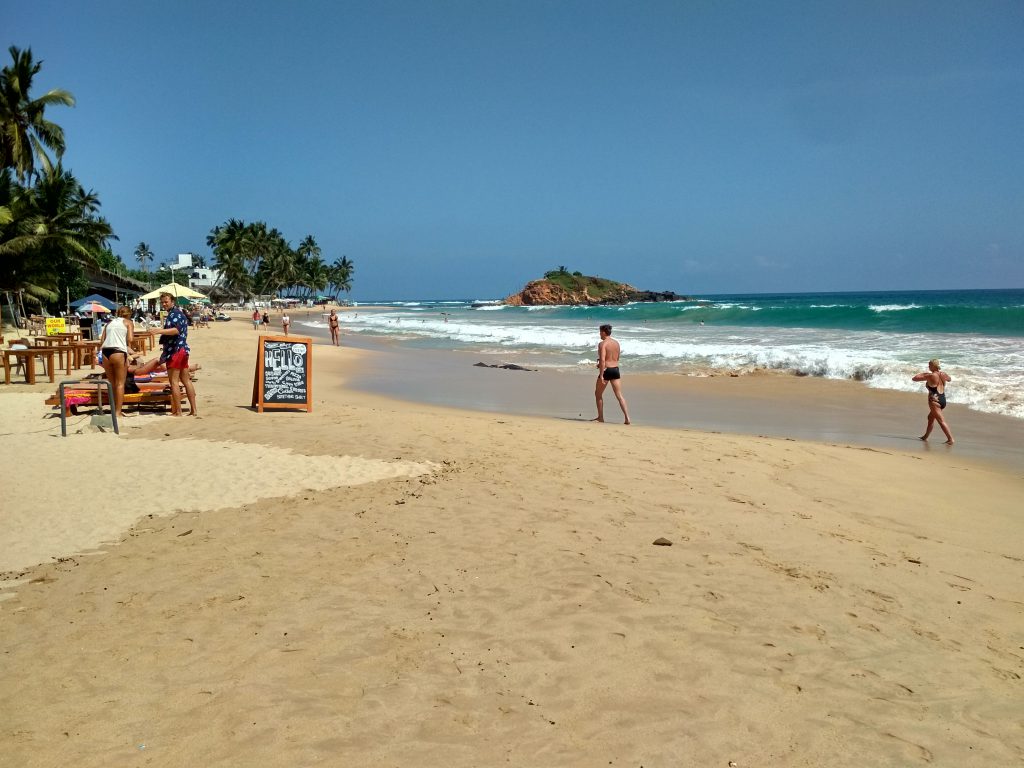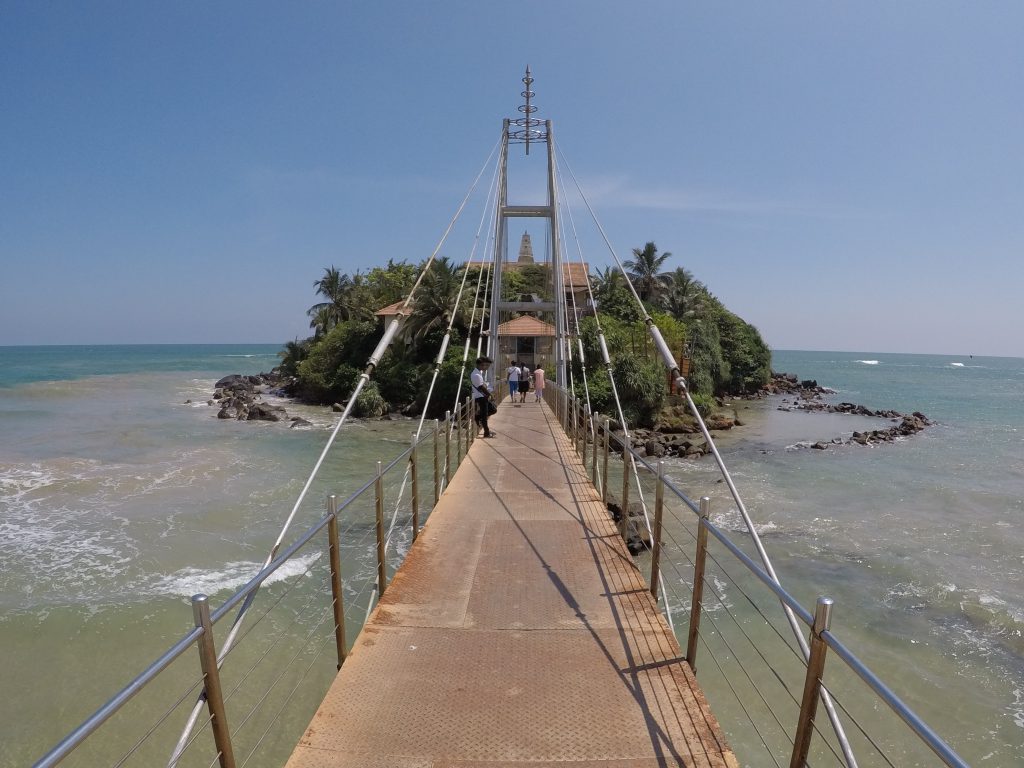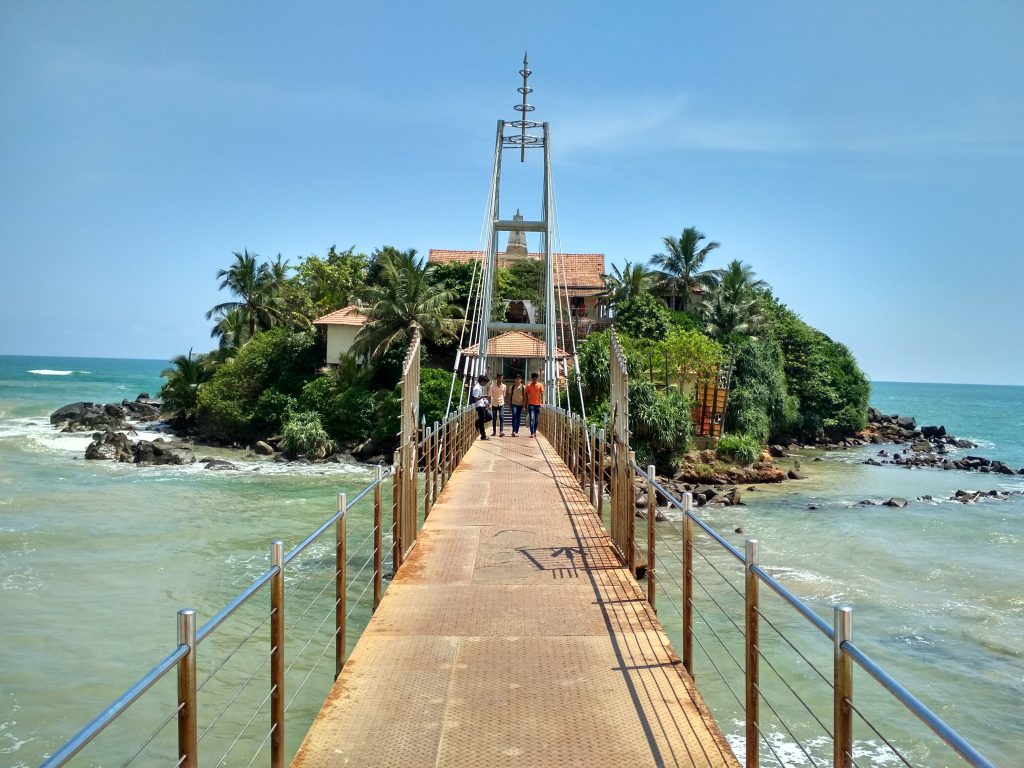 Thanks a lot for the hospitaliy guys at Palm Paradise. We will come back at one day! 🙂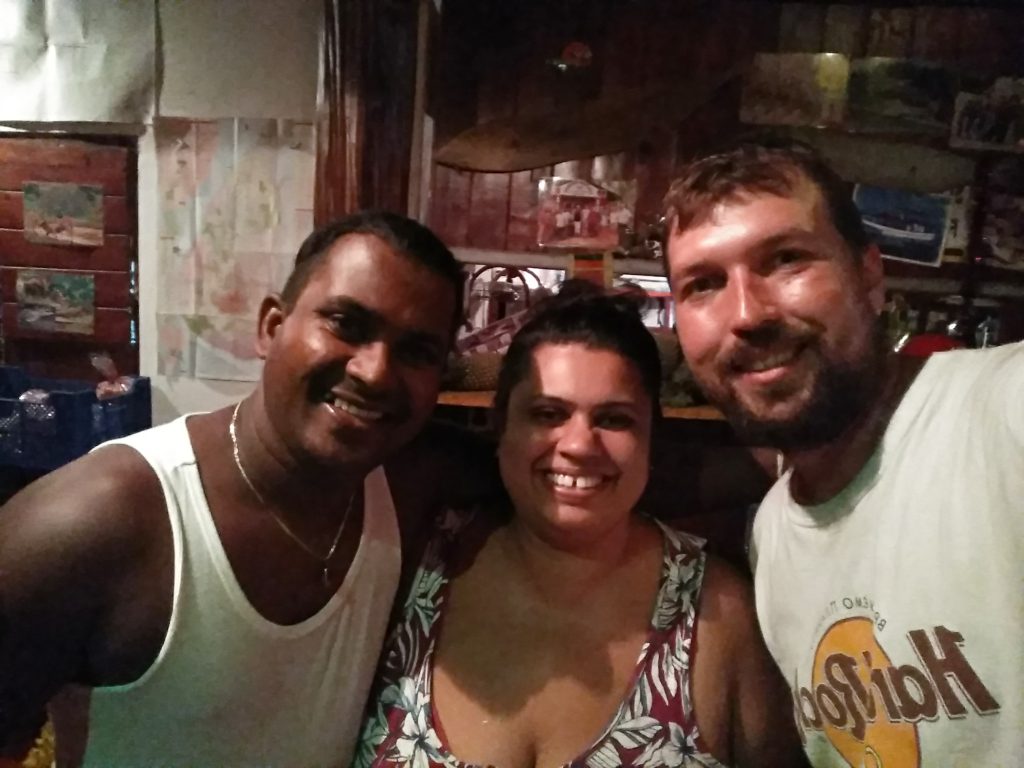 Please share your experiences, tips and tricks about Kabalana and the south of Sri Lanka in the comment section to help others!
Check out all Sri Lanka articles!