The way to Ko Tao is a long story of pain, but I'll make it short. I got bitten on the hike in Myanmar by a spider, so it became really bad and I went to the hospital in Bangkok, once we arrived. 5 days in hospital and 2 operations later, I had a hole of 2x2x2cm in my leg, but at least no poison anymore. A week more in Bangkok and daily little operations to clean the wound, the doctor gave green light for me to move on – Still I needed to clean it every day until it healed, what was (date and time when wound healed completely). All this cost me a lot of time and money, as also the insurance didn't pay due to some stupid reasons. Still, finally, we made it to our next stop: Ko Tao.
As I was here in 2015 already to do my diving license, I knew some things on the island already and Sara wanted to do her diving license – what she did. By recommendation of a local guy who we met in Bangkok, we found Carabao Dive Center, which turned out to be fantastic. Located on a little bay in the south of Ko Tao, it offered great rooms, a pool, a beach at the bay, beach bar and a restaurant. Beside that, the prices for a diving course are very fair and the course is quality – high recommendation to everyone.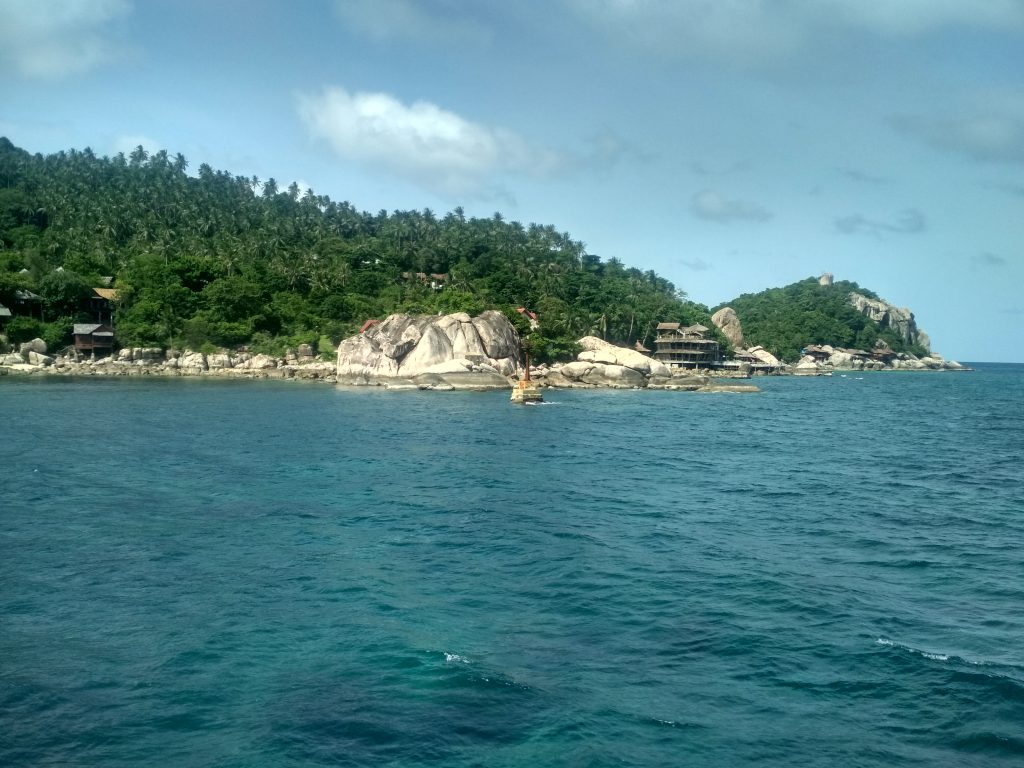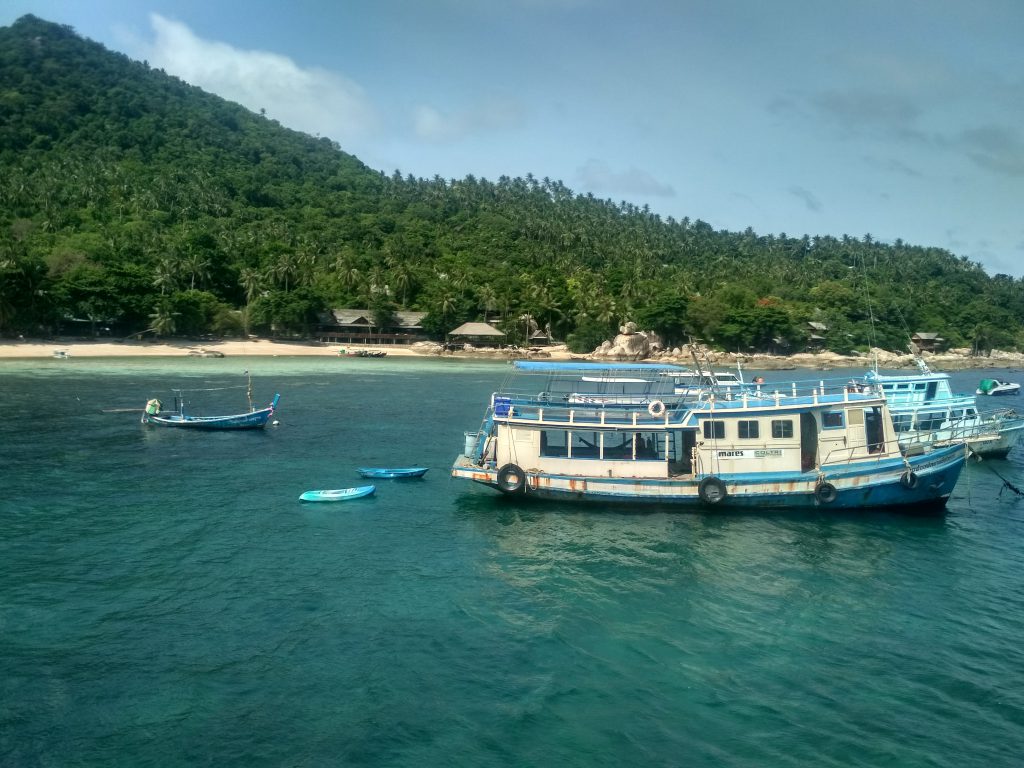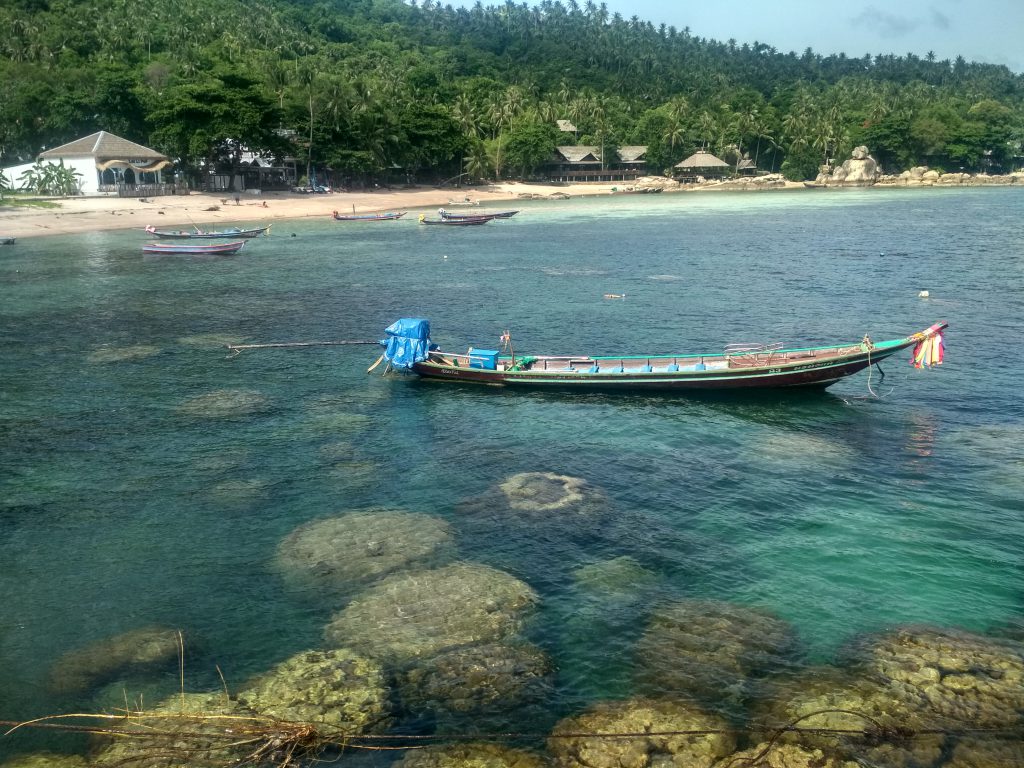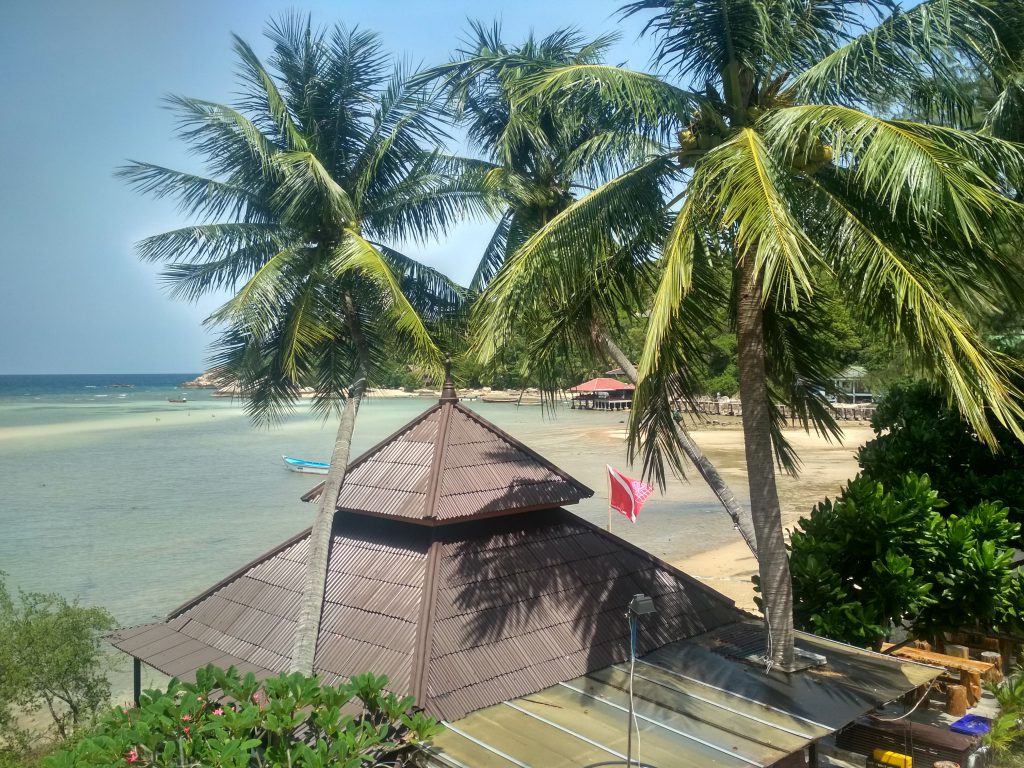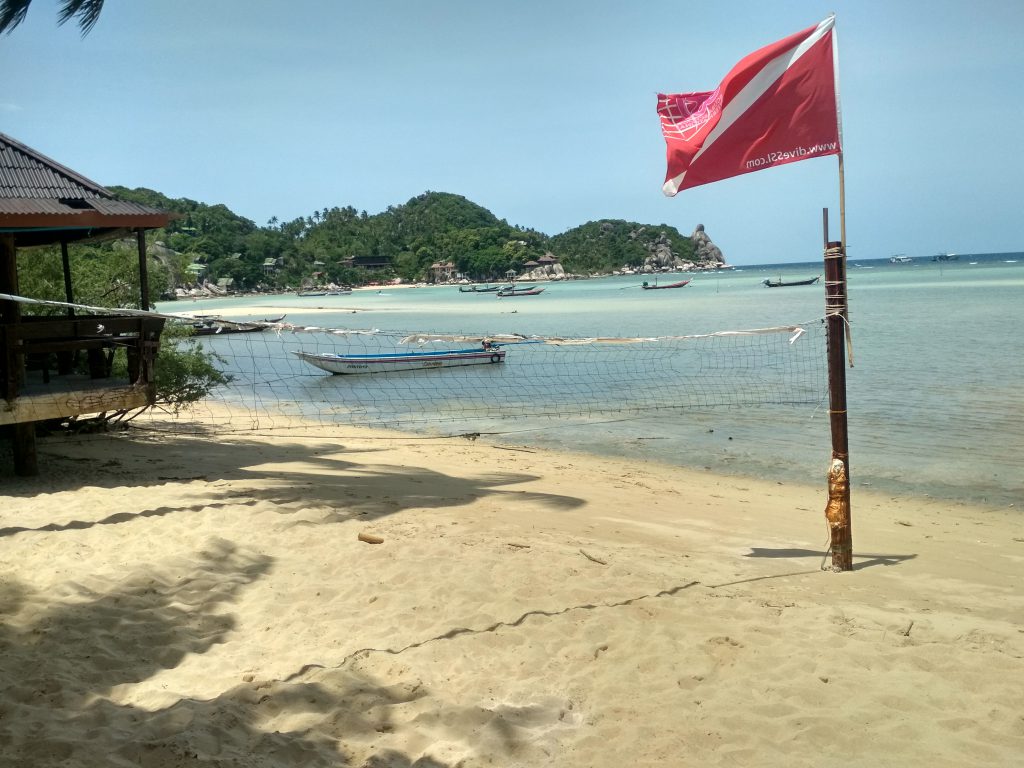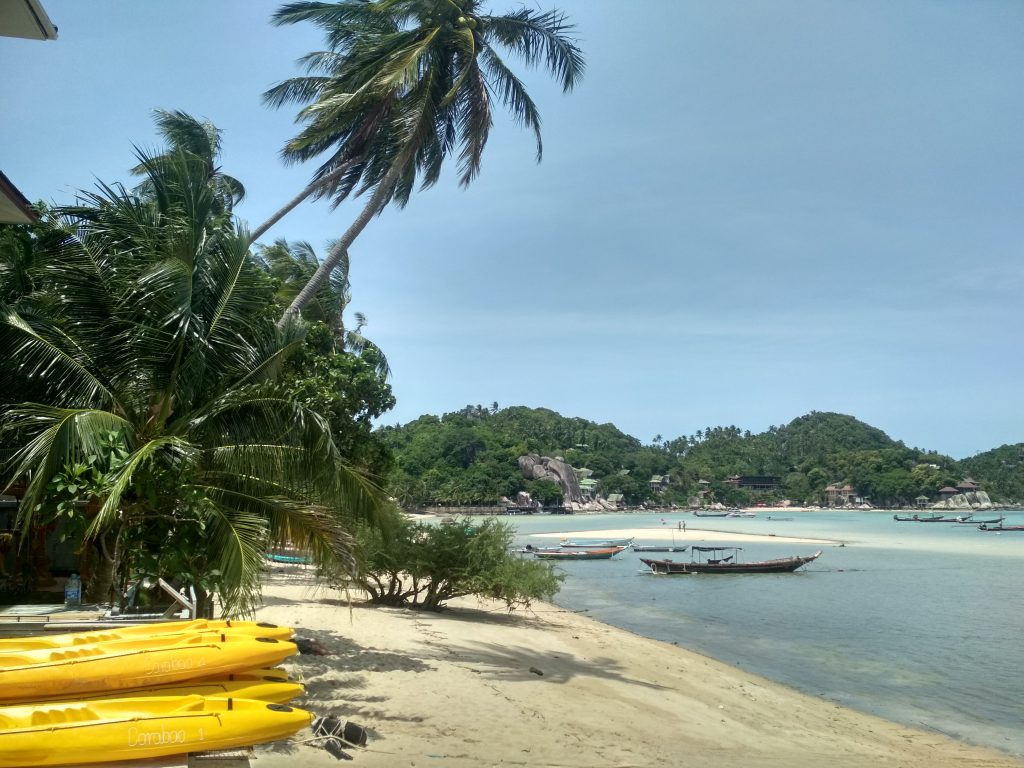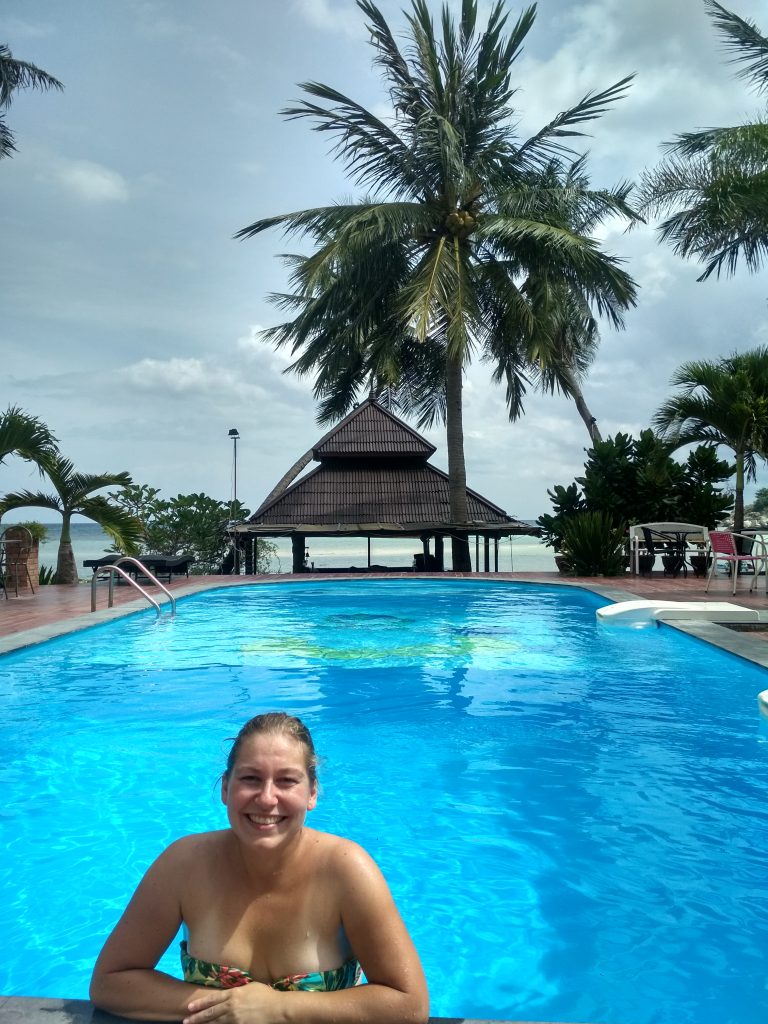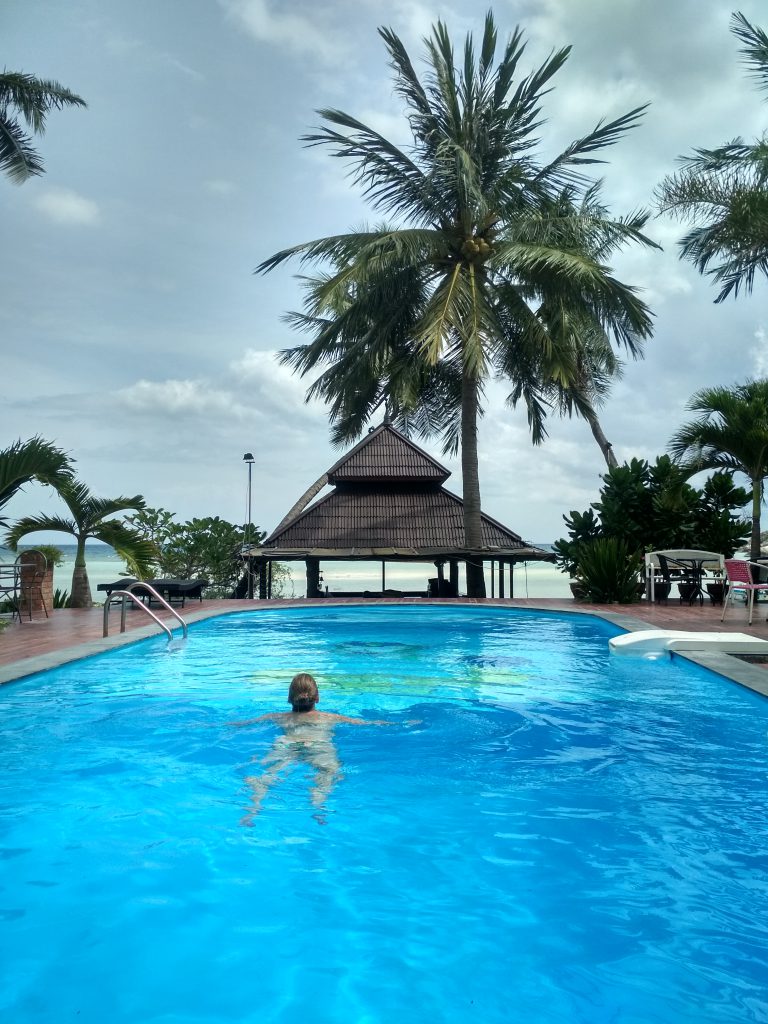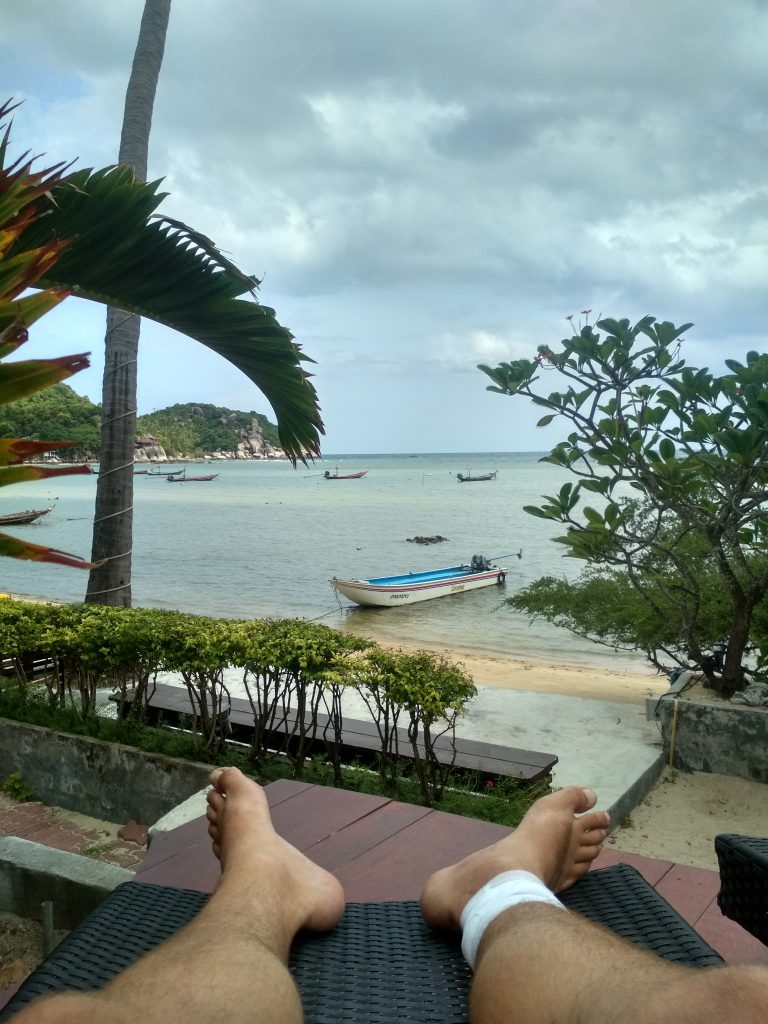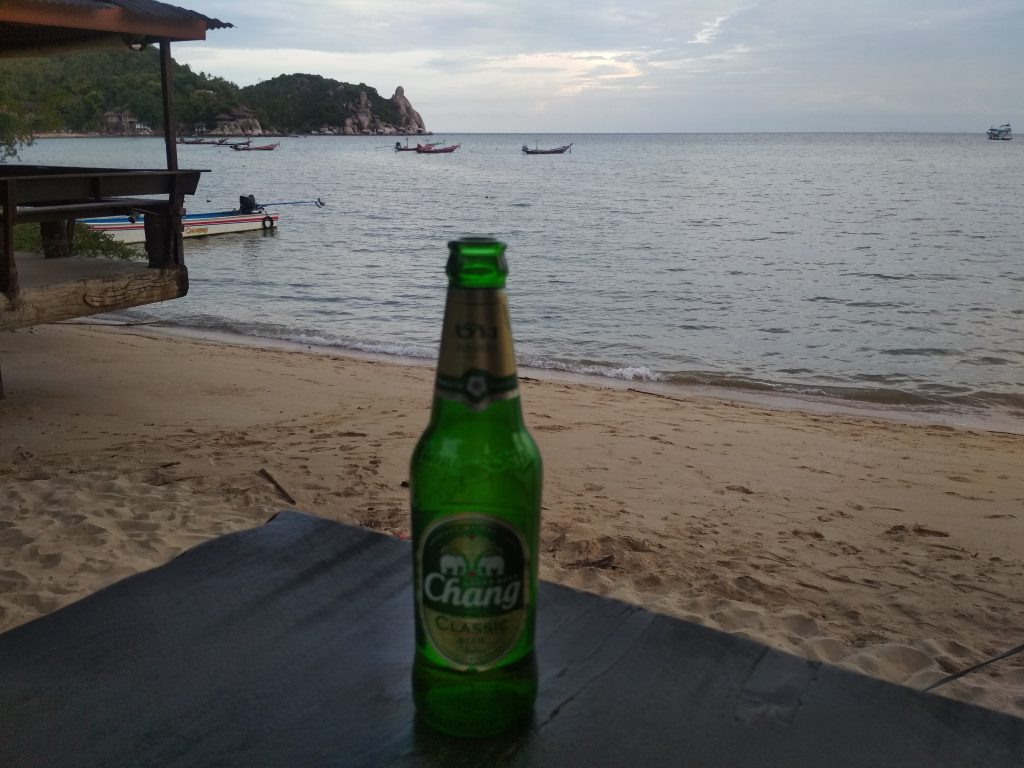 On the way to Ko Tao we met Marieke and Tobias, two travelers from Germany. As Marieke also wanted to do her license, she decided to move to Carabao and join Sara's course. The rooms that are included in the price and Tobi and me just had to pay a little extra for staying in this awesome place as well. The diving courses basically take 3 days, so we guys used the time to explore the Island by motorbike. We managed it to drive every single road on the island and found tons of magnificent spots away from the rush of mass tourism that happens around the pier and Sairee beach.
Worldtrip Berlin Tip: Below will follow a list of the places we found including some pictures. To find them you should use Maps.me in combination with Google Maps and the Ko Tao map, as the roads are shown on every map a bit differently. The local map gives information about road conditions but isn't very precise for navigation. A combination of Google Maps and Maps.me will give you more detailed information about your position and the track of the road. Please note: Some of the places are really hard to reach as some of the "roads" are in terrible conditions. Especially the ones up to the viewpoints can be steep and slippery. If you are not an experienced motorbike driver, there is a high crash risk and I wouldn't recommend you go. All others should be careful when driving and know their limits. I don't take any responsibility if you crash your bike and hurt yourself. Don't go alone as there are not many people up the hills and for sure don't go, when it rained or look like it will rain.
Trail to Northern Viewpoint: (Very steep, not accessable by Moto)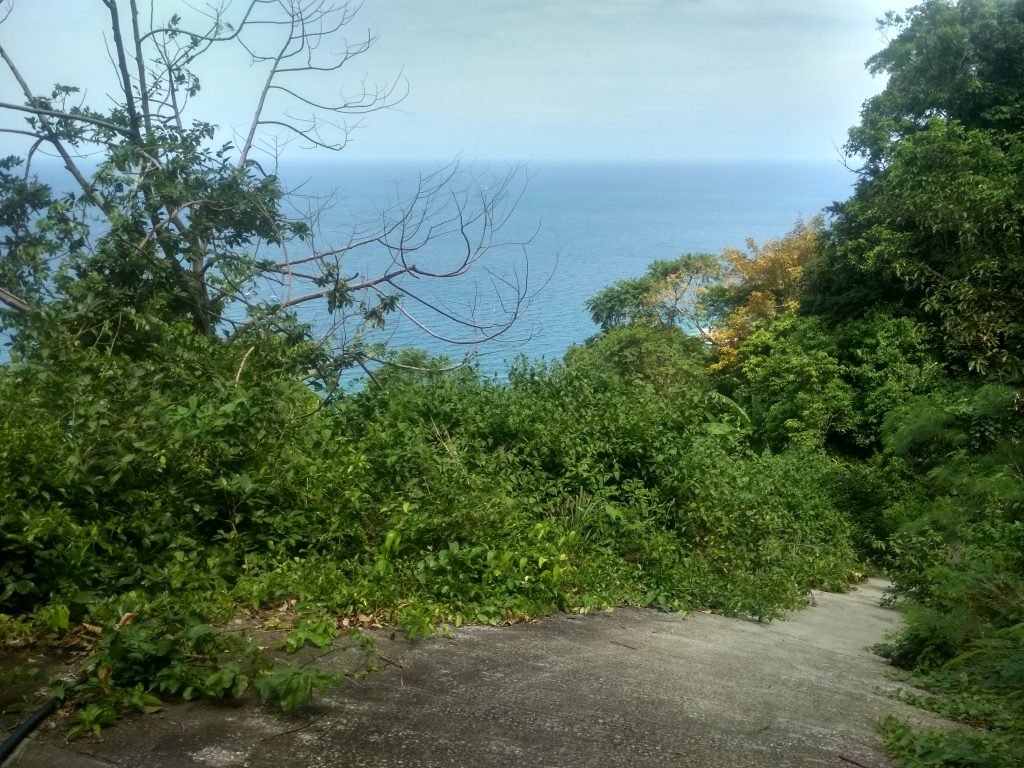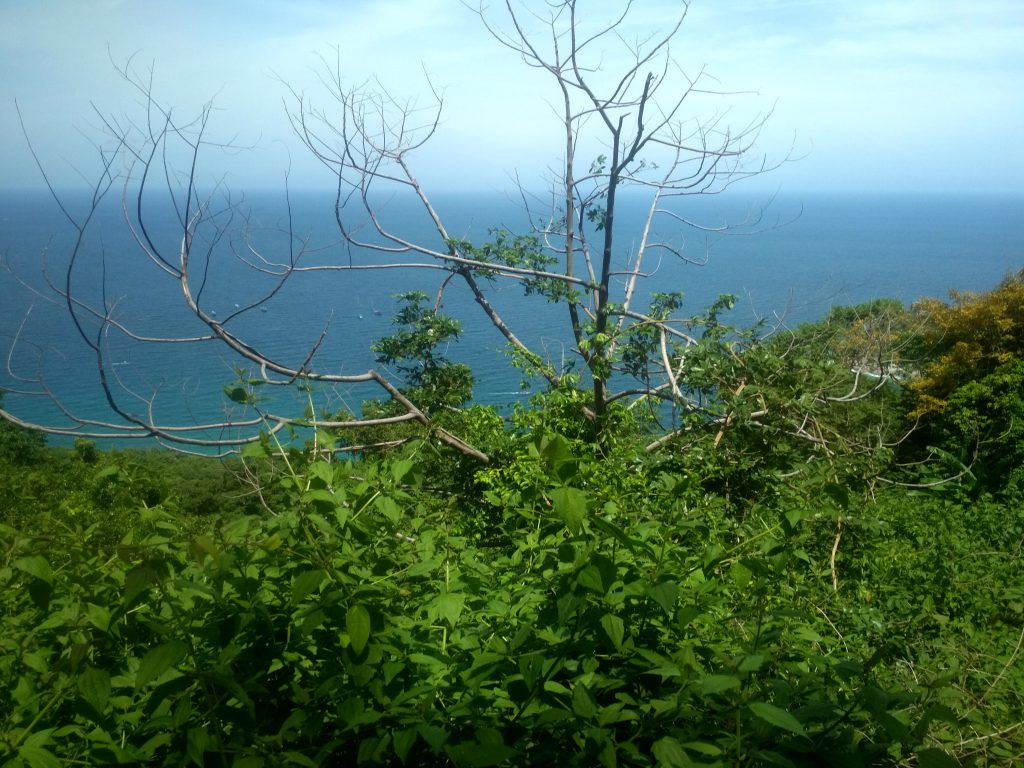 2. Hin Wong Bay: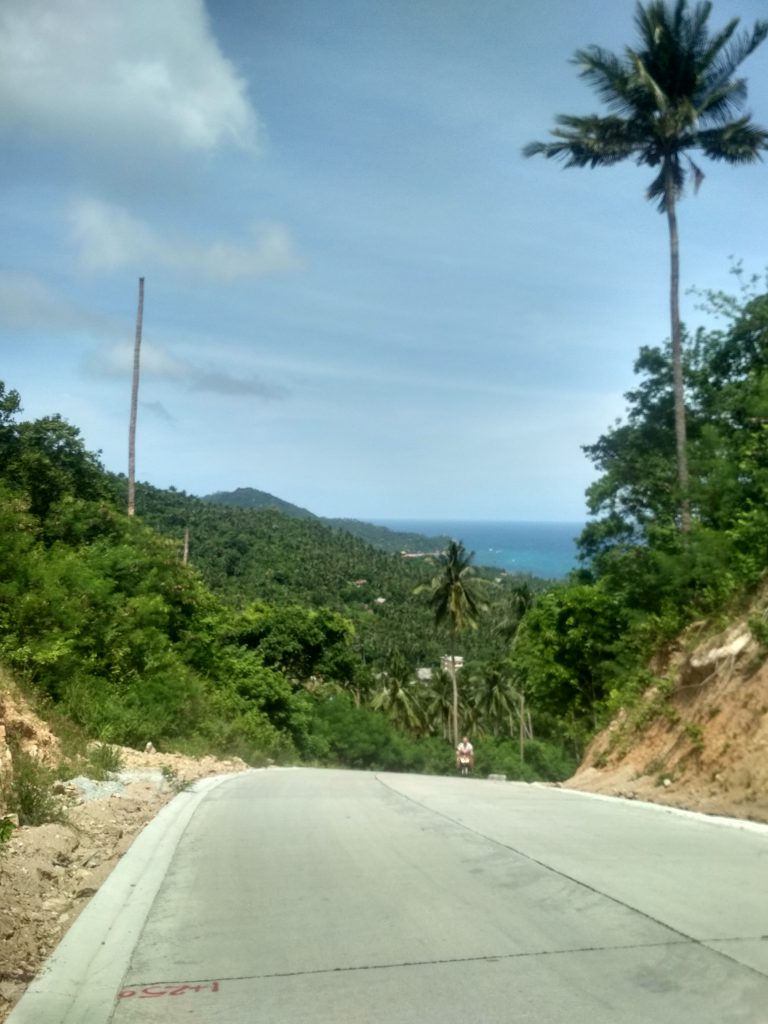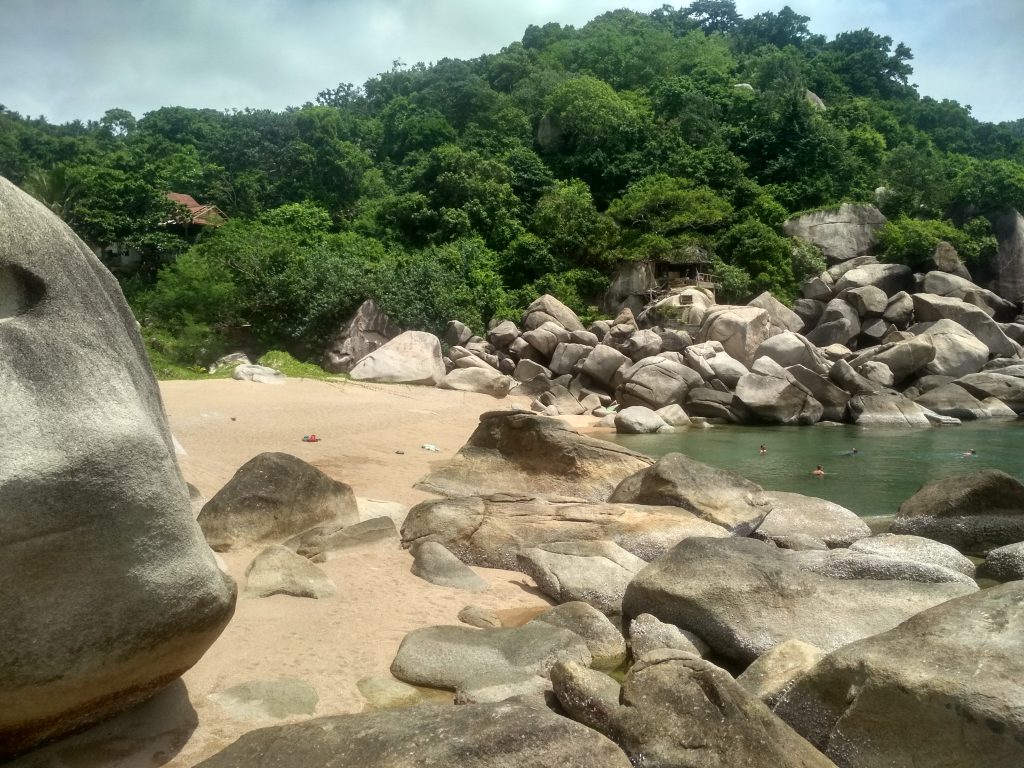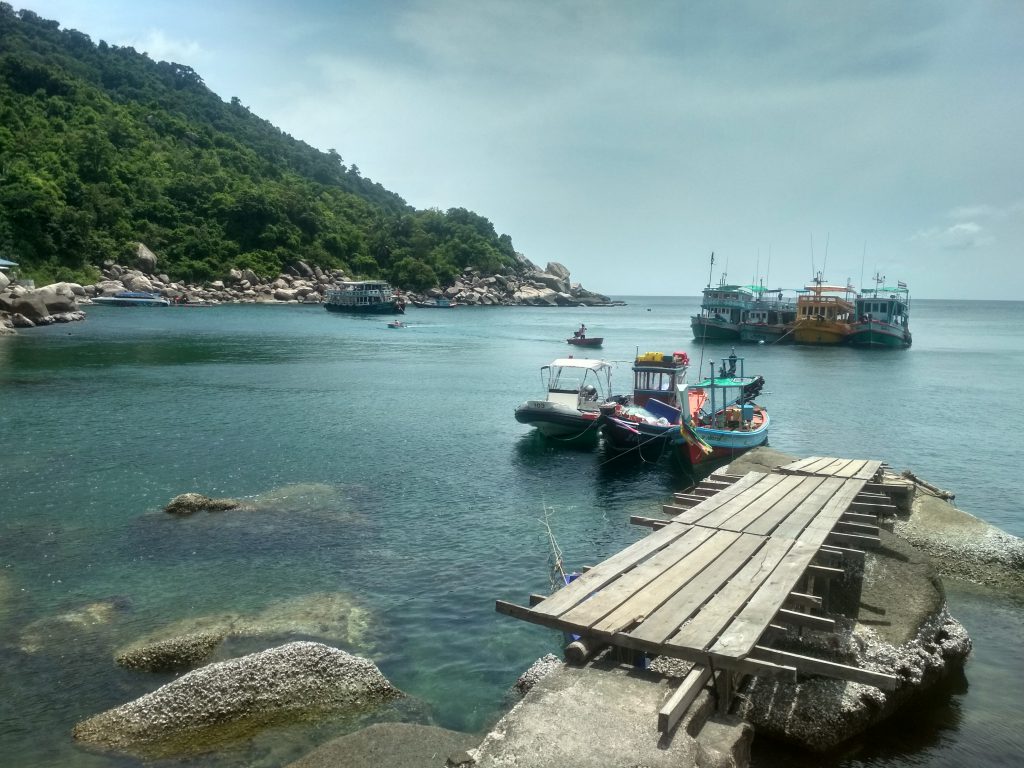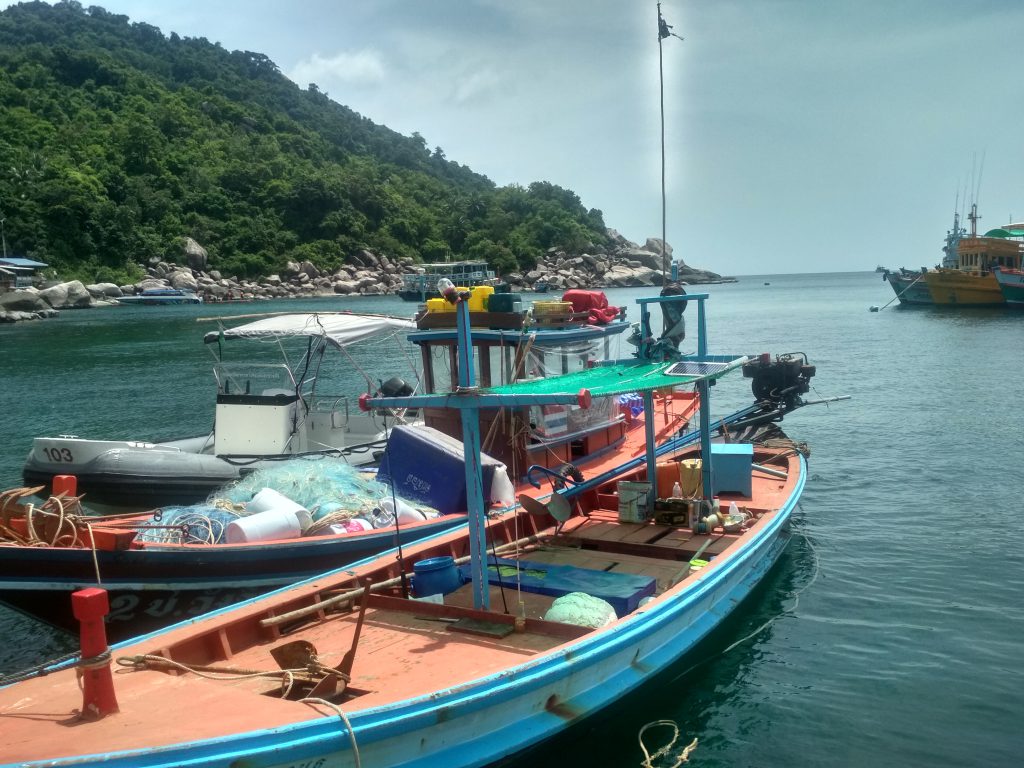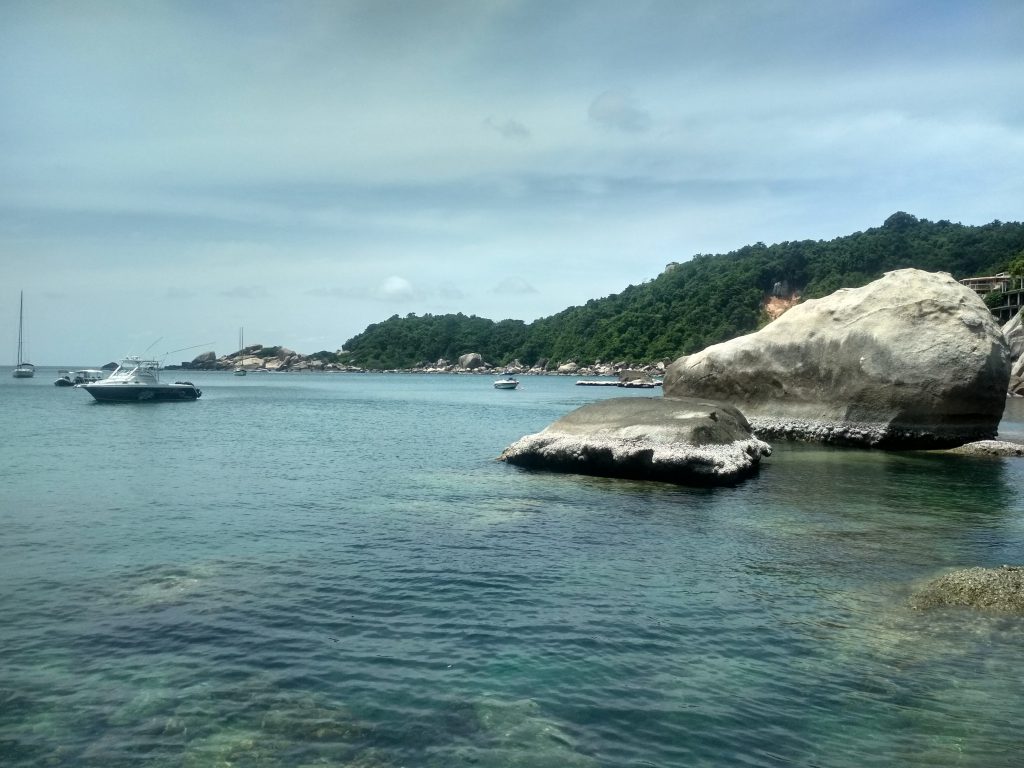 3. Mango Viewpoint: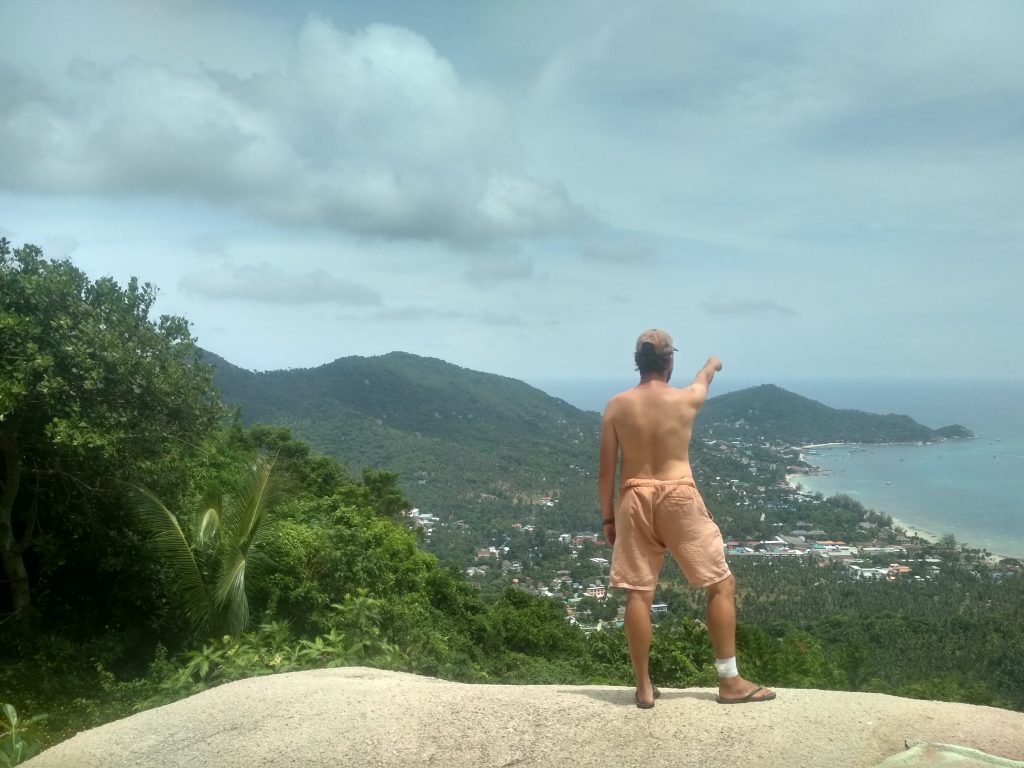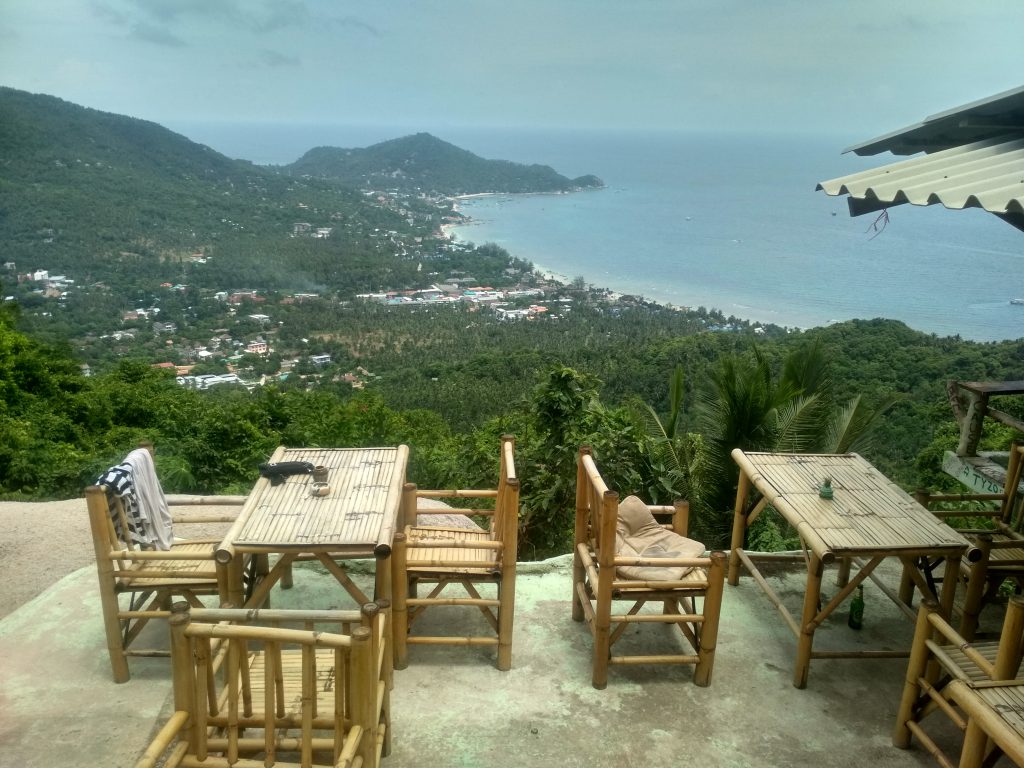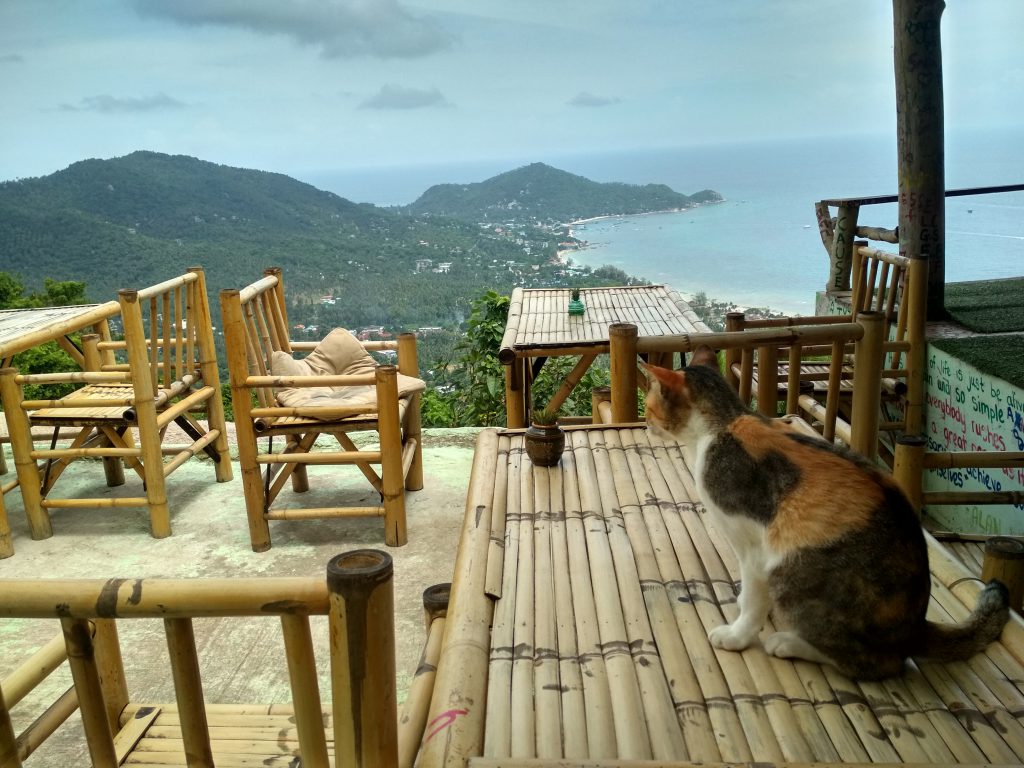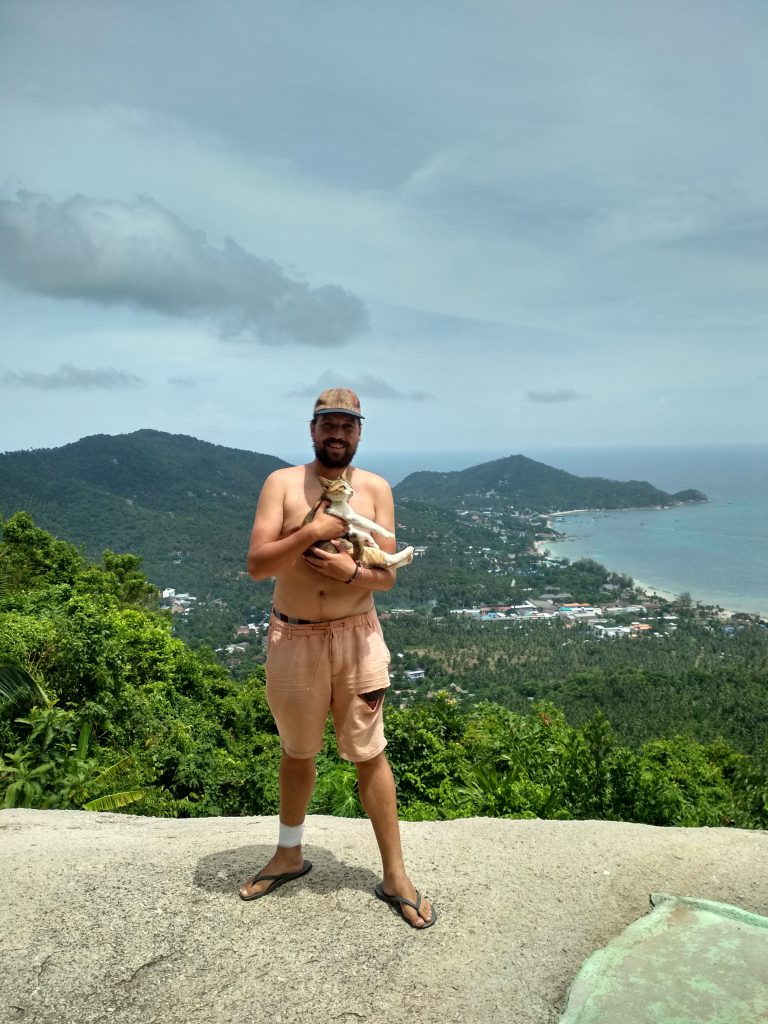 4. Tanote Bay: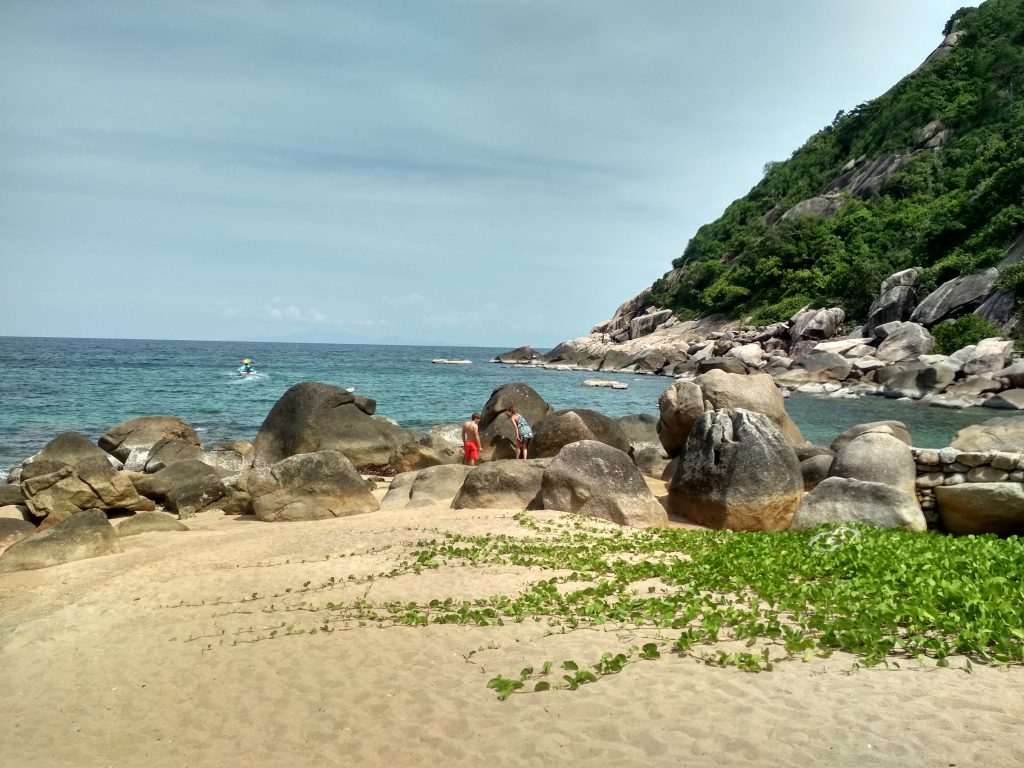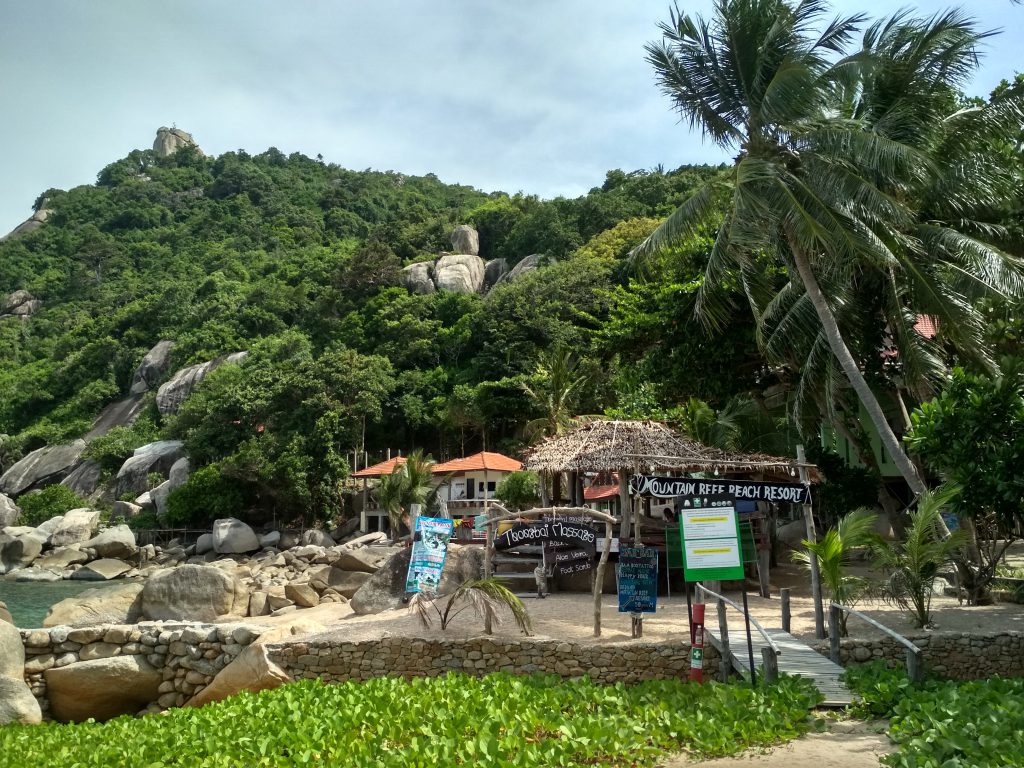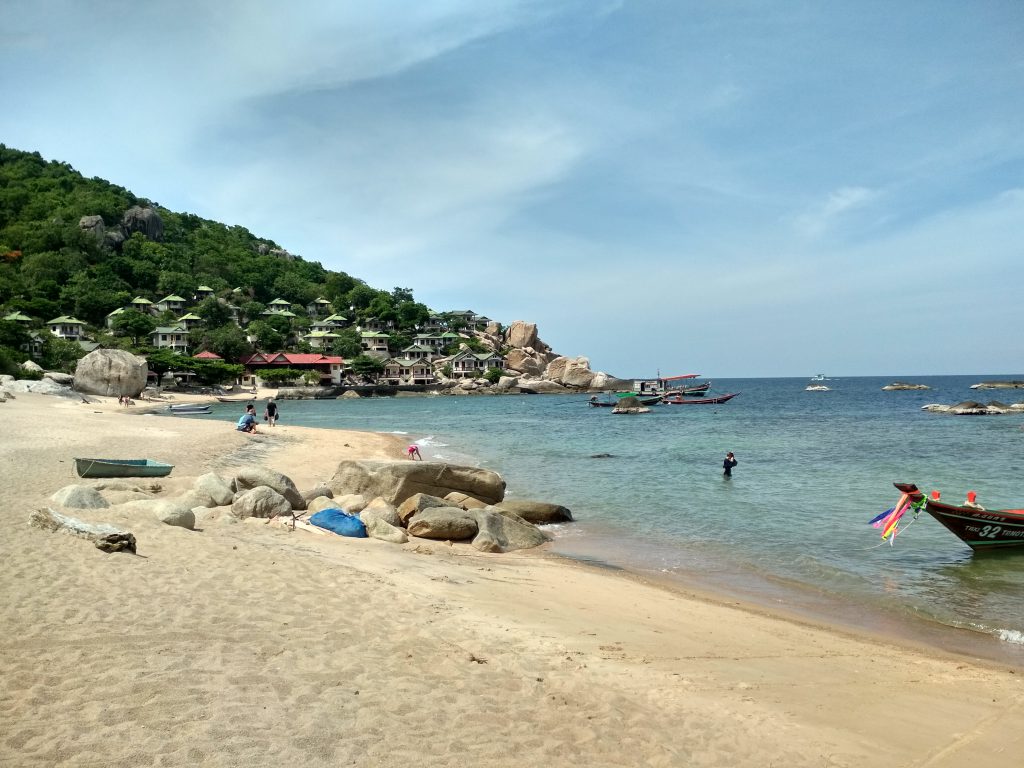 5. Haad Sai Nuan Bay: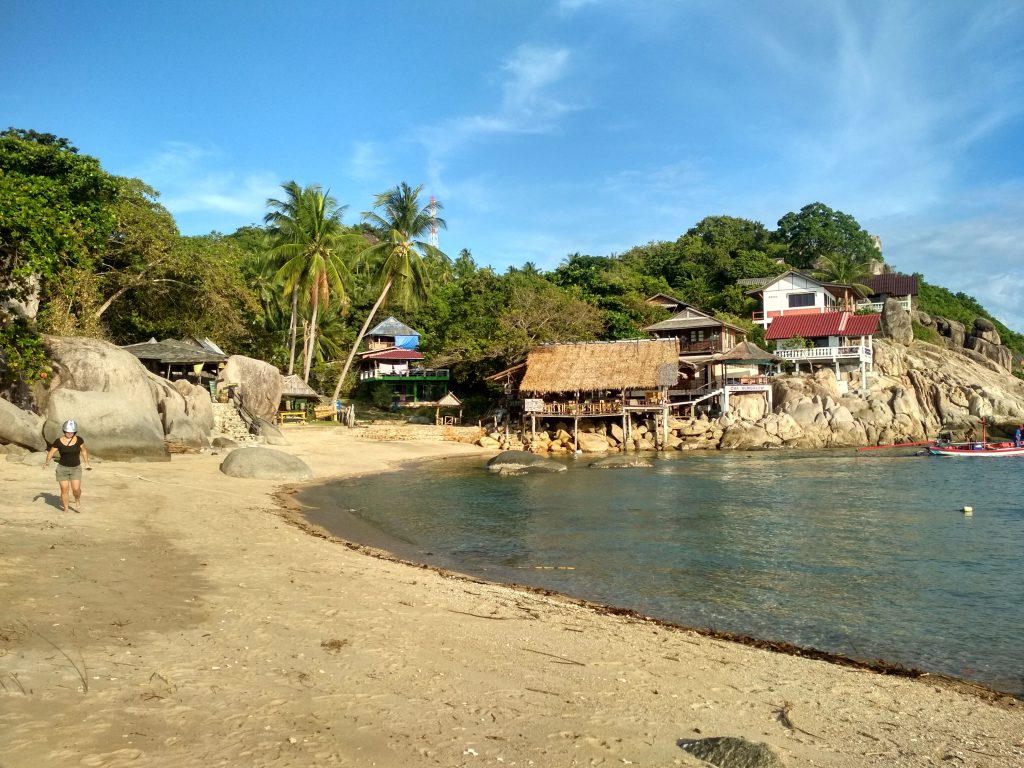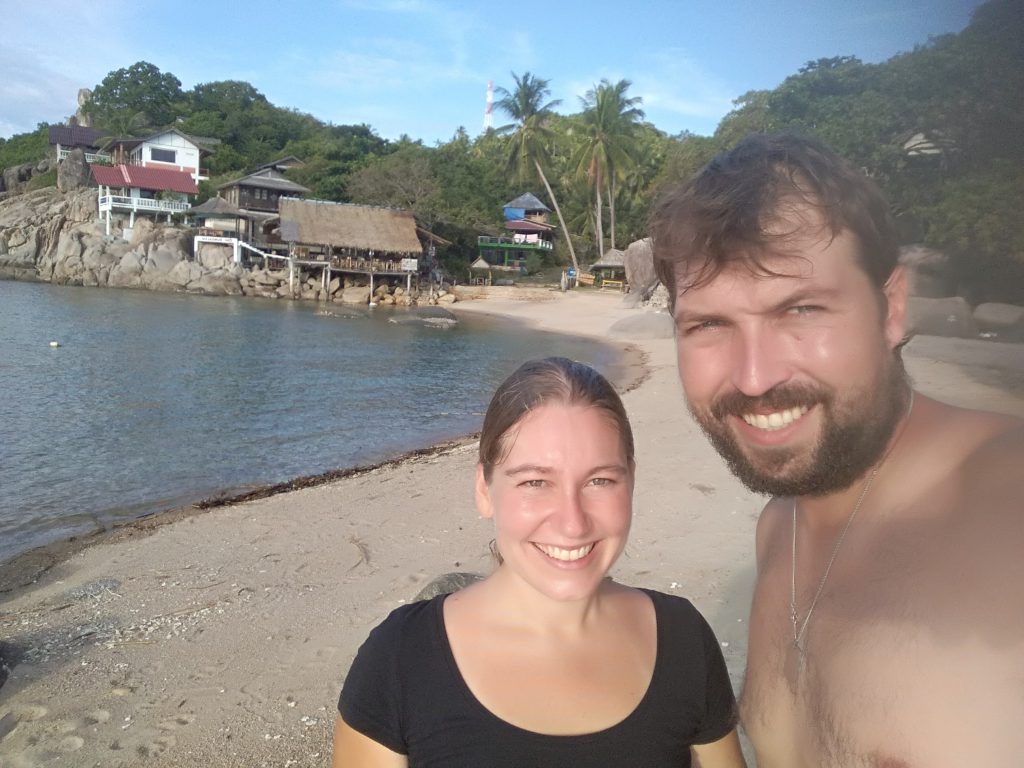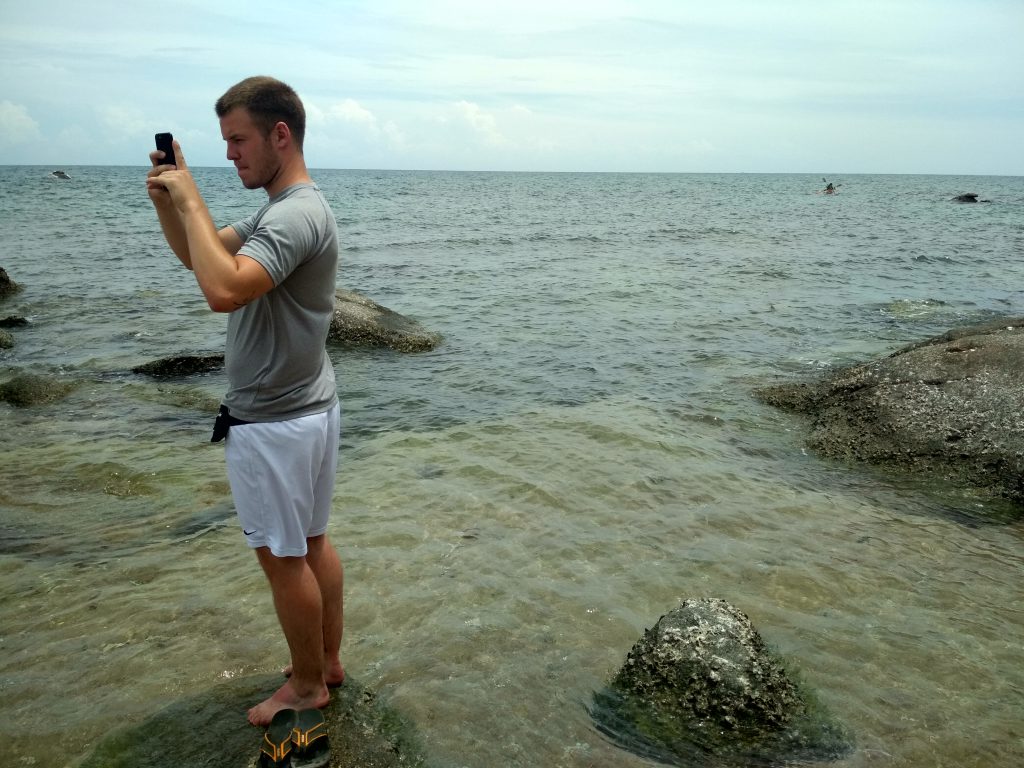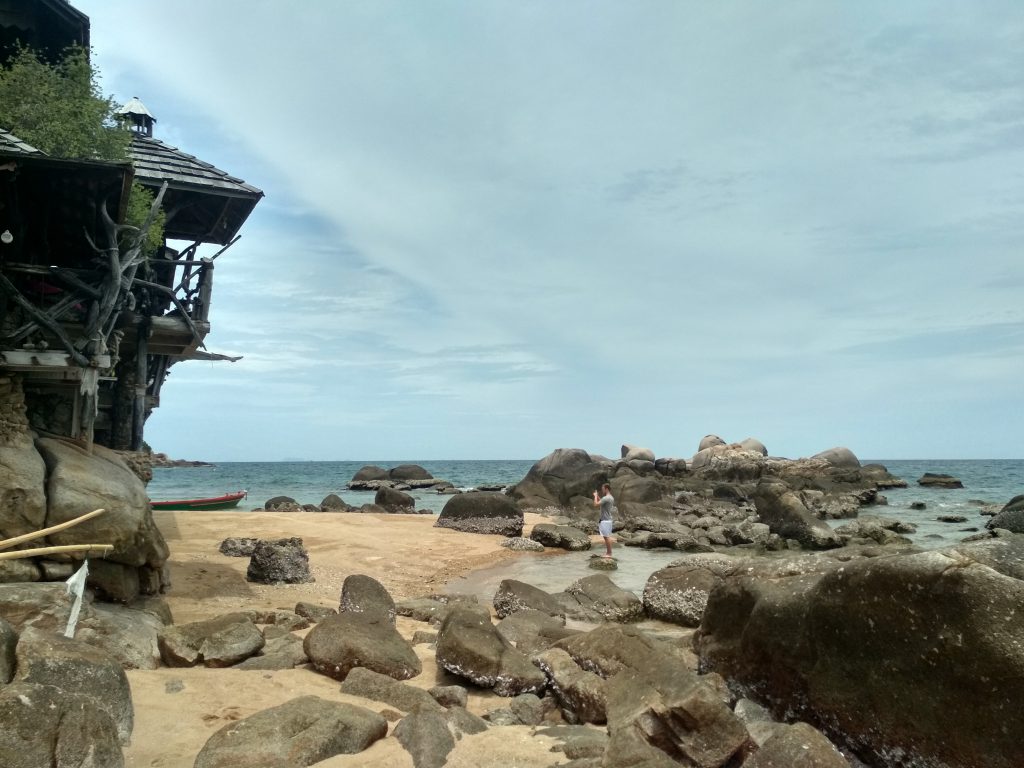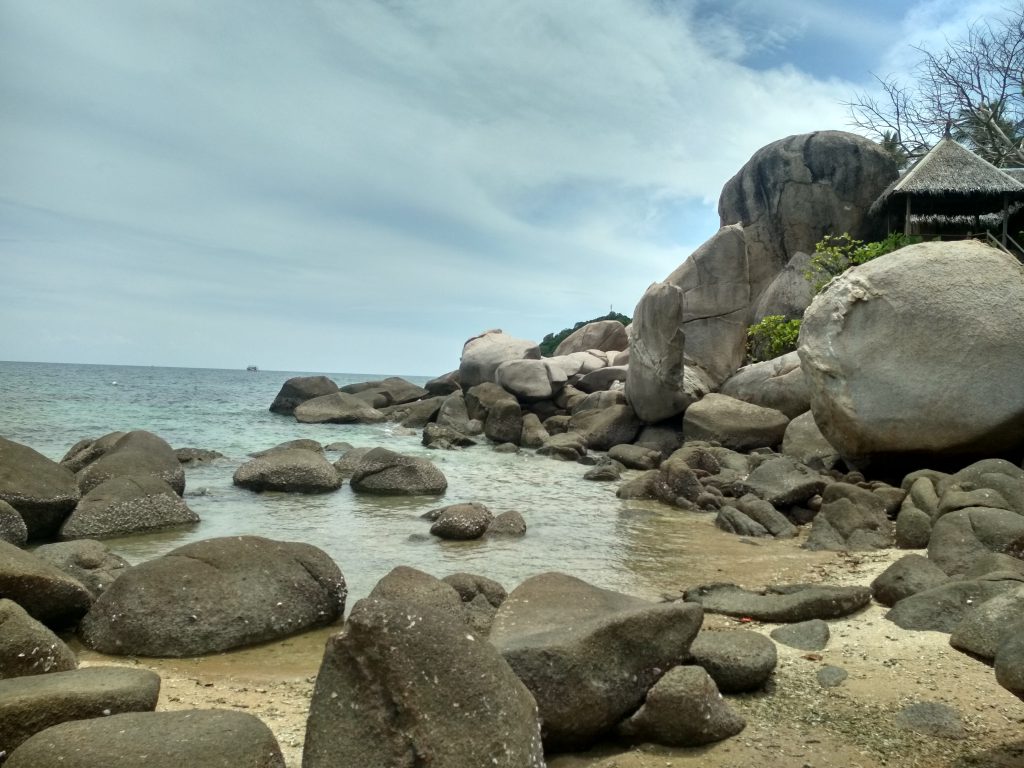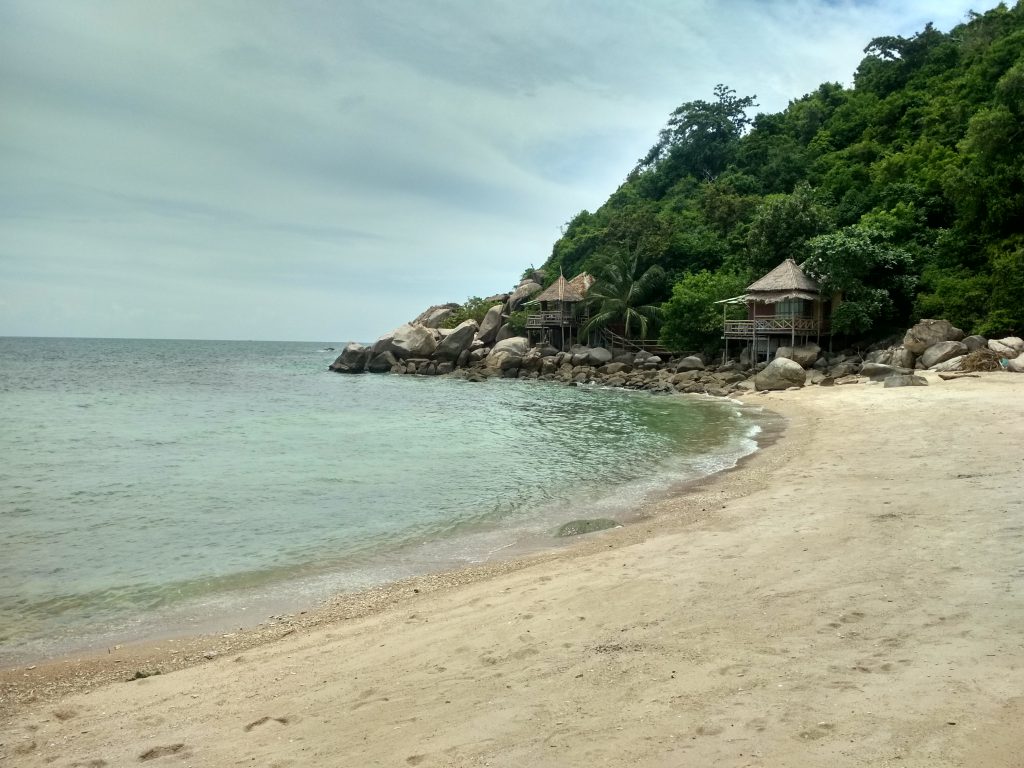 6. Haad June Juea Bay: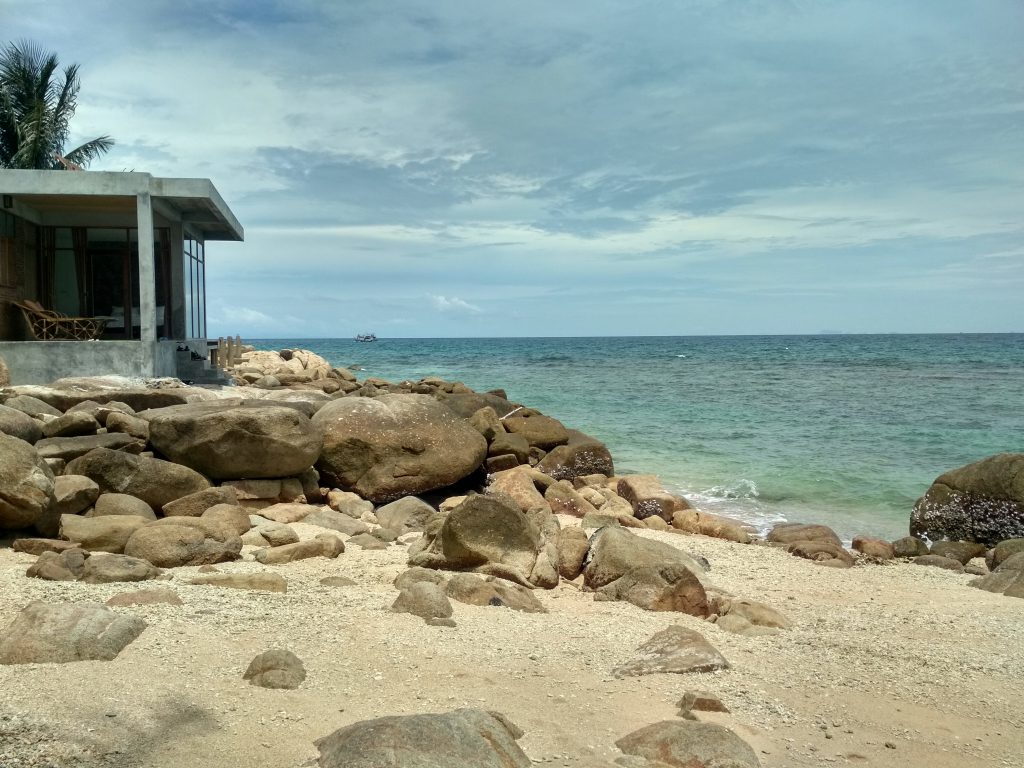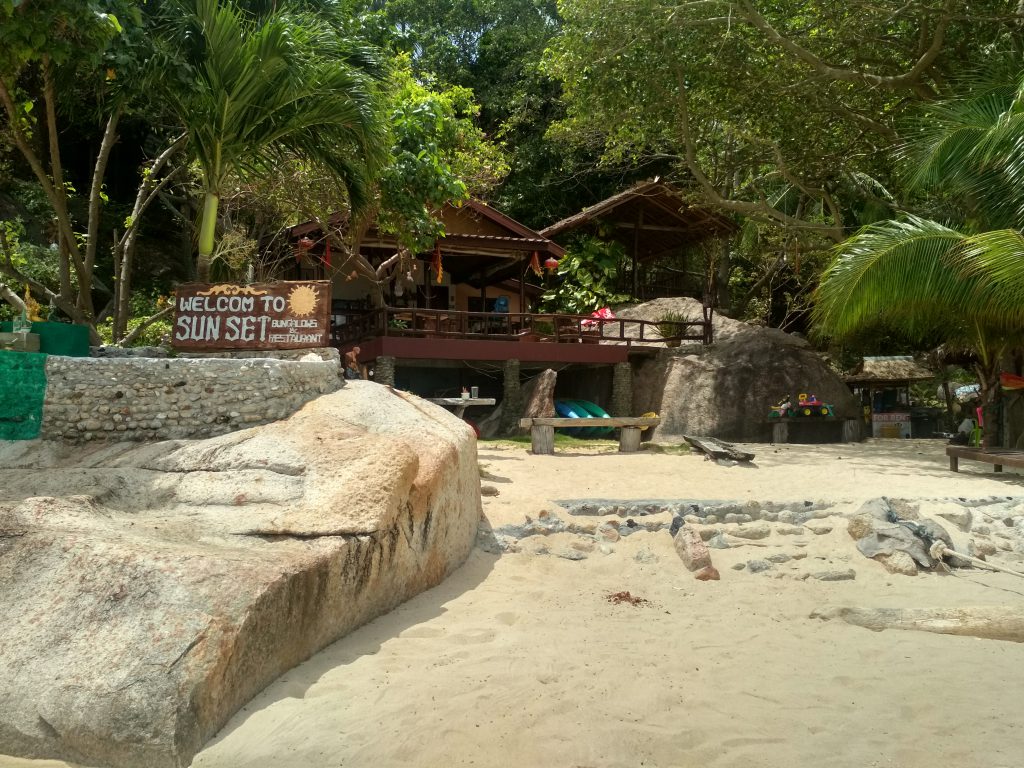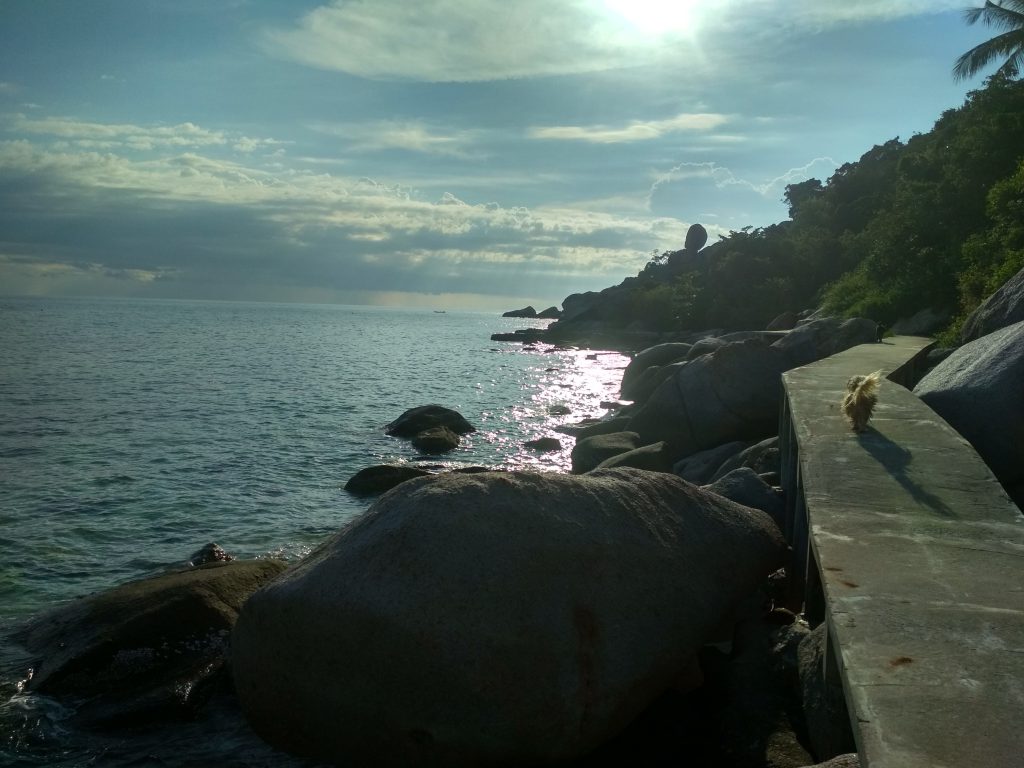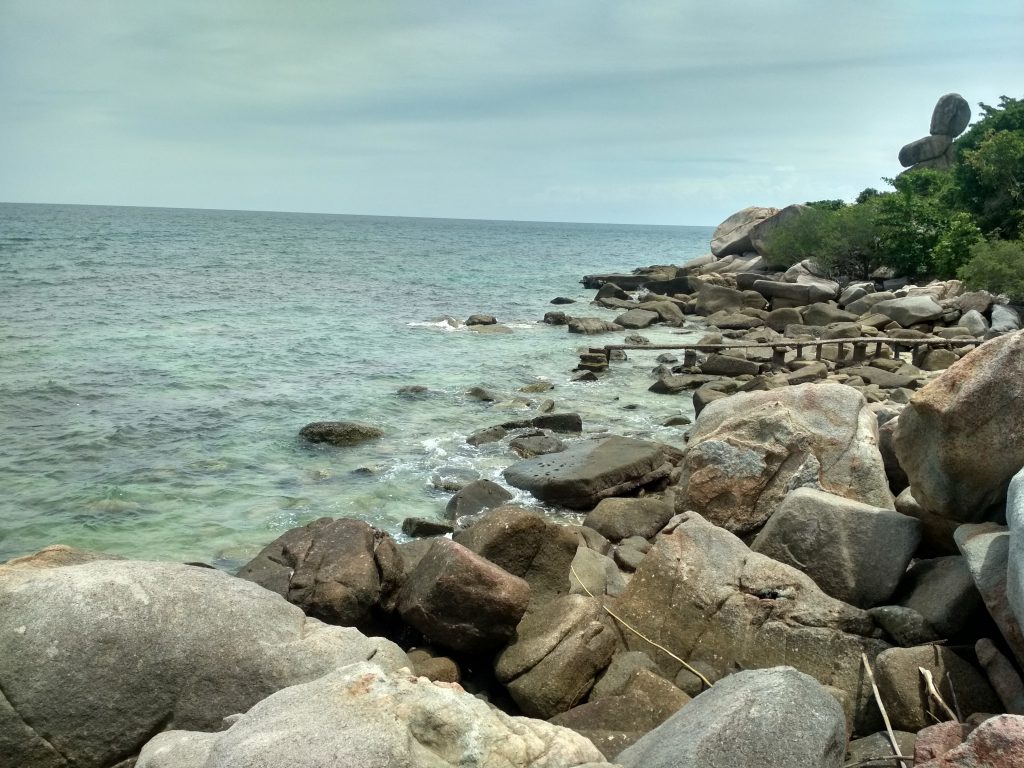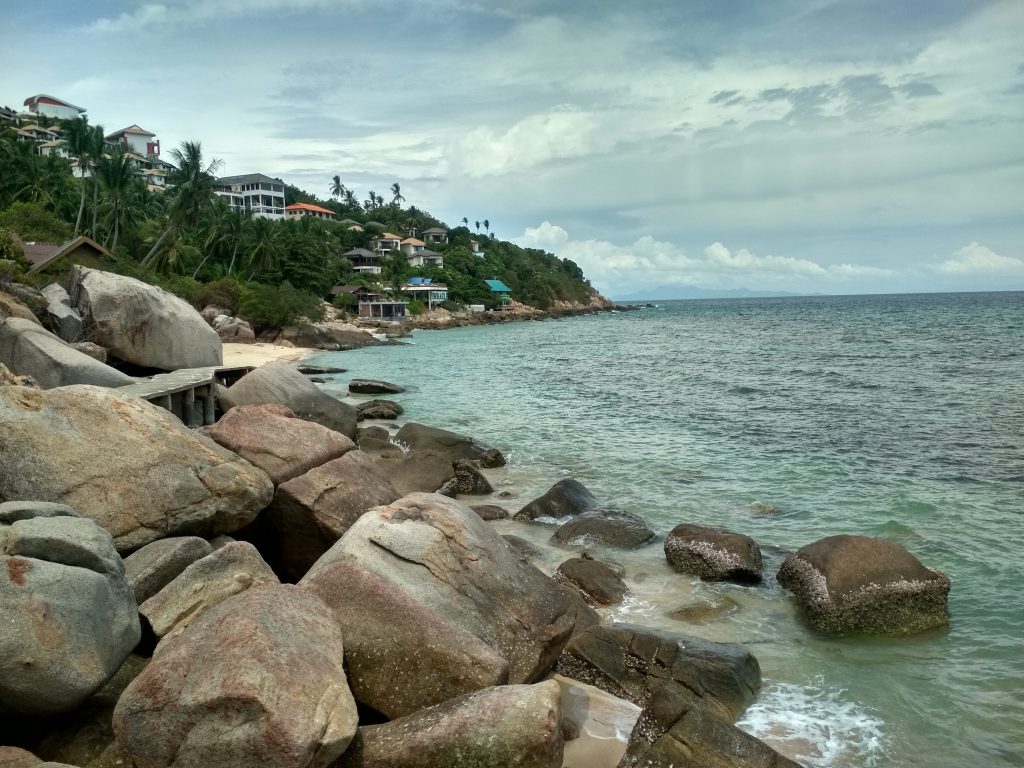 7. Freedom Beach: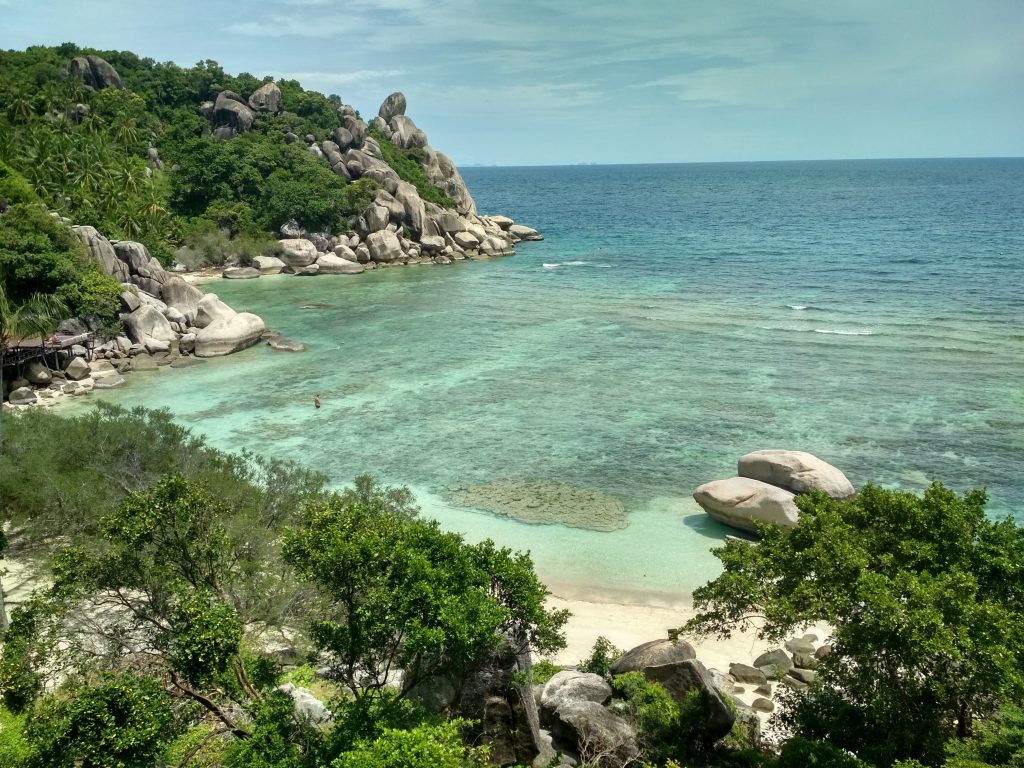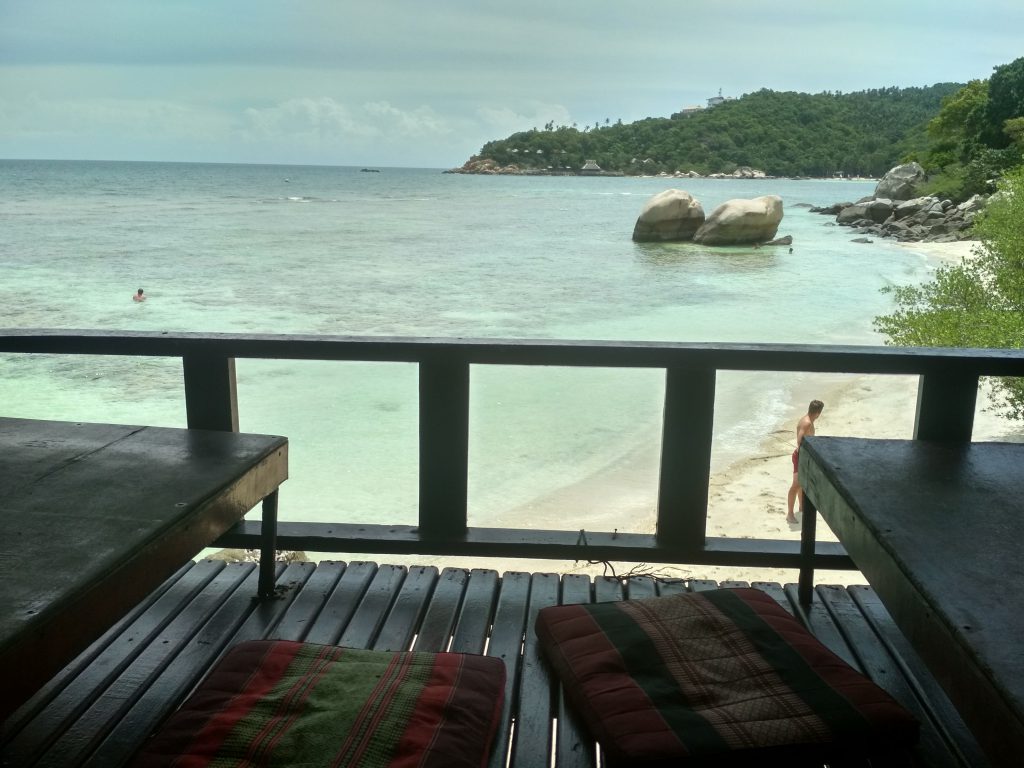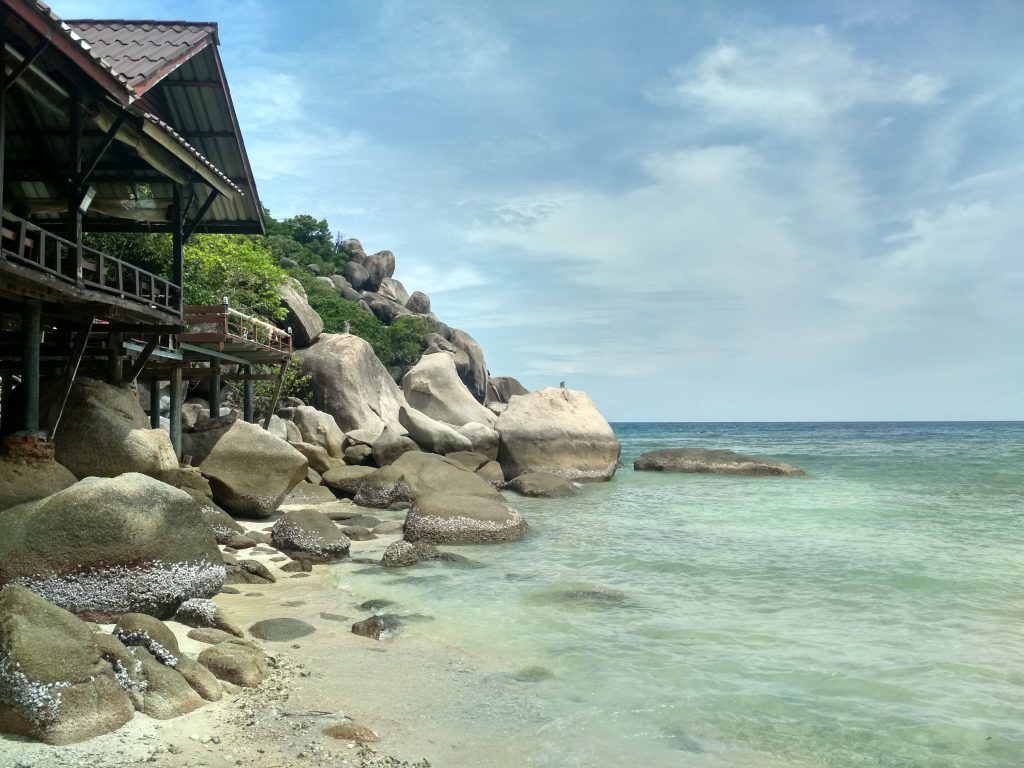 8. Ao Sai Daeng: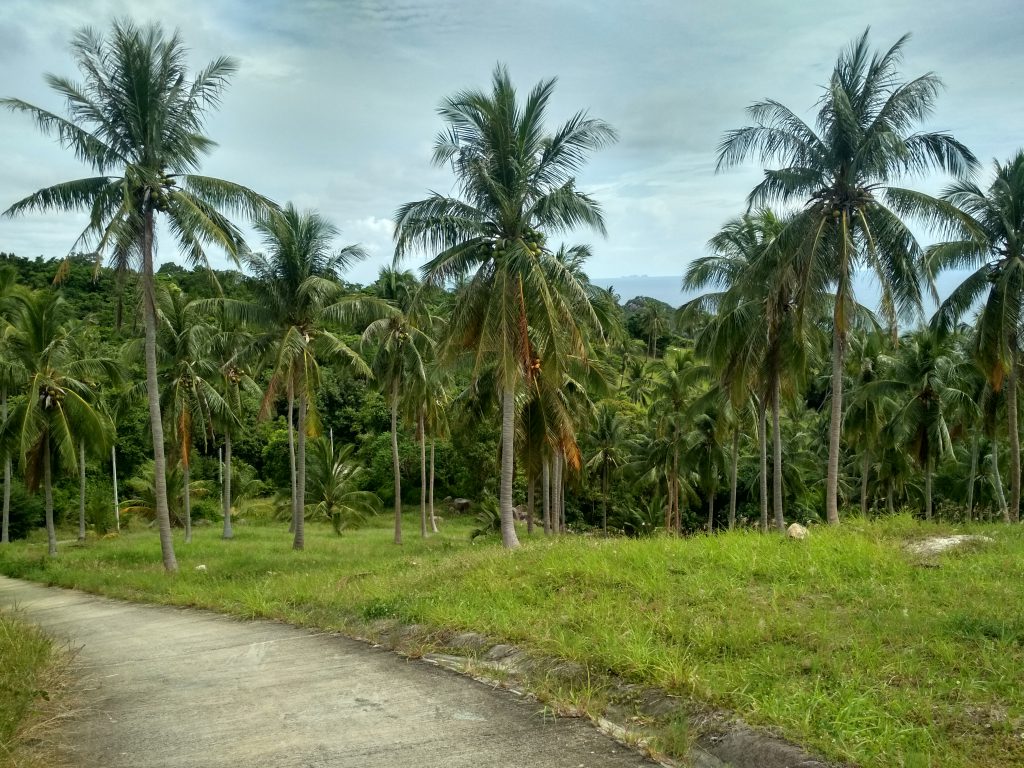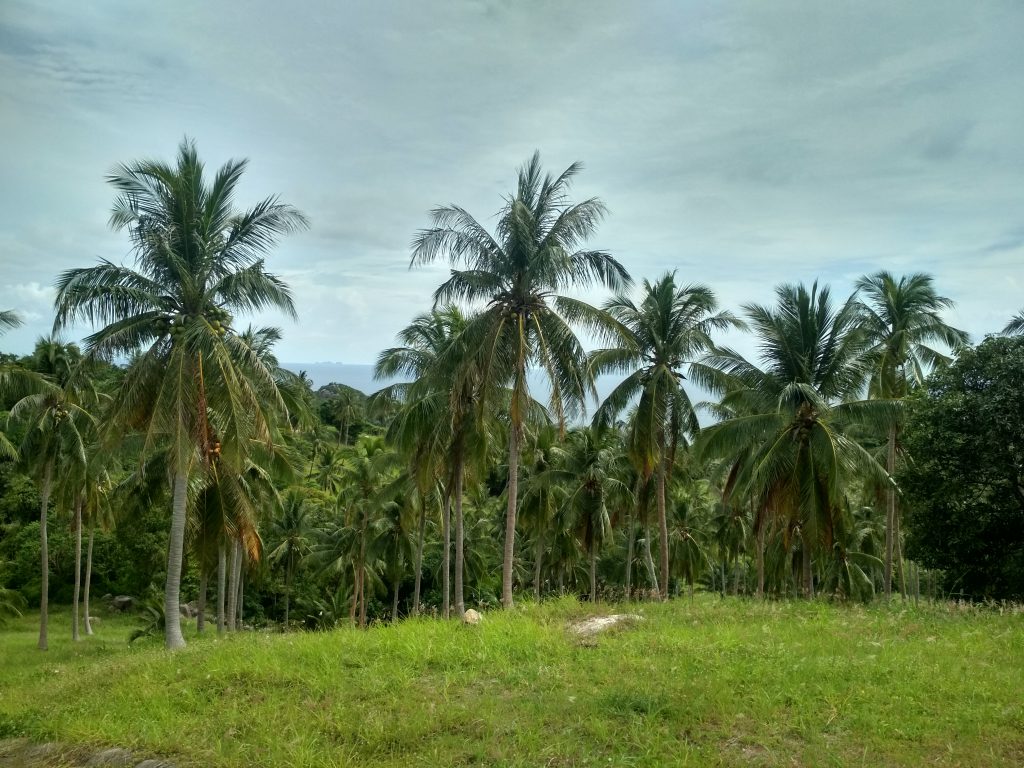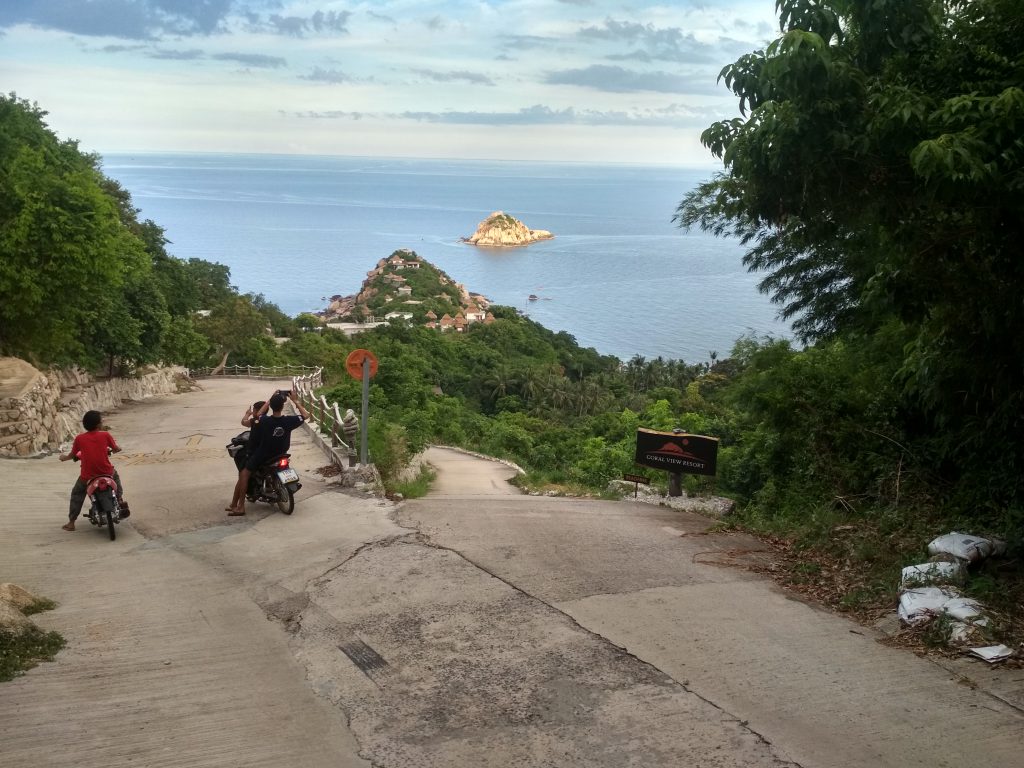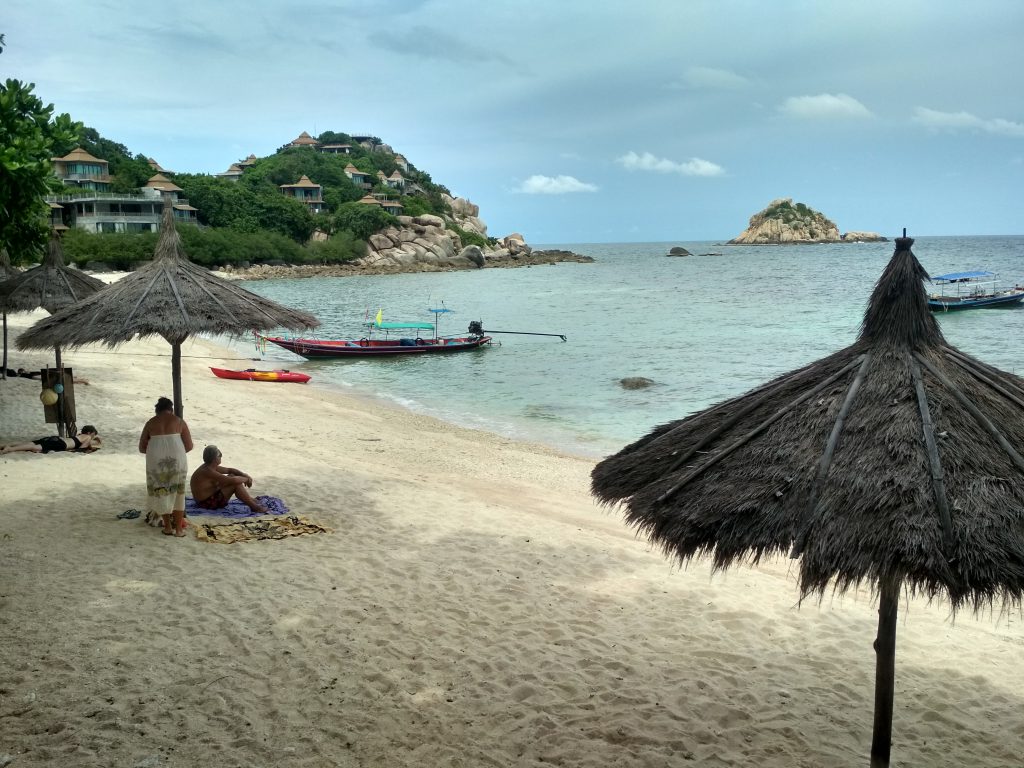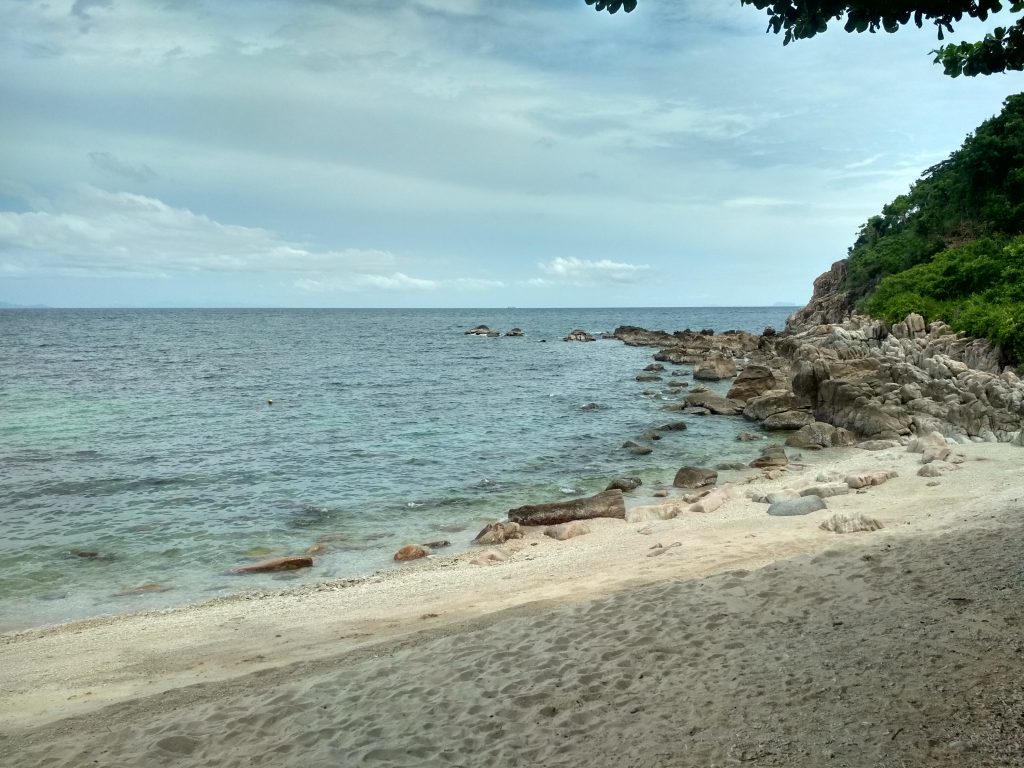 9. Jansom Bay: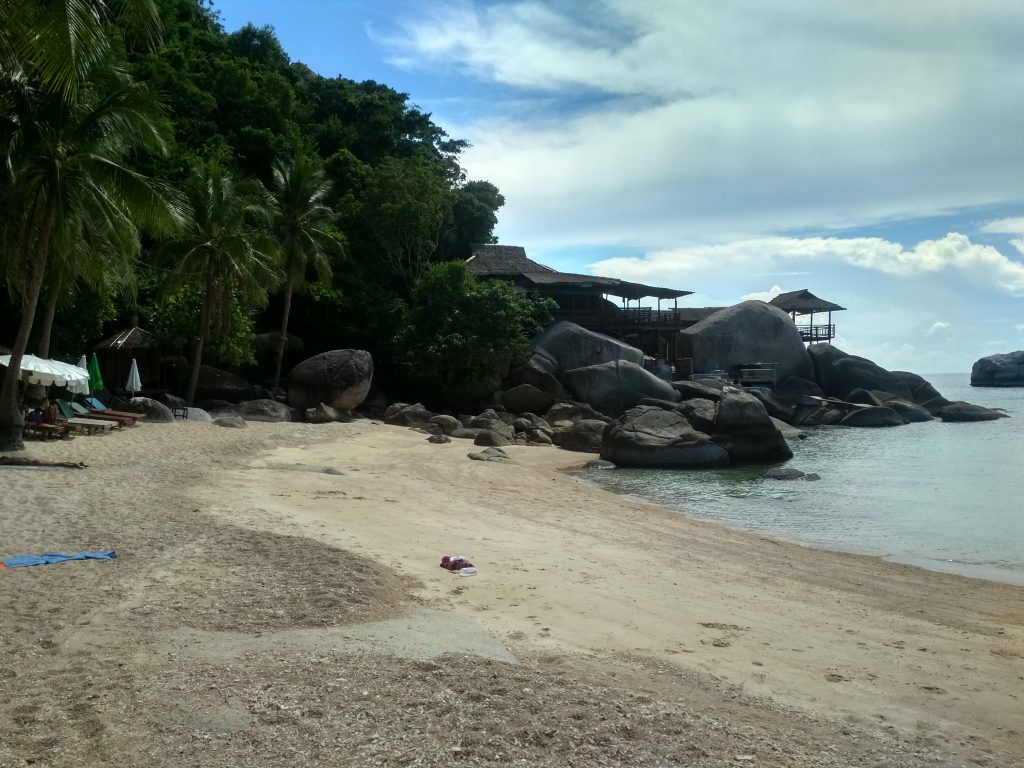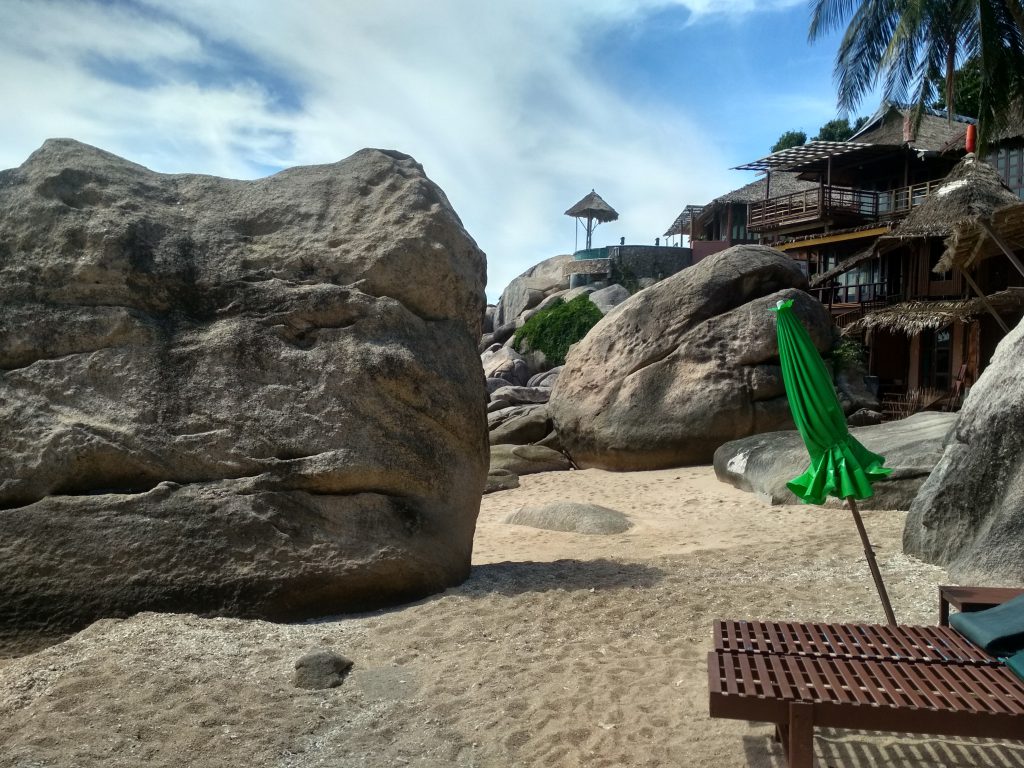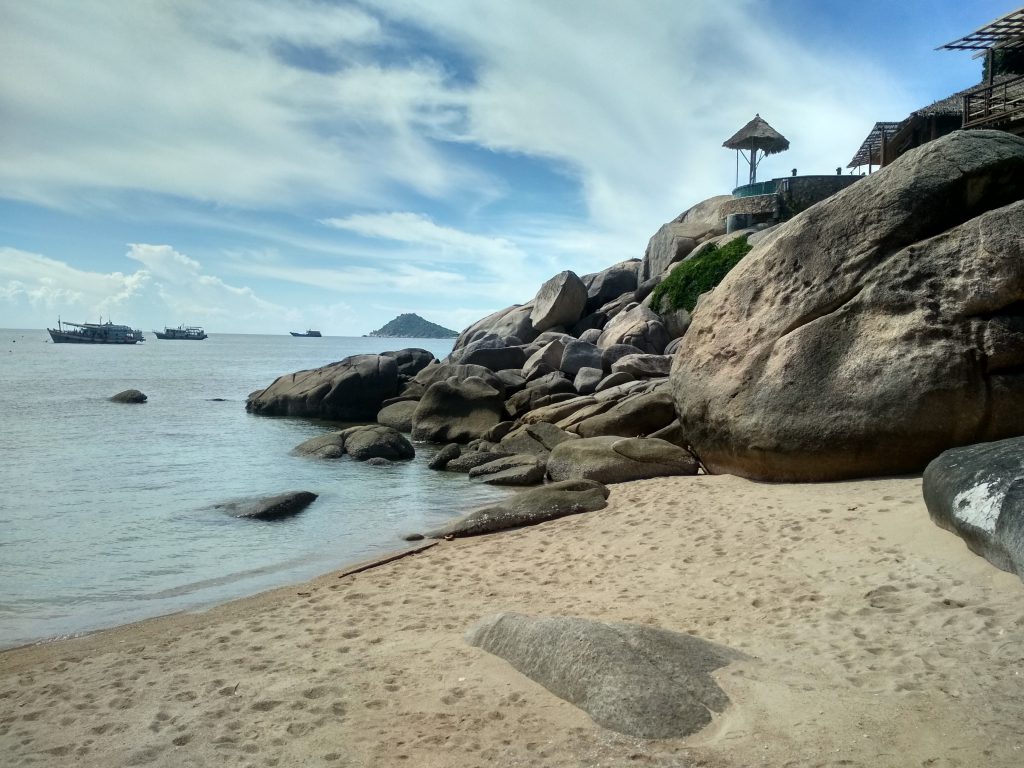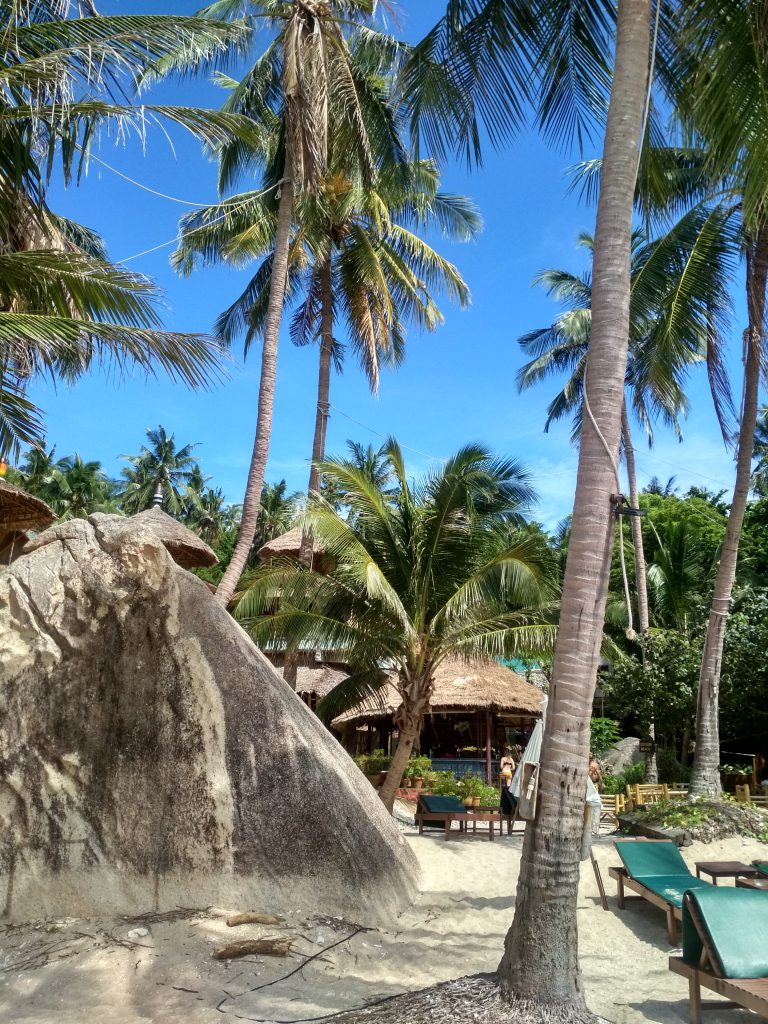 Please share your experiences, tips and tricks about Koh Tao in the comment section to help others!
Check out more Myanmar articles!