Who follows my blog in detail knows, that I have been to Cambodia before. After Phnom Penh we went to Siem Reap so that Sara could check out Angkor Wat and I didn't do that much, what was a nice thing. The city is still lovely and lively and the only thing that changed majorly is that the price for Angkor Wat raised from 20$ to 37$.
From Siem Reap we made our way to Kampot, my favorite spot in Cambodia. When I was there in 2015, I went every evening to a place called "Nelly's Bar", which is runned by Malin and Cenn and named after the dog. Back in 2015 Nelly's Bar was just openend and the two didn't know where things are going to.
Via Facebook we kept in contact the last 3 years, so I knew that things went well and there is meanwhile also "Nelly's Farm" that offer some sleeping options, so I was excited to meet them two again and see Nelly's Farm and the Bar.
Arrived in Kampot early in the morning we were friendly welcomed at the wonderful "Nelly's Farm" and set our base for the next 4 days in a bungalow.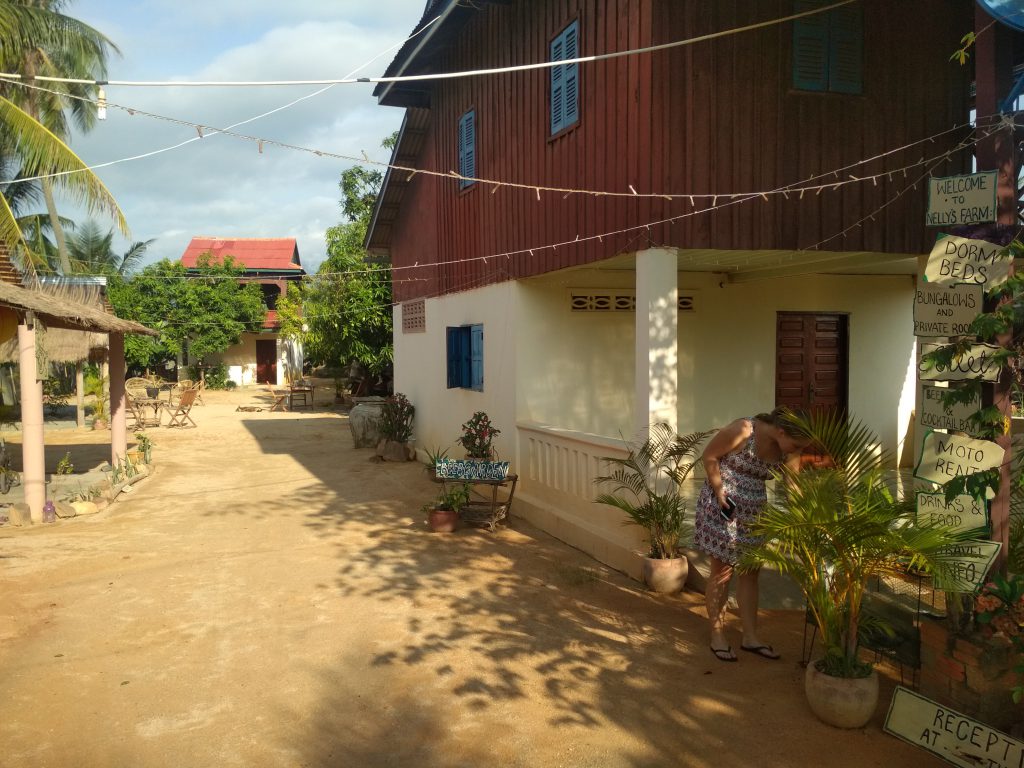 A day before Olivier arrived to Kampot. We met Olivier in Saigon on the Chu Chi tunnel tour and were hoping for a good timing to meet in Kampot. Olivier met two girls in the hostel, Vicotria from Canada and Sanne from the Netherlands, so we decided to do to a daytrip to the pepper farm and Kep National Park together.
Again, for those who read my blog frequently, they know, that I went to Kep before with Fabi and Hannes in 2015, but "La Plantation" pepper farm was new for me. On the way we passed the secret lake and found by accident some stairs to a mountain temple in construction which offered some great views.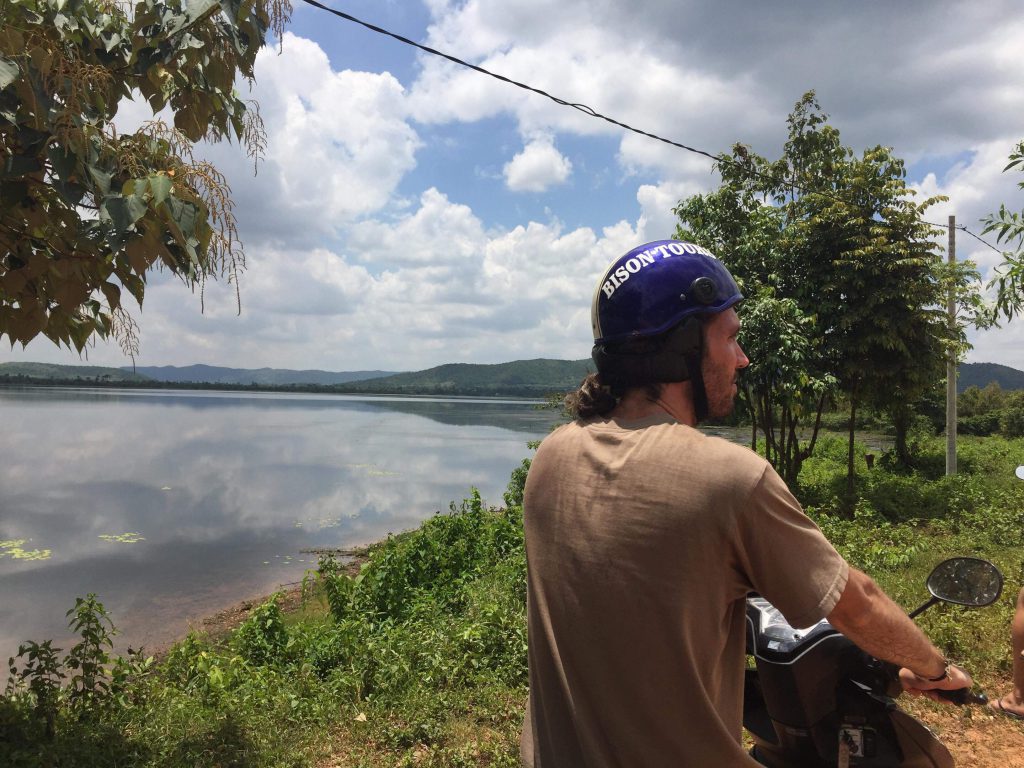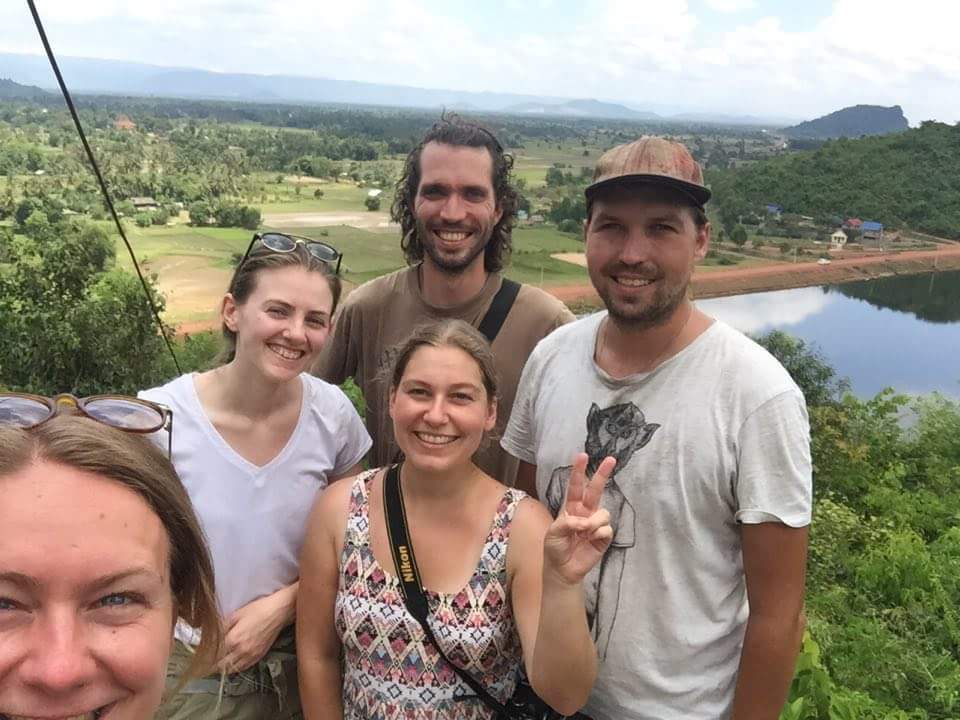 Worldtrip Berlin Tip: "La Plantation" offers free 40-minute tours around the farm and a pepper tasting. Bring some water as the pepper is spicy and makes you want to drink. I think it's their trick to earn money by that, but I think it's fair to buy a coke as they offer the tours for free and give a lot of jobs to the area. It is also possible eat later in the restaurant and taste the "pepper in action" on delicious, pepper-based meals. It's pricy but good as I heard from other people.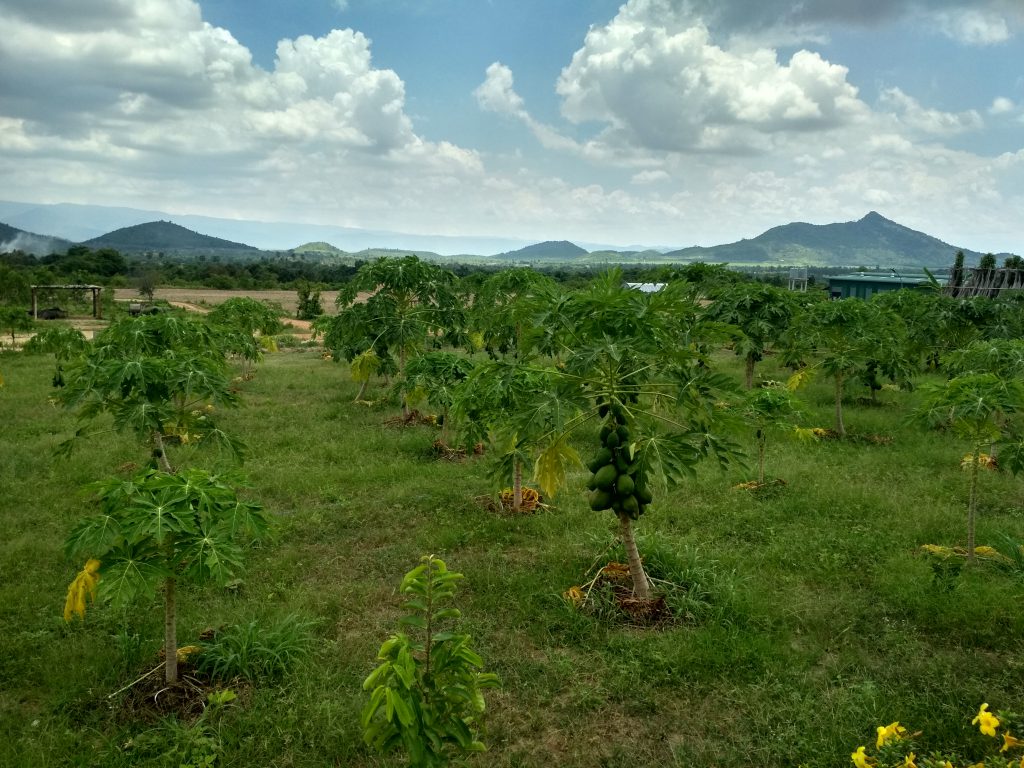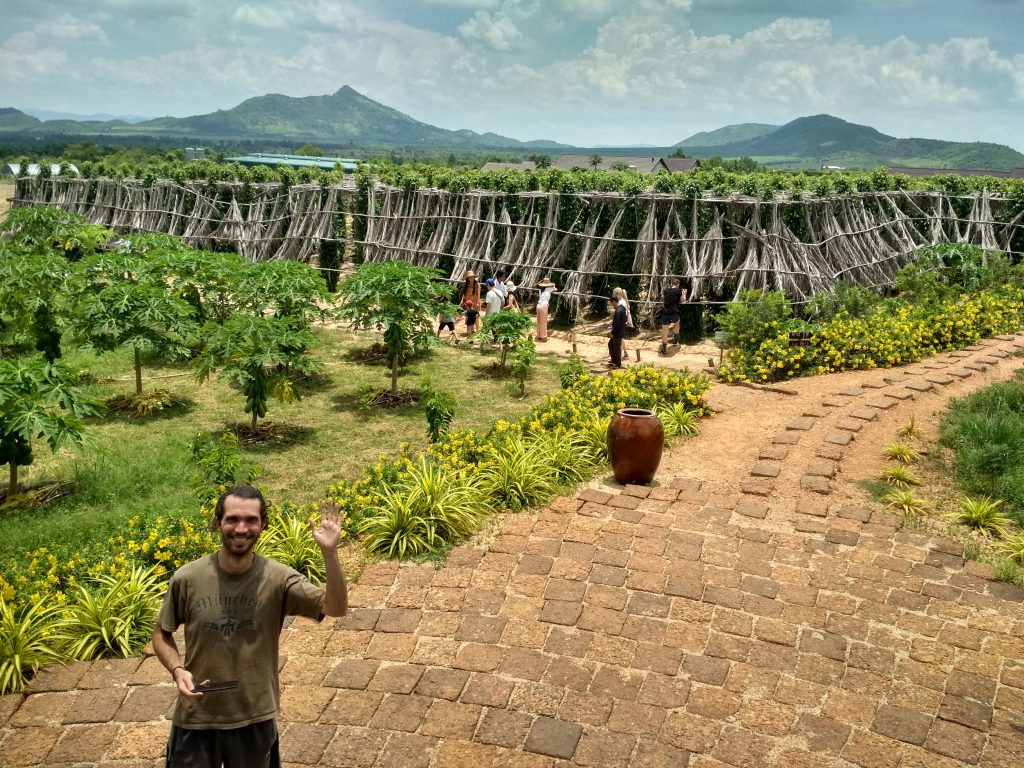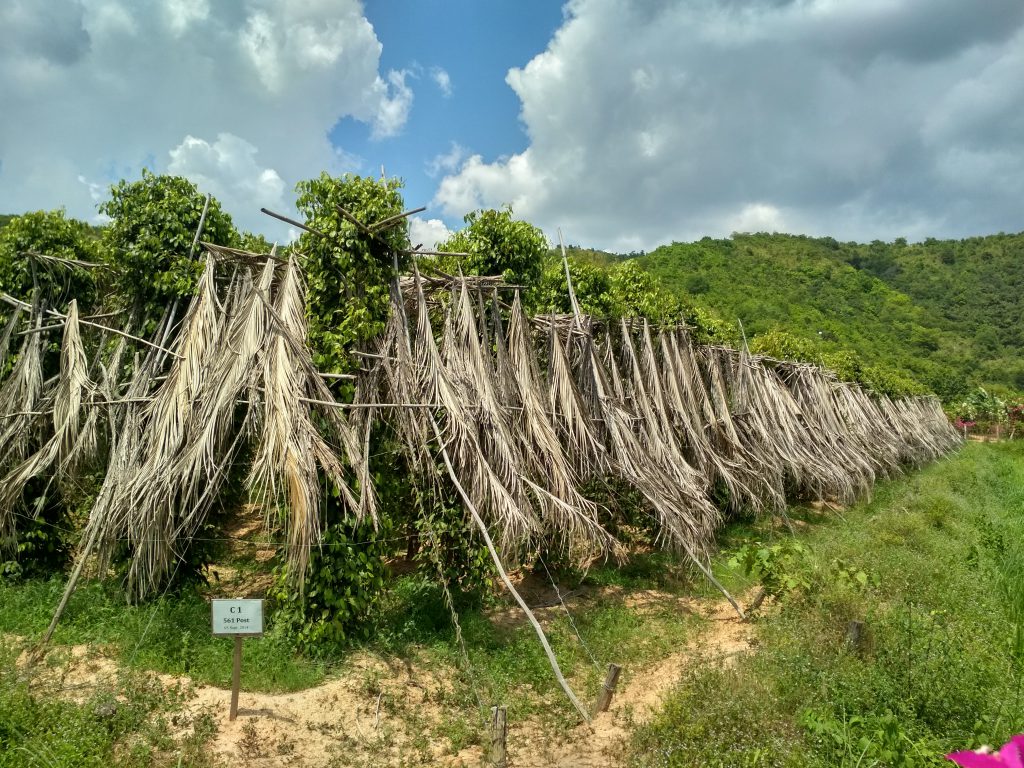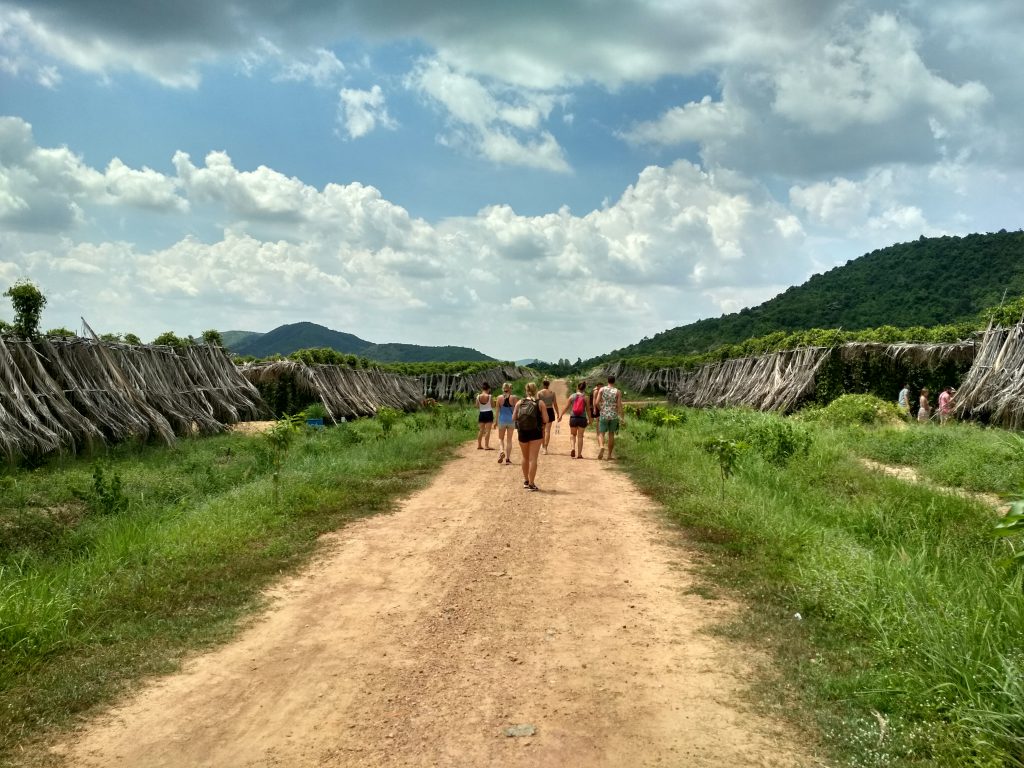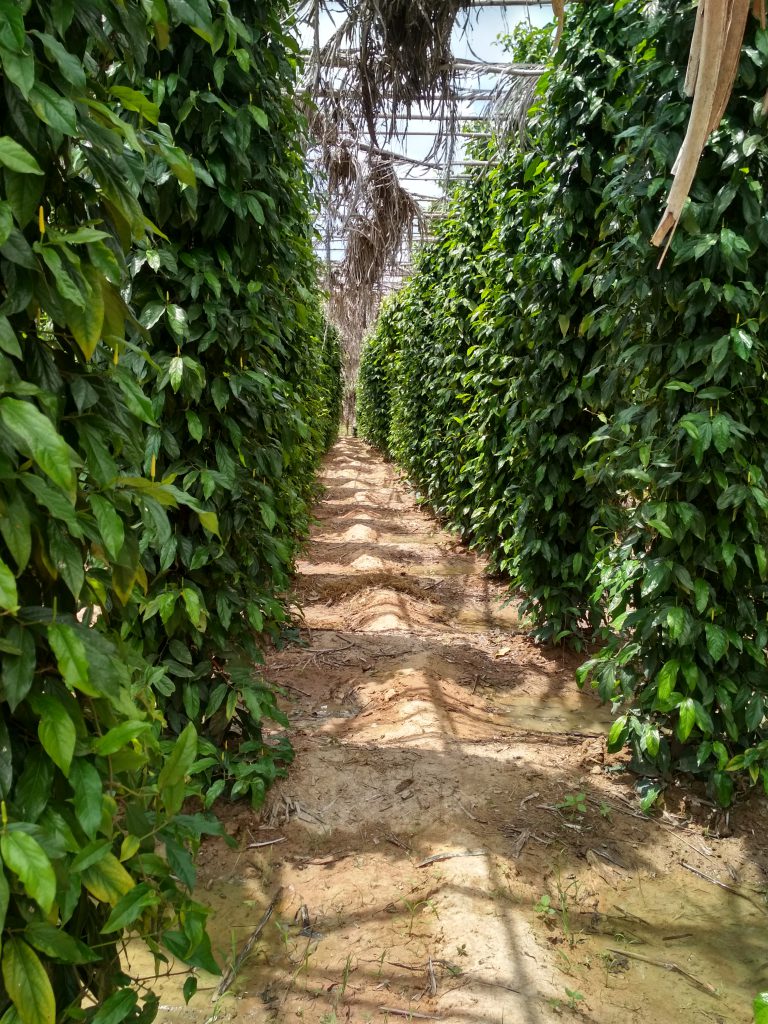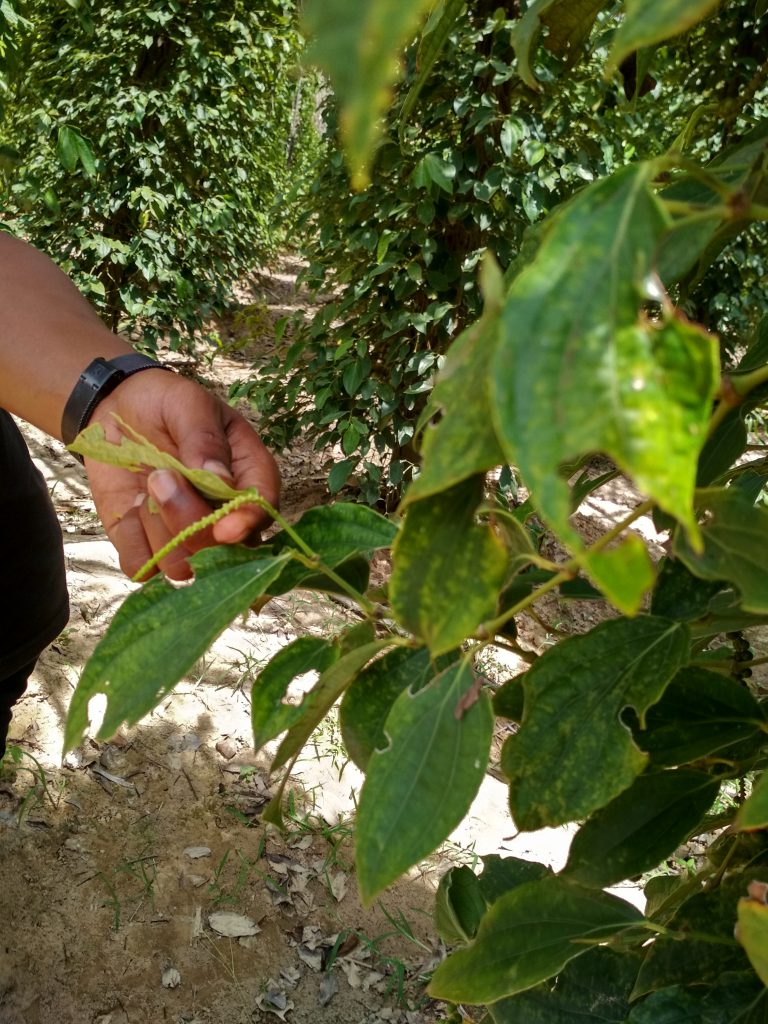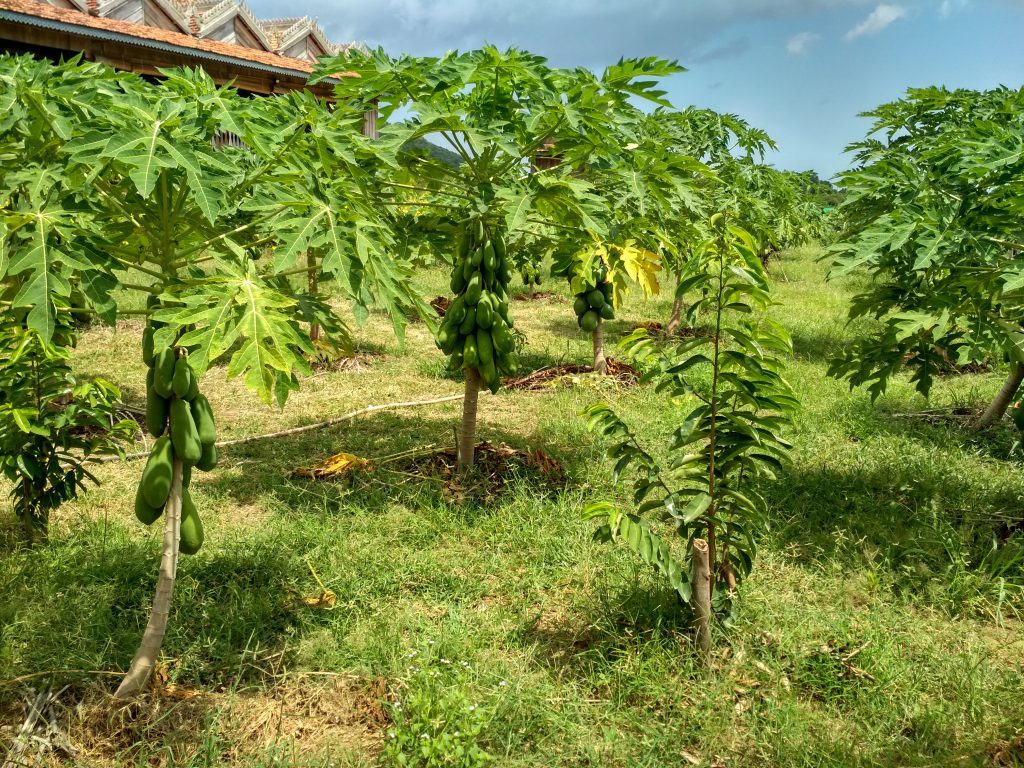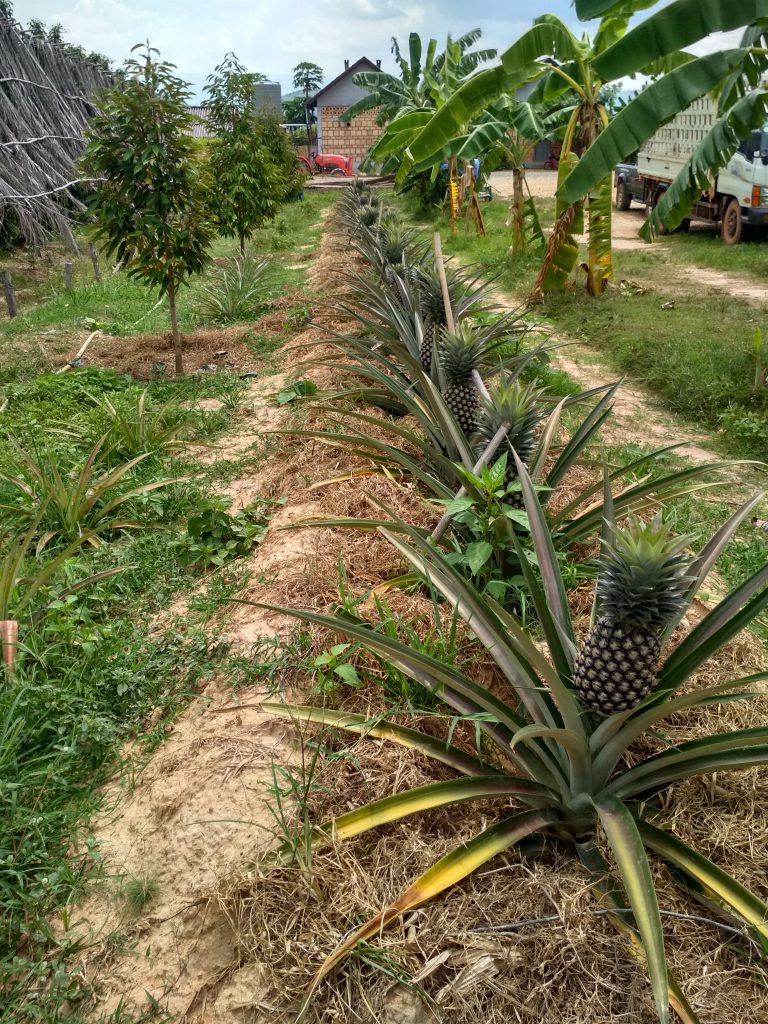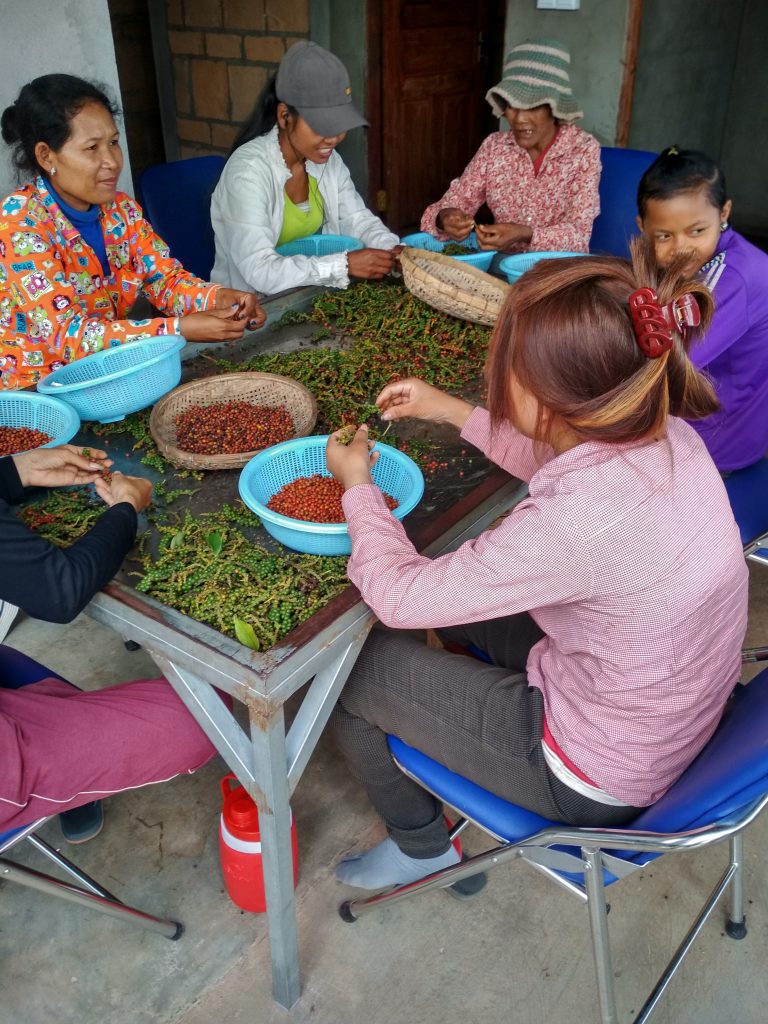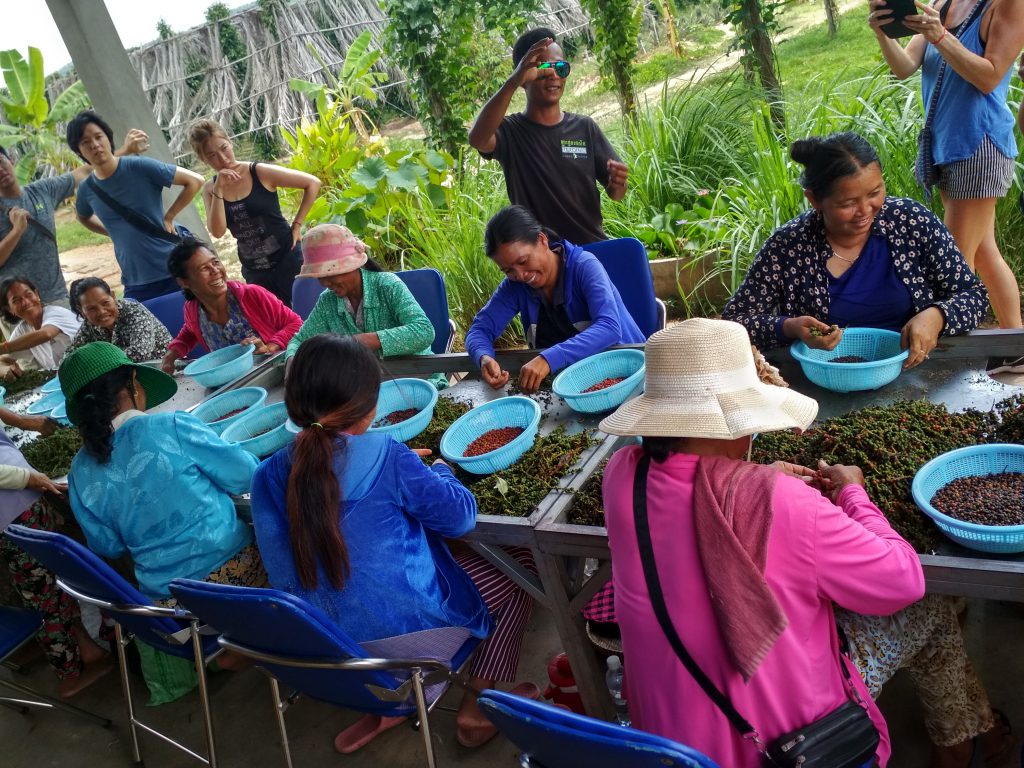 After the plantation we went to Kep National Park as Kep itself was packed with local tourists those days due to the Kings birthday public holidays.
Worldtrip Berlin Tip: If you see the National Park on the Google Maps, there is one road heading into it one way. That's not true in real. It is a loop which you can also do with a motorbike if you are a good driver. It ends up near Veranda Natural Resort.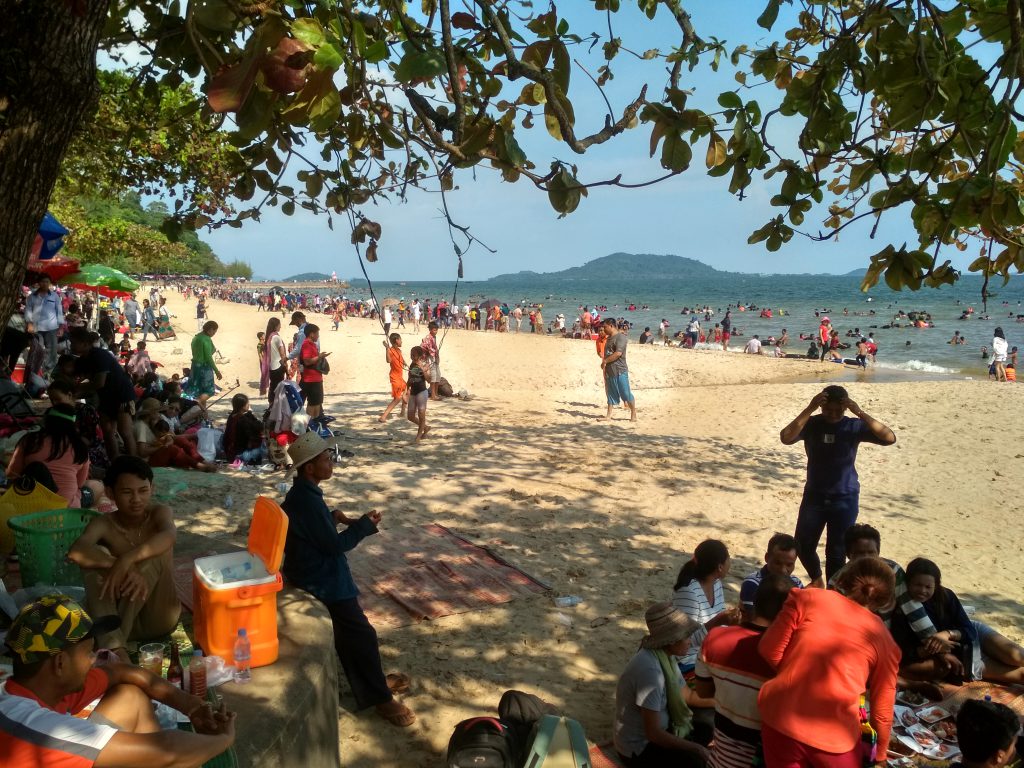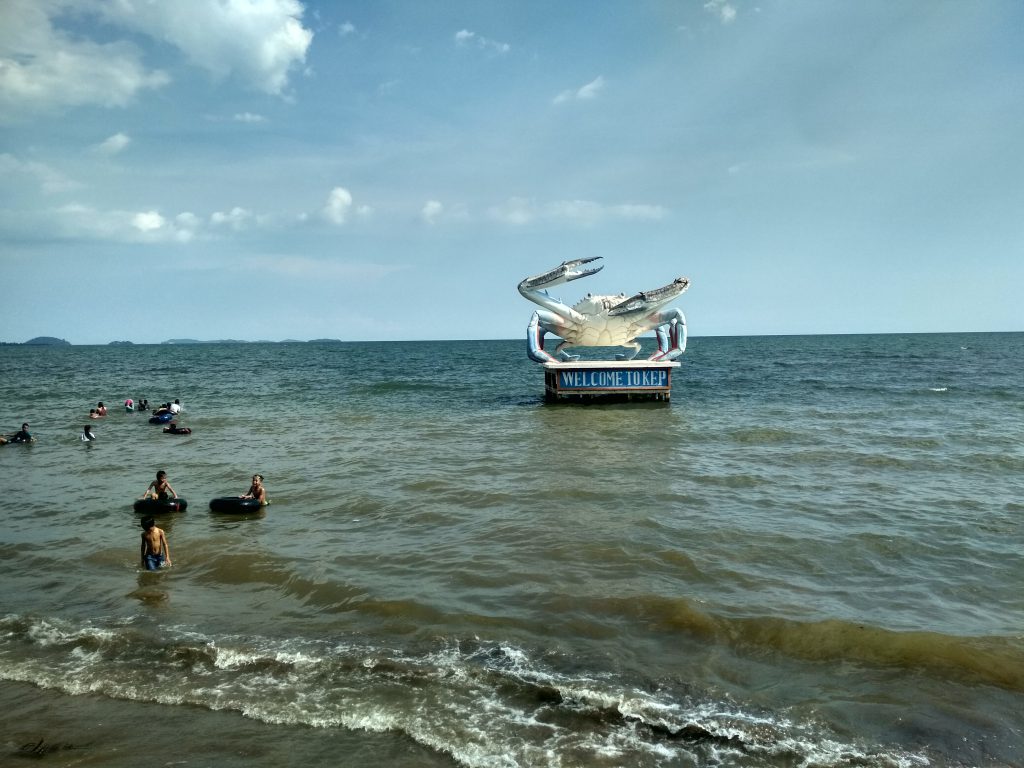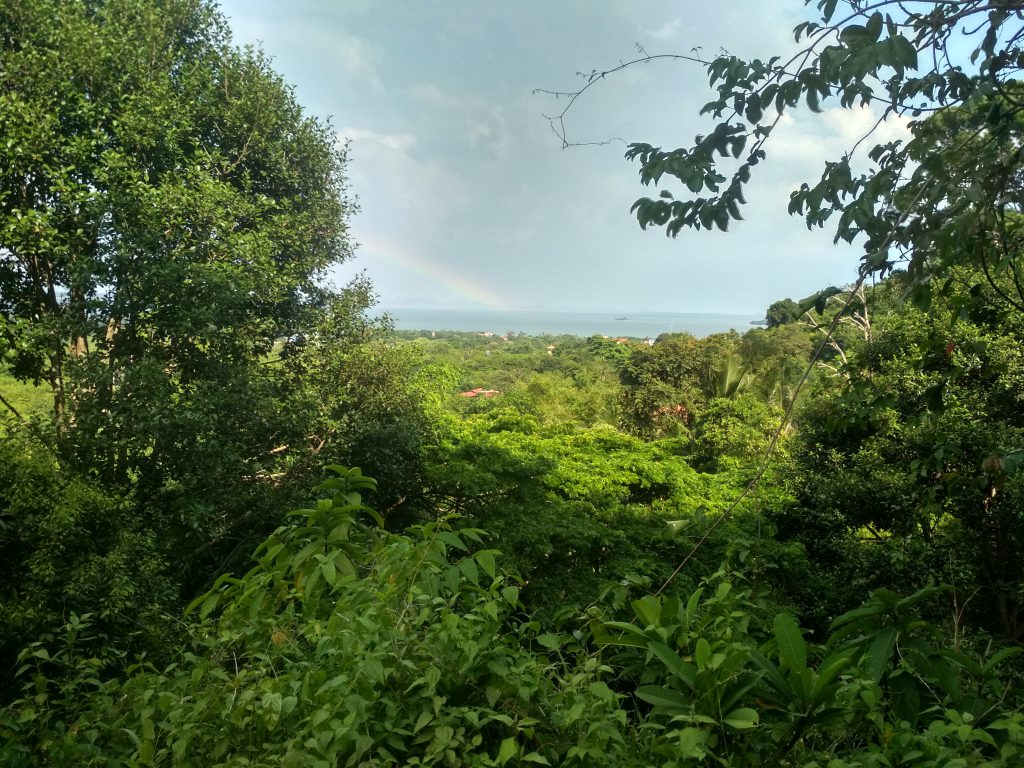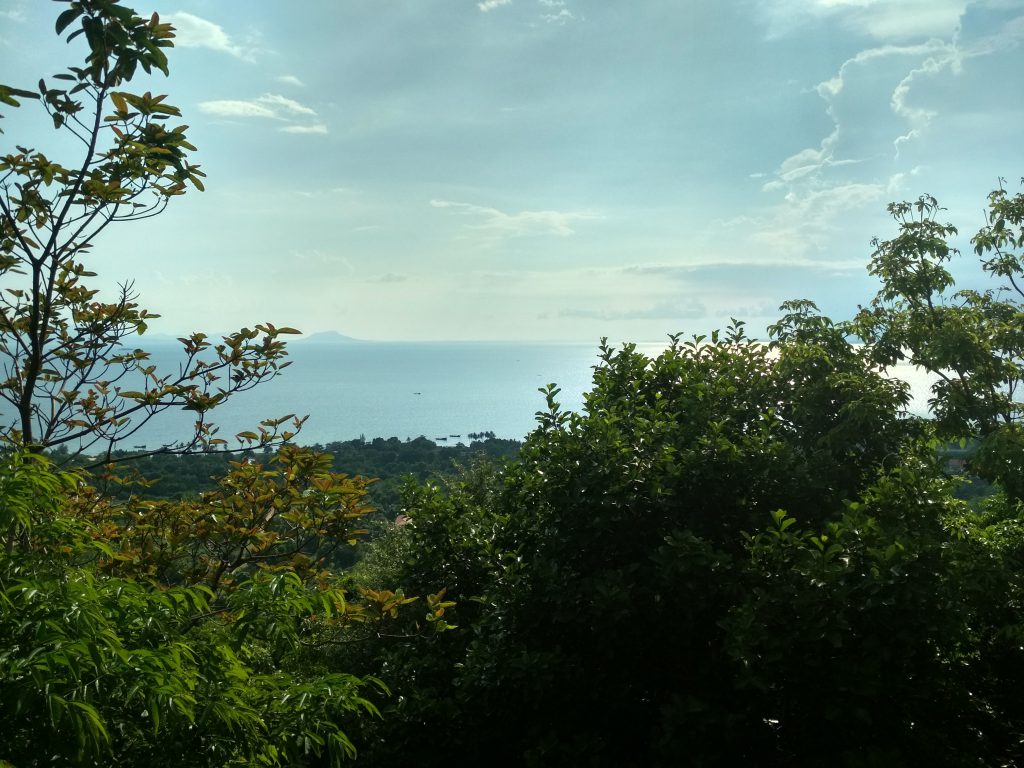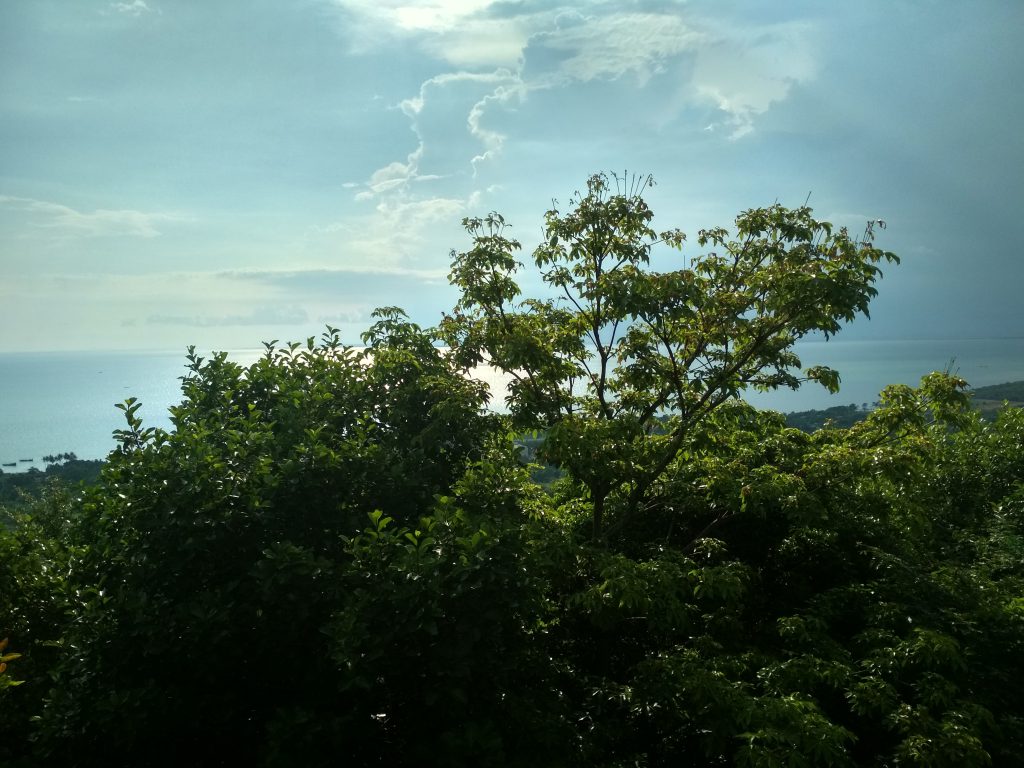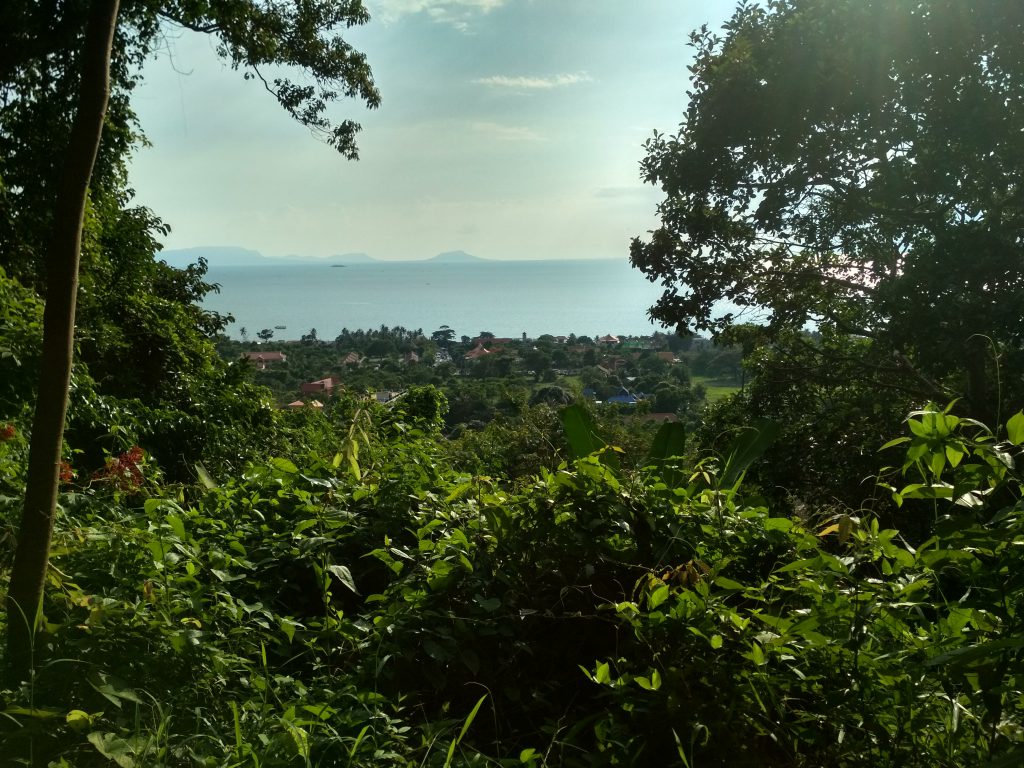 Worldtrip Berlin Tip: If you are in Kep and check out the National Park don't miss to take drink at Veranda Natural Resort at the end – the view is amazing, and drinks are affordable. The food prices are a bit out of the normal backpackers budget, but for a fancy place like this comparable cheap to European standards.
Next day we followed Malins tip to visit Arcadia for a relaxed day at the river. We were expecting a small bar with an entrance to the river, like a peer. The moment we arrived we were all overwhelmed. Arcadia Backpackers is a fully grown self-made waterpark at the costs of $5 entrance, including all fun attractions there (except Kayaking). It is easy to hang out there a full day and enjoy all the fun activities and we really did feel like we were one of the last survivors of an apocalypse, so the name (Resident Evil) works out perfectly.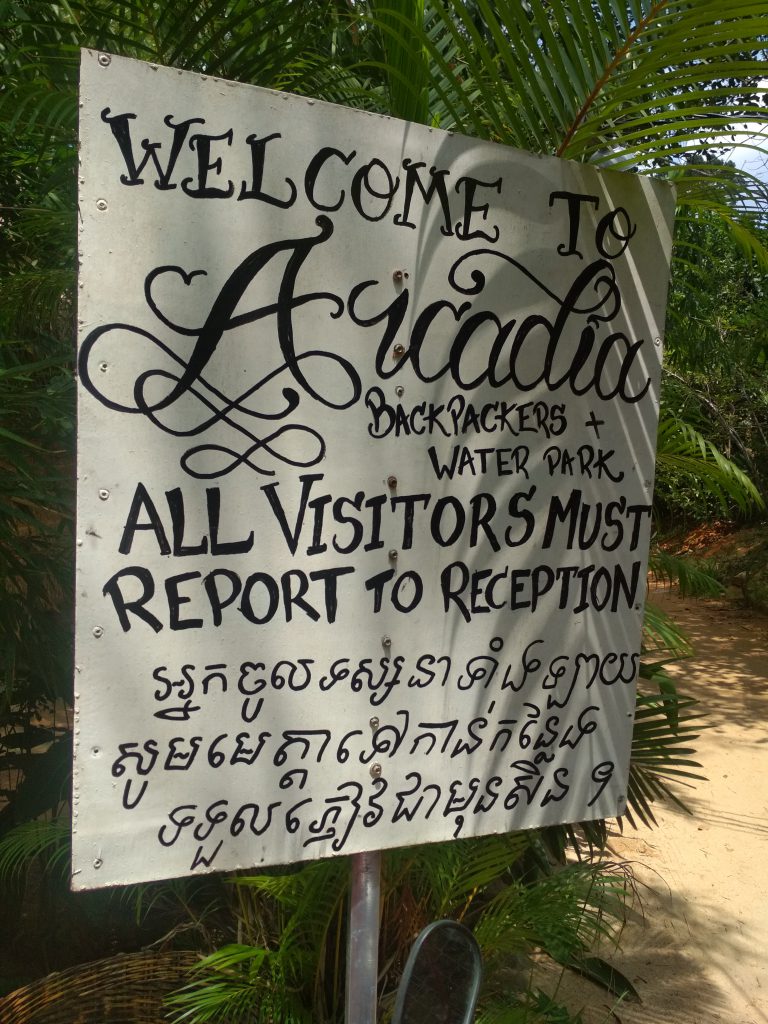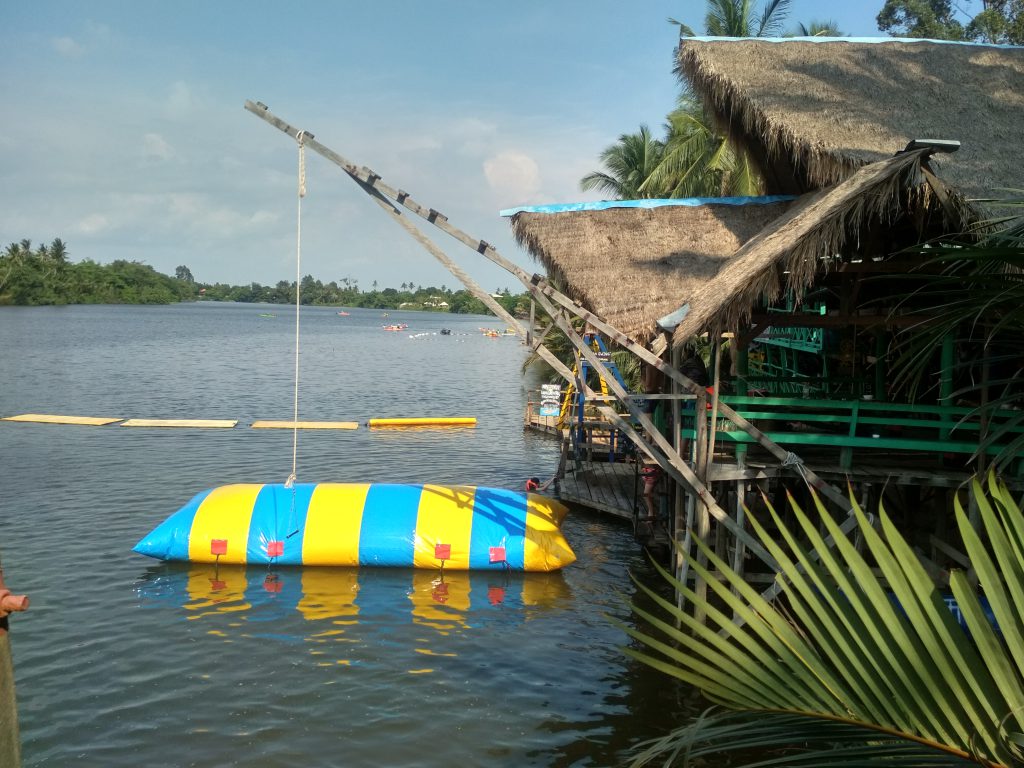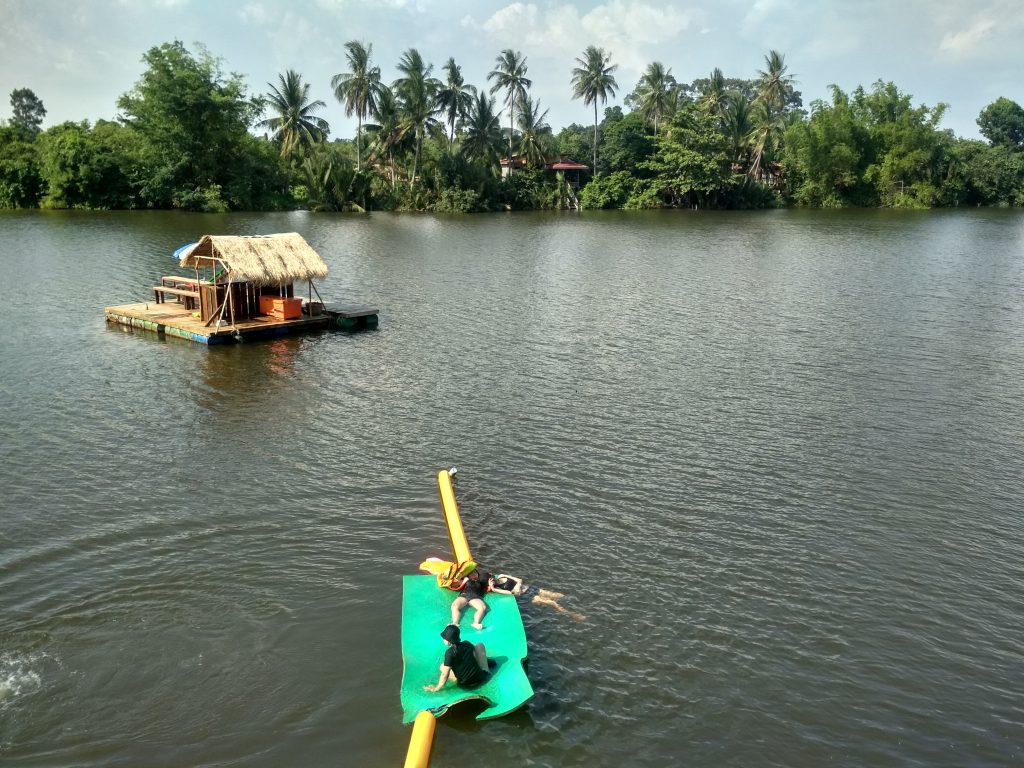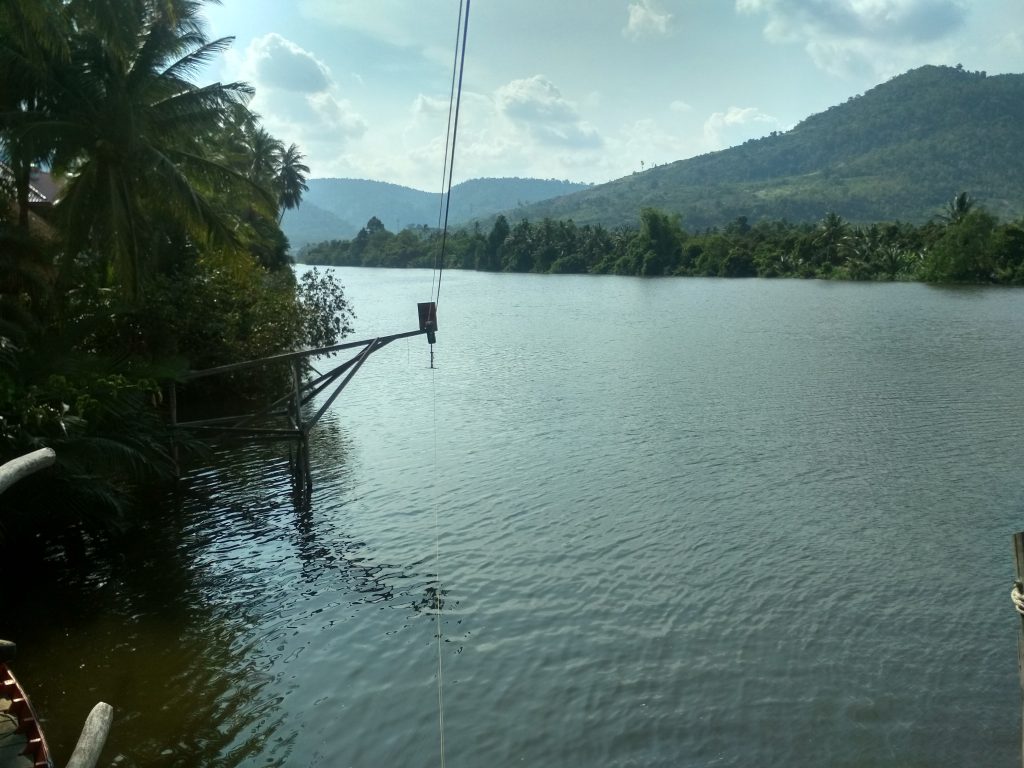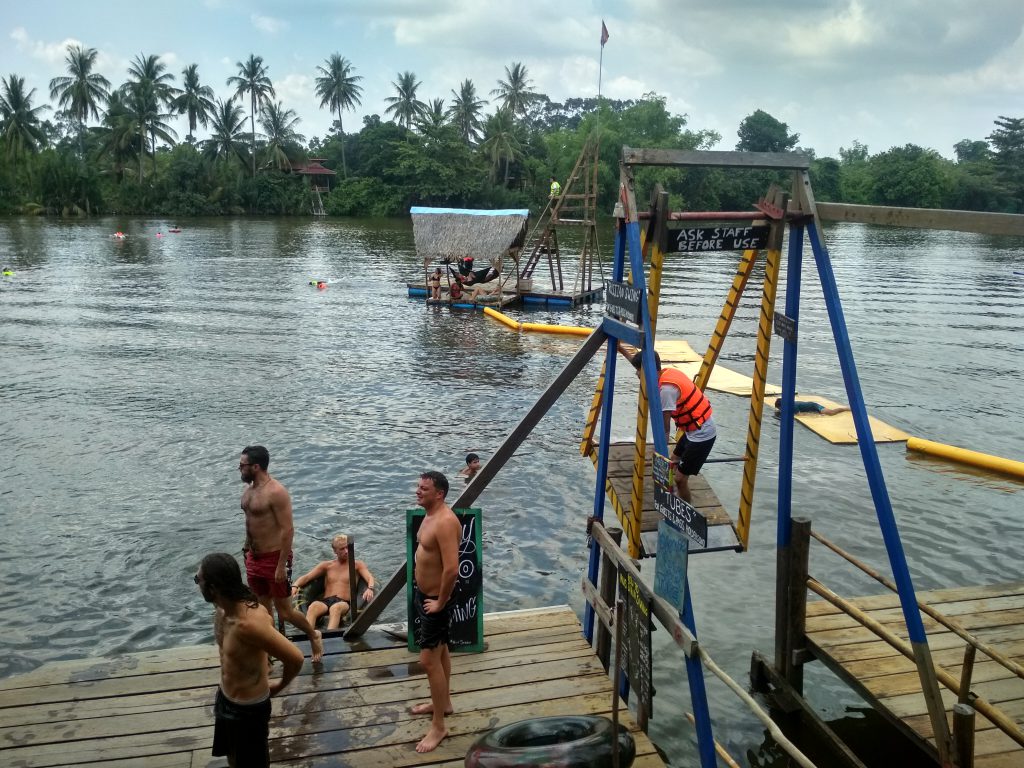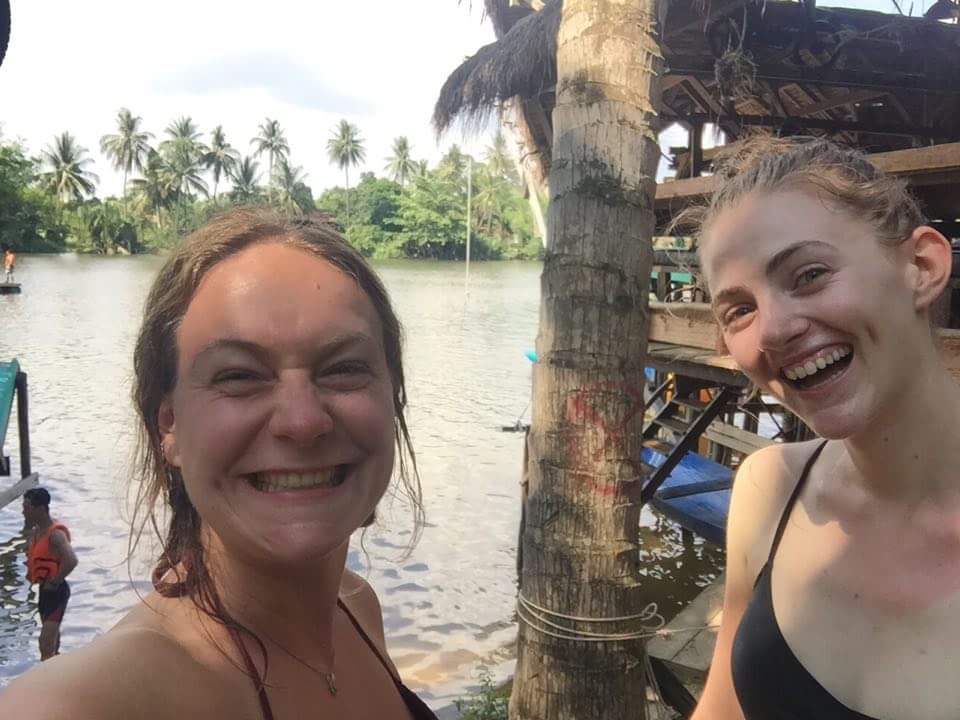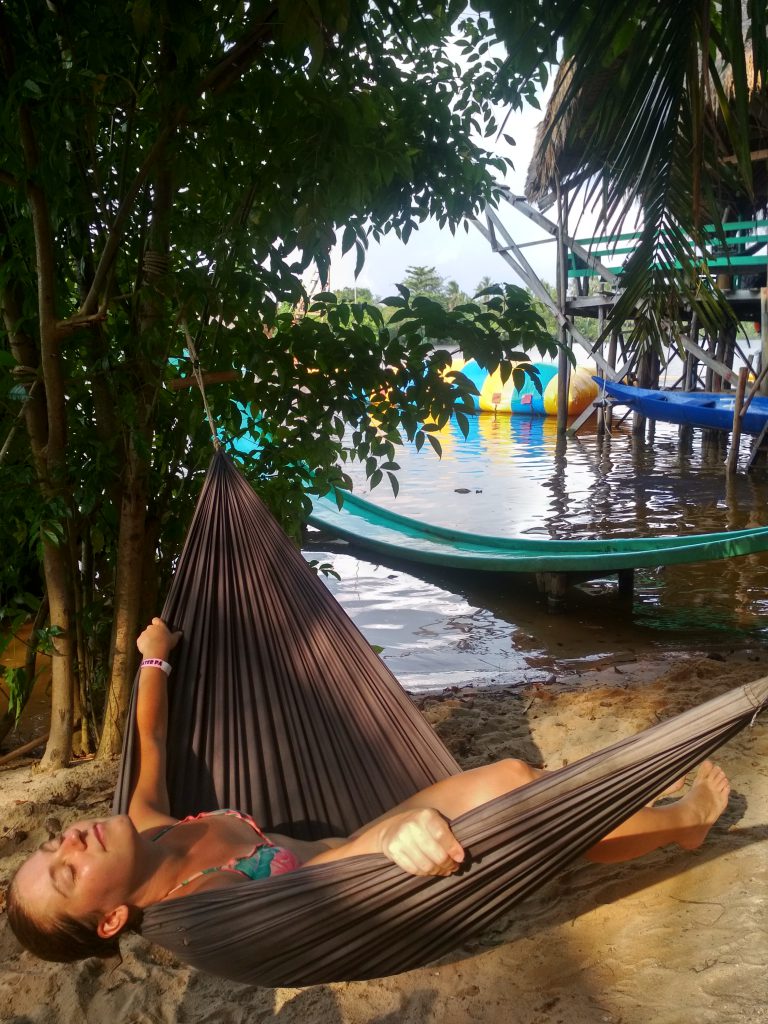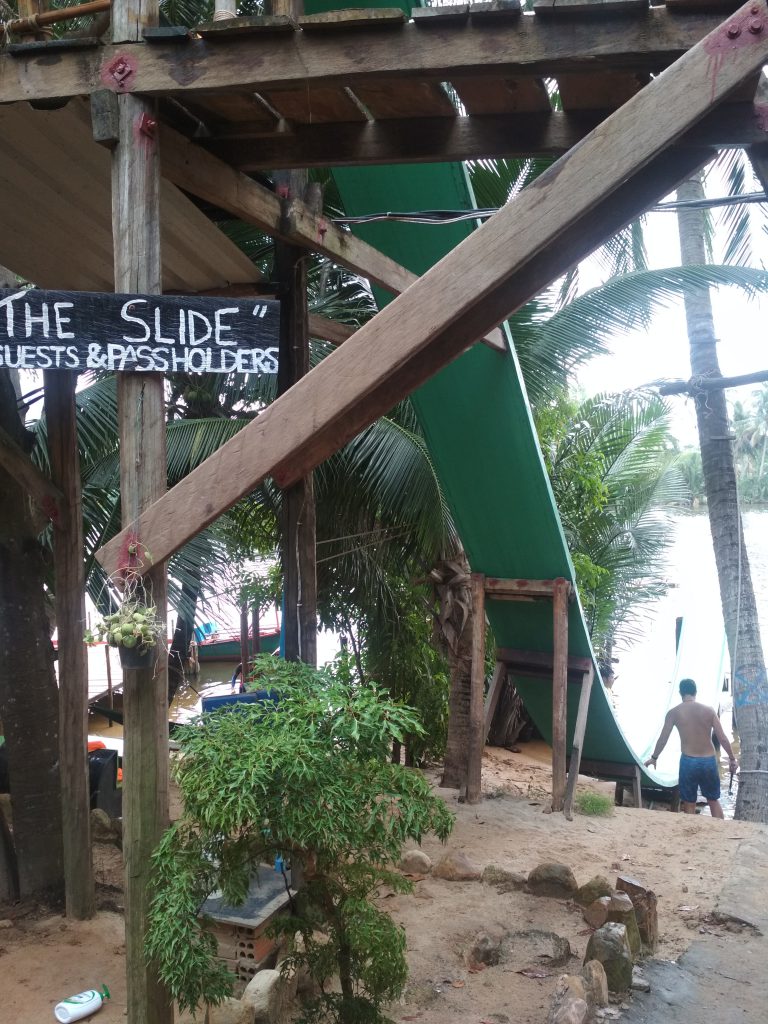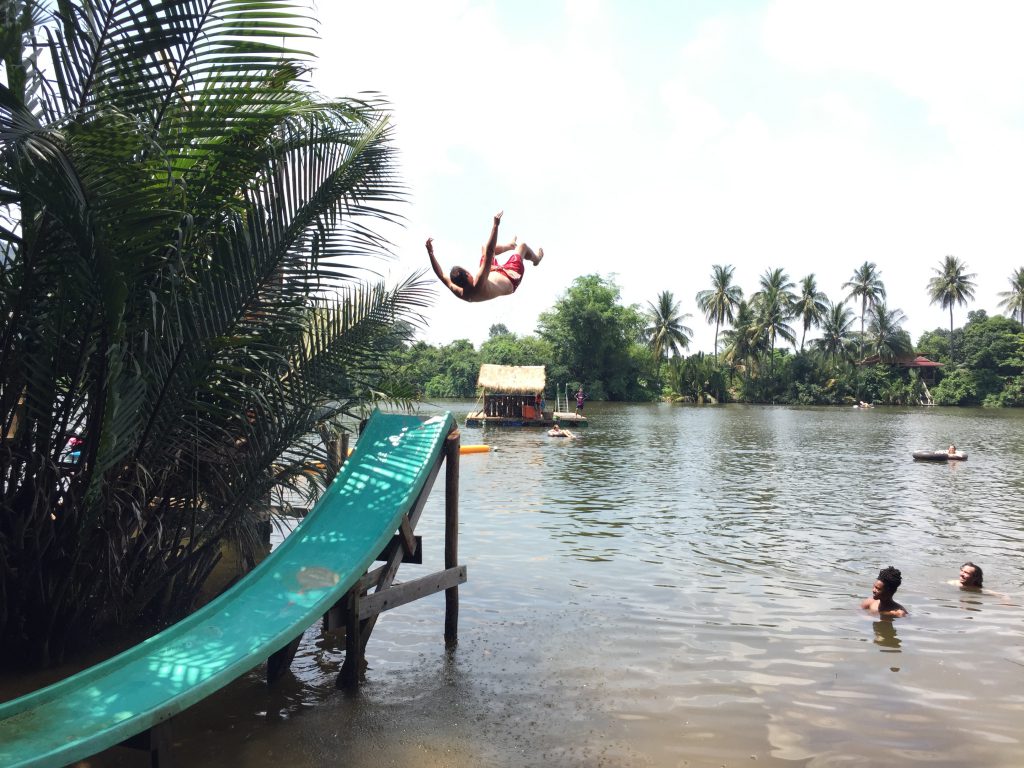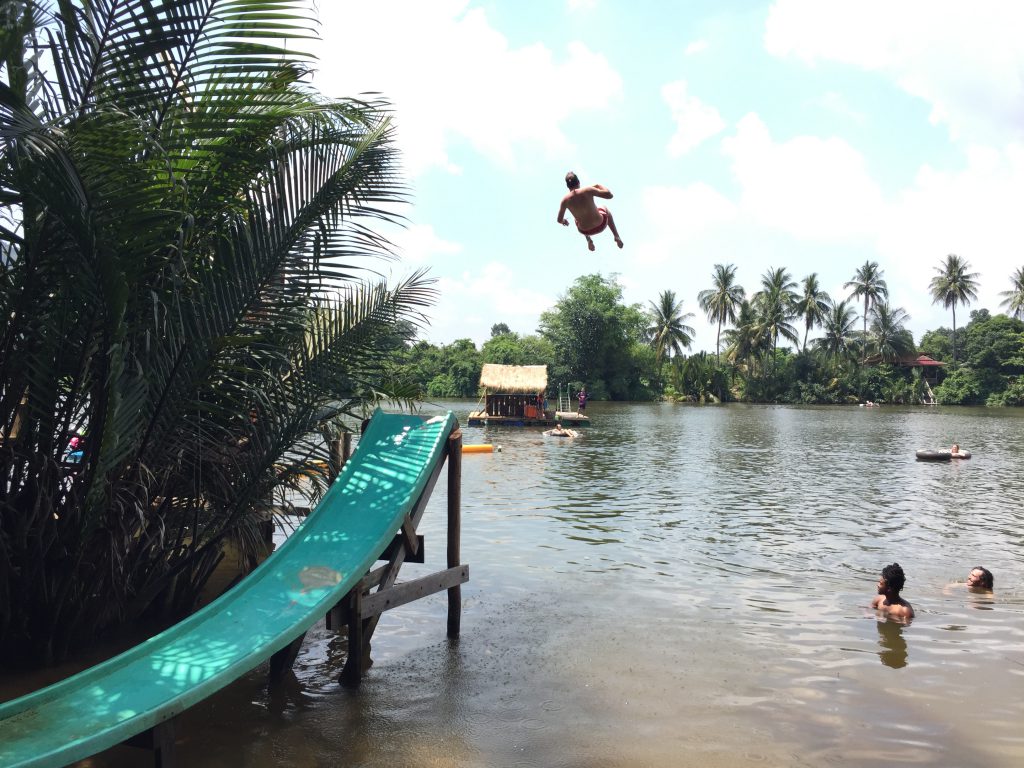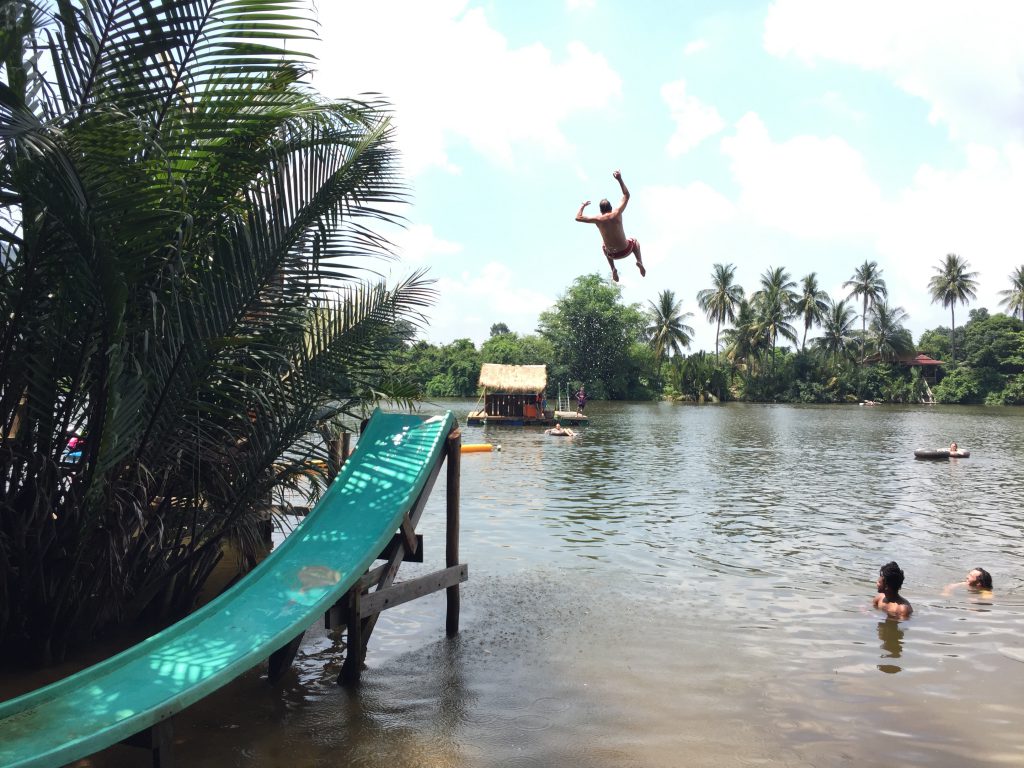 Another must do in Kampot is driving up Bokor Mountain, what I did already in 2015 and really wanted to do again, as the road is just fun to drive.
Worldtrip Berlin Tip: Bokor Mountain is a moody one, so expect that it can rain heavily. As the temperature on top is way lower than in Kampot, be prepared to bring some exchange clothes and/or a small (rain)jacket to avoid getting a cold. To lower the chance of rain and ending up in the clouds and not having any views, start your day as early as possible.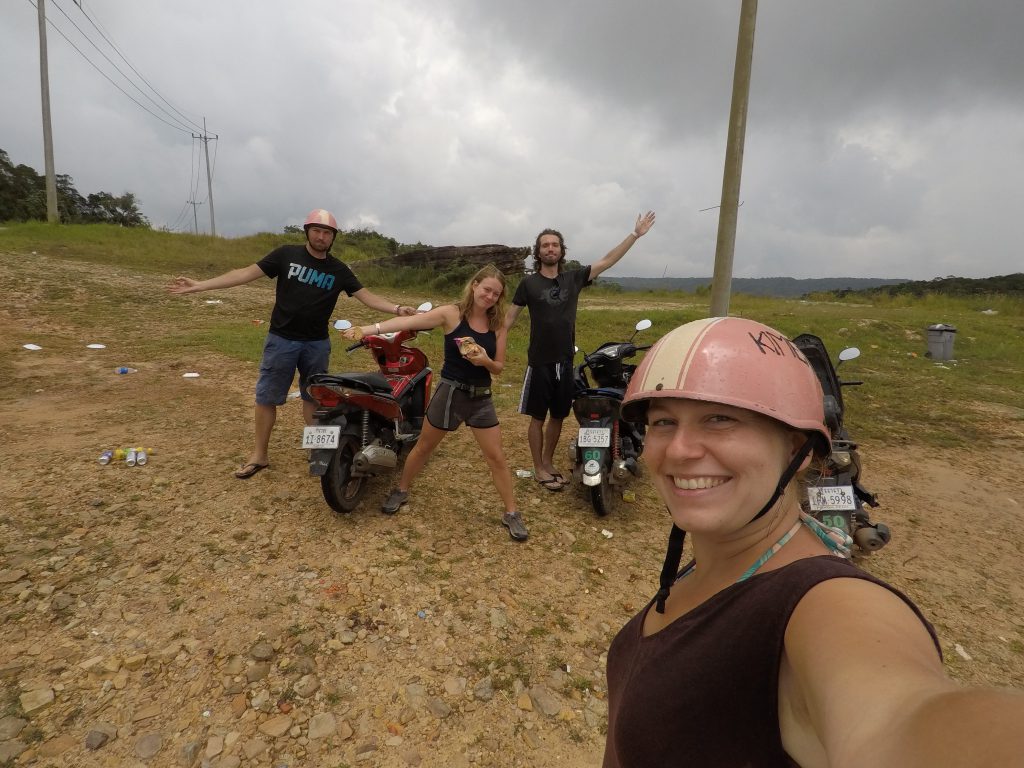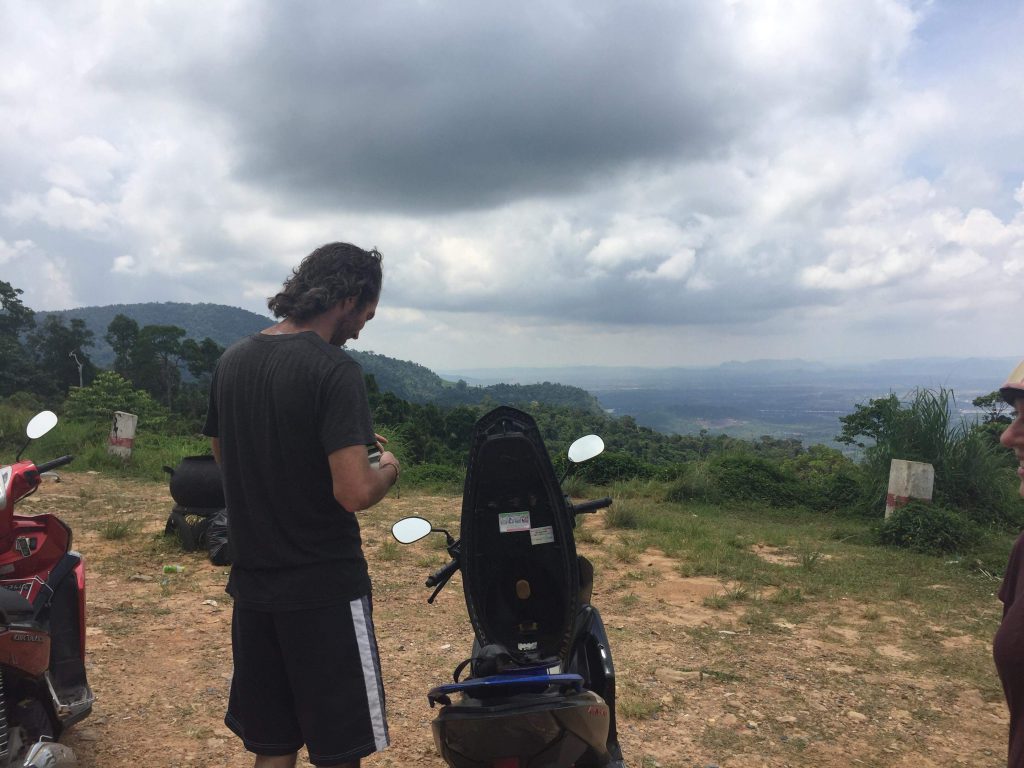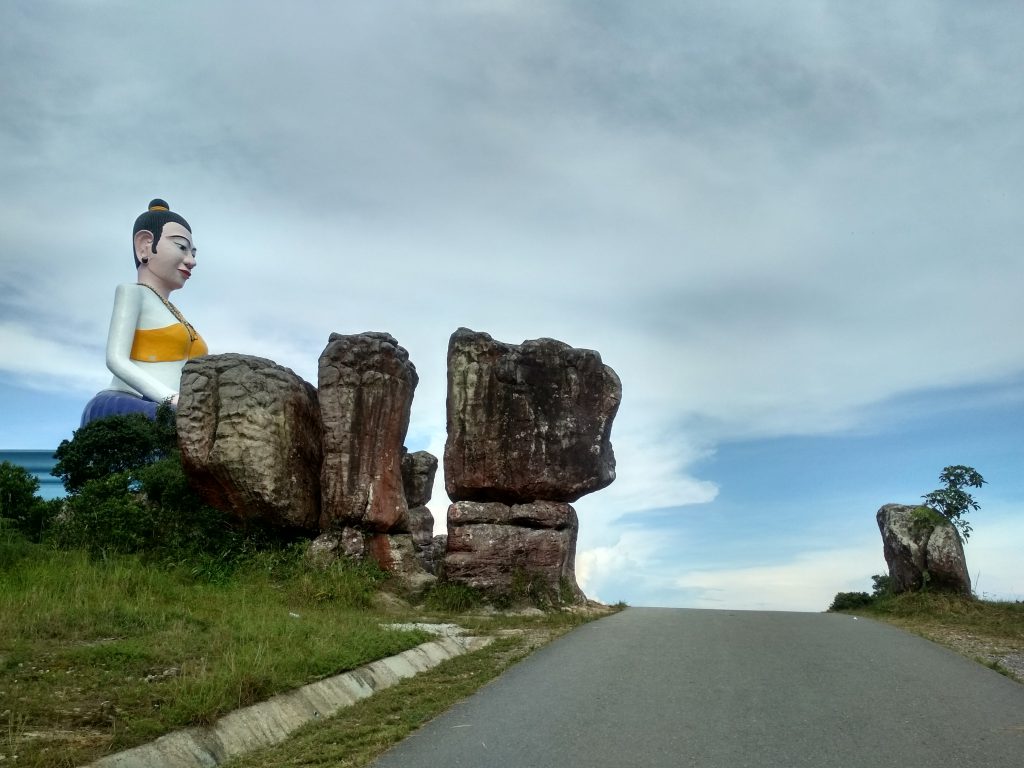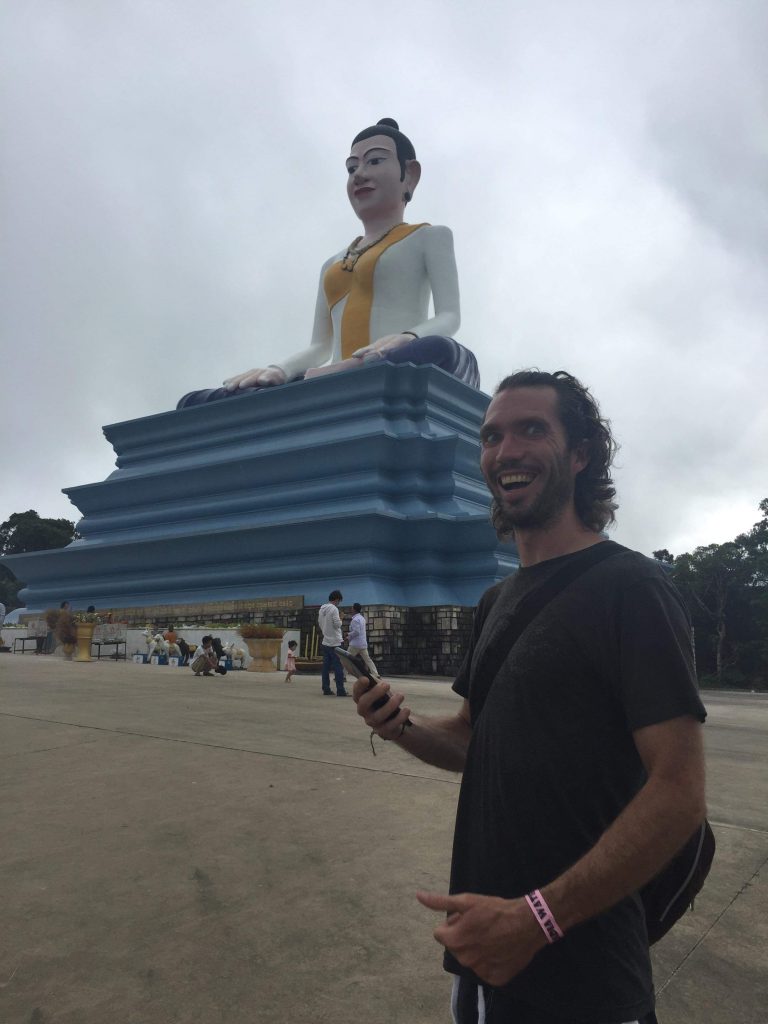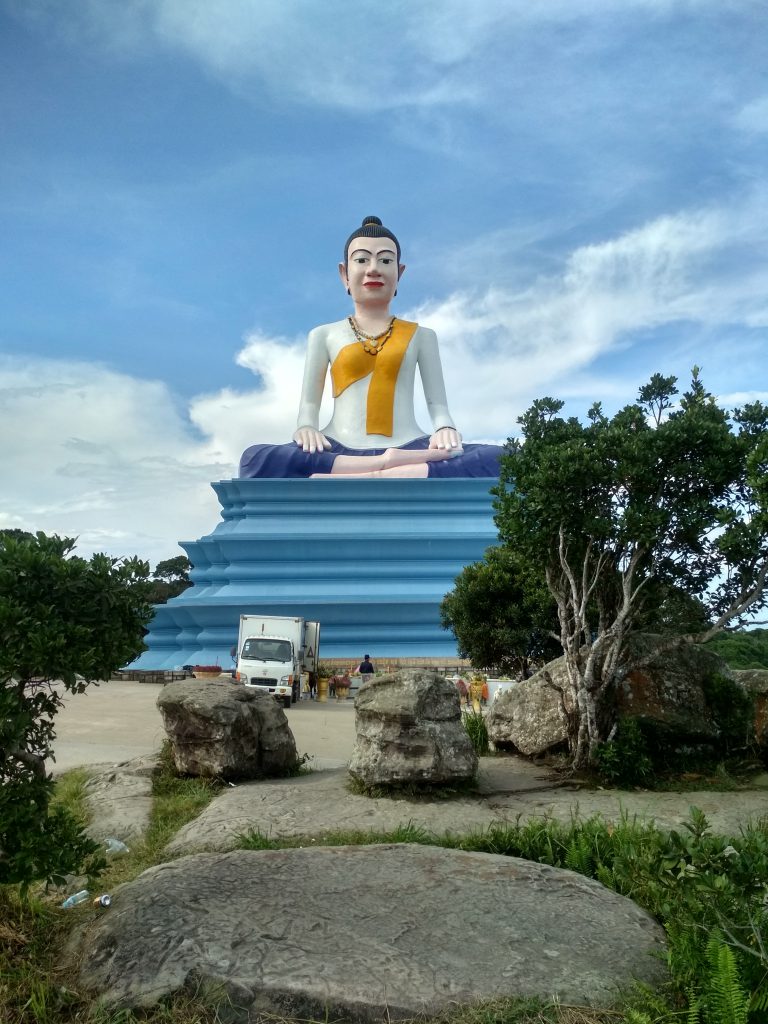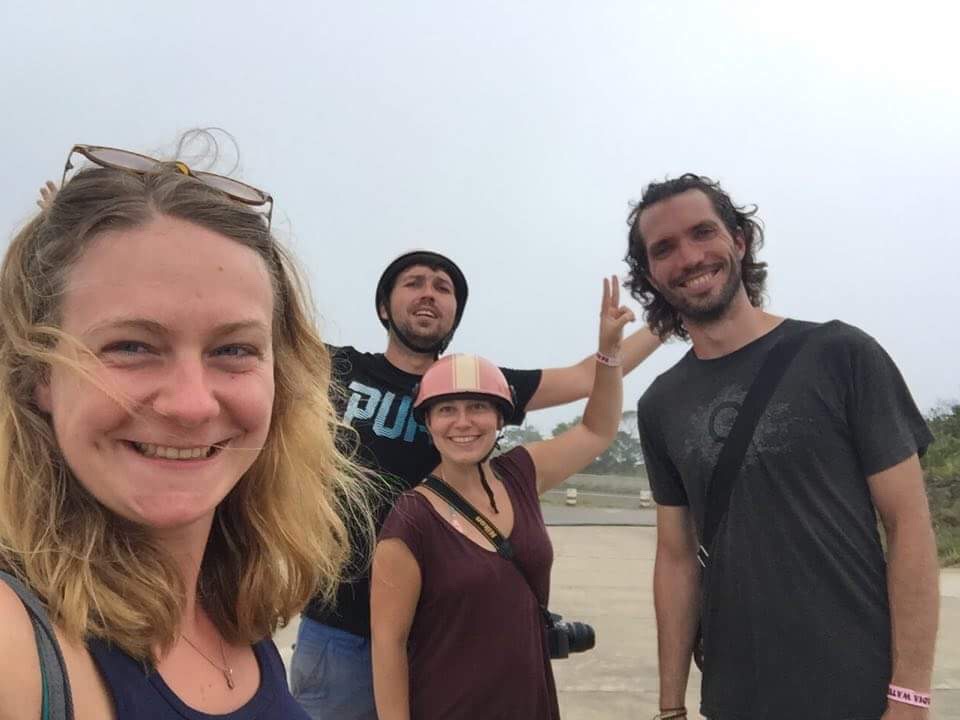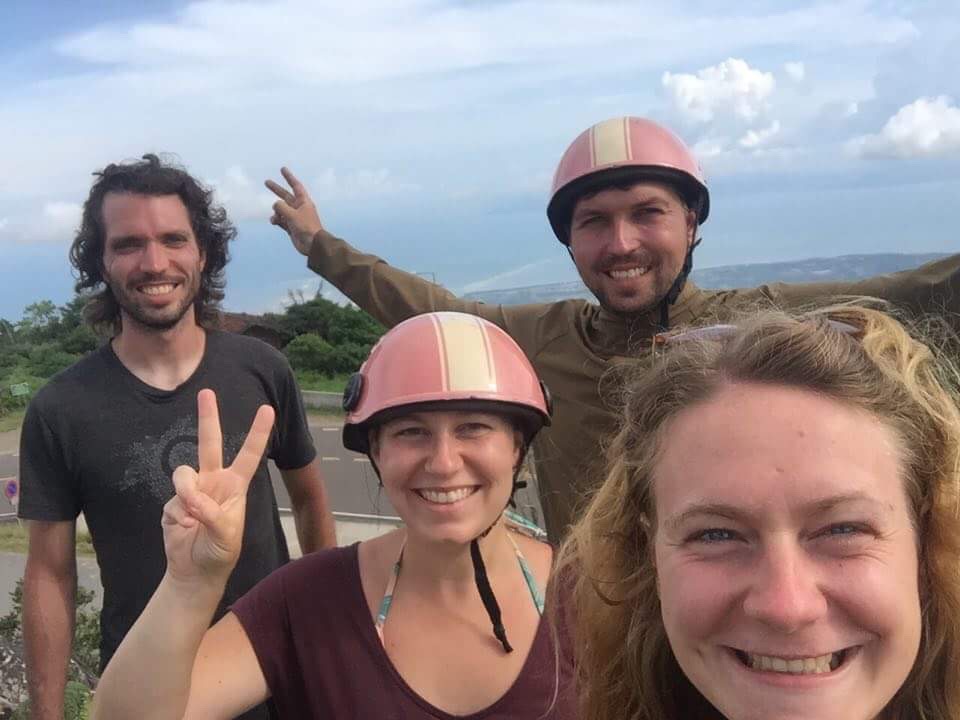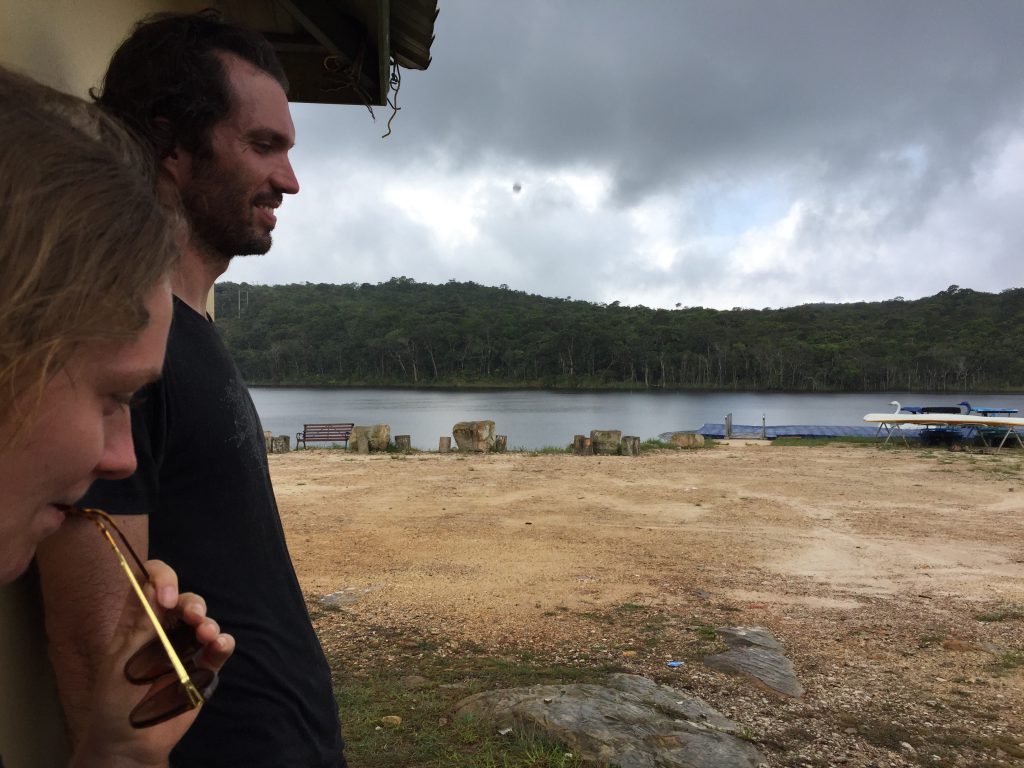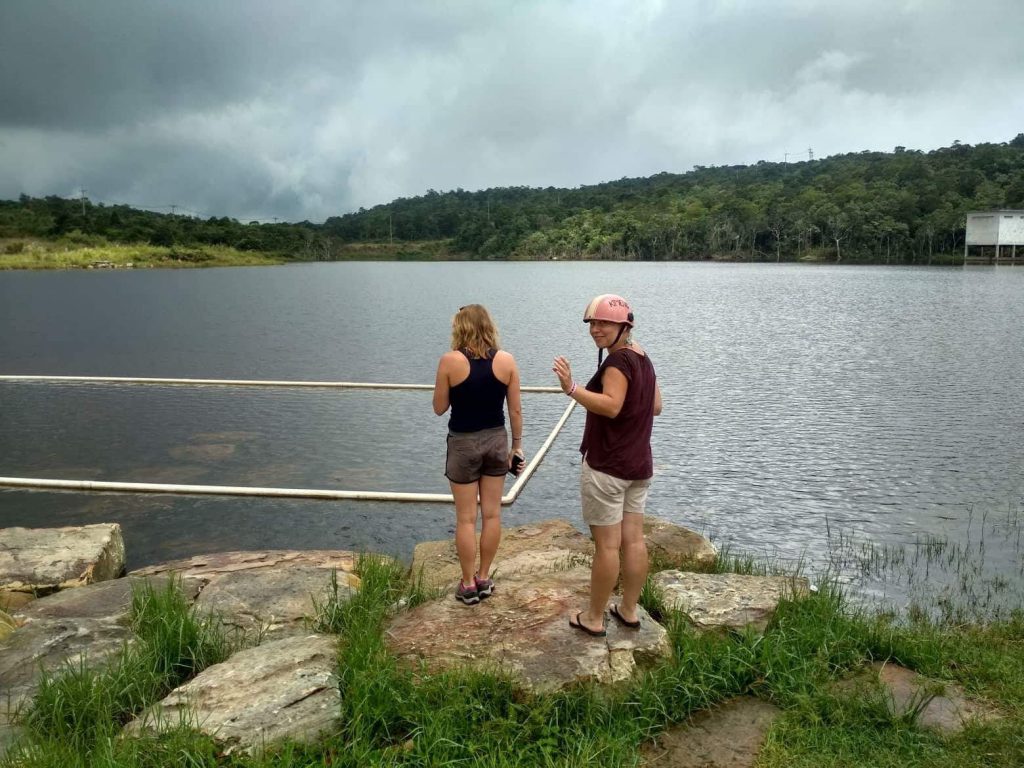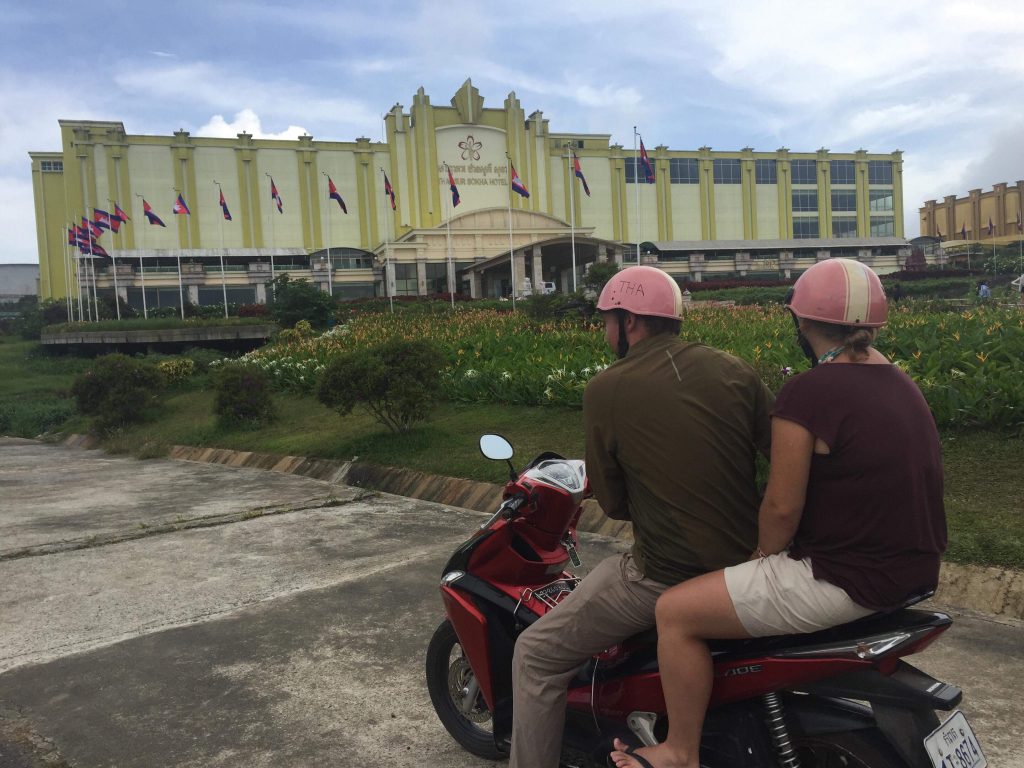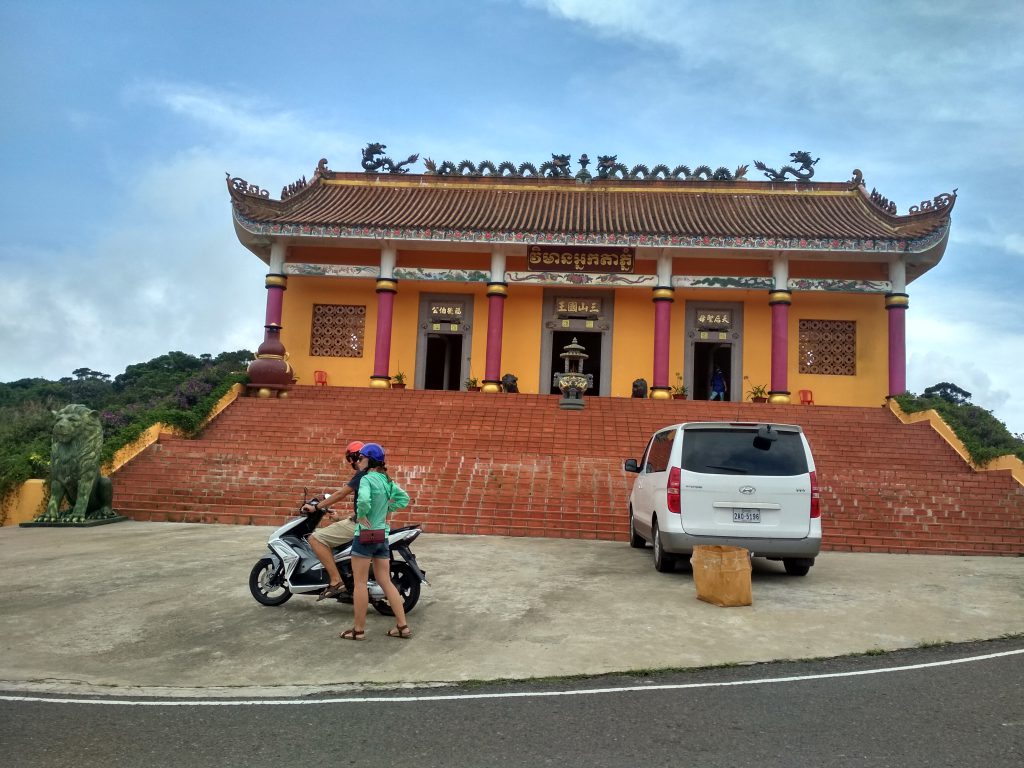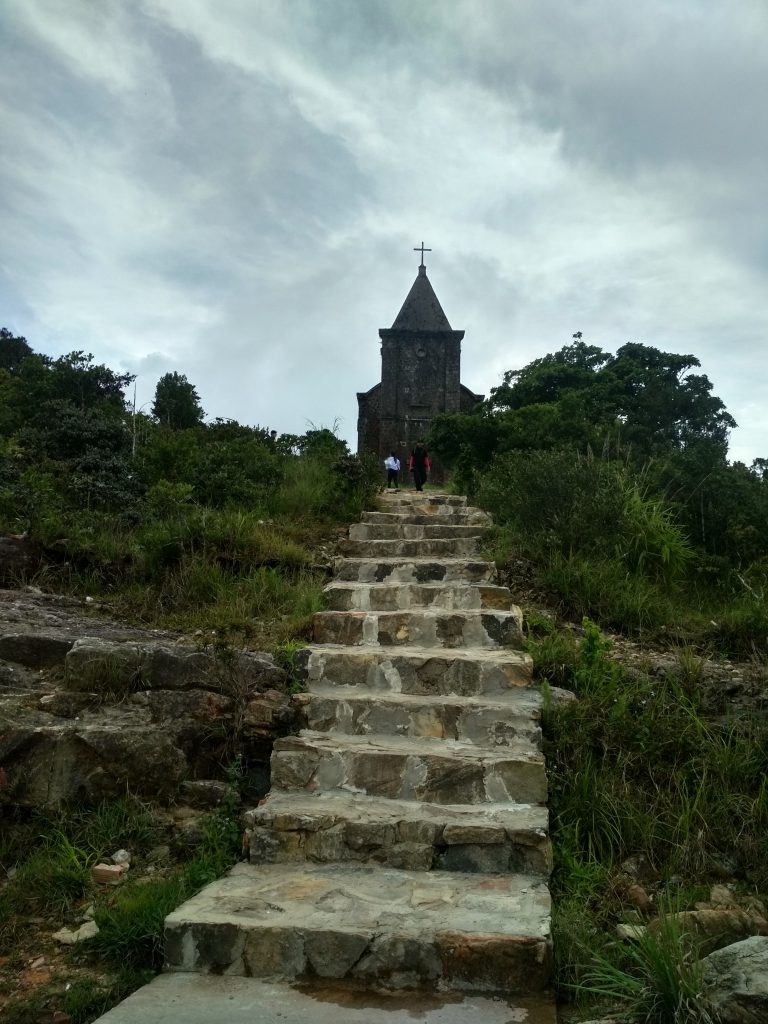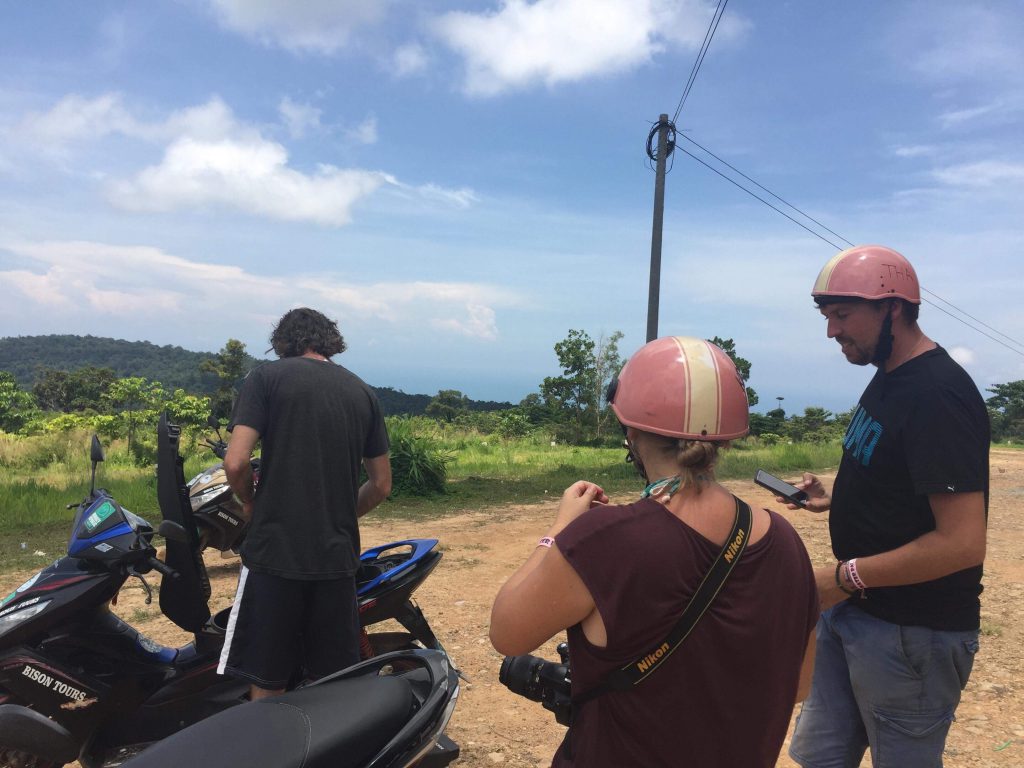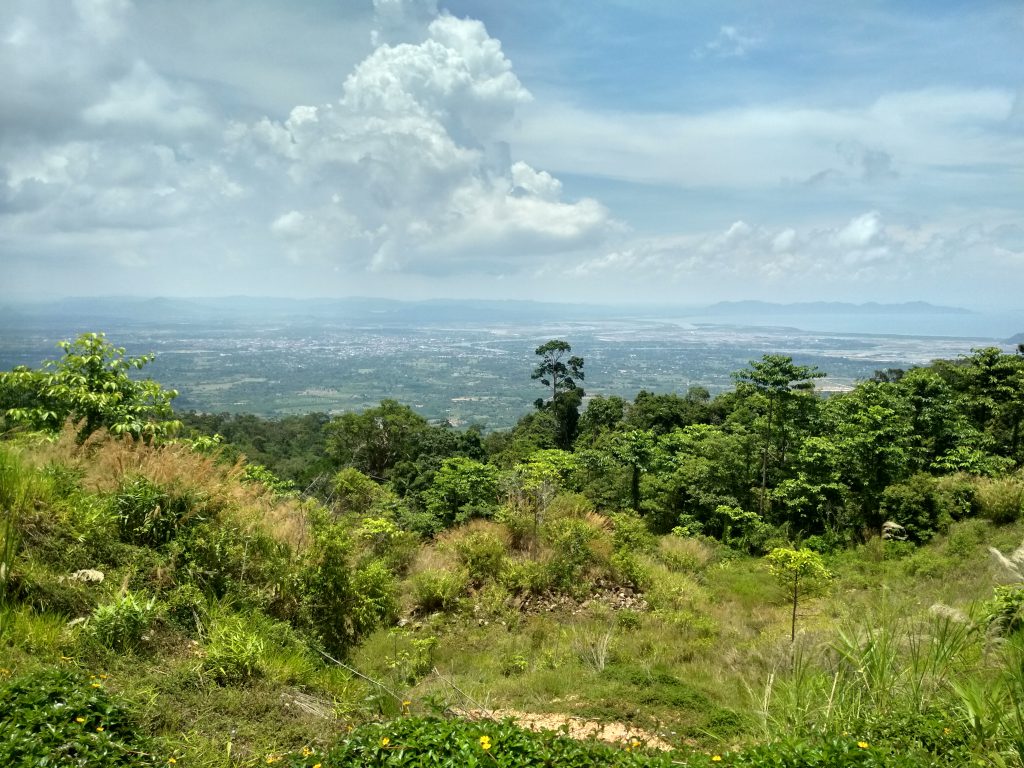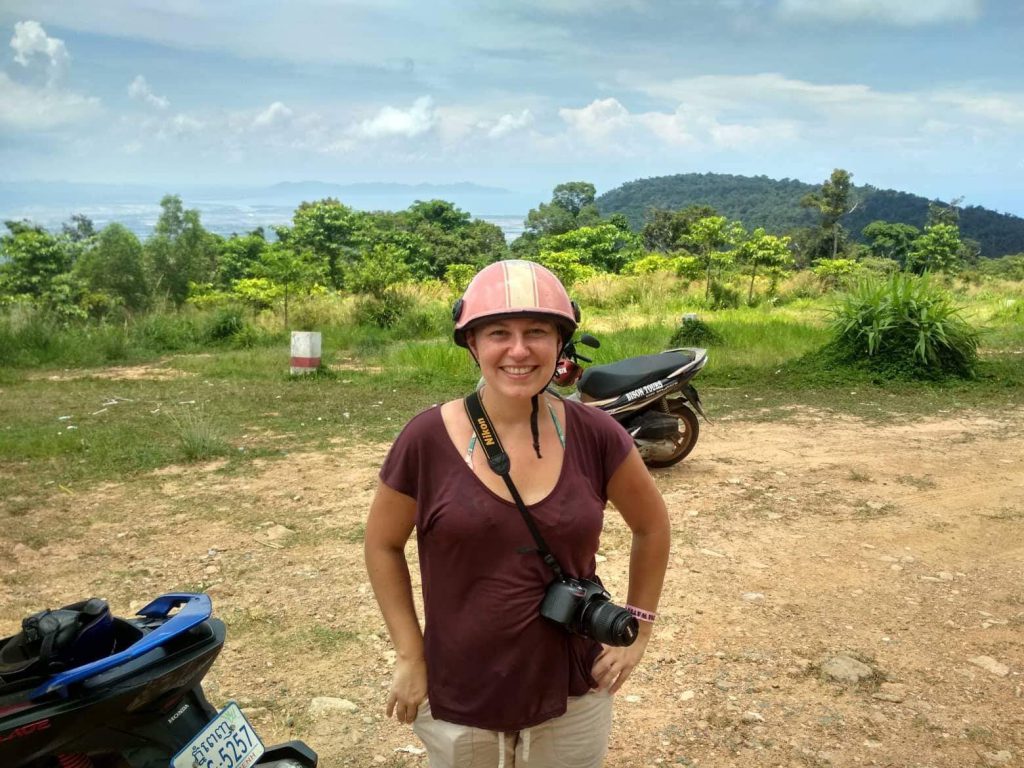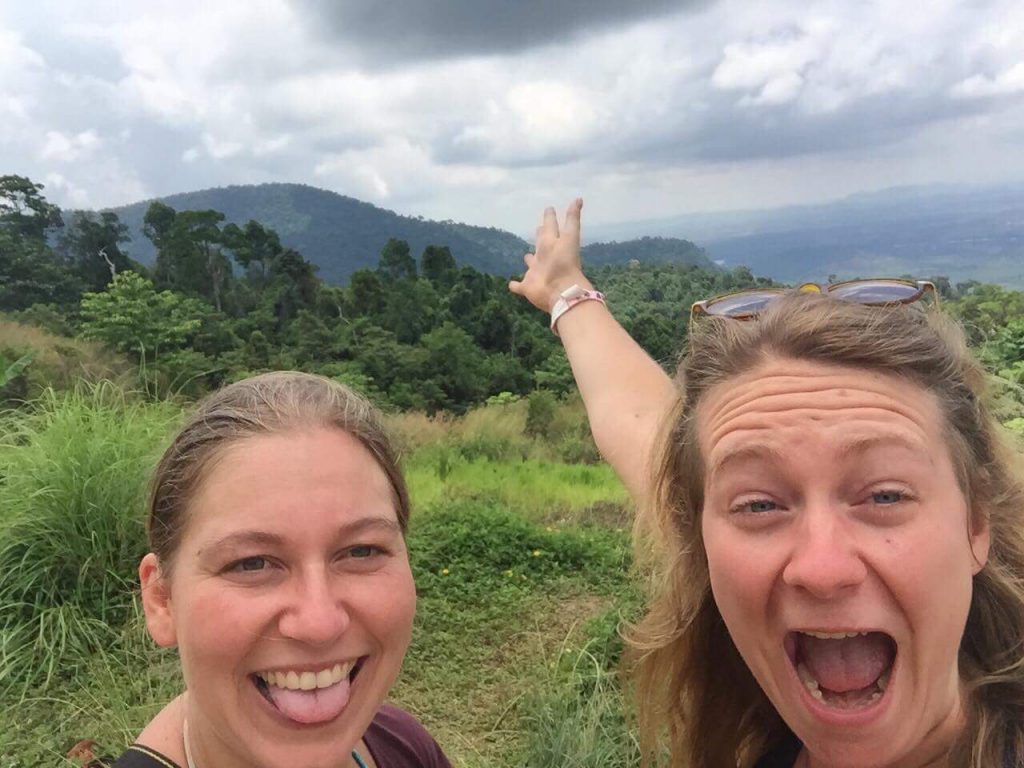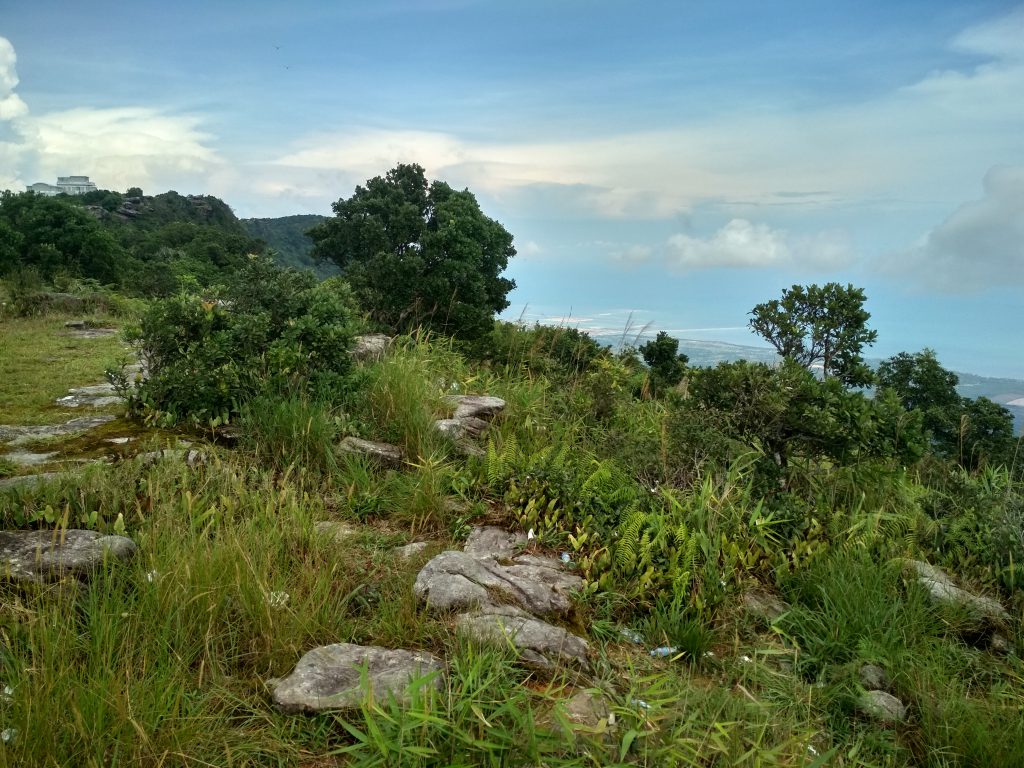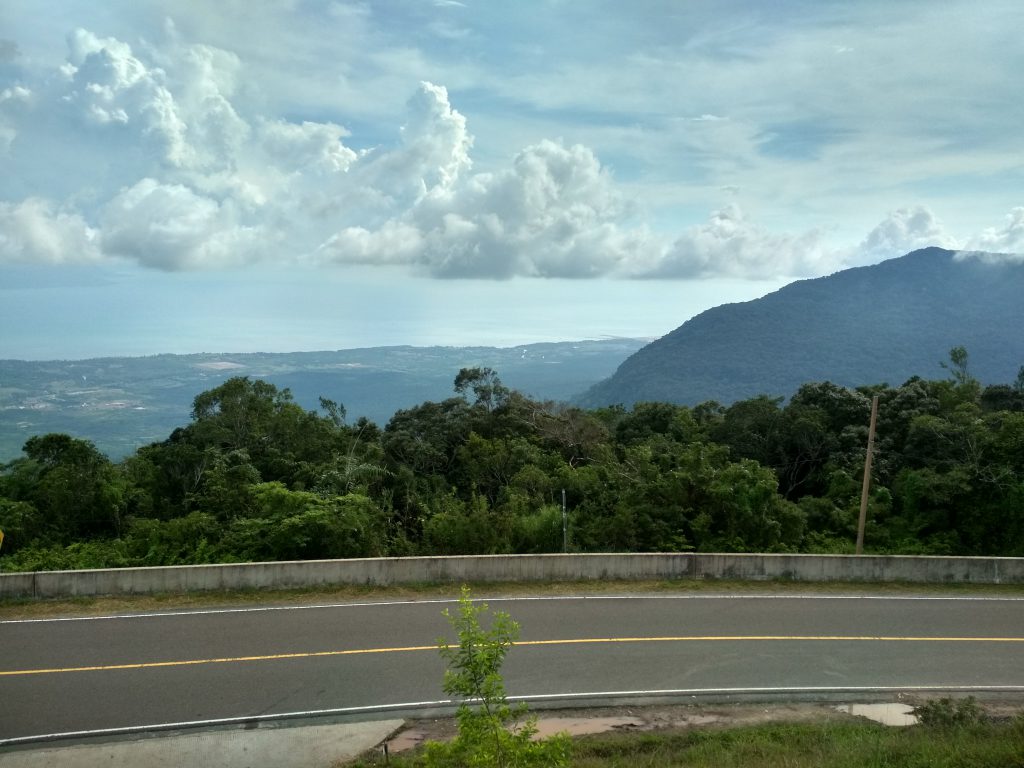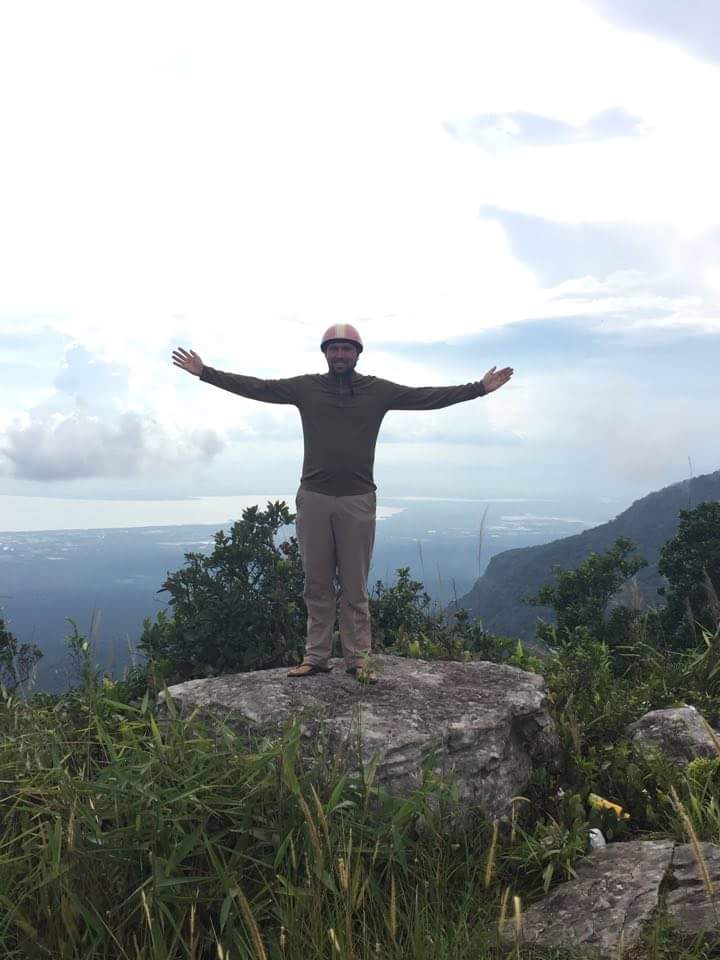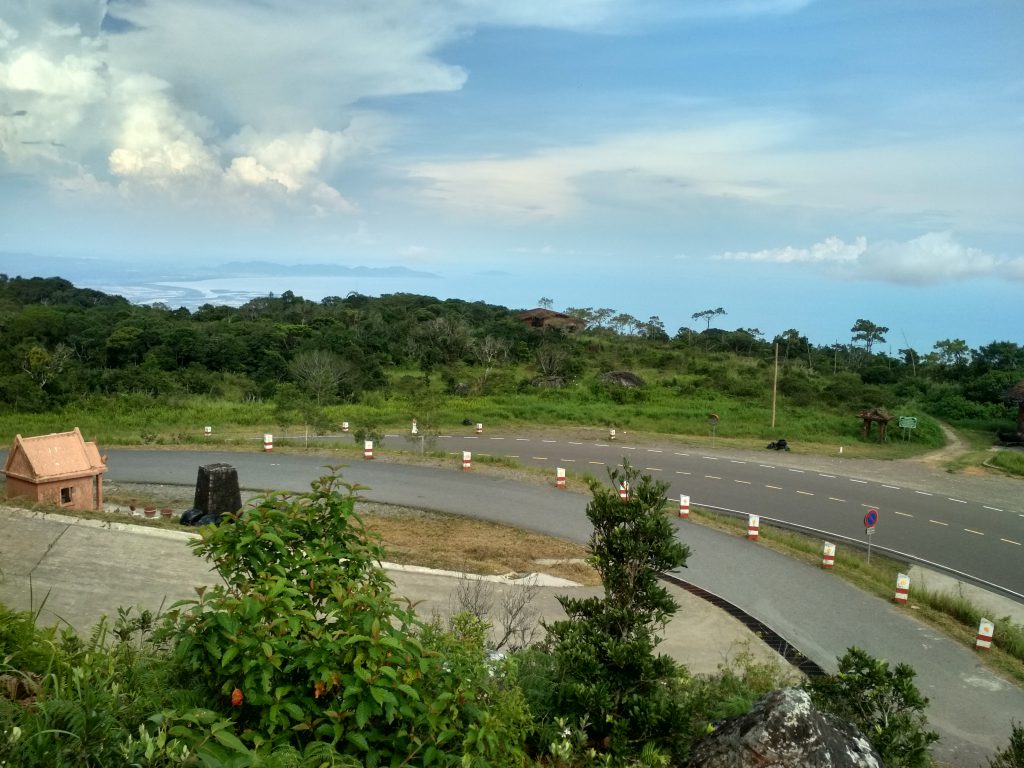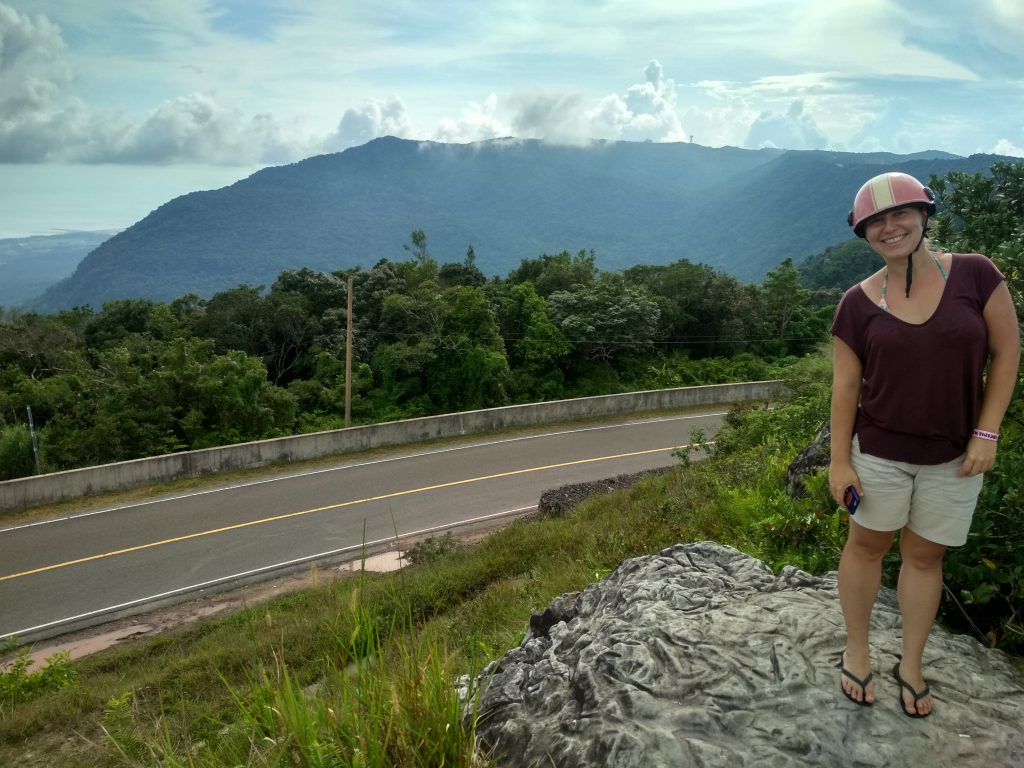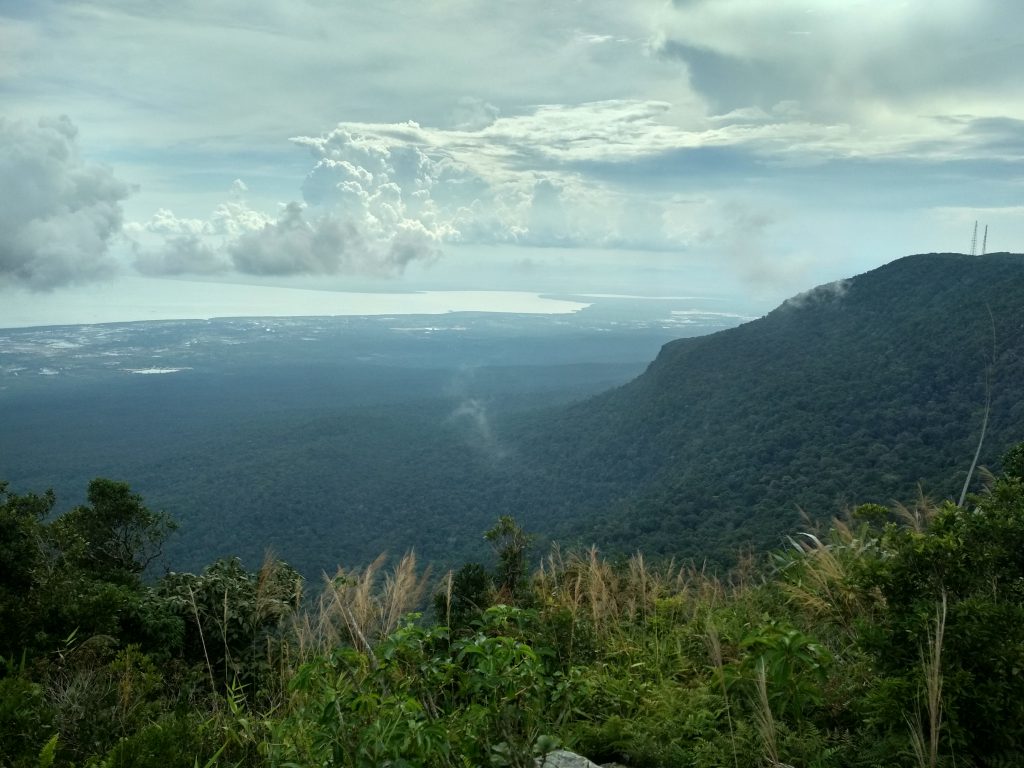 Another good tip from Malin was the Green House Kampot. Same as Arcadia it is some kilometers on the same road out of town what makes it nice and peaceful.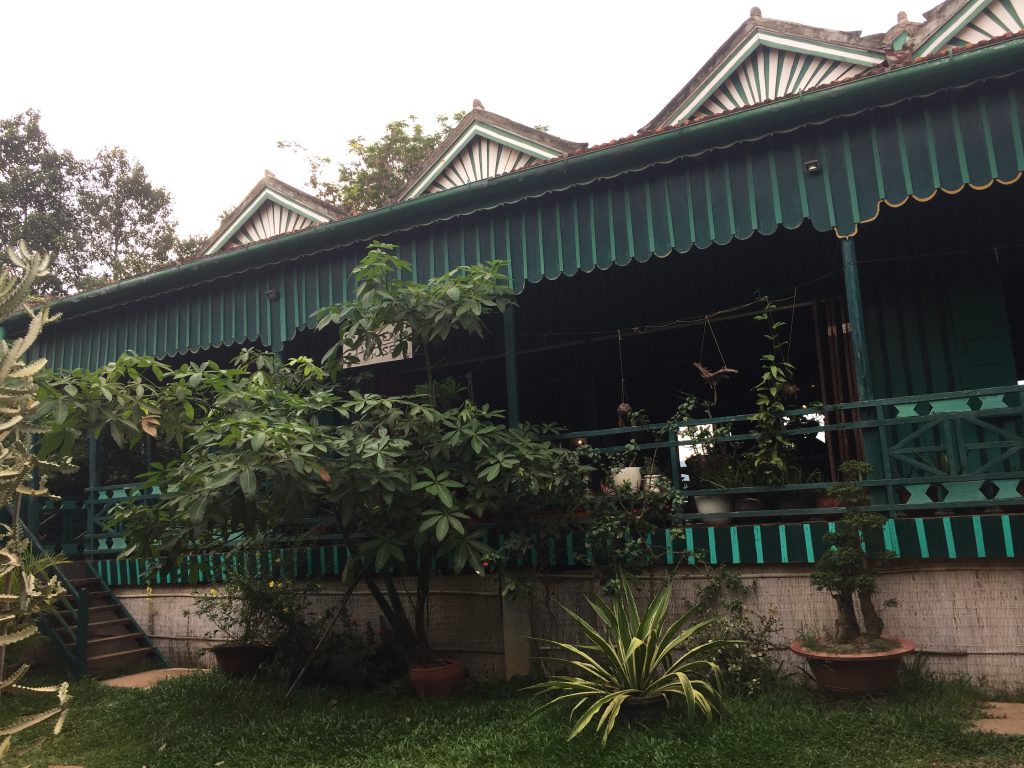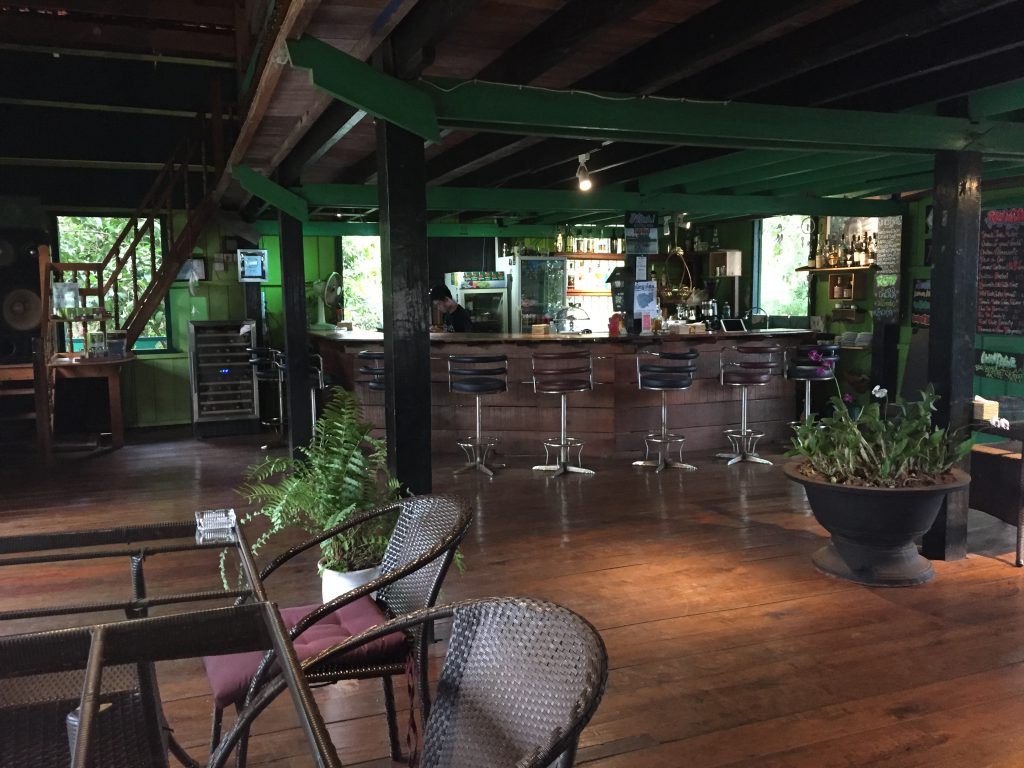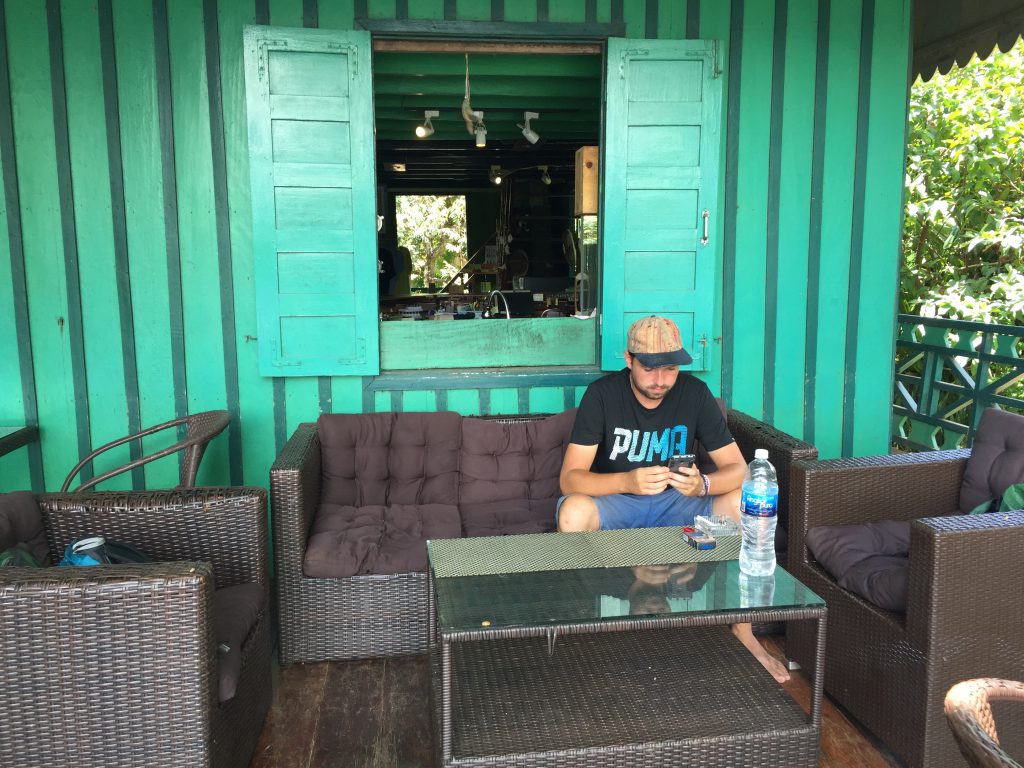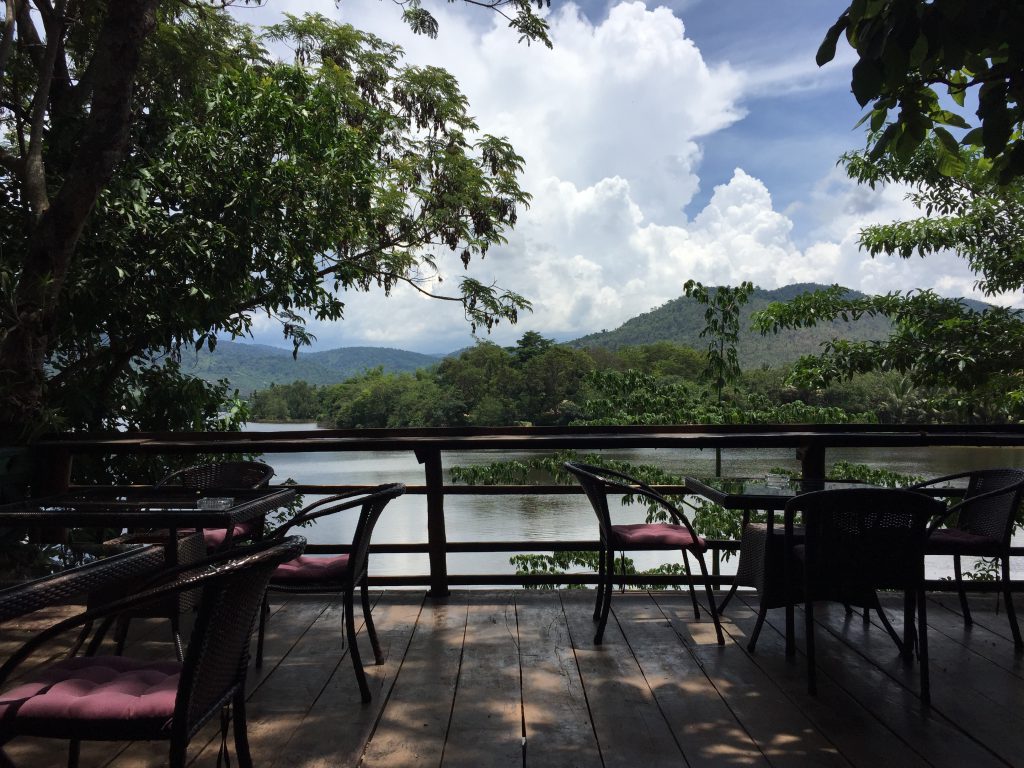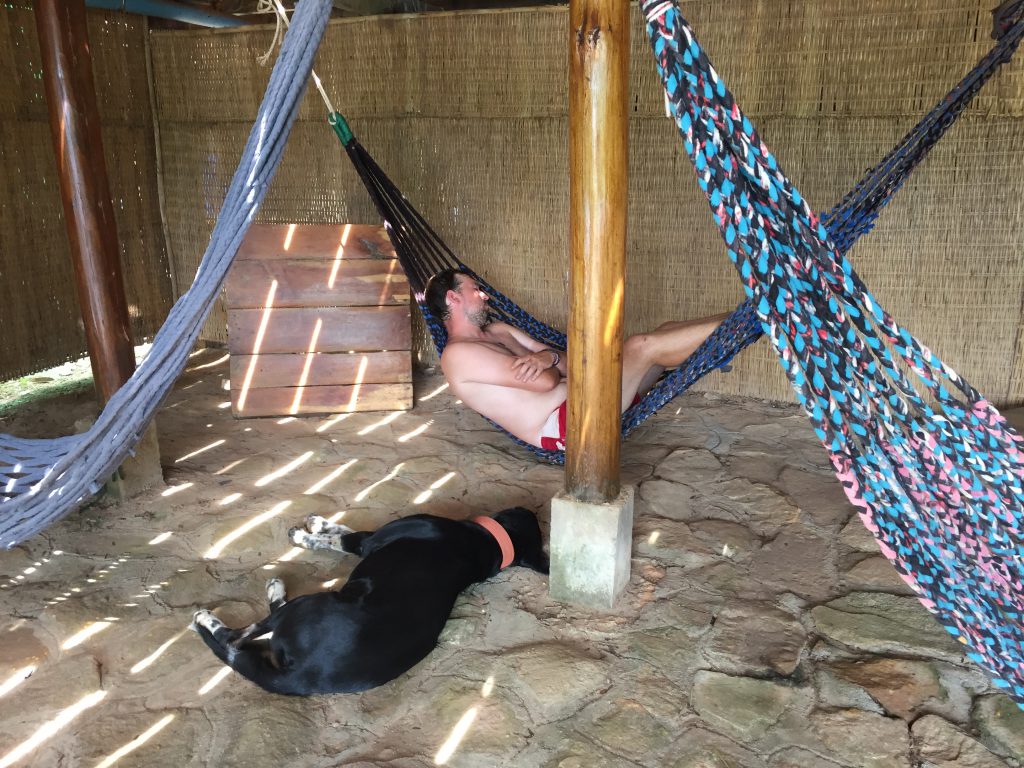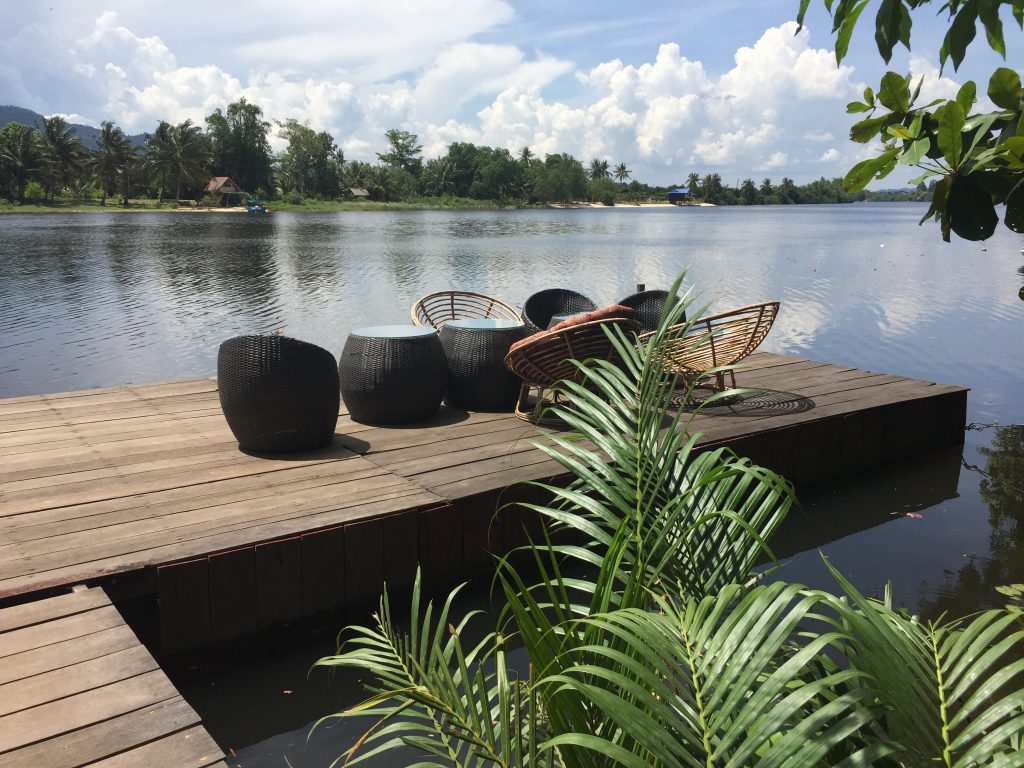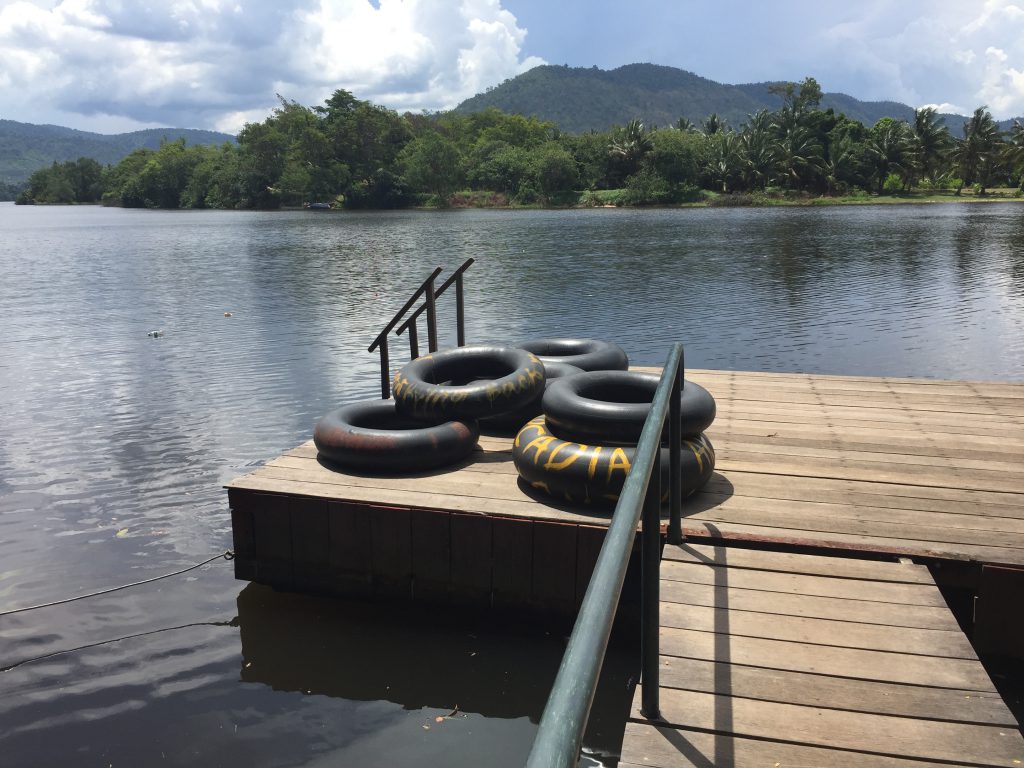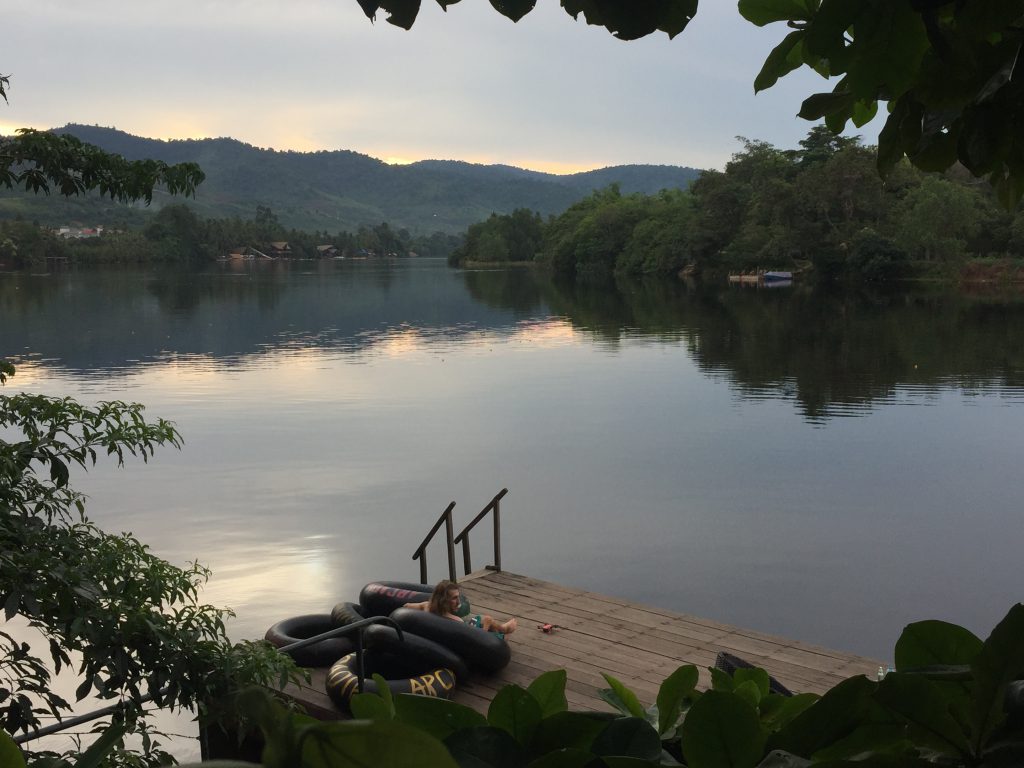 Please share your experiences, tips and tricks about Kampot in the comment section to help others!