Thailand's rock climbing Mecca
General Facts
Population: 52.000 in Krabi
Arrival:
KBV Airport from Bangkok and Kuala Lumpur as well as some smaller planes to Ko Samui and some other island destinations
Nearest train station is Trang, served from Bangkok directly, but there is still a 2.5h busride waiting for you what is in total slower but maybe more comfortable than the bus
Busses run basically from all bigger bus terminals of the country and also from Malaysian border, from Bangkok it will take you about 10h, i would suggest the overnight bus (680 bath), still there is a VIP Bus for 1055 baht starting early the day and is much more comfortable
Location: Bordering the Andaman Sea, Krabi is located 814 south of Bangkok
Weather: Tropical Rainforest Climate, Average temperature is 26.9°C, Daytime at about 32°C and nights at about 22°C all year long. Rainy season is May to November
Worldtrip Berlin Tip: If you are not an experienced climber, do the half day climbing, half beach day in Rai Leh
My personal experience
I came with the same guys you might know from the Malaysia reports from Penang. There is no direct bus, so we needed to change the bus once we crossed the Thai border, but we booked both in one, as usual in most parts of SEA , super easy – you can't go wrong. Sometimes it is too easy in my opinion, on the other hand it is nice that everything's works just fine. I guess that is one of the 1st world problems.
Anyway, we arrived in Krabi. Krabi is honestly crappy, but the starting point for the amazing nature around. We decided to visit Rai Leh, as we all liked the idea of climbing some rocks.
Worldtrip Berlin Tip: Once you arrive, you will be overwhelmed by the options you have. Make sure you choose wise, as you might end up in something you won't enjoy, depends on what kind of traveler you are and which activities you are into. Do not book 2 nights in advance in Krabi, as you might/will choose to sleep on one of much nicer destinations around. If you decide to do a day trip, you can still extend your hostel.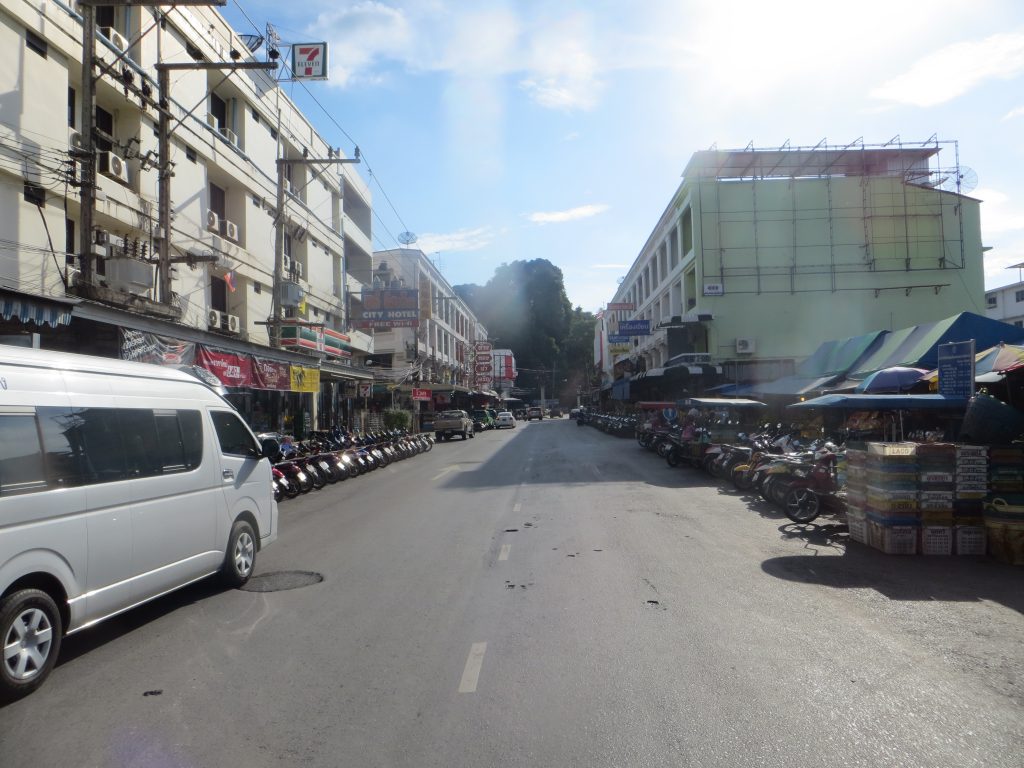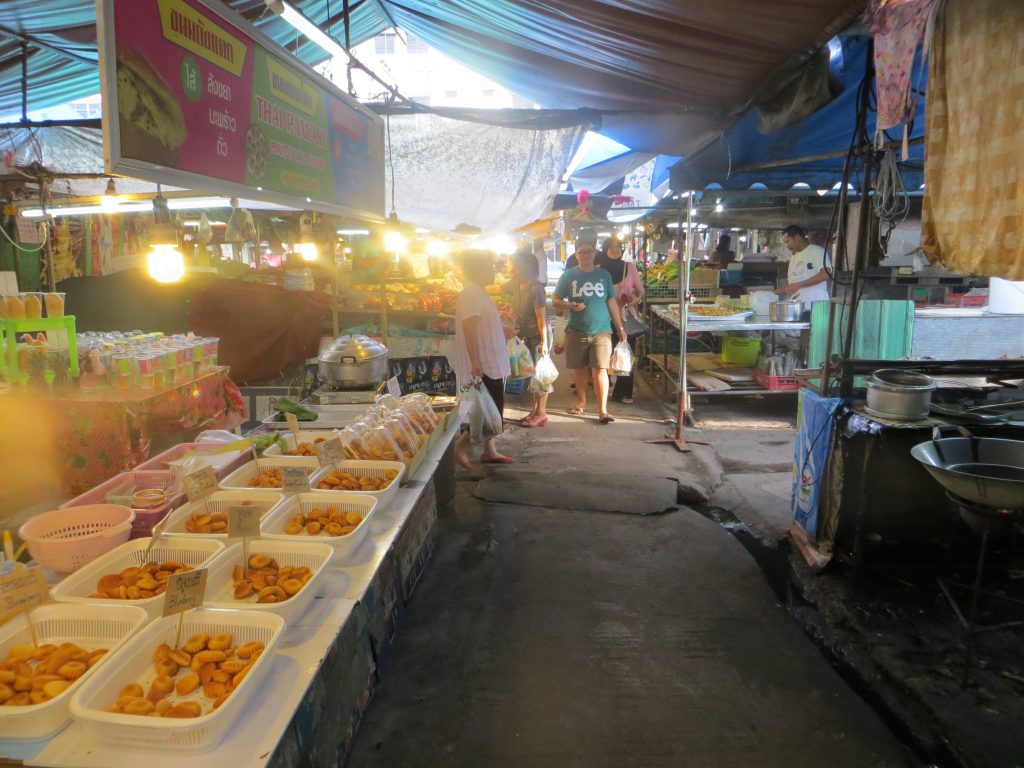 The only thing you should check out once you arrived in Krabi is the market. It opens late and you can get some cheap and good food there.
Next day we did the boat tour to Rai Leh including some climbing. A small car picked us up to the boat, as Lai Leh is located on a half island.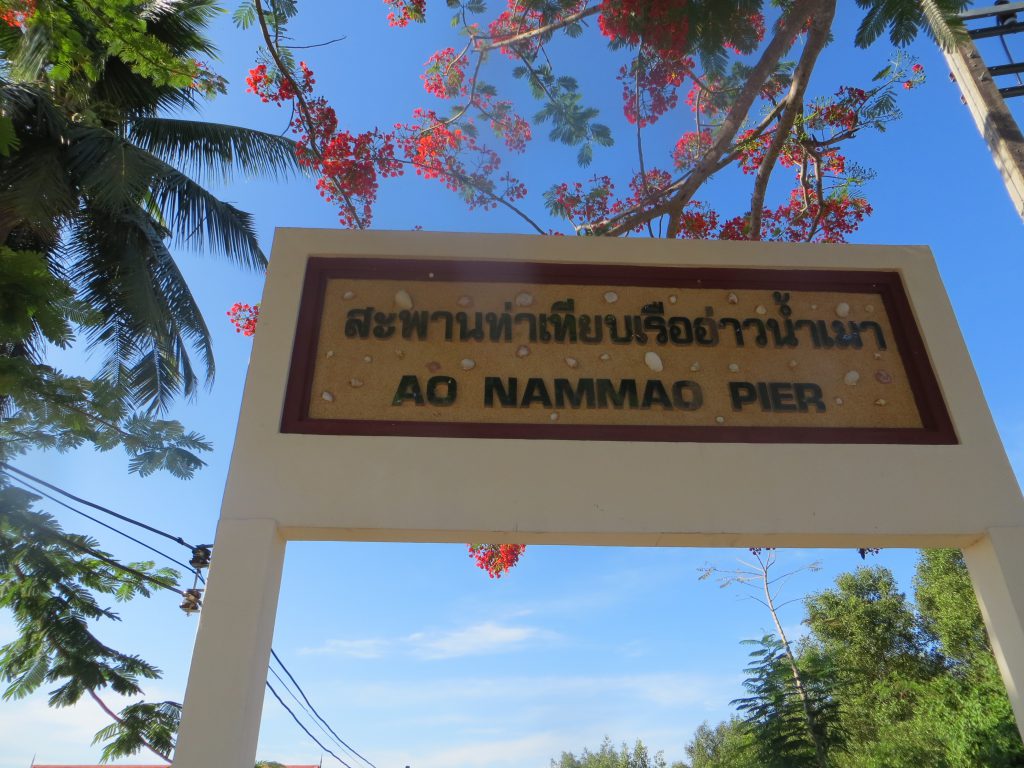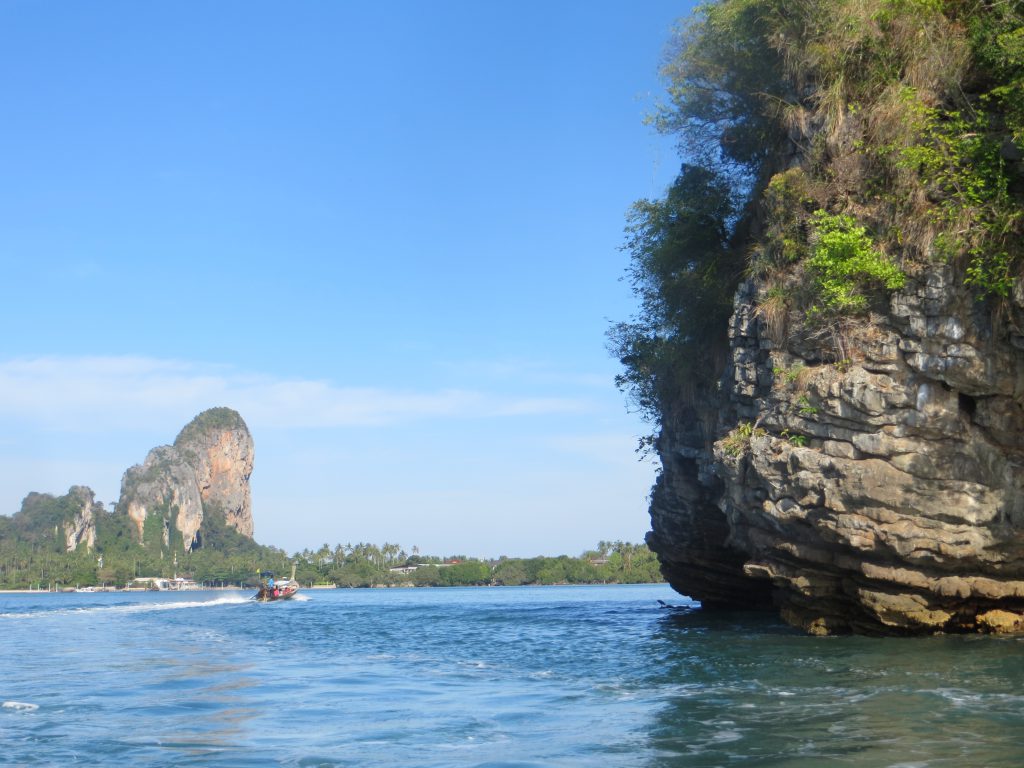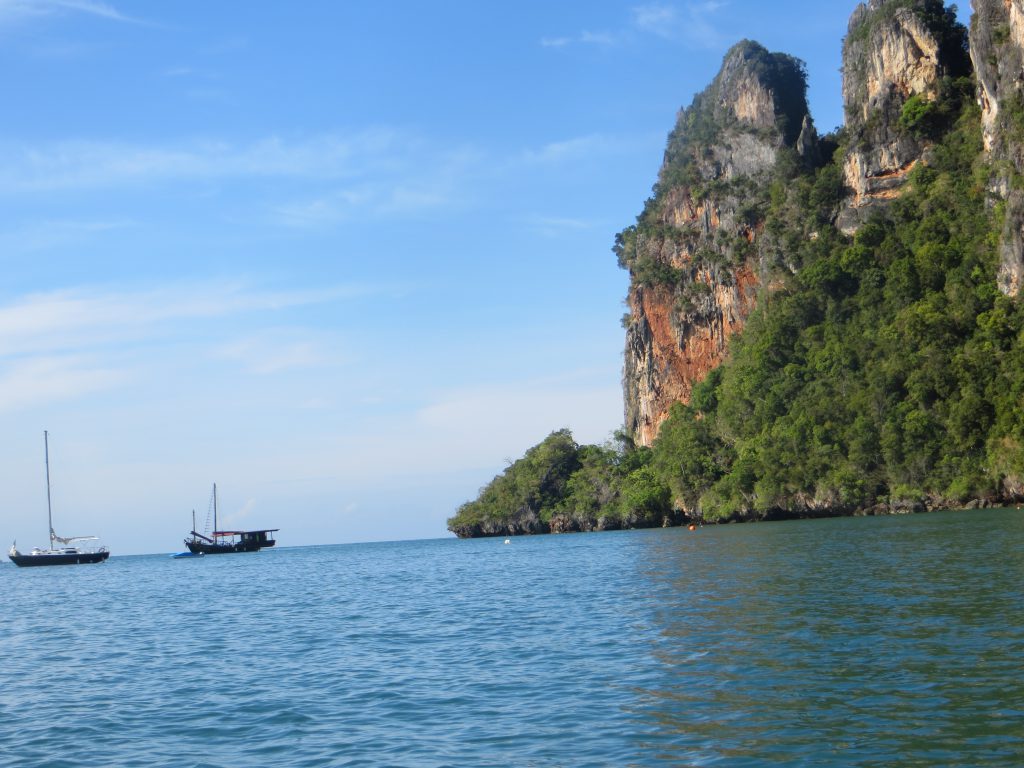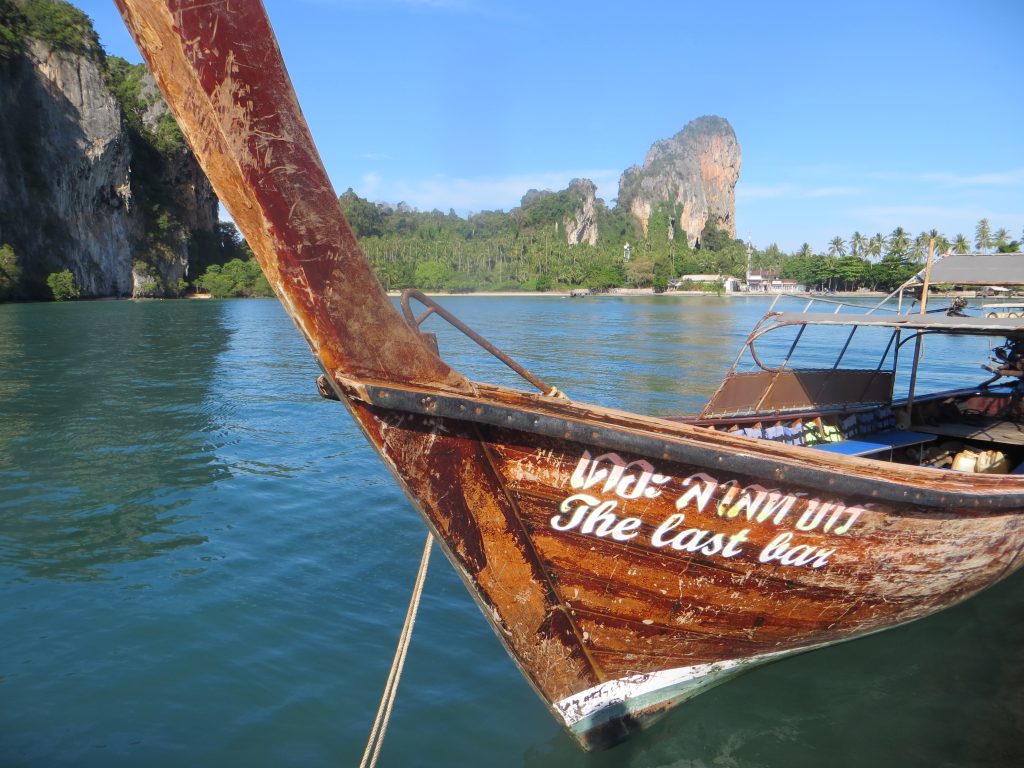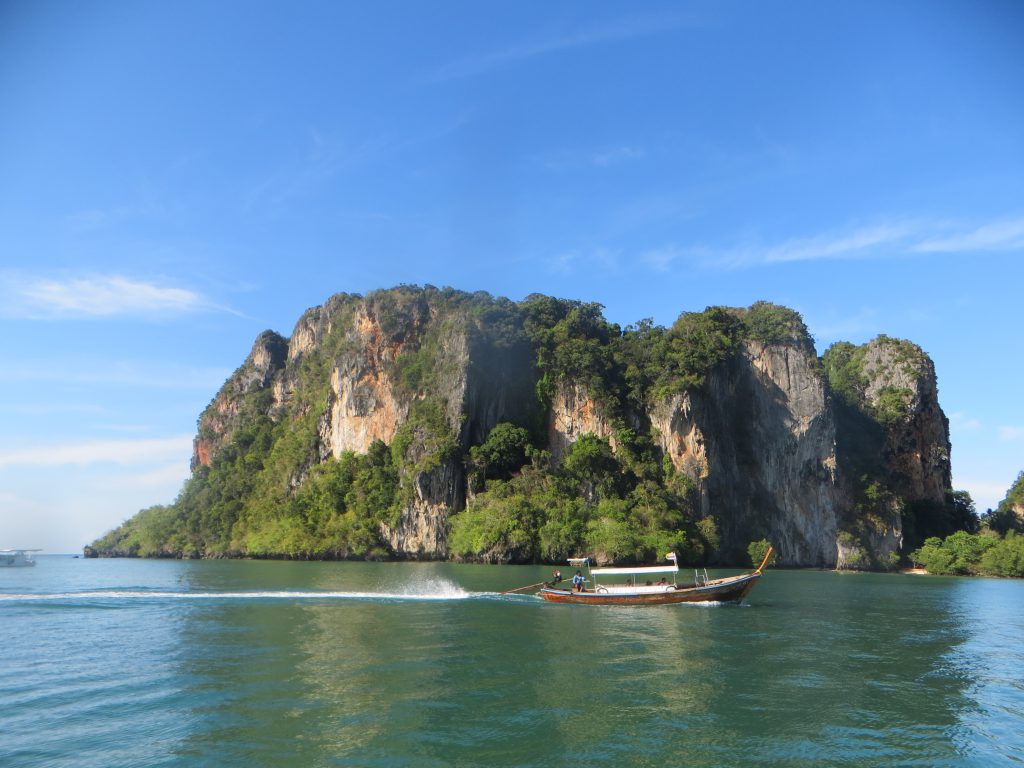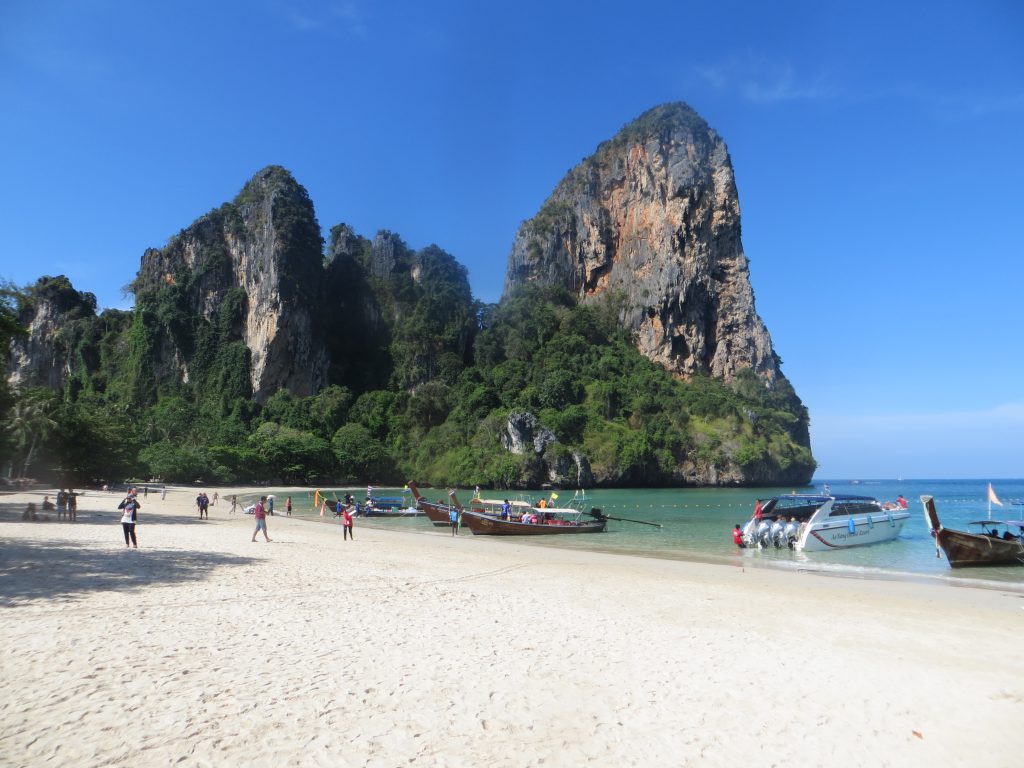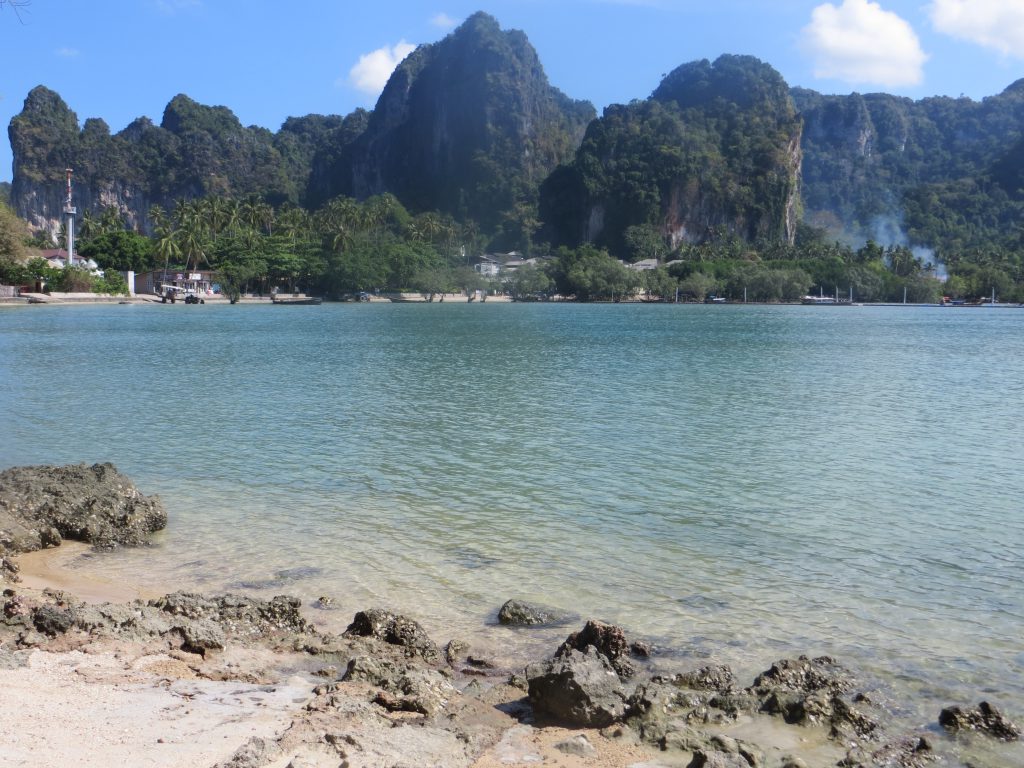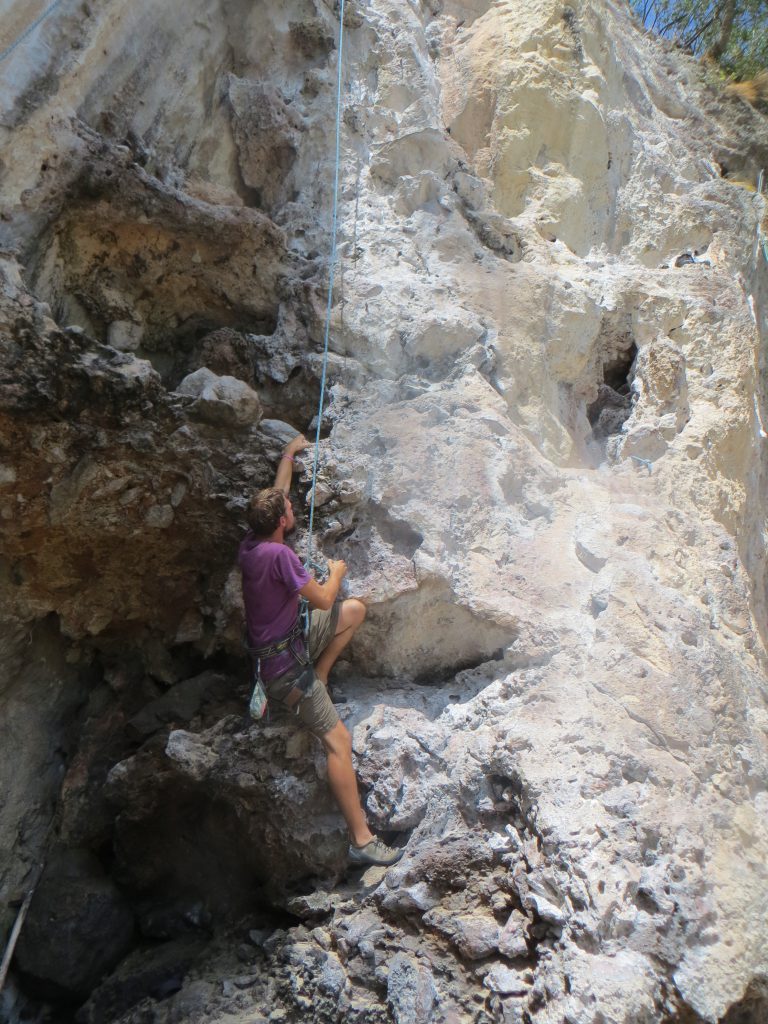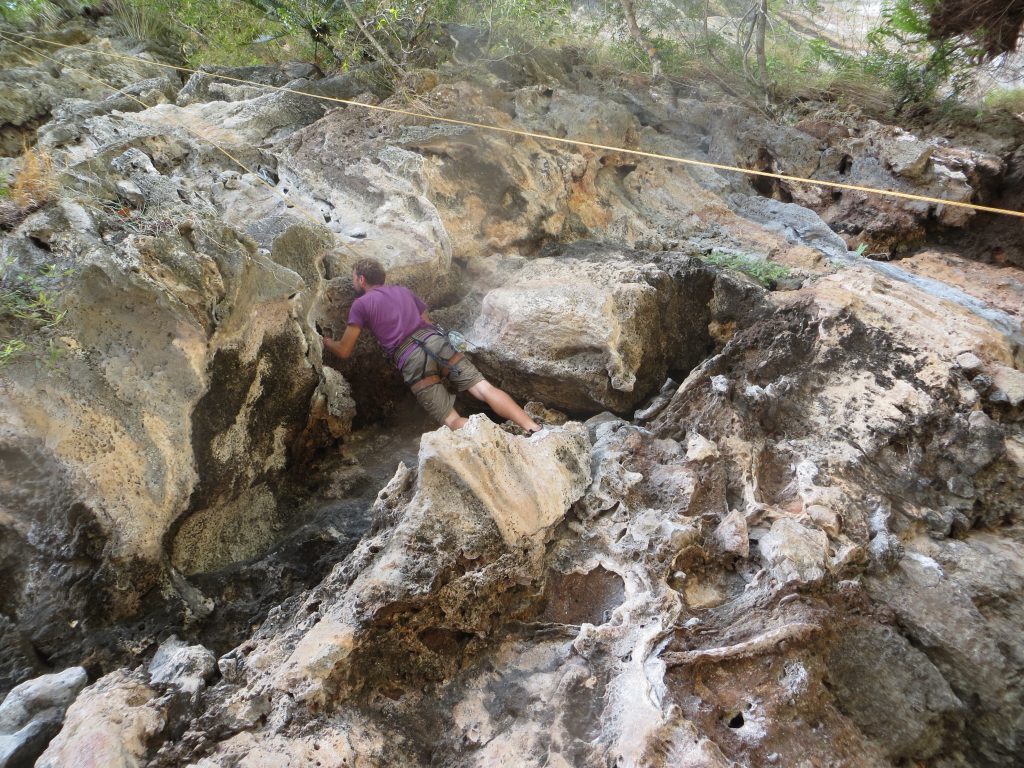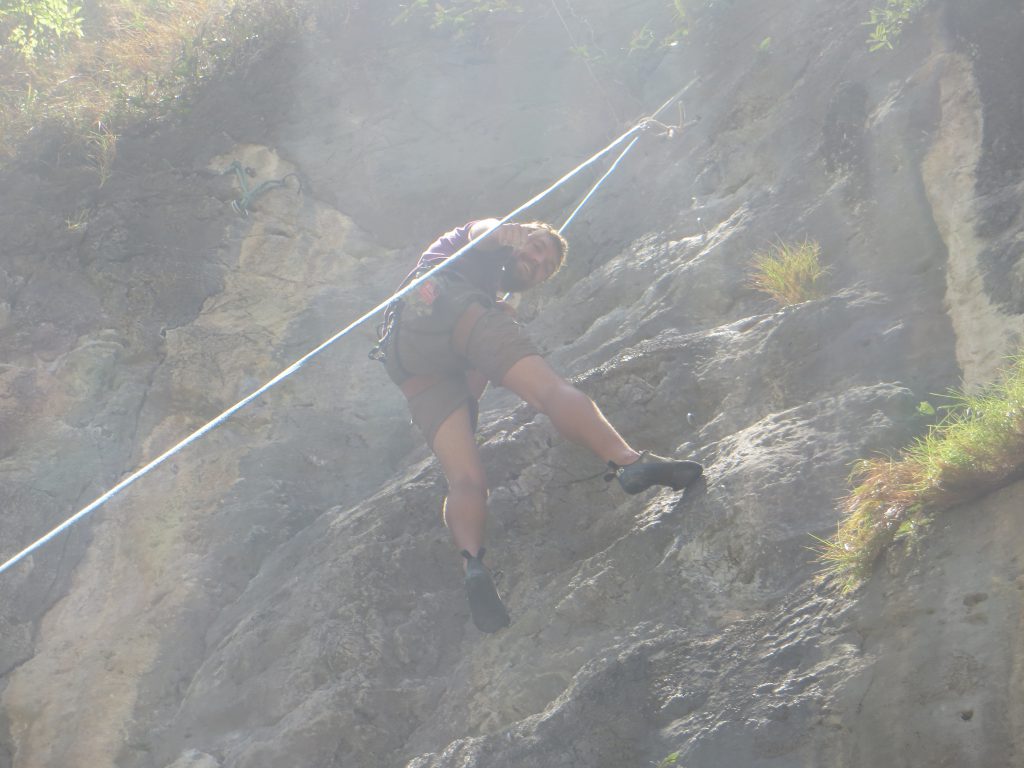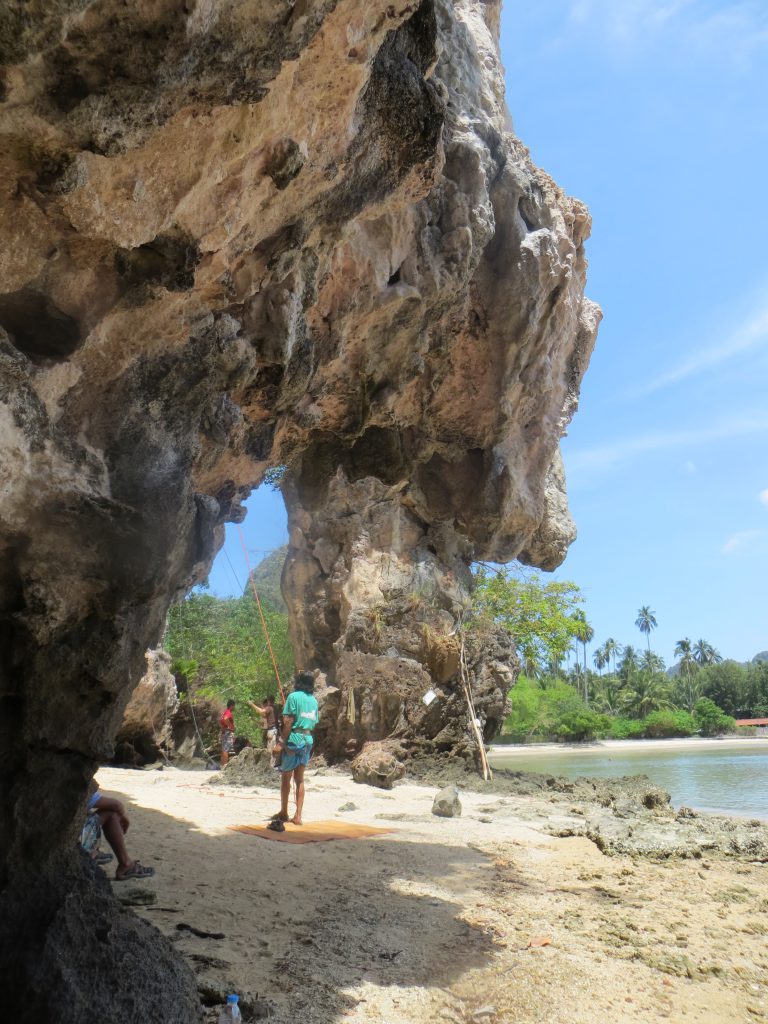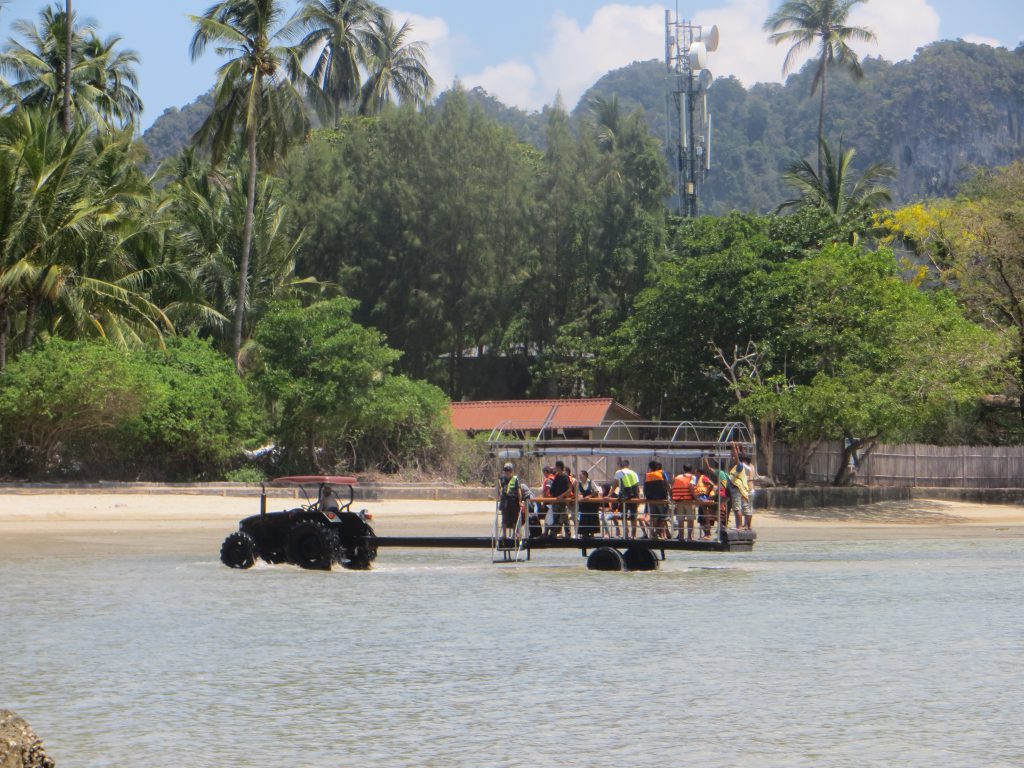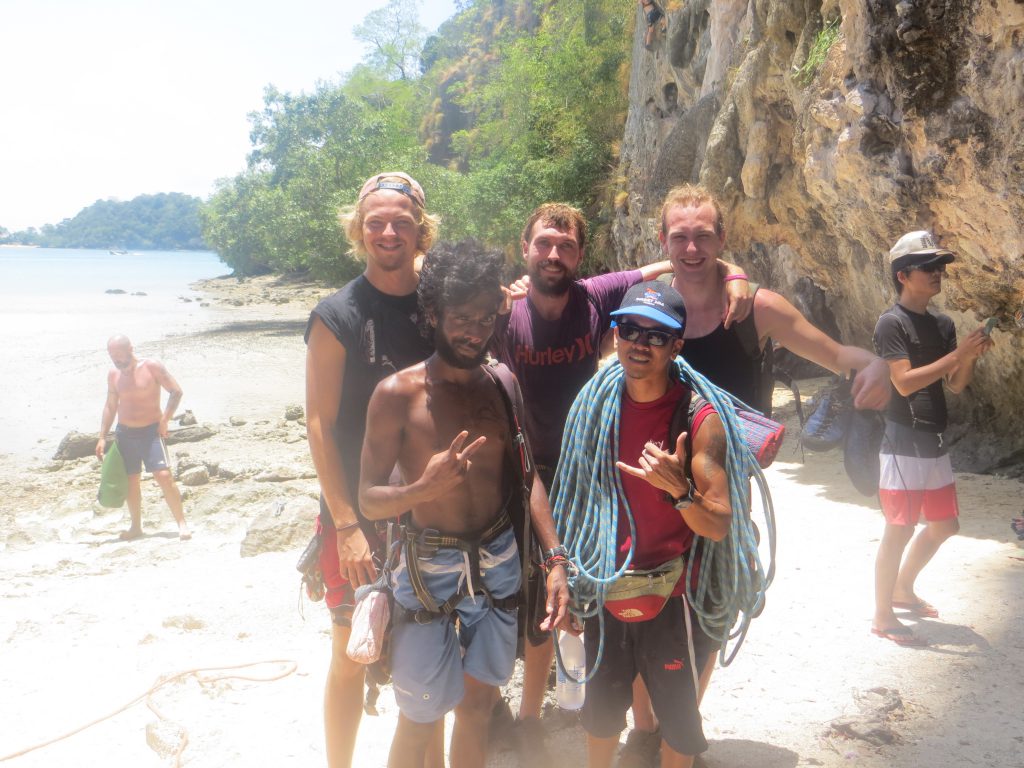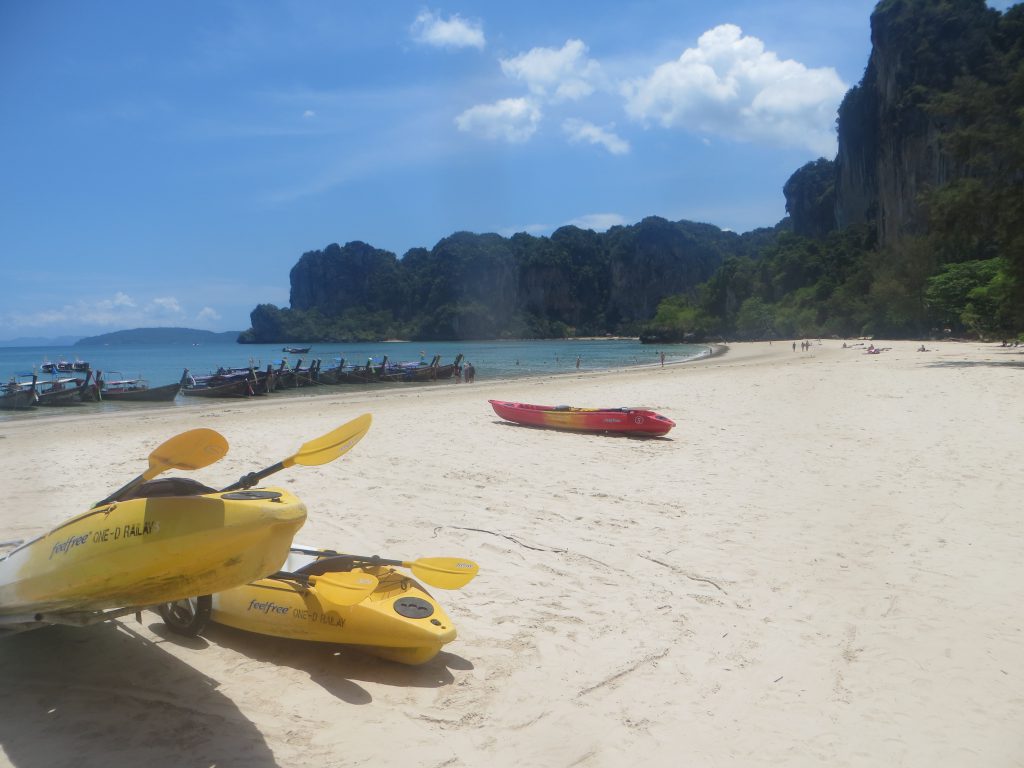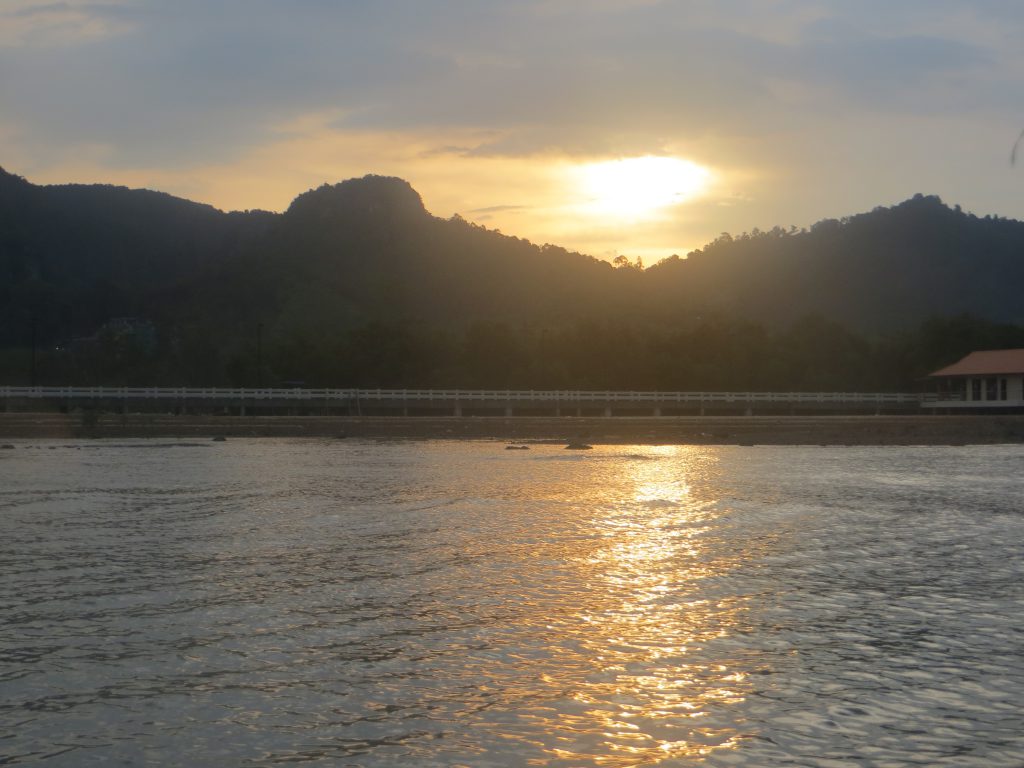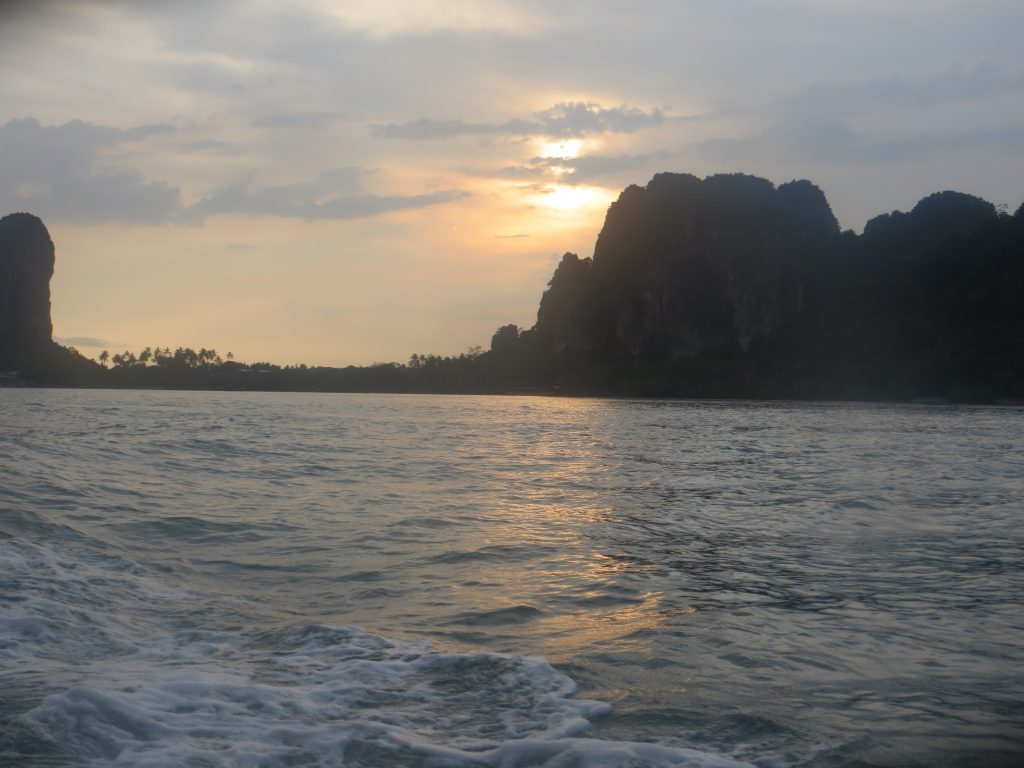 As mentioned above as my tip, we booked the half day climbing, so we had the other half day on the beach. I used to boulder some years ago, still it was the right decision. After half day of intense climbing challenges my mussels wouldn't make it one more time up the wall and I was happy to relax in the turquoise warm water and play cards on the beach with the guys.
Worldtrip Berlin Tip: Check your destination of choice on the map. Some of them, like Rai Leh, are on the mainland. If you are into saving money or want to see several places in one day on your own, you might be better off renting a scooter – but you will miss a nice boat ride, it depends on your own interests and priorities.
Please share your experiences, tips and tricks about Rai Leh and Krabi in the comment section to help others!
Check out all Thailand reports including the newer 2018 ones!