Houseboating in a floating city
Our time in Srinagar, the 900.000 people capital of Kashmir at about 1700m above sea level and gate to the Himalayas, started with a big problem as my bag didn't arrive on the plane from Delhi. To find an agent who will solve that problem isn't as easy as it seems. Finally, somebody helped us and made a copy of the missing baggage document to pick it up the next day – for our driver he said.
At the Airport a driver picked us up as we booked a house boat stay in Srinagar as a basecamp for hikes and lake cruises. He dropped us off at a peer full of little gondolas who will bring people to the boats. It is kind of a floating city with various canals and even little shops in the lake.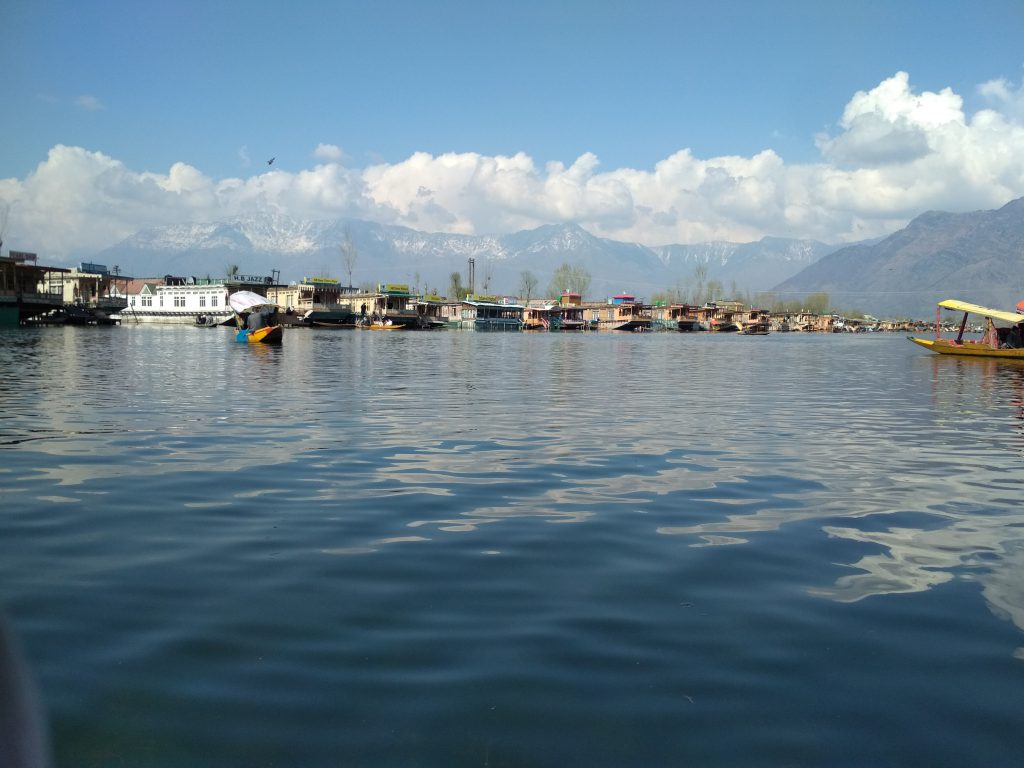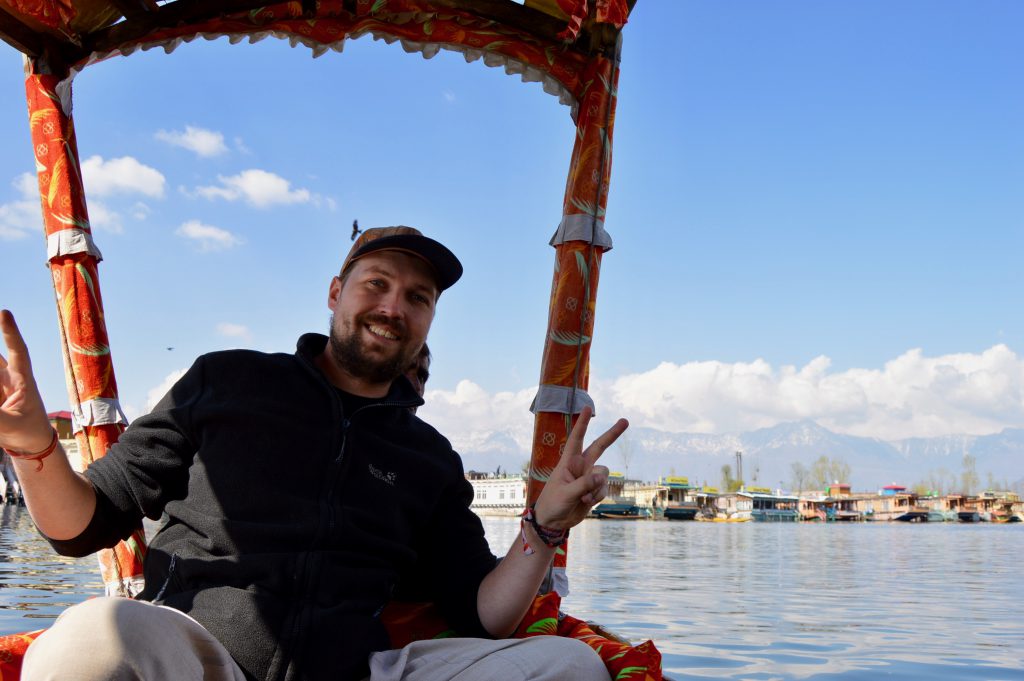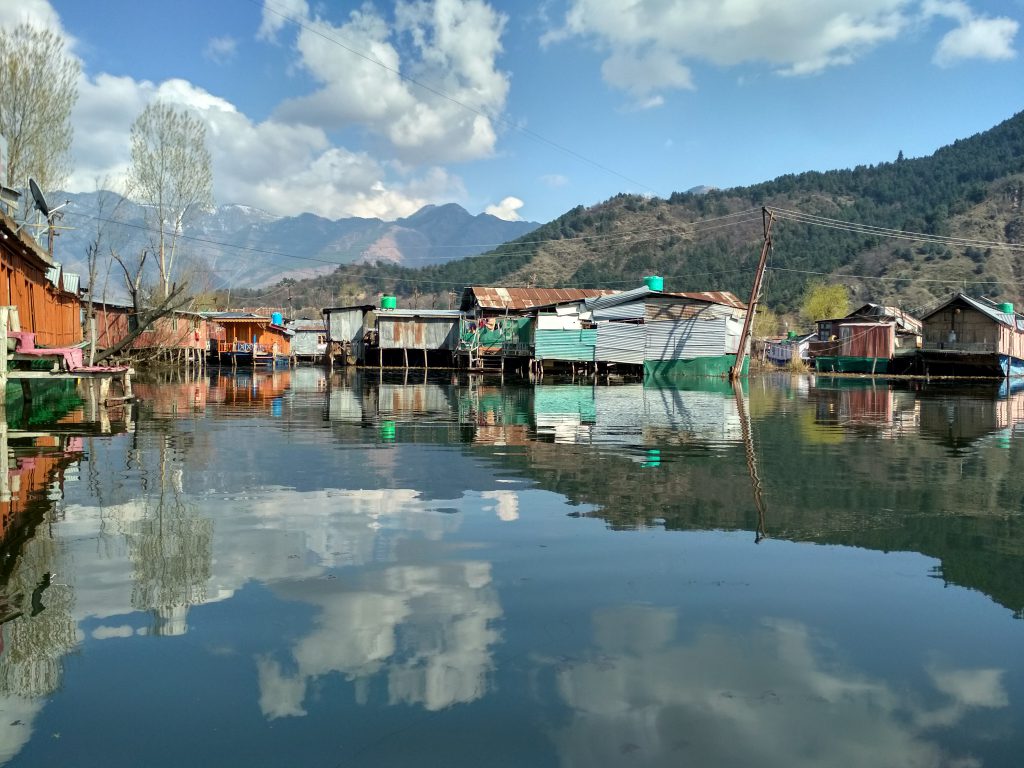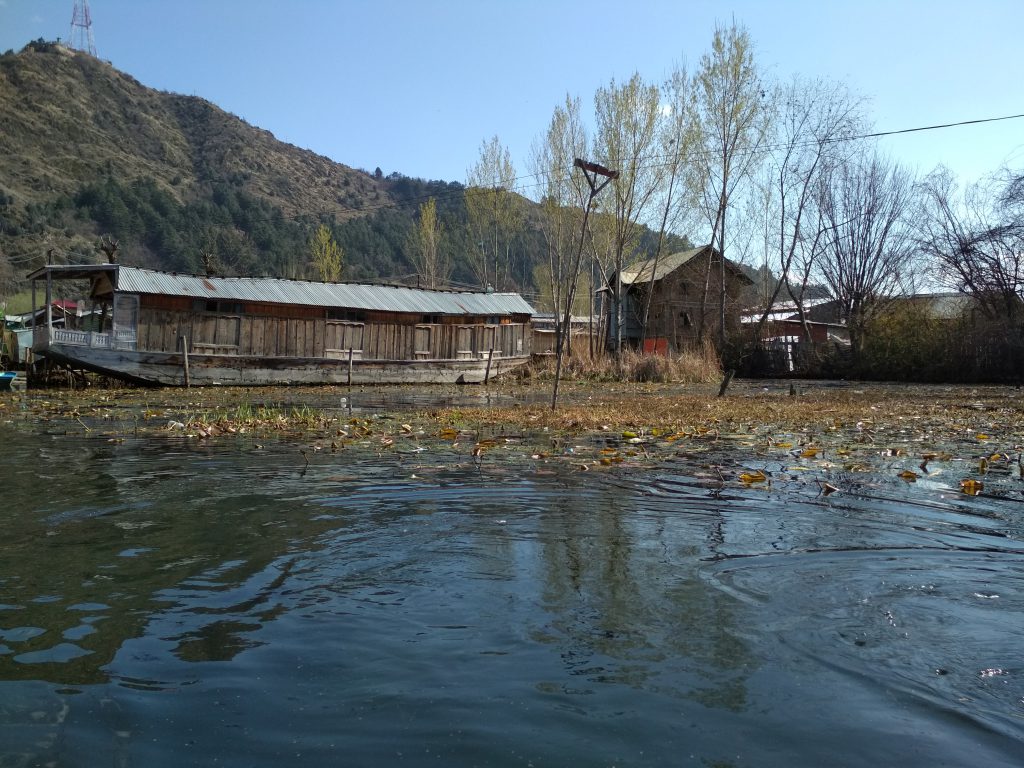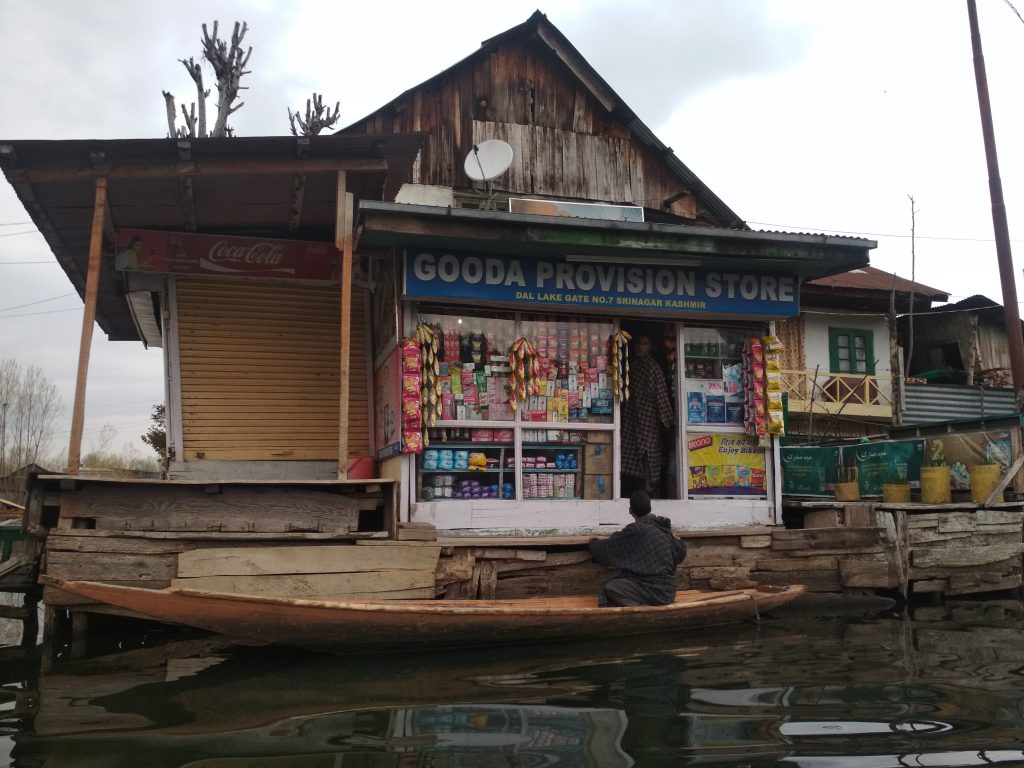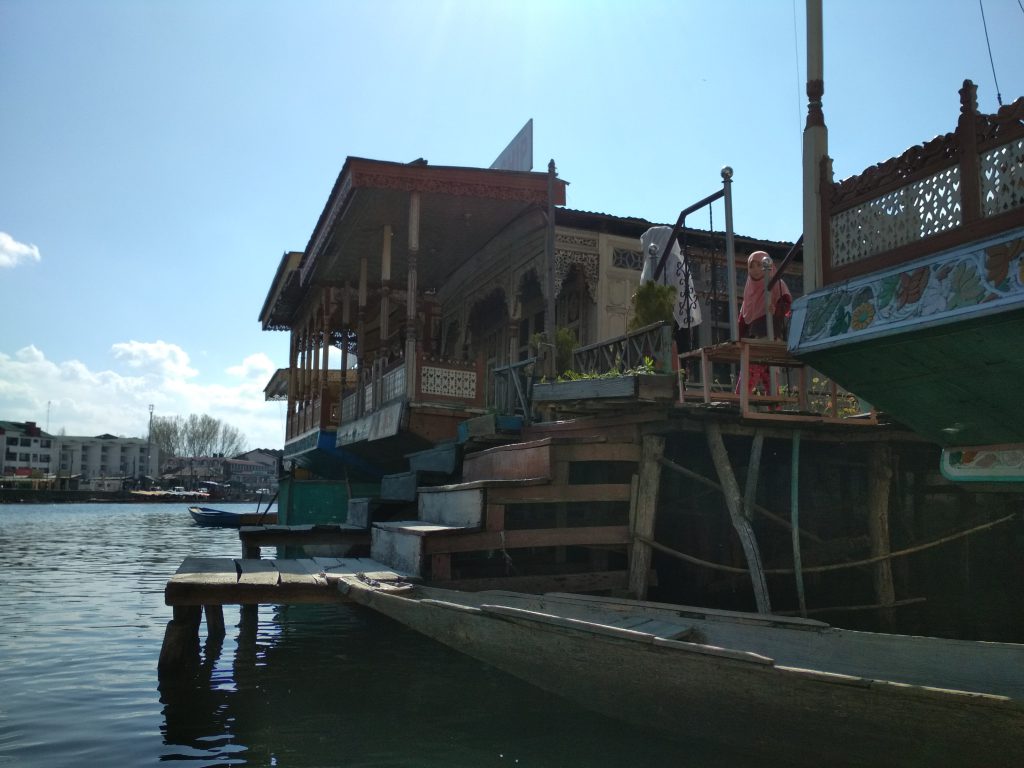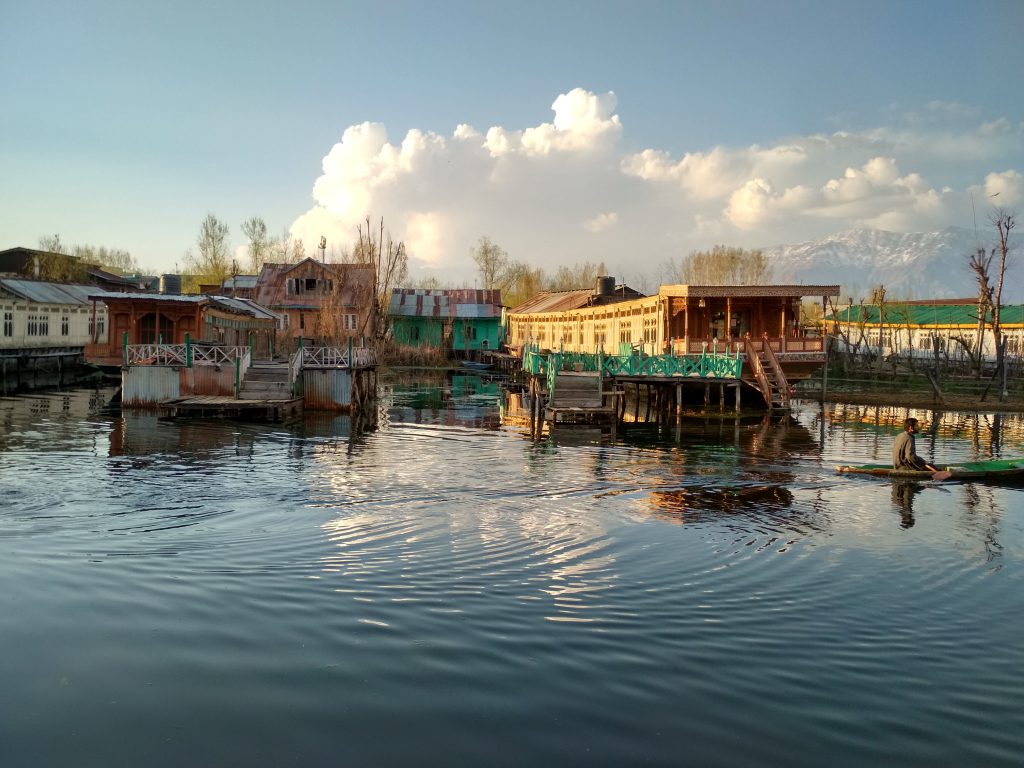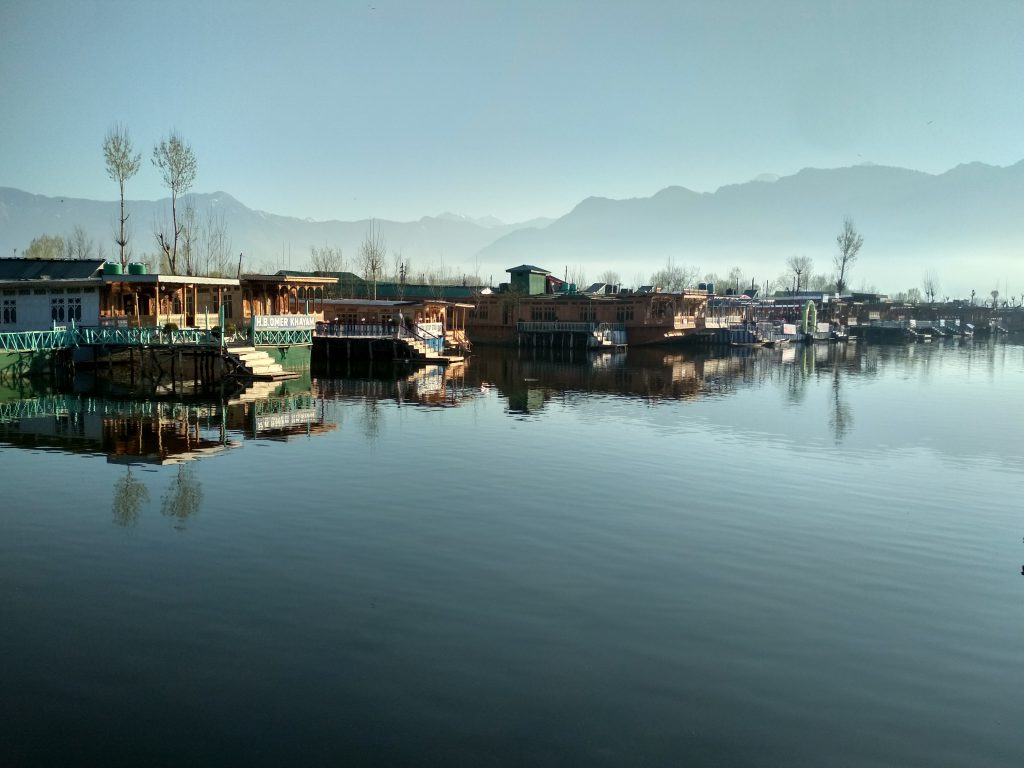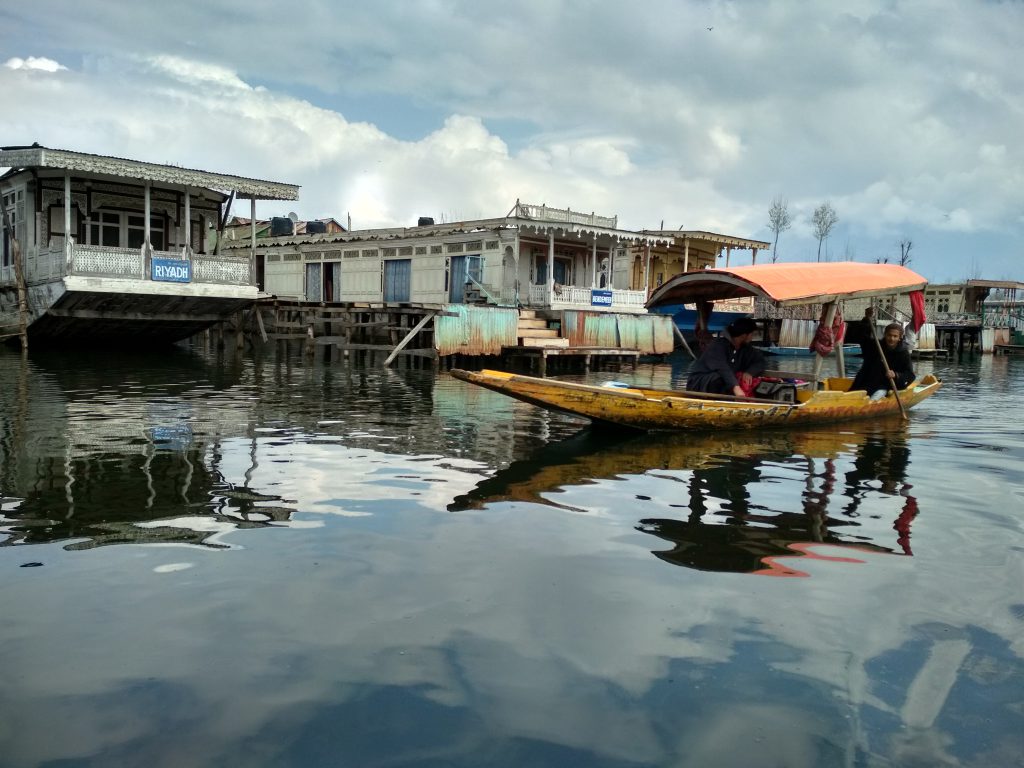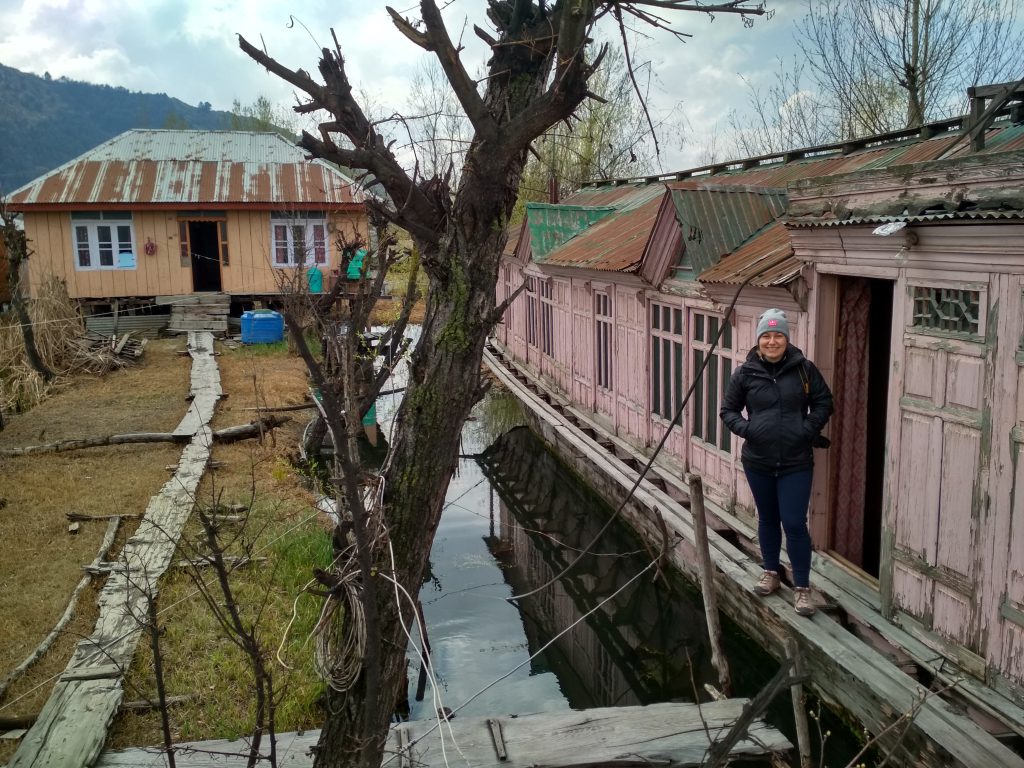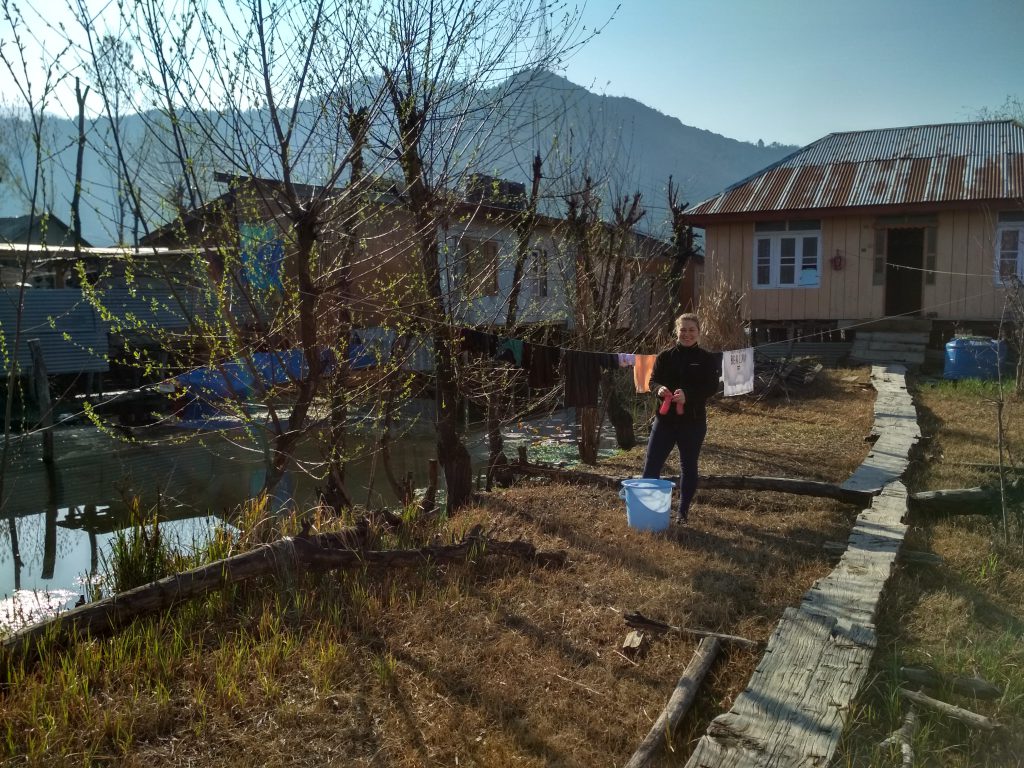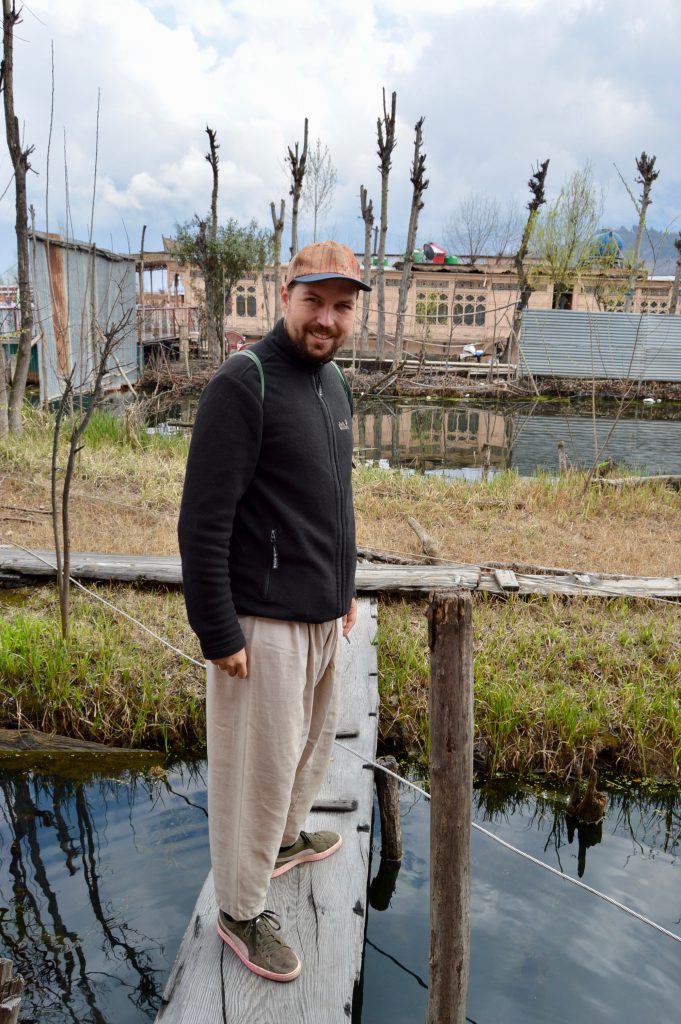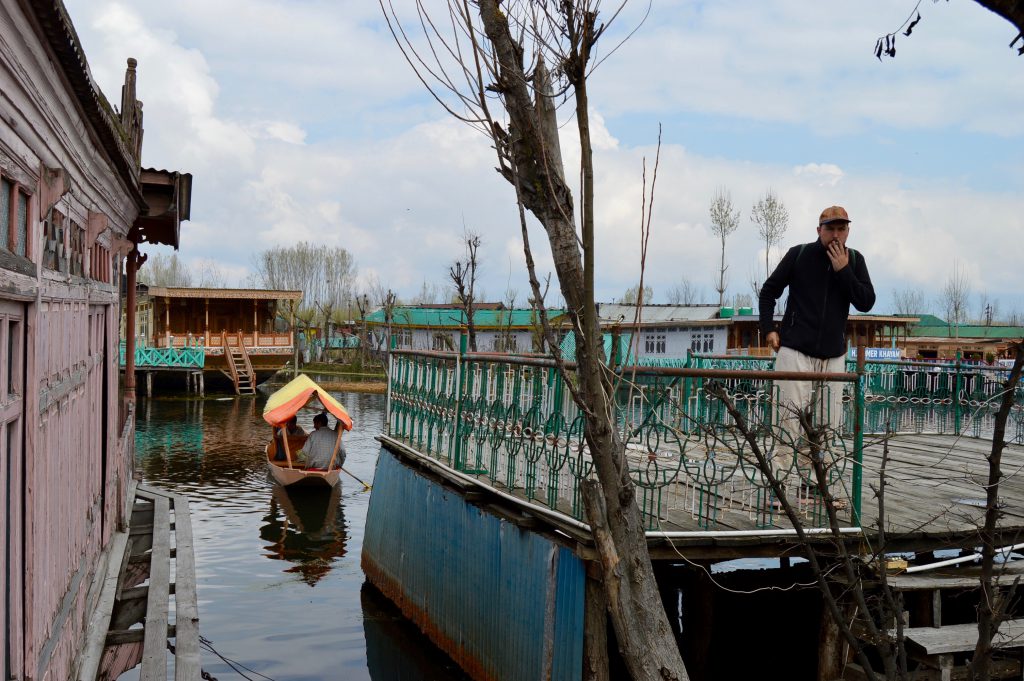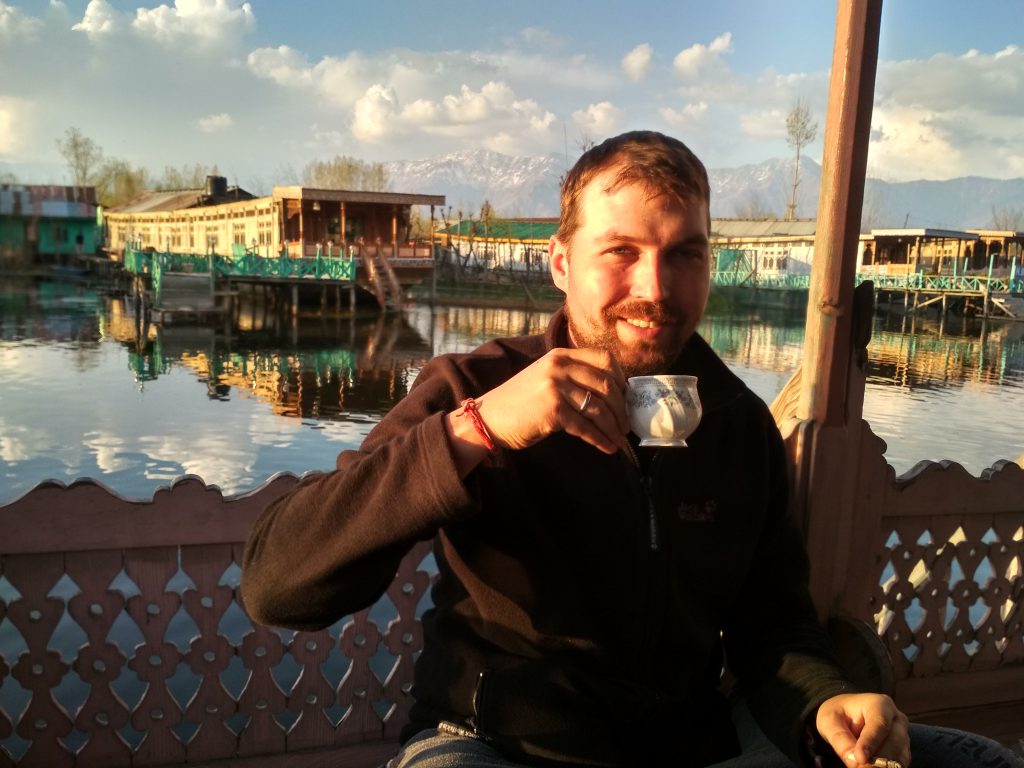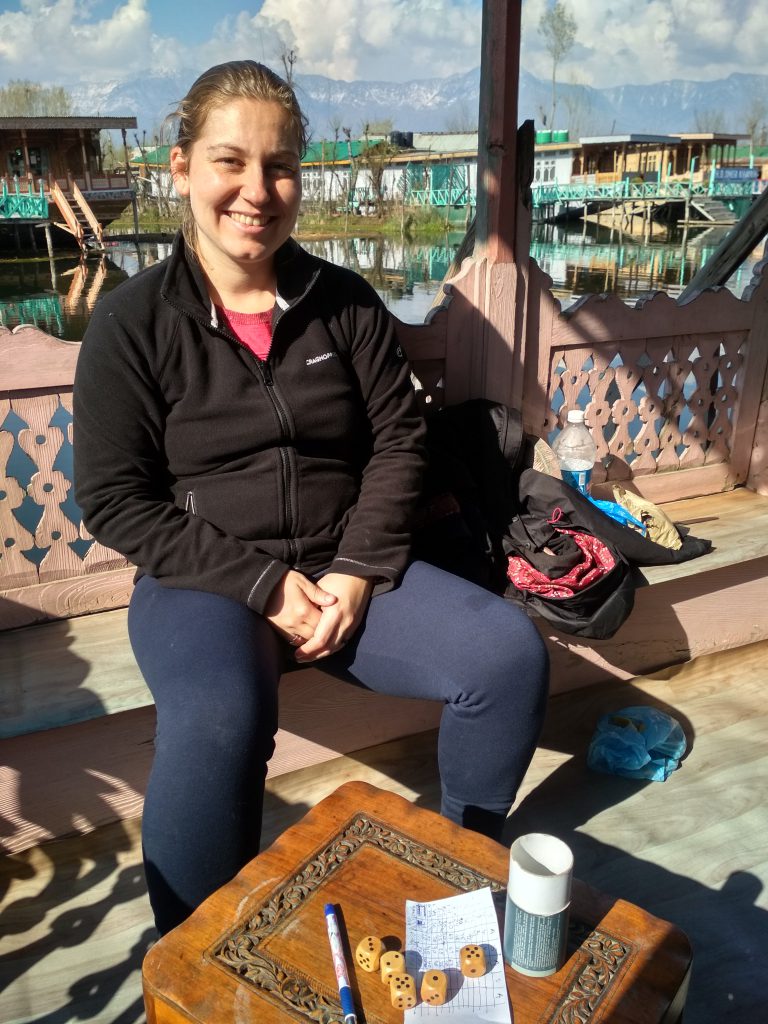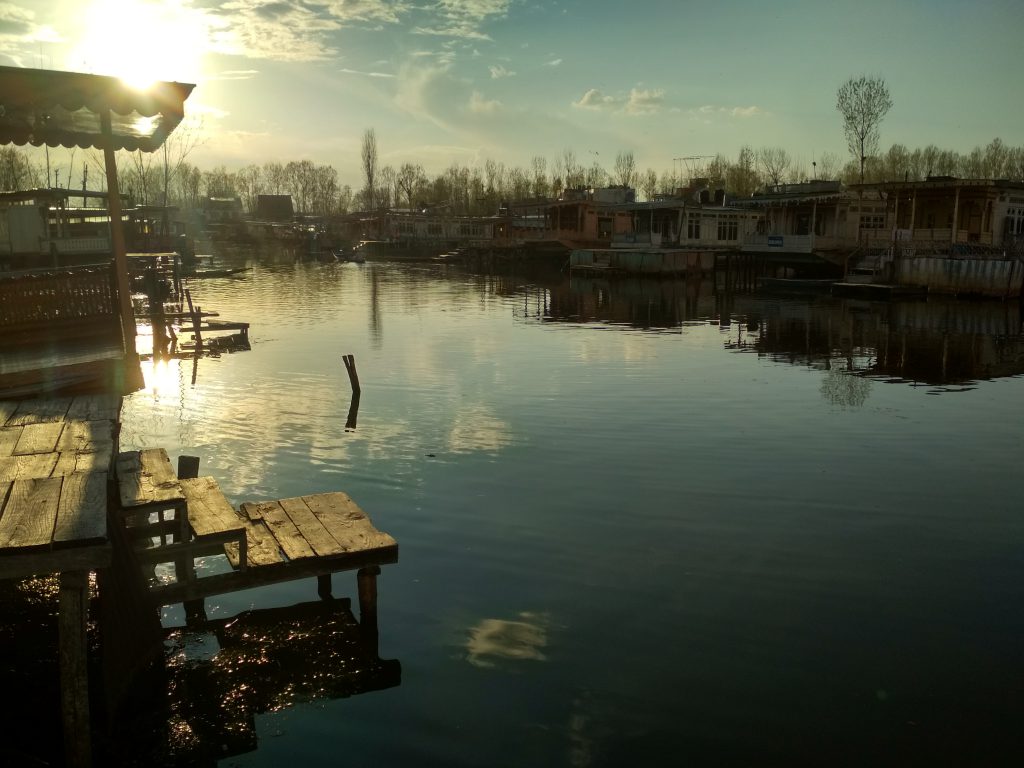 Once arrived at the house boat we realized, that the missing bag pack would cause more issues than we thought it would do. Coming from warm Delhi I just had short pants on and, thank god, my fleece jacket in the carry on back in case of cold AC in the plane. In Srinagar it was about 15°C daytime and 6°C in the night. The house boat itself has just a little wood oven in the sleeping room, as electric heating isn't possible because power is gone every 2 hours for 2 hours due to electric power limitations in Kashmir. Sure, there is also no Internet on the boats, but can be find easily find in the city.
So, our first night started cold, but the sleeping room heated up quickly and we made our self-feeling comfortable covered by 3 blankets and a card game with a little gas light in the room.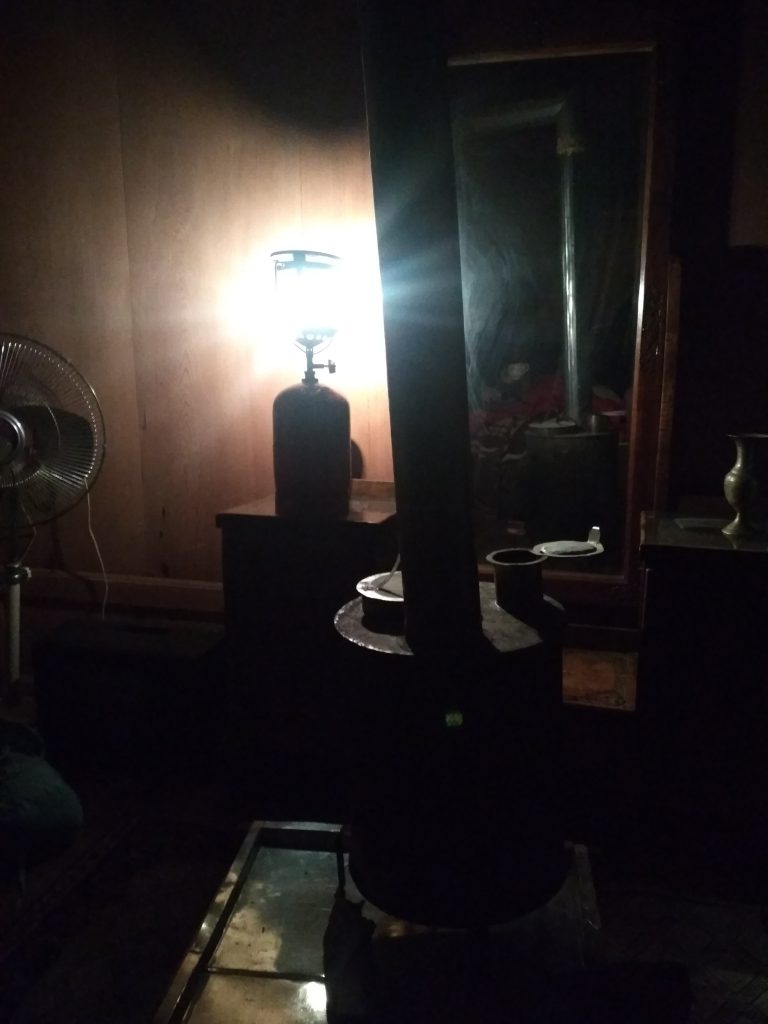 Next day we went to the airport to pick up the bag. This also sounds easy but was stressful. Before entering the airport area, military will check the car for a valid flight ticket, as just people who want to fly can enter the airport. Shortly after this control, there is another military control who will scan all bags and people – like security control after check-in. Once we arrived at the terminal there is more military controlling the entrance and ask for the ticket again and to finally just enter the terminal building there is another bag and people security check. So basically, there were 3 military security checkpoints before we were able to just enter the terminal building and all of them needed some time to be convinced that we didn't had a flight ticket and just wanted to pick up our missing bag. At least, the bag did really come with the first flight from Delhi and a simple identification and signature was enough to had it back – the trip could go on.
We used the rest of the day to have a look at the city – at least the new part as the old one was kind of far away from our house boat.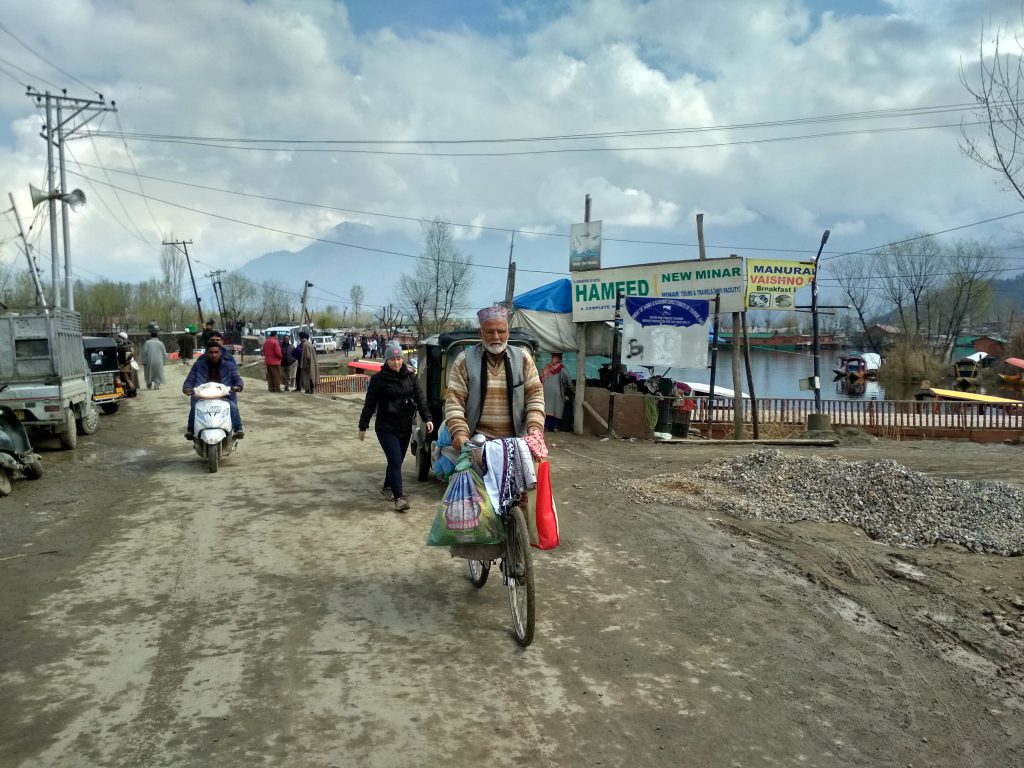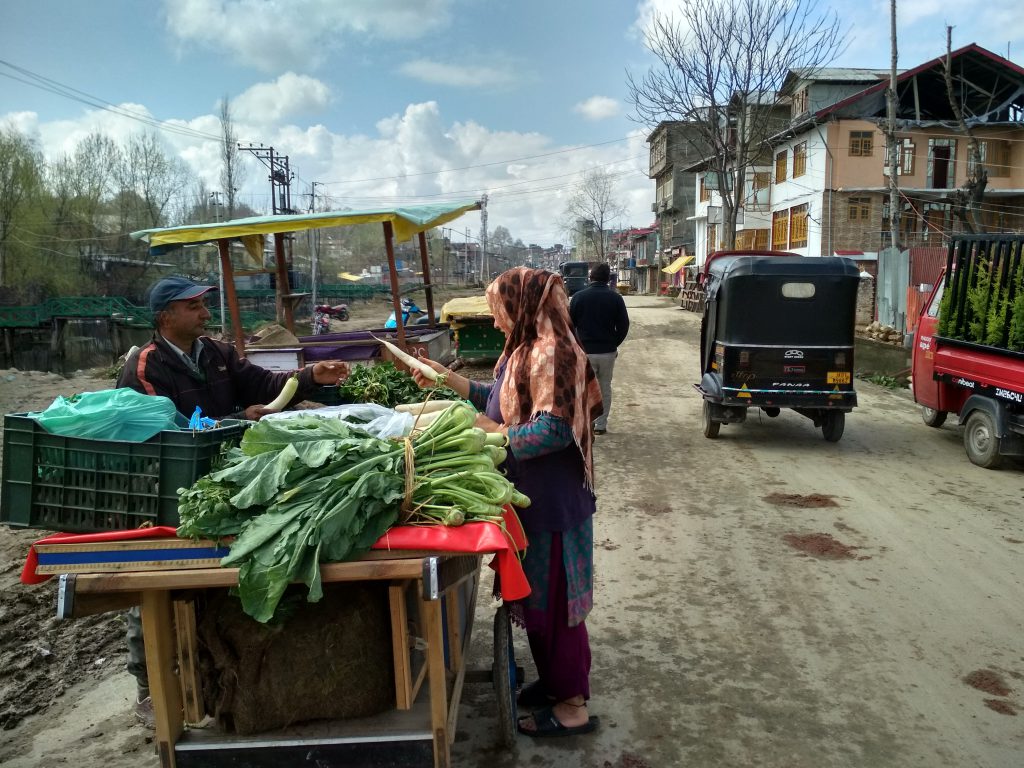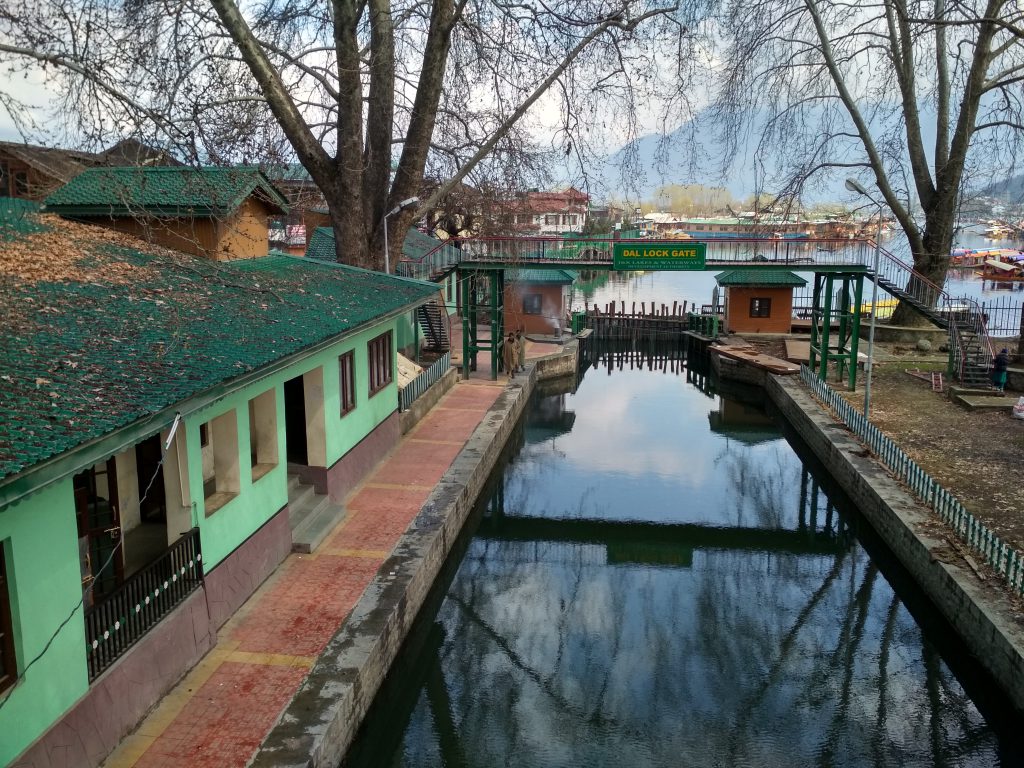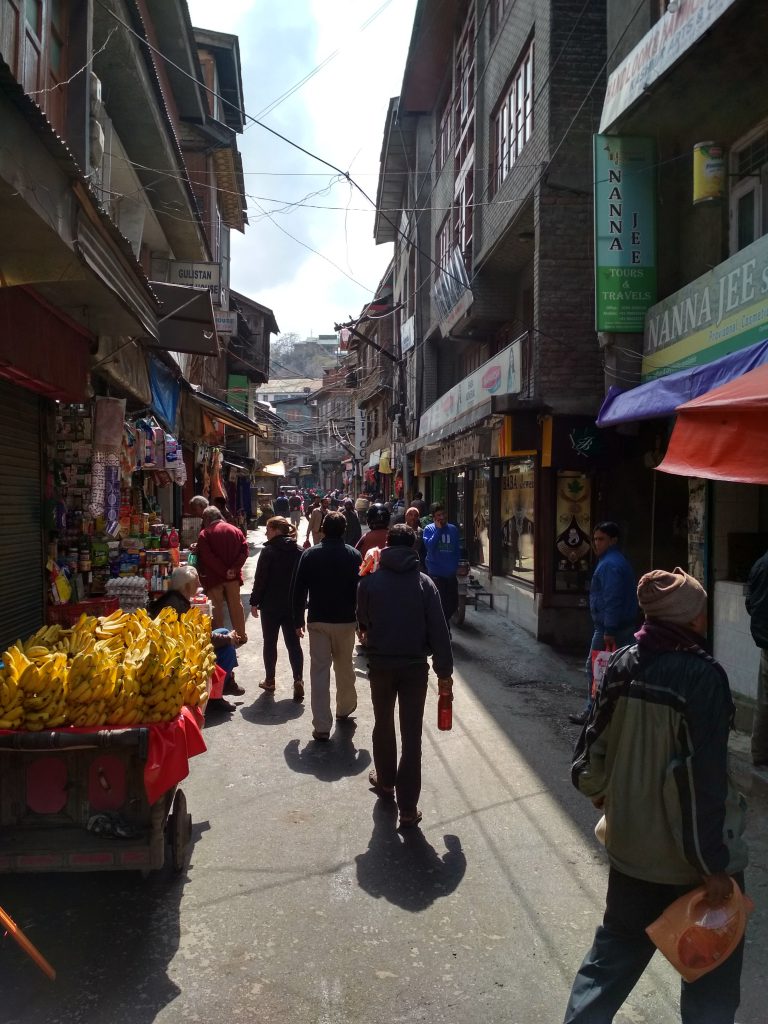 Please share your experiences, tips and tricks about Srinagar in the comment section to help others!