City on an Island
General Facts
Population: 700.000, 2.4 Mio in Metro
Founded: 1786, UNESCO since 2008
Arrival:
PEN by air, served by several airlines
Train to Butterworth station on the mainland close to the ferry terminal that connects to Penang Island
Busses from all directions as Penang is connected with 2 bridges to the mainland
Some ferry services the mainland and from/to Langkawi Island
Location: North-West Malaysia, not far from the Thai-Border
Weather: Tropical rainforest climate, average temperature is 27°C, daytime 32°C and nighttime 23°C all year long, raining season is August to October
Worldtrip Berlin Tip: Rent a scooter and explore the full island
My personal experience
We came to Penang from the Cameron Highlands with our group of 5 guys. I must admit that we it was a time of my trip, when we just followed the road 100% by instinct, so we had the idea will to do another island and see some ocean and beaches again after all the inland places in Malaysia and expected Penang to be a small town on a quiet island as we just didn't inform us at all. The moment we crossed the bridge and saw the skyline was a game changer.
All in all, we took it super easy and preferred to enjoy the time with some beers in the pubs around, so I don't have that much information this time to share. Also, the weather was pretty rainy the most of the time.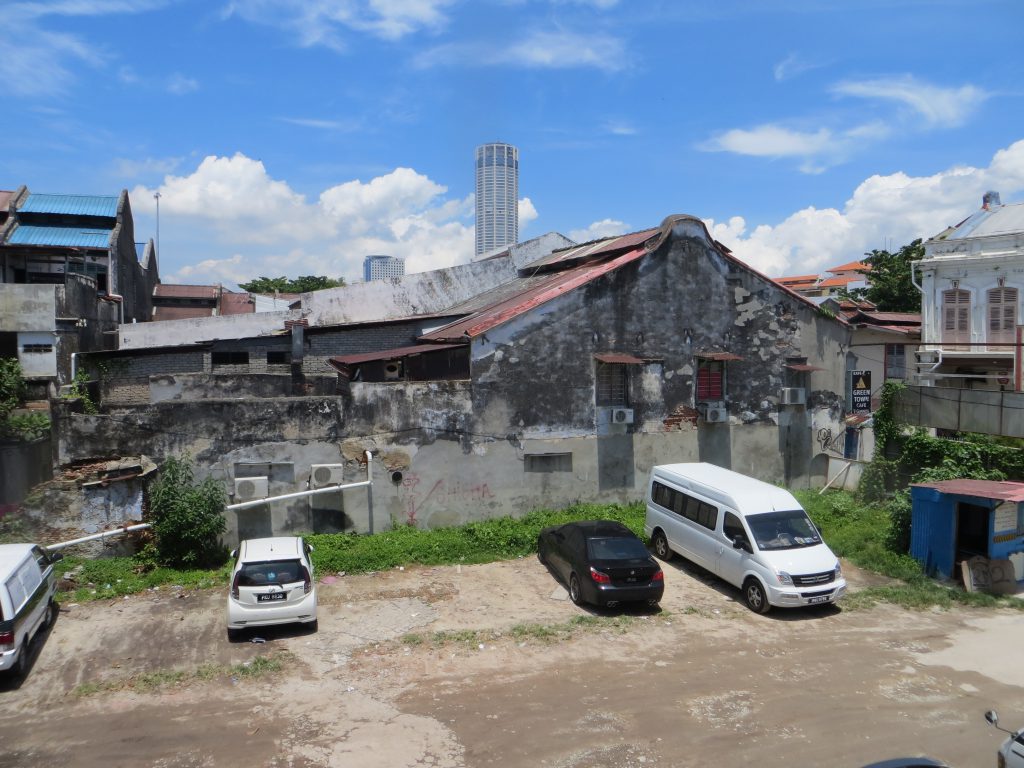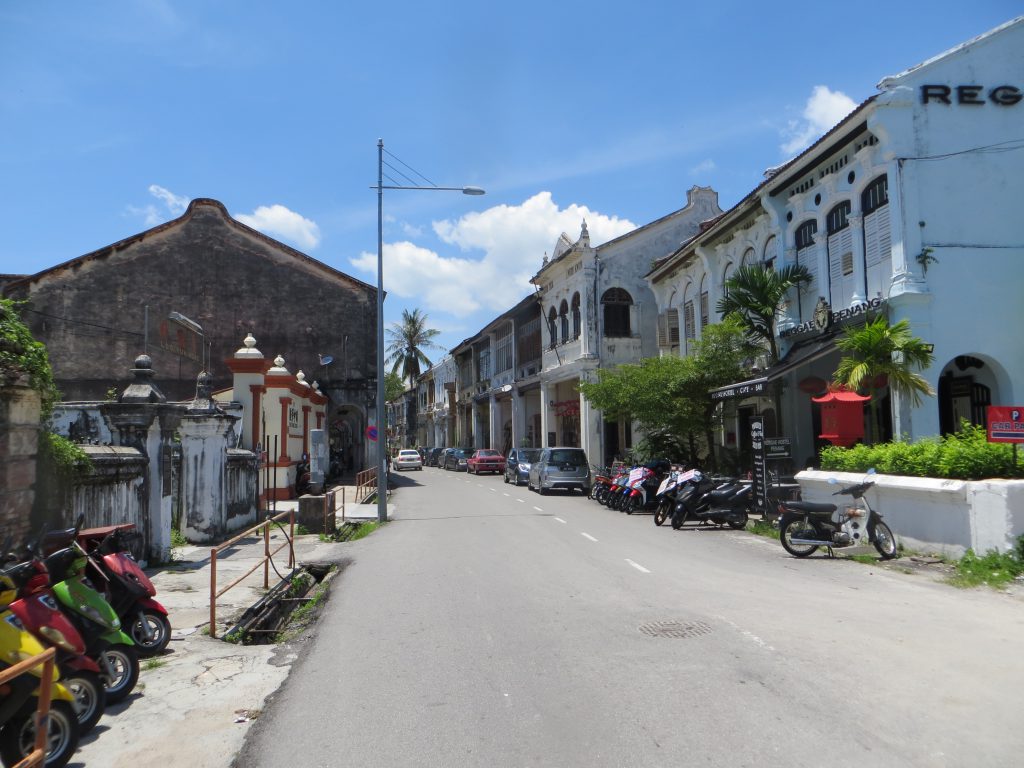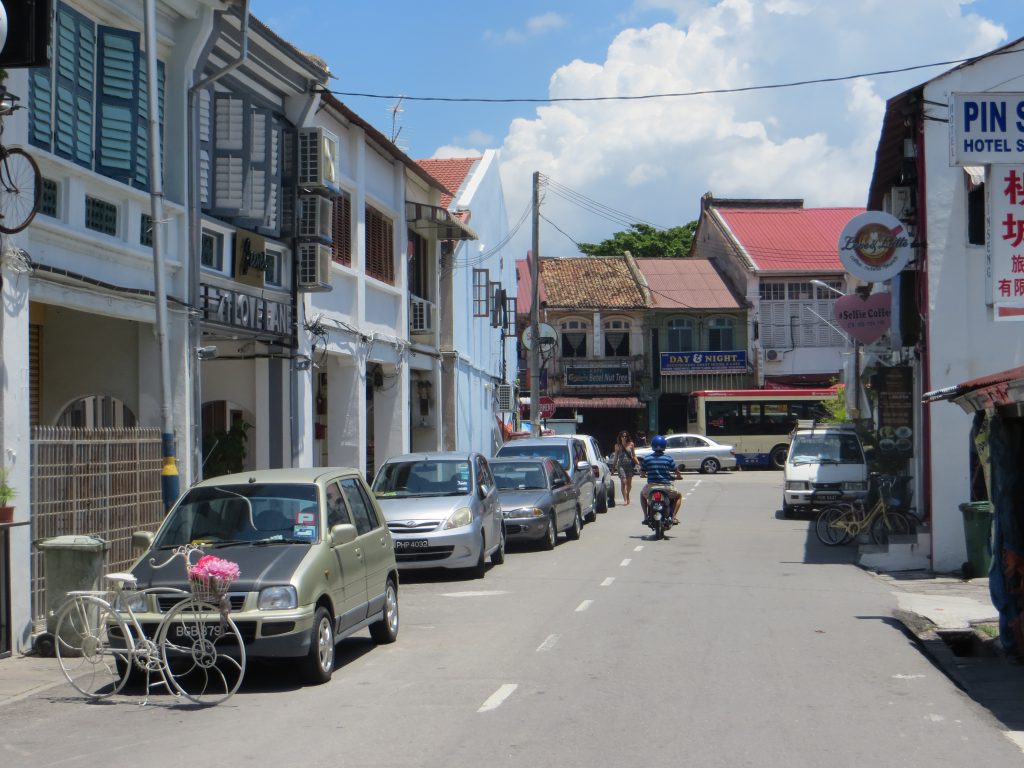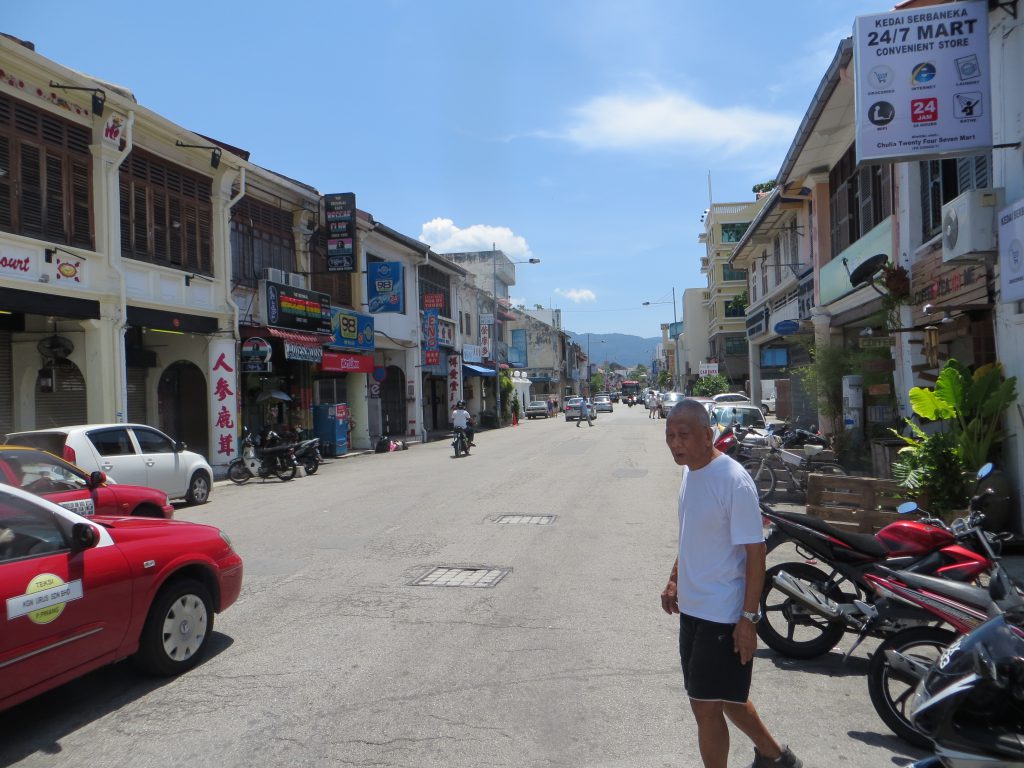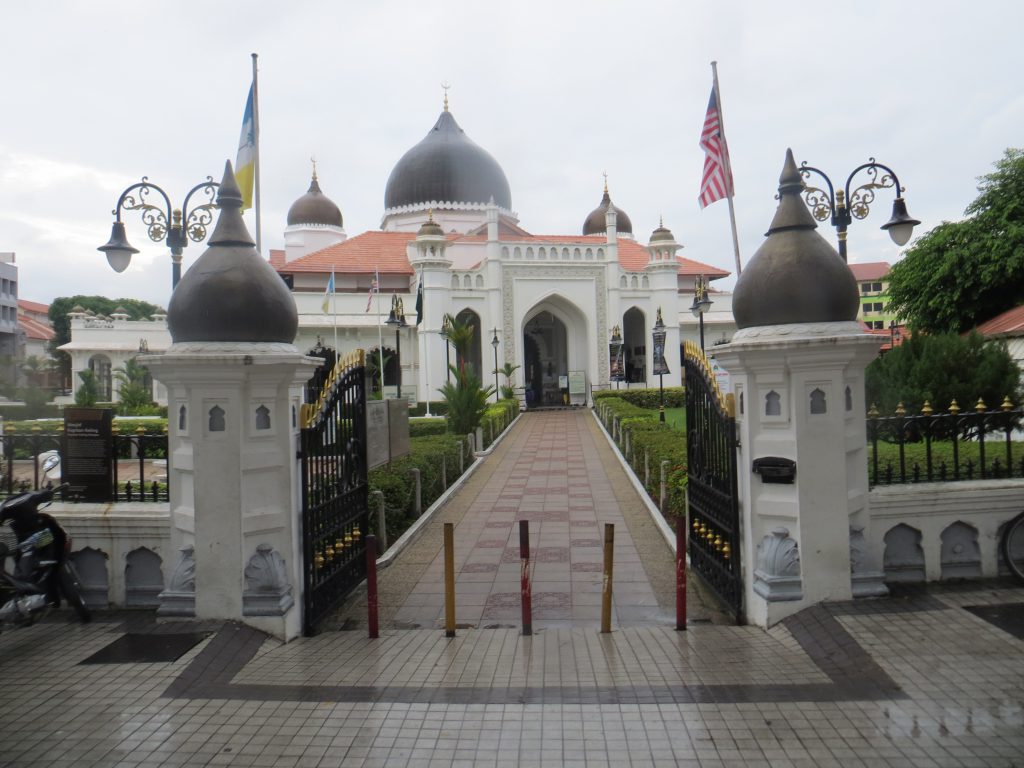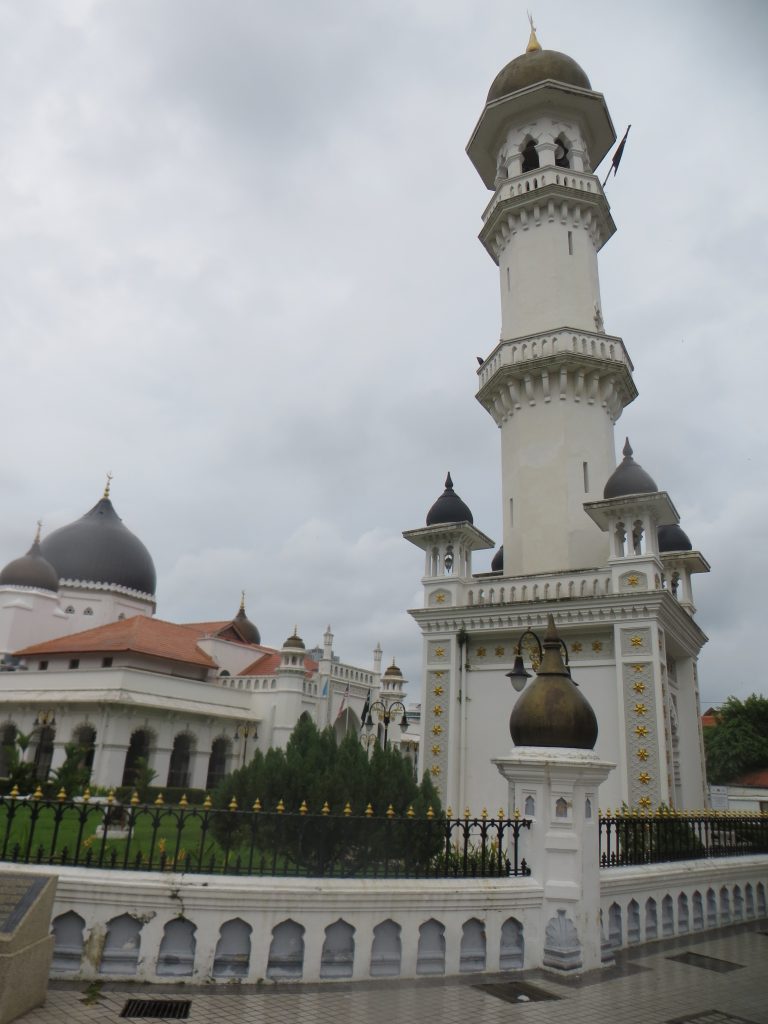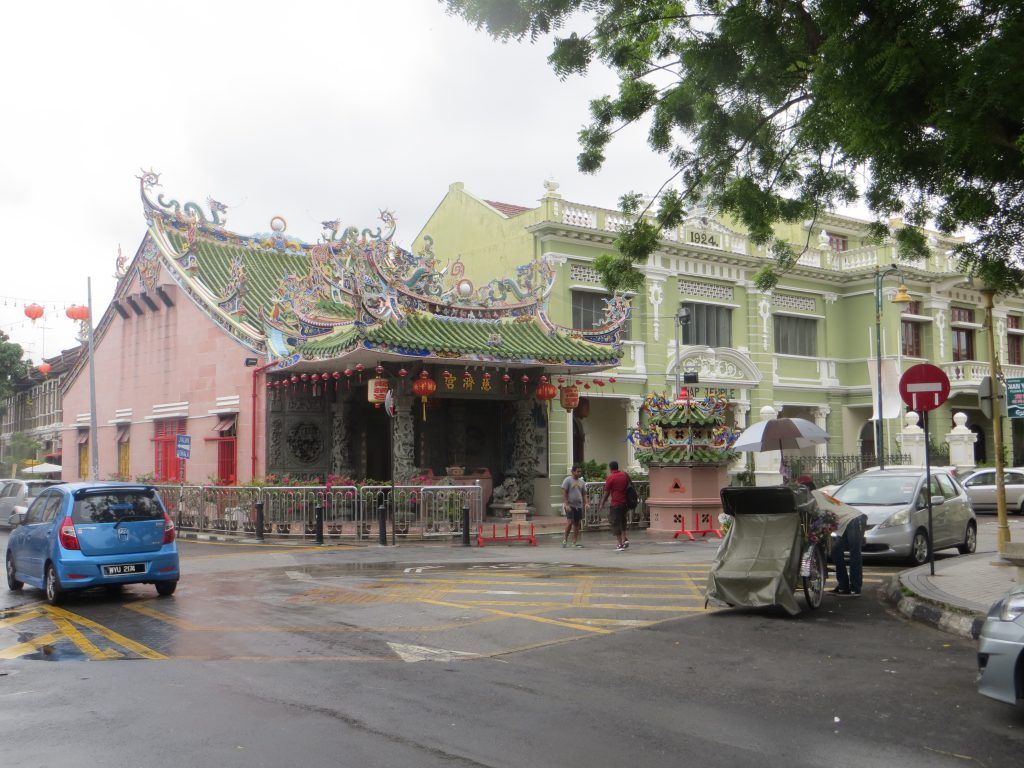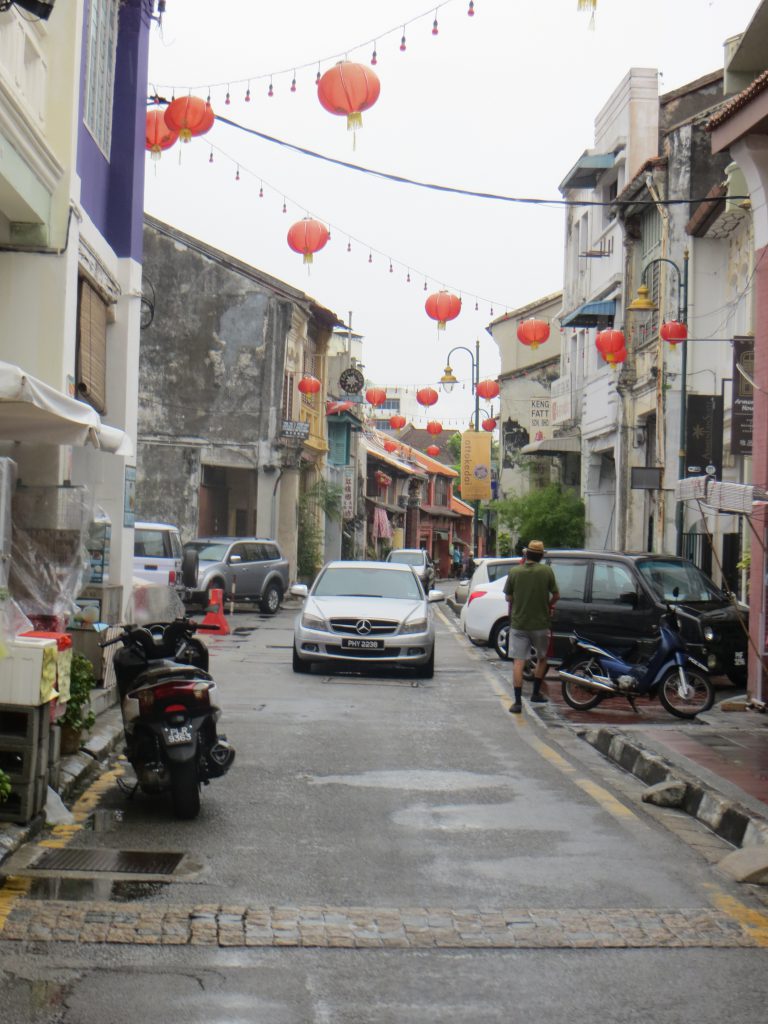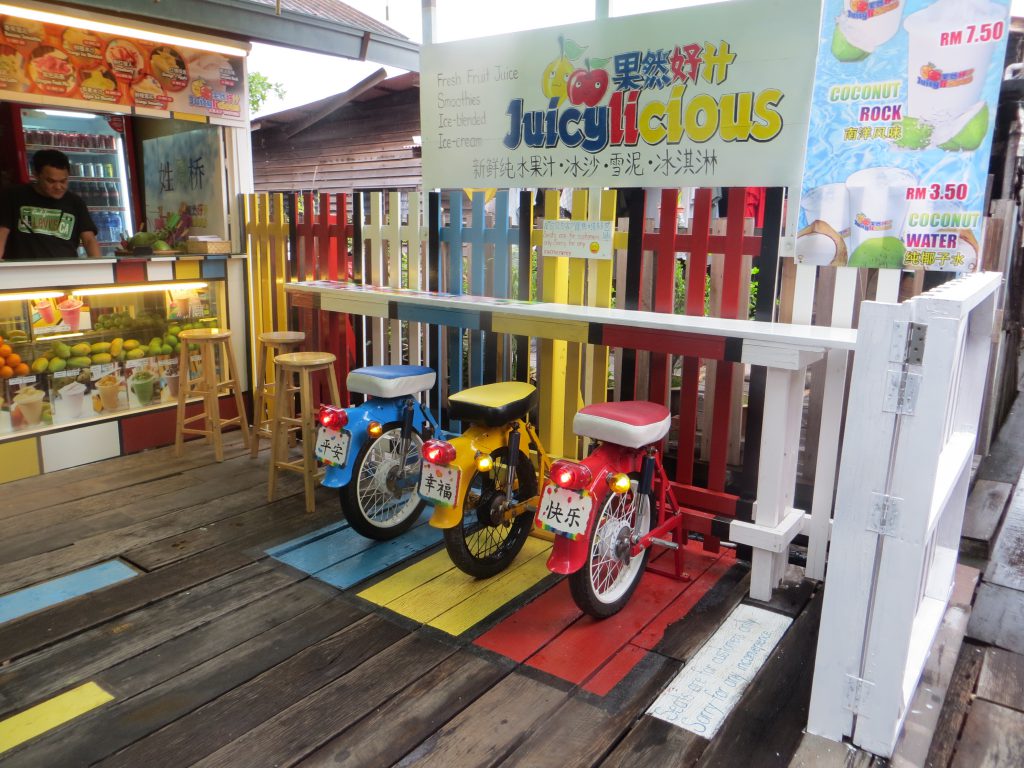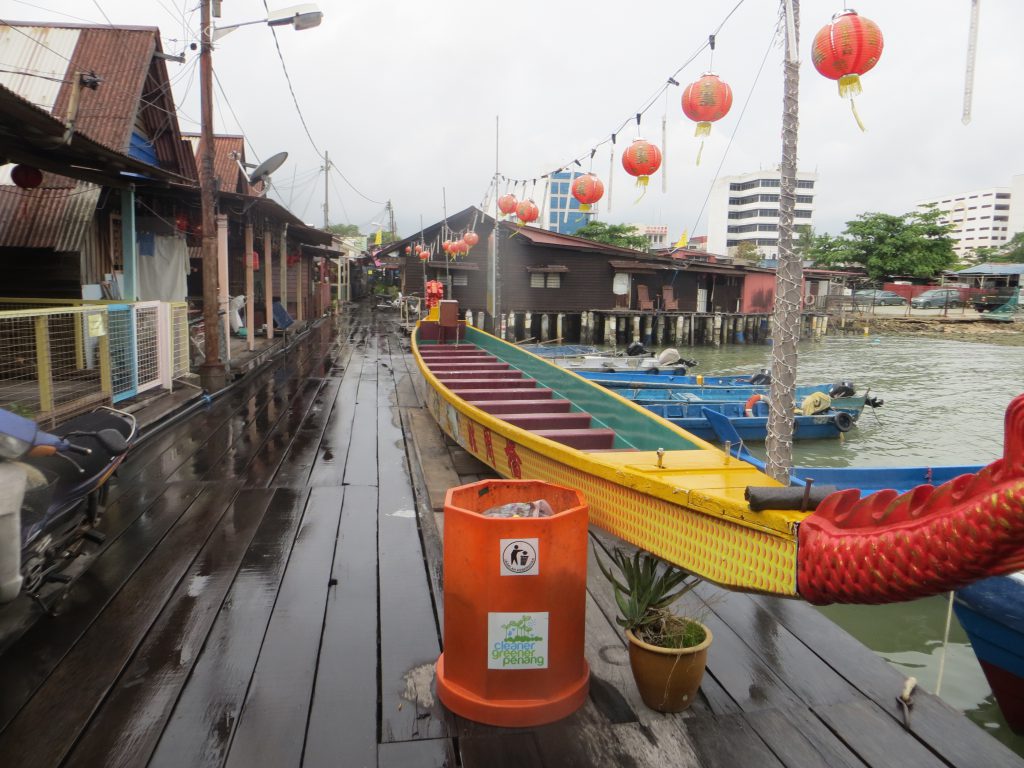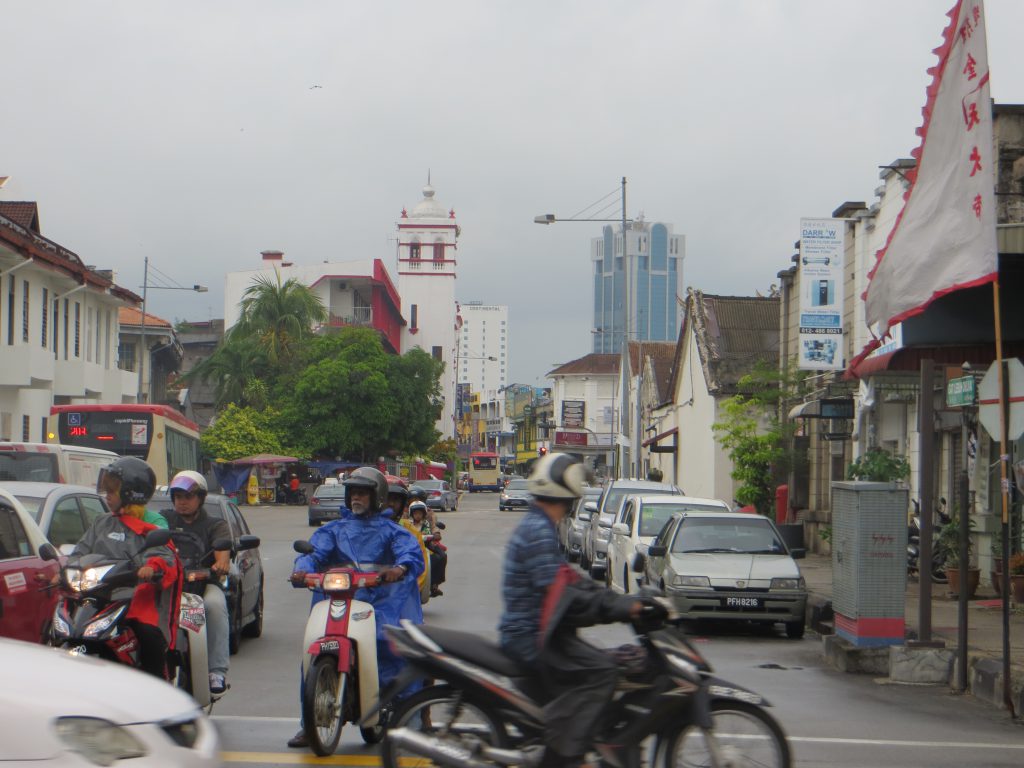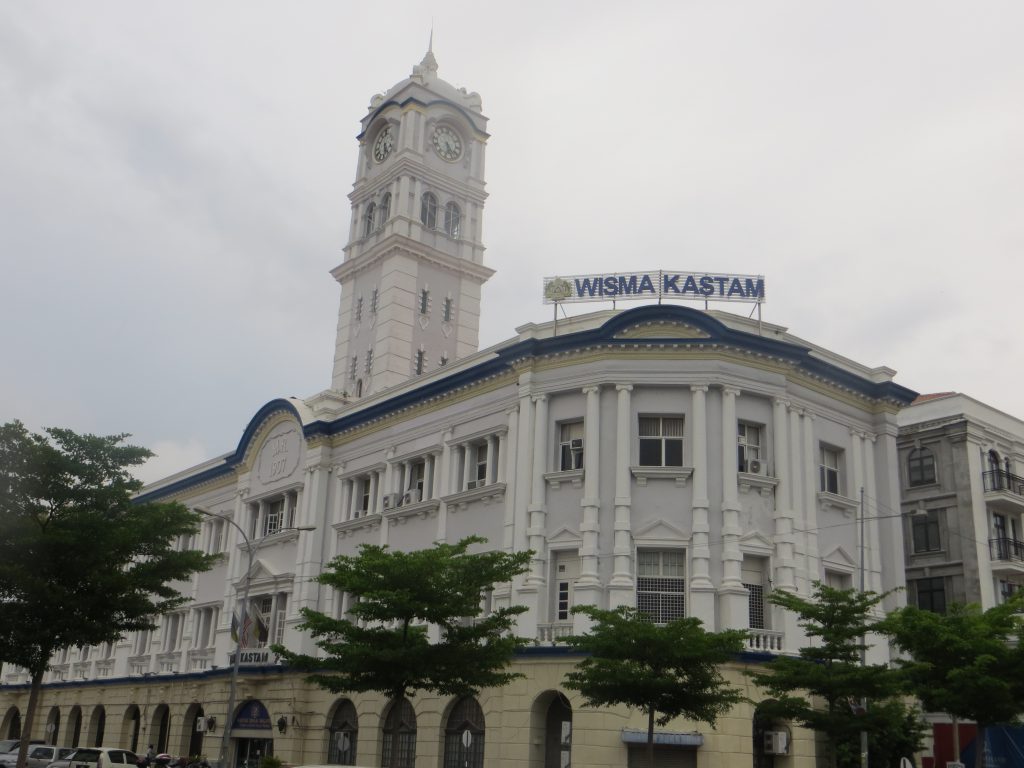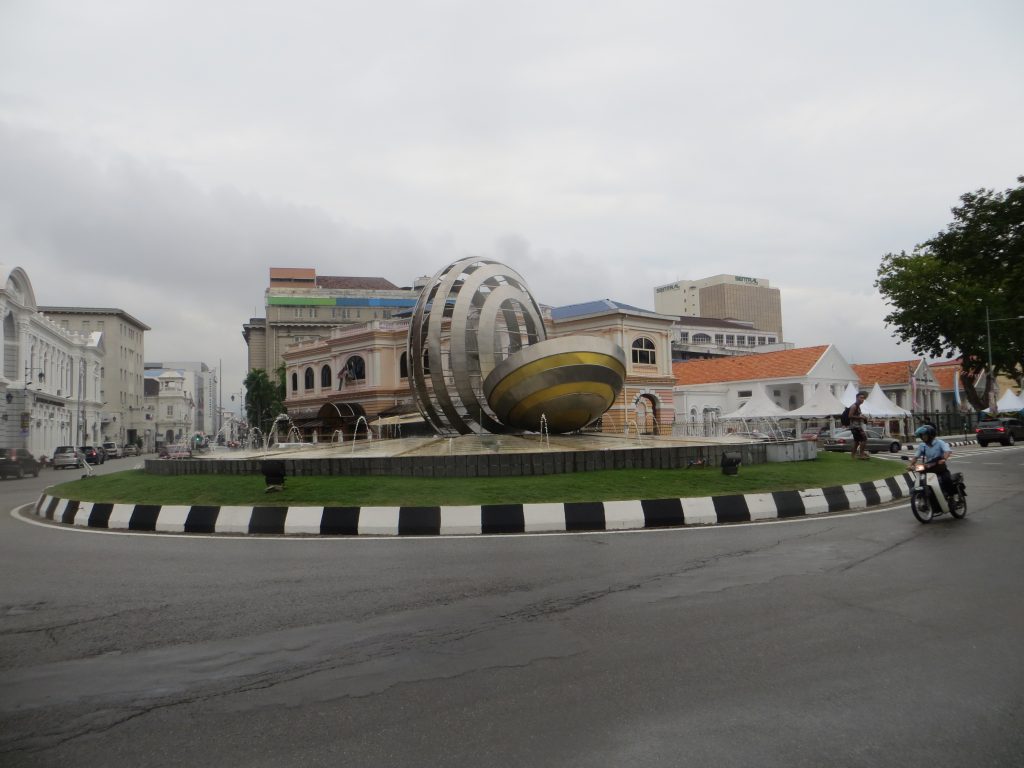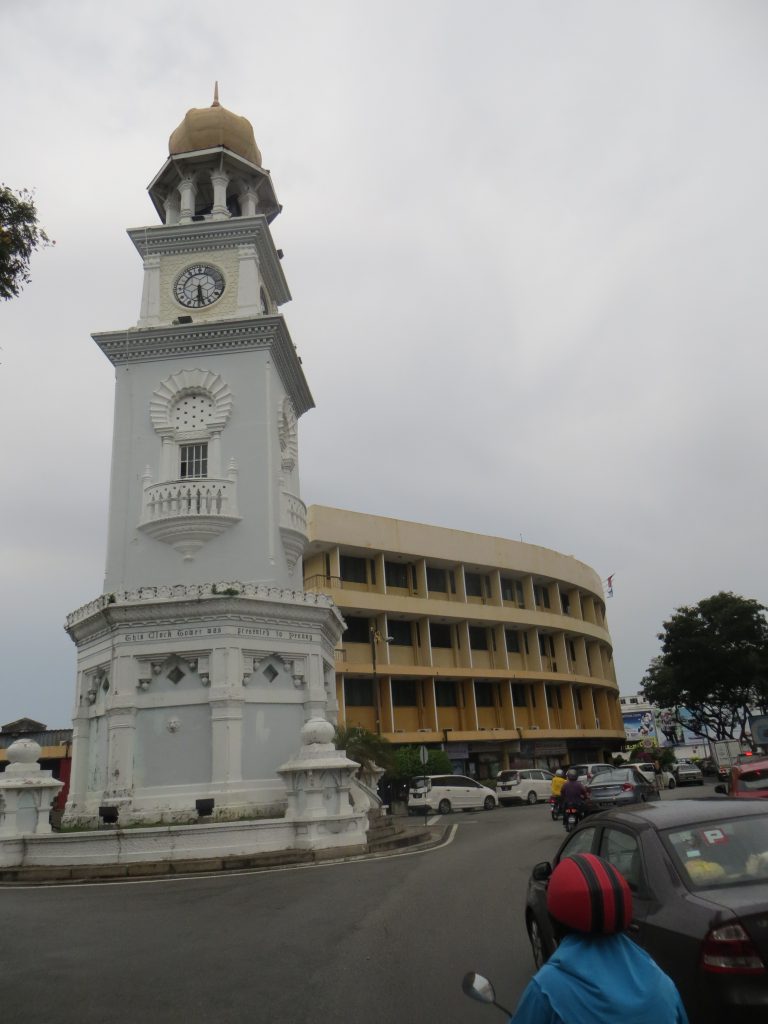 At least we were one day super lucky with the weather, so we took the local bus to Batu Ferringhi on the northern side of the Island for some swimming.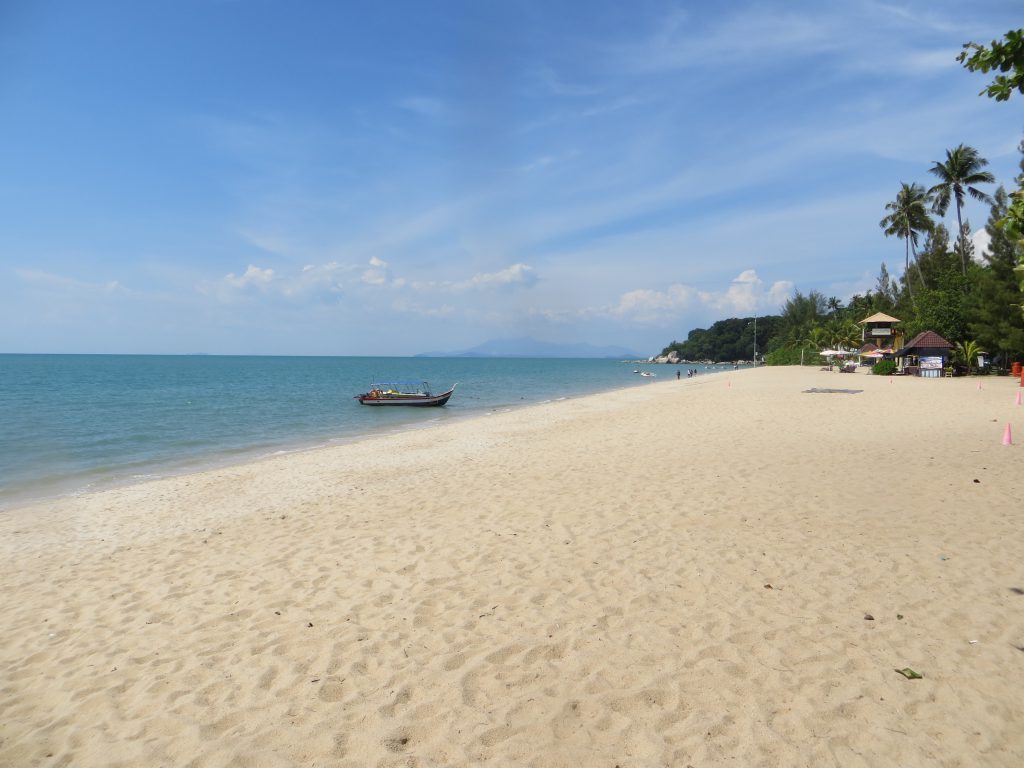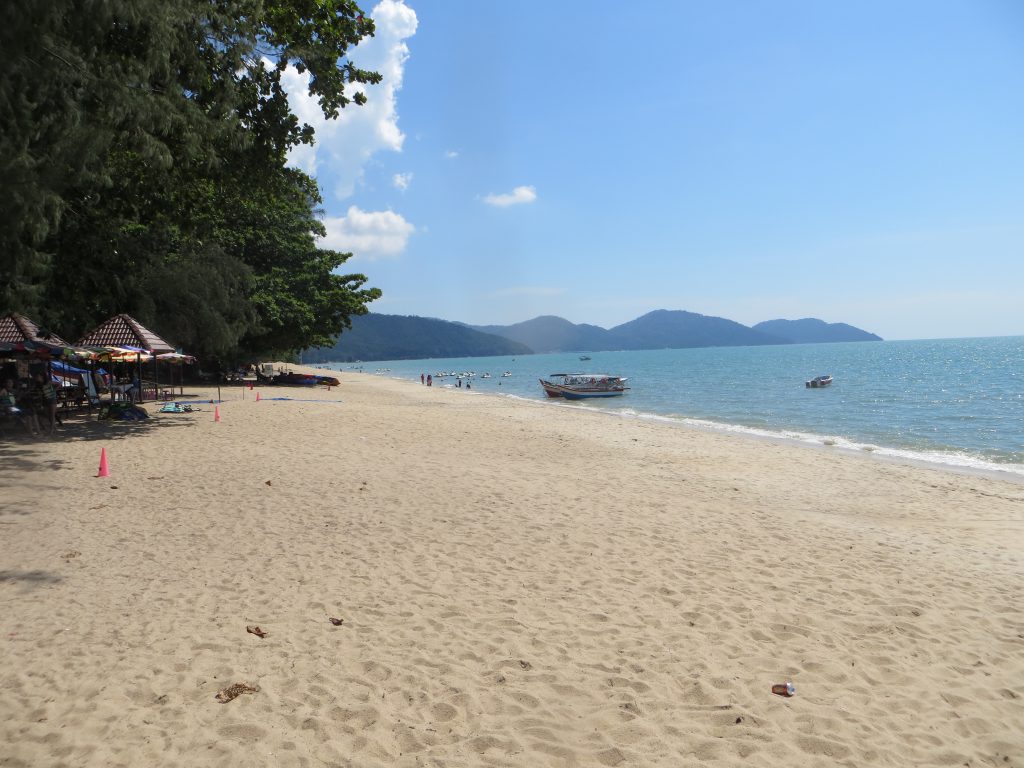 I think the nice part of being in George Town is the part I missed this time, and this would be my reason to come back: Exploring more of Penang on a Scooter, so my Worldtrip Berlin Tip is exactly what I want myself to do next time when I am in Penang – hopefully. Two guys of small travel-group did it and had an amazing time of the beaten tracks of Penang!
Edit 2018: Check out the 2018 Penang report.
Please share your experiences, tips and tricks about Penang in the comment section to help others!