Hoi An. Yeah, what can I say. I bet the prettiest city in Vietnam but also the most touristic one, what we were prepared for. But we haven't been prepared for how full it is when lantern festival is happening.
During our stay we met Robin from Germany, so we made the best out of it and did some photos in the daytime as it was a bit emptier and had a massage. (100.000 Dong for 30 minutes, about 3,50€)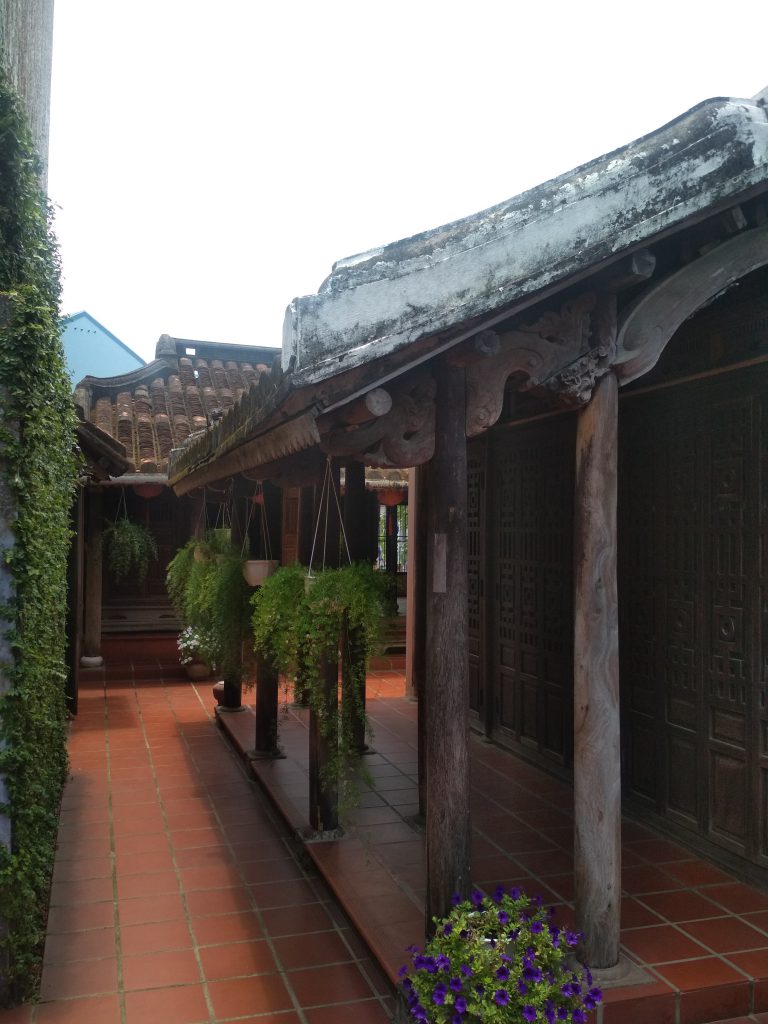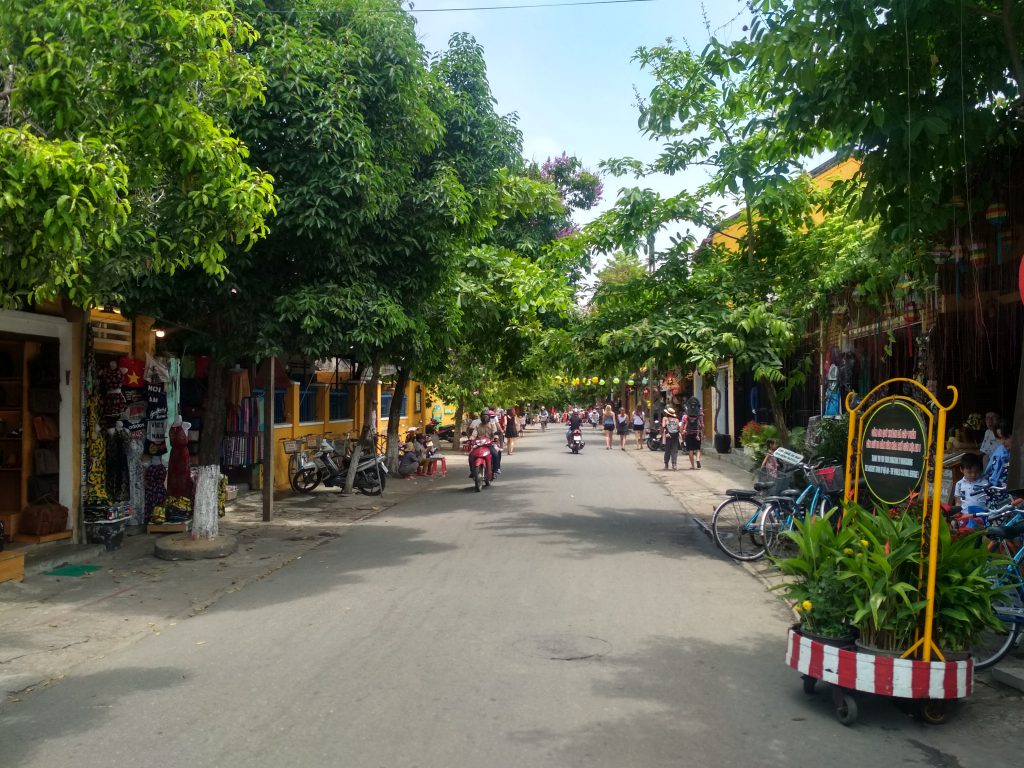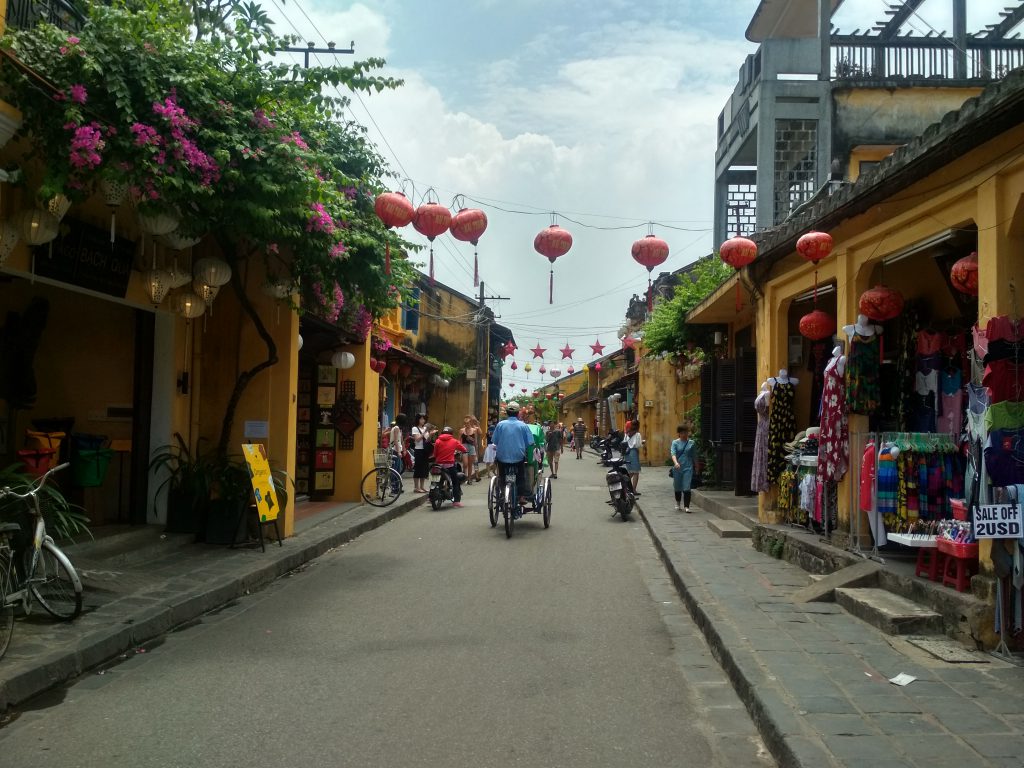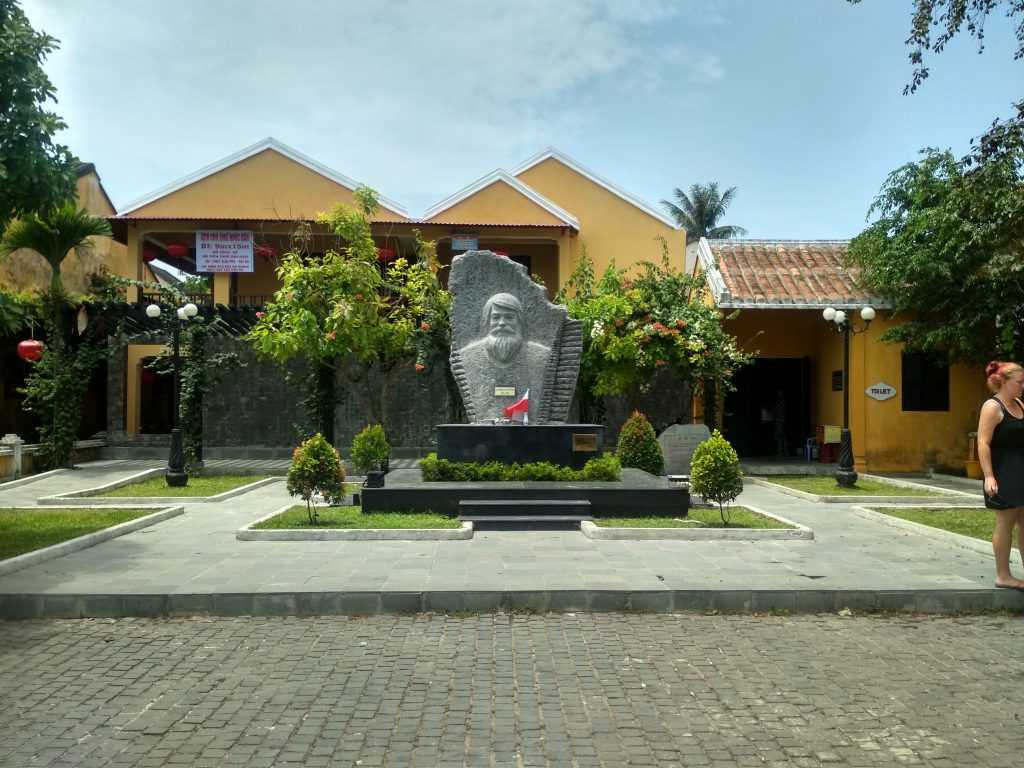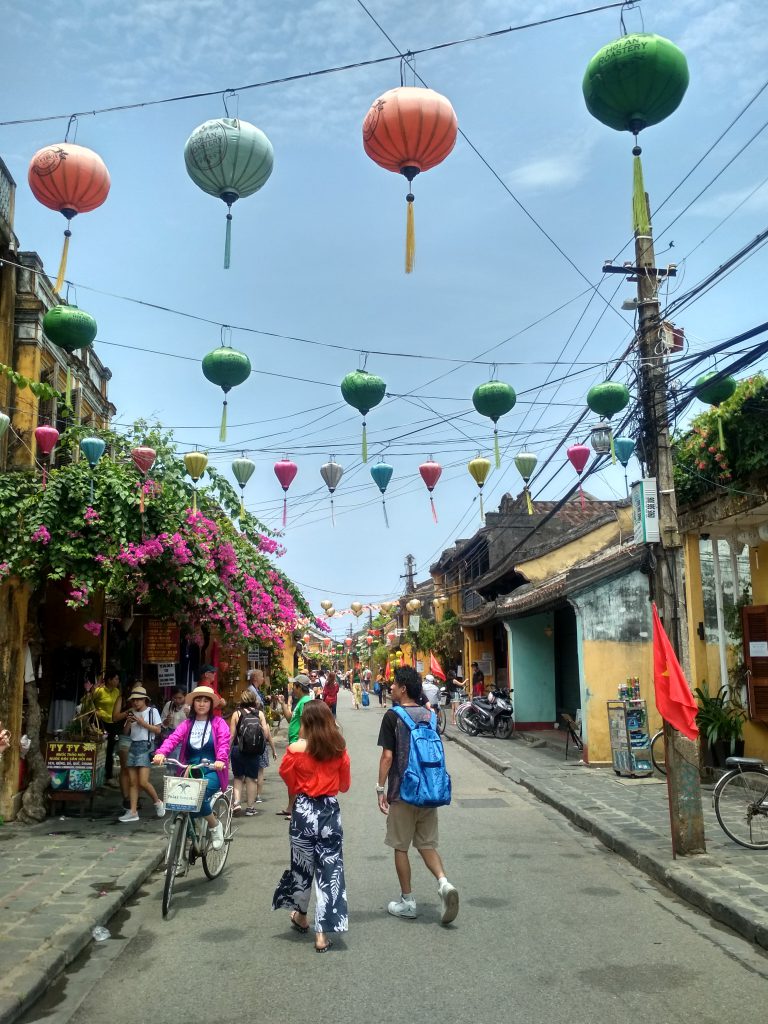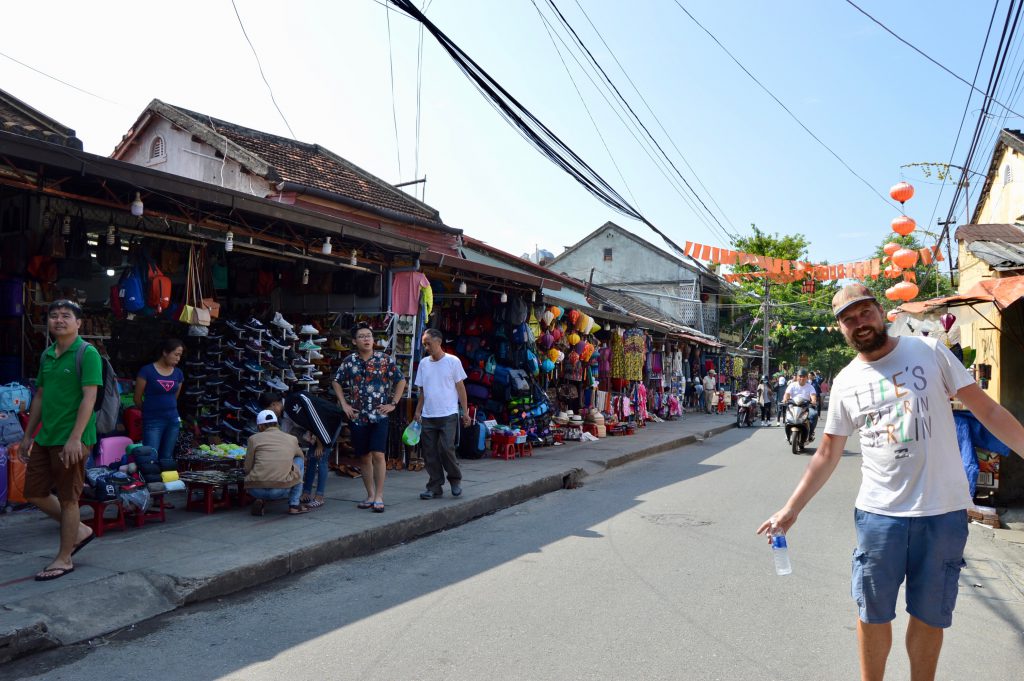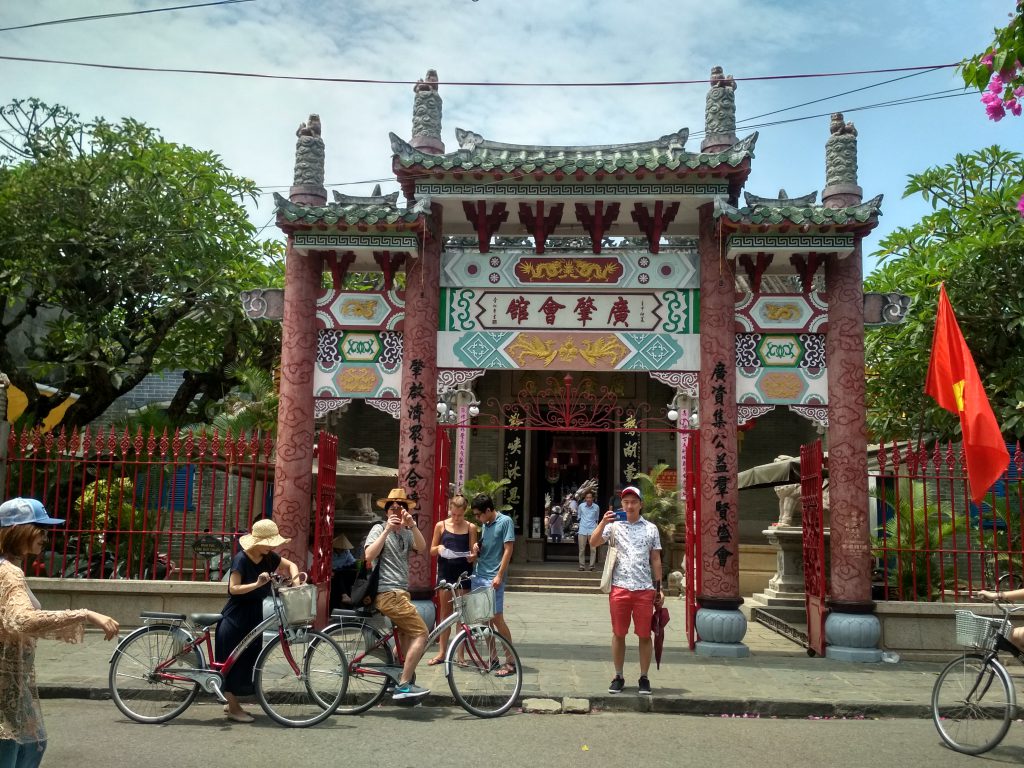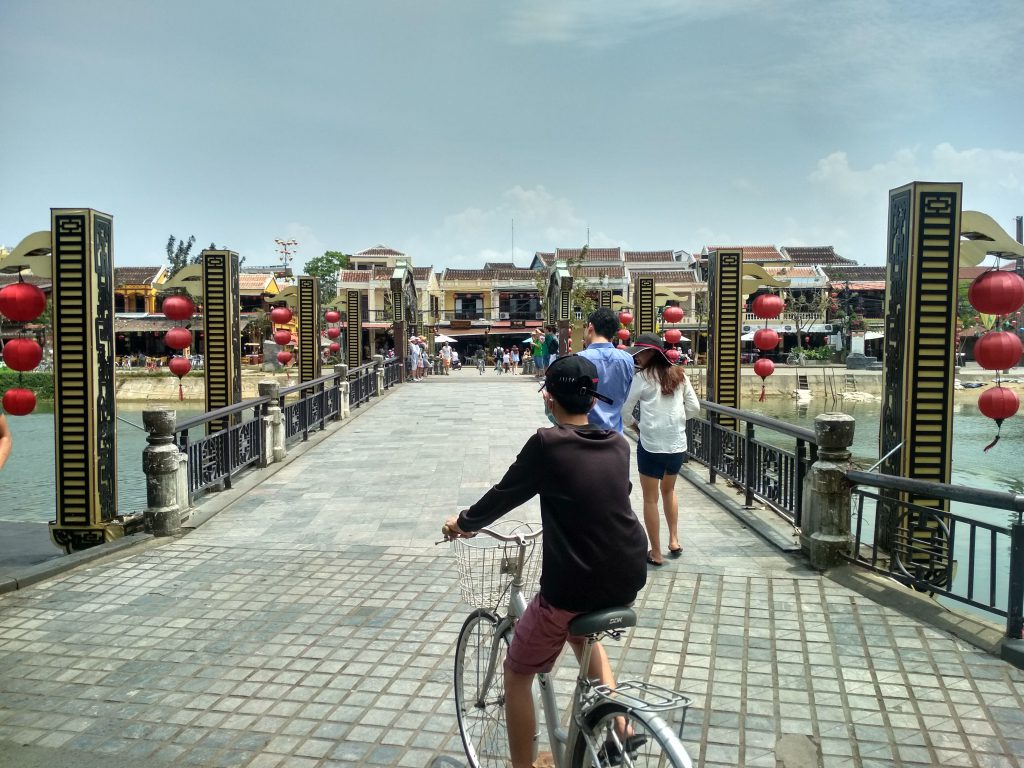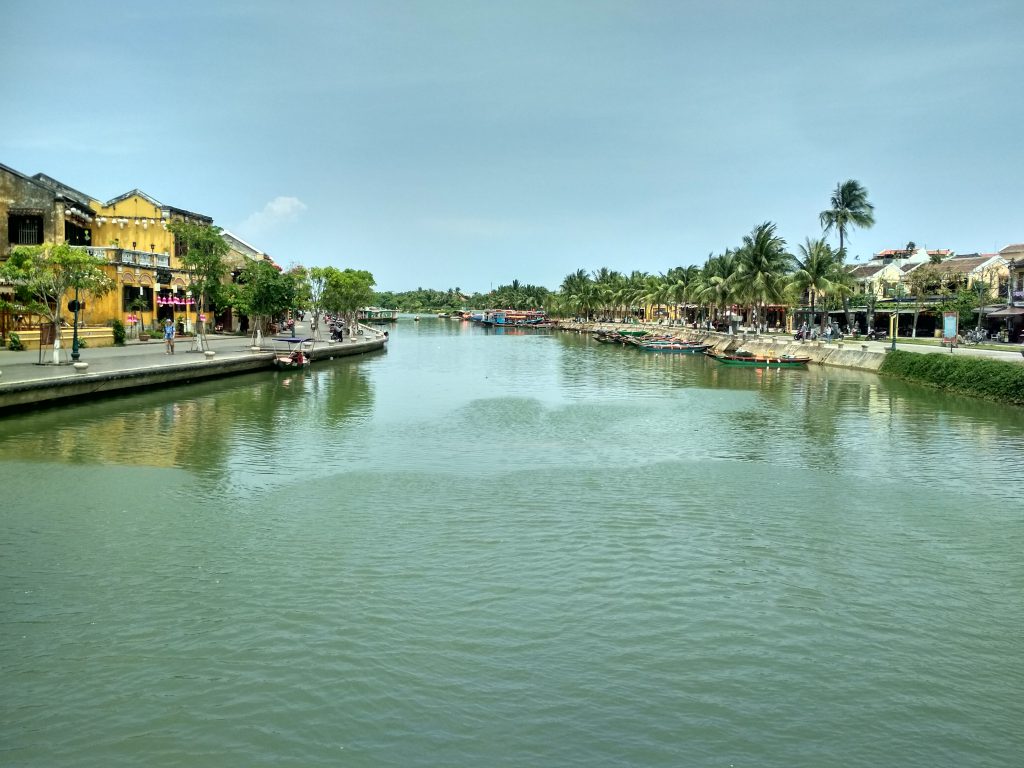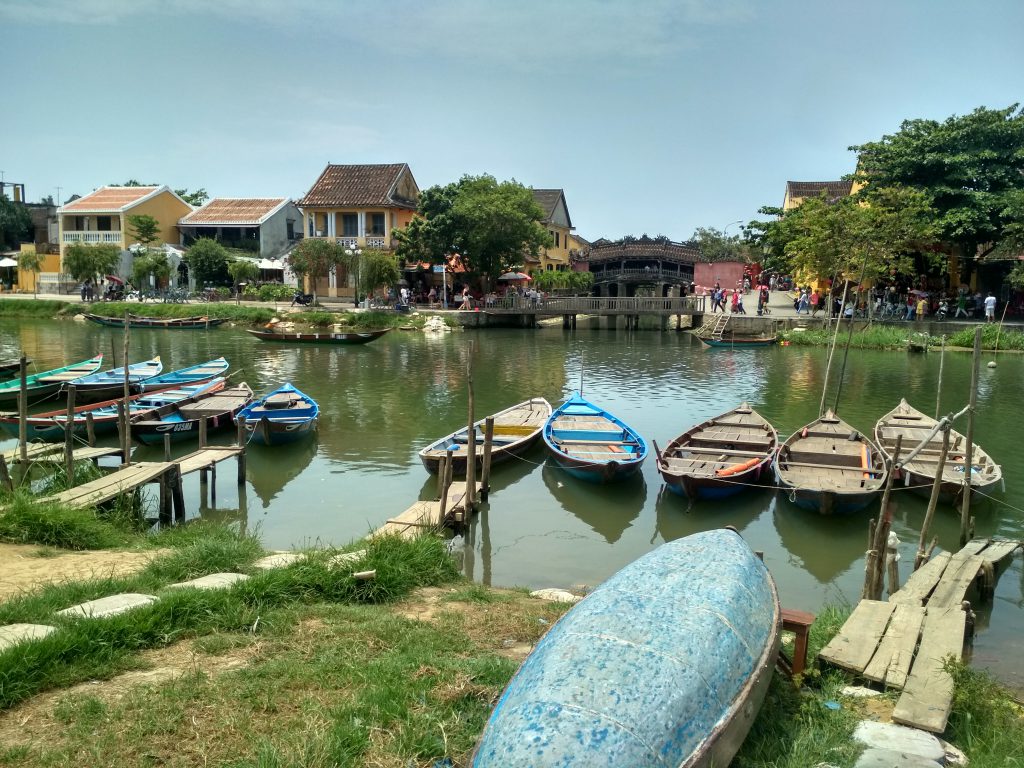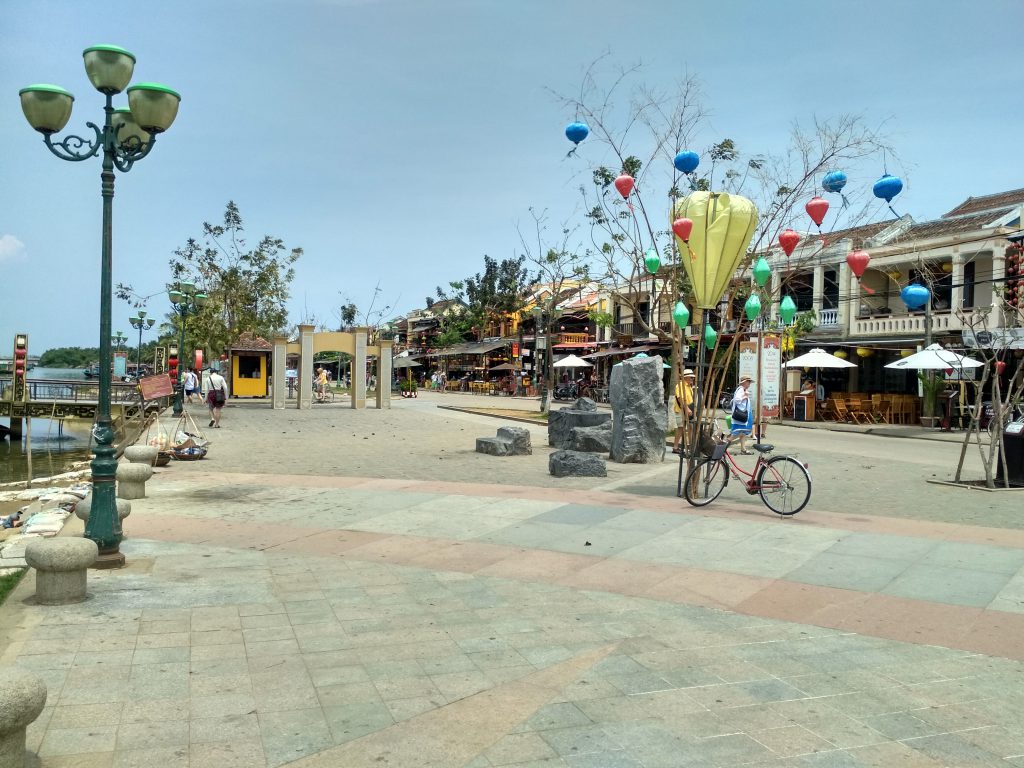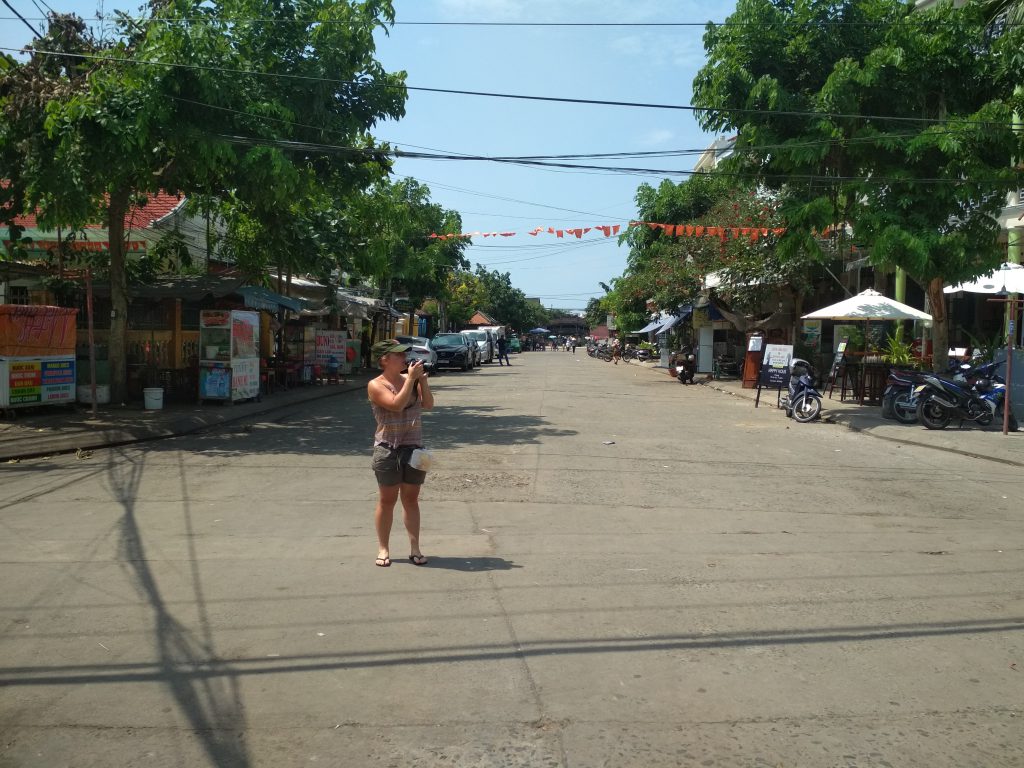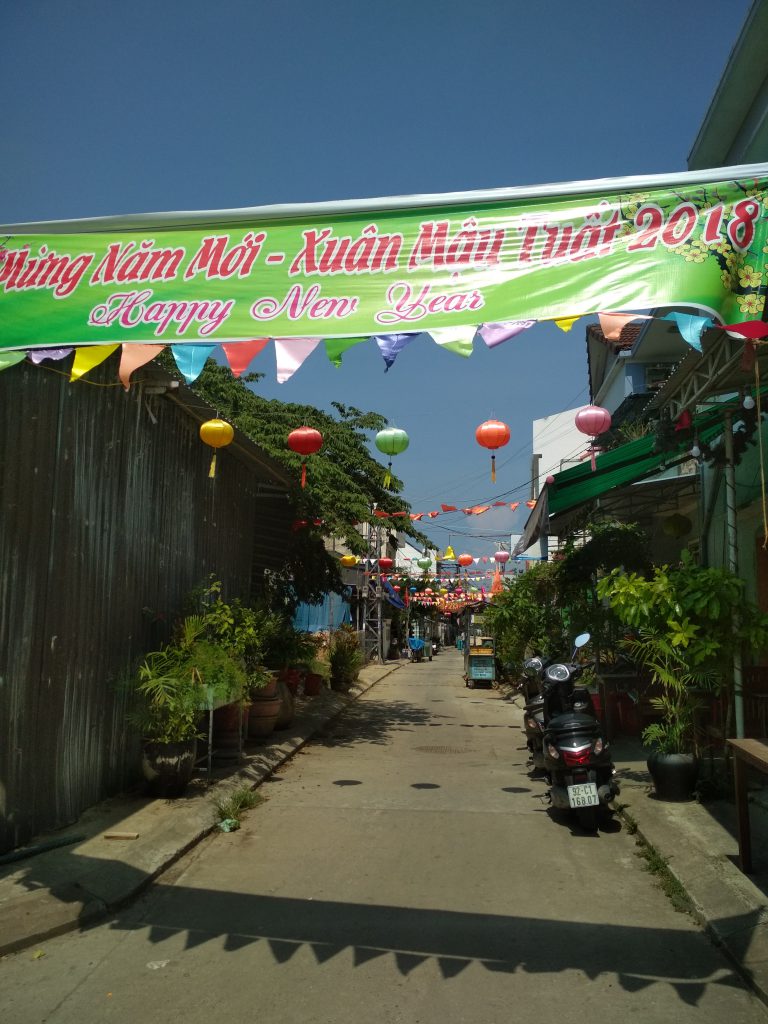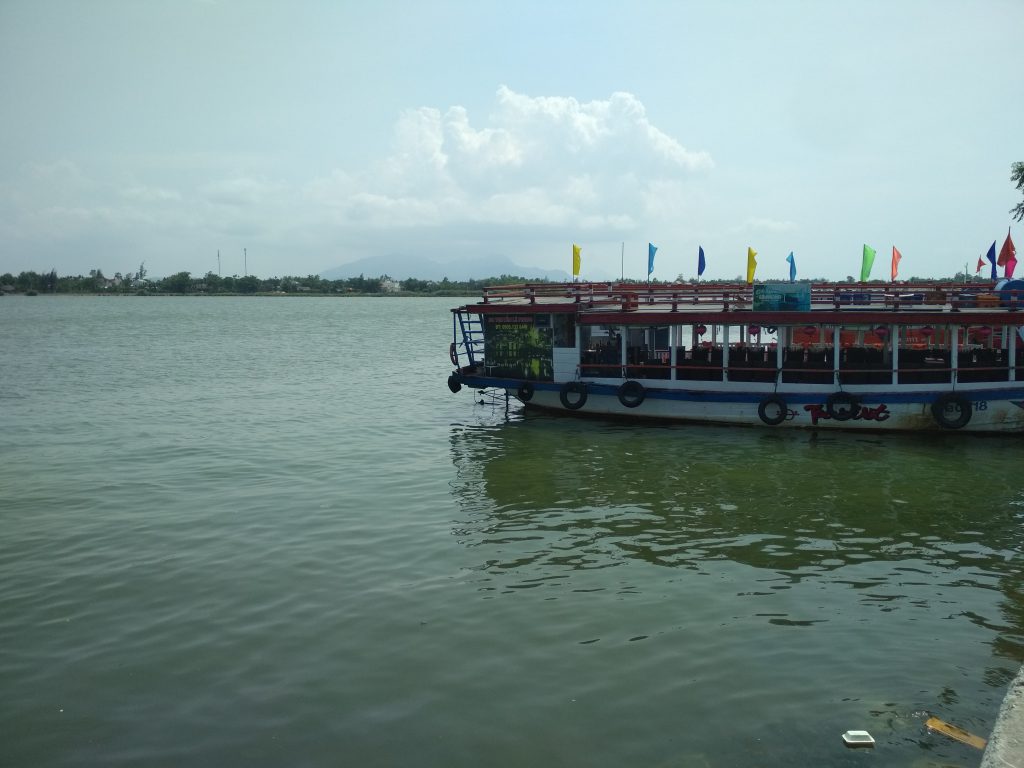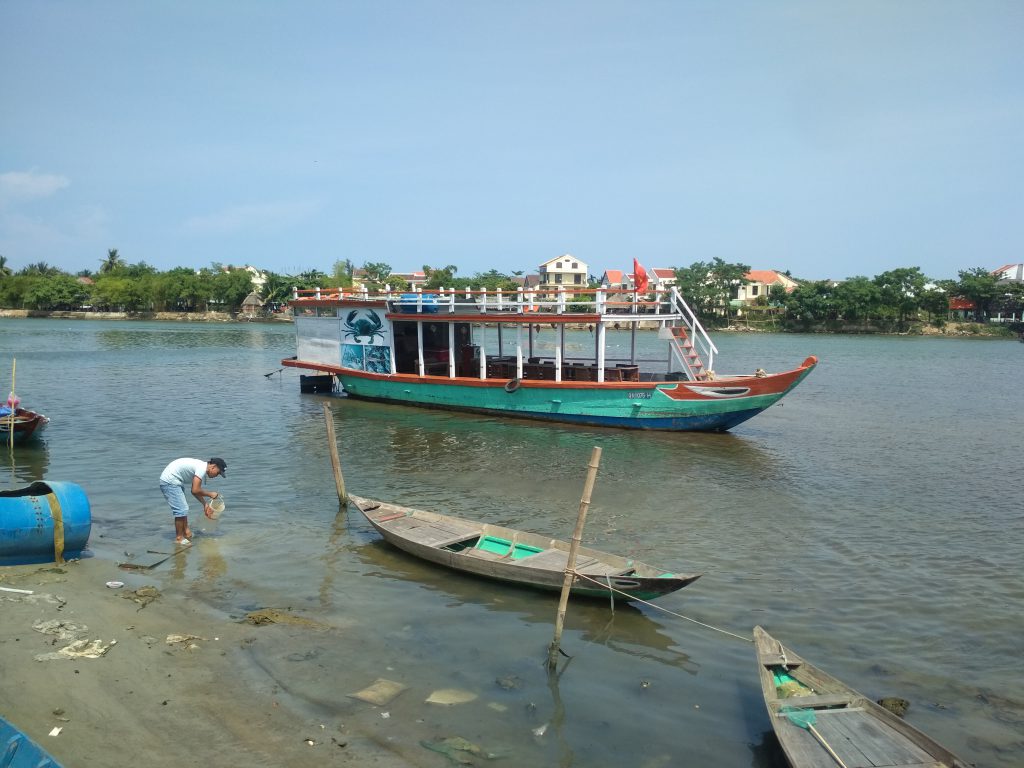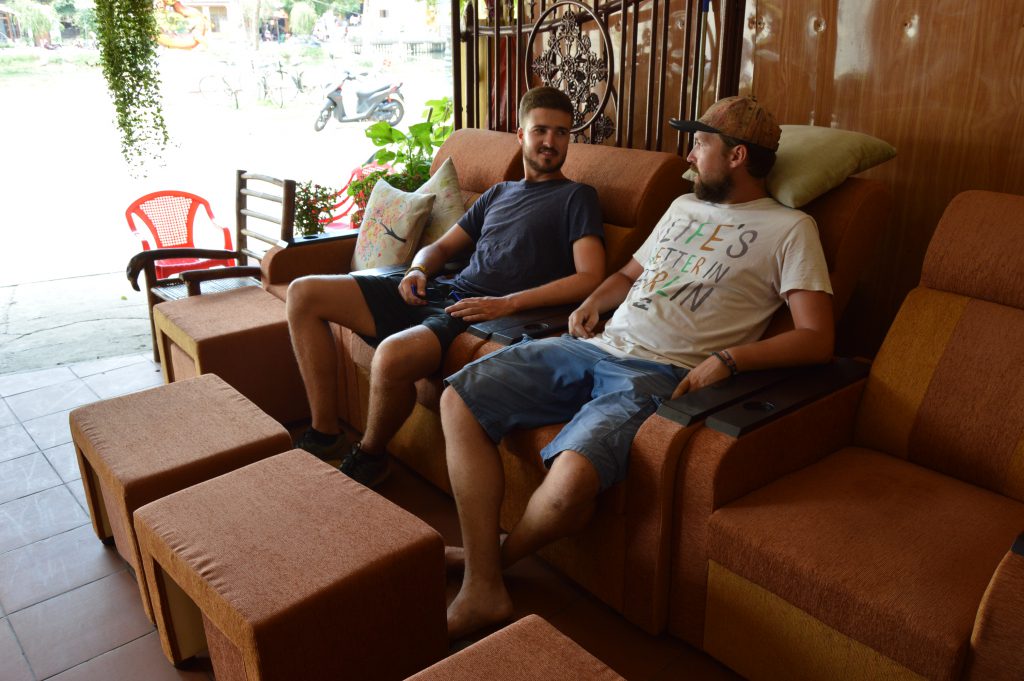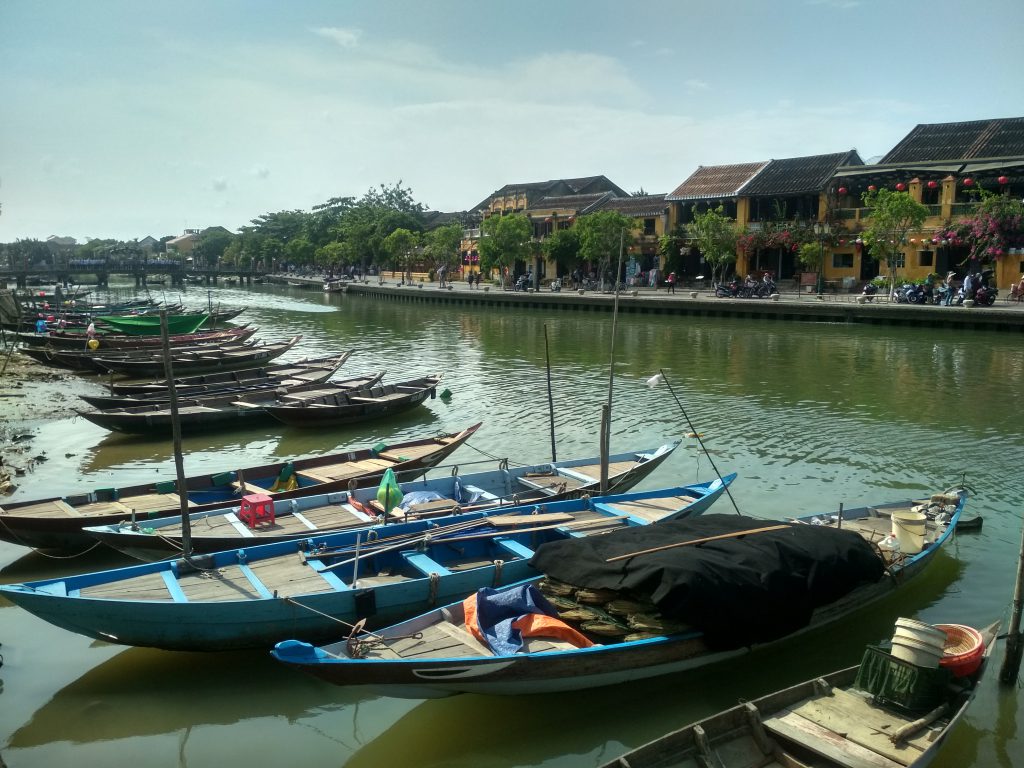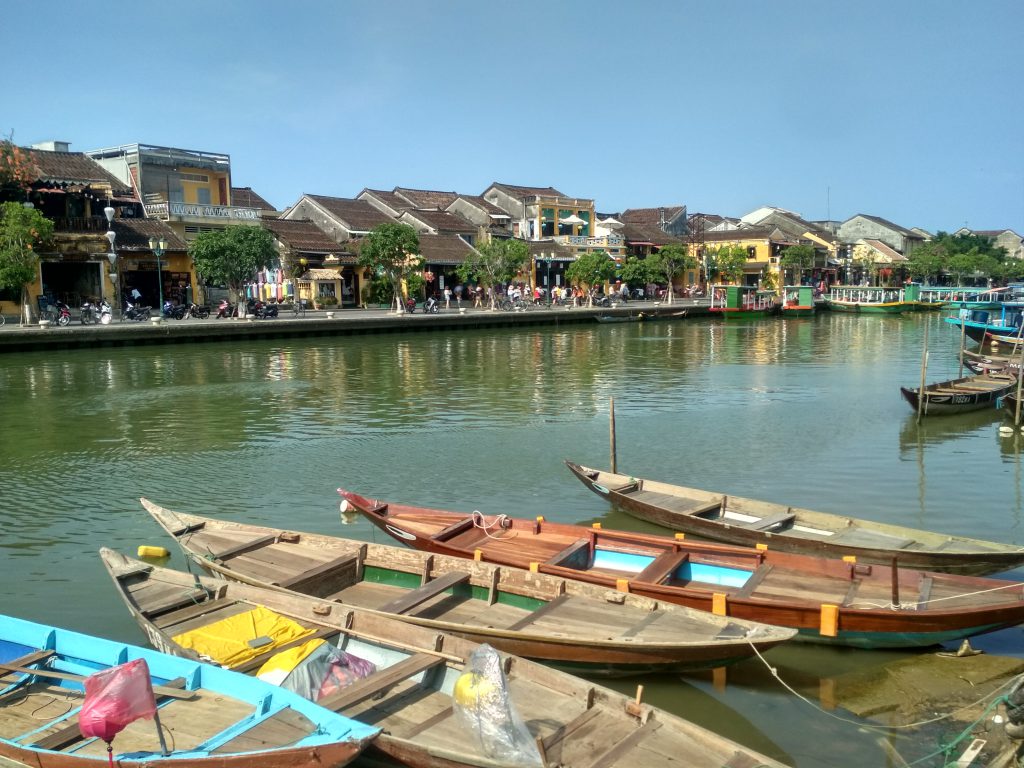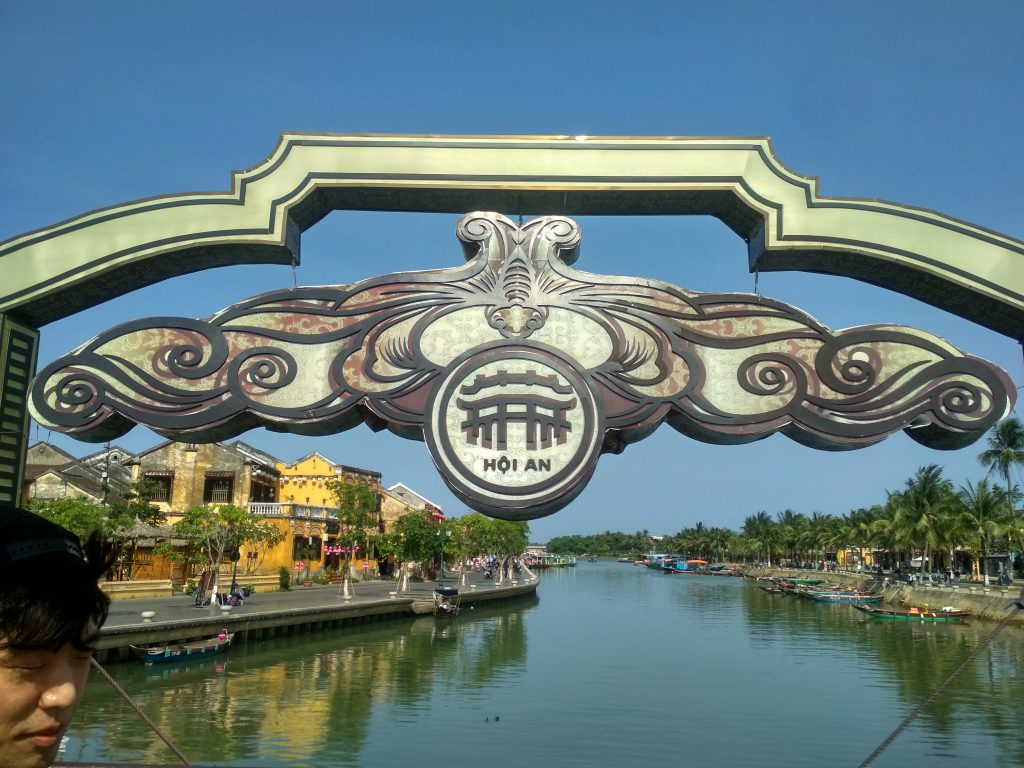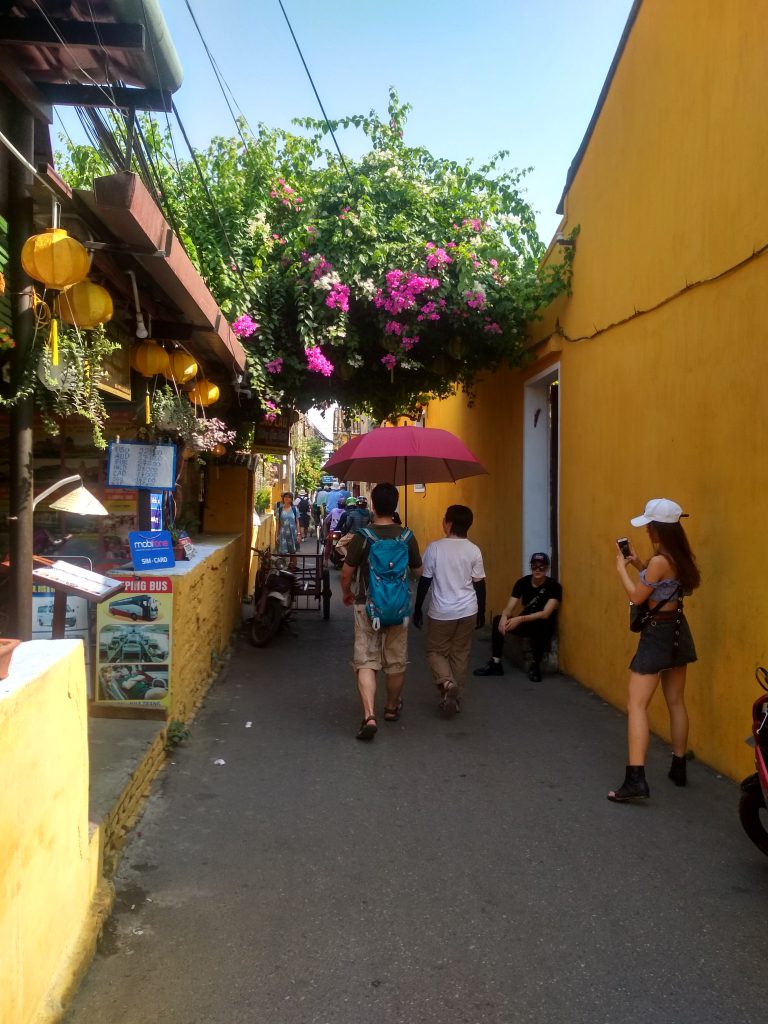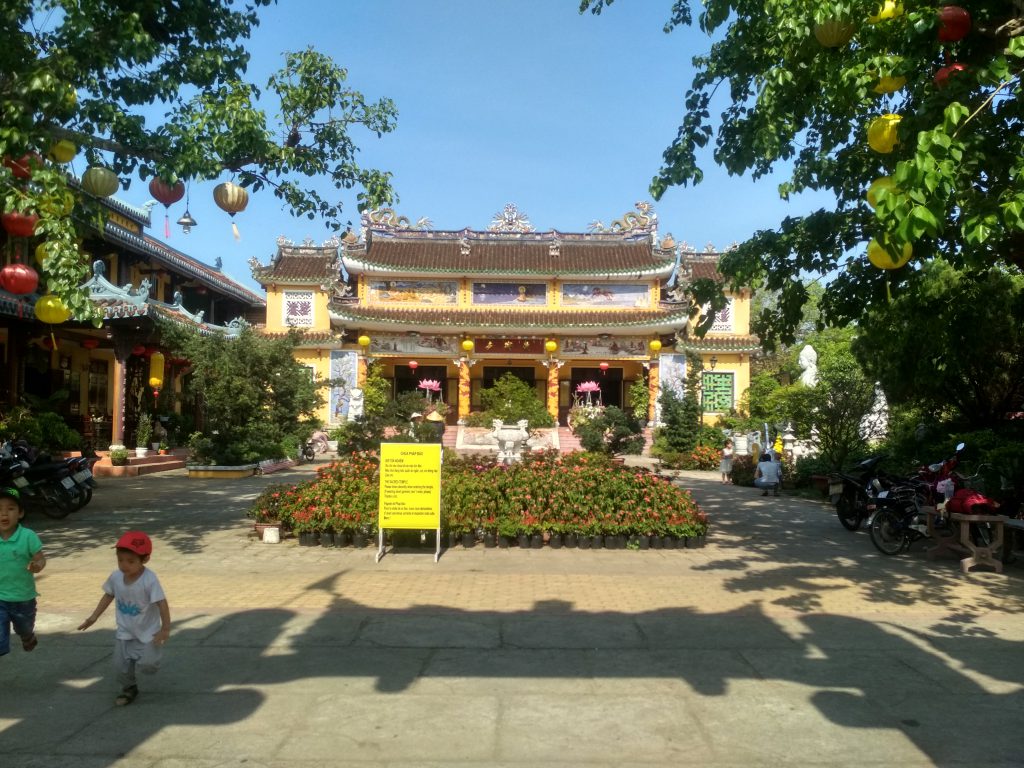 There is one place I really love Hoi An for – The little food stalls just two minutes away from the main bridge which serve beer for 4000 Dong and food for less than a euro. My favorite stall is the one of Miss Lien Thao, a lovely lady who I was a regular guest already on my visit in 2015. To find the stalls just cross the bridge, turn left (coming from direction town) and follow the road at the river until it turns right, then you will see them.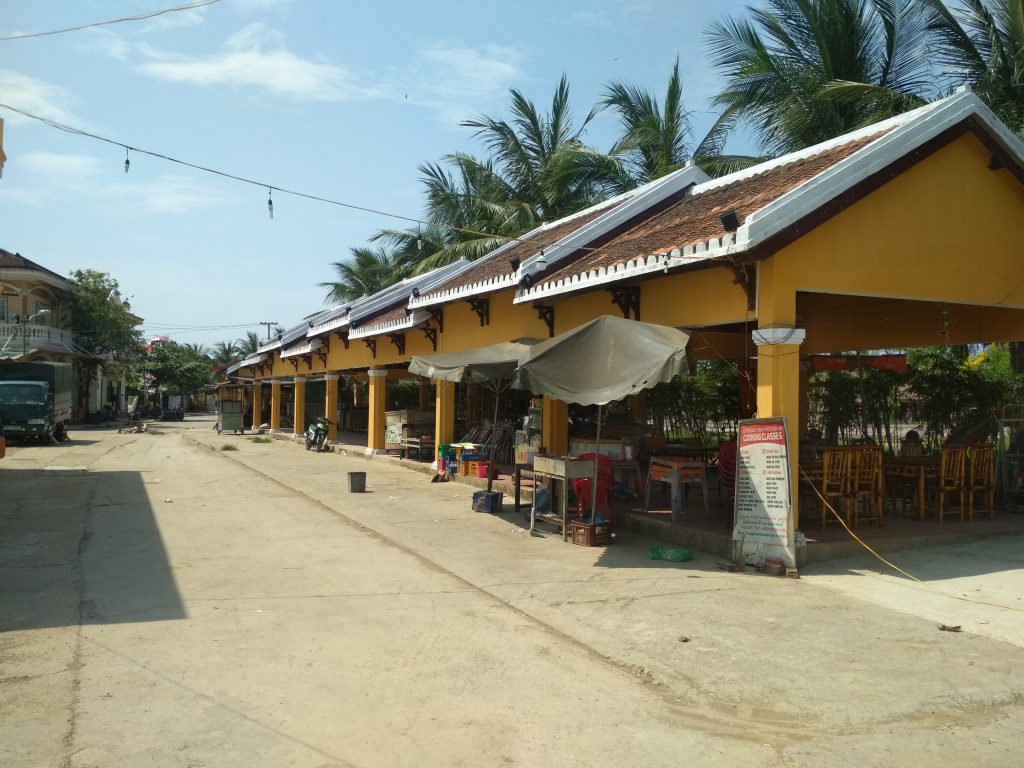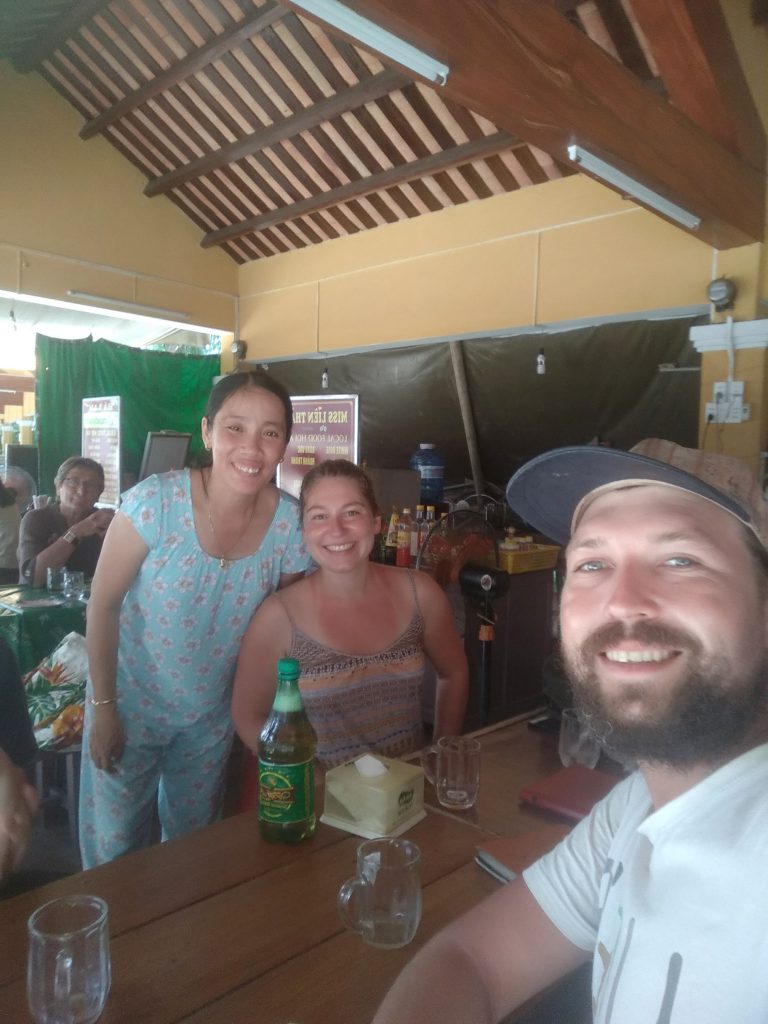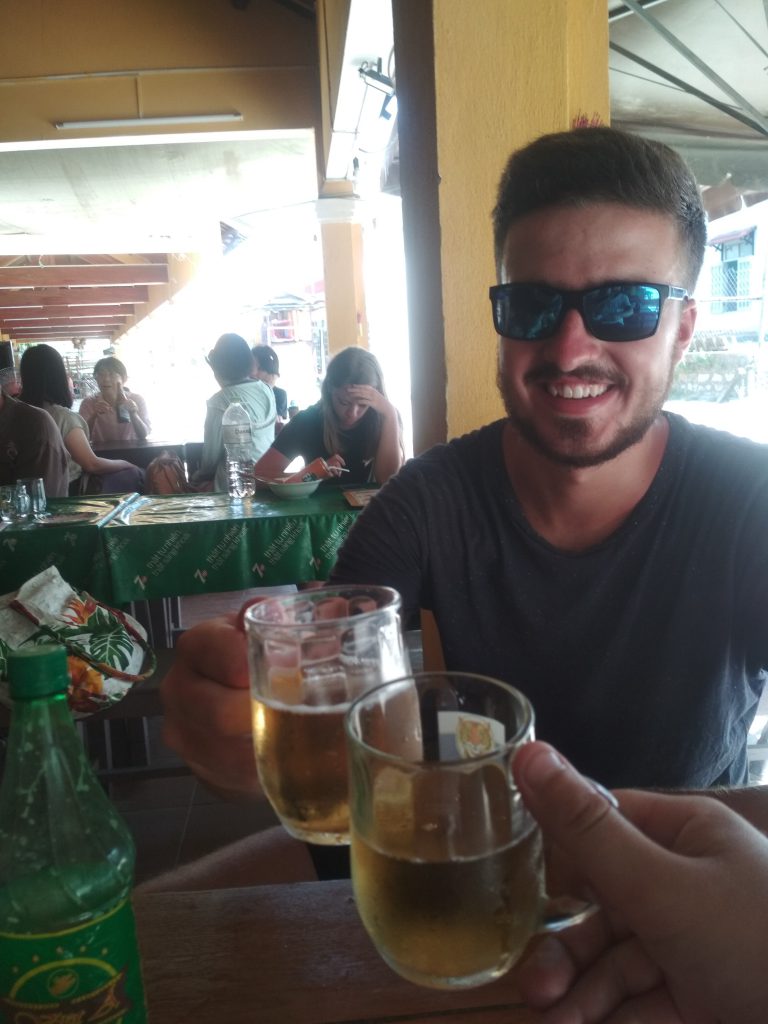 Worldtrip Berlin Tip: If you go to Miss Thao, beer is cheap, and she will fill glasses from a plastic bottle. She can refill it 4 times from 1 bottle what sums up to 16000. If you buy the whole bottle it is just 15000.
In the morning we also met Lukas from Sweden and agreed to meet later in the evening in the hostel to see the lantern festival and enjoy some beers at Miss Thao what ended up in a nice drinking evening.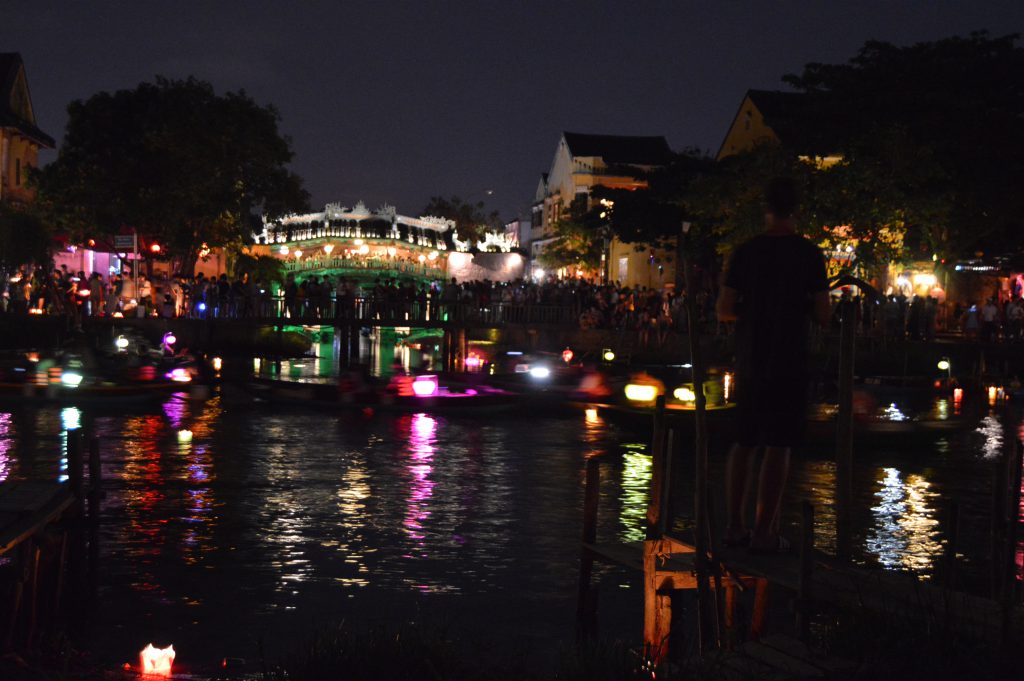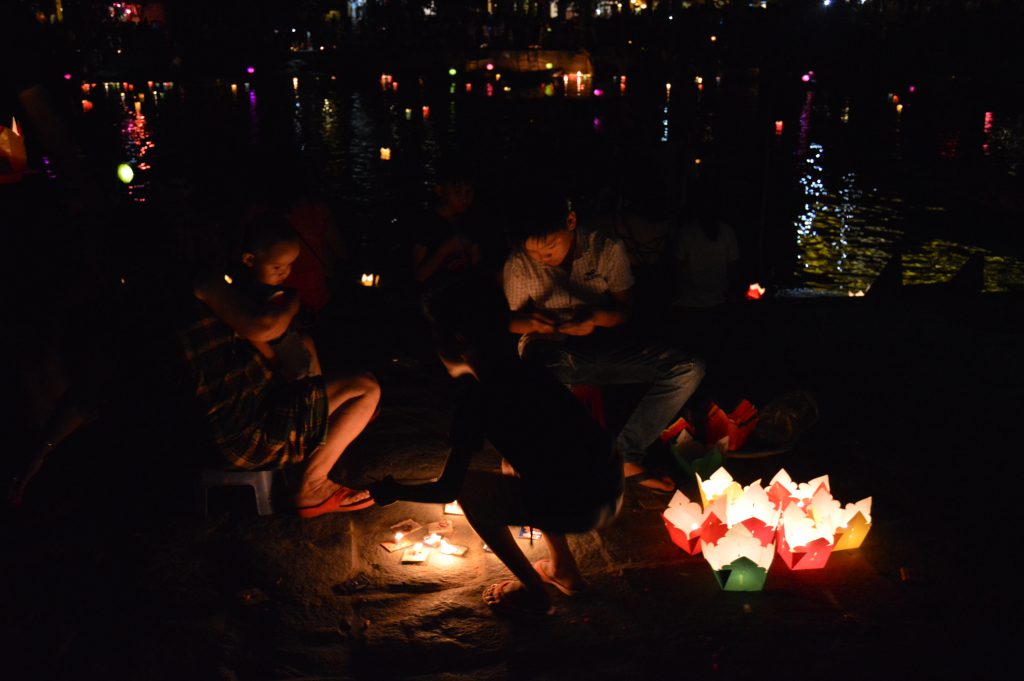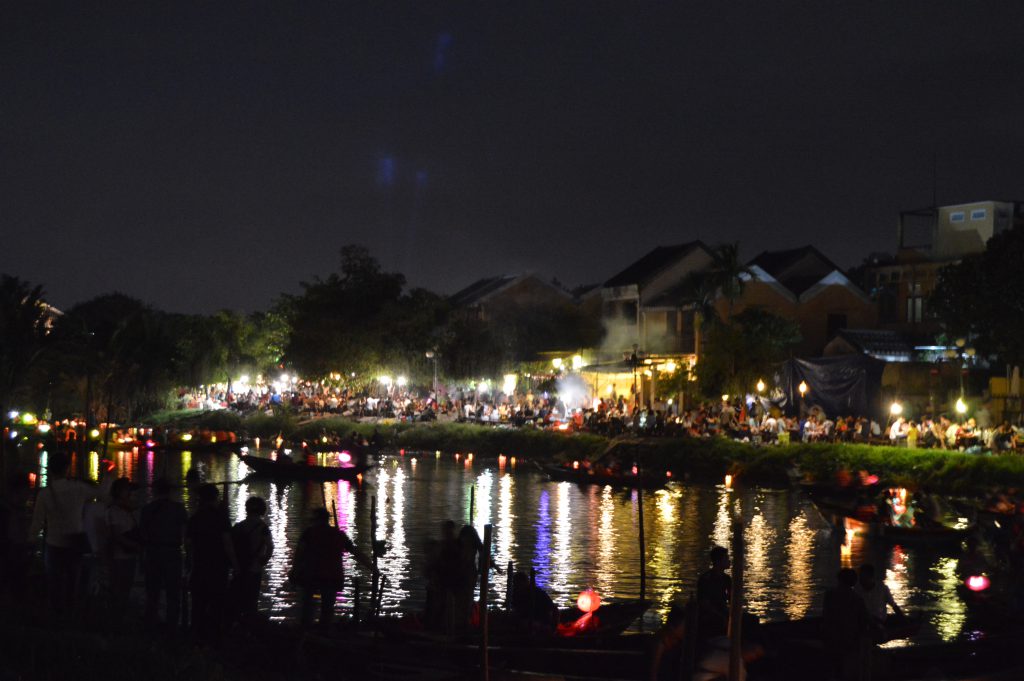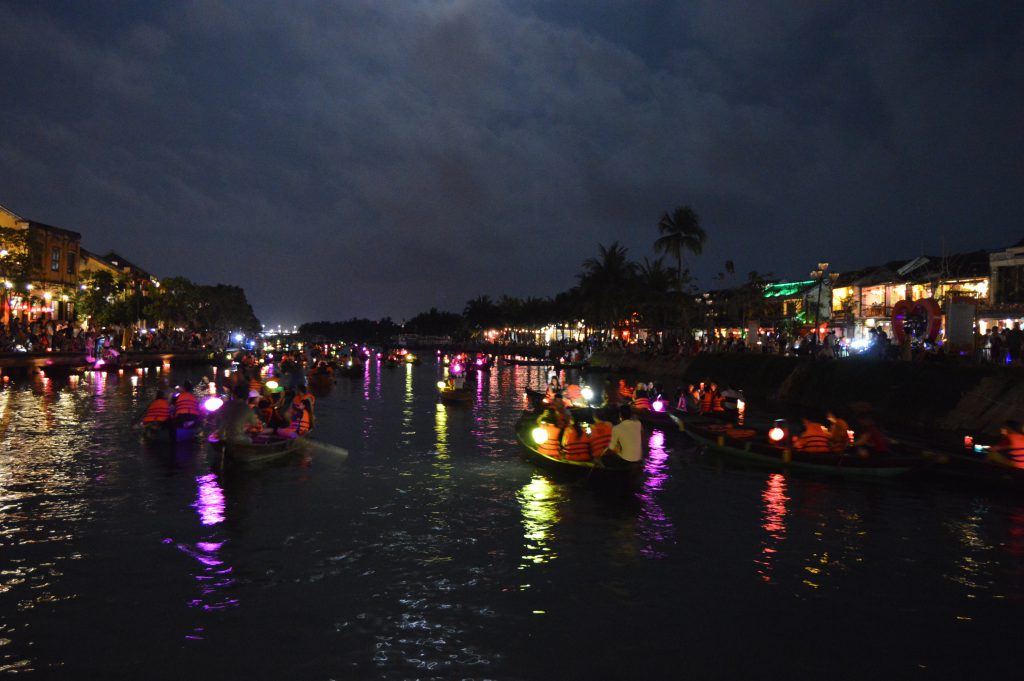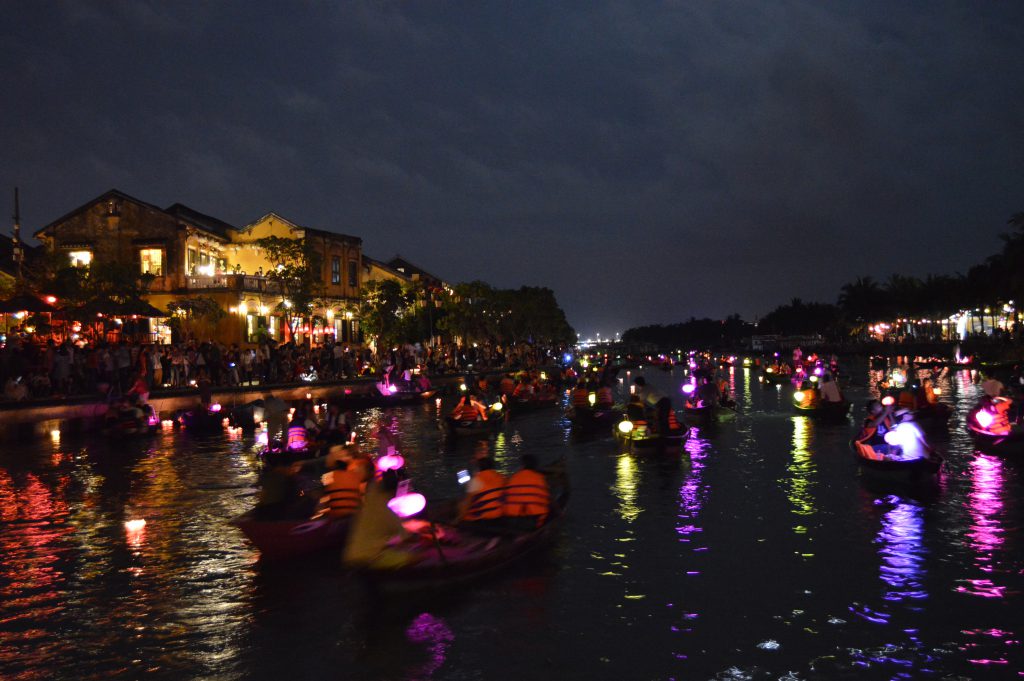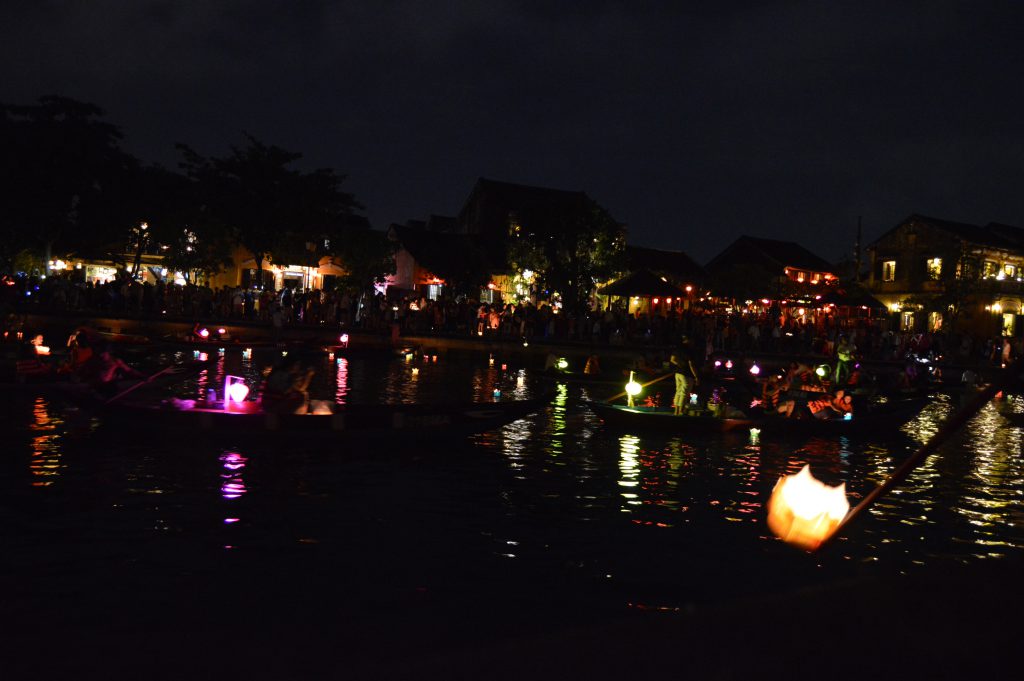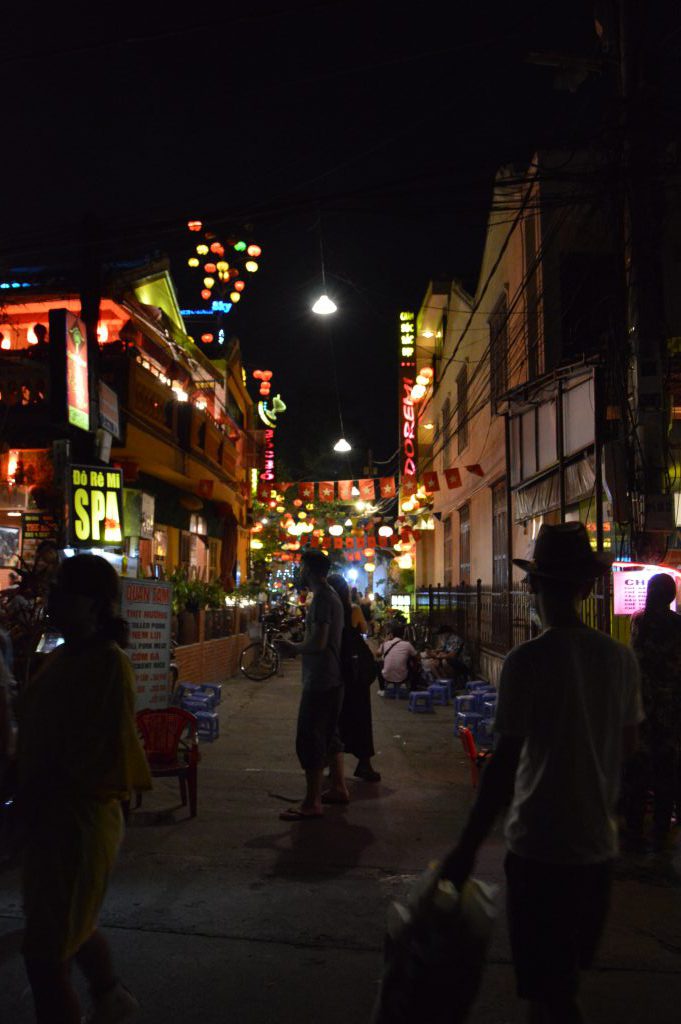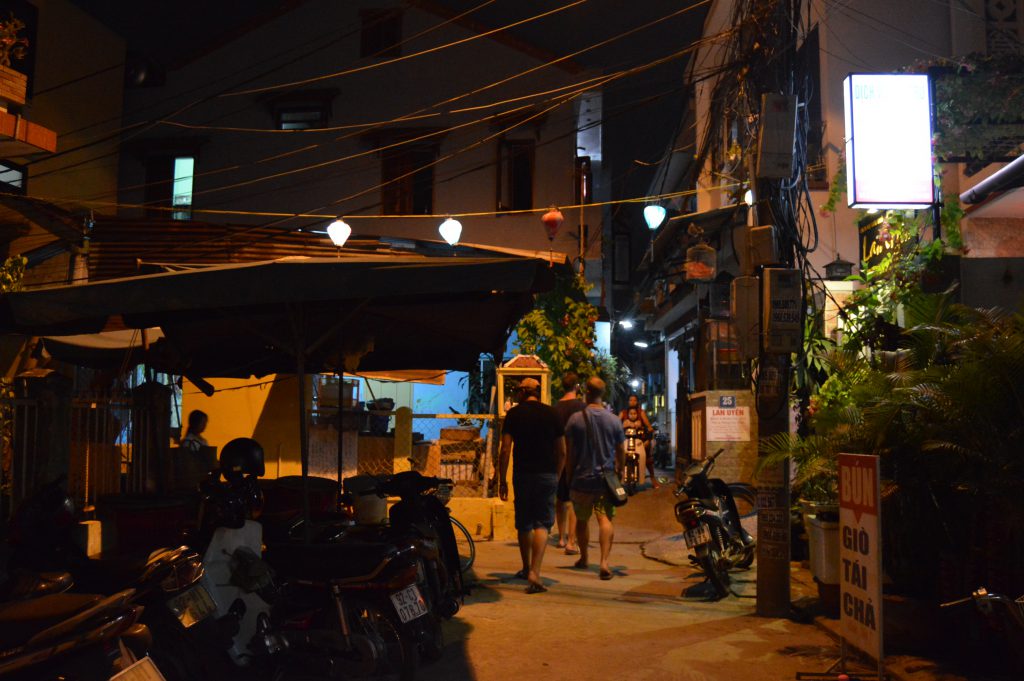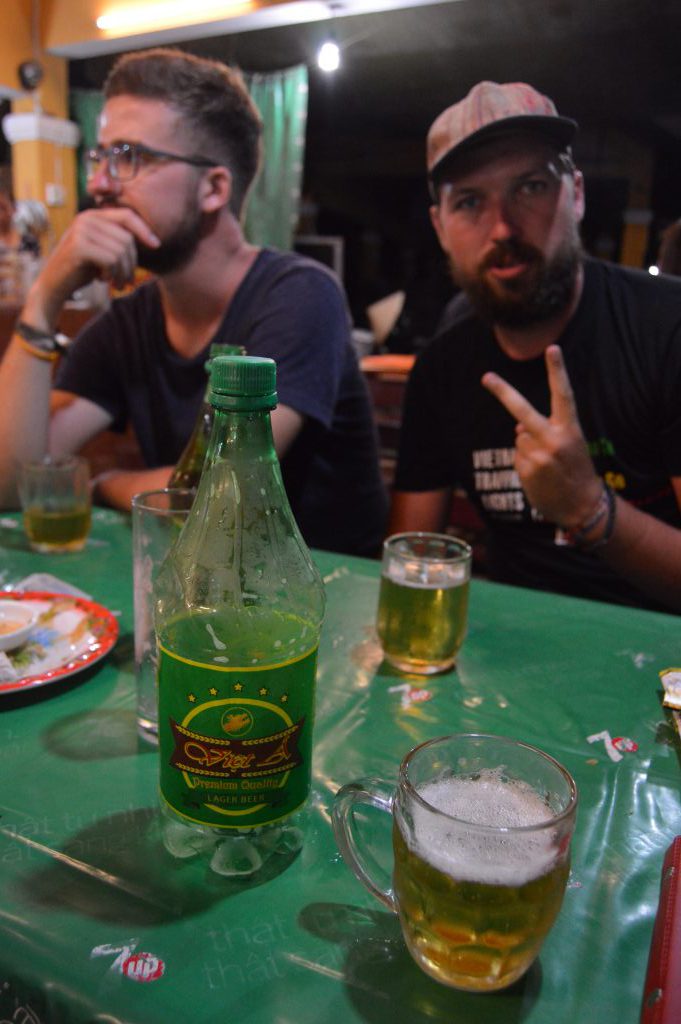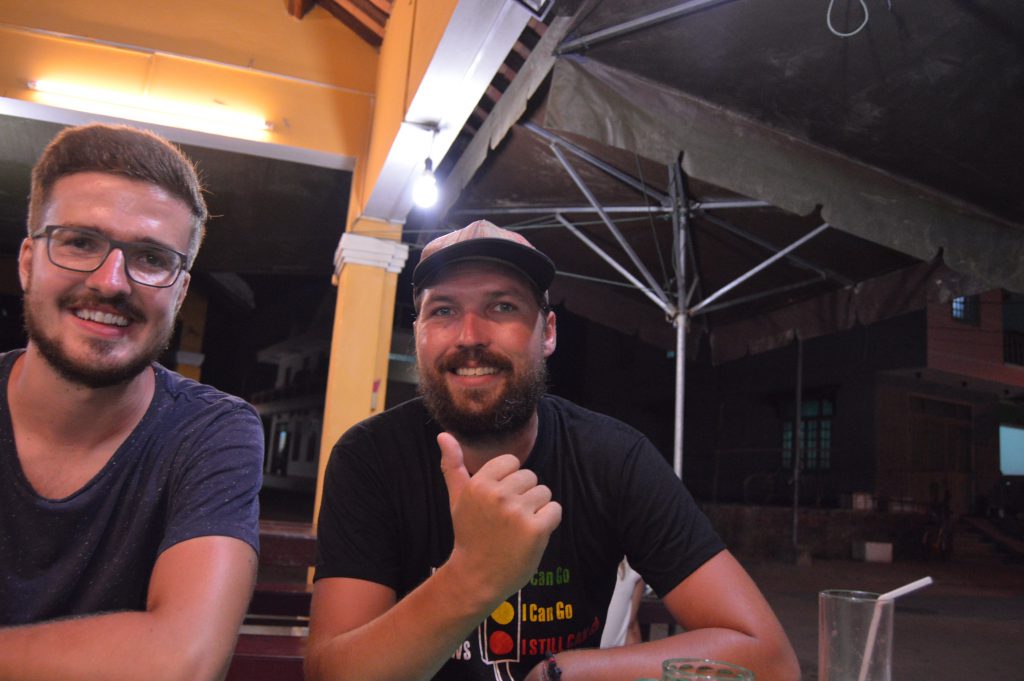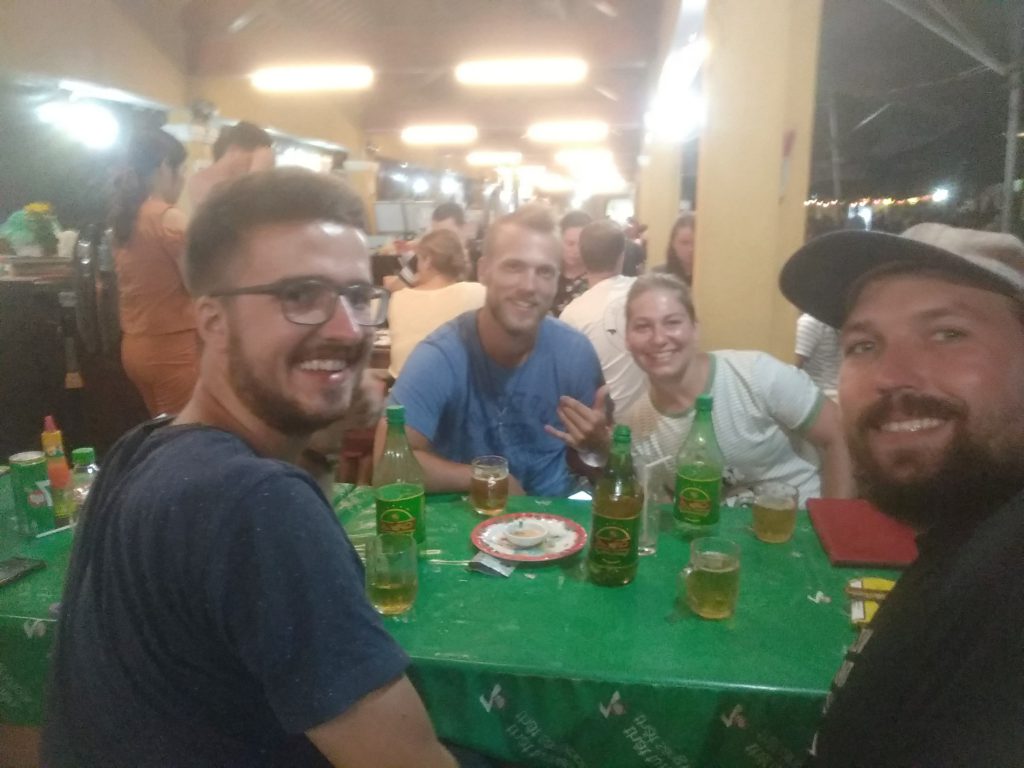 Next day was a proper hangover and working day waiting for the 16h night bus to Da Lat. As Robin was going the same way, we made that long journey together. The only thing we managed to do before was getting some food on the street food market in Hoi An.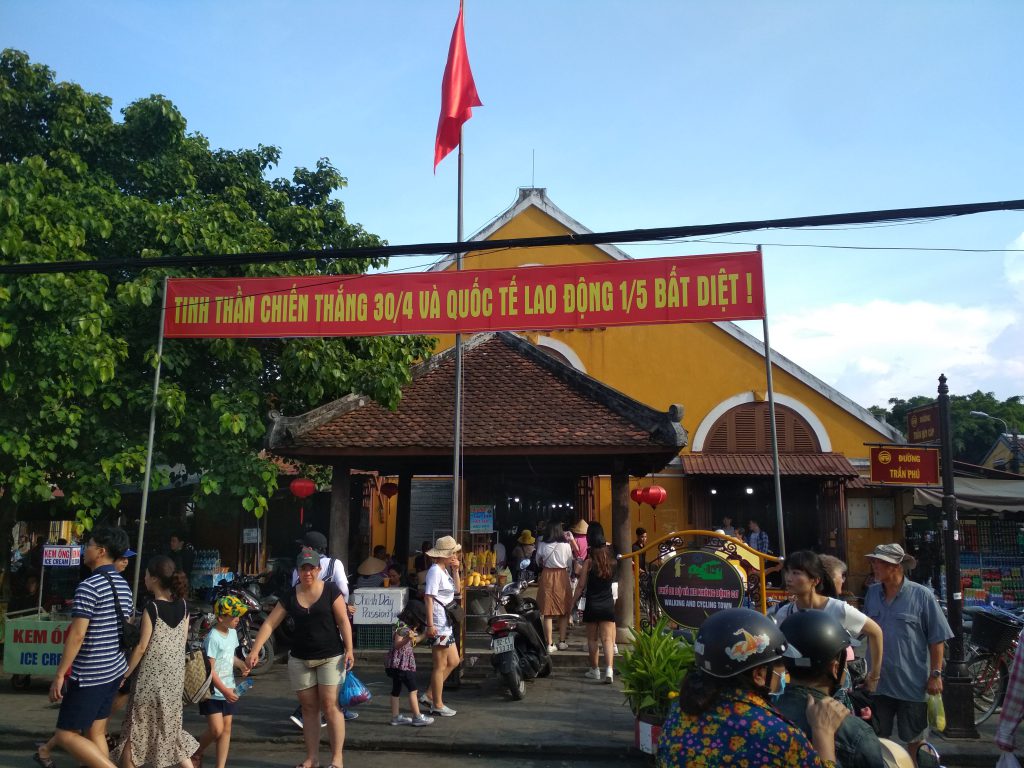 Worldtrip Berlin Tip: As I have been to Hoi An already, we decided to stay shortly. Still I want to give a tip of my first stay in Hoi An 2015 – Hoi An has 3 beaches to go to, about 4km from the center. As the town is touristy, those can be very crowded (even the "Hidden Beach"). If you take a look on the Google Maps, you will find a long beach about 20km south of Hoi An with some villages along it. I went there randomly with the motorbike and found myself on a gigantic empty beach close to a fishervillage.
Please share your experiences, tips and tricks about Hoi An in the comment section to help others!
Check out more Vietnam articles!