Over the hills and far away
This report will be a bit different than the others as I combine some places – it just works out perfect together.
The story starts in Thailand, where we (Frieda, Max and I from the last north Thailand reports) booked a mini-van to bring us to the border of Laos, where we switched to our so-called VIP bus – the funny thing was that we didn't have a choice to select a different one. We arrived at the terminal and we saw this bus. The "VIP bus" really used to have a VIP area, maybe in the 80s. Today it was windowless and full with rice, something we figured out later, it was very useful.
We had to wait about 6 hours and unfortunately there was no ATM at the border, so we were not able to eat during the waiting time. After hours of playing "Shithead", the journey began.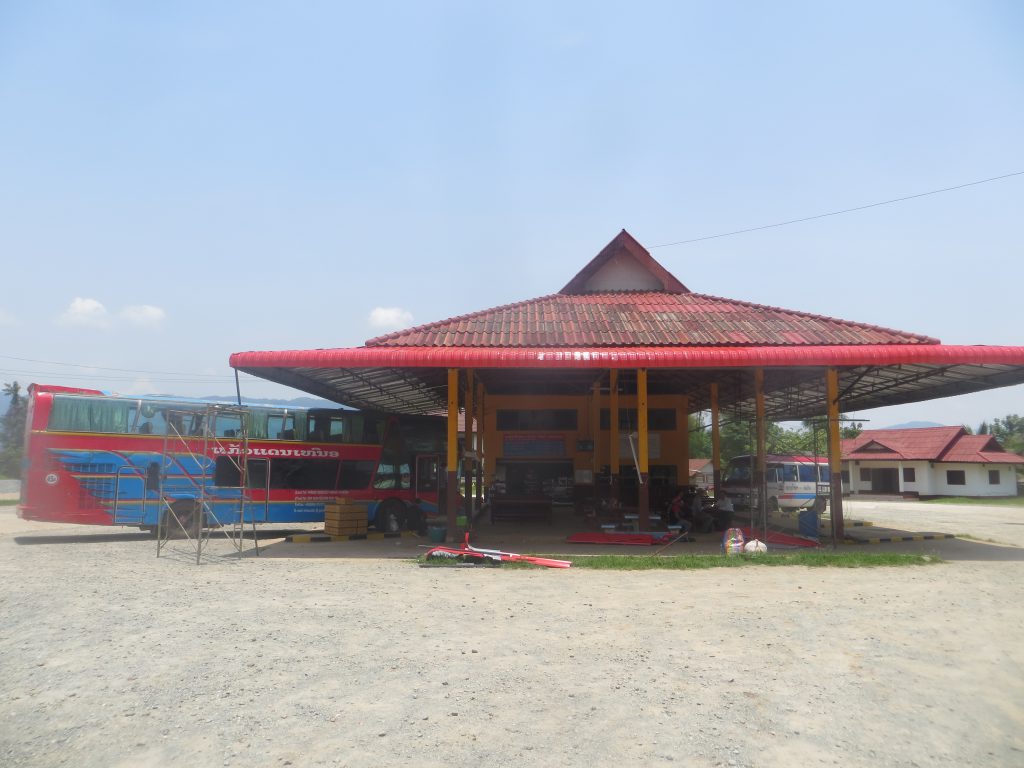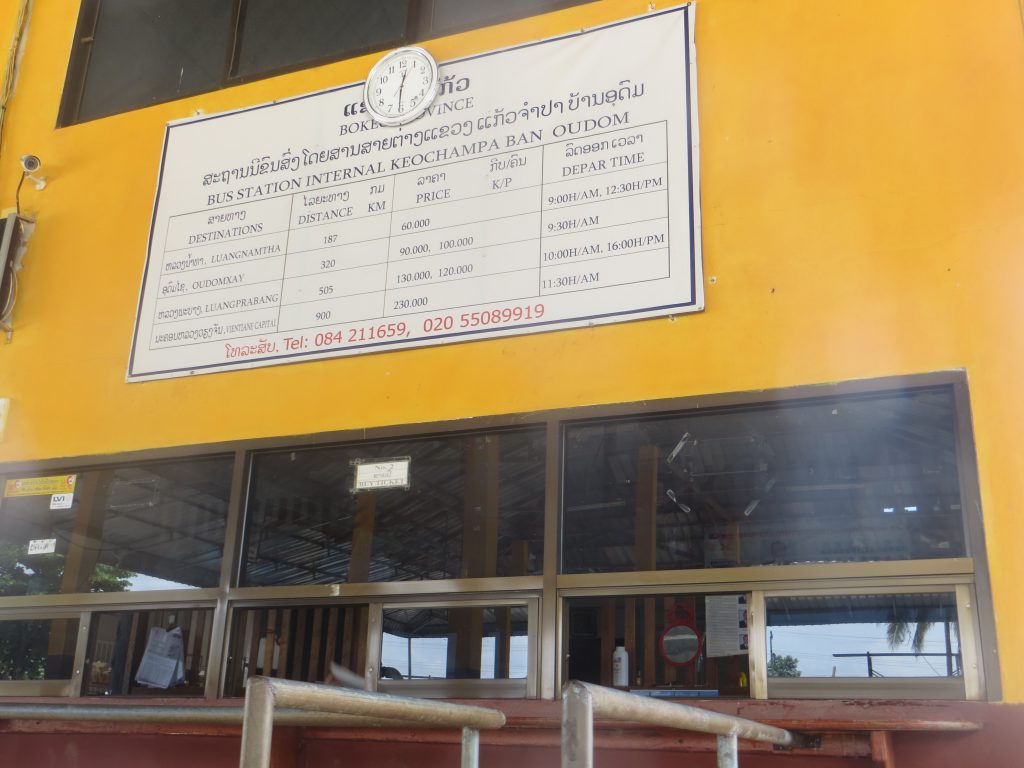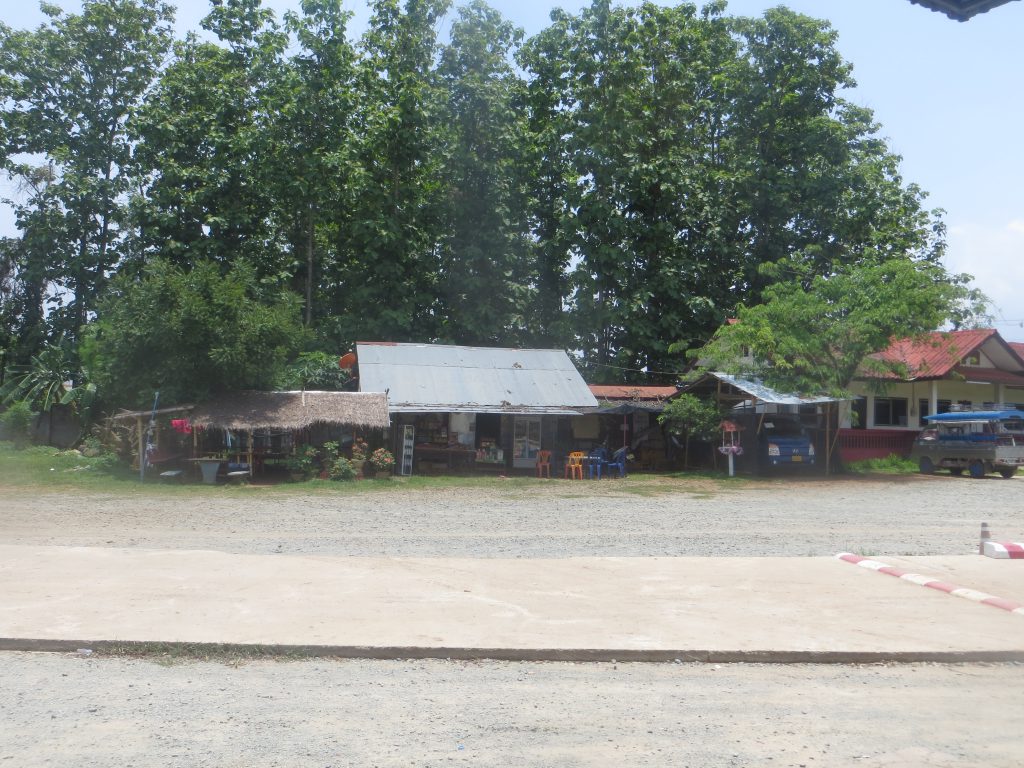 The moment we arrived we all agreed that this was the most insane bus ride we had so far. We needed 17 hours for about 220 km. The first part was through a National Park and the road was quite good. Sadly, our bus broke down about 10 times as the engine just stopped, or the coupling and brakes weren't working anymore. The drivers fixed the engine problem with a hammer and I don't want to know how they fixed the brakes while standing on a slope with hand breaks on.
Once we passed the National Park there was finally a small town with a mechanic. After about one hour, he fixed the breaks and exchanged the coupling. Funny thing is that the needed parts were already in the bus, so I imagine this happens frequently.
Finally the journey could go on, and from there on the bus worked just fine. While the road stopped being concrete, which made the bus very, very slow. Not a problem, it was a night bus and we could use the time to sleep. Or wait. No. We didn't make it, because of the 3 drivers hearing Laos Love Songs and drinking like they just lost their girlfriends. The good thing was, that there was the VIP room full of rice – a good place to get some proper sleep.
I don't know what to say. This ride was the worst and best bus ride I ever had. Sure, it was annoying, but also, I never had so much fun in a night bus, as all people there were one group after the ride. We hand-clapped every time they made the bus run for some meters, joking and playing cards with other travellers and locals. All in all, it was great! – a real VIP ride 5/5*
As you can image, we needed some sleep when we arrived. We were also a bit tired of temples, so we decided to leave the UNESCO sites in Luang Prabang and just visit the Kuang Si Falls.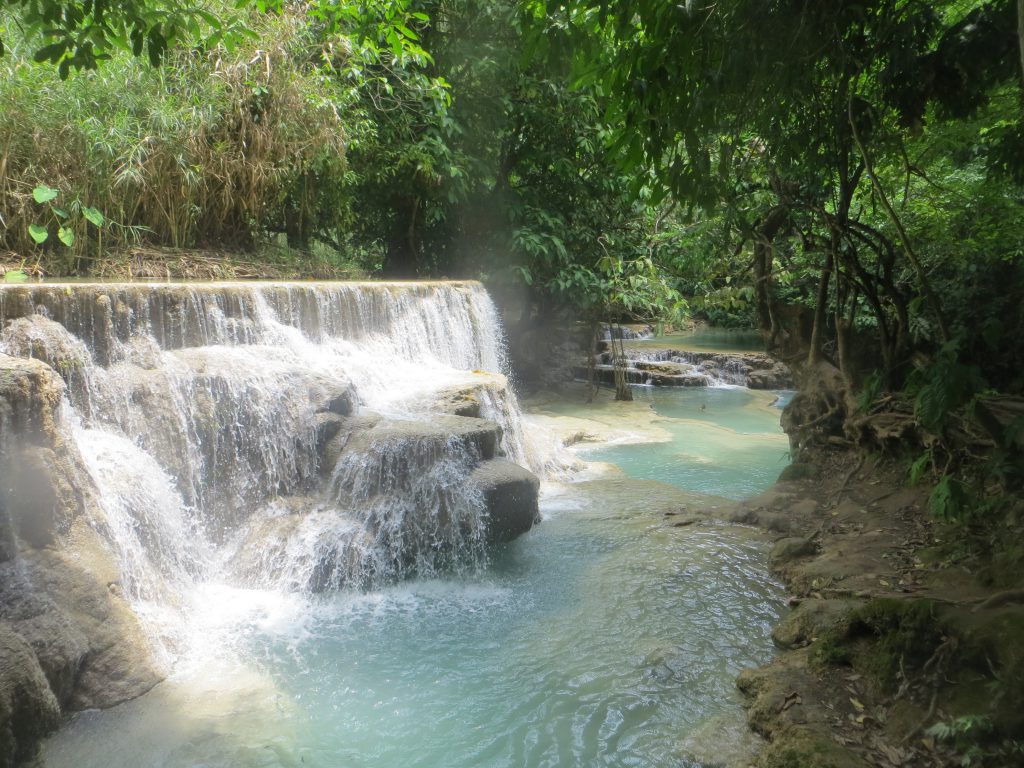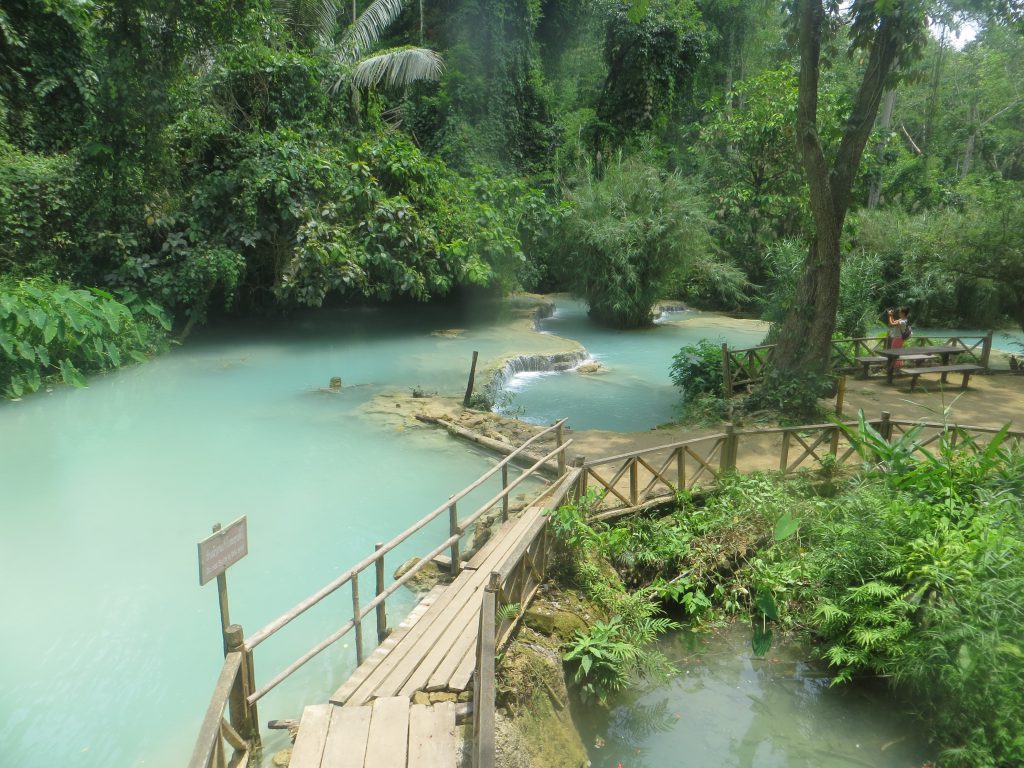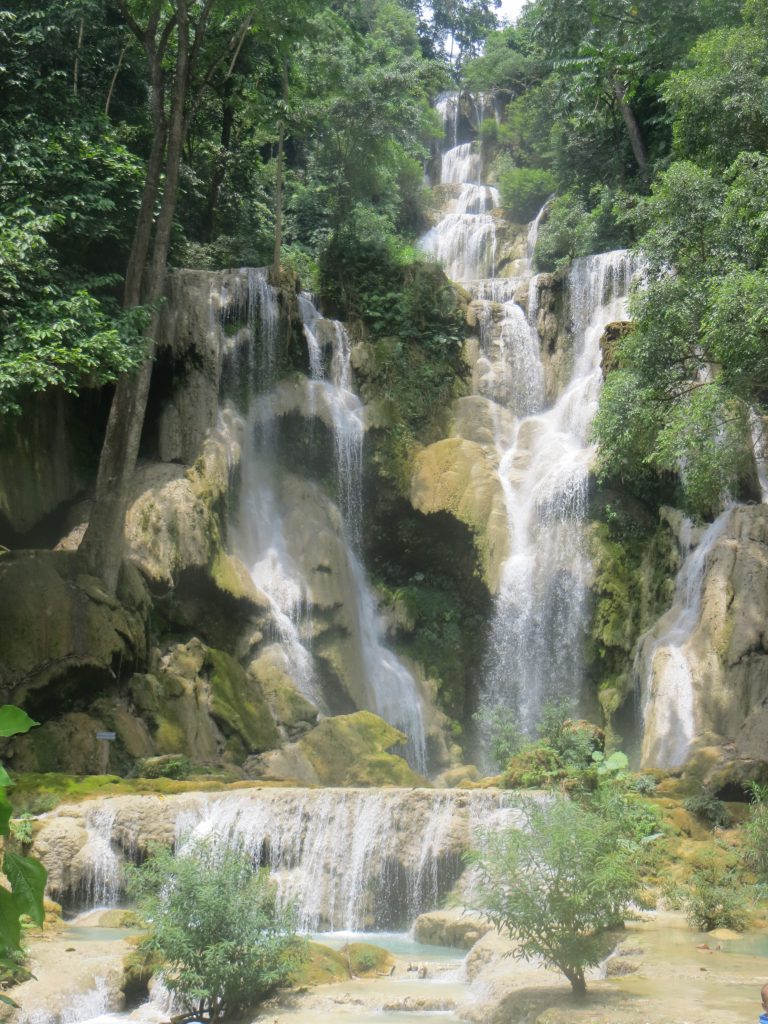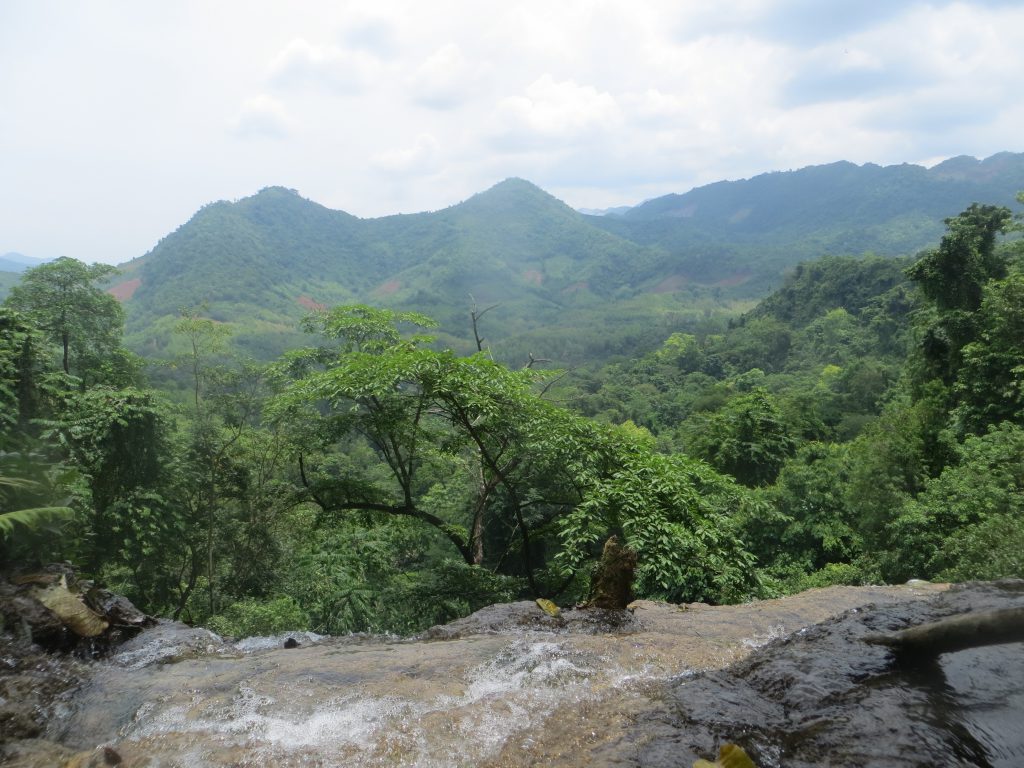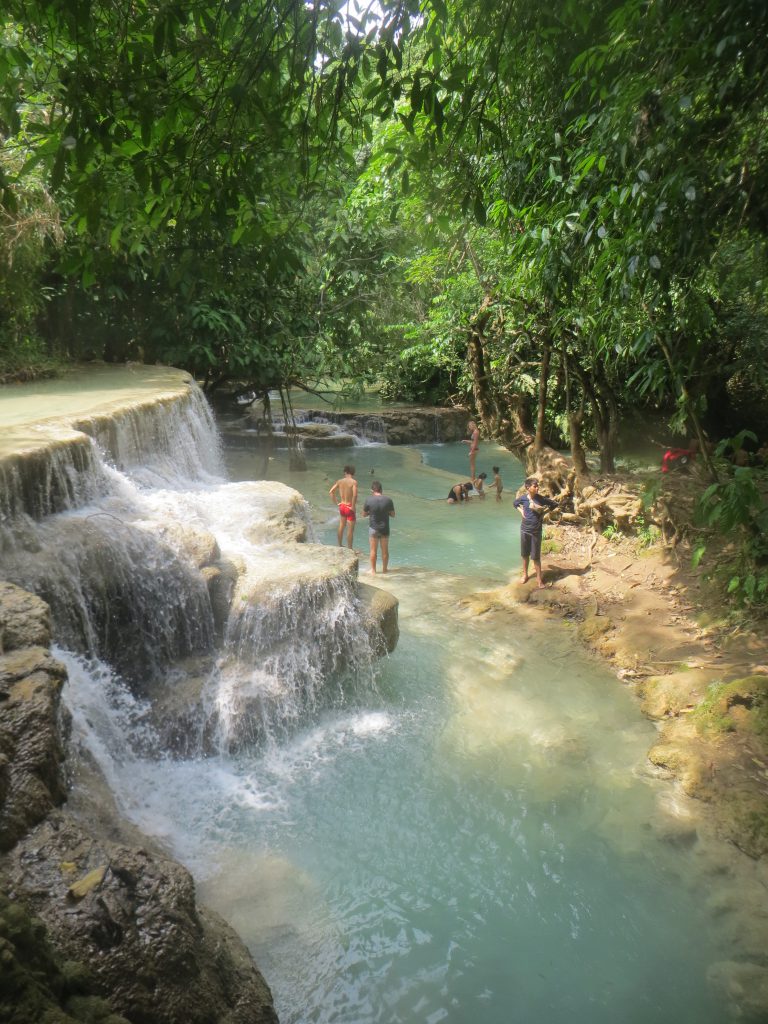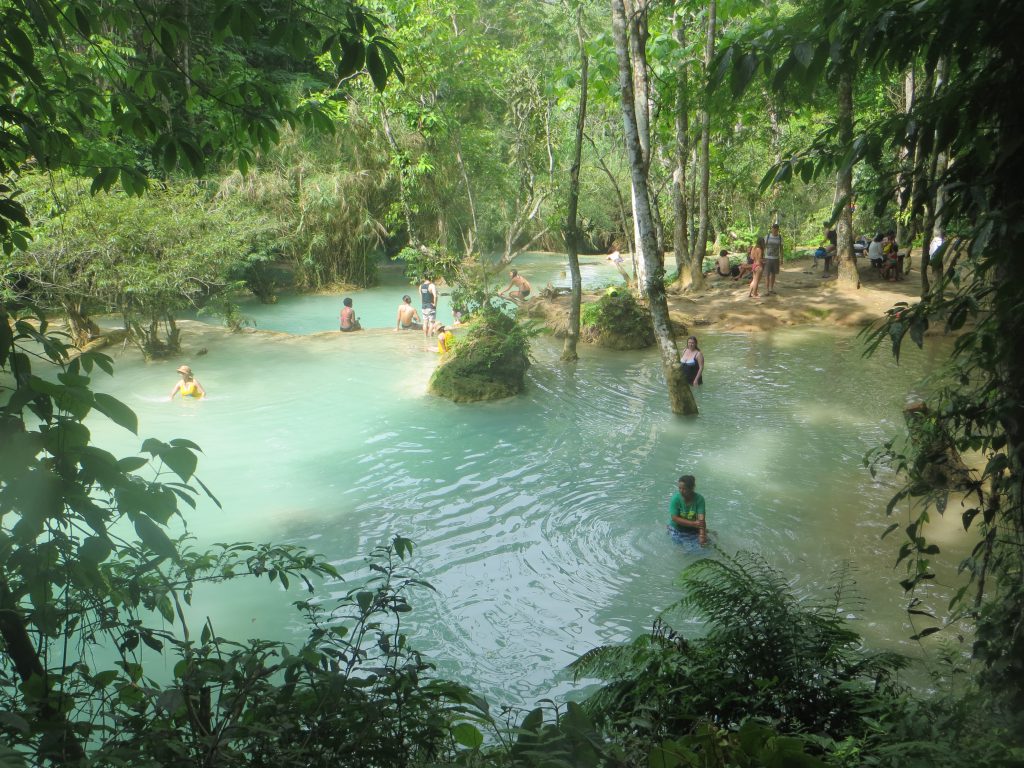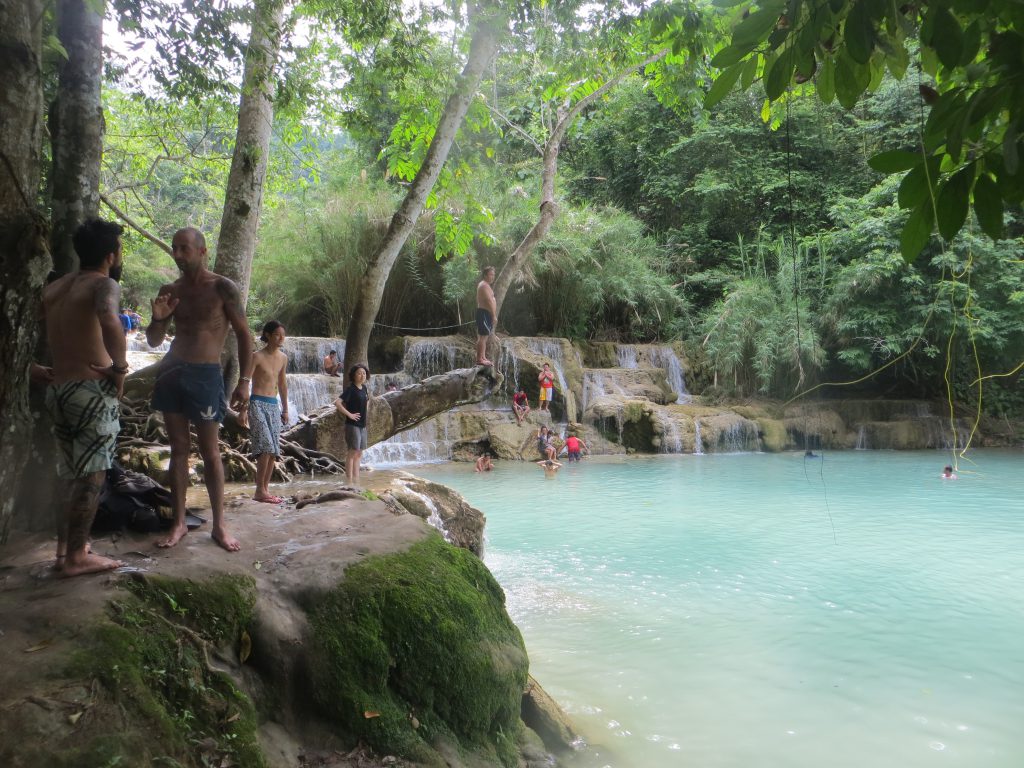 Luang Prabang, near a few historic places and with some French influences from the 18th and 19th century, looked more than nice and is definitely worth a visit next time.
The ride to Vang Vieng was a normal and shorter bus ride again. Vang Vieng doesn't have anything special to see in the city. It got famous by its remarkable landscape and tubing. The idea is to get a tube and drift on the natural, wide, foul river from bar to bar, about every 300 m from each other, left and right of the river. It was fun and as the river runs close to the mountains, it was the perfect surrounding for drinking combined with an activity. Sure, I wasn't that dumb to take my camera, so I just have some pictures of the village and its outlying landscape. I think you can imagine, why this place activity started to be popular.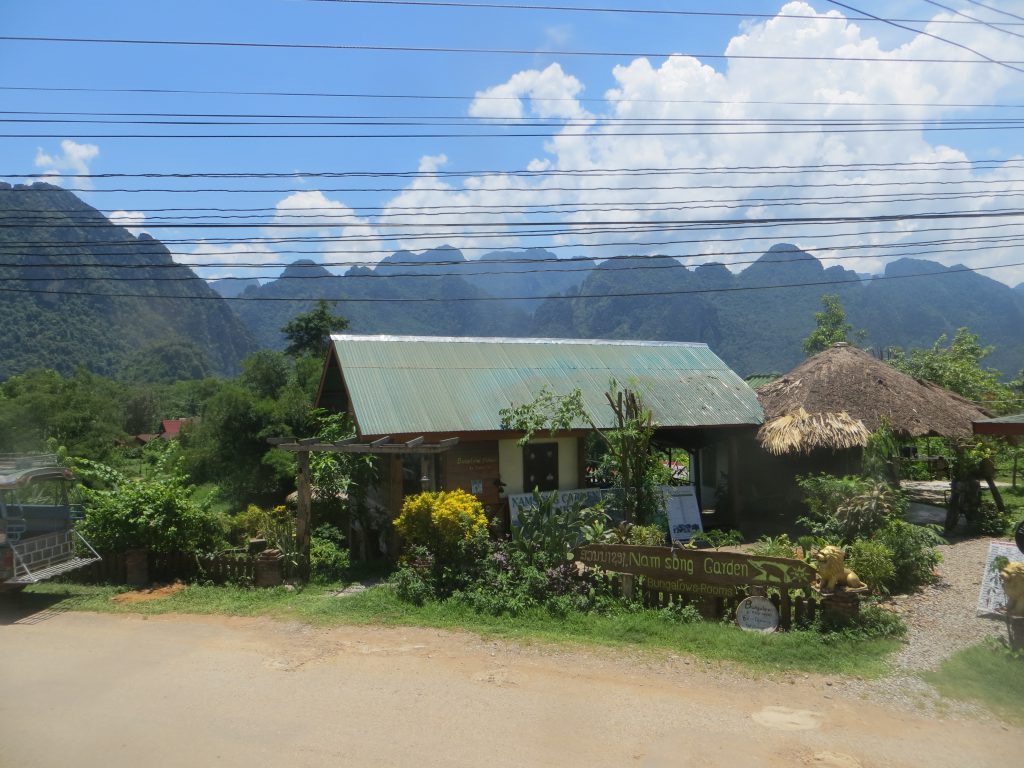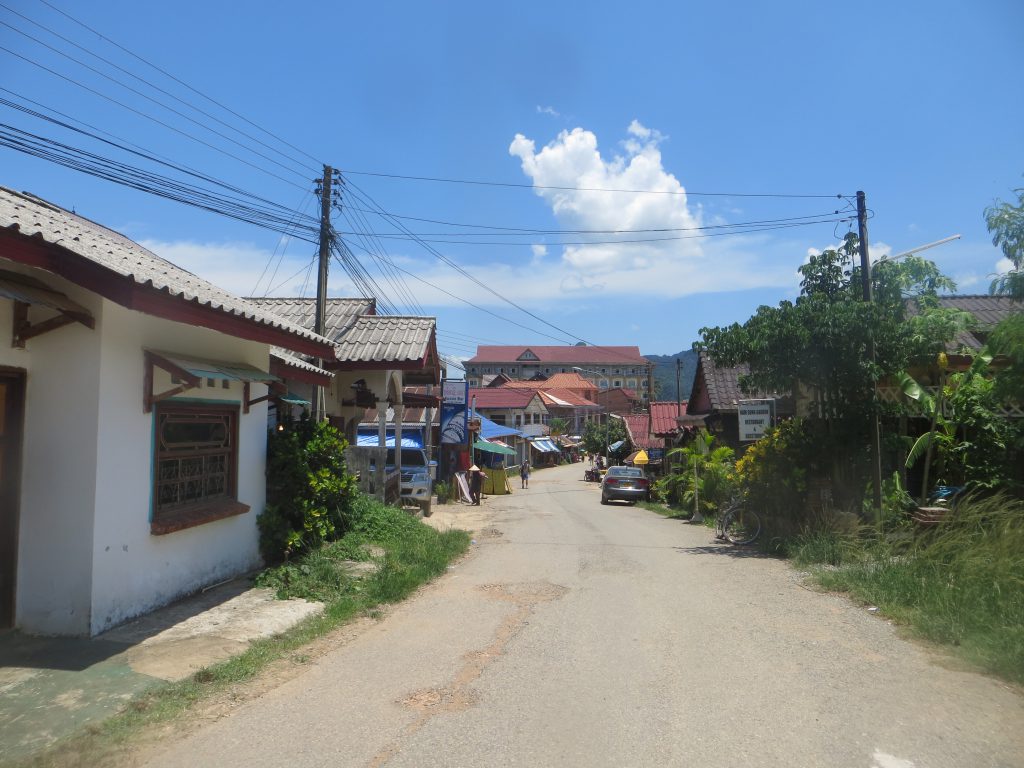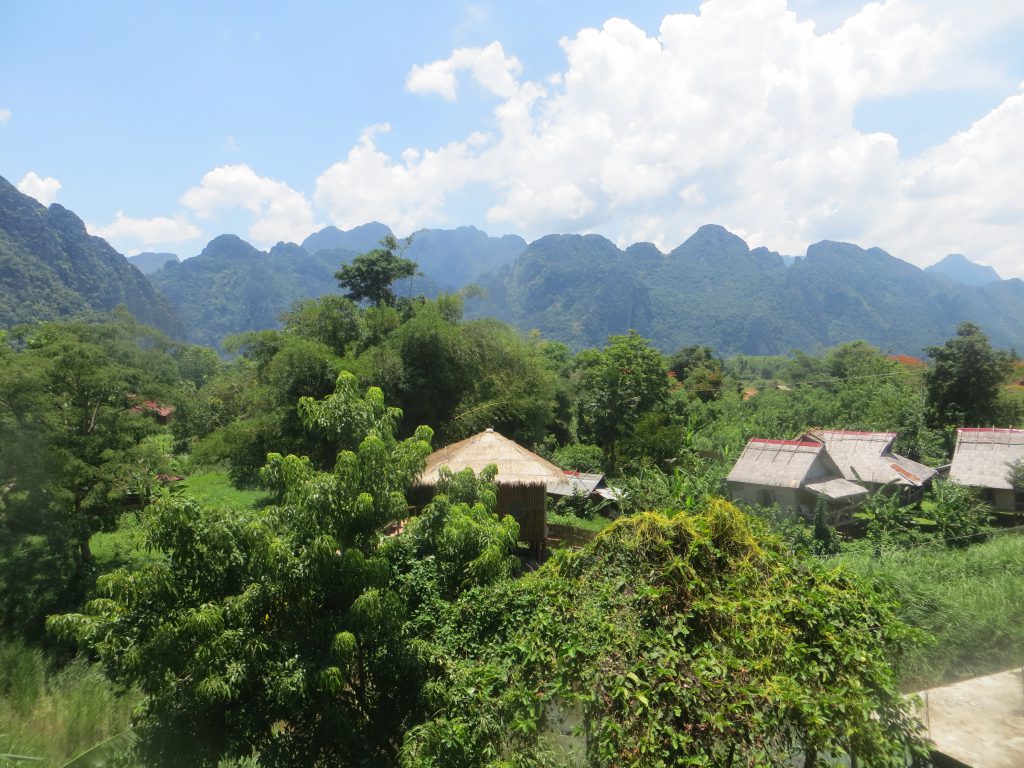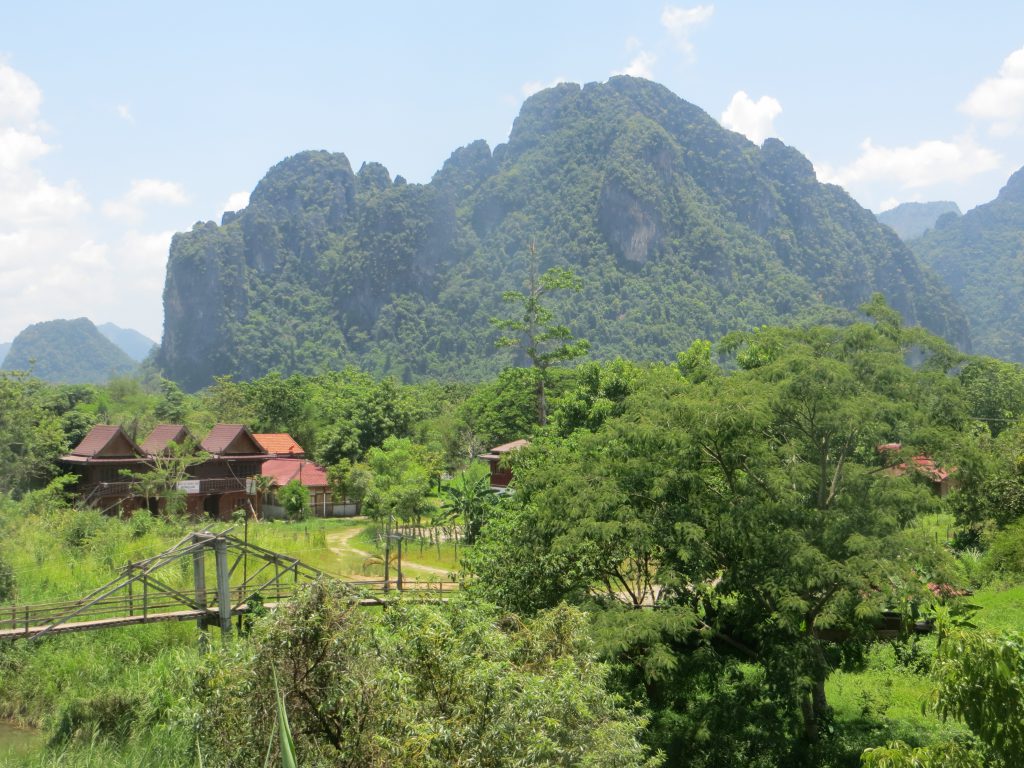 Please share your experiences, tips and tricks about Luang Branbang and Vang Vieng in the comment section to help others!