Small country – big World
General Facts
Population: 5.6 Mio
Founded: 1819
Arrival:
SIN, frequently rated as the best Airport in the World
Couple of trains a day from and to Kuala Lumpur at Tanjong Pagar Station, runned by the Malaysian Railroad
Several busses to and from Malaysia. It is faster and cheaper to take the bus from and to KL
Cruise ships arrive at the Cruise Centre near Sentosa and regional ferries depart/arrive at Tanah Merah Ferry Terminal – for example to Malaysian or Indonesian islands
Location: Southern tip of Malay Peninsula, close to Indonesia's Riau Islands and Malaysia Peninsula in the north
Weather:
Tropical rainforest climate
Average temperature is 27°C all year long
80-100% of humidity all year long
Worldtrip Berlin Tip: Take the slow-boat from Changi Point Ferry Terminal to Pulau Ubin and rent a bike to go around the island
My personal experience
Little India is just some stops from downtown, but a small world by itself, like many areas of Singapore. Since space is valuable, there are a lot of high-rises, even in the suburbs. The most interesting fact, especially for budget travelers like me, is the immense difference in prices between downtown and areas like Chinatown, Little India and other suburbs. I had some good Asian food around my hostel area for 3 Singapore Dollars and found myself later on the Singapore river at a place, where a Bavarian beer costed about 25 SGD.
Worldtrip Berlin Tip: Eat and drink in the suburbs, even if you need 2 subway tickets, it's still much cheaper – the subway is fast, frequent and distances are short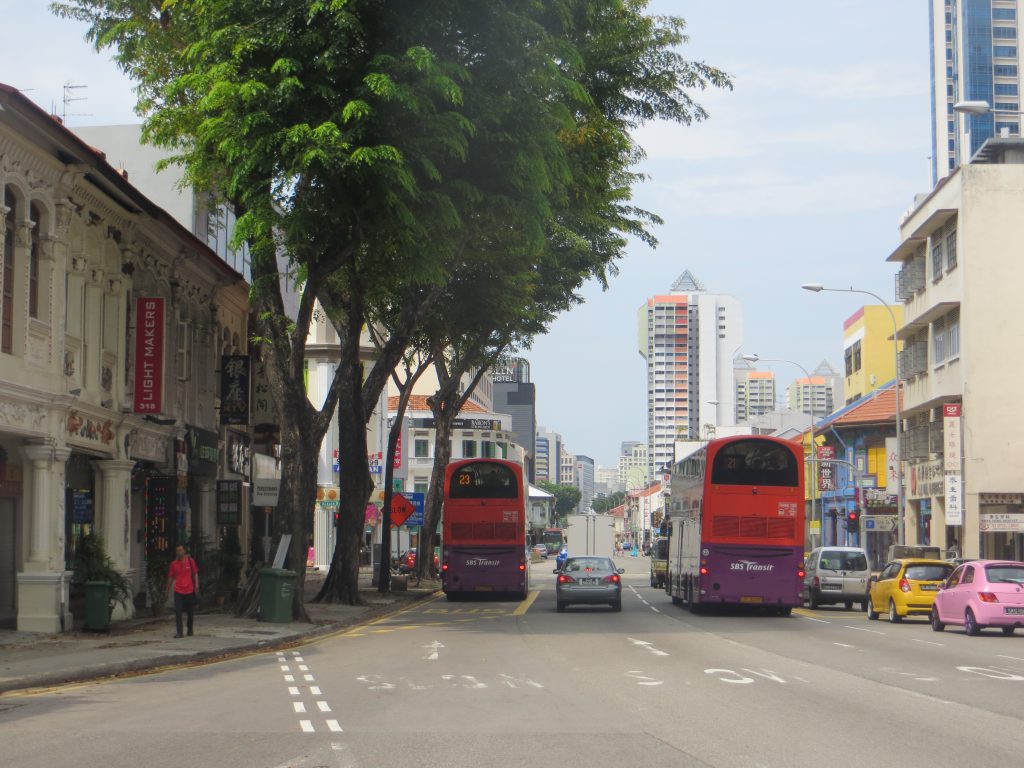 Little India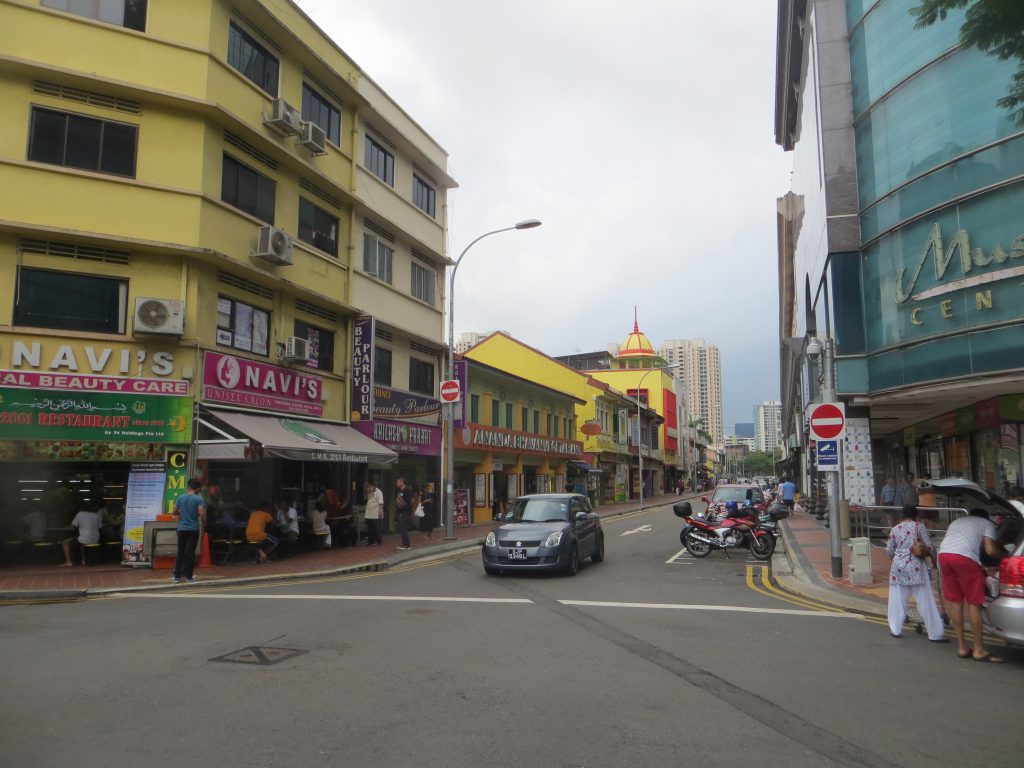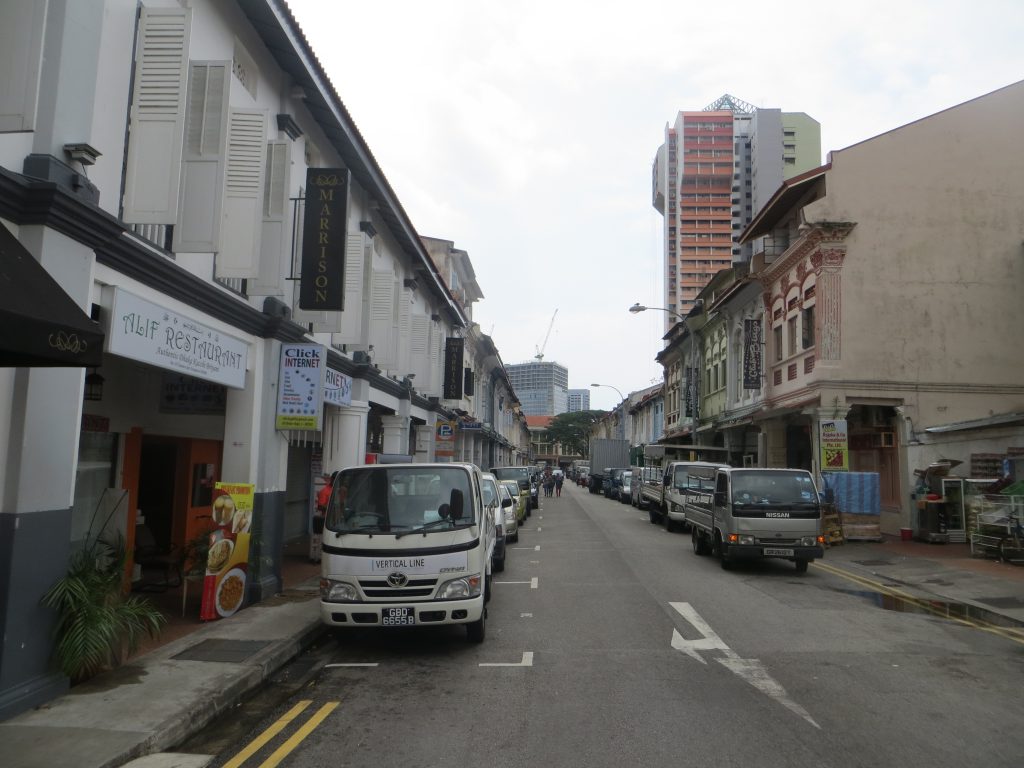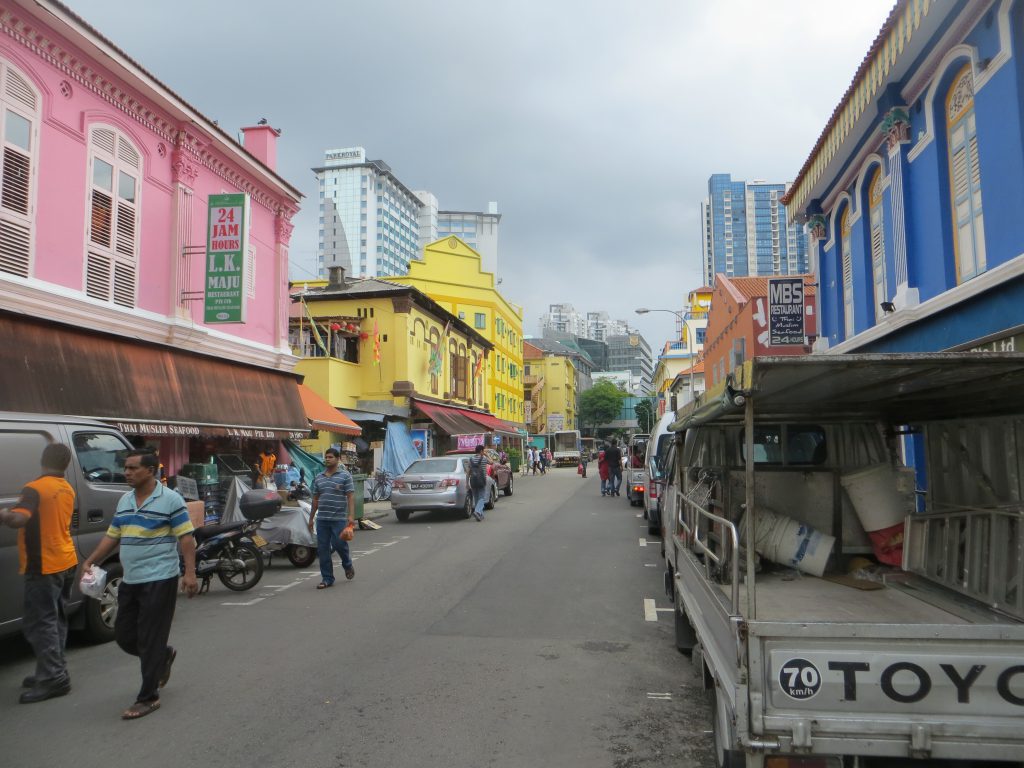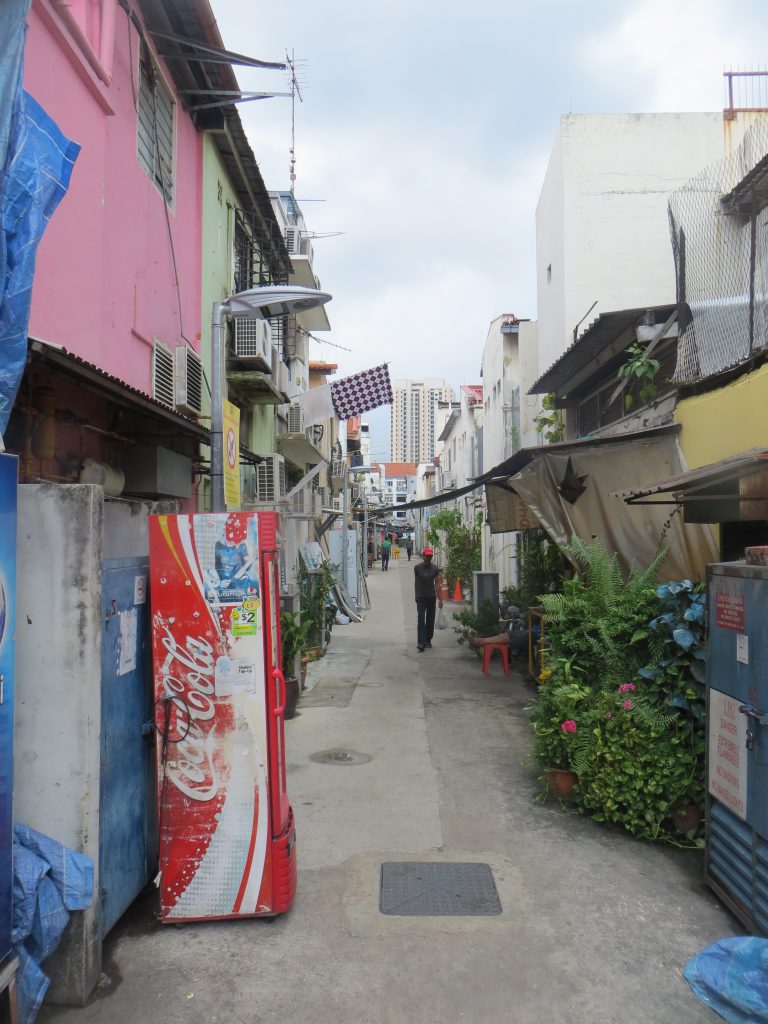 Chinatown is also a few stops away from Little India and a perfect starting point to explore the city. It is located close to the Singapore River, the Downtown Core and the Marina Bay – totally walkable in this sequence. There is also another reason to end up at Marina Bay when it is getting darker. But first, some pictures of Chinatown and Downtown.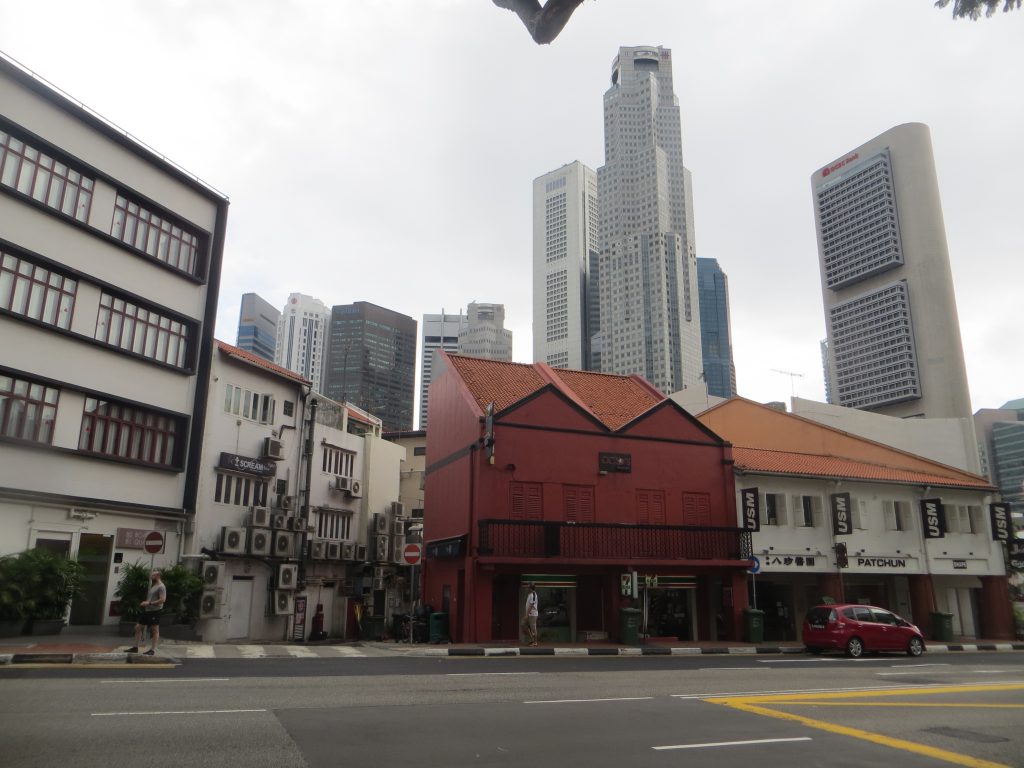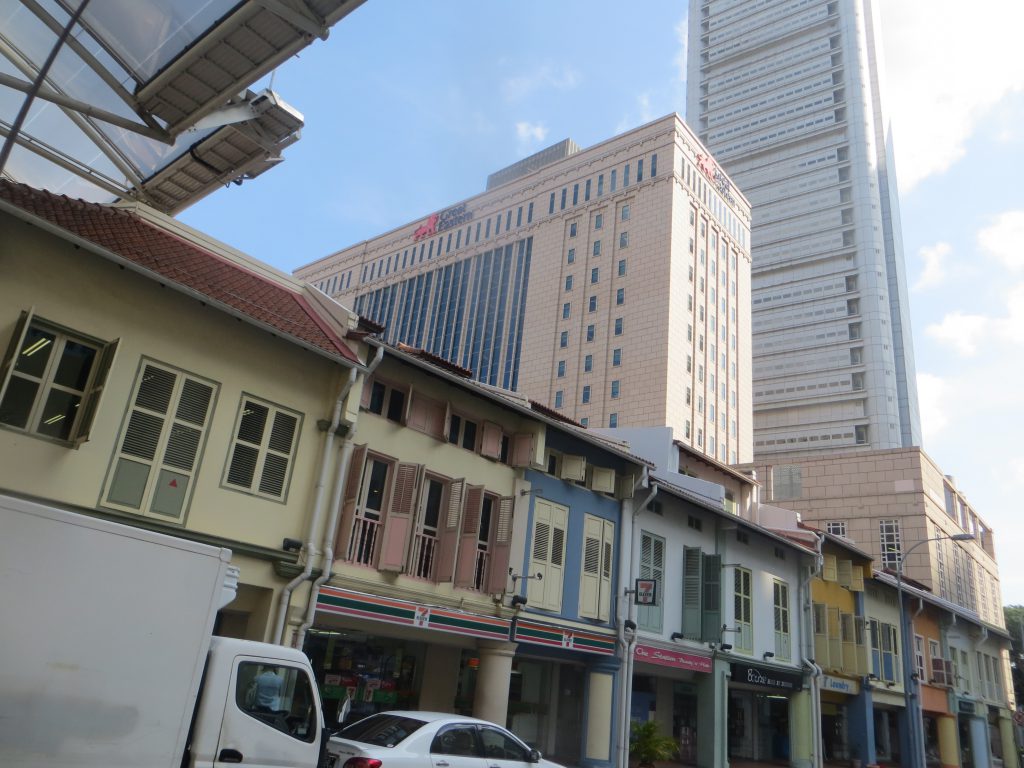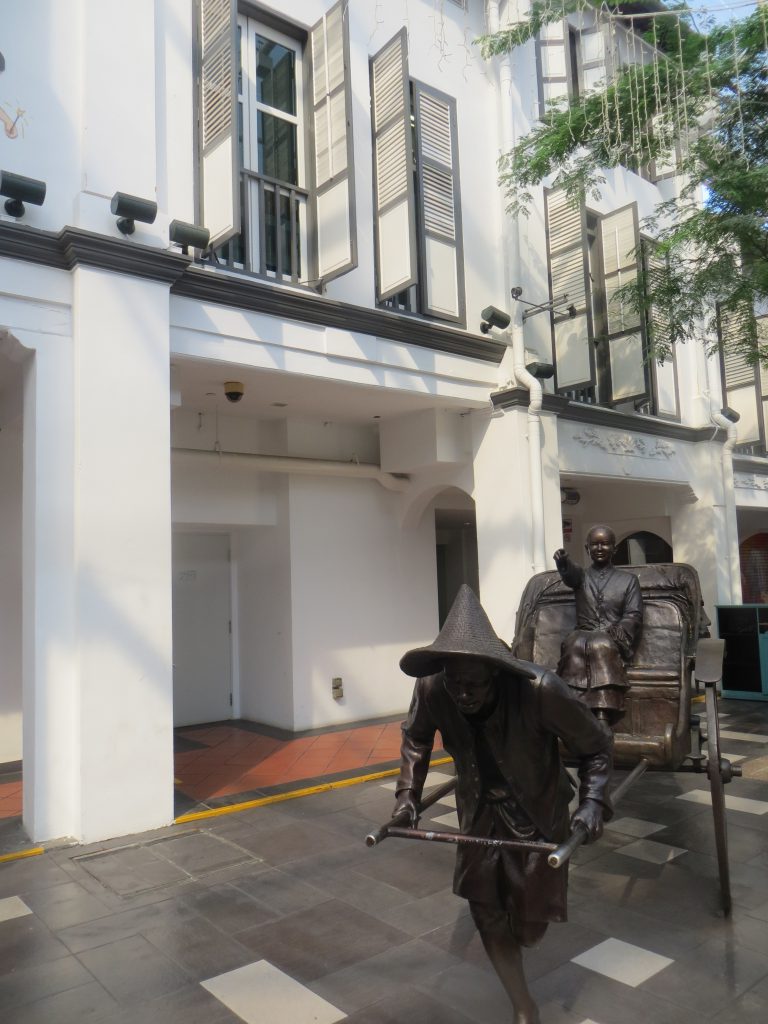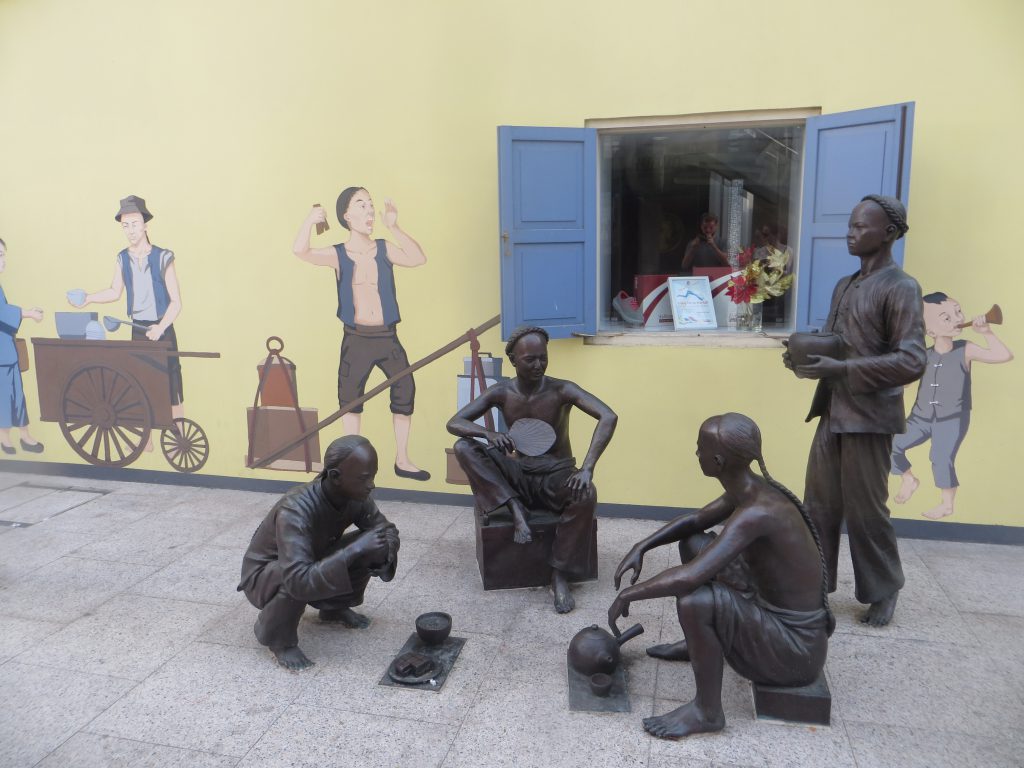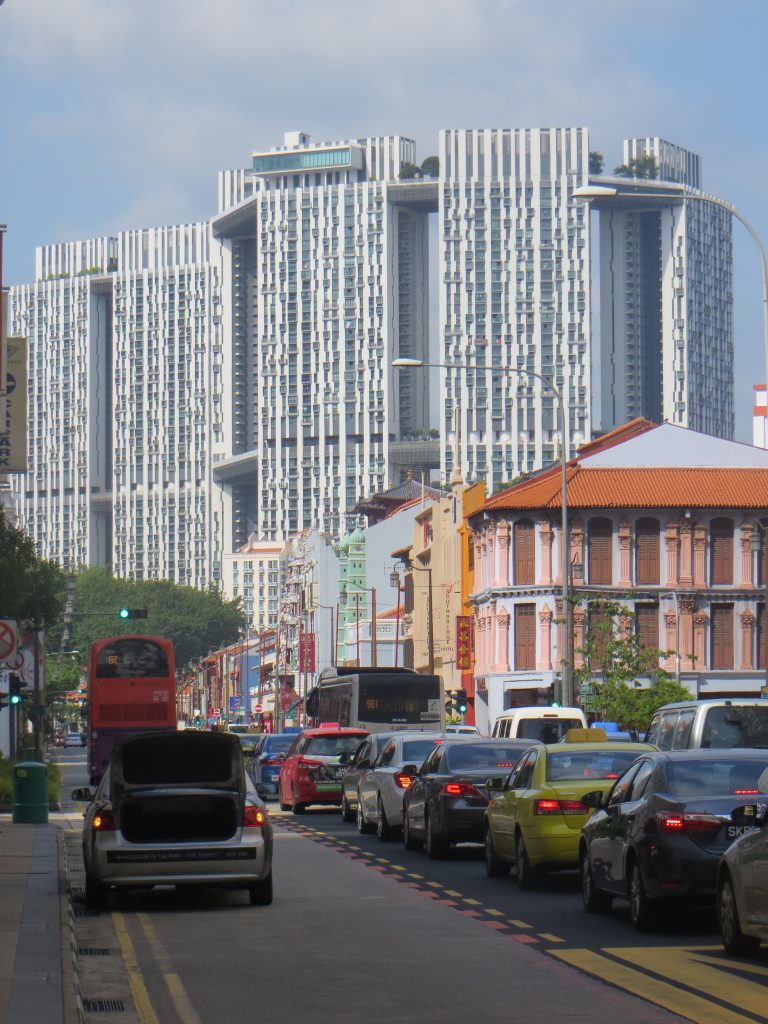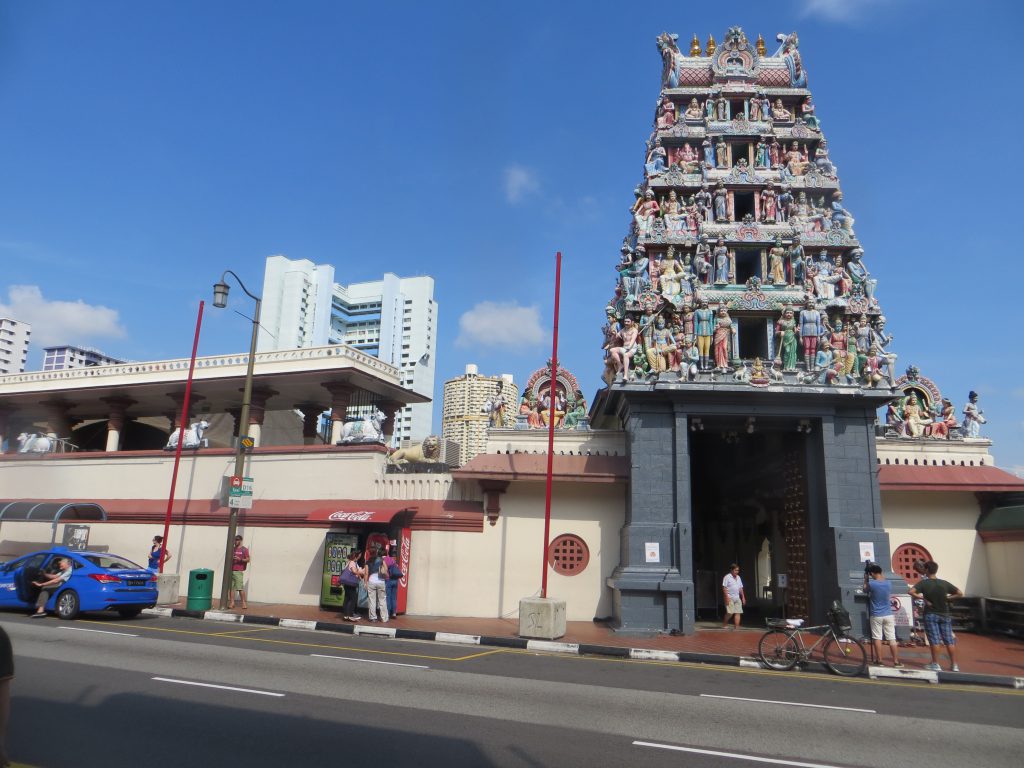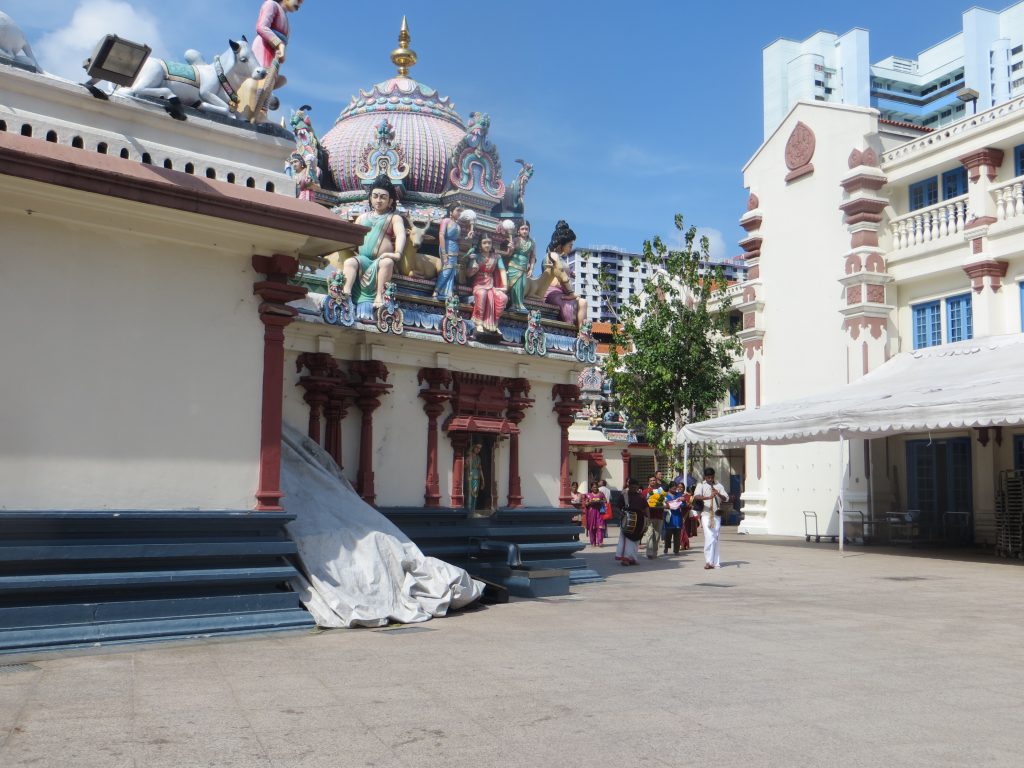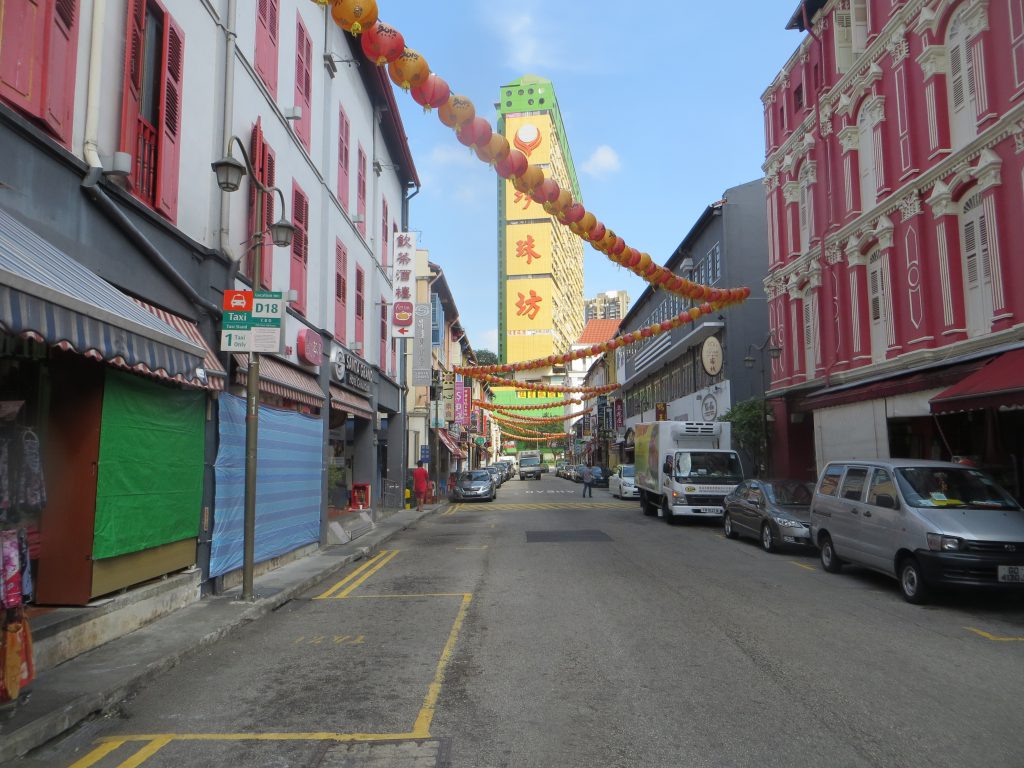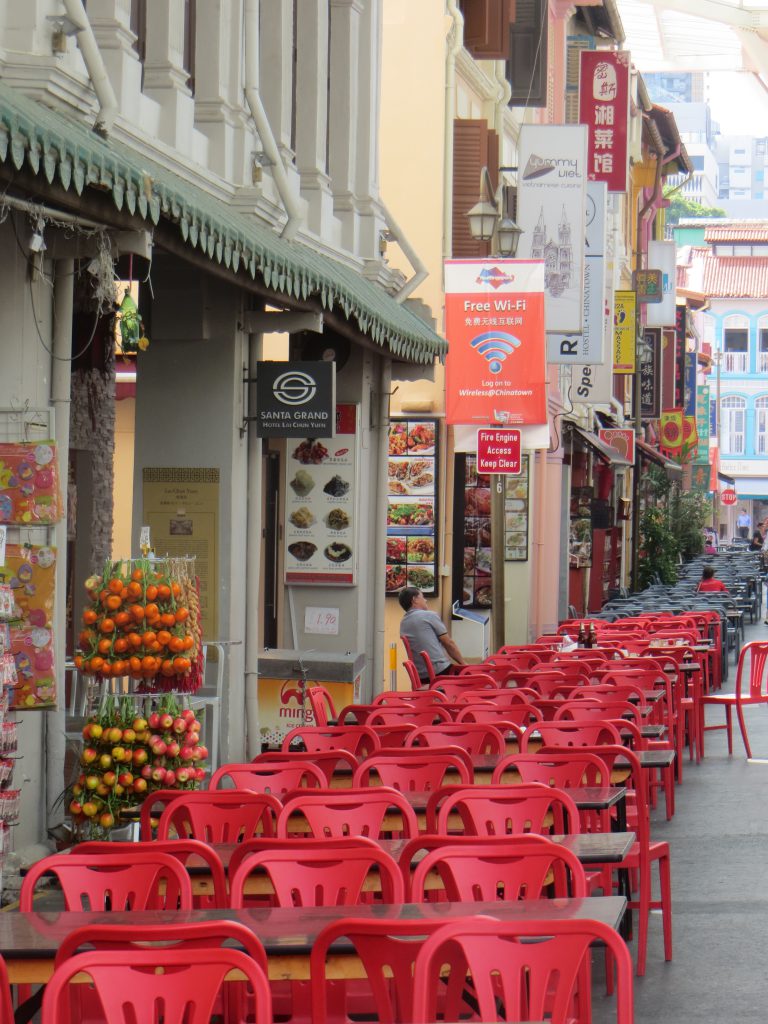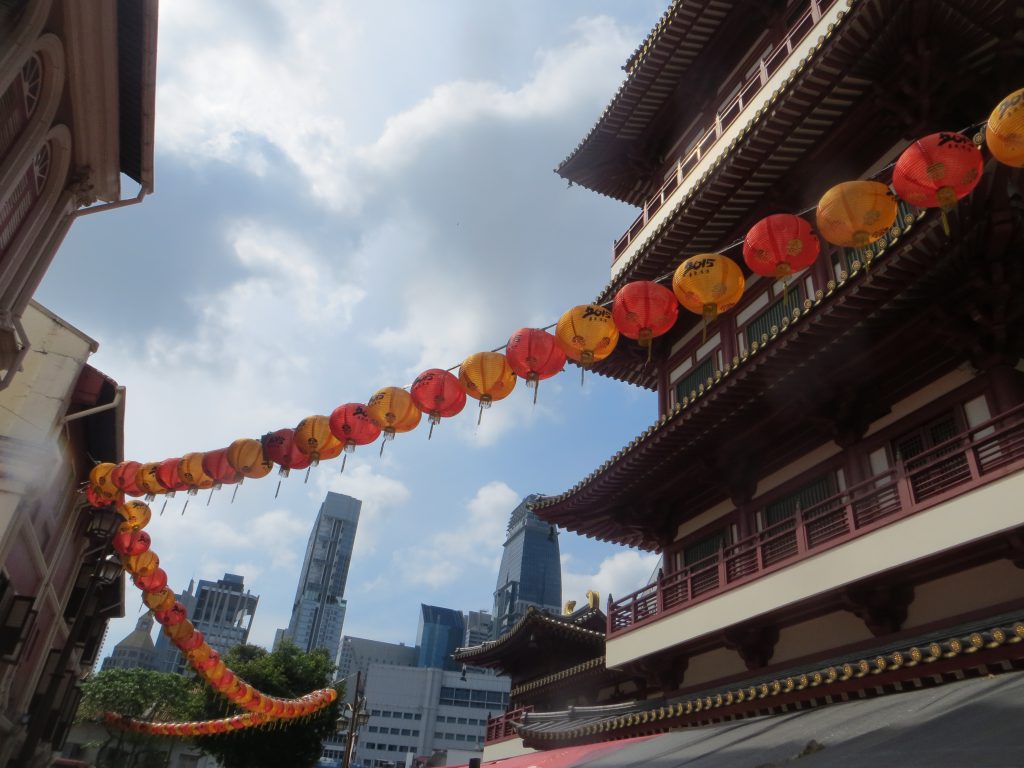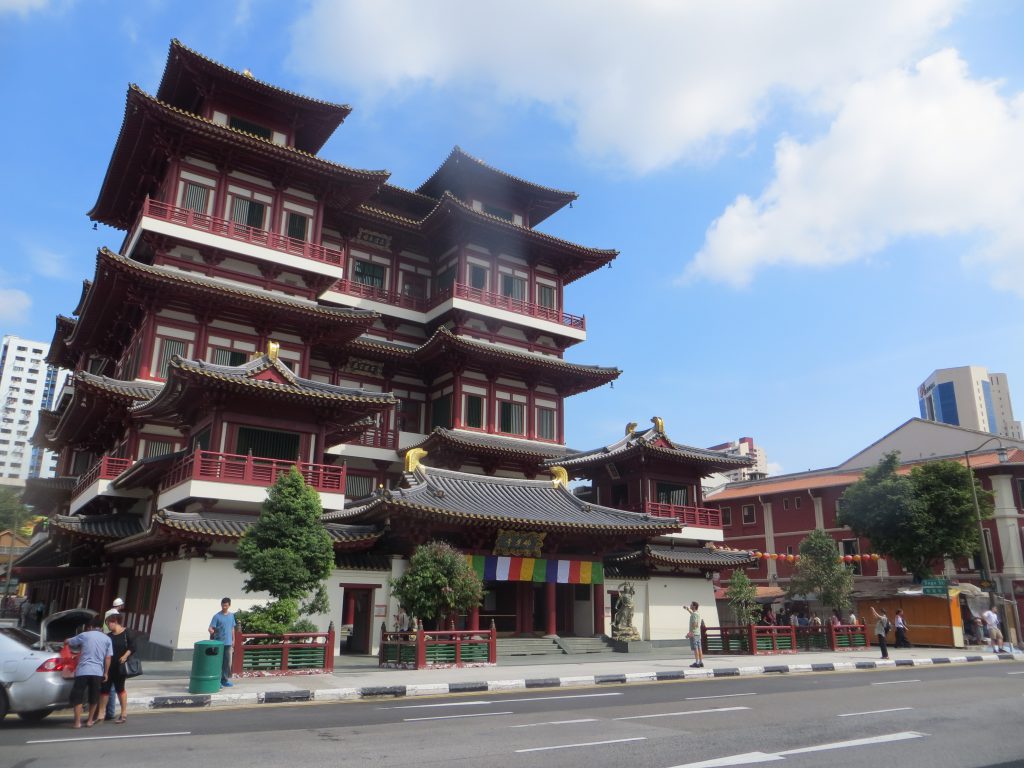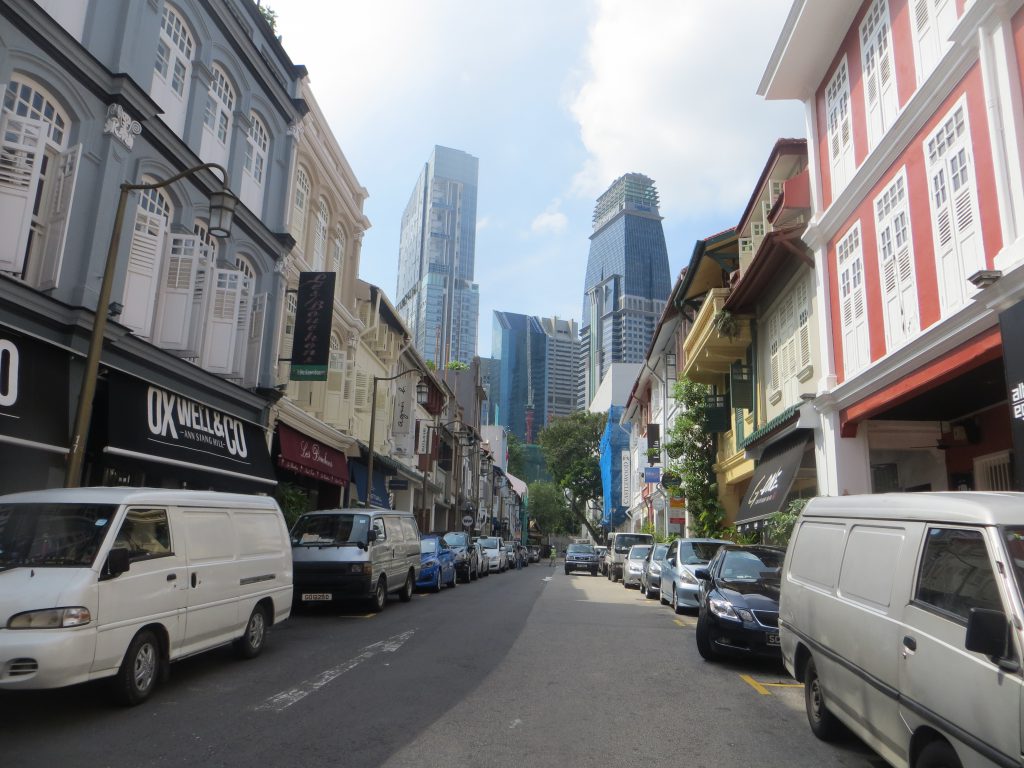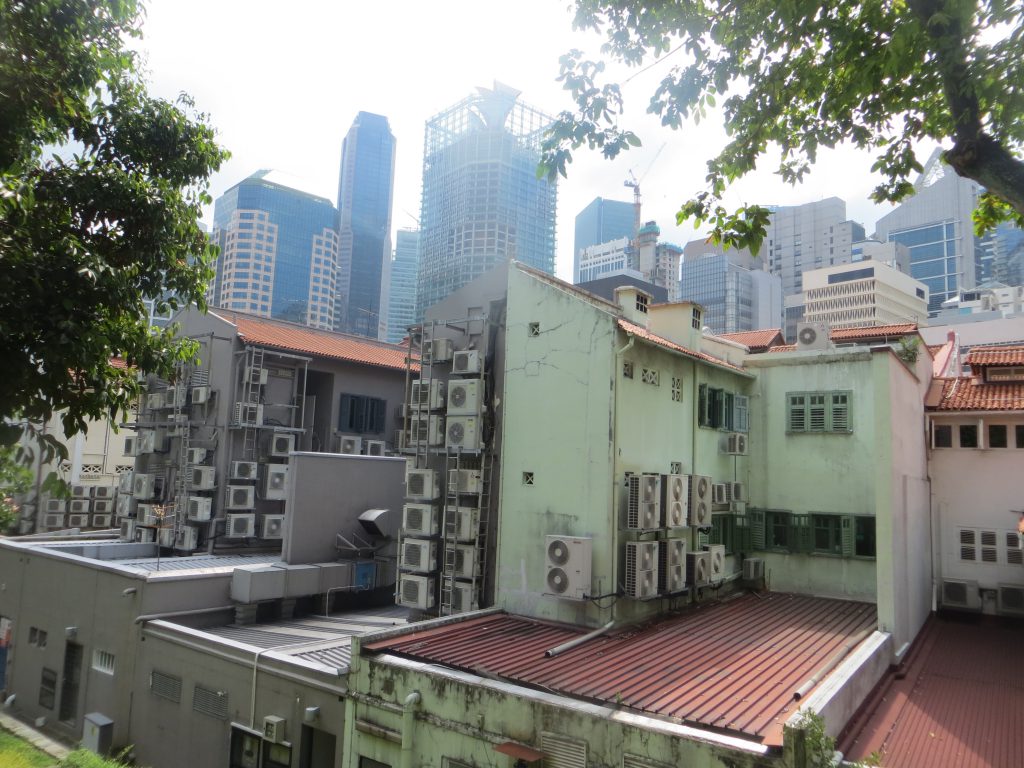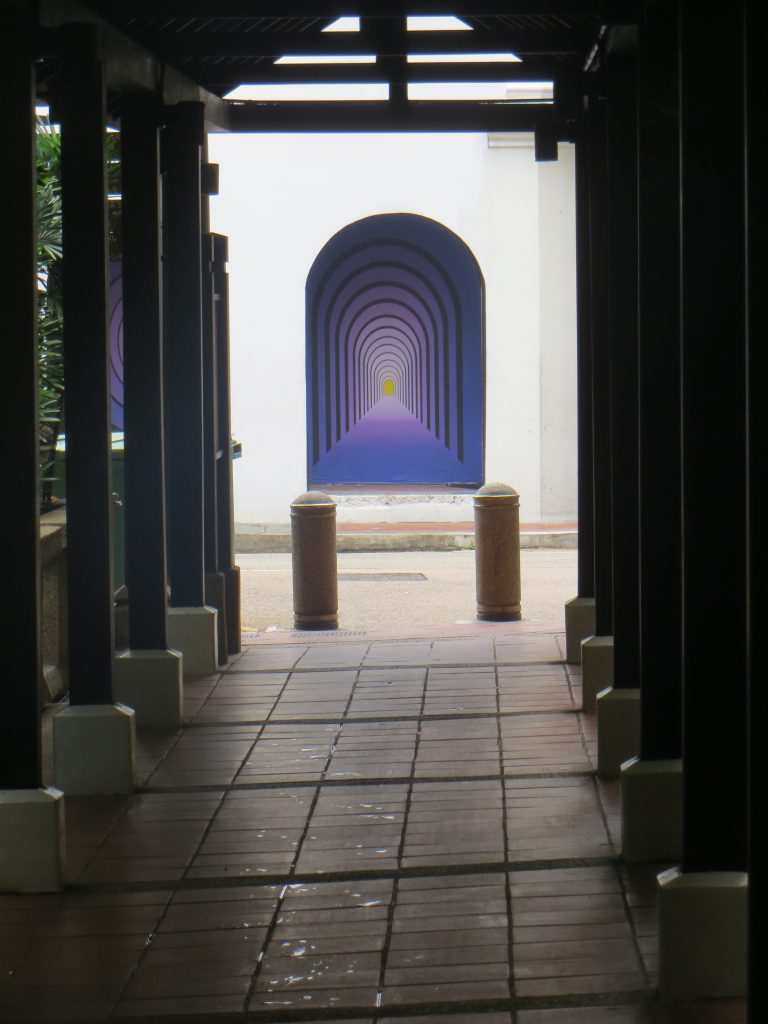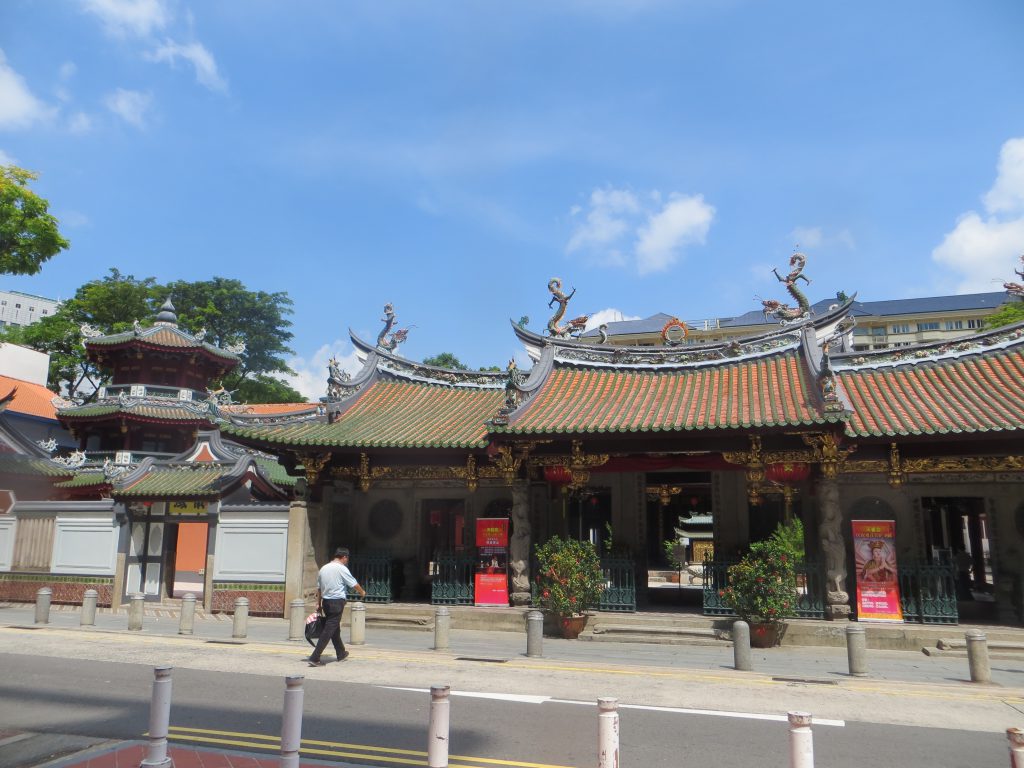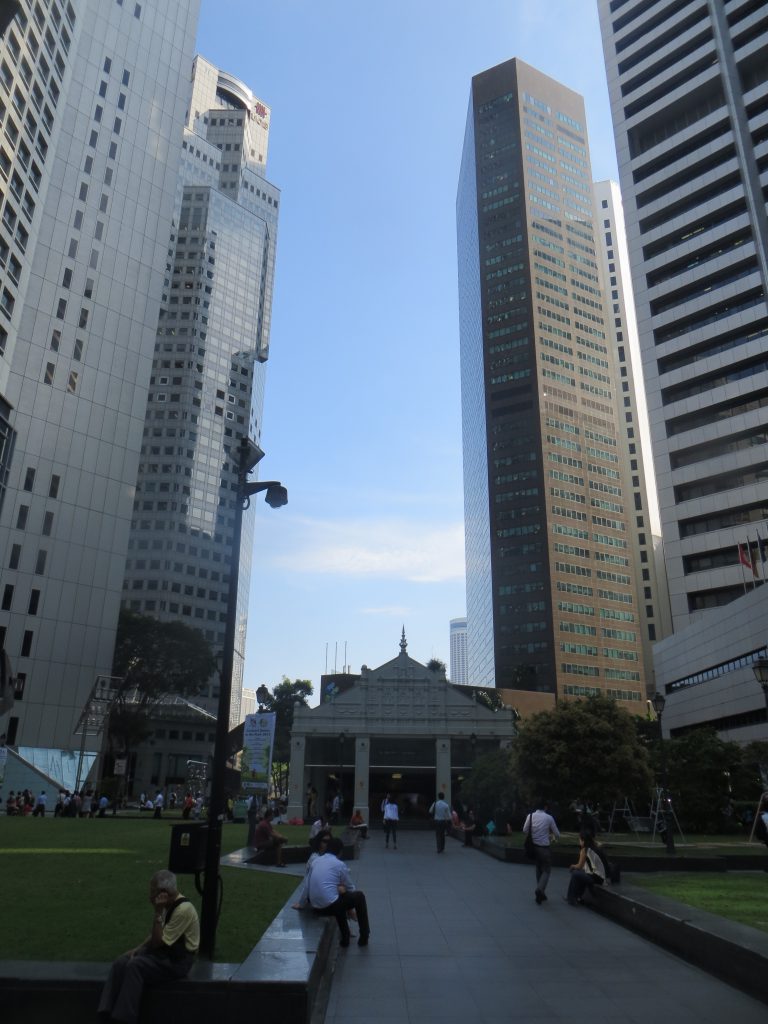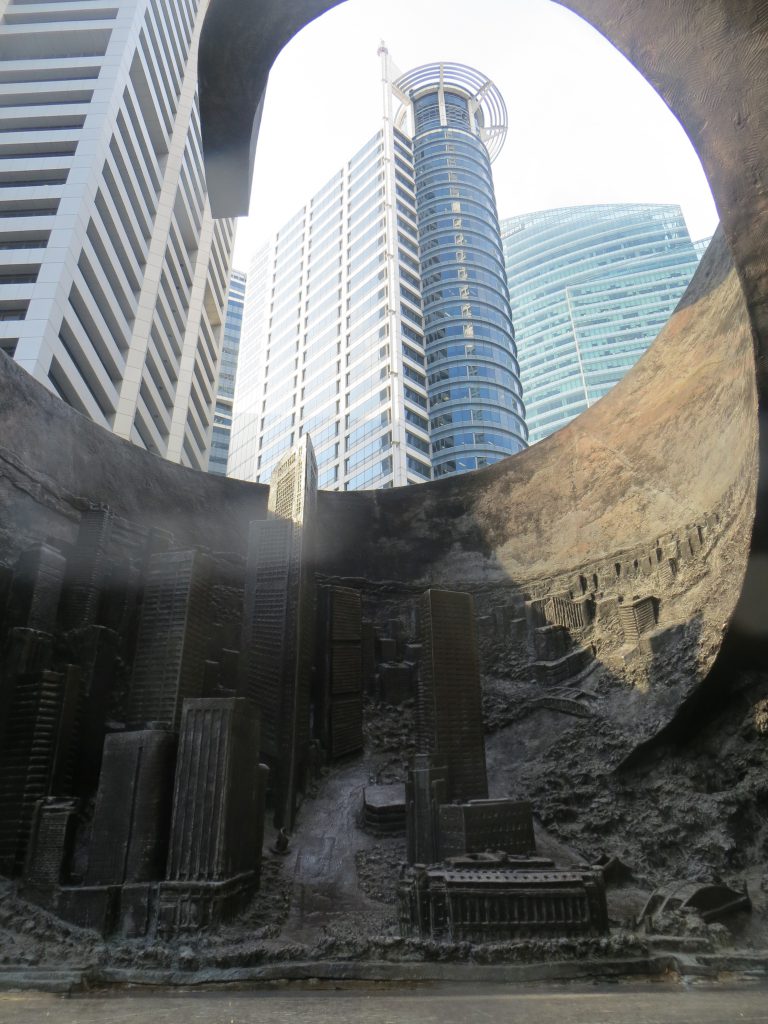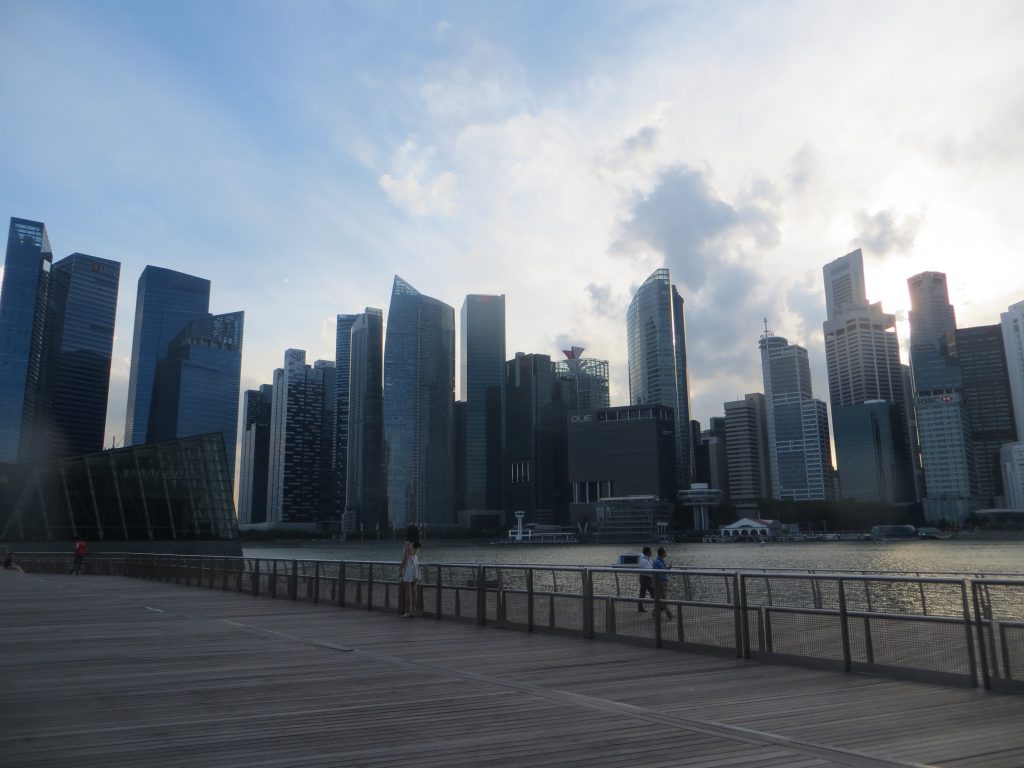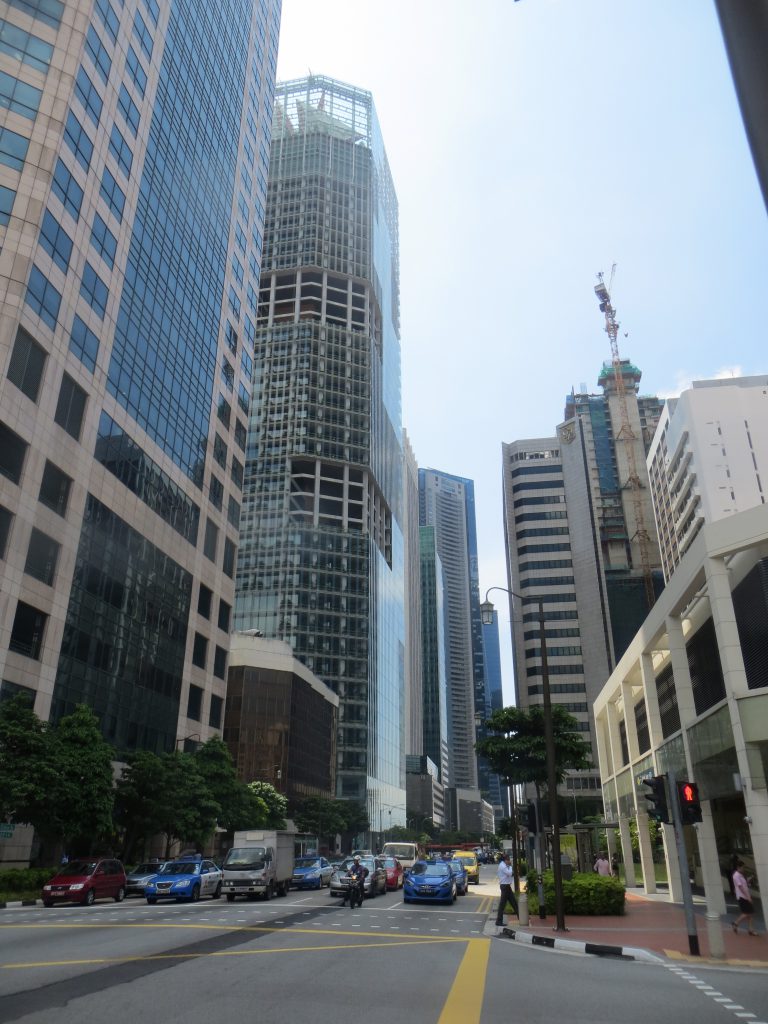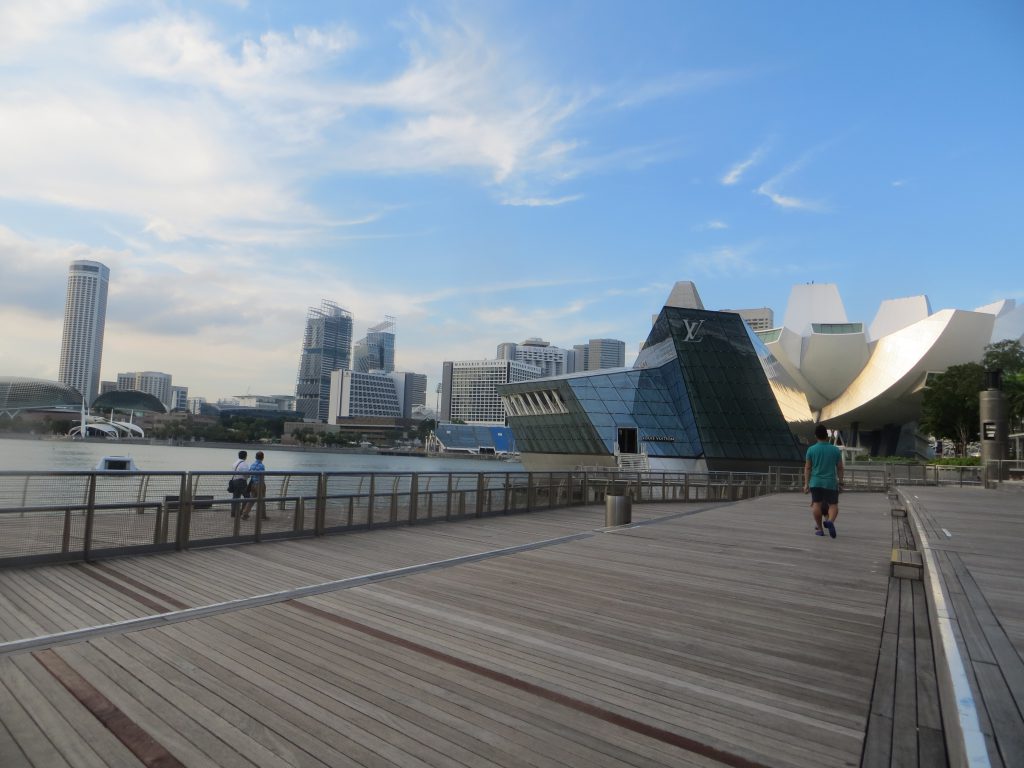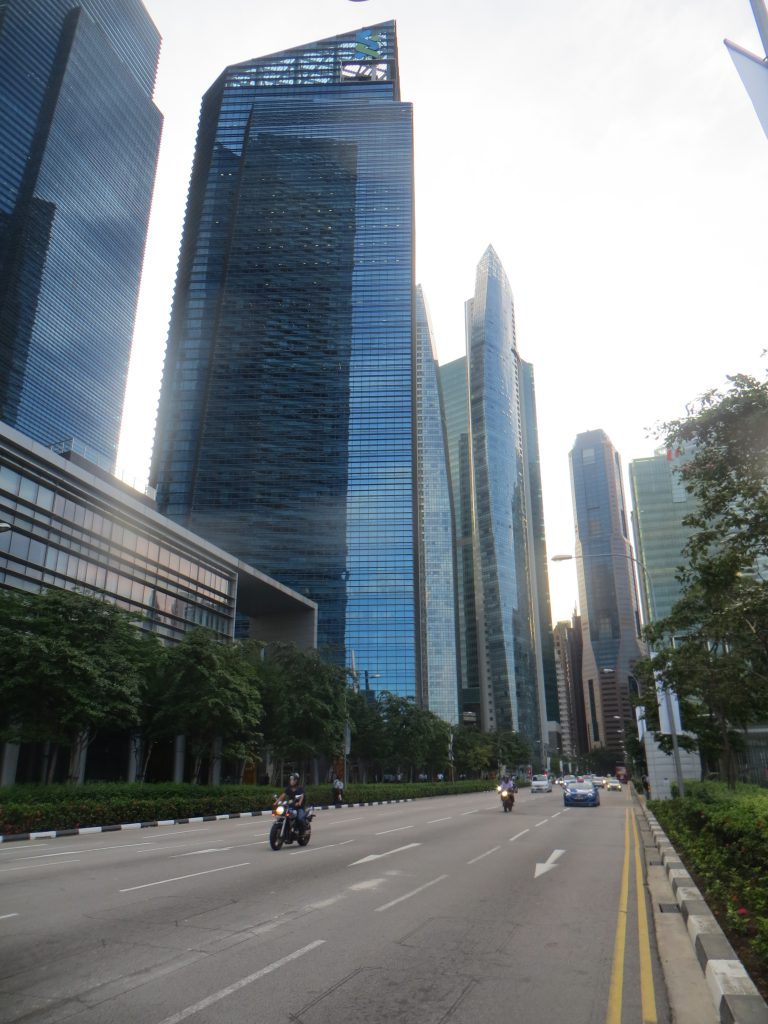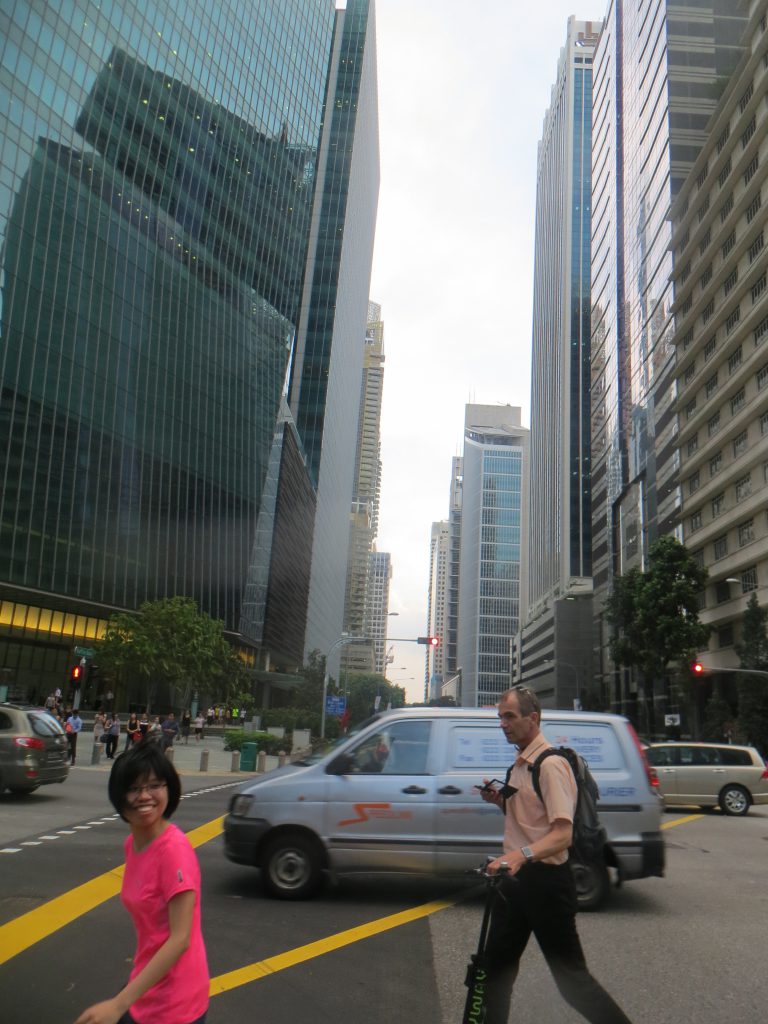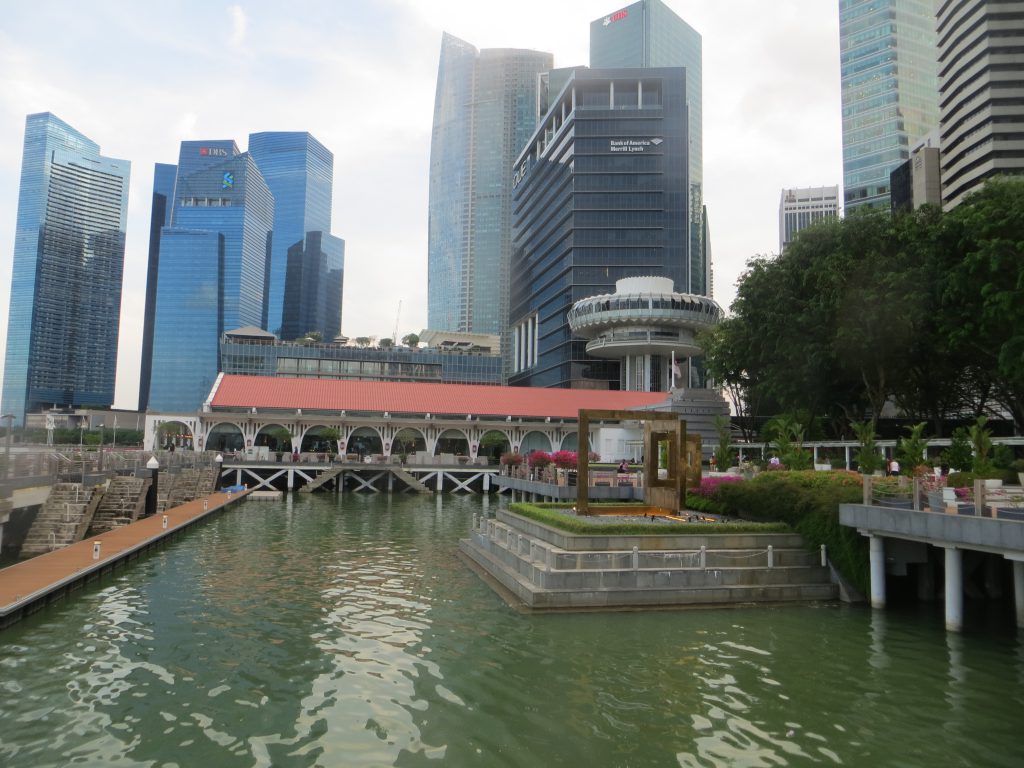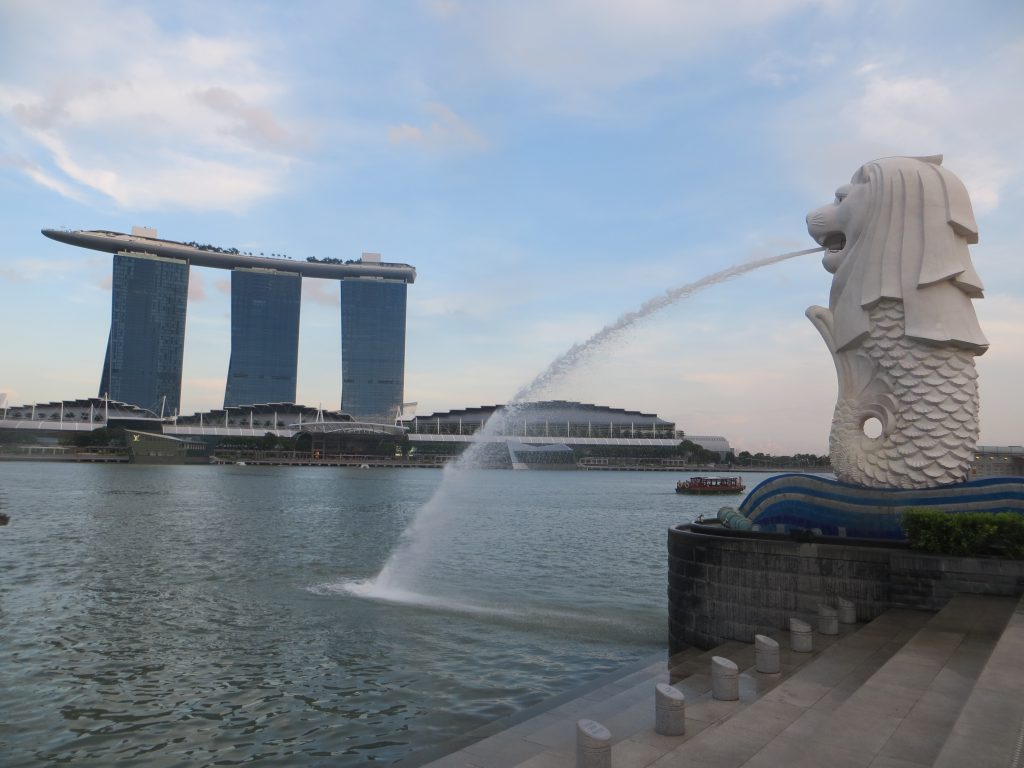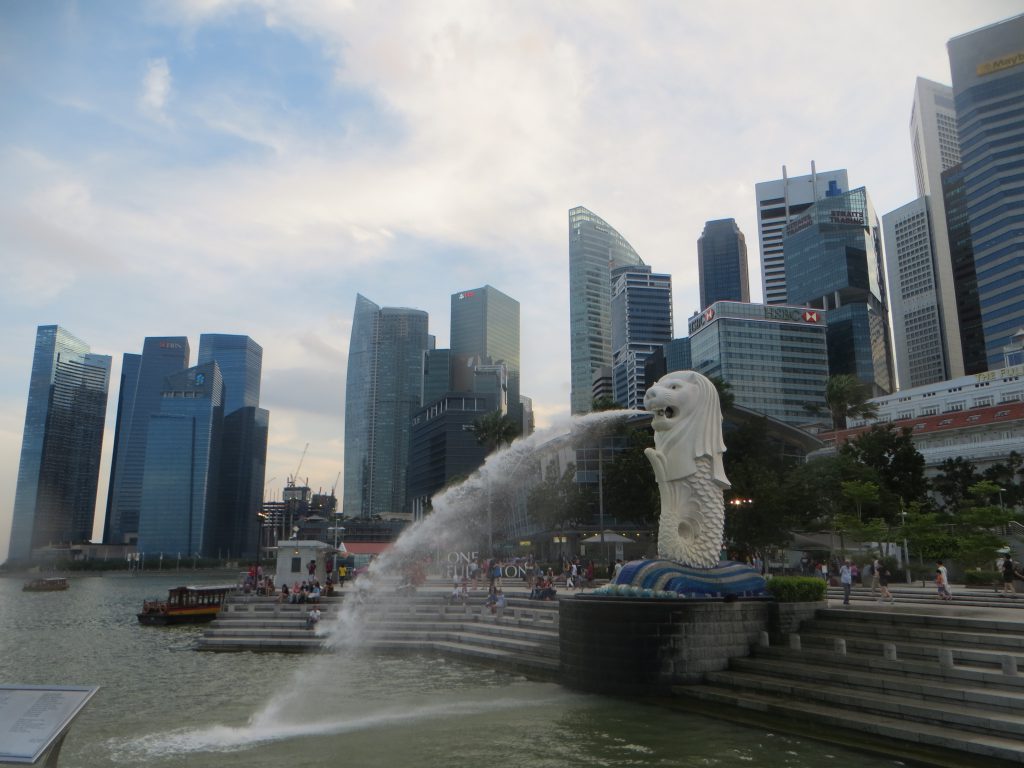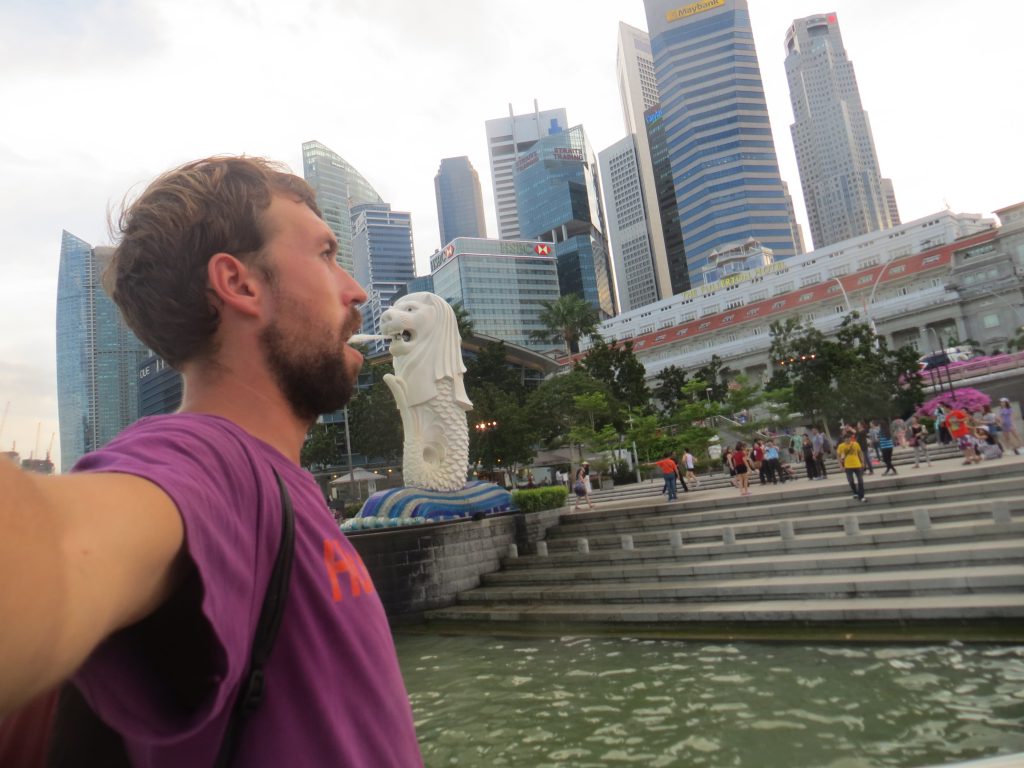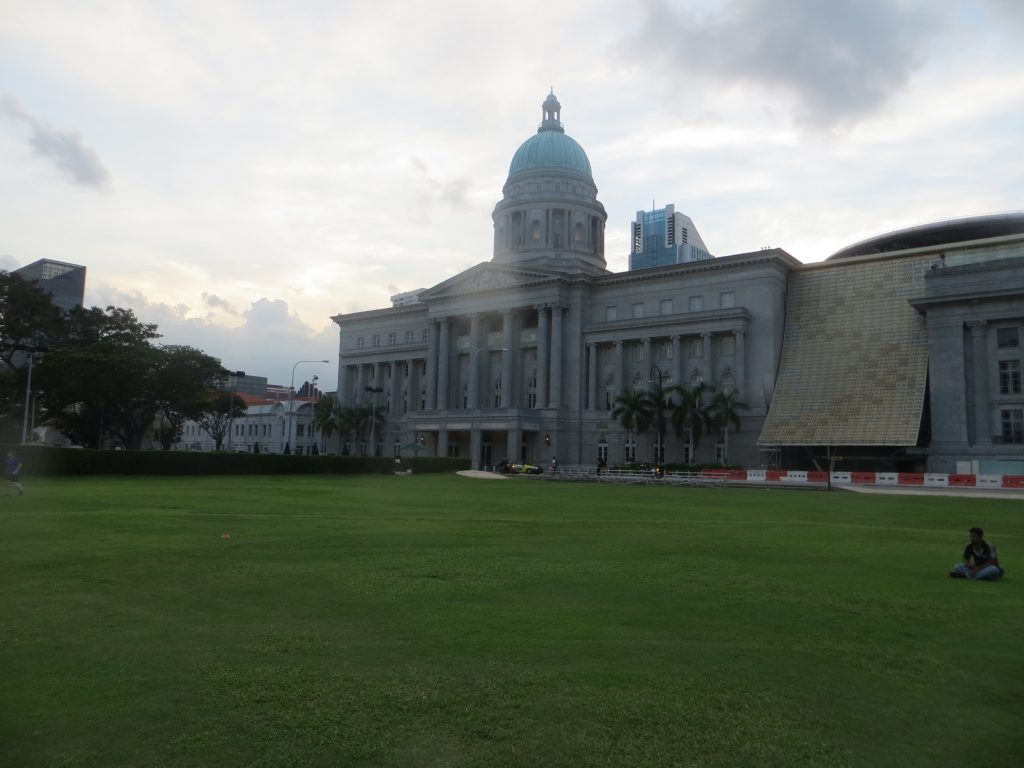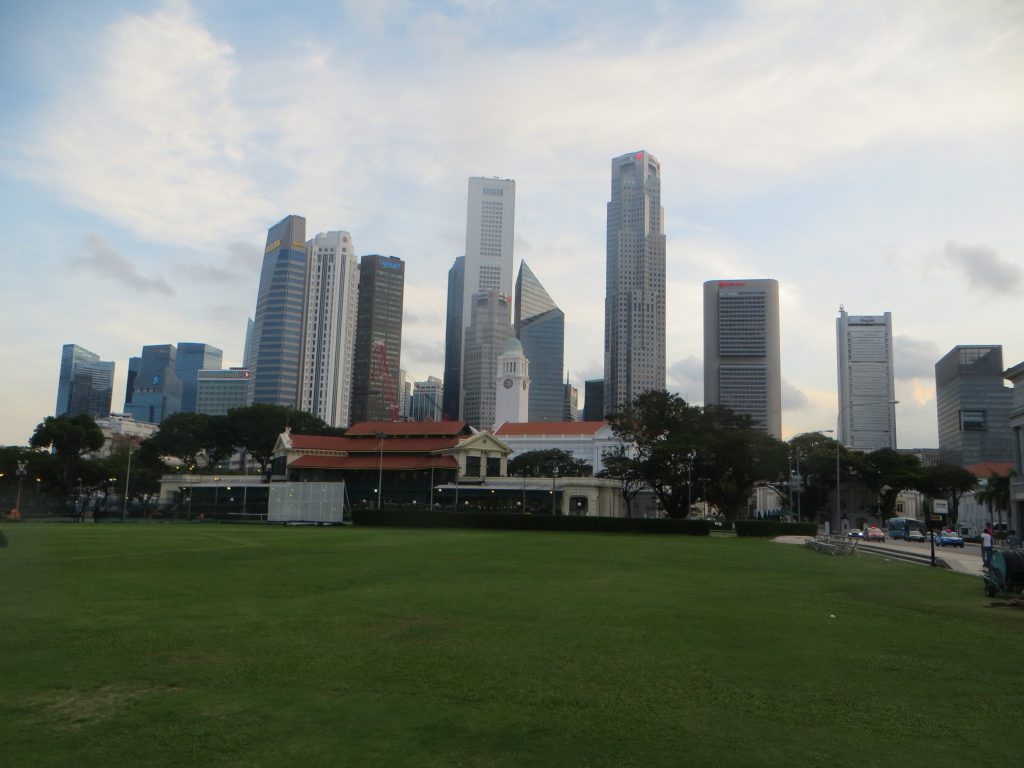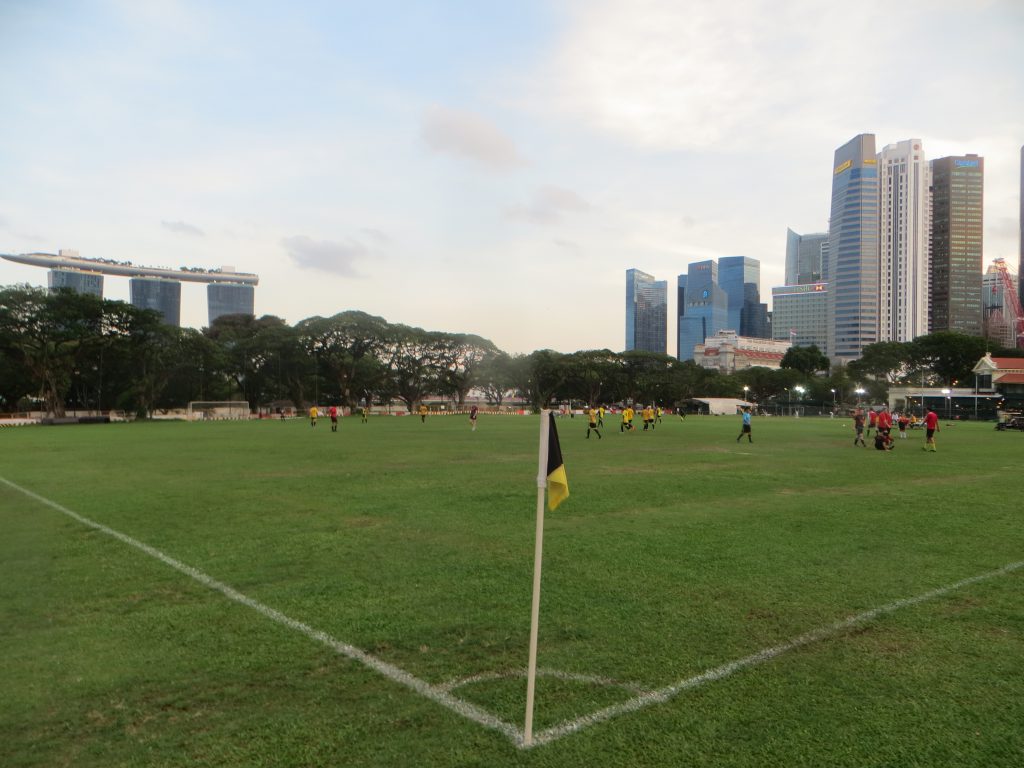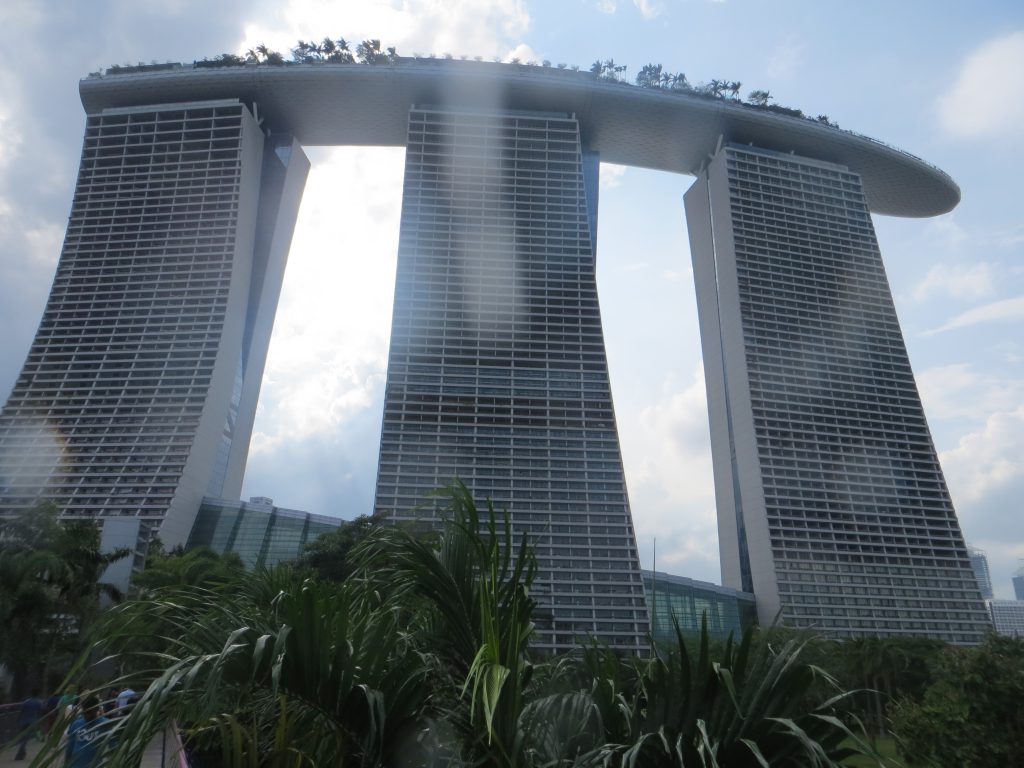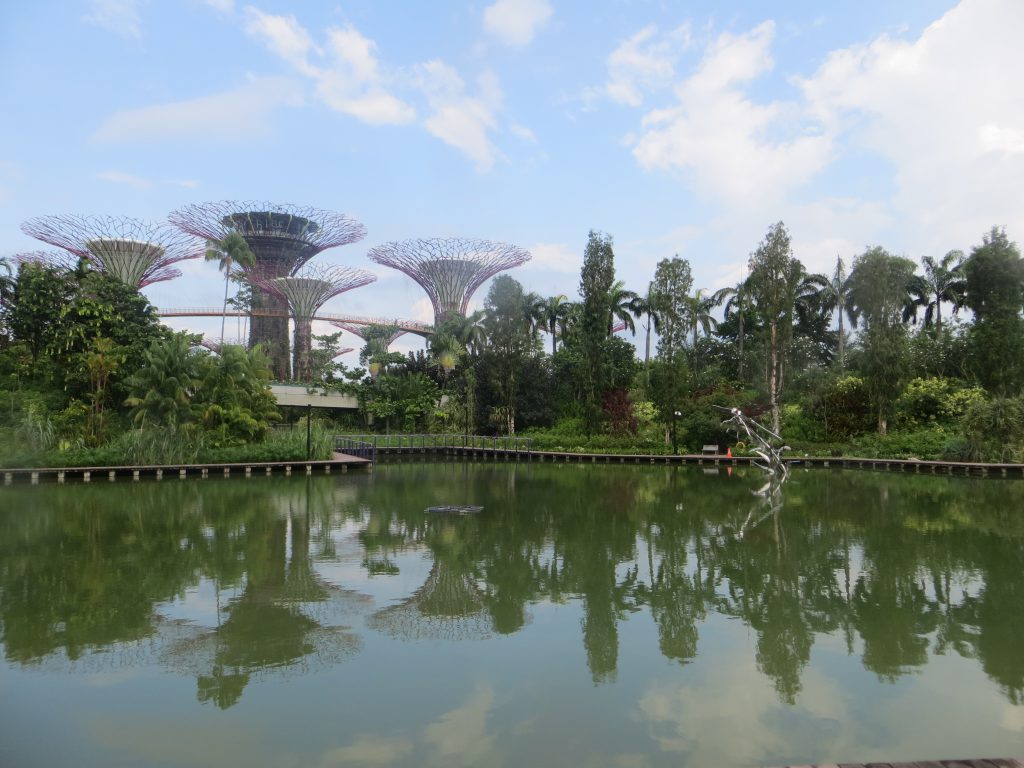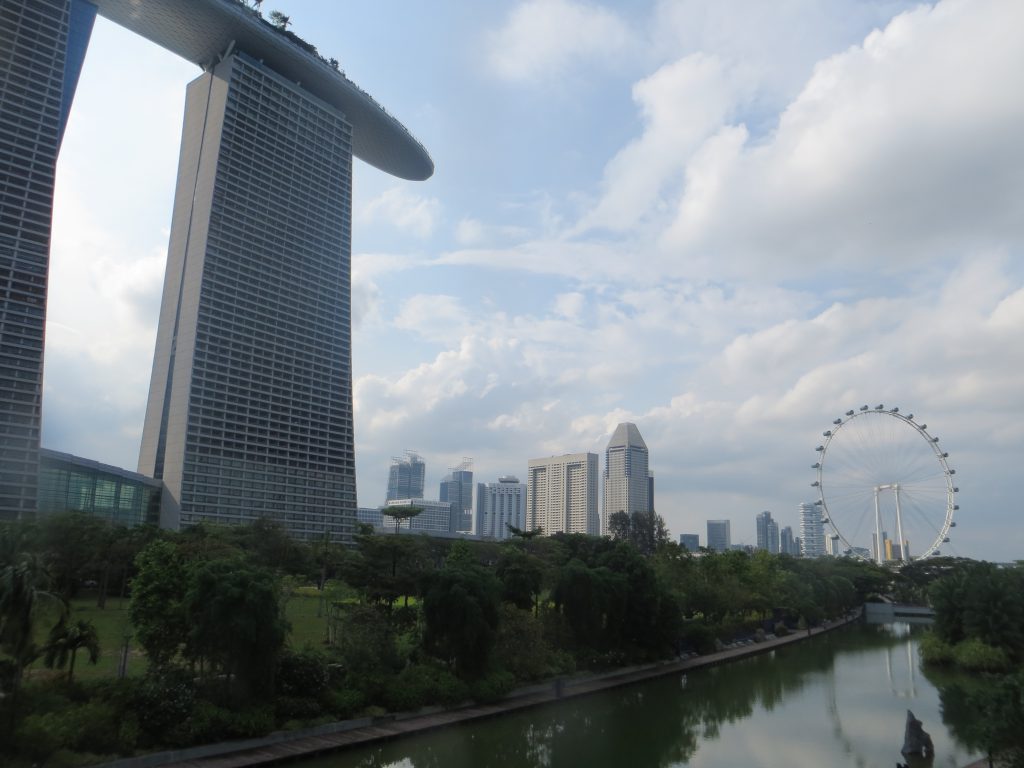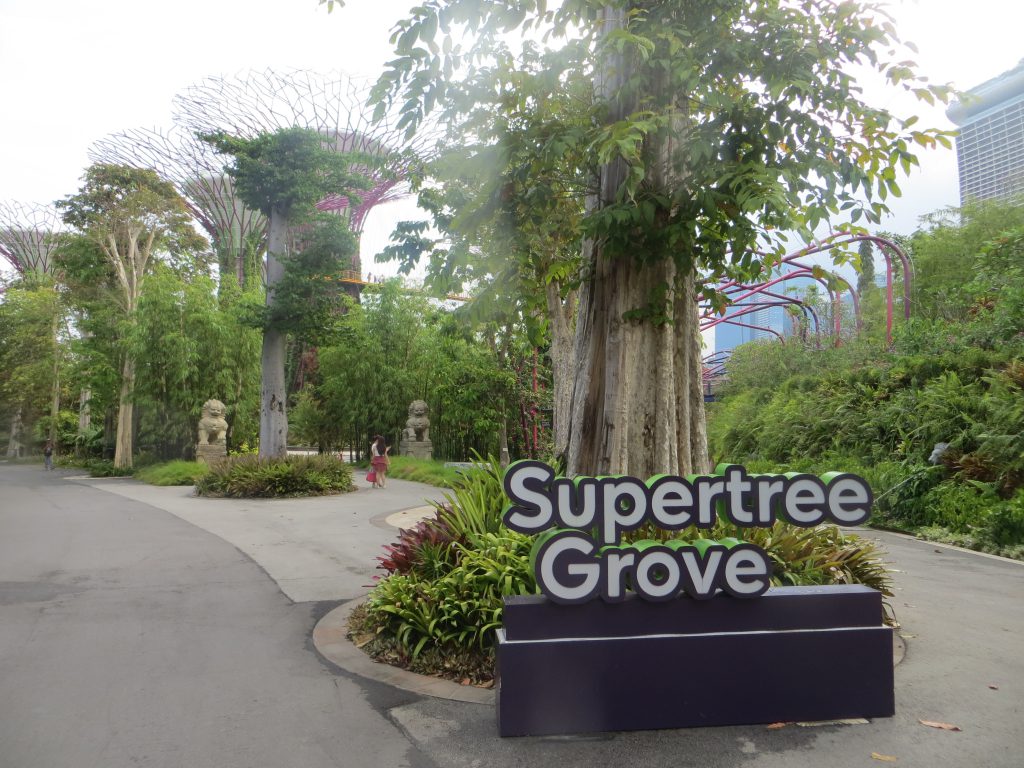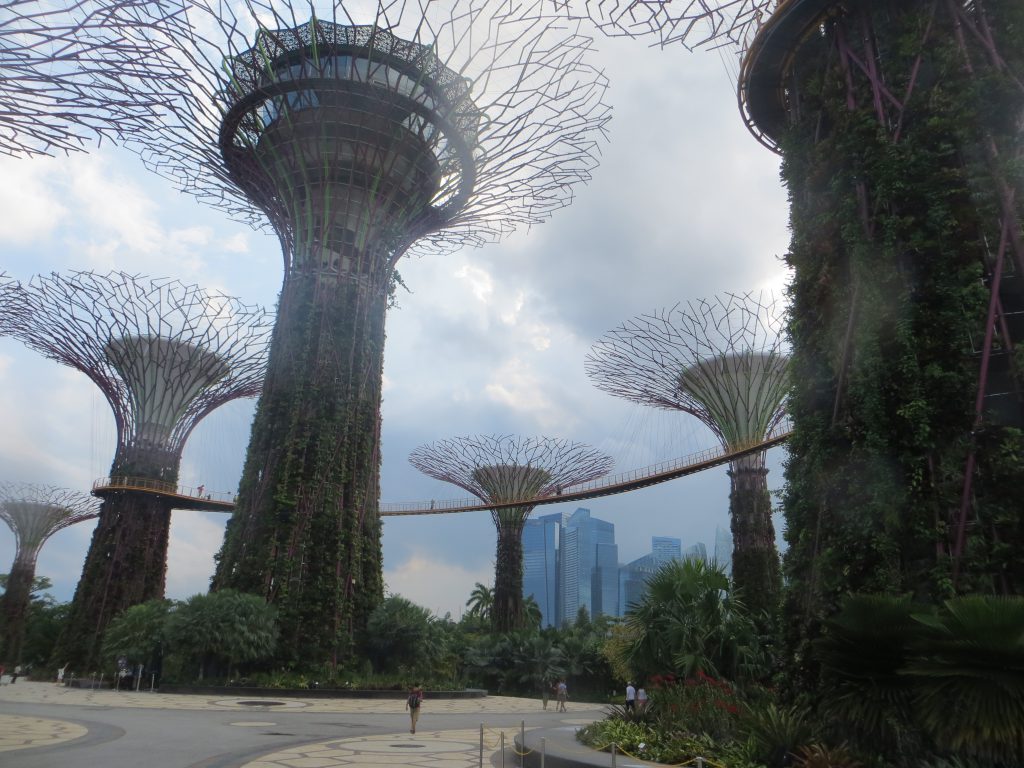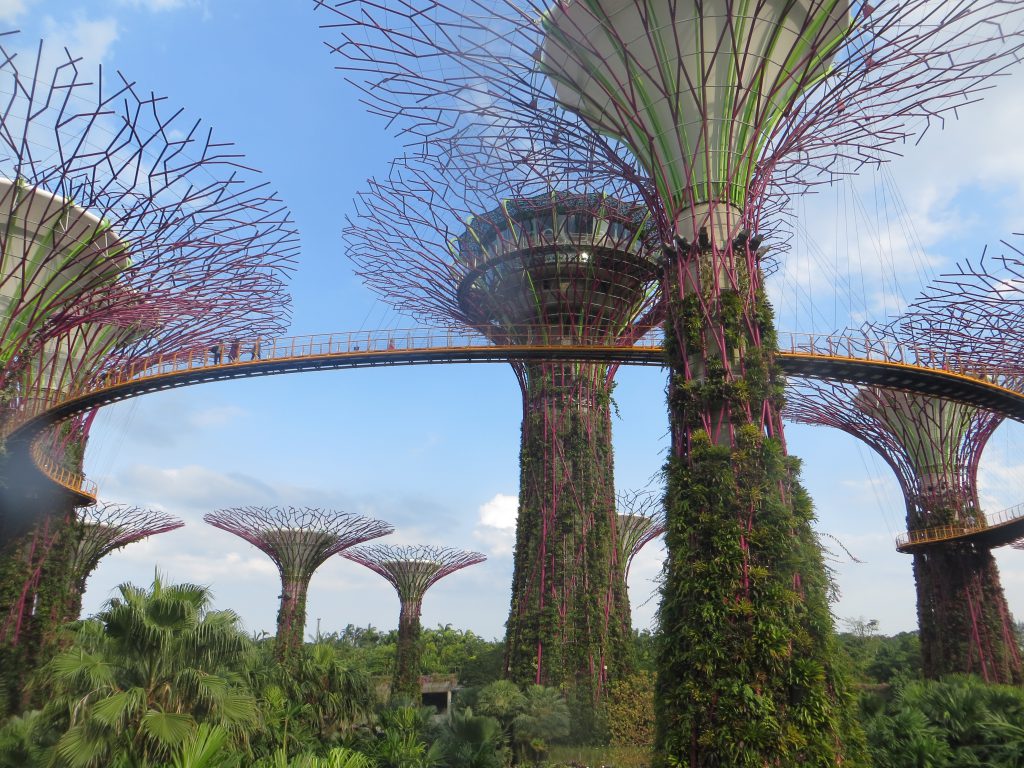 I mentioned that, when it's getting darker, you should end up at the Marina Bay right? Once you are in the front or back of the 3 towers, you will find the Marina Bay Overpass. At night, the Giant Trees will have a light show schedule. The best way to see it, is in the Overpass. Once it finishes, cross the Bayfront Ave and the Marina Bay Sands Shopping Centre and watch the Spectra-Show in front of the Skyline. It also runs several times an evening, if you miss it. If you hurry up, you might see them both in a row and save up some time, that you could use to go on top of the towers. The Elevator costs about 22 SGD and I paid 25 SGD for a Whiskey-Coke. It was still entirely worth it in my opinion. The view of Singapore's skyline at night is just breathtaking.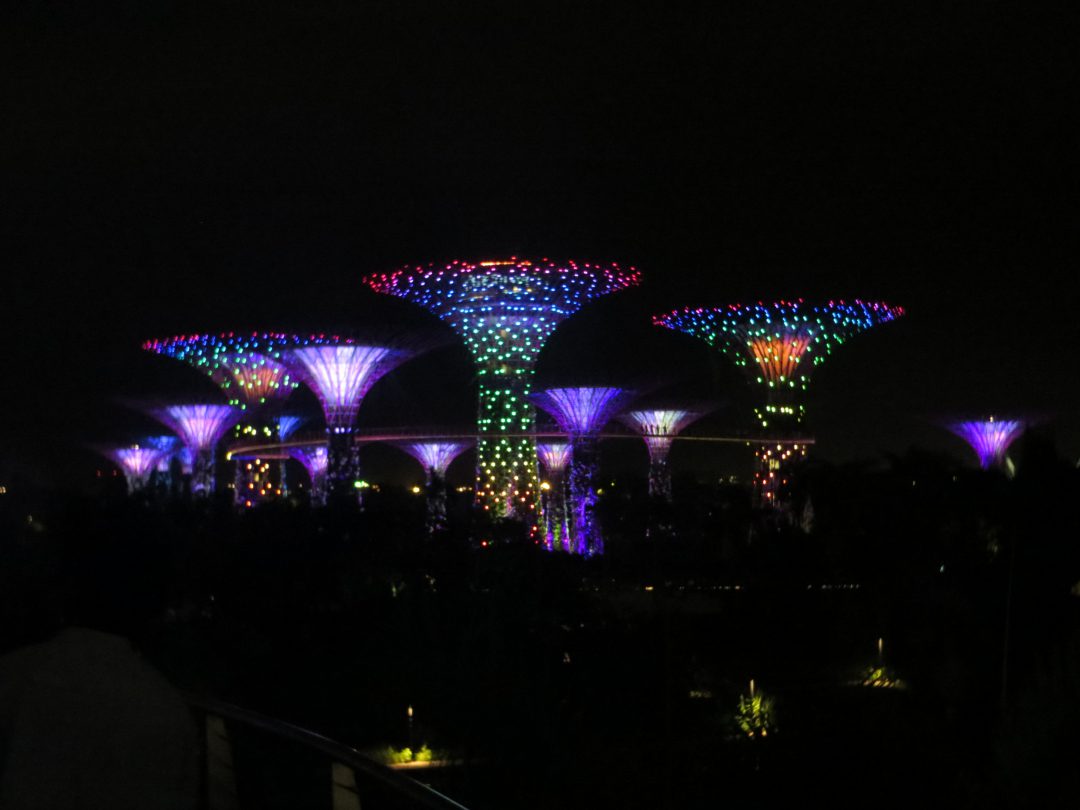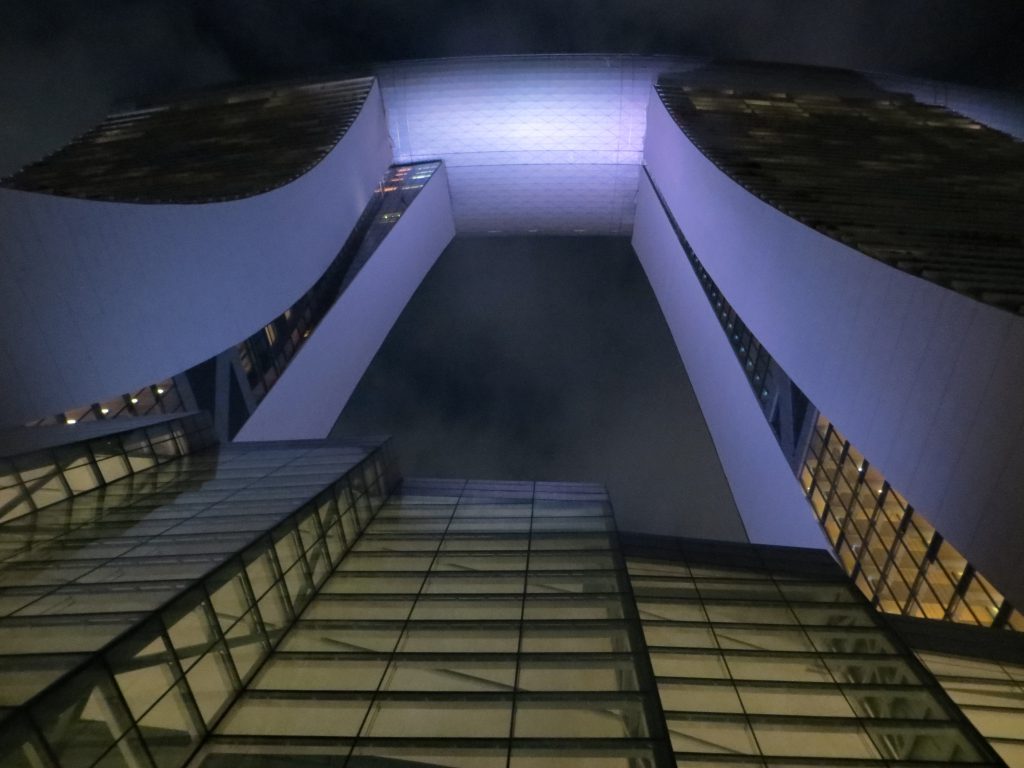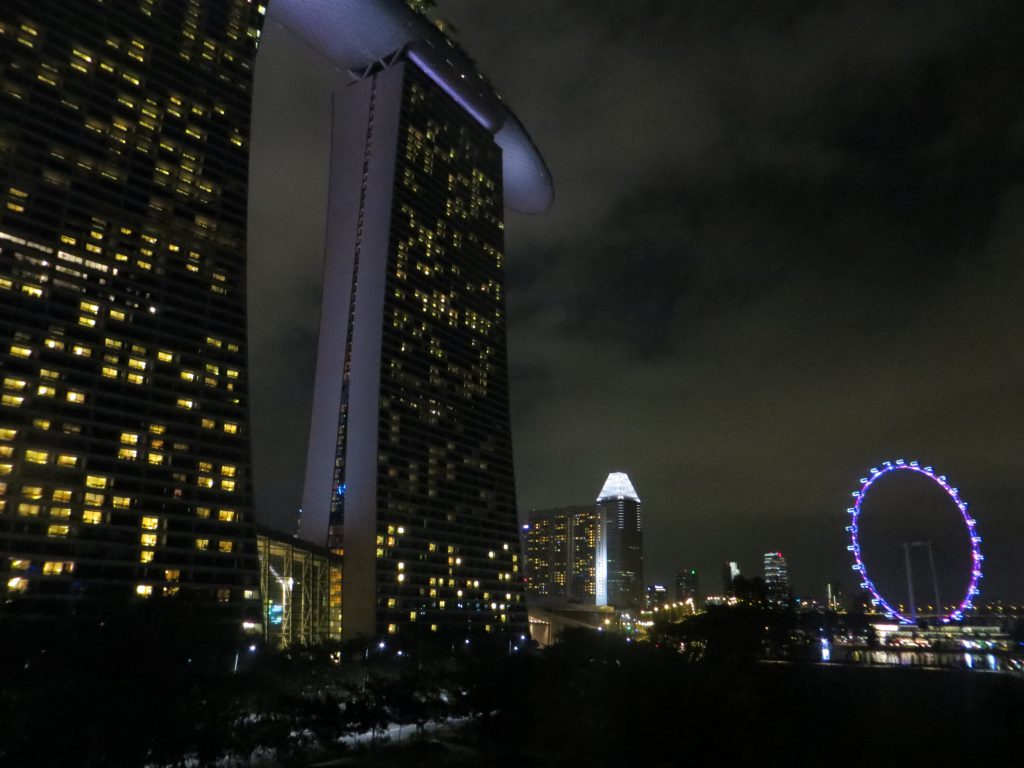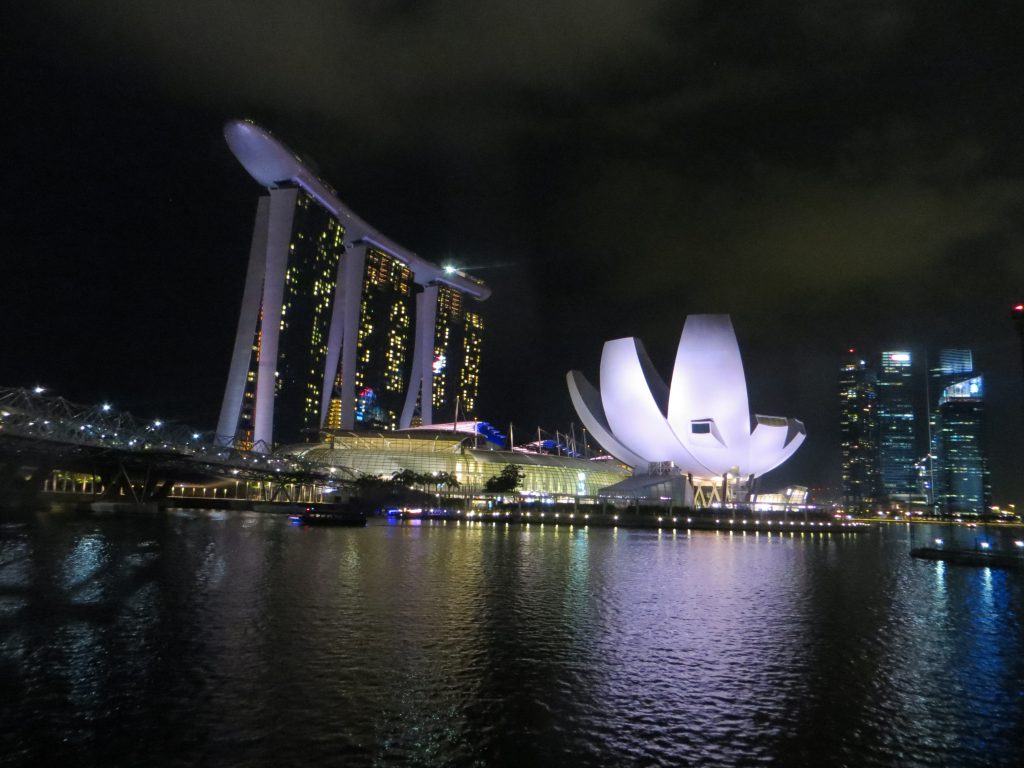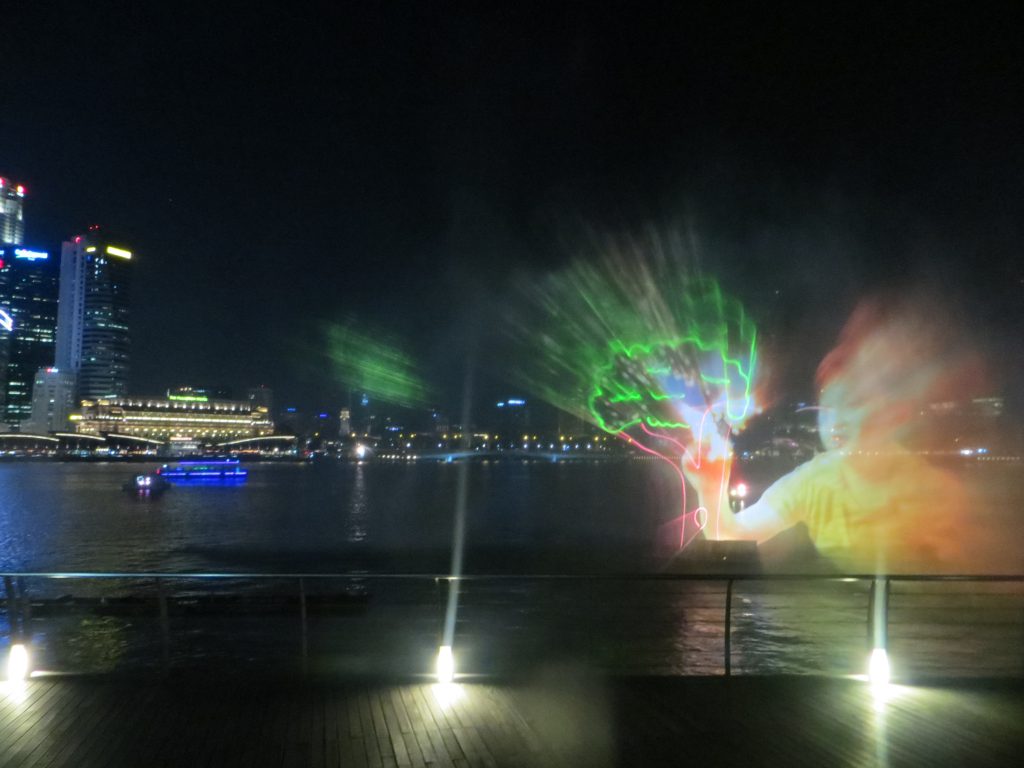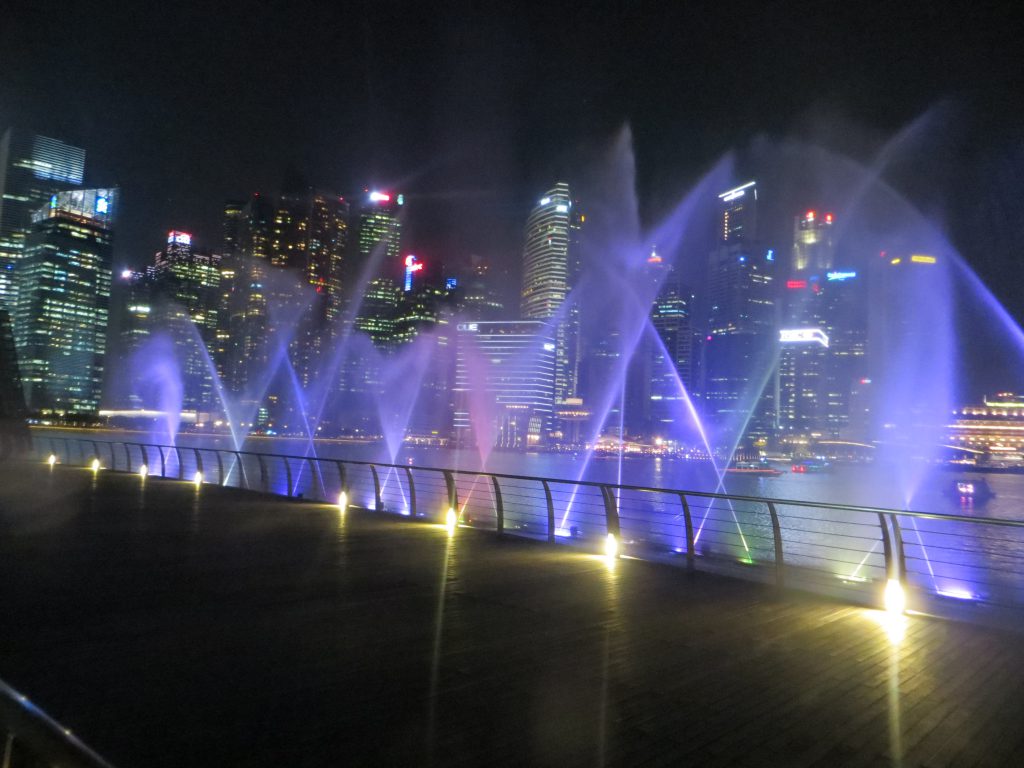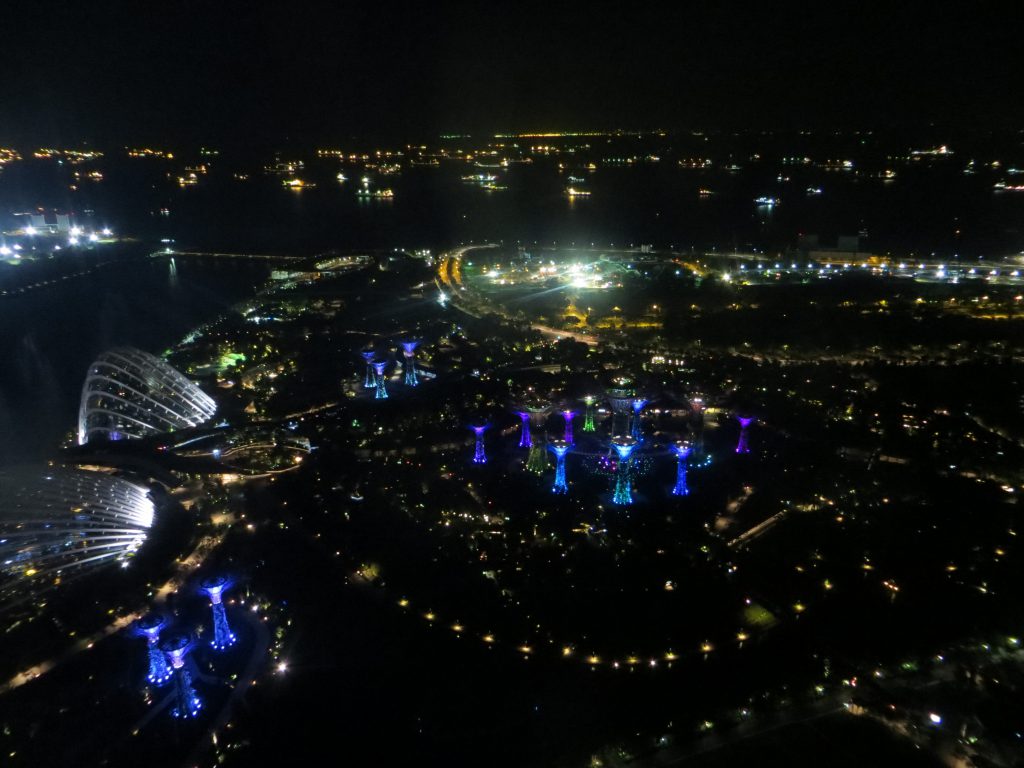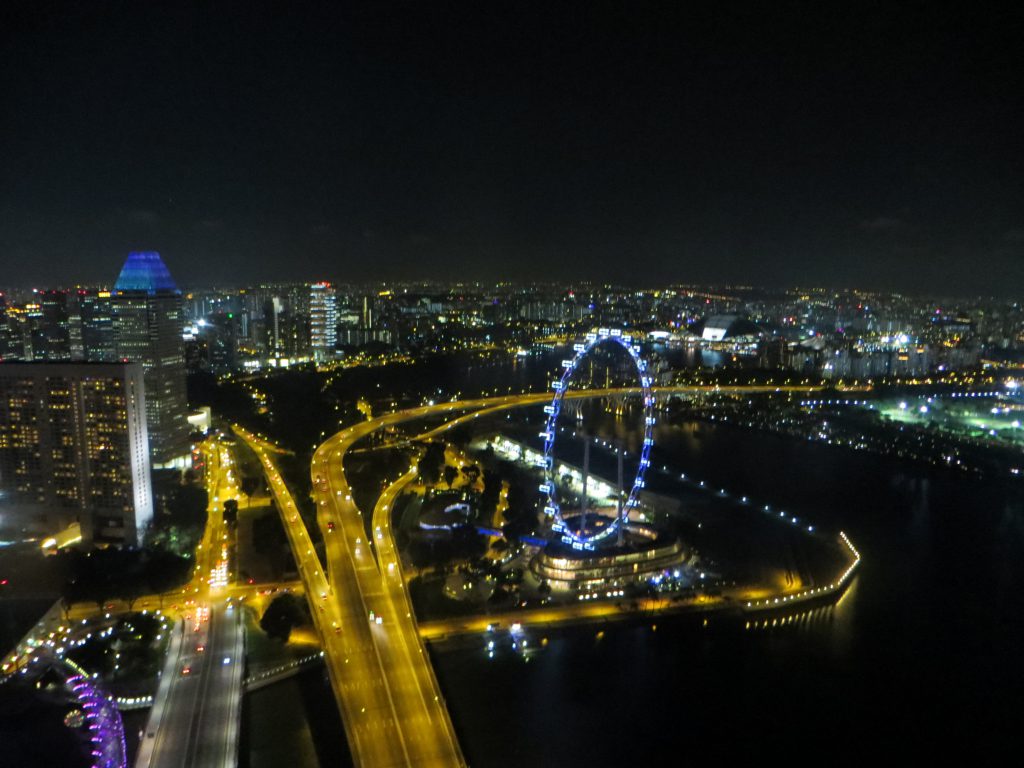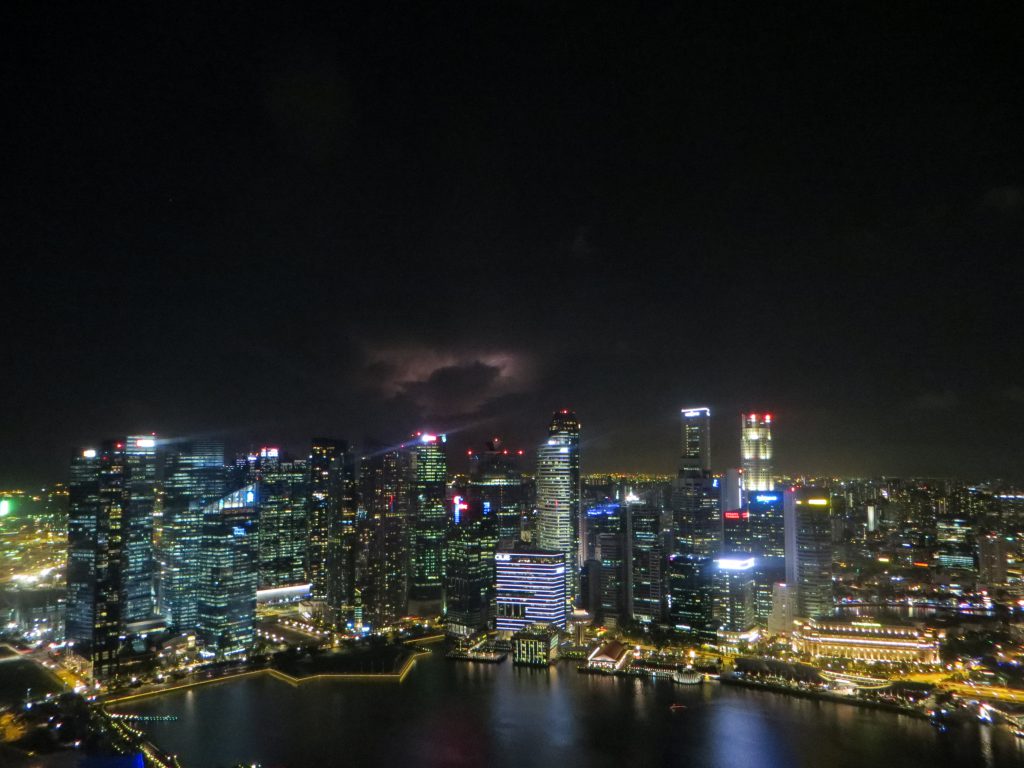 Worldtrip Berlin Tip: I got from other travellers, that if you book to swim in the famous infinity pool on top, the price also includes the elevator and you can still visit the bar. They said, that the price wasn't way more expensive than the simple elevator I took.
If somebody gained some experience on this or generally tips about Singapore, leave them in the comment to help others!
Check out all Singapore reports including the newer 2018 full guide to the top things to see in Singapore in just one day!